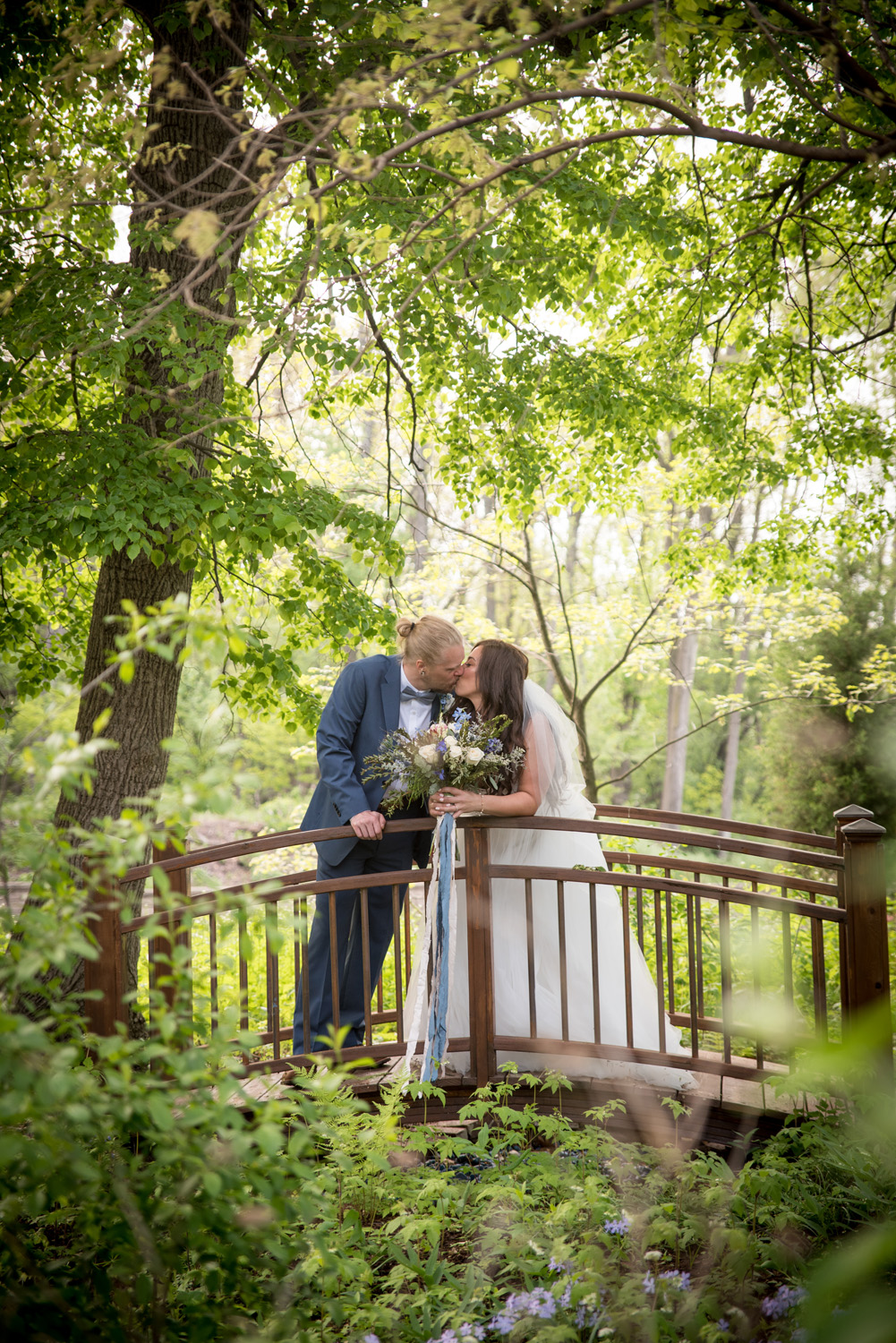 Describe Your Engagement
Steve and I have been a solid couple for over nine years but our love story started before that. I first crushed on him super hard when I was in 5th grade. He was the older boy who lived down the street from me. I can still picture him riding his skate board past my house. Naturally he had no idea that I existed. Steve will tell you he fell in love with me when I was in 7th grade. I walked by his house with a guy who wasn't him. That other guy didn't stand a chance. Steve and I dated on and off through high school .We realized that was silly and stuck together after we were both done with school. When I really look back at my life I always remember Steve. He's always been there. So to wrap it up we've been together for forever! I've always known in my heart he would be my husband.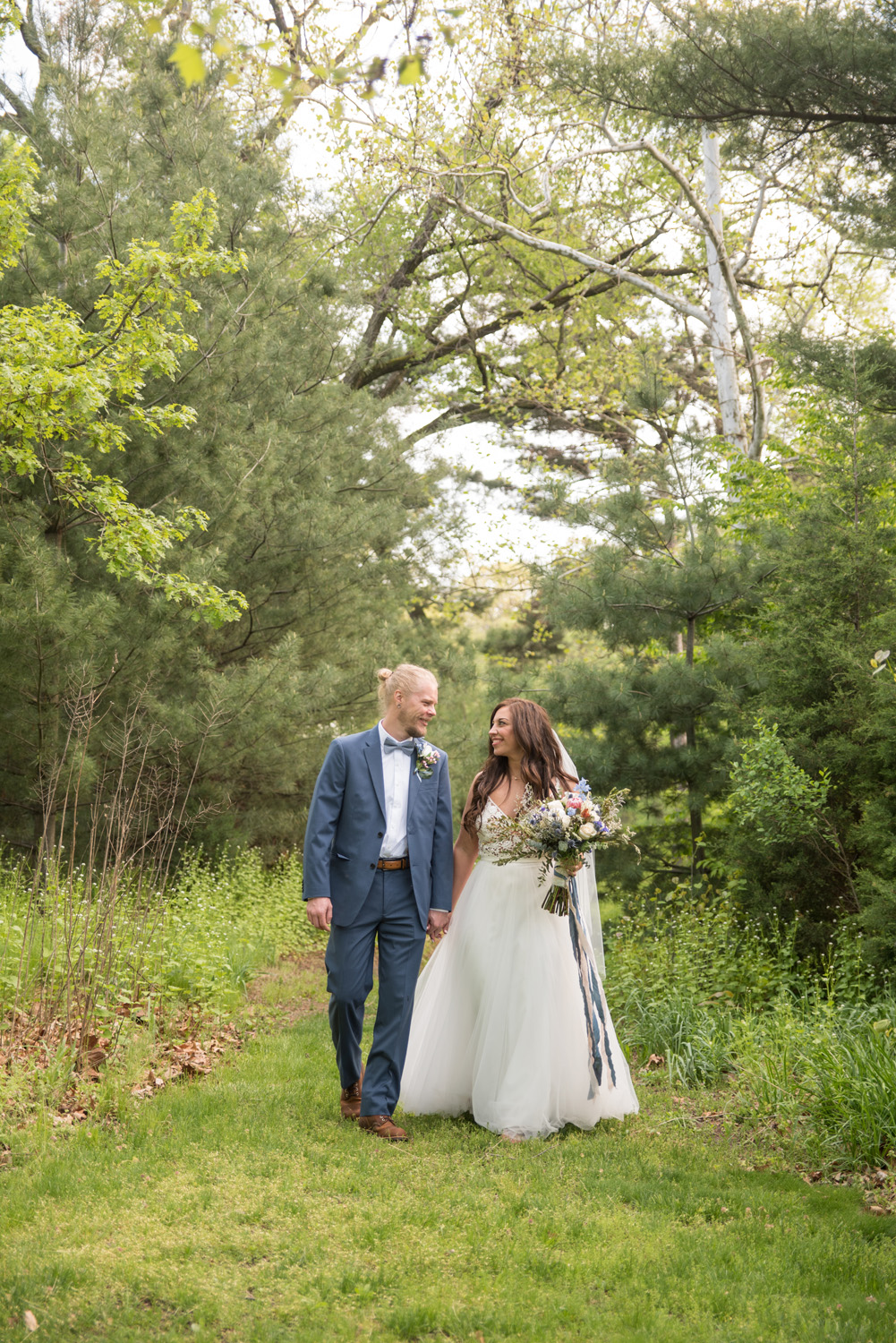 My engagement was a surprise! Looking back at that day I can't believe I didn't notice what was going on. Anybody who knows me knows that I am obsessed with my dog Tank. We decided to have a birthday party for him. I know that's weird and I'm really not that crazy. I just thought it was a cute way to get the whole family together for dinner. I was cooking and cleaning and busy being a hostess. Our house was filling up quick. The whole time I was thinking to myself "wow I didn't know Tank had so many friends." Steve proposed to me that night in our living room in front of our families and friends. It was perfect! Just so you know what kind of man Steve is, he had already asked my father's permission and everyone at the party knew what was going down except for me…..the crazy dog lady. I was so caught off guard the first thing that came out of my mouth was "On Tanks birthday!" but my next word was YES!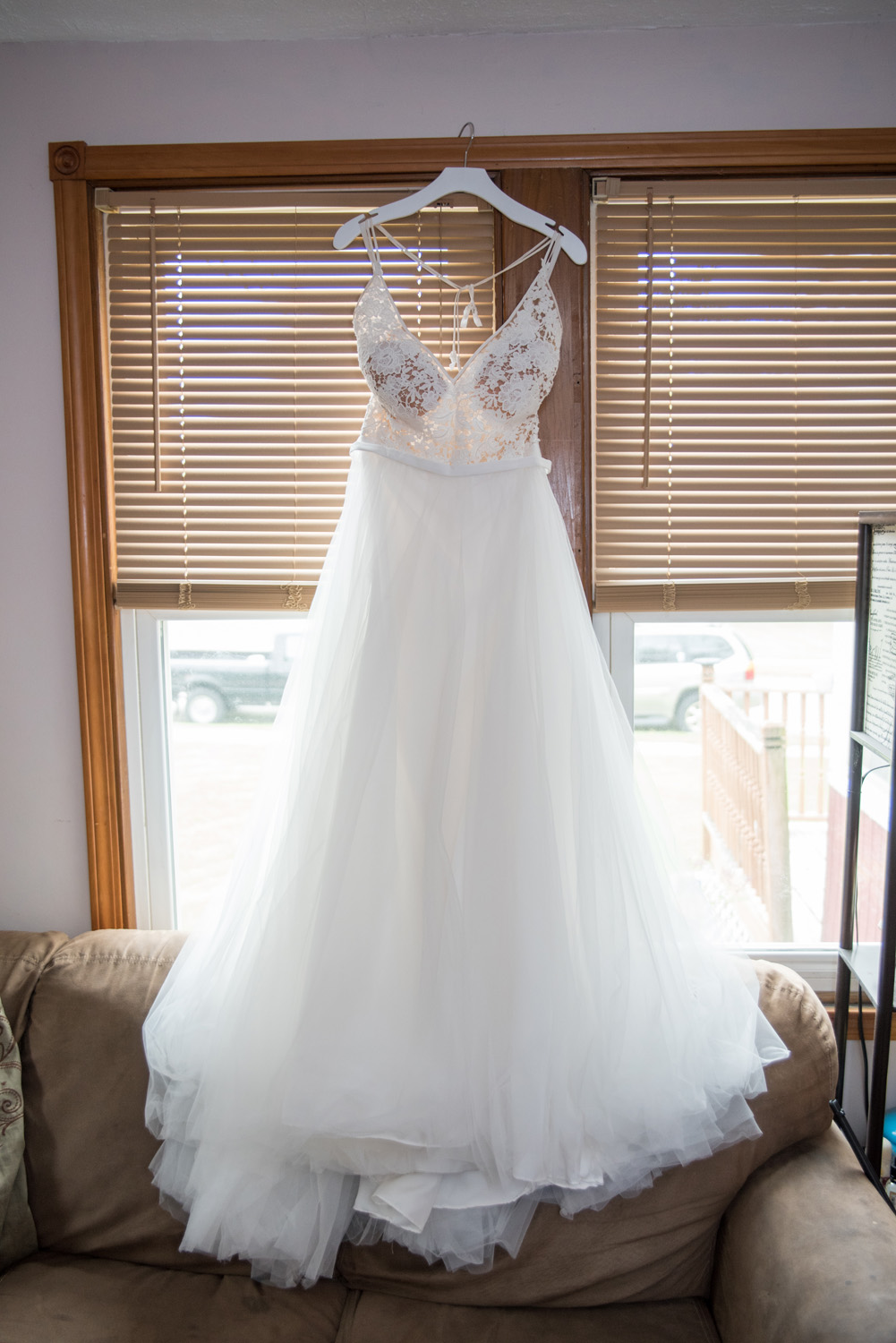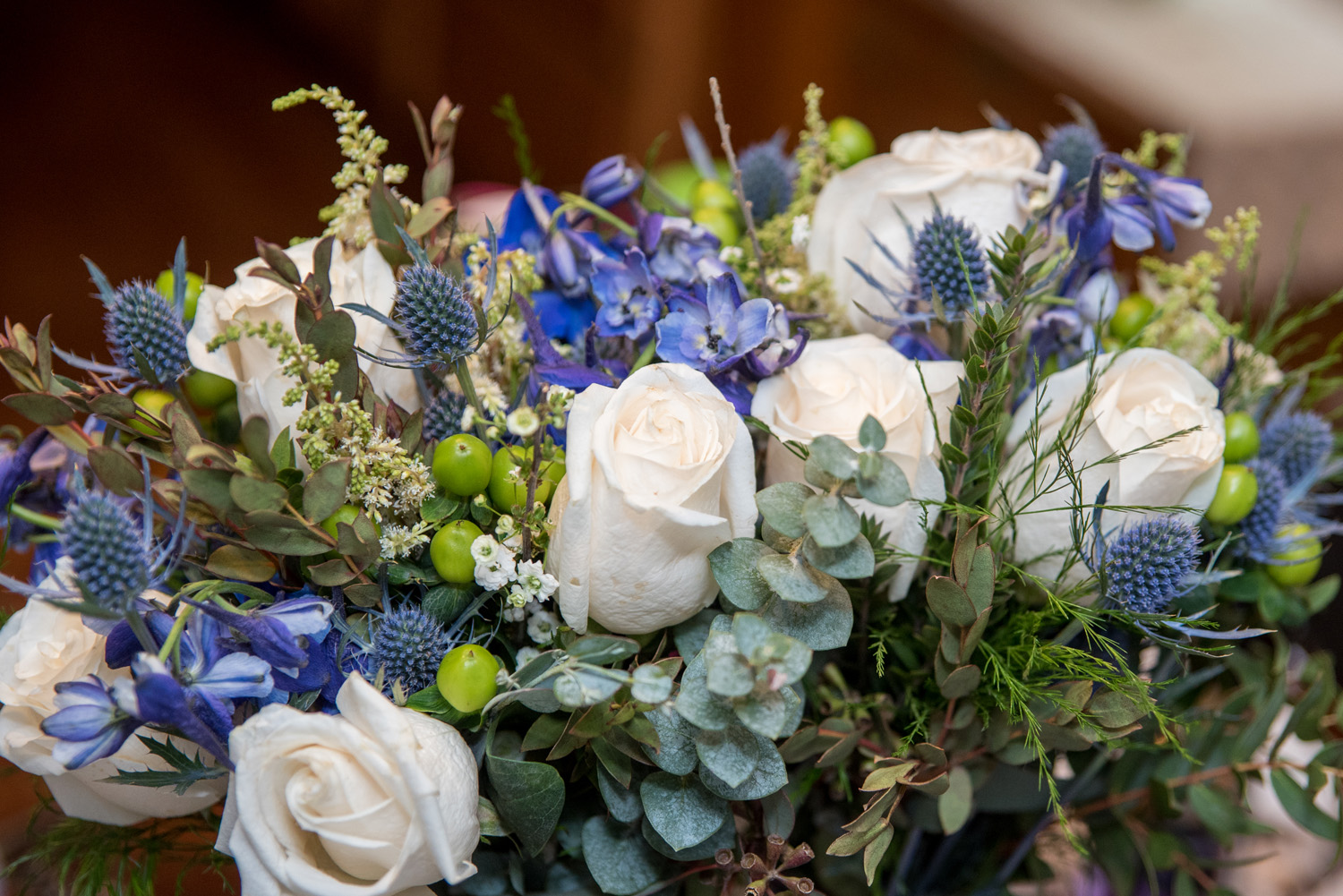 Describe Your Wedding Vision
My wedding vision was always a barefoot, wildflower, laid back atmosphere. I've been to plenty stuffy formal weddings. I wanted our wedding to represent us. An outdoor free spirited ceremony. I also had to have bridesmen. My three brothers and I are very close. It wouldn't be right if they weren't by my side when Steve and I make it official. This kind of throws off your typical guy to girl ratio bridal party, but that didn't bother us. I also wanted one of my brothers to officiate our wedding. I just wanted things to feel as natural as possible. Everyone I love standing together to celebrate our love.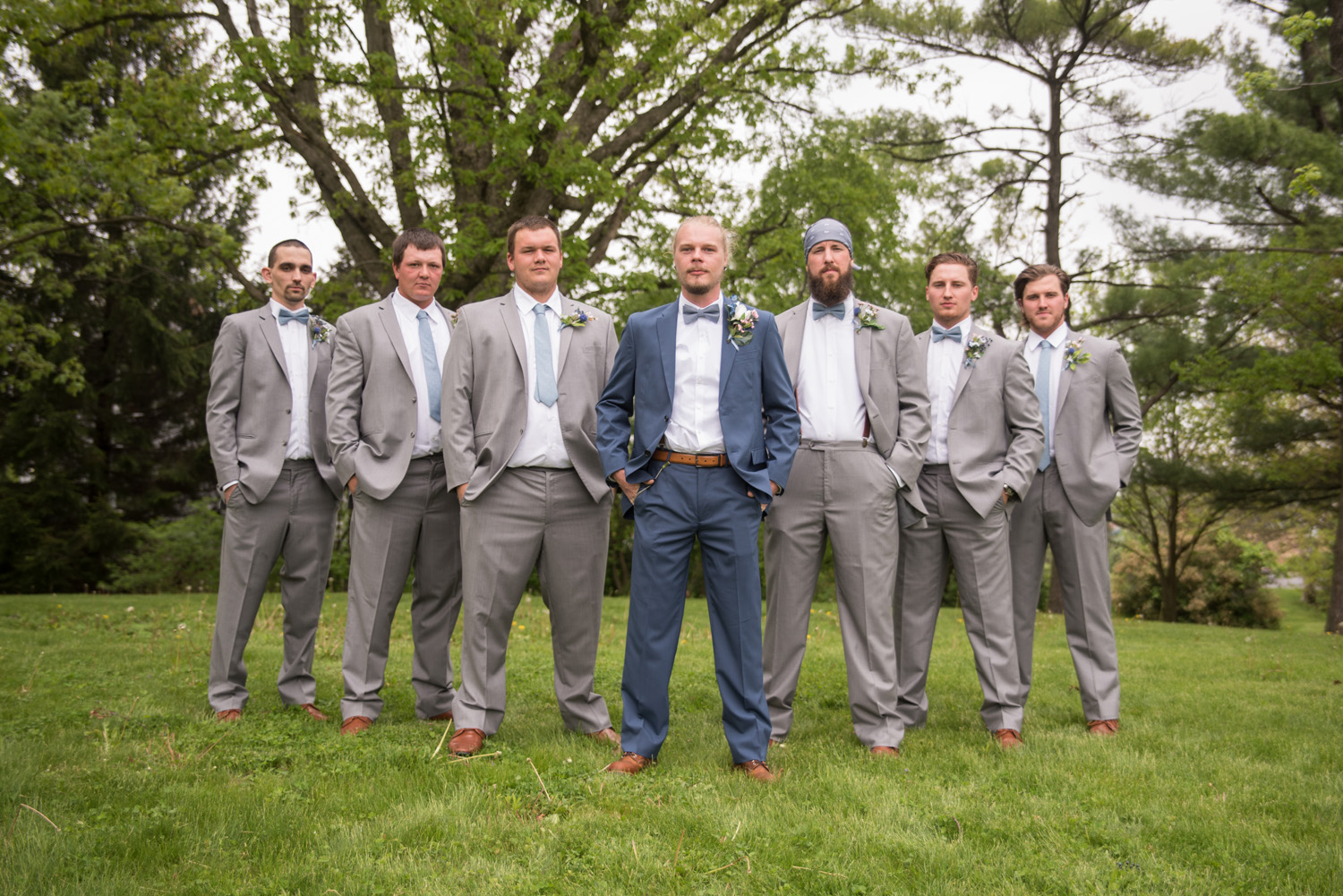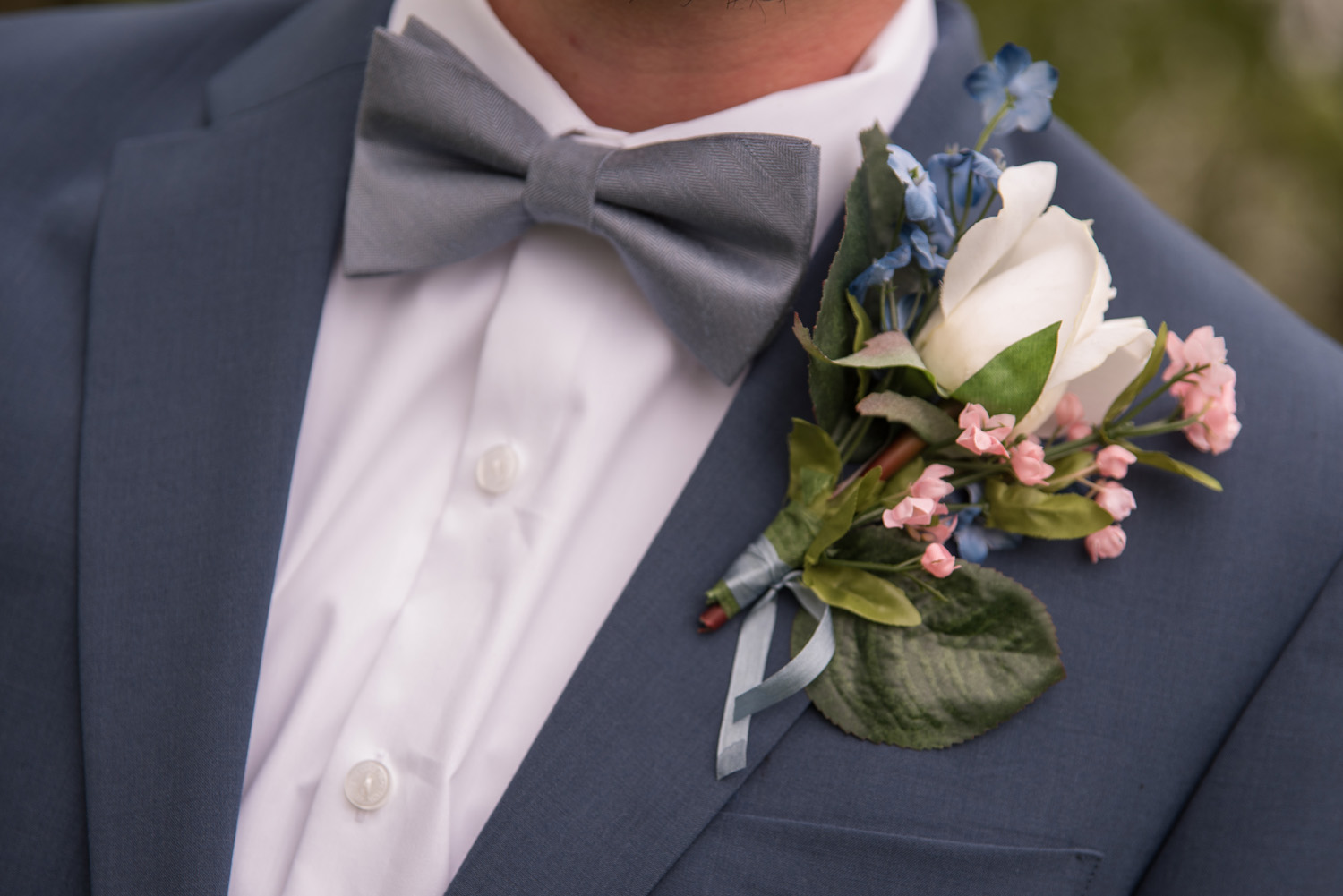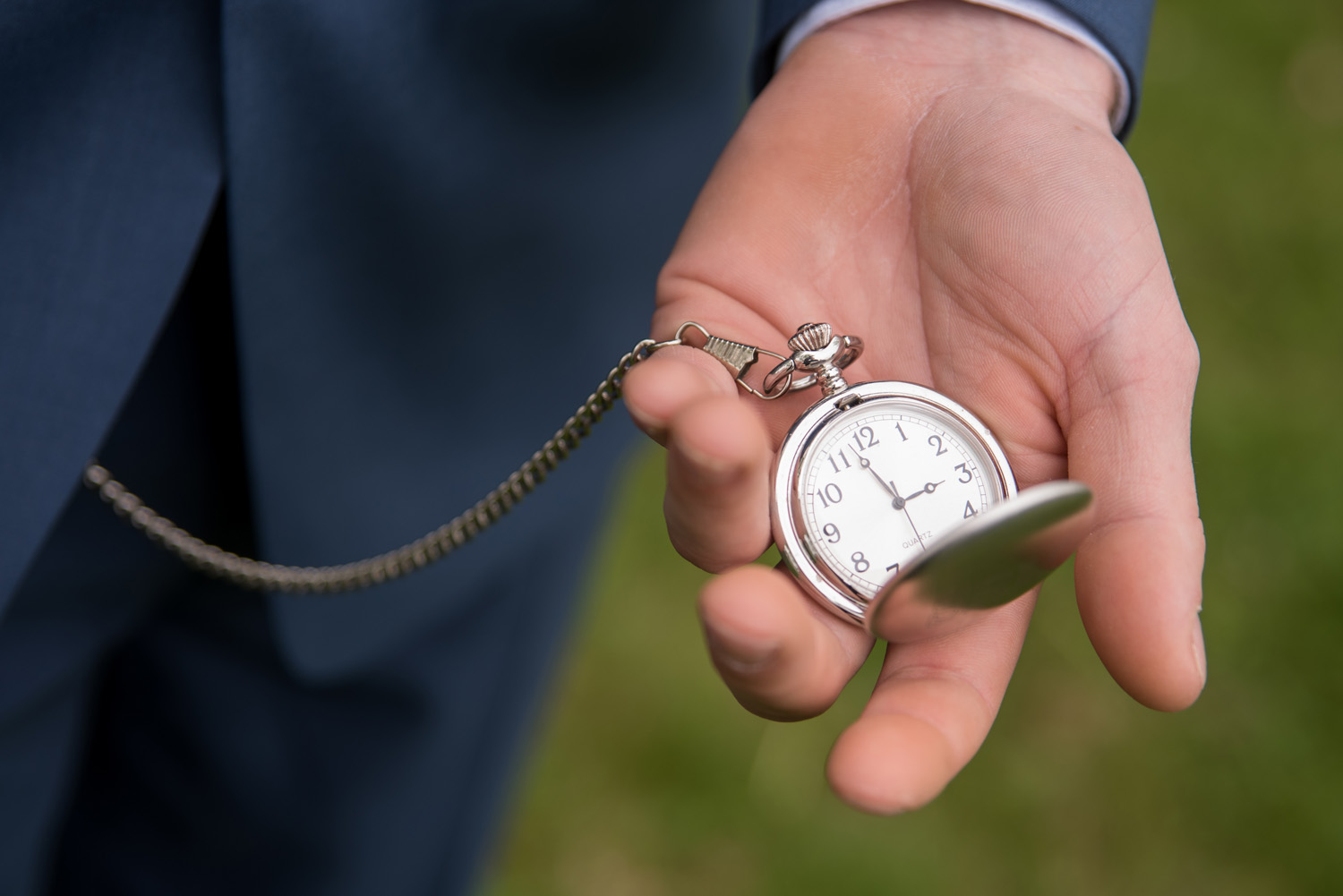 Describe Your Wedding Day

My wedding day was amazing! We were set on an outside ceremony so there was never a plan B. My sister-in-law did purchase some umbrellas that we had set aside just in case, but on our day we didn't need them. The weather was perfect, a little overcast before the ceremony, but when it was time for our I dos the sun was shining on us. As my dad walked me to the aisle we stopped and met my mom and they both walked me down to my handsome husband. This was a happy surprise since it was not planned, but my parents know best and it felt just right. In between my parents looking down at my almost husband and all the people I love most in the world everything was perfect! My hubby shed a few tears. I mean what more can a girl ask for? One of my brothers was our officiant and he made it a very heart felt personal ceremony. This was something that I wanted from the start. Someone who knows us and could really personalize our ceremony to officiate our wedding. My brother was nervous, but when your only sister asks you to do something for her wedding you can't say no and wow did he deliver! We had to drive to a separate location for our reception and by then everyone was ready to eat. We surprised guests and had a big breakfast for dinner. Breakfast is mine and Steve's favorite. So why not? Out first dance was to George Strait- check yes or no. Steve and I knew that would be our song. We had spent evenings before the wedding dancing in our kitchen for practice and just for fun. When it came to dancing in front of people Steve was nervous. I joked and told him he lost his moves! He did still manage to spin me around and soon it felt like it was just us in the room. It's hard to try to collect all of your wedding thoughts. I could go on and on. May 19th 2018 was absolutely amazingly perfect! If things went wrong I didn't notice or care to notice. I would've married Steve anywhere, but I'm happy to say that our wedding day fell right into place. Another page in our story and lots more to go.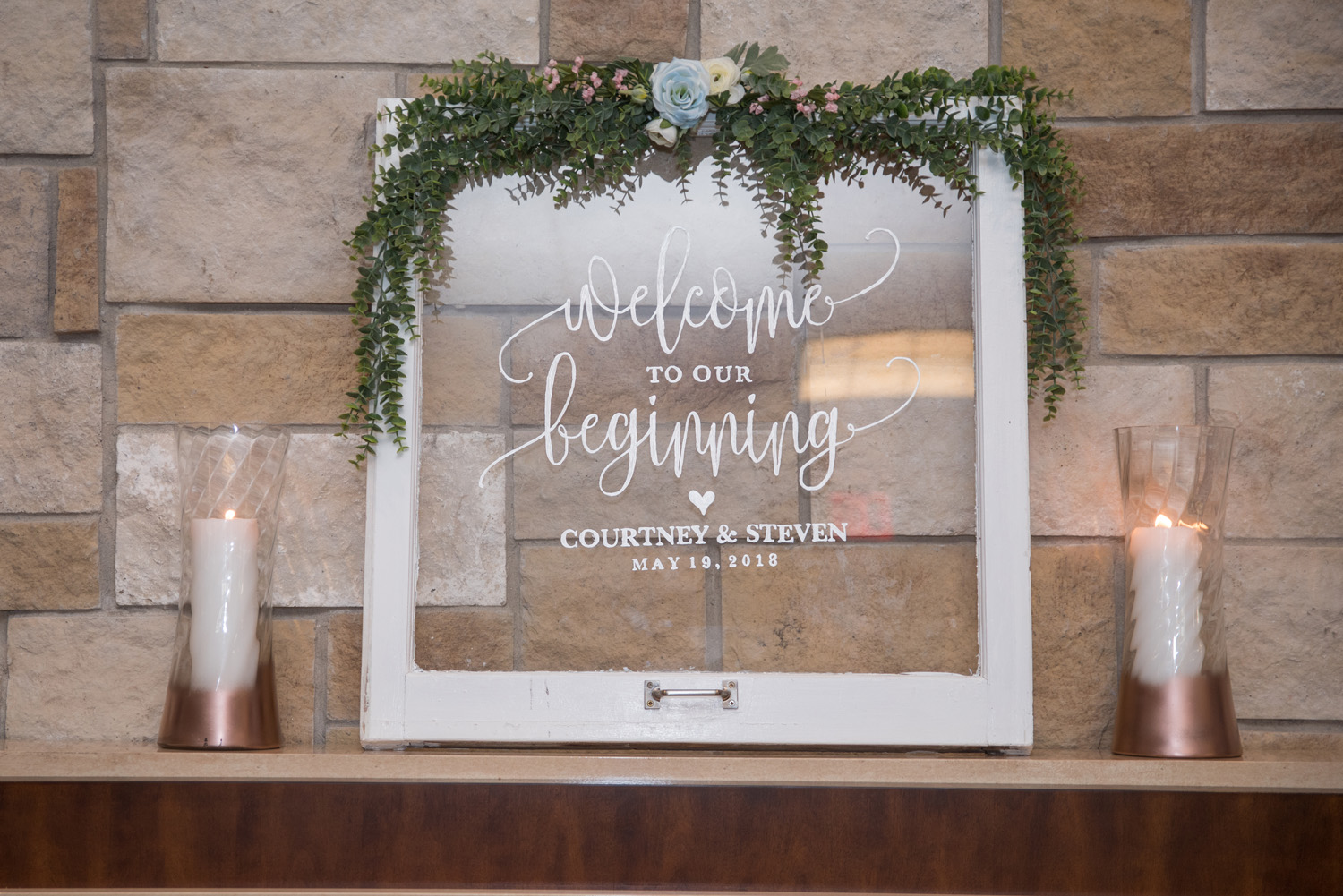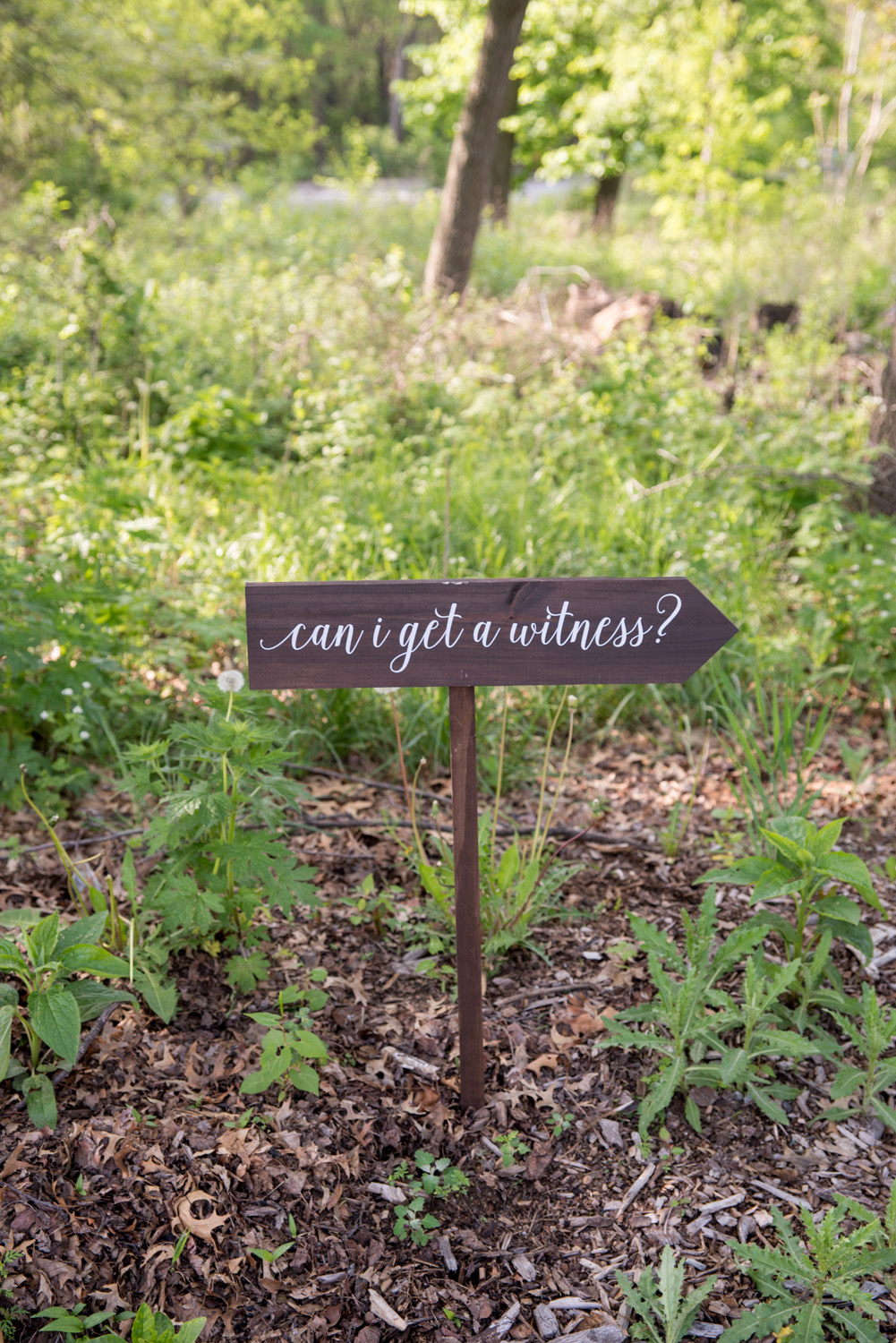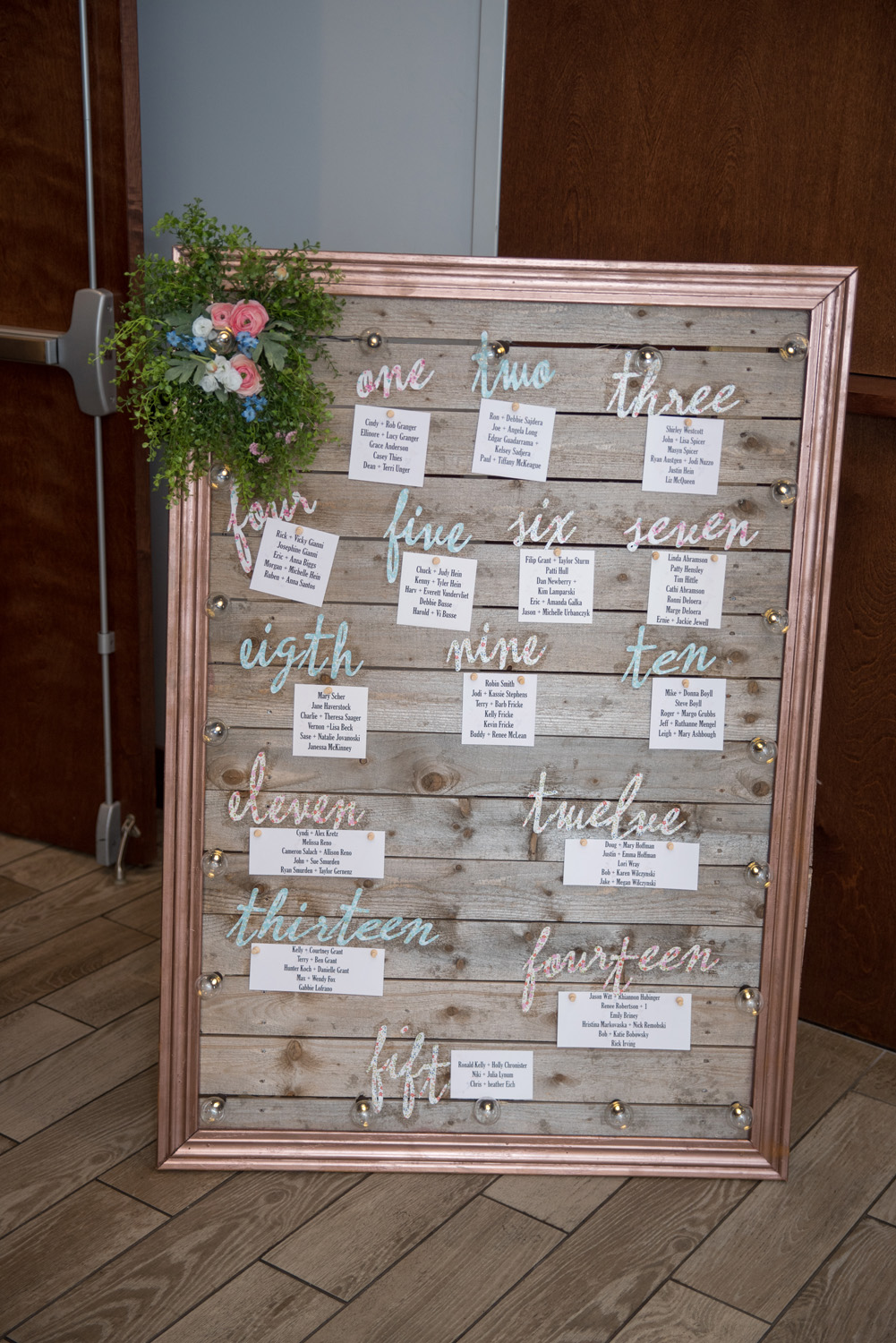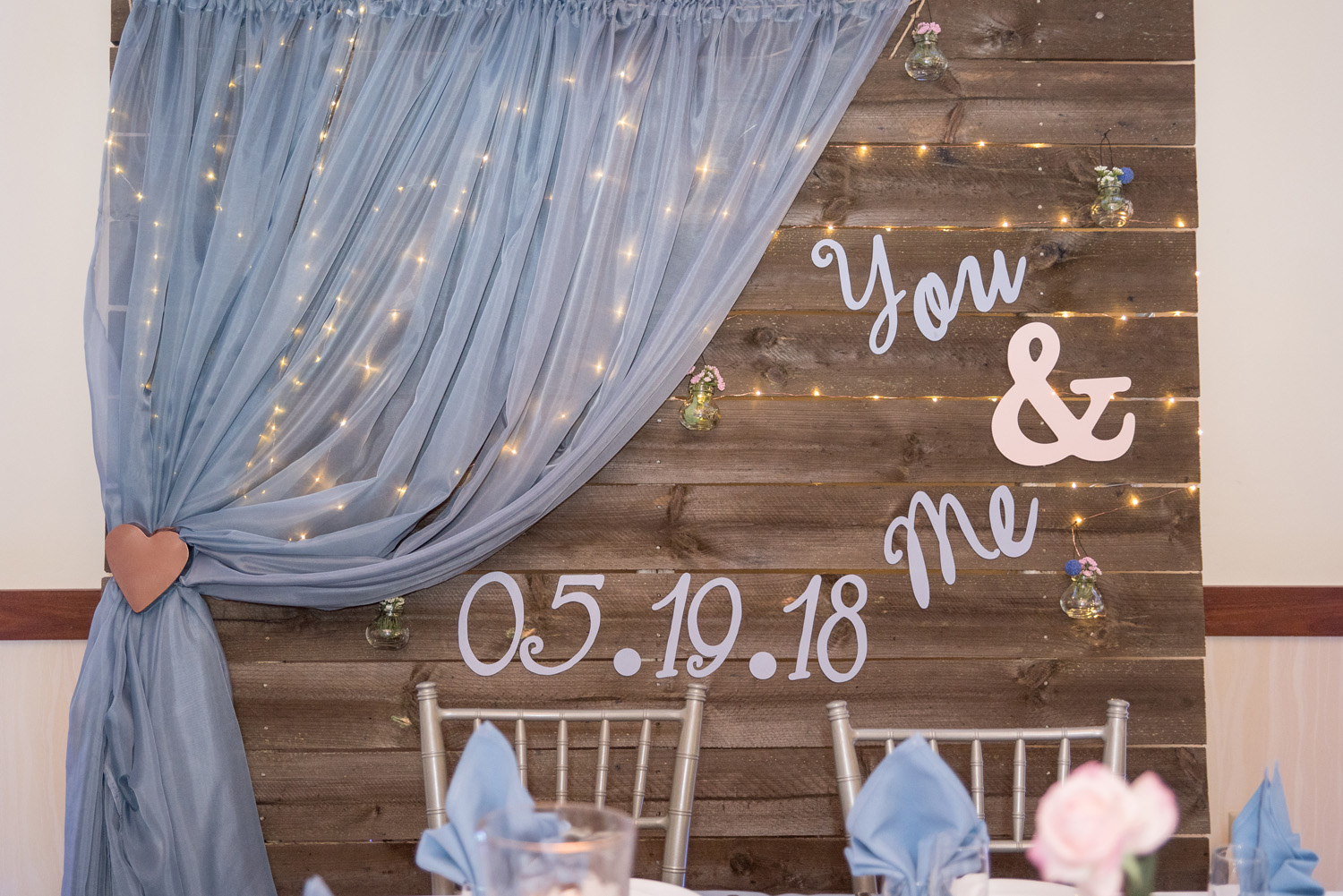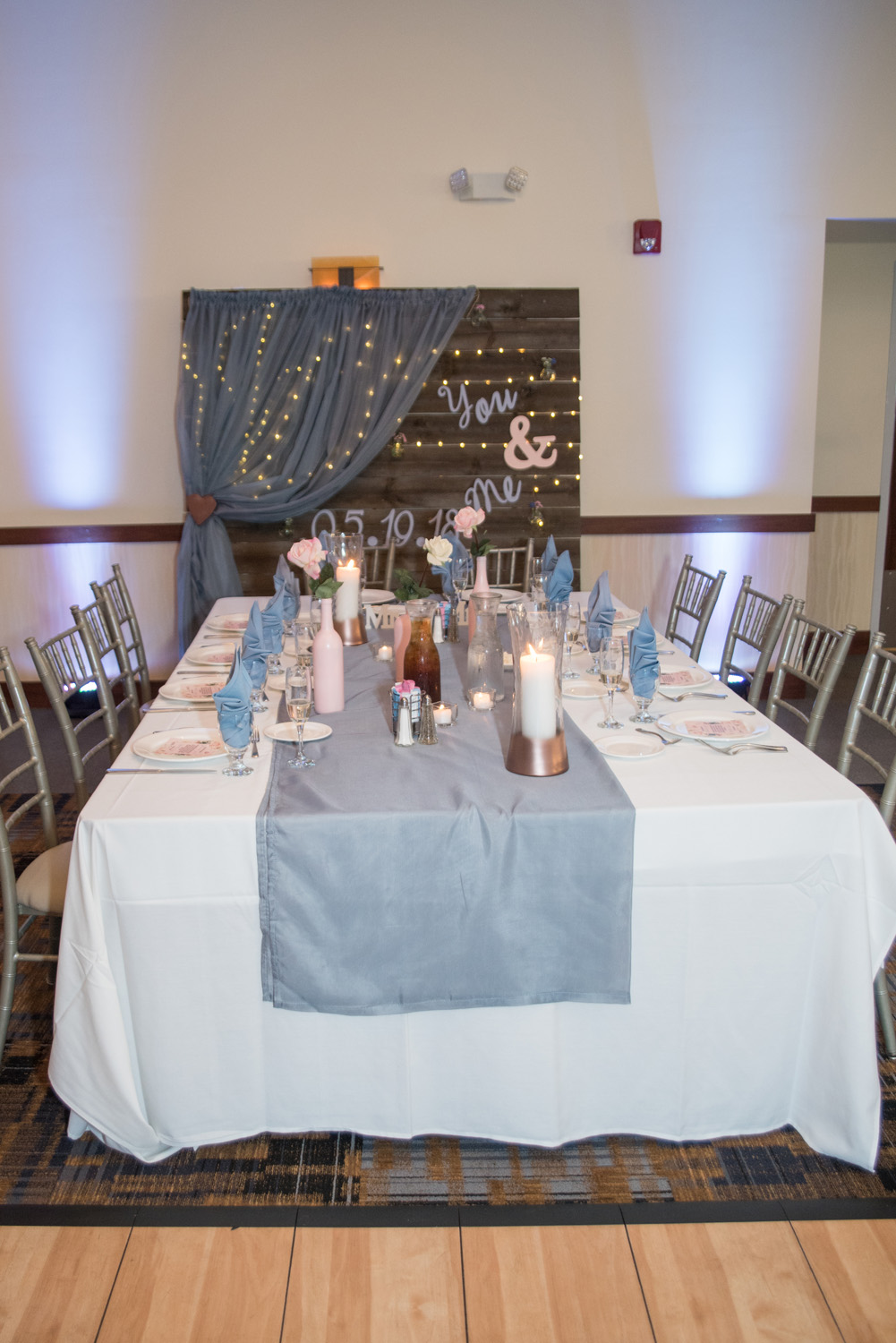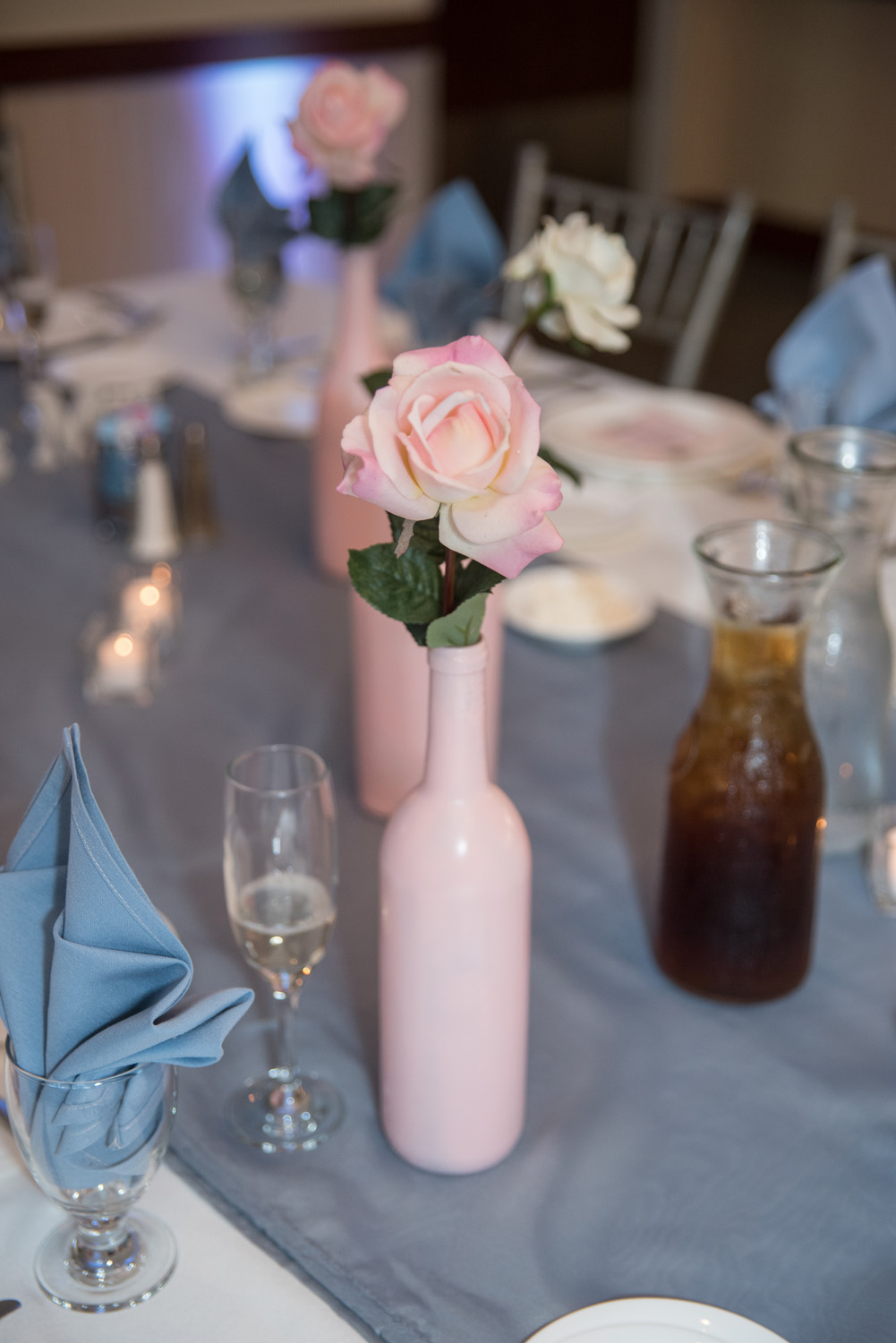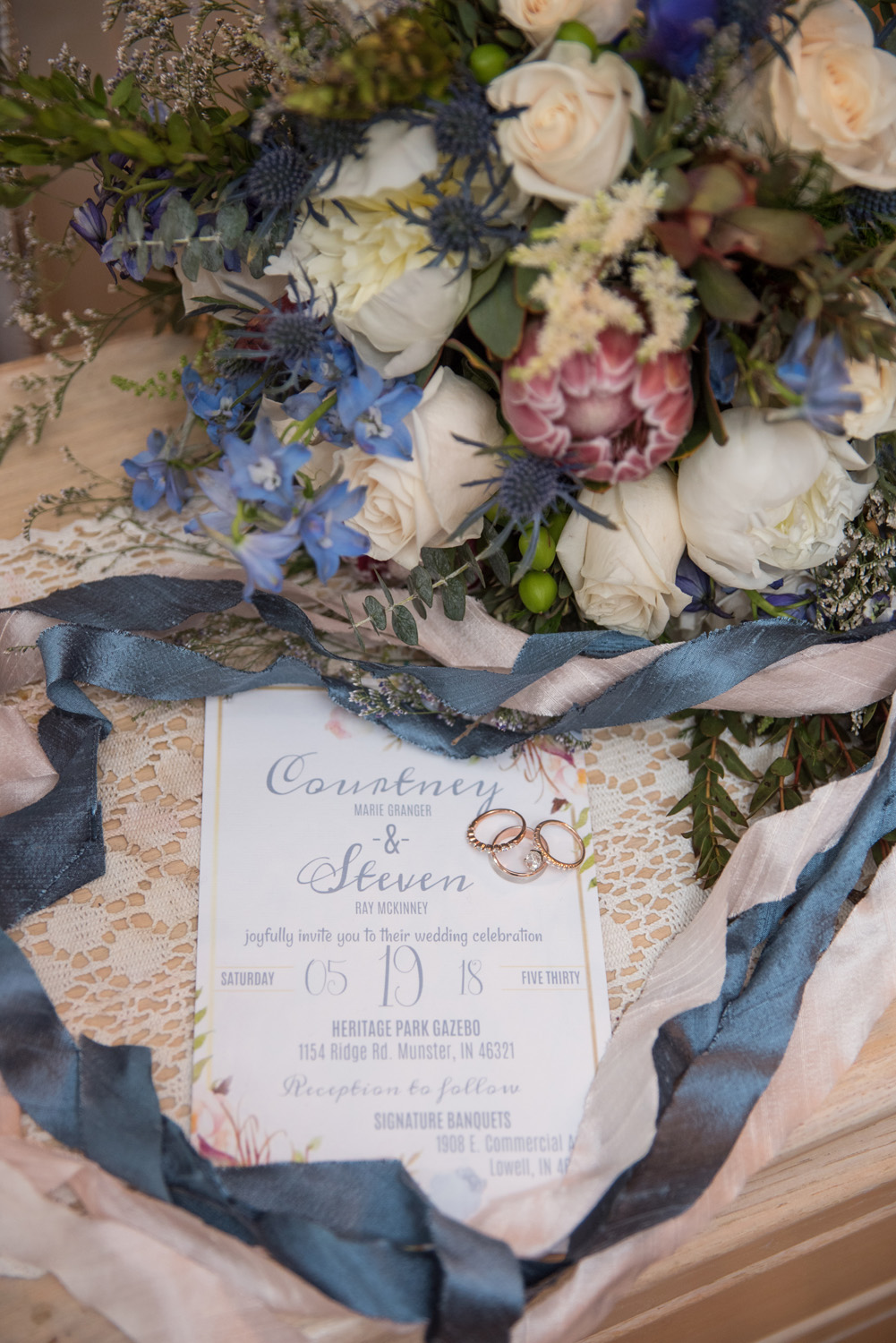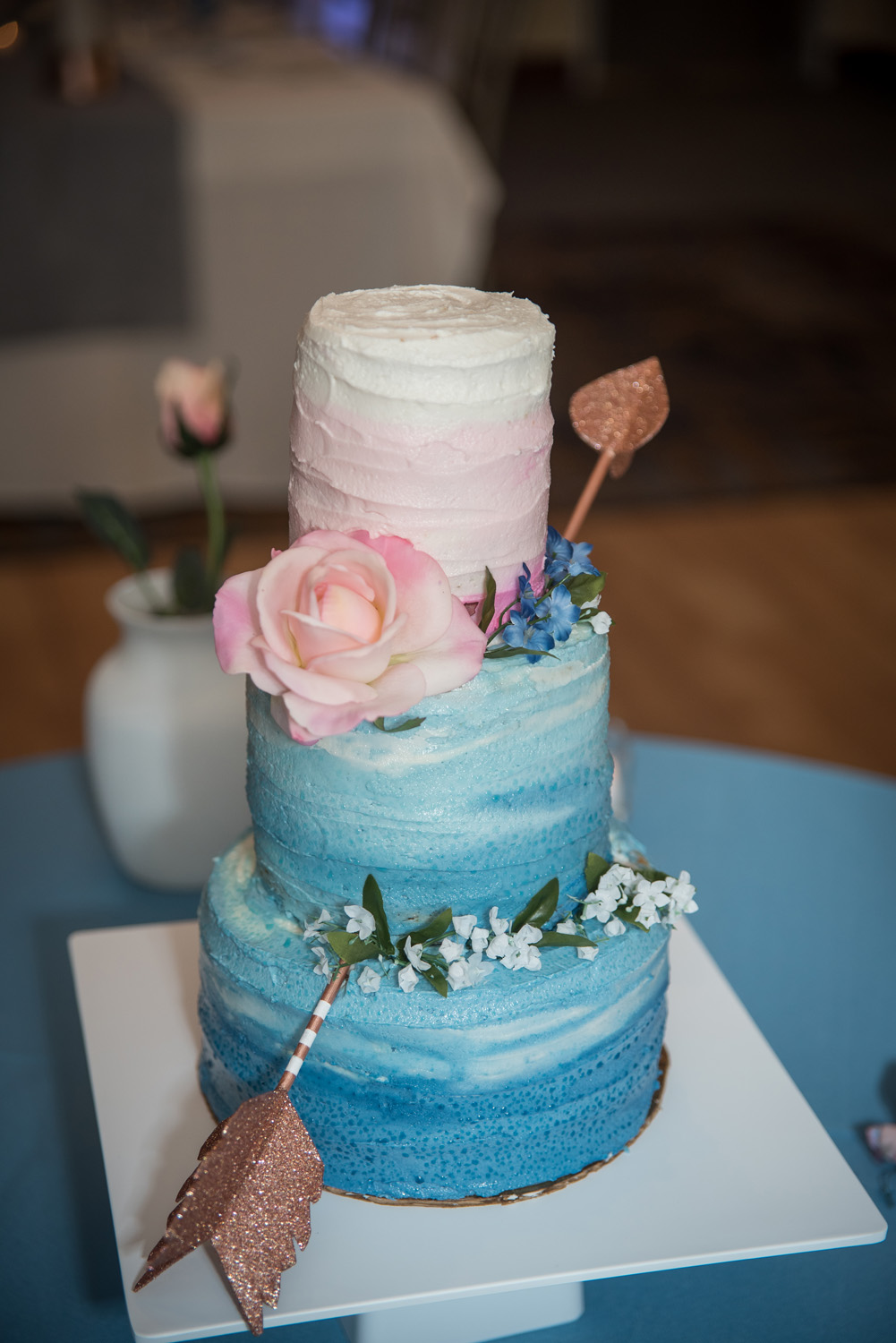 Your Advice To Engaged Couples
My advice to engaged couples would be to relax and not get caught up in too much wedding hype. It is your day. Also, it's ok to change your mind. I changed my mind a lot! Thankfully my family and hubby didn't judge me too much. I did get a little crazy and purchase a new wedding dress five sizes too big a month before my wedding day. It was a good deal and the lady selling it was super sweet. That's what I told myself when I made the purchase. Steve told me to stop watching Say Yes to the Dress. I'd say it was worth it because the dress I found online was the dress I had imagined myself in & Steve had no complaints. I'd also say you don't have to stick to a theme or try to cram your wedding into a category. You probably have your own style already so all that will just come naturally.