Written from the Bride's Perspective: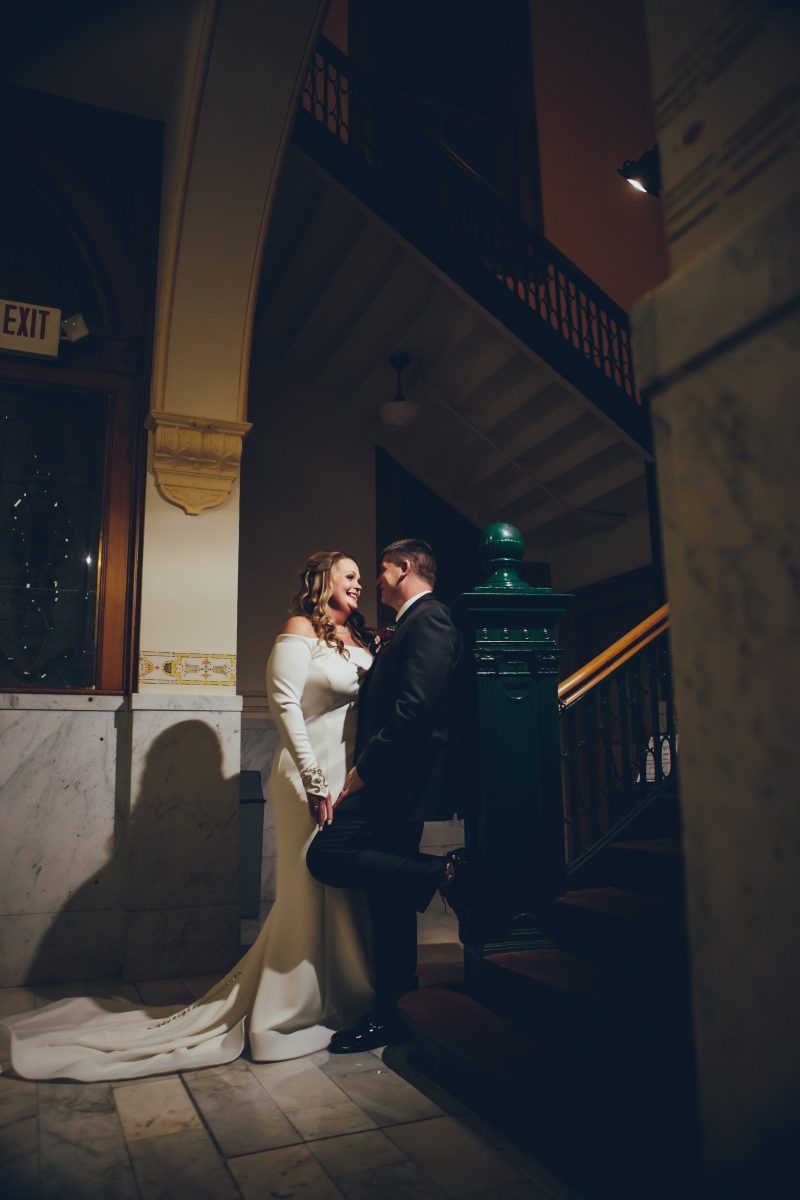 Describe Your Wedding Vision:
Our vision was romantic and elegant. I have spent the past 10 years watching weddings being held in the Maki Ballroom from the outside looking in. When you are sitting at the traffic light outside the Old Court House you can see right into the ballroom and it always had a "Beauty and the Beast" vibe, reflective of the famous dance between "Belle and The Beast." The lighting in the ballroom was PERFECT for what I was looking for. It was to be a WINTER wedding, not a Christmas wedding and I feel like we nailed it with all of the pre-lit birch trees and the up-lighting and draping that were in the ballroom. Covid tried to ruin it, but I feel we were able to pull it off anyway.
Describe Your Wedding Day:
Our wedding day was PERFECT from beginning to end. It started with my bridesmaids, both of my daughters, my granddaughter, and my mom, and I meeting at Lash Out studio to get hair and makeup done. We drank peach bellinis and had bagels and fruit while getting our hair and makeup done. Once we were done my daughter did a lunch run and we all met at the courthouse to get dressed. The Groom and his Best Man also got ready at the courthouse.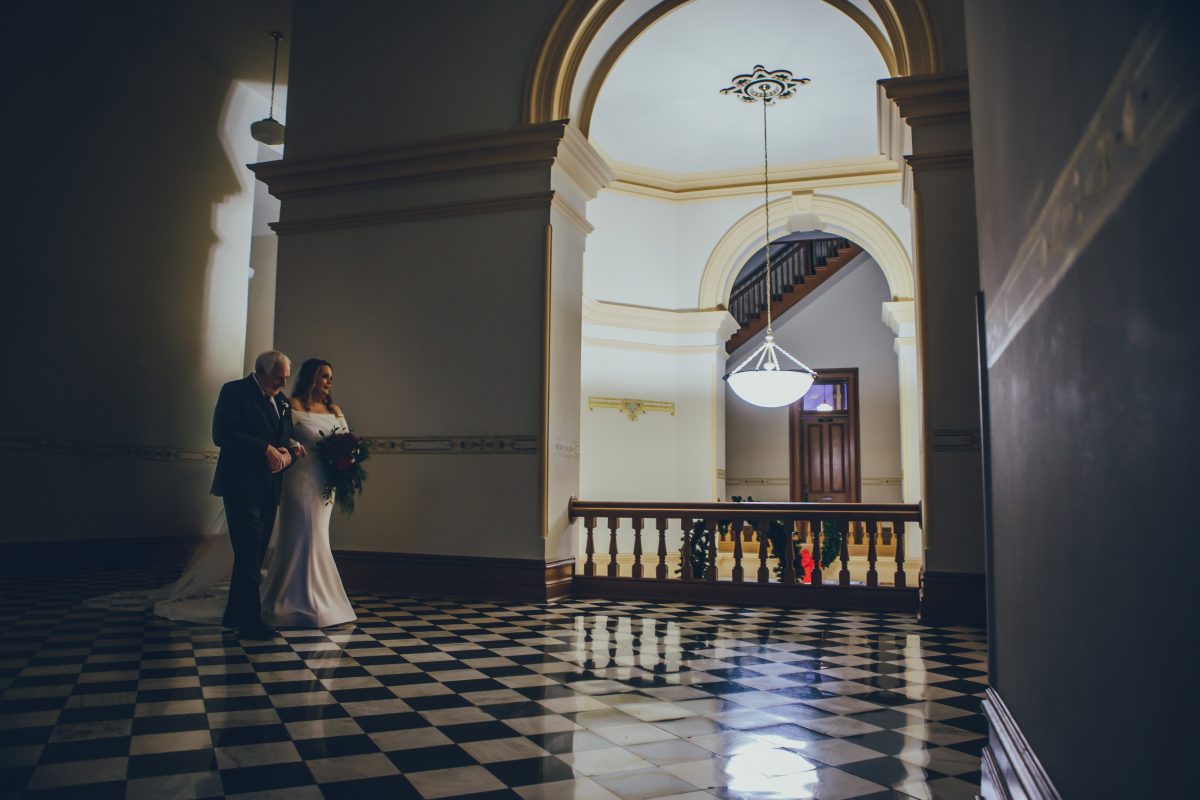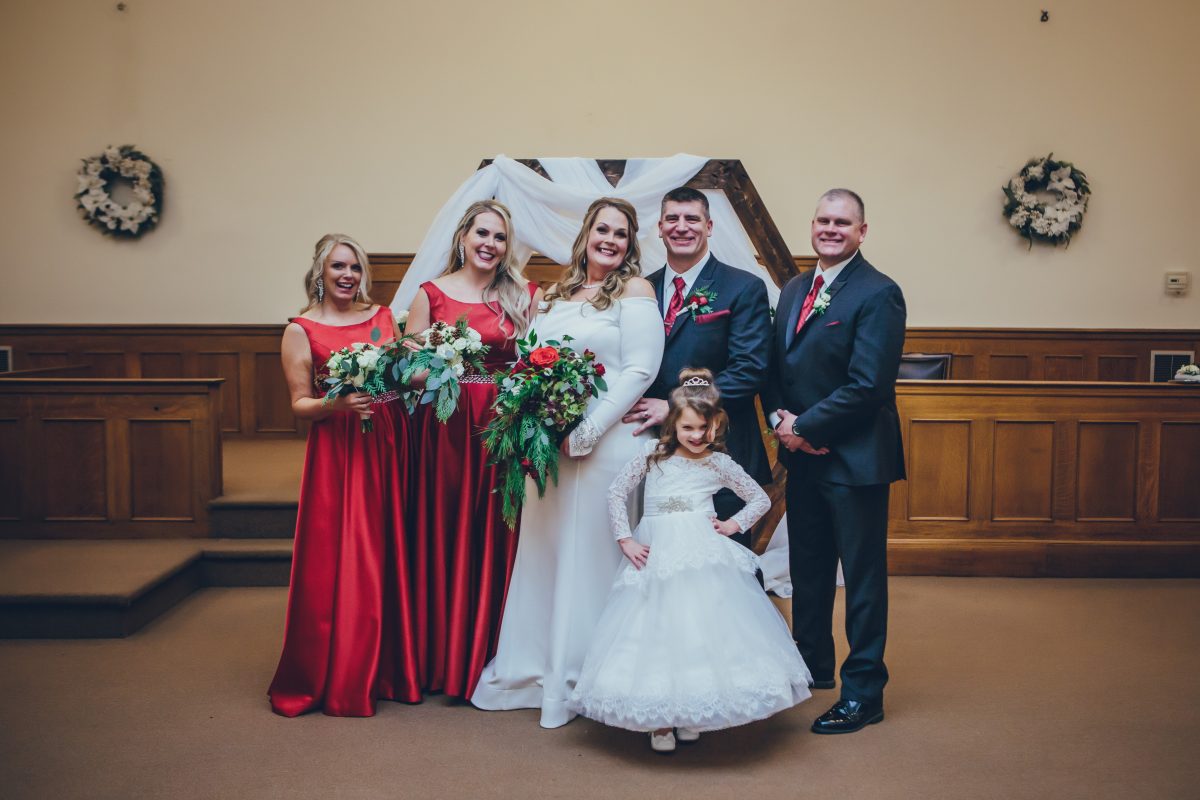 We utilized the entire courthouse for the wedding. Our ceremony was in the old courtroom. My dad walked me down the aisle. We wrote our own vows, which I think may have shocked everyone. Every song played throughout the entire wedding was carefully selected and had a significant meaning.
We offered Hors d'oeuvres during cocktail hour. The song that played when we entered the wedding reception was "Pour Some Sugar On Me" by Def Leppard, which was an inside joke that a few people know about! For dinner, we offered 2 plated options, Grilled Hanger Steak with Wild Mushrooms, roasted patty pan squash and whole grain Mustard Demi or Parmesan Crusted Airline Chicken Piccata, roasted garlic potato puree, crispy brussels and capers, grilled lemon and parsley salad.
During dinner our Maid of Honor, who flew in all the way from Las Vegas, and Best Man gave speeches. My youngest daughter also requested to speak and she read a very heartfelt speech that she wrote telling my husband how much she appreciated him and how happy she is that he is now officially her bonus dad. After dinner, Steven and I danced to "Better Today" by Coffey Anderson, I then danced with my dad. People were slow to dance due to Covid but our DJ played a fantastic array of music. We were surrounded by the people who love us the most. Our wedding was everything I had ever dreamed of and then some!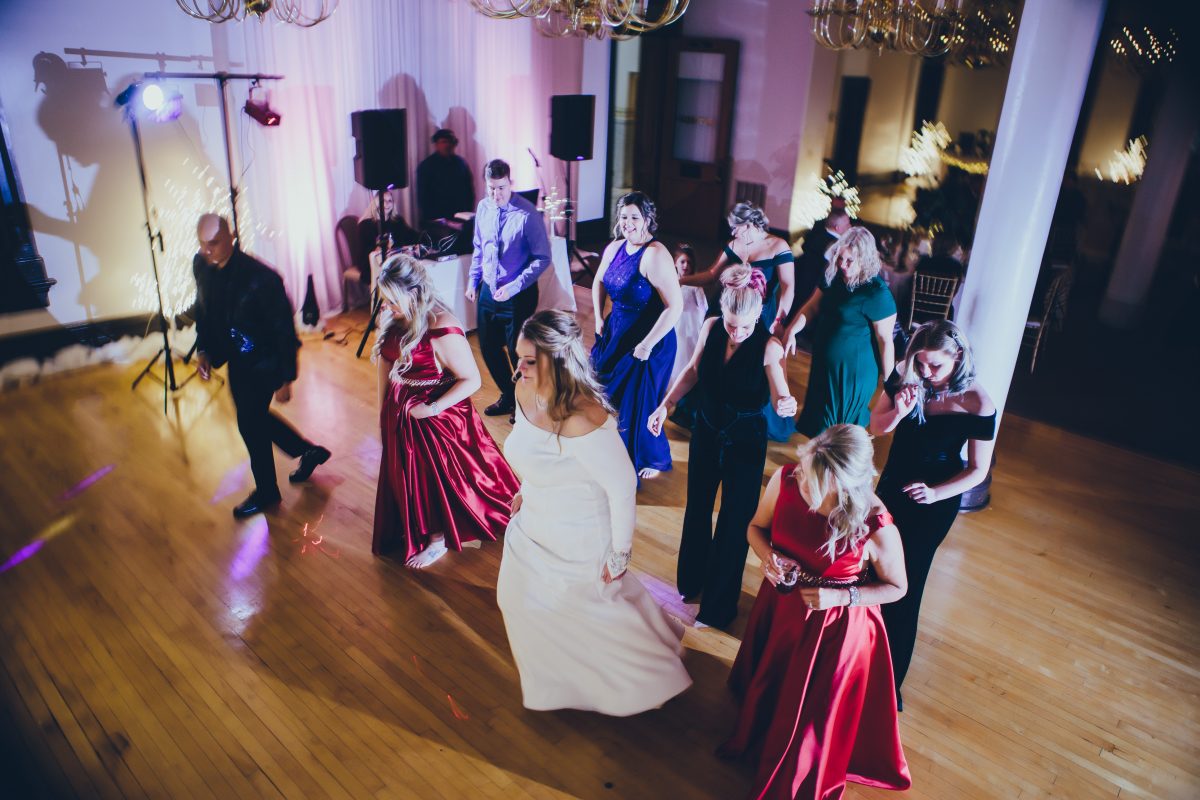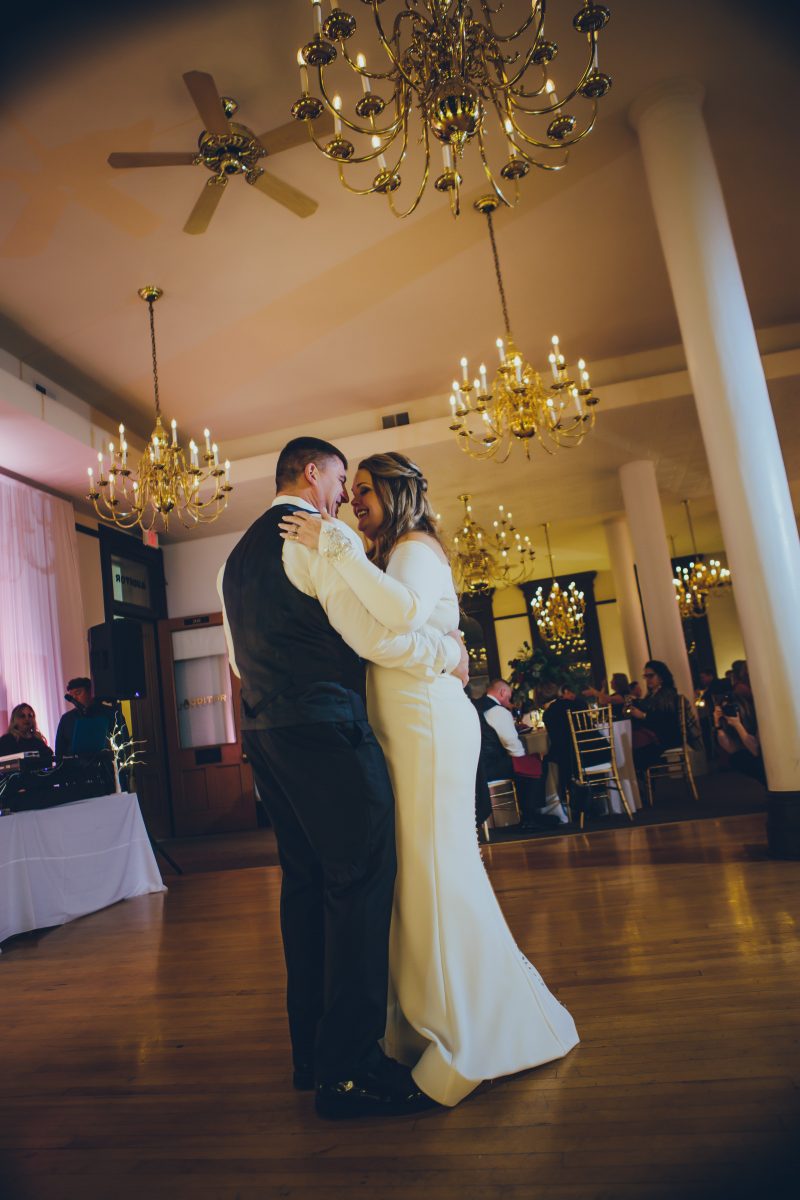 Your Advice to Engaged Couples:
My best advice to engaged couples is to know what you want and do not compromise on ANYTHING that is important to YOU, no matter what your family or friends might think. It is your day, not theirs. As long as you can afford to do what you want, then you should do just that. We did almost everything our way. We listened to other people's advice and opinions but stuck to what we wanted. Everyone has an opinion and for some reason they think it is ok to push it on the Bride.