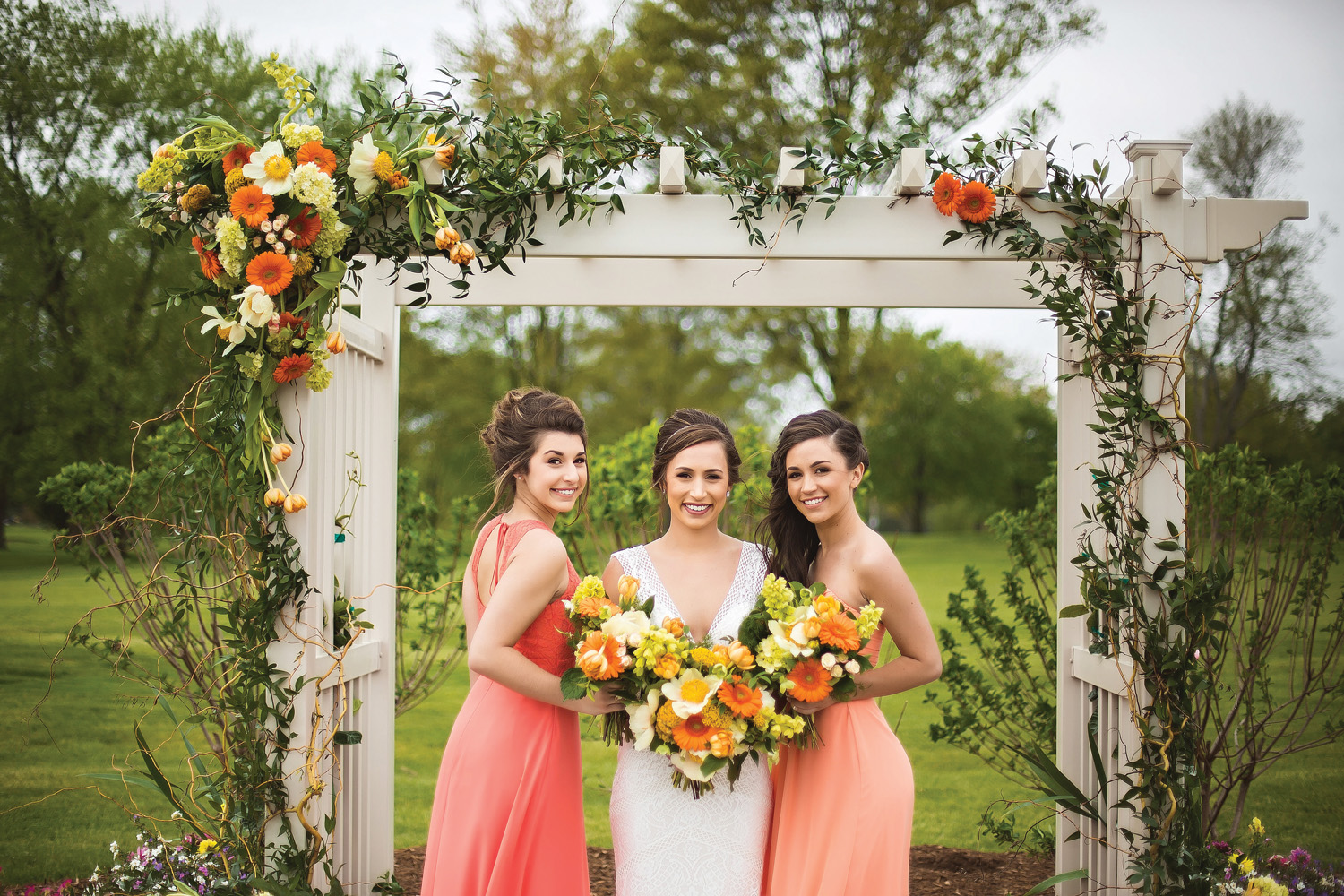 Shaun Kelly, Spinnin Productions – I wanted to do a stylized shoot that showcased bright colors and a summertime feel at Youche Country Club in Crown Point. Our goal was to make more people aware of this beautiful venue for weddings, showers or rehearsals. I teamed up with Emily Dupre who helped with the vision board and models, then I contacted Trysh from How Sweet It Is Events and Lori from La Petite Fleuriste and these talented ladies tied the vision together.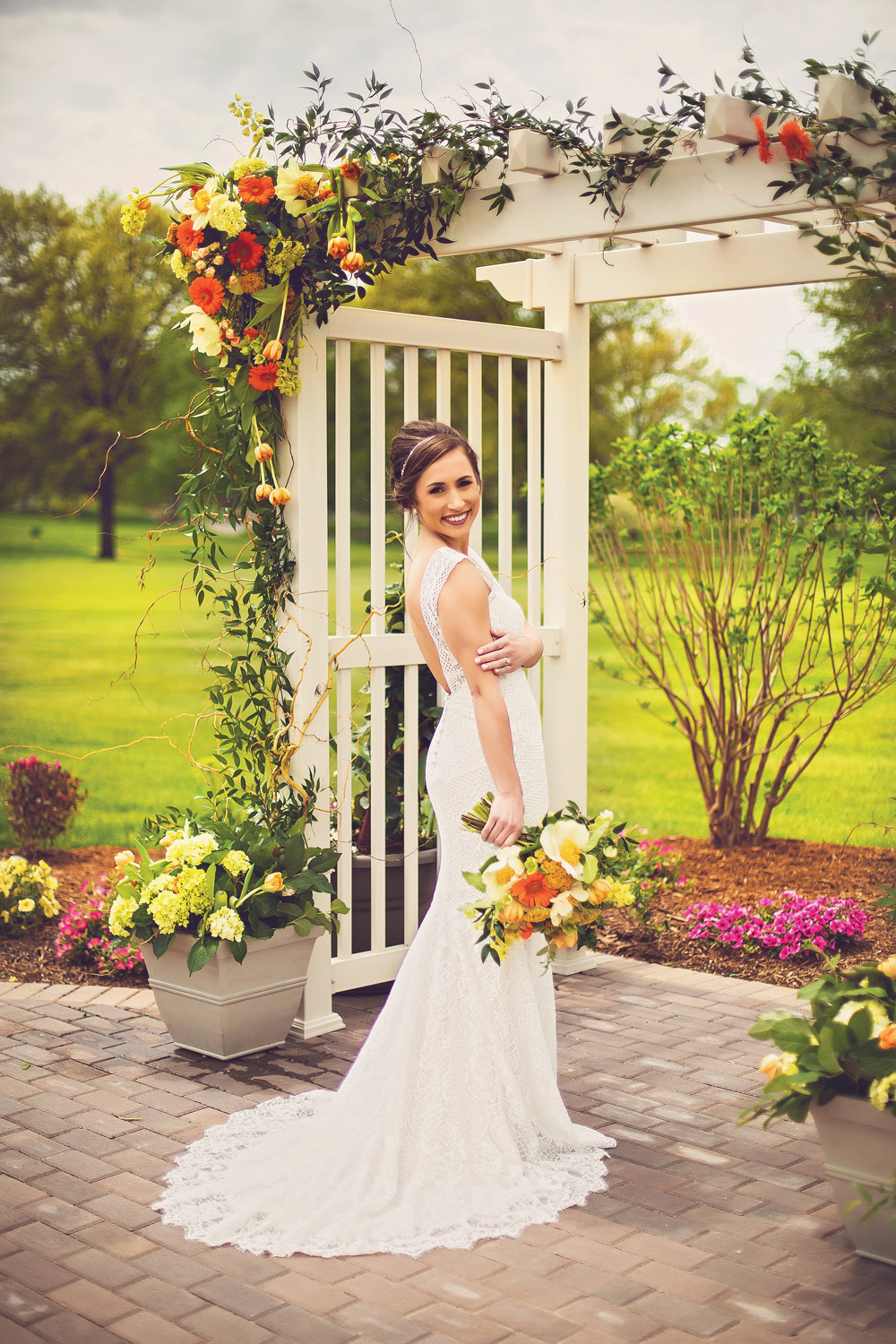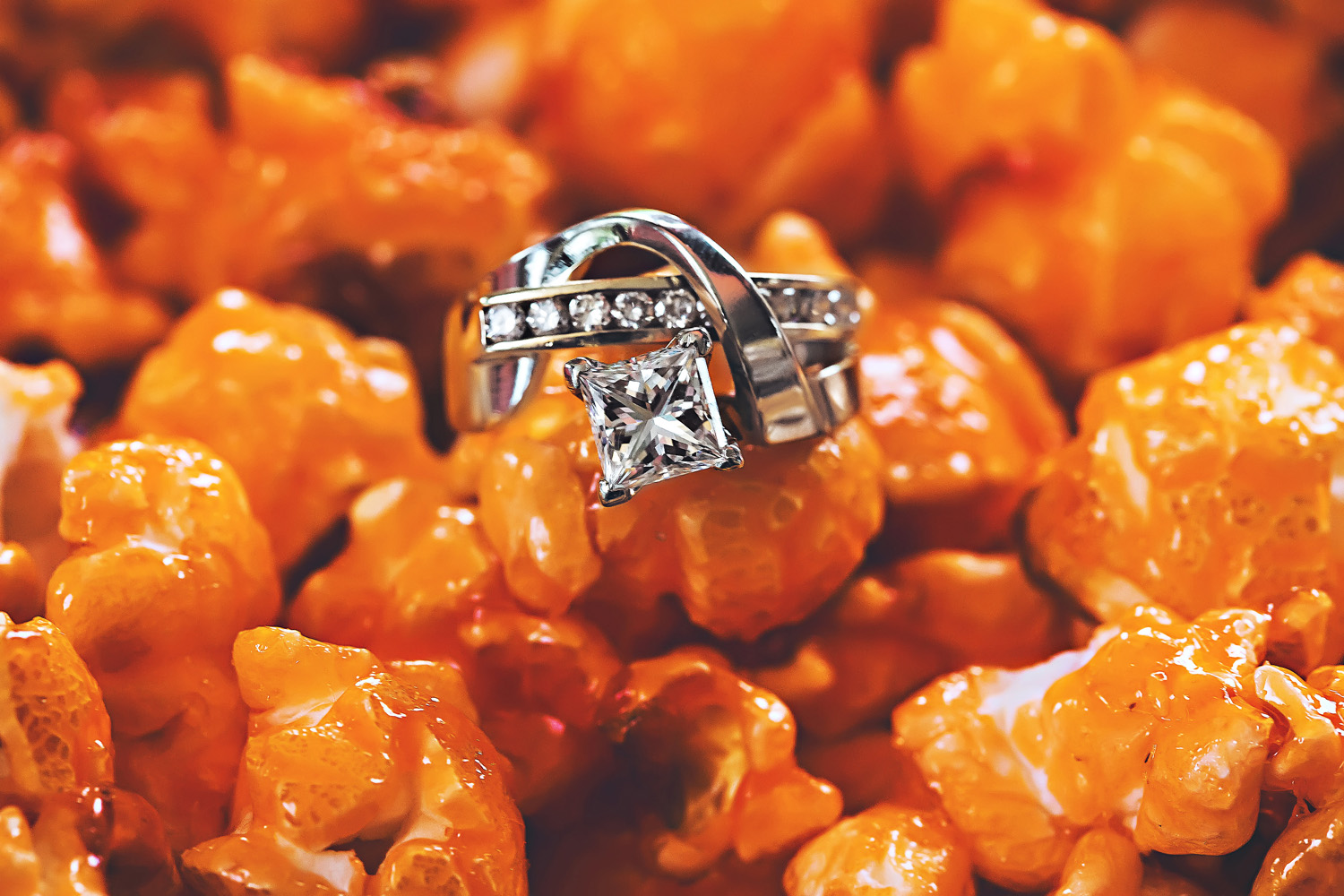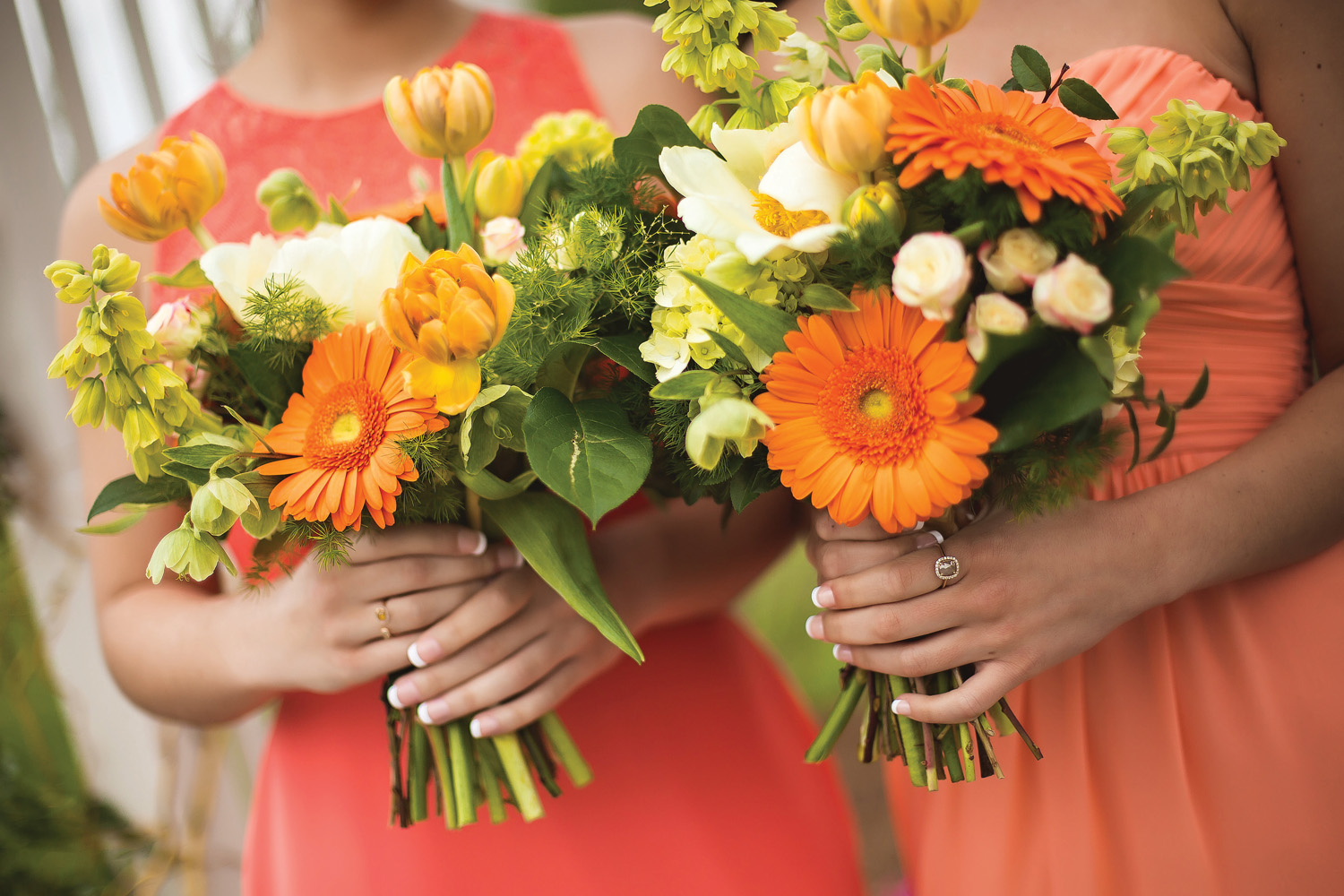 La Petite Fleuriste – For this shoot I got together with Trysh from How Sweet It Is Events to come  up with a fun centerpiece idea. The bright spring colors are always fun to work with. I had so much fun decorating their newly designed ceremony site overlooking the golf course.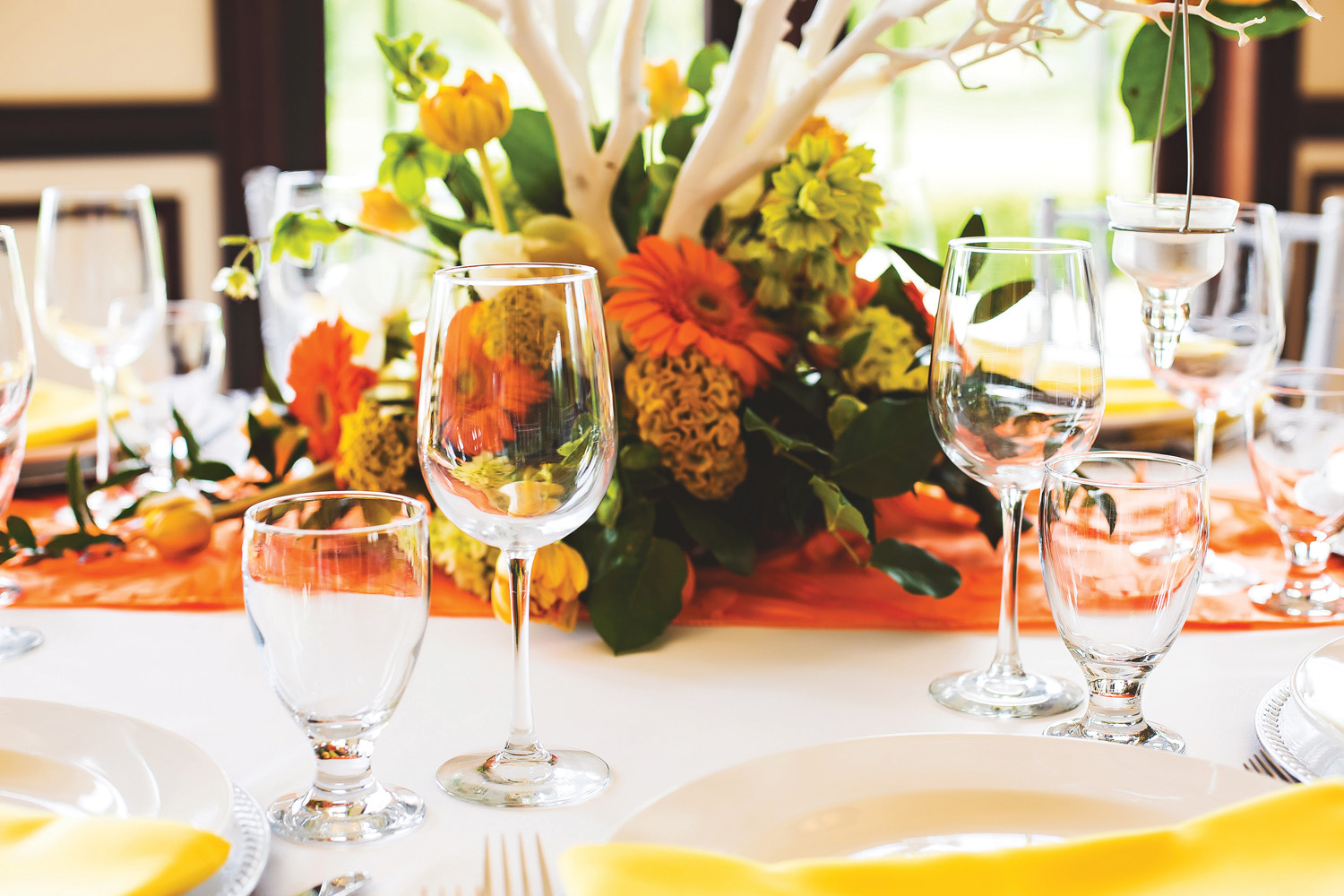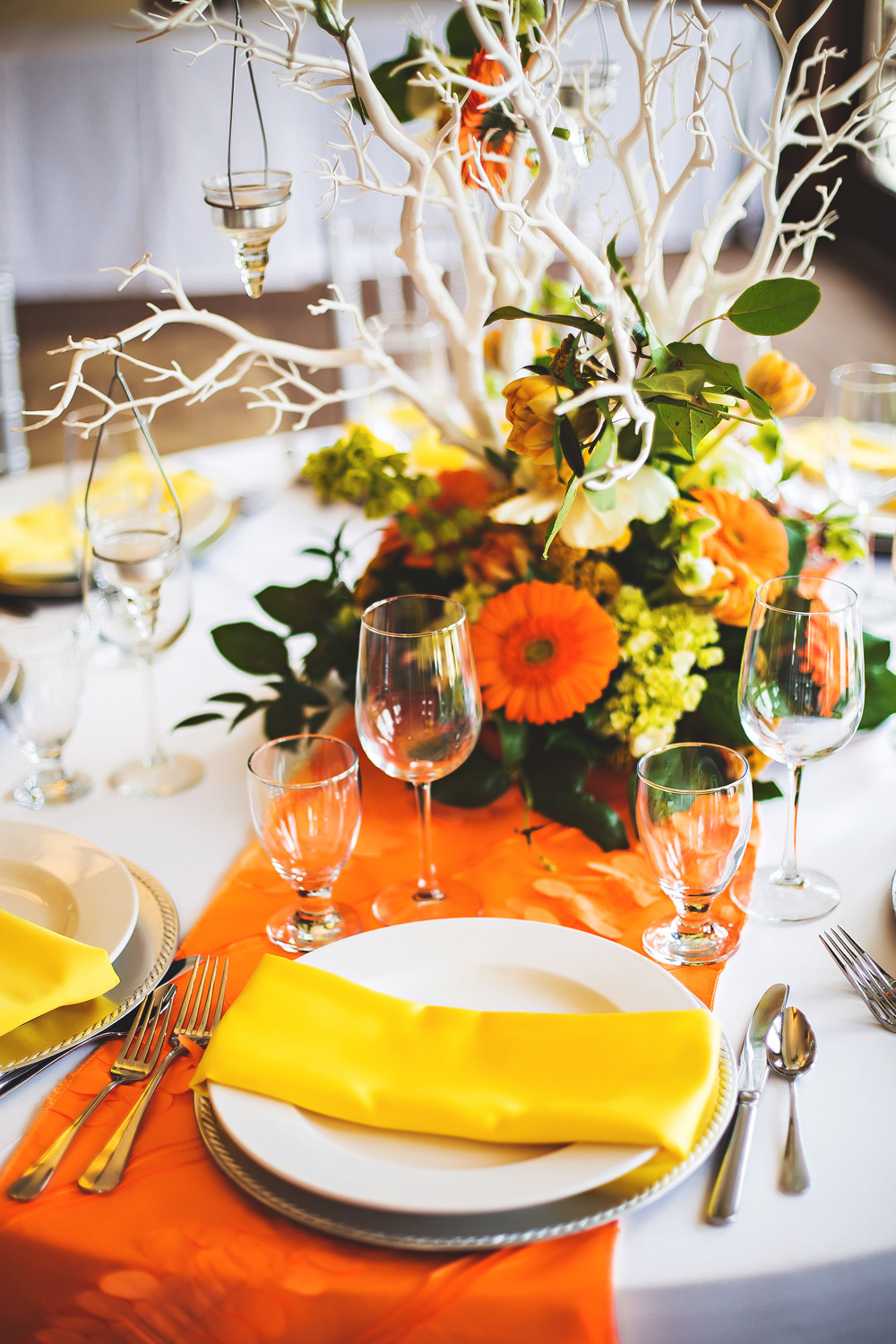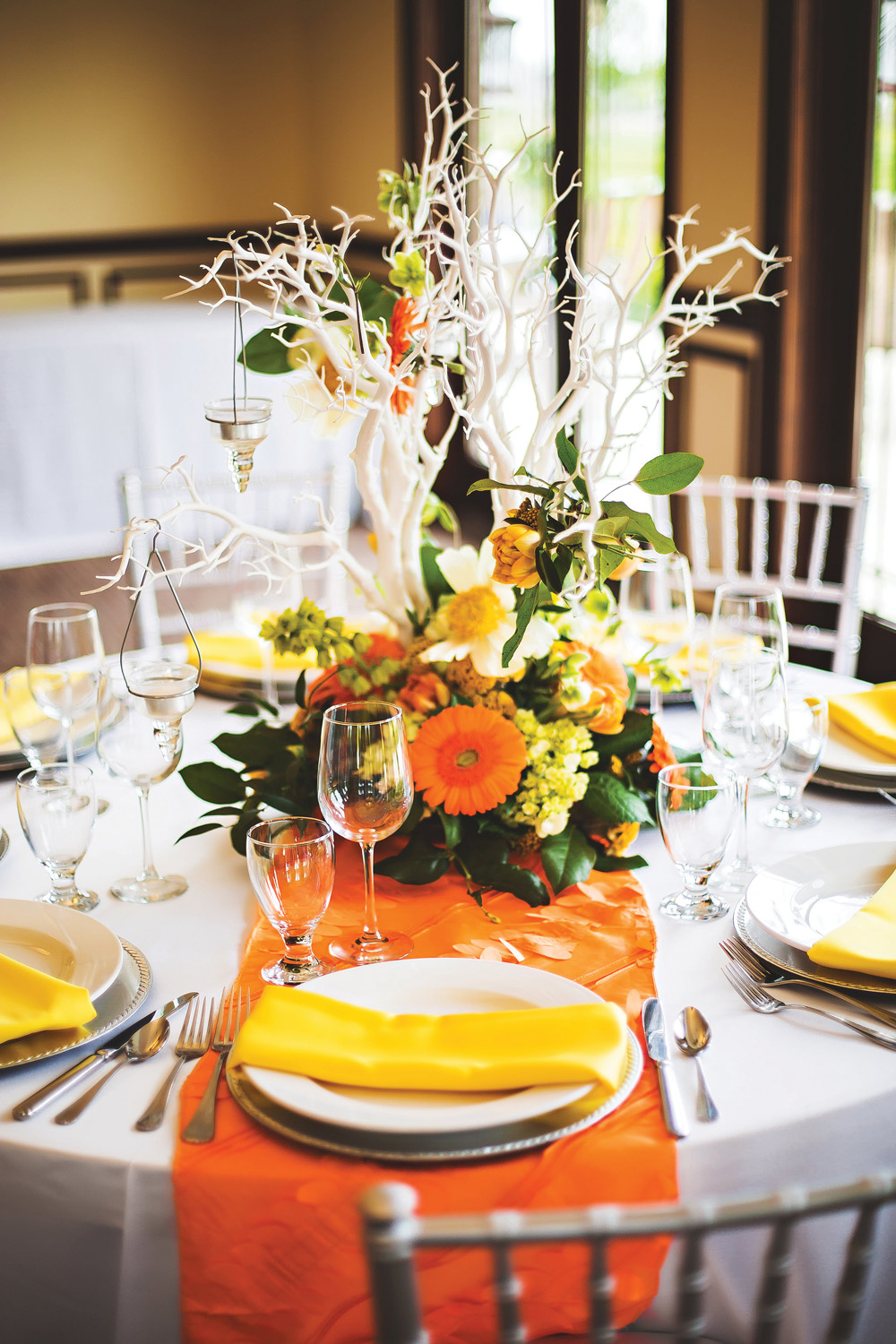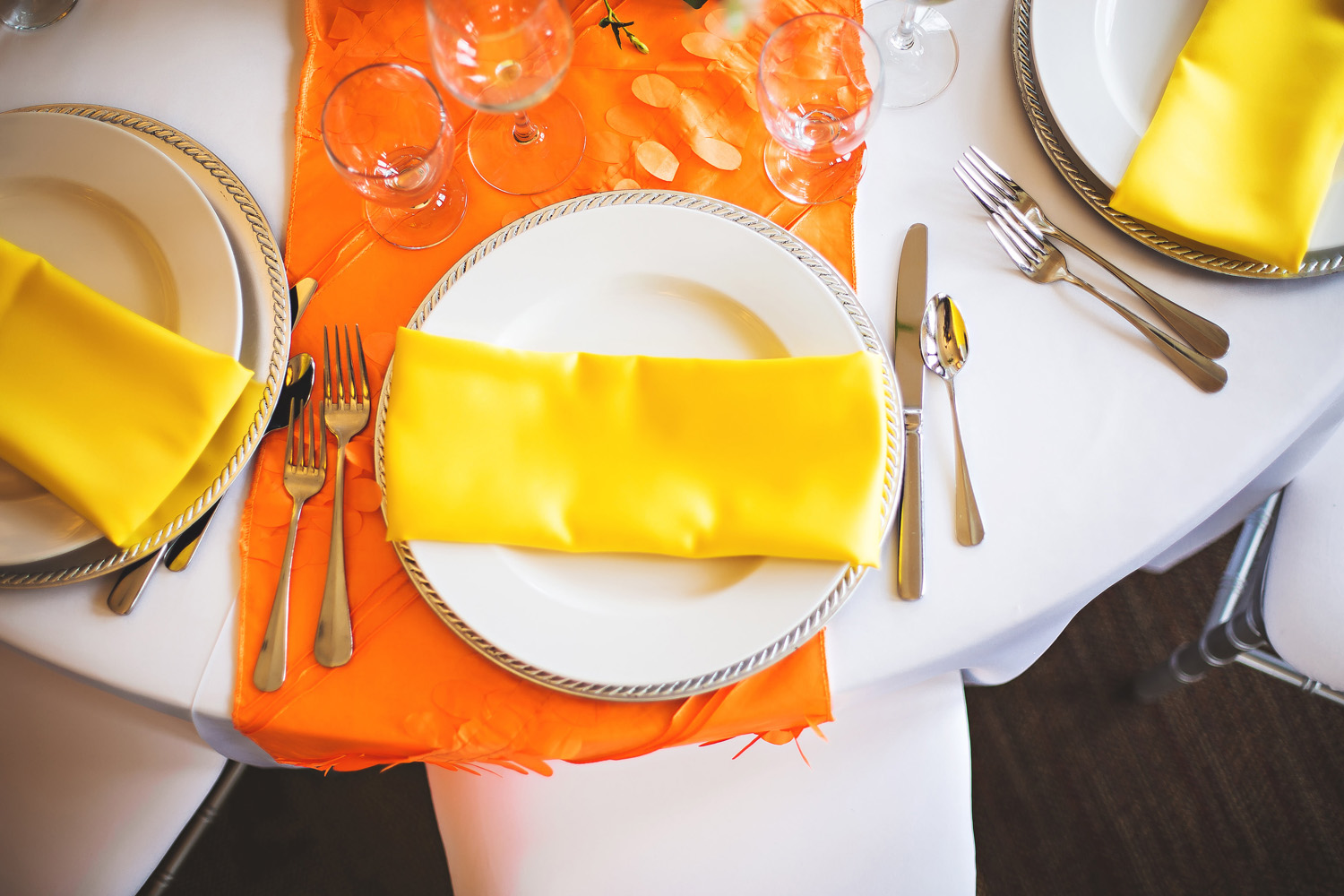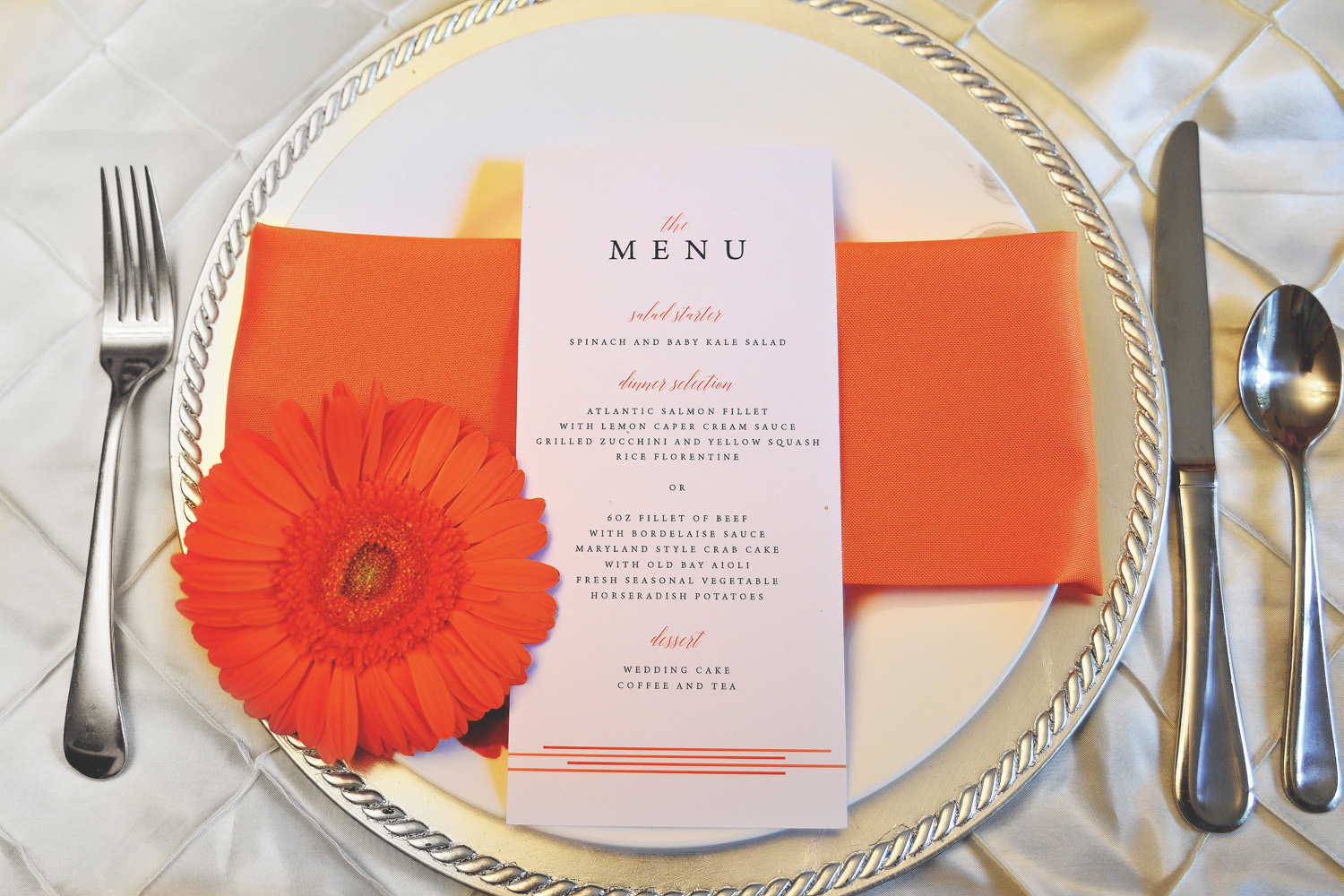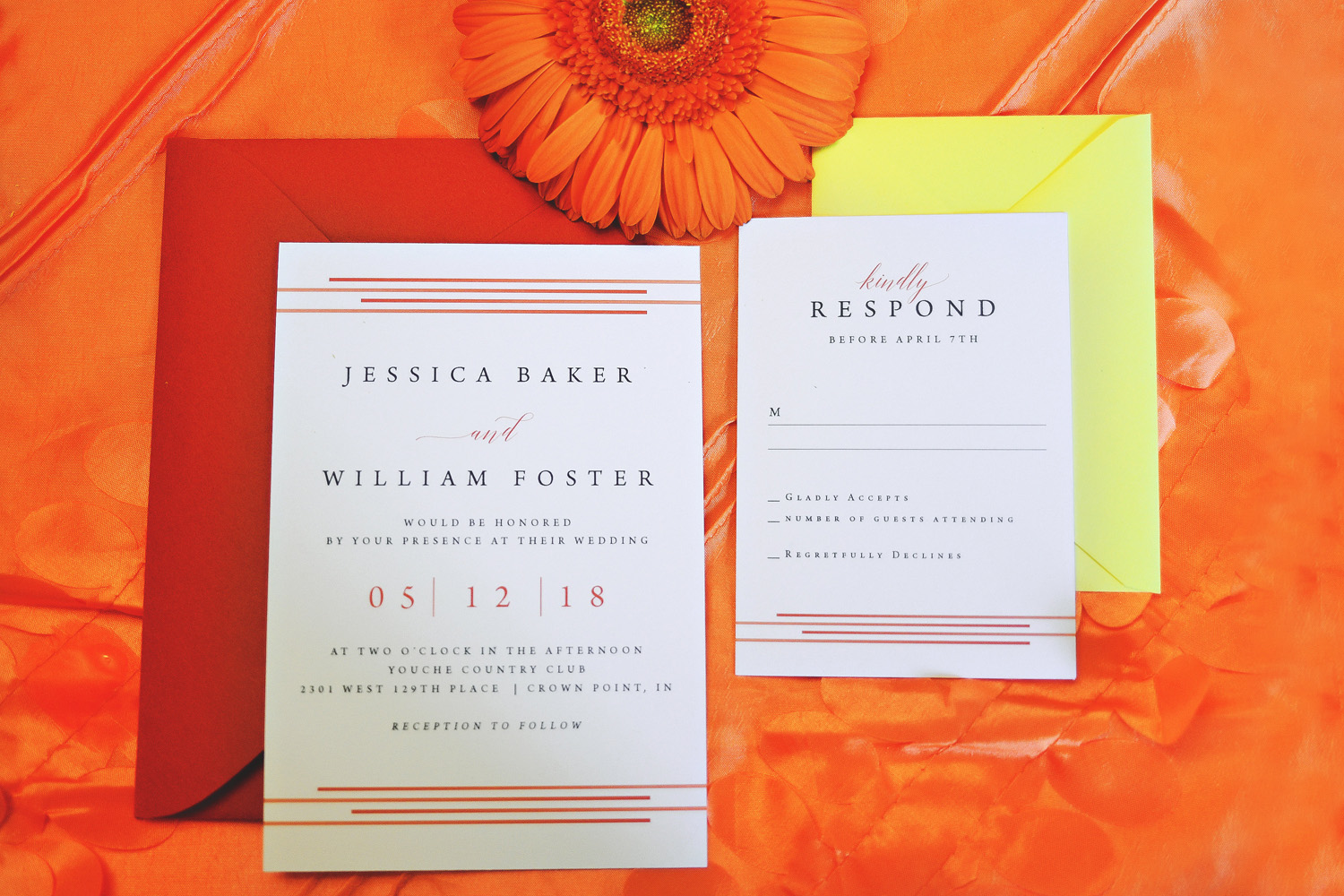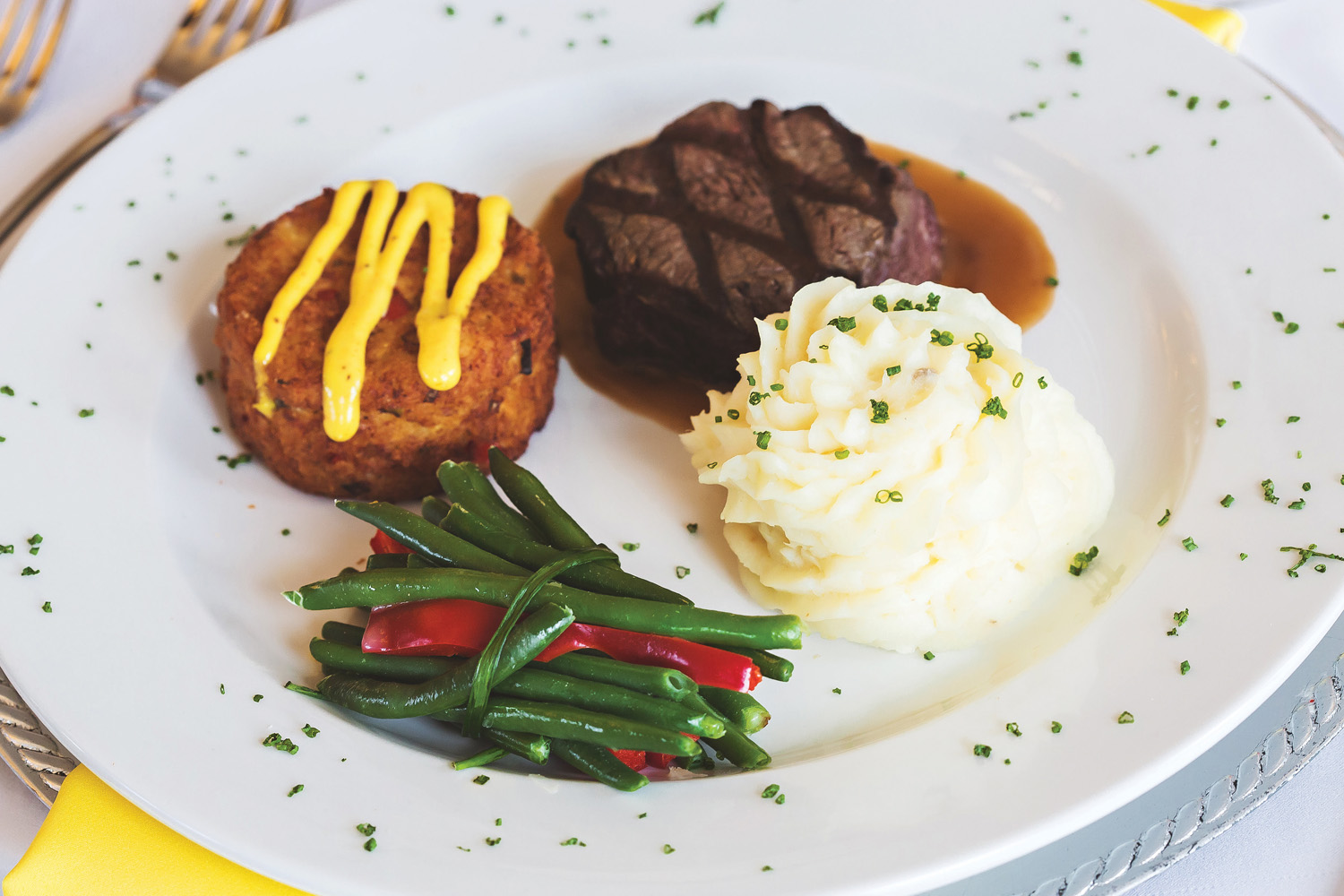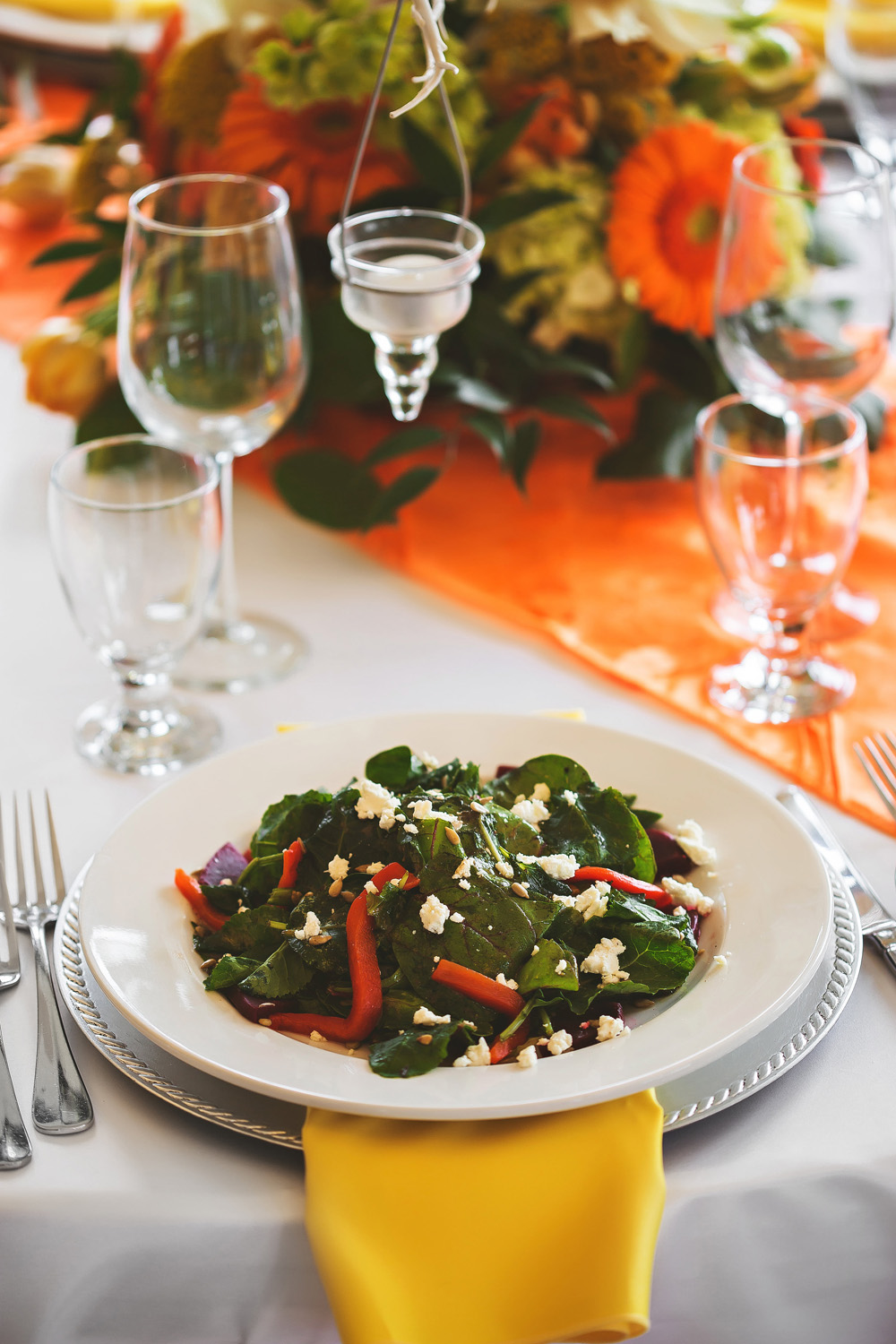 Emily Dupre Makeup Artist - With Youche Country Club as our backdrop and the perfect summer color palette I knew I wanted that to reflect in our look. The models couldn't have been any more perfect. The makeup was soft and natural and the hair was loosely styled to still hold a perfect look after a little wind.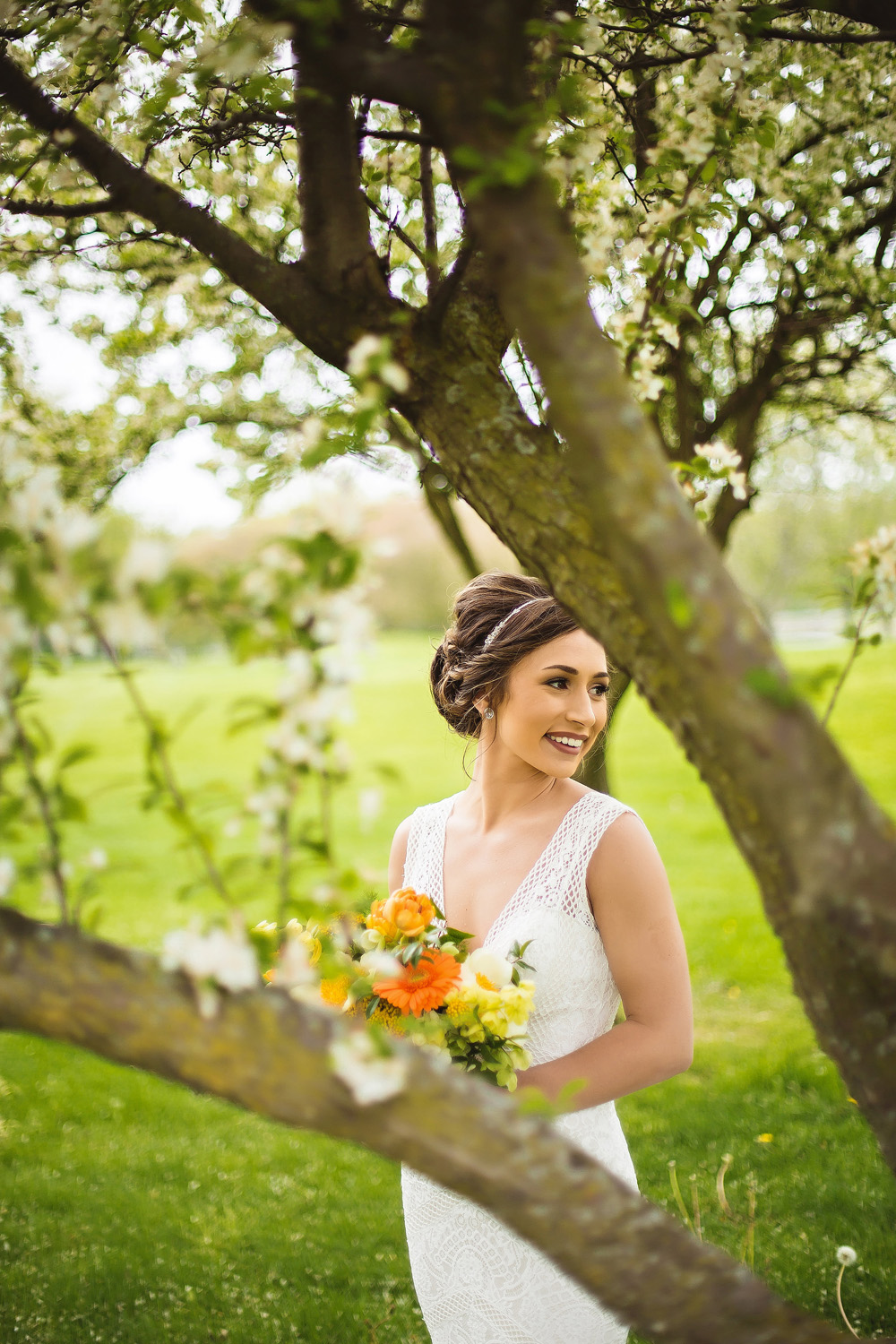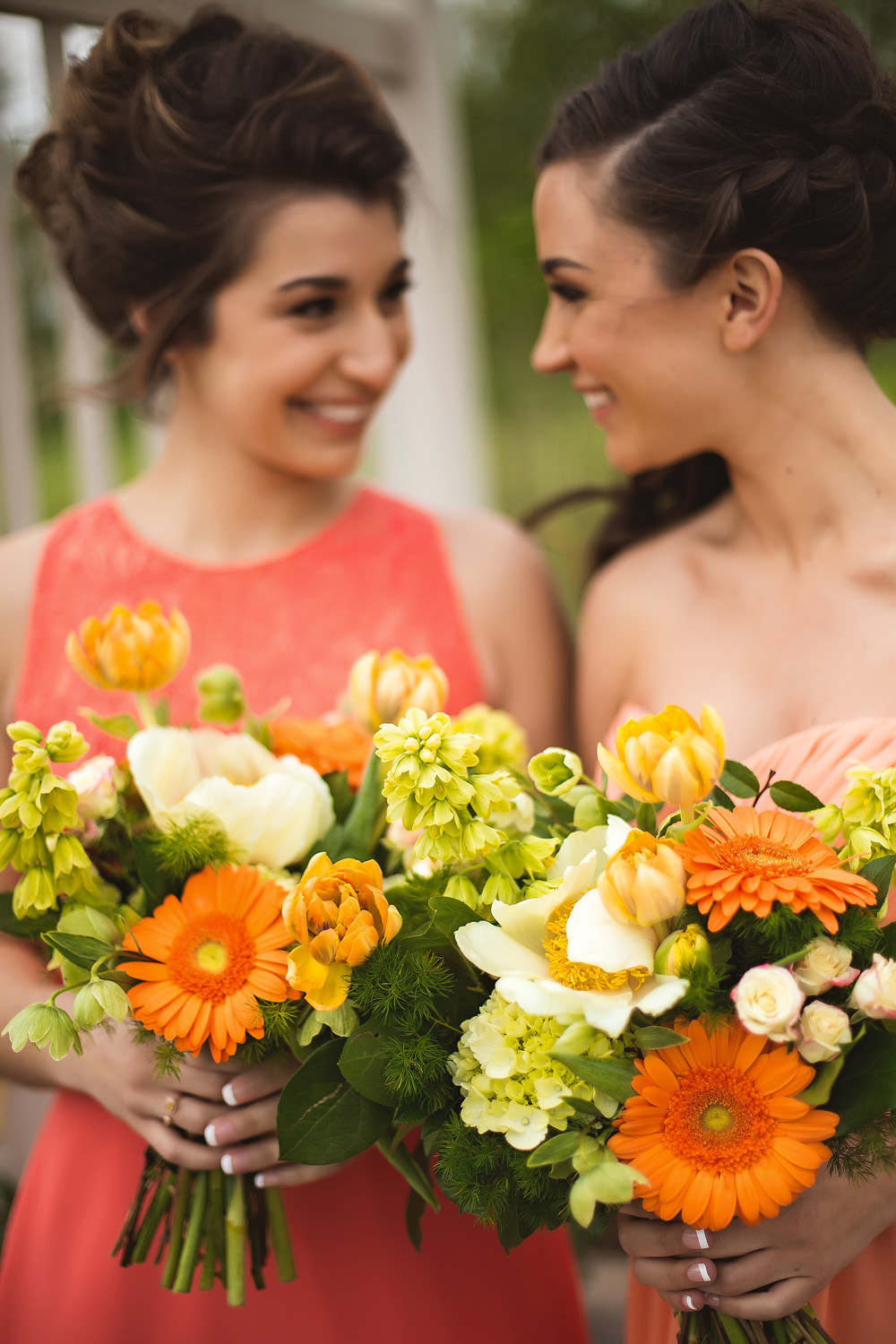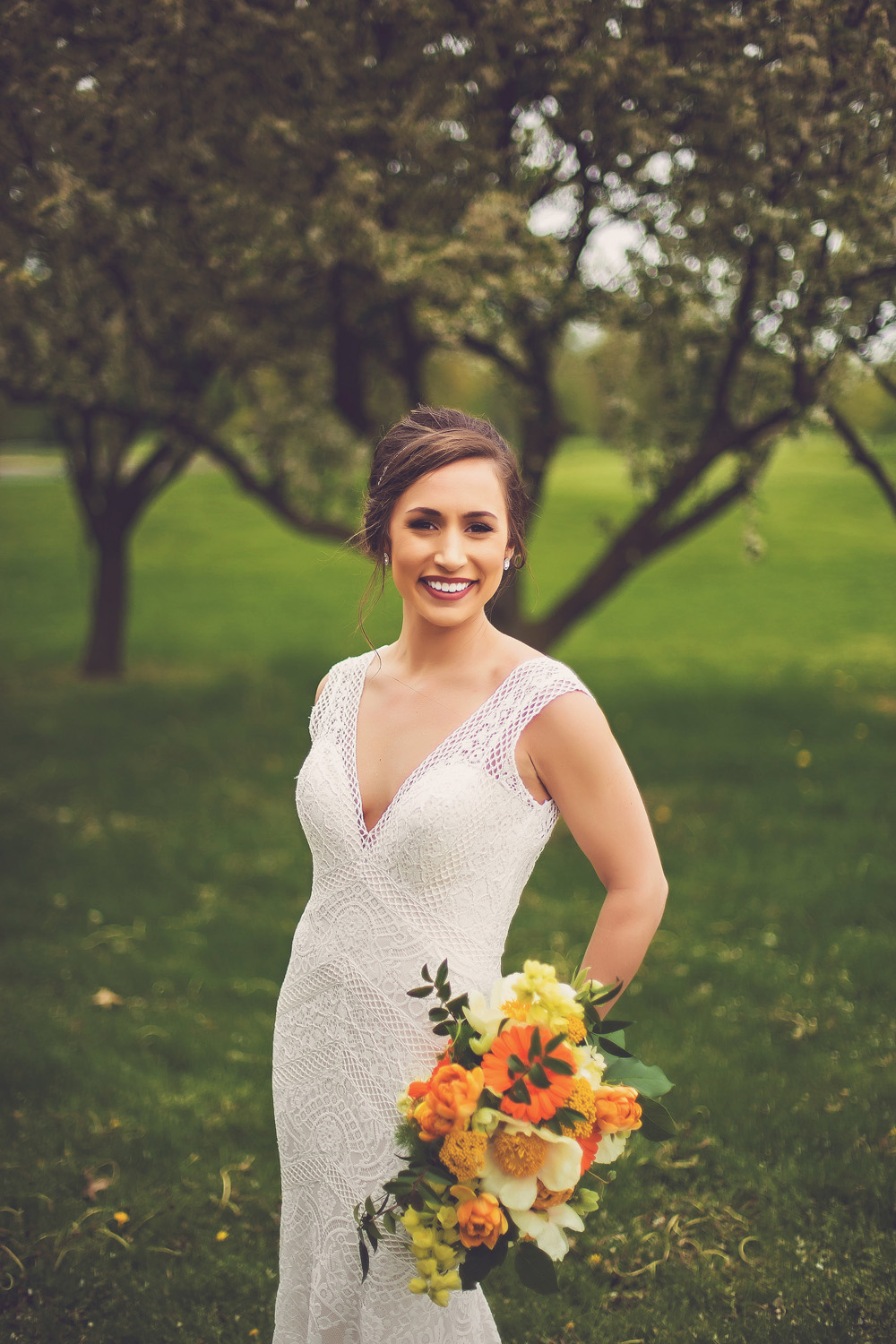 Something Blue Bridal Boutique put Michelle in a stunning lace dress. Our bridesmaids, Maria and Megan, were wearing dresses from Elegance Wedding & Evening Wear that added that amazing pop of color. Lori from La Petite Fleuriste always creates the perfect floral arrangements and this was no exception.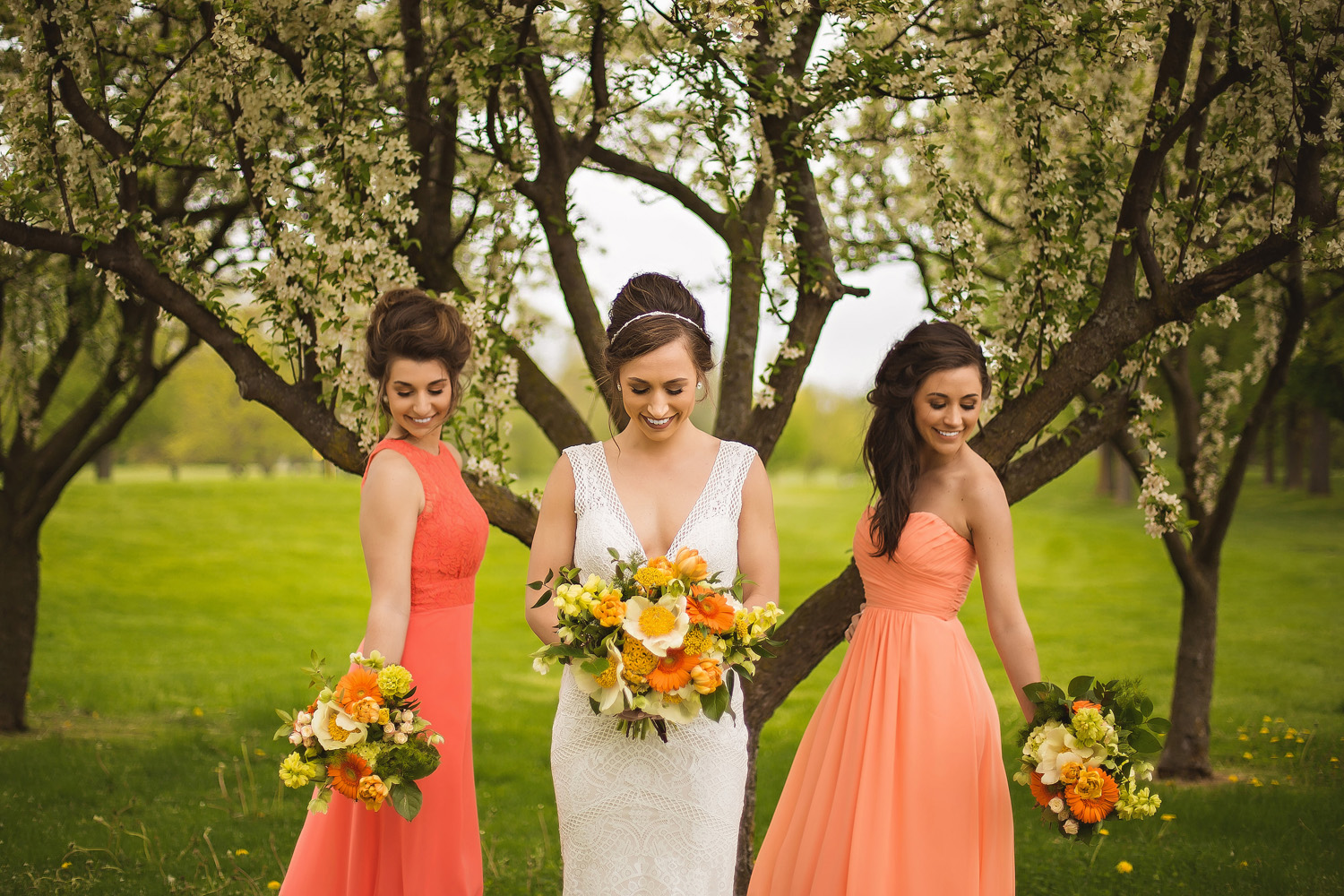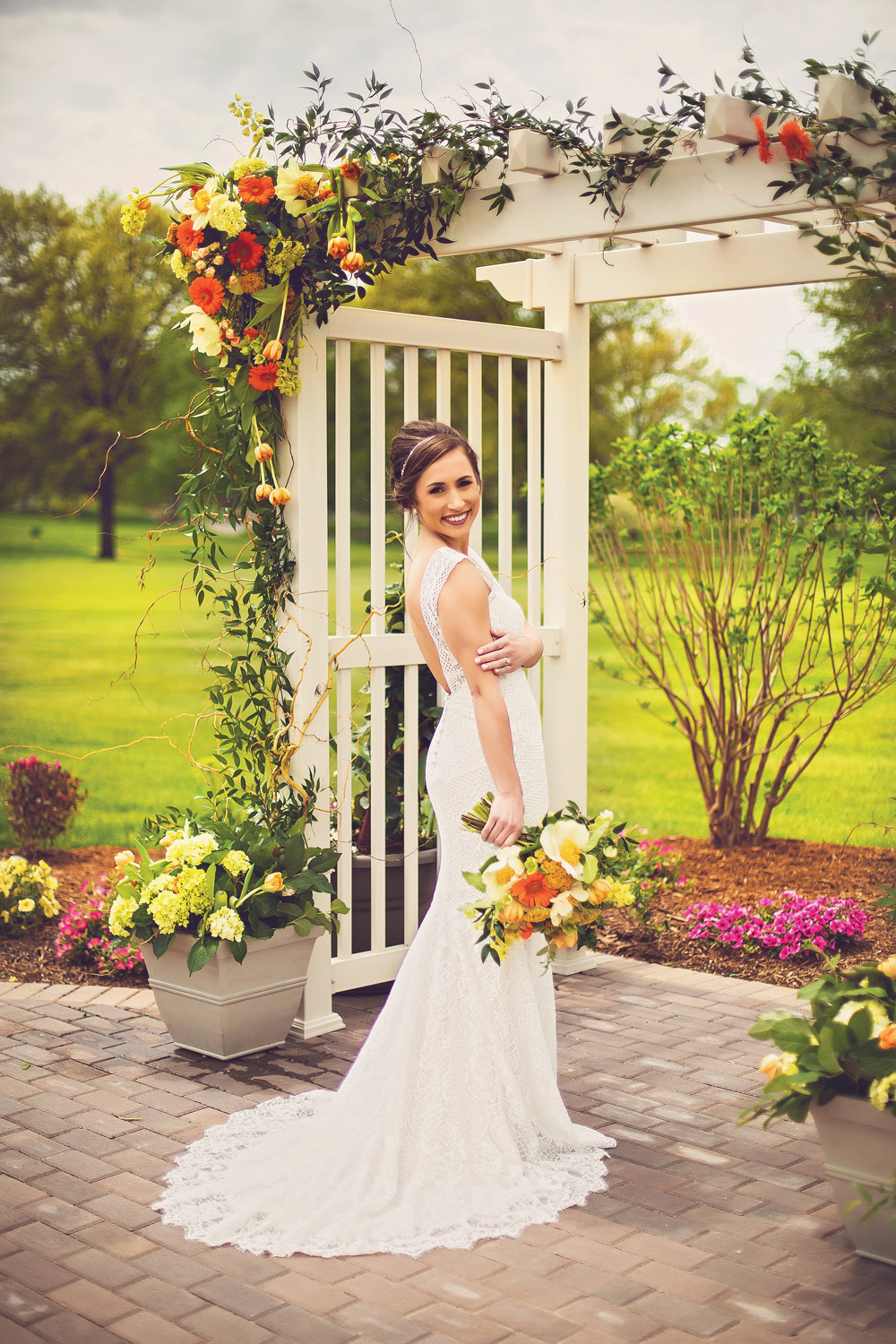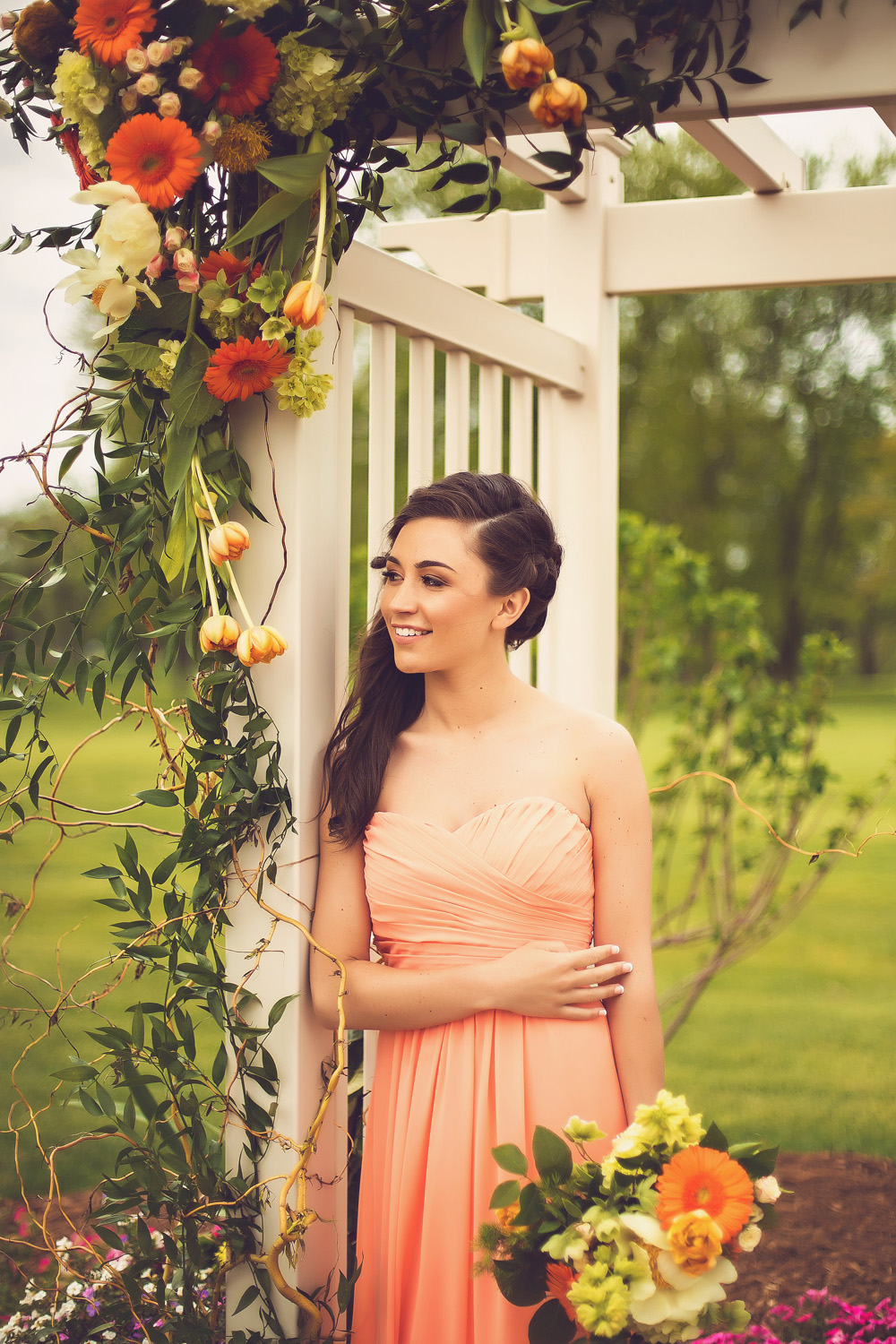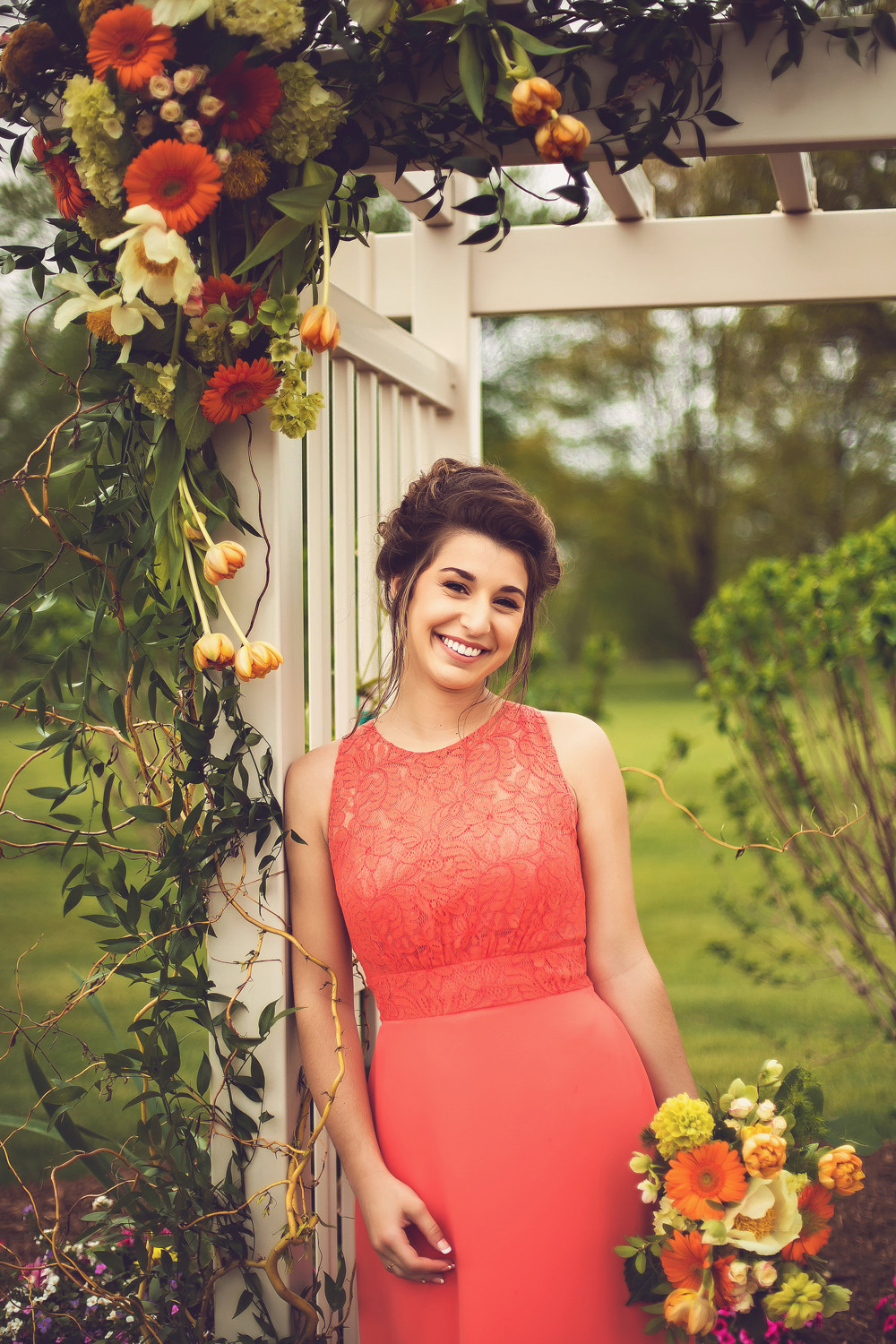 How Sweet It Is Events - We loved the idea of a stylized shoot a Youche Country Club, it's such a great venue and we were happy to be a part of it. Designing tablescapes to make a bride's vision come to life is what we do! We also provided a candy buffet to include different candies to accent the color scheme. For this candy buffet we made it super sweet by adding donuts, popcorn from Chicagoland Popcorn and cupcakes from Cute as a Cupcake. The bright colors, candy and desserts were perfect to show the sweet taste of summer.