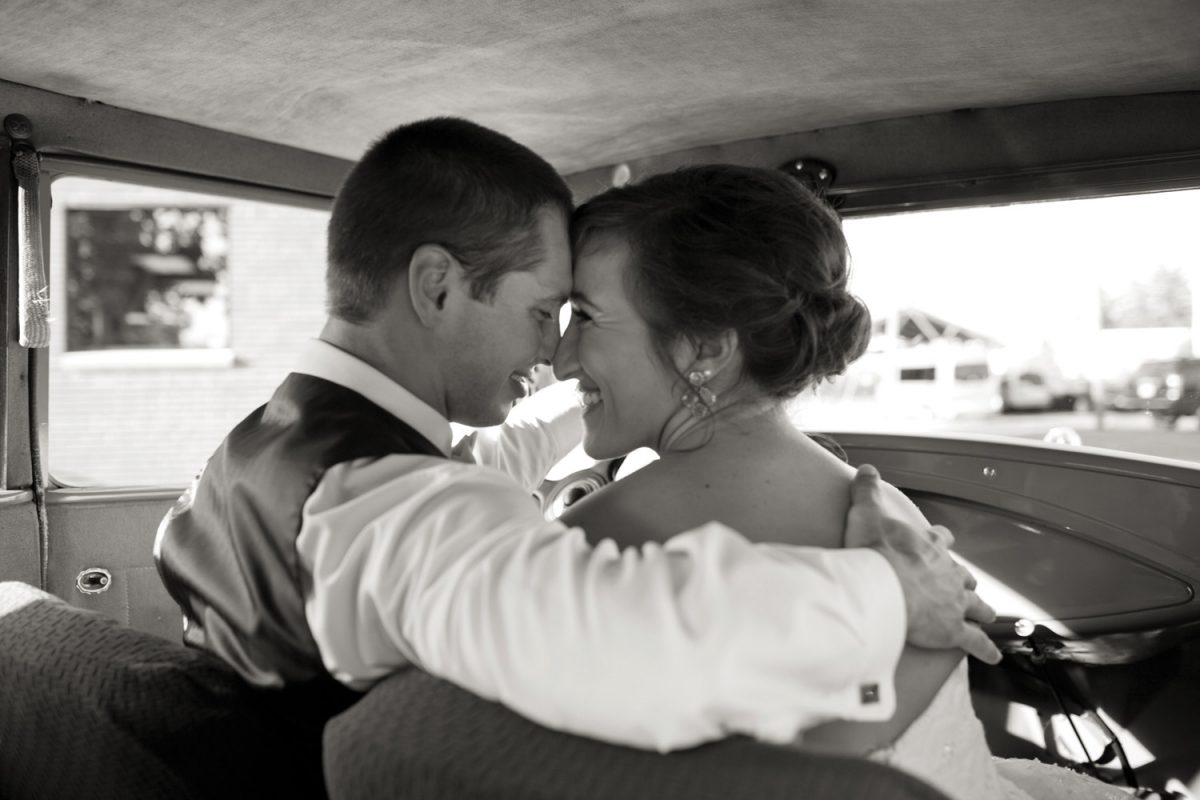 Describe Your Engagement
On August 7, 2015, Taylor and Callie had planned to spend their evening at the South Bend Cub's game. A few days prior to the game, Taylor suggested the two make it a full-fledged date night by going out to eat at LaSalle Grill. That evening, after enjoying a delicious dinner, we found ourselves enjoying the beautiful weather and atmosphere at Four Winds Field. At the 7th Inning, Taylor suggested they leave (which Callie thought odd because Taylor loves sports); reluctantly, Callie agreed. On the way home, while driving over the Mishawaka RiverWalk, Taylor suggested they go for a walk since they had never done that before. Callie, still completely clueless, replied "Sure! I love spontaneous!". So, they went on their walk. Along the river, Taylor knelt on one knee and asked Callie if she would marry him! After soaking in the moment, the couple drove off to Callie's house where their families were anxiously awaiting the newly engaged couple's arrival.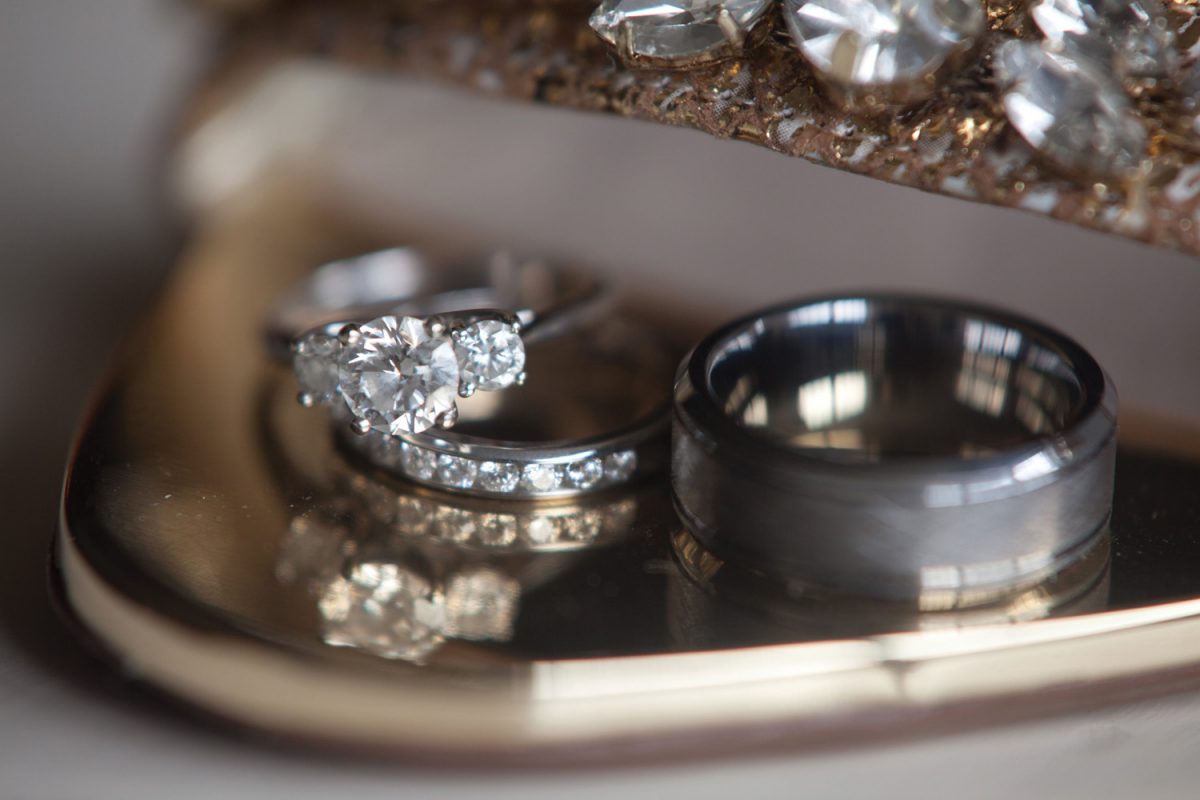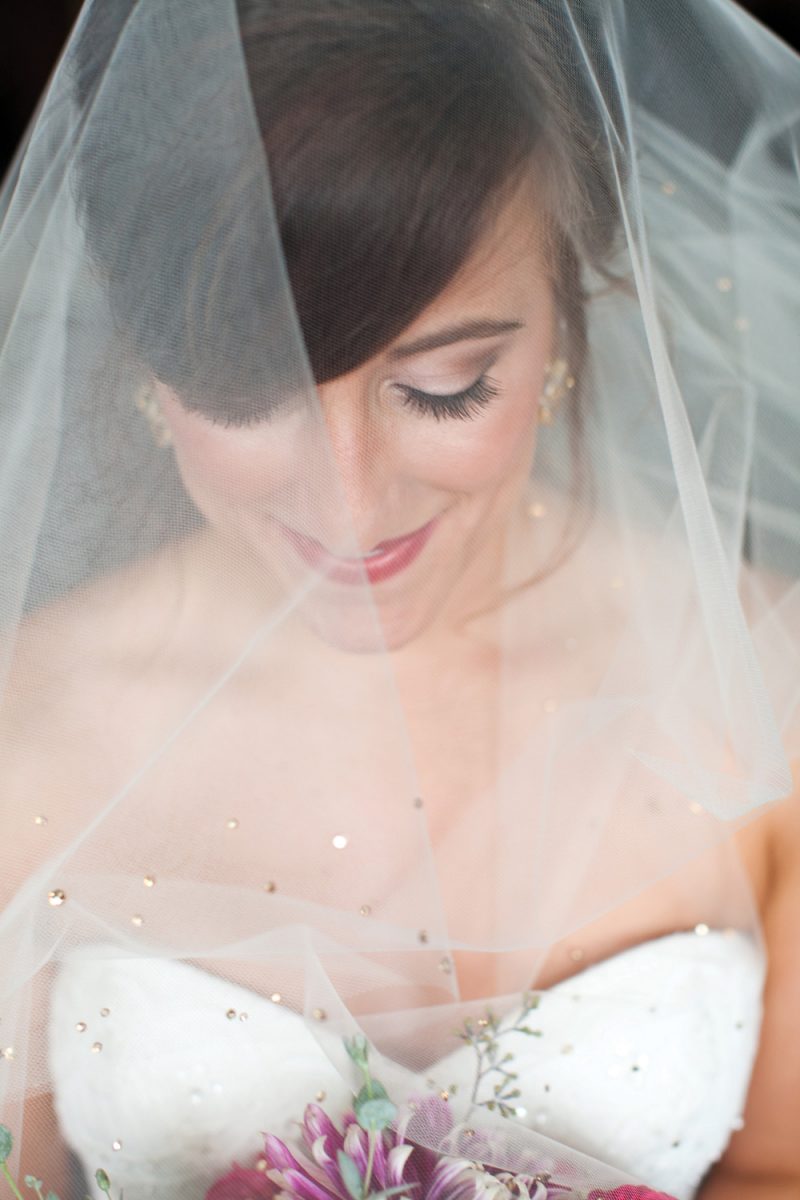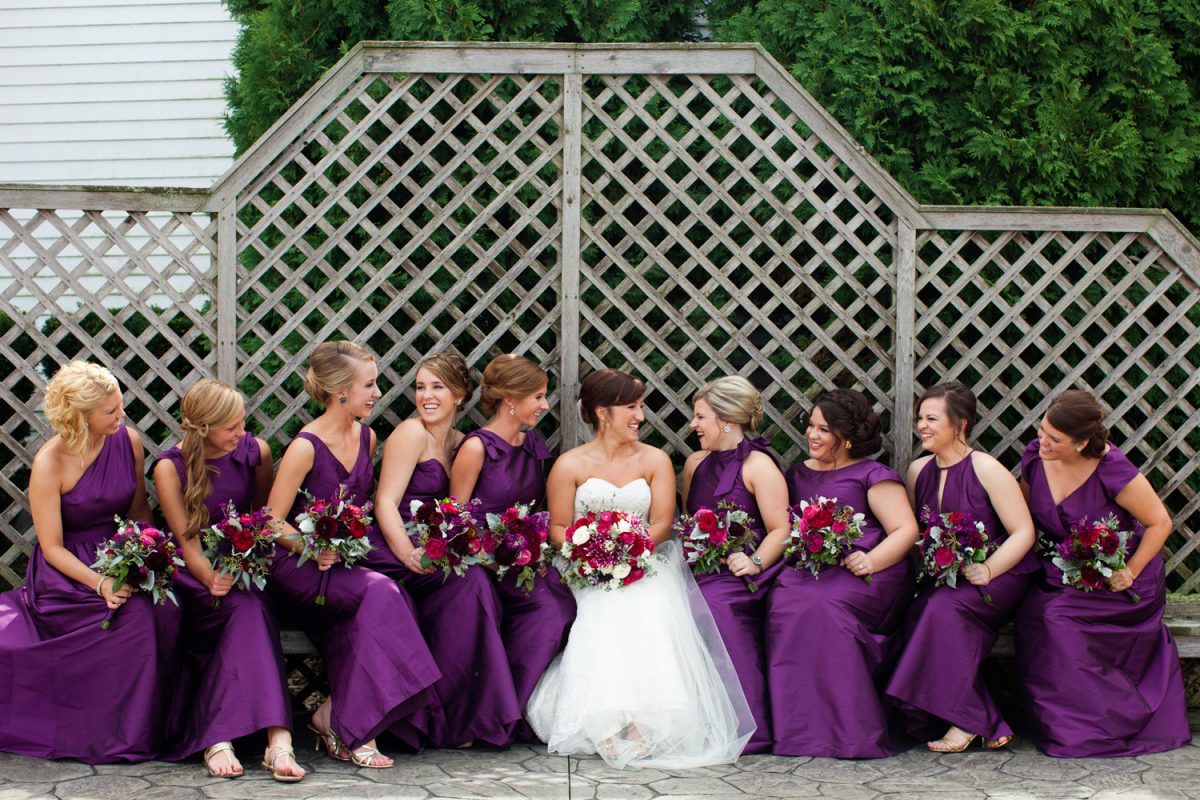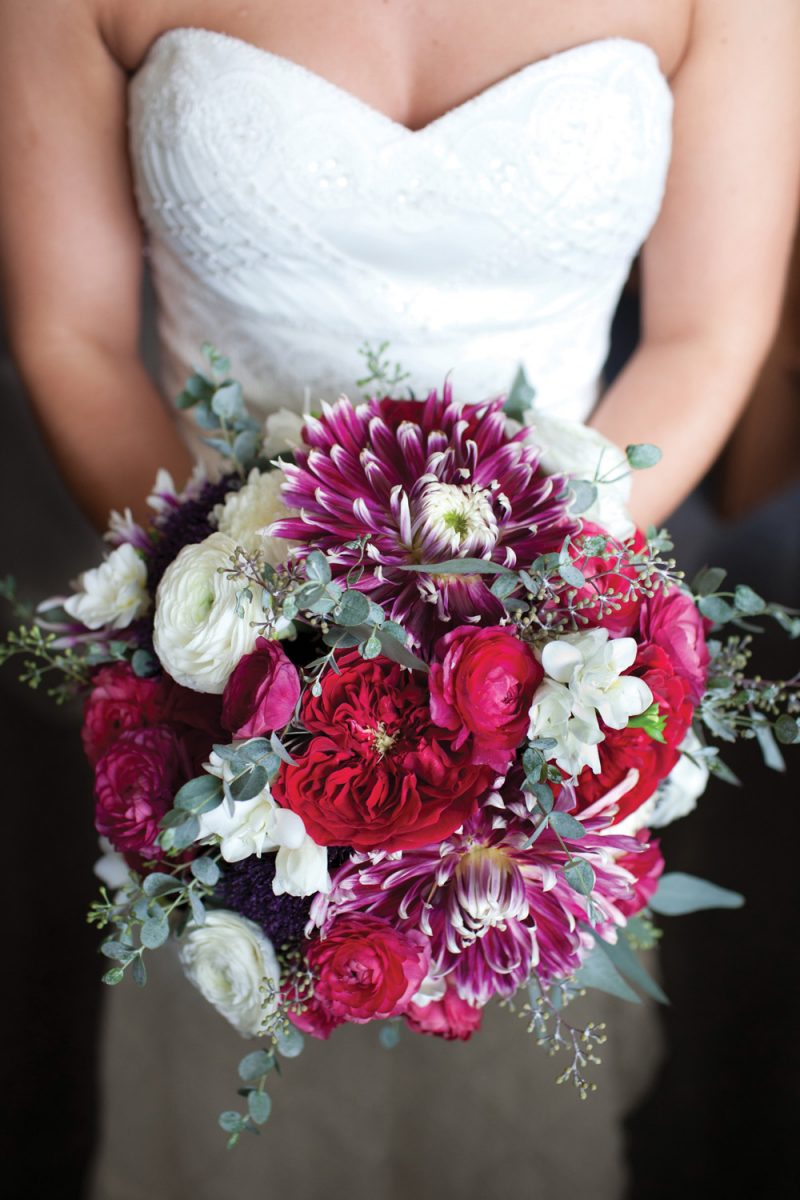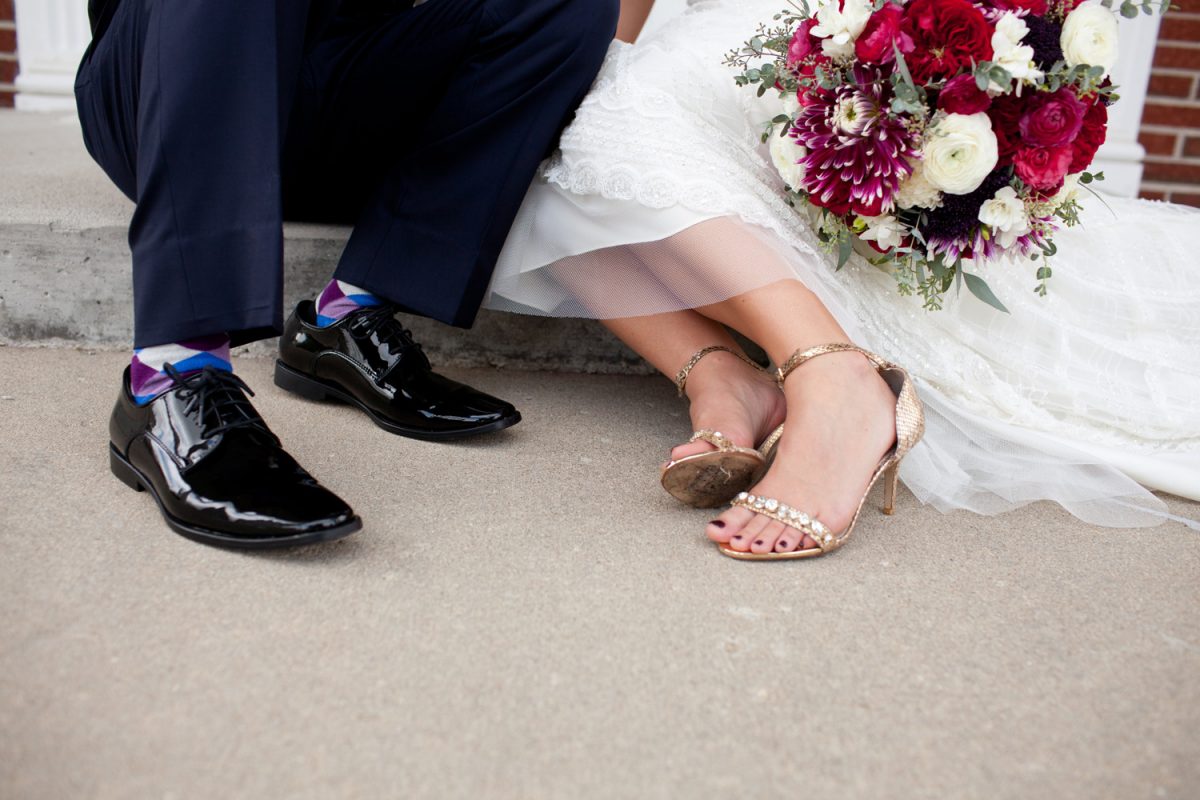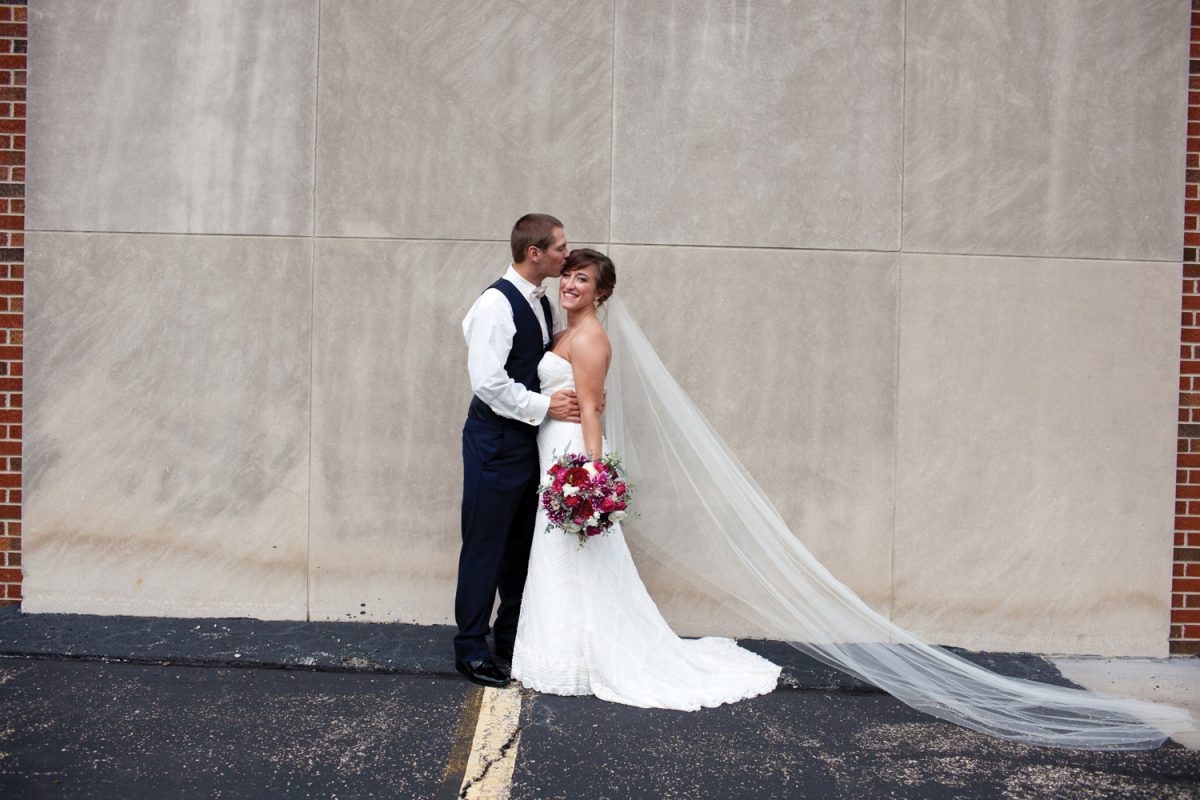 Describe Your Wedding Vision
We dreamed of a traditional wedding with a modern, romantic, and eclectic feel. Callie loves the color plum, so this color was the center of the color scheme. Gold accents were added to softened the dark reds and purples. Callie envisioned the bridesmaids in plum dresses and the groomsmen in navy tuxedos. Callie and her mom found vintage jewelry and cuff links for each member of the bridal party to add unique and special touches. We desired for our guests to feel comfortable and welcome at the ceremony and reception; most importantly, we desired for them to have the time of their lives dancing the night away! We bought blow-up toys (guitars, boomboxes, and fun hats) as props for the dance floor, which were a huge hit!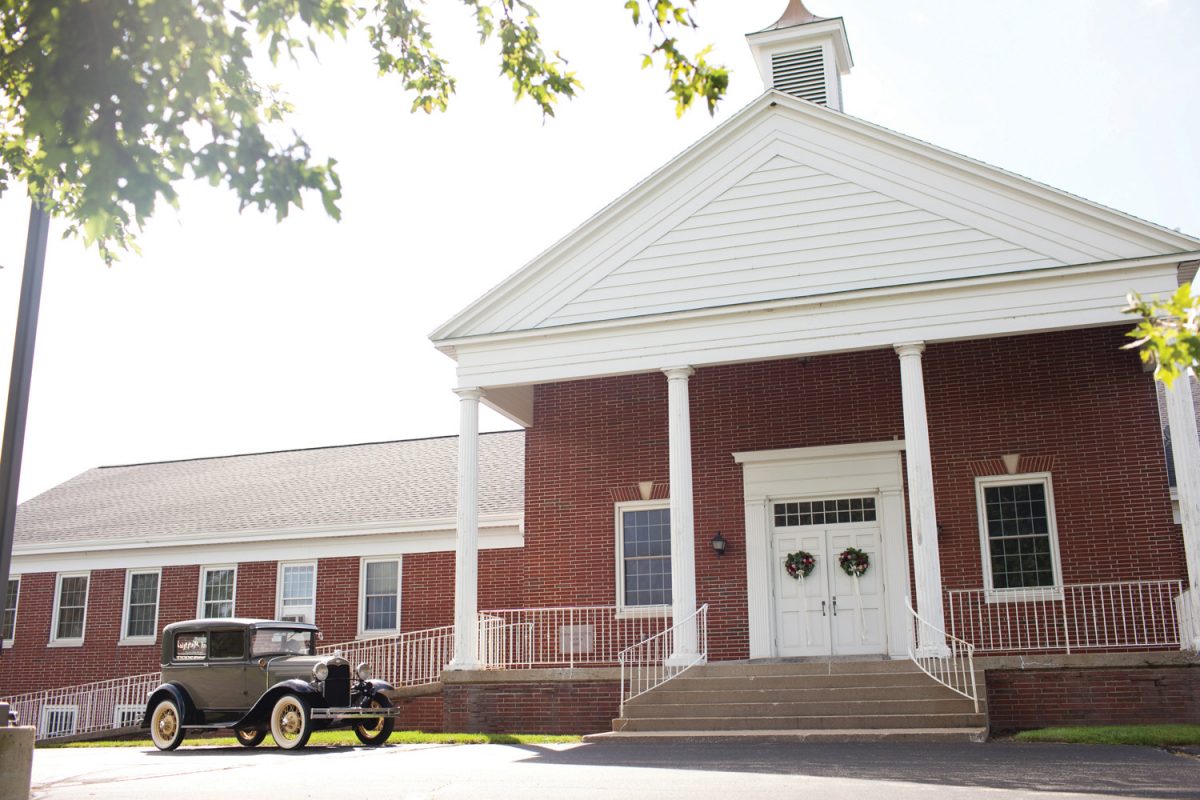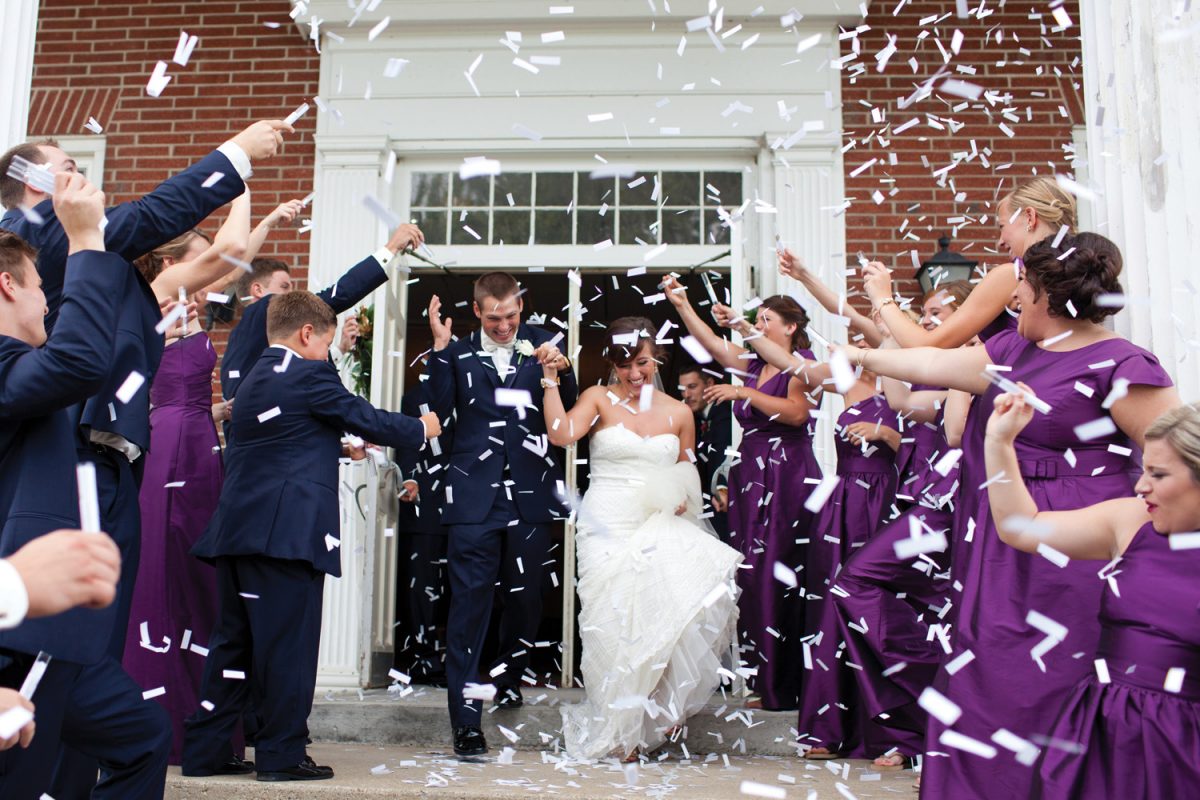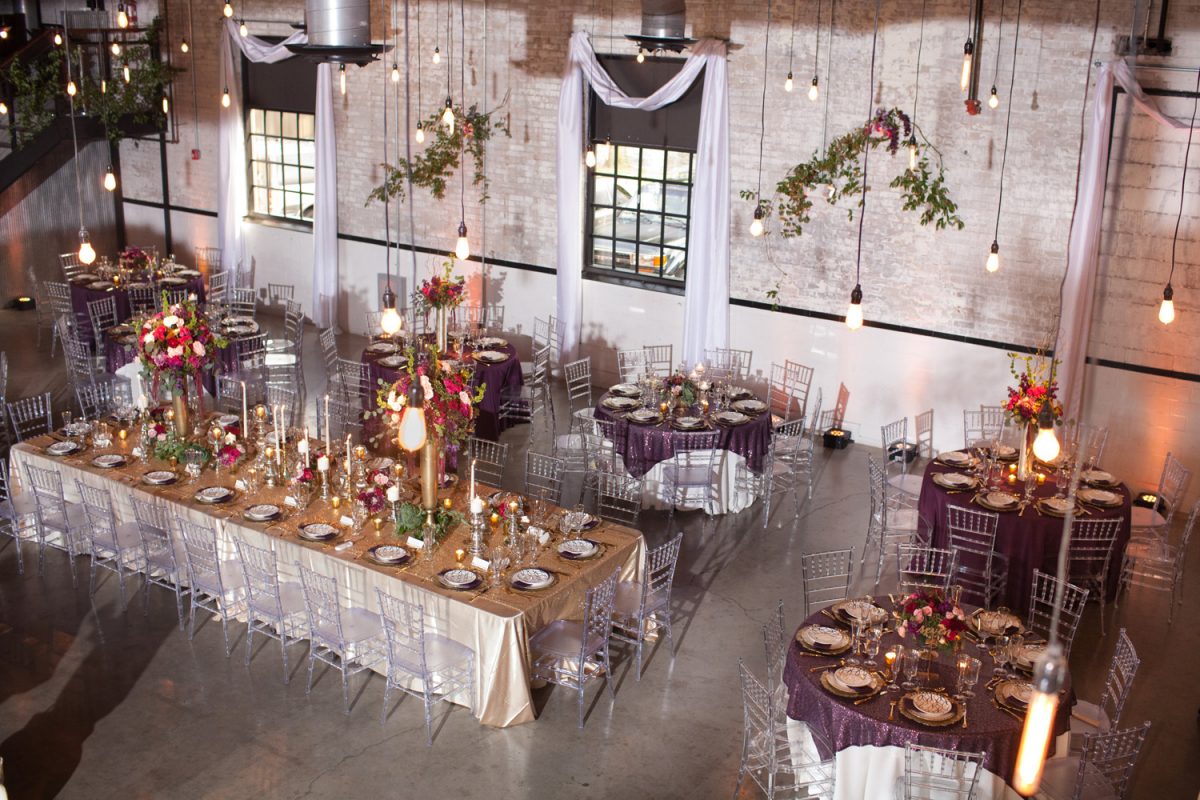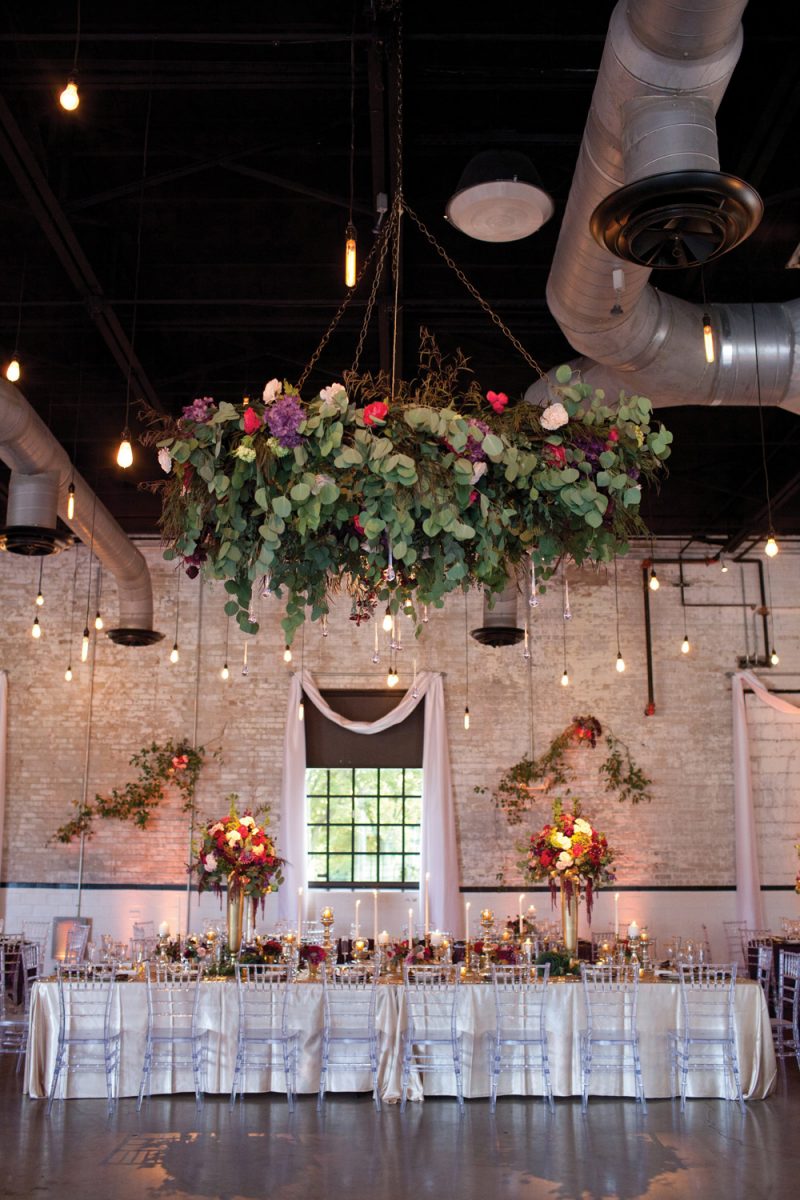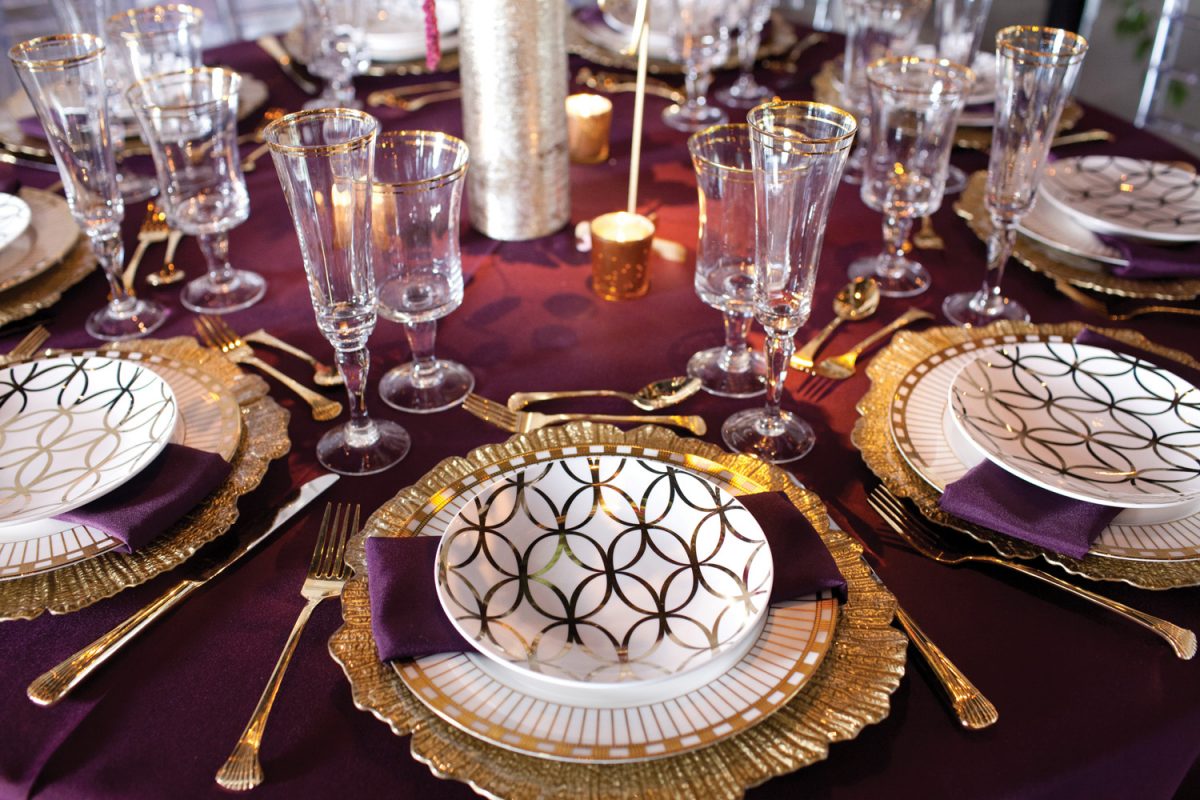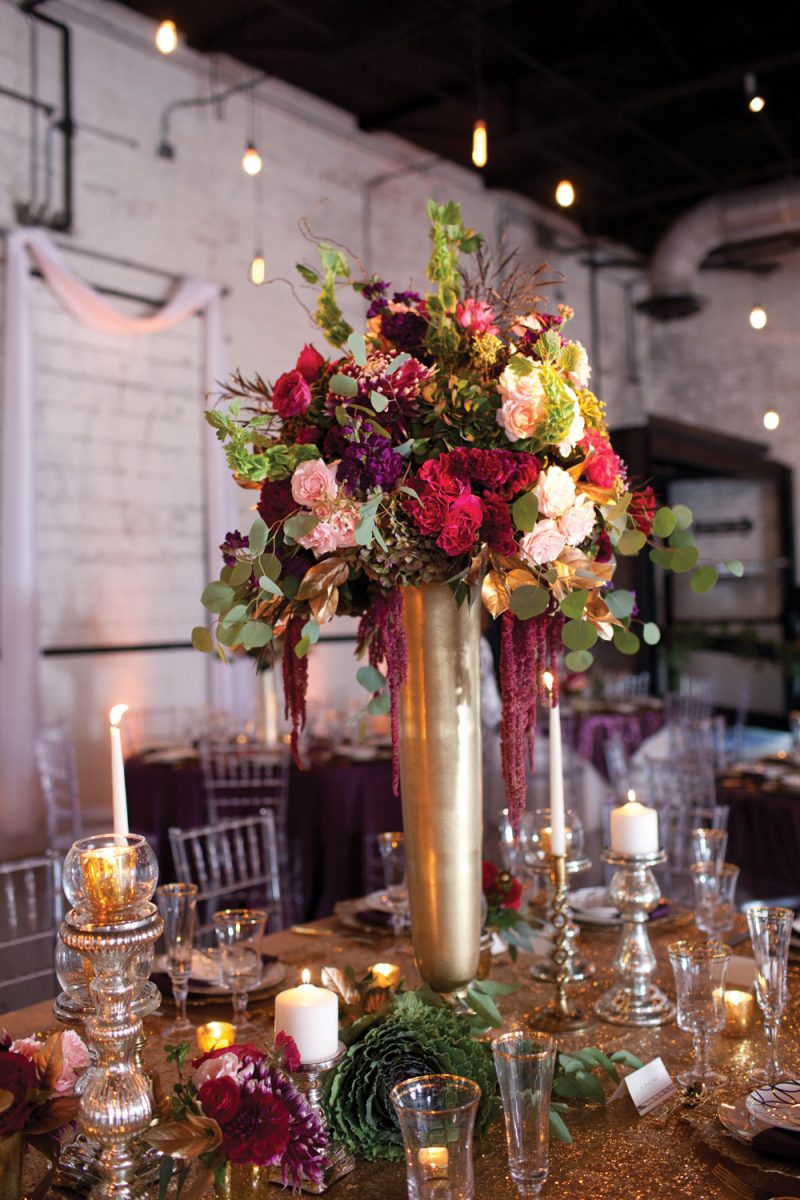 Describe Your Wedding Day
Our wedding day was a dream! The day started with a couple hours of "good luck rain" (which was more like a torrential downpour). Despite the rainy beginning, our wedding party made sure the day was upbeat and filled with good spirits! Our ceremony was held at Taylor's childhood church, Community Gospel. After we said "I do" we drove off to The Brick in a vintage car to start the party. After a fun evening, we were "sent off" with sparklers and Hawaiian leis (we were leaving for Hawaii the next day). Our guests took home our favorite sweet treat, Krispy Kreme. Looking back, the most memorable aspect of the day was all the love, support, and joy we received from our family and friends who helped us celebrate. We will forever cherish those moments! We are incredibly thankful for our vendors as well. They all worked together wonderfully and went above and beyond to make sure our day was perfect.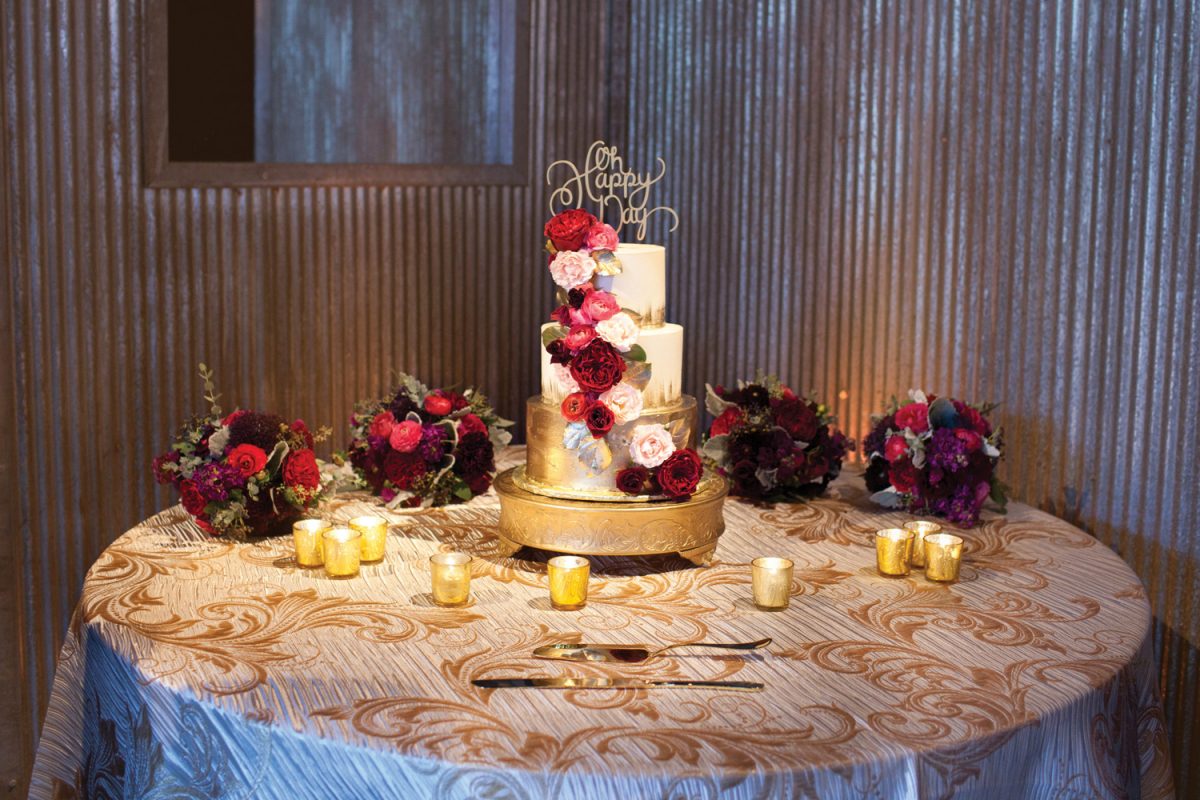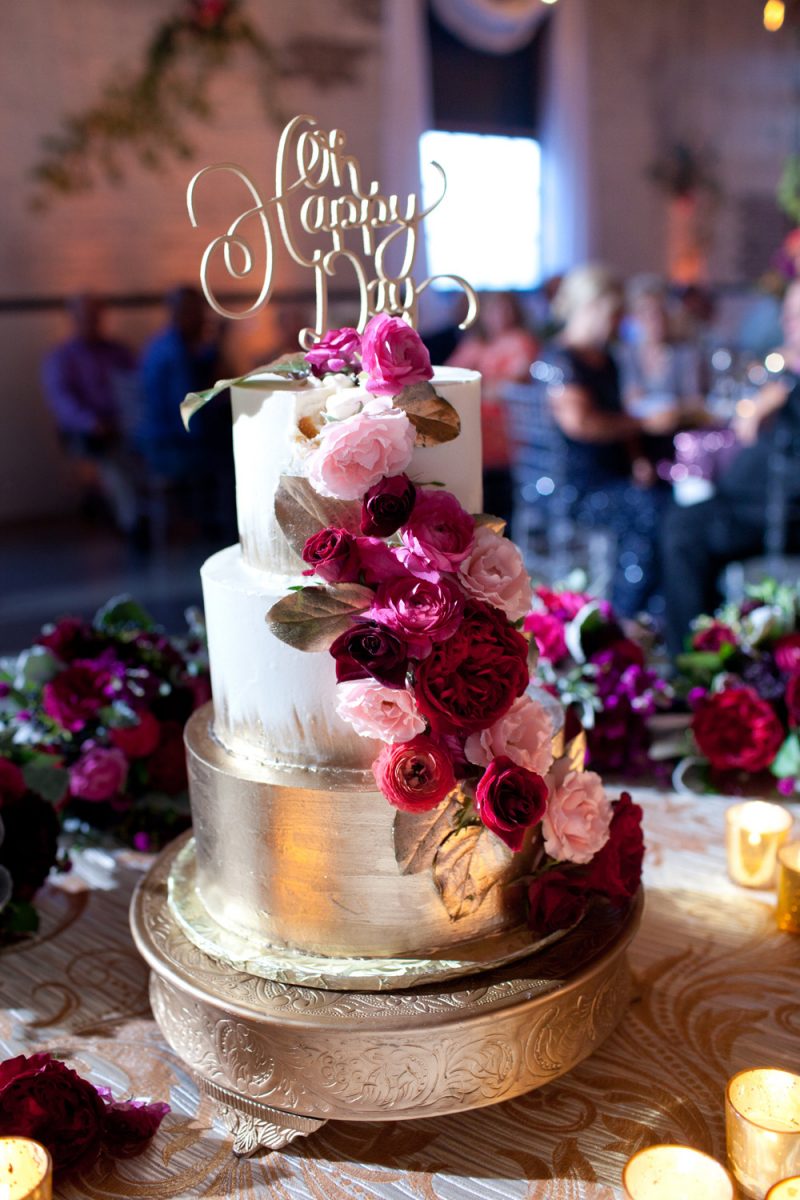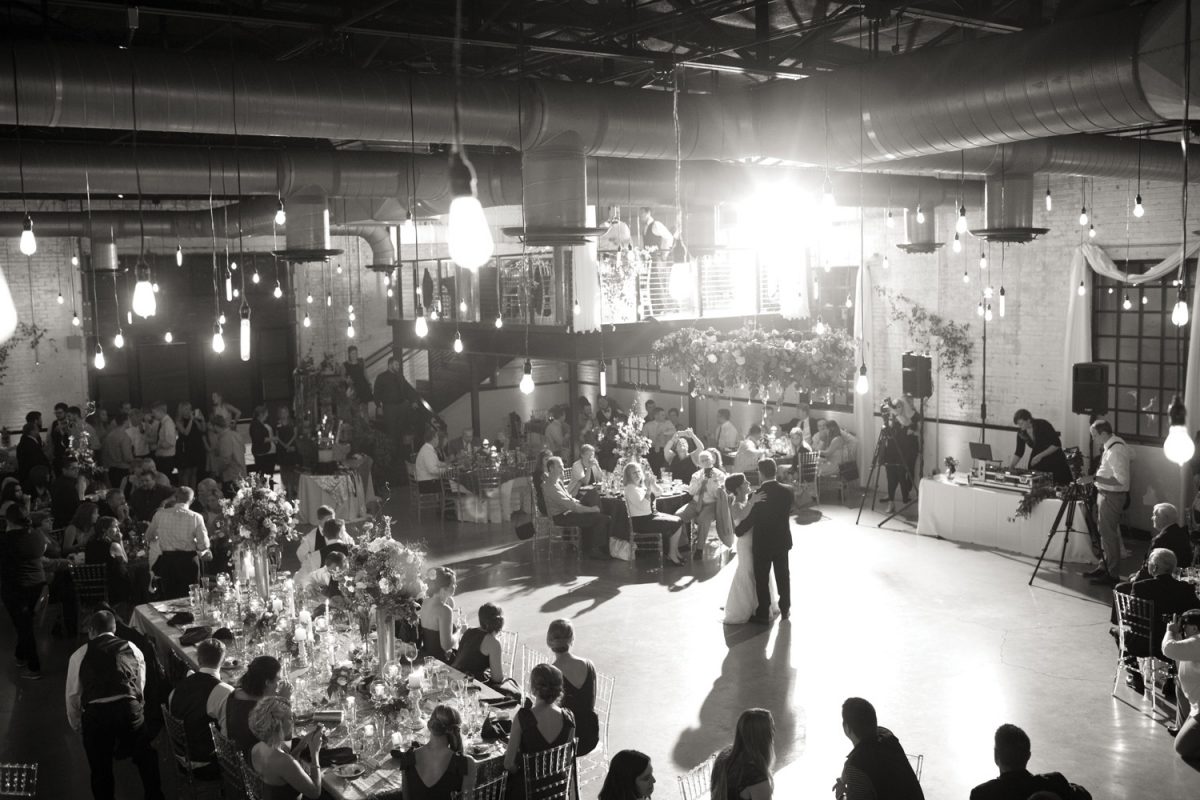 Your Advice to Engaged Couples
Hire a wedding planner! He or she will be your saving grace! (We highly recommend Angie Anderson…She's amazing!). Also, do not let the stress of the "what ifs" become your biggest focus; it can take away your attention from the most important part of the day, marrying your best friend! Throughout our year engagement, we kept this motto in mind: "Despite what happens, we will be married by the end of the day and that's all that matters!" Having a flexible attitude helps you enjoy your big day so much more! Just have FUN!