What does your fairy-tale look like? What colors can you see? How many friends do you want to share the most personal day of your life with? Is the scenery just as beautiful as you had always imagined it would be? Take a moment and close your eyes. Think about you and the love of your life, having committed yourselves to each other, sipping champagne among the lush trees, as their leaves sway gently in the breeze, with lights being strung from one to another, and the sound of water fountains dancing behind the laughter of your friends and family. Imagine trays of mouth watering delicacies, from lump crab cakes to beef tenderloin bites, being passed through the crowd, tantalizing your senses and satisfying the most sophisticated palates. This dream of a "Wedding Wonderland", isn't as far as you may think. It is your own back yard. And you may not have even known it until now. Dreams CAN come true as long as you can do just that…. DREAM!!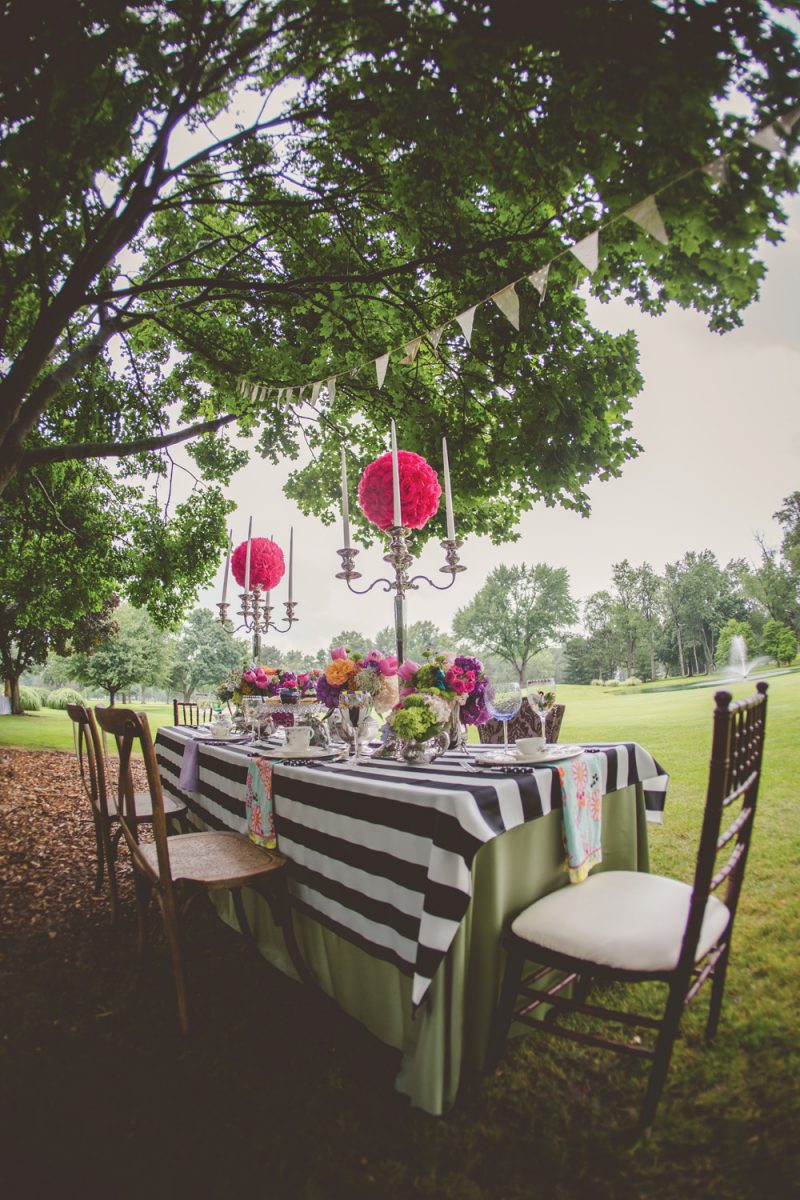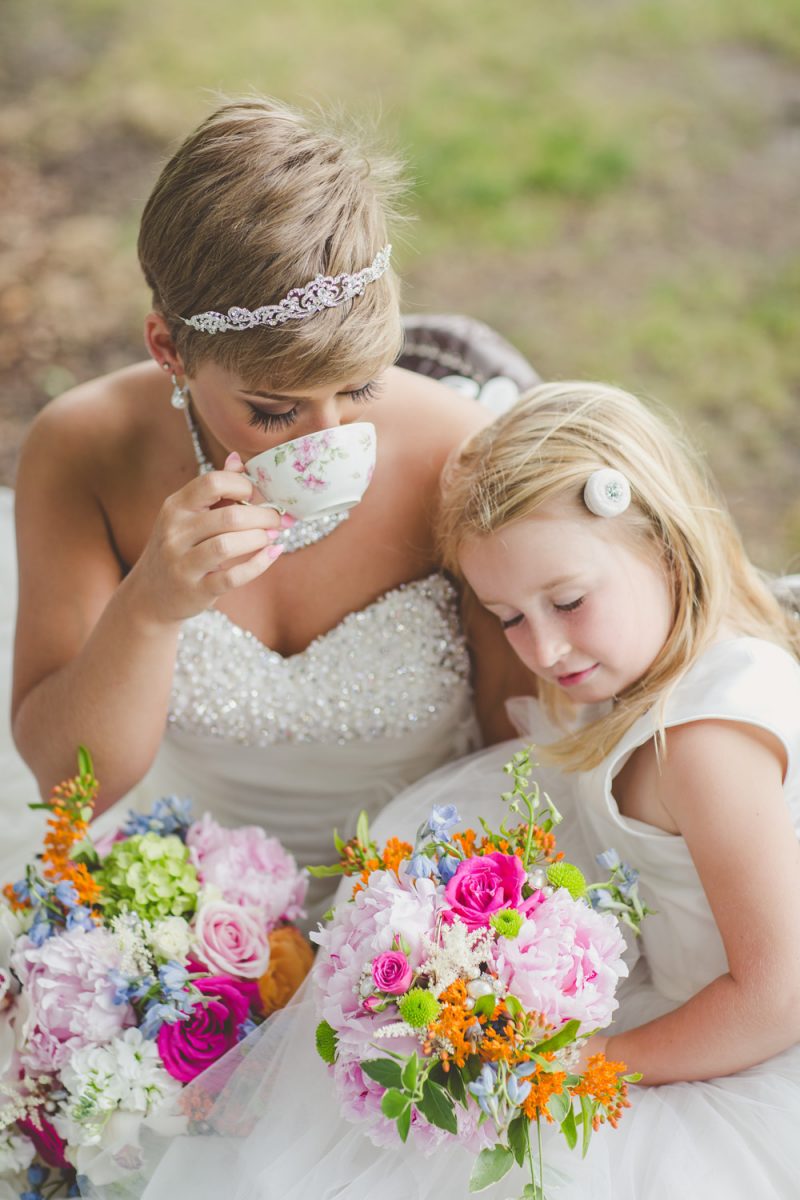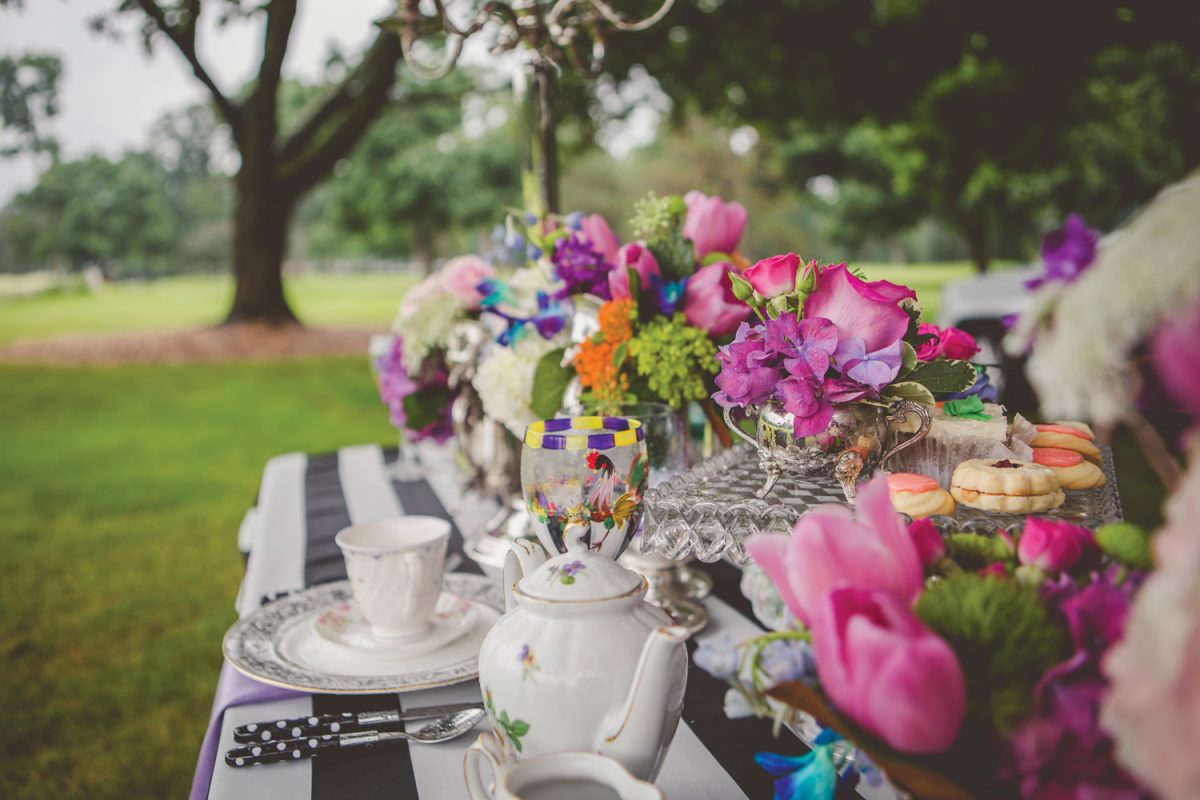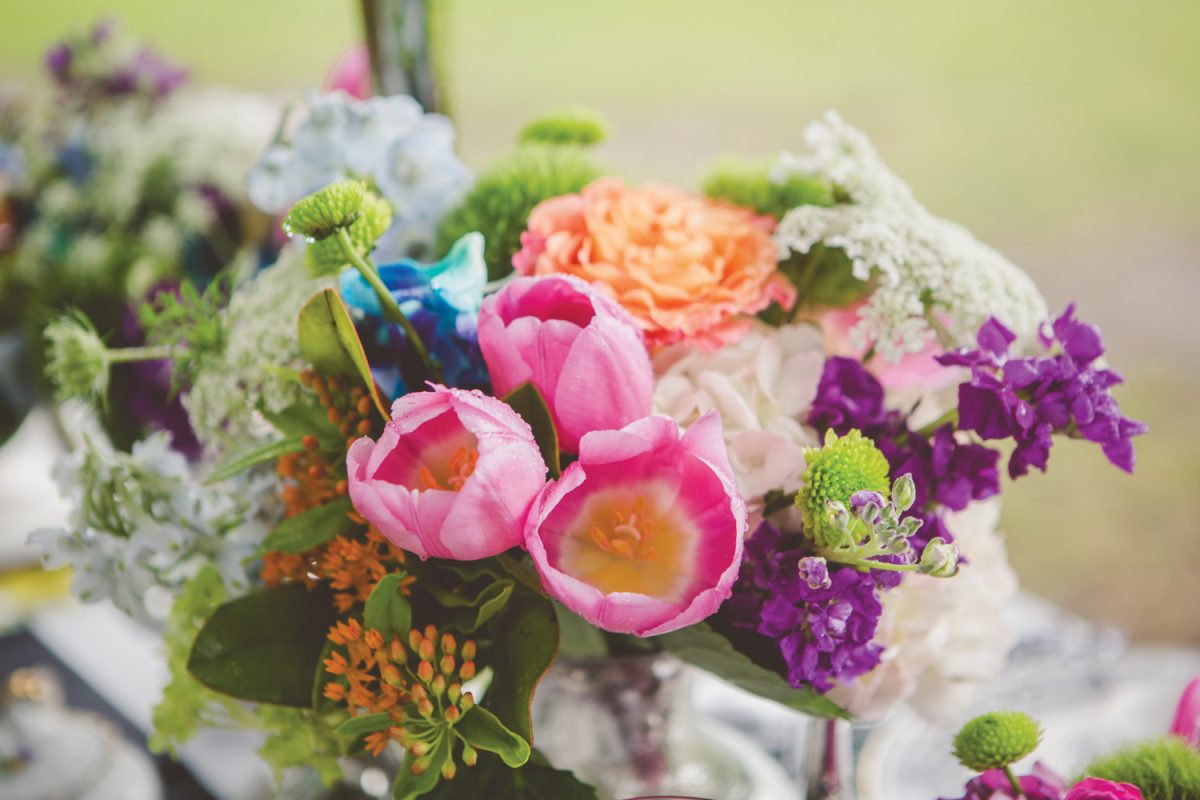 Wedding Ceremonies and Receptions styles have changed and grown with each passing day. But after becoming a new addition to the Morris Park family and studying the grounds, I realized there is so much more to our venue than just a clubhouse with gorgeous linens and flowers. More than beautiful floor to ceiling windows to look out of over the golf course. More than exceptional food from our Executive Chef and superior service from our wait staff. There is an entire golf course overflowing with beautiful landscaping and trees and waterfalls and fountains, where your guests can mingle and share in the festivities of the day.Where the Bride and Groom can turn to one another and be completely satisfied with their decision to book their wedding with Morris Park.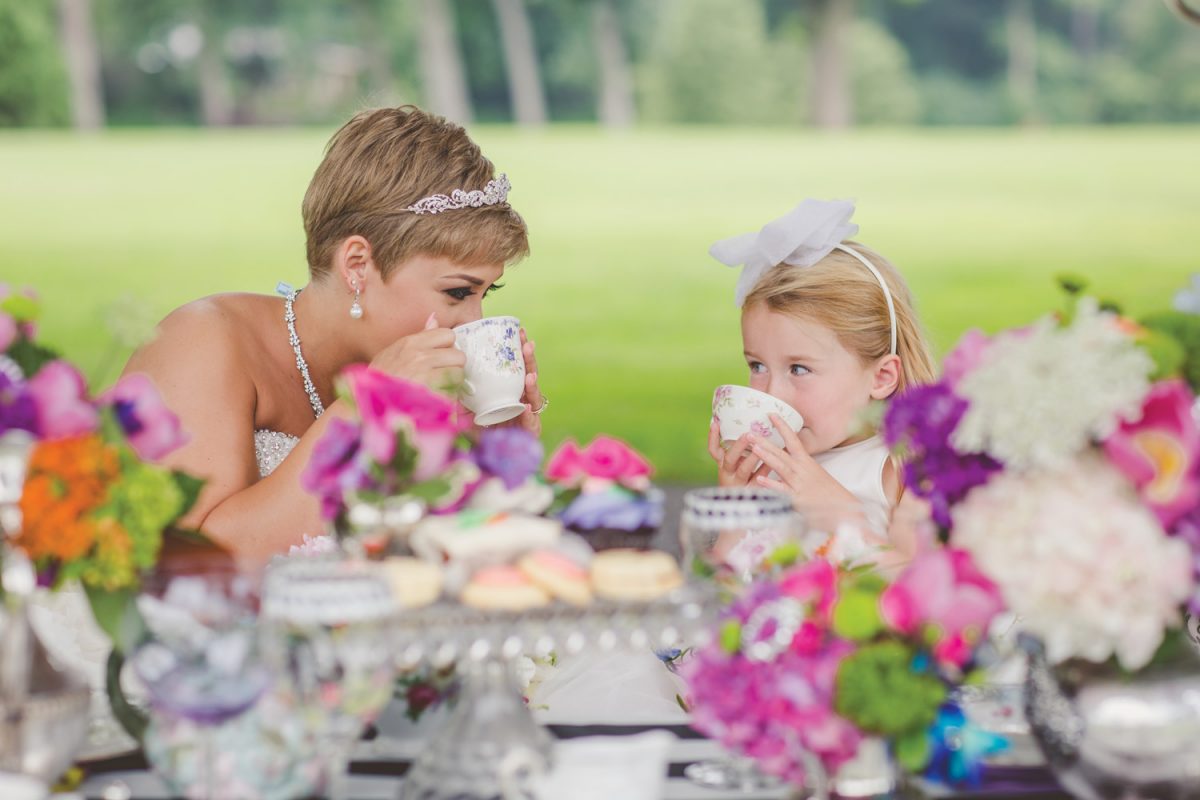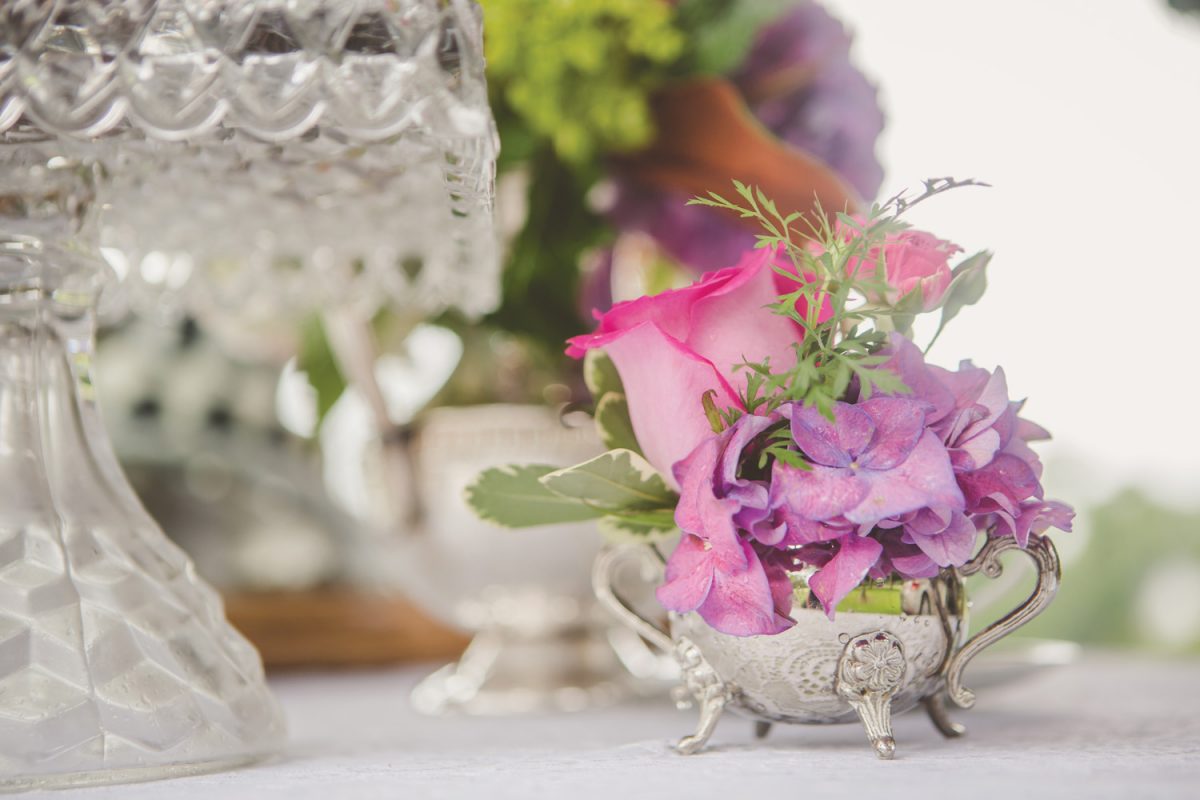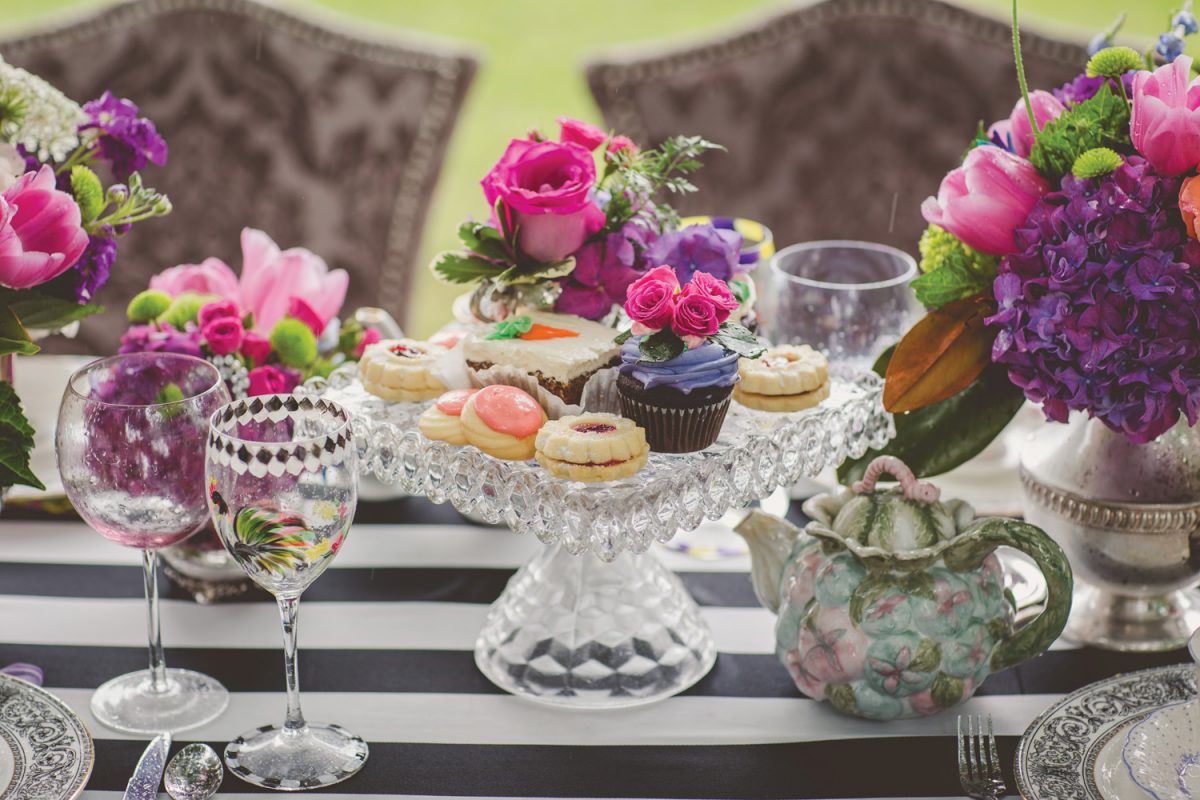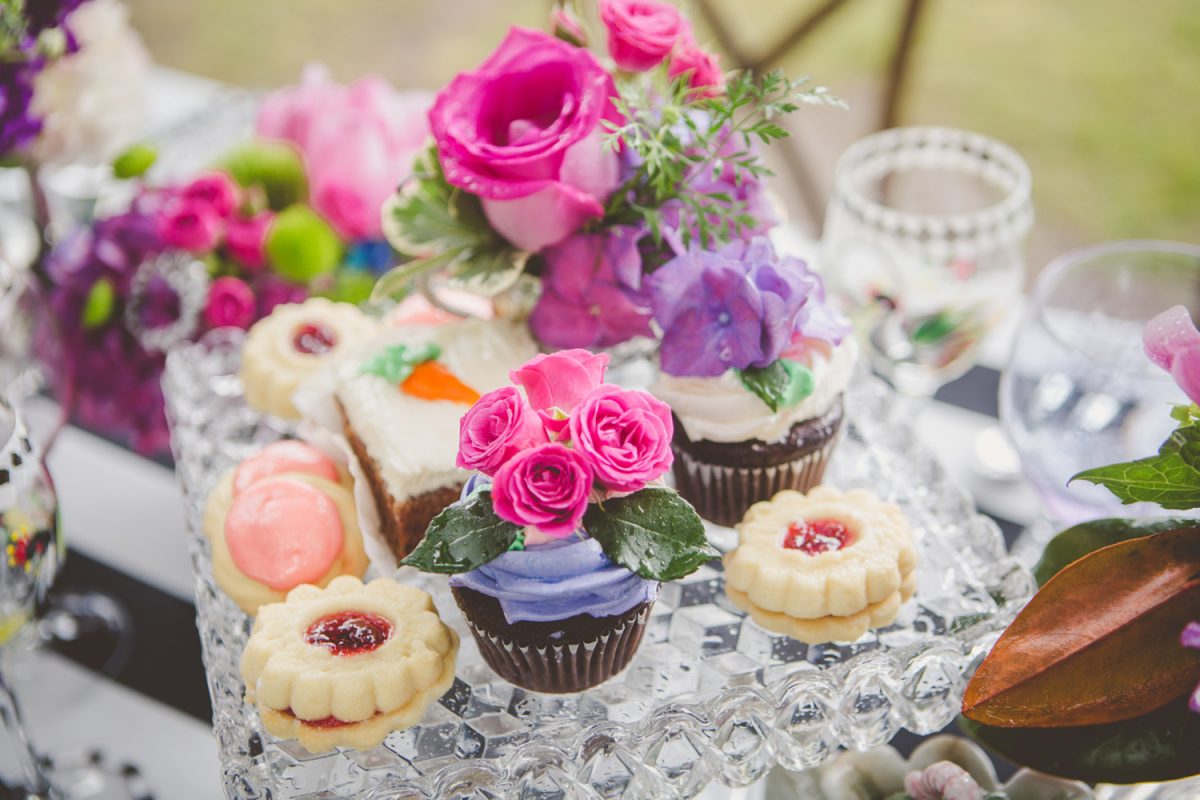 Having approached my friend and colleague, Polly McCarthy for Poppies, my idea of showcasing our grounds and her beautiful idea of a bright, vibrant color palate and the whimsical theme of a Mad Hater Tea Party, was nothing short of brilliant. Her creative eye and sense of color, helped to lay out a table-scape of the non-traditional theme and offer a "Wonderland" idea outside the box. She is incredibly talented in her vision and between her and myself, we created something from a fairy-tale. So dare to dream if you will and visit Morris Park Country Club today!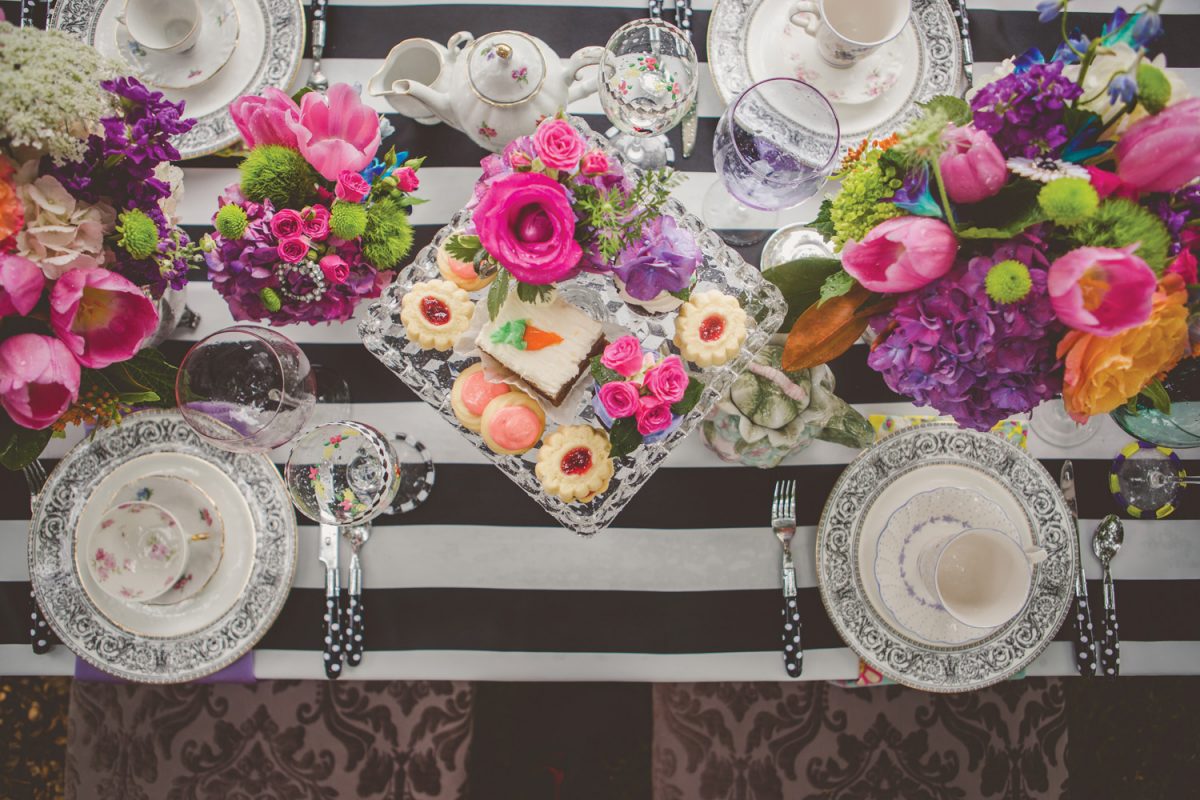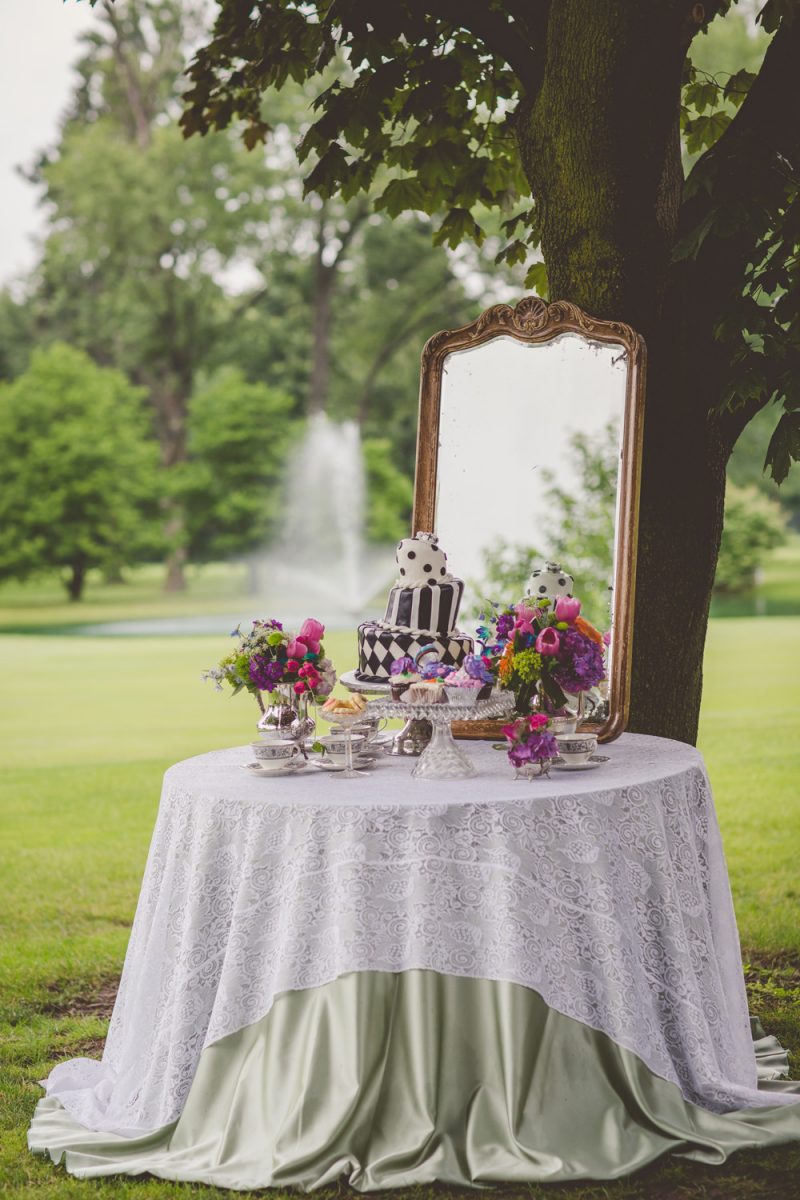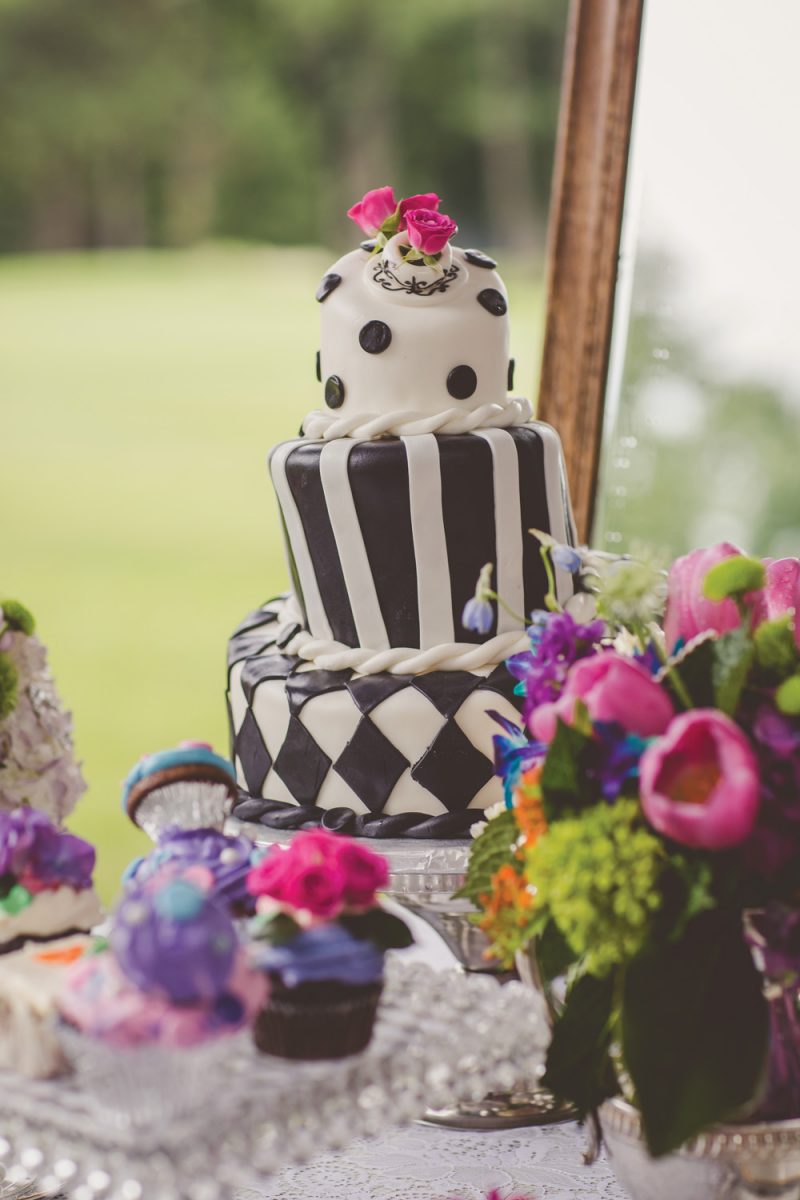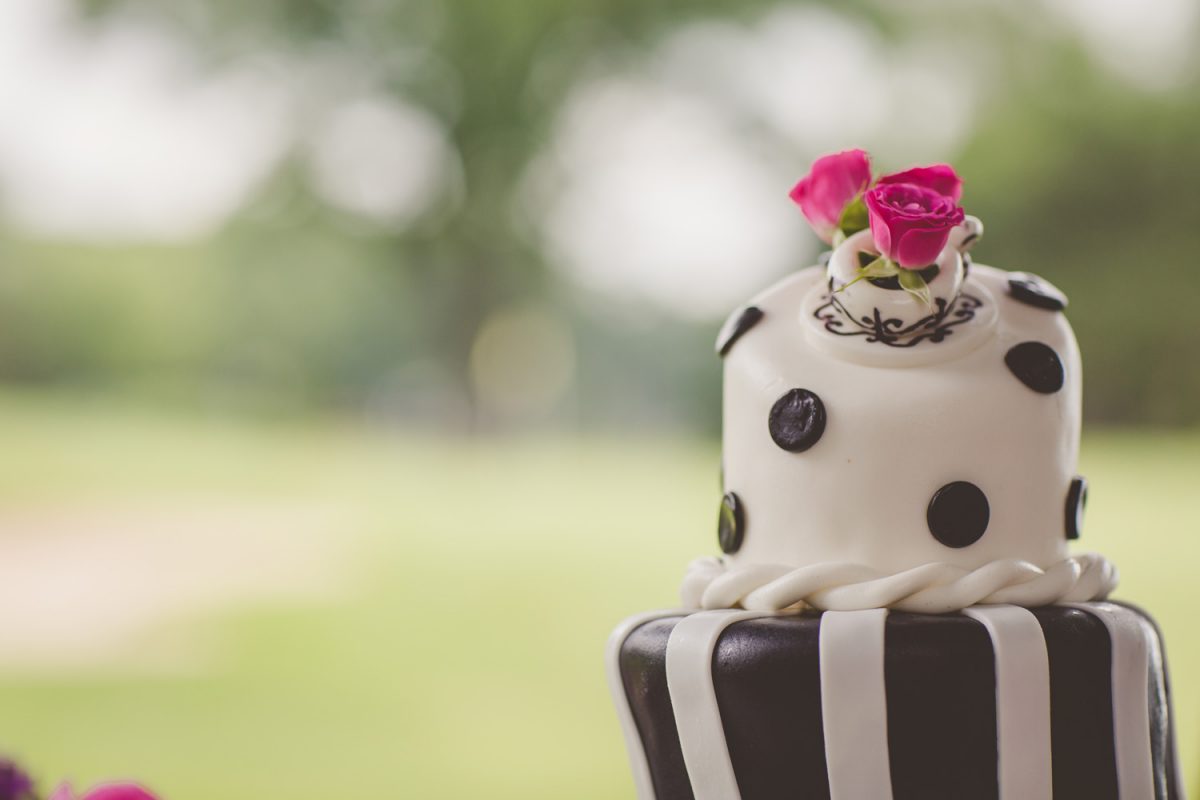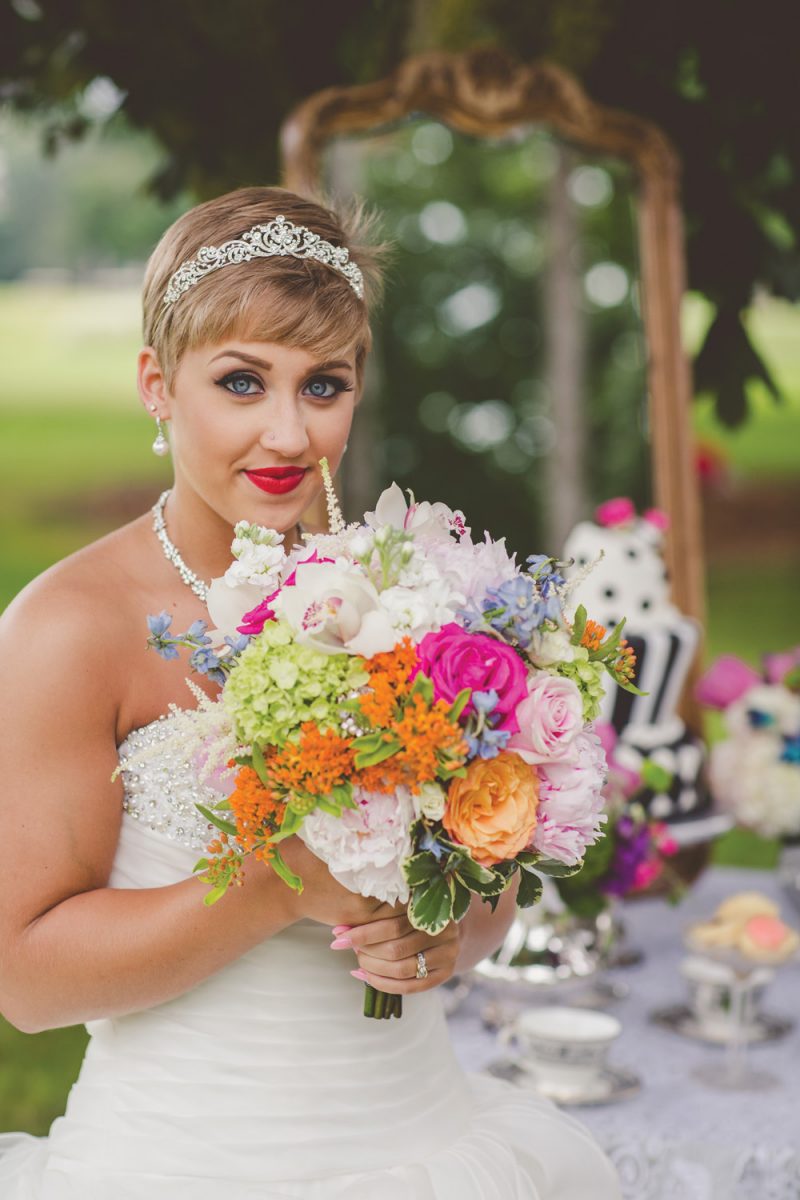 Where you can say "I DO" to the best part of your life.