From the bride & groom's perspective: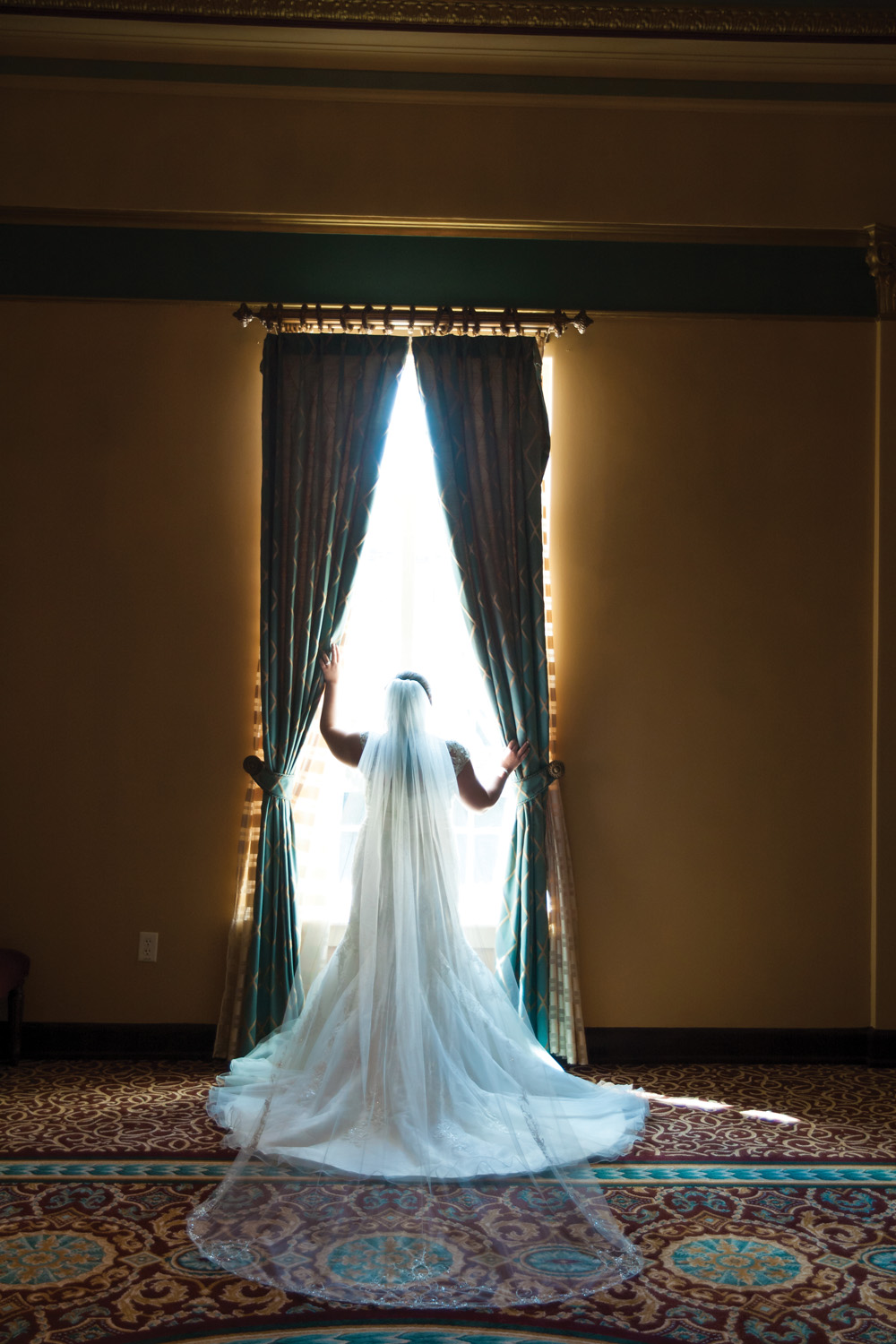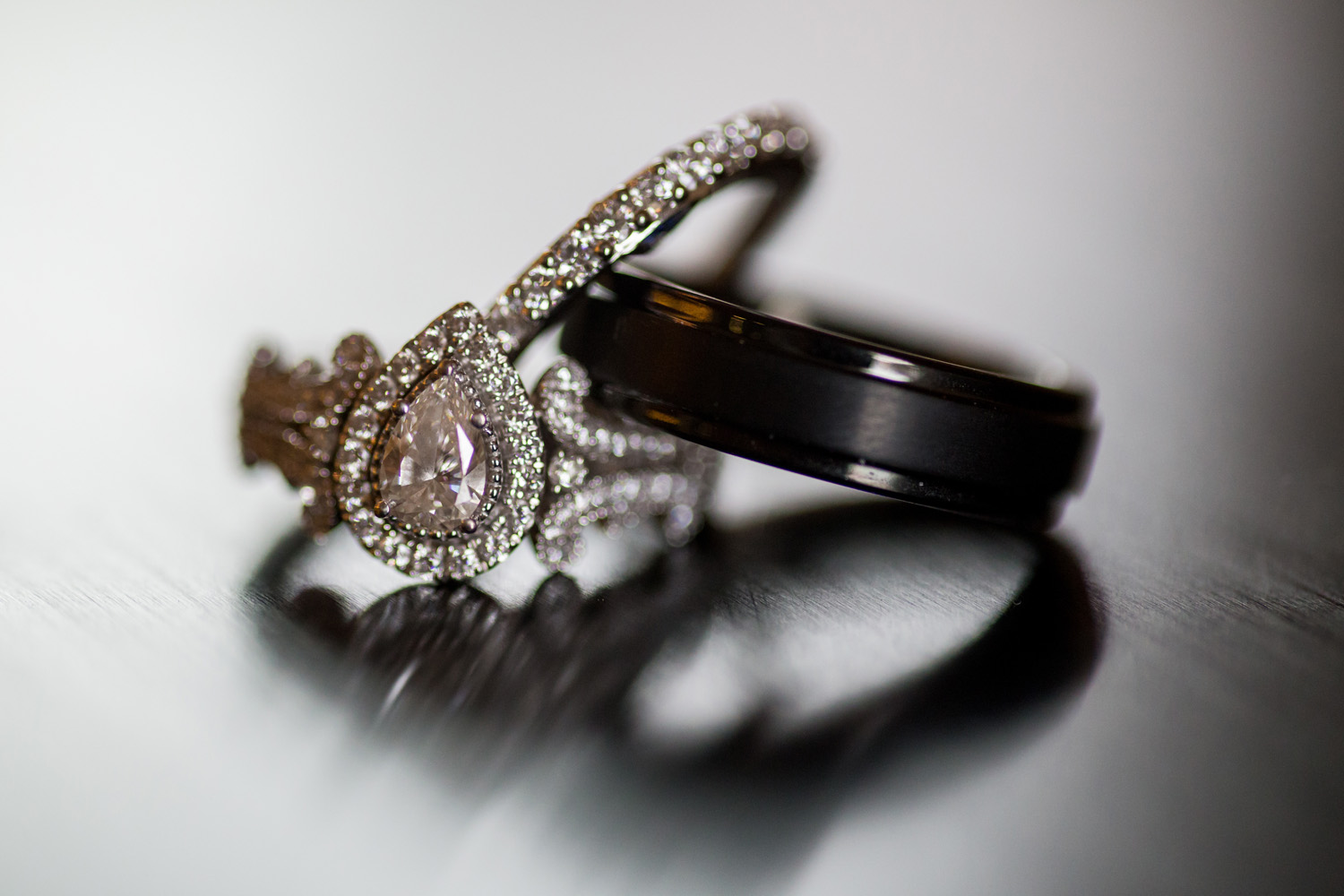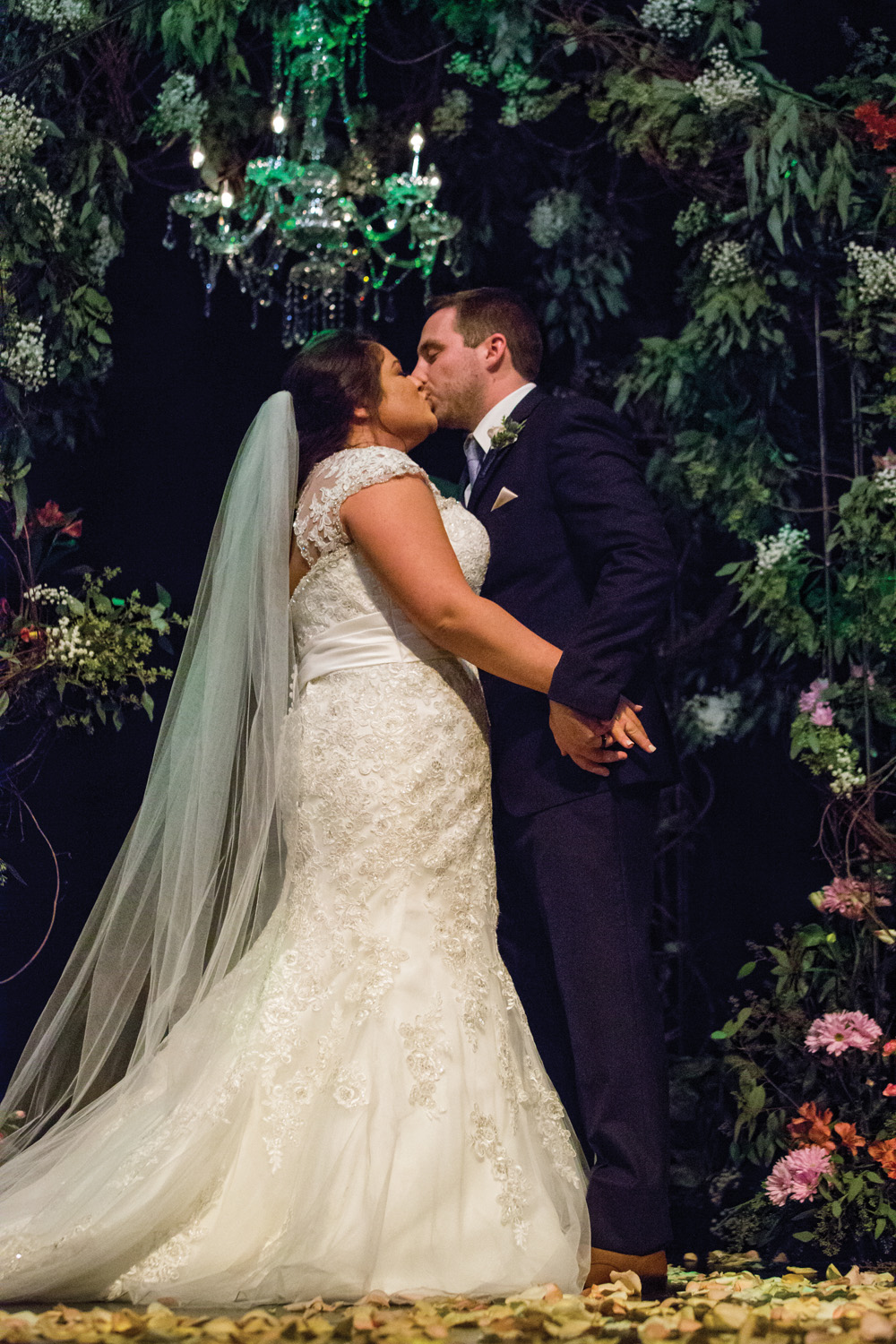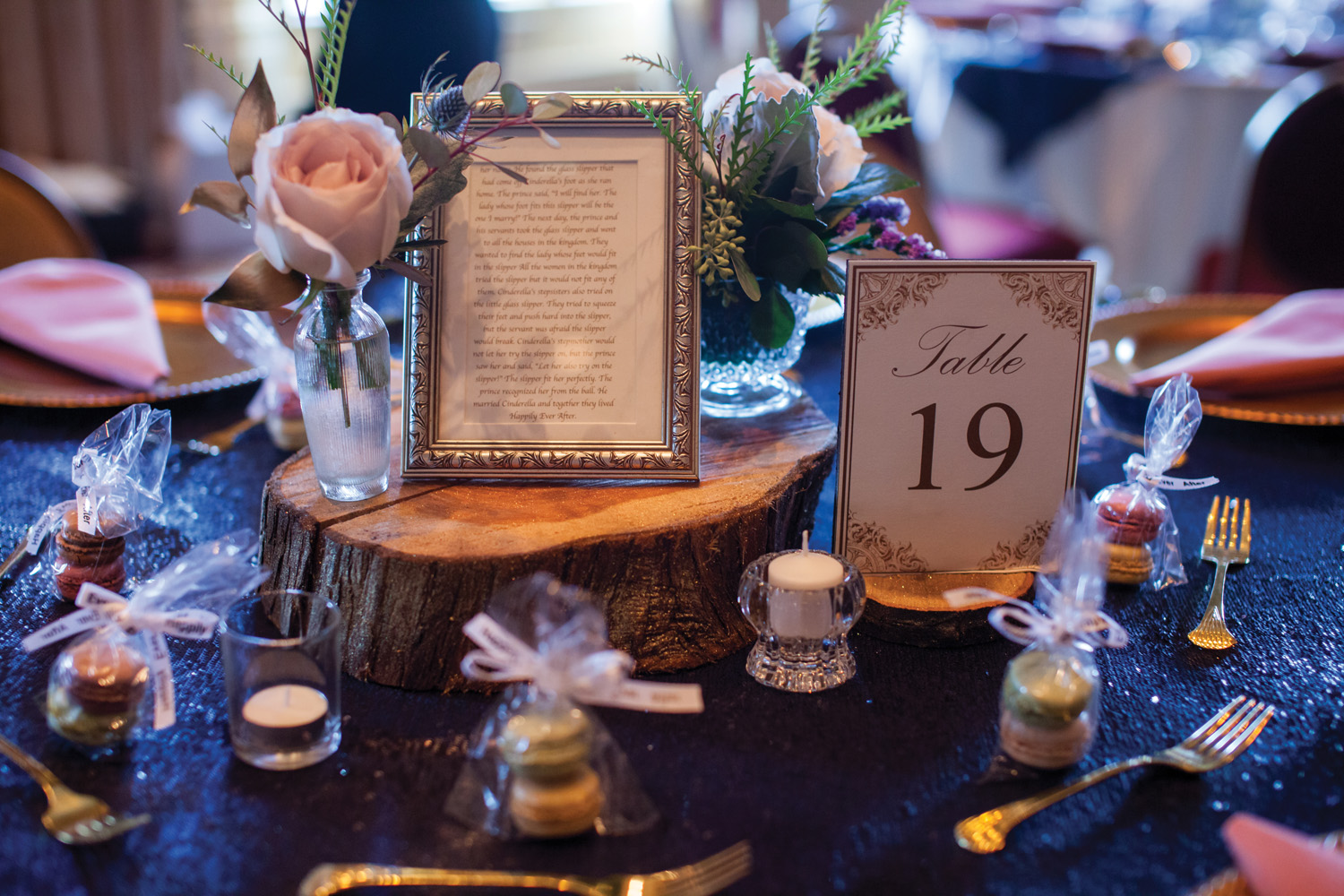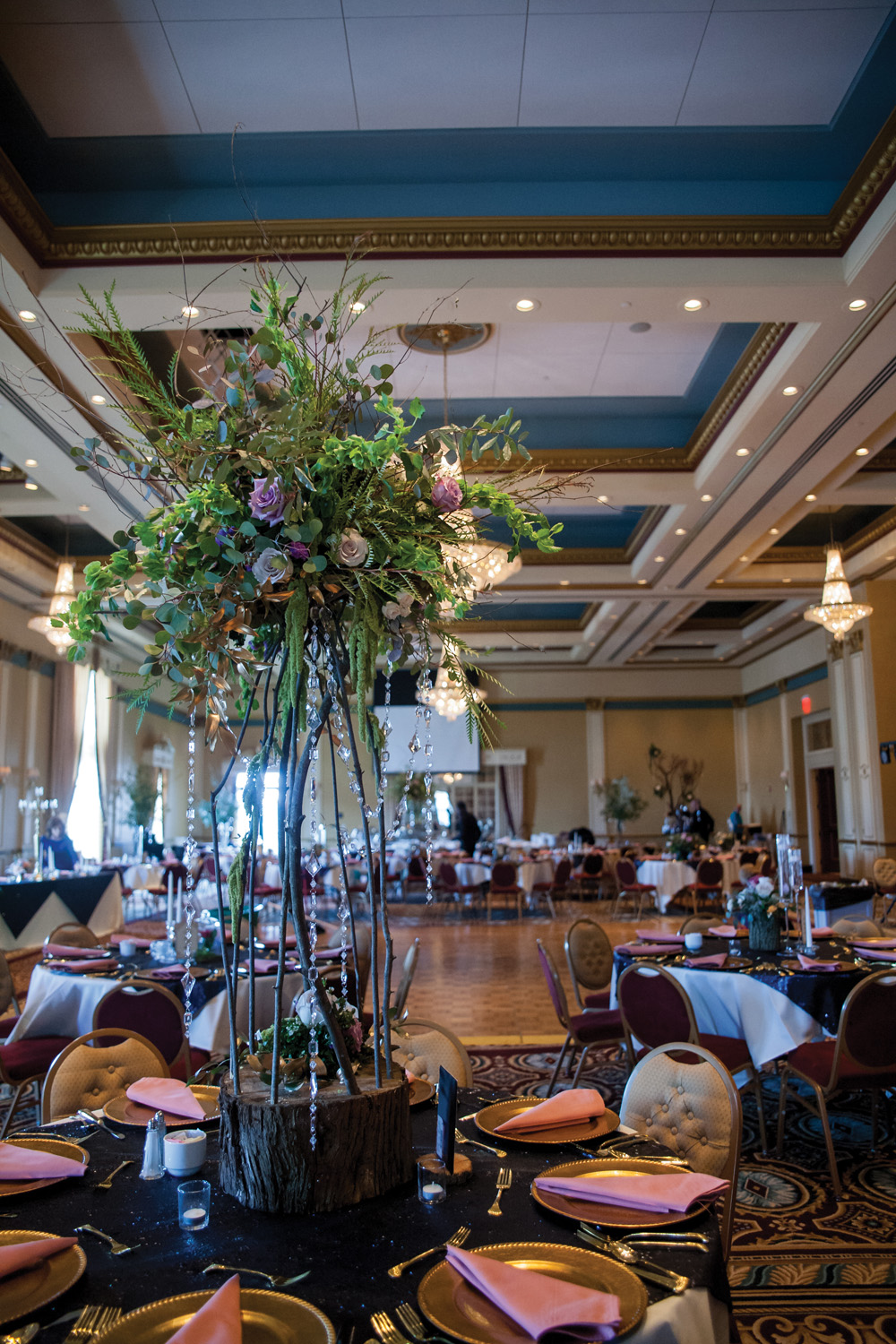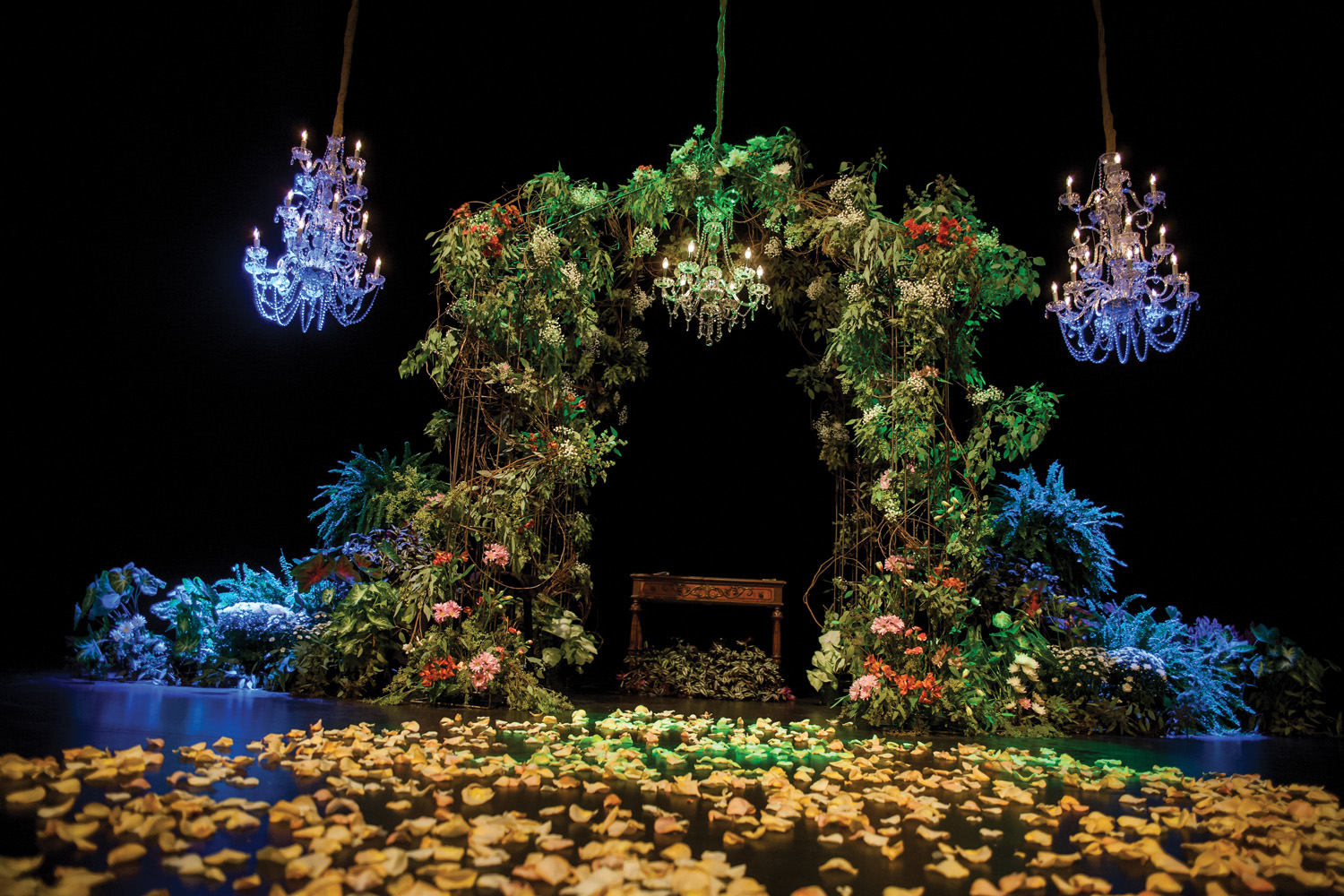 Describe Your Wedding Vision:
We envisioned a one-of-a-kind storybook wedding, with unique and personal touches to truly showcase our story as a couple – beginning with the location. The entire day was spent at the place where we first met, where Zak proposed, and where we spend a majority of our time now. We work for the theatre company that resides at the Lerner, so the stage is our home. What better place to celebrate the start of our lives together than where it all began. The day opened with an "Enchanted Forest" ceremony and followed with a "Happily Ever After" reception. Warm variations of blush and neutrals, for the girl's side, next to crisp navy and dusty blues, for the boy's side, intertwined with gold and woodland accents (and touches of Disney magic) to produce our dream. We wanted our guests to feel comfortable and welcomed into our very own fairy tale.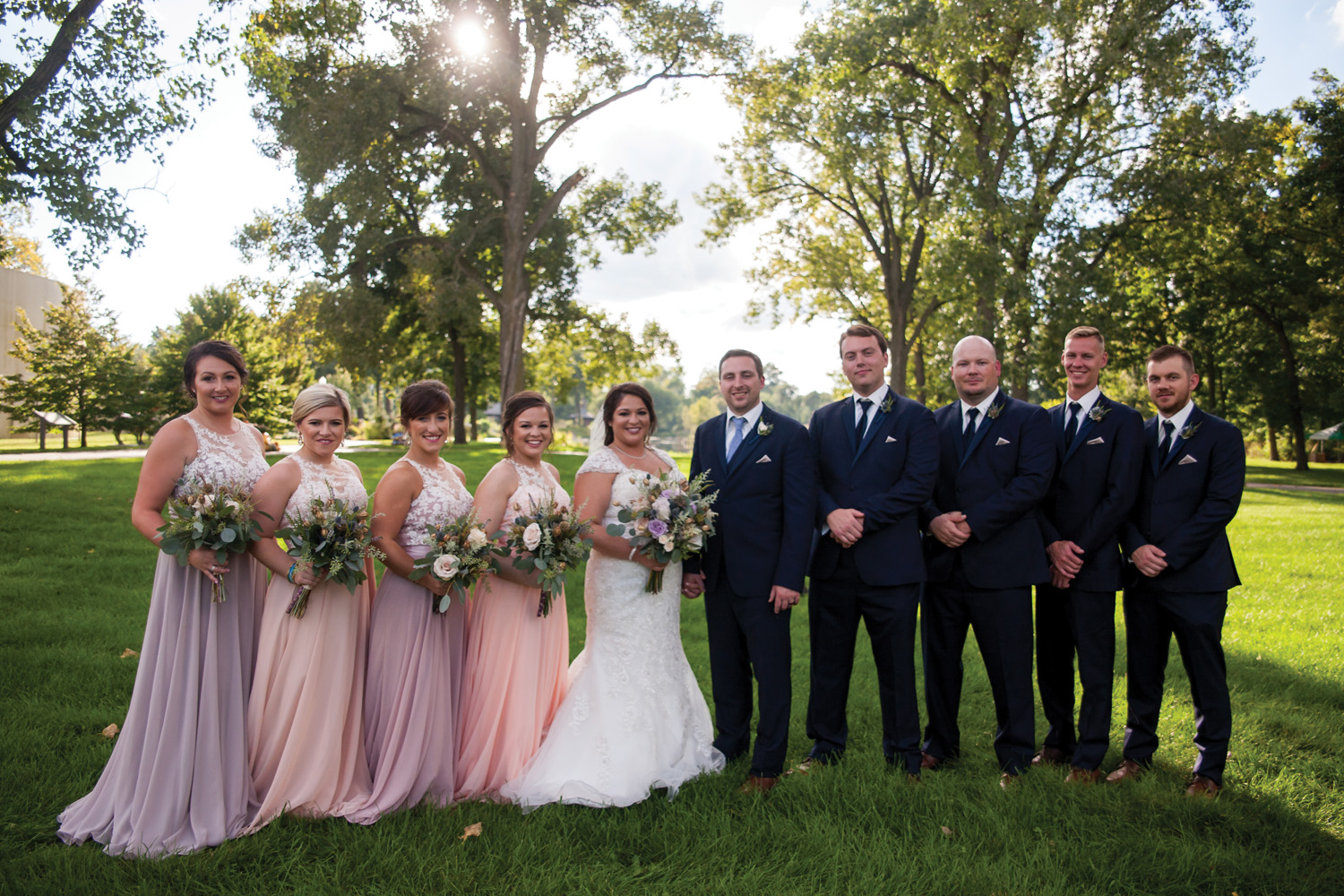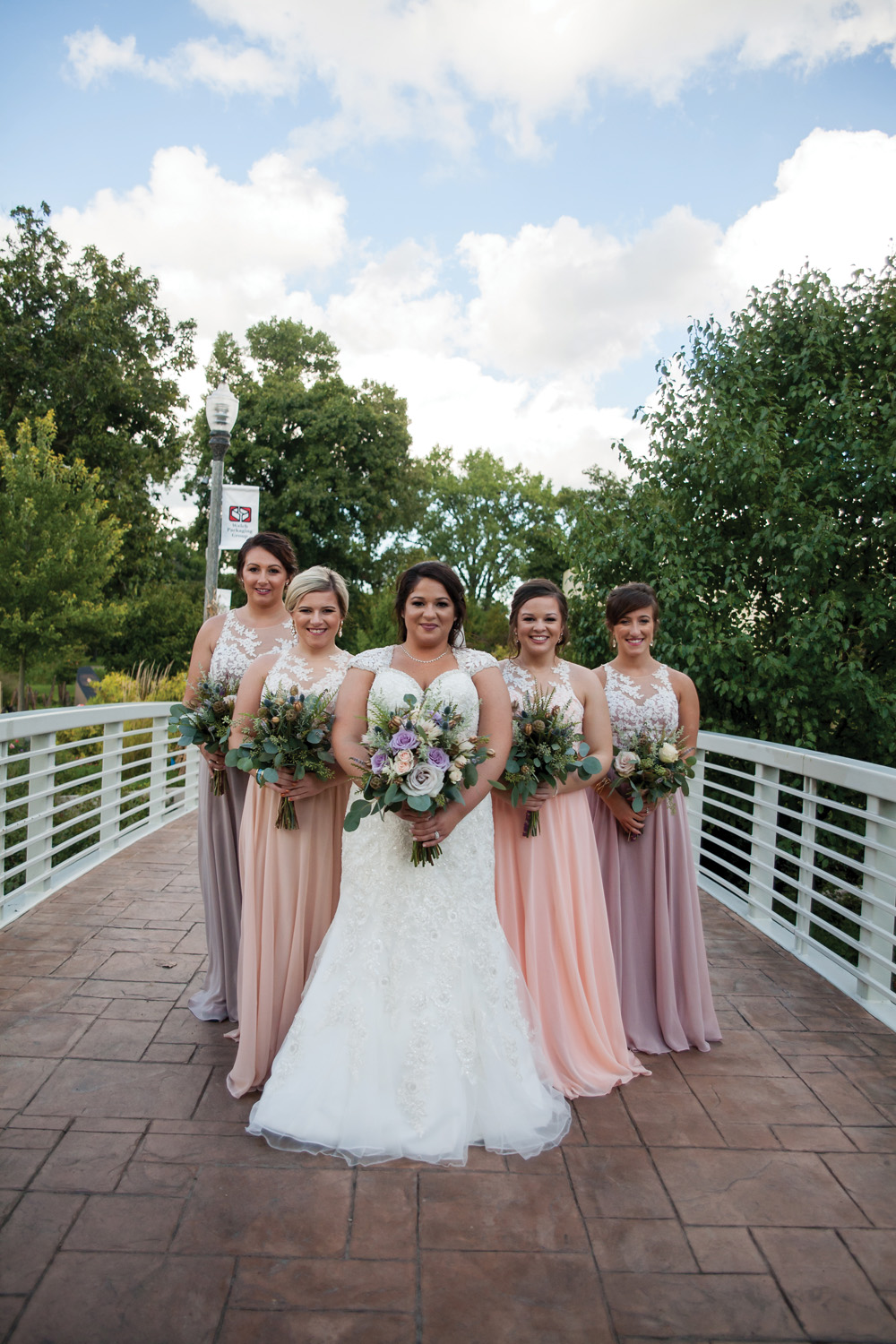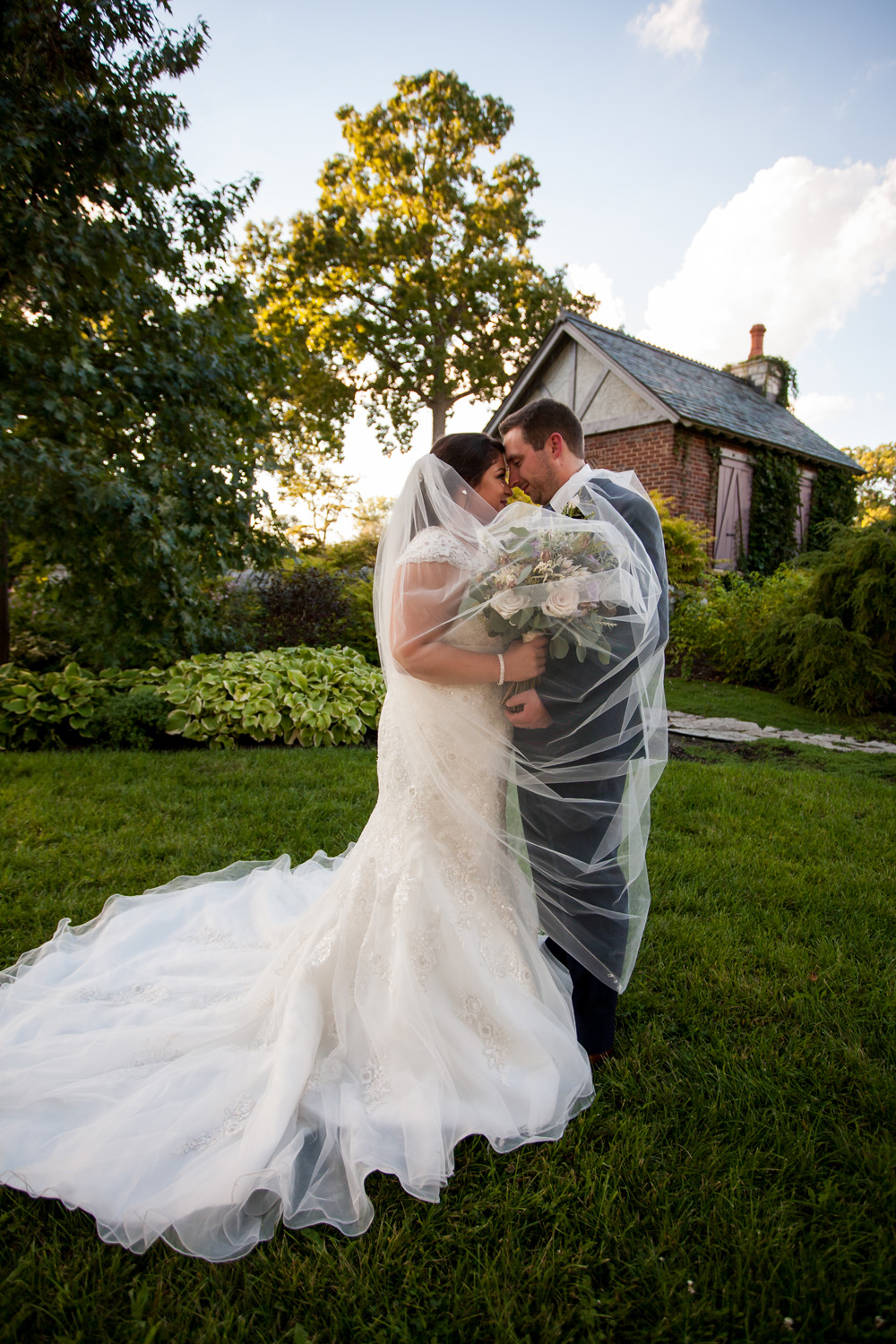 Describe Your Wedding Day:
From start to finish the day was perfect for us, and more than we could've ever imagined! So many special people worked behind the scenes that morning to make our vision a reality, and we feel so very blessed. A cannon of gold confetti that shot over our heads, as we sealed our vows with a kiss, set the tone for a reception that was filled with dancing and celebrating all night. We successfully surprised our guests by singing a duet as we entered our reception, and our favor of choice was macaroons. An espresso bar, featuring our own signature drink creations, kept our guests energized and on the dance floor! Being able to create special memories with the people we are lucky enough to call friends and family means more to us than we can ever express. We are so grateful to have such amazing love and support, and we will treasure the memories made that day forever.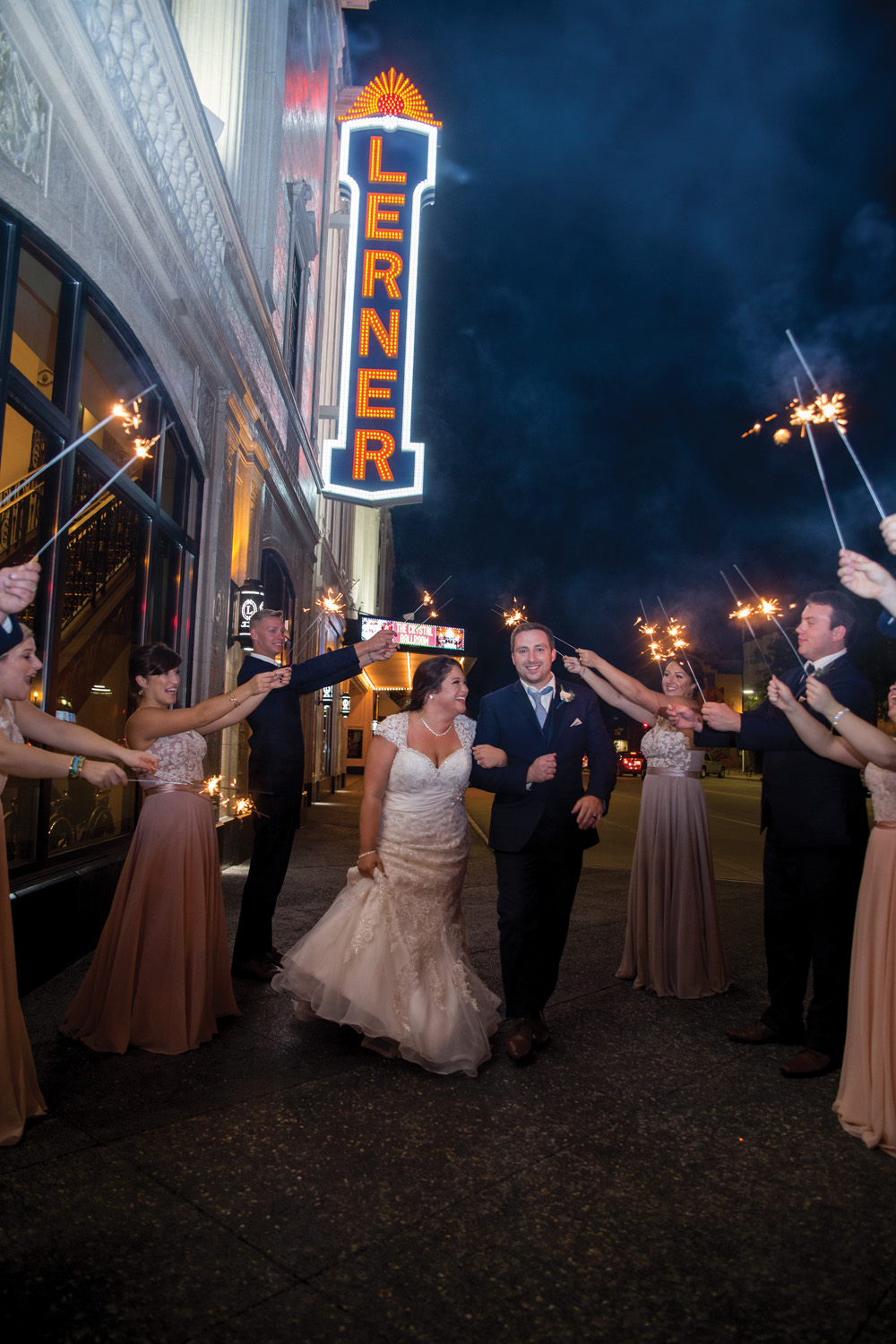 Your Advice To Engaged Couples:
Savor every moment and enjoy the journey. Remember that each passing day is one day closer to your forever. Keep your hearts and your minds centered on the true meaning behind the special day that you are planning…spending the rest of your lives together. Take time to sneak a few minutes away during your reception. Stand back and soak it all in – just the two of you. Truly, the best advice that was given to me was that inevitably one thing will "go wrong" on your wedding day; don't let it affect all of the special moments you will surely create! At the end of the day, your guests won't notice if a candle goes out or if your napkins are the wrong shade of cream. They will remember all of the love they felt and fun they had celebrating you two and the beginning of your lives together!