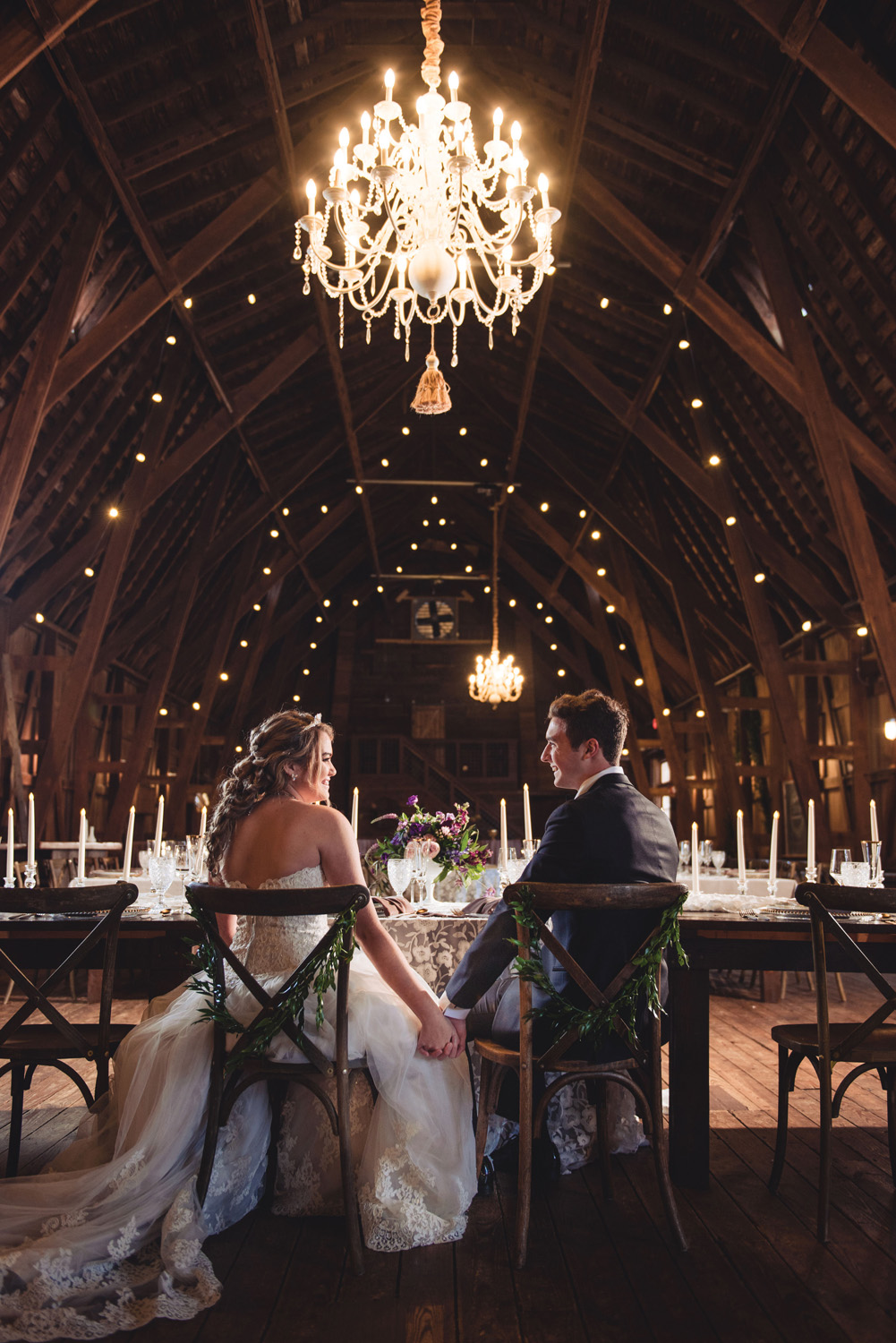 I am Ashley Sharpe, the designer at AAYS Event Rentals. Myself and the AAYS team had a blast coordinating a stylized photo shoot at St. Joe Farm to showcase the endless opportunities for your dream wedding or any event. We are so excited to announce we have partnered with our areas most sought out event barn at St. Joe Farm. The barn is an absolute dream venue no matter your wedding style. Rustic is the word that comes to mind when you hear farm, however when stepping into this captivating barn with sky high ceilings, bistro lighting, and not 1…not 2…but 3 chandeliers, you can clearly see how your wedding can turn into the most elegant event! The barn has a dreamy bridal suite and customized pieces right in the event barn, not to mention the other spaces offered when booking this venue for your special day.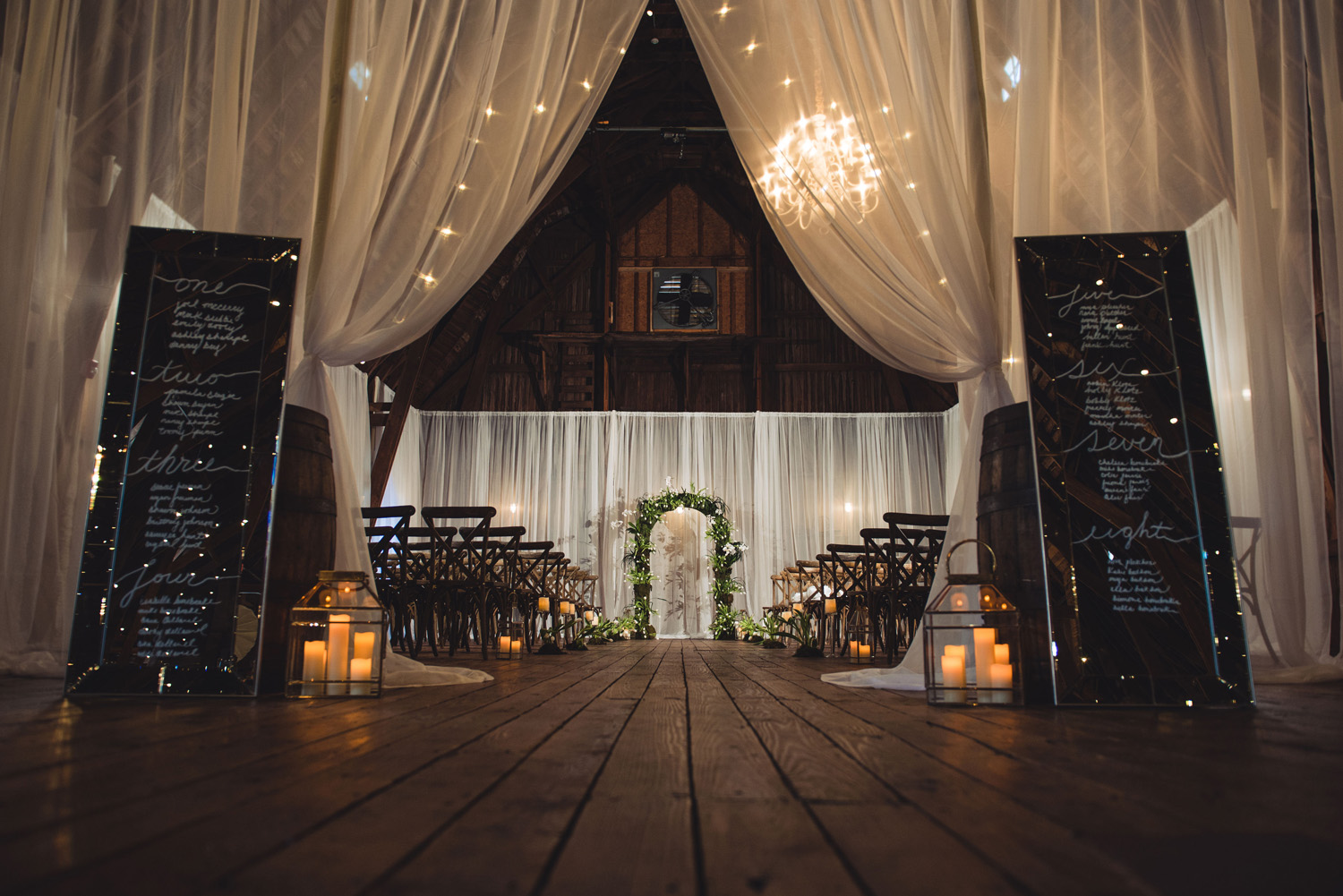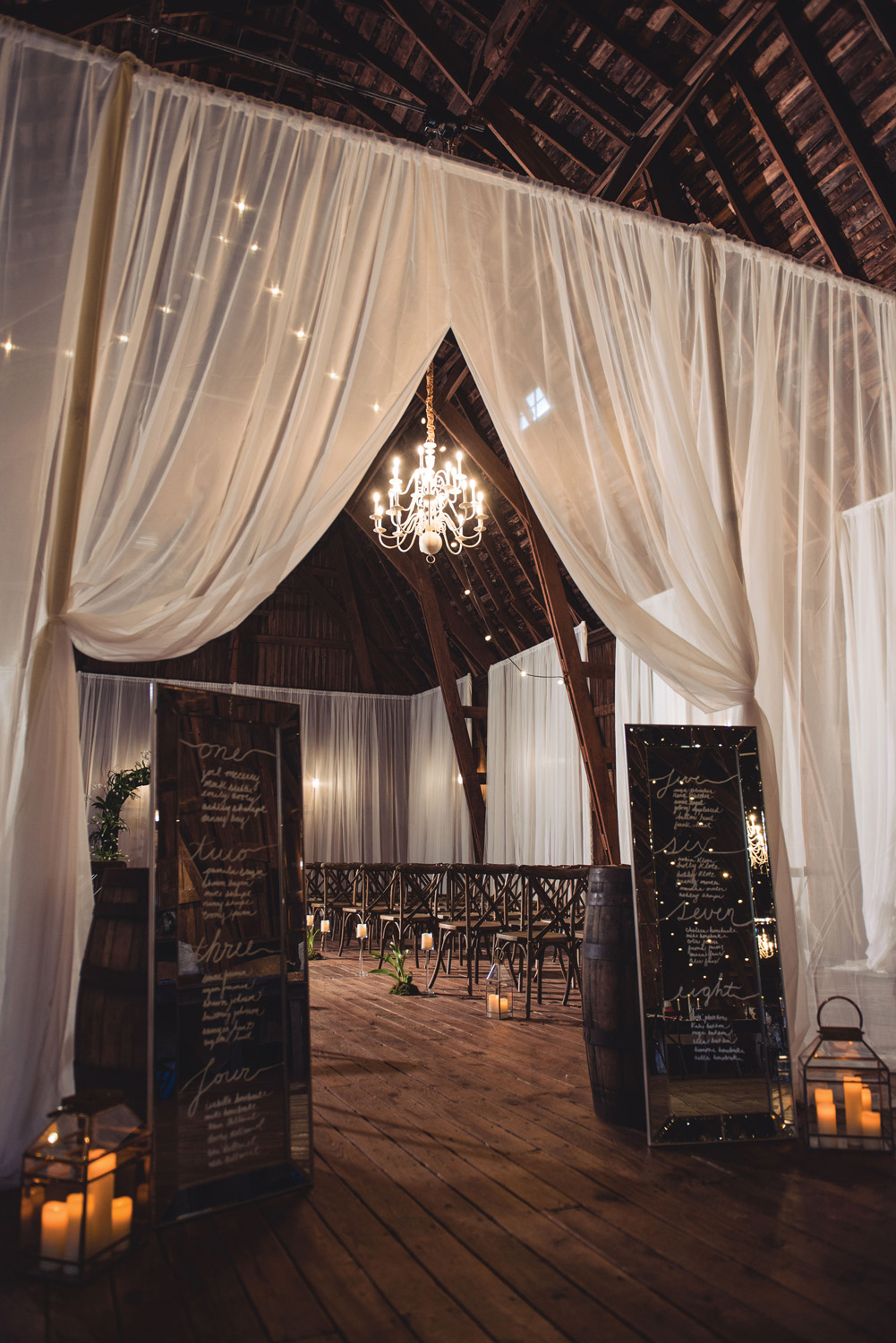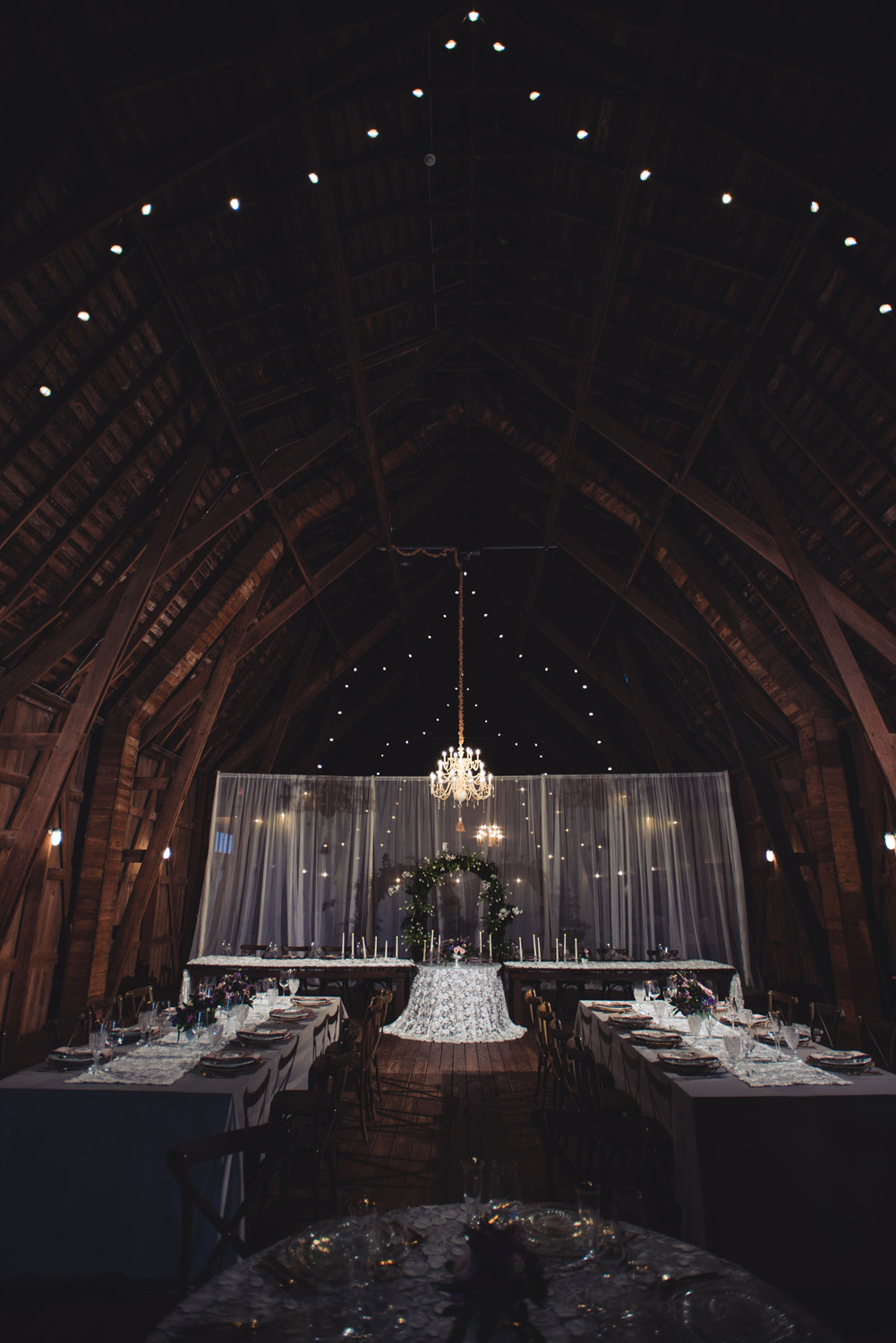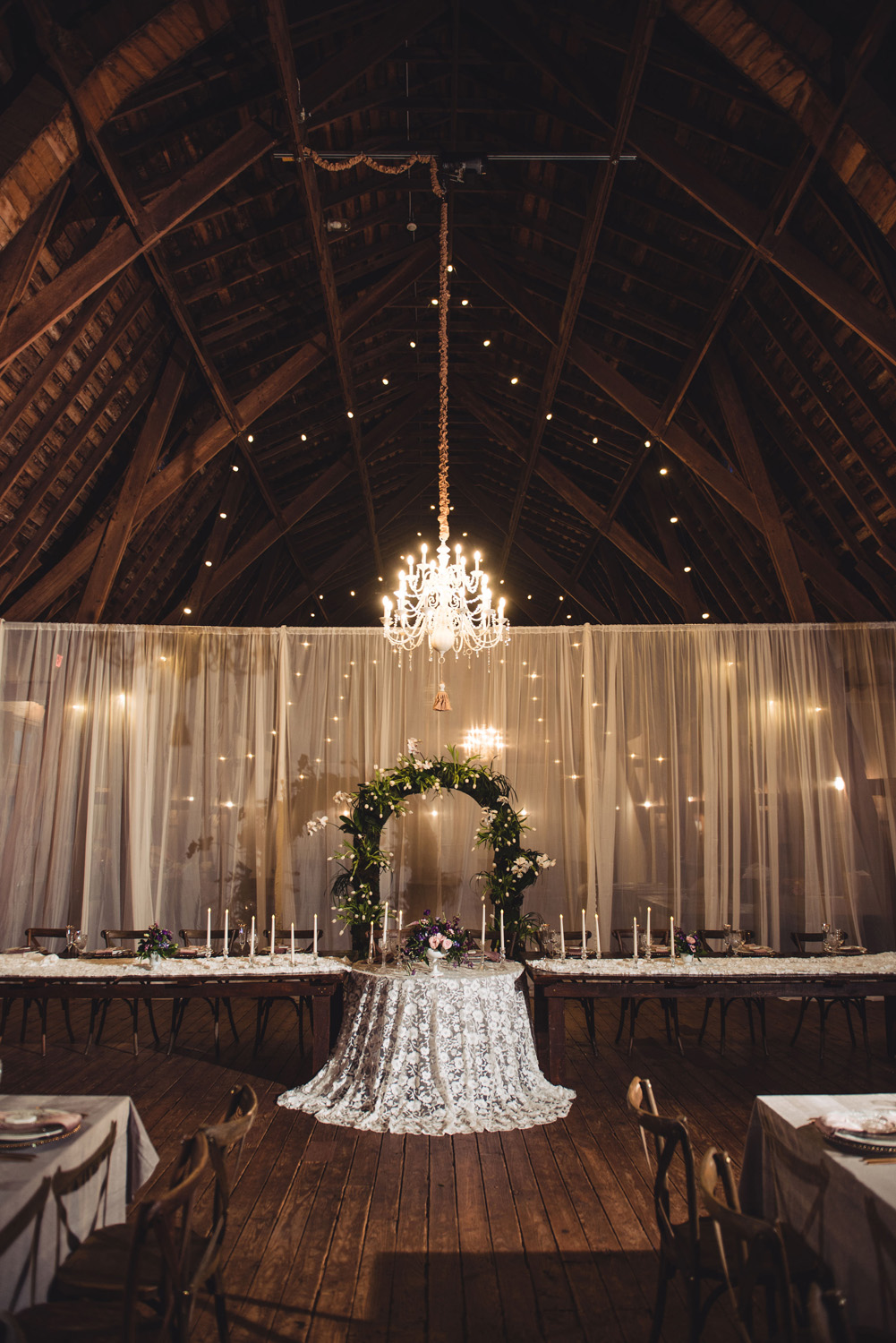 AAYS has a vast variety of essential rental items for your wedding such as linens, china and flatware. Using colors, textiles and layering is a great way to create an elegant look on your tables. Mixing rose quartz velvets and bright white lace on the dark wood grains of the handmade tables at the barn created a warm and romantic feel throughout. Mixing polished gold flatware and sparkling glassware adds the finishing touches. This stylized shoot shows how stunning using a sheer drape to define spaces within the main barn can look. The contrast of sheer fabric softens and designates a perfect floor plan.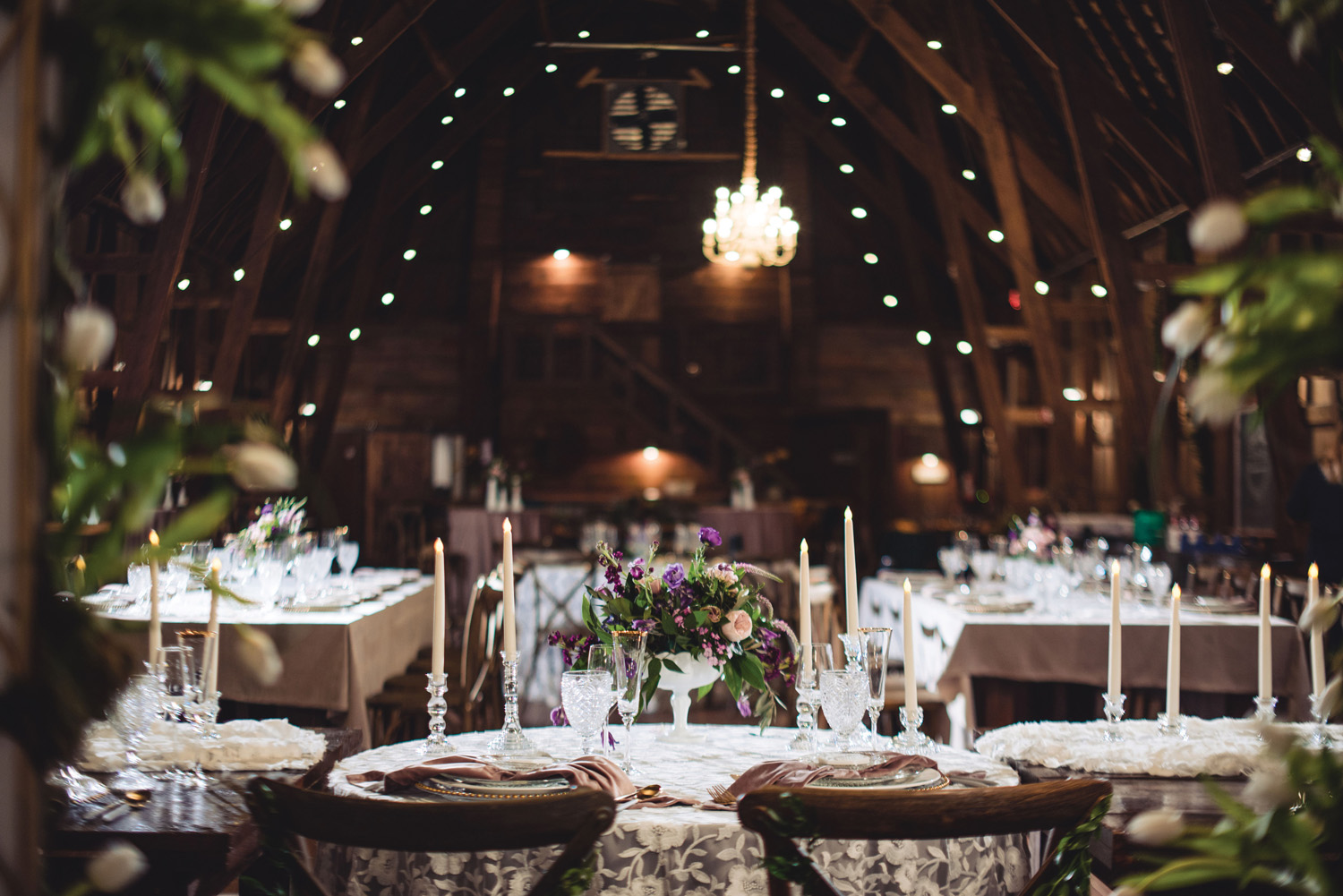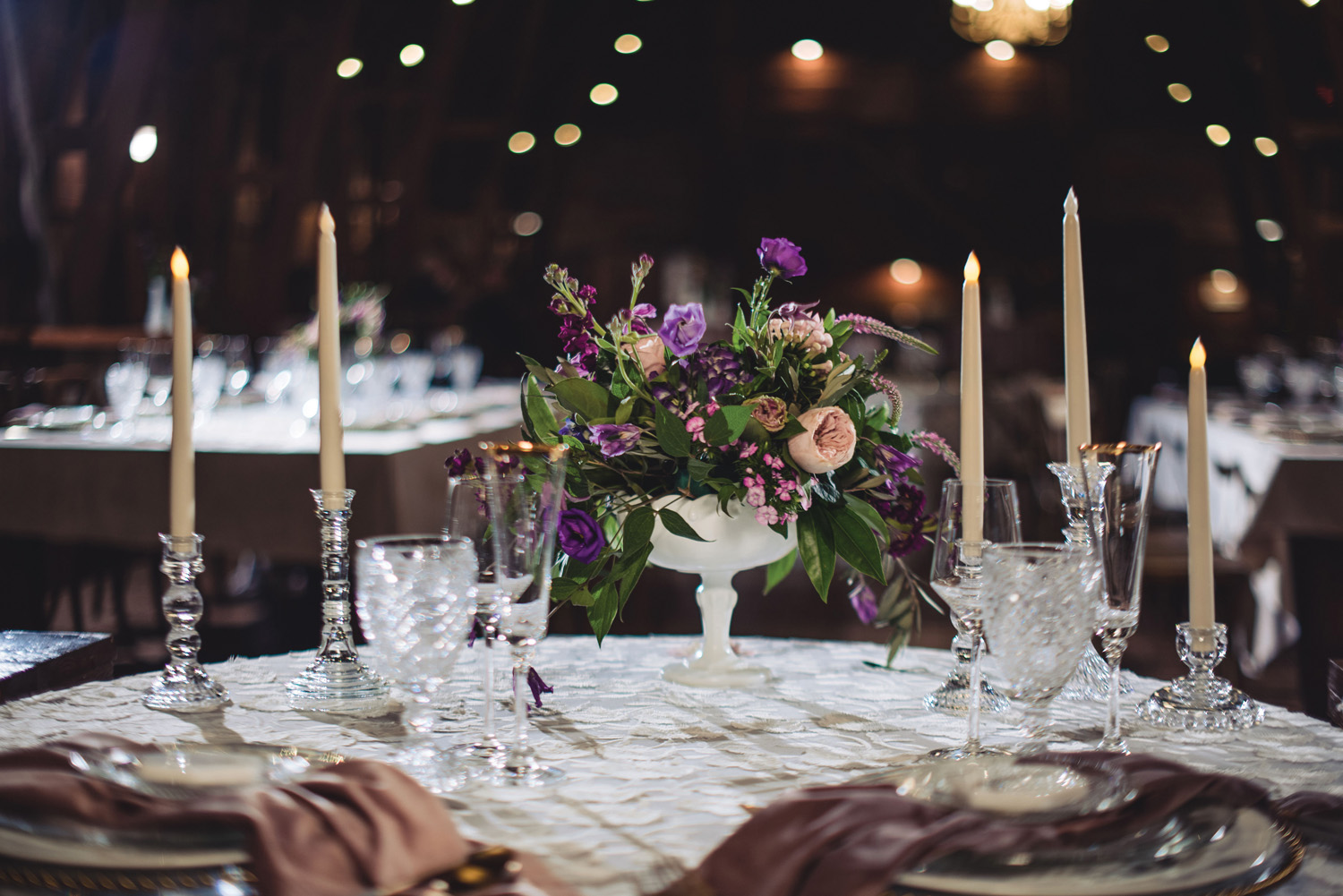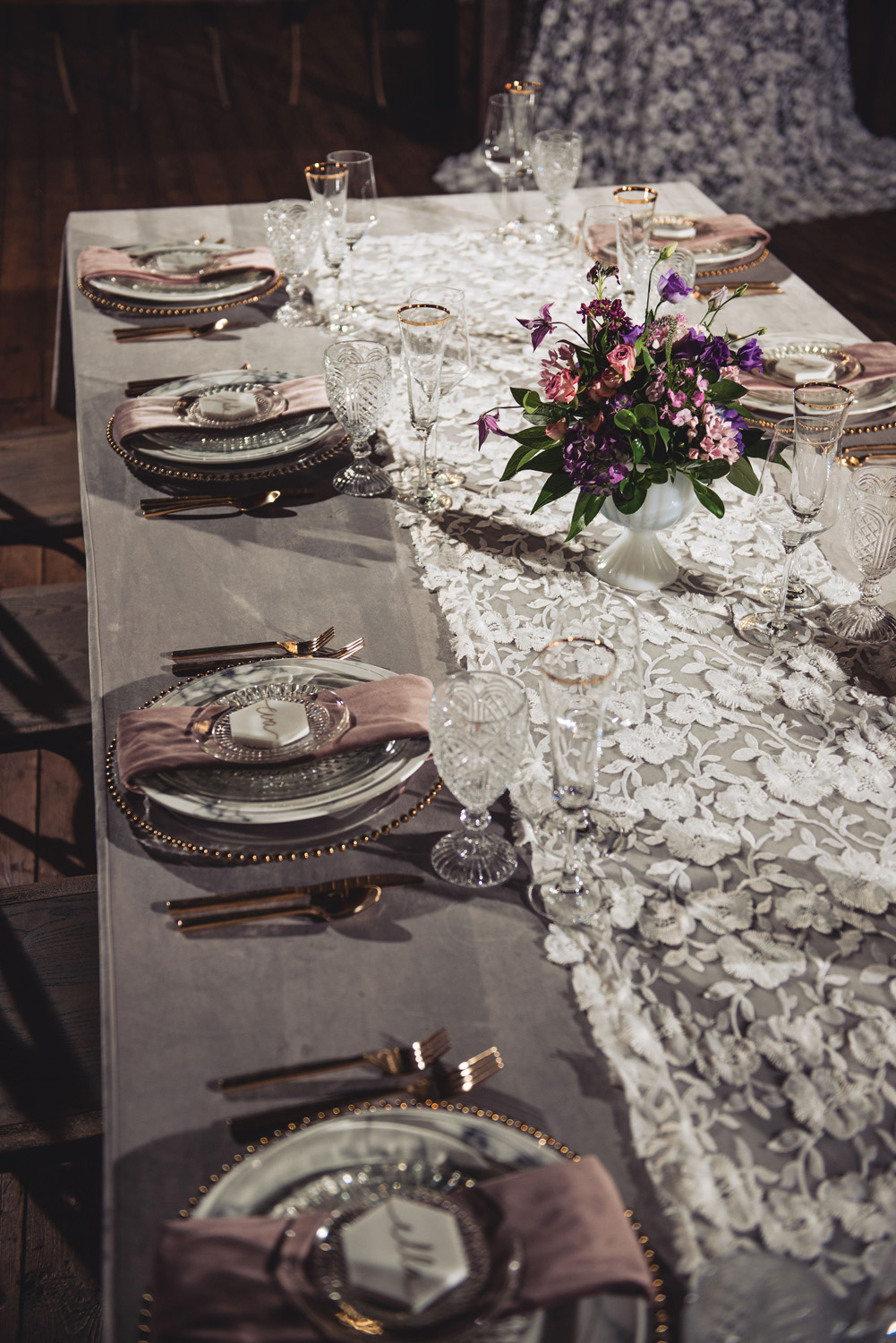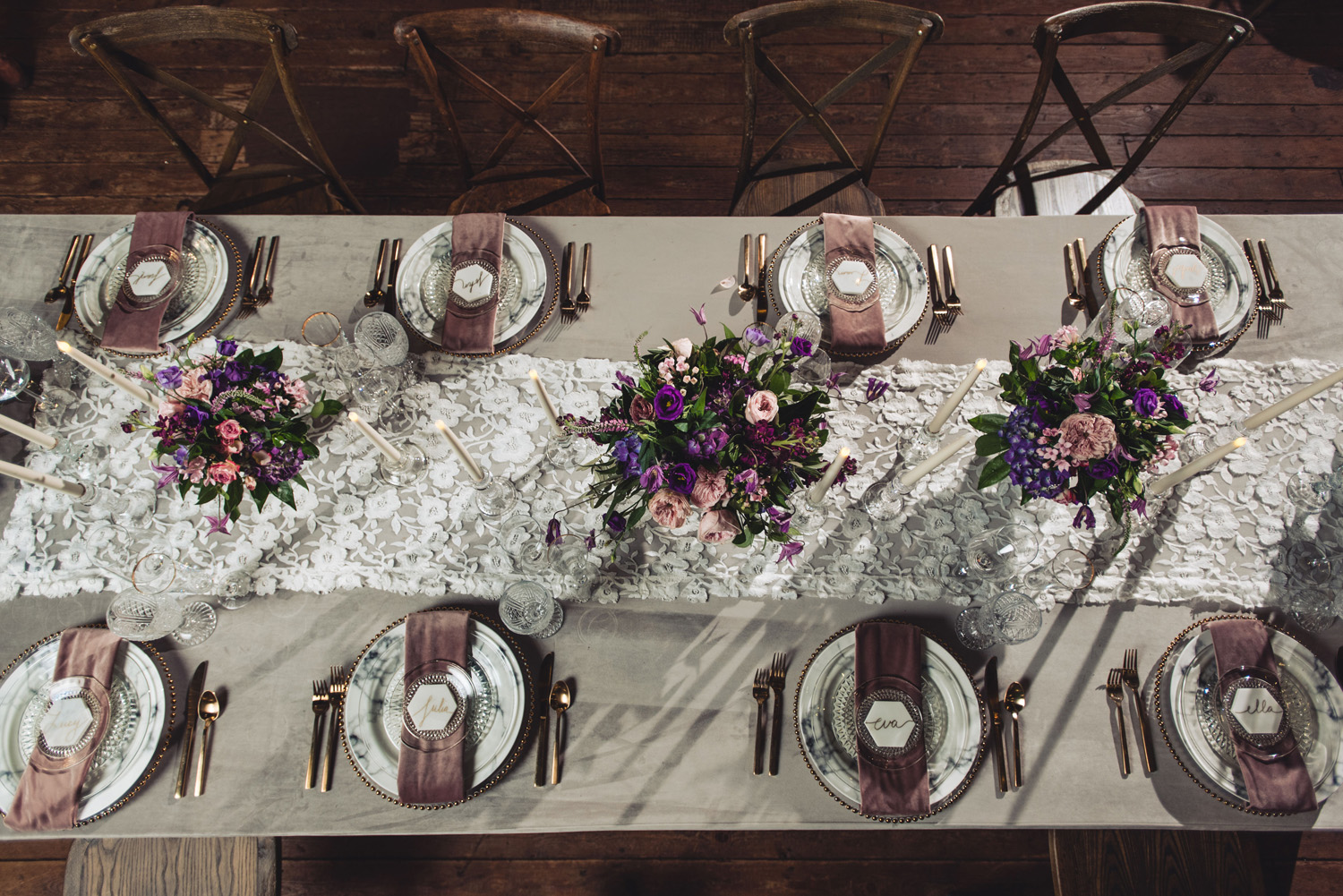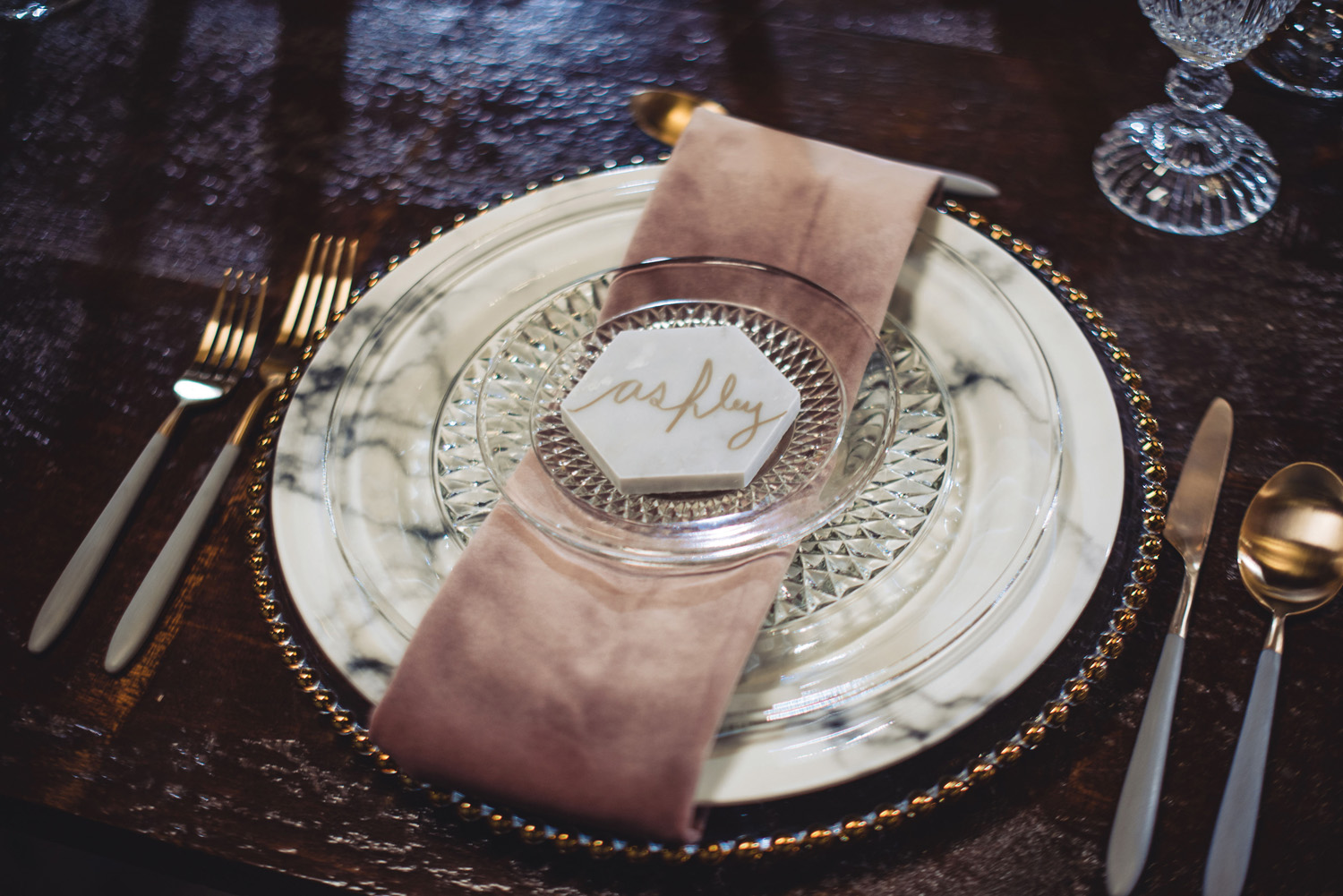 We are so excited to have coordinated a stylized photo shoot at the farm to showcase many of our rental items, giving you endless options for your dream wedding/event. Westley Leon Photography captured the images and wow, did he knock our socks off with his talent and fun personality! Wes really showcases the dramatic elements in the barn and we are so excited to show you how breathtaking your wedding can be at this historical venue. Selecting a photographer that can capture your wedding day as beautifully as Westley Leon Photography, will have you reliving your wedding day forever.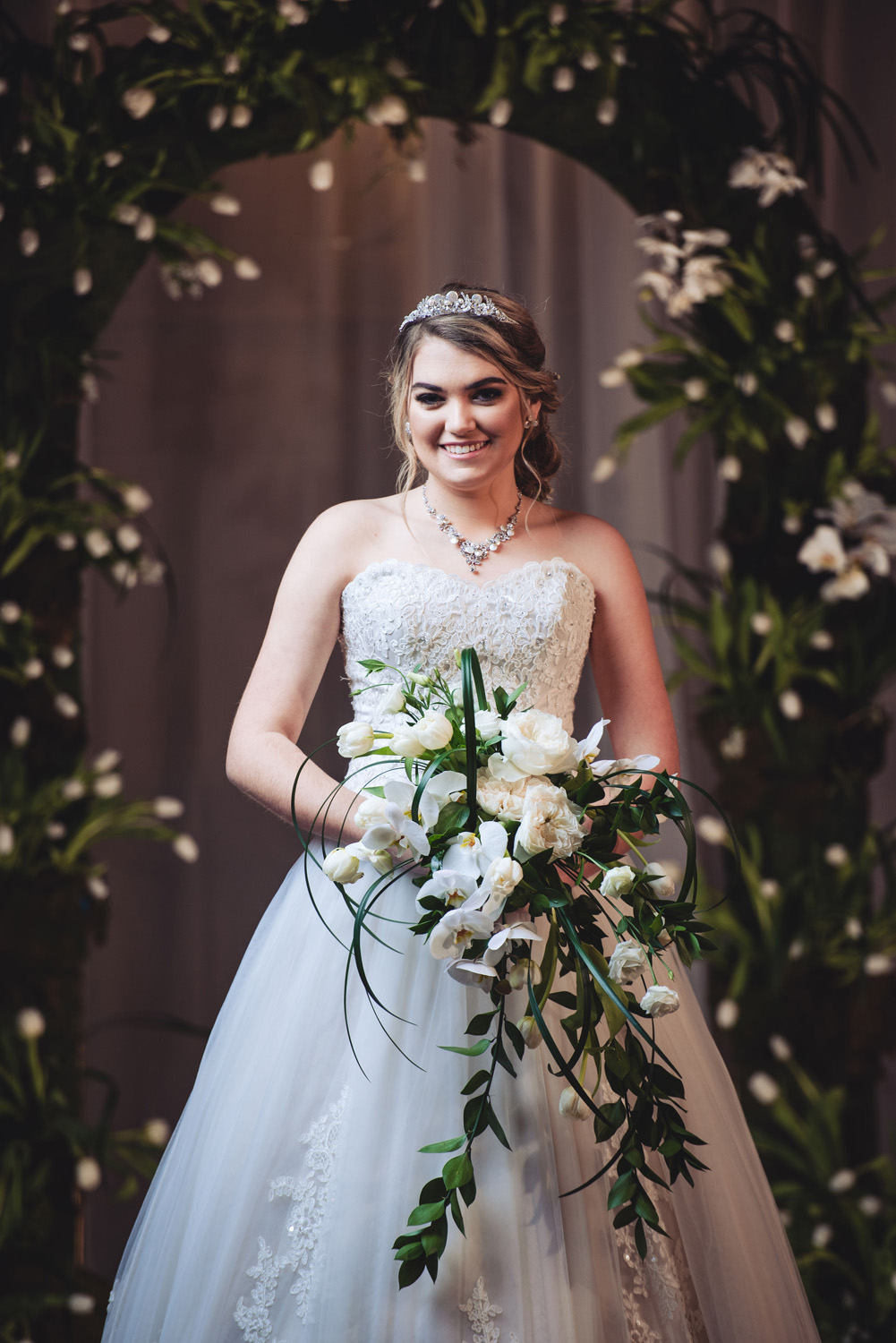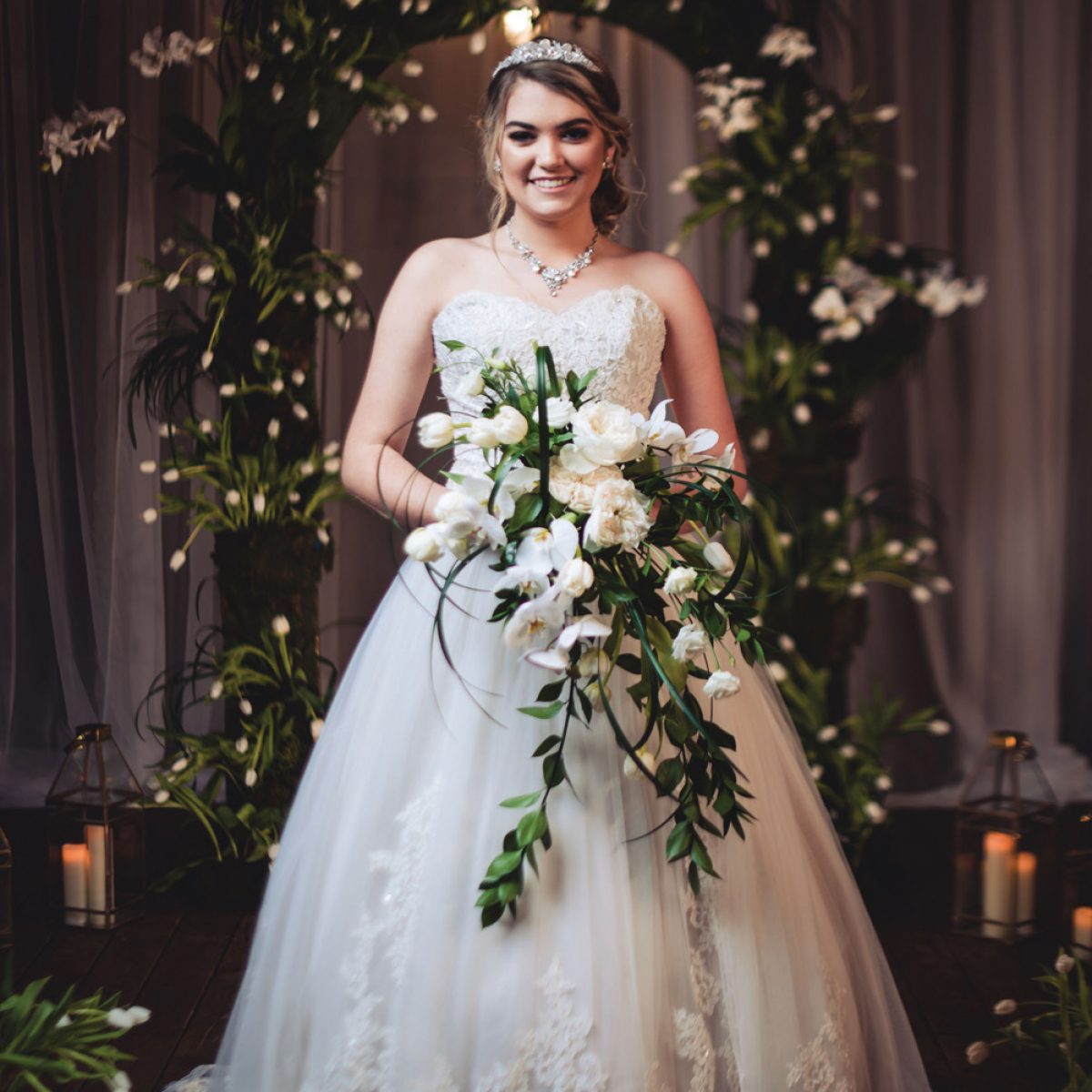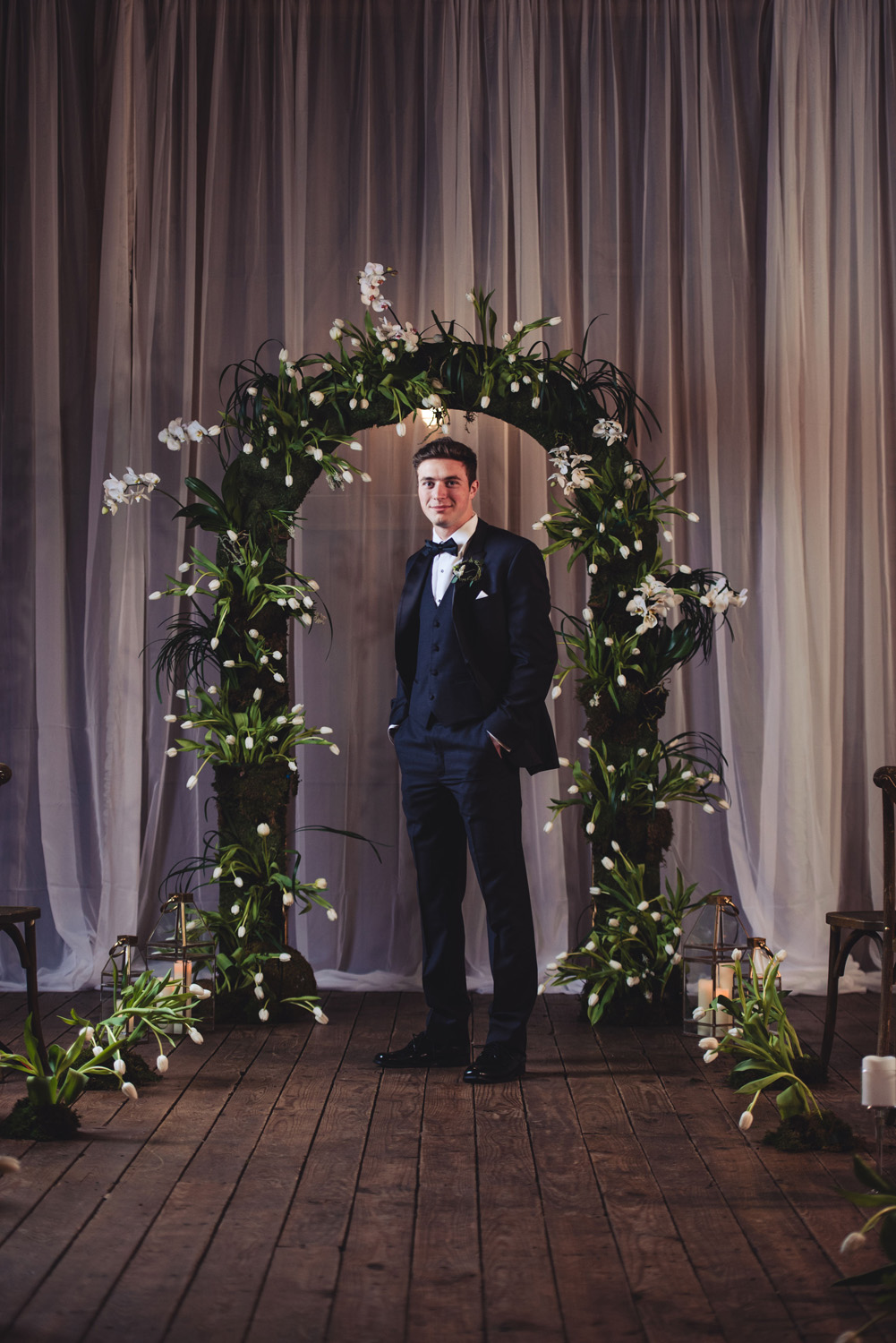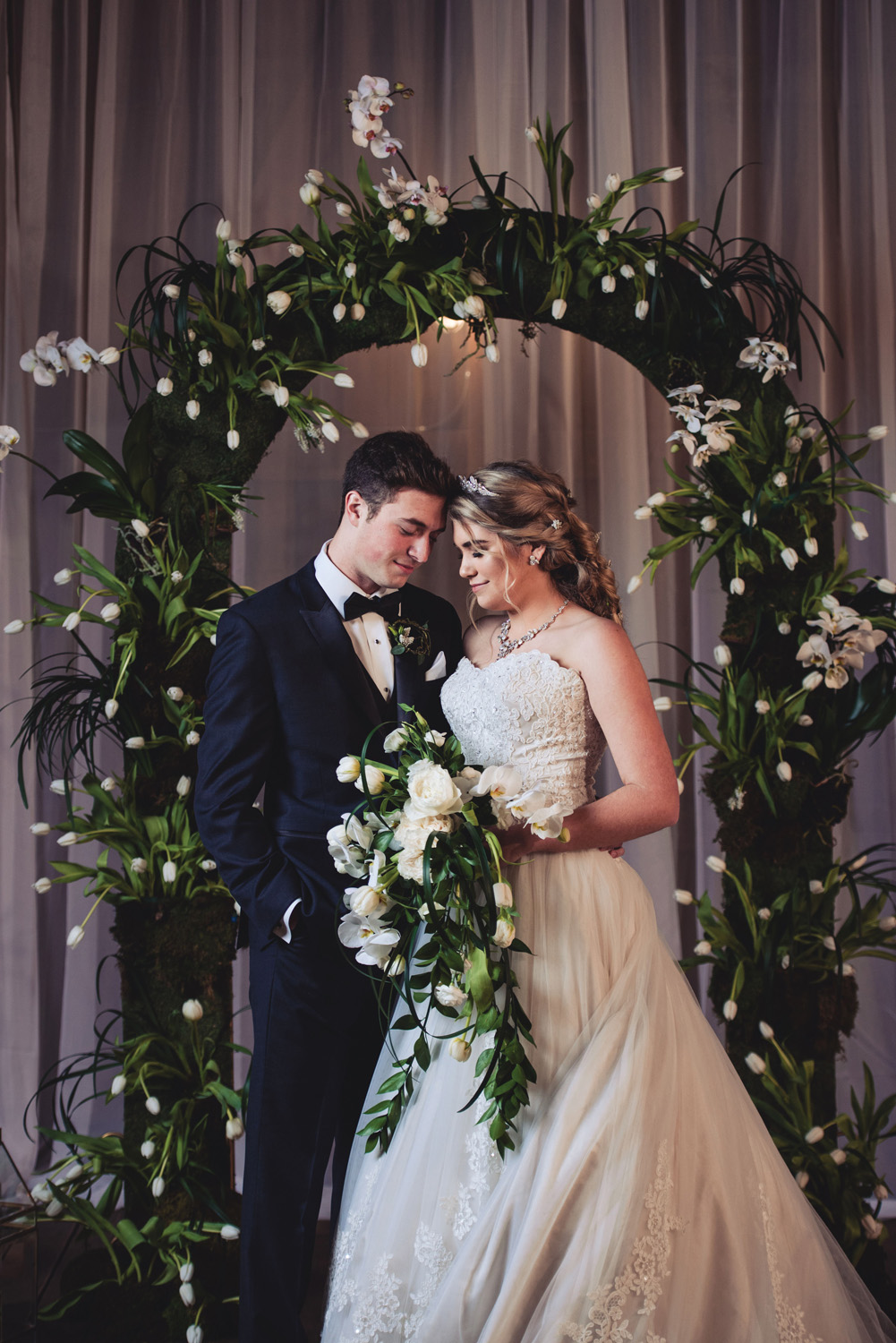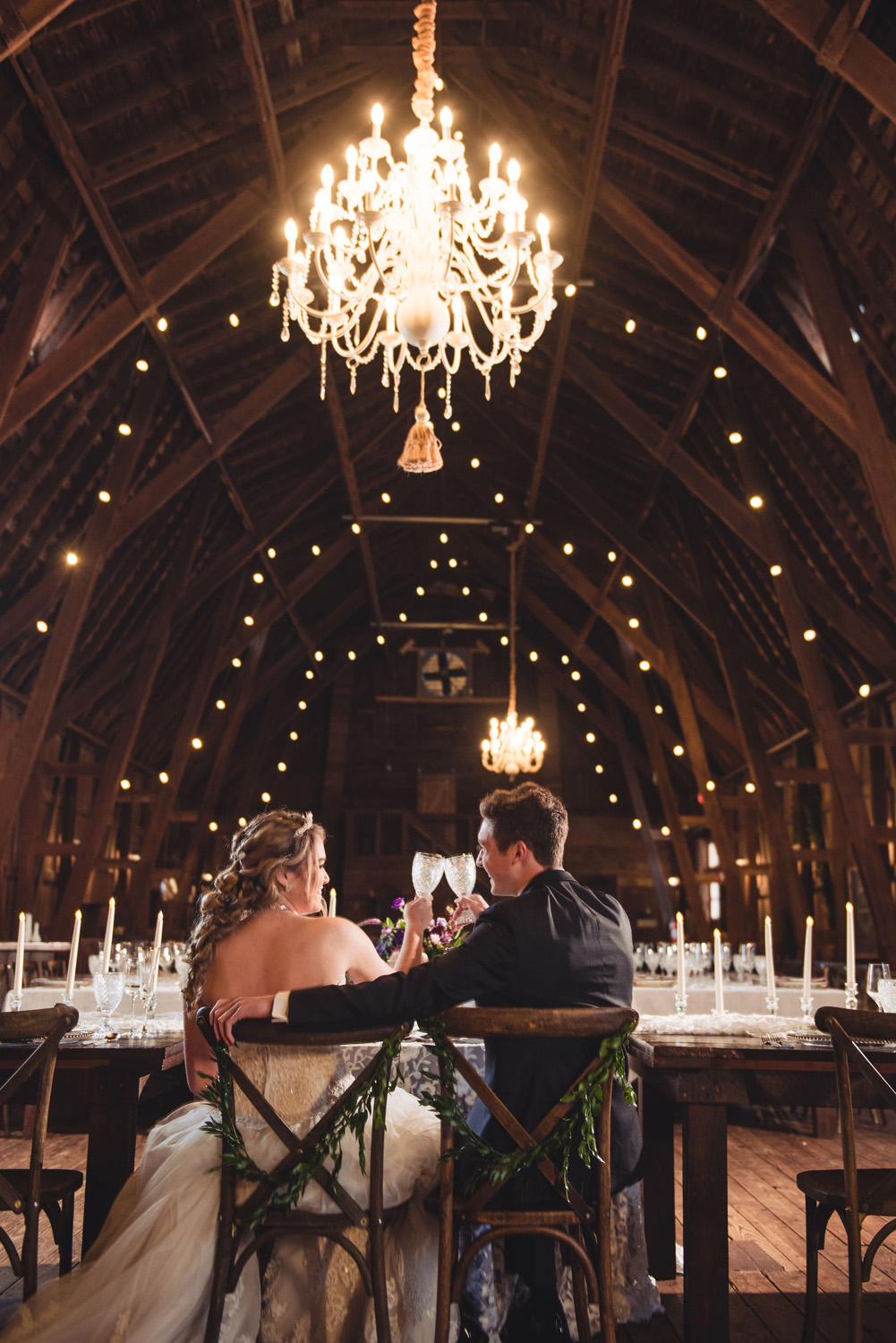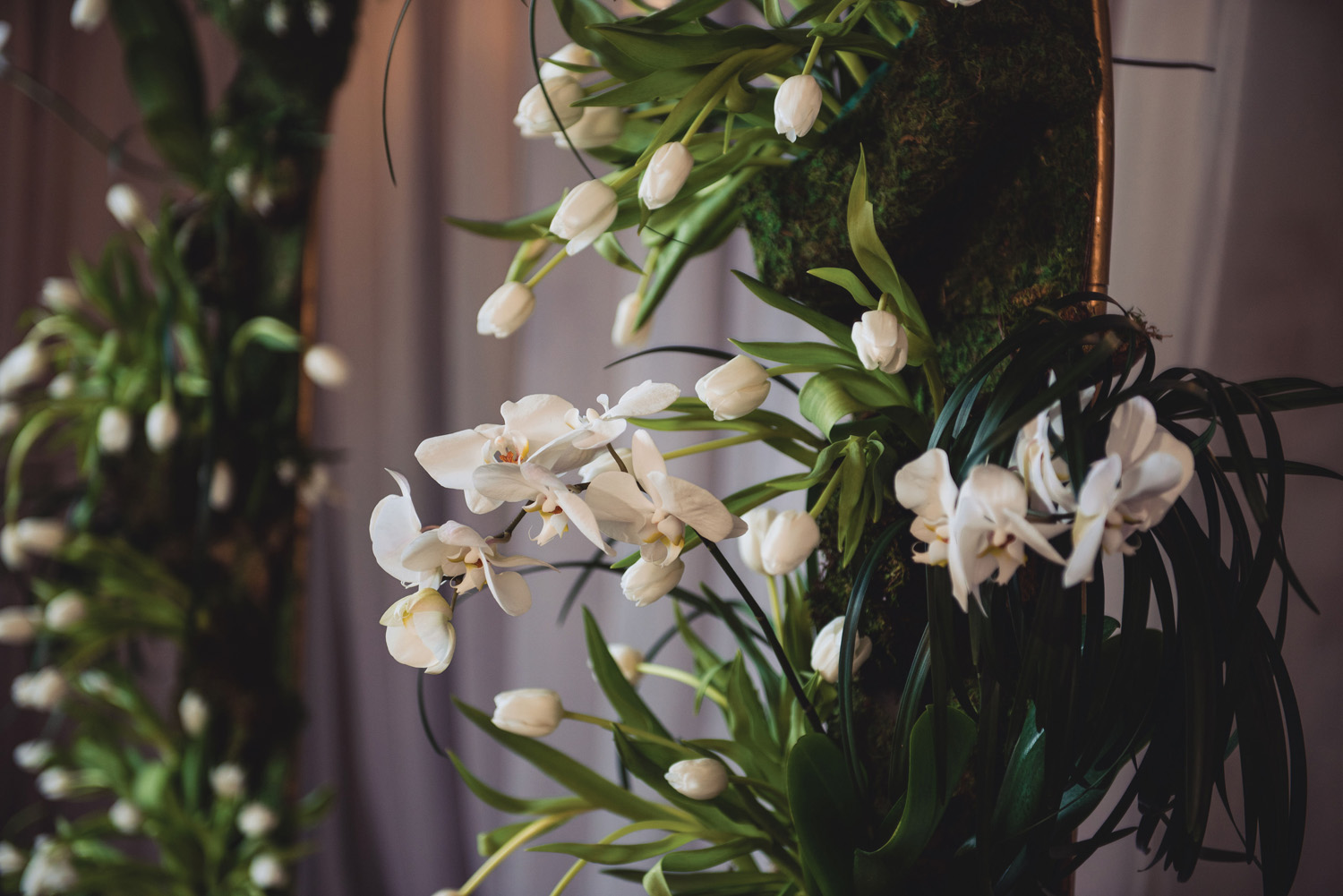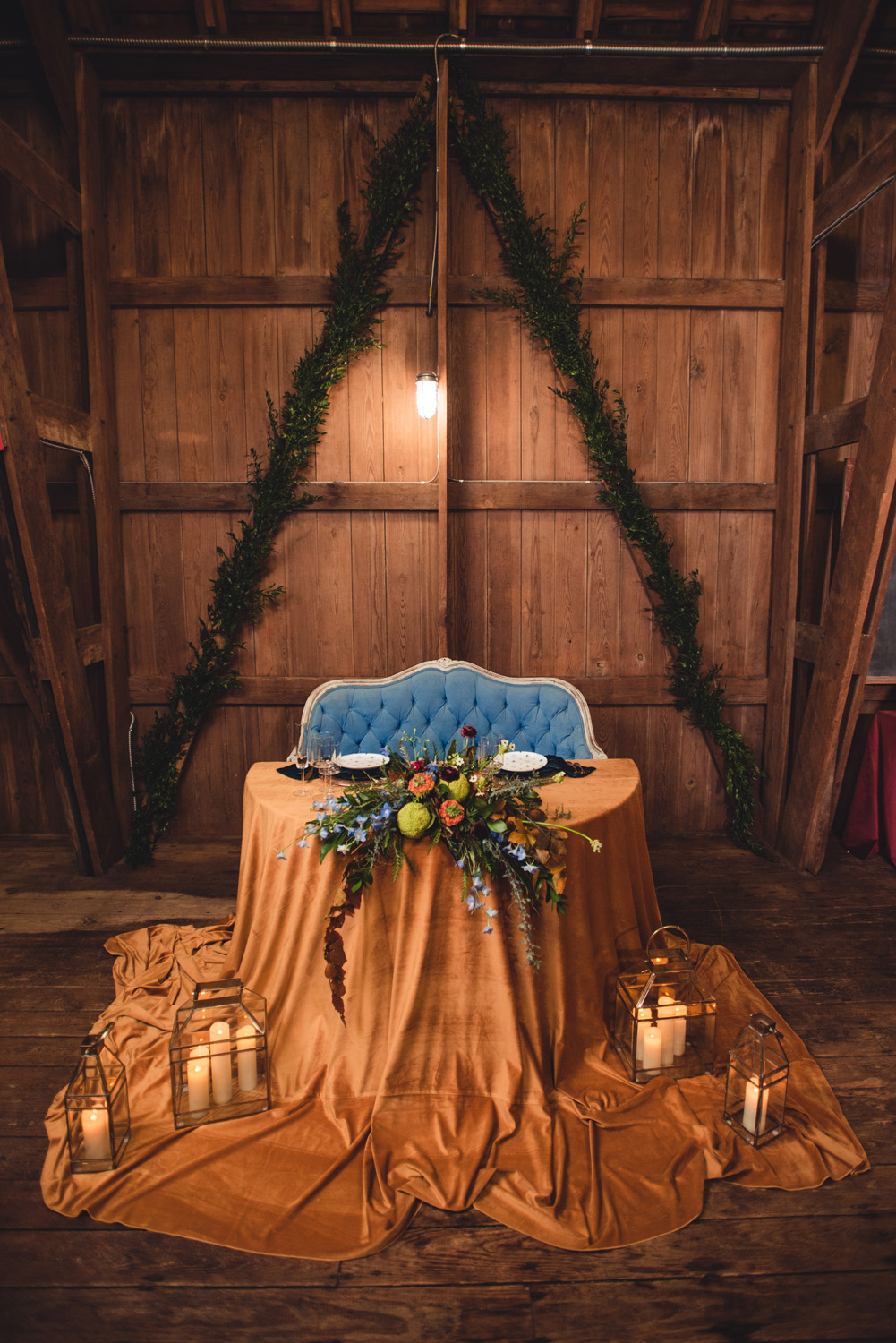 Having a florist that can see your vision and has an expertise when handling and creating beautiful arrangements is important when selecting who to work with. Floradashery was our stylized florist and very knowledgeable about trends and had great ideas. Floradashery created a unique and one-of-a-kind floral installation using over 200 tulips for the ceremony which then transitioned as a perfect back drop behind the bride and grooms table! Such a great way to repurpose a substantial investment for your upcoming wedding! It pays working with vendors that have expertise and think outside of the box. Working with a team of vendors; such as rentals, photographers, florists, caterers, planners & venues that work so great together can really set the tone for the entire event. The AAYS team had a blast collaborating with such talented vendors and we will have a blast working together on your one-of-a-kind wedding as well!