To say it was hot the weekend of Marissa and Andy Thomas' wedding would be an understatement! But the 90 degree weather did not keep these Notre Dame graduates from celebrating their wedding at Sacred Heart of the Basilica on July 23rd, 2016, as calm and cool as possible!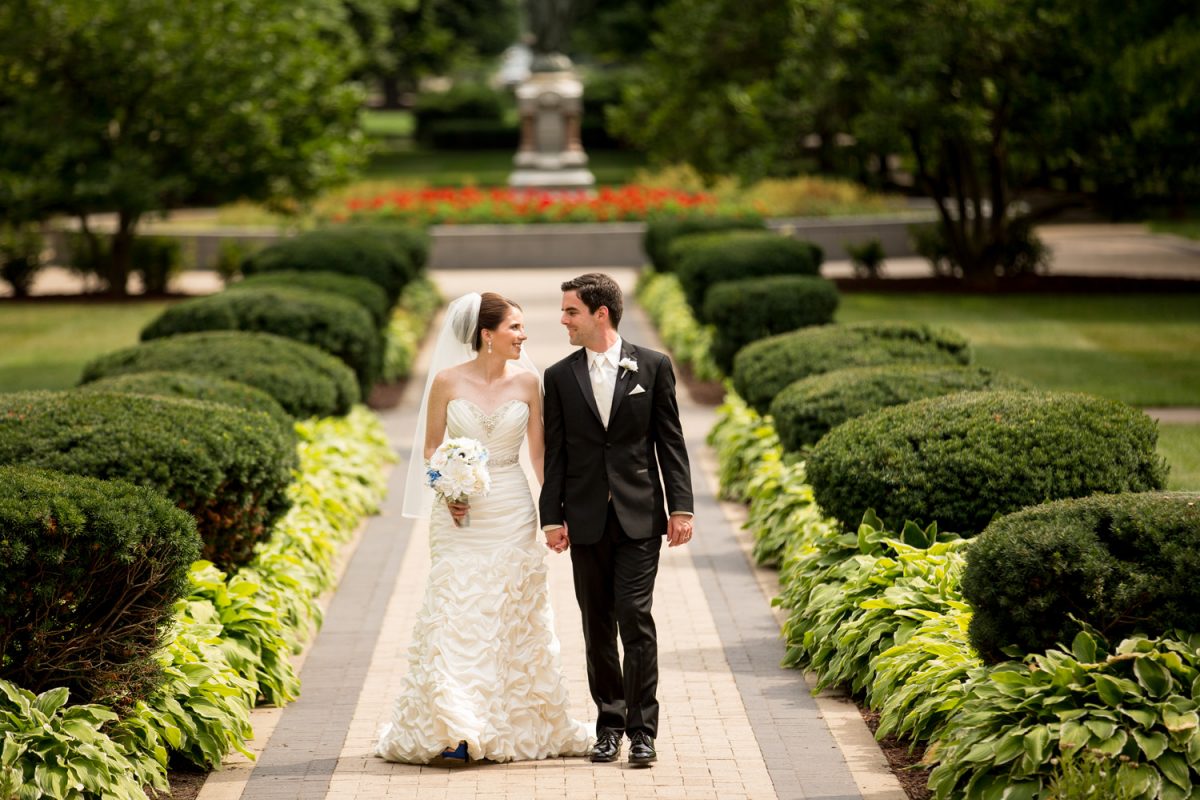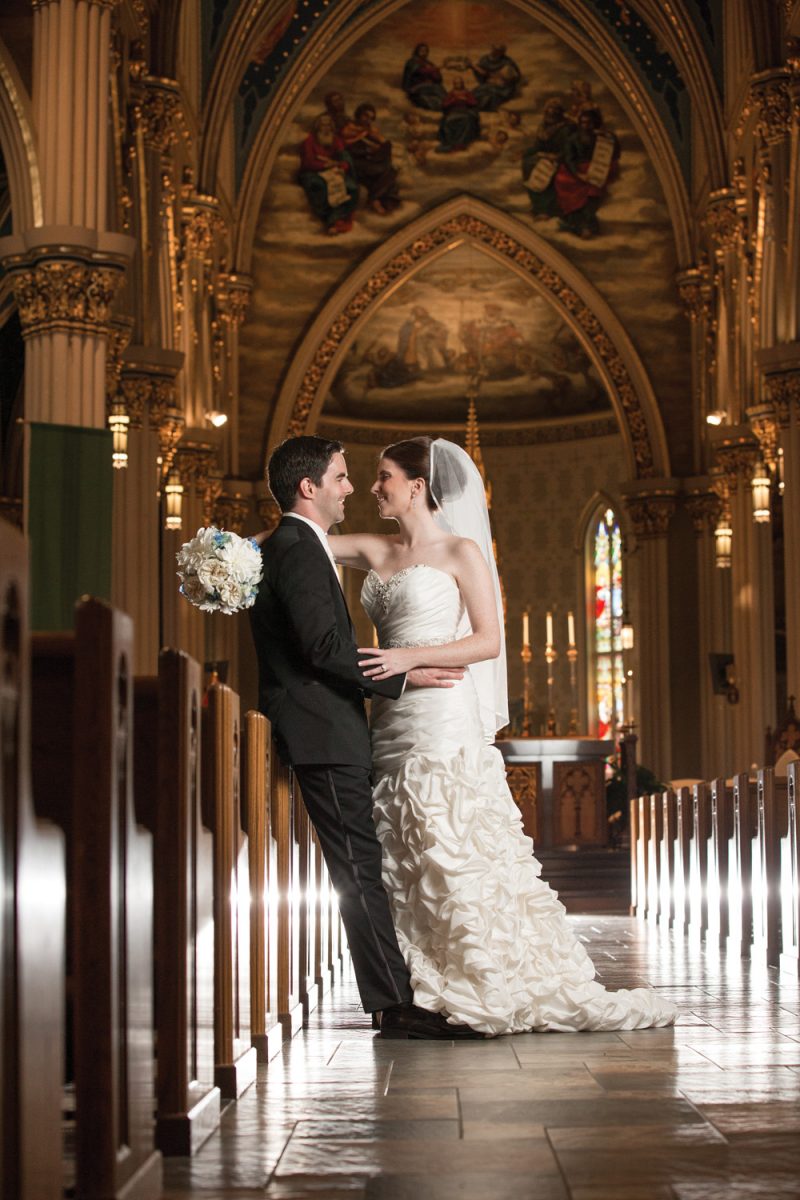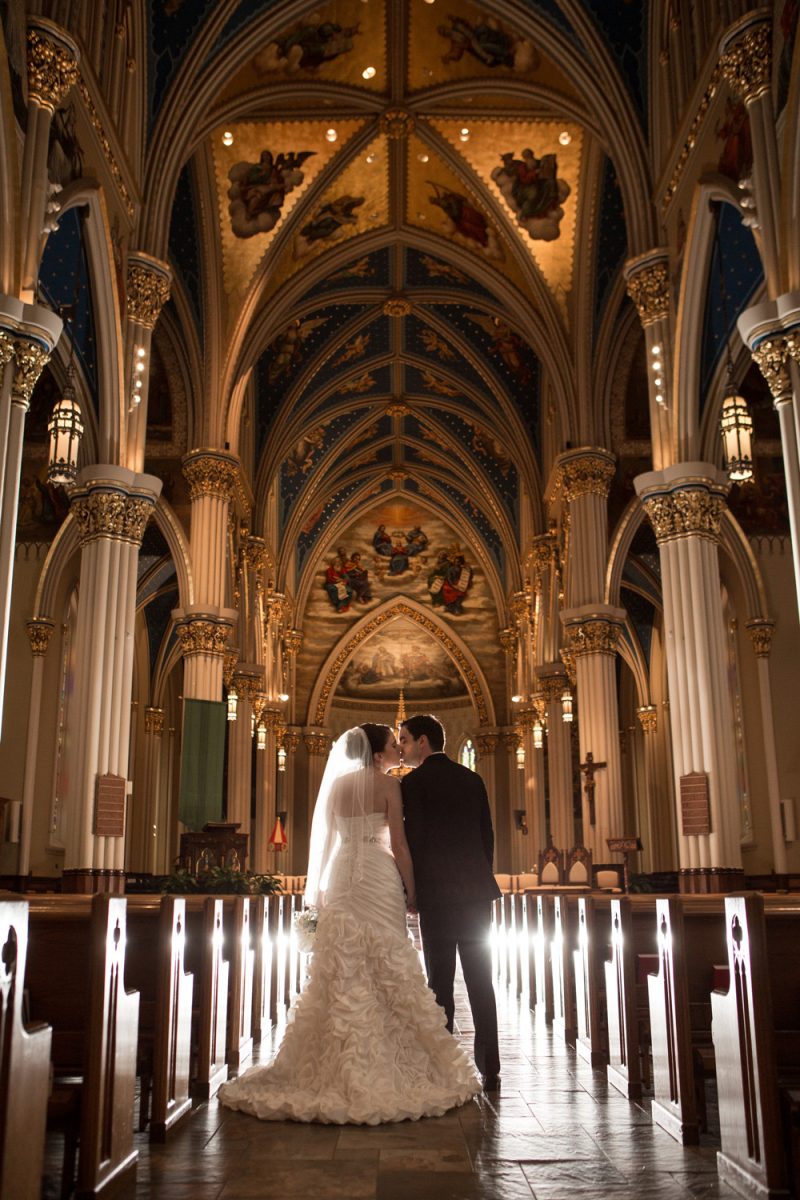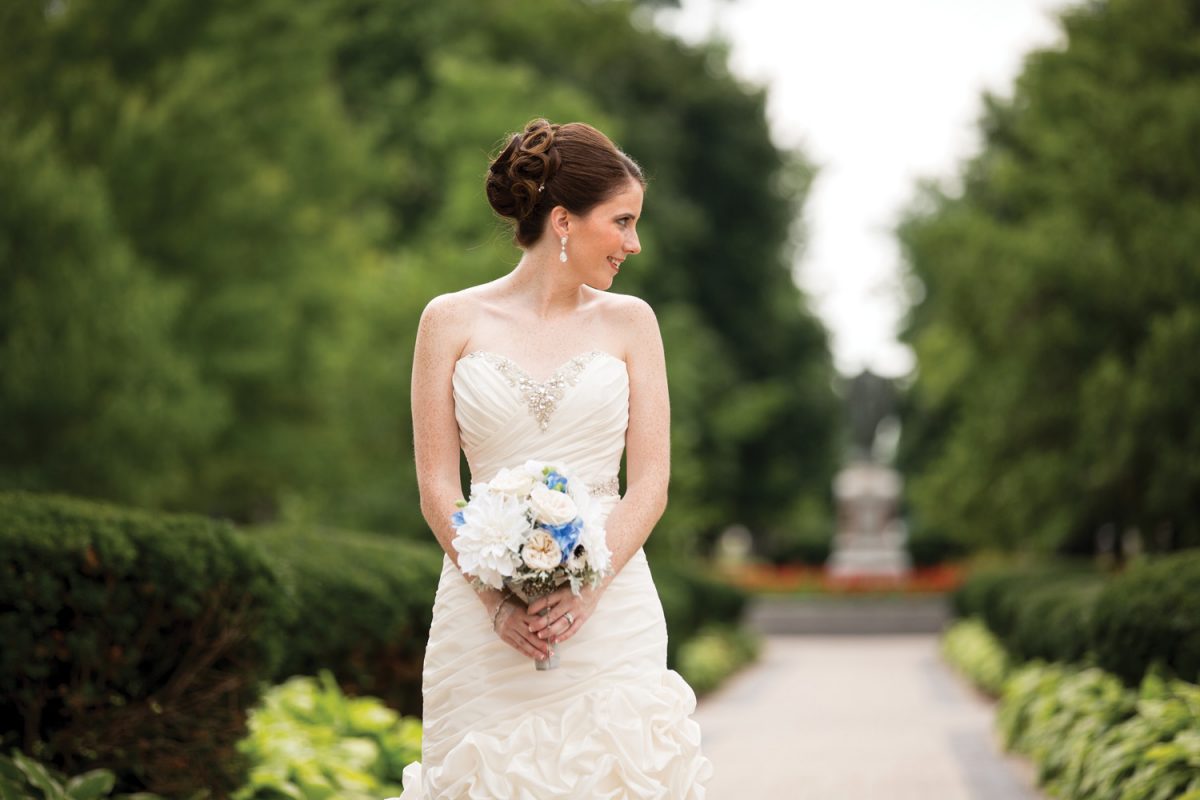 We Love School Ties
It's always a little tricky to plan a wedding when everyone is coming in from out of town, but Marissa and Andy did a great job  selecting the best vendors to take care of all of their needs. A few trips into town for tastings and scheduling and quite a few phone calls, and all was arranged.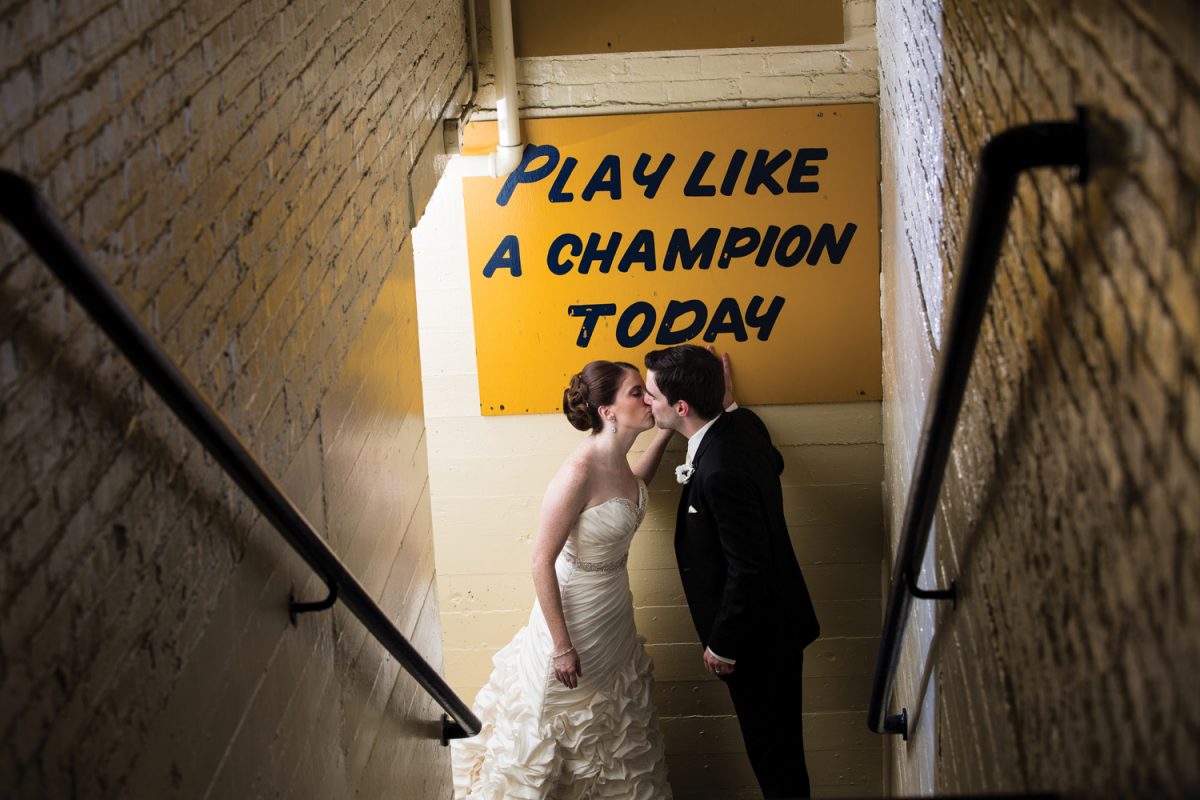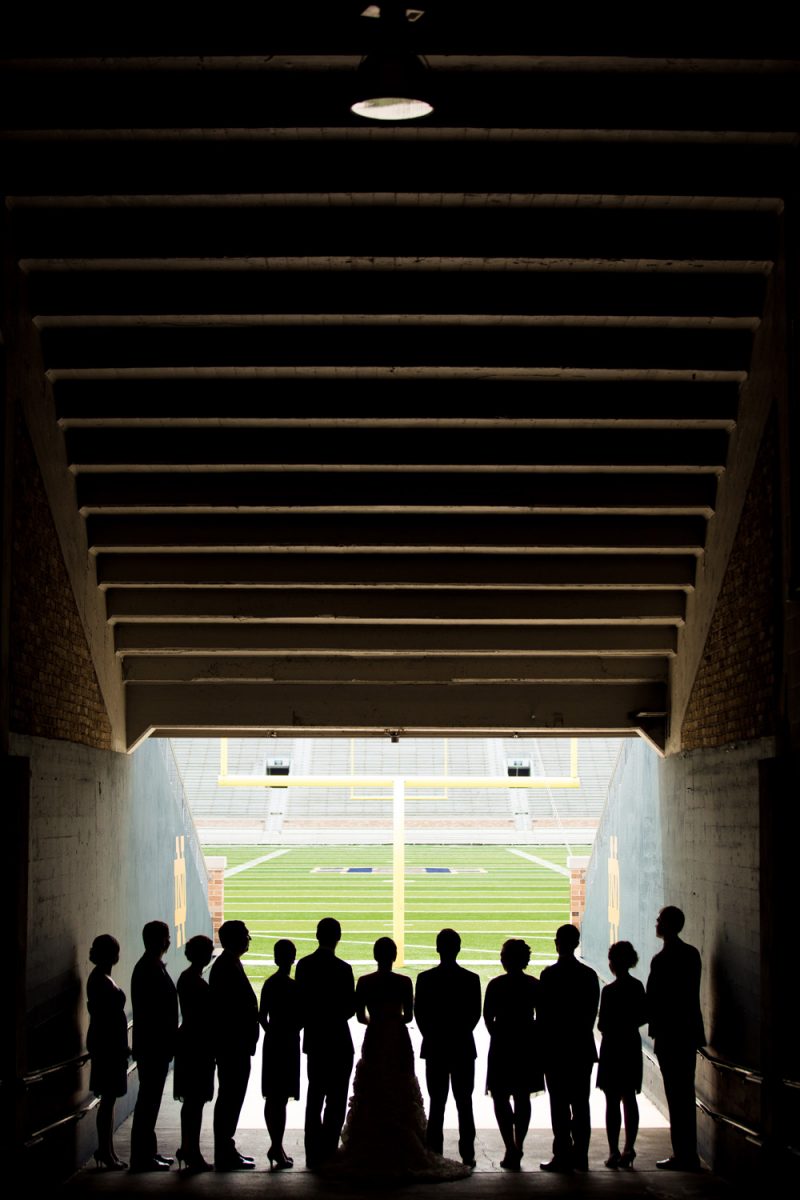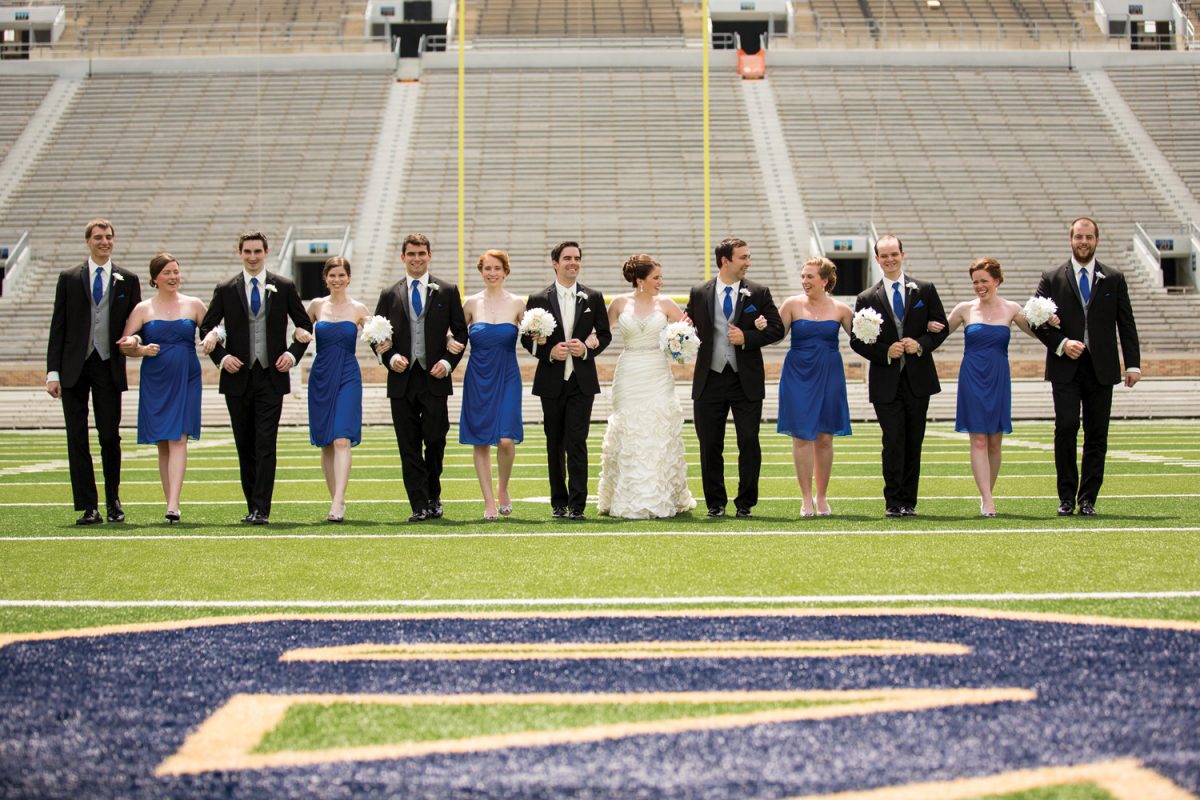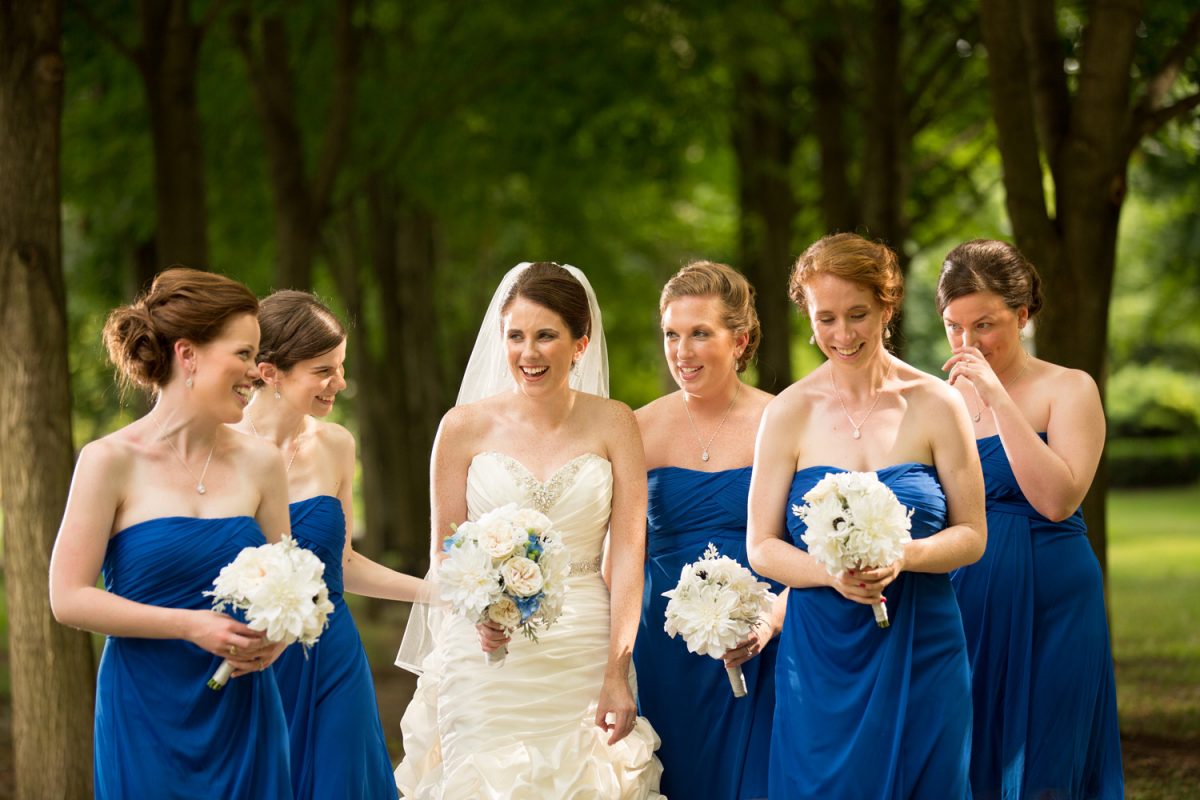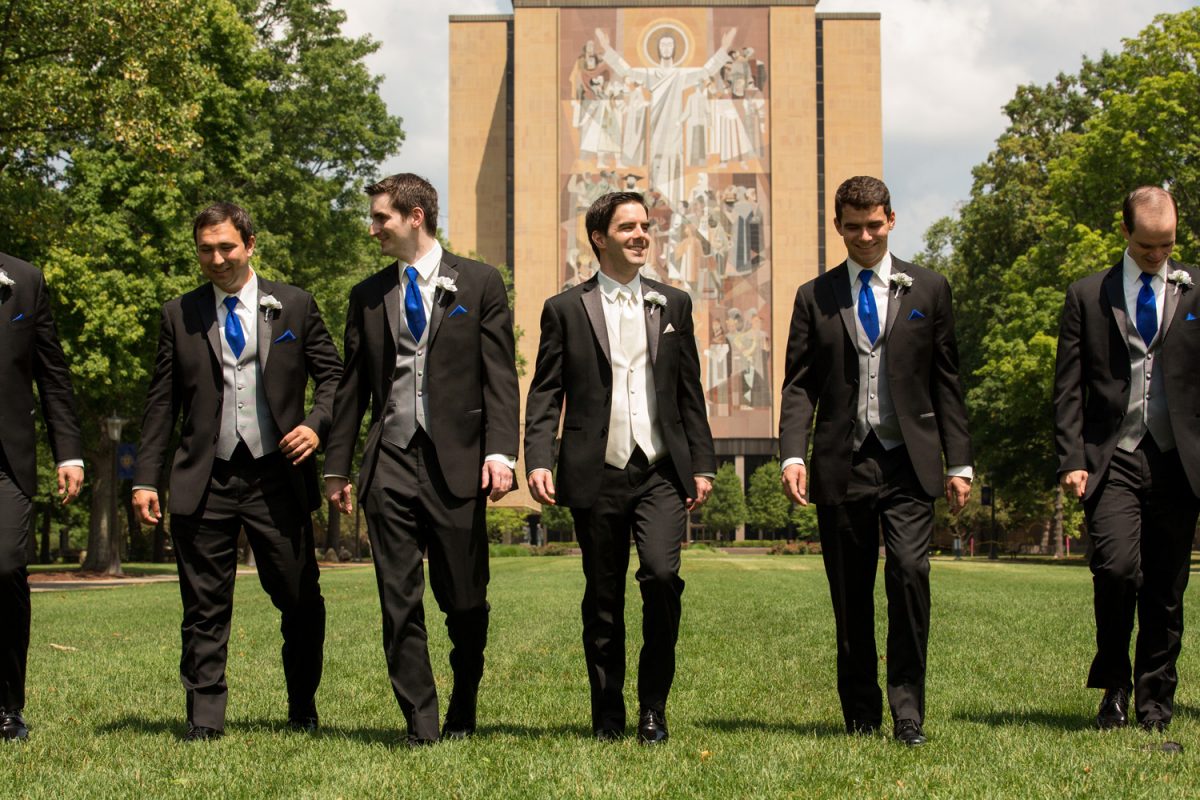 We Love Notre Dame Weddings
They started their celebration with a first look at the beautiful Morris Civic lobby, where their cocktail hour would be held later. Then it was off to the campus for some bridal party shots at the stadium before the service. Guests arrived for the ceremony and were comfortably transported by Royal Excursion. The ceremony was beautiful, the reception at the Palais Royale, delicious and fun, but most importantly the celebration of their union with family and friends made for great memories and new friendships formed.