From the Bride & Groom's Perspective: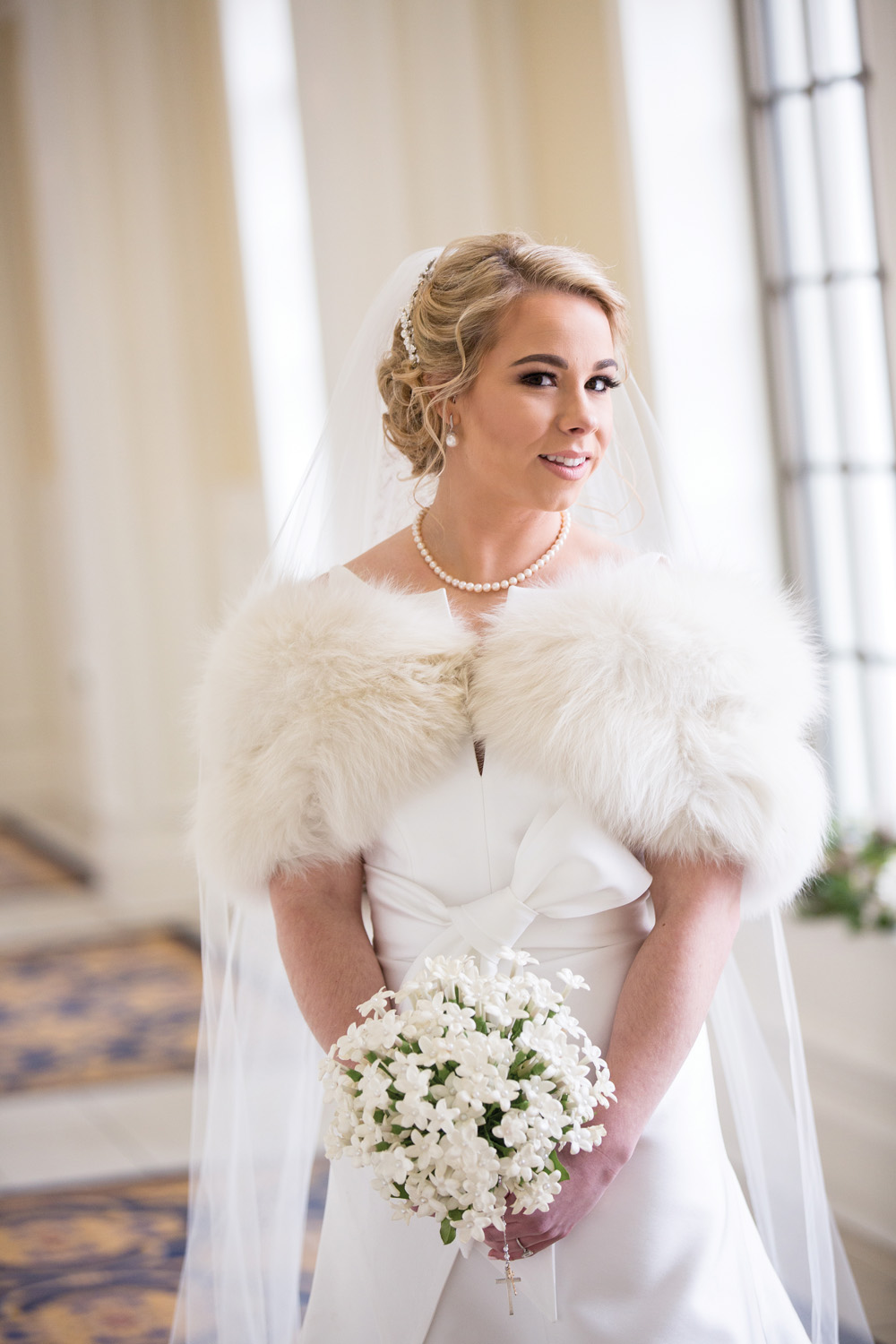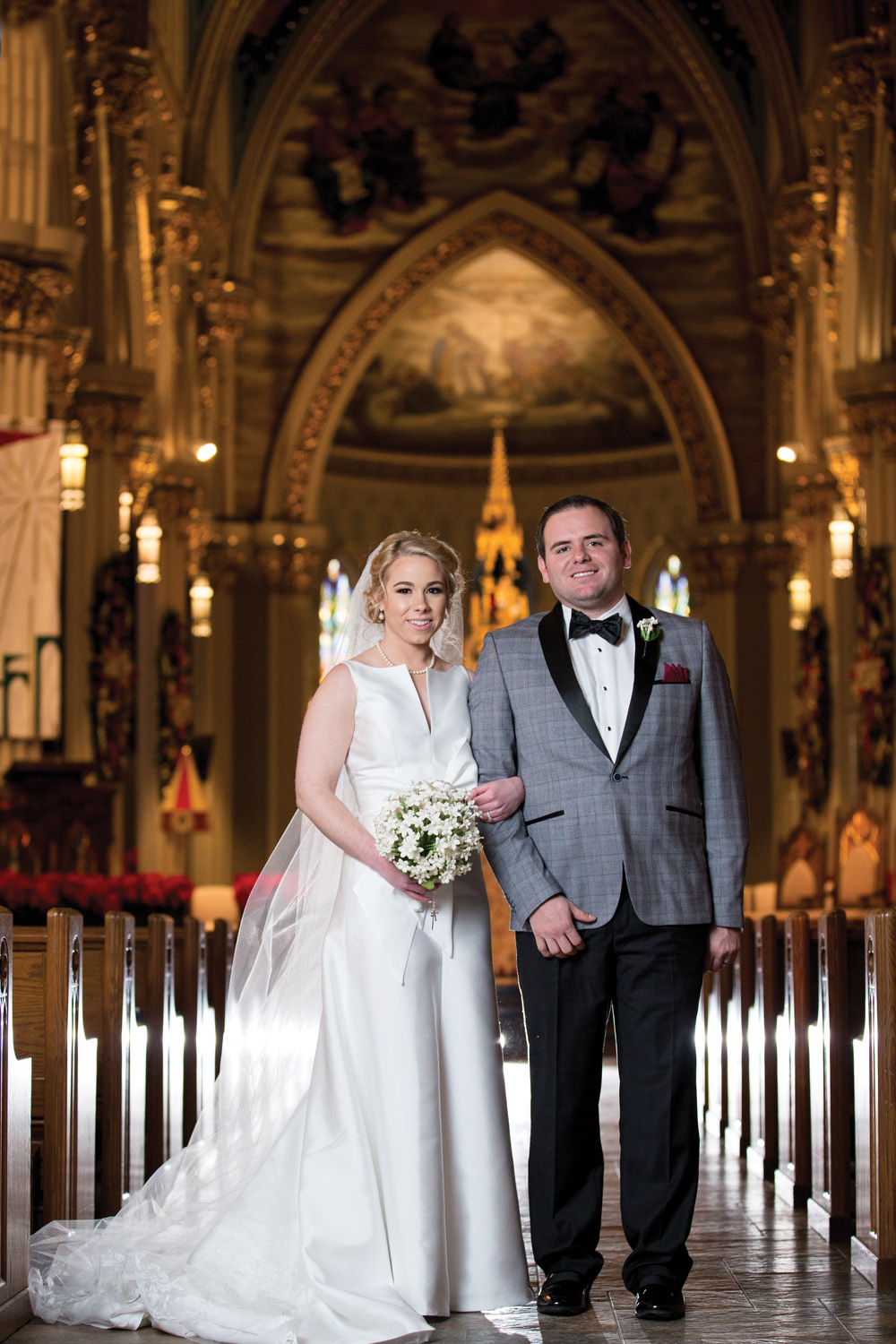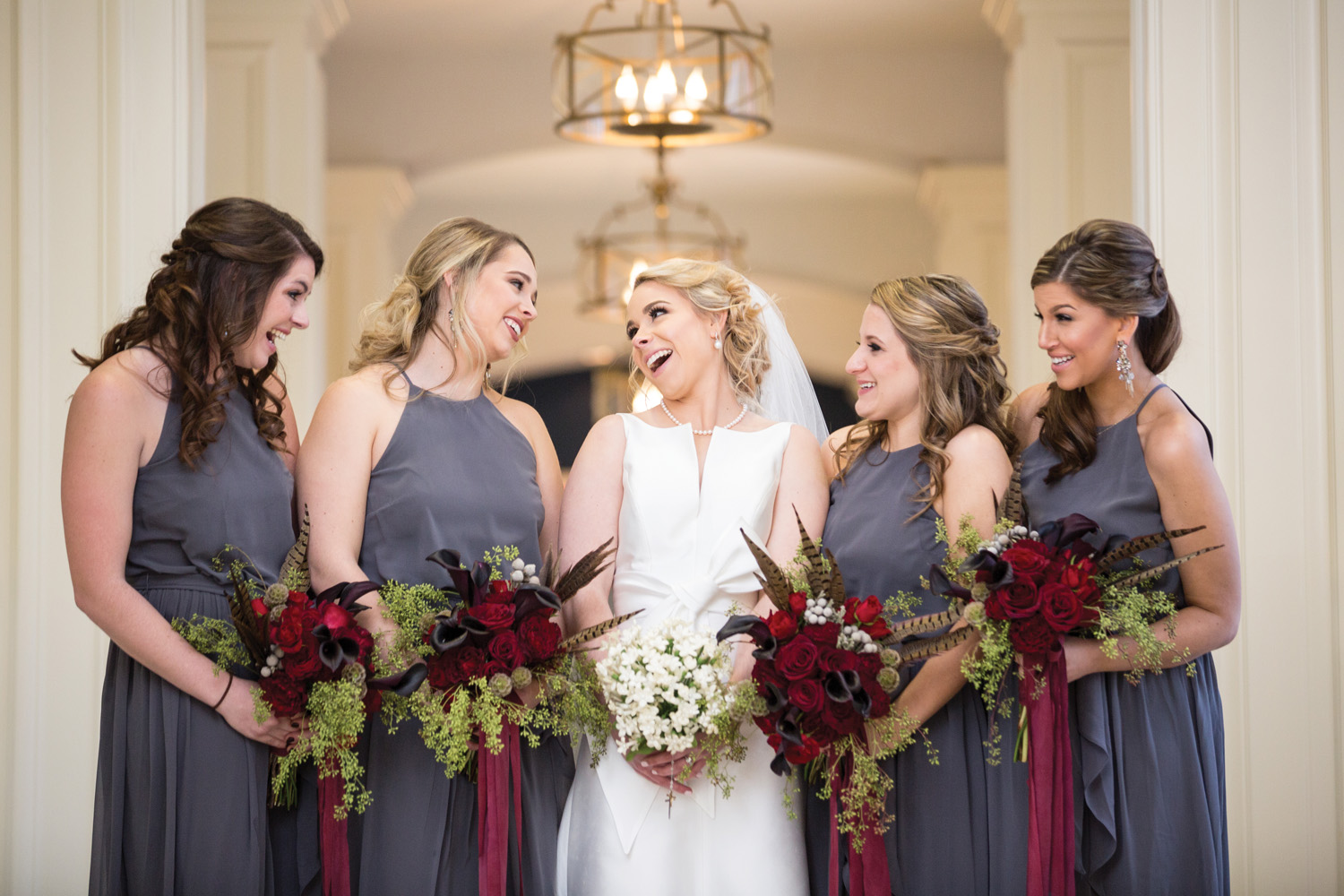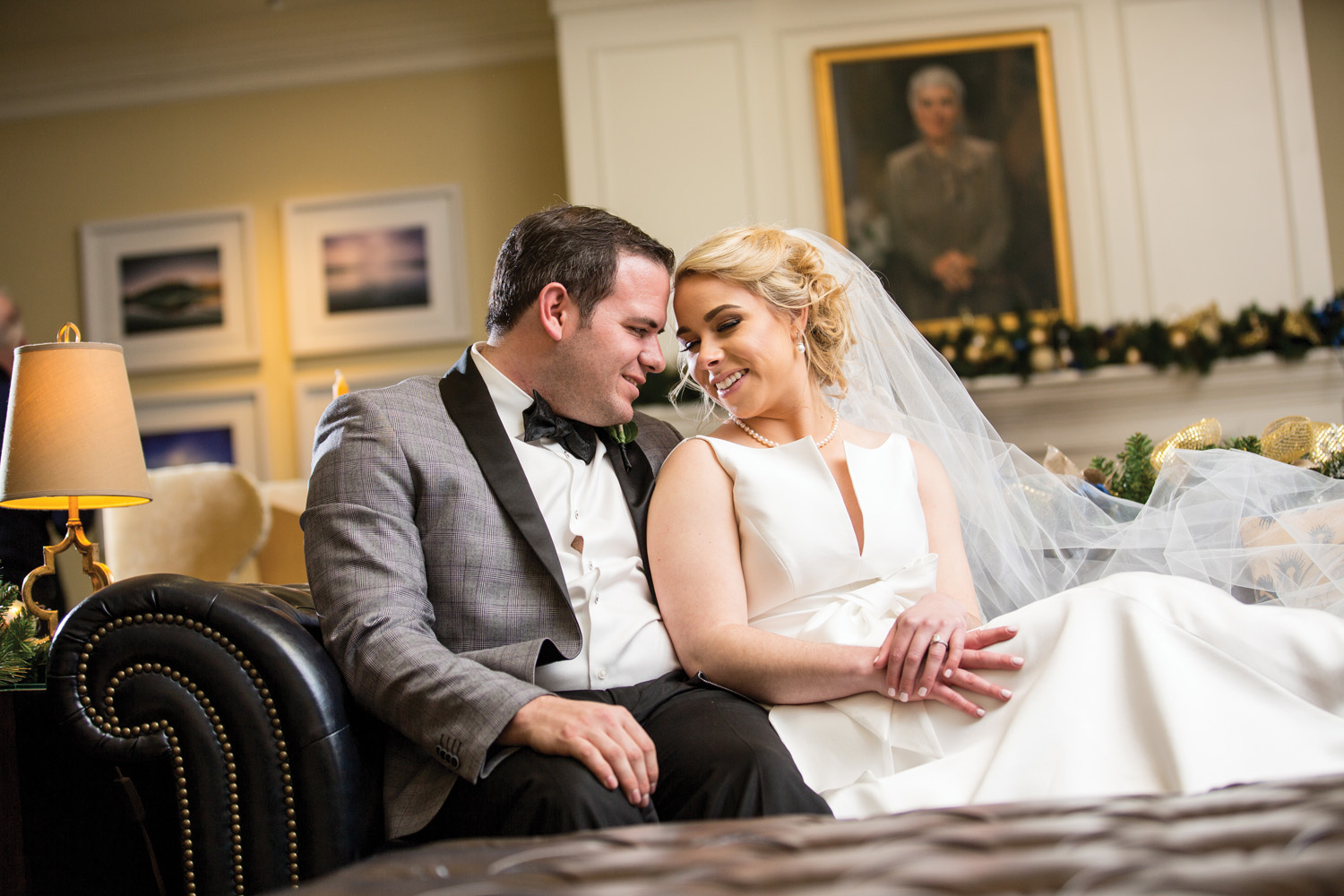 Describe your Wedding Vision:
In terms of décor, Ben and I generally have a preppy style, but we love modern industrial design. We decided to blend those two styles by using The Brick's industrial vibe as a backdrop for our Ralph Laurenesque décor. We loved the idea of mixing the modern exposed pipes and distressed brick with the classic elegance of red roses, pheasant feathers, and fine china. My mom, Janie Reese, is an event planner and I put full trust in her to plan the day. The Burns team helped us achieve this design concept.
Ultimately, our goal for the entire weekend was for everyone to just have fun. To do that, production was paramount. ProShow helped my dream of entering with a grand curtain drop become reality. With their stage and technical design, and Spoken Four's awesome energy and set list, we had everything we needed to keep the party going all night long.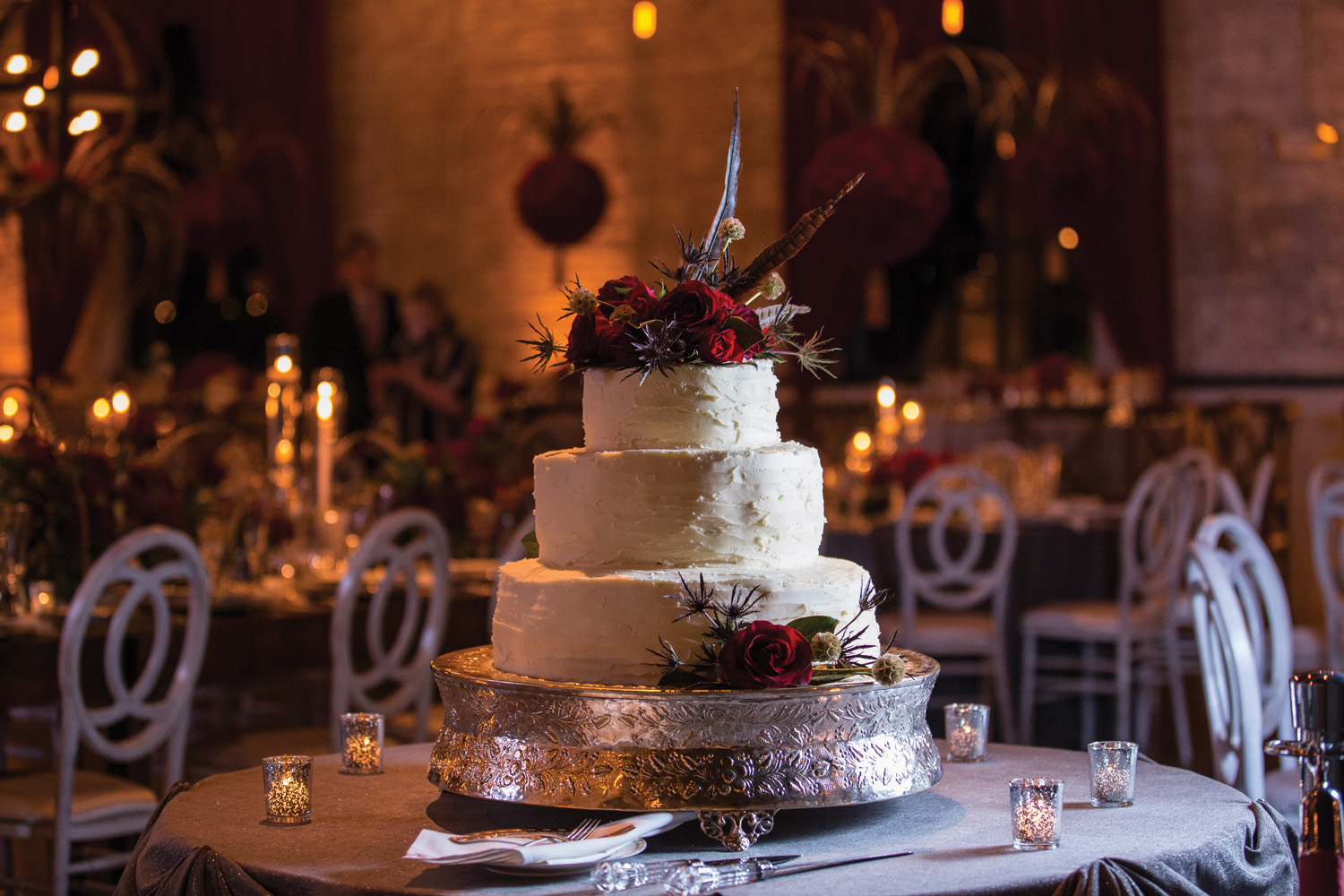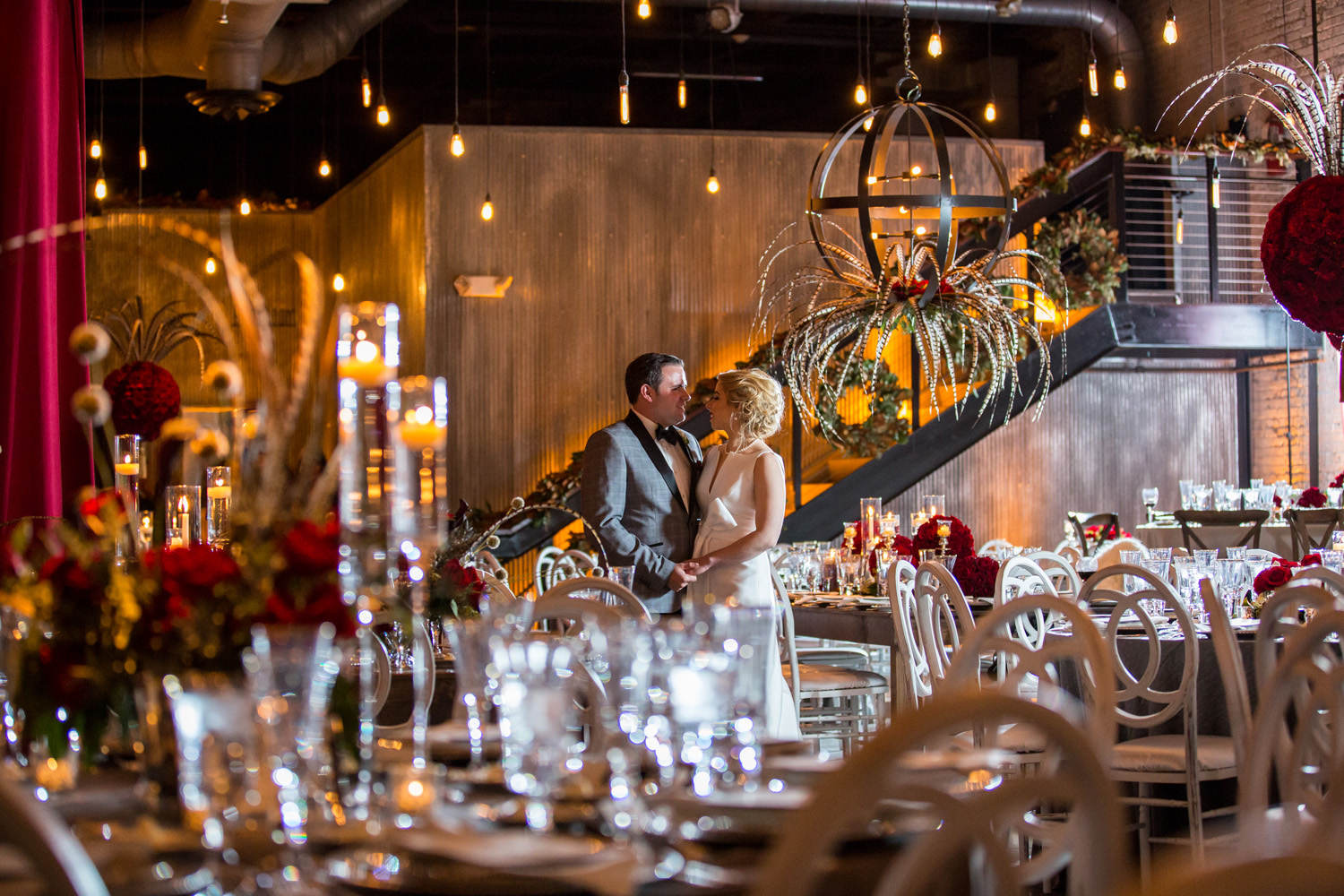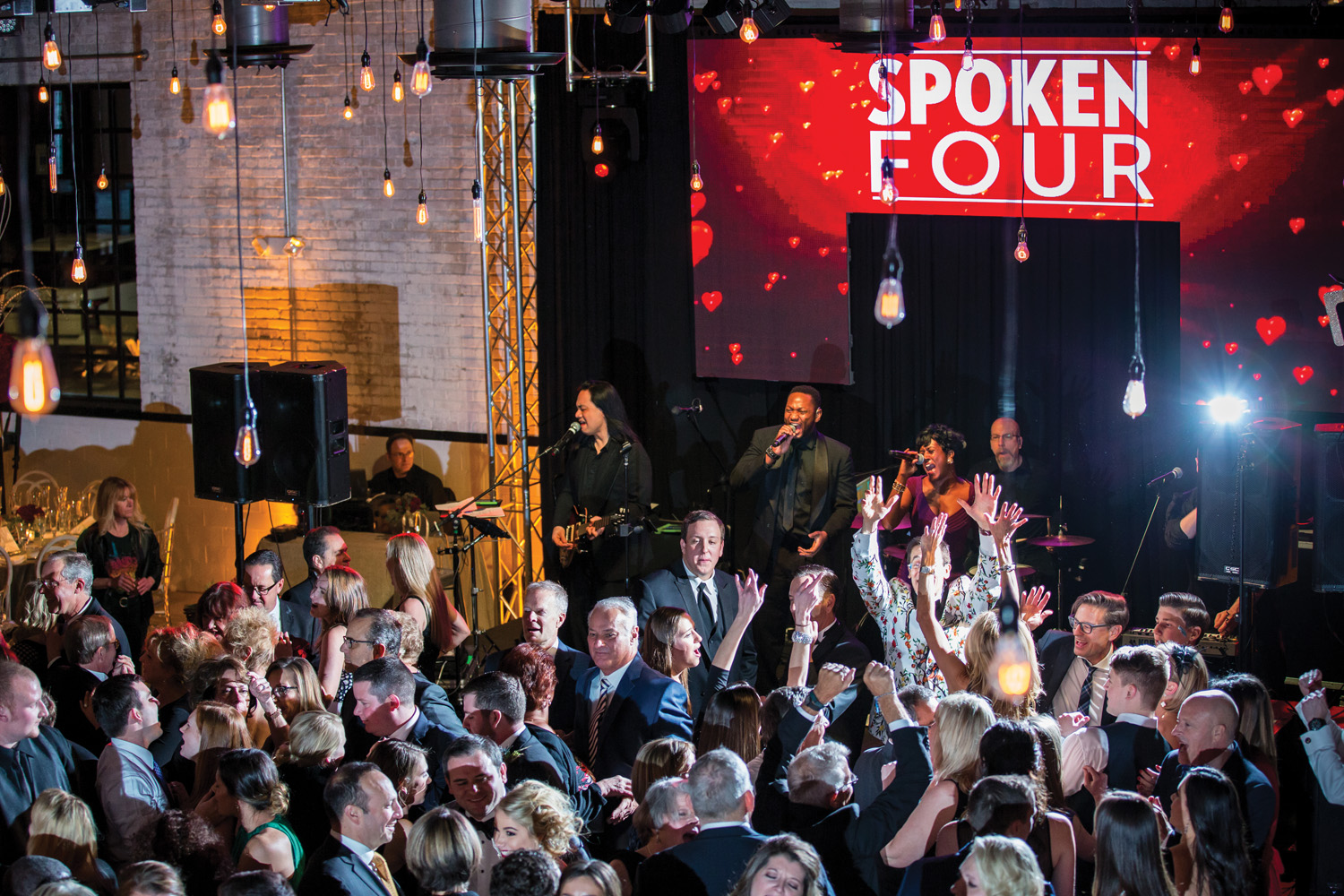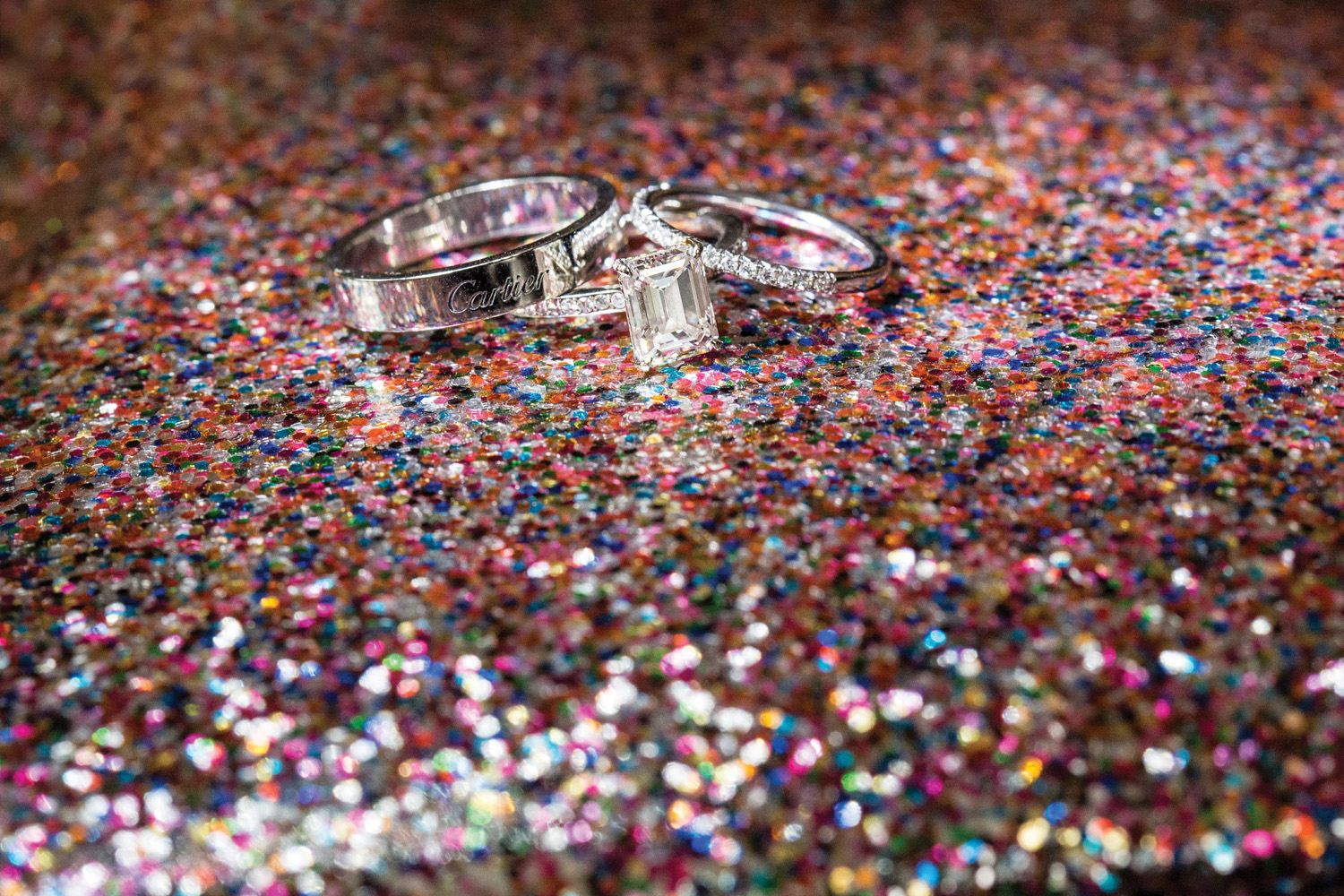 Describe Your Wedding Day:
I could not have asked for a more perfect day. People tell you it's going to be a blur, but I honestly felt that I was enjoying every single moment and didn't miss a thing. Walking down the aisle of the Notre Dame Basilica with my dad was surreal. I had dreamed of getting married there since I was a little girl. Seeing Ben at the end made it even better.
After our amazing curtain drop entrance, we had a blast at the reception dancing the snowy night away. We topped off the night by enjoying our favorite winter comfort foods including, hot dogs (my favorite), mini grilled cheese and tomato soup, and a s'mores bar. Everything went smoothly thanks to the wonderful planning of my mom and her side-kick Lou Behre. It was truly a dream come true.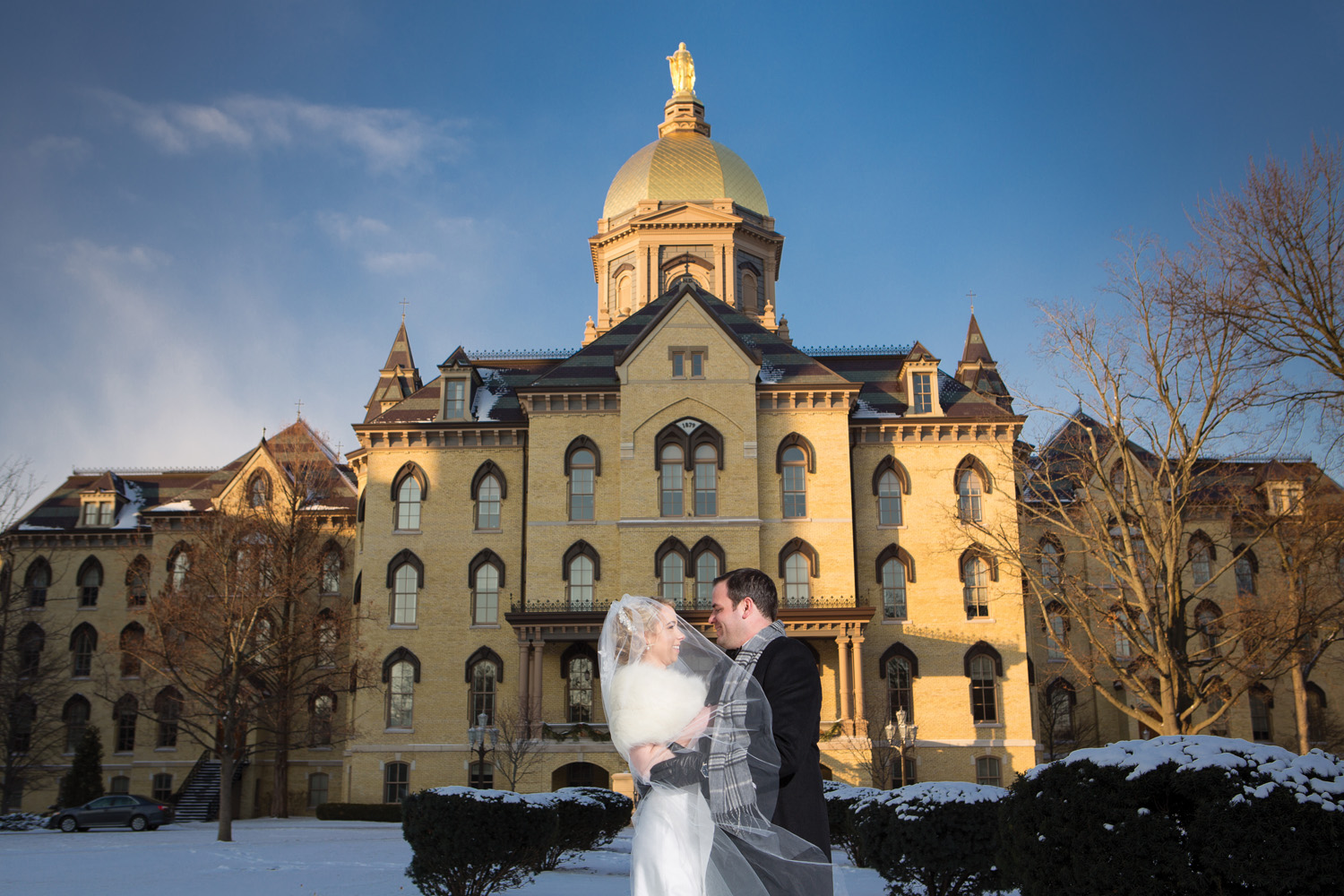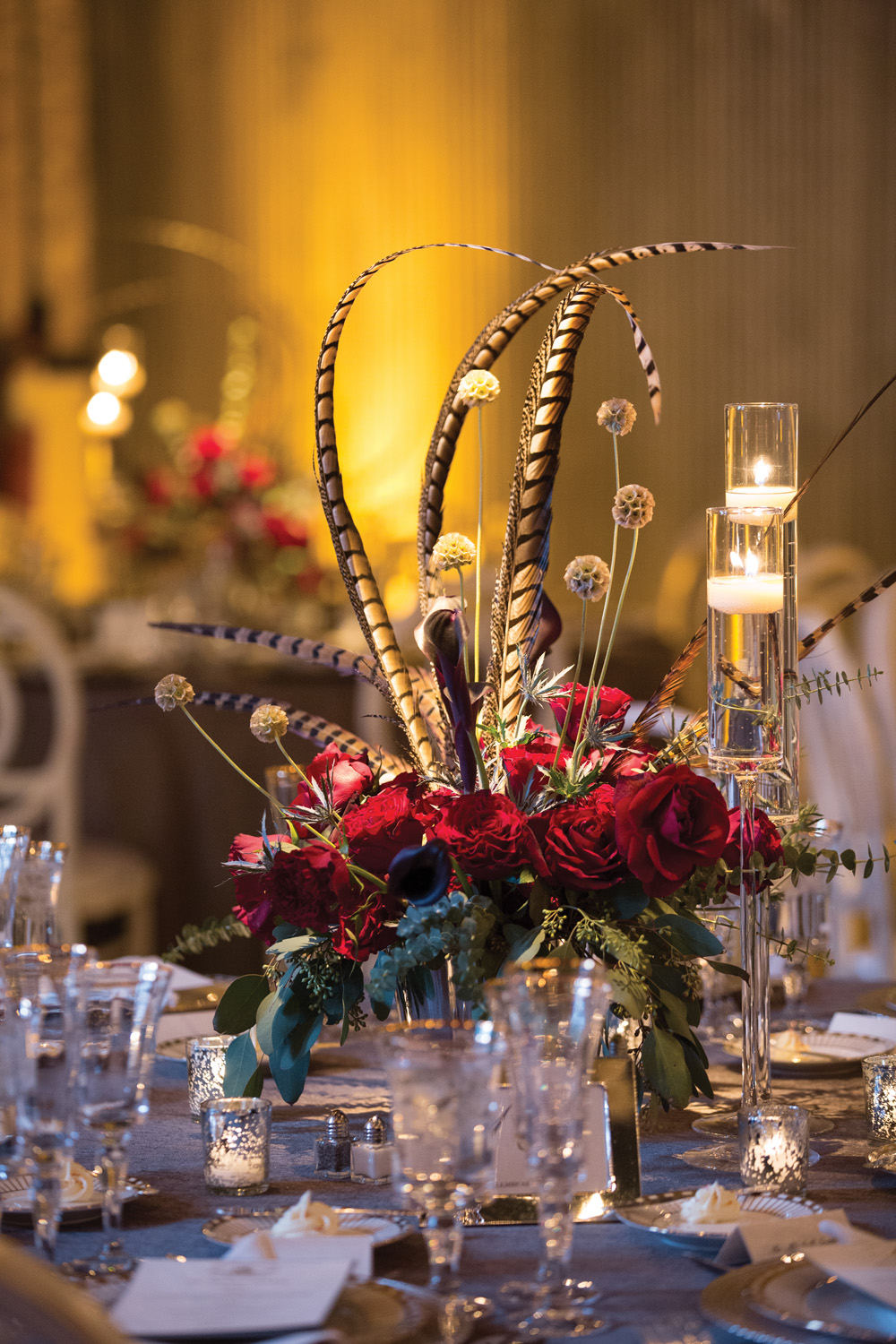 Your Advice to Engaged Couples:
The 3 most important things to remember when planning your wedding day are: #1 – Remember that this is a day to celebrate your love for each other and it's all about you. But be willing to take advice from the professionals. I thought I knew how I wanted the day to go, but my mom wasn't afraid to tell me when it couldn't work out that way. Luckily I listened to her, and not surprisingly she was right. #2 – HAVE FUN! And make sure your guests do too! We did this by always having things for our guests to do, including at the reception. We kicked it off by inviting everyone on the dance floor before dinner. This kept the energy up all night long and the more fun our guests had, the more fun we had! #3 – Hire a photographer AND videographer. It's so much fun reliving the day!
Photo Credit: Jennifer Mayo Studios, www.jennifermayostudios.com