Written by Cher Goggins of Merry Me Events
Ahhhh, fresh flowers. Our team DREAMS about this kind of stuff (yes, for real) and new ways we can make magic with flowers. We love designing fresh bouquets and arrangements. But we really love what's beyond that. You know… those Pinterest-worthy designs no one else is doing. Here's how we're going beyond the bouquet to make beautiful statements with fresh floral designs.
Hang Them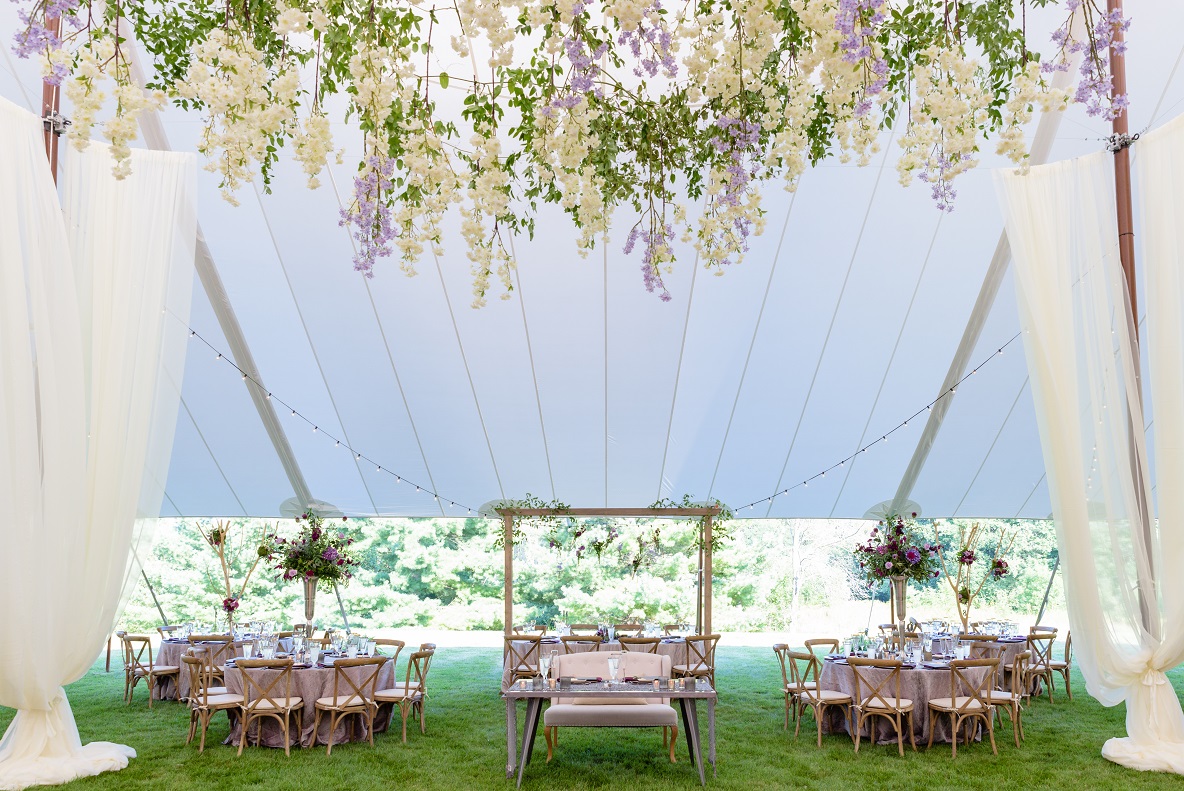 Done properly, hanging fresh flowers can pull together a design in the most elegant way. We've done this over dance floors, as backdrops and on arches. What we love most about this is the versatility – the floral design can either translate in the form of a giant statement piece or delicate hanging bud vases.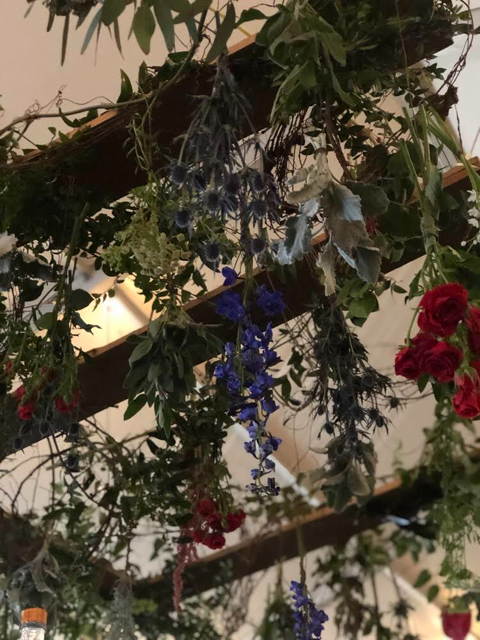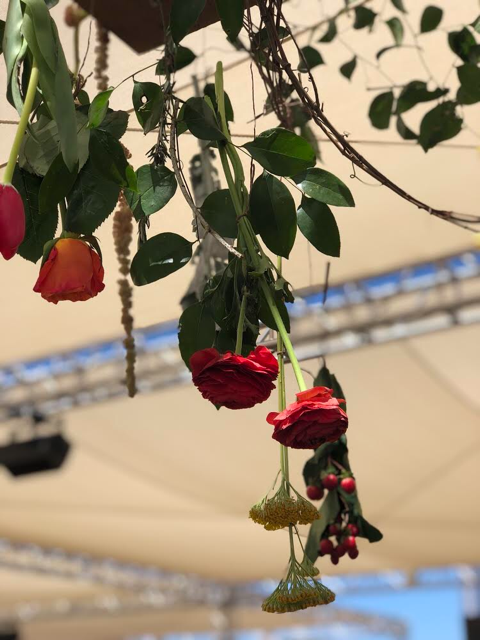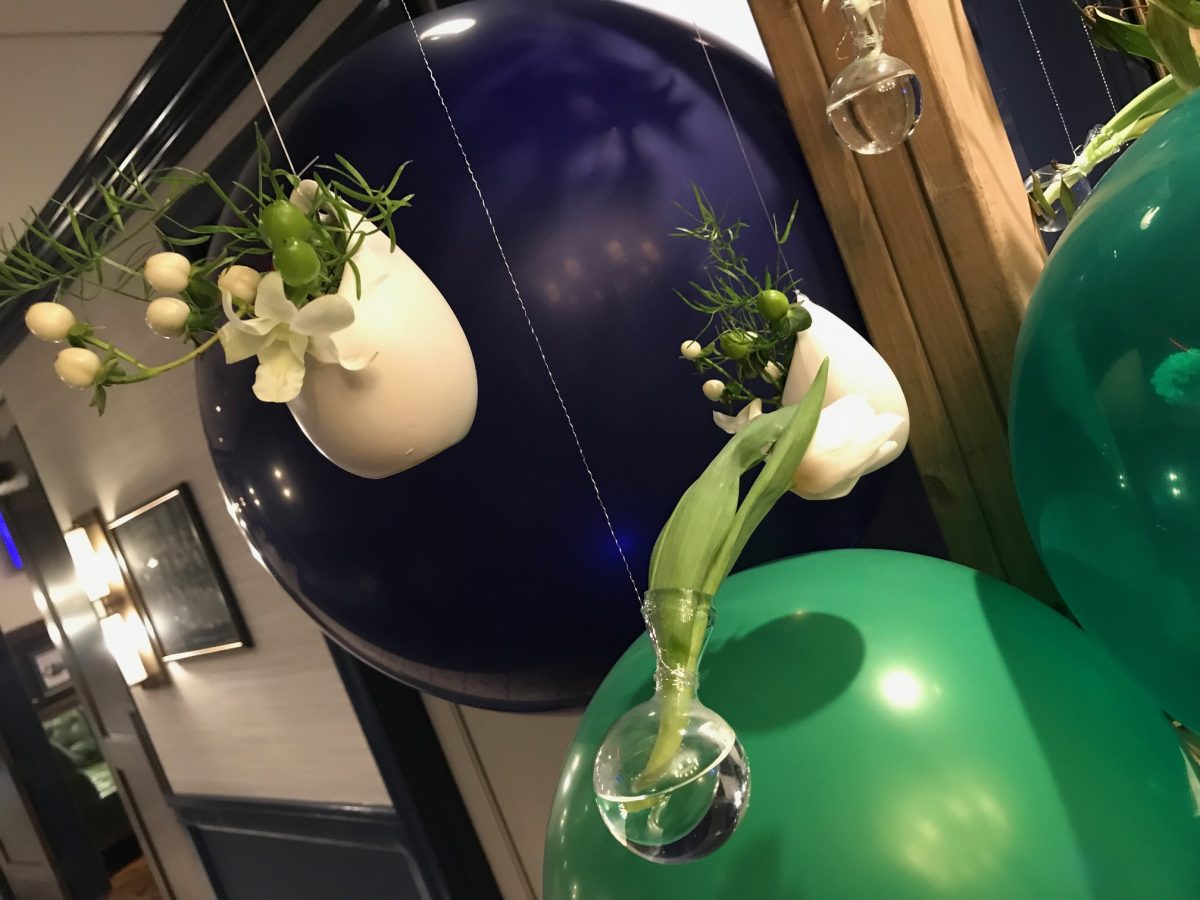 This technique can also be used to set the scene. Earlier this year, our lead floral designer, Julie, attended a Mayesh Masters Design Class in San Diego with Shean Strong – a fresh floral design pro in the wedding industry. During that class, Julie helped create a structure along a wall and then install greenery and flowers on the structure to create a stunning live floral wall.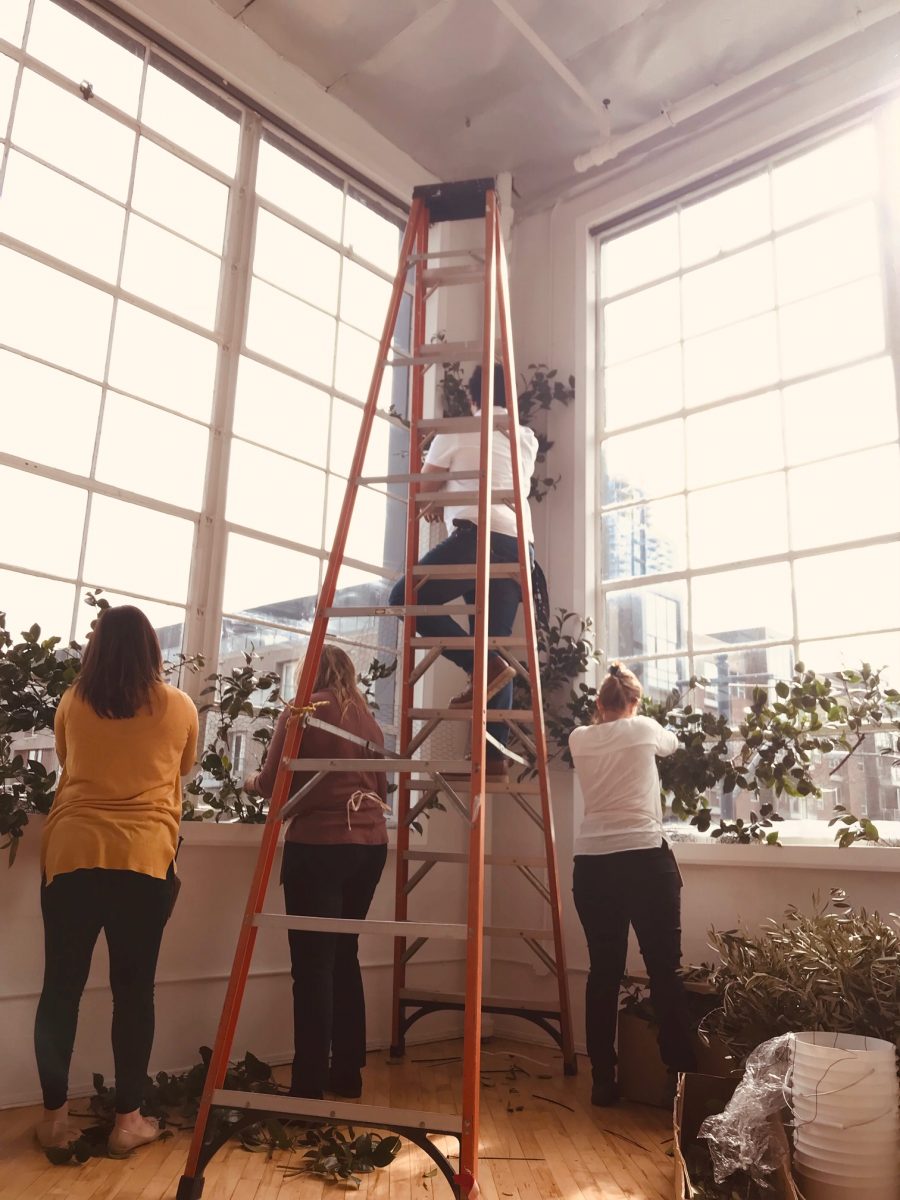 Place Them
Get funky with your escort cards and place cards. Use succulents to hold the guest names (you could easily do mini arrangements too!), then have guests pick up their succulent on their way into the reception to guide them to their table. You could also have plants or arrangements waiting at each table, with a guest name tucked inside. BONUS: These can double as party favors for your guests!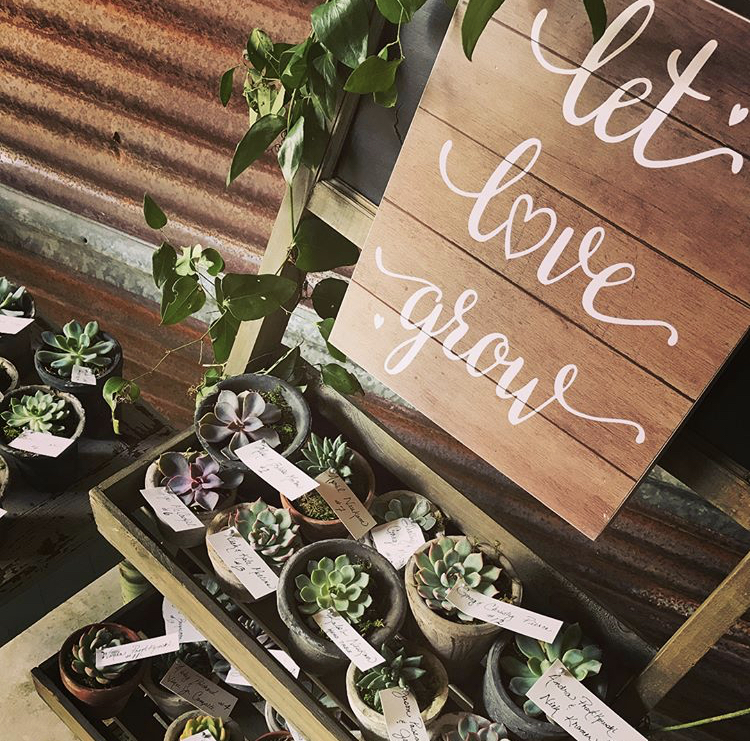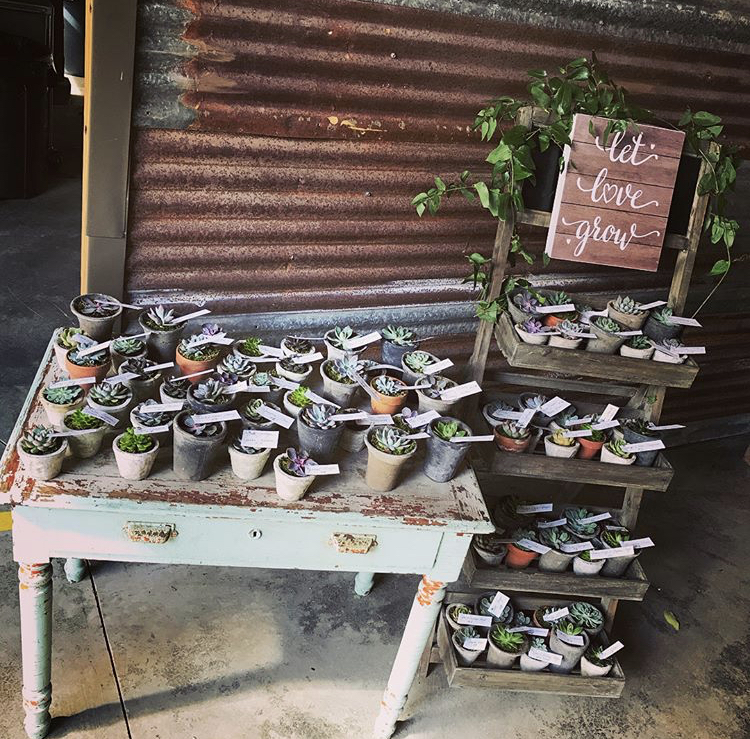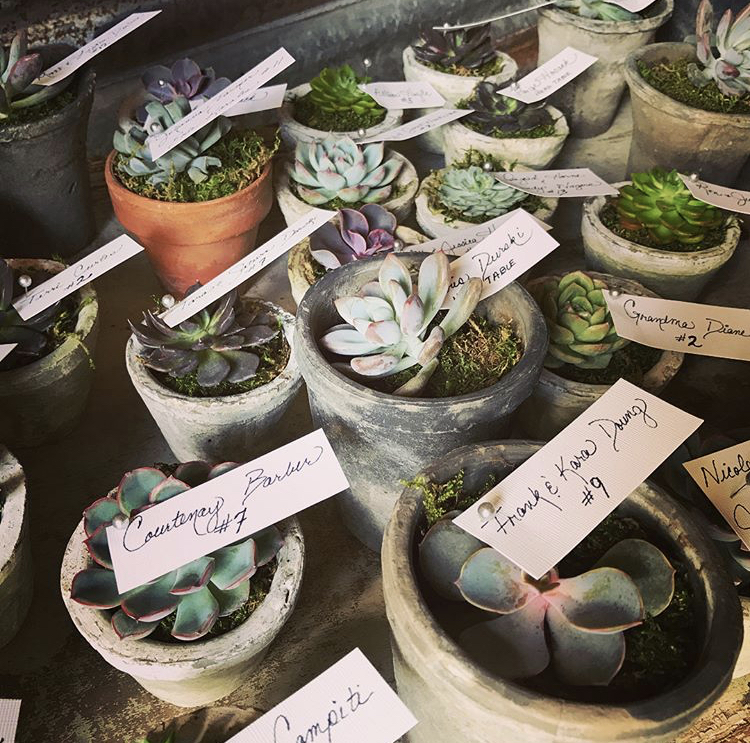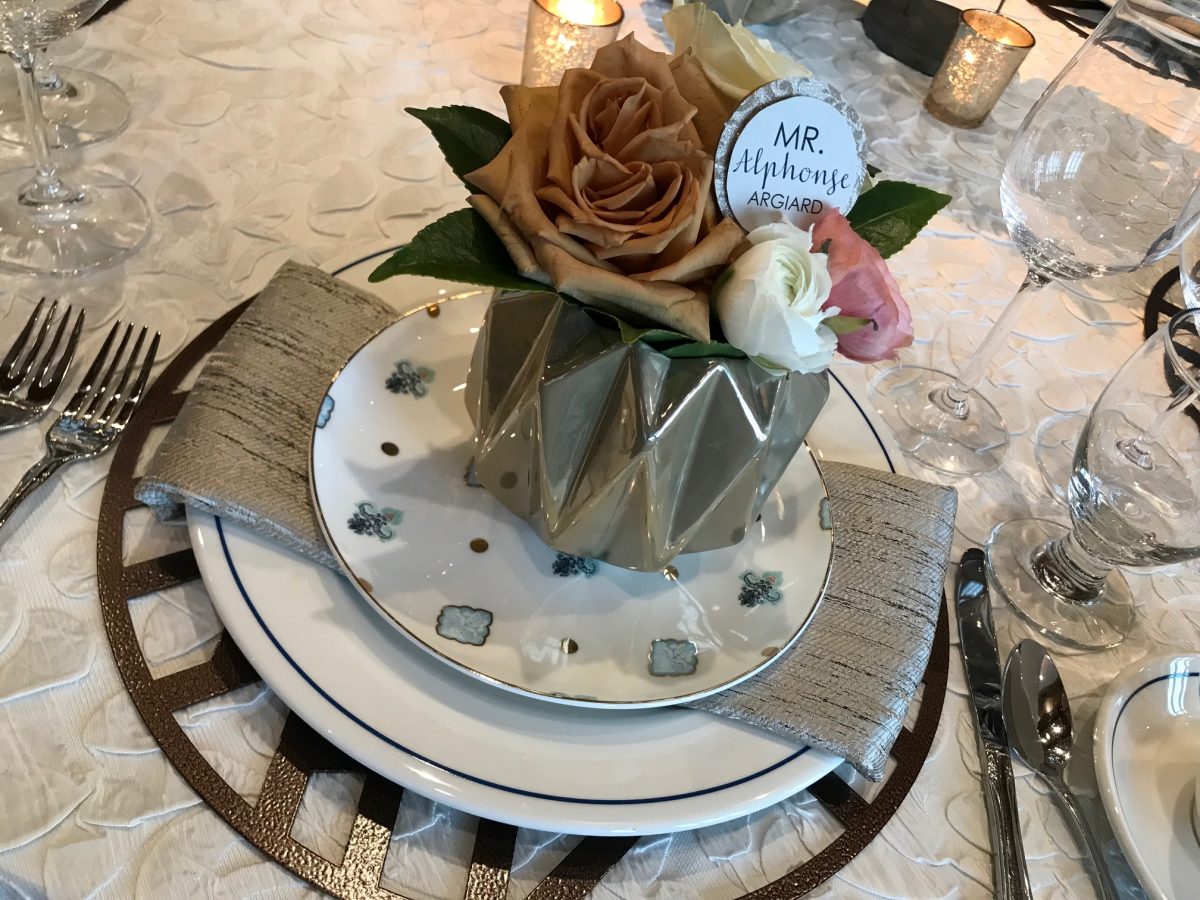 Multiply Them (Money Saver Alert!)
Another trend we're seeing is repetition of simple to create a big impact. One way we've pulled it off is with massive Baby's Breath arrangements in three huge vases on one table. We also love using several smaller bud vases to hold a few individual stems, then arranging the vases as one centerpiece. This can also be a less expensive option that still looks fantastic. It's elegant, beautiful, memorable, and it works.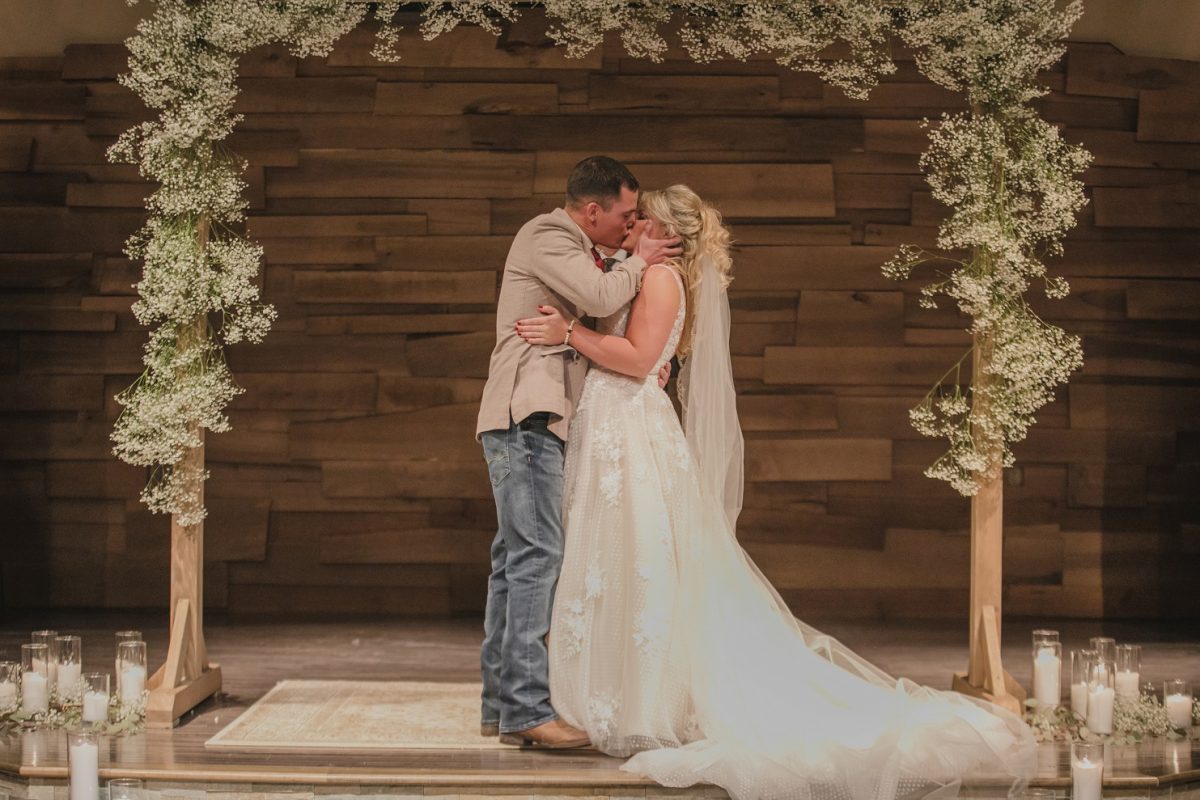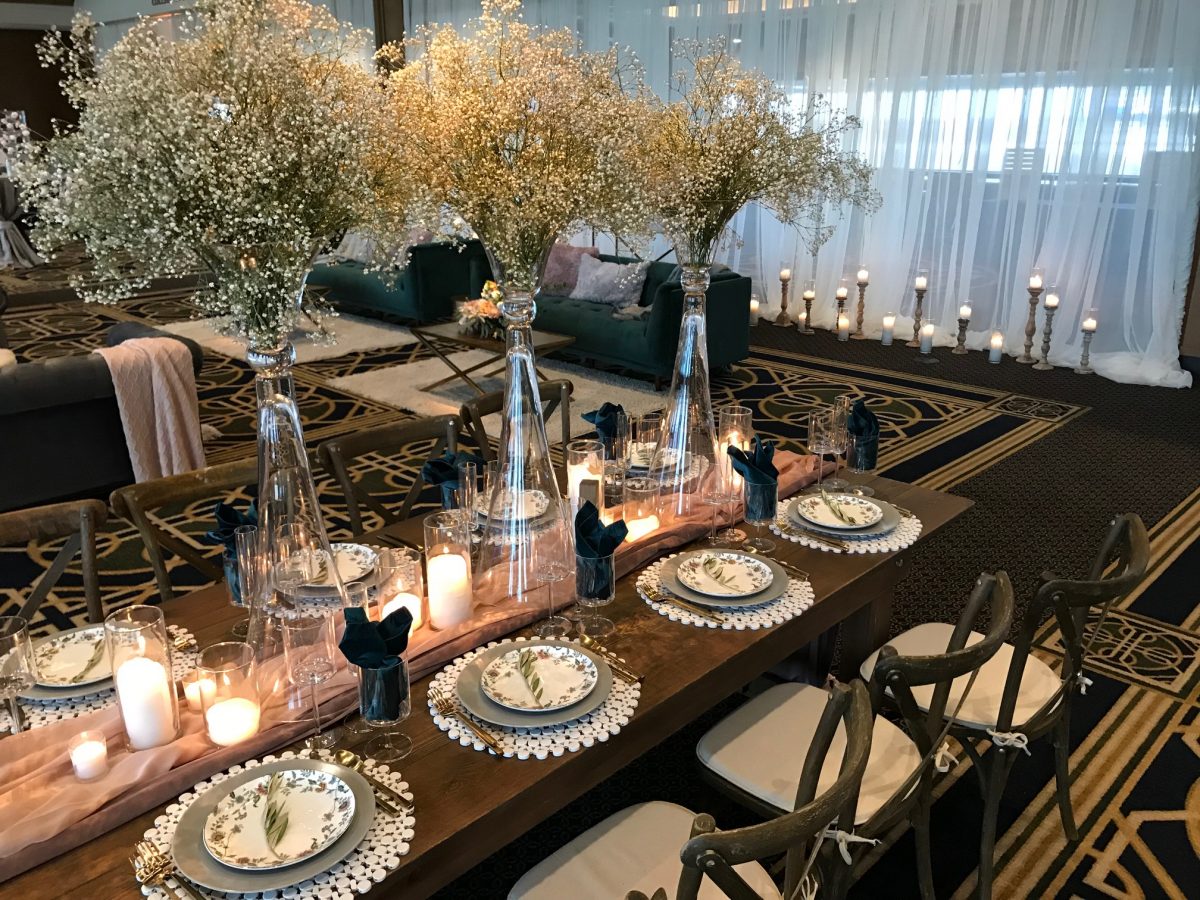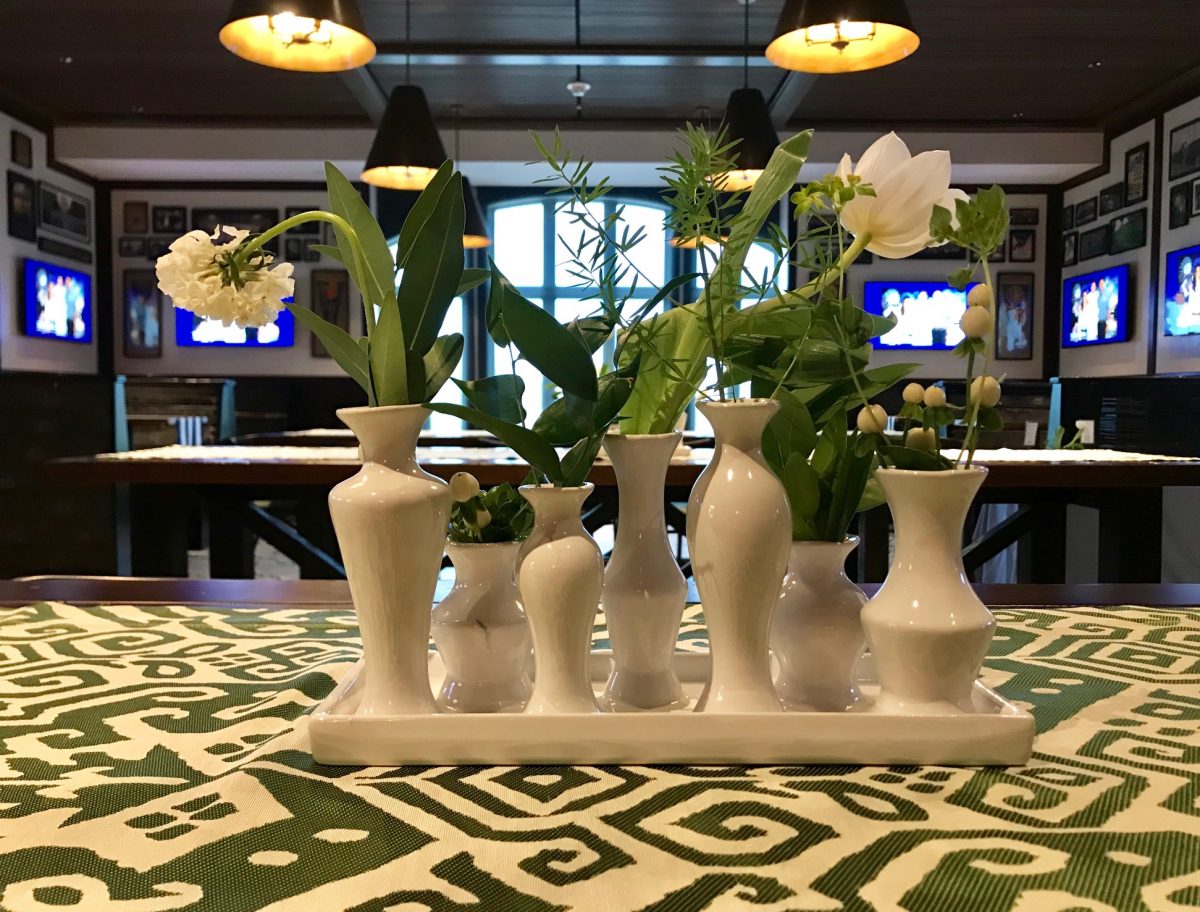 Dry Them
We're loving this one! Adding dried elements to a design can achieve a to-die-for Boho Chic look. This works with or without fresh flowers – we've done this both ways. It always helps take a table or event space to the next level.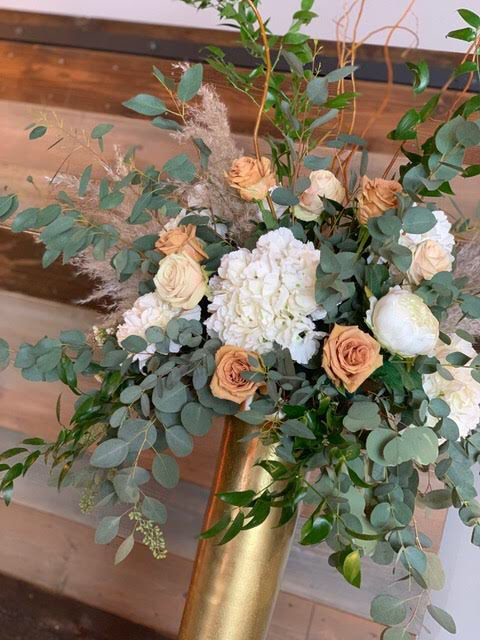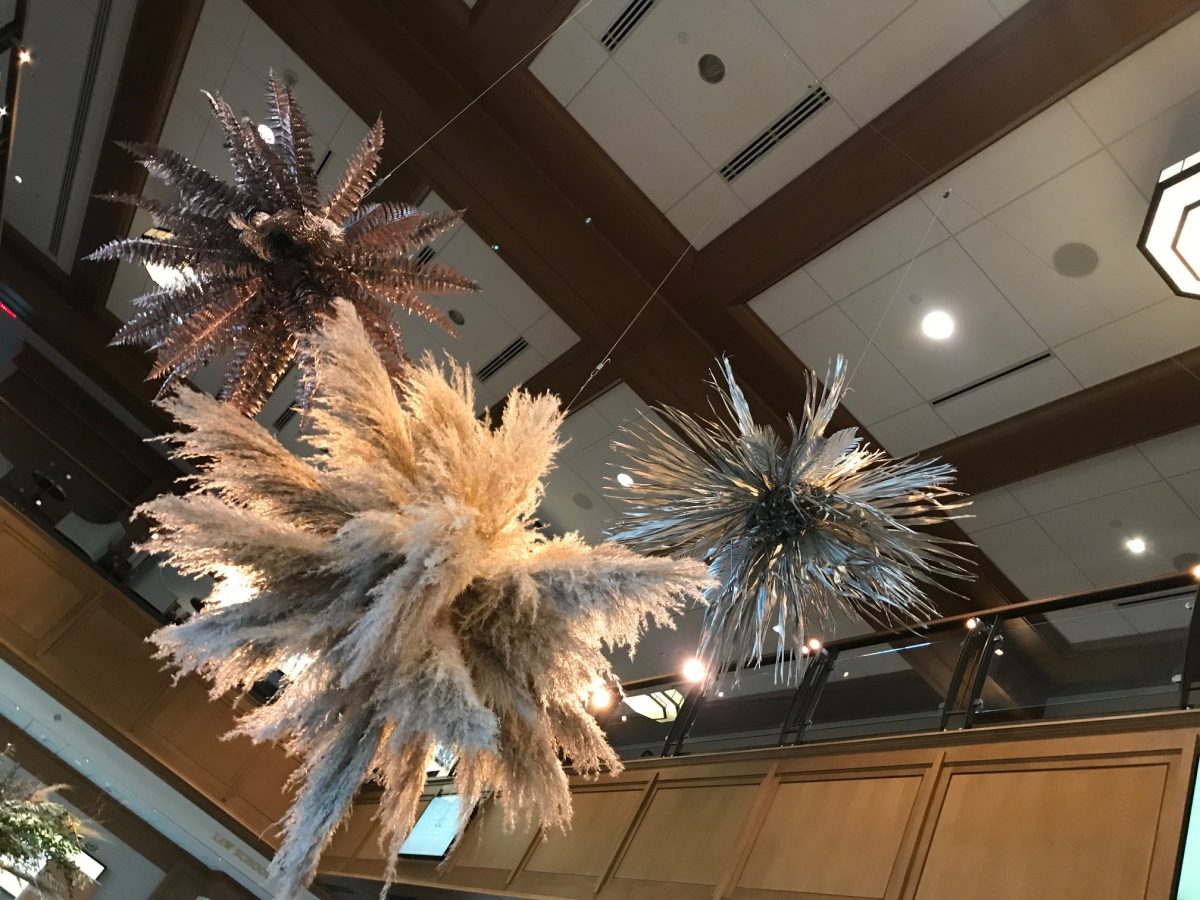 Wear Them
We cannot get enough of our Garden Goddess. For this custom skirt and hat, we used a combination of both fresh and silk flowers to ensure the look stayed perfect for the long haul. The Garden Goddess could greet guests, pass hors d'oeuvres and wow everyone by how well she compliments the rest of your wedding design!