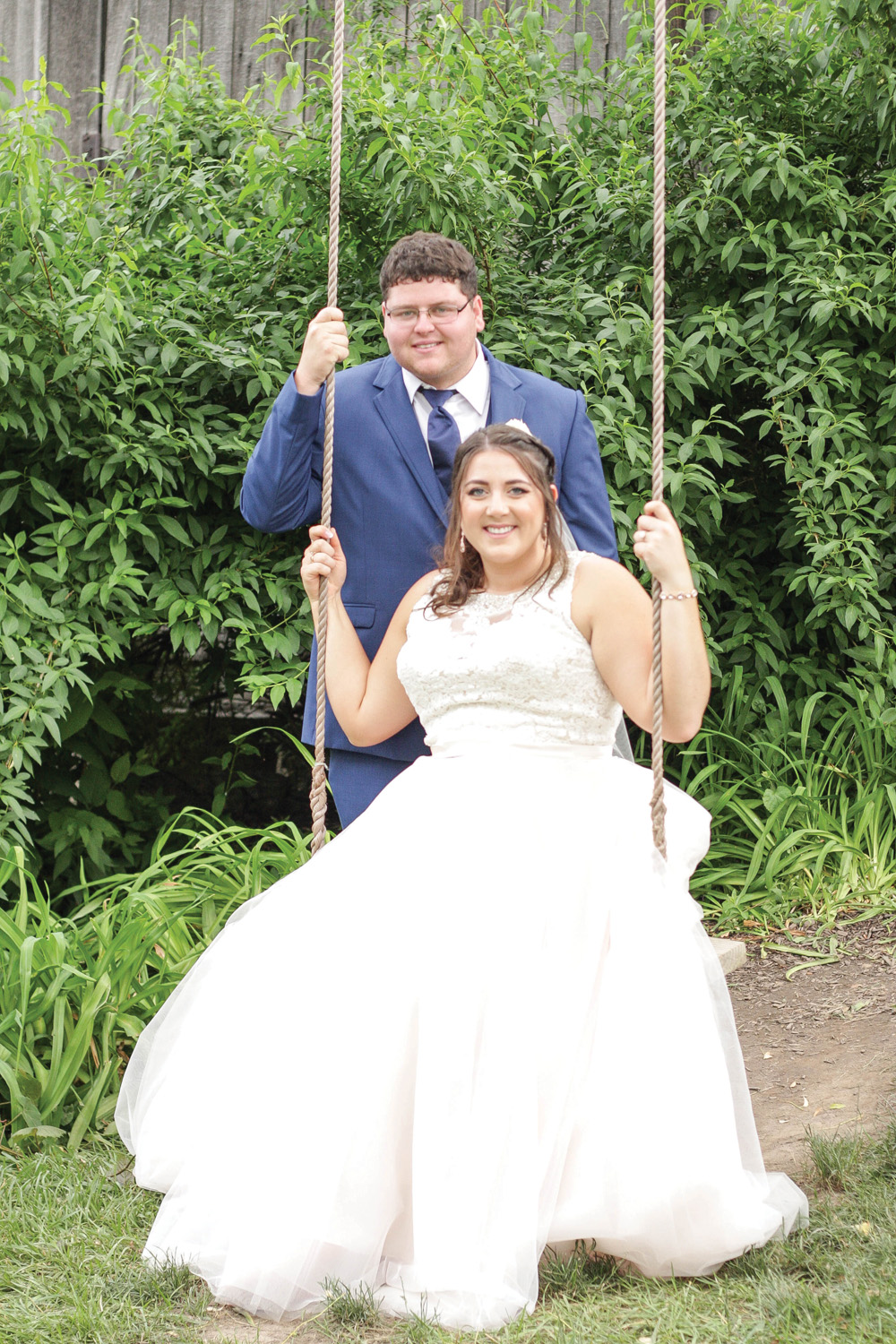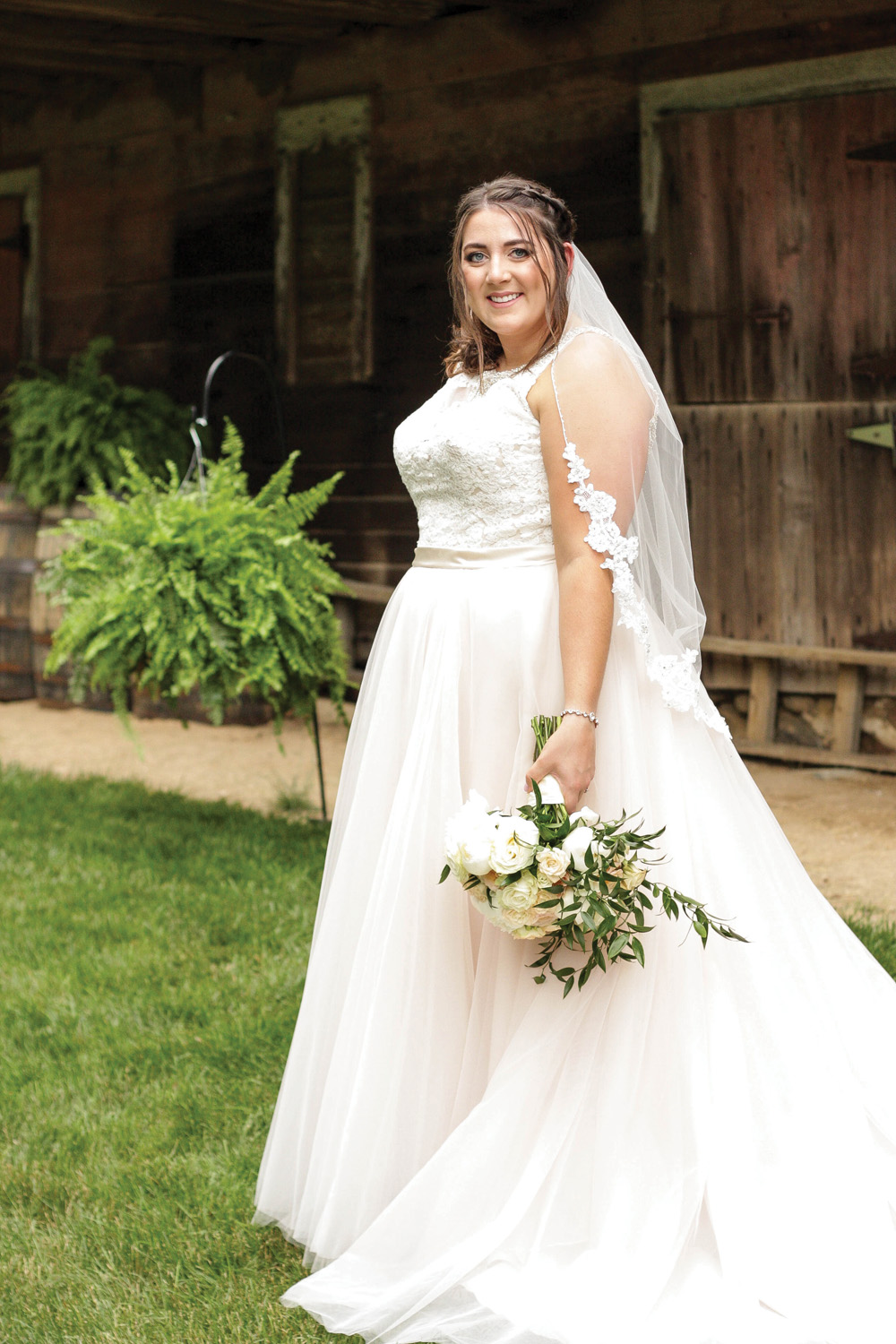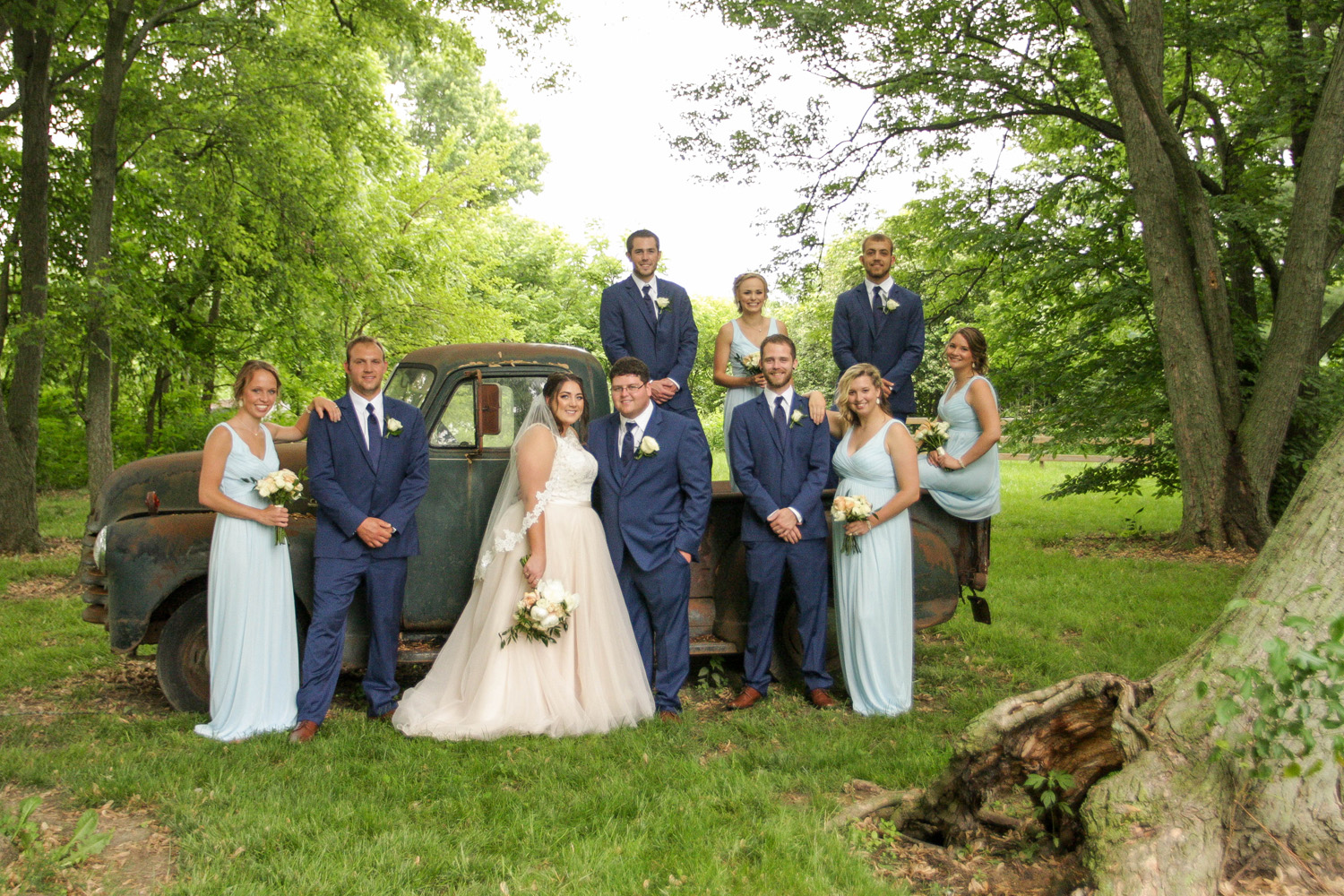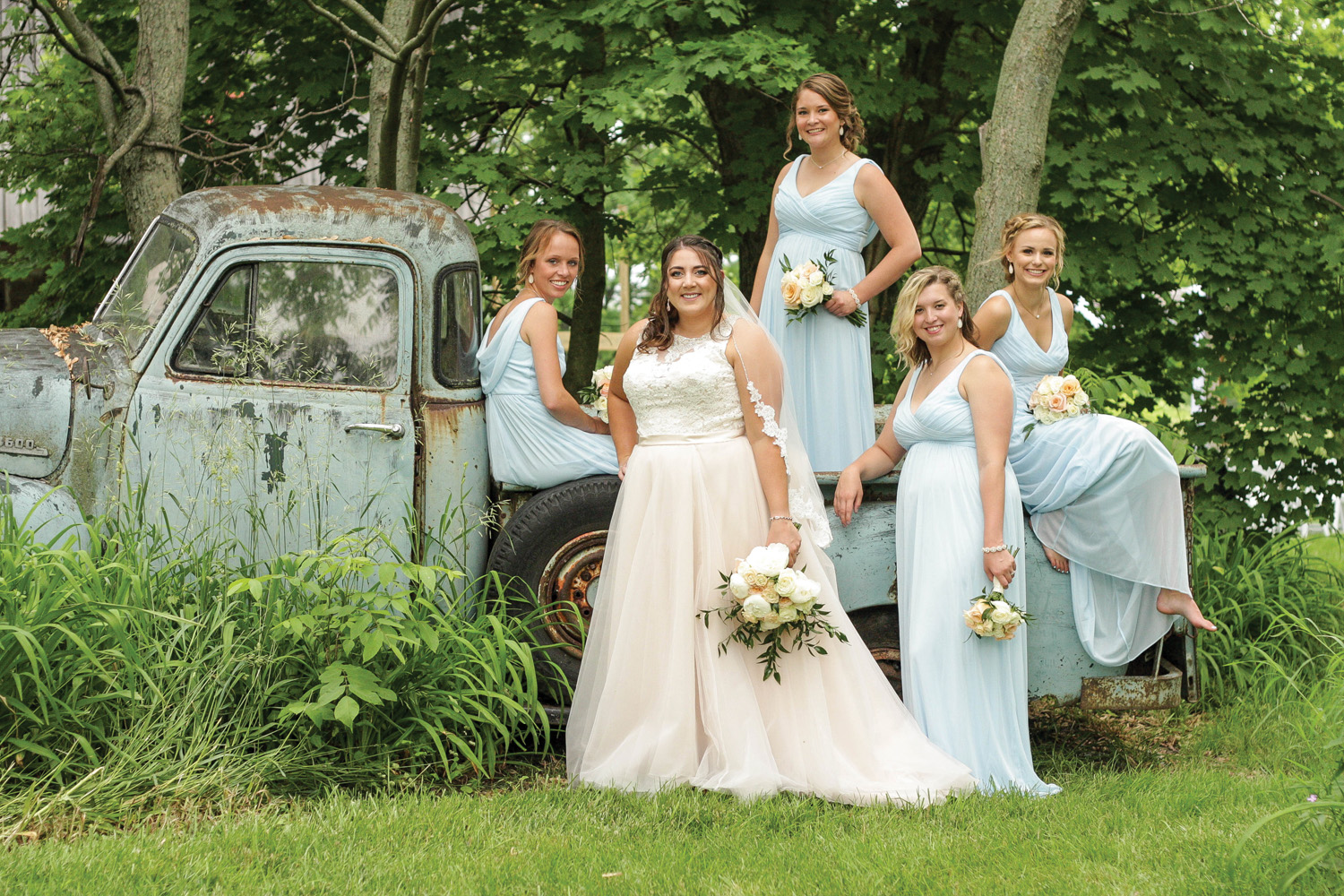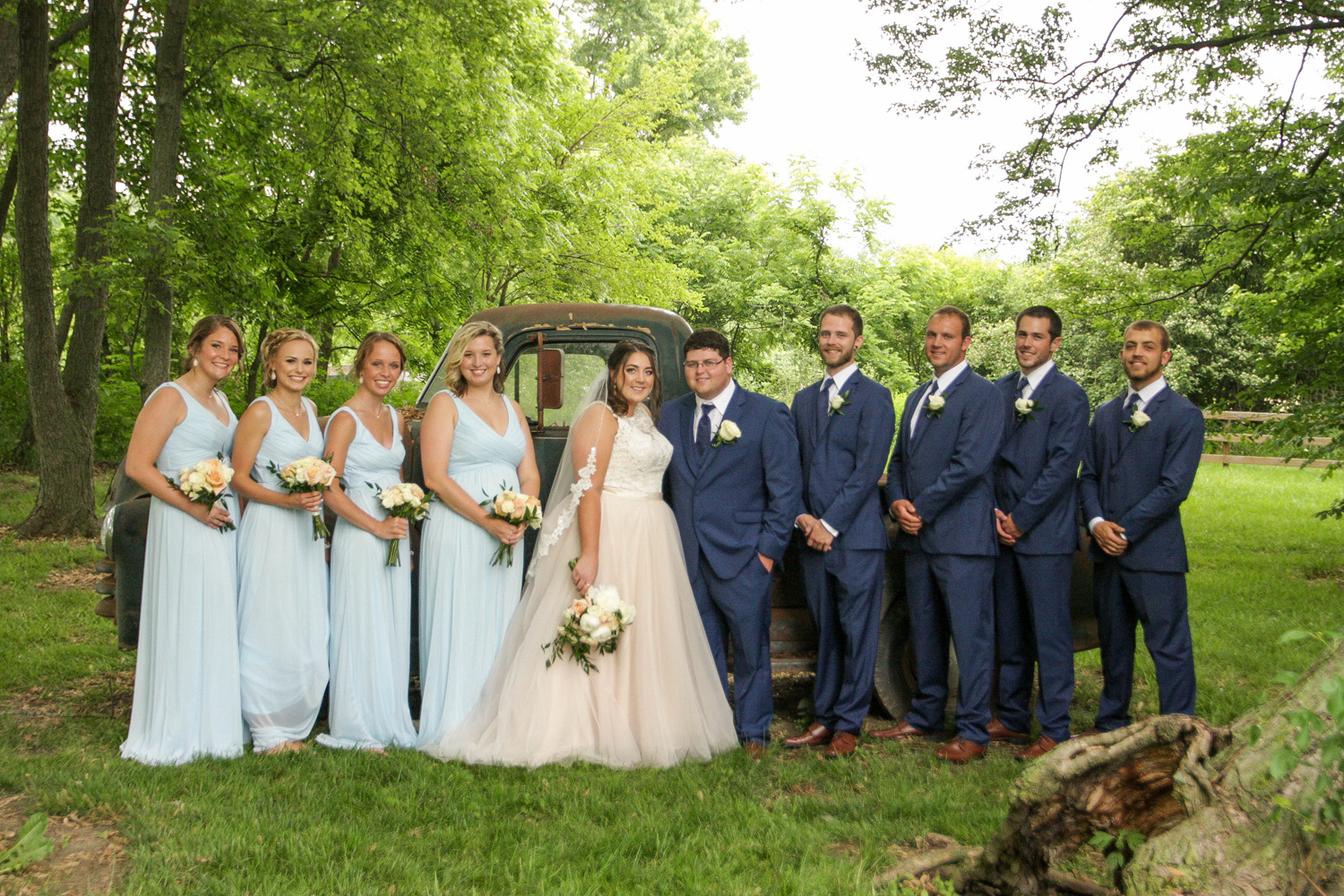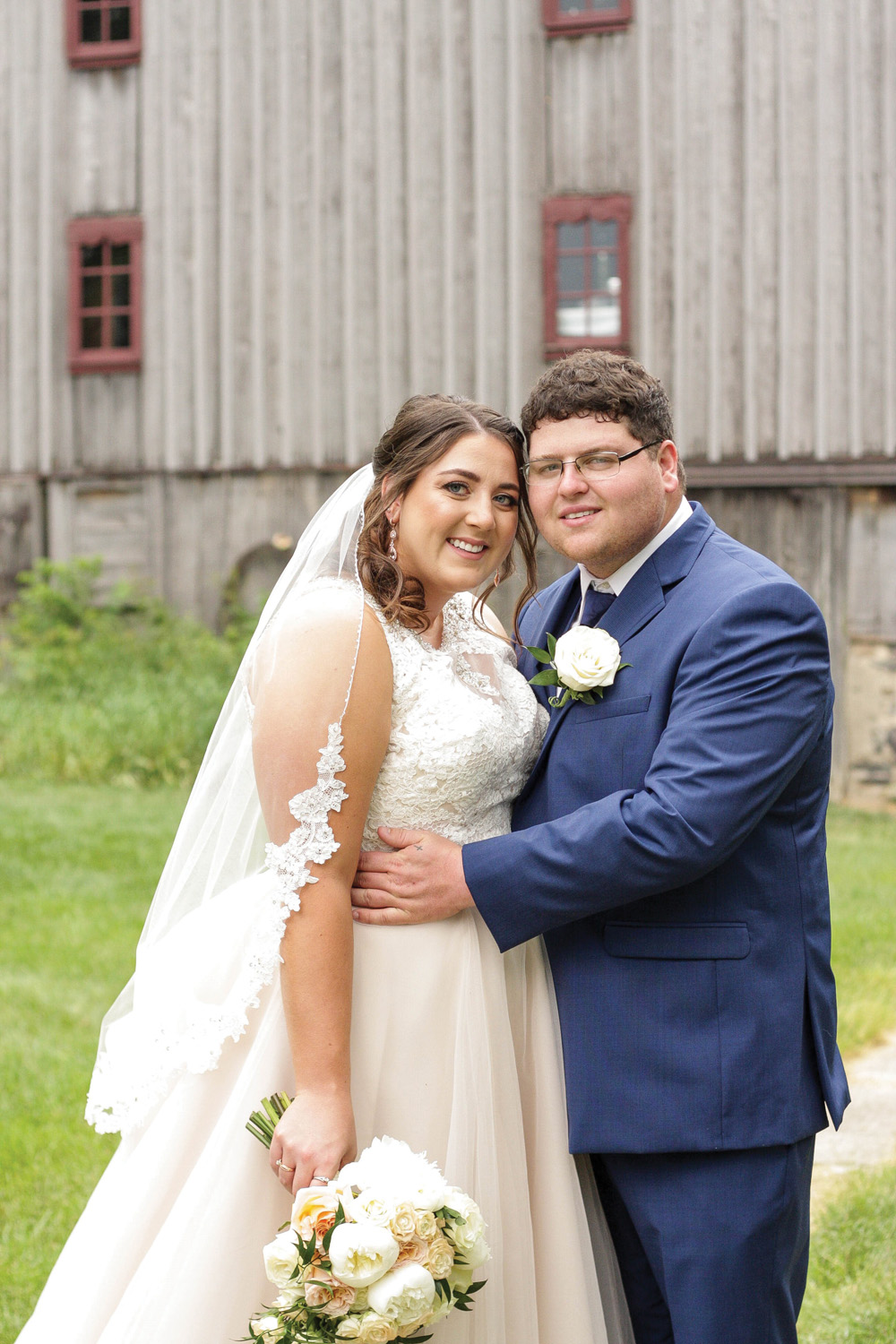 Describe Your Engagement
After taking our five-year anniversary pictures, I received a text that the photos were lost due to the computer crashing. Ashley DeBolt, our photographer, quickly scheduled us for a session the following weekend. While taking photos, Brian and I had chalkboards, and we would face each others back, write one thing we loved about each other, and turn around. The first round he wrote "smile," and I wrote "his laugh," the second wrong I wrote "unconditional love" and Brian wrote, "Will you marry me?" Of course, I said yes!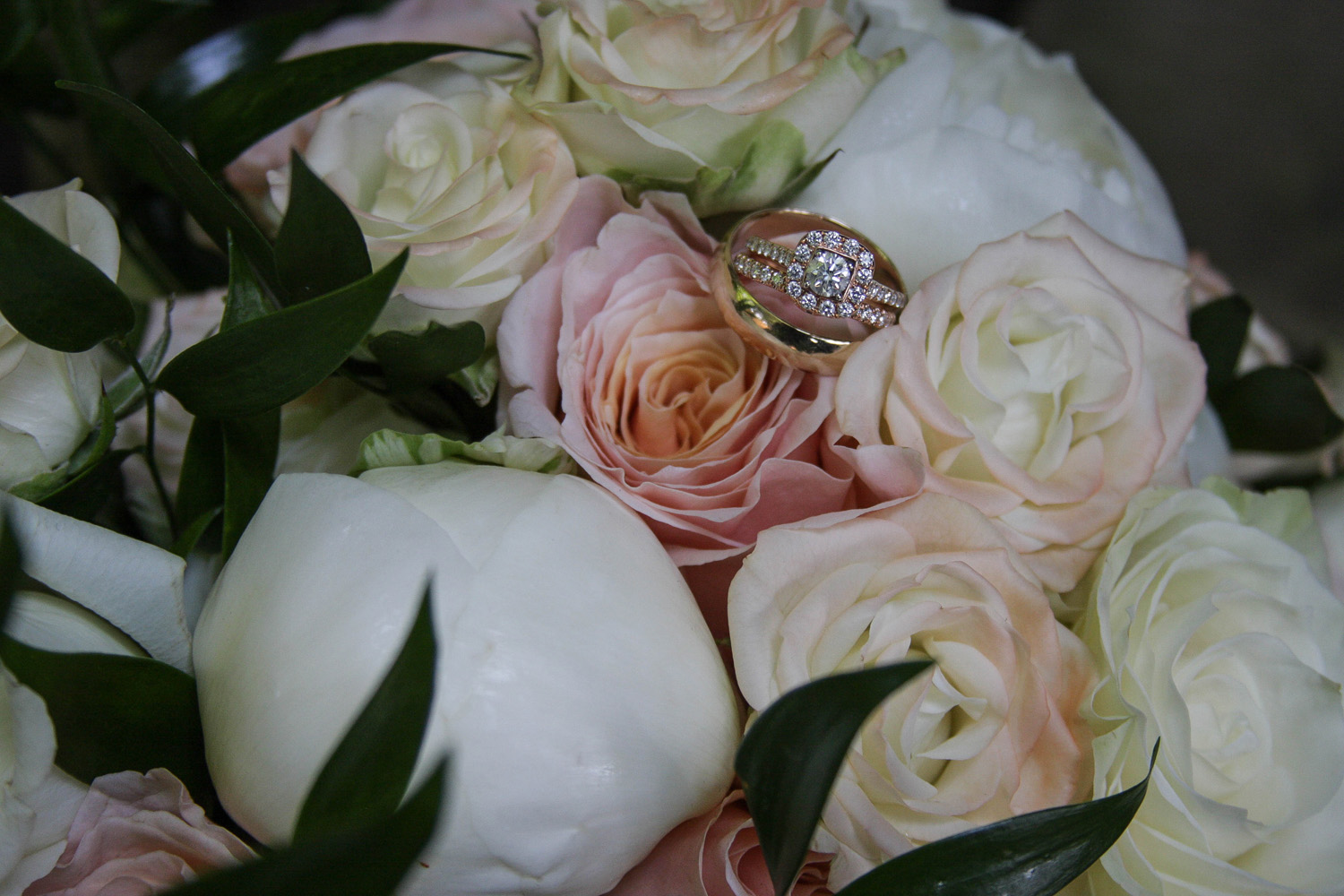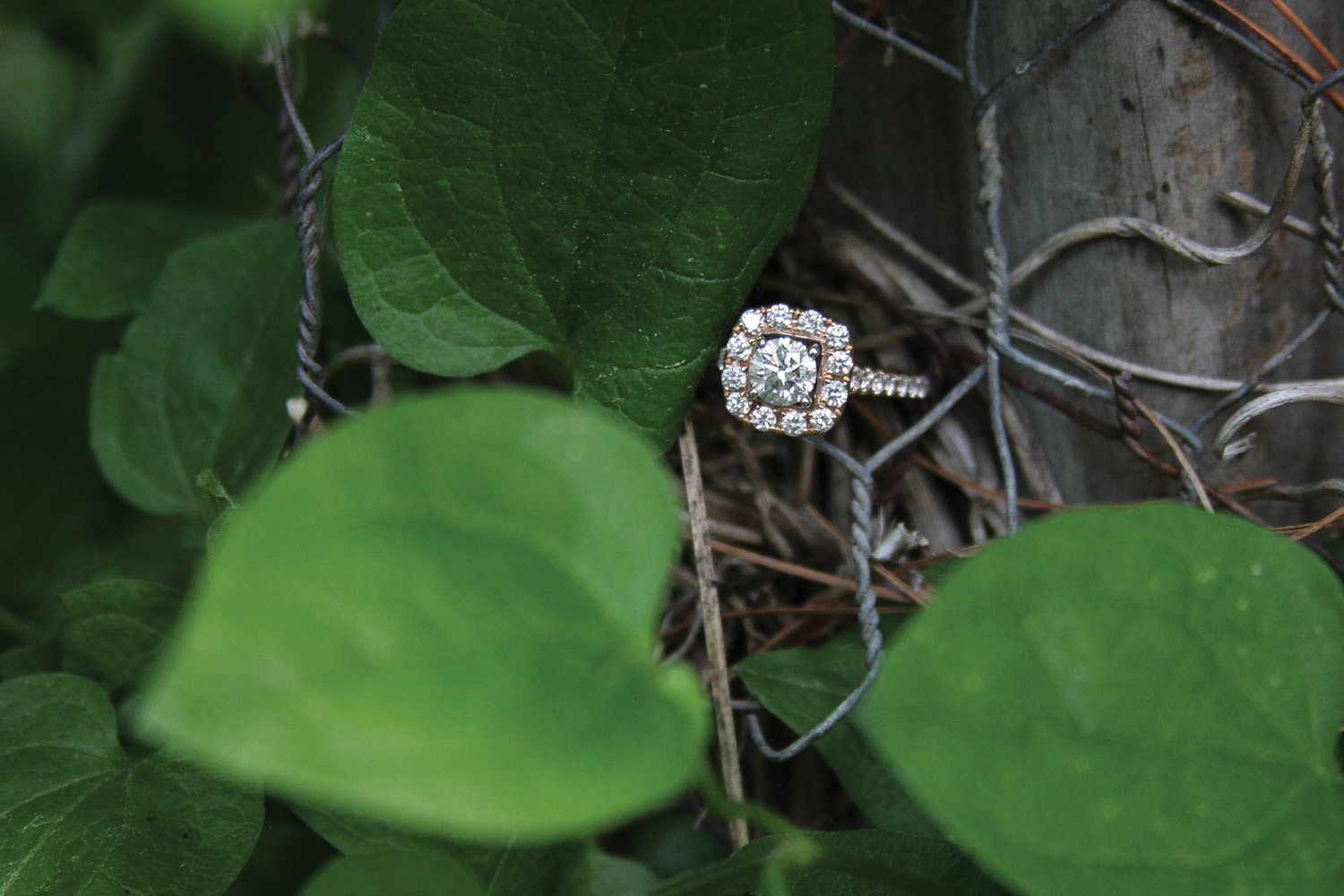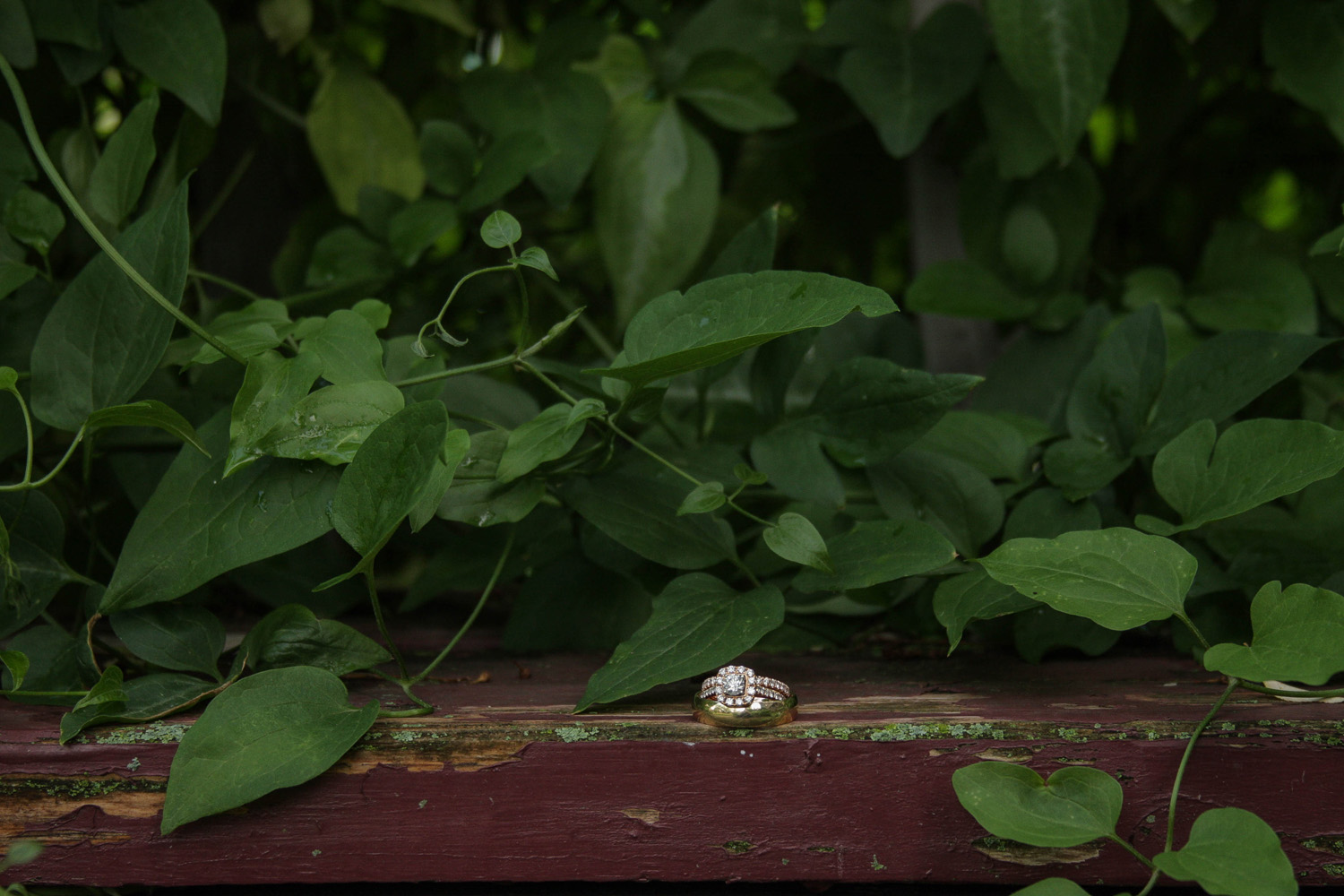 Describe Your Wedding Vision
My vision for my wedding was Chic Country. I wanted the barn and the landscape of Country Strong to symbolize who both Brian and I are at our roots. Additionally, I wanted to also put a chic and simple look to the decorations that we chose so we could exemplify the beauty of the barn. I chose a blue color pattern and complemented that with blush and greenery. Lastly, I wanted every detail to be in place so that our guests felt taken care of and enjoyed their time with us.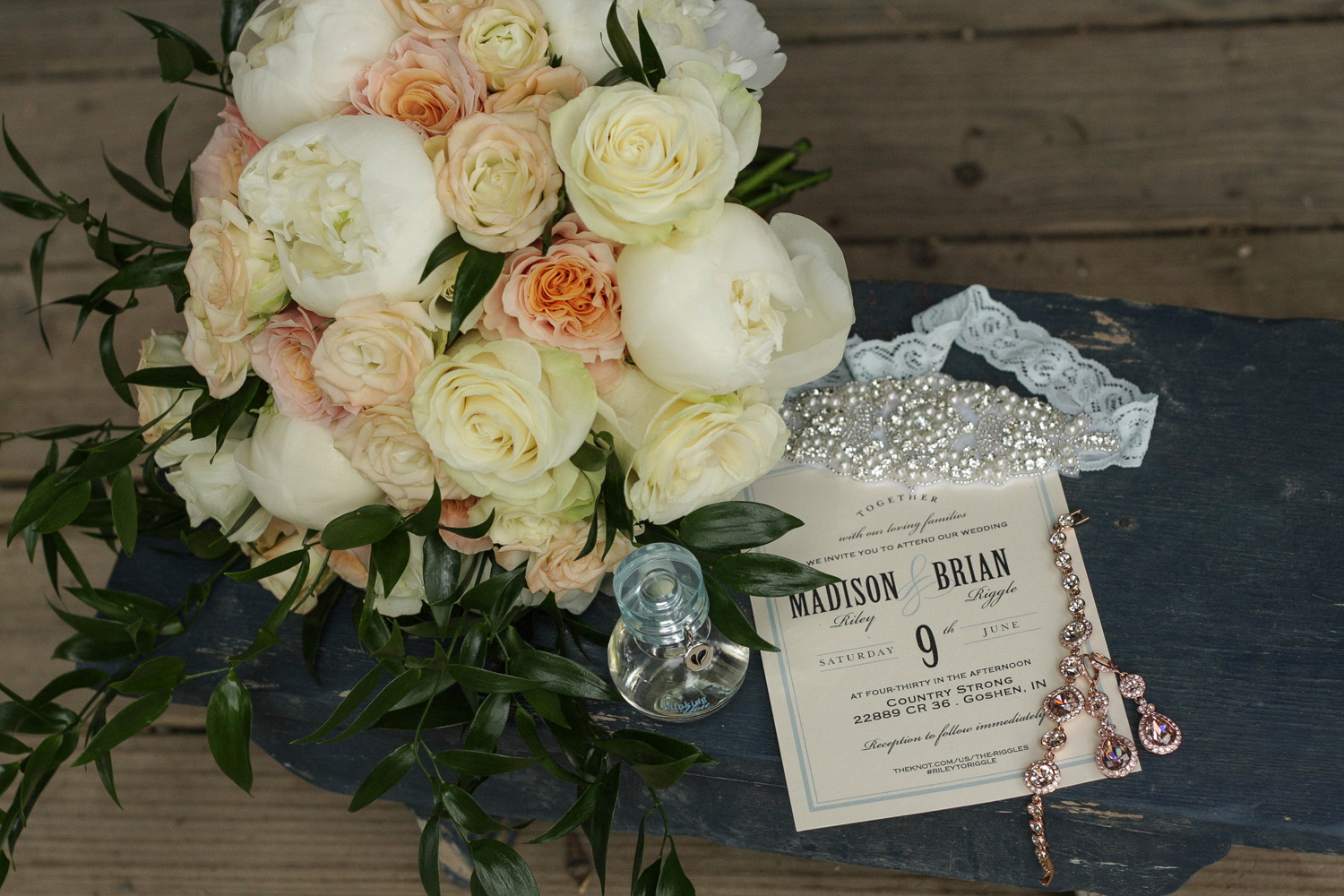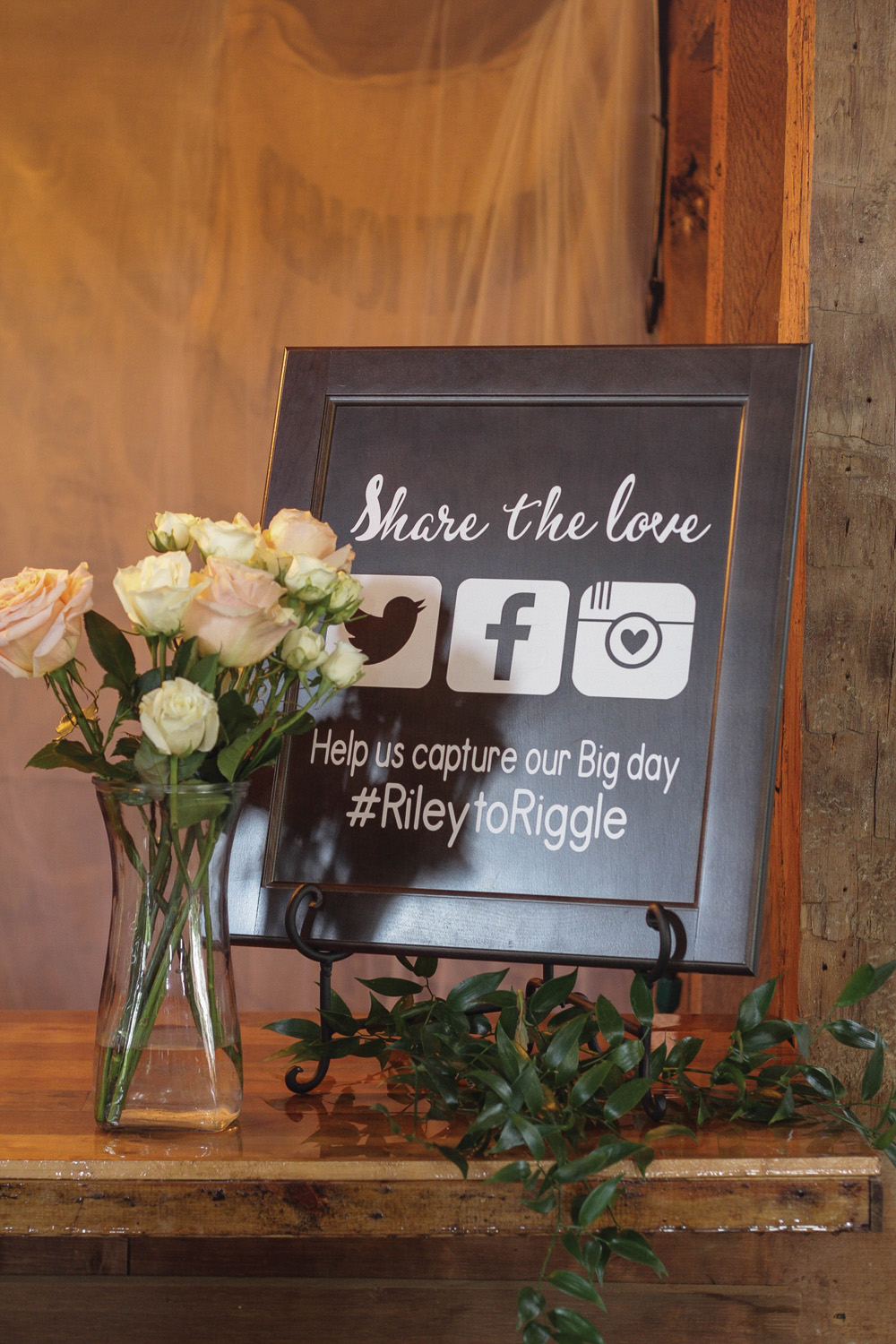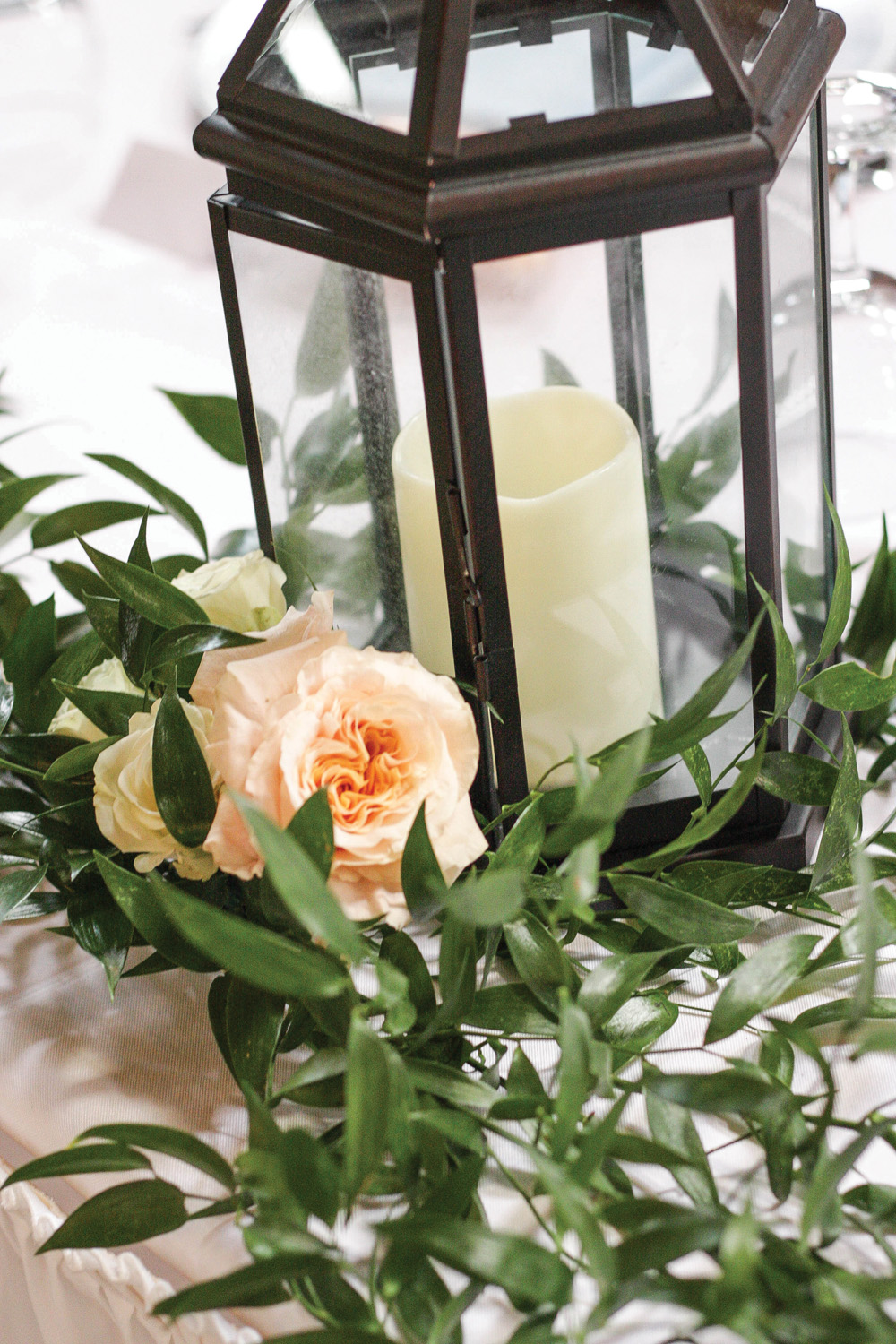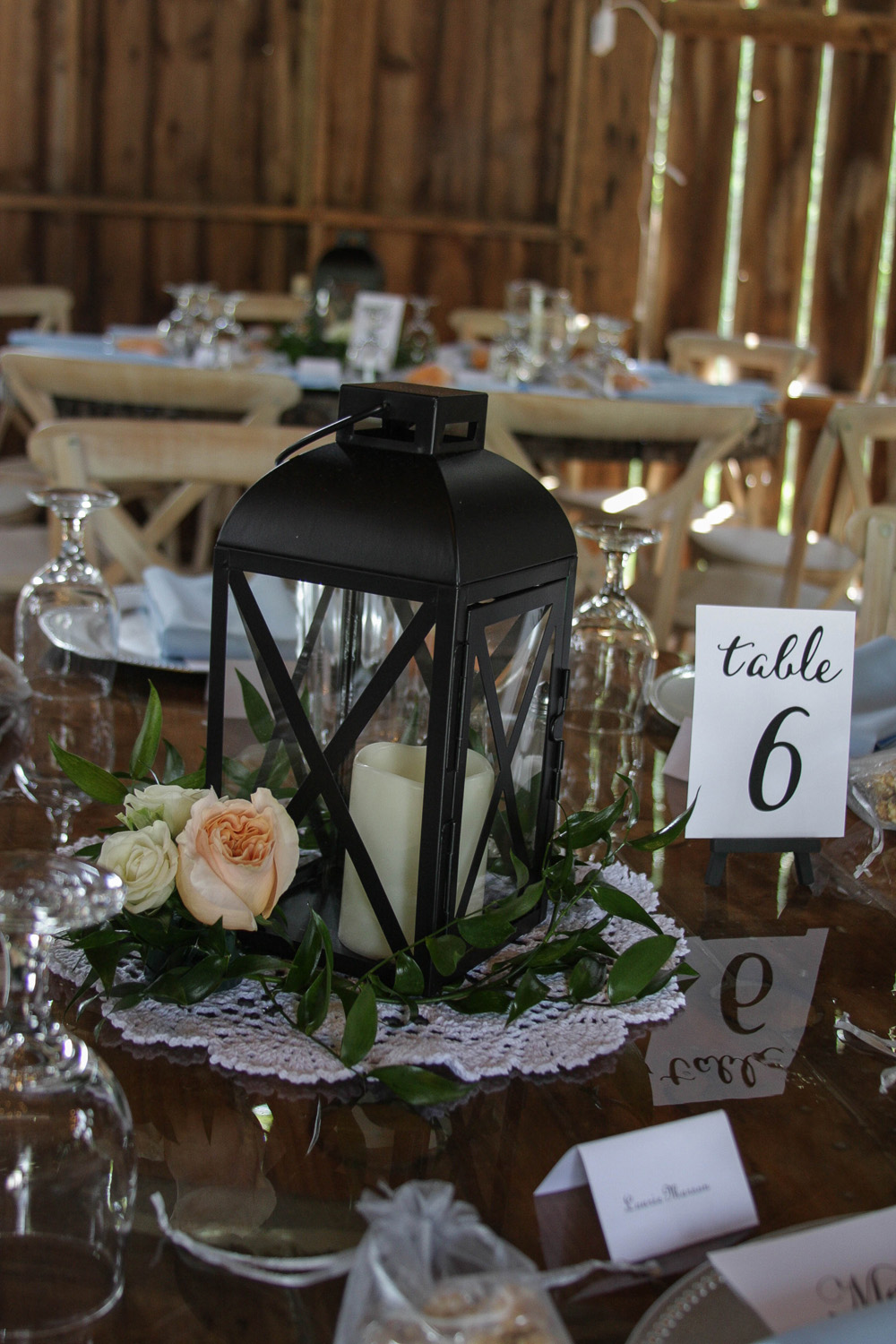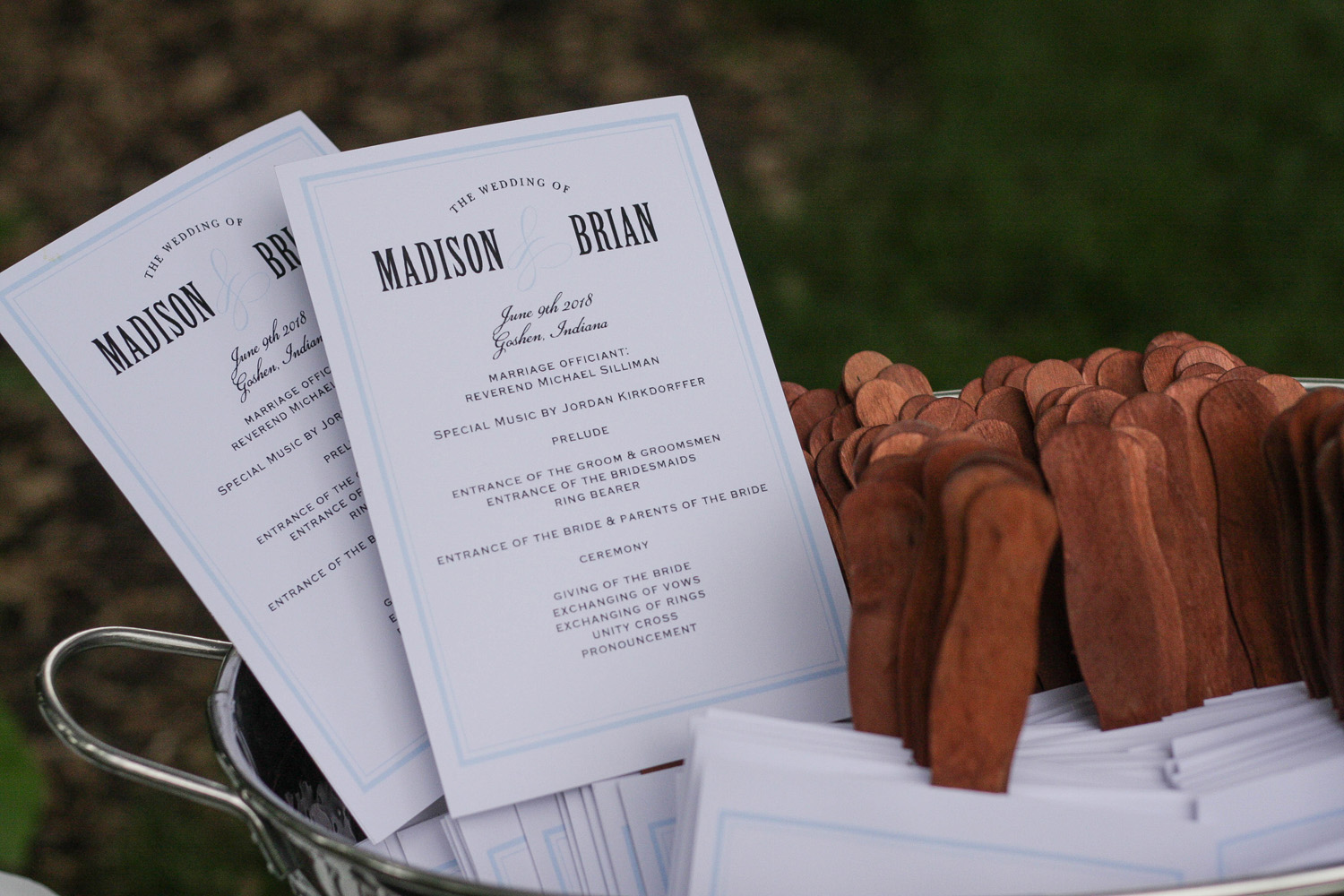 Describe Your Wedding Day
Our wedding day was perfect! Every detail was set, and the picture that we had in our head was put together by so many amazing people. With the help of many, Brian and I were able to focus on the beauty of the commitment we were making that day. It was humbling to have so many people attend our wedding, many of whom supported us through our relationship and were now able to see us say "I do!" While releasing guests to go through the buffet line, we played a trivia game with all of our guests; each question was about Brian and I. Whoever raised their table number and answered correctly were able to get in line. It was fun for Brian and I as we watched our guest think through some of the highlights of our six-year relationship. It was such a joy to laugh with our friends and family now as husband and wife!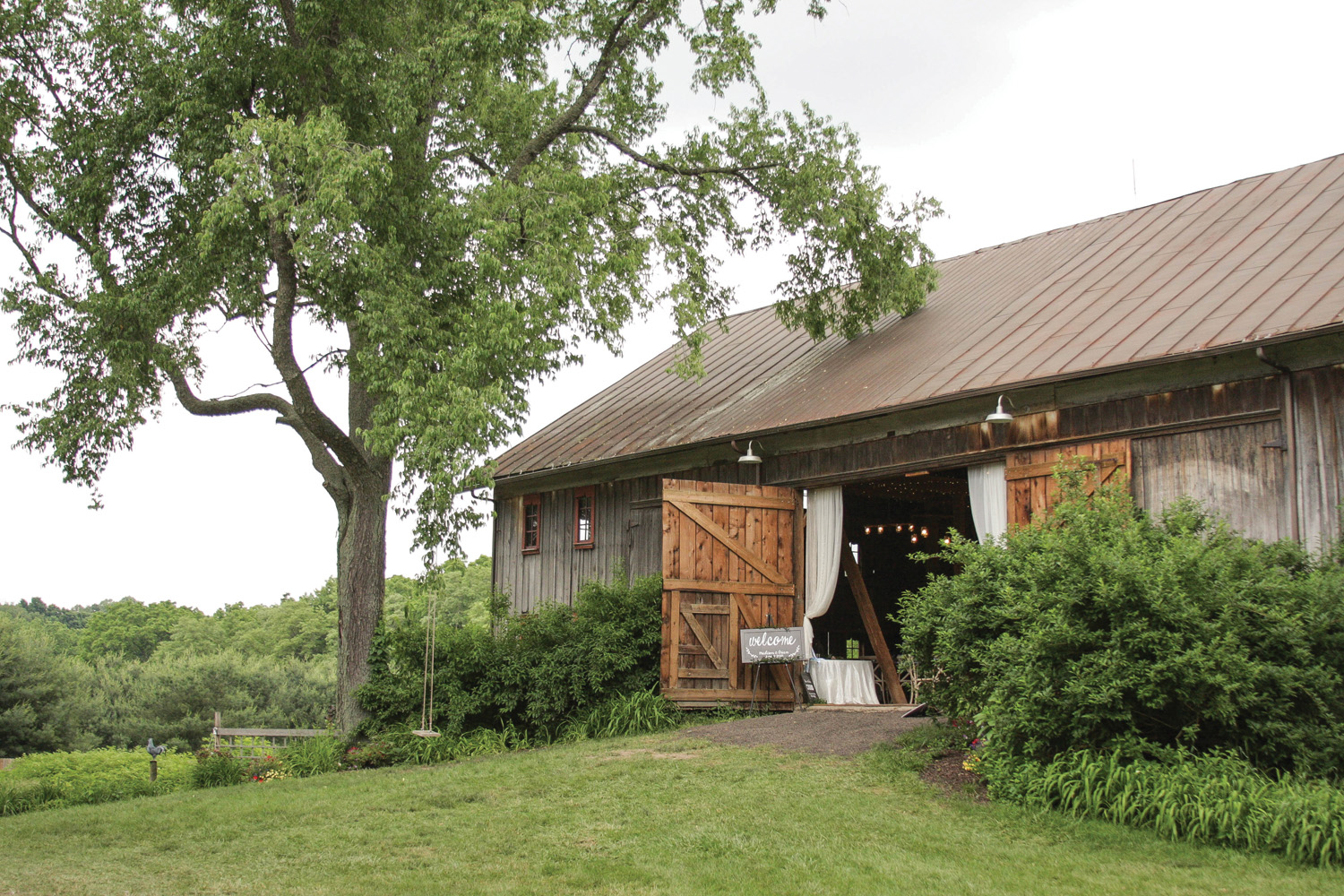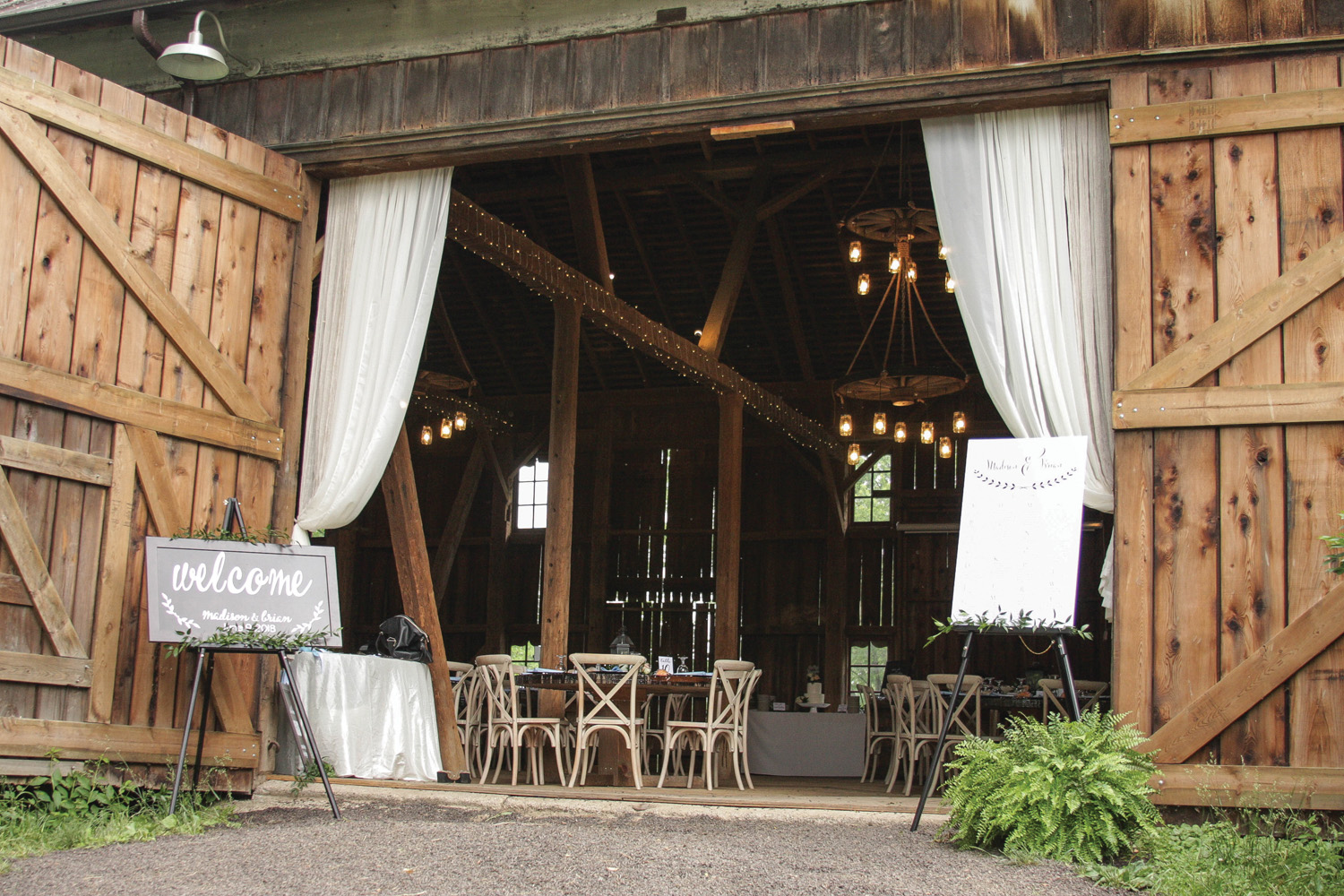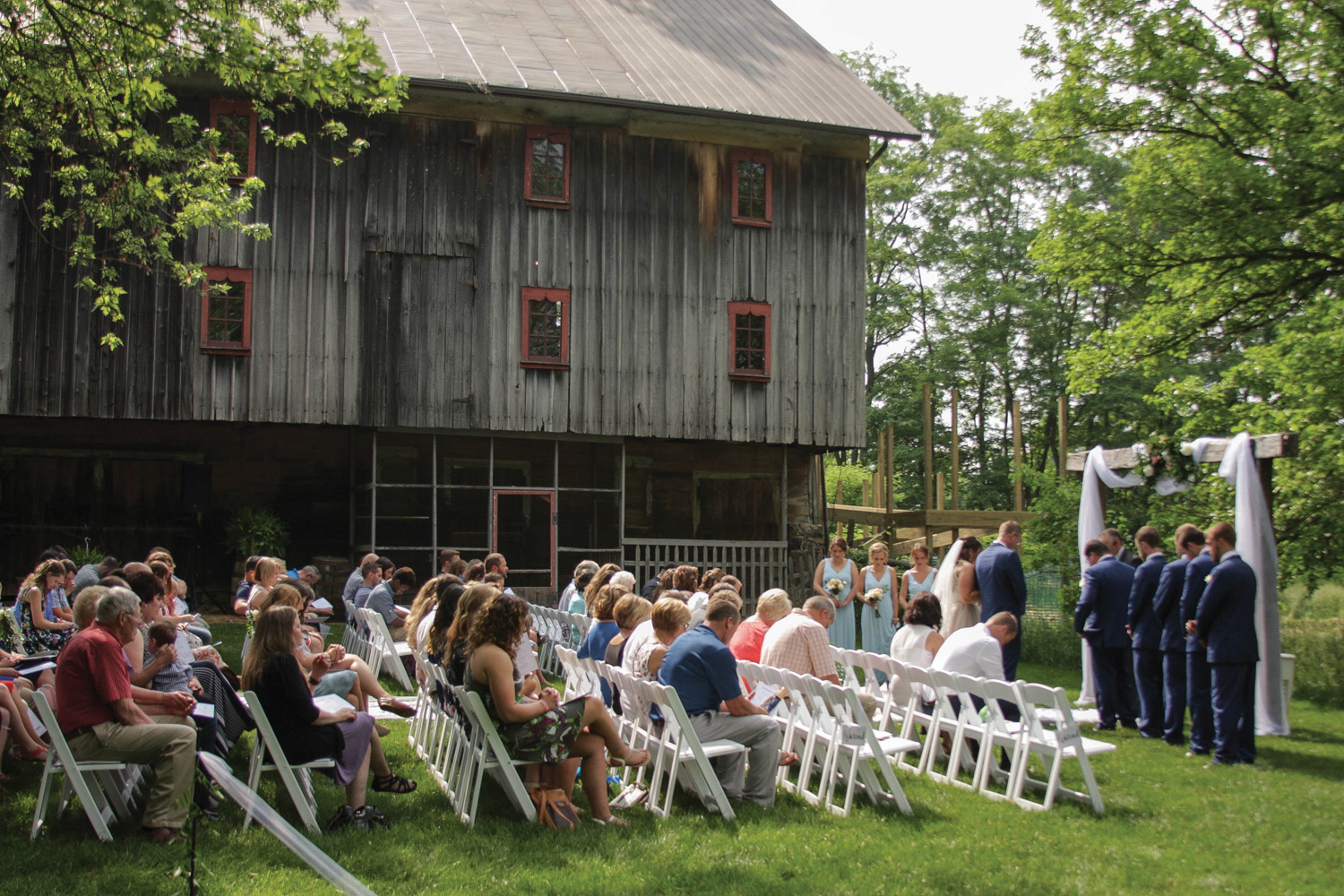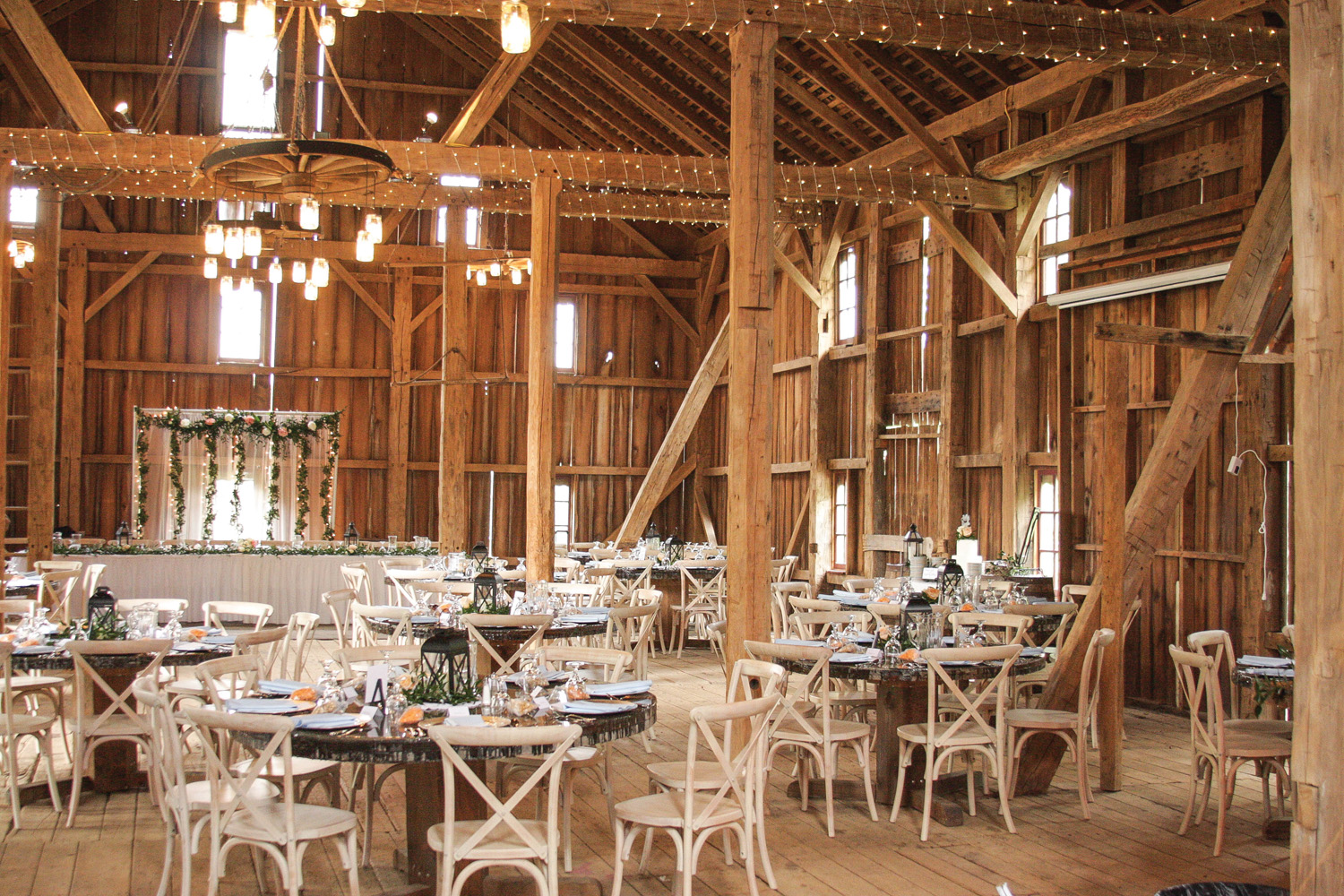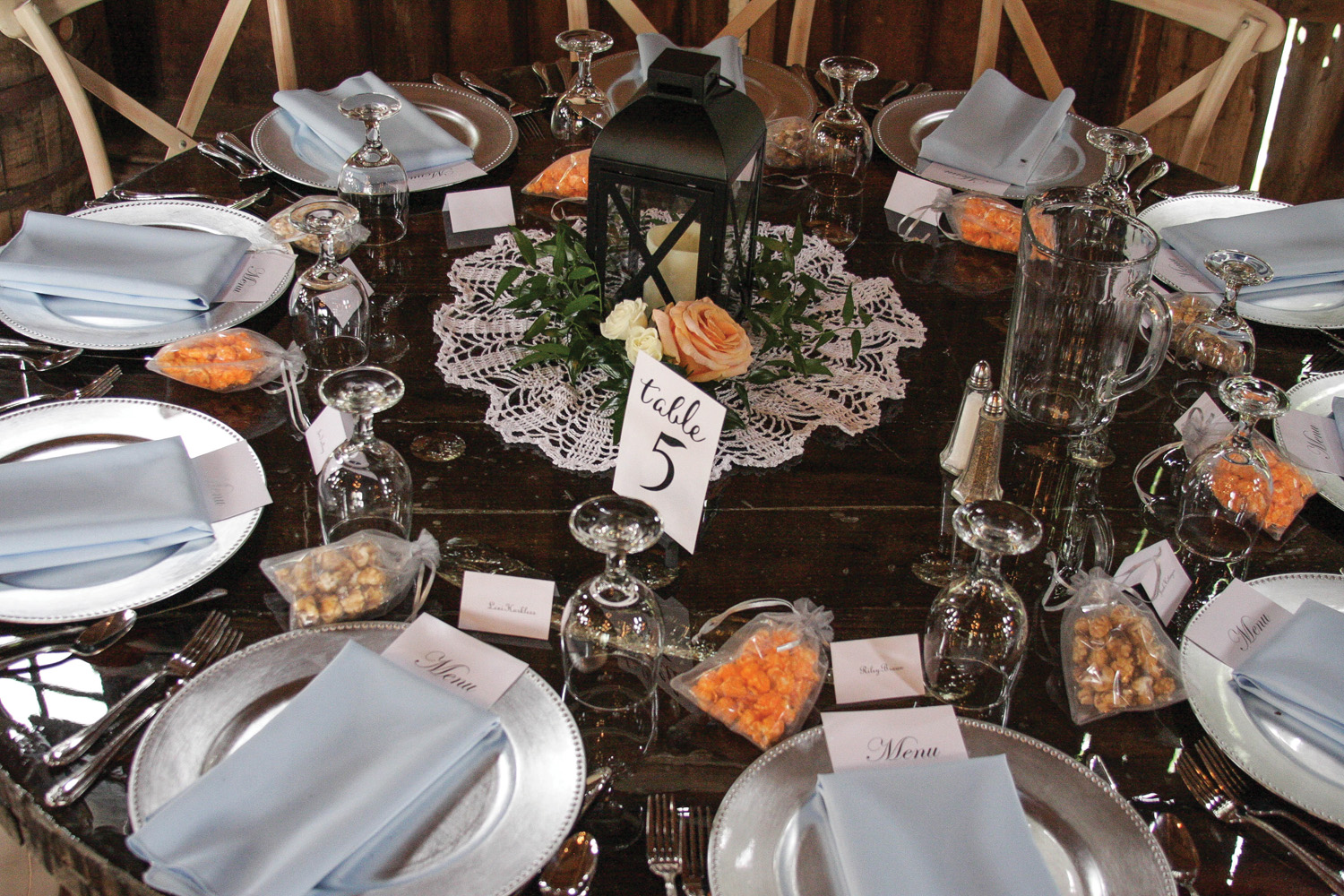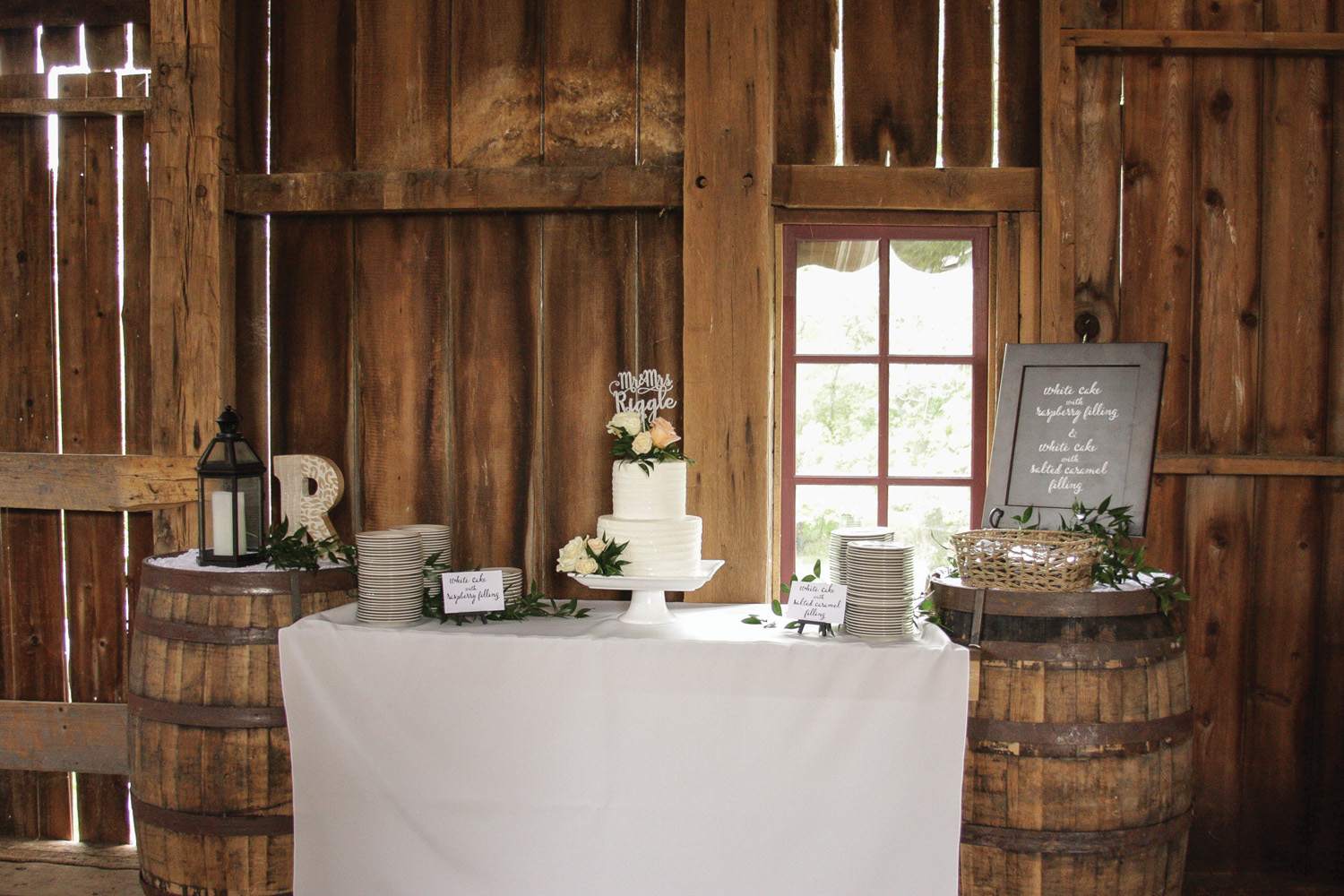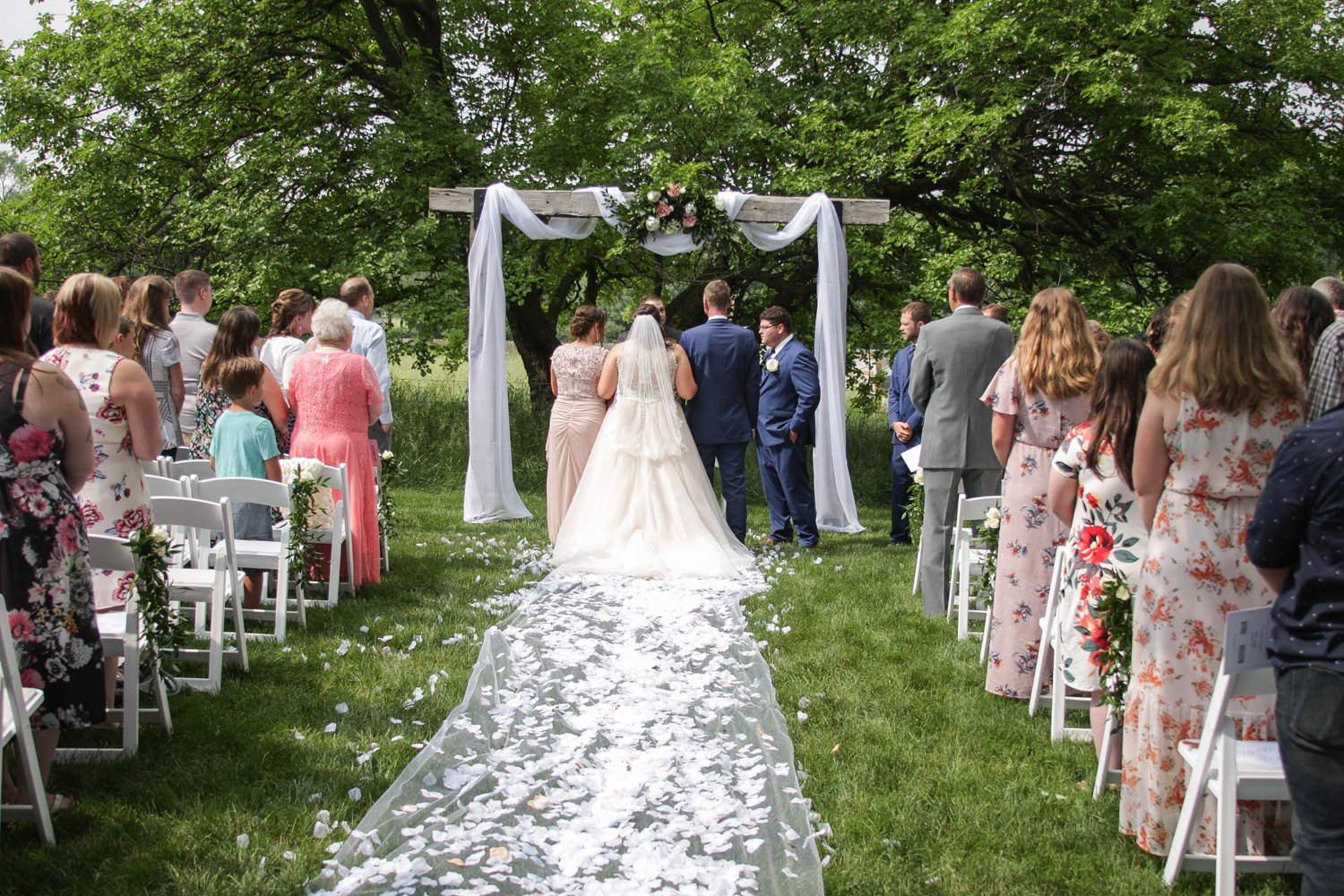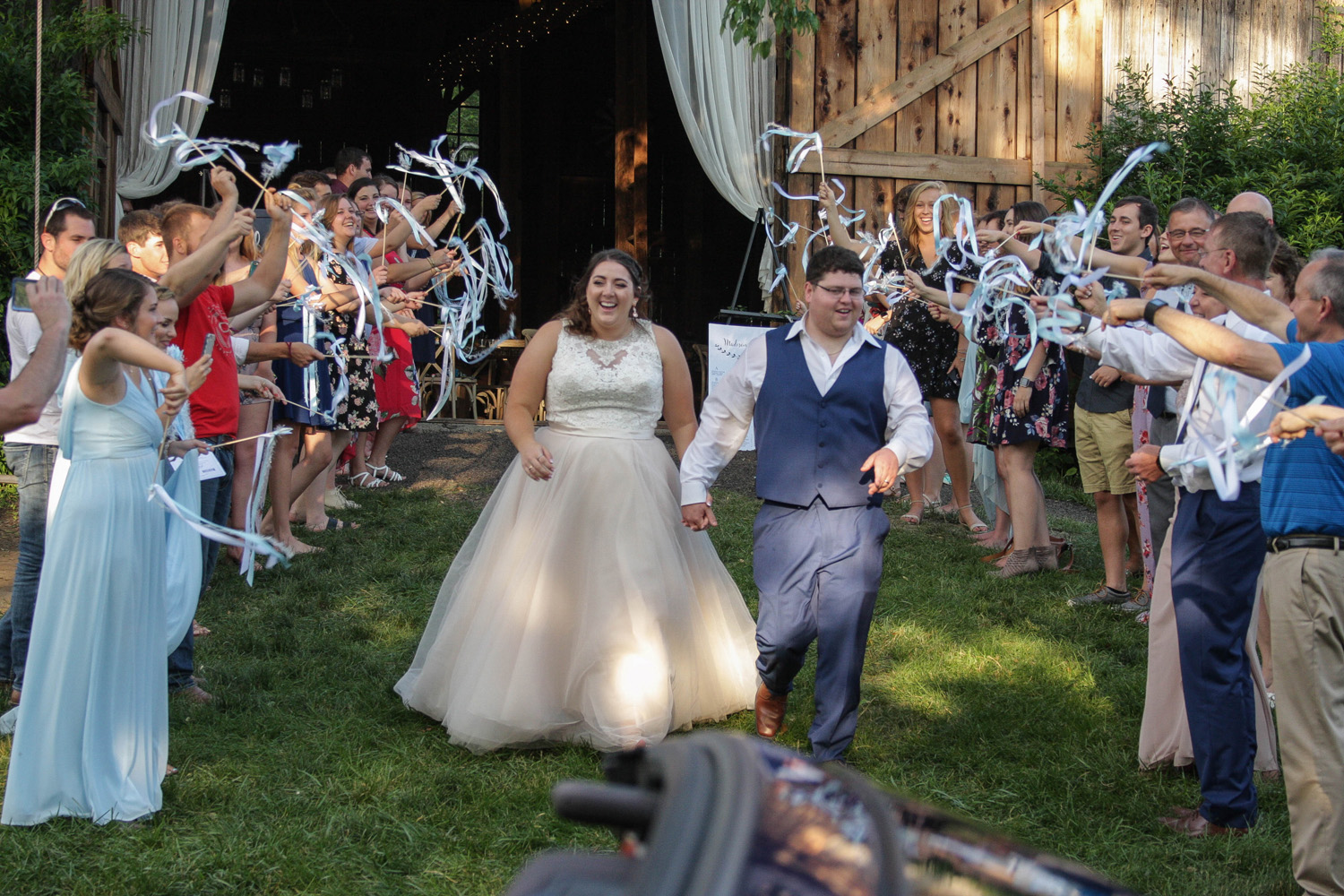 Your Advice to Engaged Couples
I would tell engaged couples there were three important rules that I followed during our one year and eight month engagement. One, do what makes you happy! There are many times that you can get caught up in the opinions of others, but ultimately it's your day to celebrate the next stage of your relationship do what will make you happy. The second piece of advice is, create a group of individuals that are willing to do it all on the day of the wedding. We had a wonderful group of people that made my day stress free! We had four groups, a group that set up before the wedding inside, a group that set up before the wedding outside, a group that tore down the decorations after the ceremony, and a group that cleaned up the entire venue after the wedding. This was such a blessing which leads to my third point. Do not stress or get worked up about anything! That was my number one motto, and thankfully, with the help of others, Brian and I didn't have to stress planning, during, or after our wedding.