Merry Me Events – The setting for this wedding was absolutely perfect! Holly had debated on whether to be in a traditional local venue or if there was a chance she could get married on the farm where she grew up. We scheduled a site visit to see the potential. As I approached her property, a clean white fence and long winding driveway welcomed me in. Triple Creek Farm, the horse farm in which she was raised, would be perfect! We personalized the wedding details to suit them just right. Holly rode in on a horse. She and Chris said their vows overlooking the beautiful landscape of horses grazing in the pasture by the creek behind them.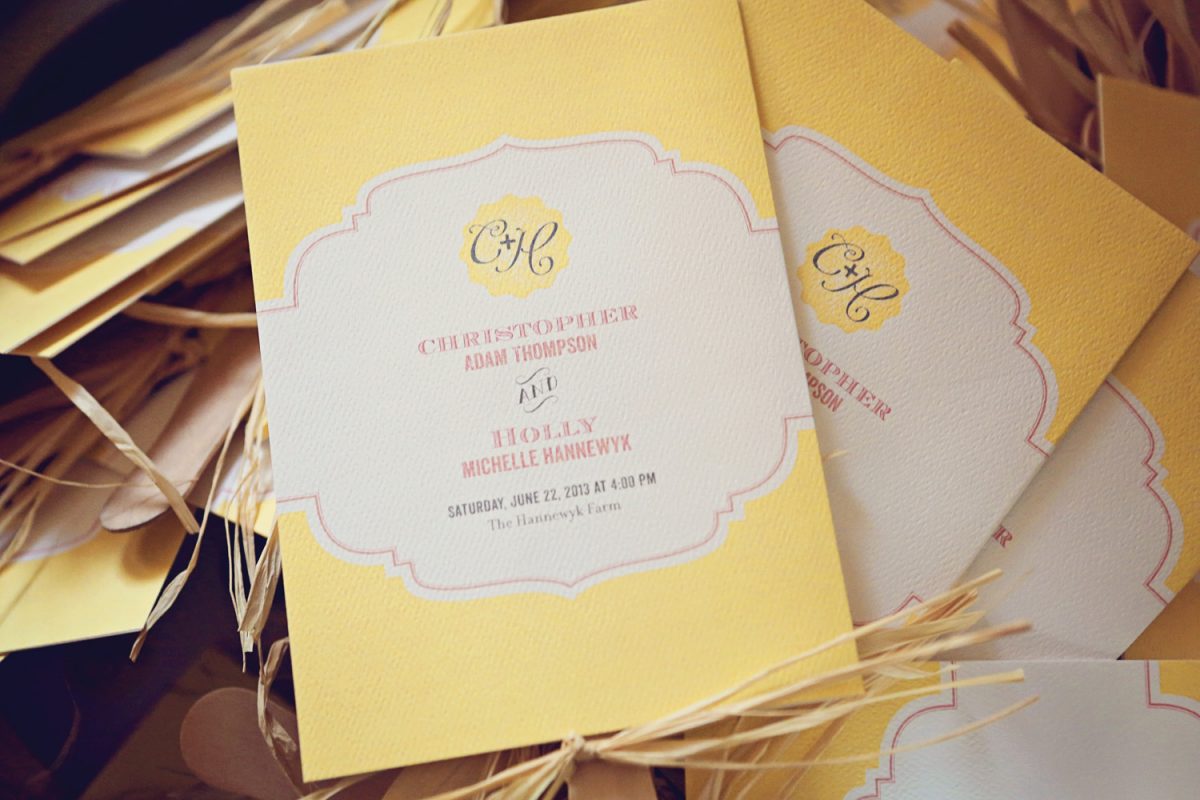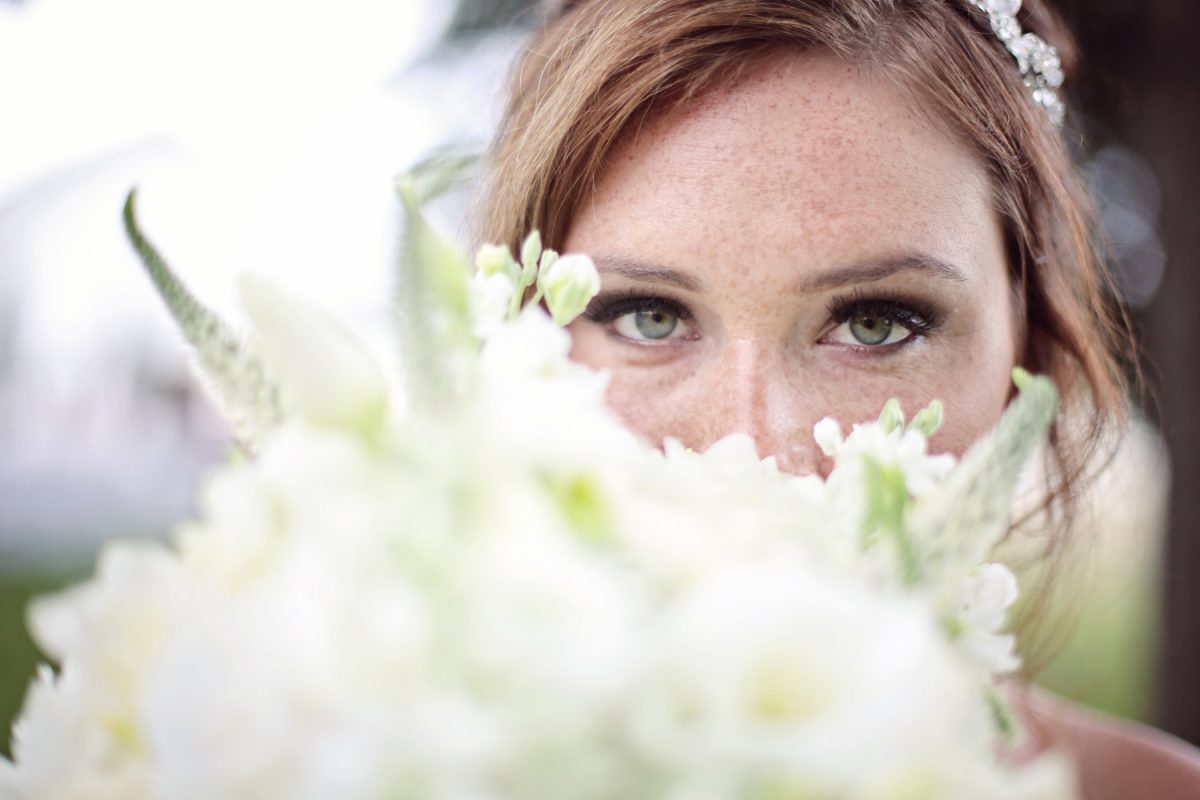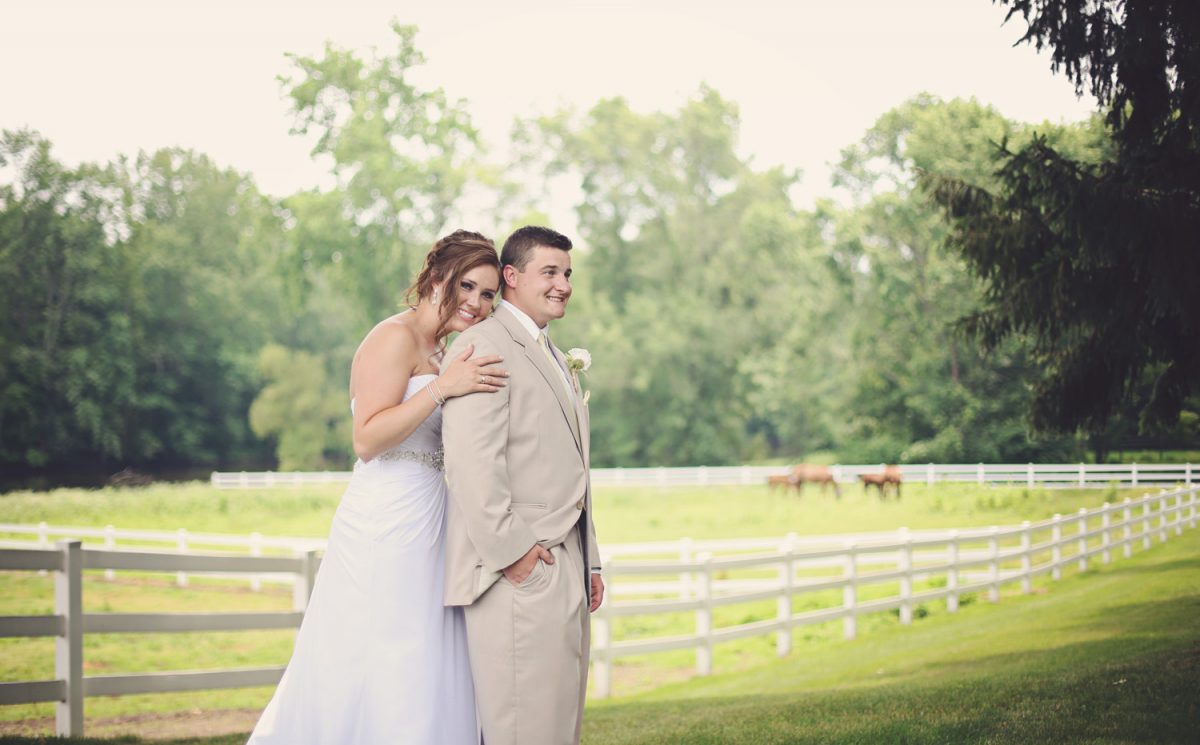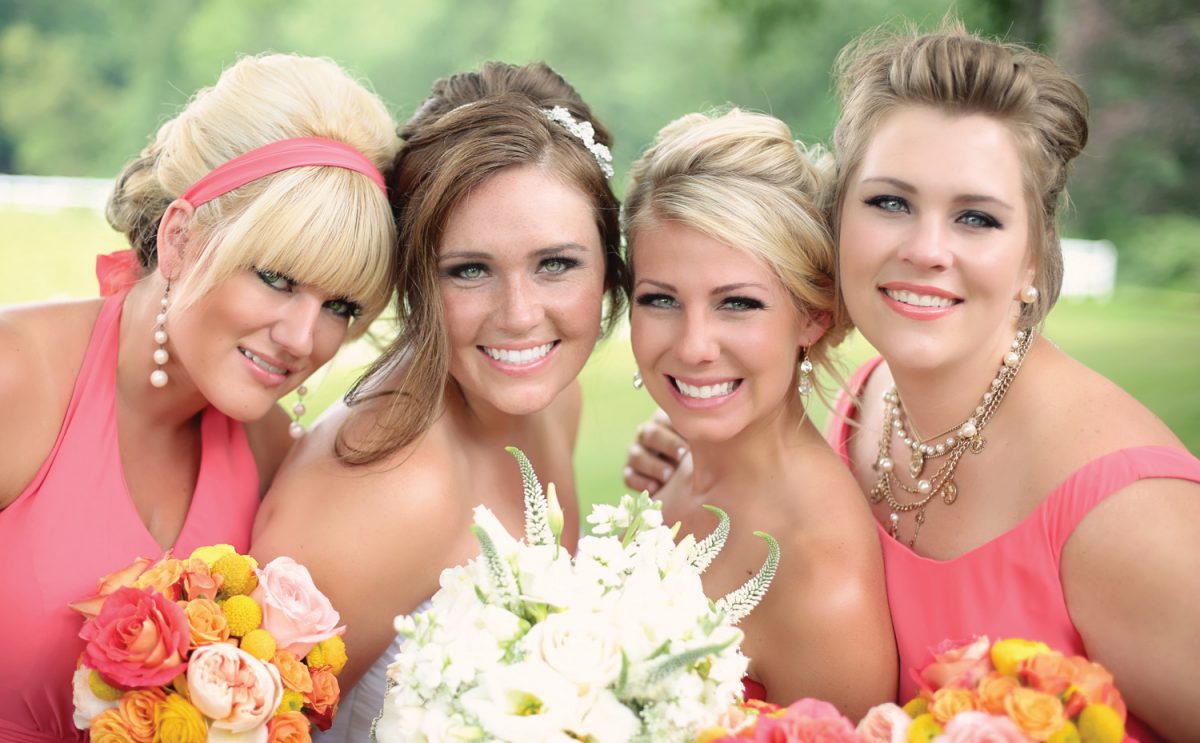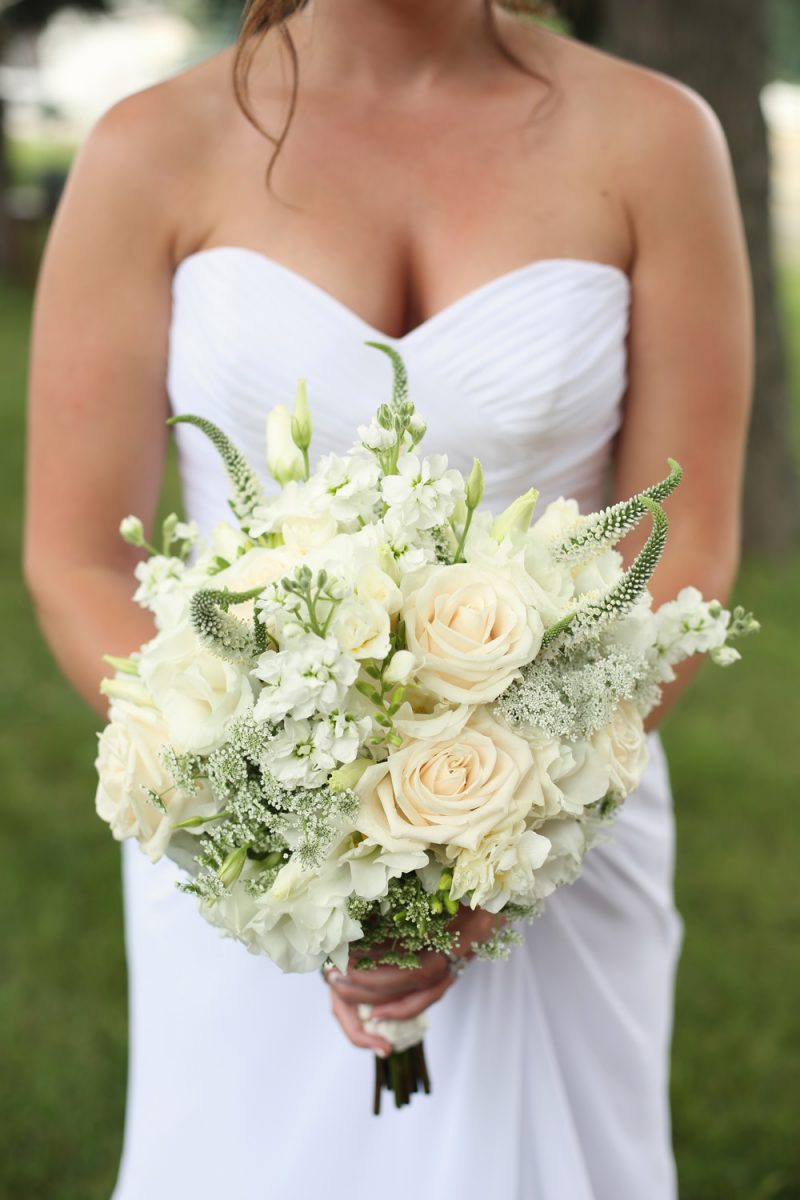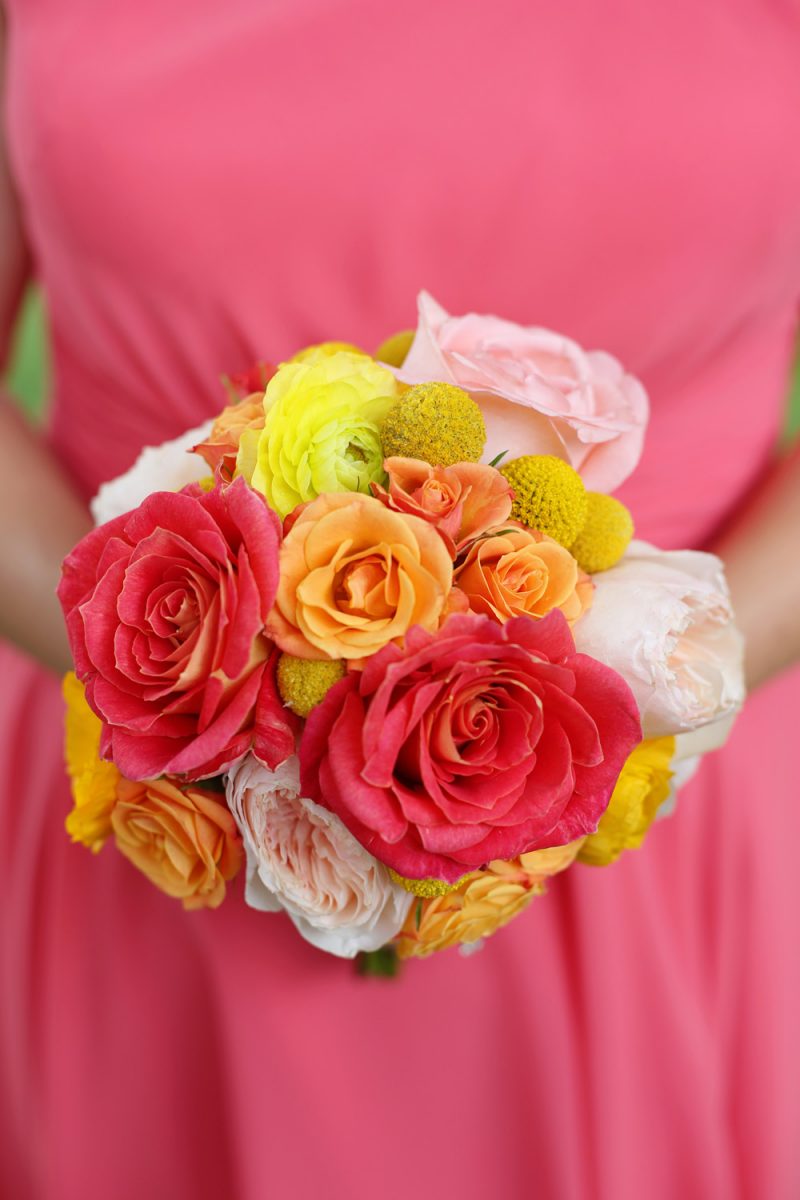 The celebration was held in a newly renovated barn just across the lawn. We strung old-fashioned globe lights with brilliant colors of Pink Grapefruit and buttery yellow fabric. Centerpieces were from our vintage collection in the same palette and paired with a rustic touch of burlap.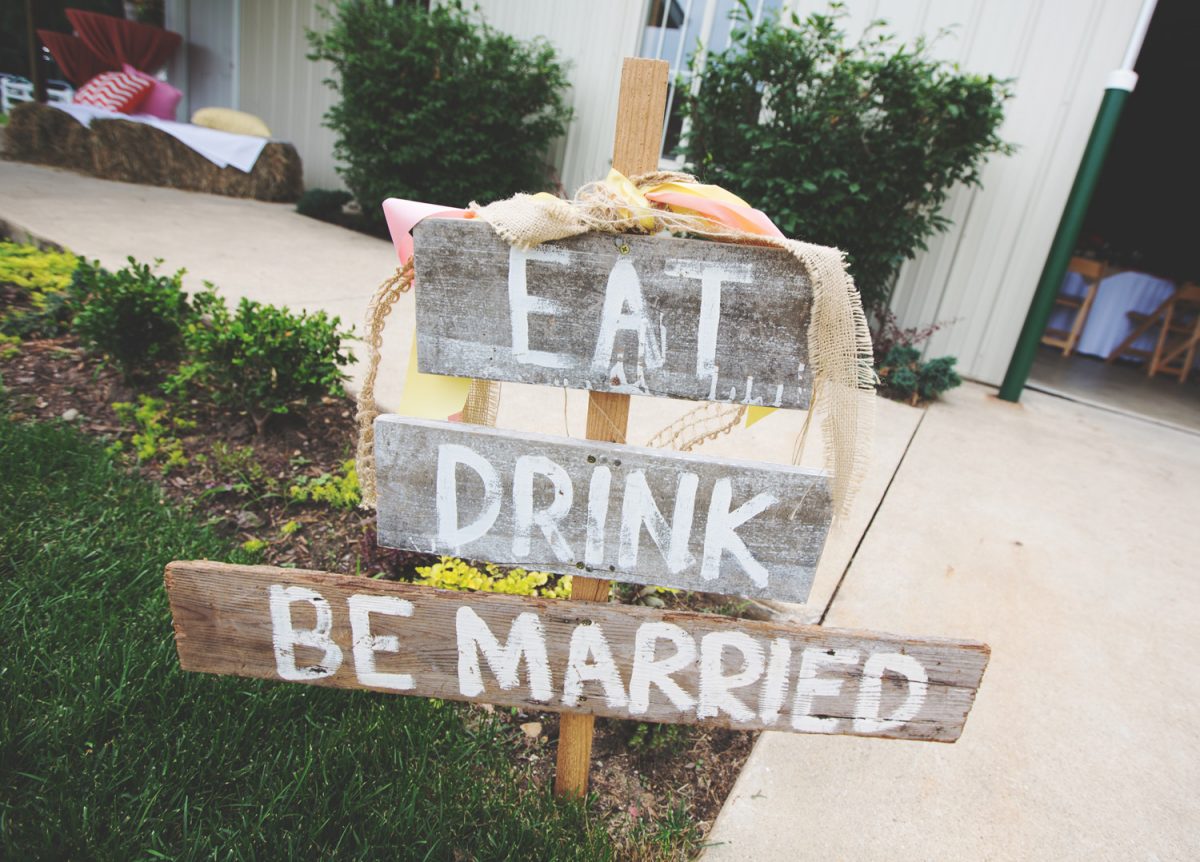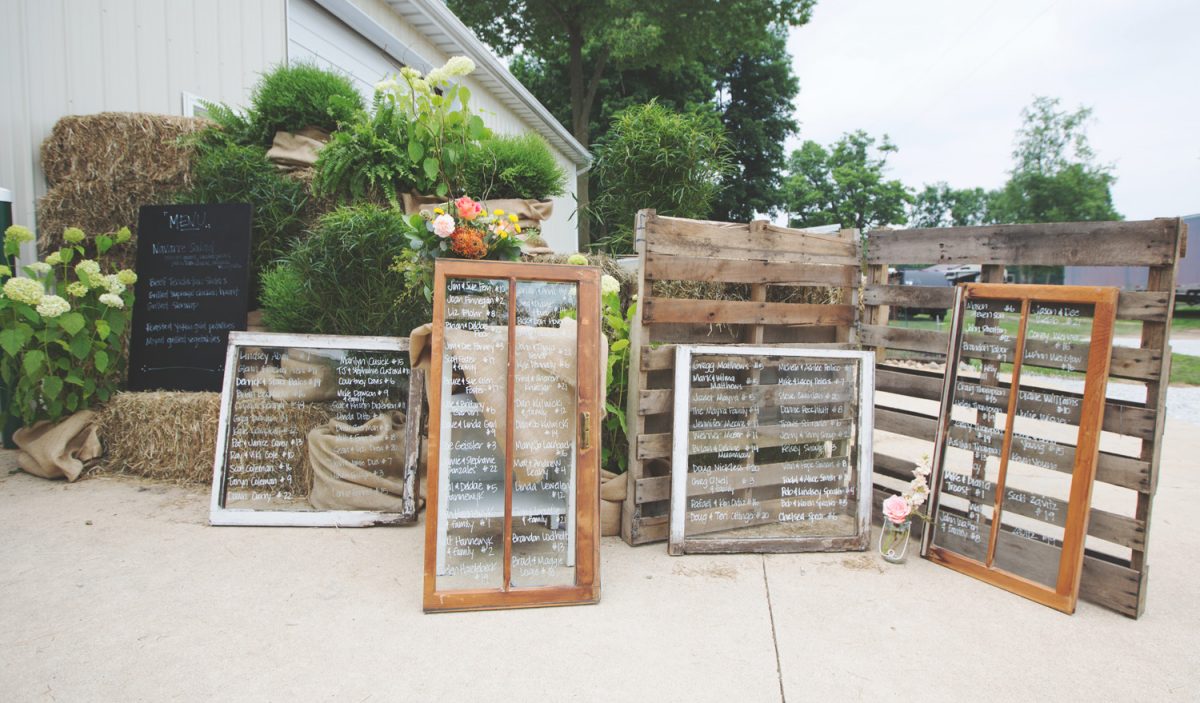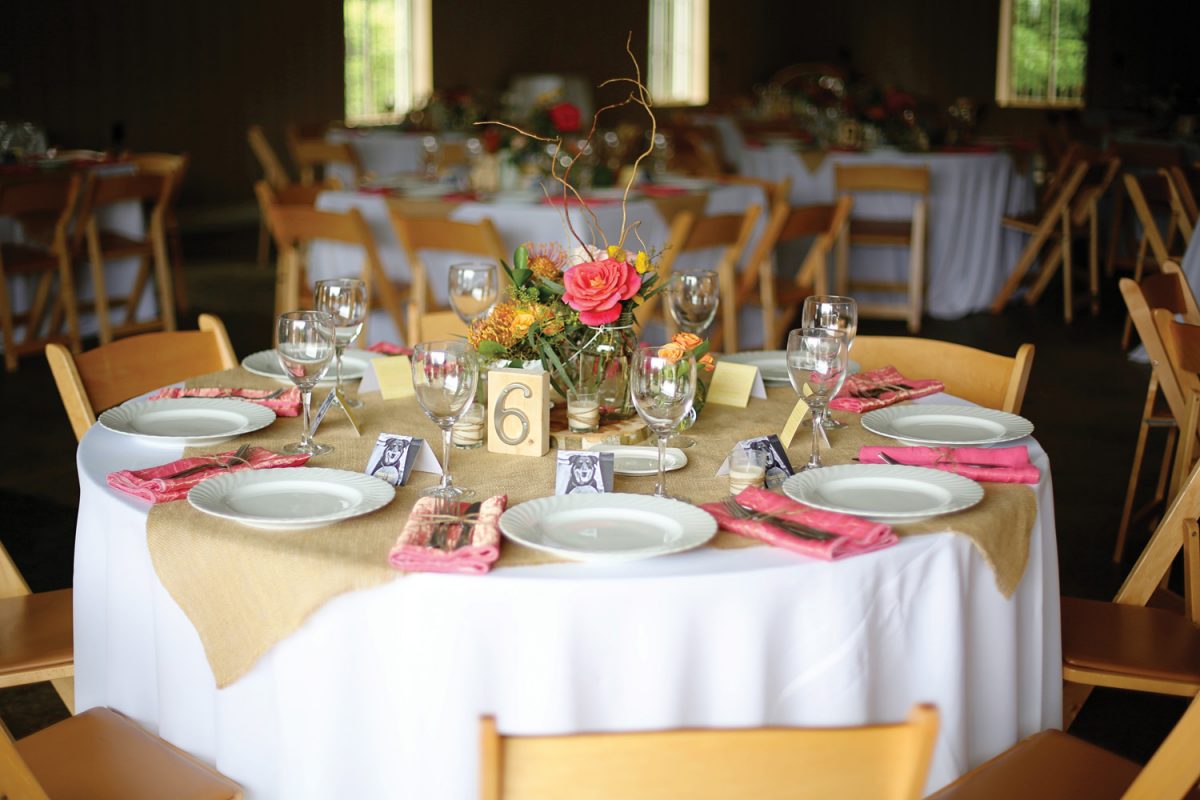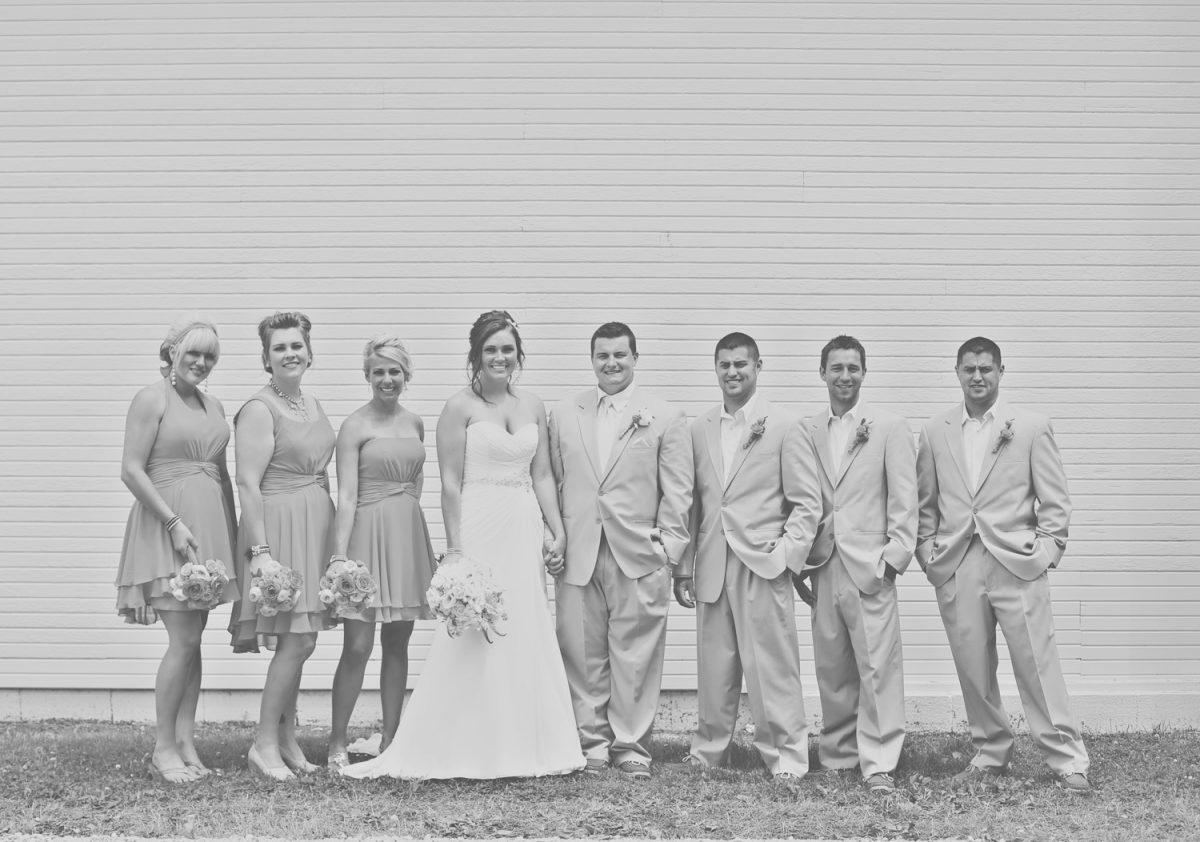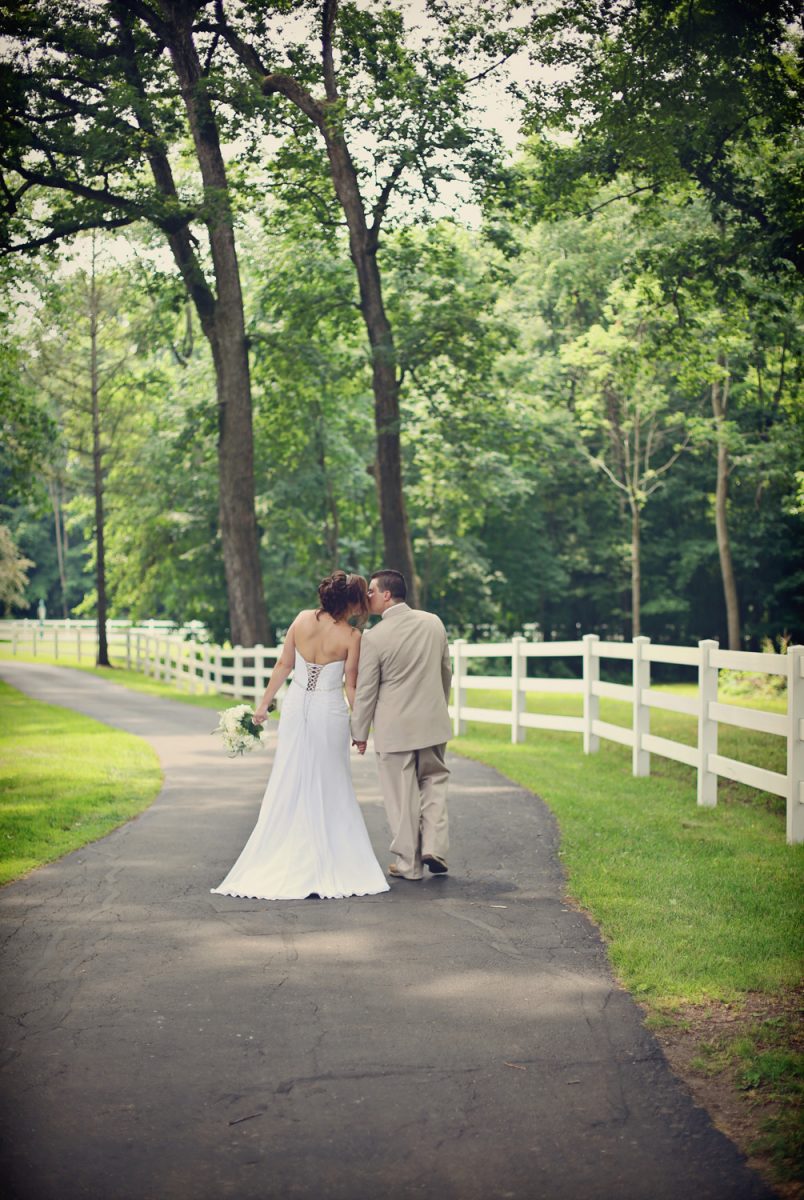 The evening closed with late night pizza, a sending off of wish lanterns and reminiscing around the fire-pit.