Wedding Vision
Both of us love the Disney love stories and really wanted something like that for our wedding. The venue that had that feel was Meyer's Castle. After choosing a venue, we wanted the venue's character to do all the talking. So, for our floral arrangements we wanted baby breath to be the star (low cost, beautiful flower equals a win/win). Then for our color(s) we knew that sage green, cream, and gold were all a good mix of colors to have. Our vision was finally coming all together. We really wanted to express our love story in as a modern-day fairy tale in a castle.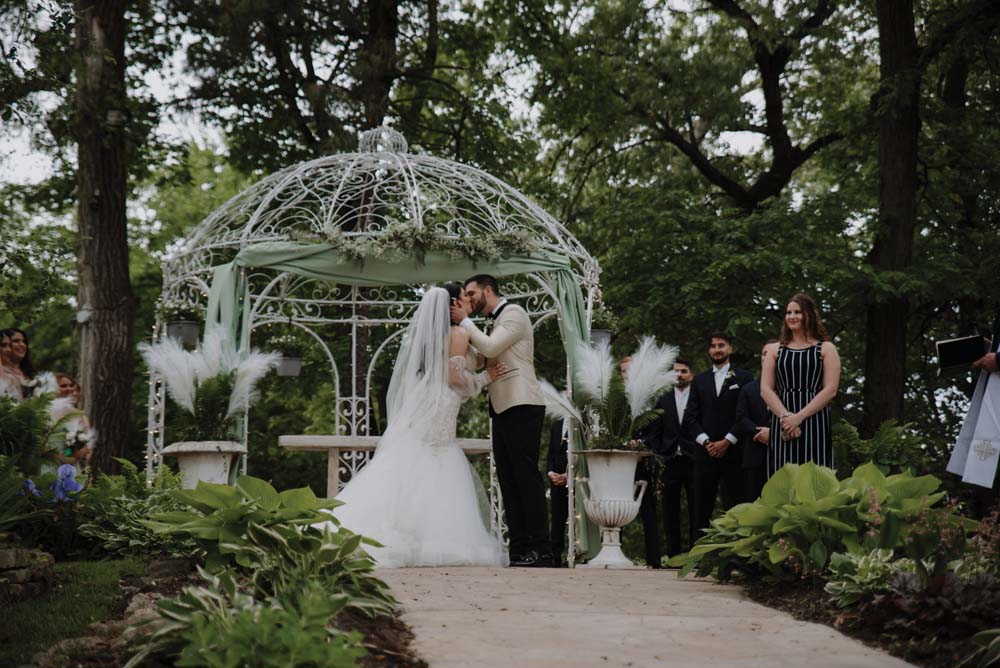 Describe your wedding day
It was a mix of lots of emotions. We couldn't believe that day was finally here. Many people told us to just live in the moment and that's exactly what we did. There were many aspects of our wedding we loved, but nothing compares to the first time we saw each other at the ceremony. Before the ceremony, we had our "First Touch" because we still wanted that intimate moment just for the both of us.  The reception was absolutely breathtaking, it felt like we were in a fairy tale storybook. There was lots of greenery, lights, and did I mention peacocks! Family and friends are something we cherish near to our hearts, so seeing everyone have smiles on their faces and dancing the night away meant so much to us. Overall, it was one Hill of a wedding!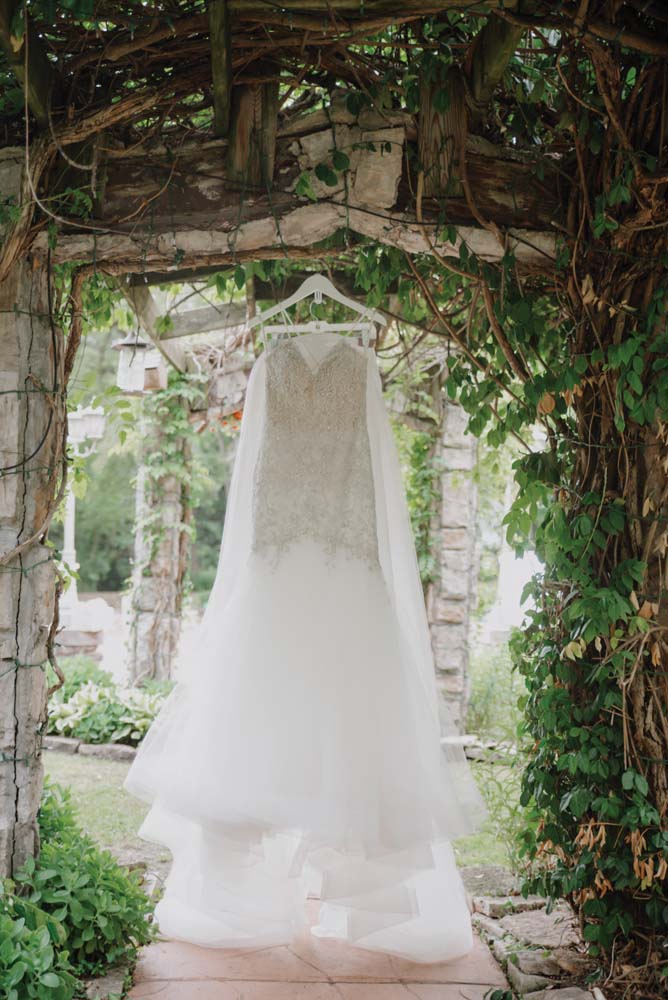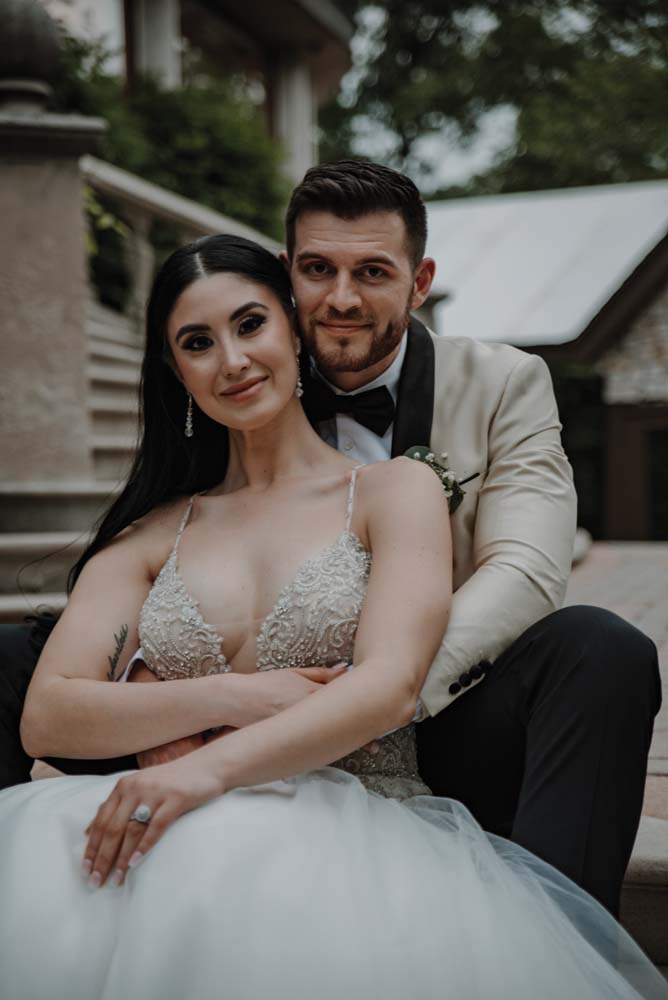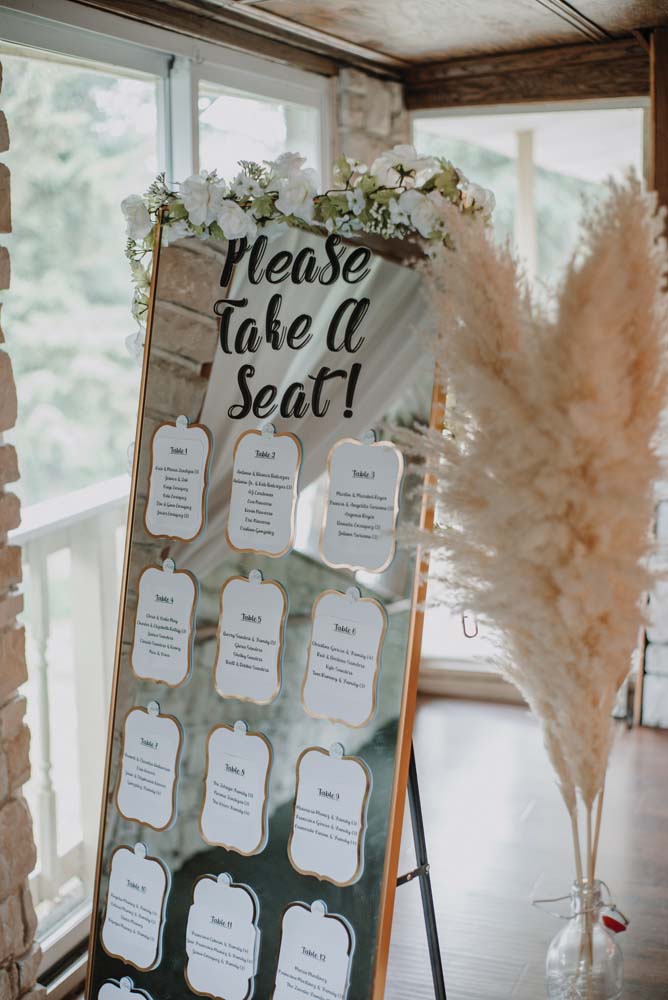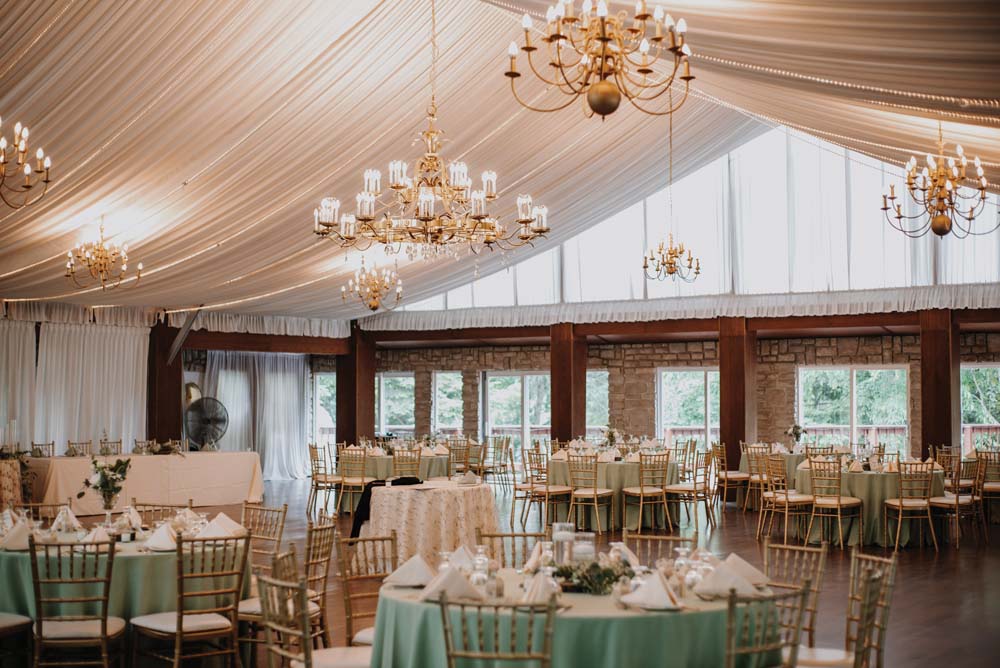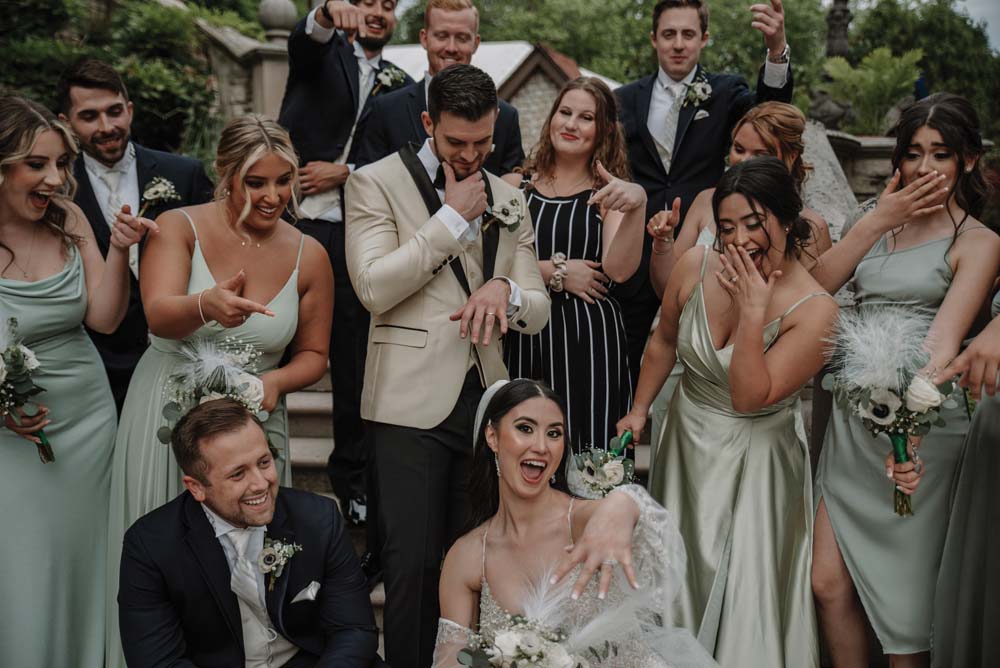 Advice to engaged Couples
Jesenia, the bride, was tested positive for BRCA 1 gene. She decided to go ahead with the preventative breast cancer surgeries, which meant she couldn't use her arms properly for 2 months. Before all this, she was very independent and would never let anyone do anything for her. But after this situation, she knew it was okay to lean on Colton, the groom. He brushed her hair, helped her in and out of bed, and most importantly he always reminded her that she is beautiful even after all her scars. With that being said, the couple's advice is: Give yourself permission to lean on each other. Yes, you must take care of yourself, but remember you aren't going through life alone. You have a shoulder to lean on when things don't go as planned. Let your spouse take care of you. You two are a team in this crazy thing people call life.