The Bride's Perspective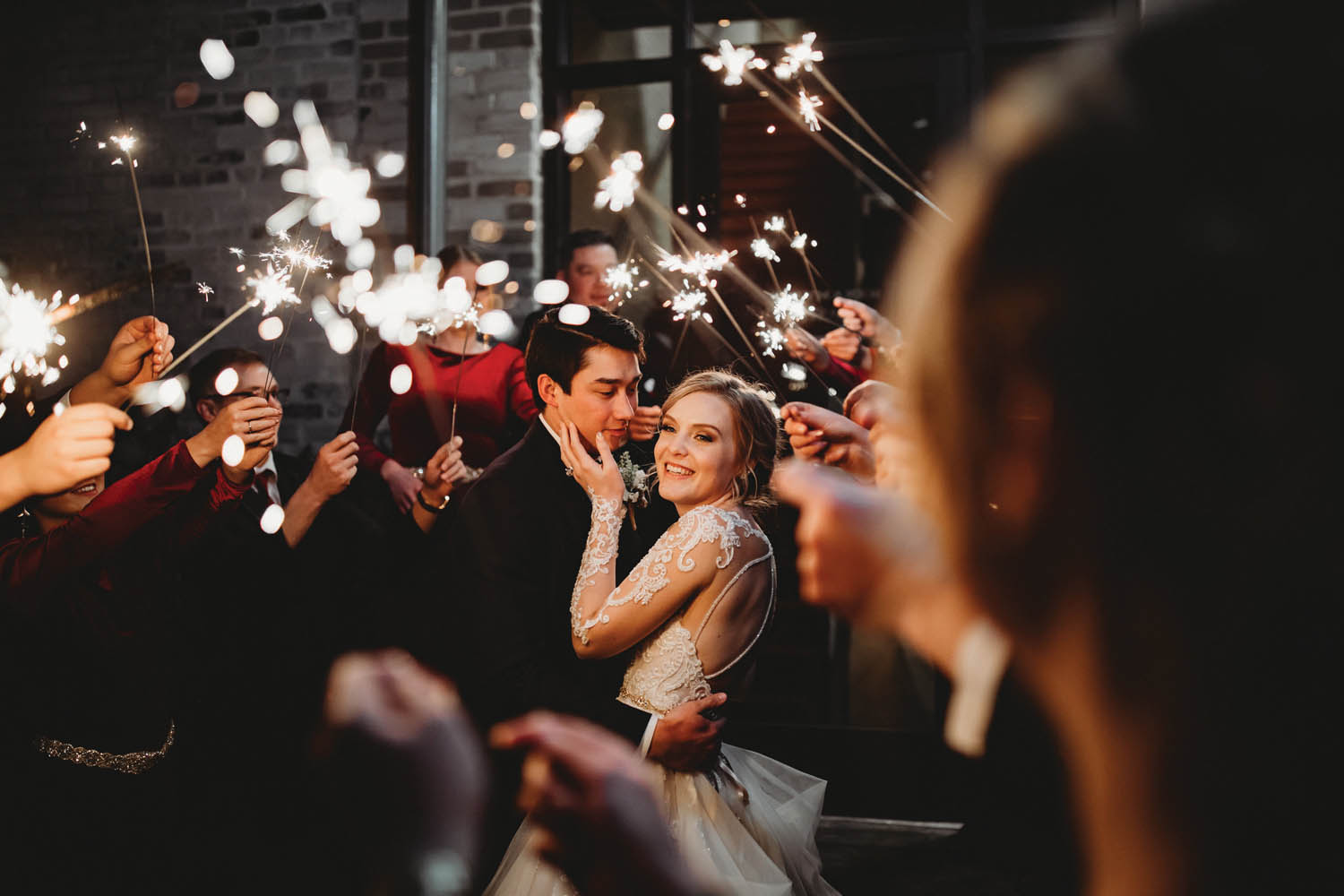 Describe Your Engagement
We met at a local pizza place for dinner- it was a weekday and we both worked late. After dinner, he sped home. I came in hot, yelling that he hadn't waited for me outside. He was nervously standing in the living room of our first apartment with a package. He said, "Something came in the mail for you. You should open it." It was a few weeks before Christmas and I knew I hadn't ordered anything for myself. After arguing for a few minutes, I finally opened the package that contained a monogrammed pullover. He said something along the lines of knowing I wanted one but didn't want me to order one until I could have the name on it that I'd have forever! He proceeded to bend down and said he wanted to know if I would take his last name. The ring came out of thin air! 
Describe Your Wedding Vision
My vision was a winter industrial chic wedding. I fell in love with Warren Hall at Journeyman Distillery the moment I walked in. I based every single detail off that space from there on out. Winter features were important. Not holiday, but winter! I decided on a main color of crimson with dusty blue and gold accents. That crimson turned into crimson velvet after falling in love with a dress I saw on Pinterest. I found a local seamstress who made that vision come to life. Touches of pine mixed with eucalyptus and gave a clean wintery feel. A DIY balloon arch and string lights were the perfect touches. 
Describe Your Wedding Day
Truly magic is the only way I could begin to describe our wedding day. Being surrounded by the people we love most in this world all day long – truly a day we will never have again. The constant smiles, laughter, and love! Friends traveled from as far as Texas, Georgia and Northern Ireland to spend our big day with us. No matter what task we needed help with all weekend, our loved ones were up for the challenge. It took a village and our day went off without a hitch. We woke up reminiscing about how lucky we are to have so many special people in our lives.
Your Advice to Engaged Couples
Hand write thank you cards and have your tips/gifts ready to go prior to the big day. Assign someone you trust (we asked a bridesmaid to hand ours) to get them all into the right hands. Tip for the limo driver? Envelope. Gift for the hairstylist? Envelope! This was truly a life saver & our vendors were so touched by both the handwritten notes and sweet gifts.