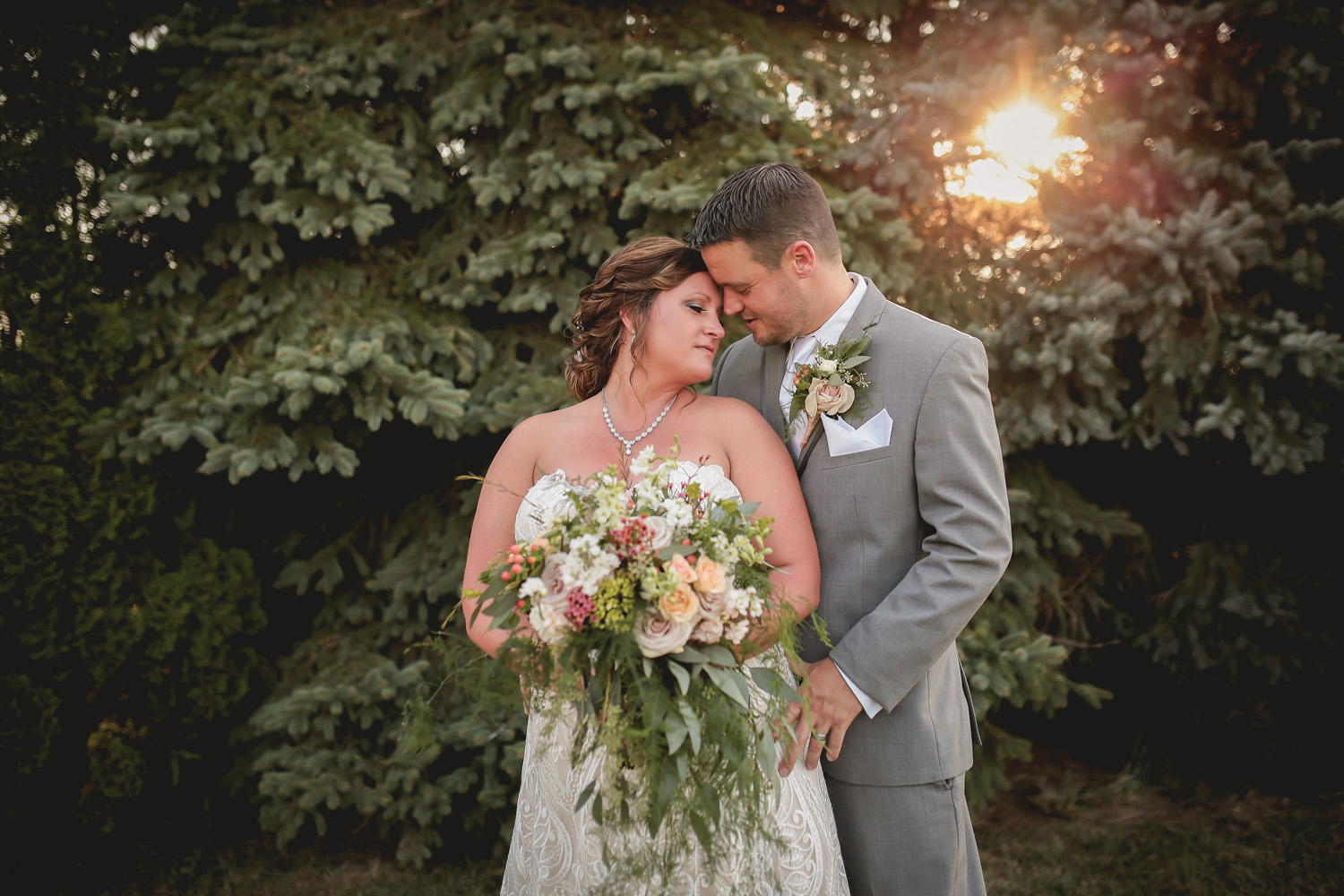 Describe Your Engagement 
Our engagement night was full of fun and a big surprise!  We were attending an awards banquet and without my knowledge Derek had been making arrangements with the planning committee and our friends to surprise me with a proposal.  Towards the end of the evening, while the band was playing, they switched over to playing "our song." Then I received a tap on the shoulder from a child handing me a red rose.  This was followed by 23 more, each time a child was hand delivering a rose.  Then Derek appeared in the doorway of the banquet hall, paused, and began walking towards me just before kneeling down on one knee!  Needless to say, I said "yes!"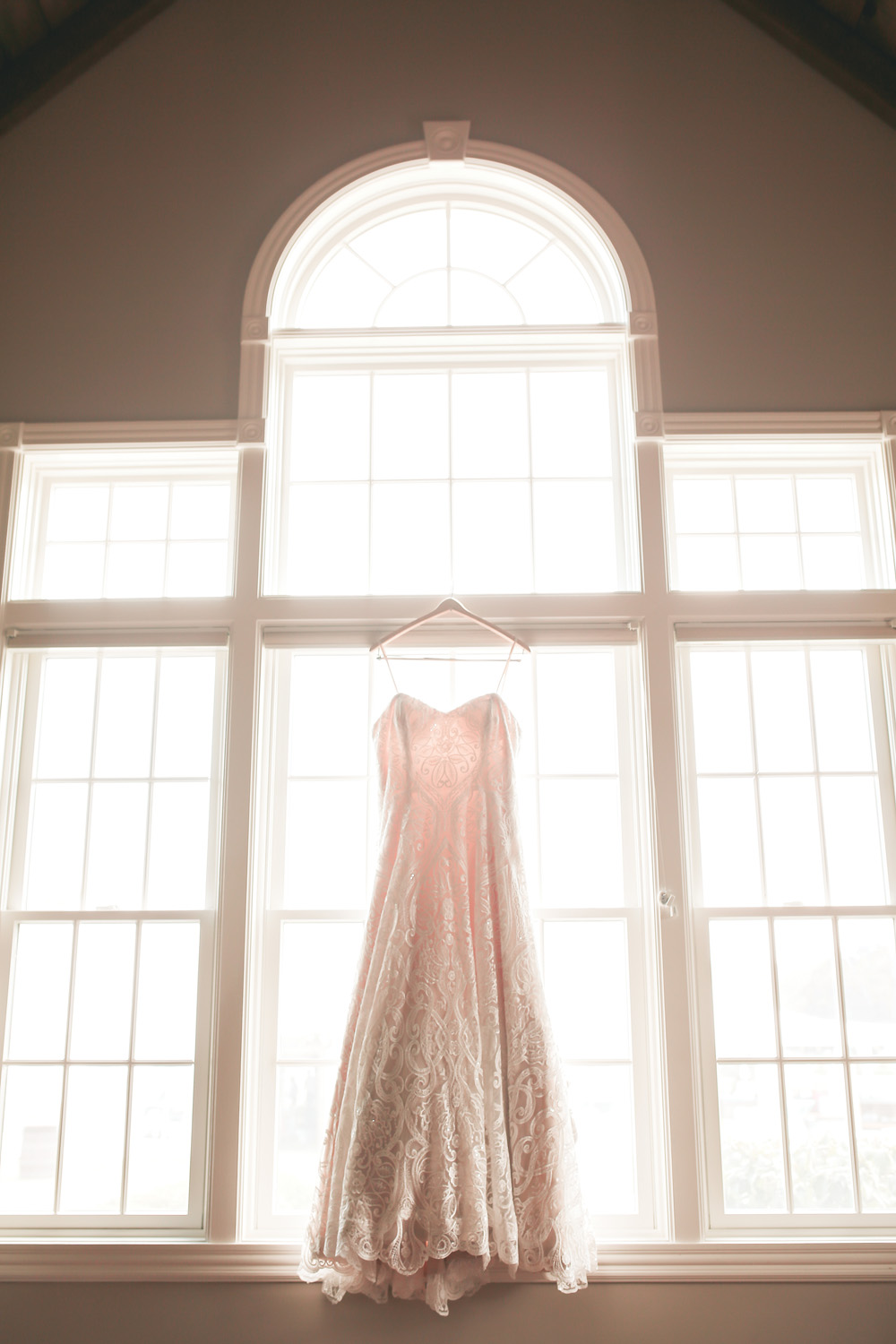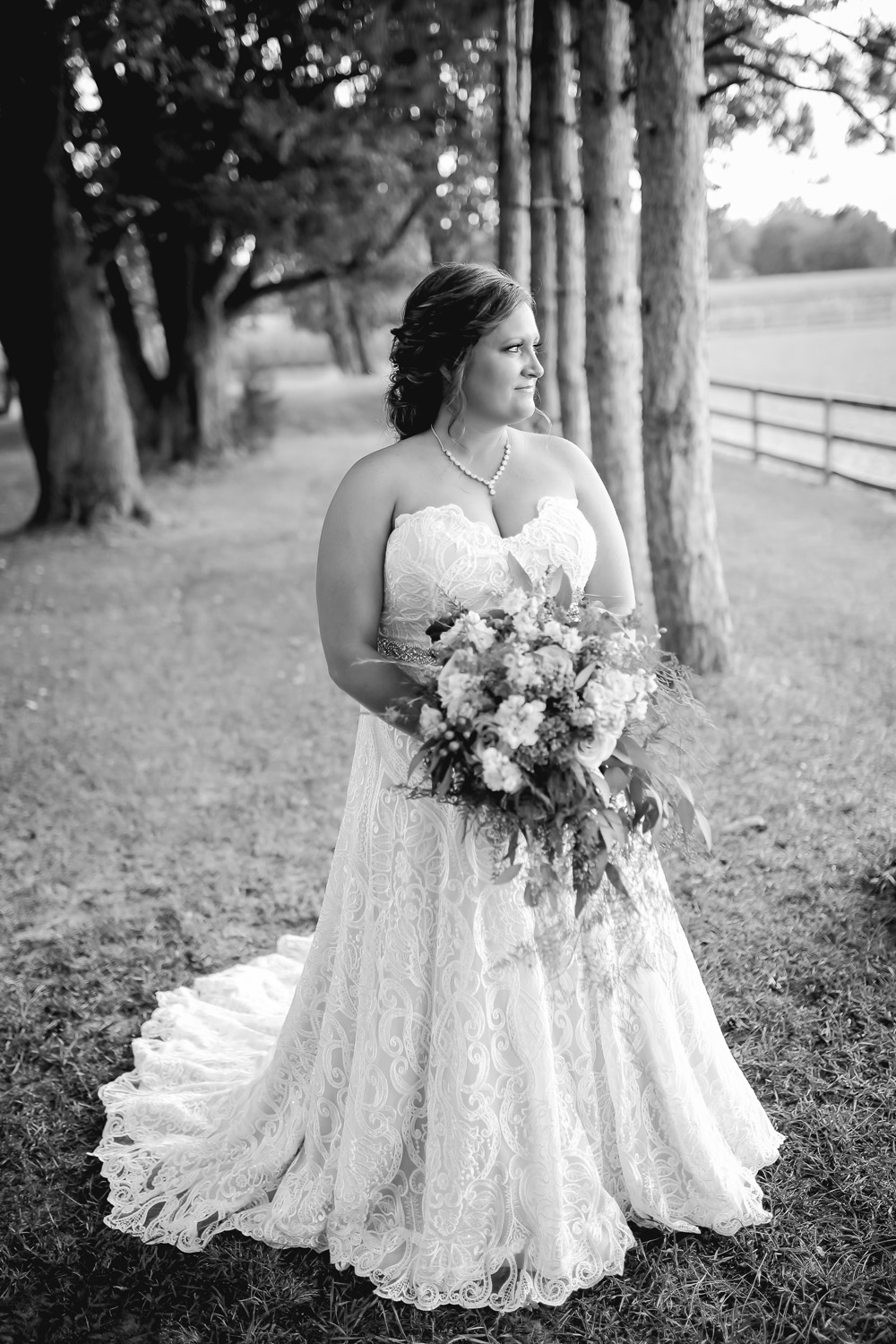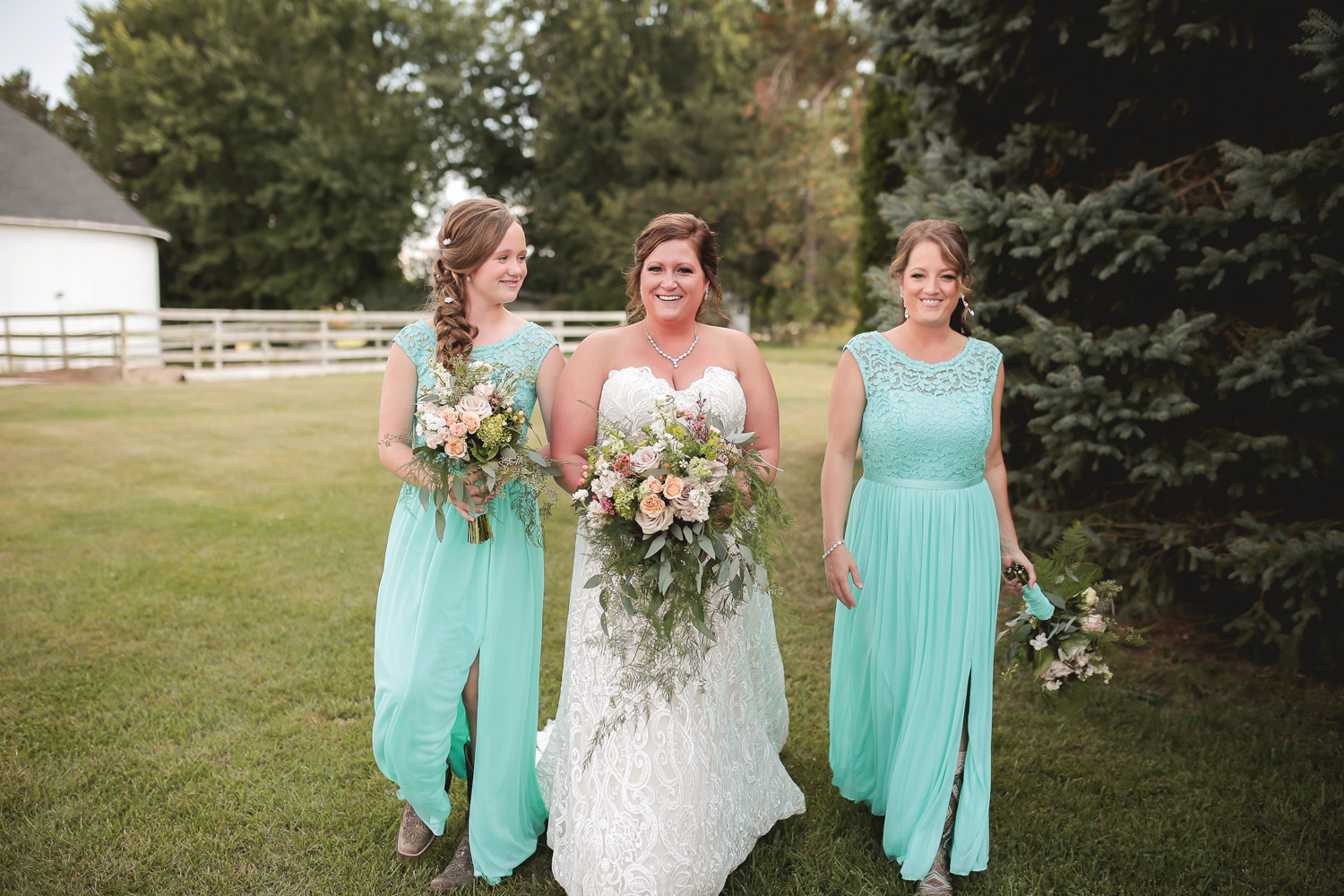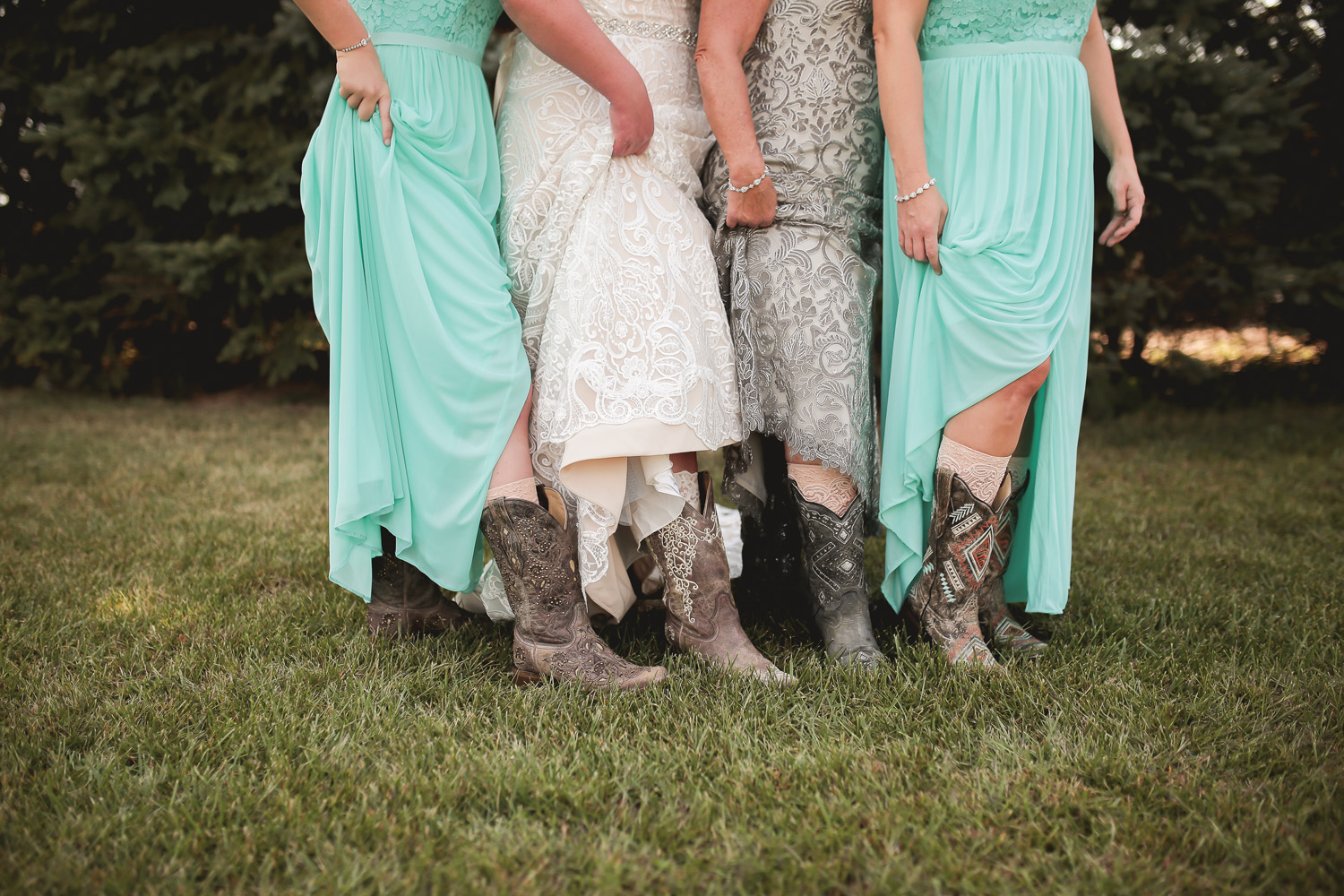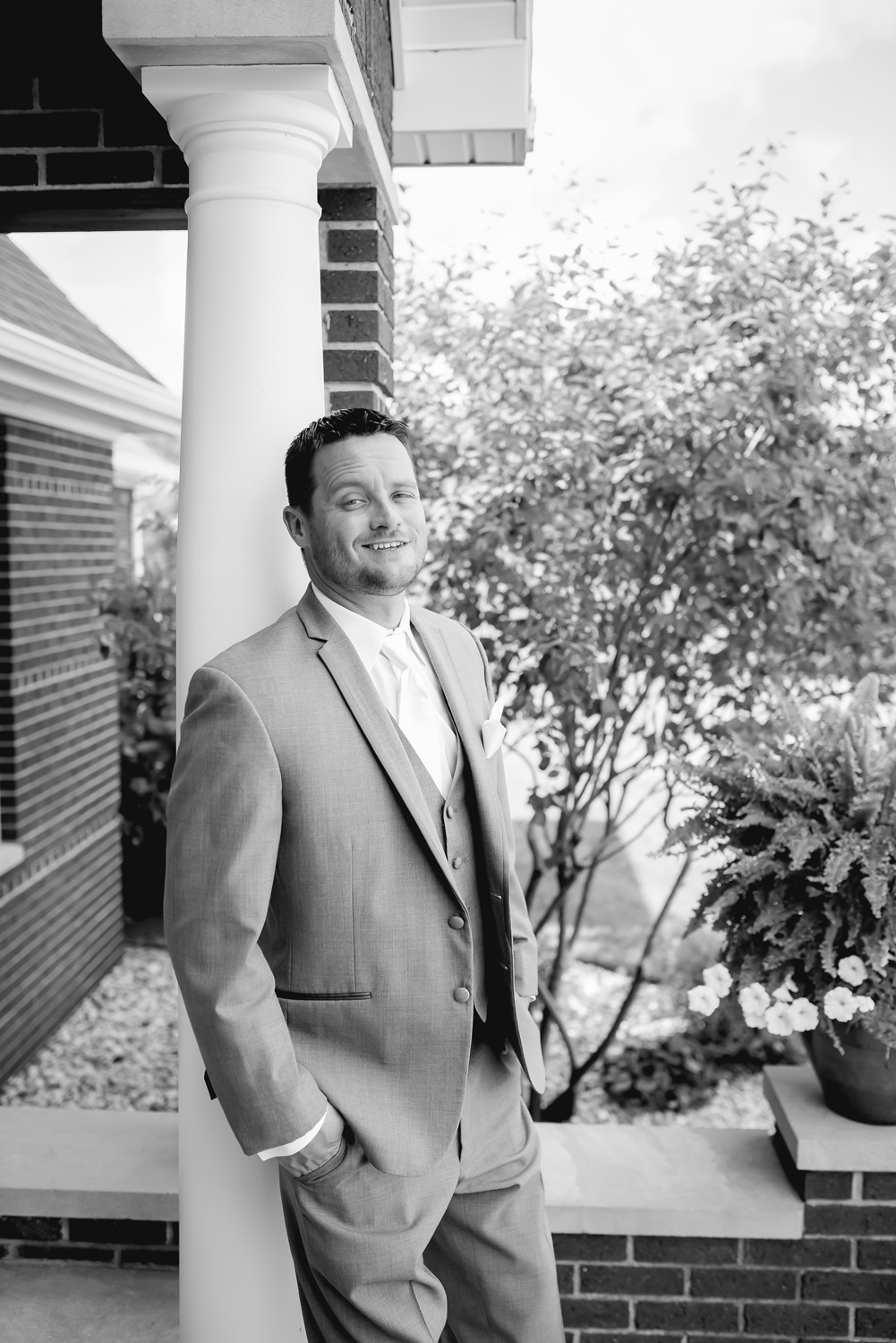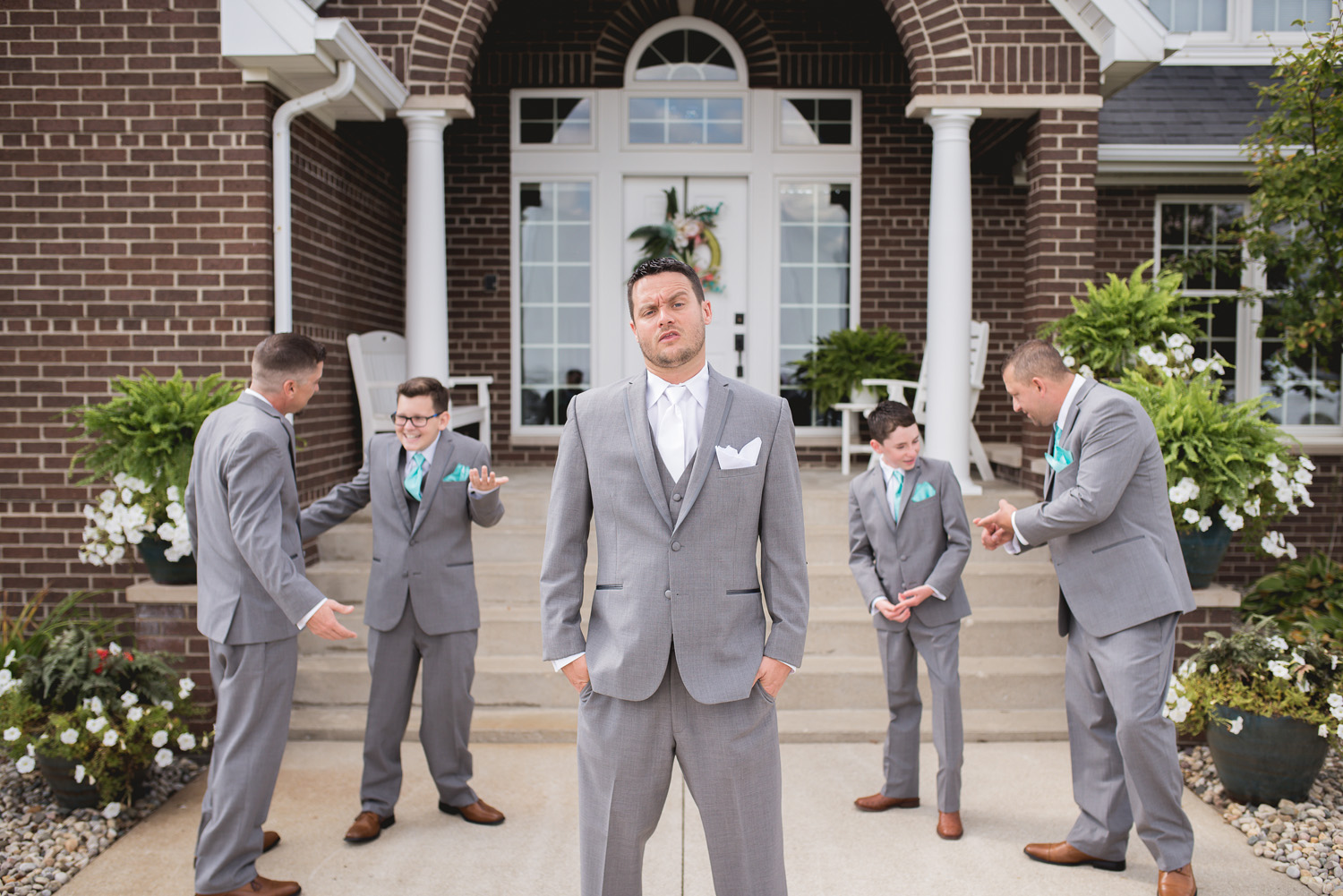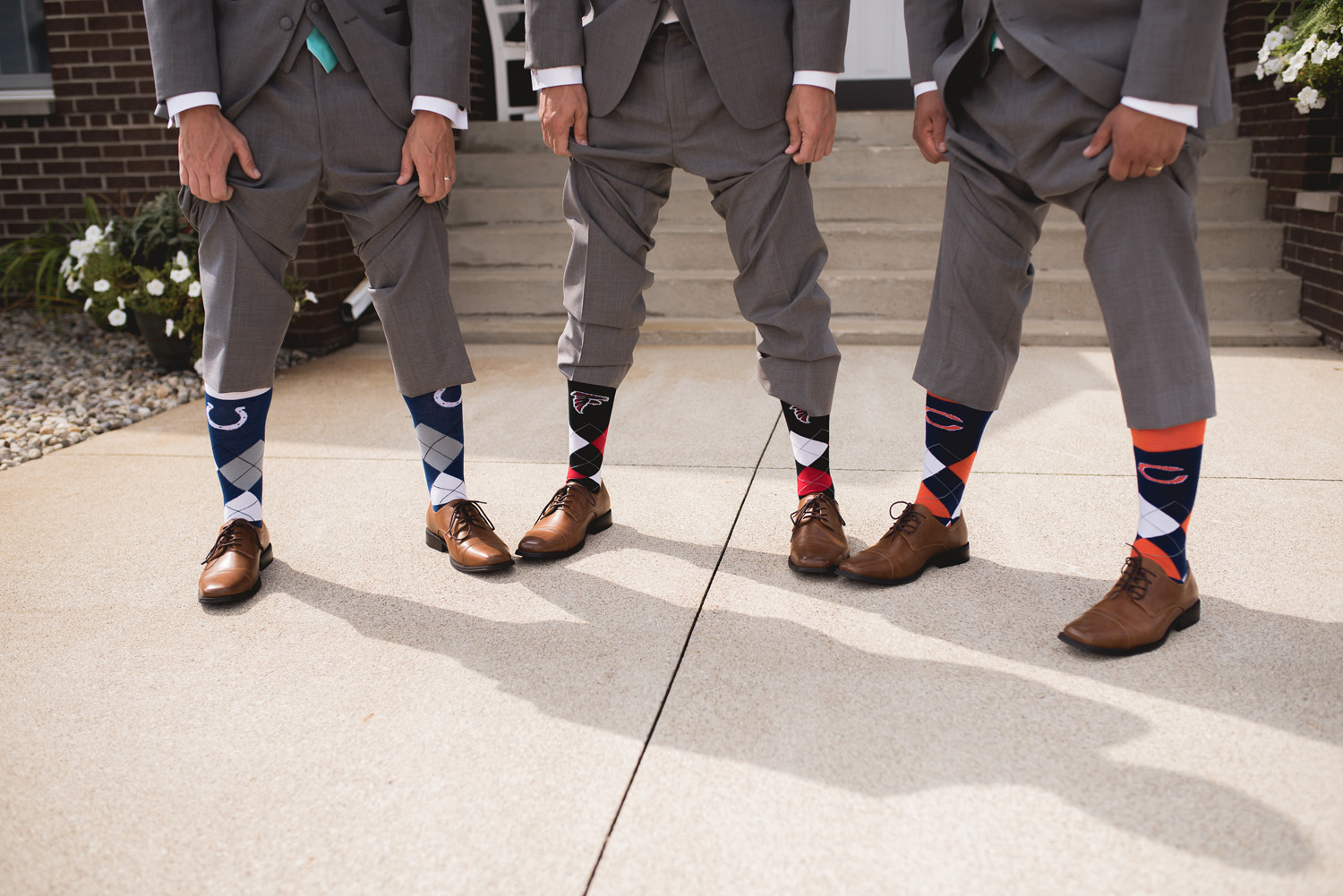 Describe Your Wedding Vision 
We wanted something more personal with less restrictions than renting a space.  Since we live on a horse farm with plenty of room, what better way than to have our wedding at our own home.  We opted for a beautifully decorated tent in our front yard.  I wanted something rustic and romantic.  We were looking at early fall dates so I didn't want anything too bright so we went with ivory and grays and accented with colors through linens, flowers, and my bridesmaids dresses.  I knew right away for my dress I didn't want a ballgown, I went with a lace overlay dress, accompanied by cowboy boots.  I loved the exposed barnwood tables with lace runners.  However, one of my favorite features was the barn doors that were made for us for our backdrop, that will now hang in our home forever!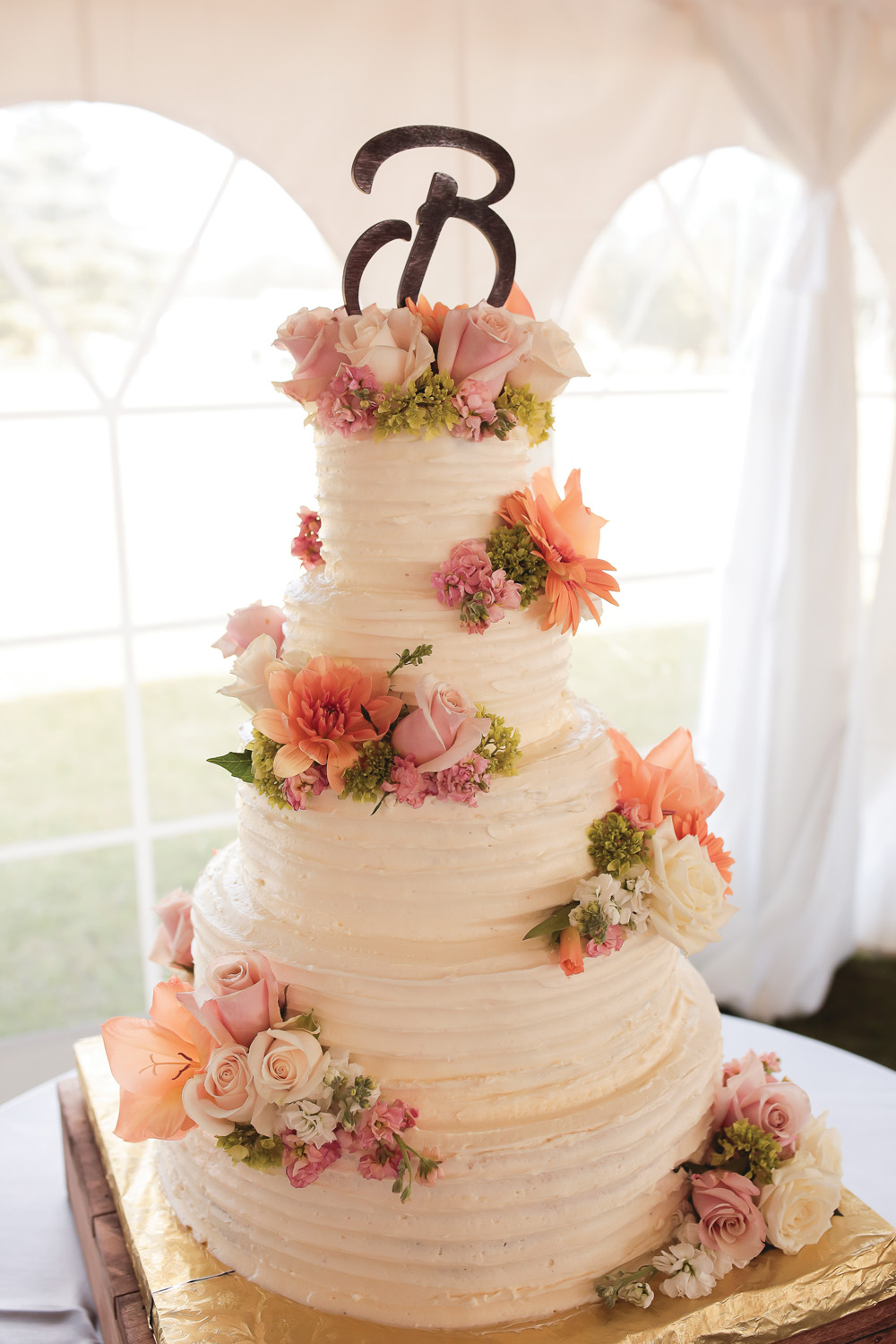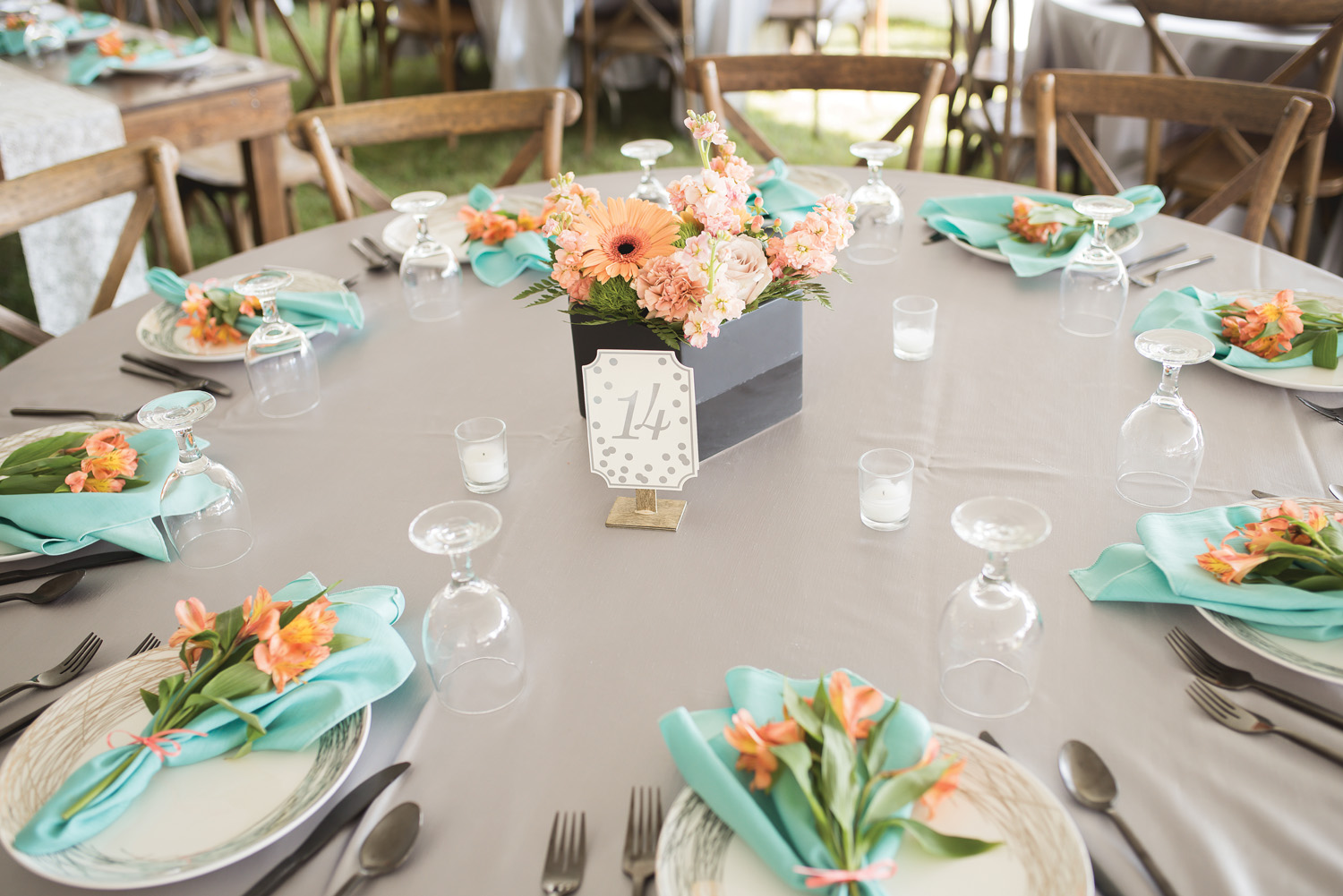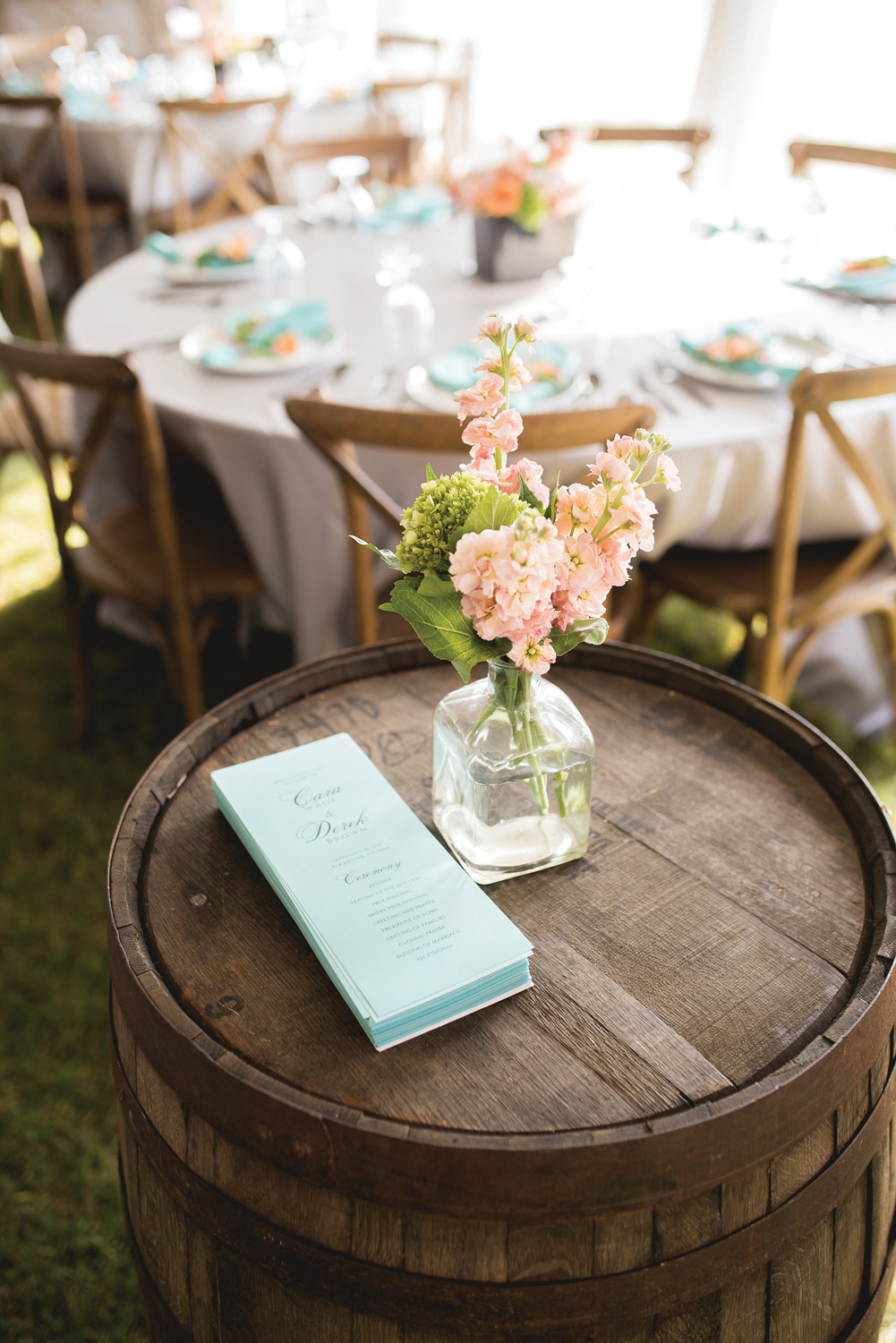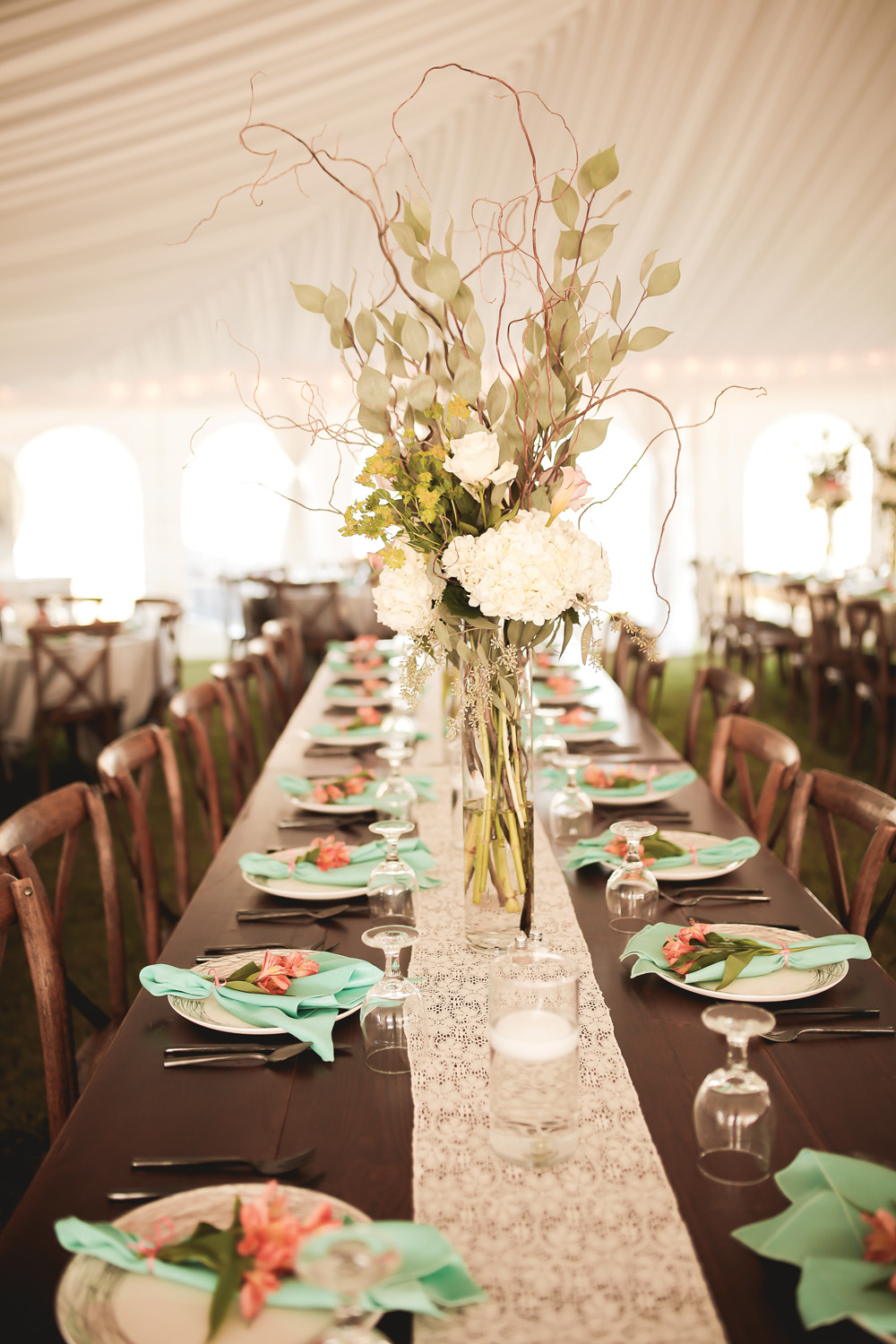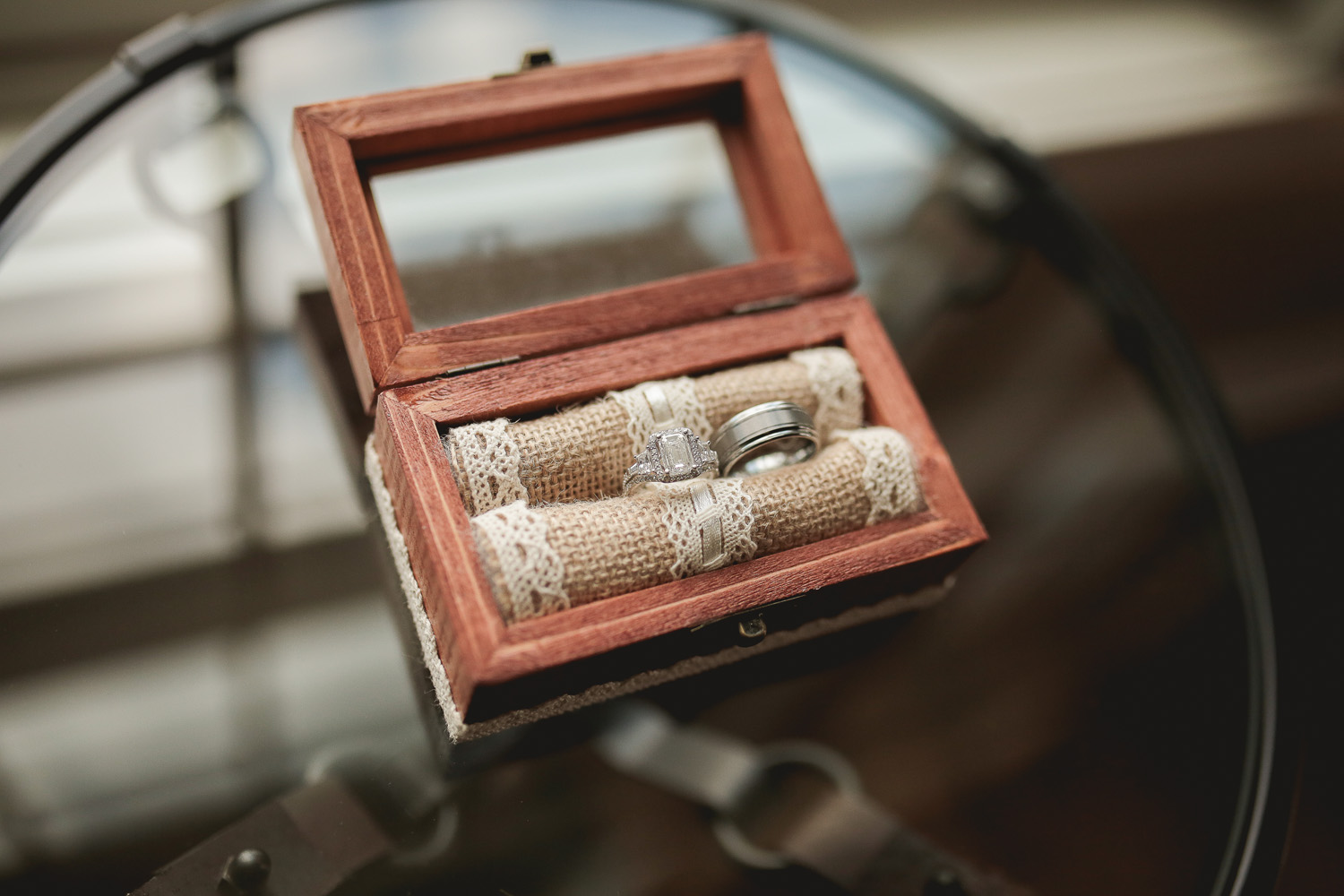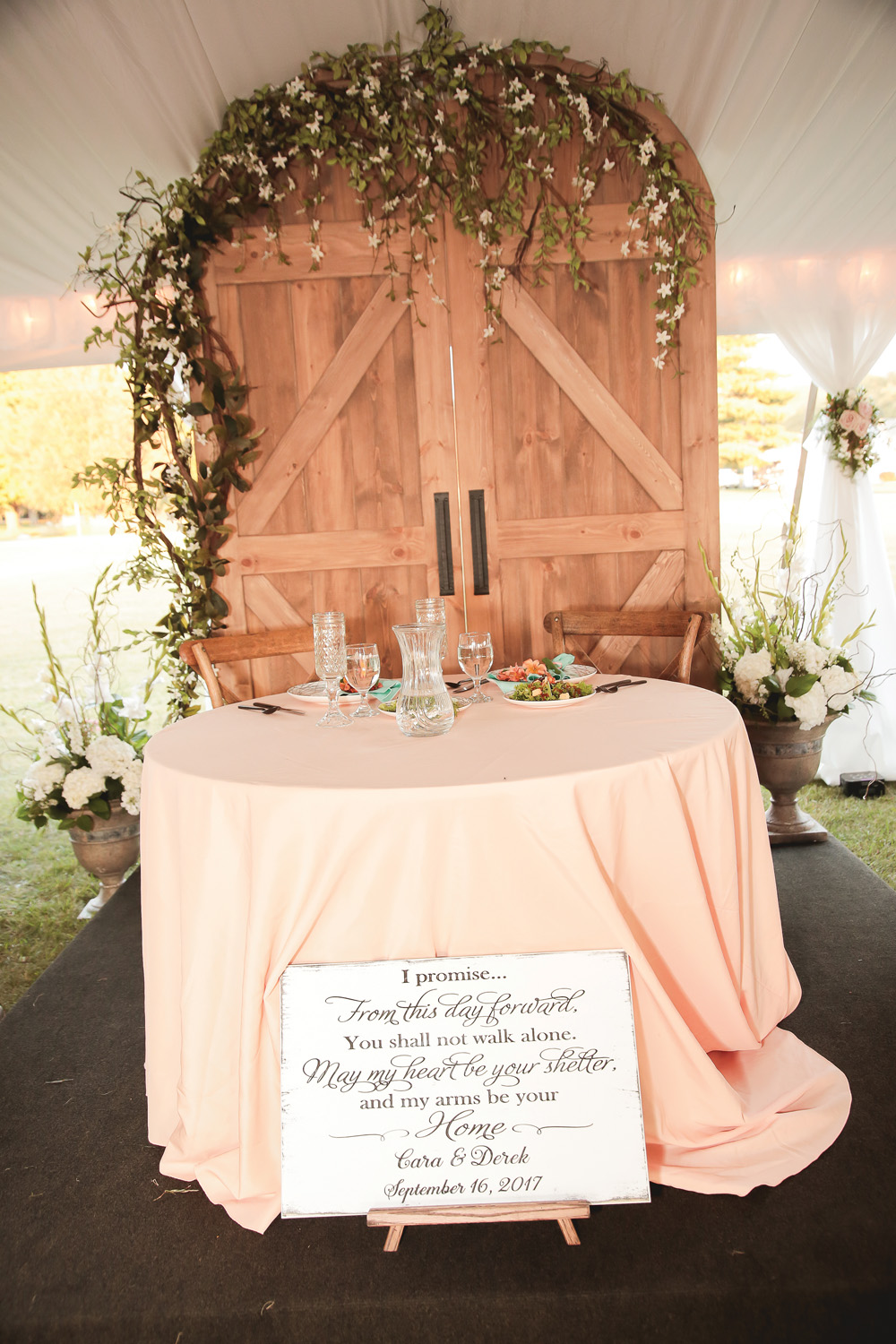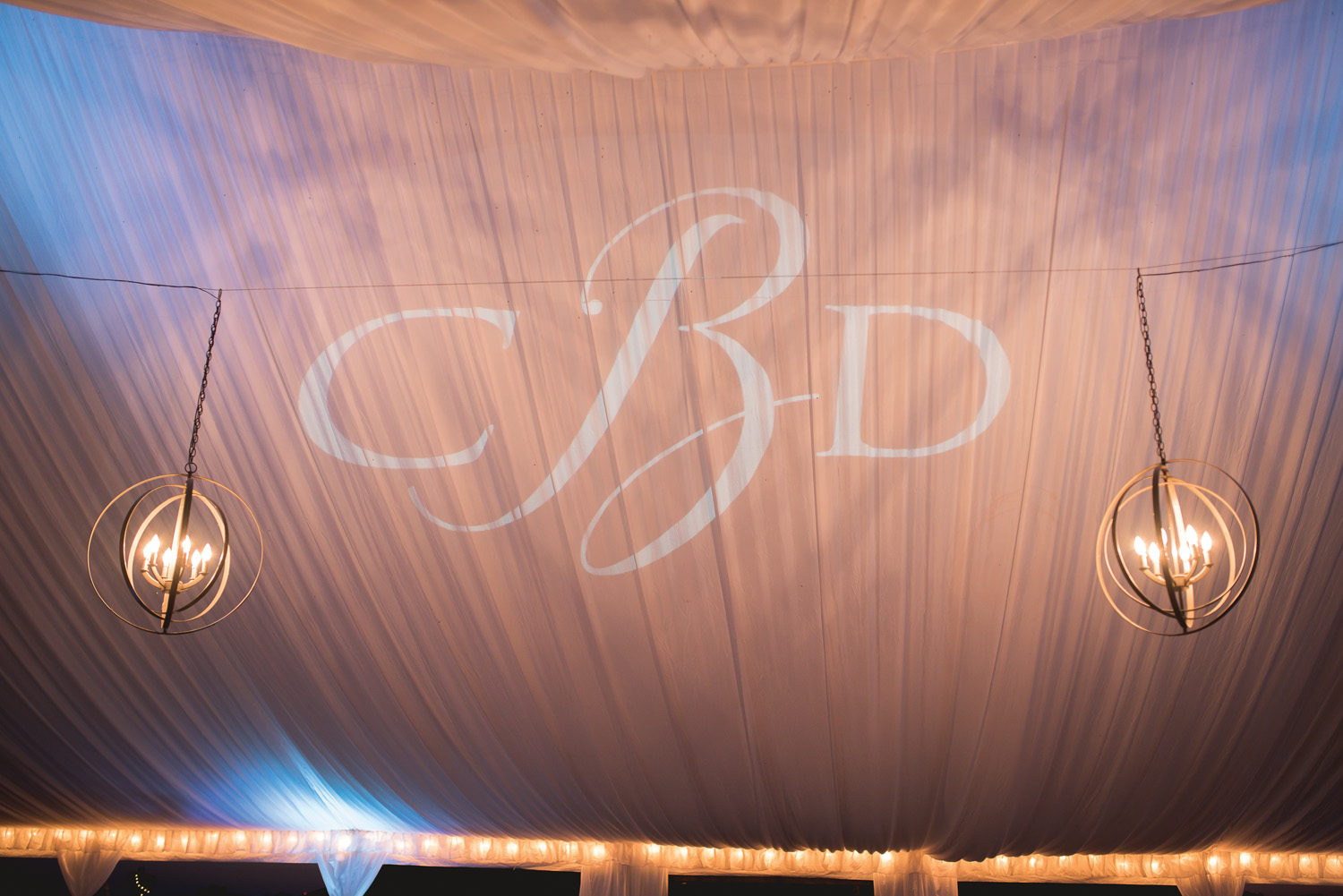 Describe Your Wedding Day 
Our wedding day was filled with many fun lasting memories. The best being the love Derek and I felt that day for each other and from all of our family and friends. The smiles, laughter, and fun that we experienced throughout our day and evening will be something we will never forget. We are so happy that we went with our decision to have both our wedding and reception in one location. Our guests were able to arrive, take a short golf cart ride to the tent, find their seats, and didn't have to leave or travel anywhere else. It left the evening uninterrupted for music, dancing, and good times being had by all. Now Derek and I will always be blessed to look out our window and reminisce our forever cherished memories.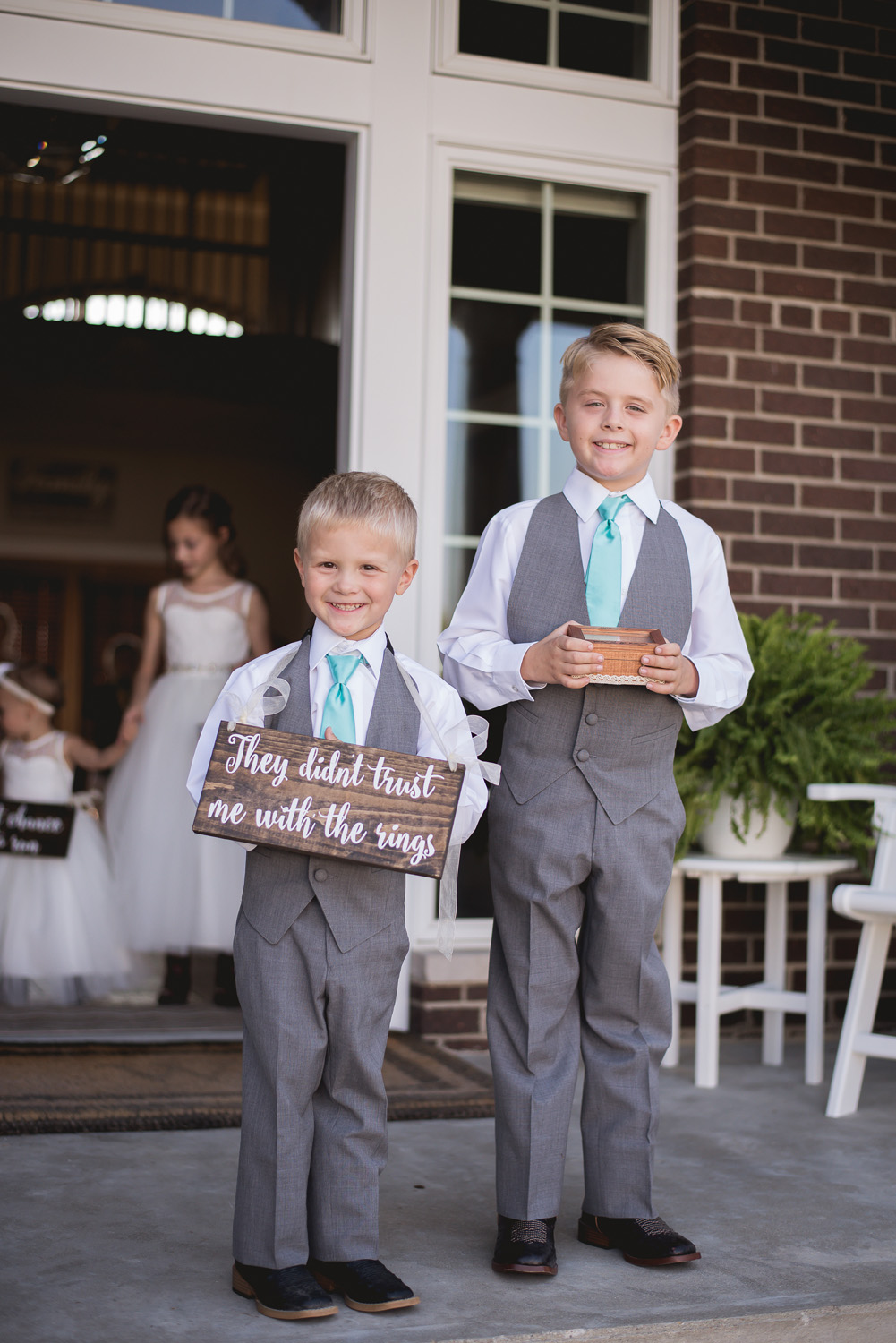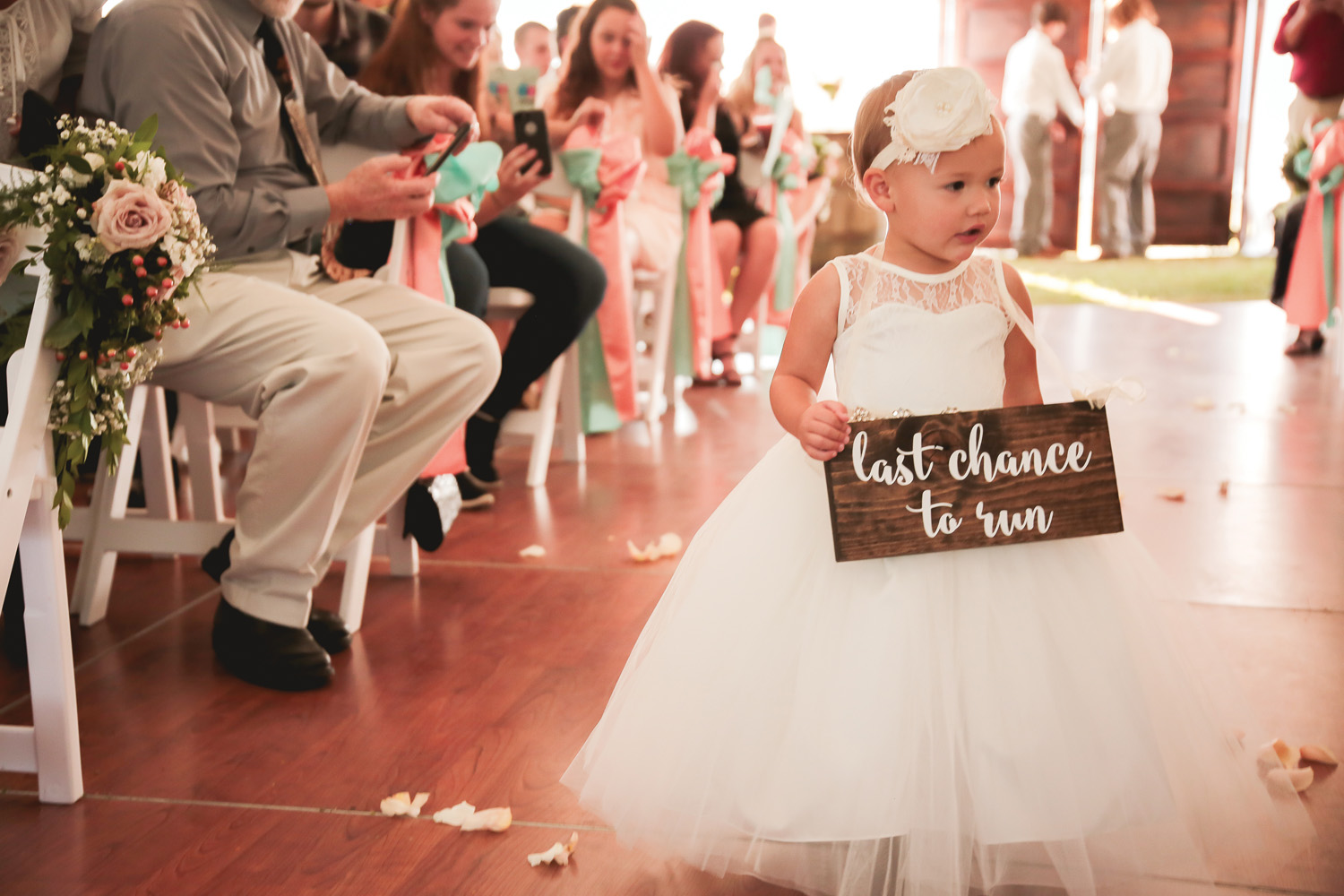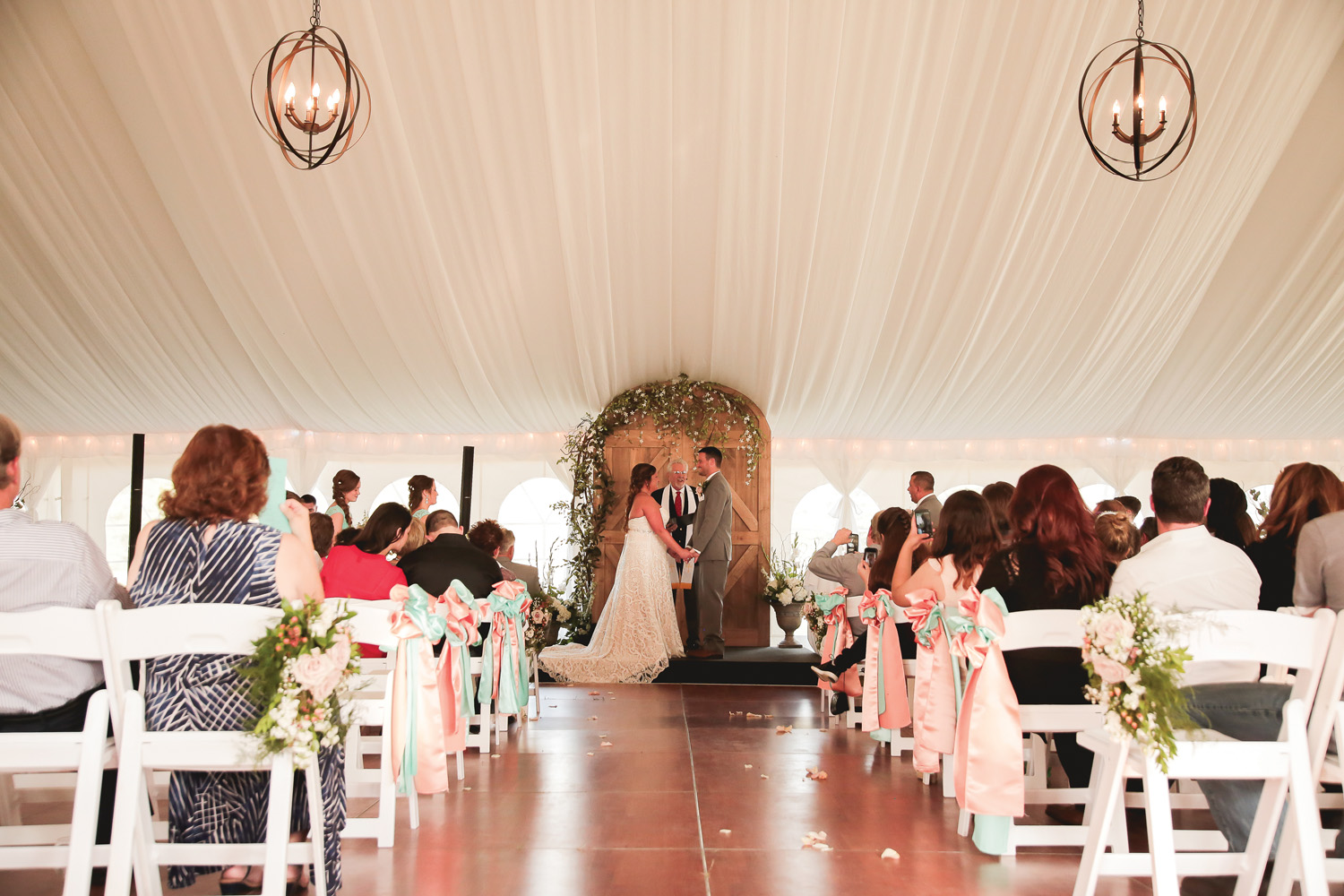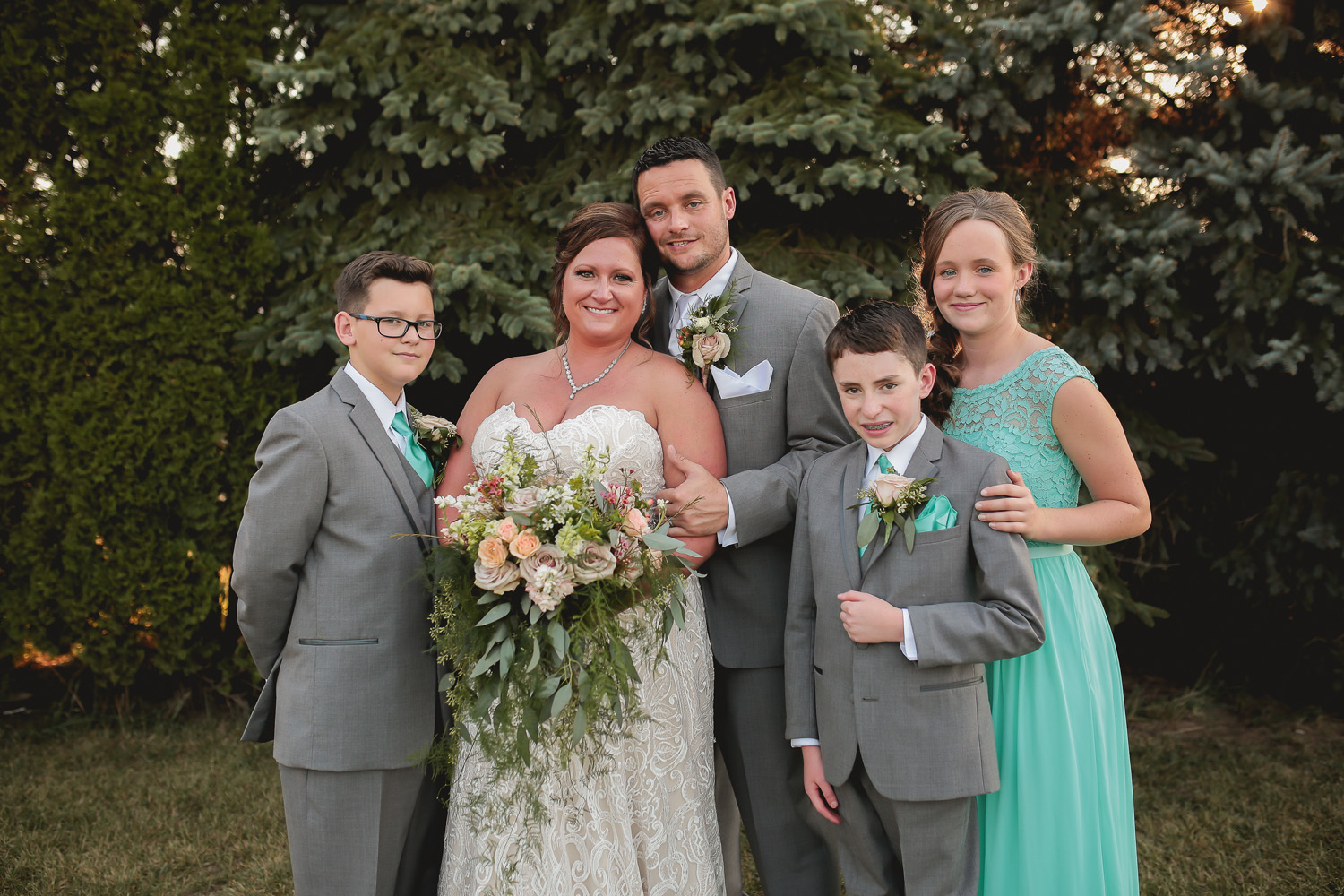 Your Advice To Engaged Couples 
Don't procrastinate!  Start discussing your options as well as a "want/do not want" list right away.  Your venue and budget are the most important decisions you'll have to make, secure them first.  That will dictate many of your to-do list items down the road.  It will also determine how much you'll have to do on your own.  Let your fiancé be involved in making decisions.  They may not have an opinion about everything, but they may have some strong opinions on other things.  Try your best to both be involved in the planning process, it will get you both invested and ensure you are making it your day.  If you don't agree on something, try to find the best solution that compromises your ideas.  Have fun and enjoy the process of planning your forever!