What types of gowns will flatter my figure?
Blushing Bride on 17 – Owner Julie DiLorenzo
The most important thing to remember when shopping for a gown is to keep an open mind and try on a variety of styles and silhouettes. In the end, you want to feel beautiful and comfortable.
Here are some general guidelines to help you select the perfect gown for you.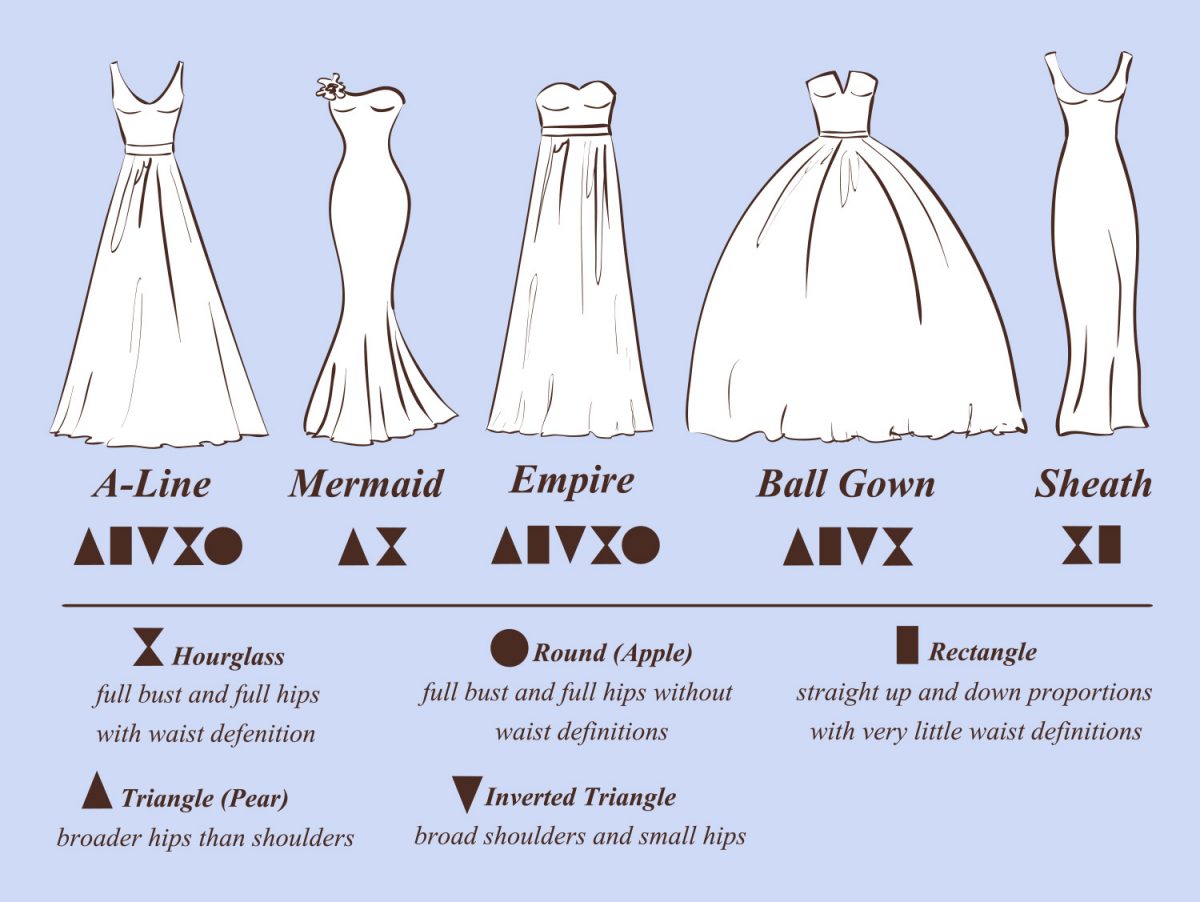 If you have an hourglass or "curvy" figure, an A-line gown with a dropped waist and a sweetheart neckline is the perfect formula to flatter your figure. This shape will beautifully show off your waist and chest.
If you are petite, you'll want to keep it simple by wearing a stunning sheath or modified A-line gown. Your small frame can get lost in a larger, more elaborate gown.
If you are pear shaped, you'll want to stay away from sheath gowns and go for a gown that focuses on the top half of your body, such as a strapless ball gown or an empire waist gown.
If you have a short waist, choose a gown that will make your body appear longer. Something fitted through the bodice, such as a dropped-waist silhouette will look gorgeous on you.
If you have a voluptuous figure, try an A-line dress which is the easiest silhouette for most women to wear. You also have an option of a ball gown which brings the attention away from your lower half. Don't be afraid to try a strapless dress, with the correct undergarments, you will look fabulous!
If your waist is undefined, try an Empire-waist gown, which flows from just under the bust all the way to the floor. This elongates your body and gives the appearance of a long and lean figure.
If you are tall and thin, a ball gown will add femininity and shape to your slight figure.
If you are short and thin, a sheath gown will be just the right dress for you.