Written by Angie Anderson of Belle Behind the Ball
I recently attended a symposium with David Tutera in Bermuda (Yes, THE David Tutera!) And now I am bringing the FAB back to all of you! How can you have celebrity inspired looks with a modest midwestern budget? Hint… I am going to tell you!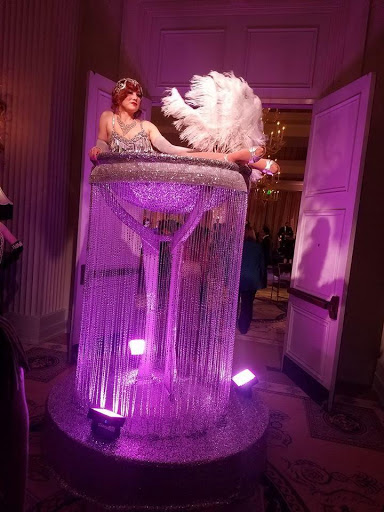 Experience Matters! The one thing I have noticed (and been blown away by) with all Tutera events, he always plans to WOW the Guests. You can tell he truly cares about their experience! Whether it be a live musical serenade or a visual WOW (like a lady in a 10' tall martini glass greeting you at the door). You don't need to spend a bunch of money, you just need to consider your guests and plan to WOW them at just the right moment to make the most impact! Maybe consider asking a ballet group to perform while guests are enjoying dinner! Or a local artist to serenade during cocktail hour.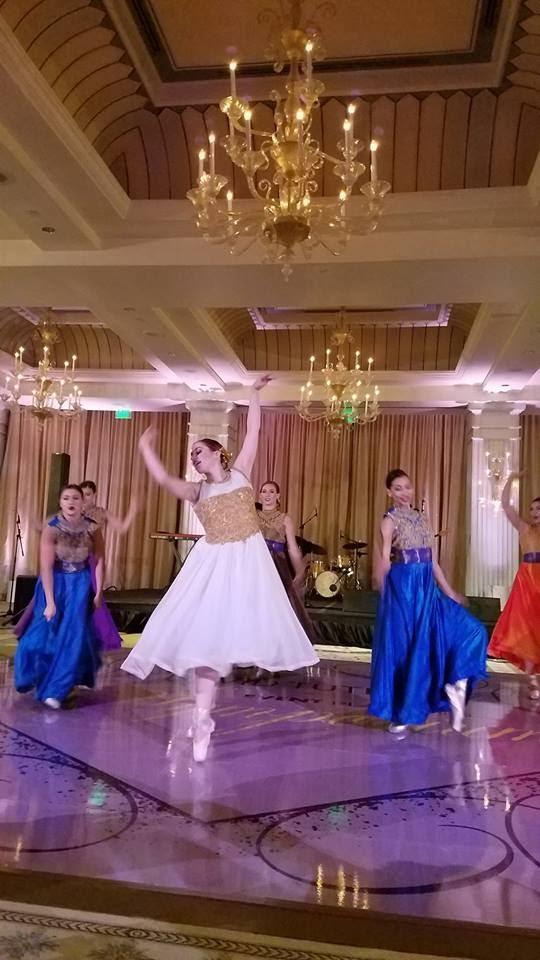 Mix inexpensive items in with more high-end décor! You can totally get away with mixing budget friendly décor when you have a setting that looks "expensive." For instance, these are very inexpensive paper flowers, but when mixed with the table settings (and that VIEW!), you cannot even tell!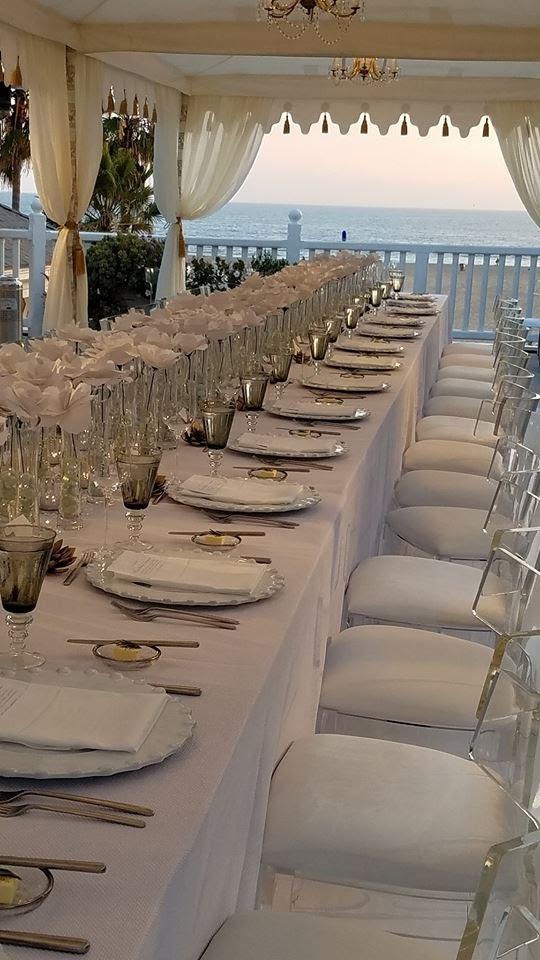 Lighting! This can be a small cost item that makes a very big impact! Here, we have one event at two different times of the day. See how much lighting changes things?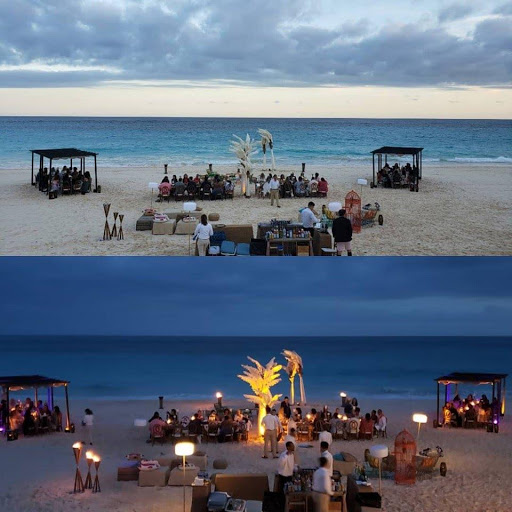 Finally, Location! Think out of the box for a truly amazing and unique experience! At one event, we were at an abandoned church in Bermuda. By itself, it isn't much, it didn't even have a roof! But transformed with lighting, a few flowers hanging overhead and talented entertainment, this venue completely swept us all away!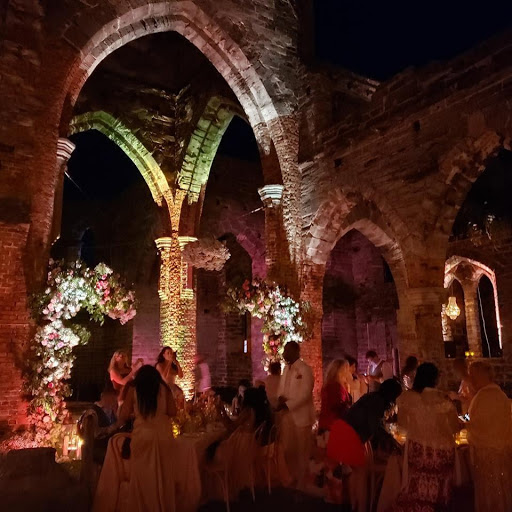 Angie Anderson, Owner of Belle Behind the Ball Wedding & Event Planning. Angie specializes in Weddings, Events and Destination Travel in South Bend, IN and across the Globe. Angie has been mentoring with David Tutera for two years which has introduced her to an impeccable team of industry professionals across the Country and the World.
BelleBehindtheBall@gmail.com or RomanceTravelPlanner@gmail.com