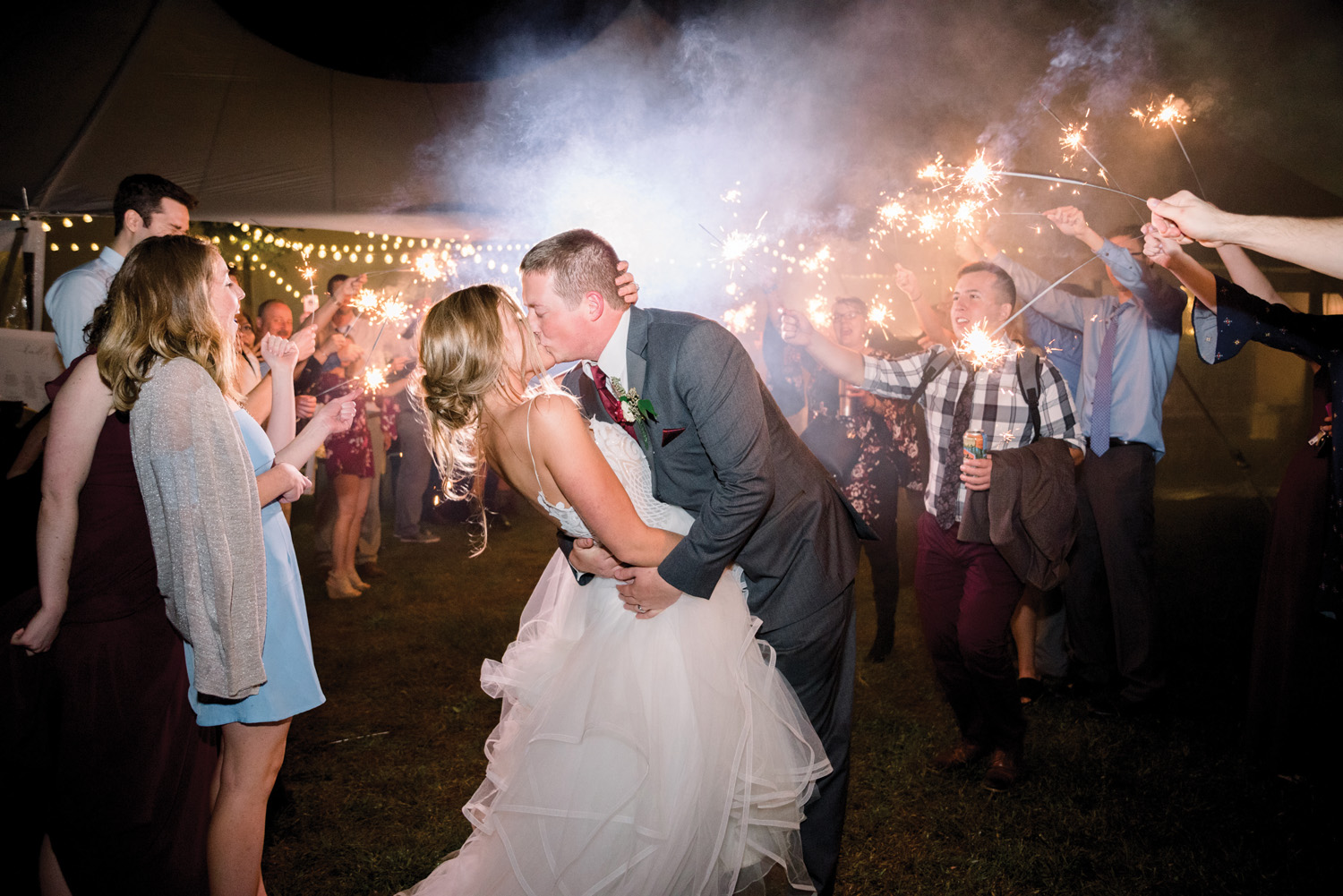 Zöe and Jake are high school sweethearts who tied the knot after several years of dating. They chose Christ the King Church for the ceremony, with a reception set for 200 expected guests. Zöe had envisioned a boho theme for the reception, allowing the natural beauty of their venue to shine. The venue, Izaak Walton League, is a majestic outdoor habitat spanning 130 acres of diverse nature, and Zöe wanted to incorporate as much of it as she could in her reception.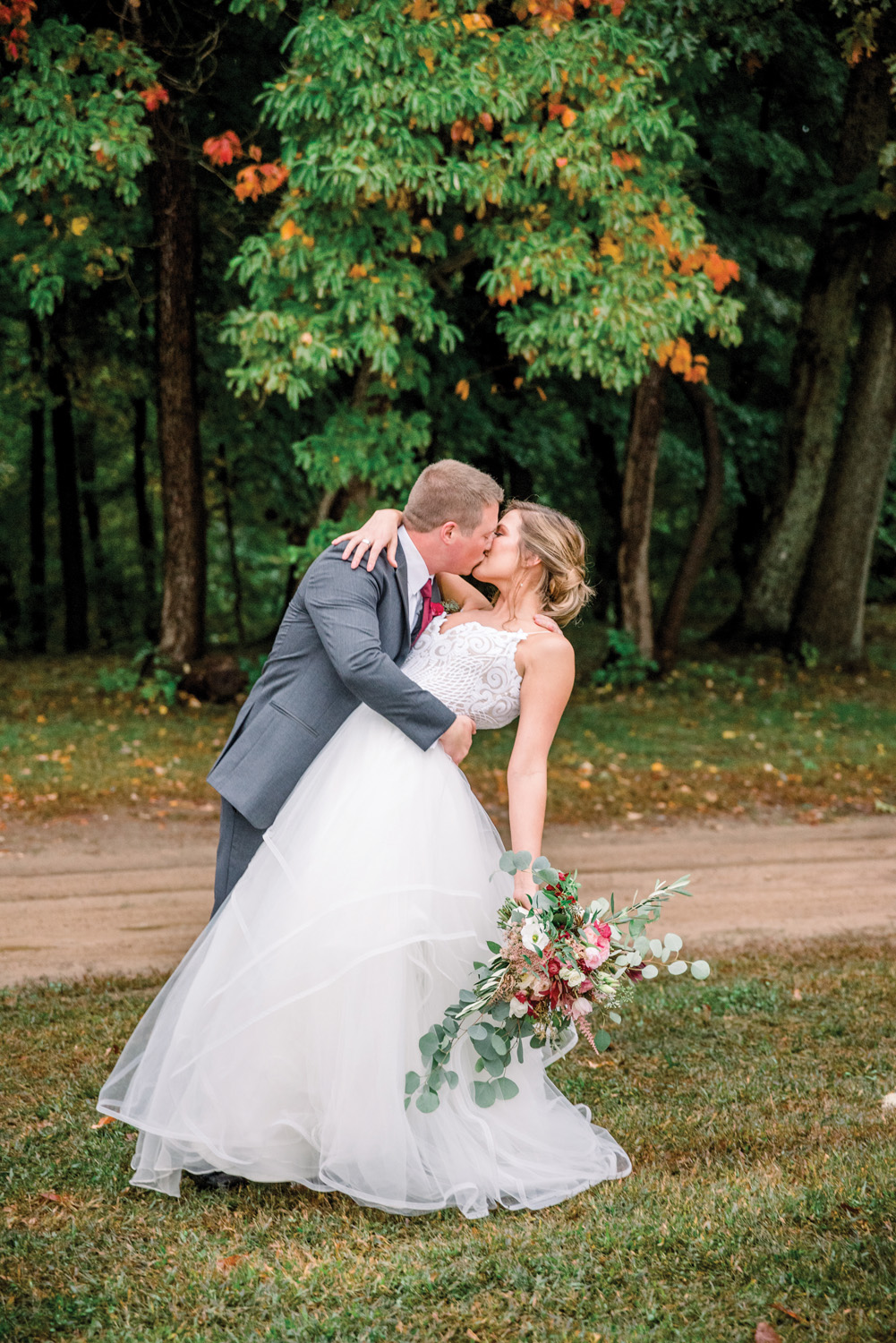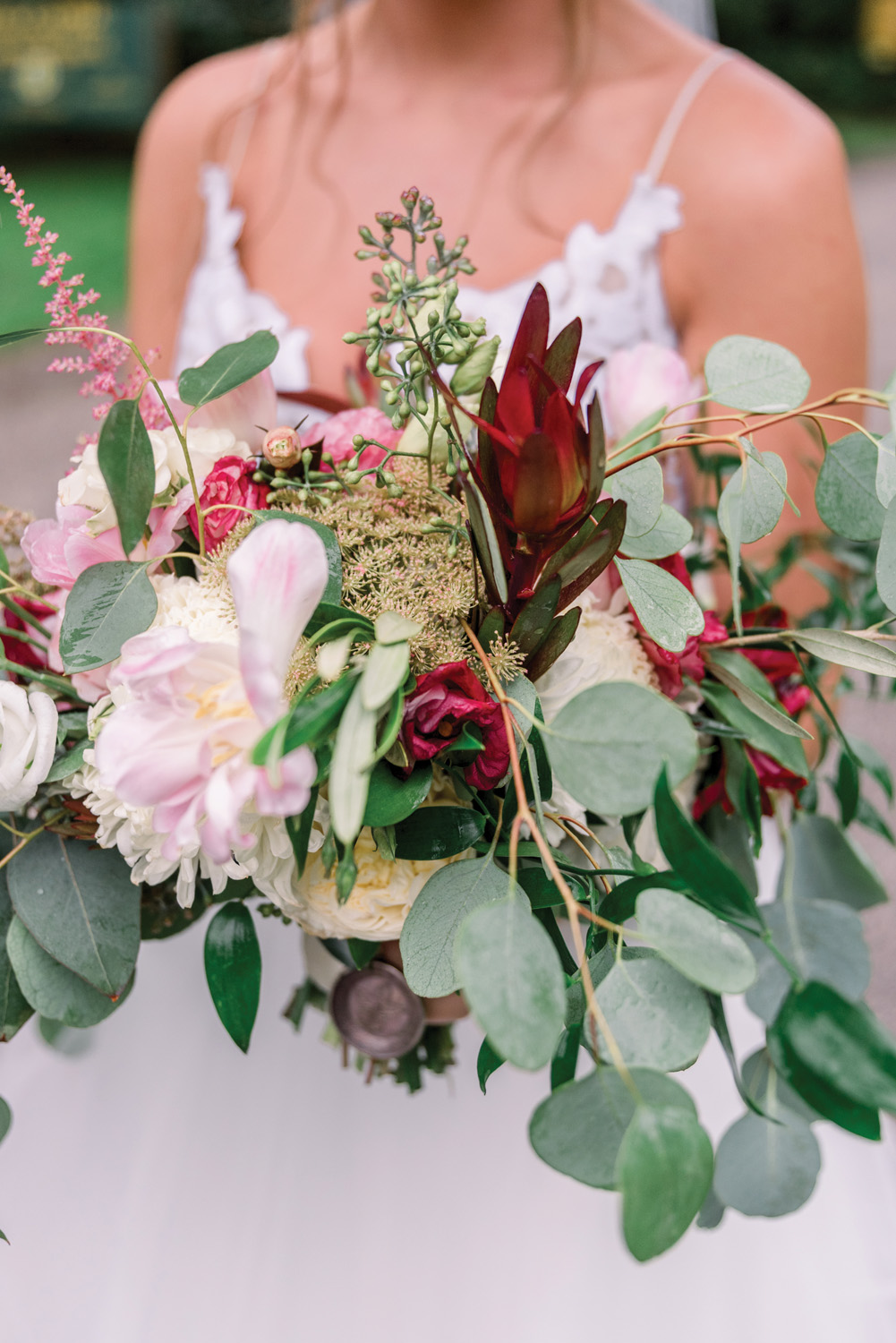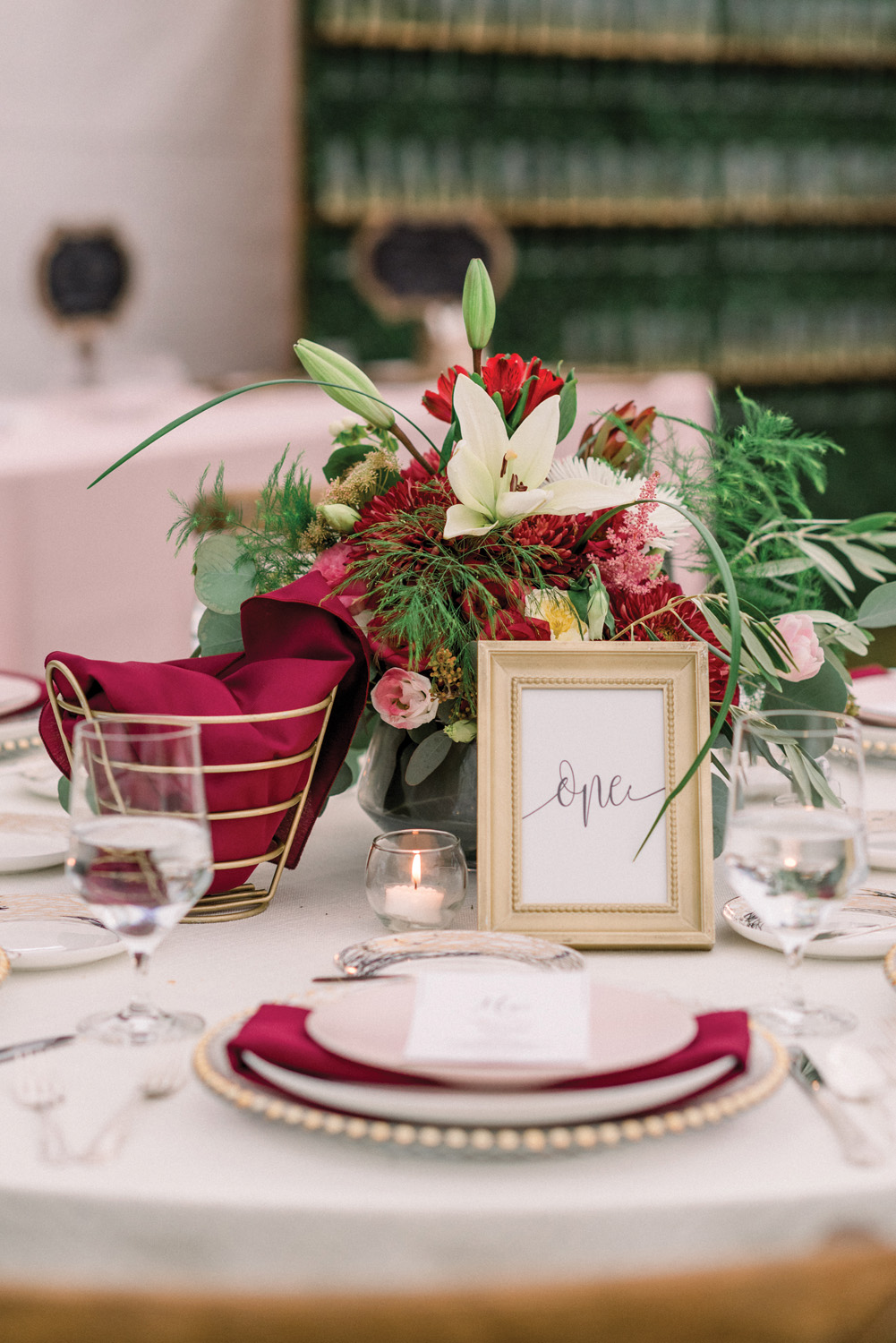 A textured-top sailcloth tent was the key element, allowing the park's serene lighting to cascade in, while also providing cover from any unwanted weather elements. Wooden tent poles helped accentuate the park's surroundings, especially after adding mounted greenery to each. Beautiful wooden farm tables, French country chairs, and ivory textured linen added even more classic elegance to the proceedings. Fall colors helped accent the tent, with burgundy, blush, green and gold elements all being showcased throughout the area. We were also able to further the autumn theme by mounting fresh boughs to the wooden center poles and using clear sidewall panels to allow the park to remain visible.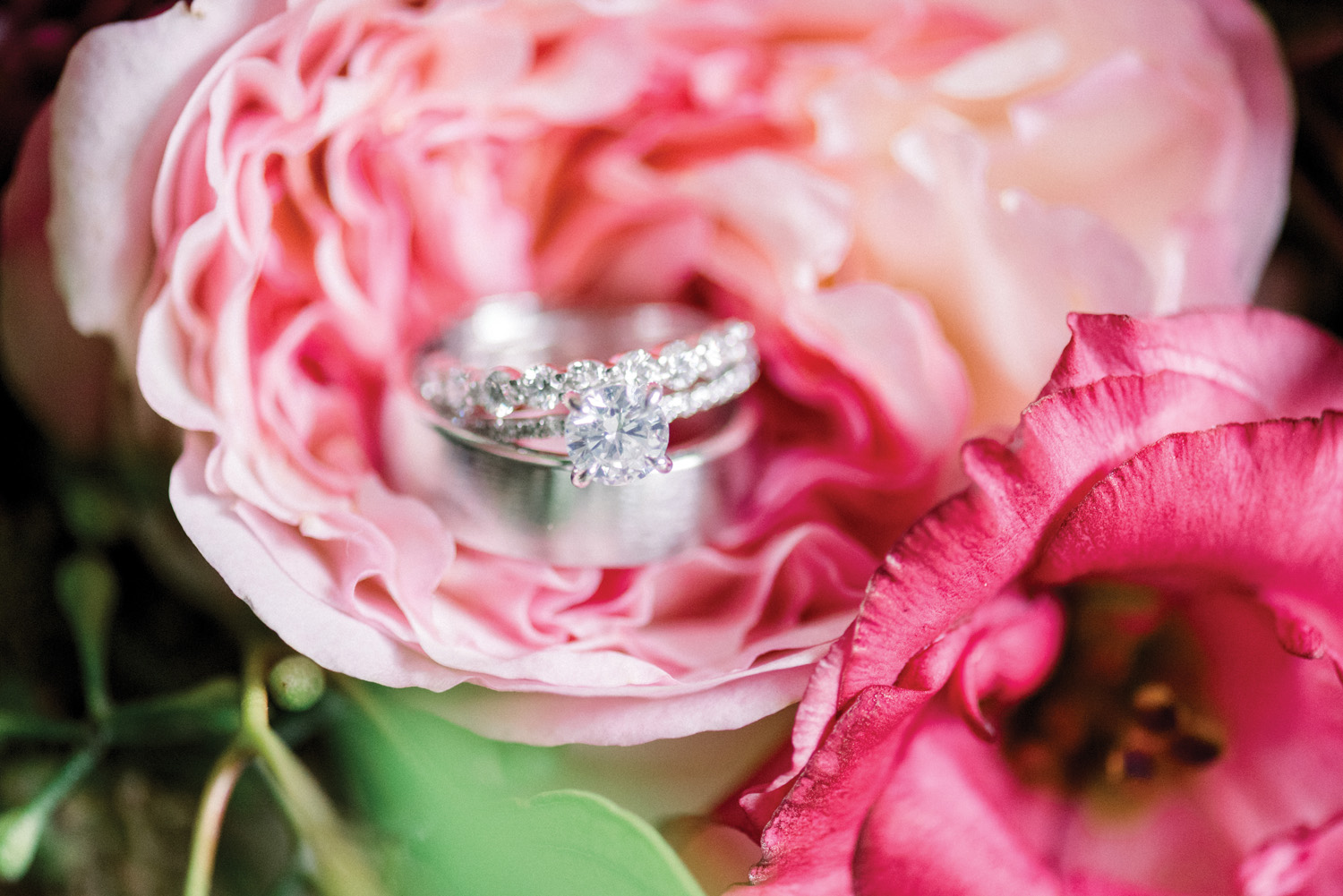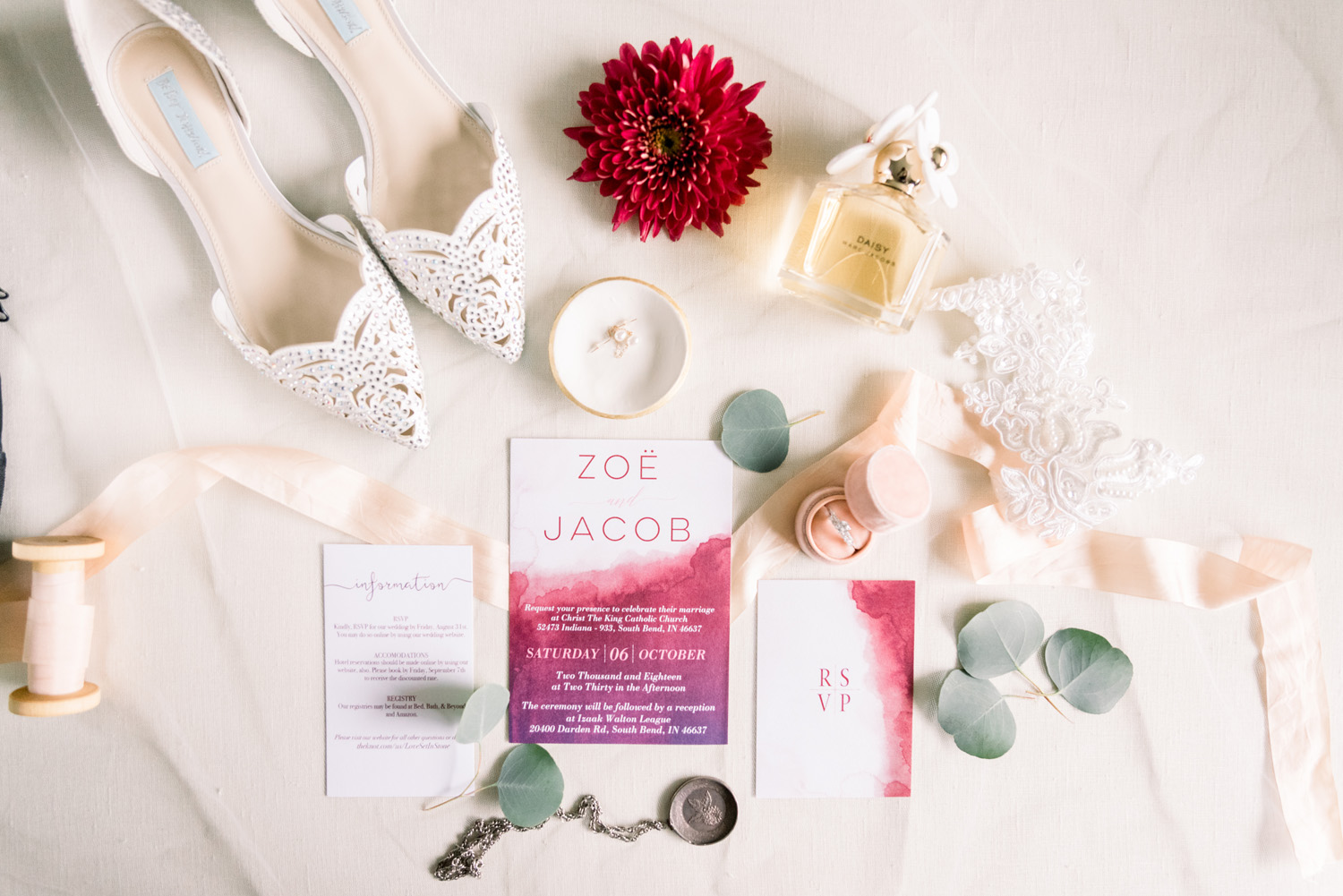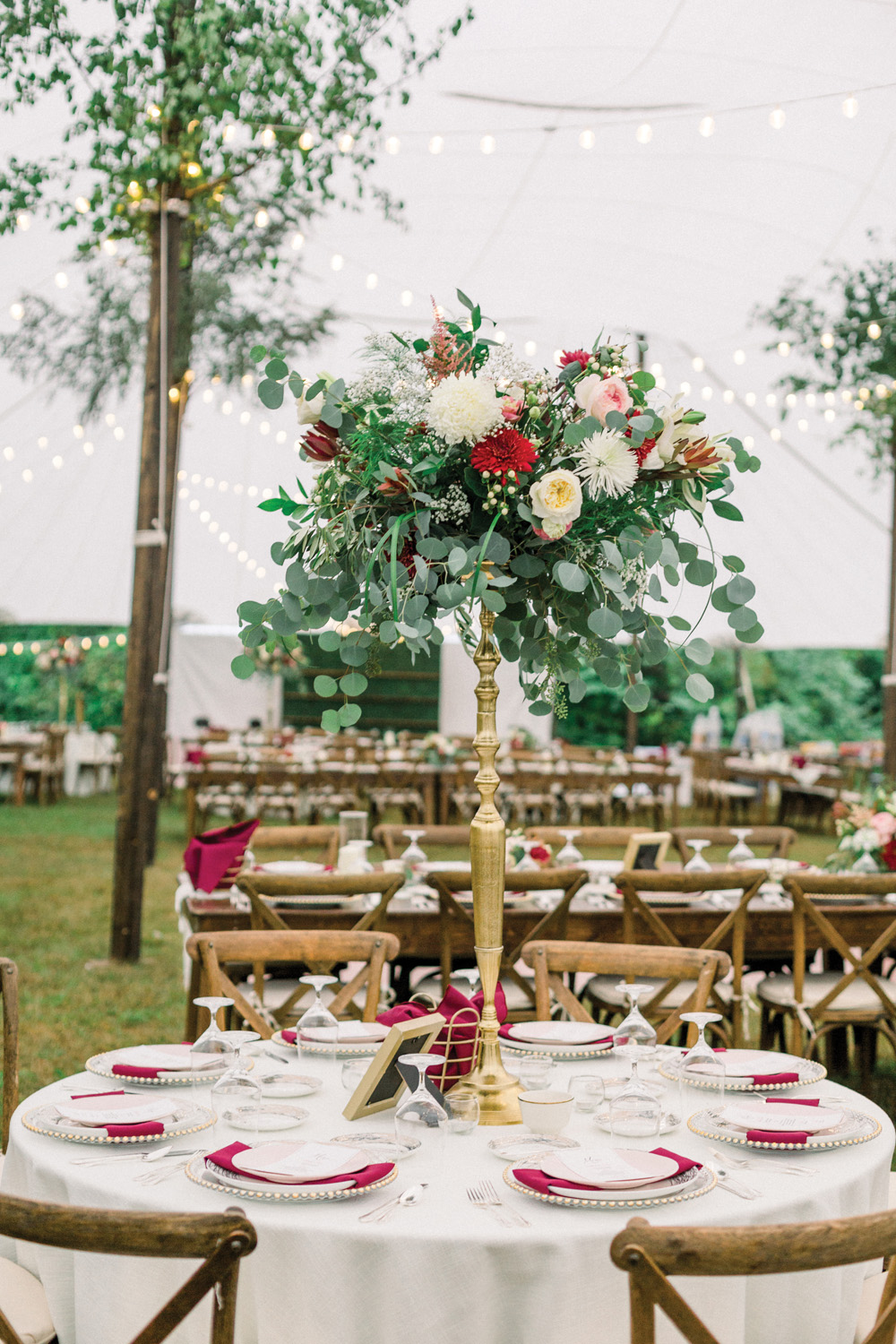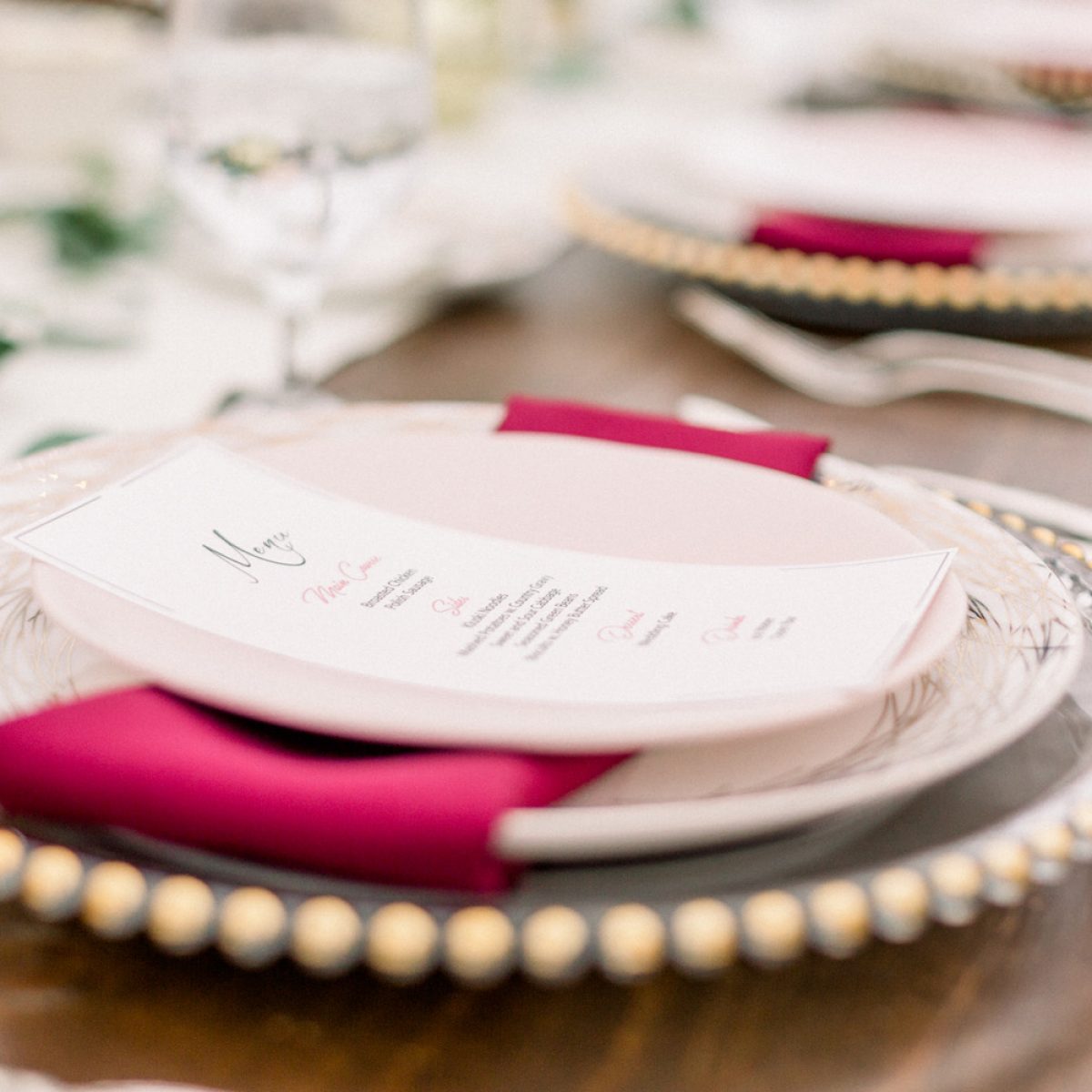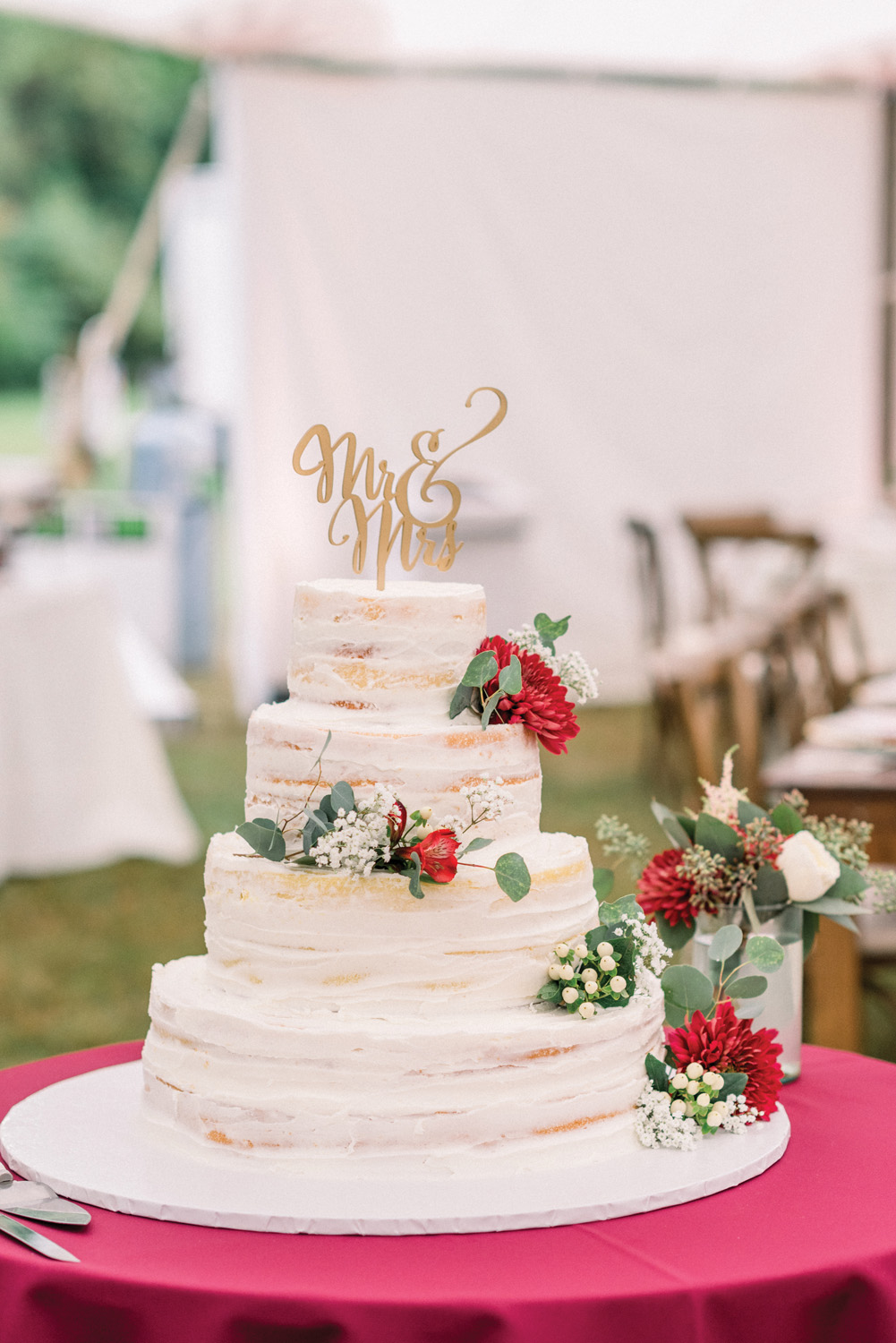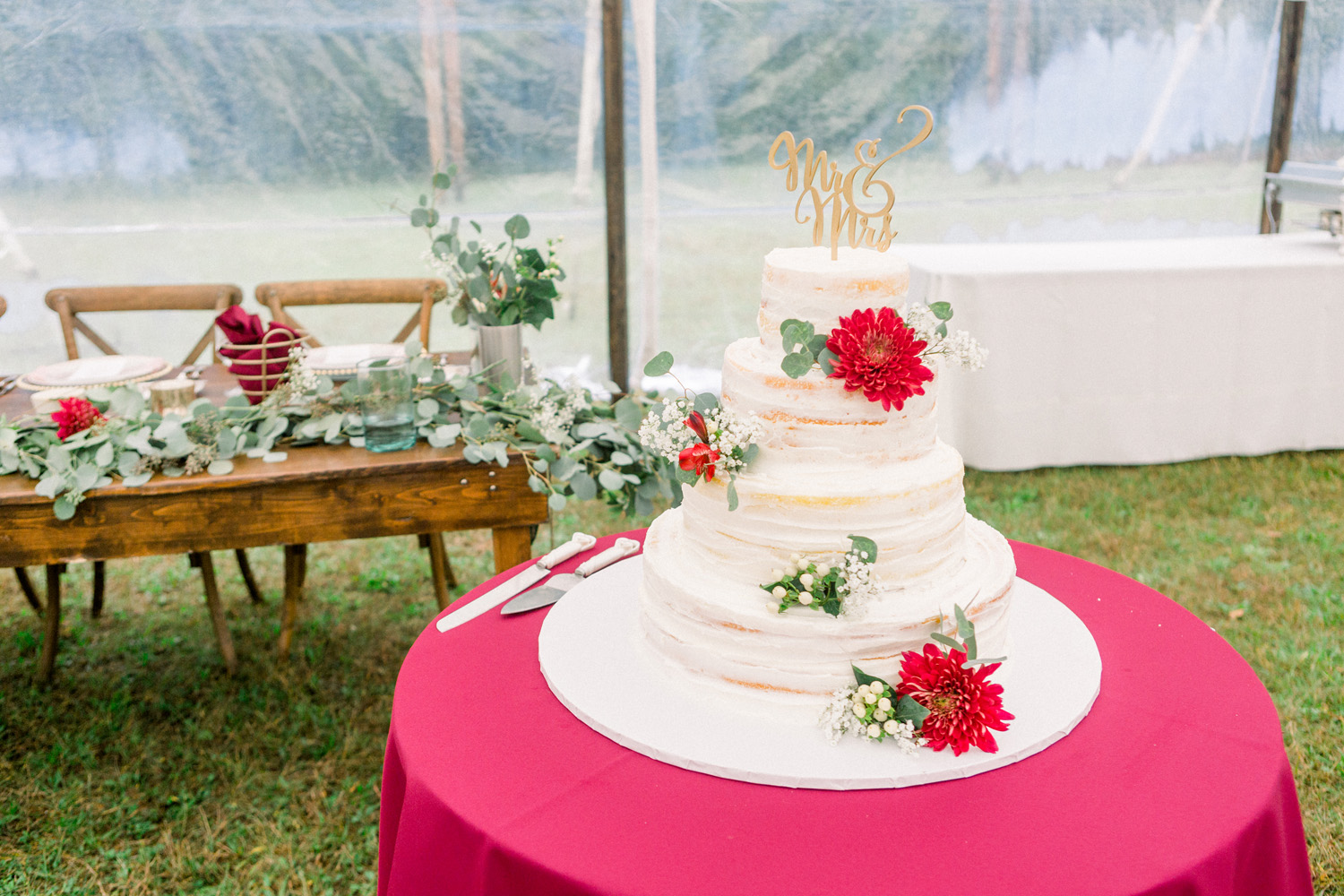 The designs came together beautifully, but Mother Nature had other ideas. October 6th, the day of the ceremony, brought one of the worst storms of the season to Northern Indiana, but we were up to the challenge. Our crew was able to withstand the driving winds and rain to finish the tent set-up and get the tables and chairs delivered and placed in plenty of time. Due to the mud, the restroom trailer had to be relocated and releveled. A fleet of generators provided the power for the lighting, from string lights inside the tent to up lighting and the power for the restroom, since the park had no power sources of its own. Tower lights provided lighting for the guest parking lot. We also provided covered golf cart transportation from the parking area to the tent itself for the guests.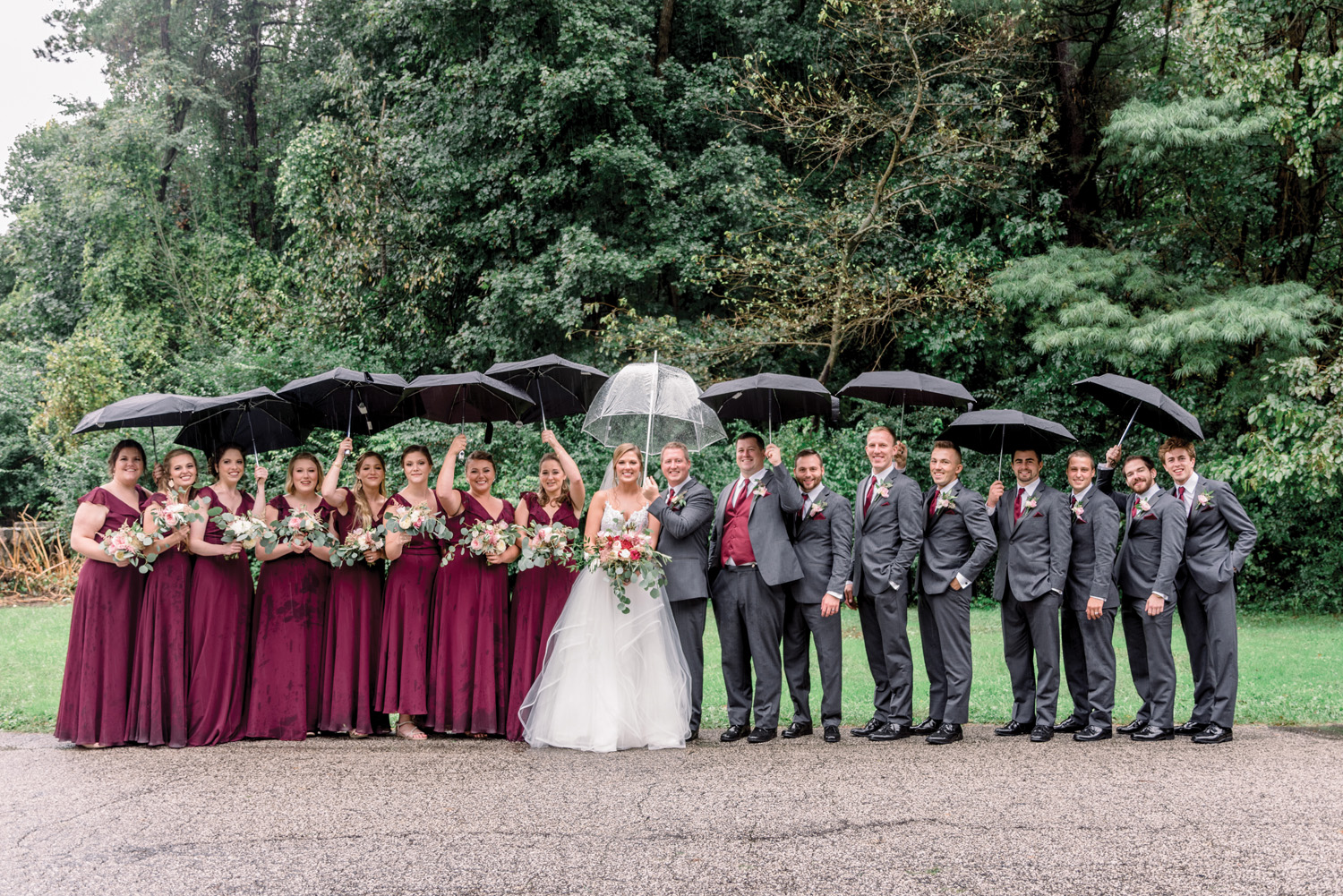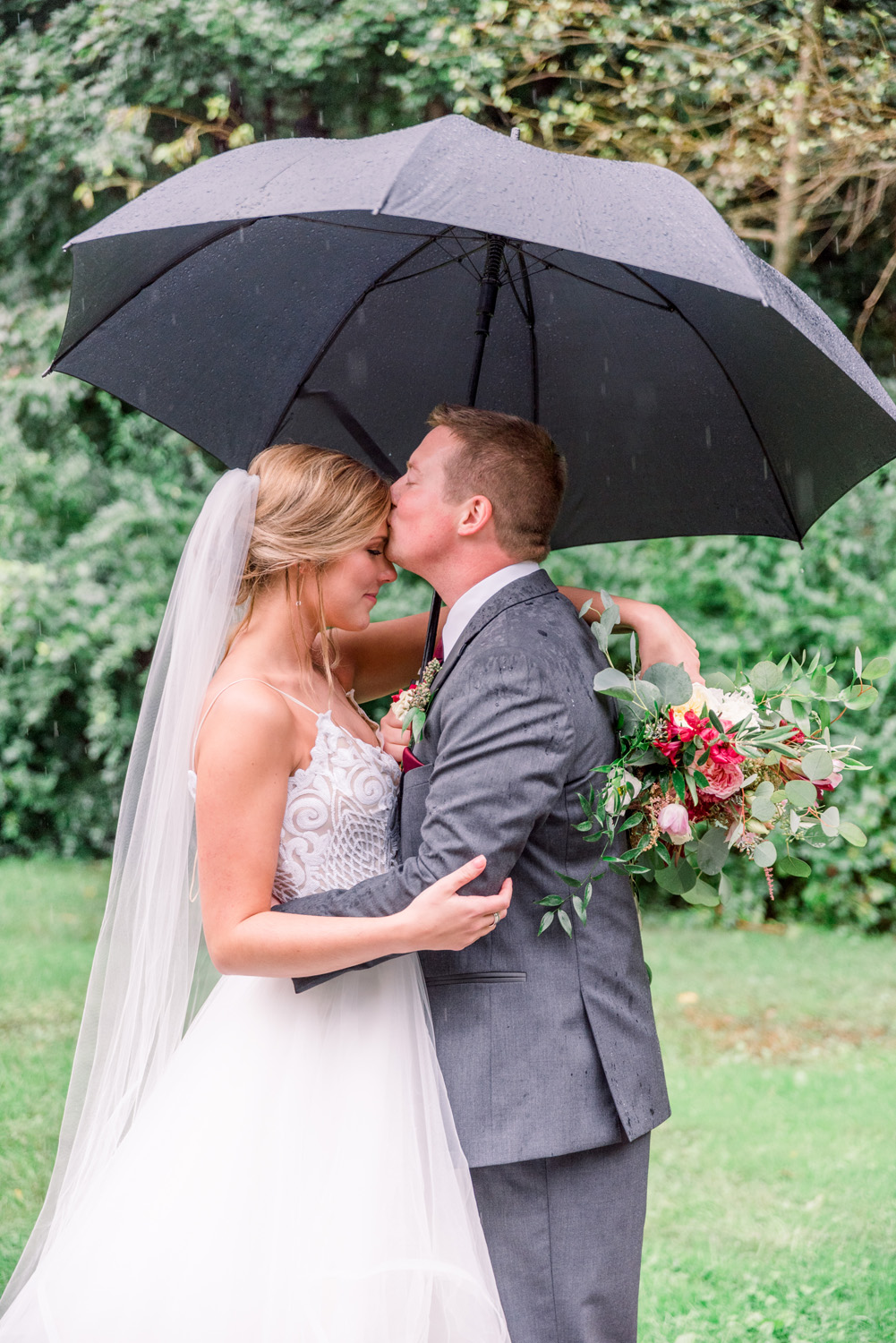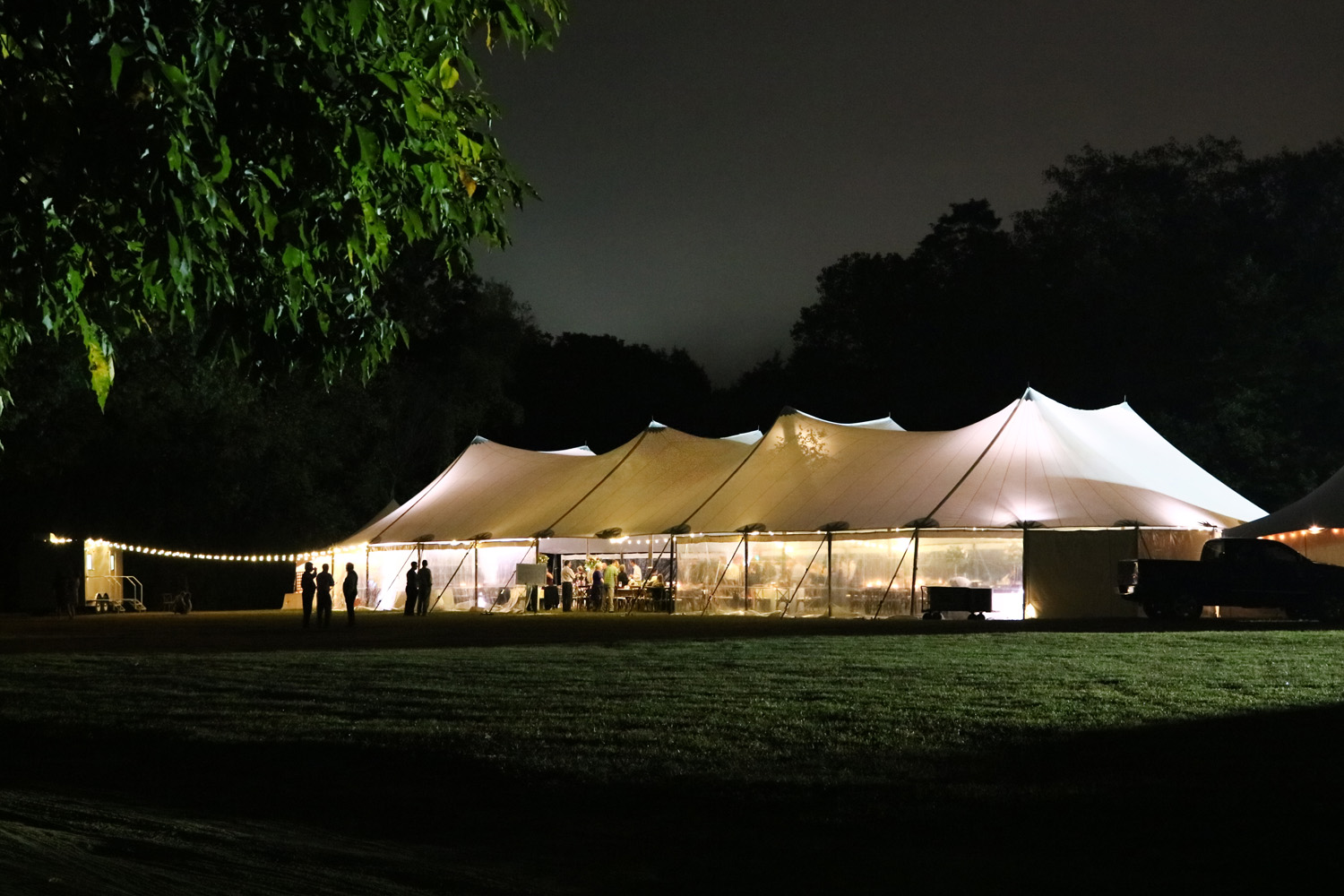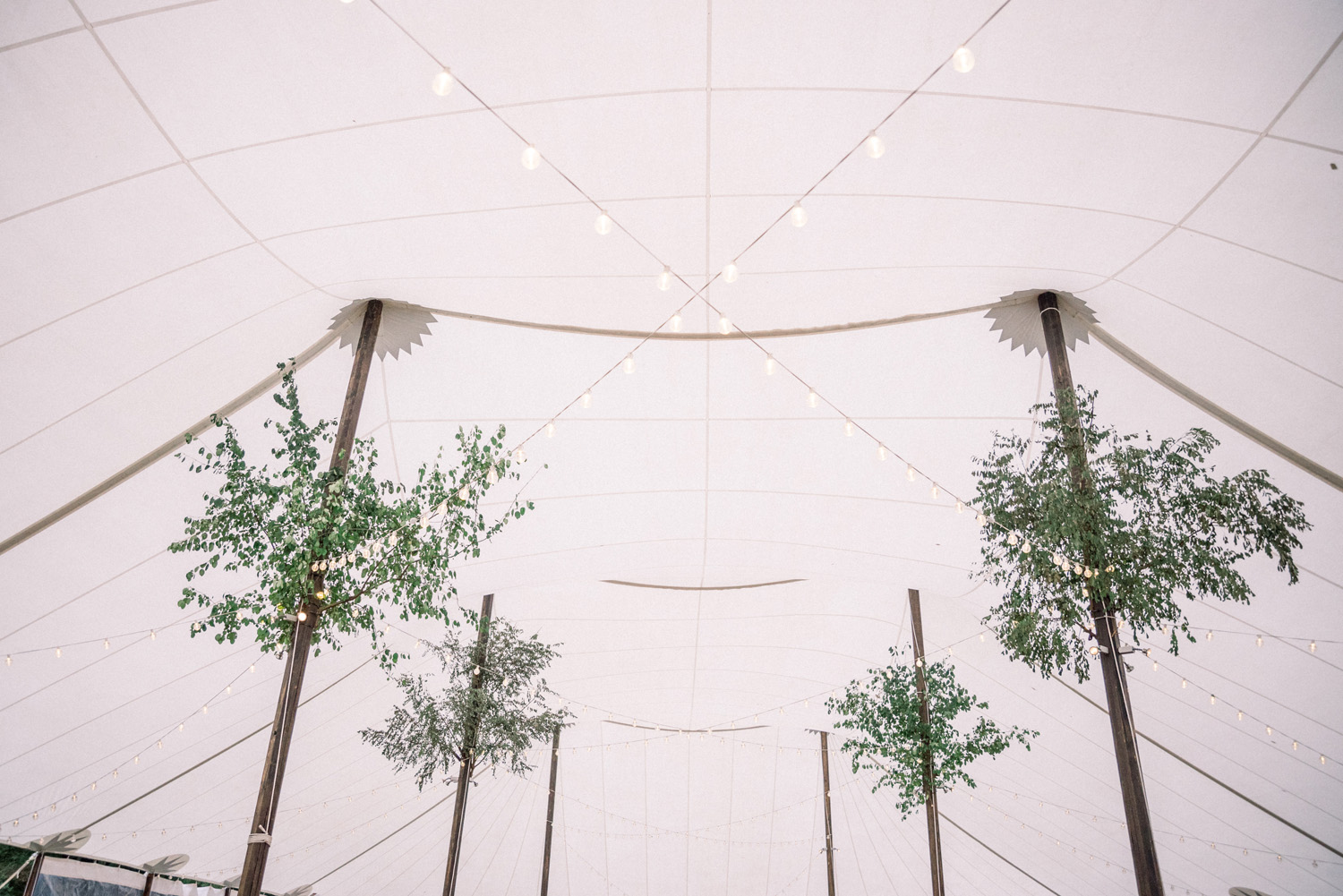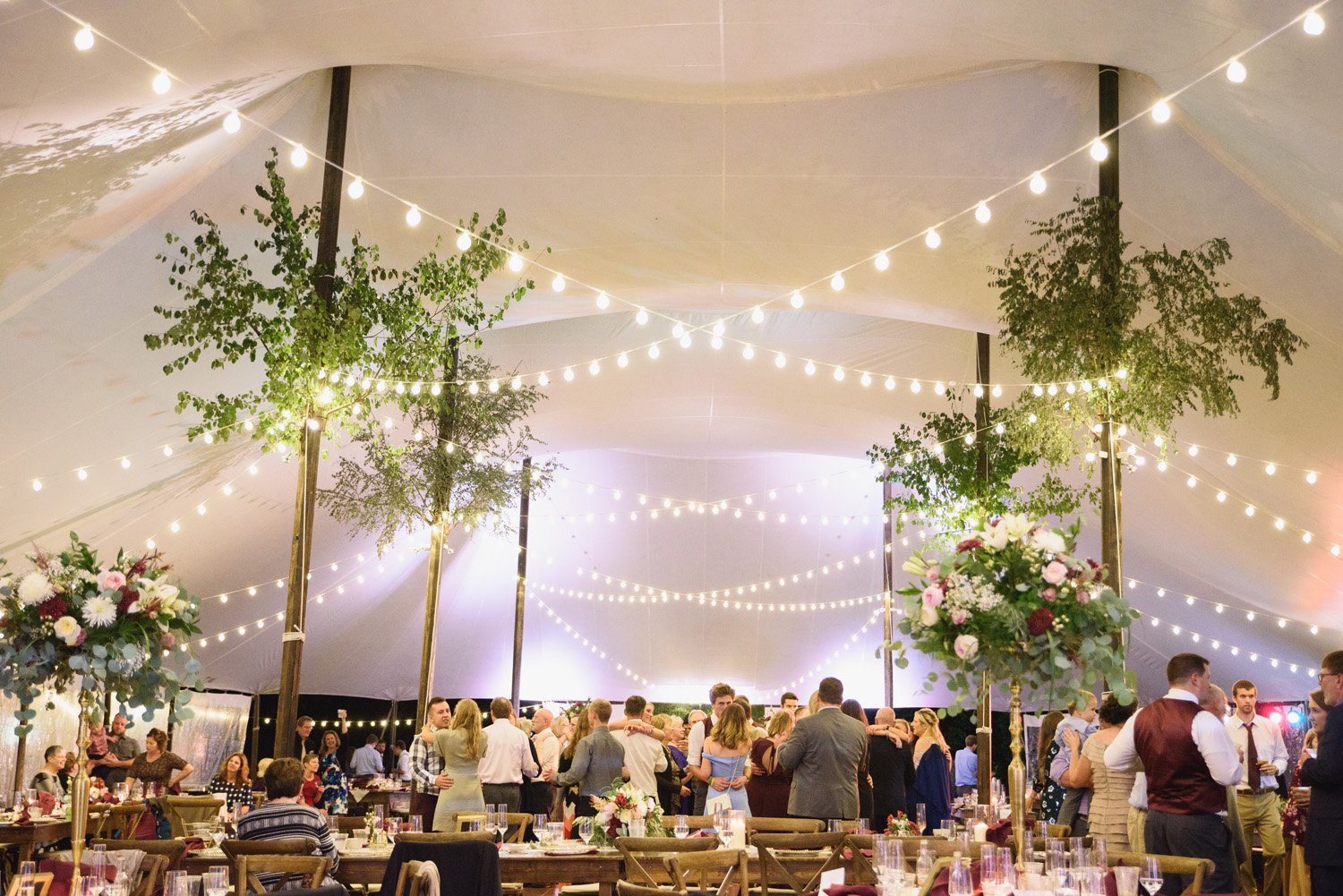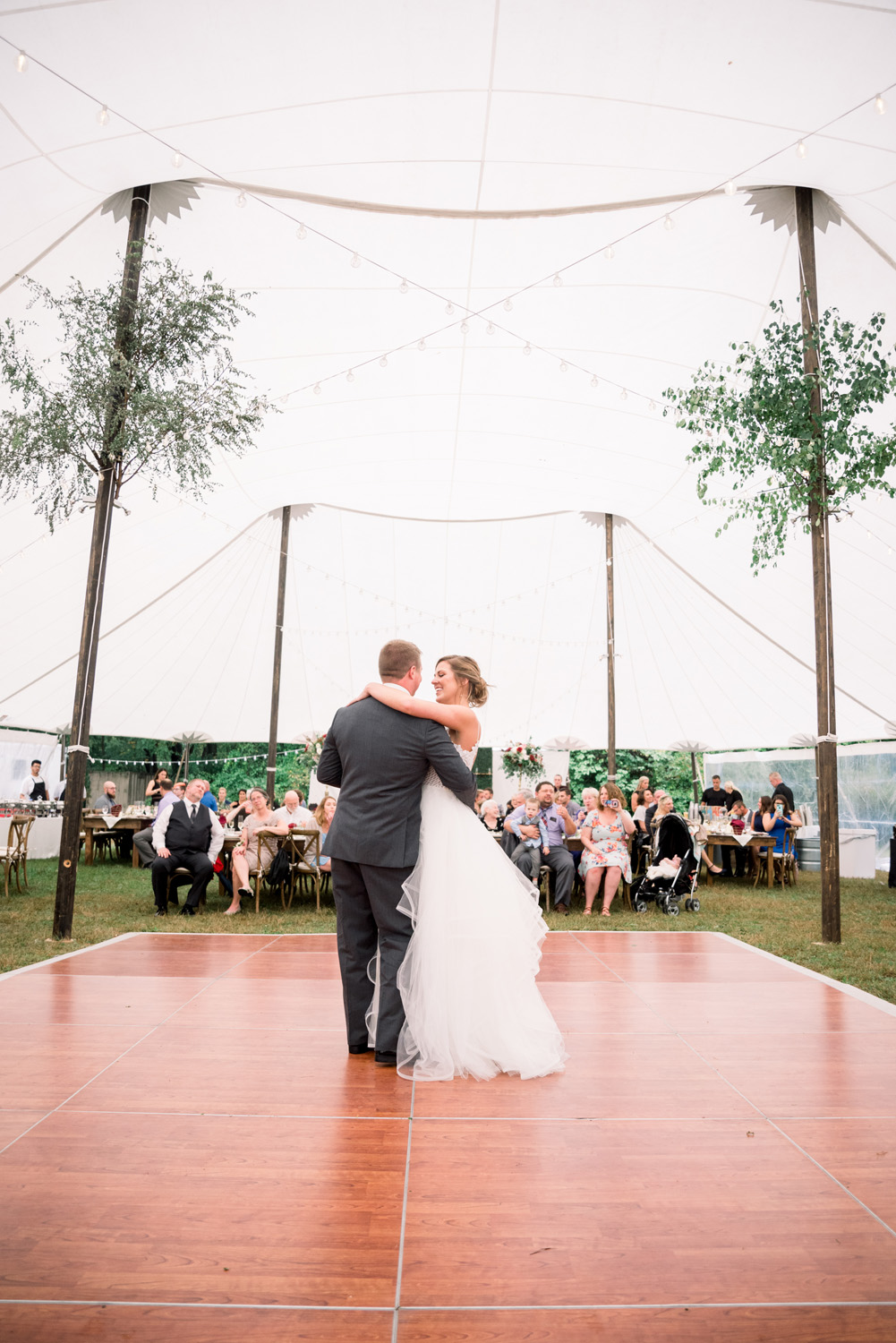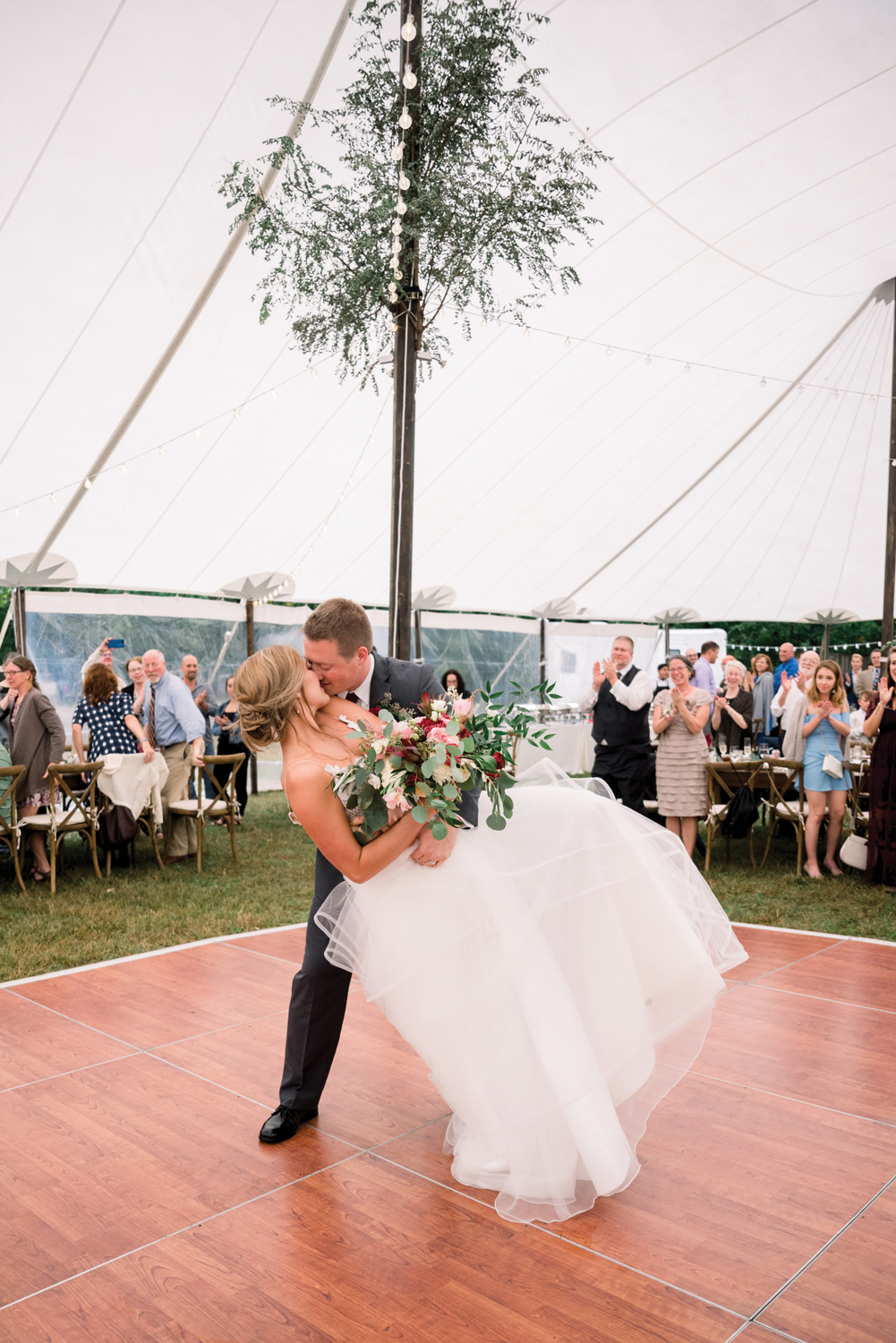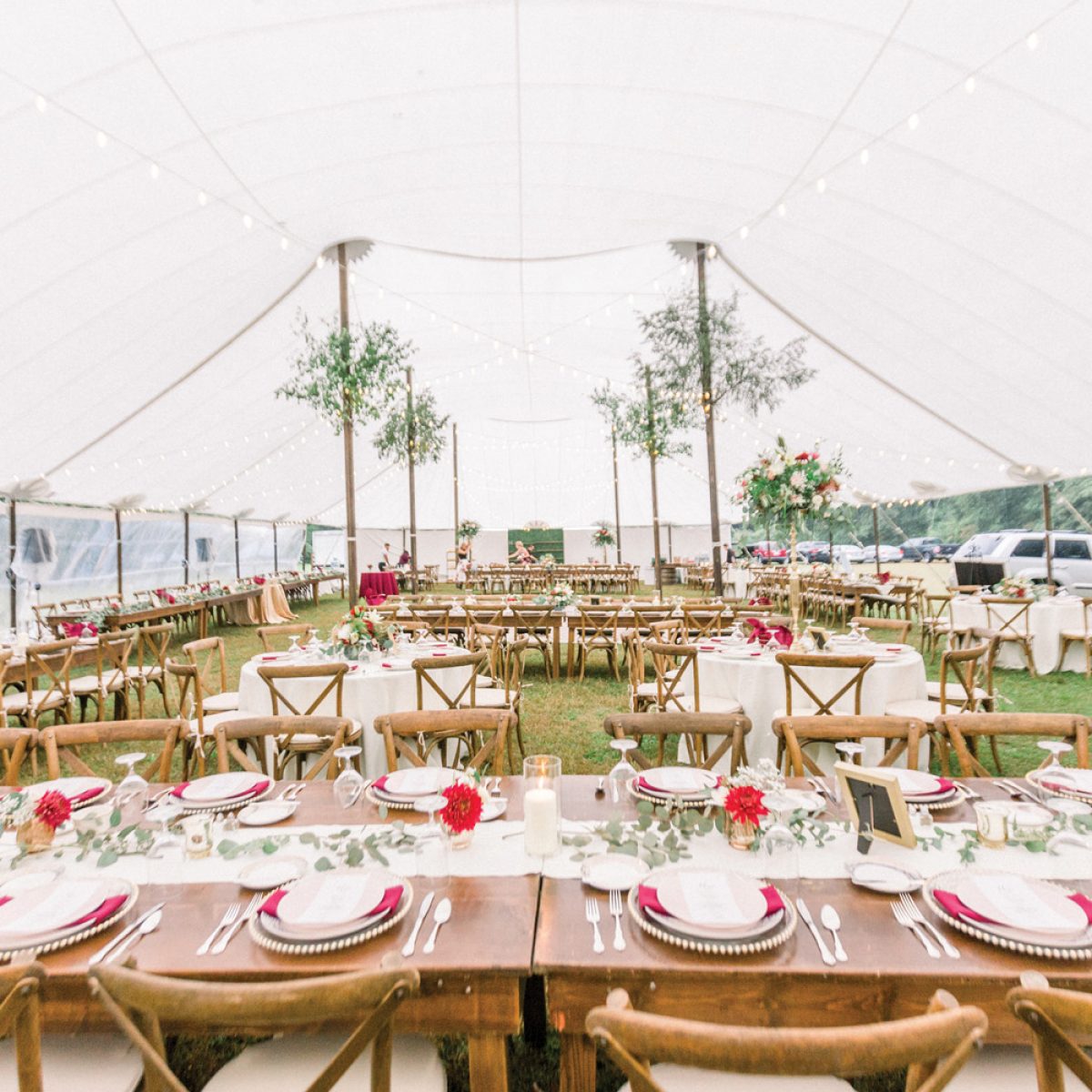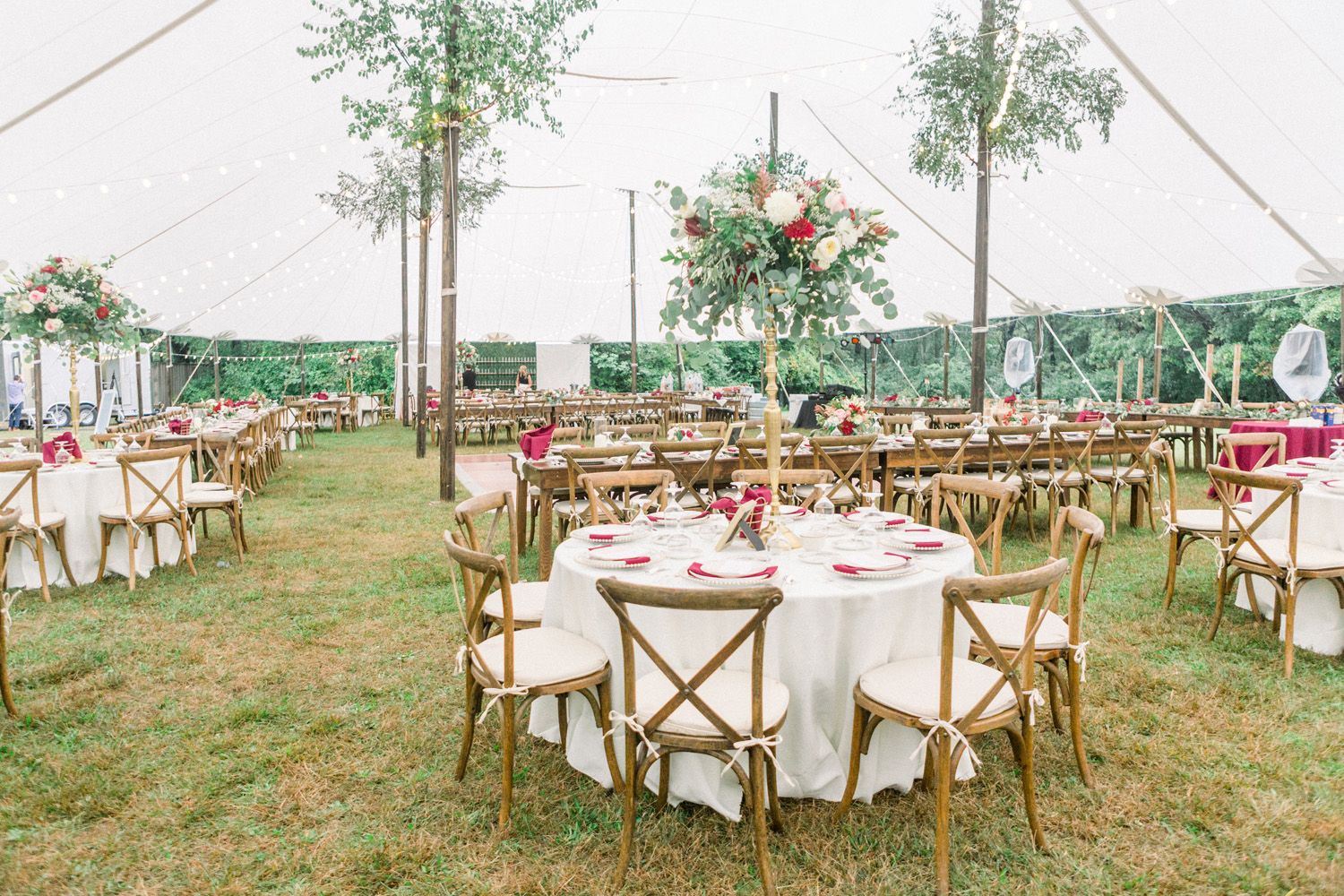 After we successfully overcame these challenges, the wedding unfolded perfectly. The happy newlyweds enjoyed dancing, speeches, and a beautiful wedding cake prepared by Jake's sister Samantha.