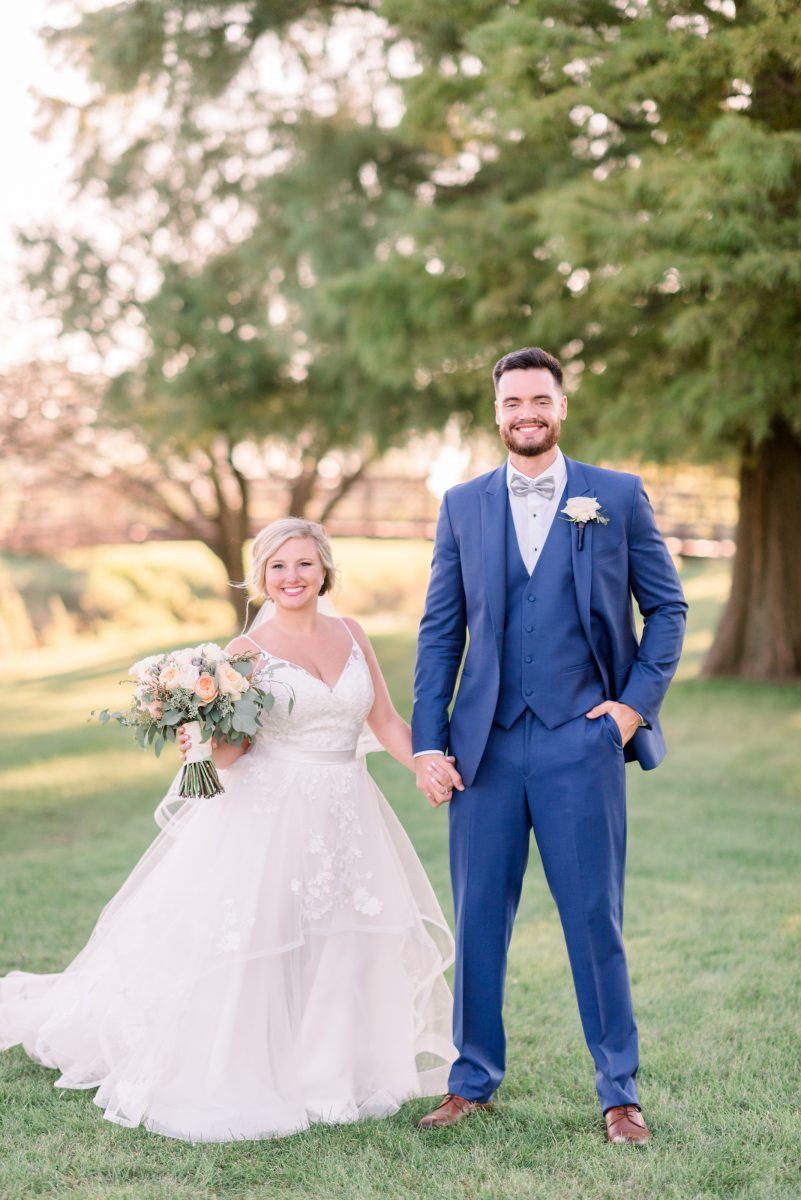 Describe Your Engagement:
Jordan had planned a Sunday adventure for us and took me to Lewis Ginter Botanical Garden in Virginia which has so many trails, lakes, and flowers around. I loved that he took me there since we both love exploring new places together, especially the outdoors. It seemed like a normal Sunday afternoon adventure as we were walking around the gardens and stopped to sit at a gazebo that overlooked the water. We both sat, cuddled up, and just took in the beautiful day. Jordan then got up and asked me to take a picture down by the water; he stopped a perfect stranger to take our picture. We took a picture as normal and then he got down on one knee and asked me the question I had been waiting so long for.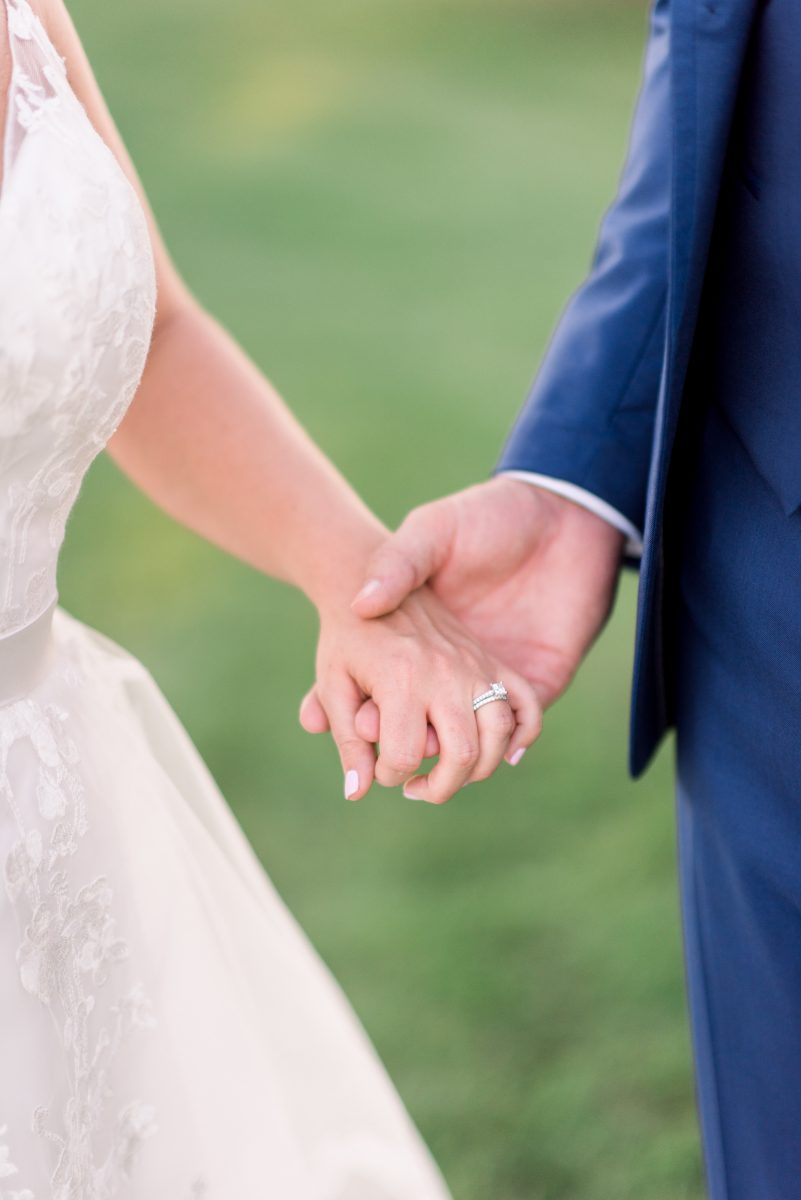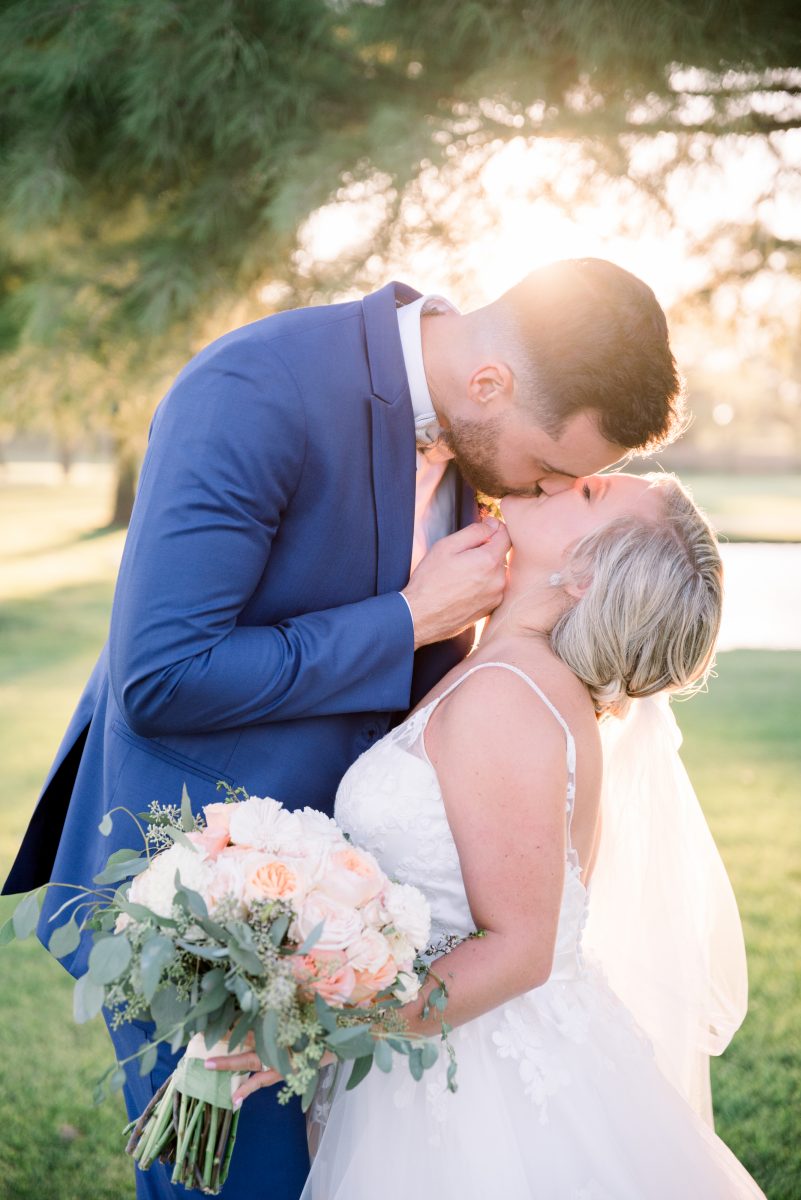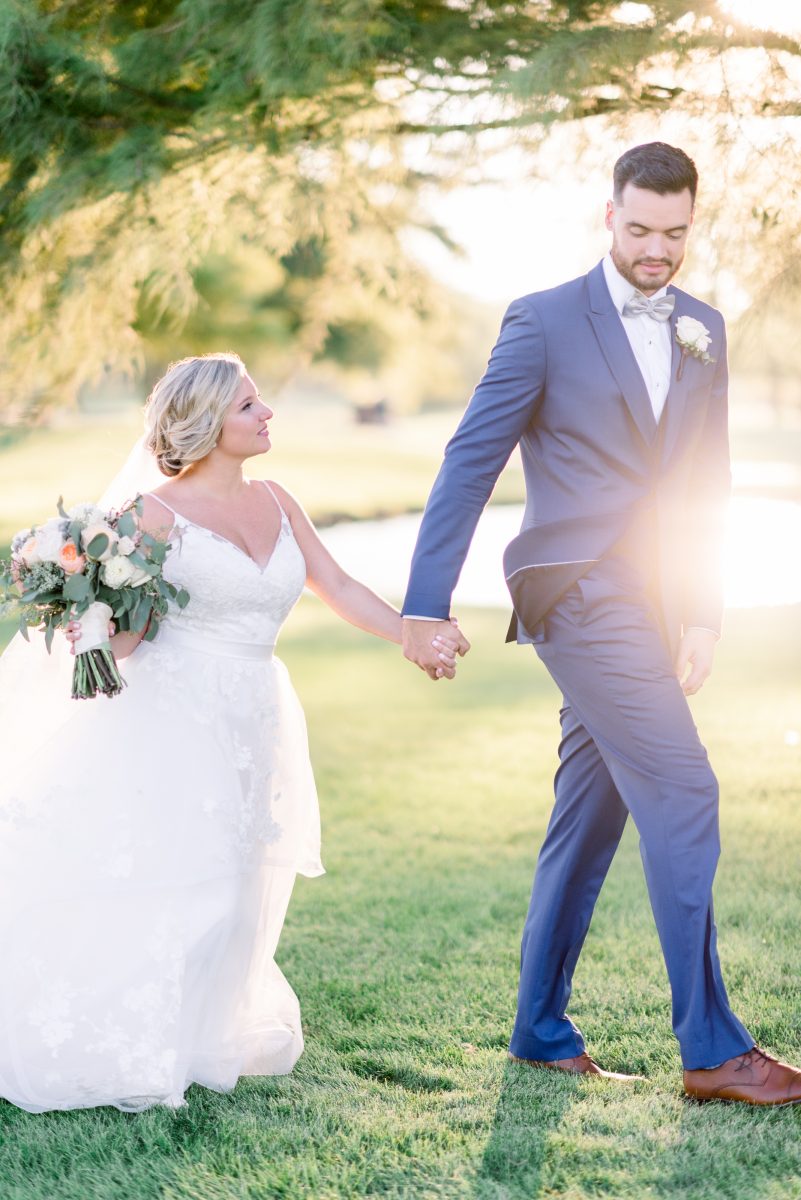 Describe Your Wedding Vision:
The vision for our wedding was inspired by the location that we got engaged. Jordan proposed at a beautiful botanical garden and it was something I wanted to recreate. The best words I could use to describe what I wanted our wedding to be romantic, intimate, and whimsical. We knew we wanted the color blue to be the main color for our wedding as it is both of our favorite color. We were able to include it in so many different ways such as the bridesmaid dresses, grooms tux, linens, and more! Everything ended up coming together in the most magical way. Overall, we wanted our wedding to represent the love we had for each other and the long-awaited joining of our two families.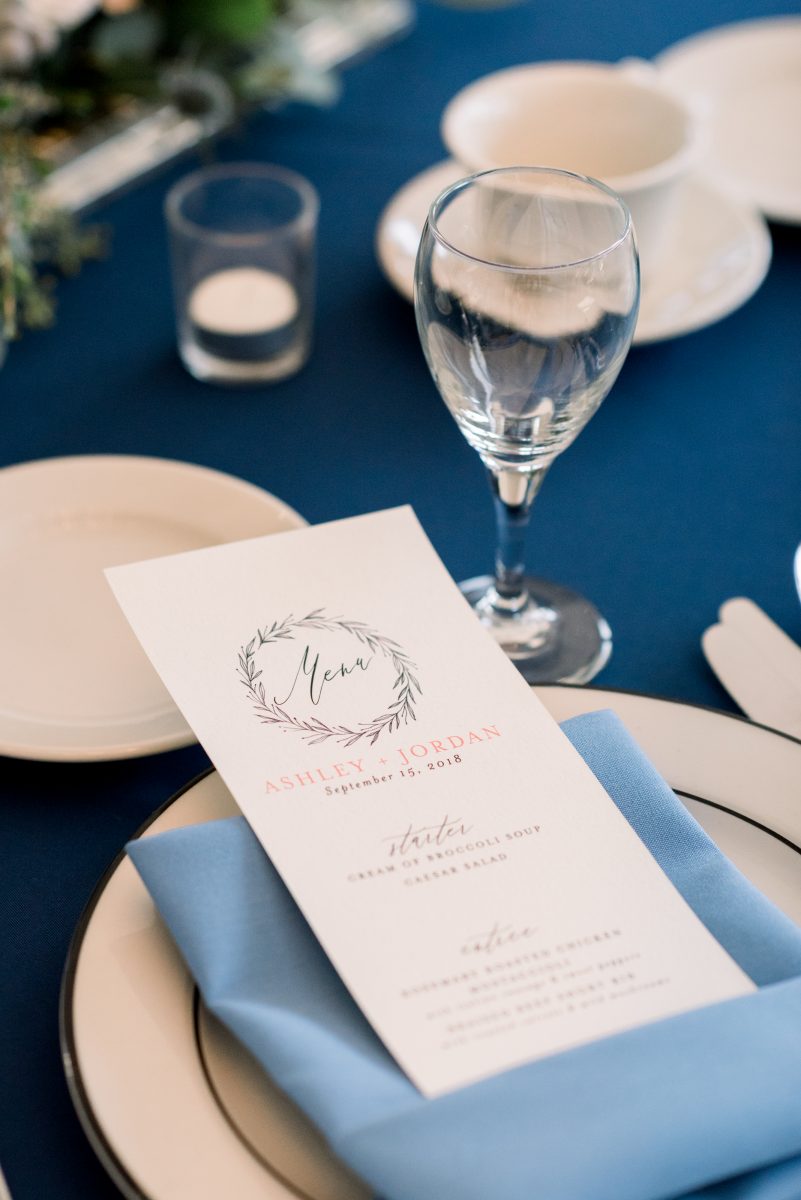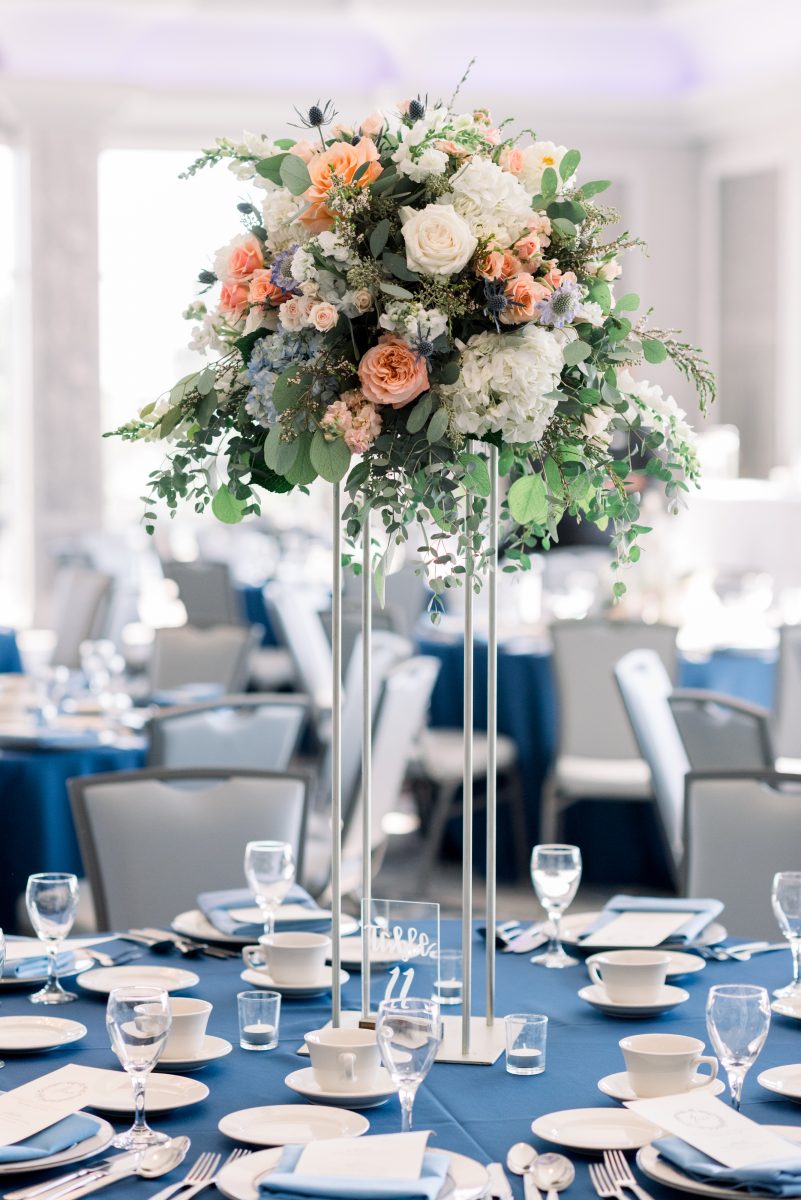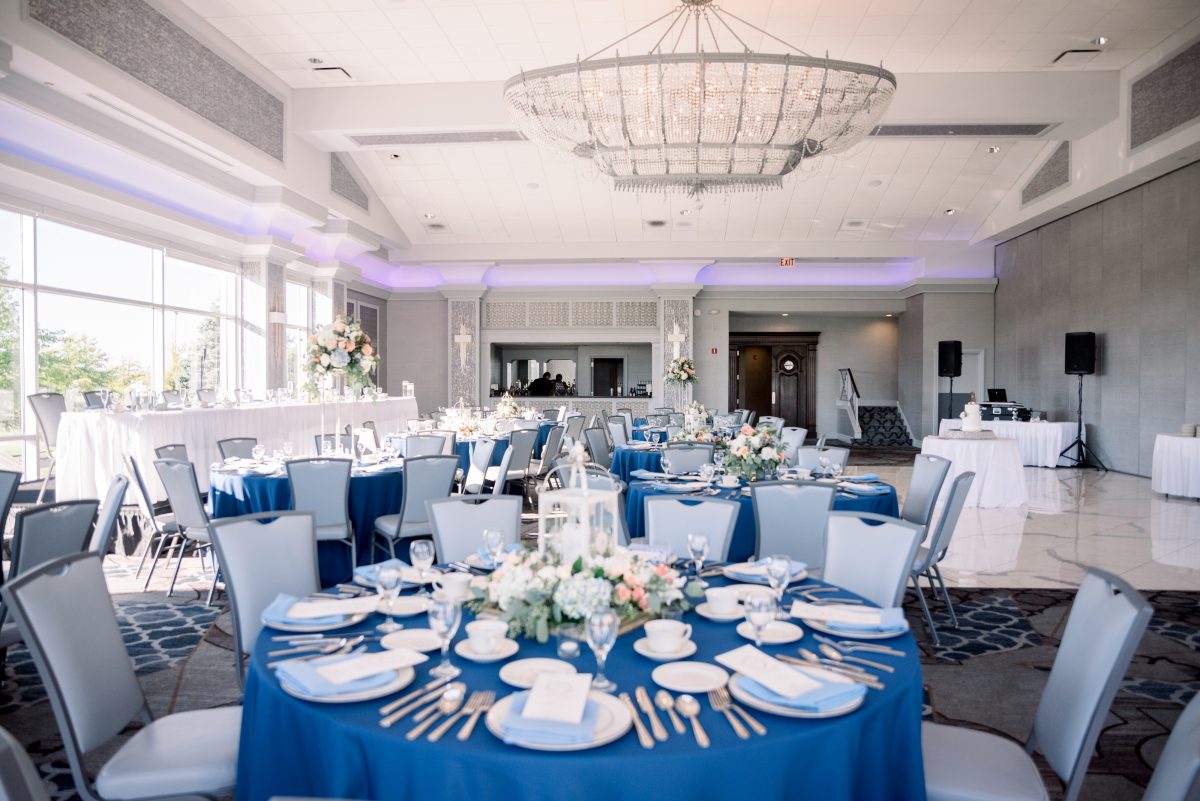 Describe Your Wedding Day:
Our wedding day was the best day of our lives! The day went perfectly and was truly a day celebrating our love. There were so many little moments that made the day extremely special and very representative of us. Our favorite moments included the first look we shared before the ceremony, getting ready with our wedding party (while watching Notre Dame football because we couldn't miss the game), having my uncle officiate our wedding ceremony, sharing our first dance to the same song that we were dancing to when we began our relationship over 9 years ago, and the time spent greeting each of our guests who had traveled from different states to come to celebrate with us! Our wedding day is a day we will forever remember as the most perfect day!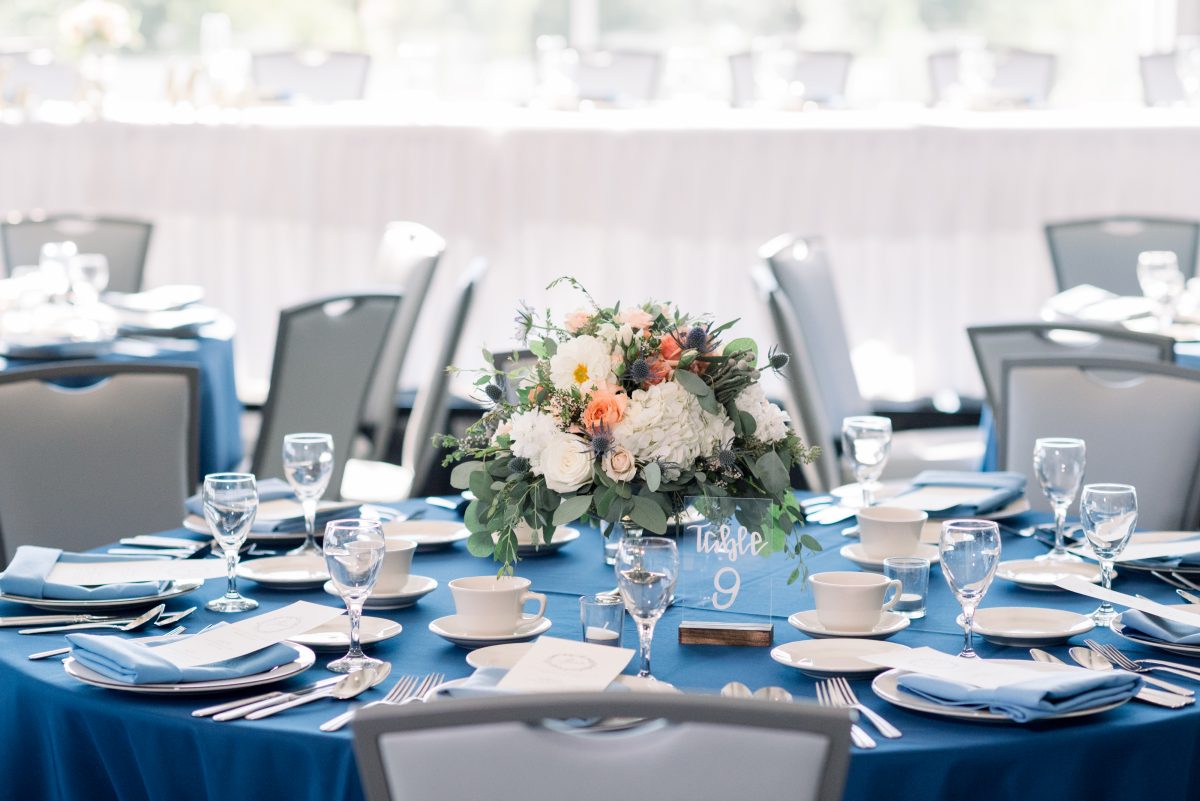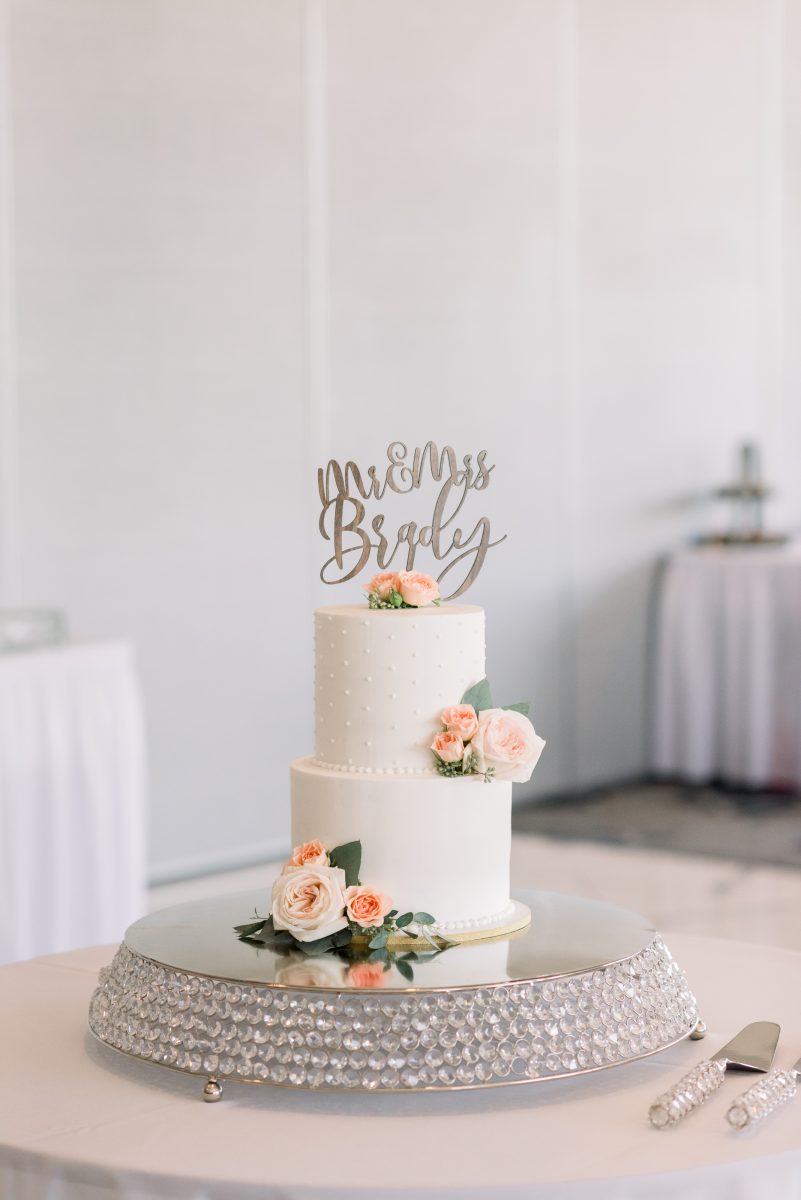 Your Advice to Engaged Couples:
Soak in every moment you can because the planning phases and amazing events leading up to the wedding go by so fast! The actual wedding day itself is here and gone before you know it and then after you find yourself wanting to relive it all over again. Be present in the moments on the wedding day and take time to yourself to reflect. Spend time with family and friends relaxing and having fun days leading up to the wedding— having that extra time before the wedding is so valuable as the day of the wedding goes by so fast. Create a good plan for the wedding day so you can ensure everything goes smoothly and you do not have to worry the day of about vendors, details, or anything other than having the best day of your life. Most importantly do the things that best represent you as a couple and make the day unique to you!