Every once in a while, I meet with a couple and instantly think, "I am meant to work with these two." This is how I felt about Rachel and Josh's wedding. I loved their vision of a whimsical and woodsy wedding. Beyond that their instruction was what any designer loves to hear—we trust you; make it look great.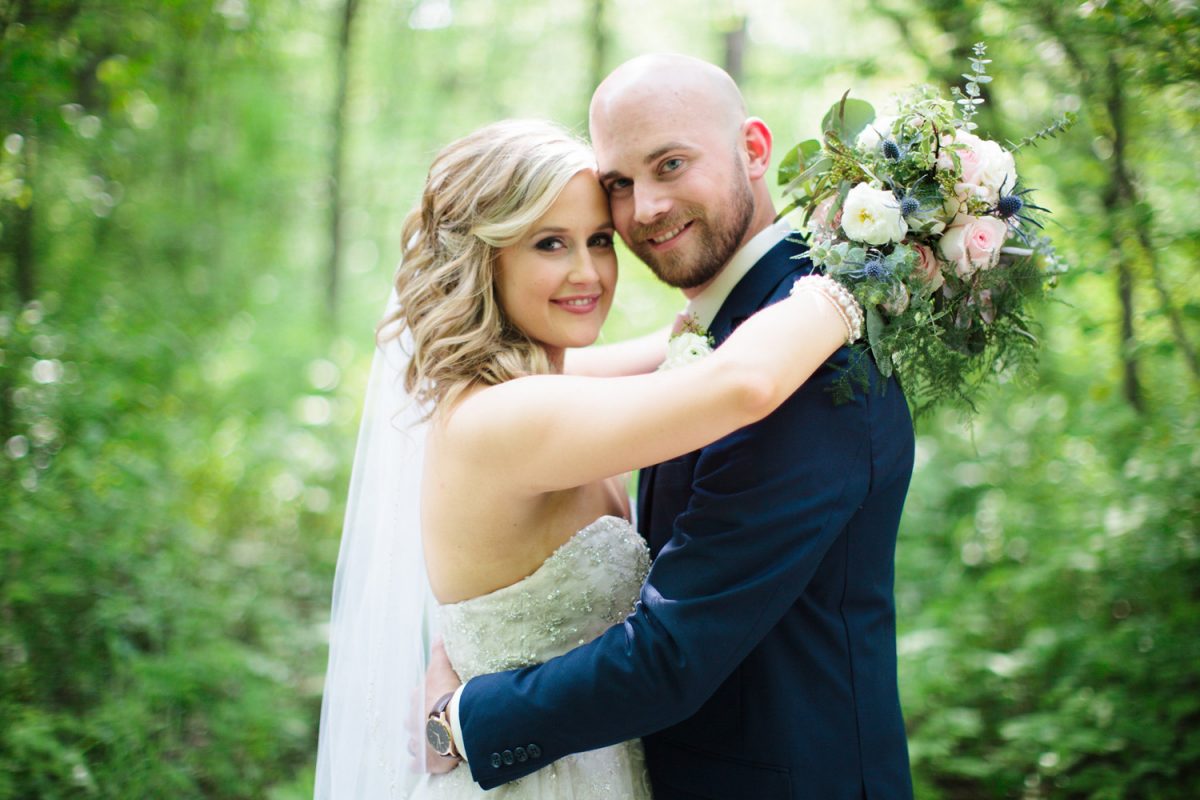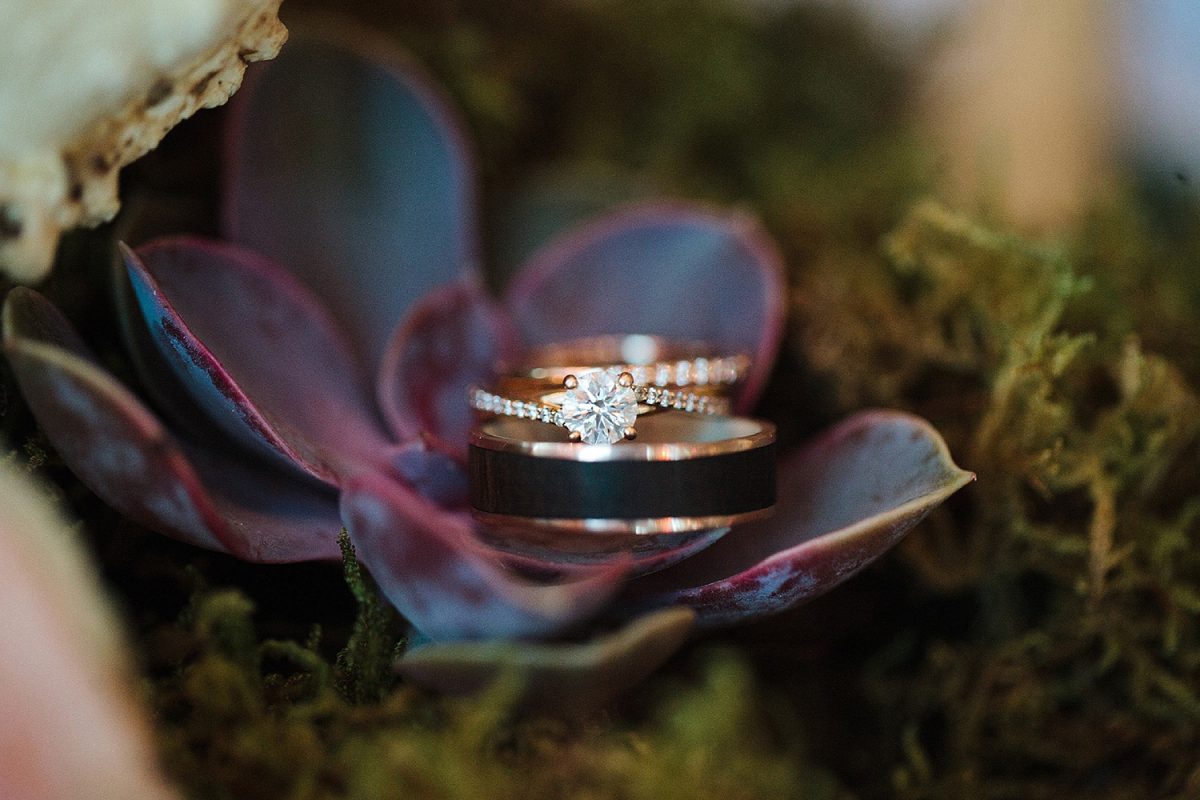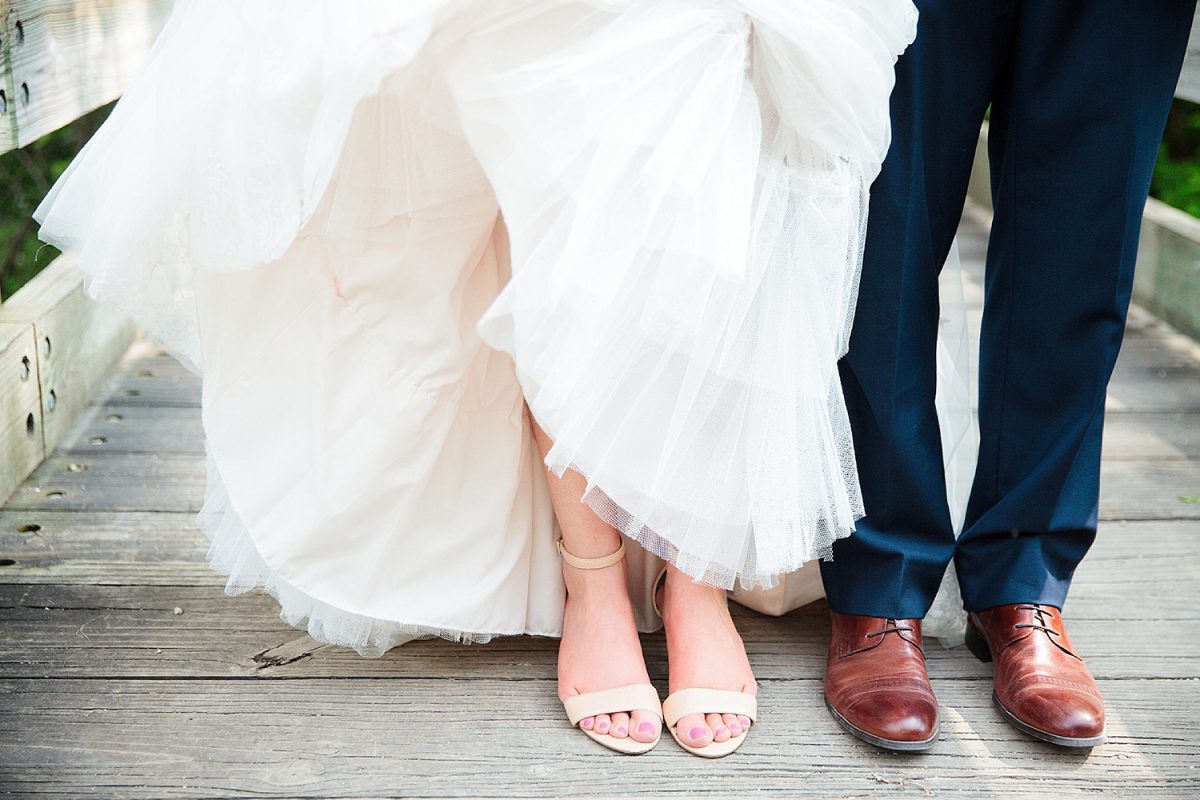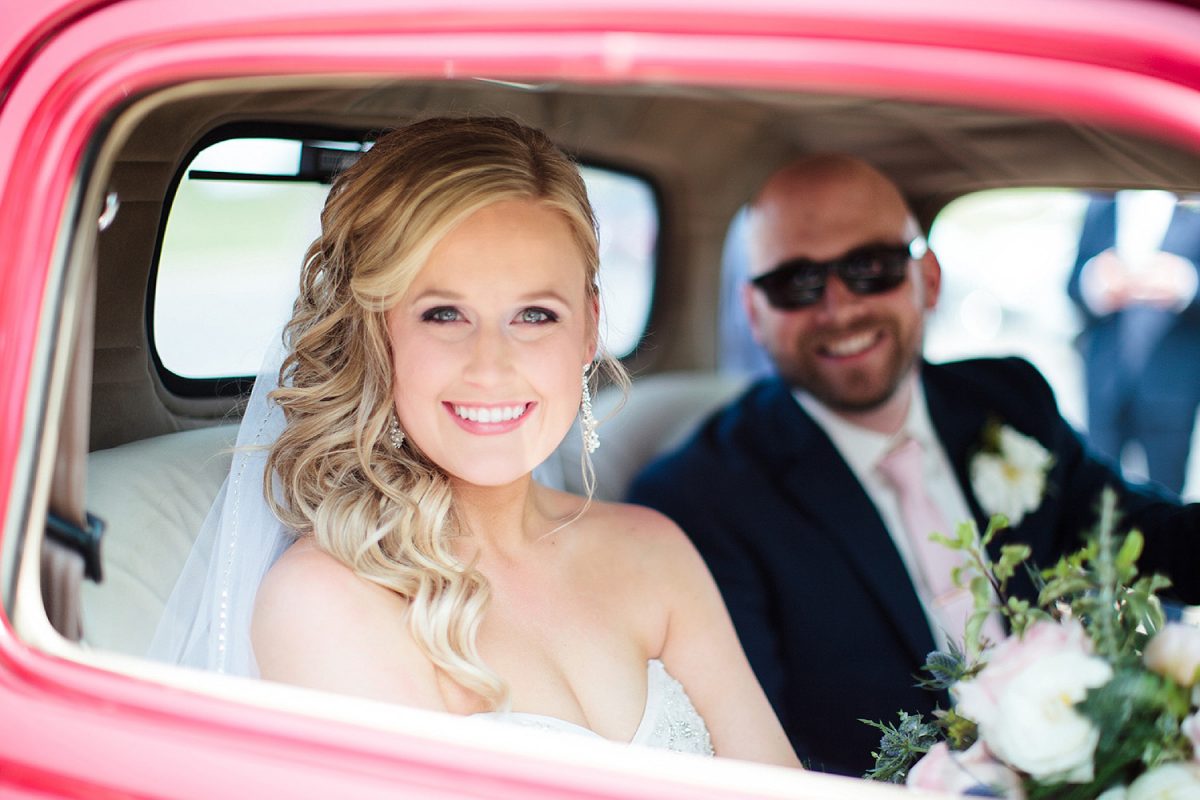 Rachel and Josh have an energy about them. You can feel their love for each. They showed a great excitement not only about the wedding and sharing their day with family and friends, but also about marriage and uniting themselves under God. Working with couples like this is one of the major reasons I love my job.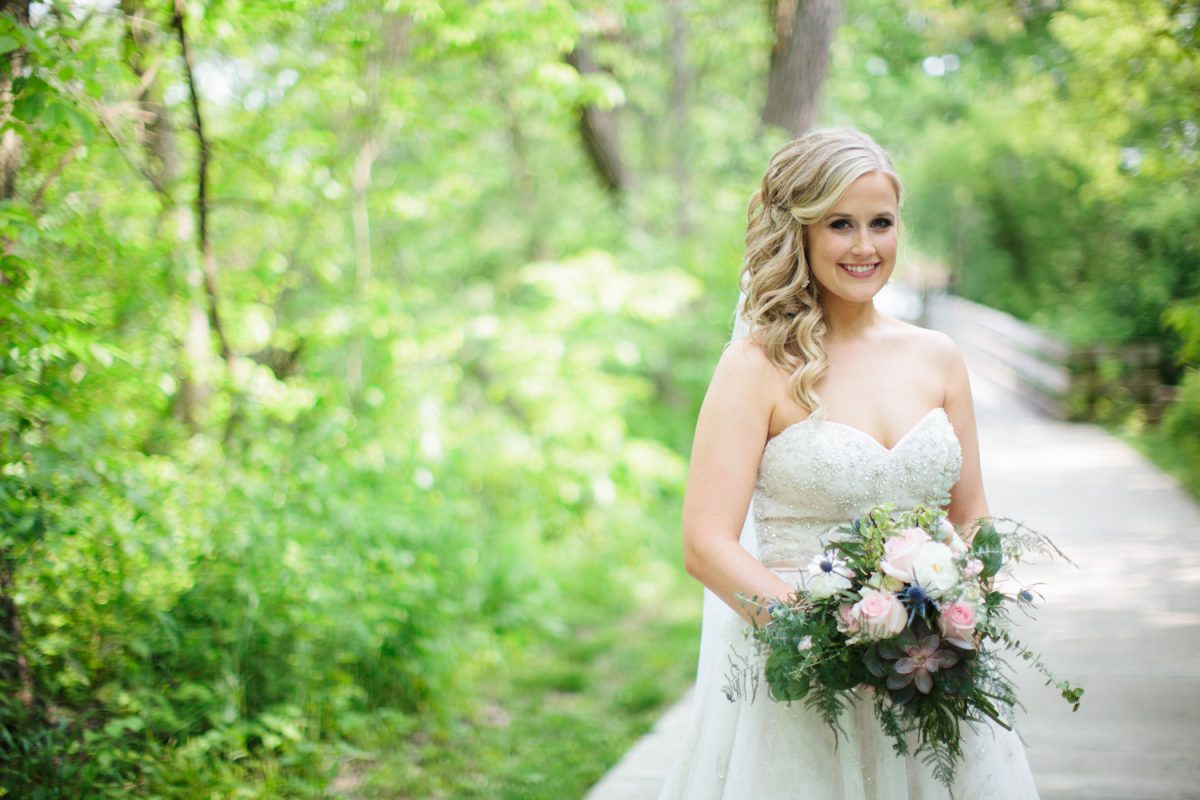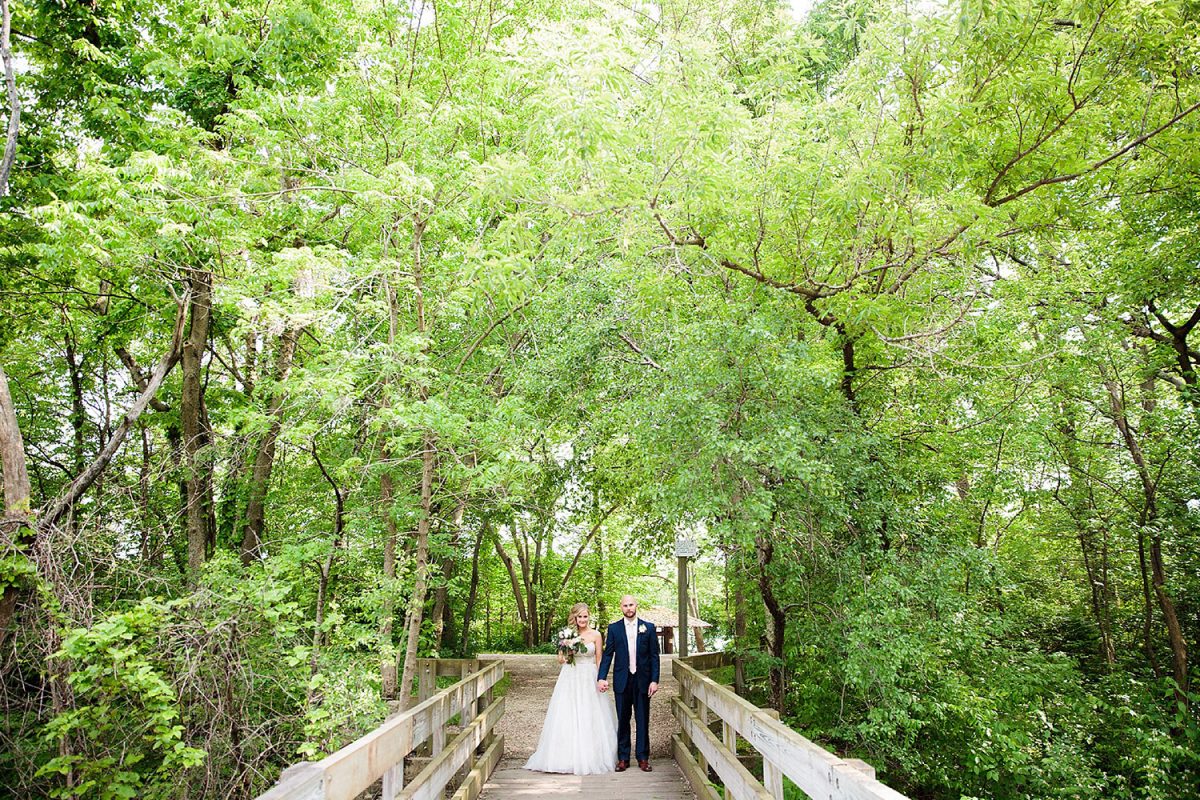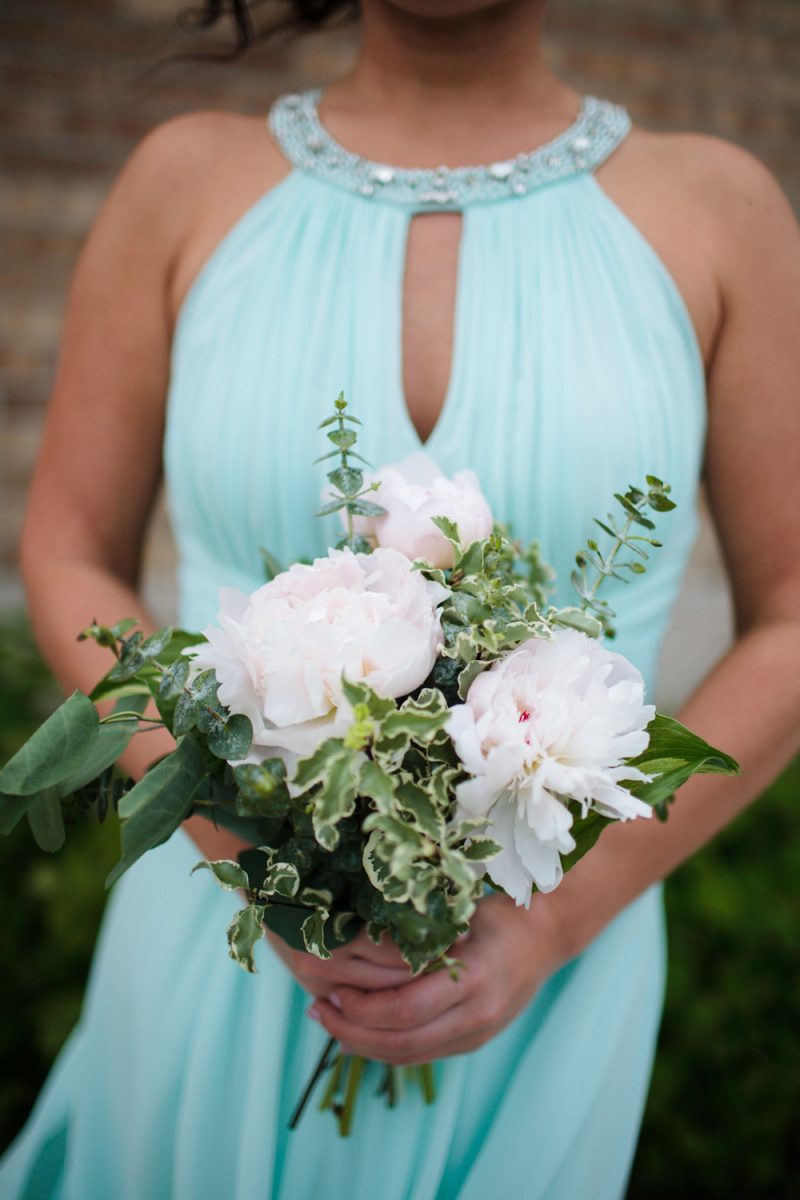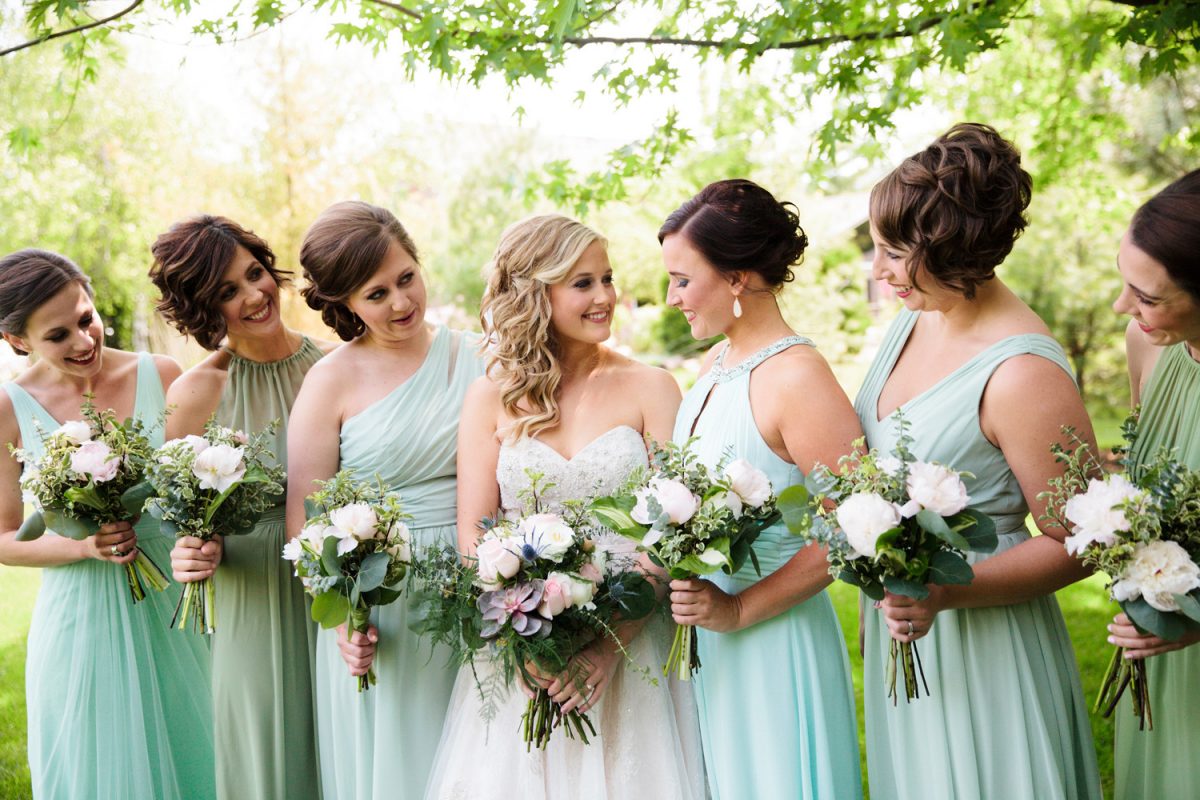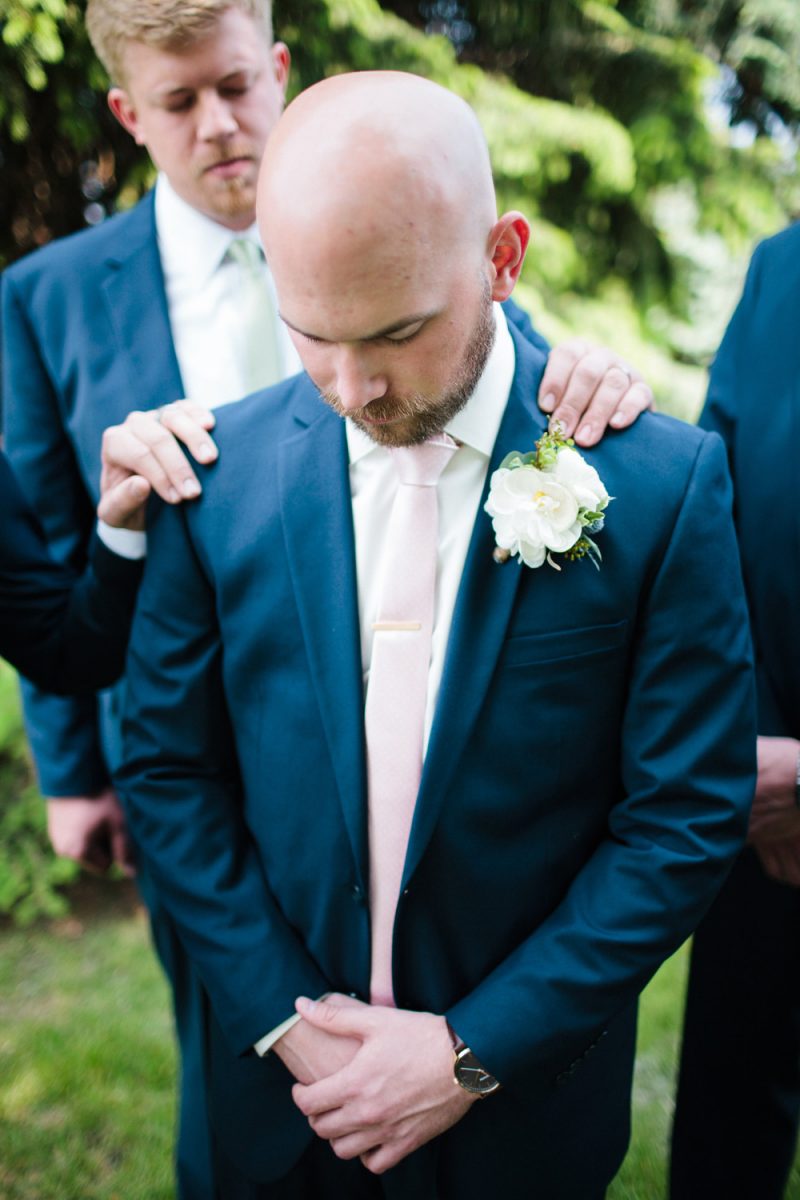 The wedding took place at Rachel's home church in Minooka, Illinois. The bridal bouquet was eclectic with blush succulents and a multitude of textures. The bridesmaids' bouquets were simple but meant to compliment the bridal bouquet. They were composed of blush peonies and greens. This color combination complemented their mint and green dresses incredibly well. Green moss tucked in and around the centerpieces created a woodsy feel. Many of the elements used in the centerpiece were taken from a family member's yard when they were forced to cut down a birch tree a little time before the wedding. As a final touch, antlers belonging to Josh's grandfather adorned the head table. Rachel and Josh's vision came together as imagined and it was flawless.