Written from the Vendor's Perspective: La Petite Fleuriste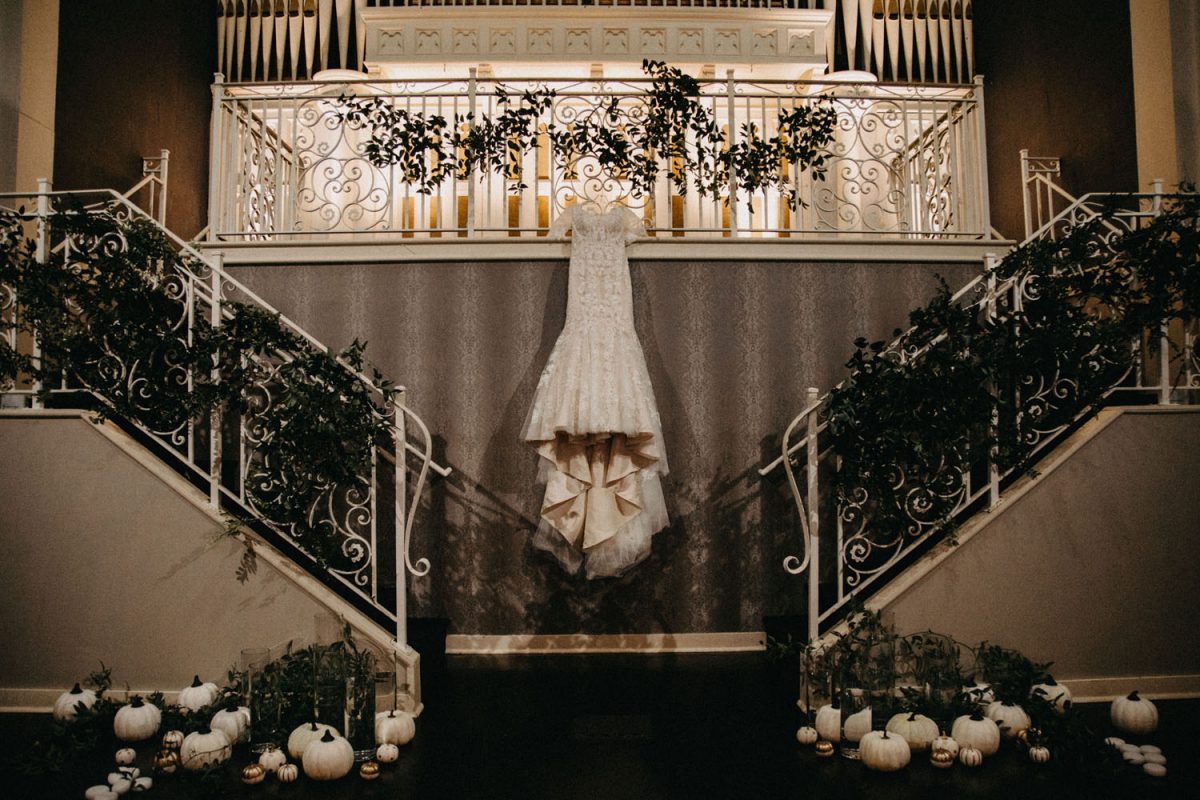 When Kayla, Justin and I sat down to discuss flowers and décor for their October wedding, they provided me with a few descriptors – moody, candlelight, and pumpkins. Other than that, they told me, "We trust you; just do your thing." By the time we met, Kayla had already gathered an assortment of gold and white pumpkins to adorn the tables. I loved how they complemented the final design.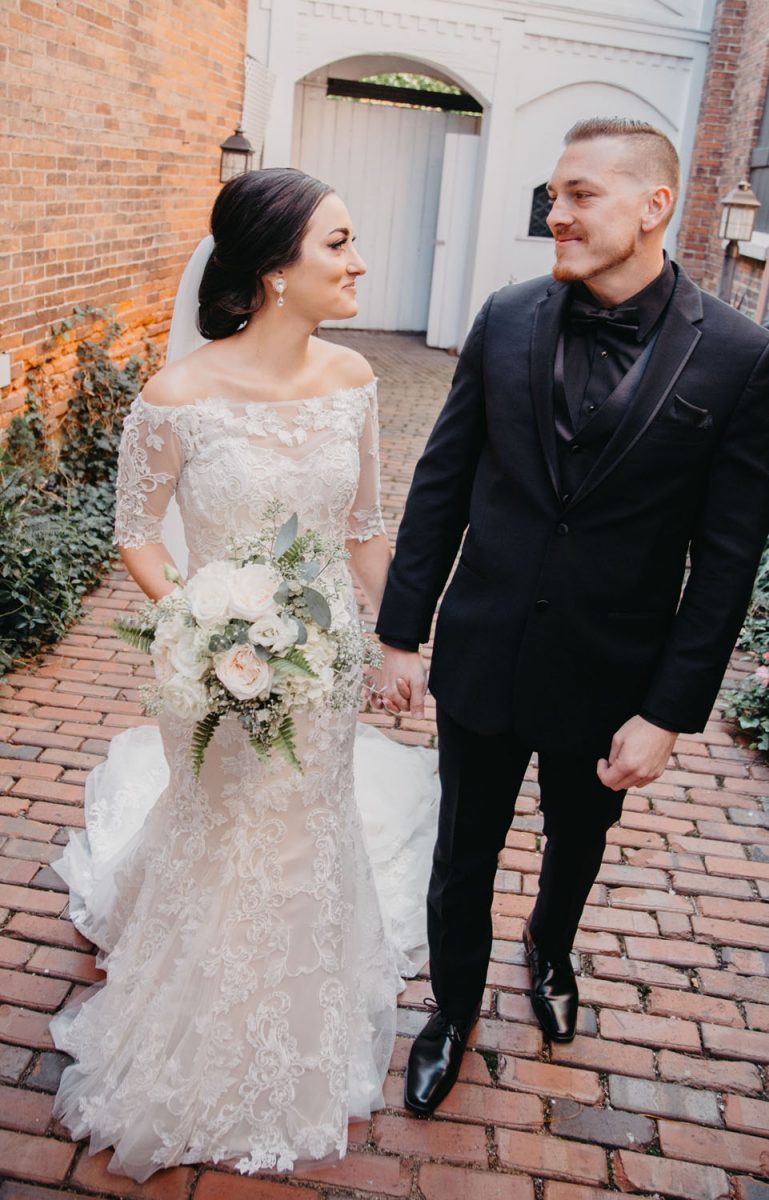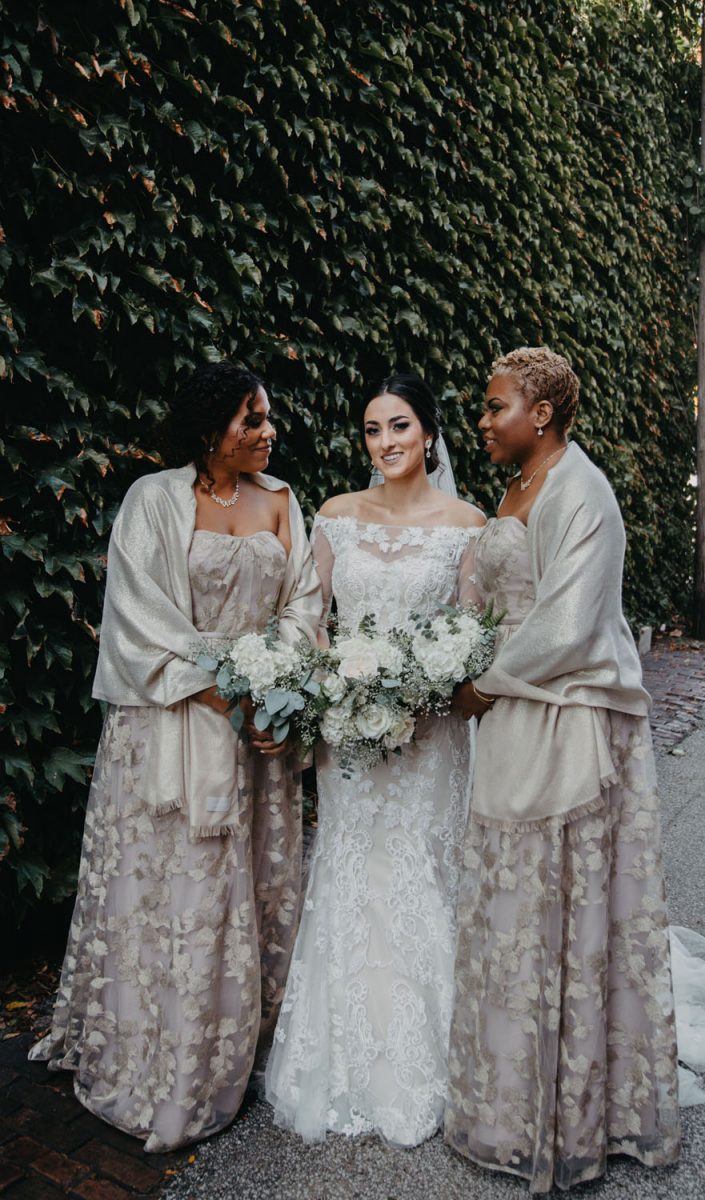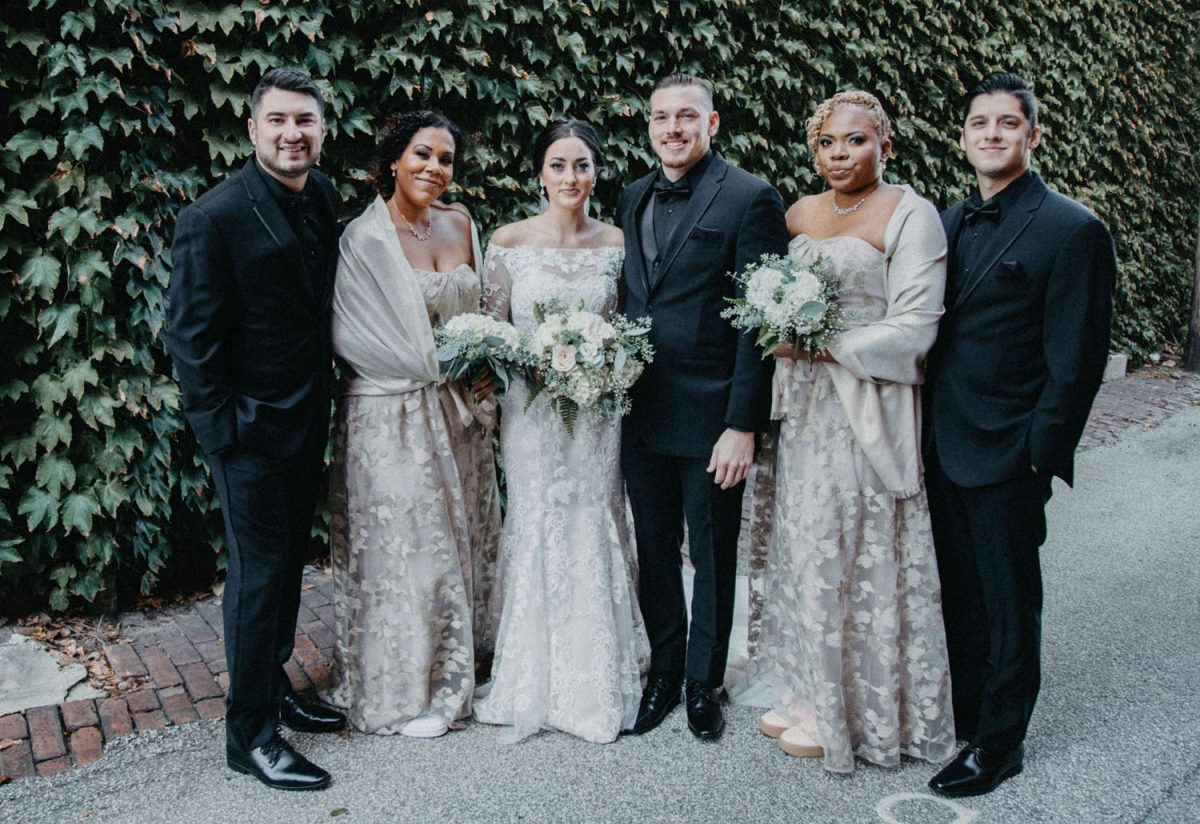 The staircase at The Uptown Center doubles as a beautiful ceremony backdrop. Even more so with a scattering of greenery over it to really make it pop.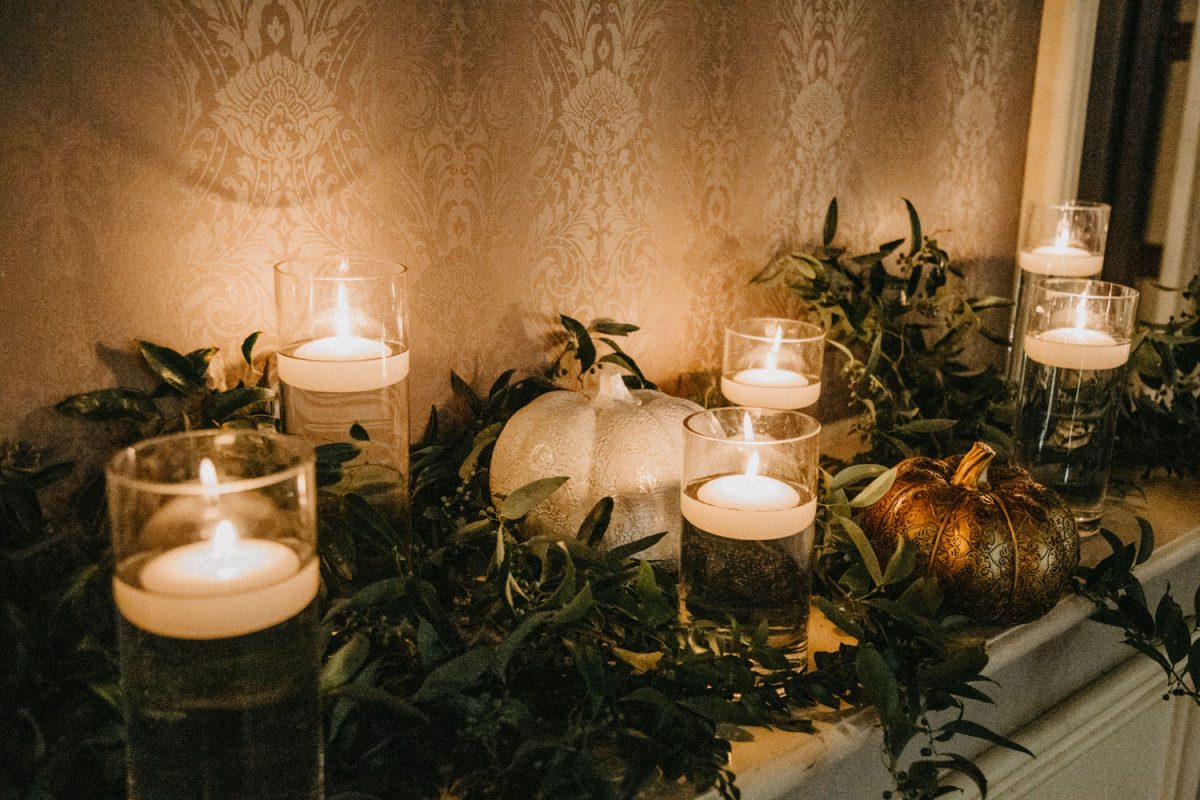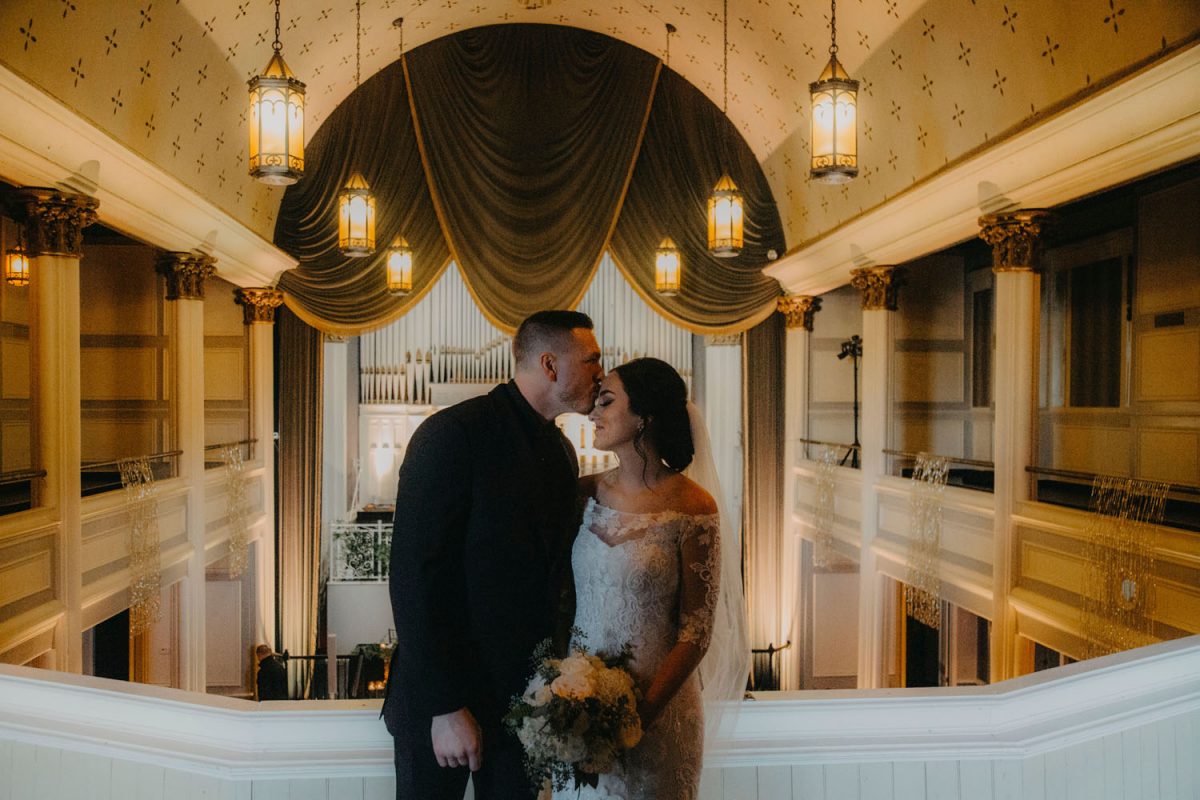 Following the wedding, Kayla gave such a nice compliment when she told me, "I give you all the credit for making my dreams come true. You made [my wedding] so magical for me." To this day, I remind her that the ideas were all hers. My job was simply to piece those ideas together.