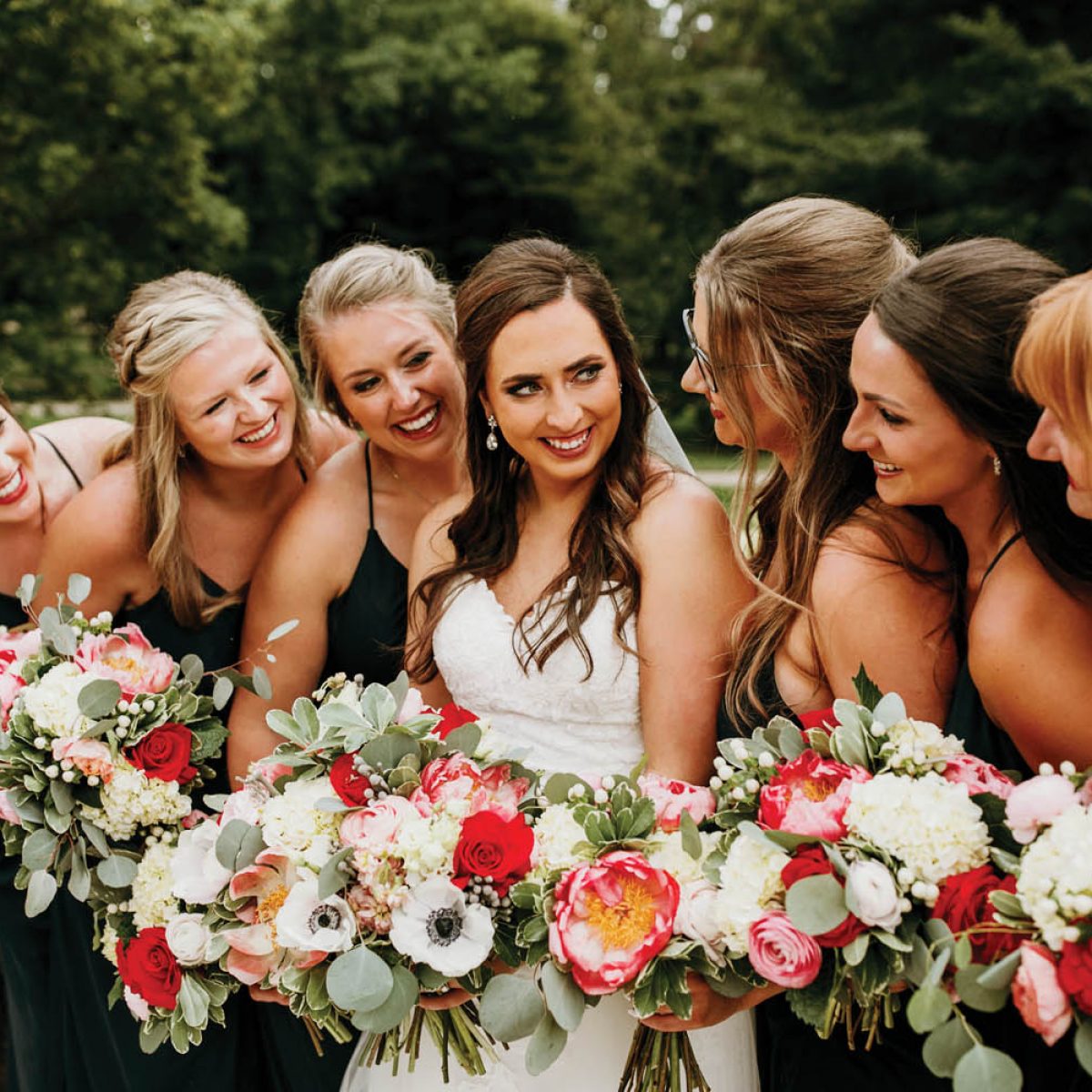 The Bride's Perspective
Describe your engagement
After being together for three years, we finally got engaged in Port. St. Joe, Florida on a vacation with my family for my grandparent's 50th anniversary! We had gifted my grandparents a family photography session in order to commemorate their anniversary and our family vacation with a local photographer. Kevin didn't get to be in any of the family pictures, as he was not technically family yet! She had my grandparents take some cute couple photos, then my parents did the same. She then had Kevin and I take the same photos as my grandparents and parents. As we were taking those photos of just us two, Kevin got down on one knee, and I totally blacked out! I still have no idea what he said to me! When I came to, I obviously said yes and we got to celebrate with family photos (which Kevin was now allowed in!). After, we went to a local Mexican restaurant where the whole family celebrated with lemon drop shots!
Describe your wedding vision
My wedding vision was always something fun, brightly colored, unique, and personal to us! I wanted something that fit our personalities and story! We were both Biology/Chemistry majors in college, so we wanted to include the flasks and beakers from a chemistry lab as floral vases in the bar. A personal favorite flower of mine is the buttercup so it was a must that the bright flower be included in all the different floral arrangements. I wanted all my flowers to have a lot of color and Ashley Petrass, our florist from Burns Special Events, totally made them pop. Our favors were Jordan Almonds from the Lebanese tradition, and Kentucky Bourbon Balls made by Kevin's family. We wanted the combining of our two families to be passed on to our guests! We provided local hand sanitizer made by Indiana Whiskey Company as well to our guests as a local way to stay healthy!
Describe your wedding day
My wedding day started in the gorgeous bridal suite at the Armory with my bridesmaids, and our hair and makeup team! The Burns Special Events team took care of all of the set up and decorating so I was able to focus on enjoying the day! The men got ready at my parent's house. The bridesmaids and I took a party bus to Smith's Chapel and had an amazing ceremony led by one of our closest family friends! Kevin and I got a few private moments after the ceremony before heading through a flower toss exit. Our bridal party then took the party bus to Notre Dame where we took pictures before the rain started. We headed to the Armory where my father put together a surprise performance from our ceremony musician, Matthew Simmons, and we got to cut our gorgeous cake from Sweet Em's Cake Shoppe! We jumped straight into the party with our amazing DJ, Blake, and the dancing only stopped for late night pizza from Barnabys and a sparkler send off to end an amazing day!
Your advice to engaged couples
My advice to engaged couples is to always remember what the day stands for. Your wedding day is a total blur and will be just one day in your story as a married couple. I wanted to be sure that we were not lost in the wedding, and instead focused on the marriage. We took time during our day to be together, in quiet. Immediately after the ceremony, we went behind the chapel where we were able to have 5 minutes to ourselves as guests formed a tunnel for our floral toss exit. It was so nice to be able to have 5 minutes to take it all in and wrap our heads around the fact that we were now married! We also arranged 10 minutes before the reception in a private room with only the parents and ourselves. It was amazing to get to spend a few quiet moments with them before the craziness of the night began!