From the Bride's Perspective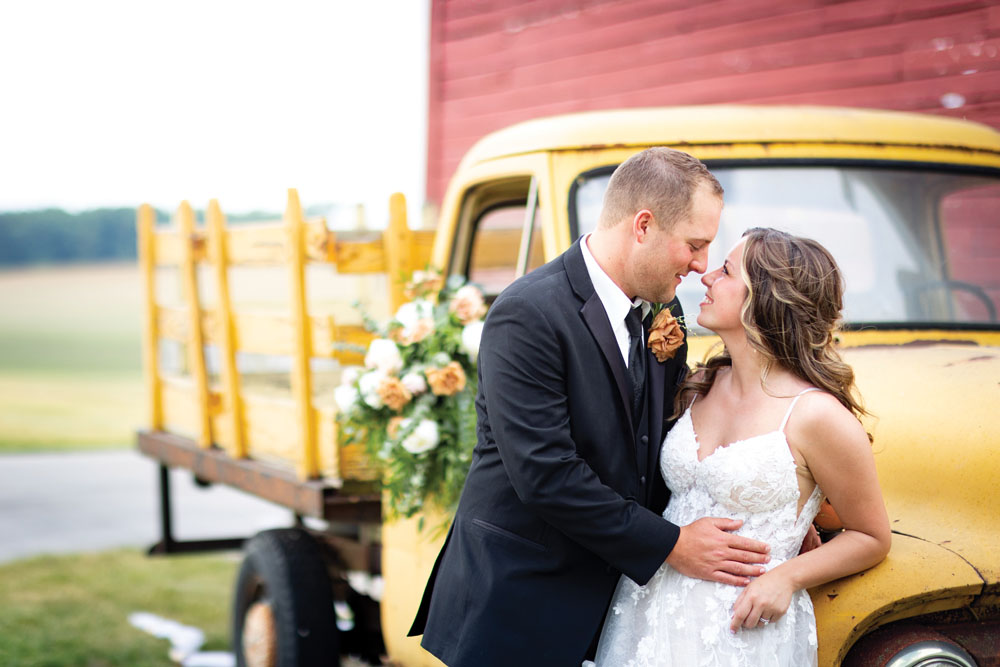 Describe Your Wedding Day
I spent the morning with my bridesmaids, mom, my mother-in-law, and flower girls. It was a very relaxing morning, we got our hair done, did our makeup, and we were able to just hang out. I was able to have my cousins help me with things throughout the day. Our ceremony was outside near a beautiful gazebo, followed by cocktail hour on the patio. We enjoyed our meal and danced the night away in the barn. There were so many highlights from the day, but one of our favorite moments was getting to hug and say hello to everyone as we dismissed them after the ceremony was over. We spent the evening being surrounded by our closest friends and family, and we couldn't have asked for anything more.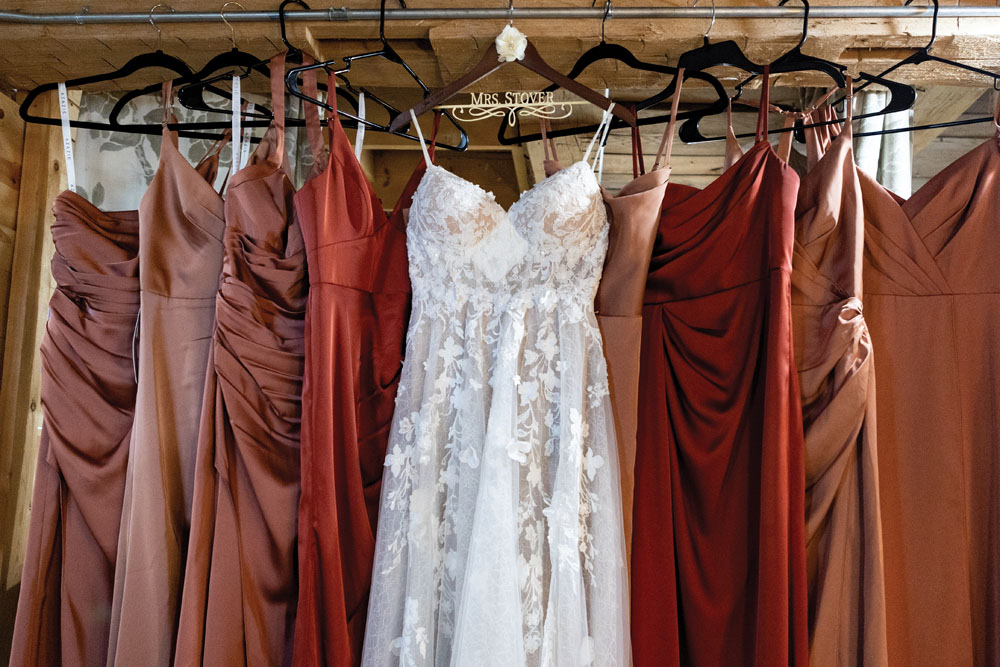 Describe Your Wedding Day Vision
From the moment we walked through The Barn at Meadow Brook, we knew that this was the place we wanted for our special day. We instantly fell in love with the venue, and it checked all of our boxes. The barn itself is stunning, but when you step inside the details are exceptionally thought out, and it doesn't take much decorating to make it look beautiful. One thing we loved about The Barn at Meadow Brook was getting to work with Kori. She was very easy to connect with when we had questions and helped give us advice based on her previous experiences. She helped set up every table for the reception and made everything on the day of the wedding move so smoothly. Kori and her family worked very hard to make sure our wedding day was exactly what we dreamed it would be. We knew with the help of Kori there was nothing we needed to stress about on our wedding day.
Before we were even engaged, I knew I wanted to ask Stephanie DeBolt to photograph my big day. She captures every wedding day so beautifully. She is great to work with and helped create a timeline for the day to make sure everything ran smoothly. Together, Stephanie and Kori were the perfect combo. I couldn't have asked for two better people to help make our special day so special. We will forever be grateful for everything they did for us and The Barn at Meadow Brook, Kori, and Stephanie will always hold a special place in our hearts.