The beautiful, winding road, leading to Four Winds Casino, made for the perfect location to capture pictures of the bride and groom. The gorgeous fall trees that fenced the road created a flawless background.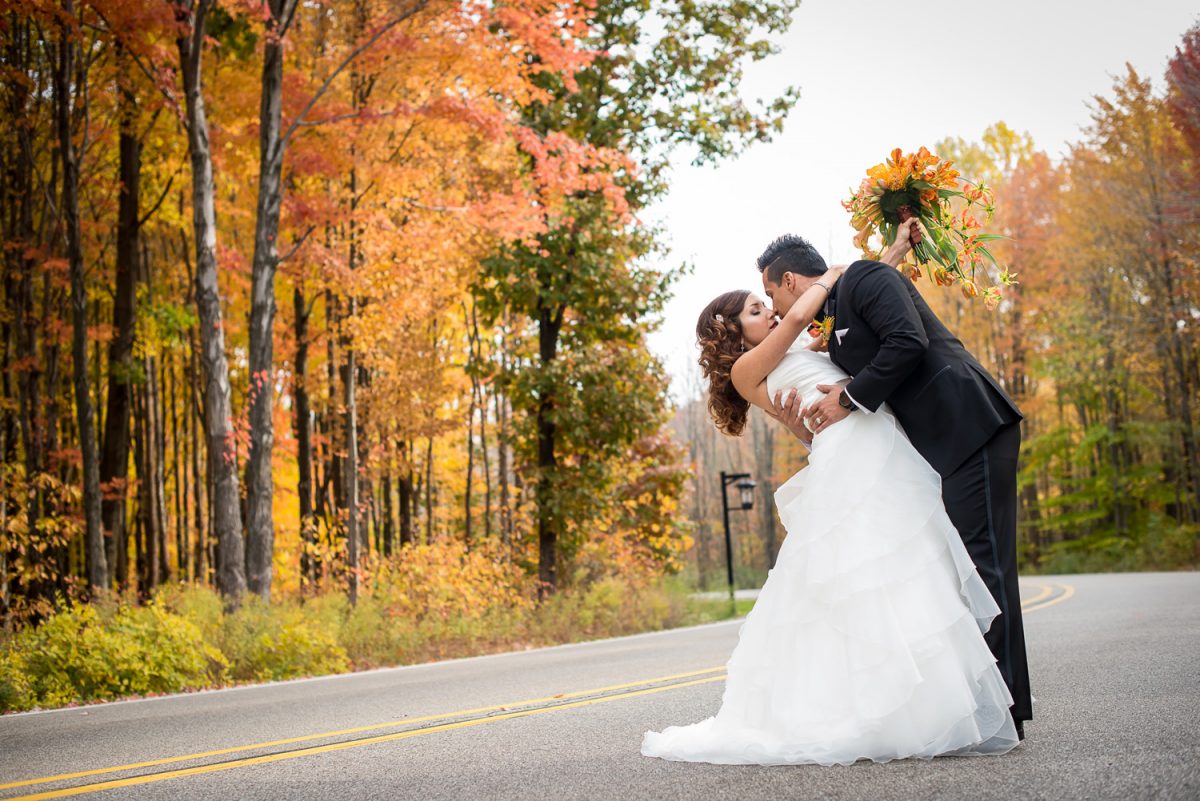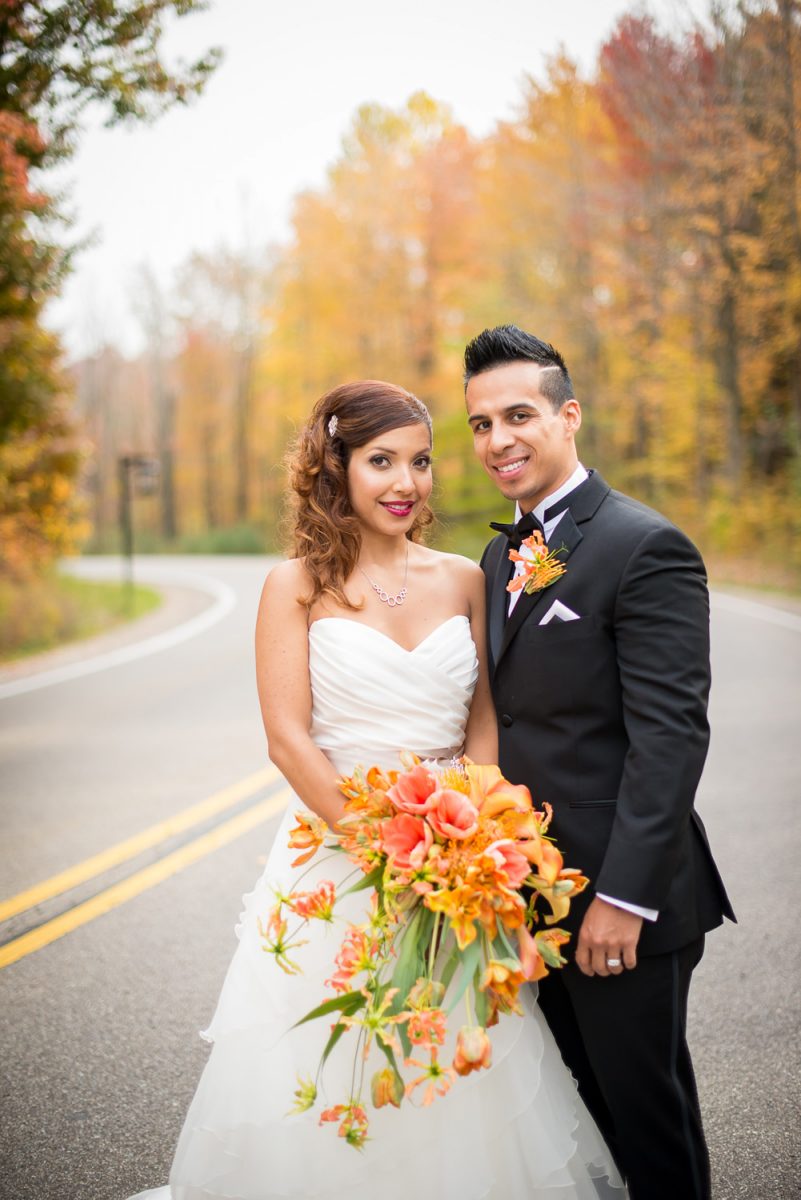 MichaelAngelos adorned the banquet room with metallics and shades of orange. The strolling reception was created for guest to walk freely throughout the banquet room. They provided a perfect variety of high top tables for cocktails and open seating tables for dining. Flowers cascaded beautifully upon each table and hung elegantly from the chandeliers.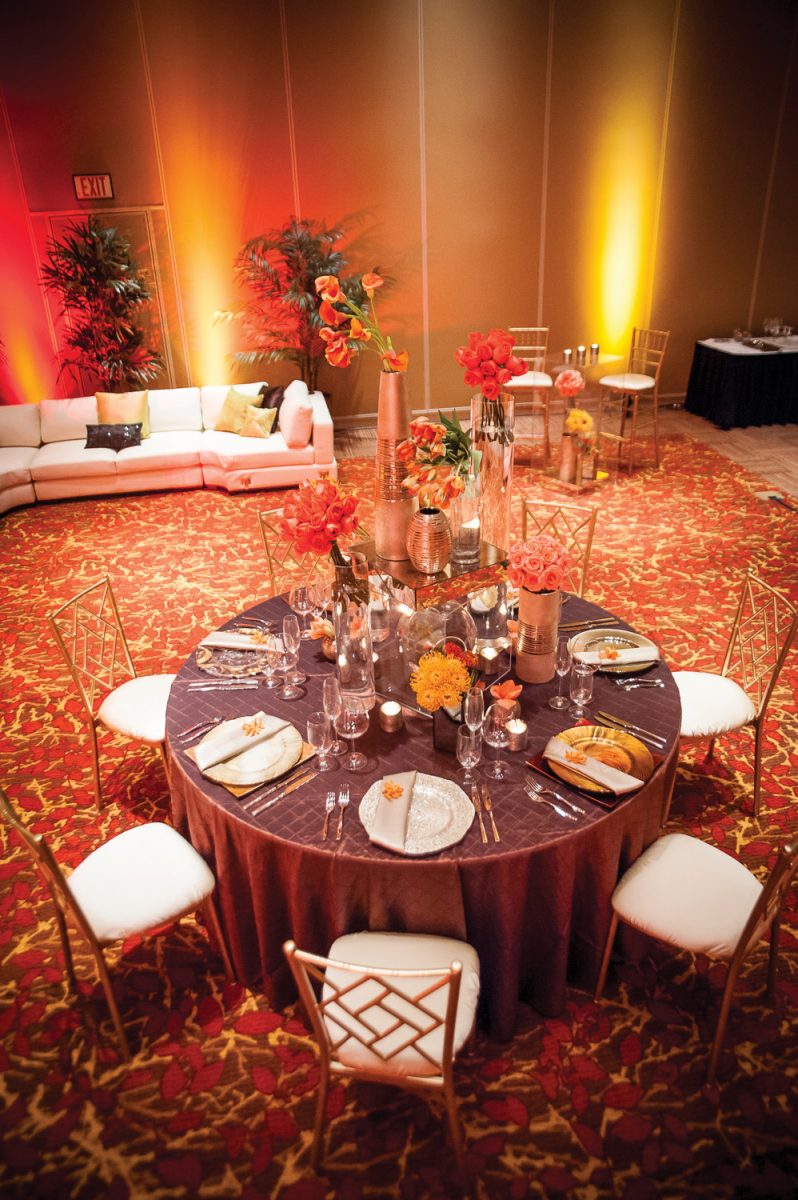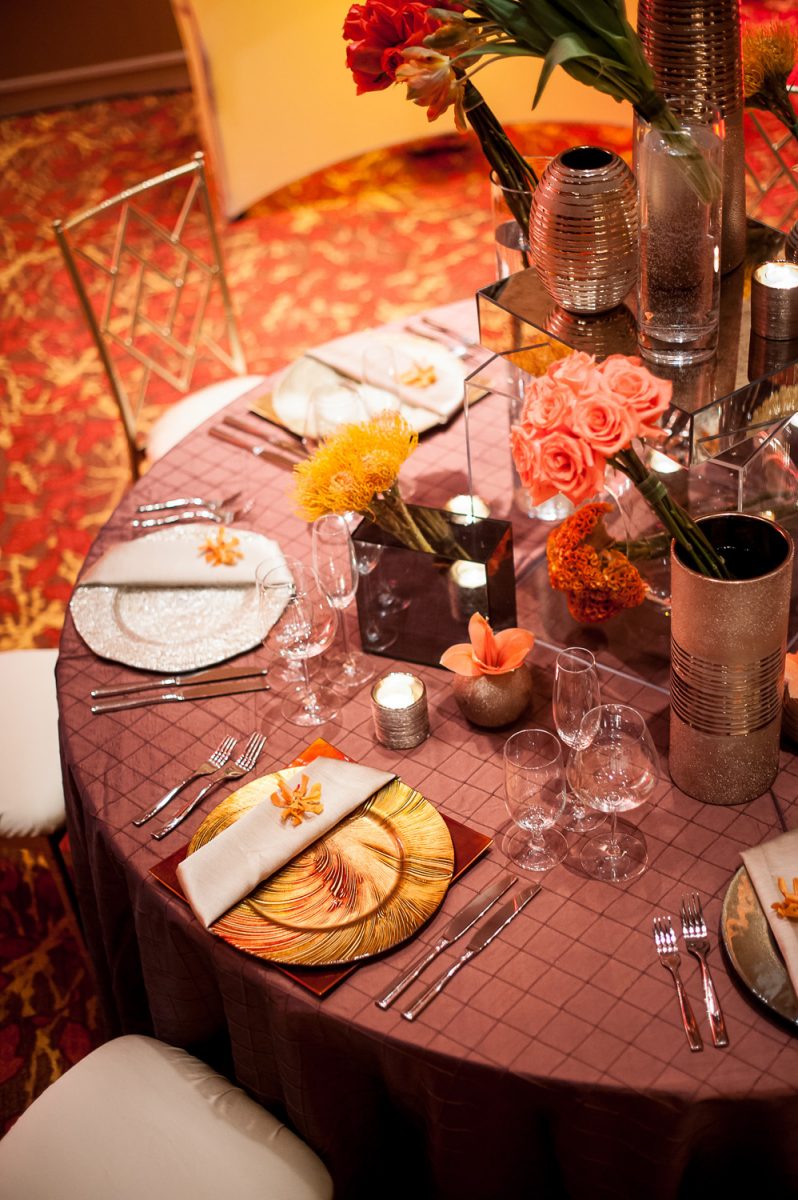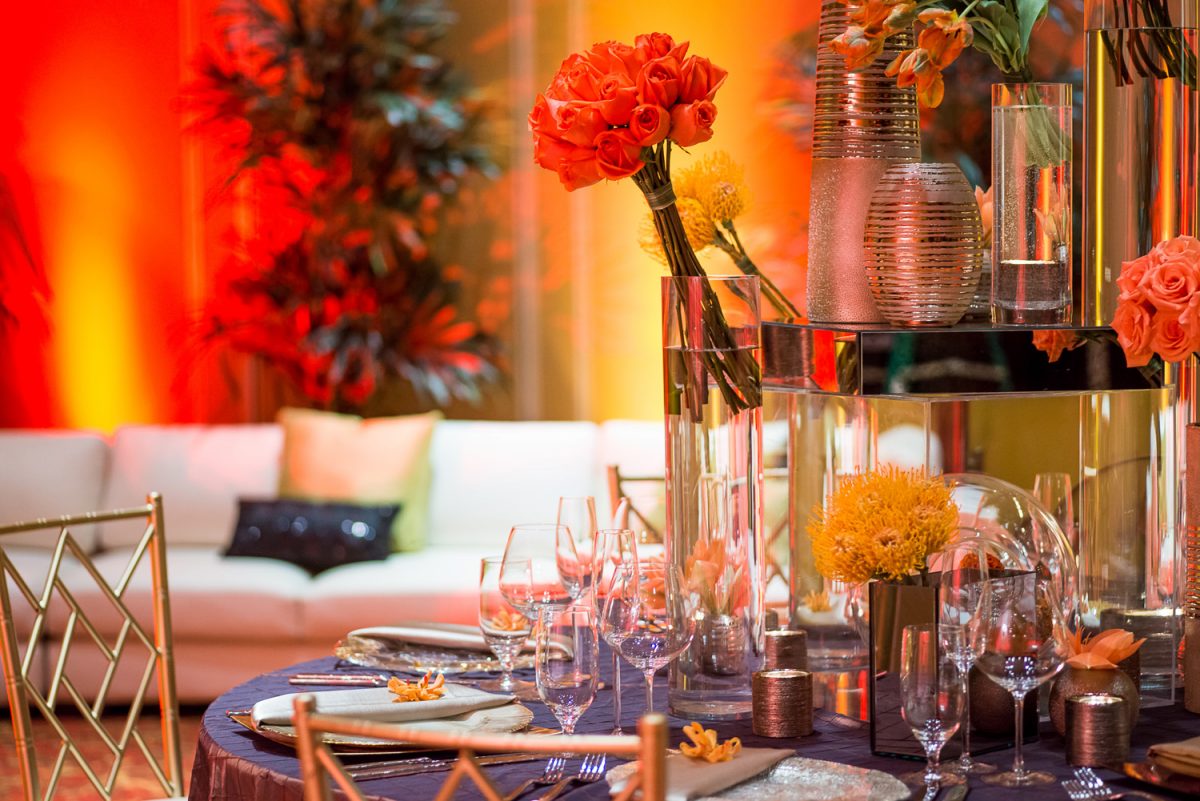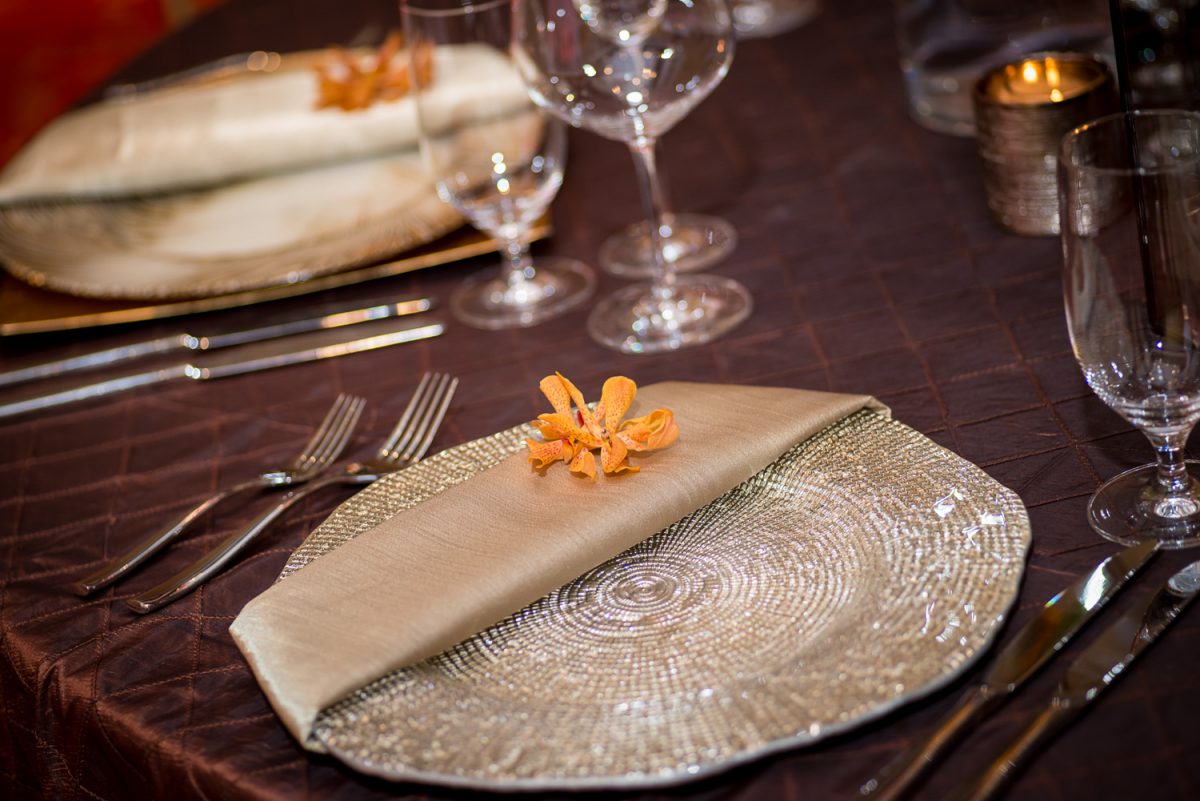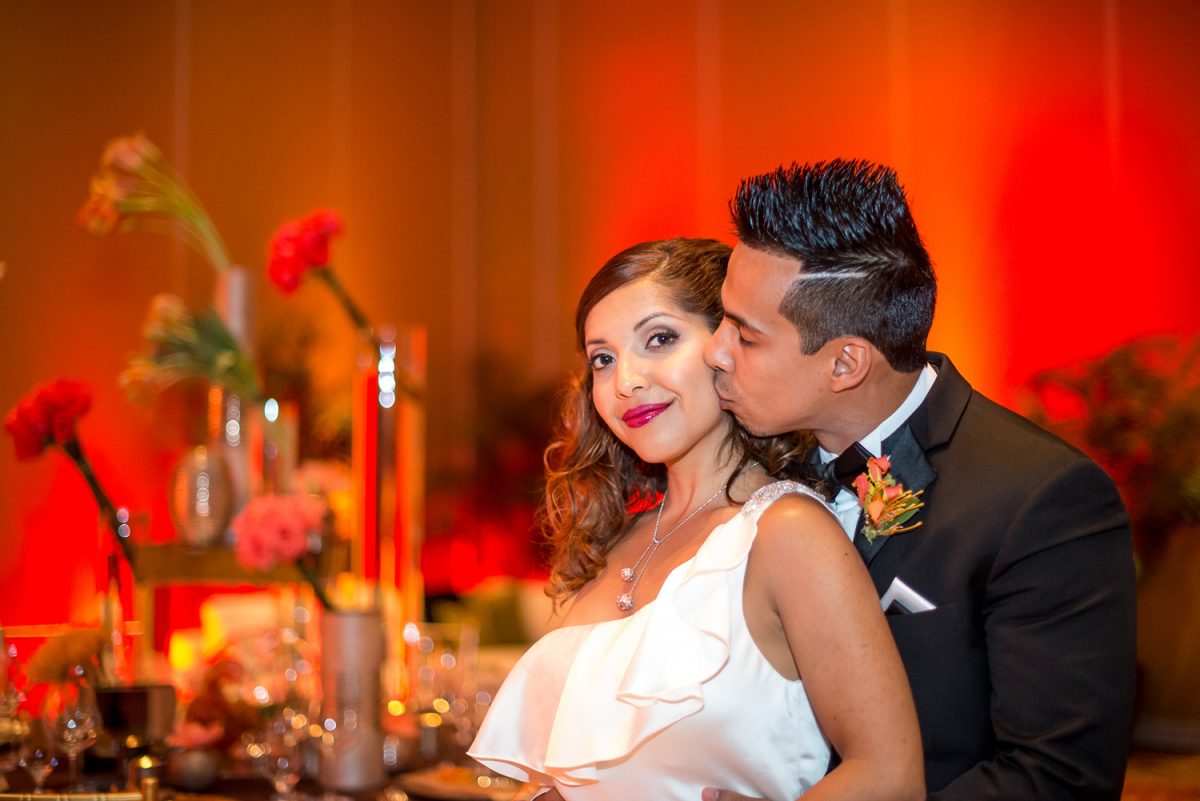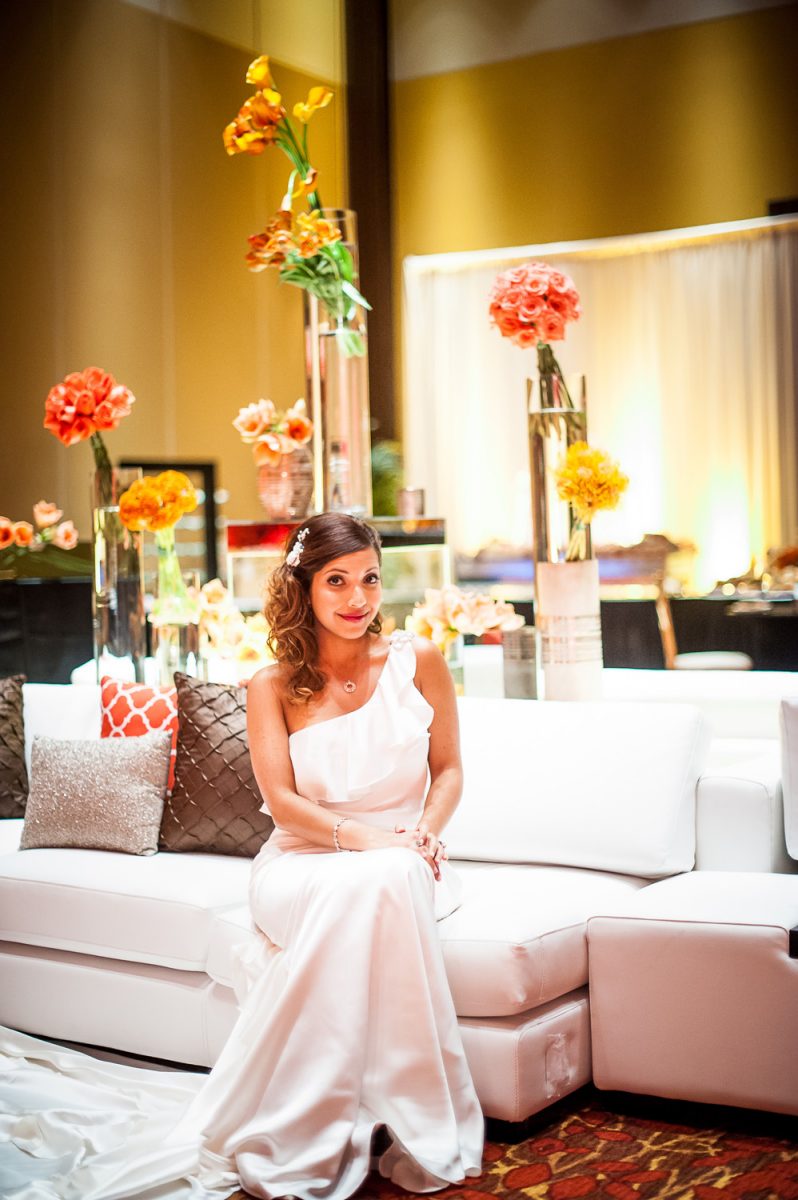 The dresses and hairpieces by Something Blue looked breathtaking on our model. The long train elegantly flowed with every stride the model took and created a dramatic exit that captured everyone's attention.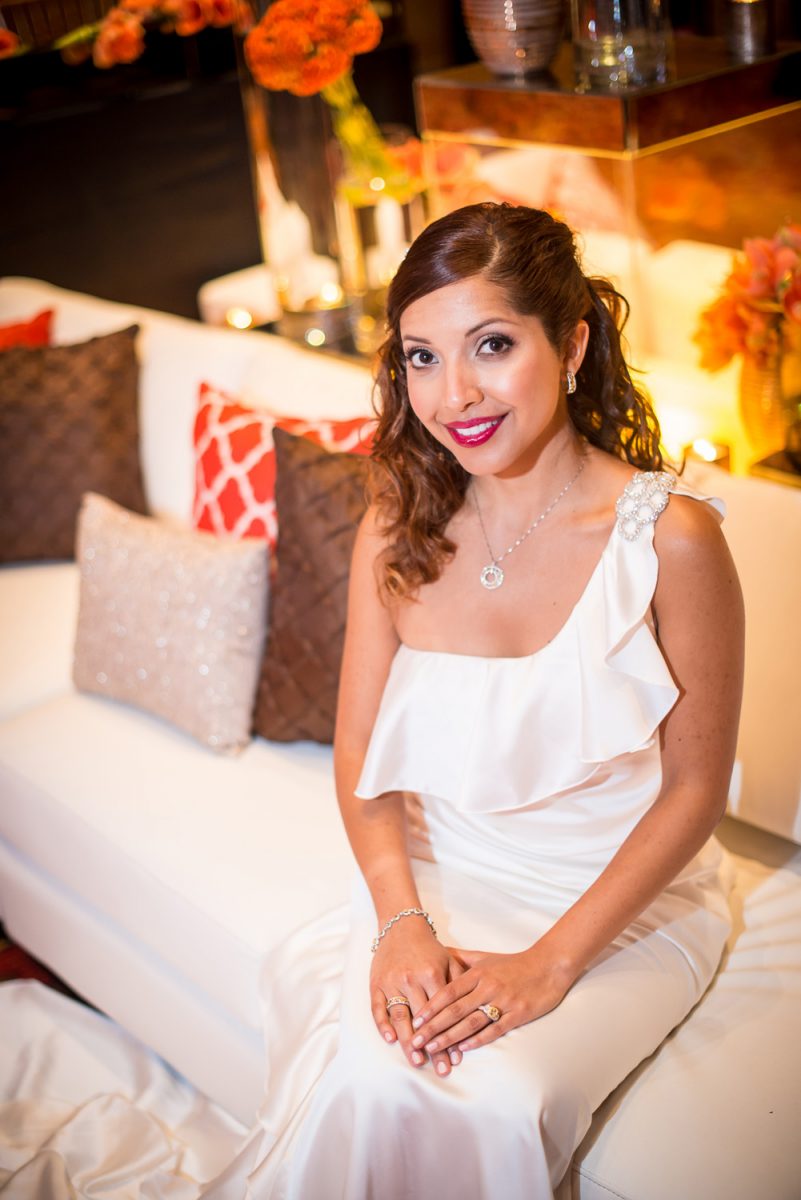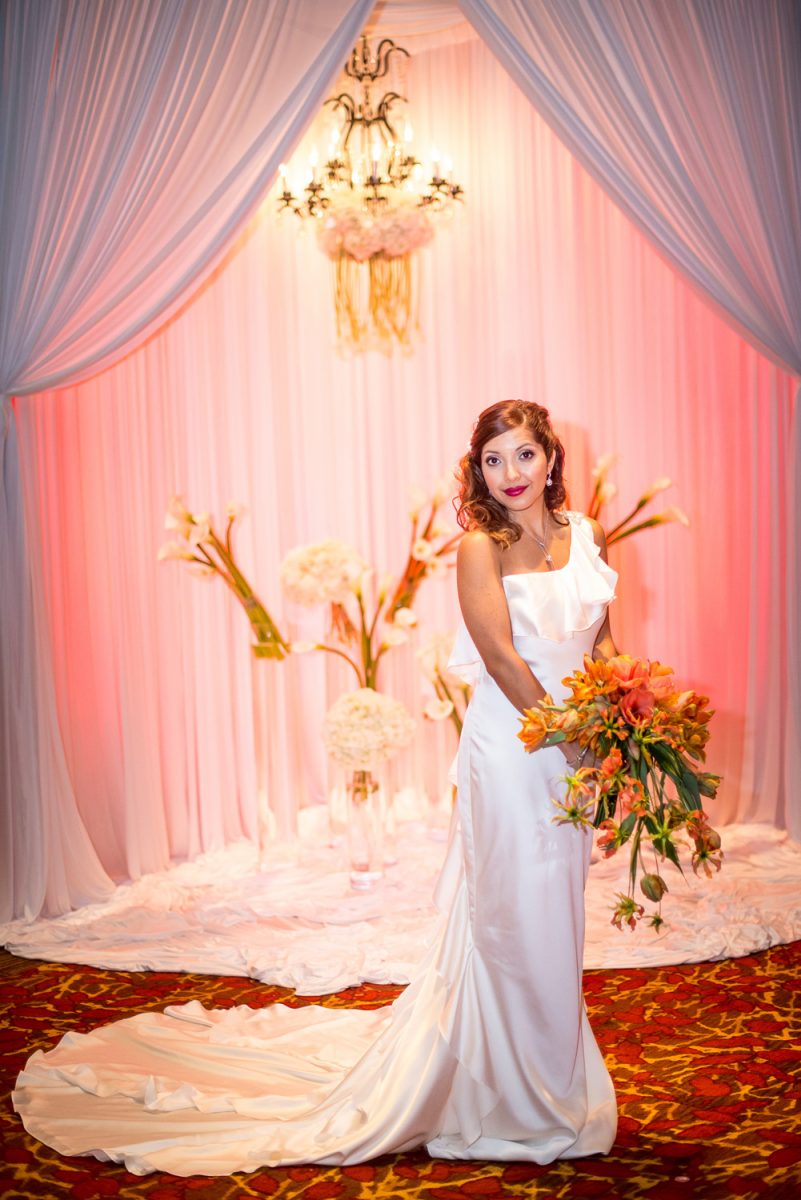 Four Winds Casino's professional chefs prepared a delicious variety of appetizers that was placed beside the impeccably made ice sculpture. The beautiful seafood arrangement contained sushi, shrimp, and lobster with bread and cheese on the side.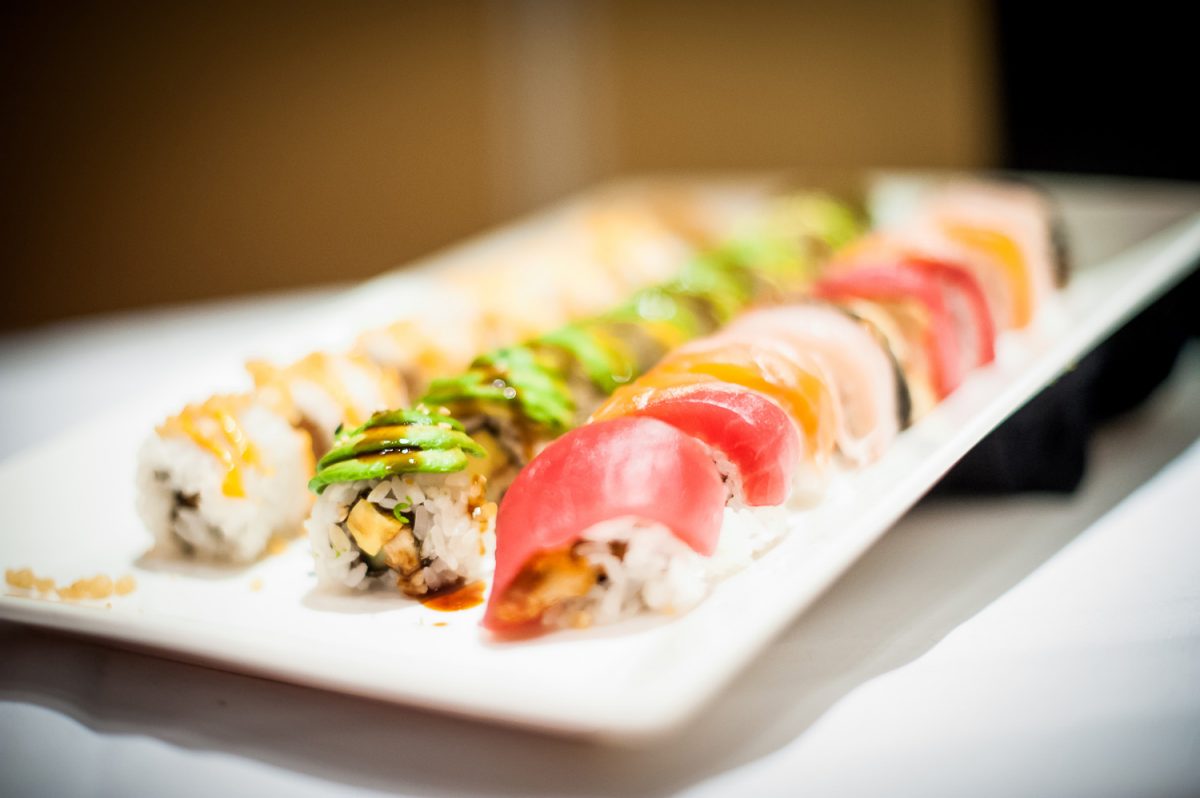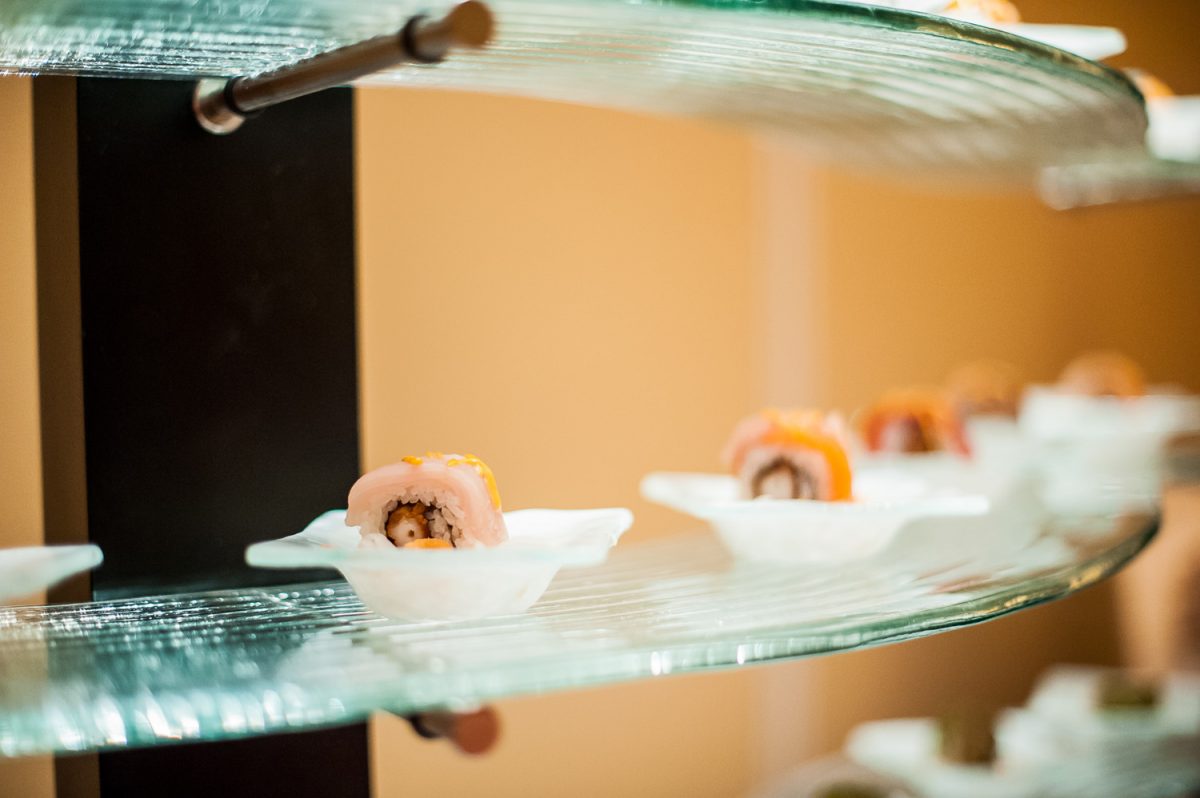 The jewelry from Engstrom Jewelers was the necessary piece to finish off our model's look. Along with the makeup done by Reyna Makeup + and hair by Josef & Mari's, the model looked flawless from every angle.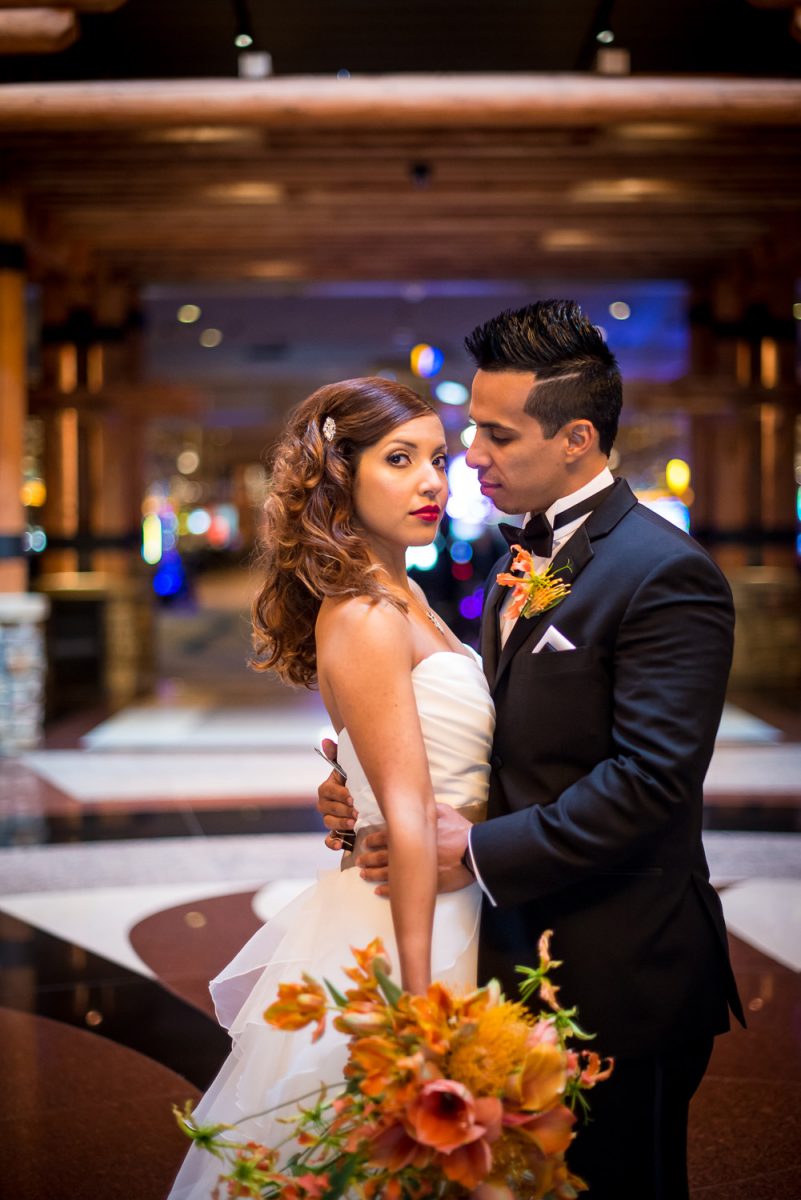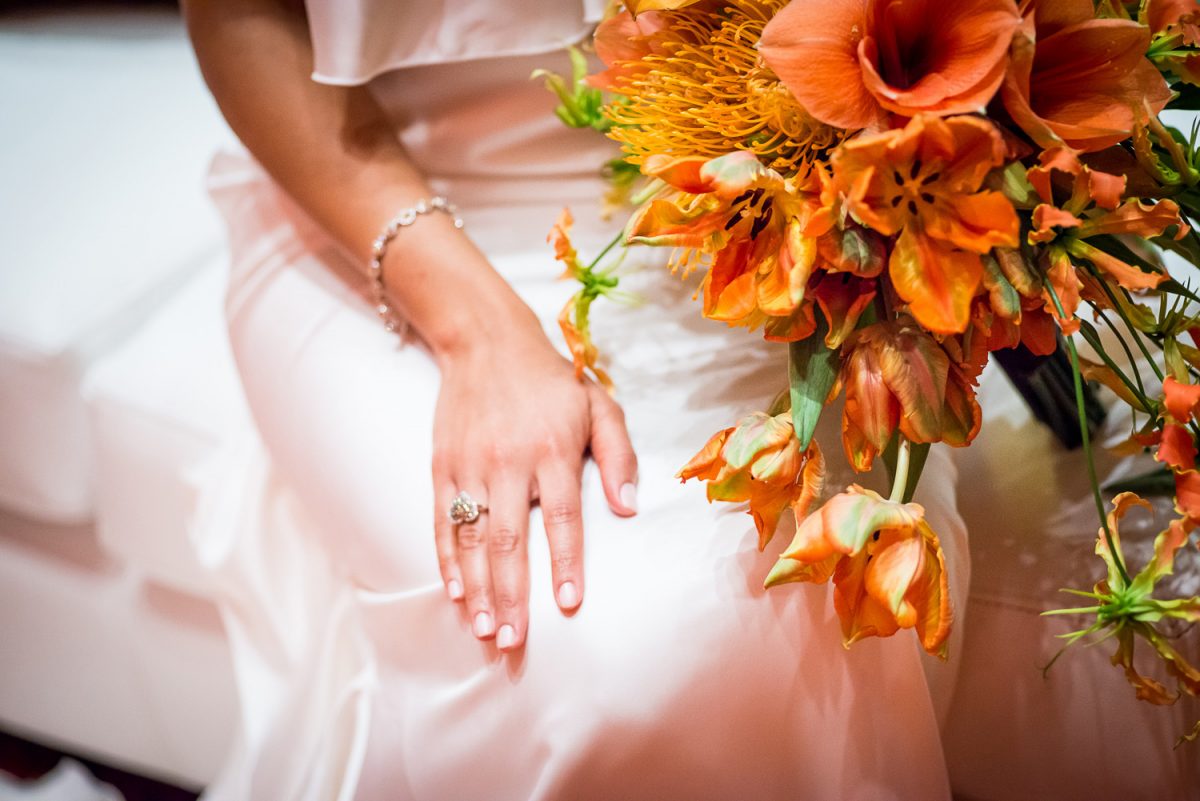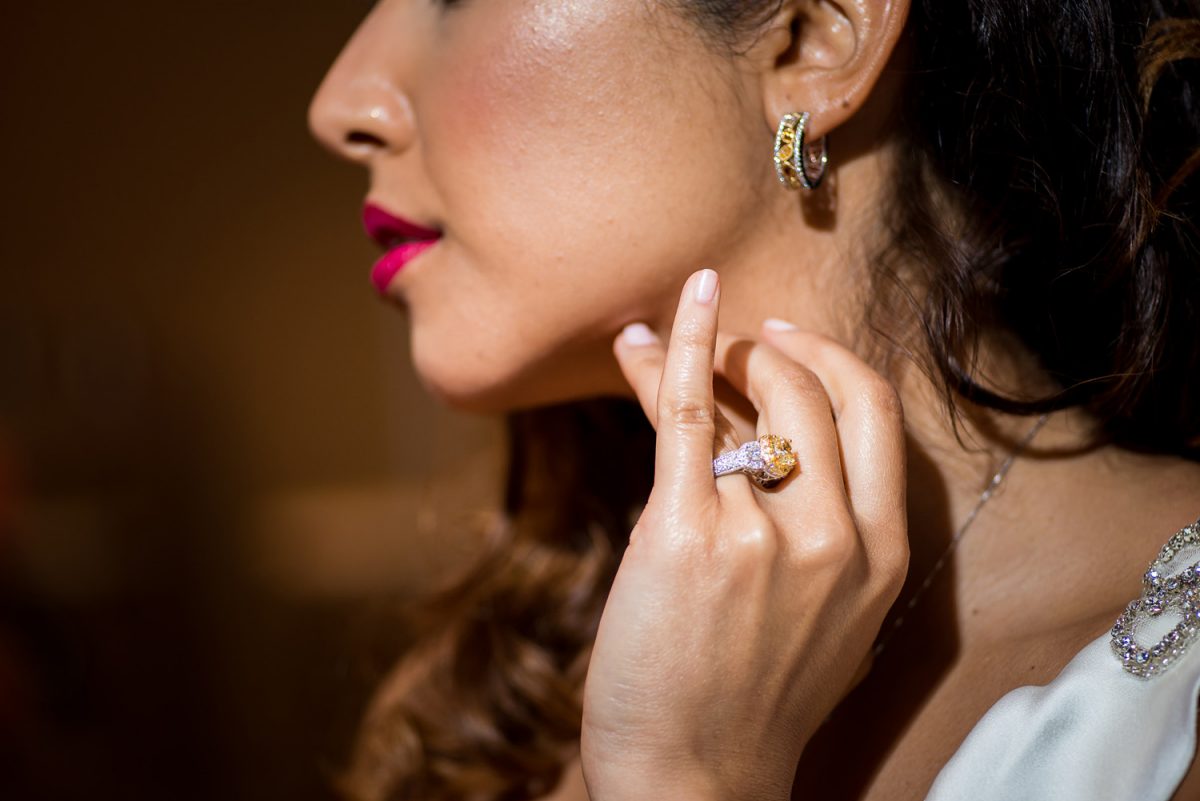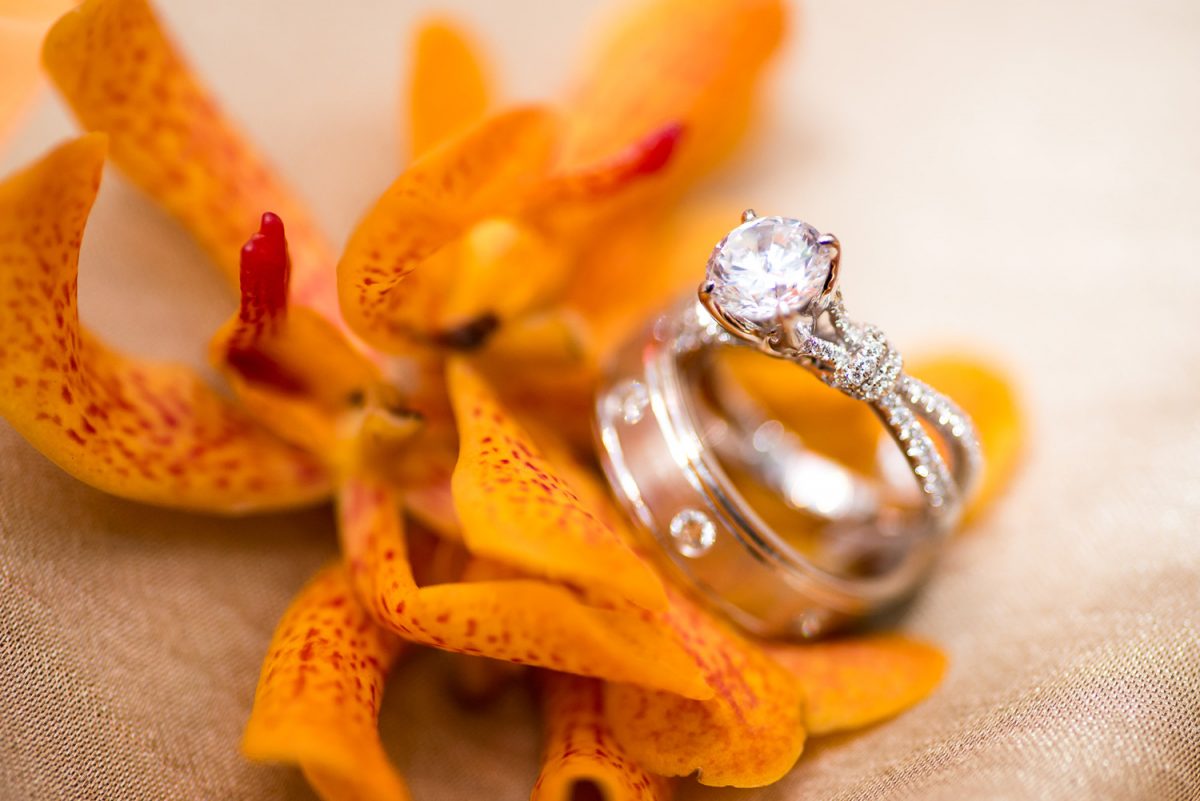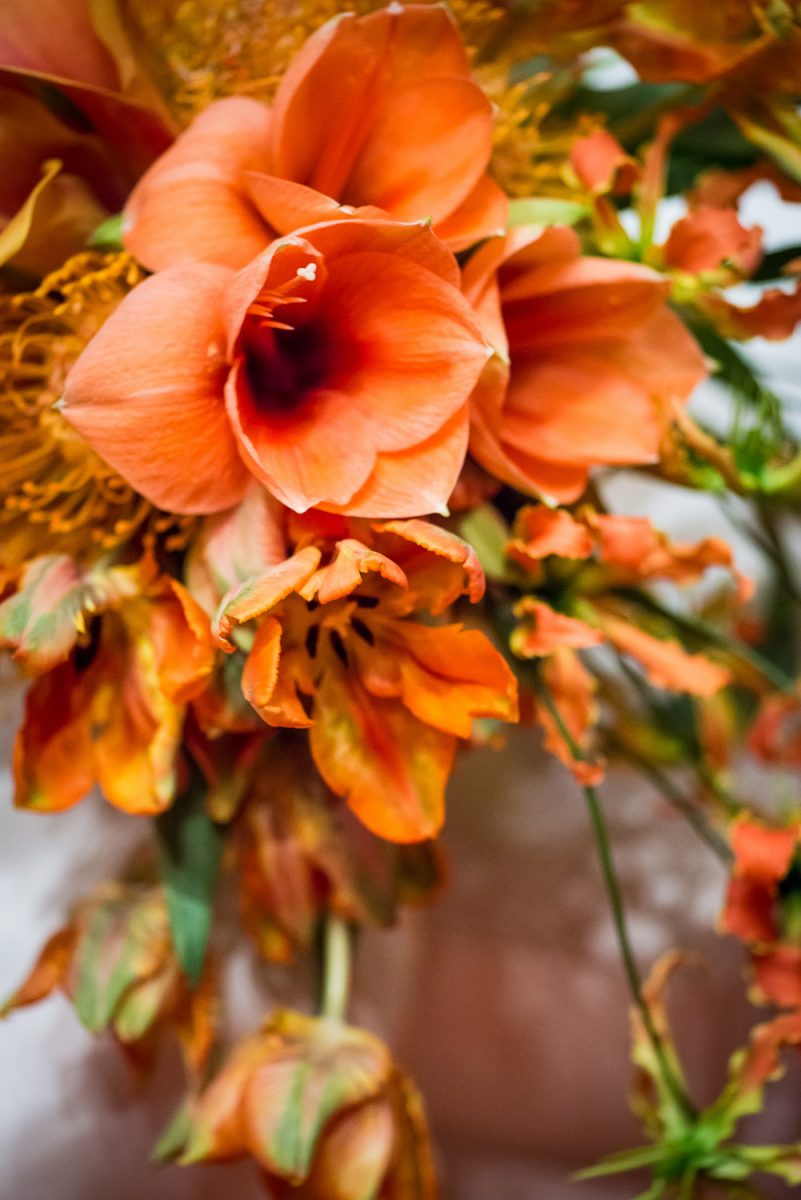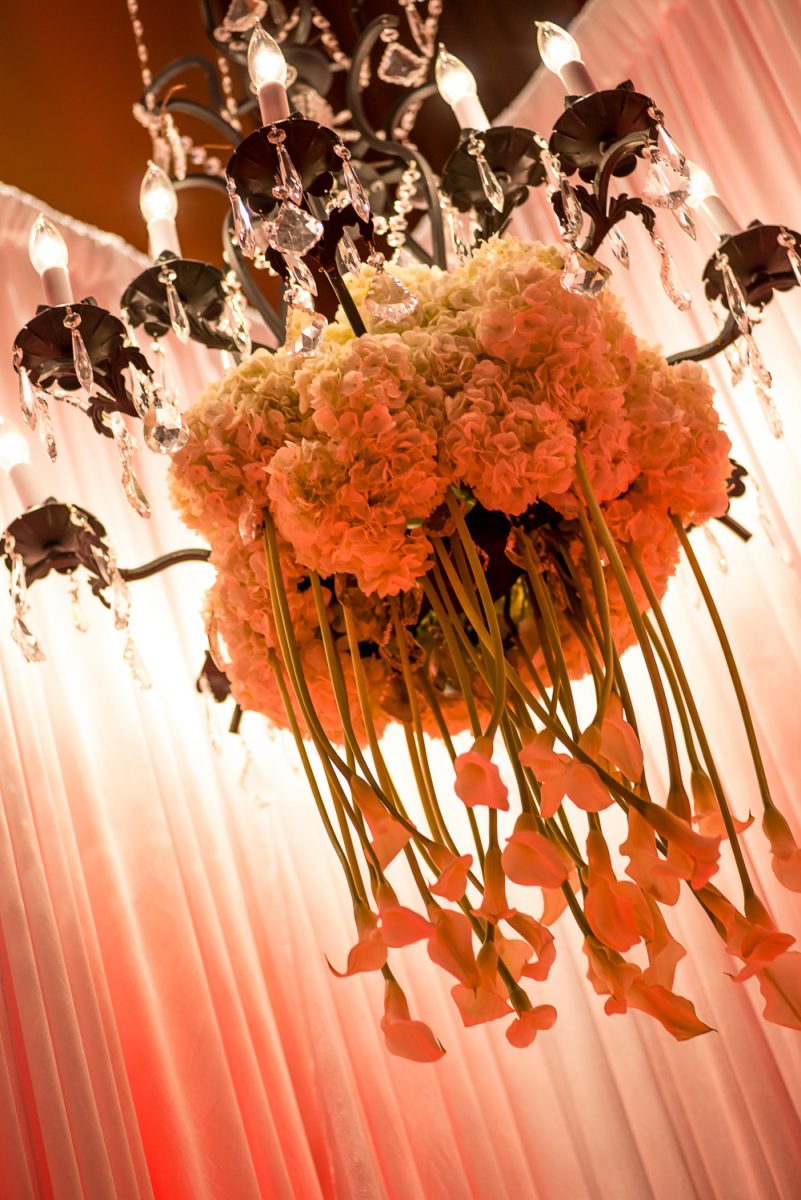 It is apparent that K. Murray Photography knows how to capture every angle and every portion of a photo shoot with quickness and skill. Every detail and moment was taken with a clear and crisp finish. K. Murray Photography makes sure that no detail of your wedding day will be forgotten.