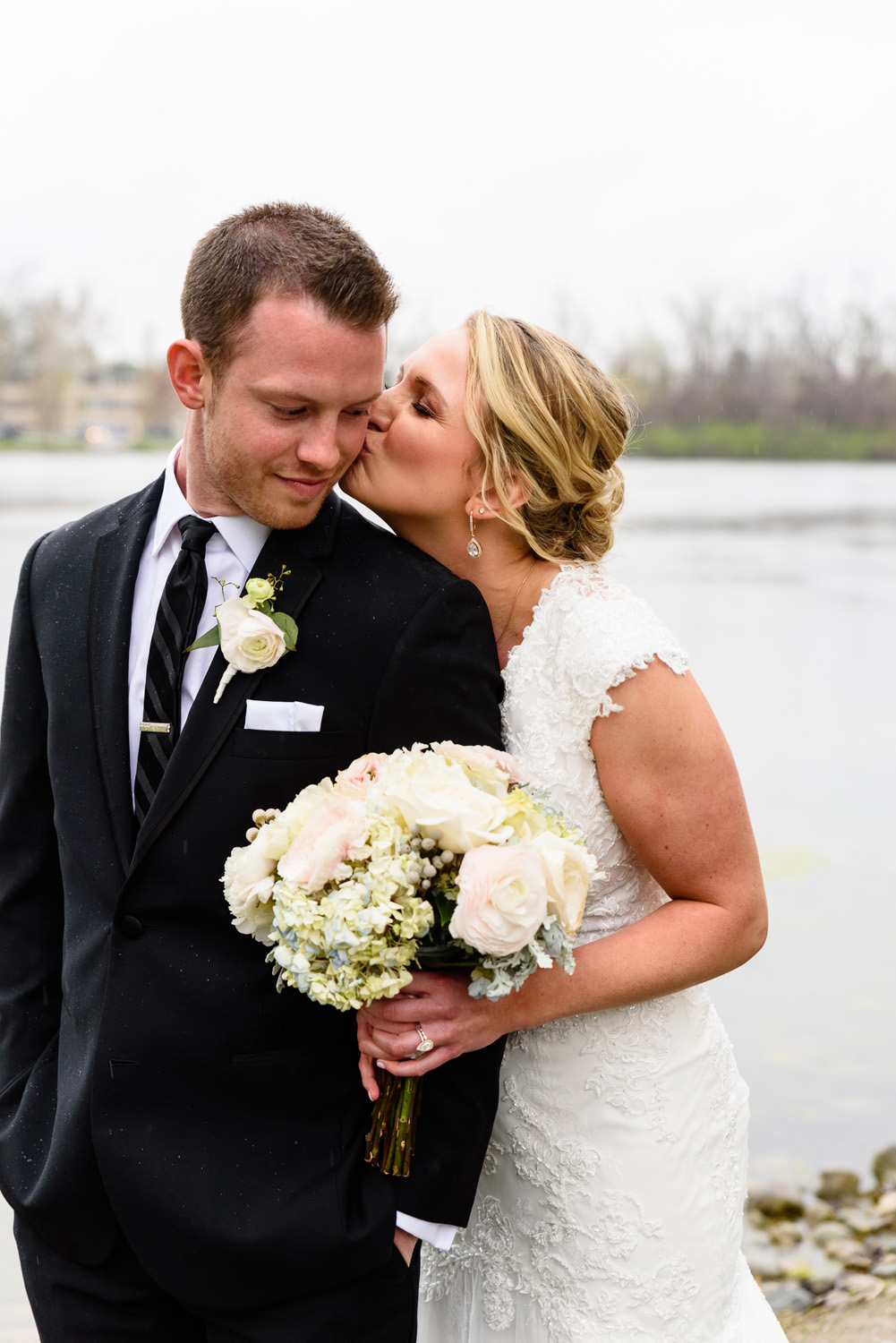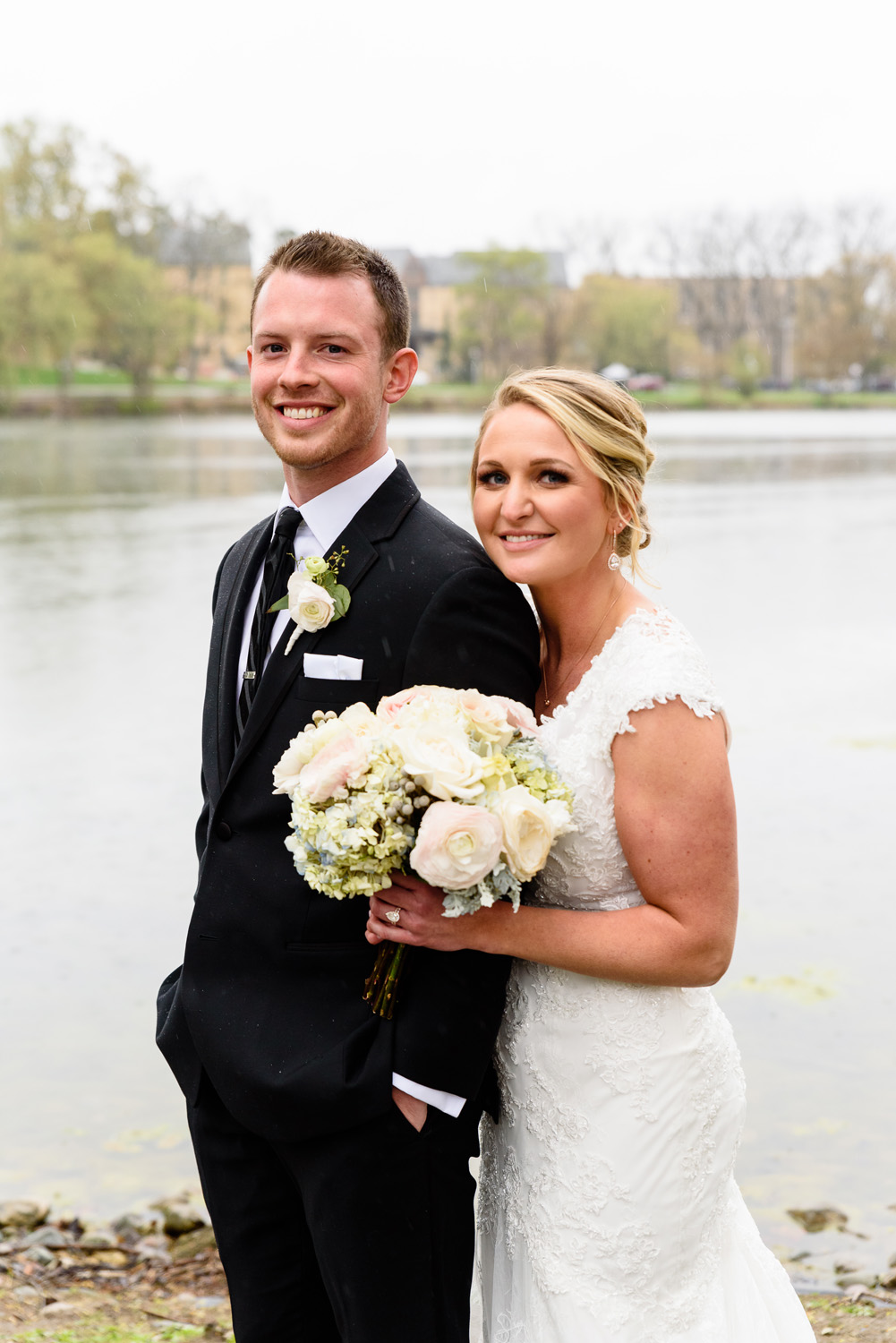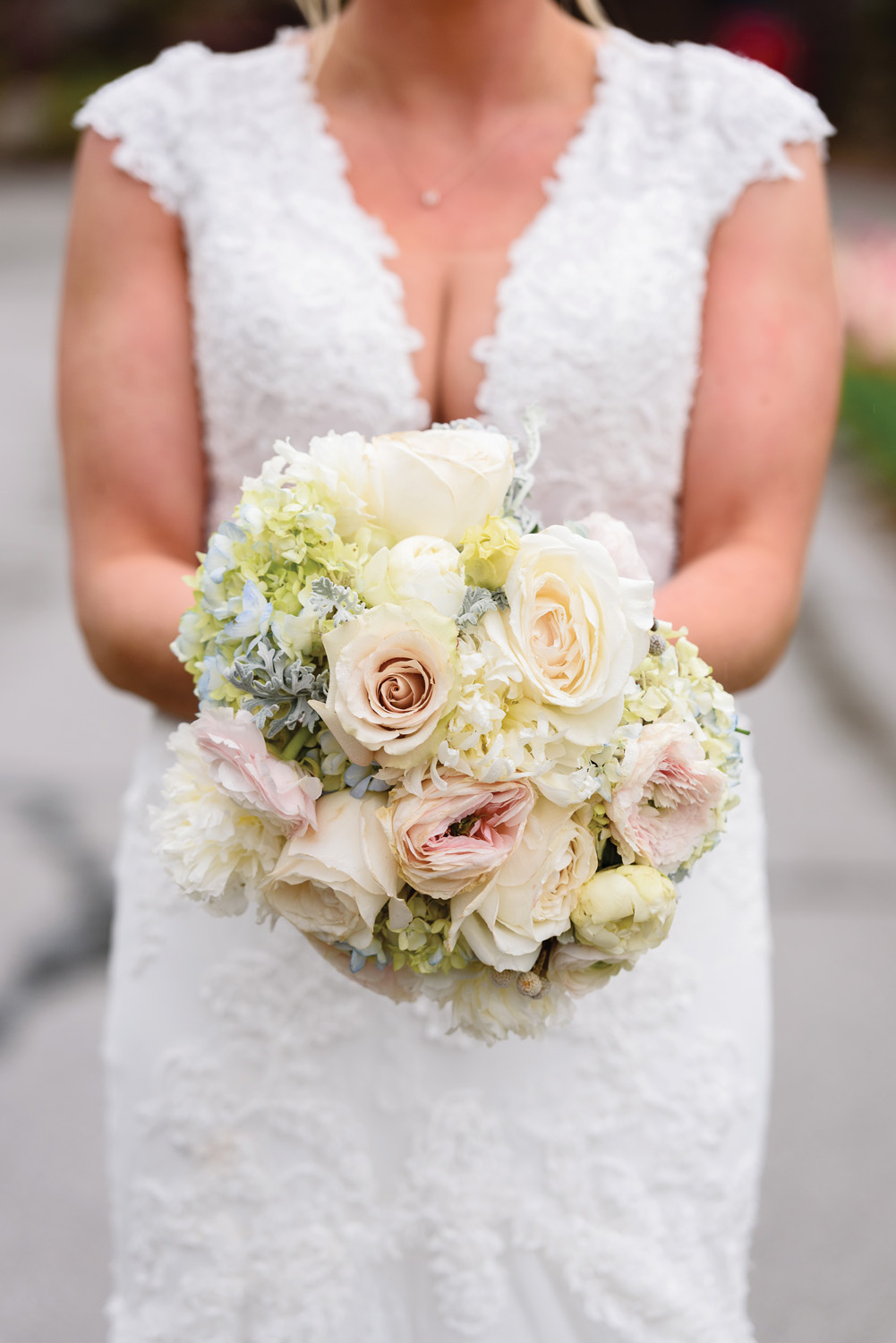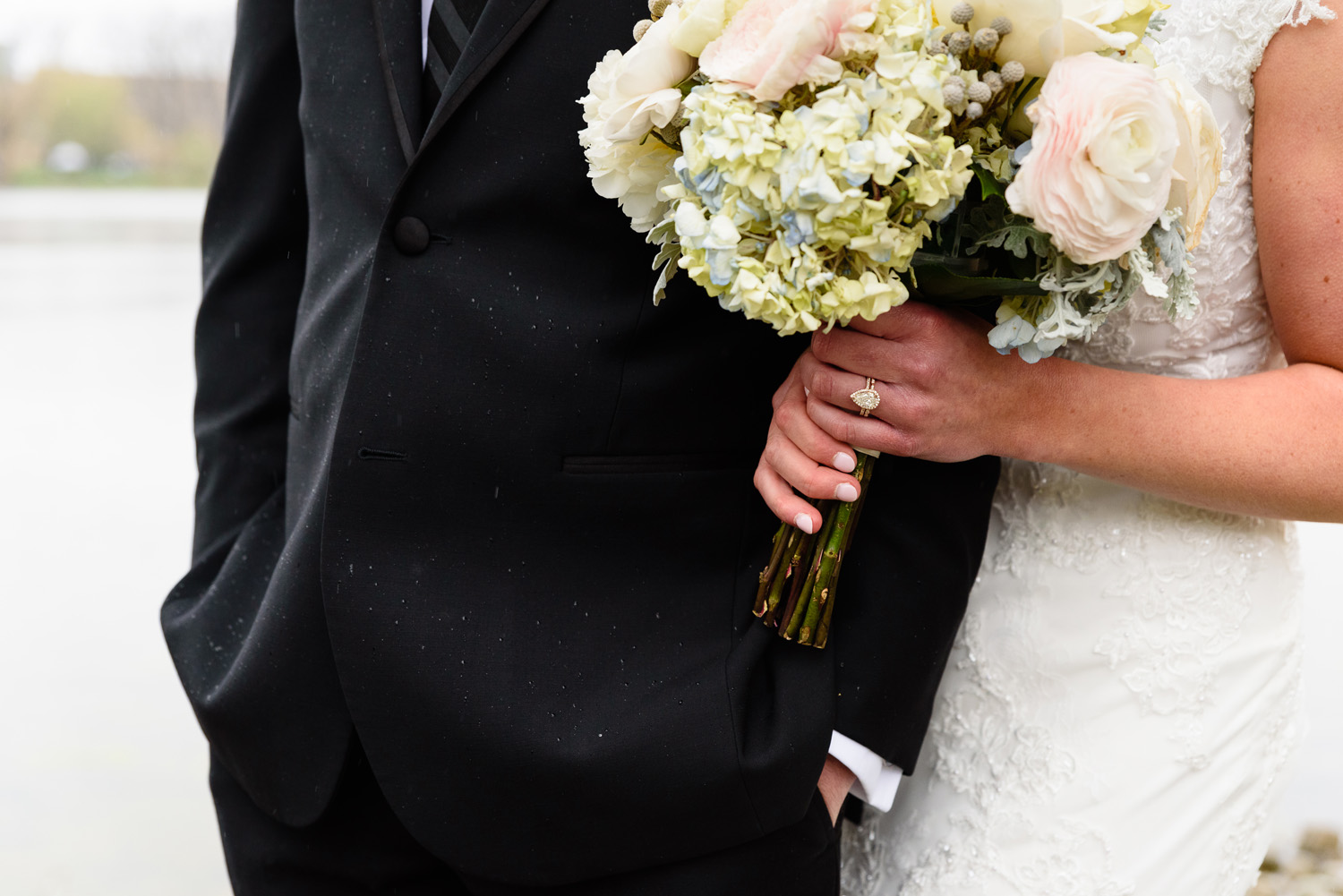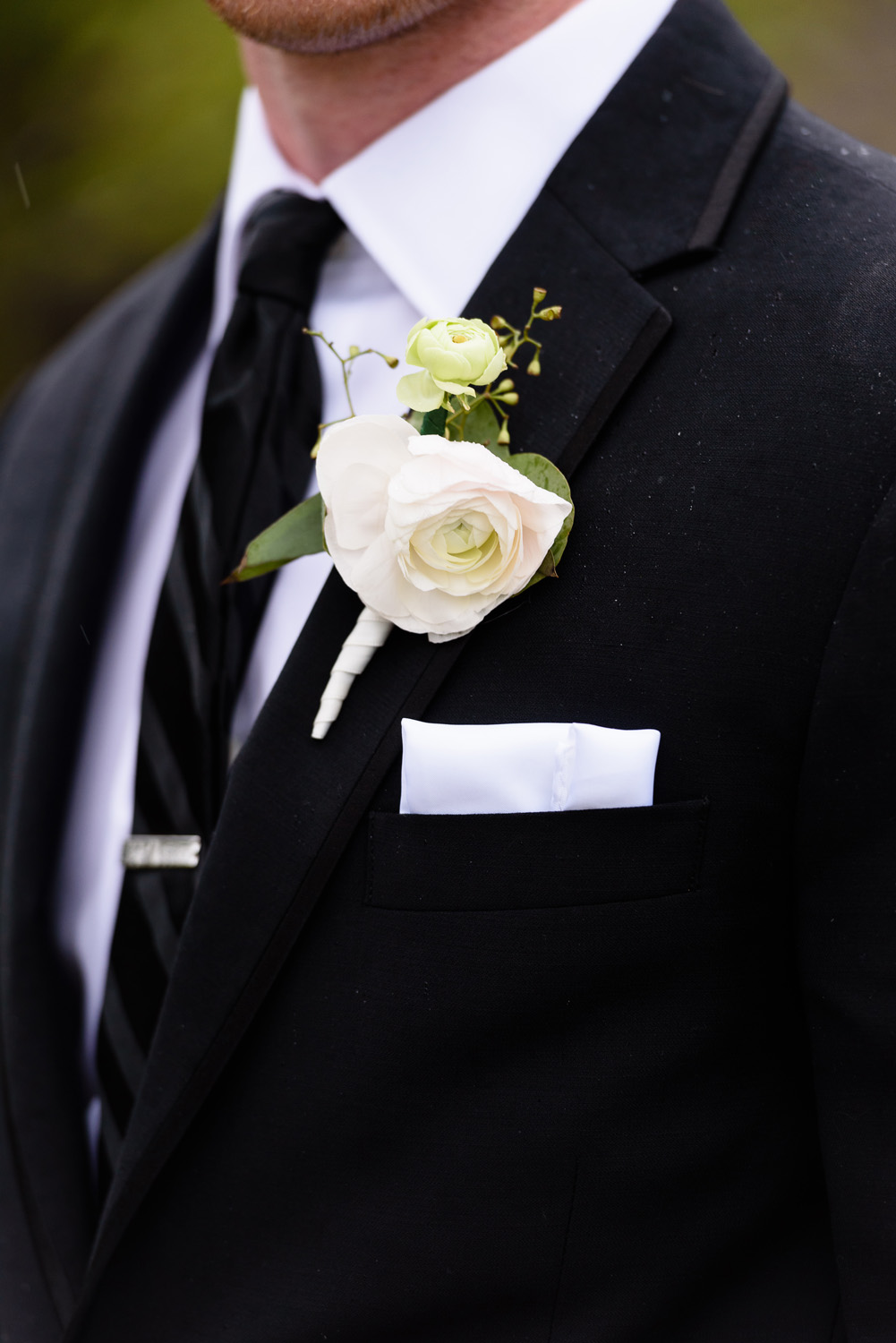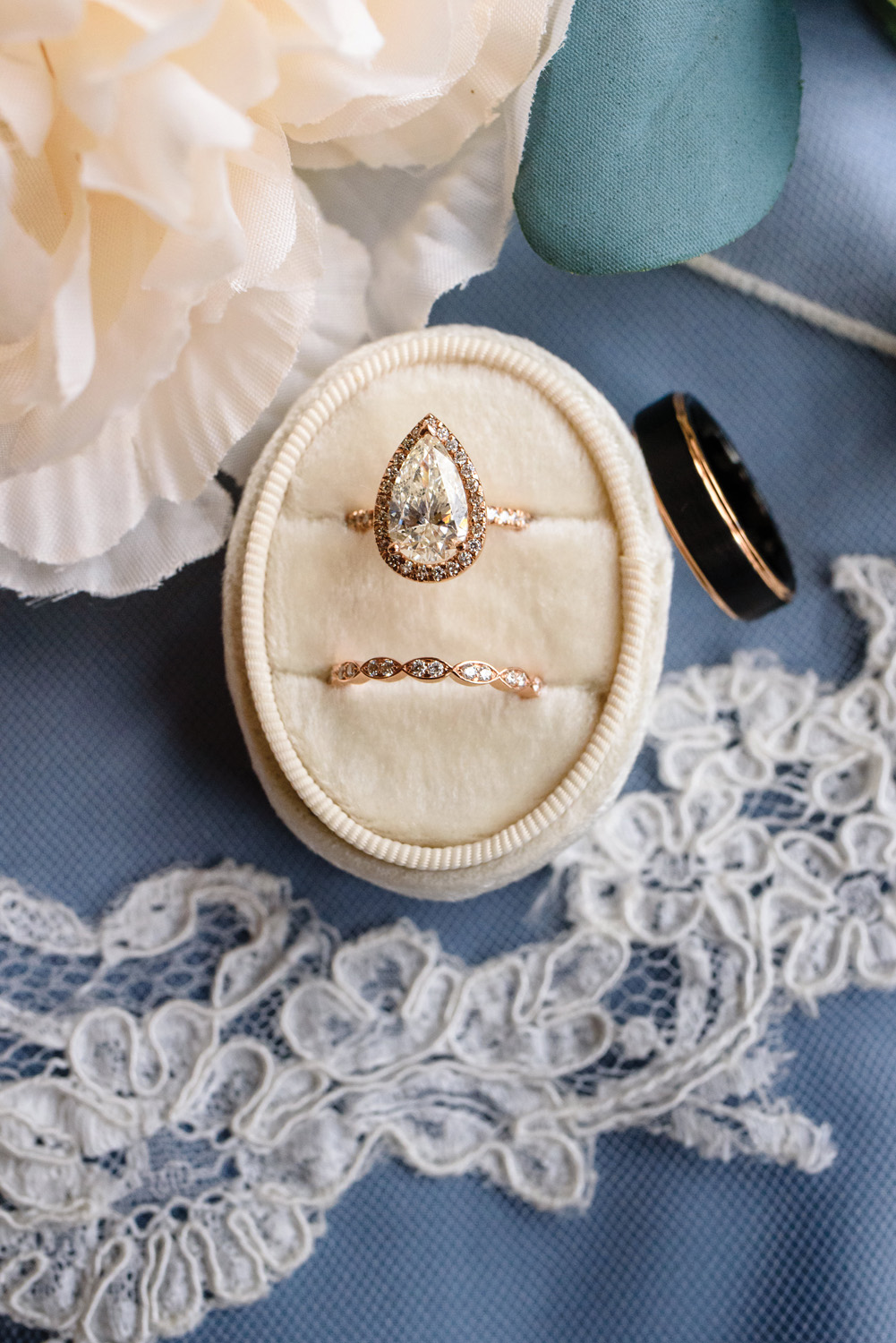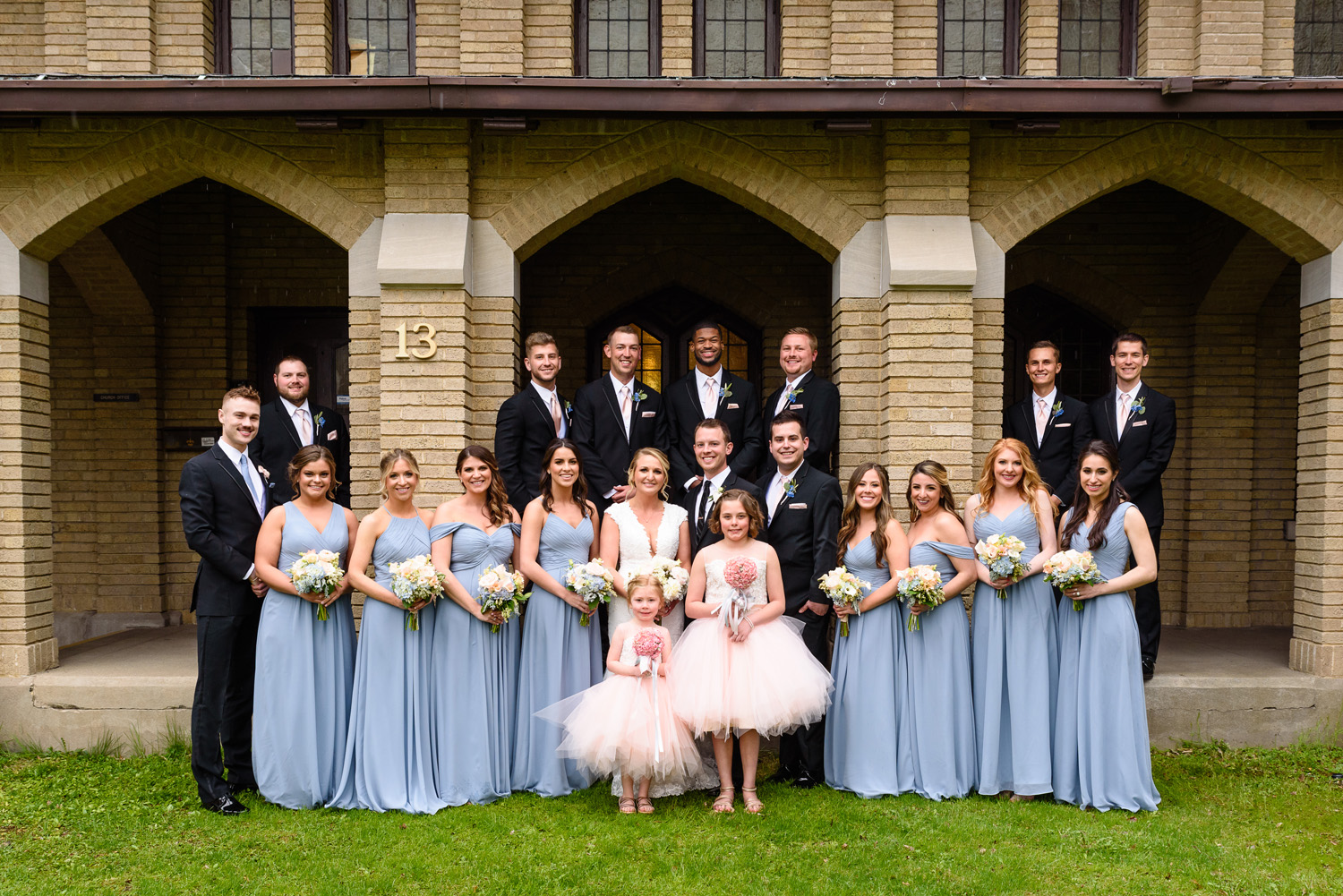 Anne and Matthew wanted to make an impression on their guests. They wanted to build a moment of anticipation that led to a big reveal, which we refer to as the "wow factor." To accomplish that, we achieved a well-designed and collaborative effort with our friends at Events by Proshow. We already had a gorgeous reception space to work with – Downes Club at the University of Notre Dame – overlooking the football stadium.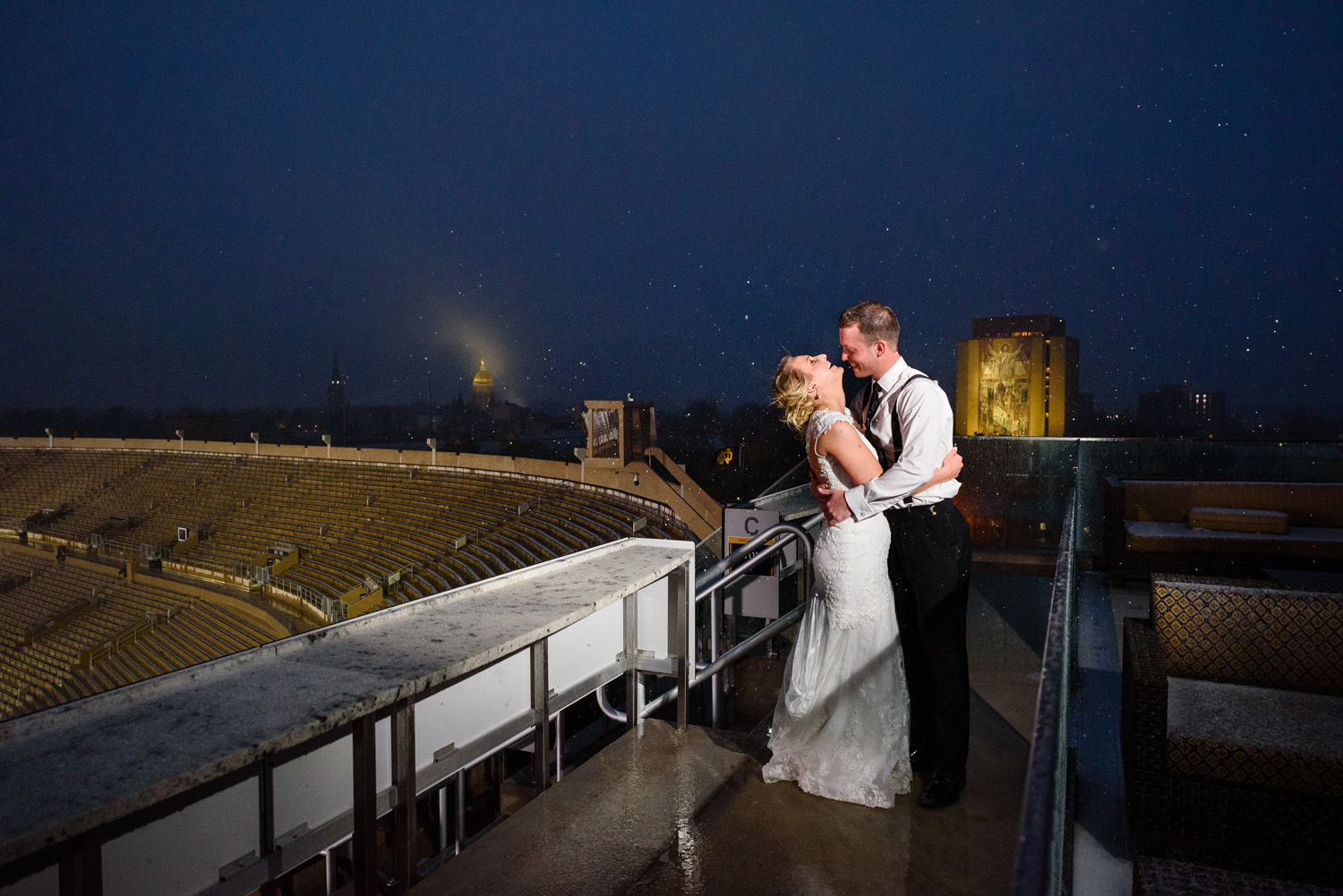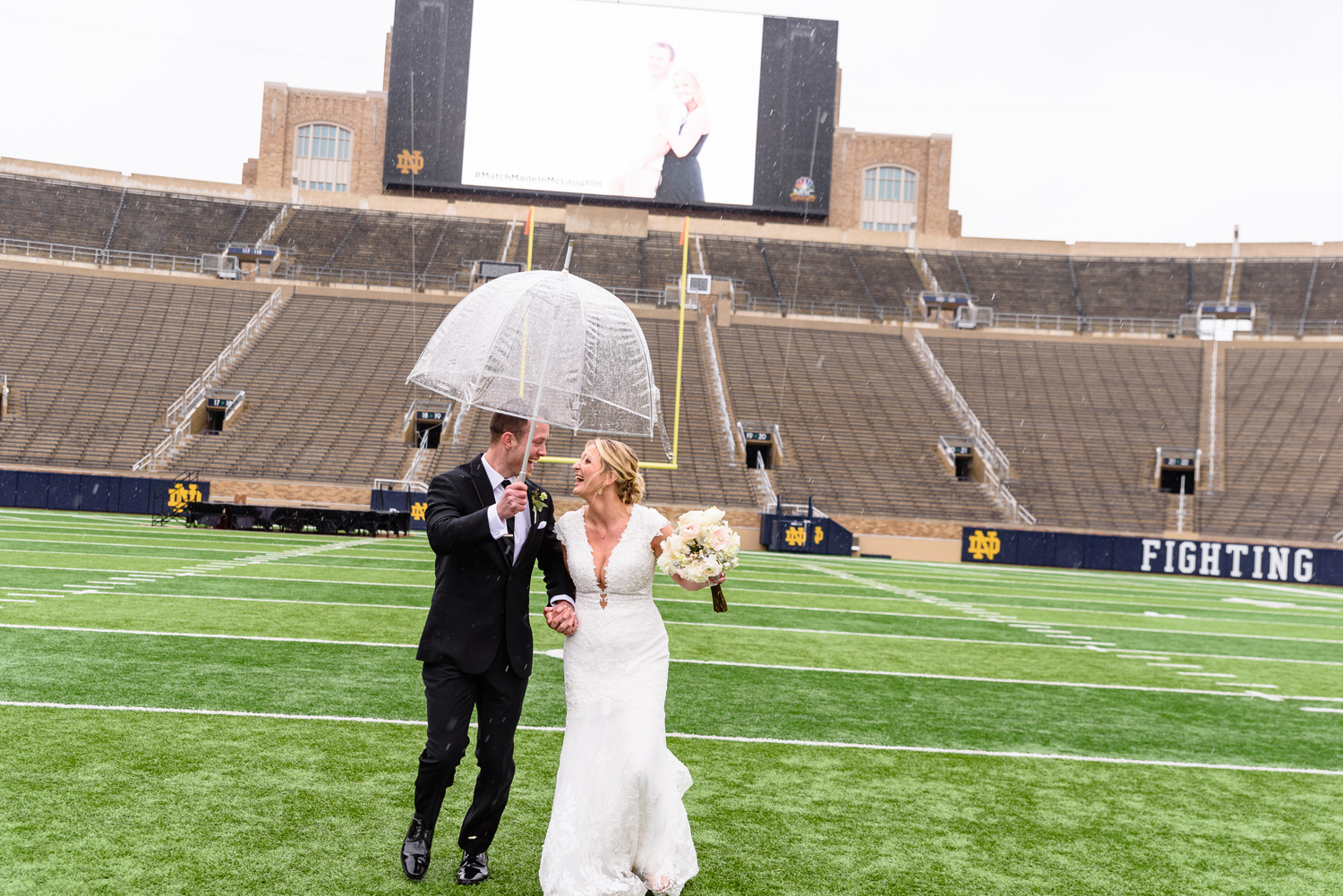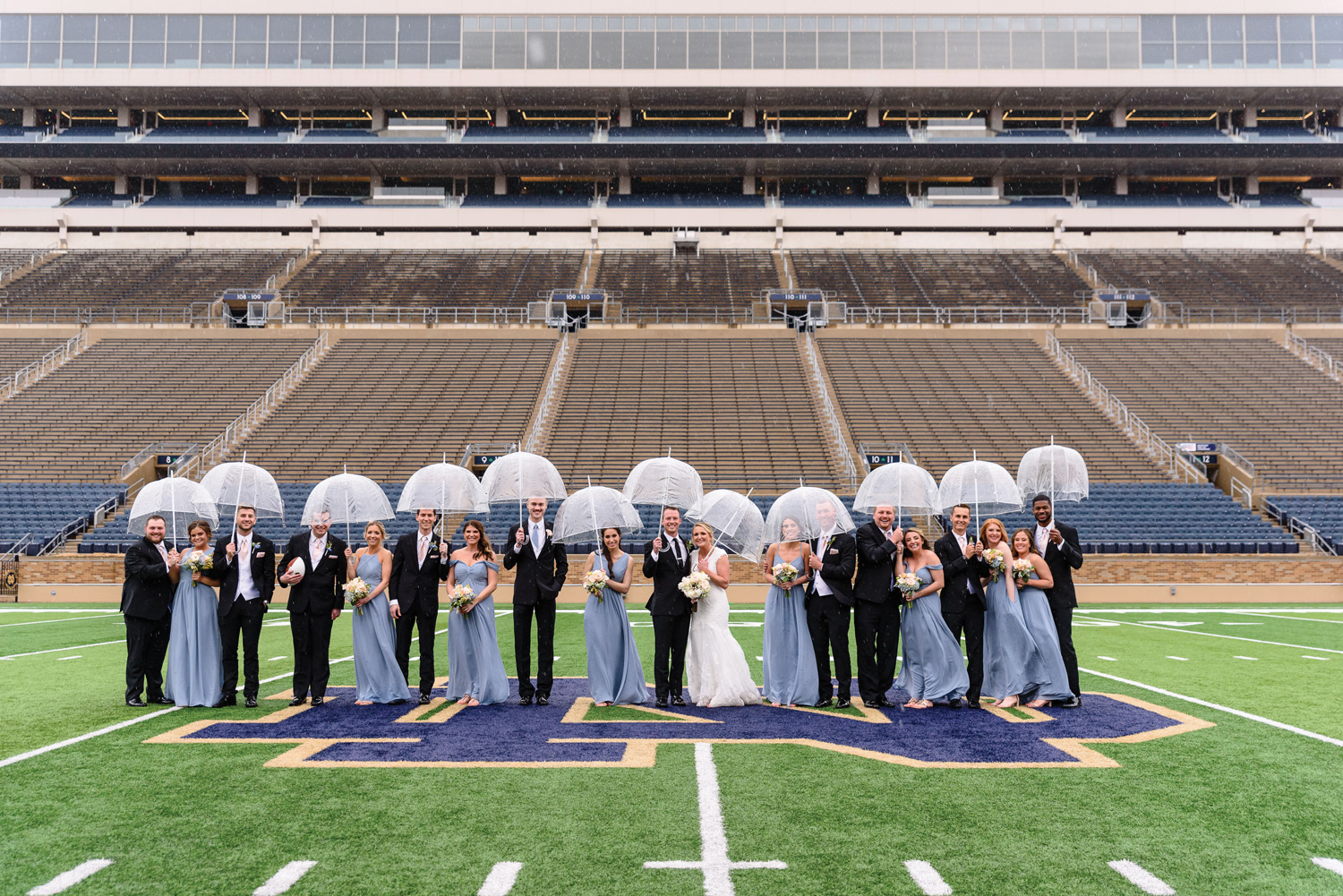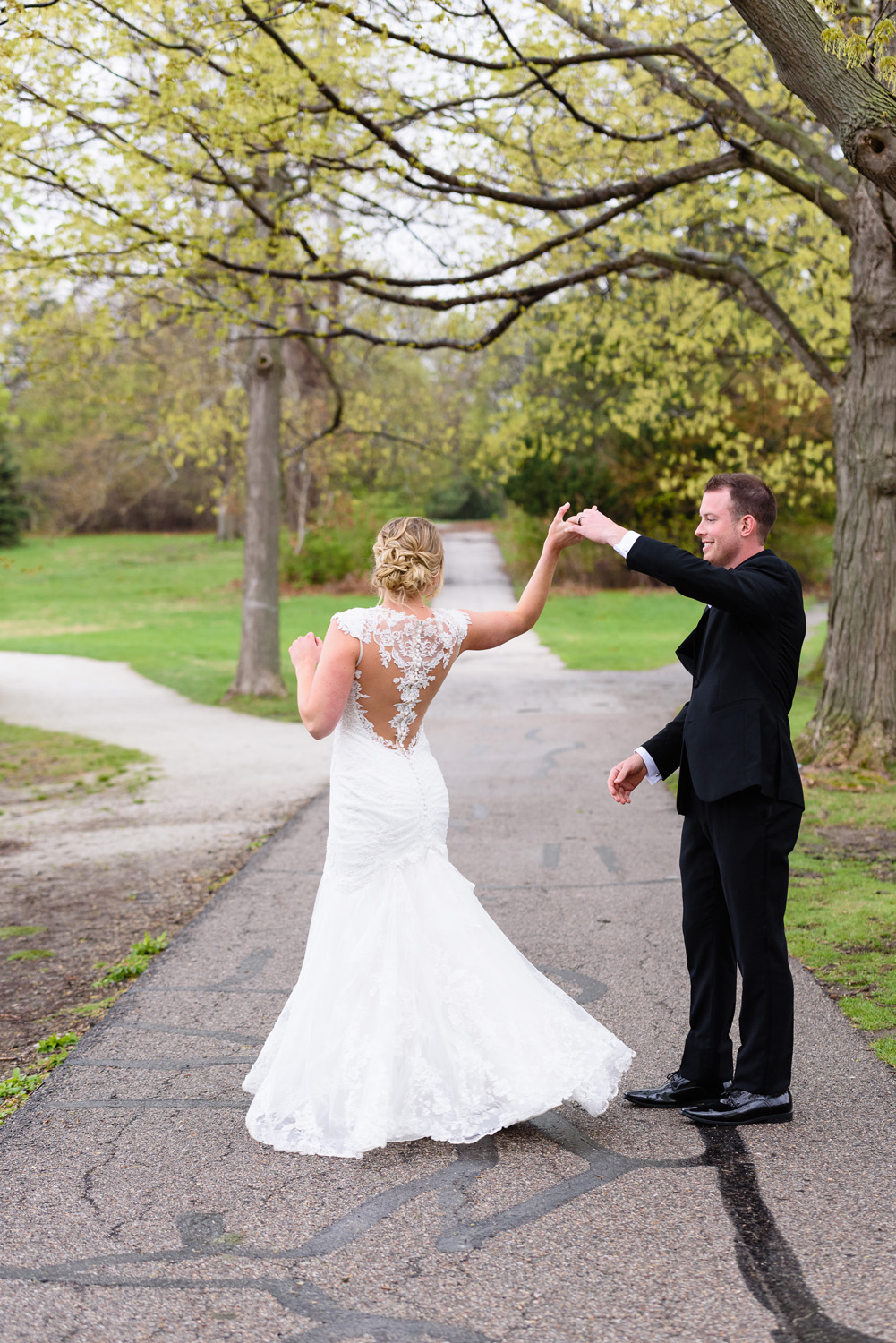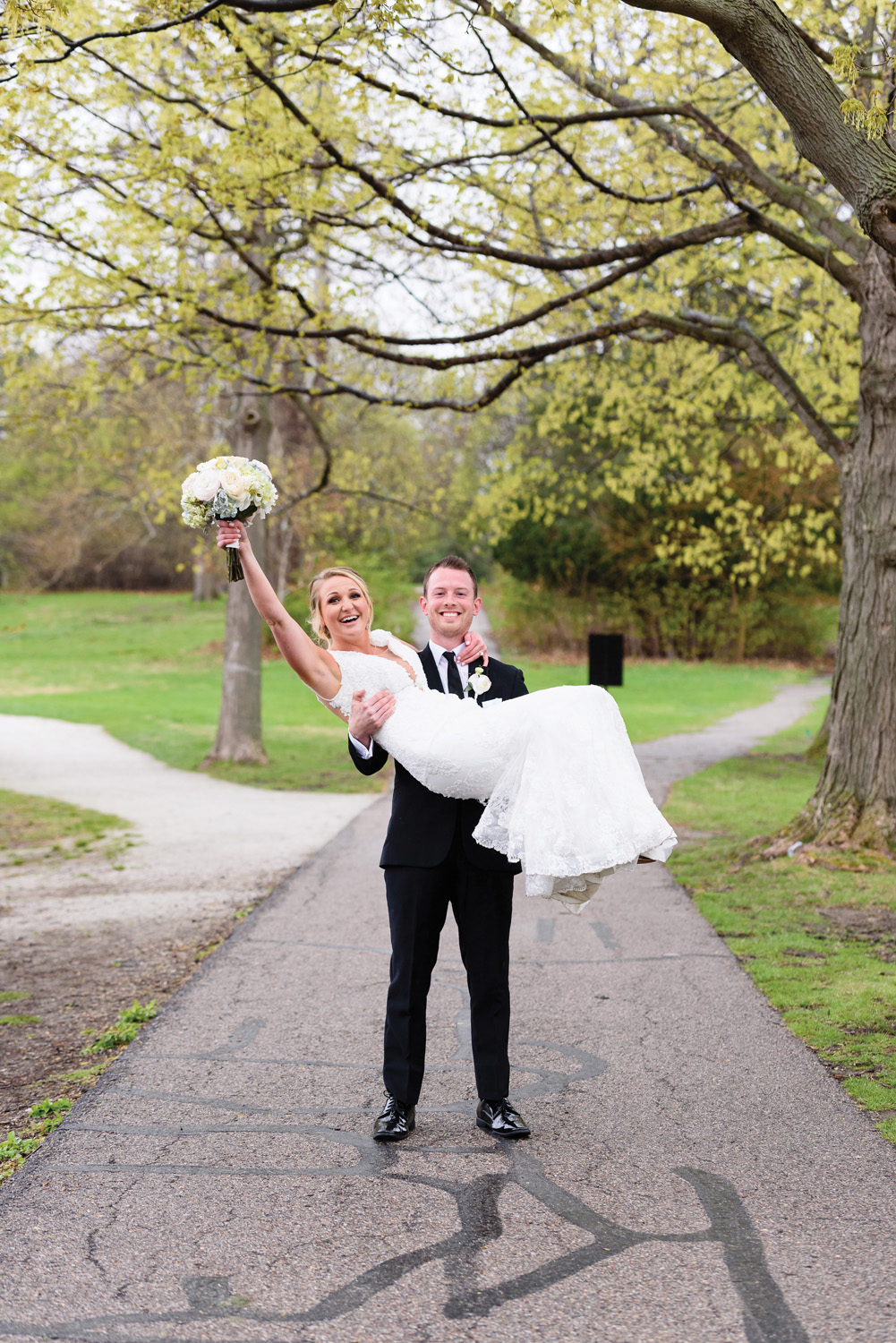 The couple wanted a cocktail hour on the 8th floor of the venue, but did not want their guests to look over the balcony to the 7th floor and see the entire reception set up. So together with ProShow, we transformed the space magically, saving the big reveal for when guests arrived at the reception. The reaction from guests was so worth it!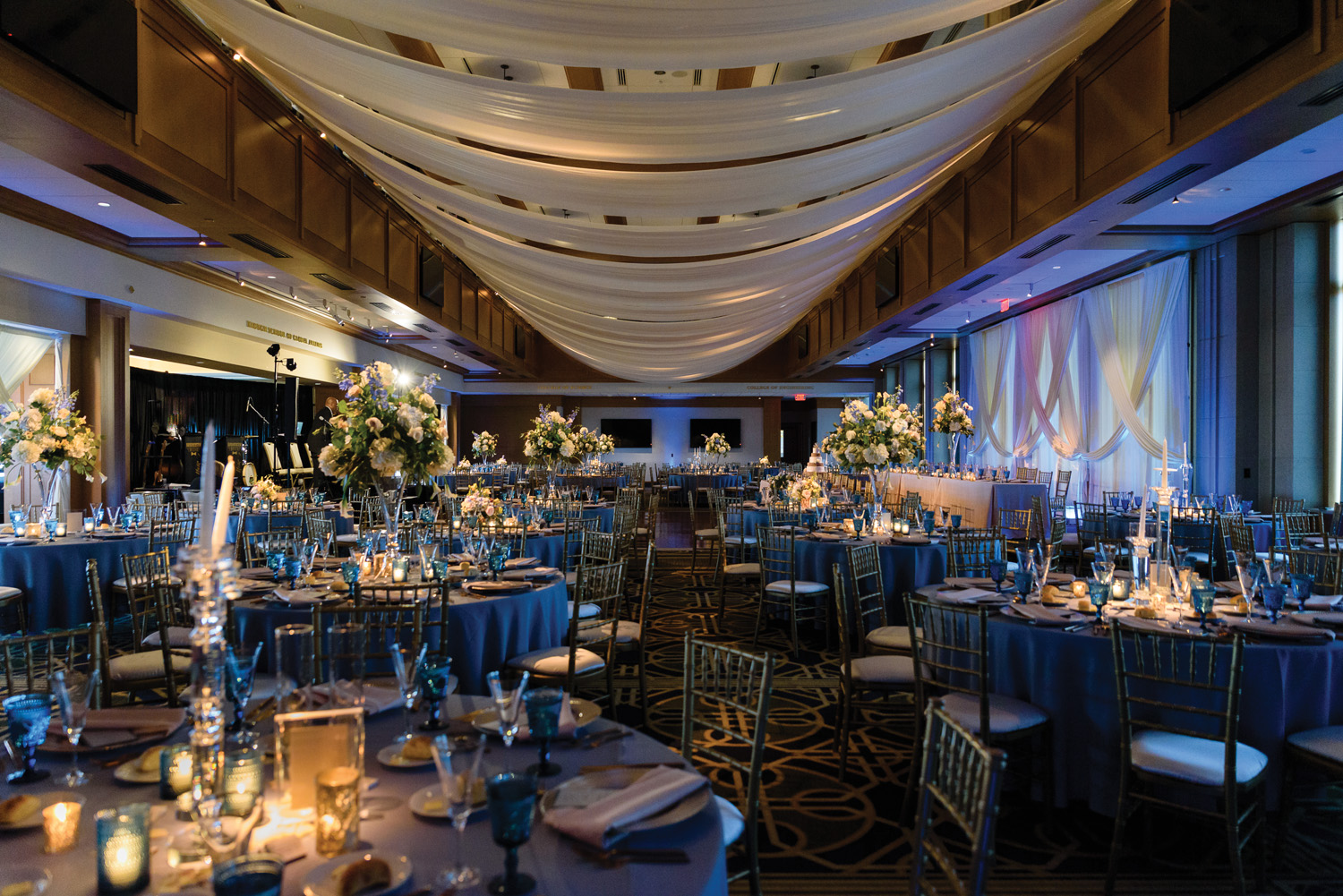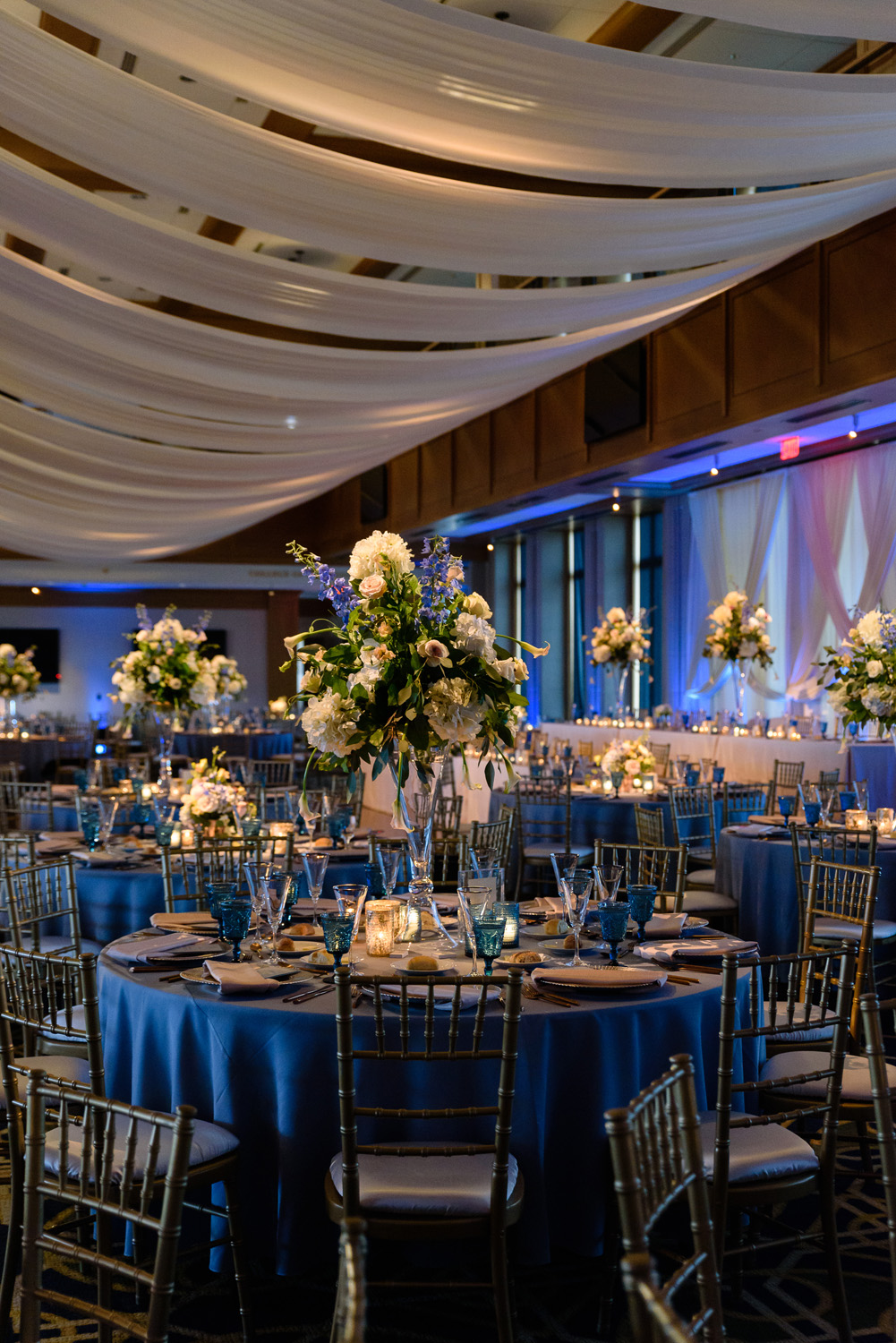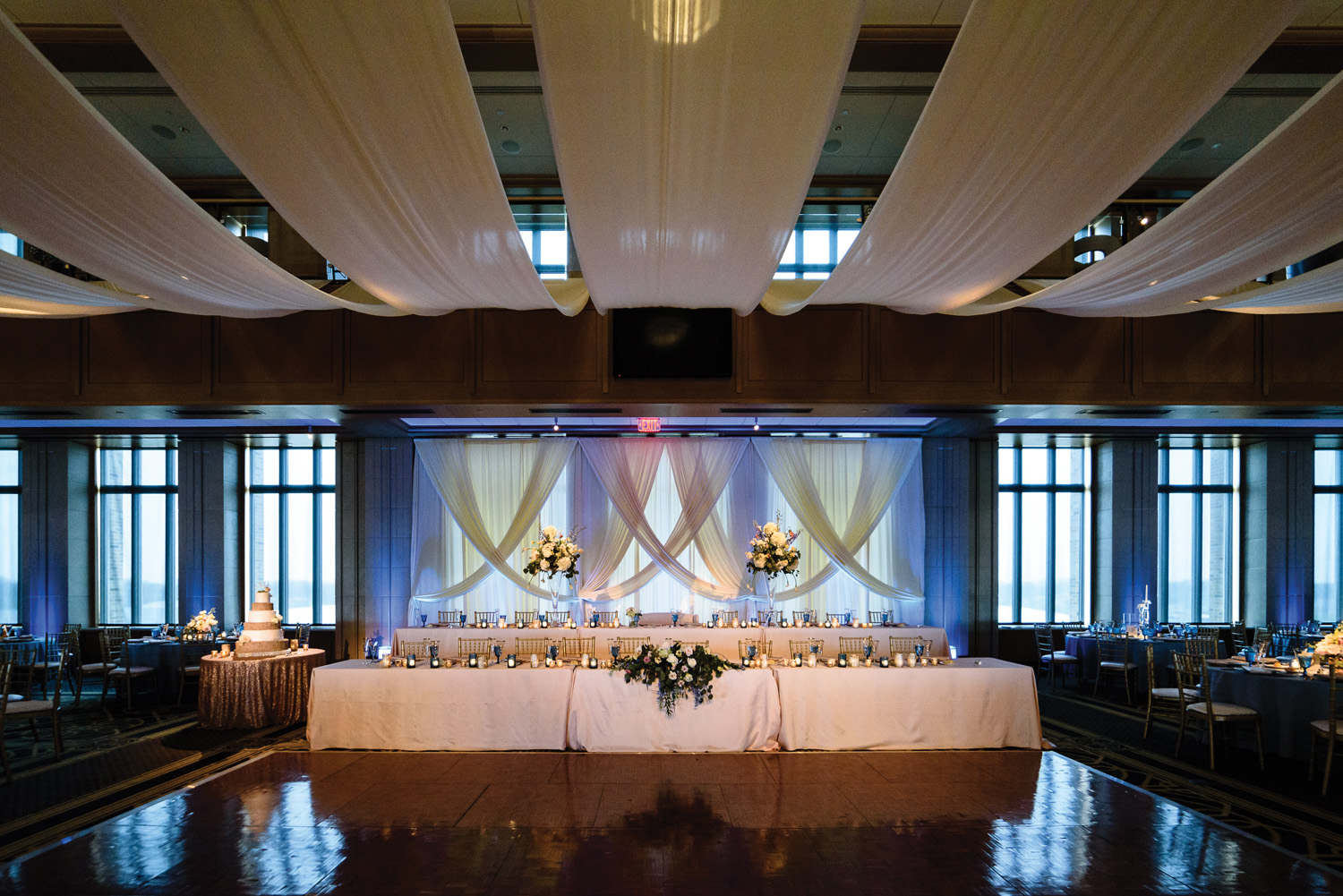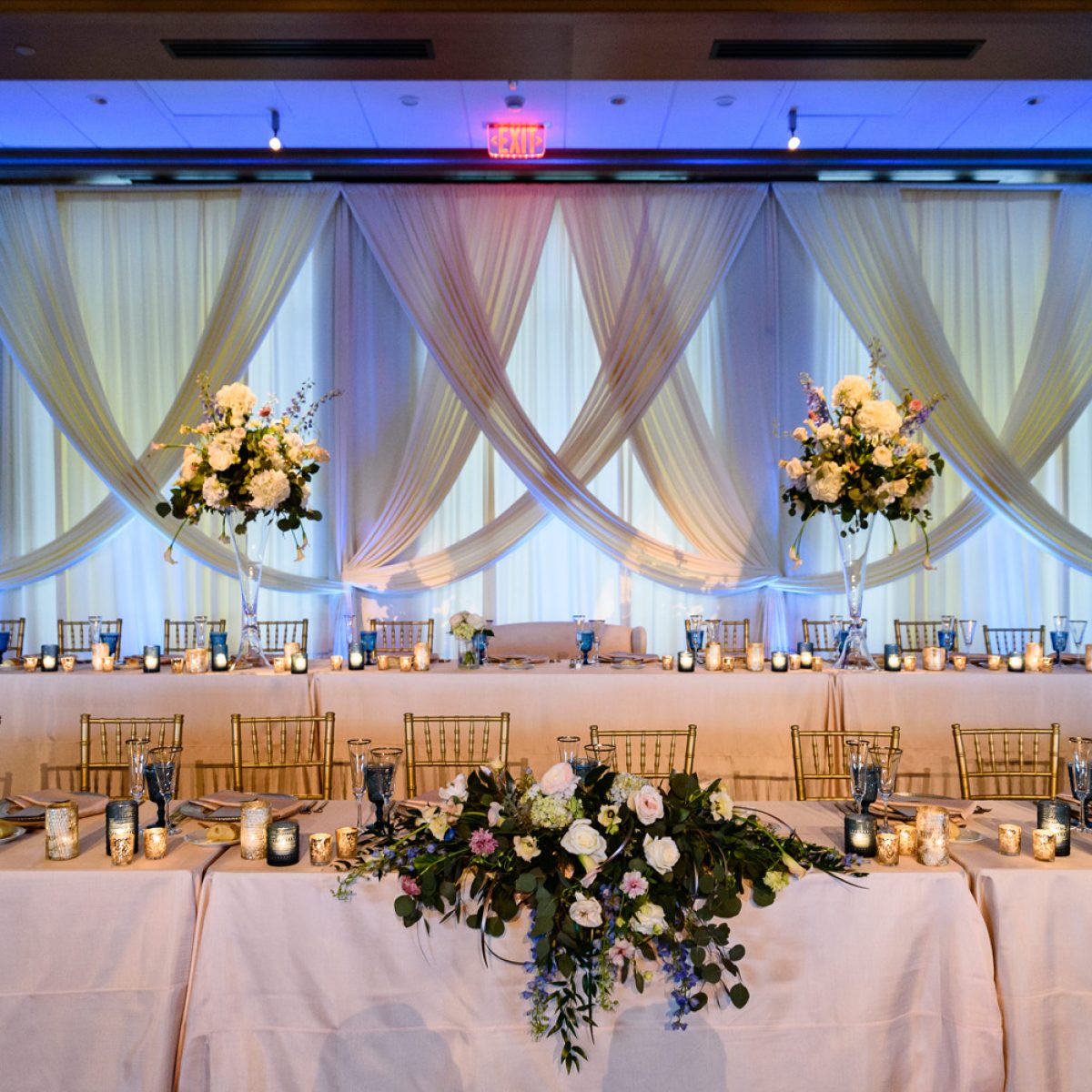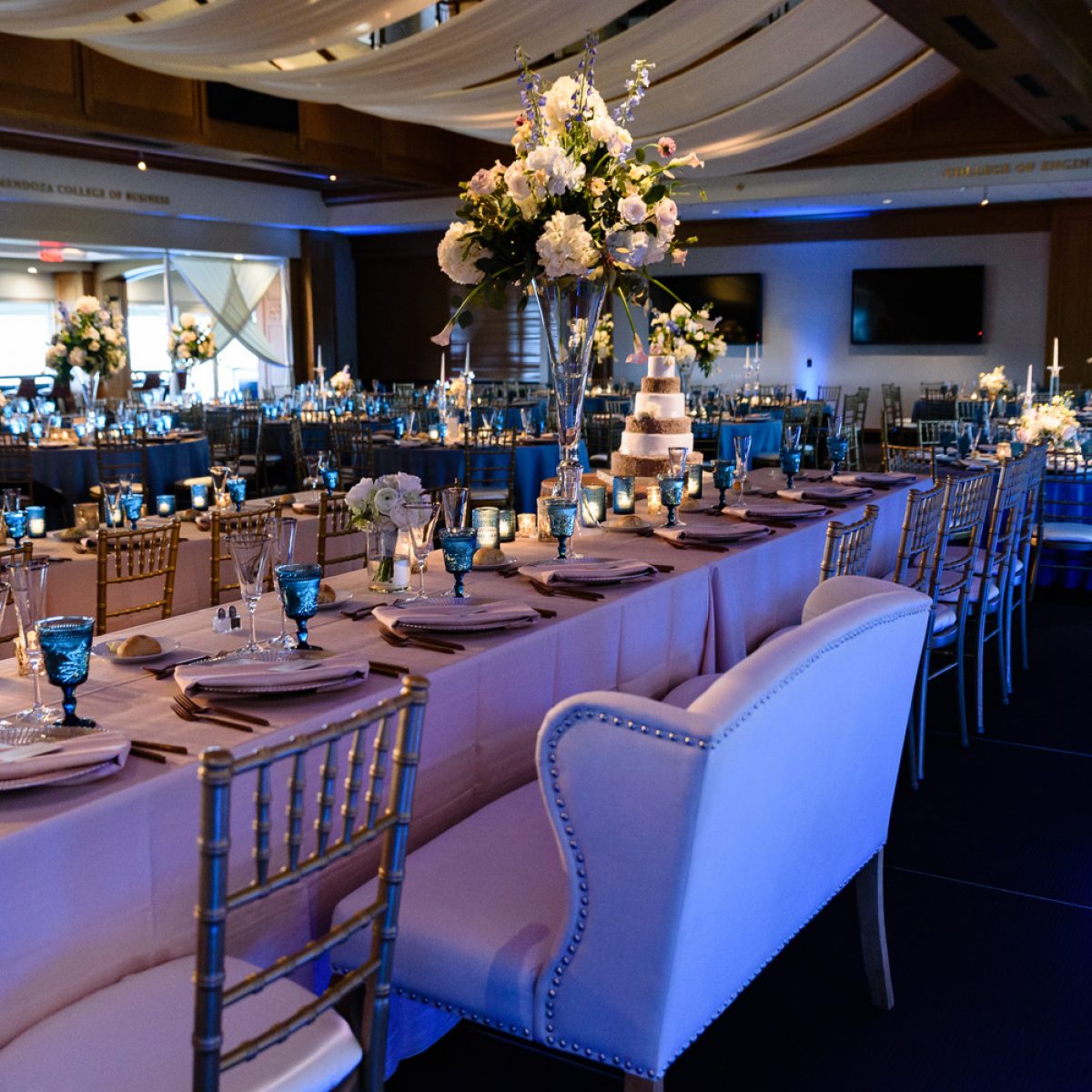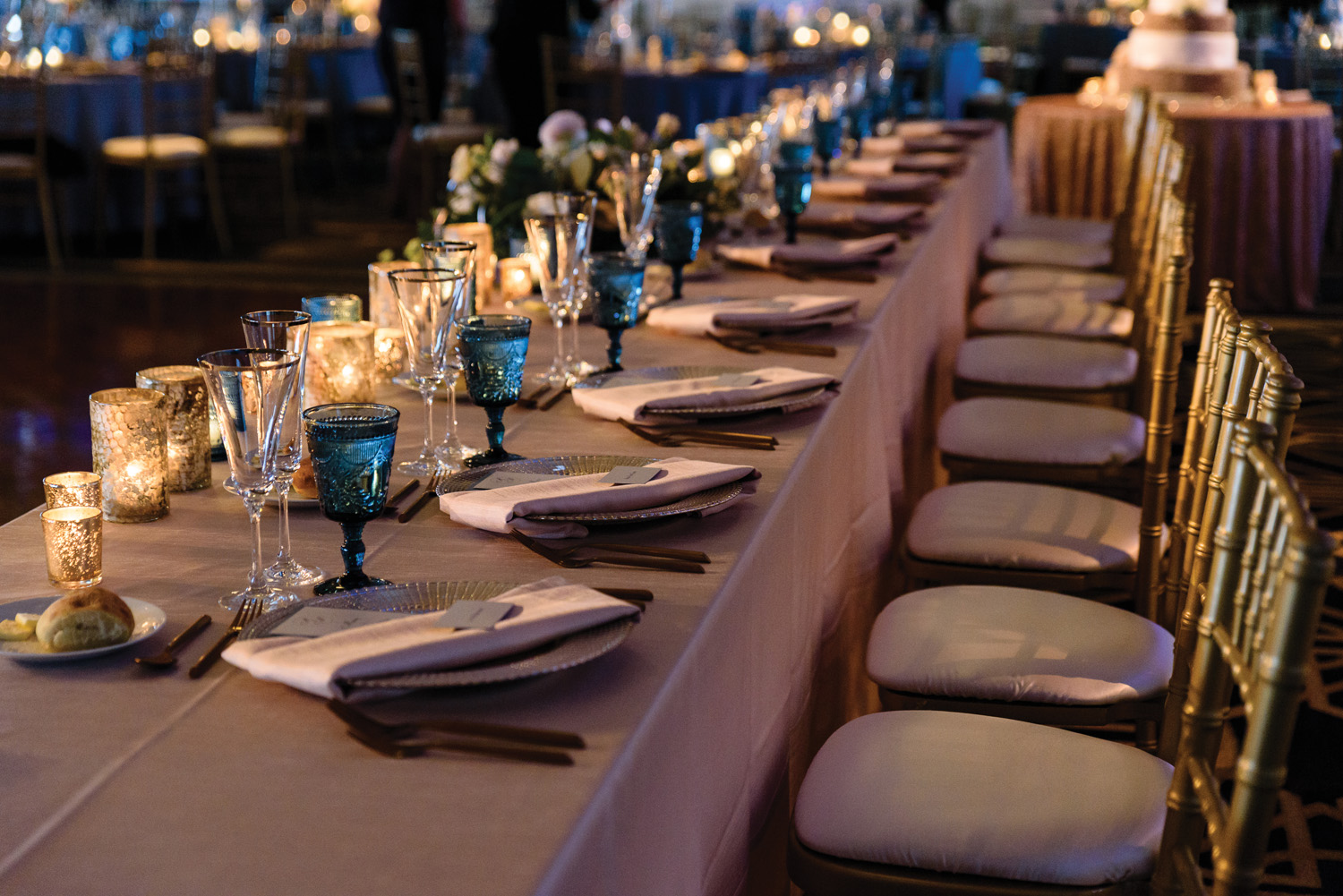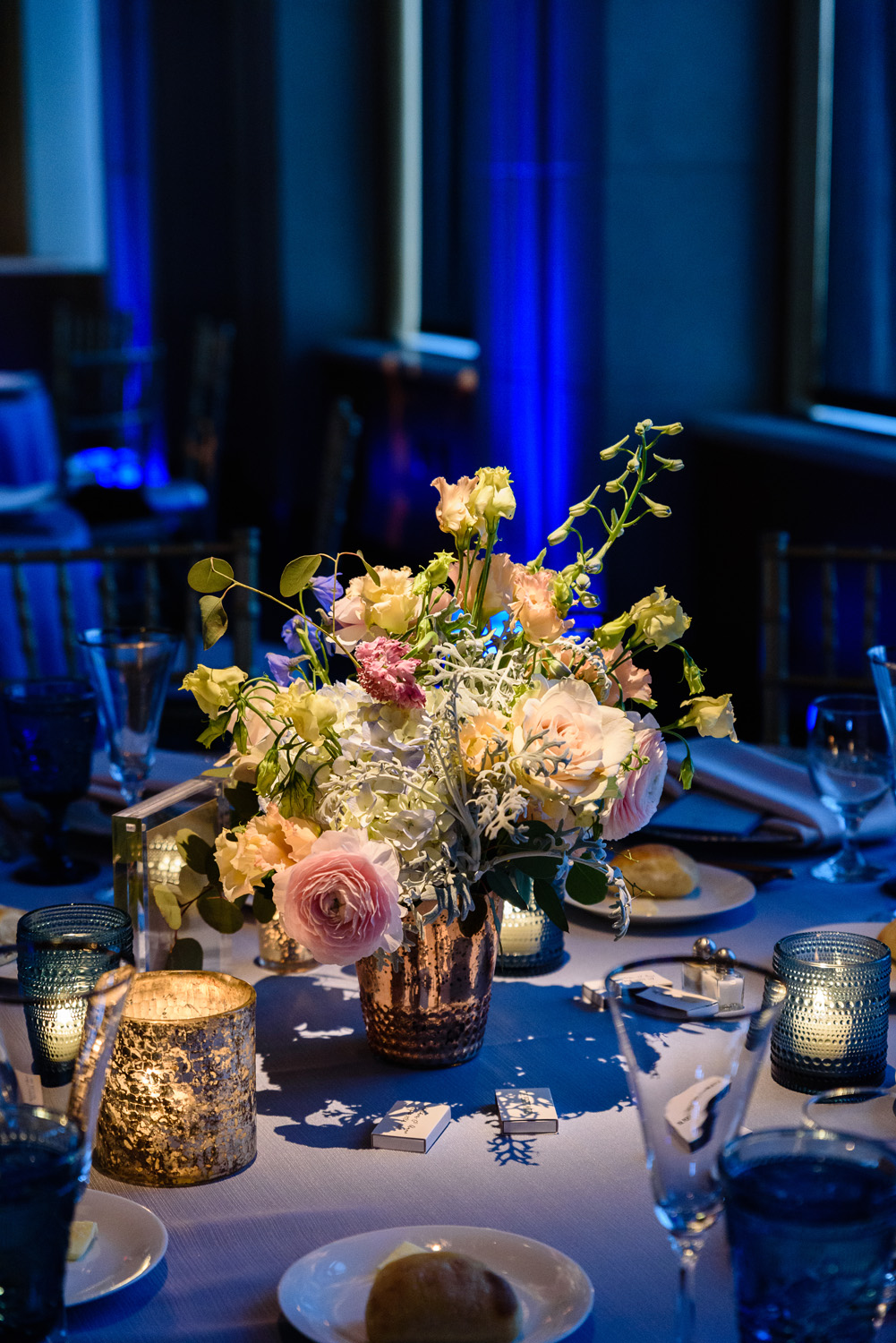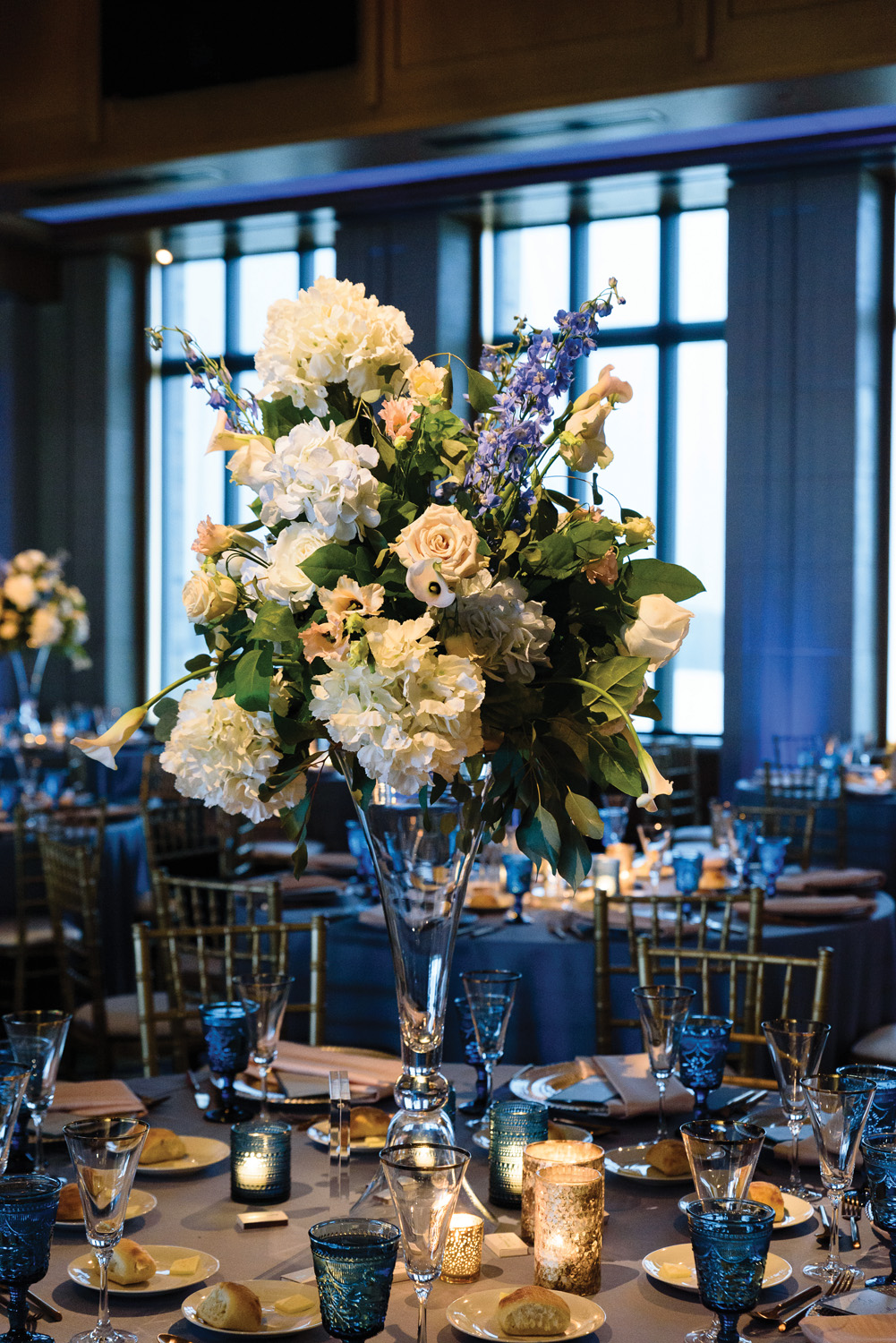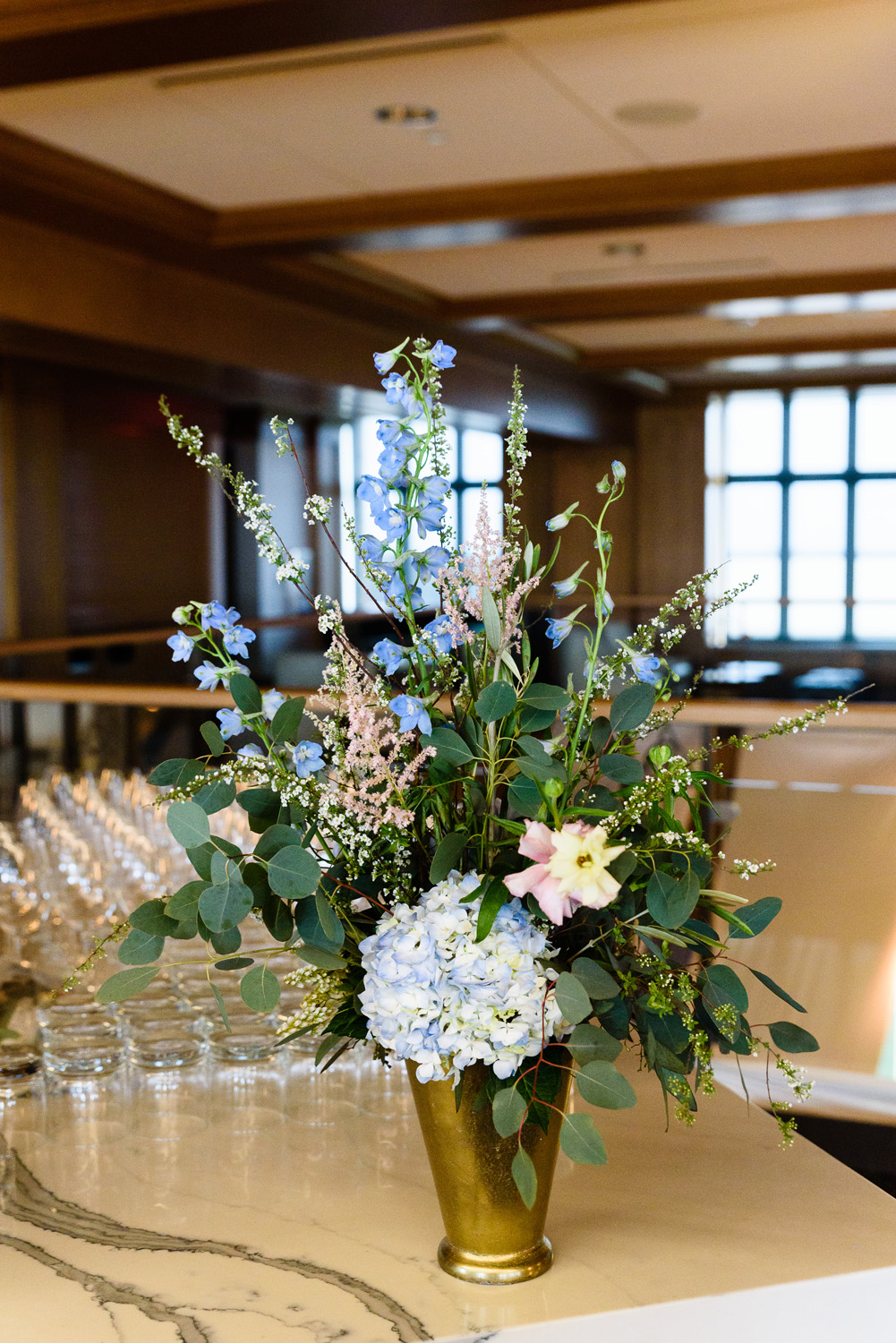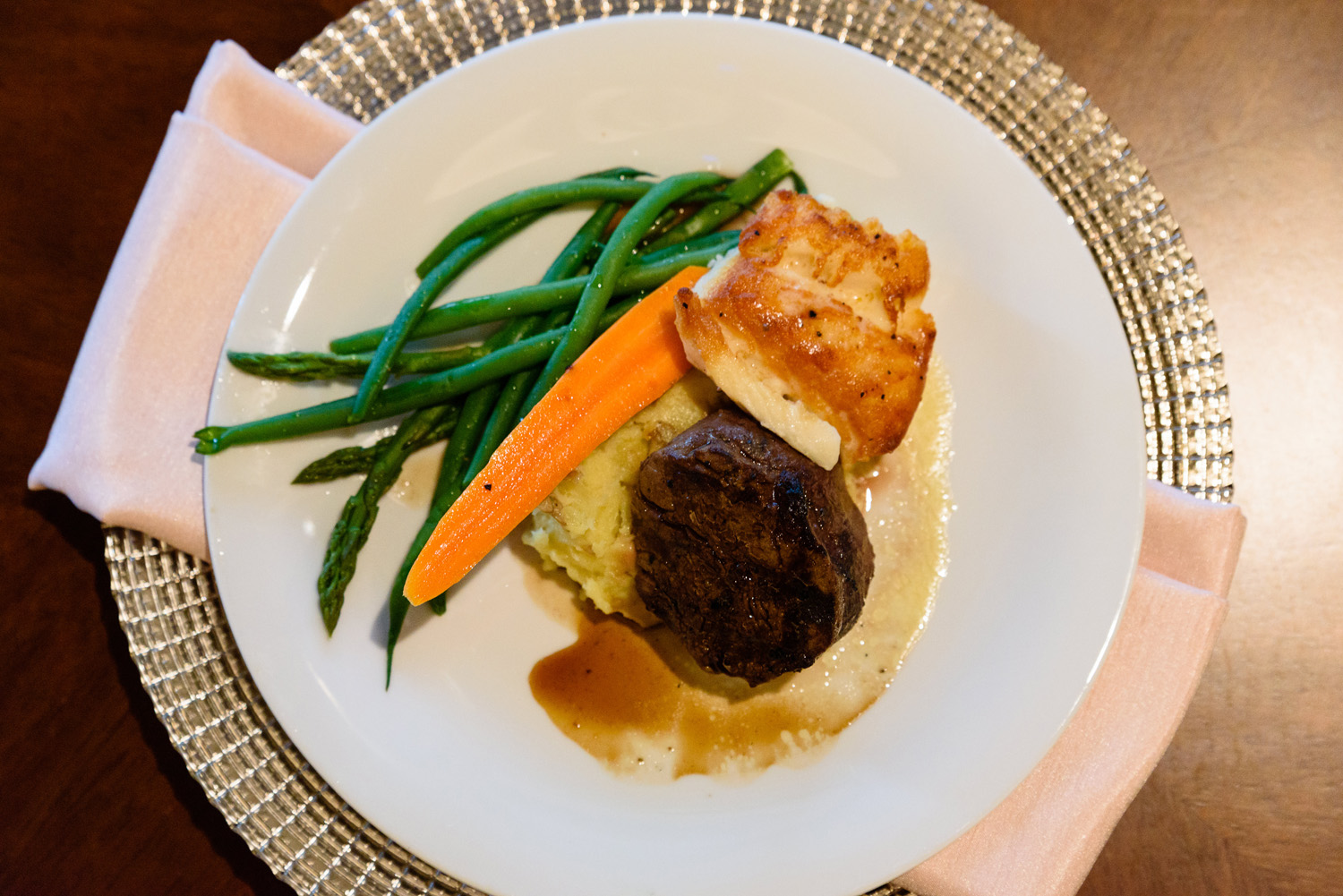 Under the canopy, small but important details tied together the entire design: including a modern rose, gold and dusty blue color palette woven throughout the reception space, a custom monogram and matching menu card created by our in-house graphic design team – PaperThread – and a stunning gold glitter cake crafted by C'est la Vie. Congratulations, Mr.+ Mrs. McLaughlin!