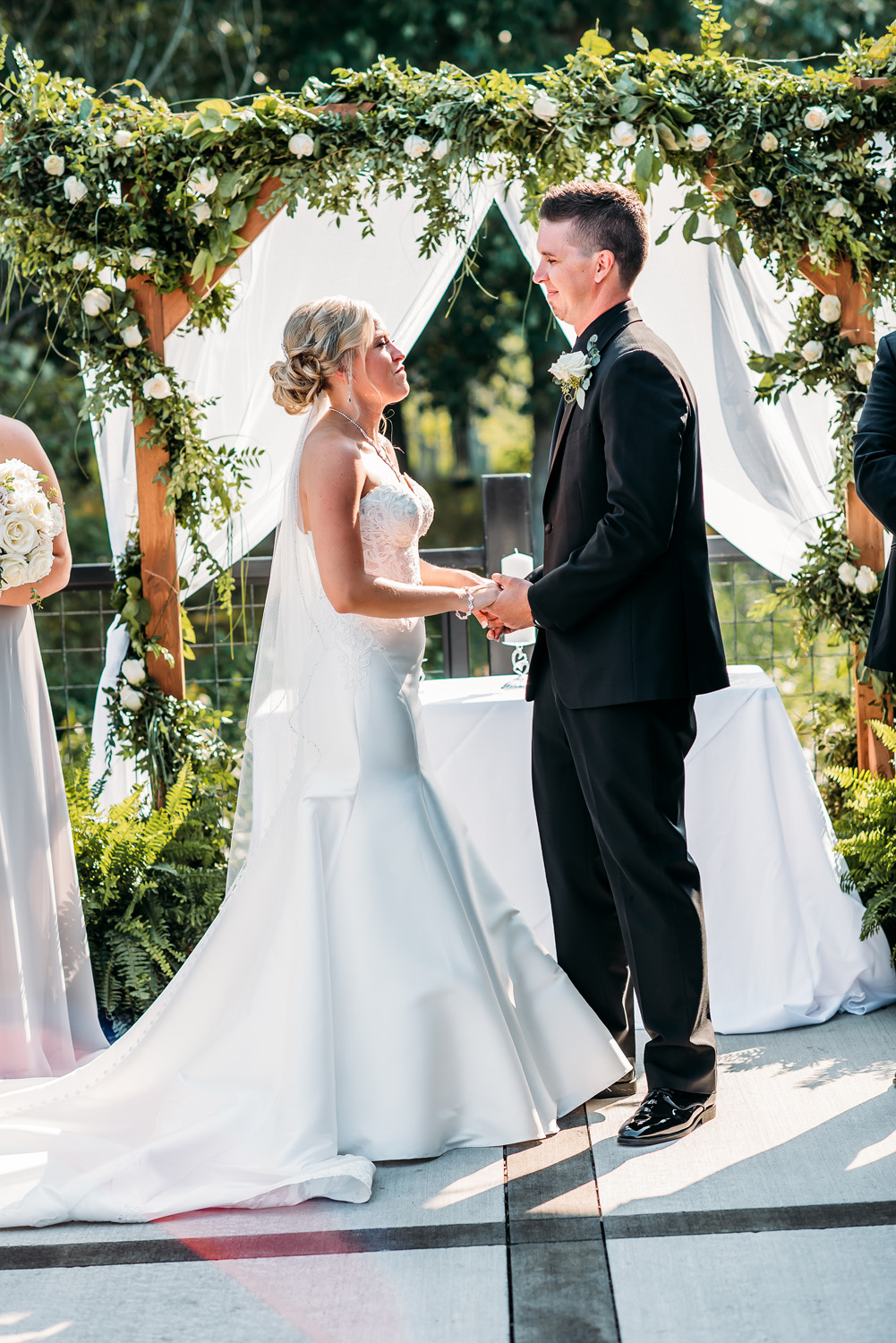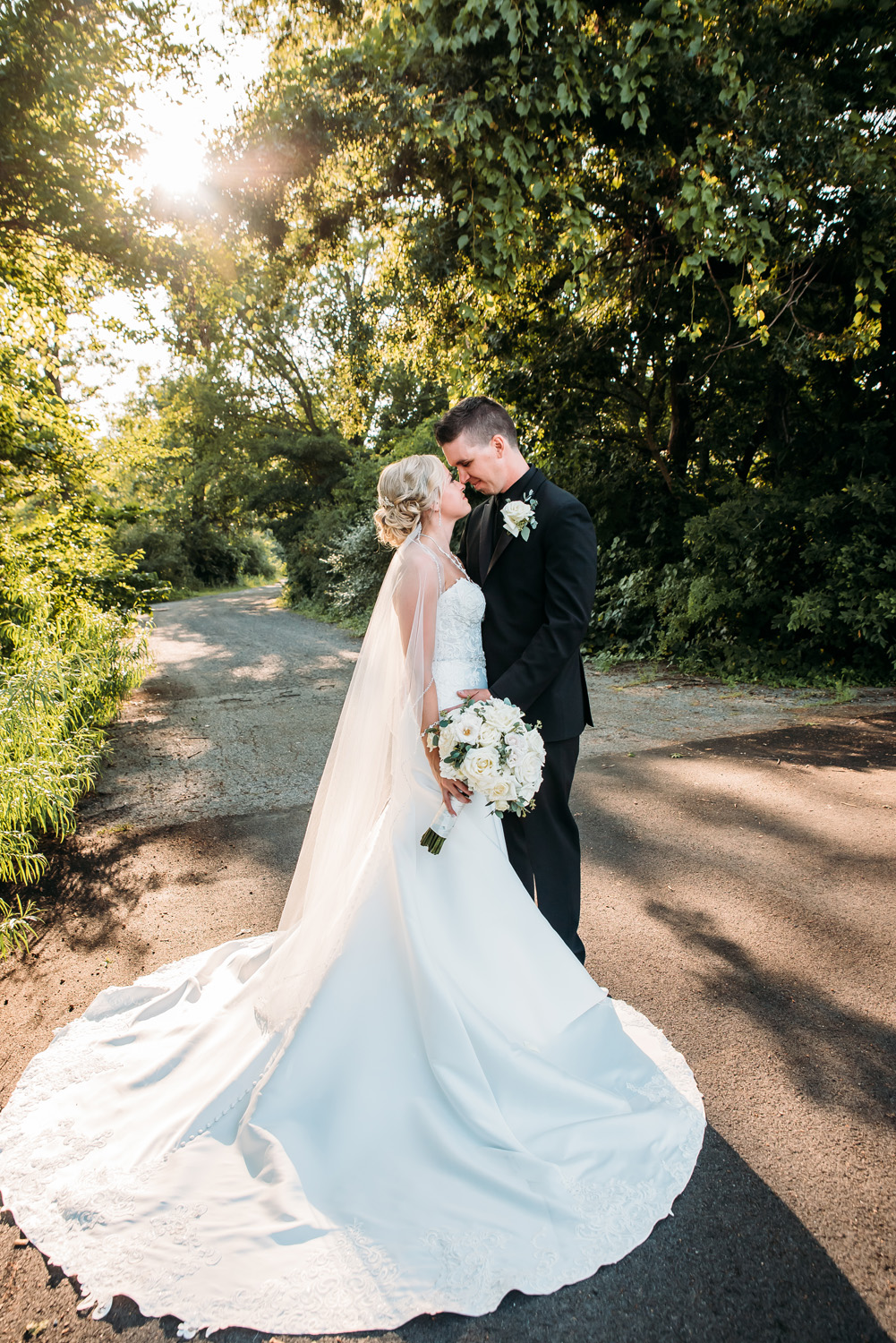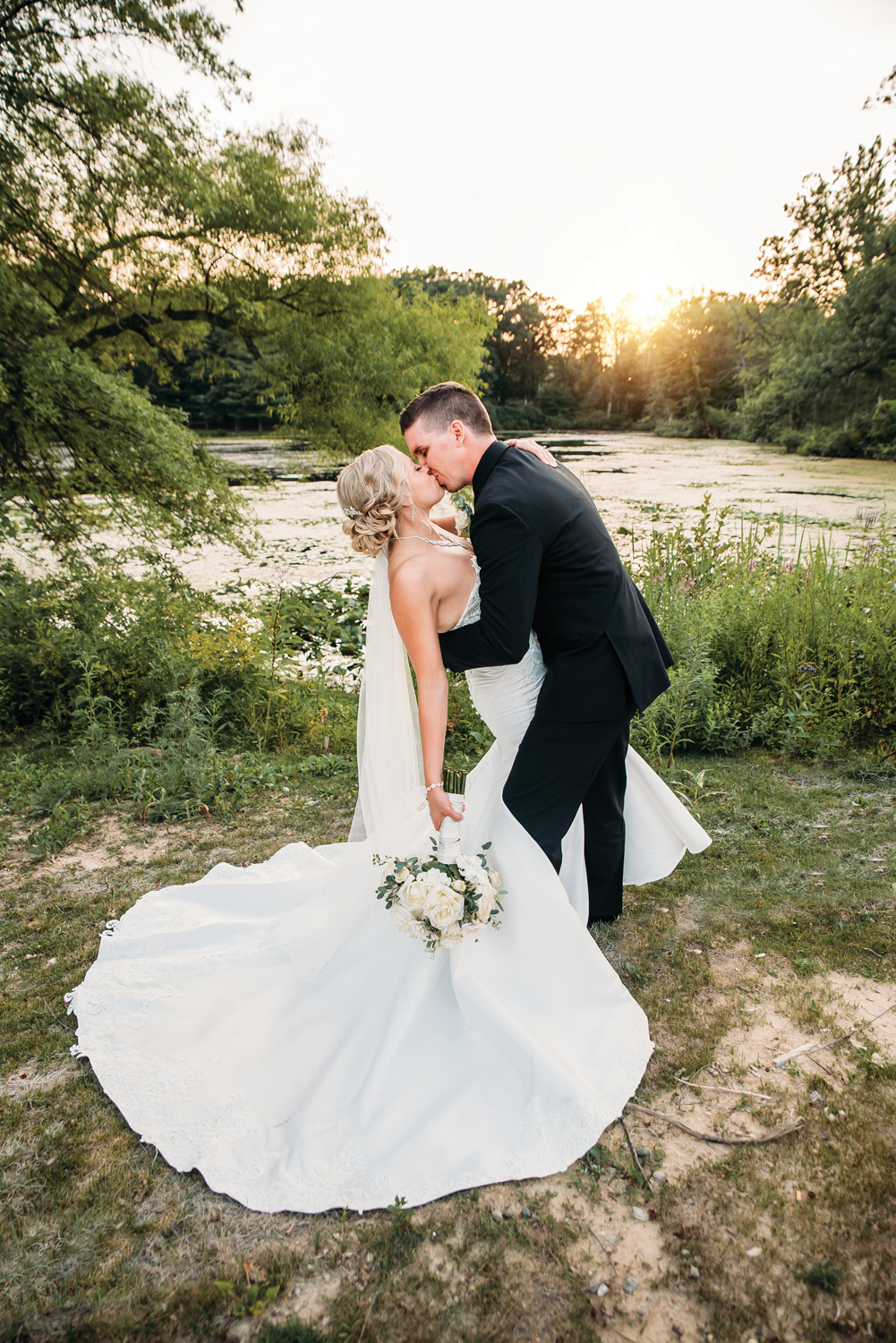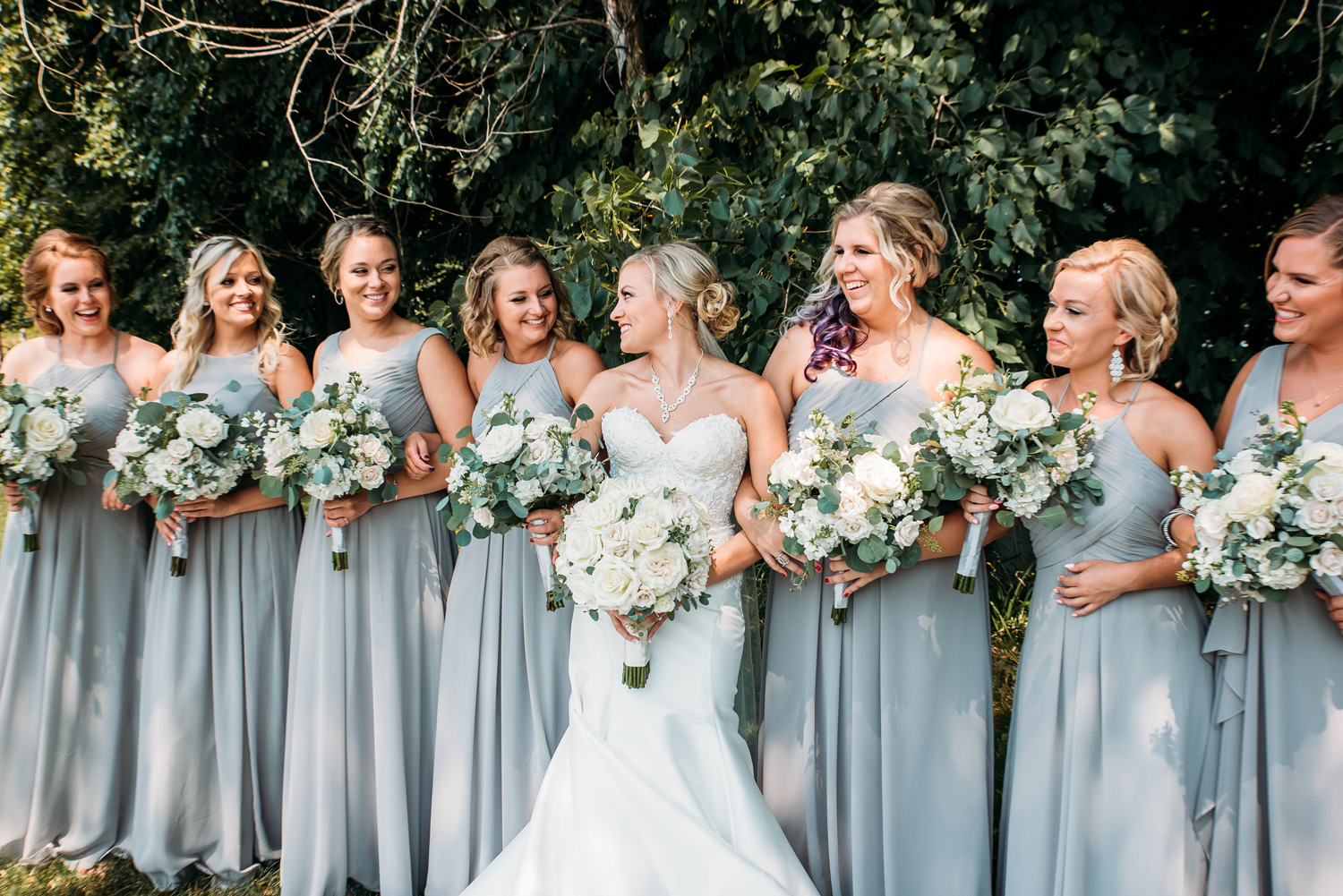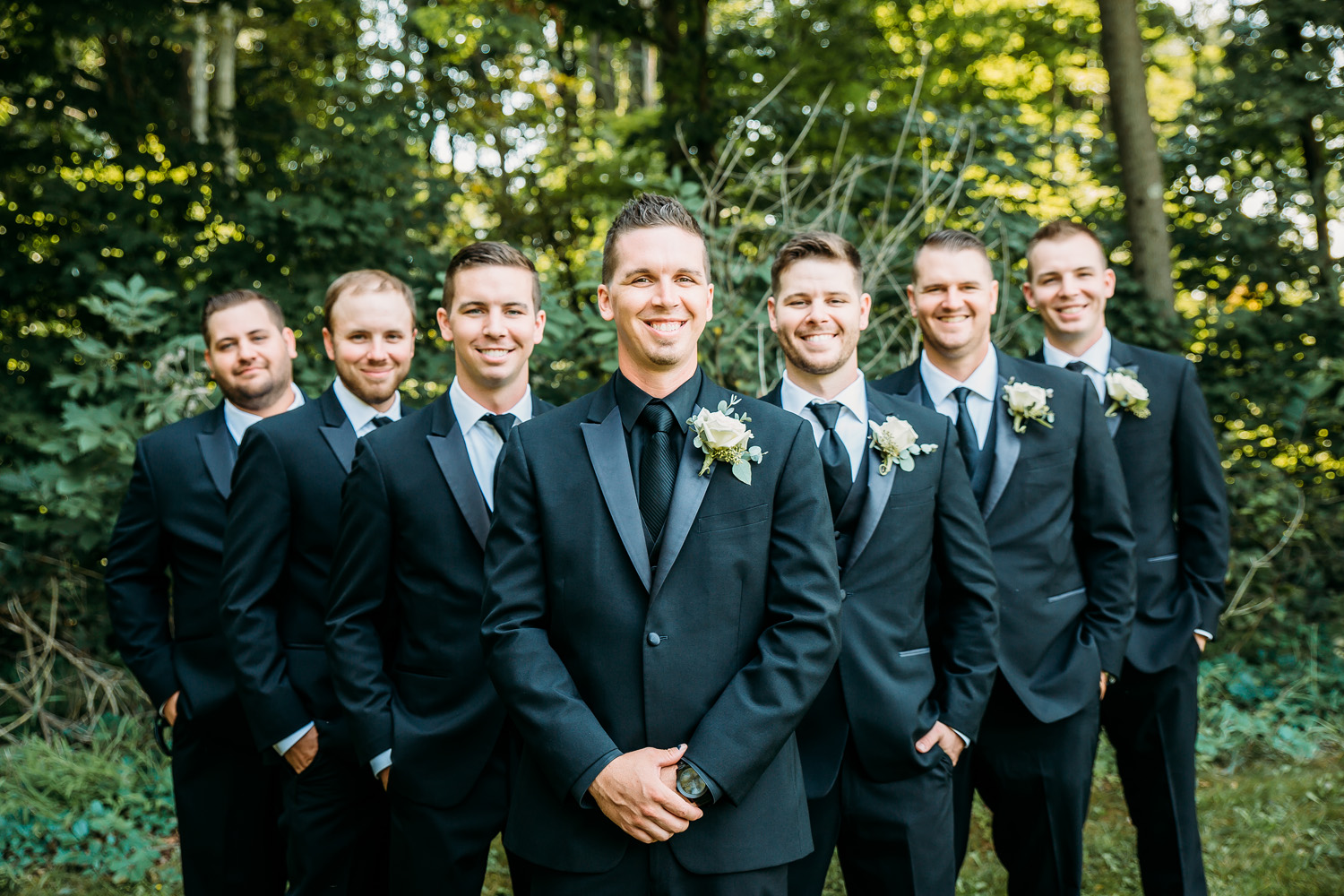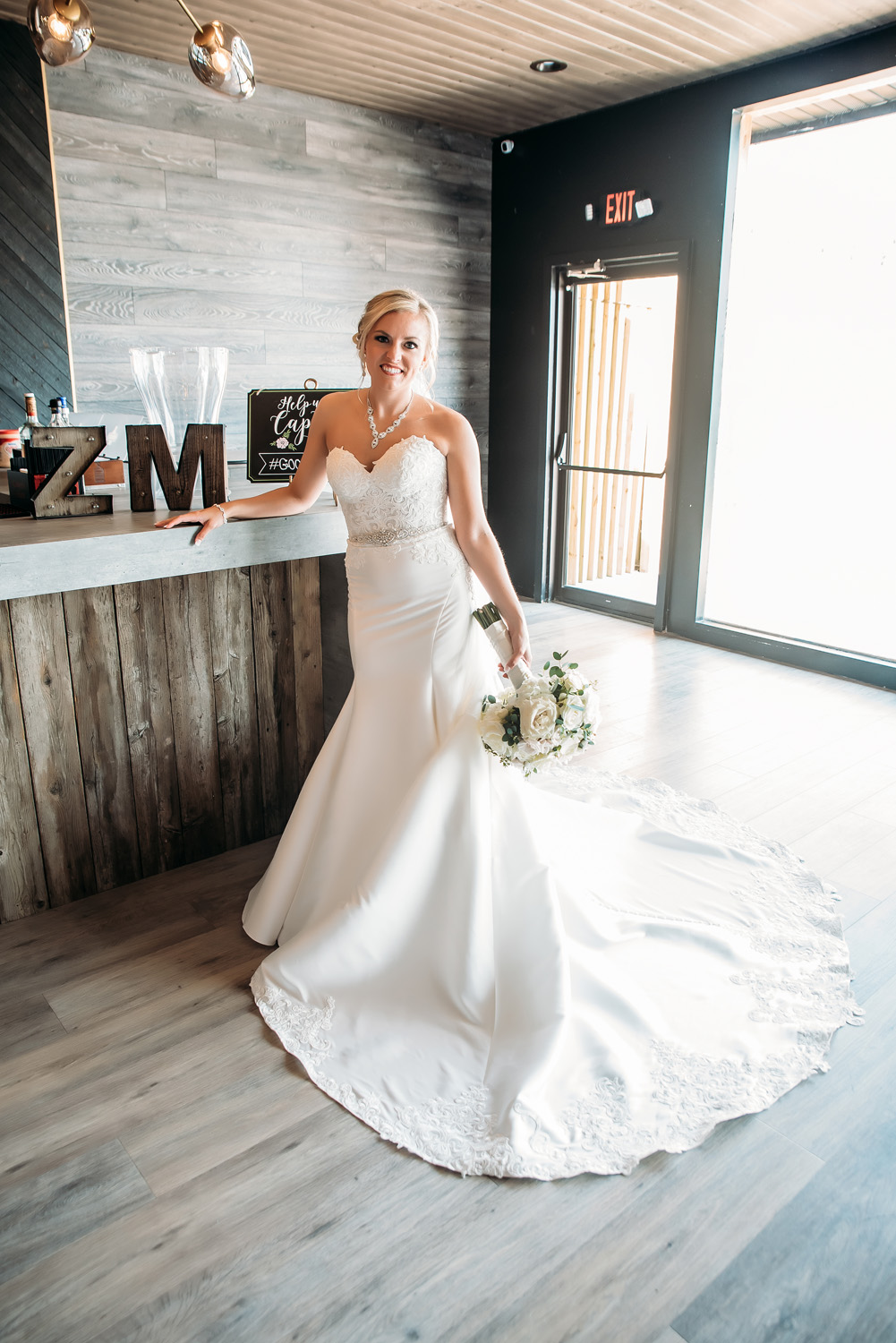 Describe Your Engagement 
On December 8th, 2018, I thought I was going to dinner with Zach and my family for an early Christmas get together at Pikk's Tavern. Pikk's Tavern is one of our favorite places to eat, but also where Zach took me on our very first date. We arrived to dinner and the waitress sat us at a small booth to wait for our table for 8 to be ready. As I was ordering drinks from the bar, Zach said to me "you know how much I love you, right?" I said "of course, I love you too!." During his romantic speech, I was searching around for my parents as they were now 10 minutes late and as I turned around, Zach was down on one knee with the most beautiful ring in his hands asking me to marry him. I was in complete shock (literally, I have the pictures to prove it – he hired a photographer that was secretly hiding in the booth behind us to capture the moment!) and my first words were "is that real!?". He laughed – I said yes! – we laughed, cried, hugged each other and he said "I have one more surprise for you."He led me down to the basement of Pikk's where all of our family and friends were waiting to celebrate the special moment with us! Zach had rented the space for an engagement party! It was absolutely perfect!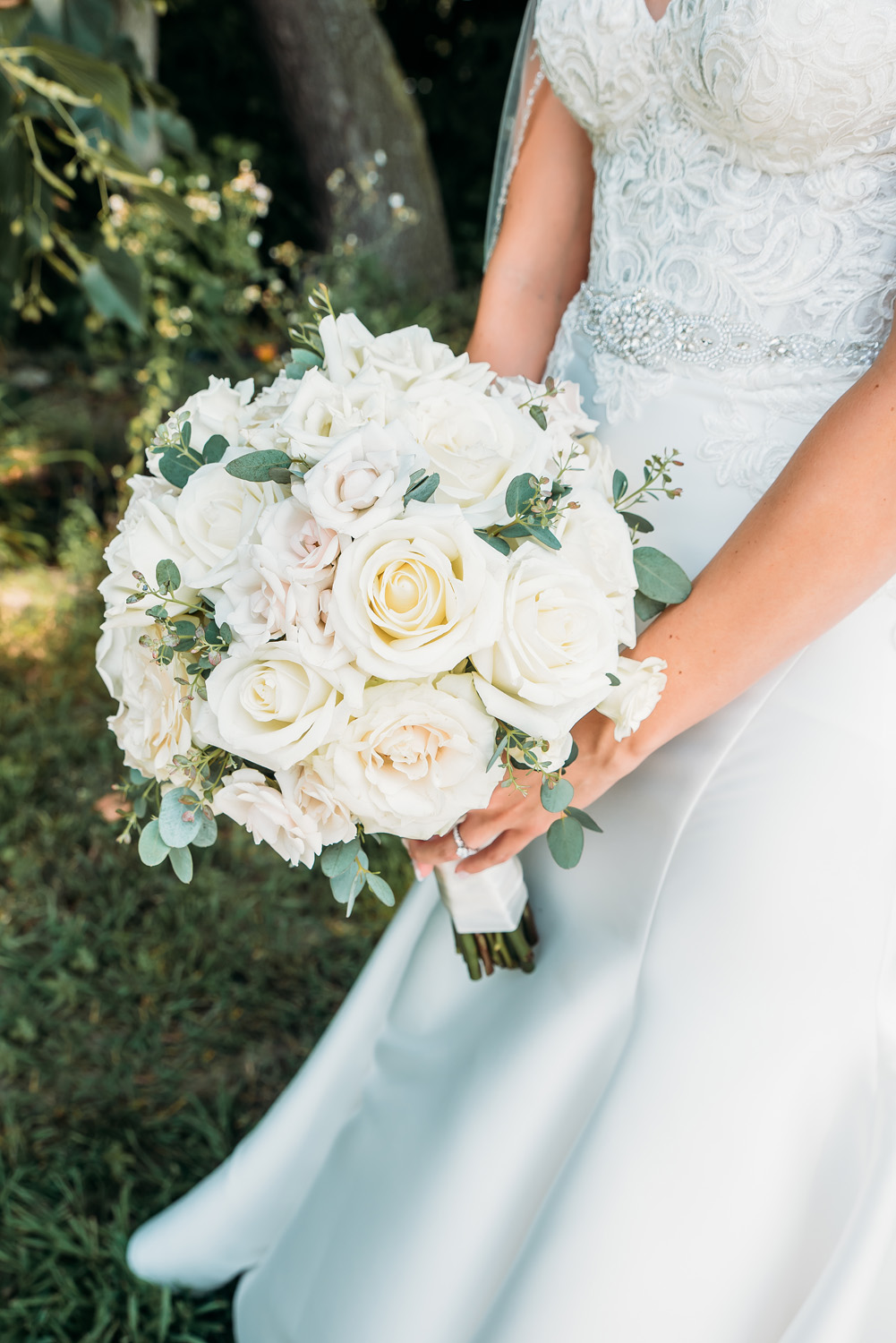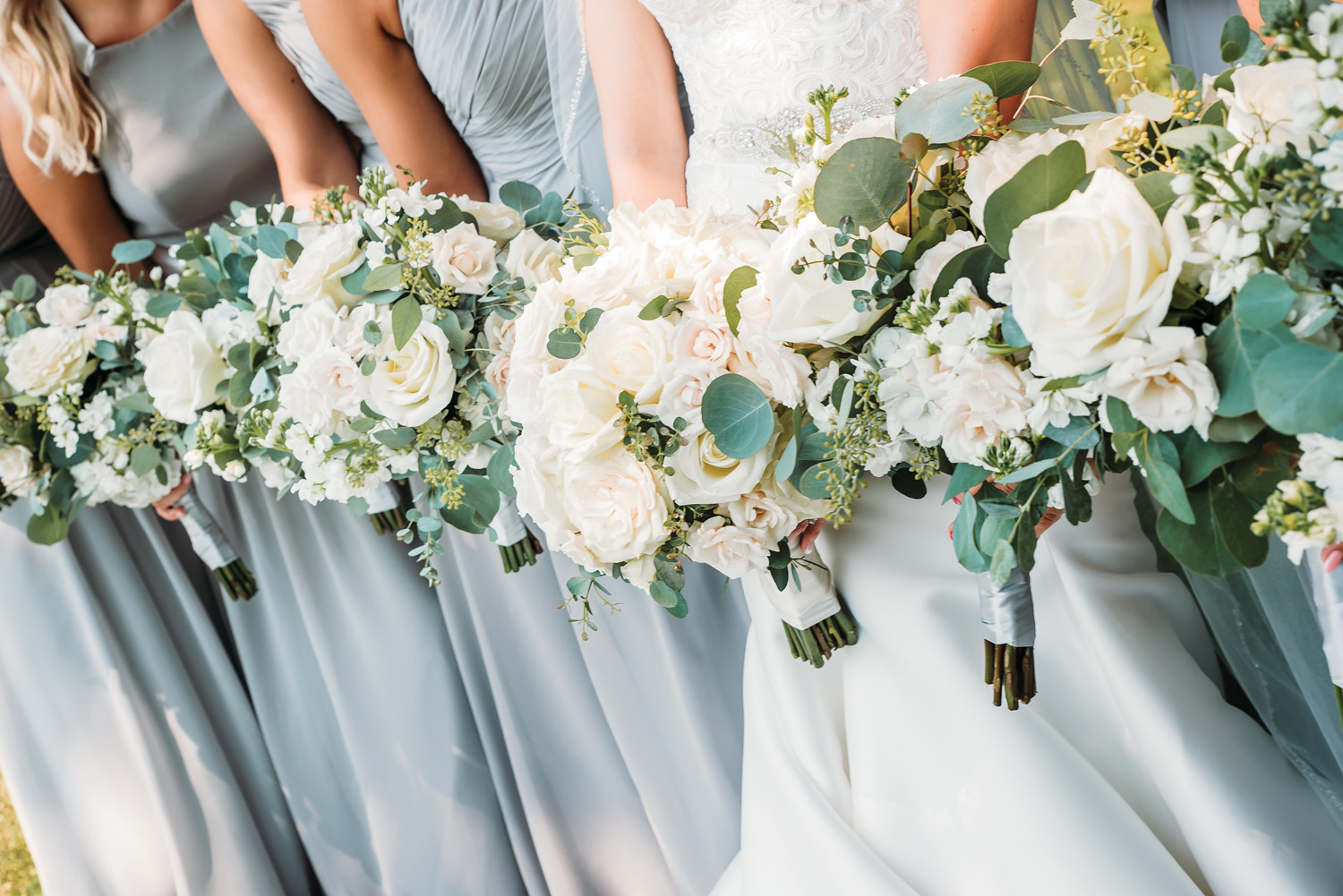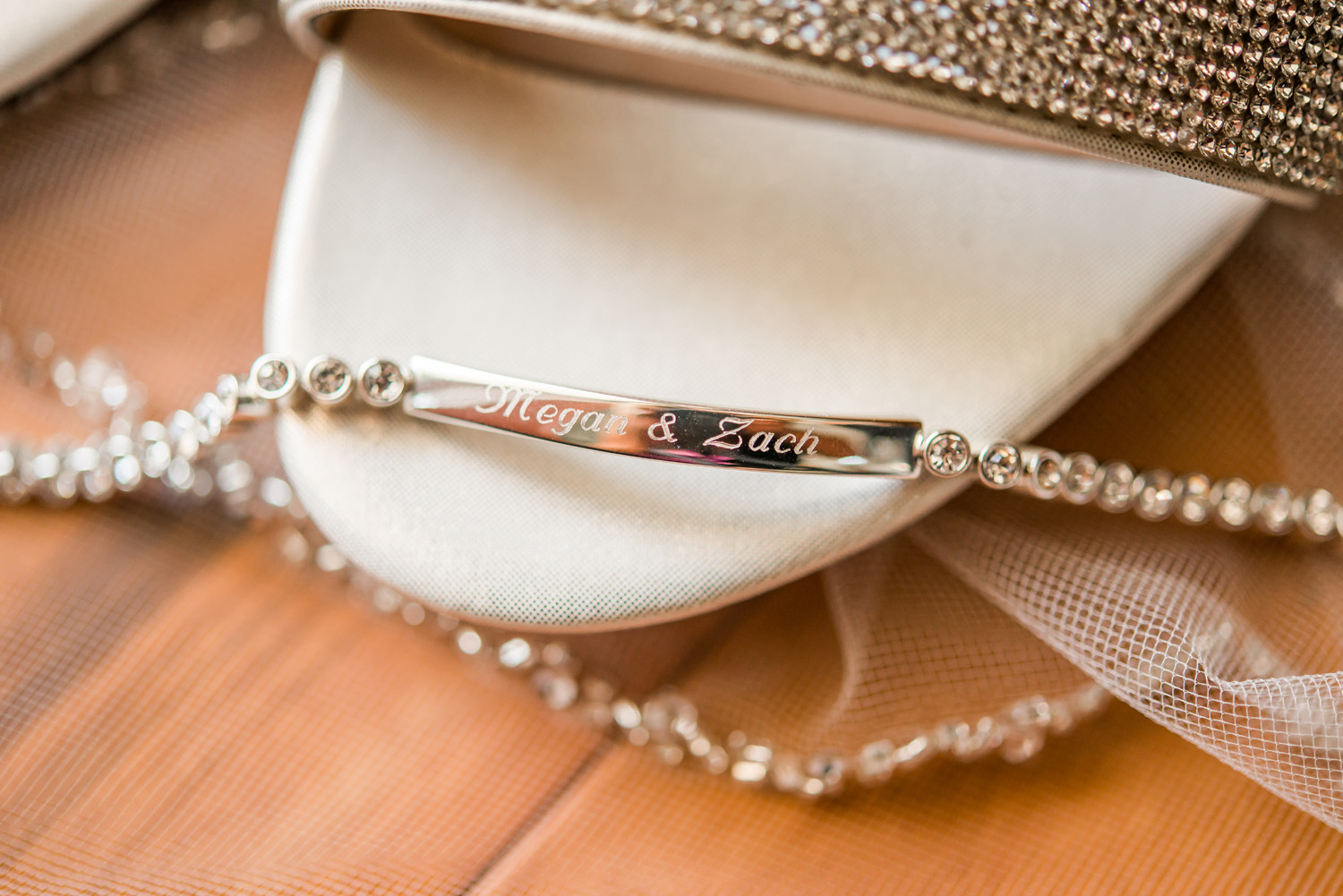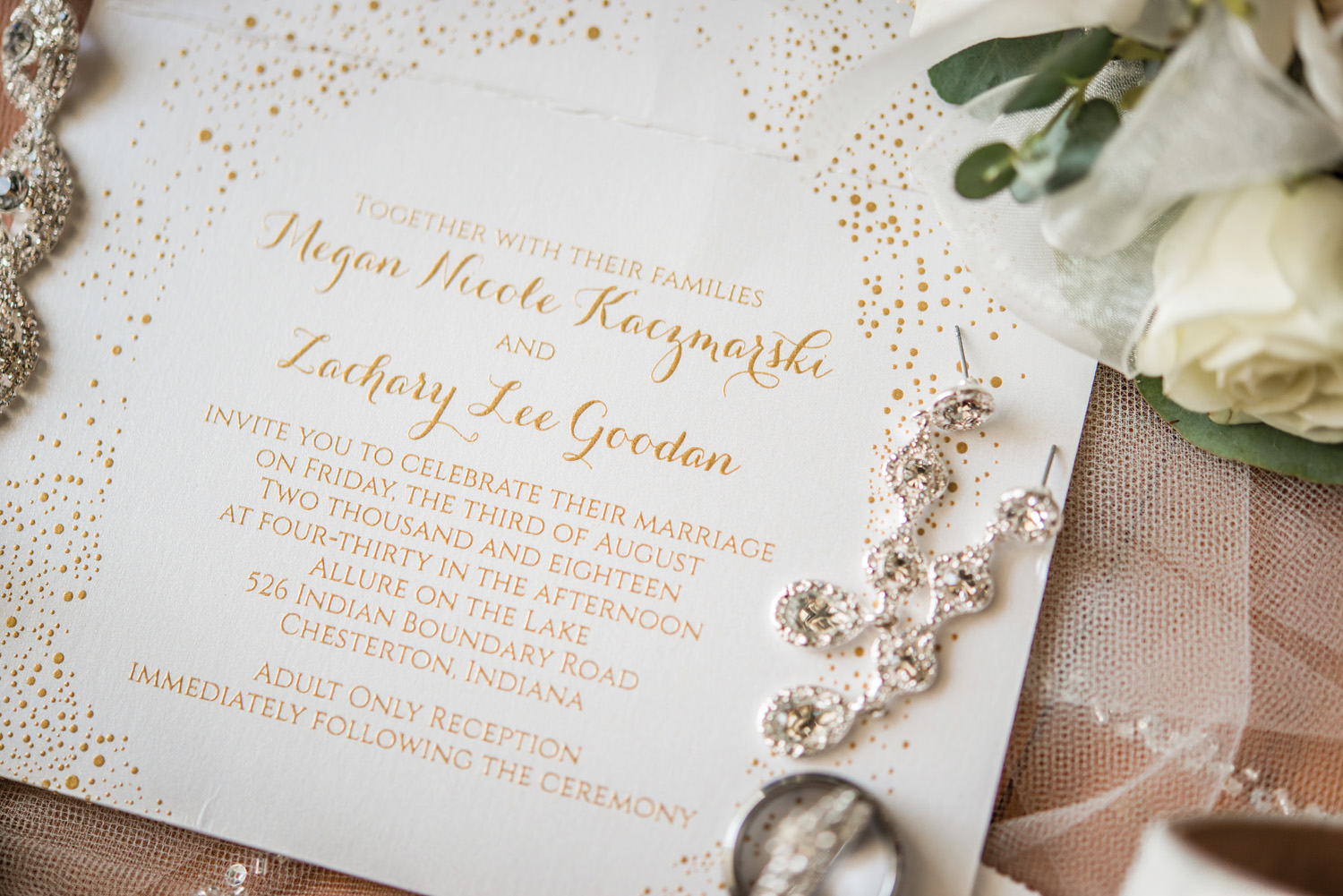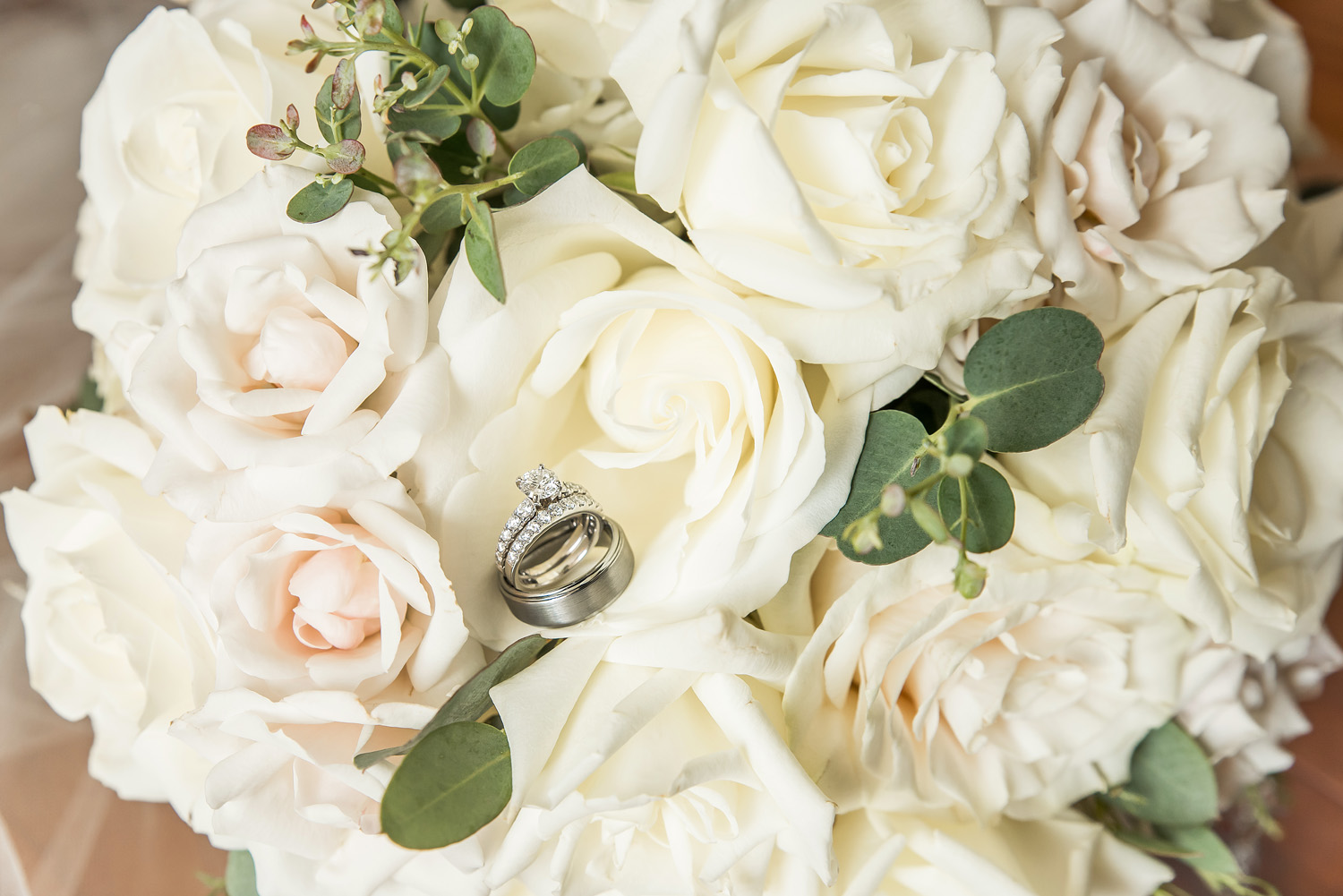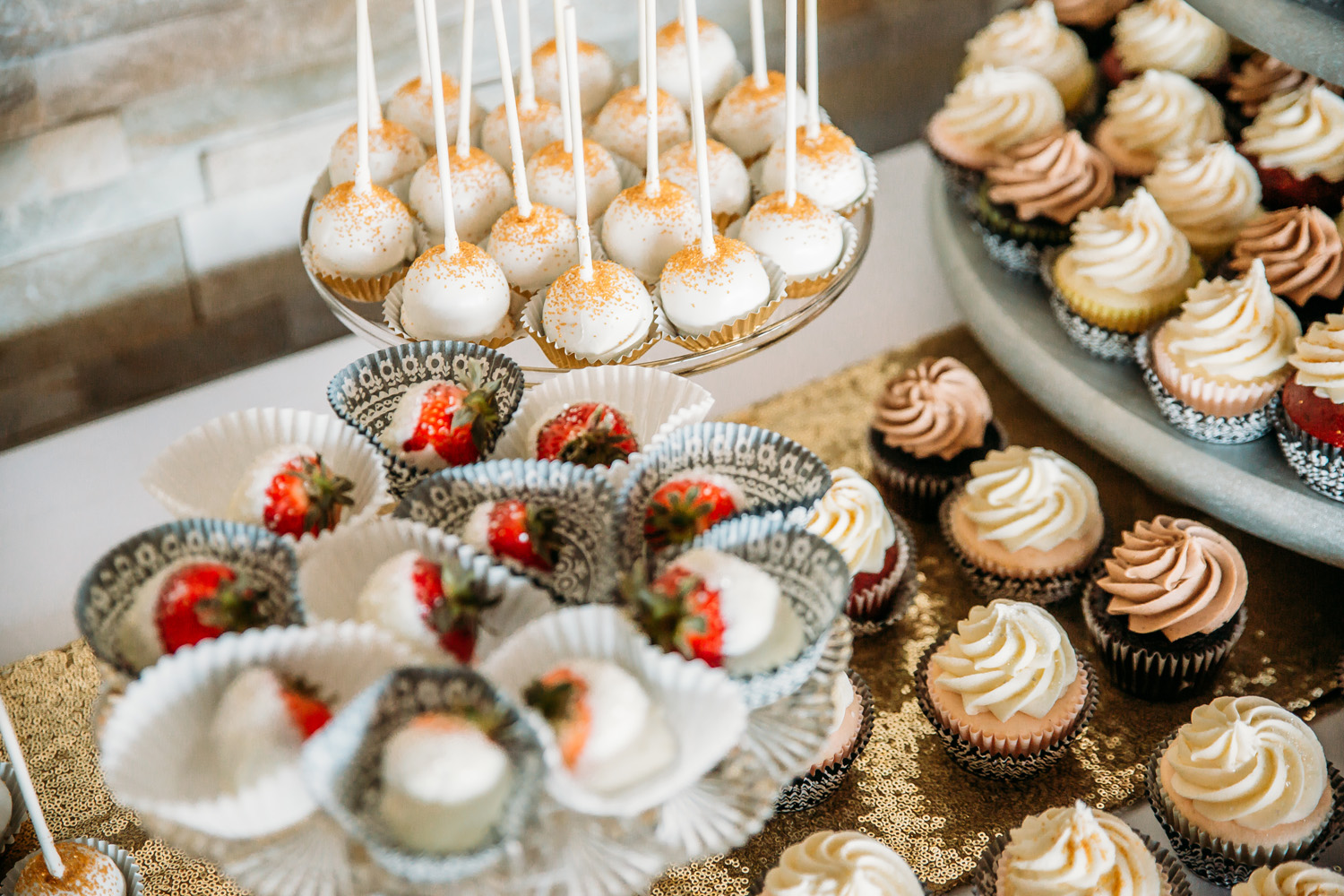 Describe Your Wedding Vision 
The vision for our wedding was romantic elegance. We knew we wanted an outdoor ceremony and indoor/outdoor reception. The Allure on the Lake delivered just that with an outdoor ceremony option on the patio overlooking the lake and the floor to ceiling windows along the entire length of the building brought the outdoors in. Neutral colors were our theme with ivory, gold and greenery. White roses, peonies, hydrangeas, and eucalyptus throughout the bouquets, boutonnieres, and reception decor. The bridesmaids in light gray/silver dresses, the groomsmen in classic black tuxedos. Most importantly, we envisioned everyone on their feet dancing all night long.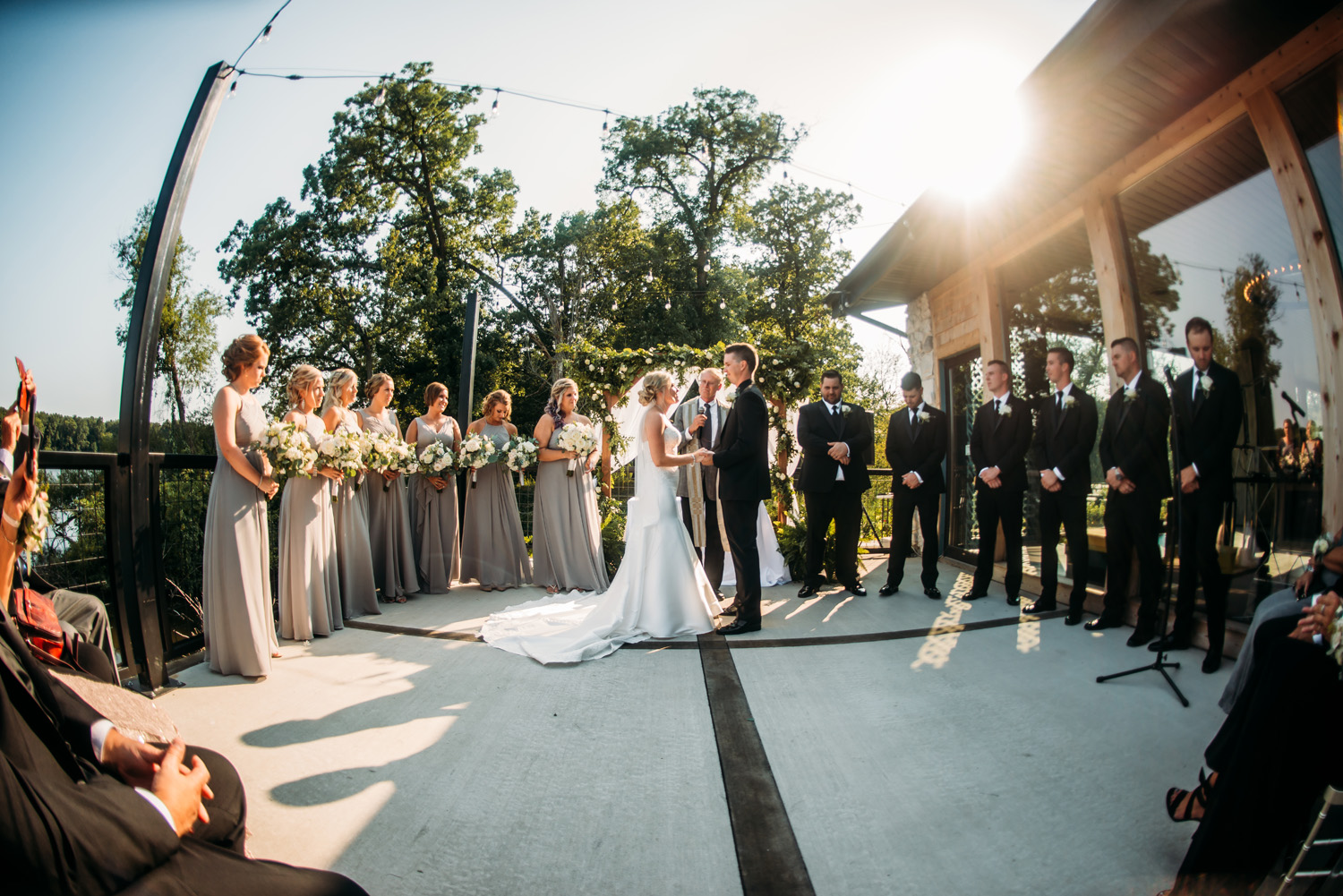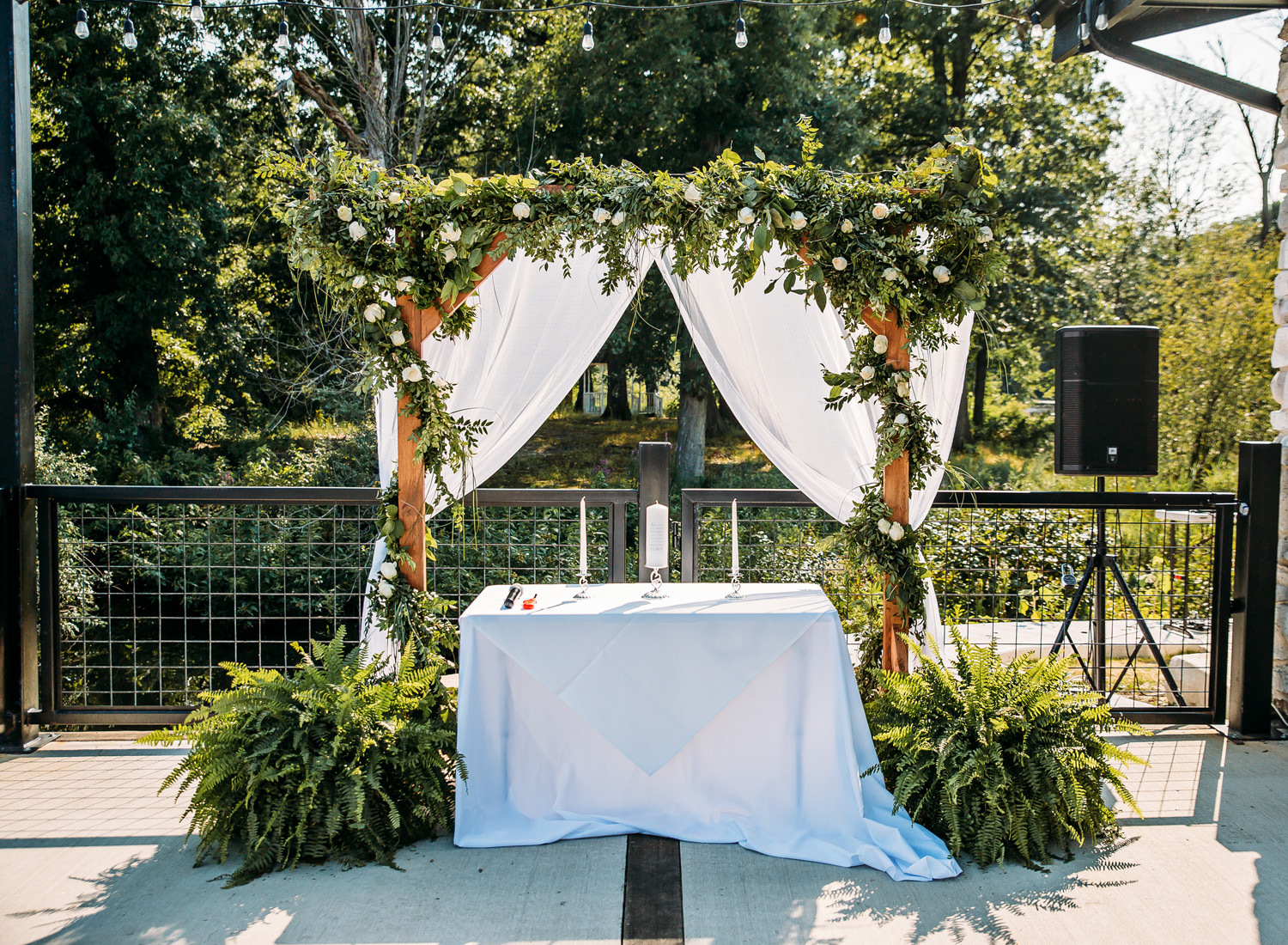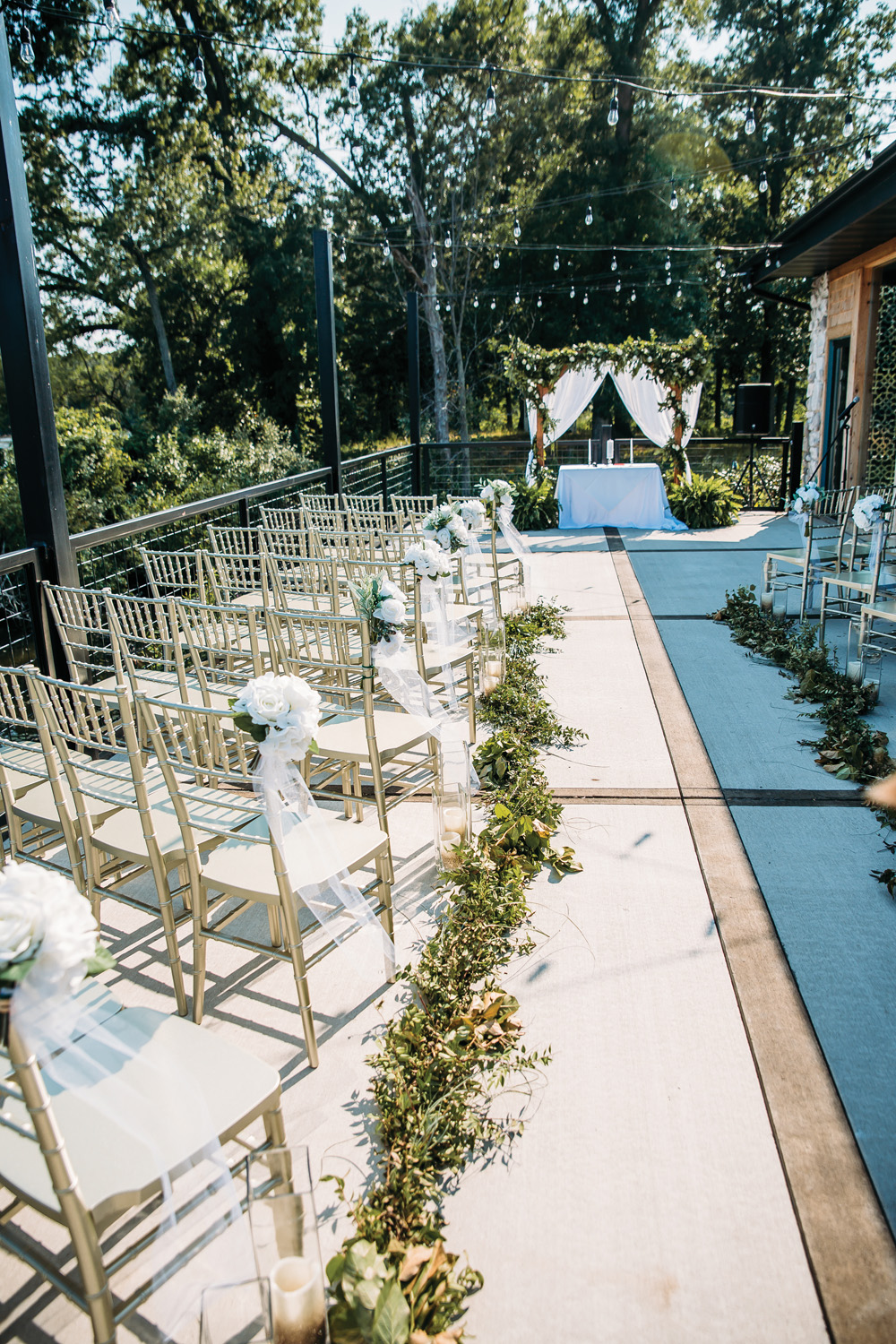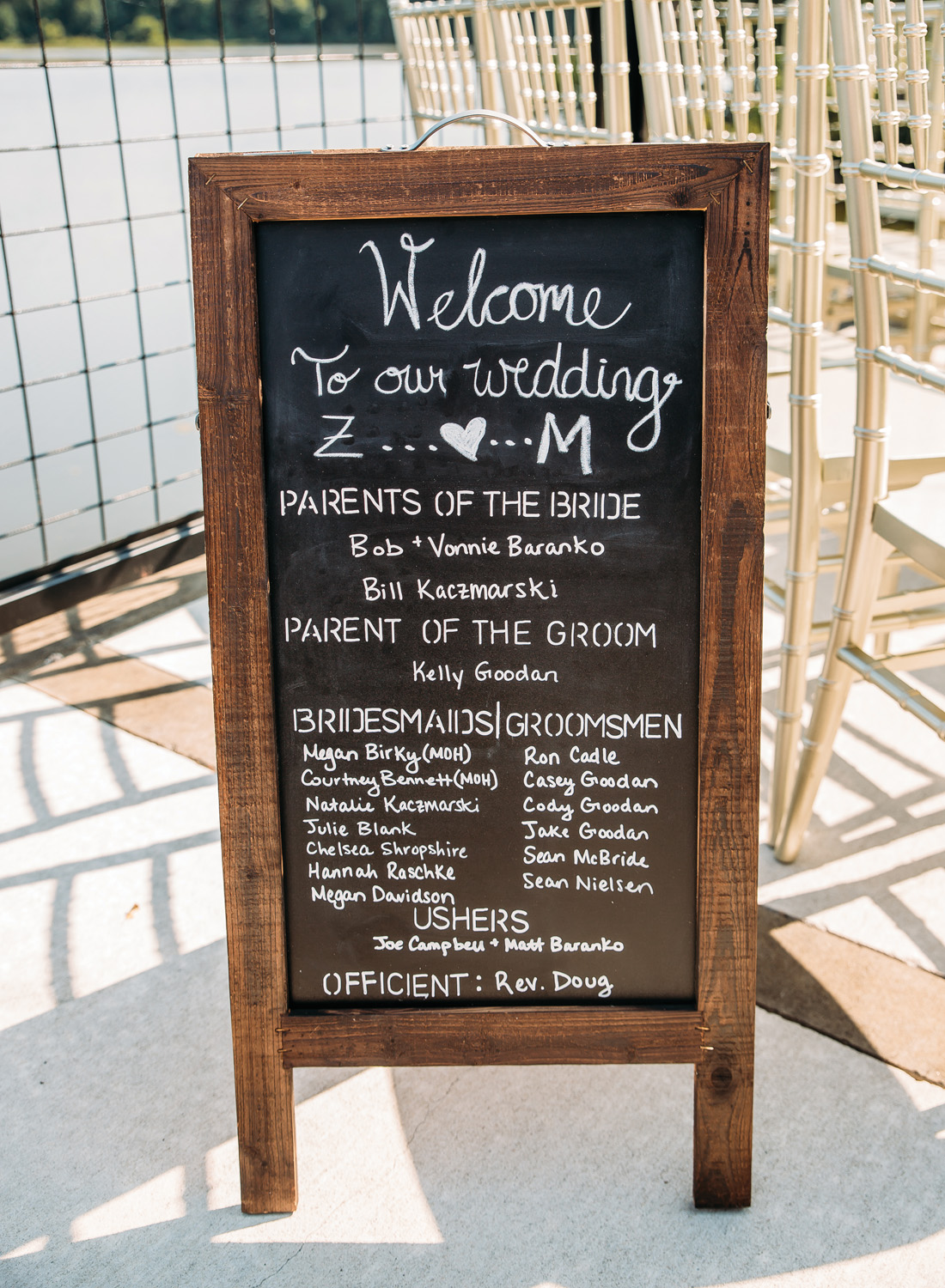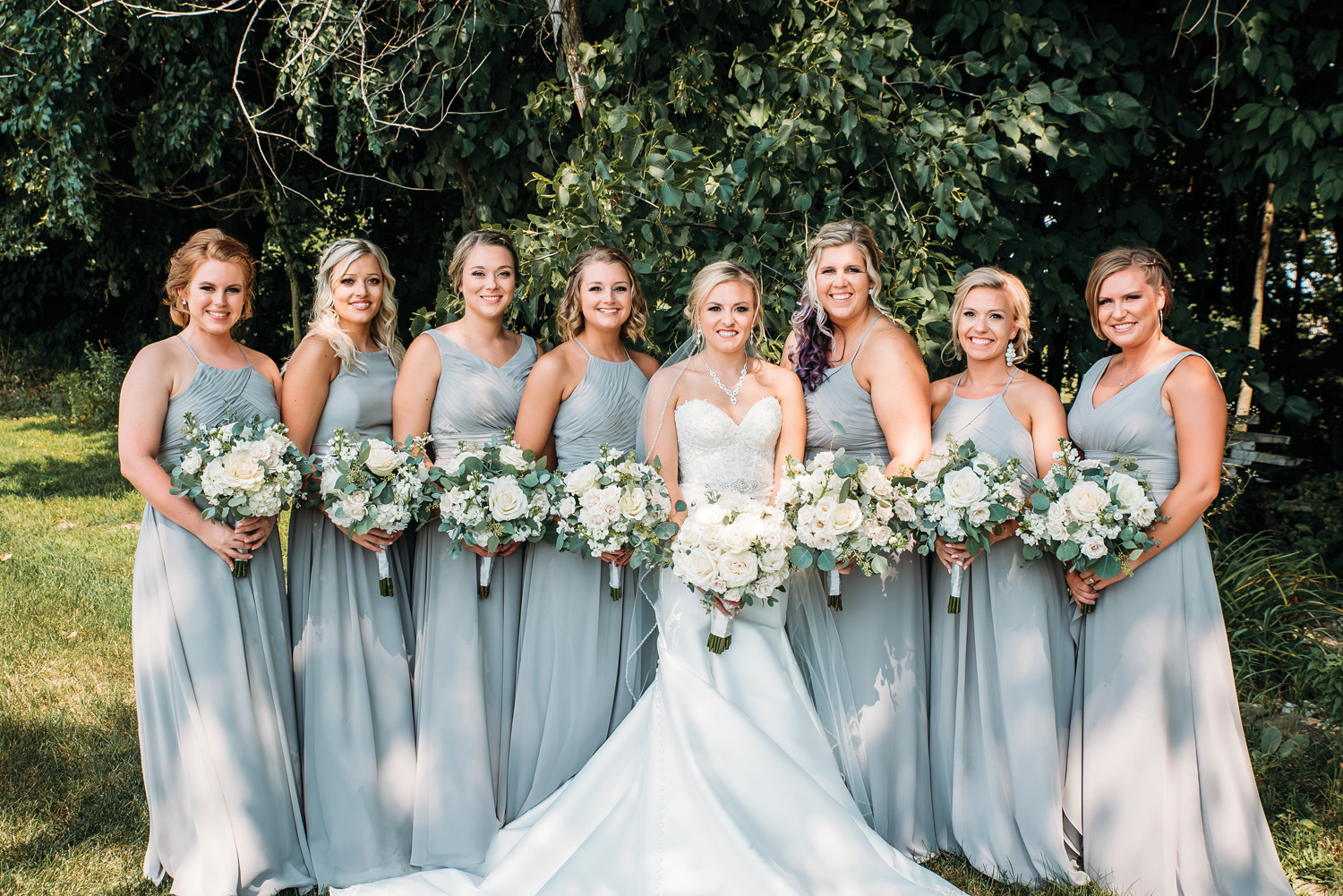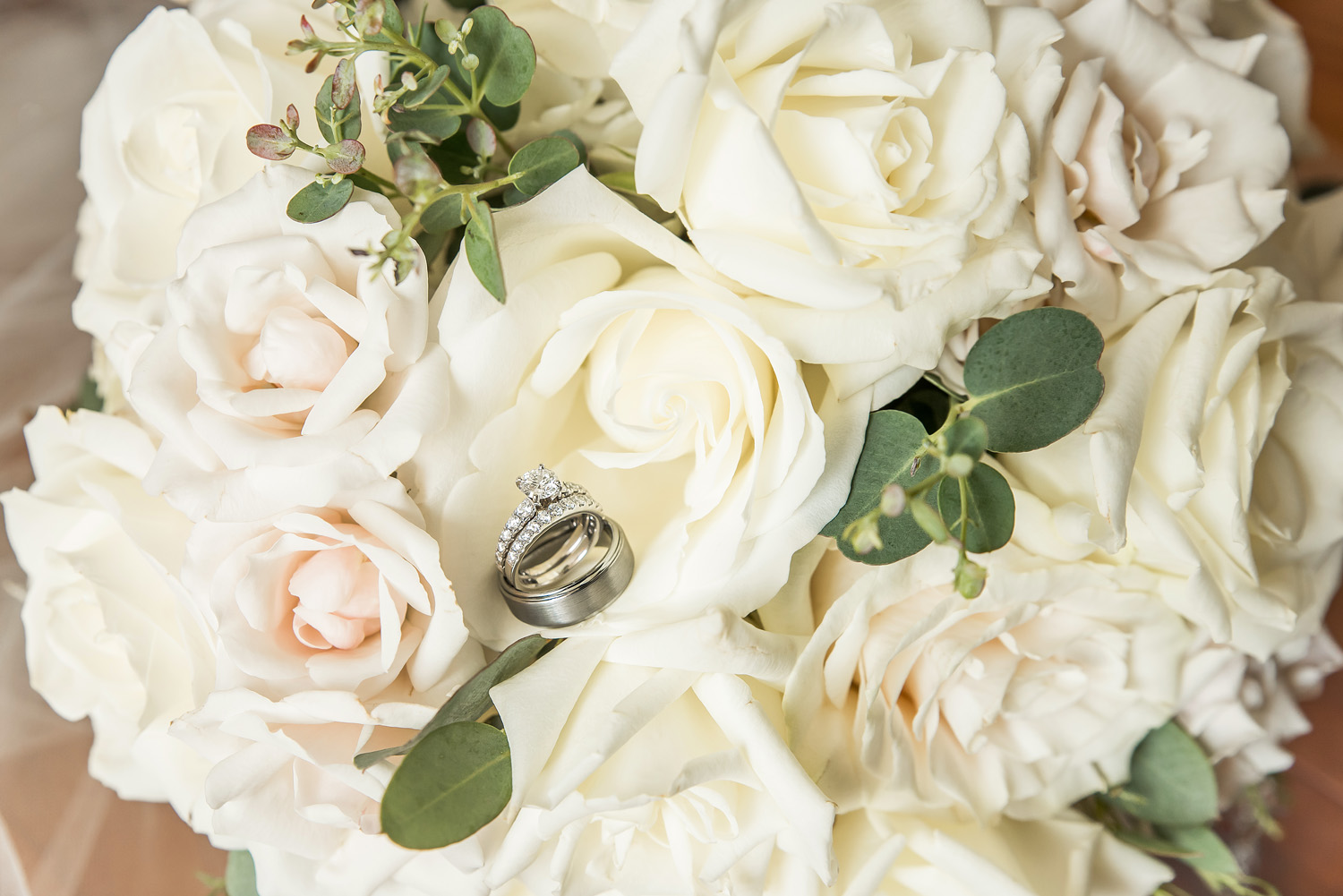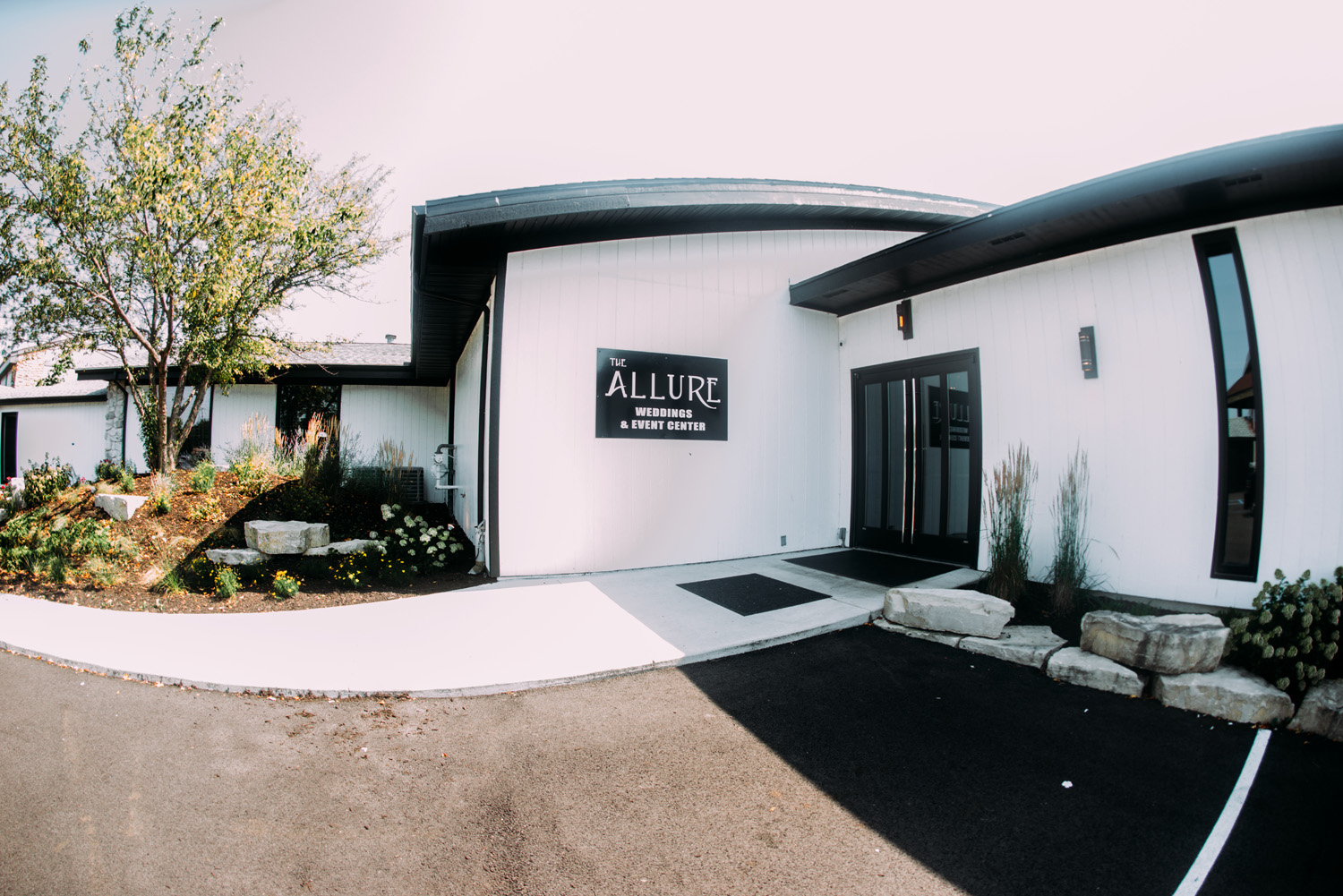 Your Advice to Engaged Couples 
My advice to engaged couples is to stop looking at pinterest! It is great for finding ideas, themes and DIY centerpieces, but don't get overwhelmed with ALL of the things on your "dream wedding" board. Pick a few details to incorporate and then put the iPad down and ENJOY being engaged!! At the end of the day, none of your guests care about the centerpiece that replicates the exact picture from your pinterest board. Your big day should reflect both of your personalities and the love you share for each other!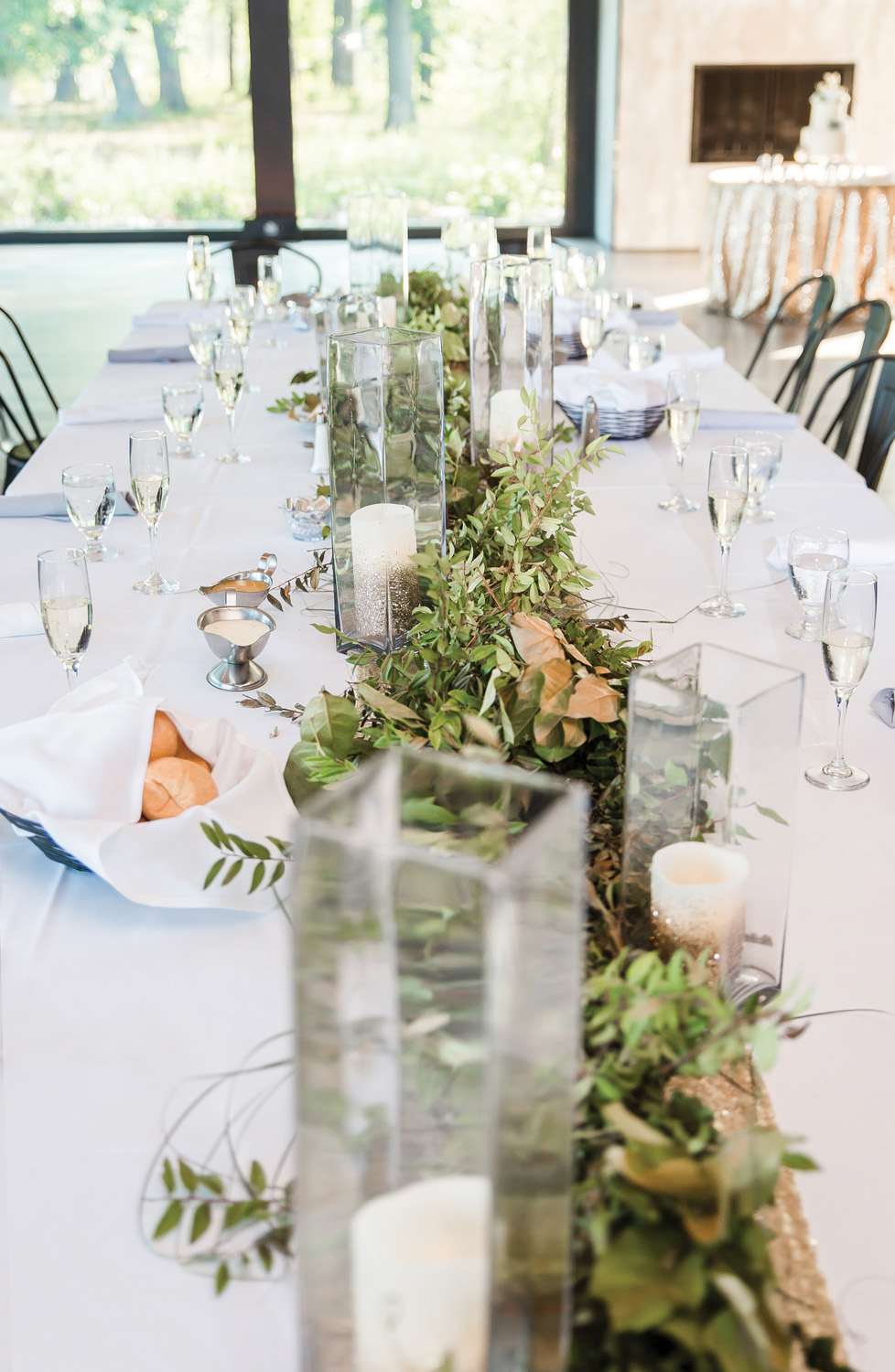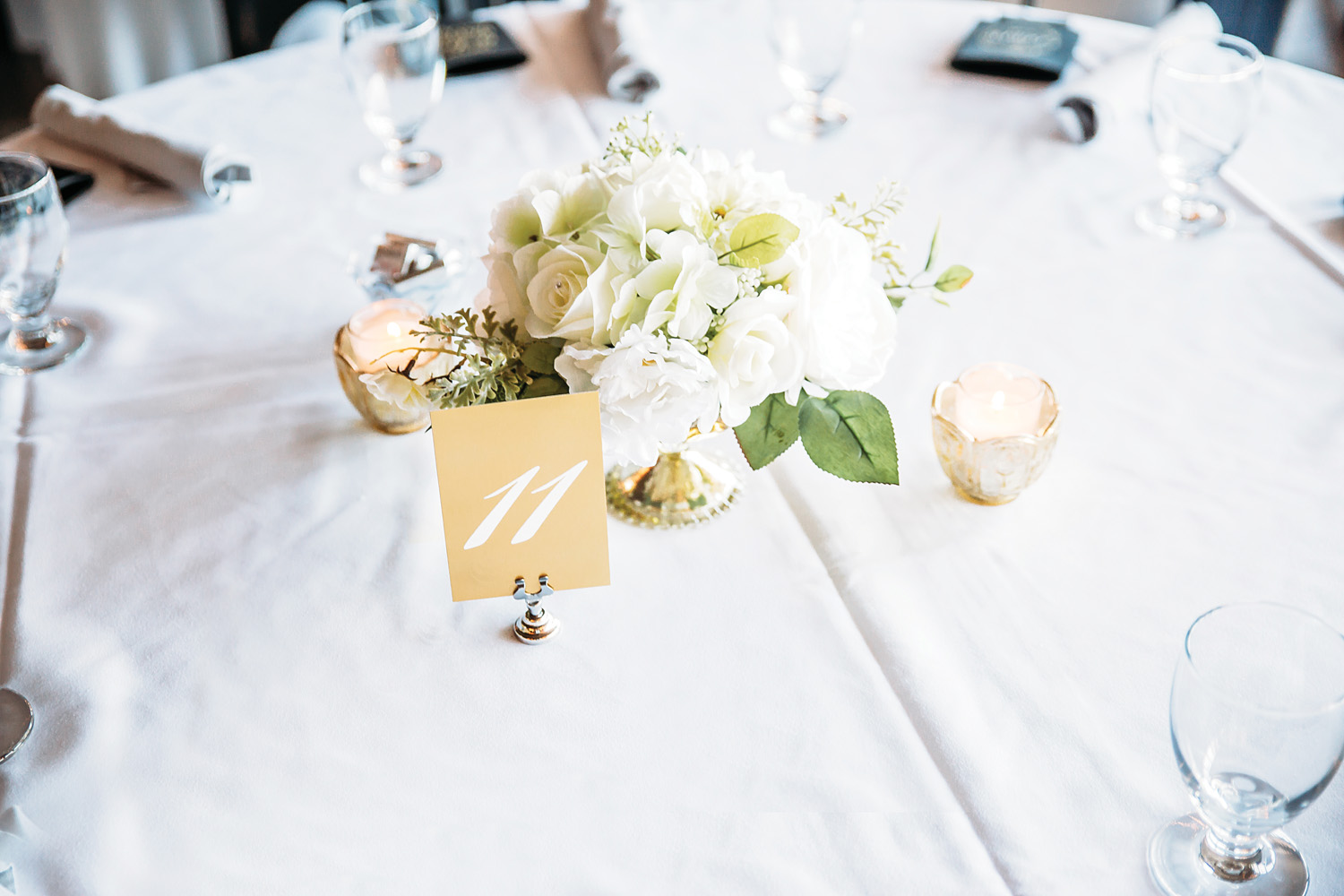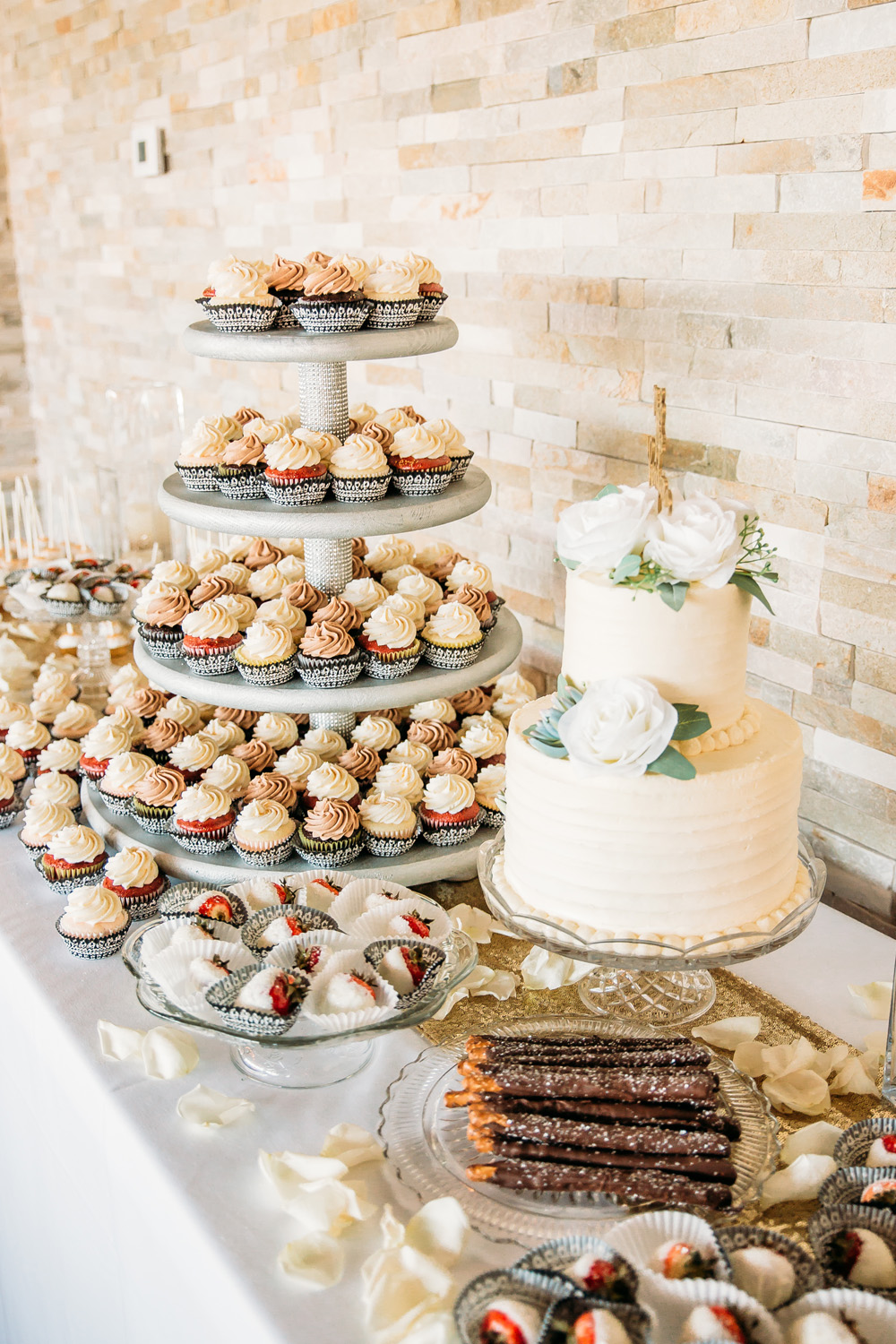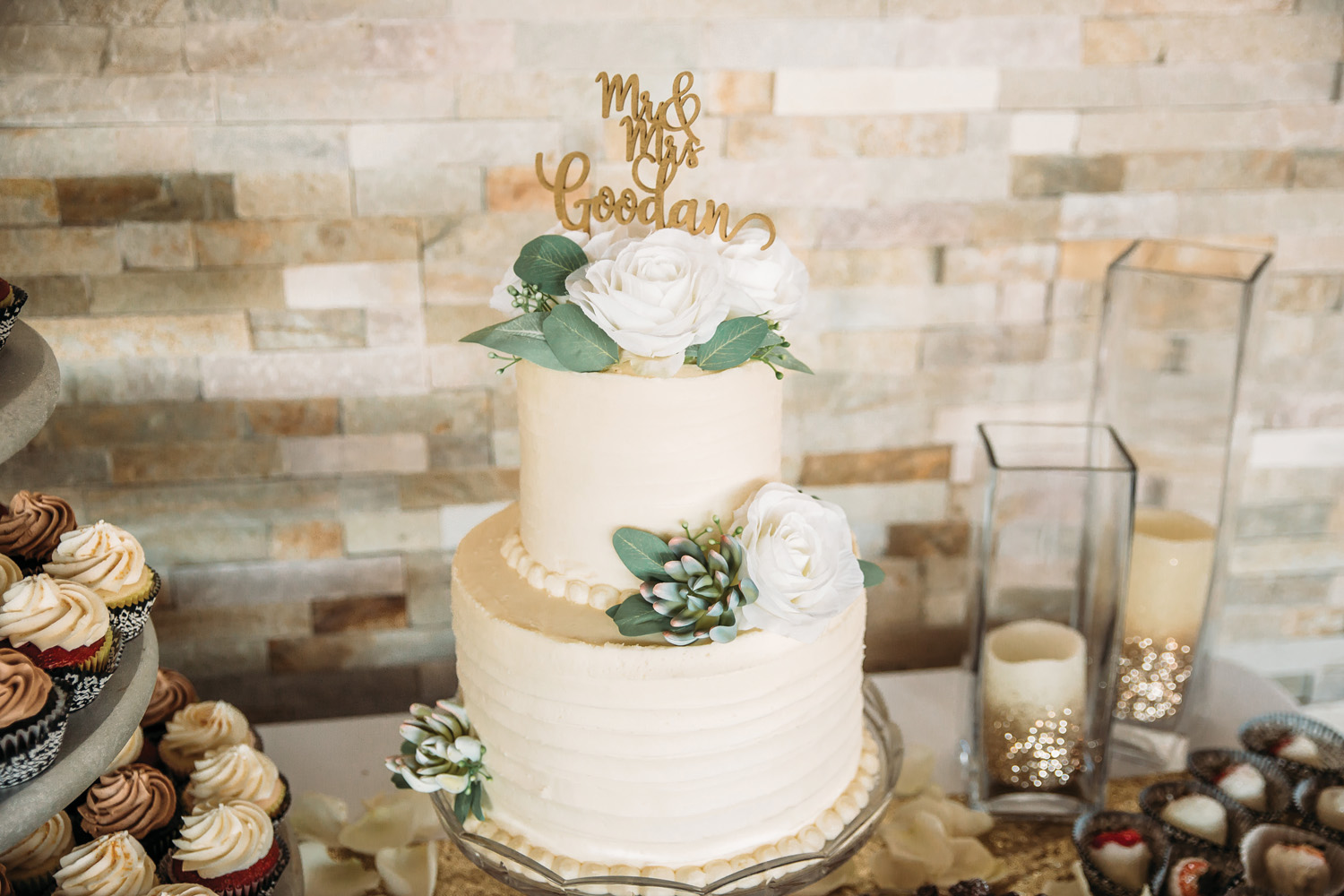 Describe Your Wedding Day 
Friday, August 3rd was a beautiful 80 degrees, sunny, and not a cloud in the sky. We were SO excited because this meant we would be the very first couple to get married outside at the Allure on the Lake! We kicked off the morning with brunch, mimosas, and Cardi B songs, while getting ready at my mom's house. The guys were just down the street at Zach's brothers house. We hid in the bridal suite as the guys and my husband-to-be entered the venue. I was SO excited to walk down the aisle to my soul mate! My dad sang "Butterfly Kisses" as the bridesmaids walked down the aisle – not a dry eye in the house! As soon as I stepped out onto the patio, our eyes locked and we never took them off of each other. We said our own vows, exchanged the rings and sealed the deal with a kiss in front of our closest friends and family! The party started with "Kick Start My Heart" and the rest of the memories are forever in our photo booth scrapbook! Our wedding was perfect in every way!