From The Bride's Perspective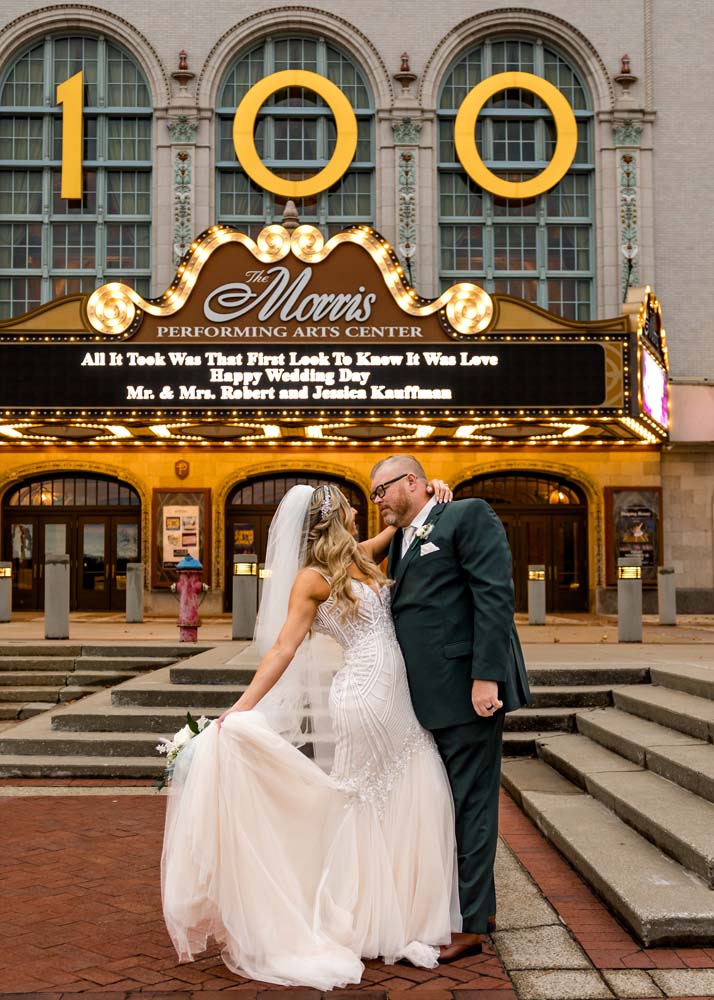 Describe Your Wedding Vision 
My wedding theme was neutral boho. I really liked the movement and fullness of Pampas grass, so that was a lot of my theme was based around. I knew my venue was very overpowering and I wanted to make sure it complemented it while still staying true to my vision. Likewise, I was really drawn to the color rust, but I knew it can be a very overpowering color so it needed to be used sparingly. I also really like the elegance of the bright white so I wanted to find a way to blend that in with the bright rust color. I worked with a wonderful artist to help craft the most perfect custom art for my invitations. I also was so fortunate to have found Poppies by Polly the day I was viewing the venue for my first look at it. She is such a talented florist and really knew how to take my neutral boho theme and translate that into the floral palette. I was really drawn to the color green for the men's suits. I liked how it was something different than the traditional black or gray suit. My husband has green eyes so I knew it would compliment him perfectly. It ended up being a real crowd favorite and fit perfectly with the rest of my wedding colors.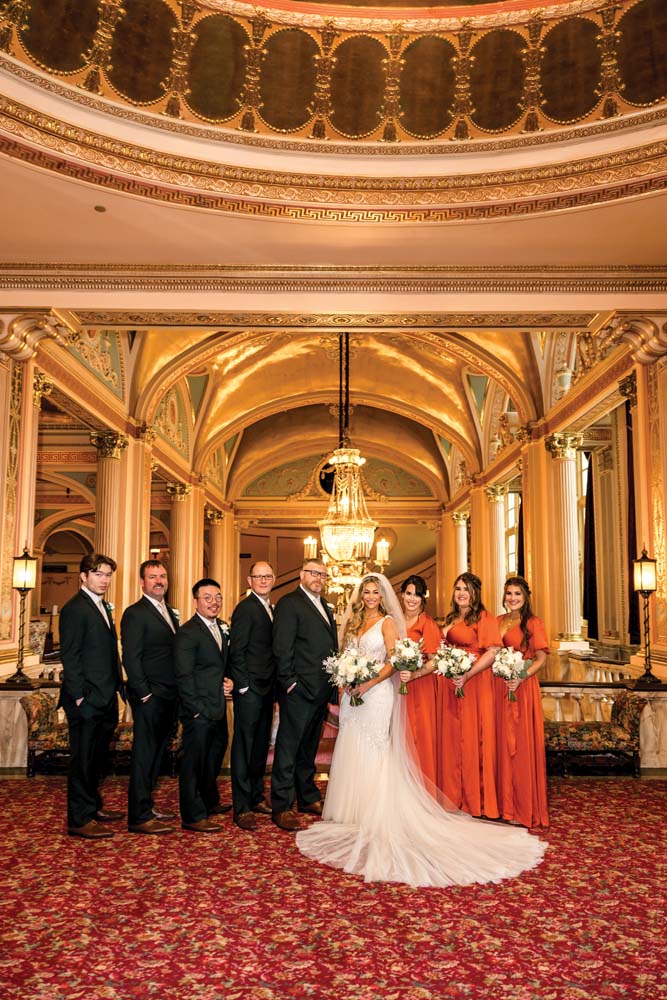 Describe Your Wedding Day  
My wedding day was nothing short of spectacular. There was never a moment of stress or worry. I was very lucky to have such a wonderful team of vendors, family and friends who made sure everything went perfect. I spent a lot of time and effort planning the details so when it was finally time for it to come together, there was no confusion. I trusted my vendors to make it happen, and they came through!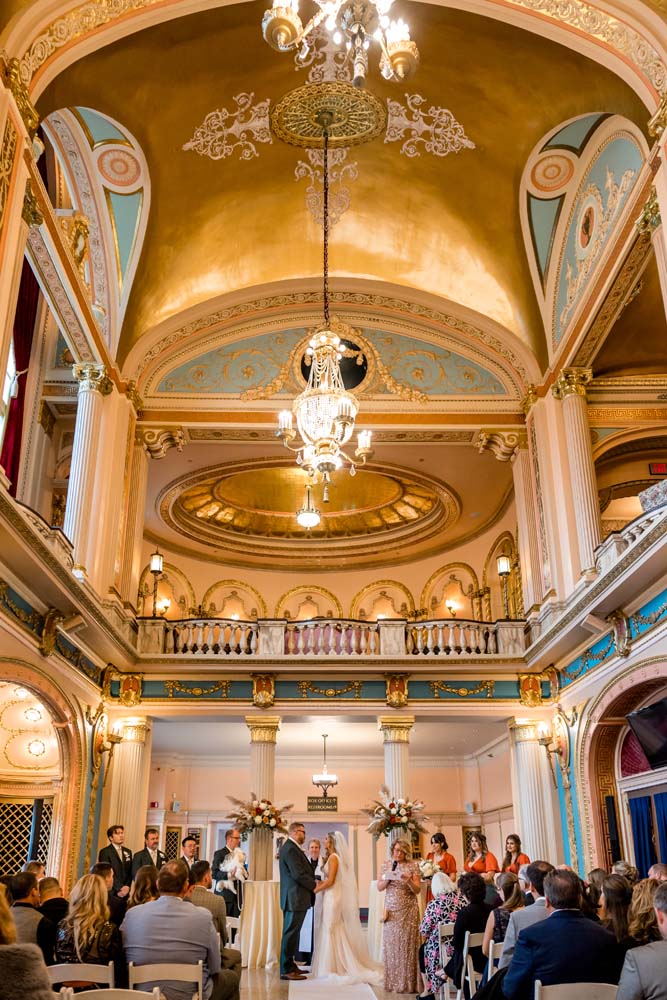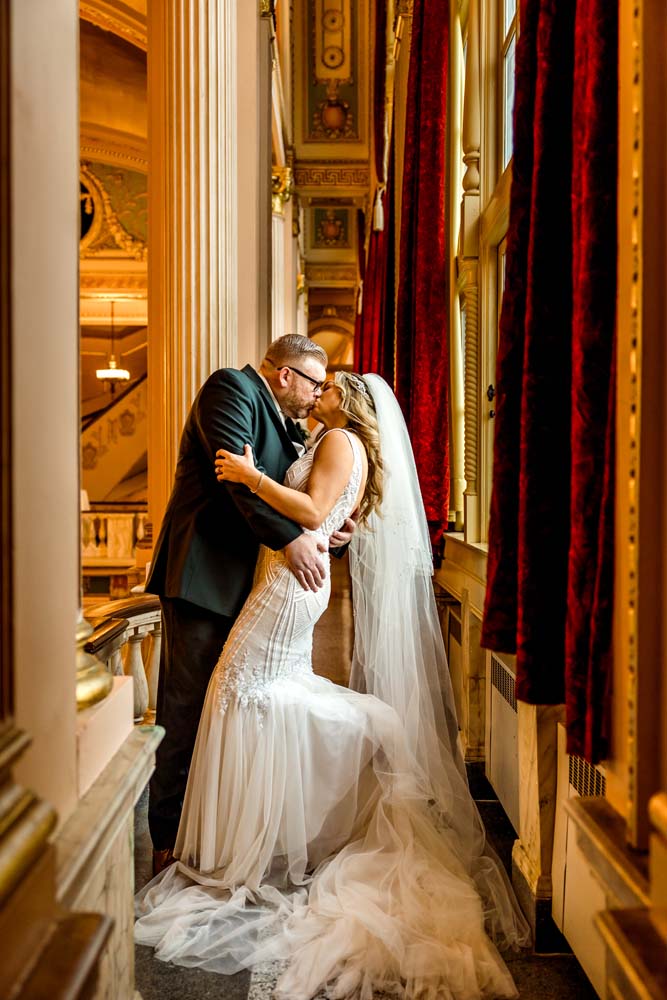 Your Advice to Engaged Couples 
Decision fatigue is a real thing! Don't be afraid to let other people make some decisions for you.
The most expensive vendor is not always the best vendor! Do your research, make sure you aren't spending more for something you could get at a more reasonable price with a great vendor.
Send your invitations early and expect RSVPs to arrive extremely late…I was still getting RSVPs in the mail weeks after the wedding!
Surround yourself with the people that matter most to you. Having people you don't know makes it feel like a performance instead of a party.