The Atrium at the Doubletree by Hilton in downtown South Bend provided such a beautiful space for our spring color palette shoot. With floor to ceiling windows, unique wooden walls, and two prominent staircases, there are so many ways to create your dream event!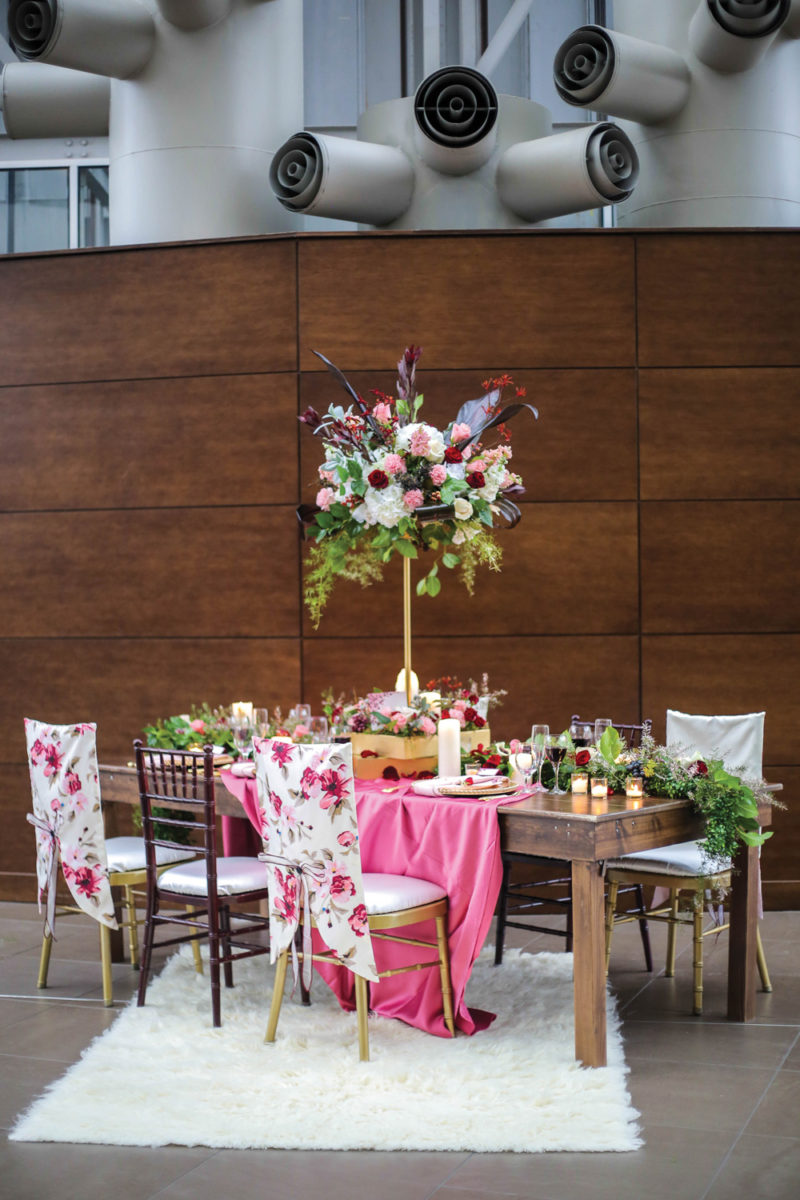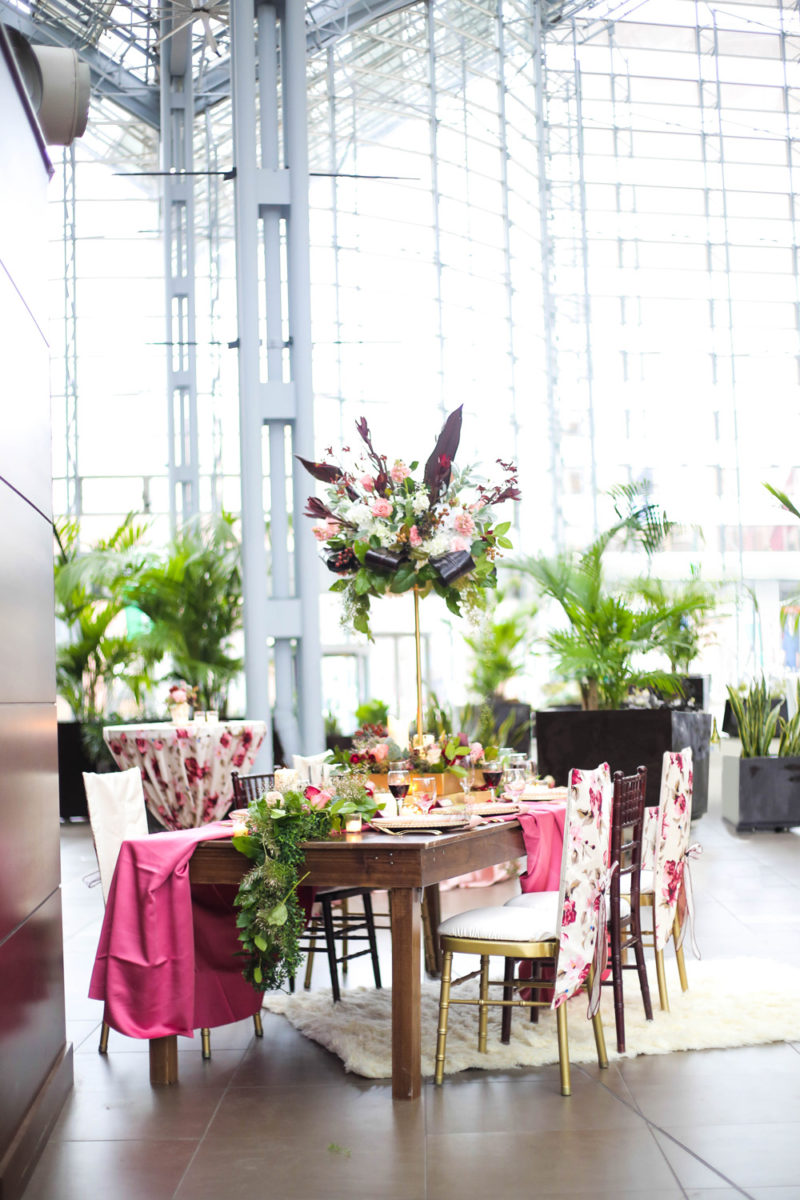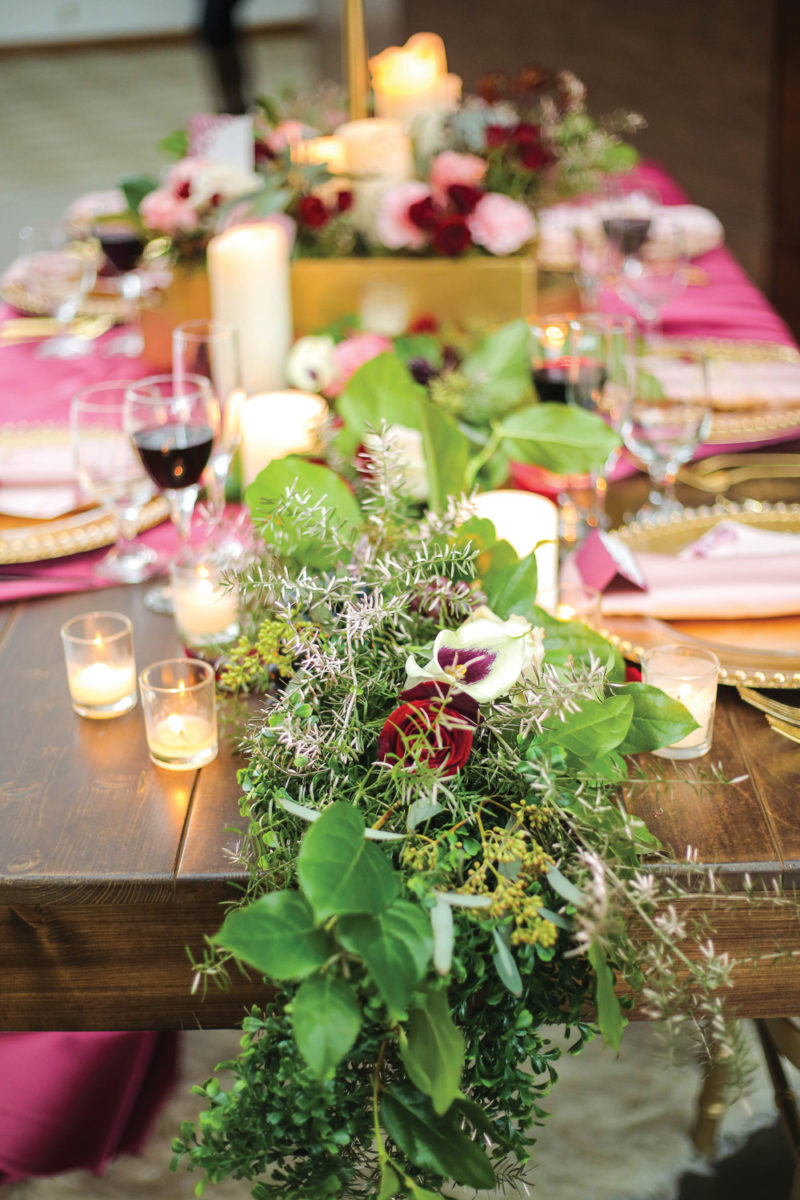 Merry Me Events went above and beyond to create this elegant and romantic setting. They tied in beautiful shades of reds and pinks, paired with a stunning floral pattern, hints of gold, and rich greenery. The half draped wooden table and the creamy white rug added just the right amount of texture and dimension to complete the look.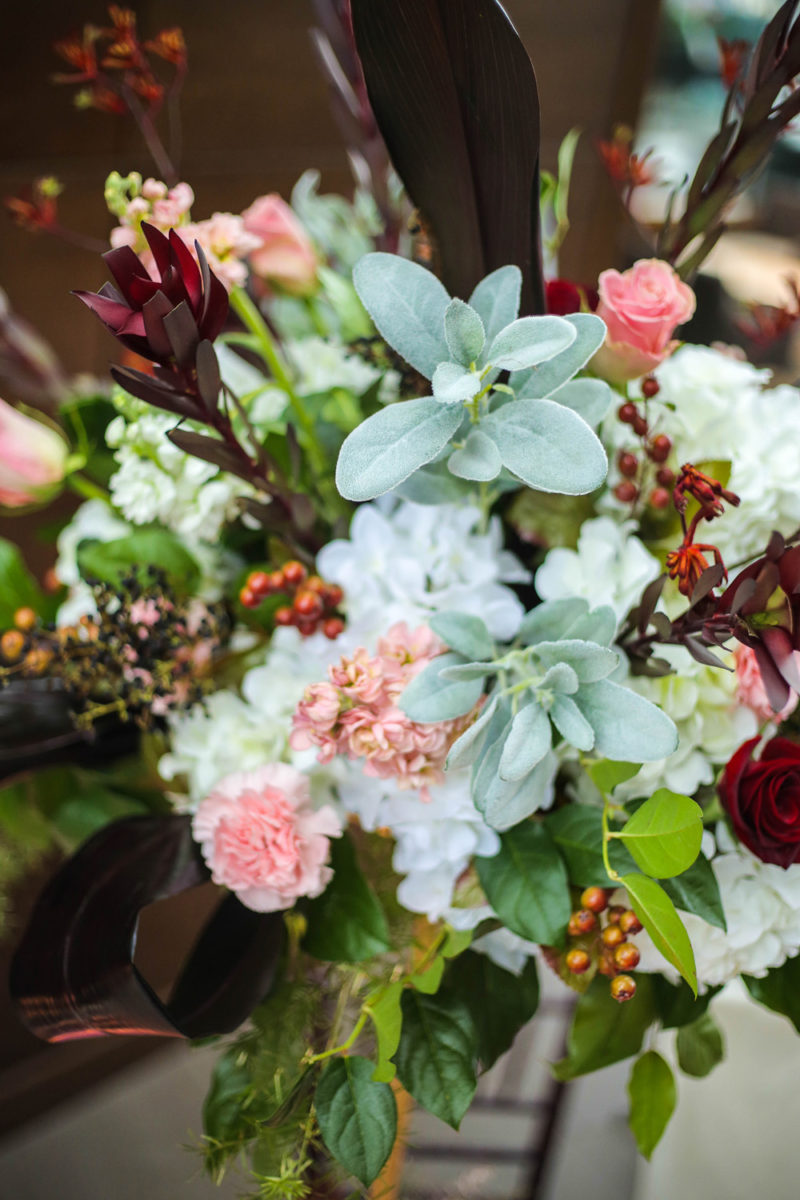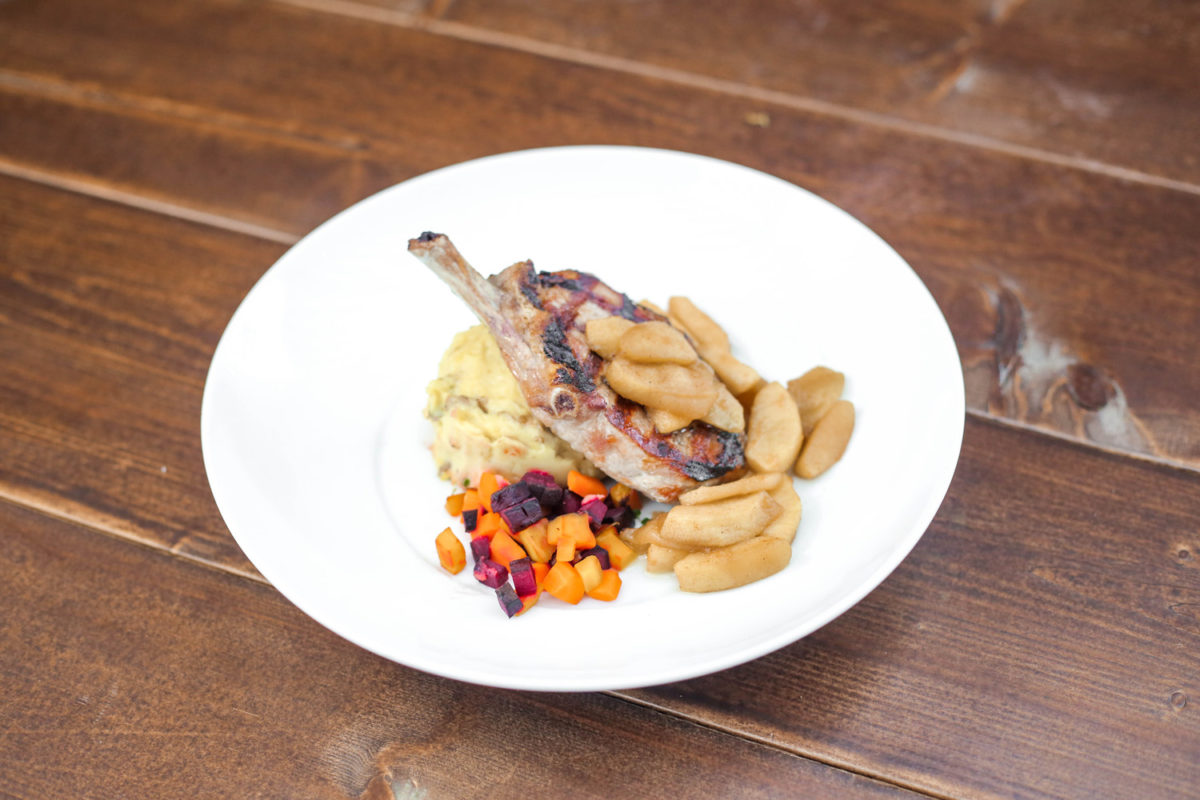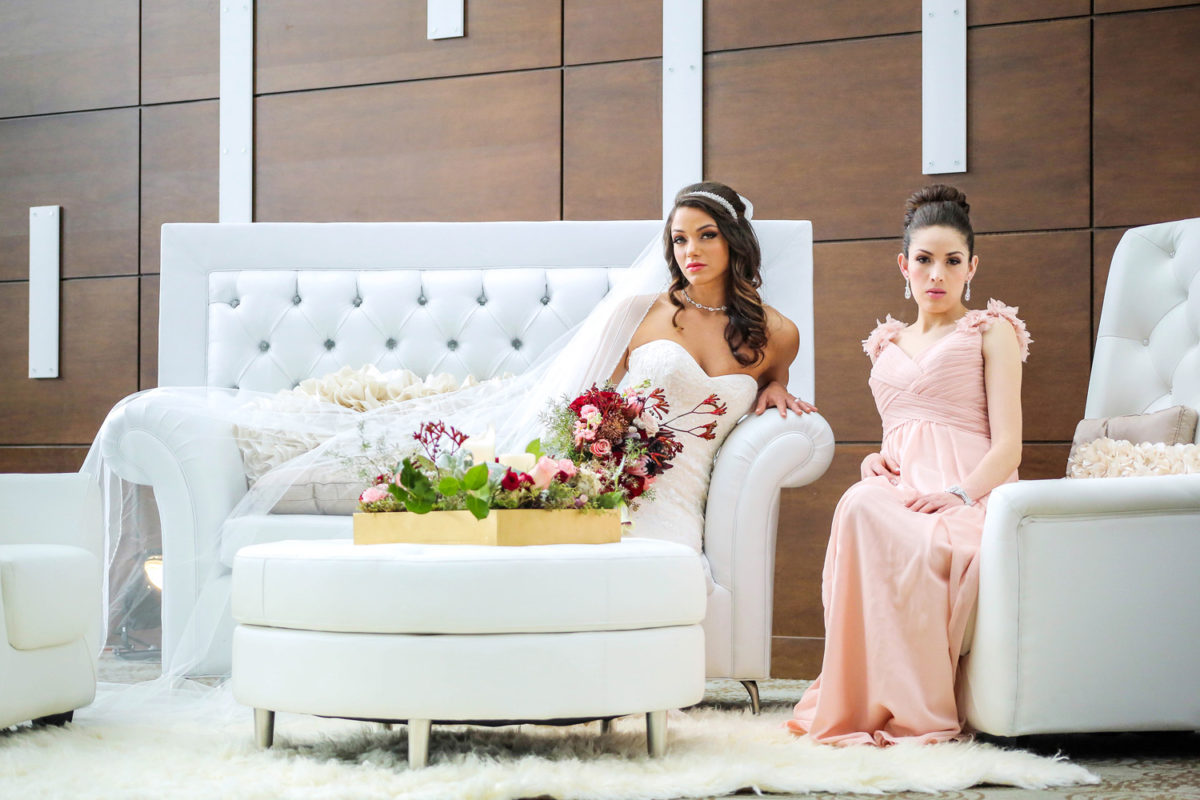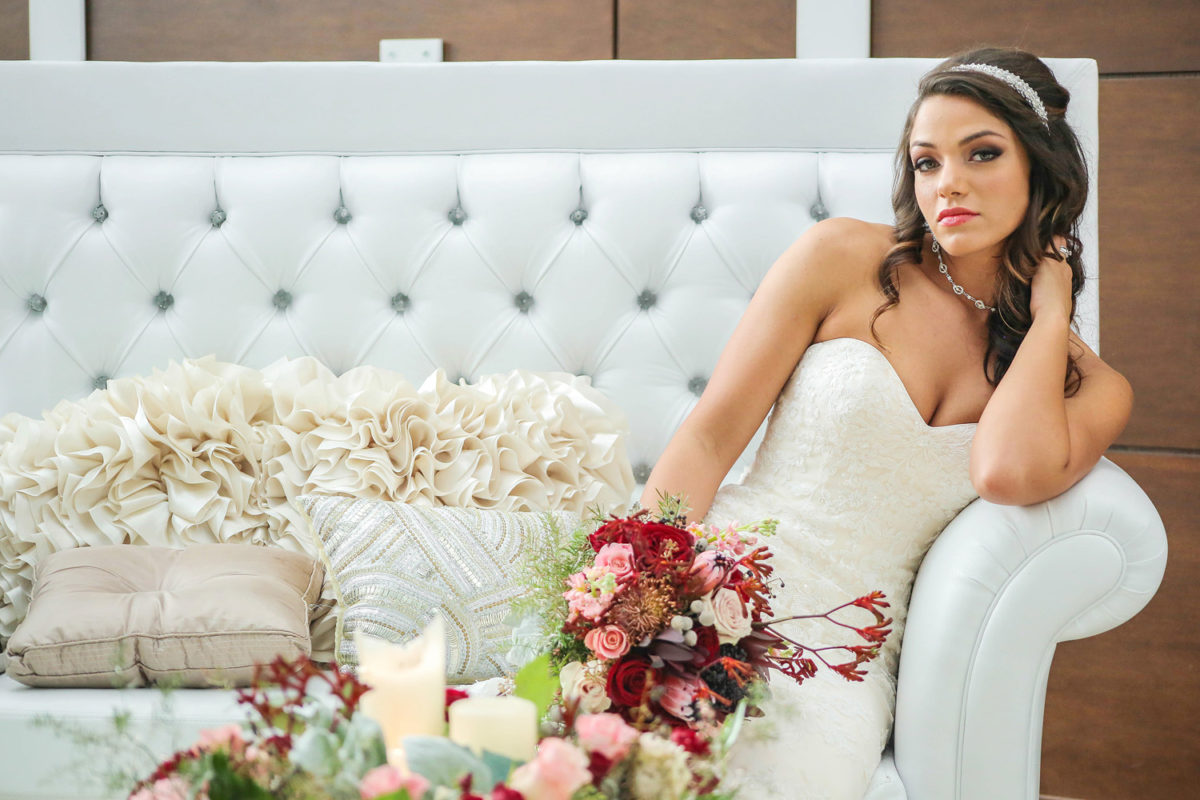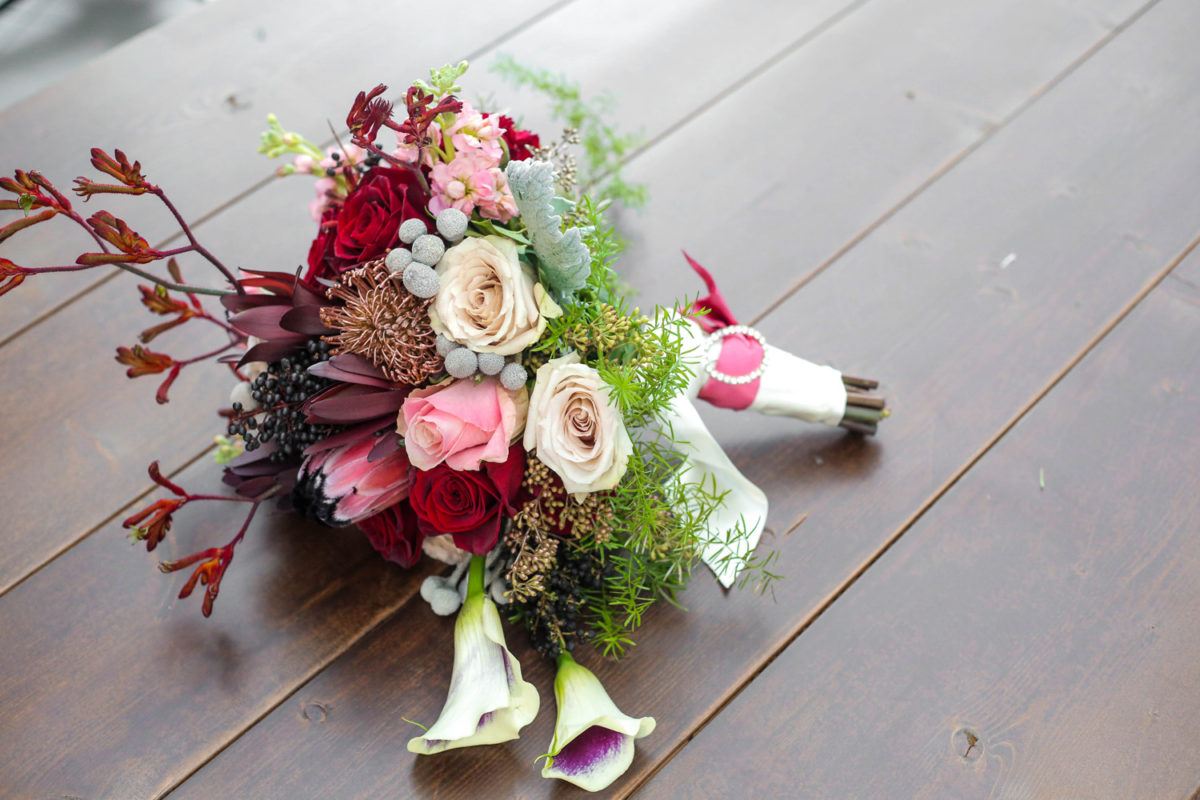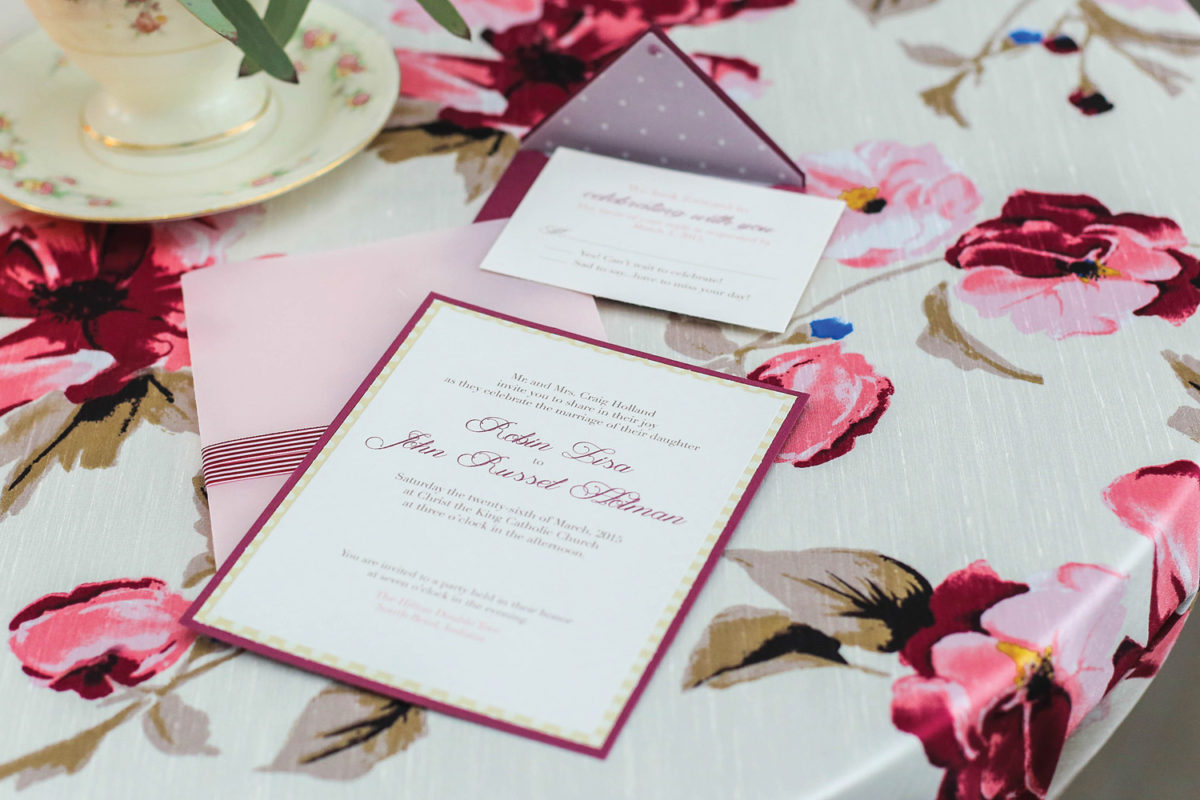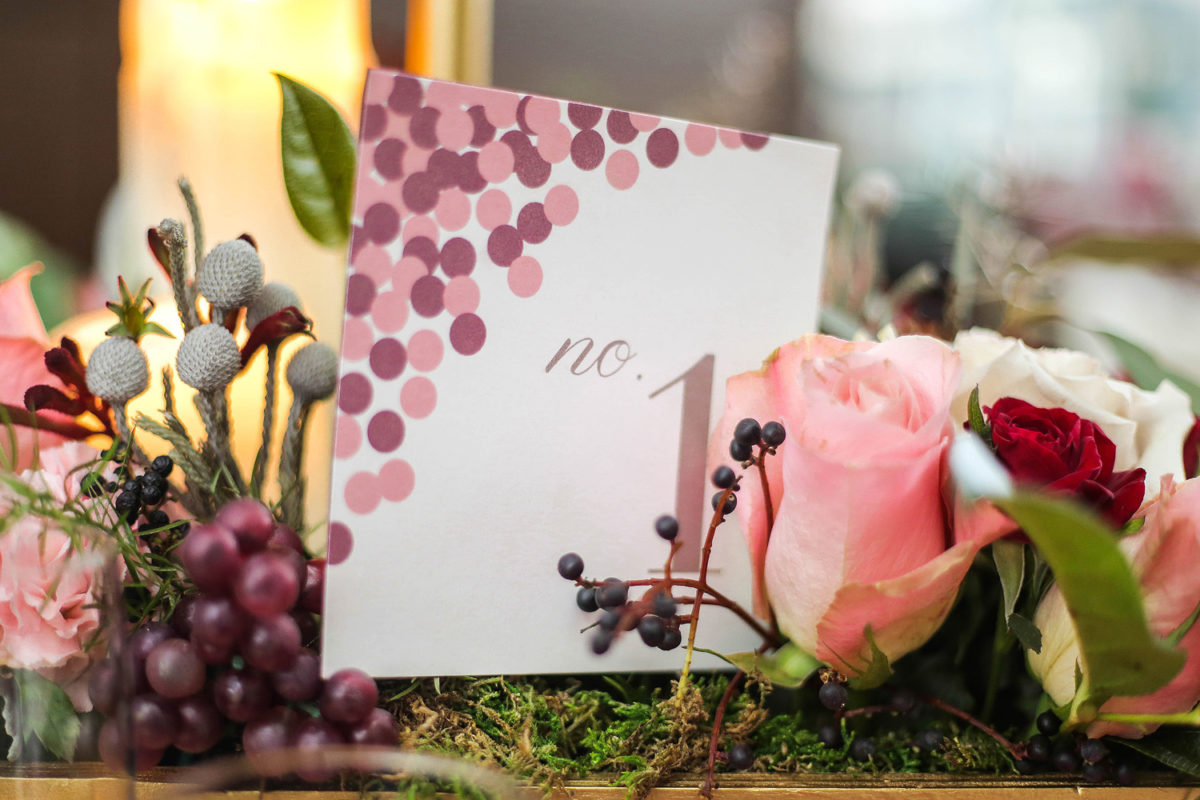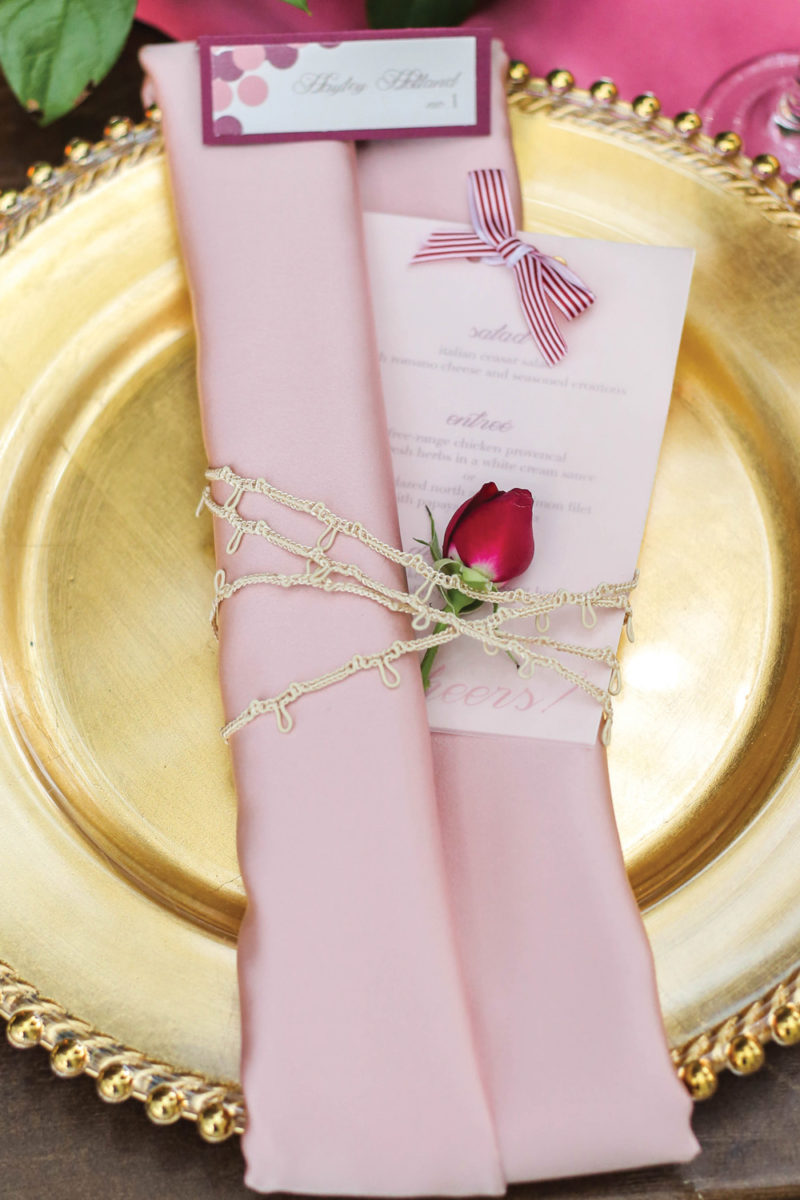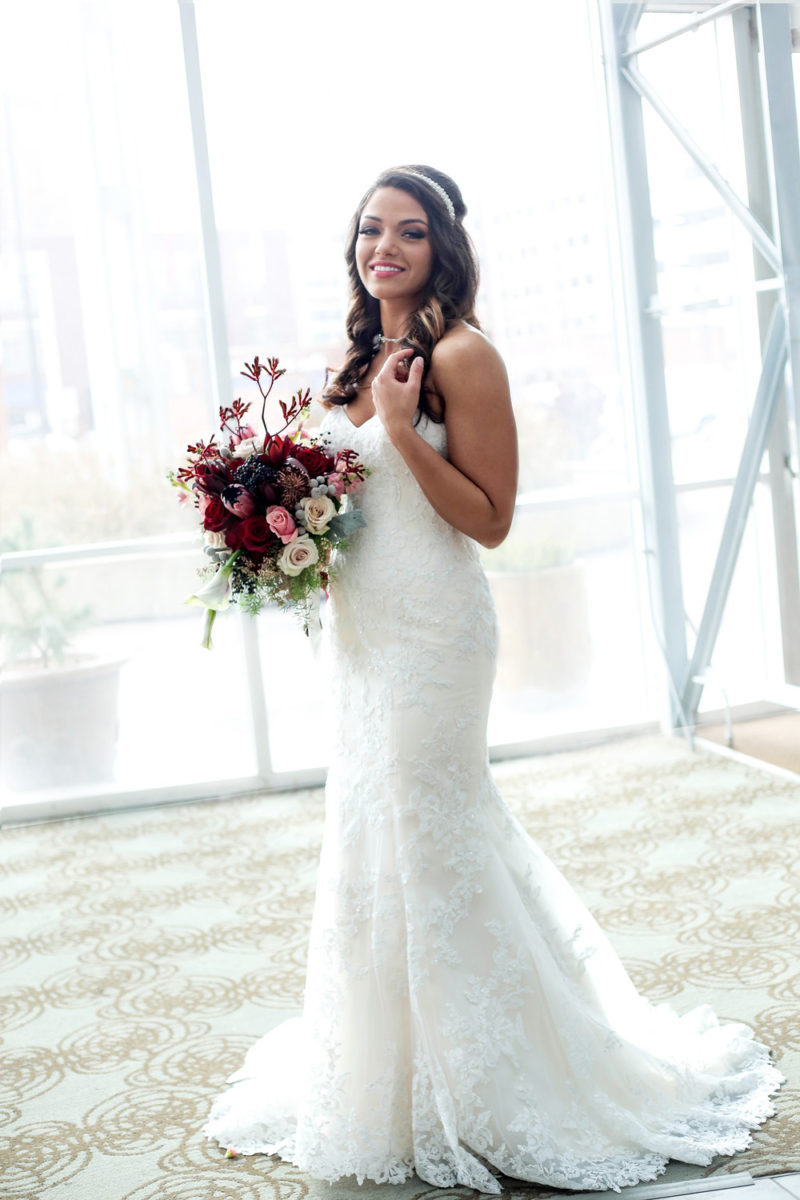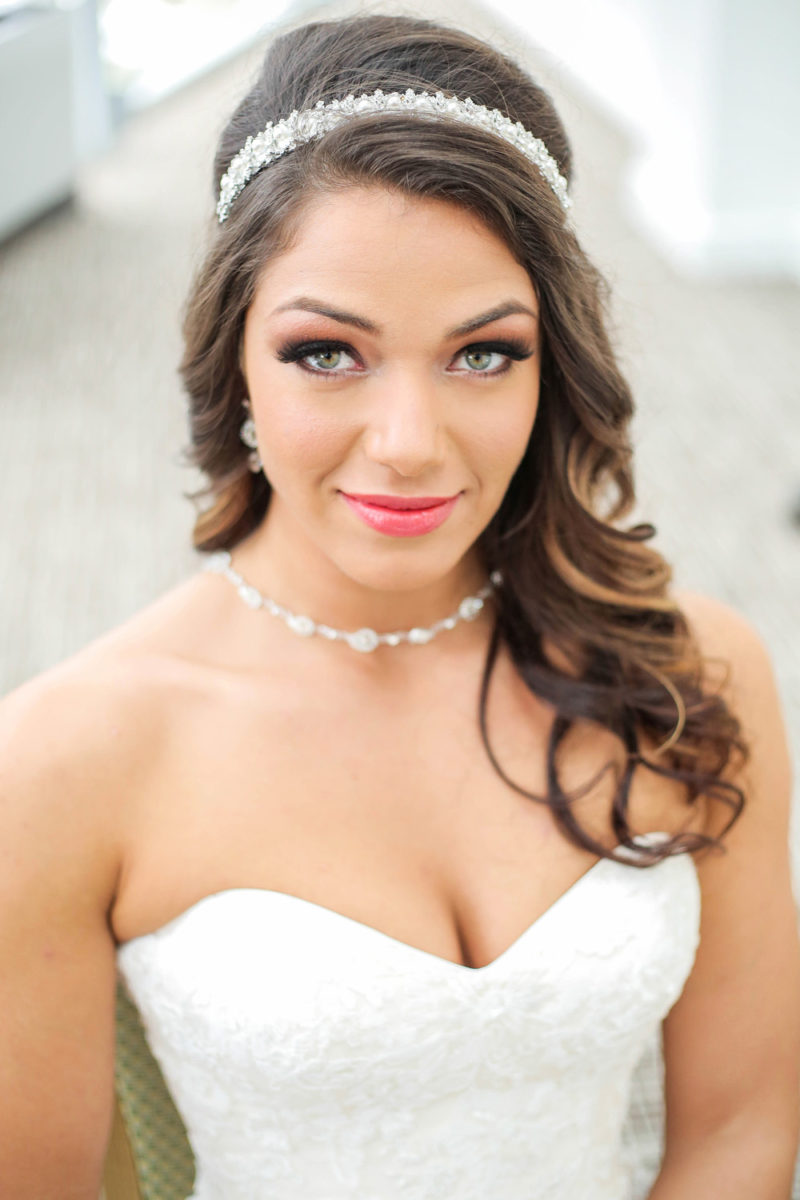 Eyedea Studio beautifully captured each moment and detail of the day.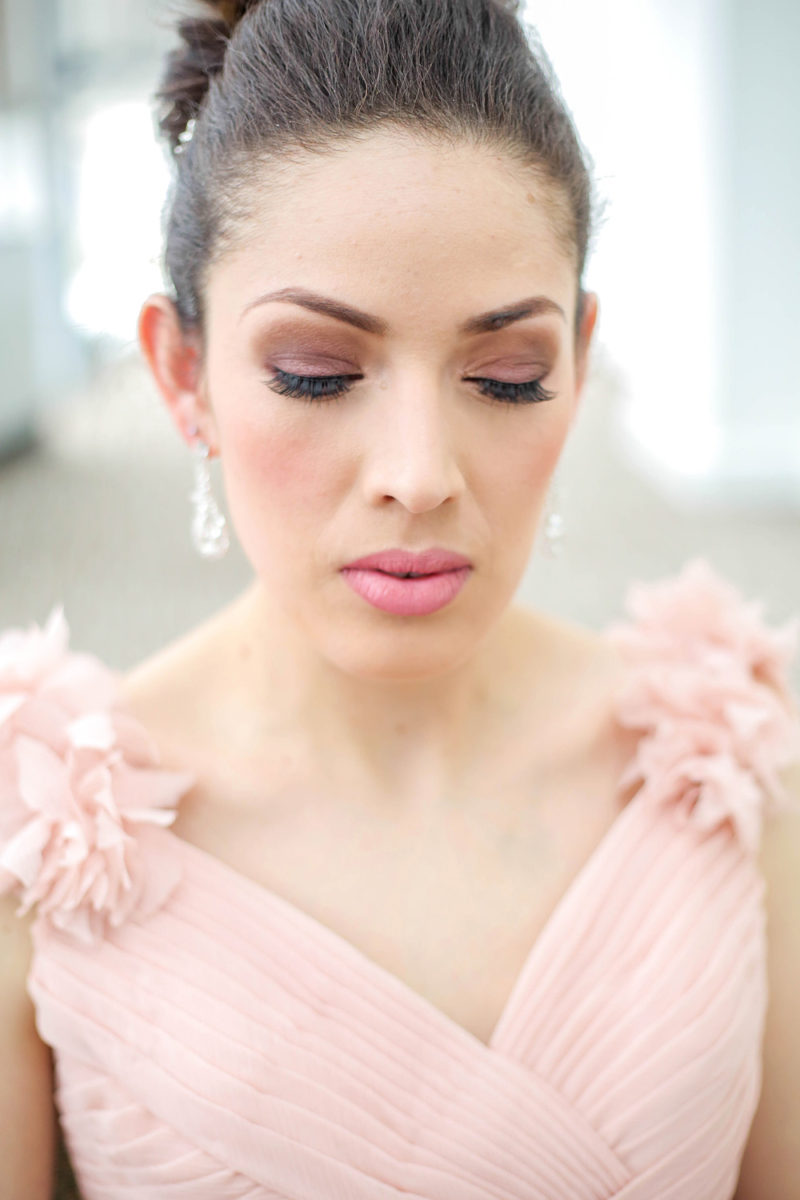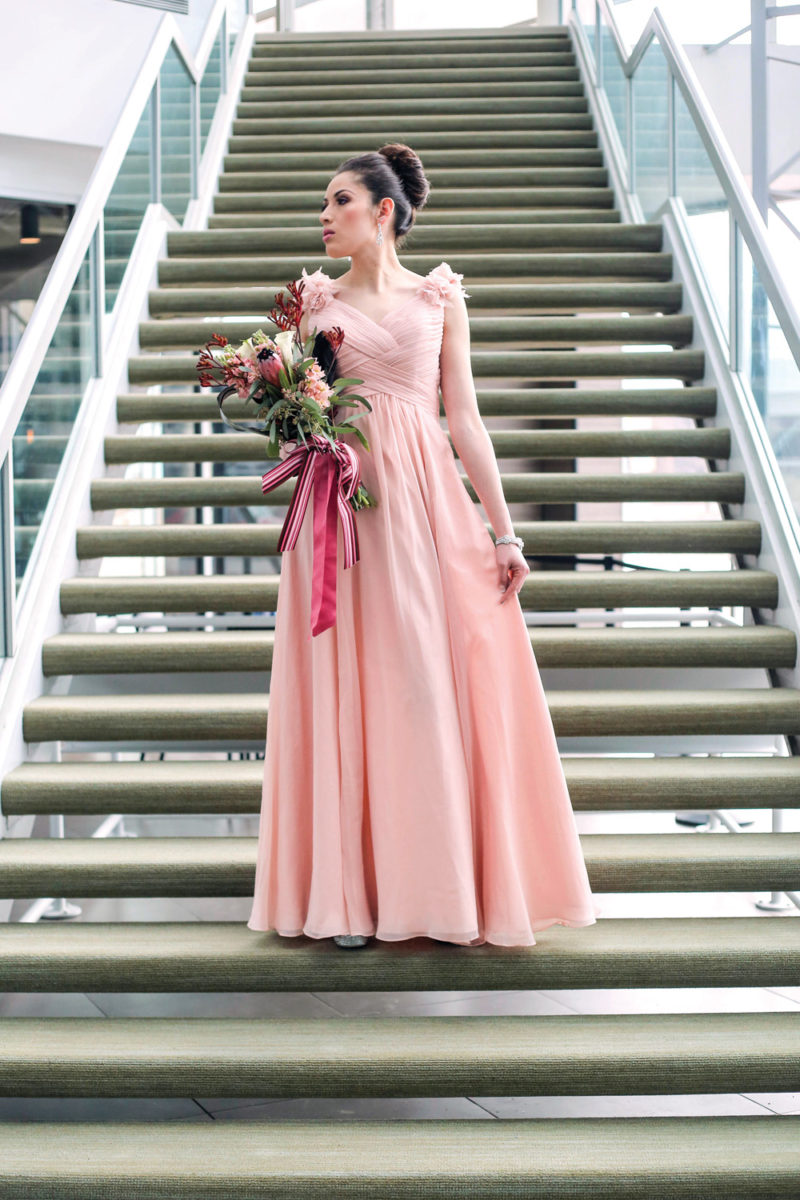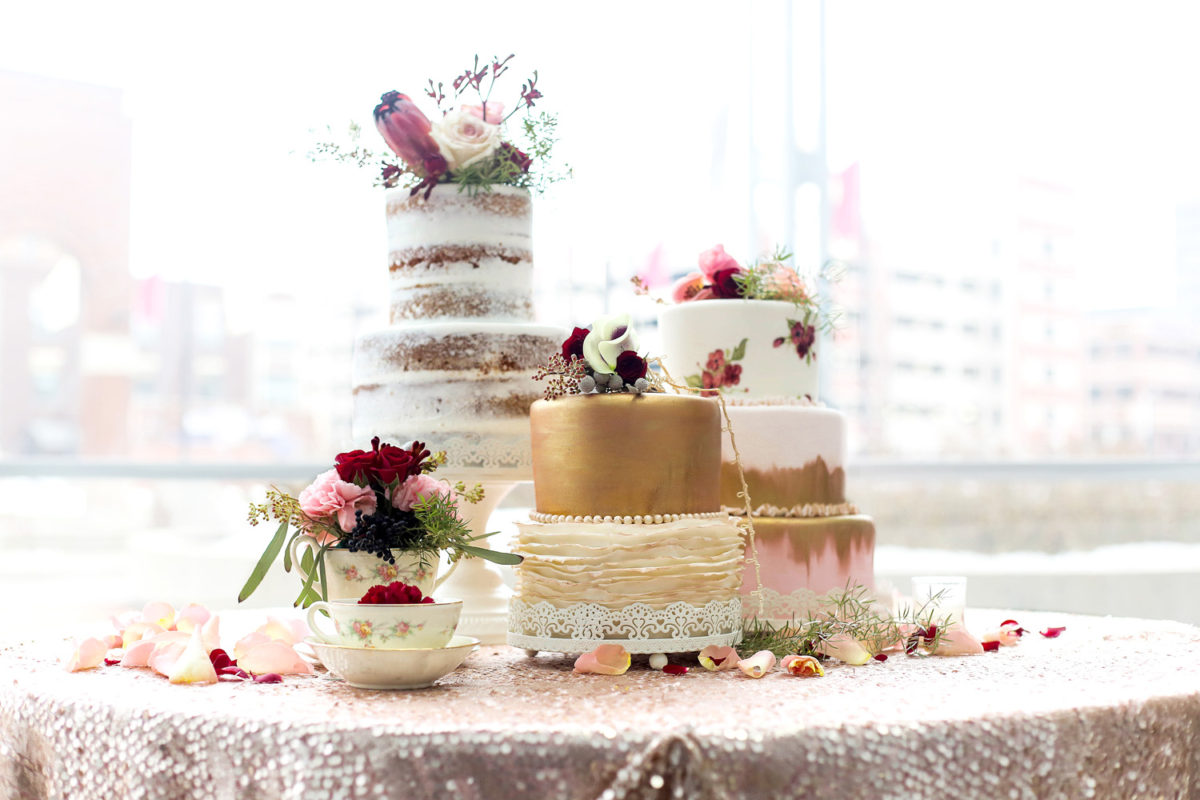 Sweet-Em's Cake Shoppe's dessert table was perfection and also showcased a new wedding trend. More and more brides are opting to serve 'naked cakes' which are pared-down creations that forgo an outer layer of buttercream so that the texture of the cake and the colors inside are put on show. It adds an unique touch to any reception!