3 Ideal Venue Locations at The University of Notre Dame
The University of Notre Dame, the place where legends walk, isn't just a college campus. With its variety of venues for any size and any budget, the University of Notre Dame is the perfect location to host a wedding – in the place where legends walked. The University of Notre Dame plays host to several different wedding reception venues, including those within a AAA Four Diamond hotel, and other spaces which overlook the historic field of Notre Dame Stadium.
The Smith Ballroom
The Smith Ballroom at the Morris Inn is Notre Dame's classic ballroom. Gilded in navy and gold, it provides a large, open space under crystal chandeliers and can accommodate 150 to 280 guests, depending on the setup. The Smith Ballroom is located within the AAA Four Diamond Morris Inn. The Morris Inn's AAA Four Diamond status places it in the top 5% of hotels in the country. It is the only AAA Four Diamond hotel north of Indianapolis, in Indiana. Couples can work with the award-winning Morris Inn culinary team to create handcrafted menus for an unforgettable event. Out of town guests can also take the elevator home and stay in the 132 traditional guest rooms, or 18 suites, located right upstairs from the Smith Ballroom.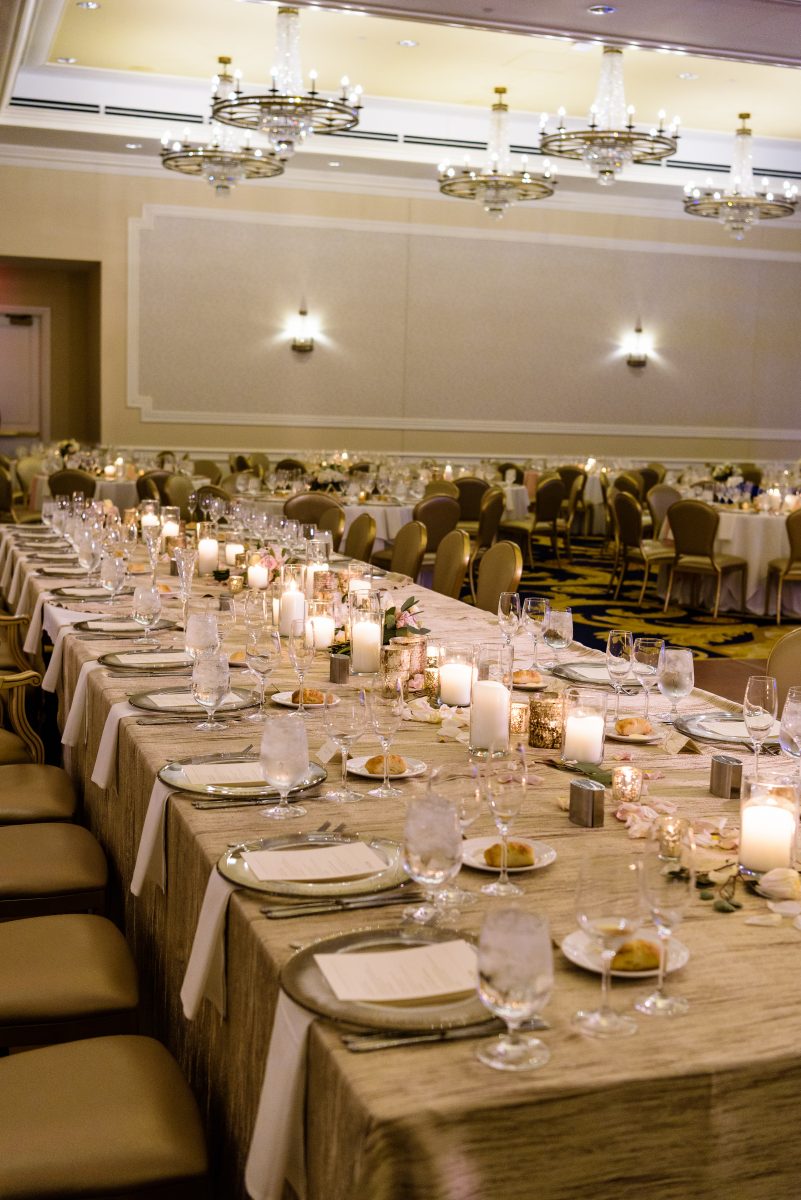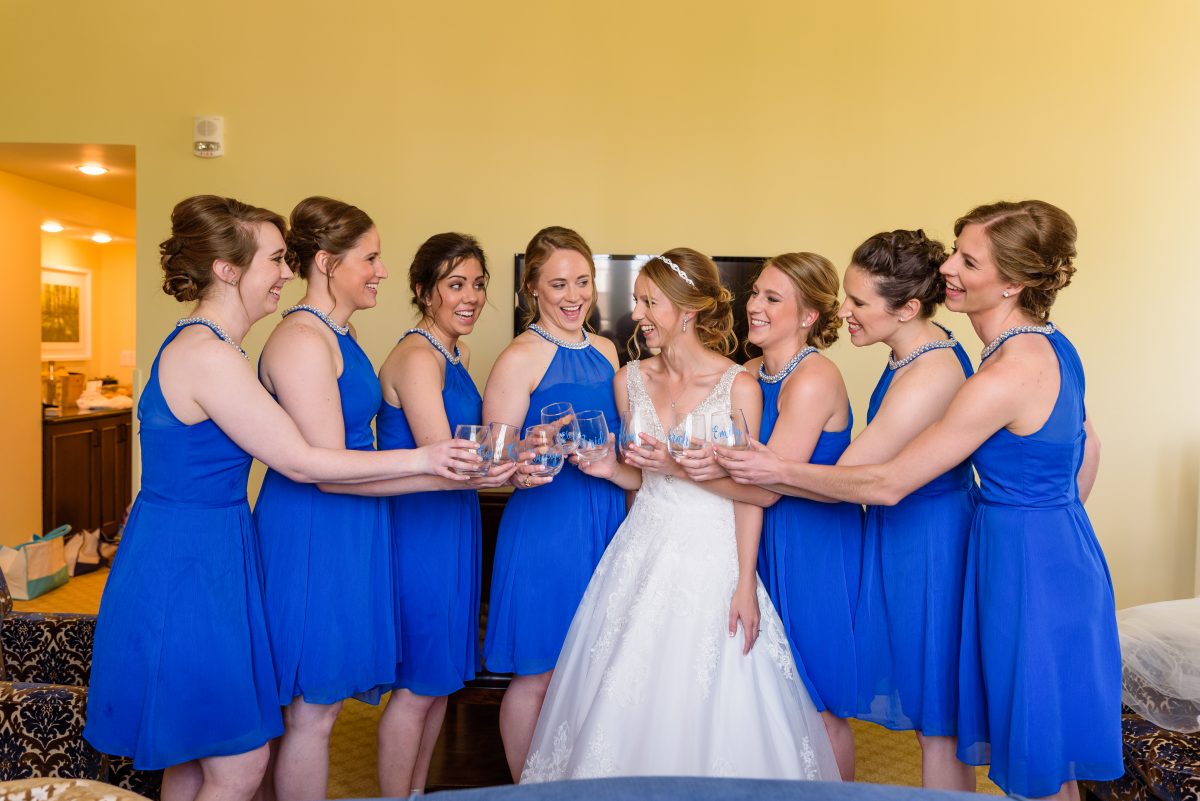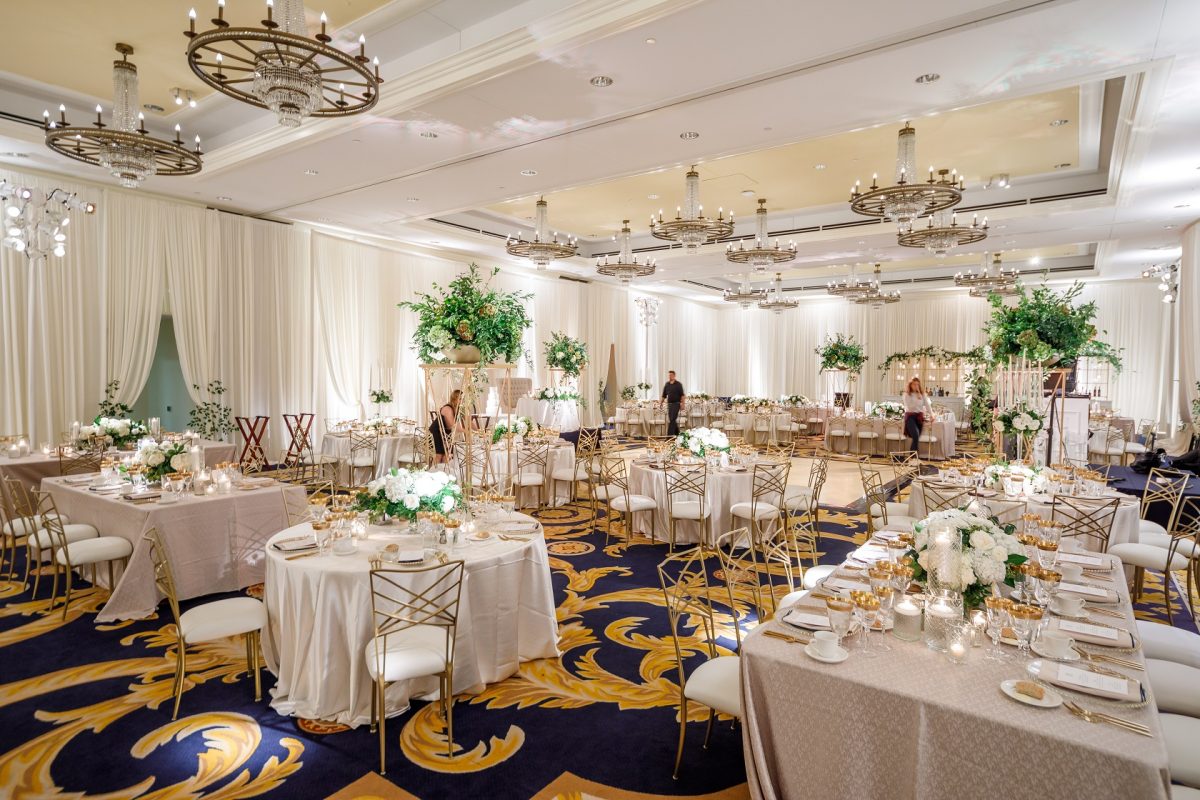 Seven on 9 at Corbett Family Hall

For couples looking to host a more intimate wedding reception, Seven on 9 in Corbett Family Hall is the perfect location. With floor to ceiling windows and the backdrop of the Golden Dome, and Basilica of the Sacred Heart, this space is breathtaking. A large royal table in Seven on 9 can accommodate receptions or rehearsal dinners for up to 50 people. Guests can also enjoy a cocktail and mingle on the outdoor terraces, which overlook stunning campus views.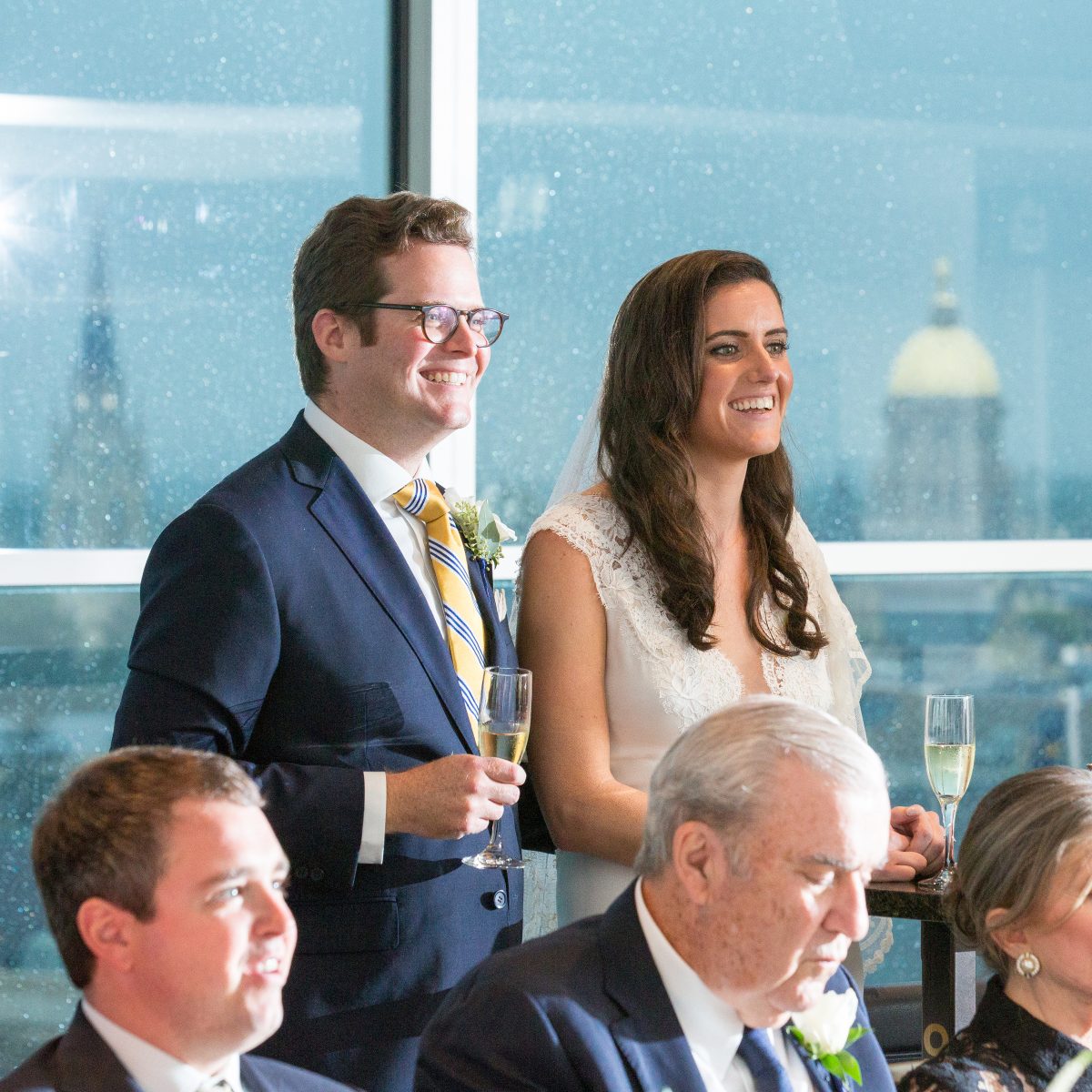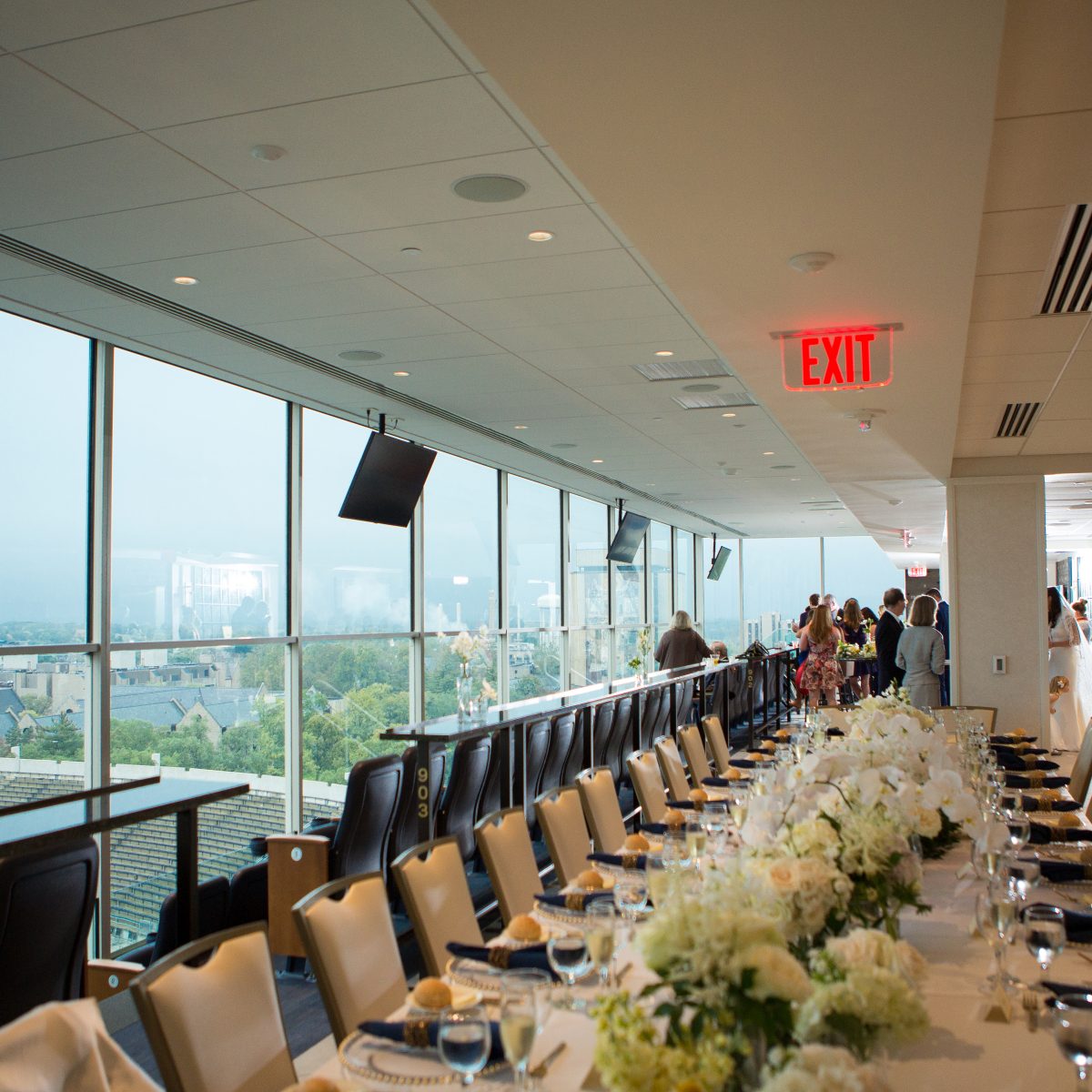 Eck Visitors Center

Host a wedding reception in Eck Visitors Center, which serves as a hospitality center, museum and meeting place for visitors to the University of Notre Dame. The Eck Visitors Center features intricate details and high-vaulted ceilings. Its beautiful patio oversees campus. The nearly 1,900 square feet of space make it a great location for up to 150 guests.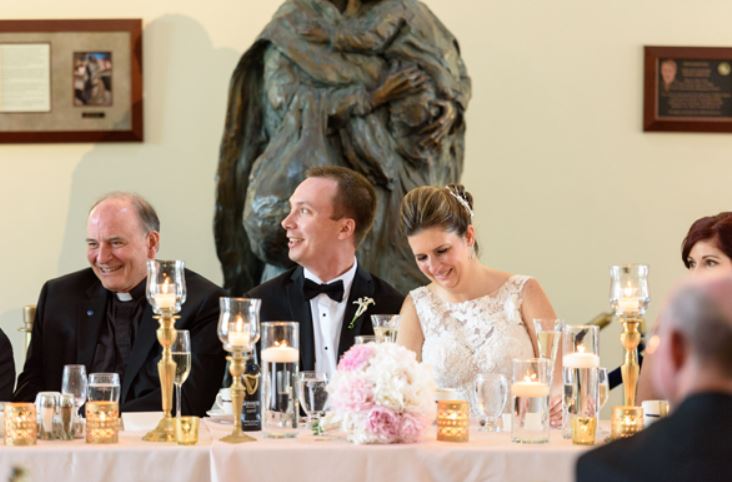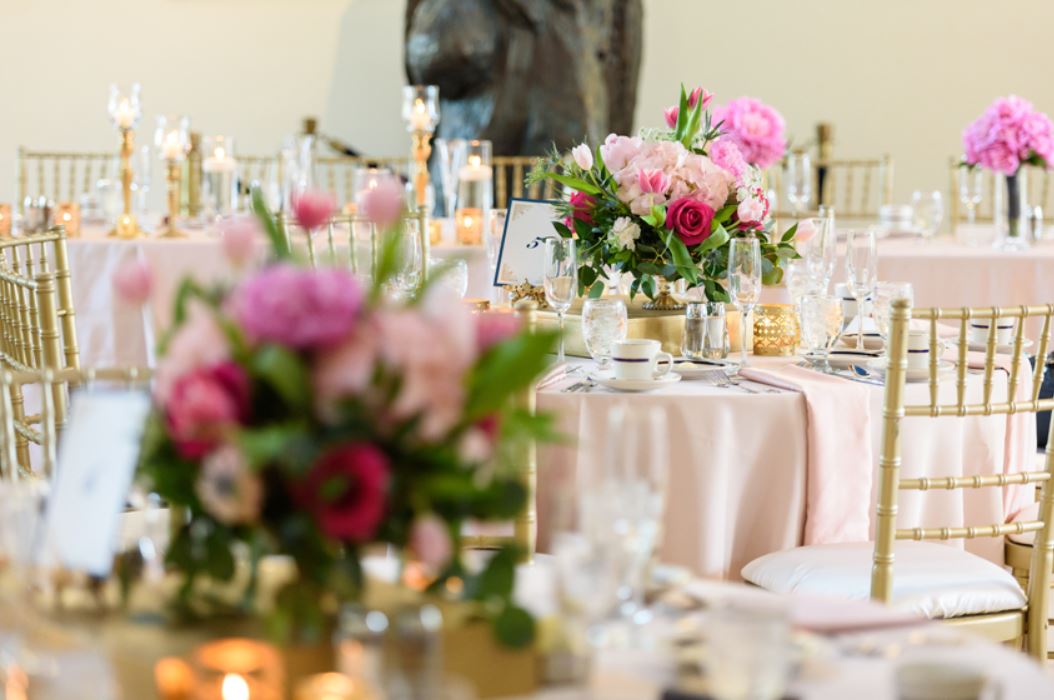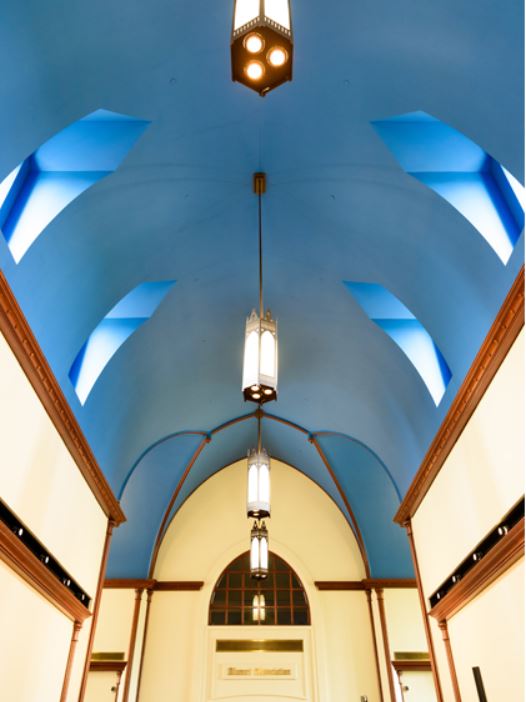 VenueND can assist with booking wedding receptions, rehearsal dinners, farewell brunches and hotel room blocks at the Morris Inn. To learn more about VenueND call (574) 631-1400 or visit http://weddings.nd.edu.