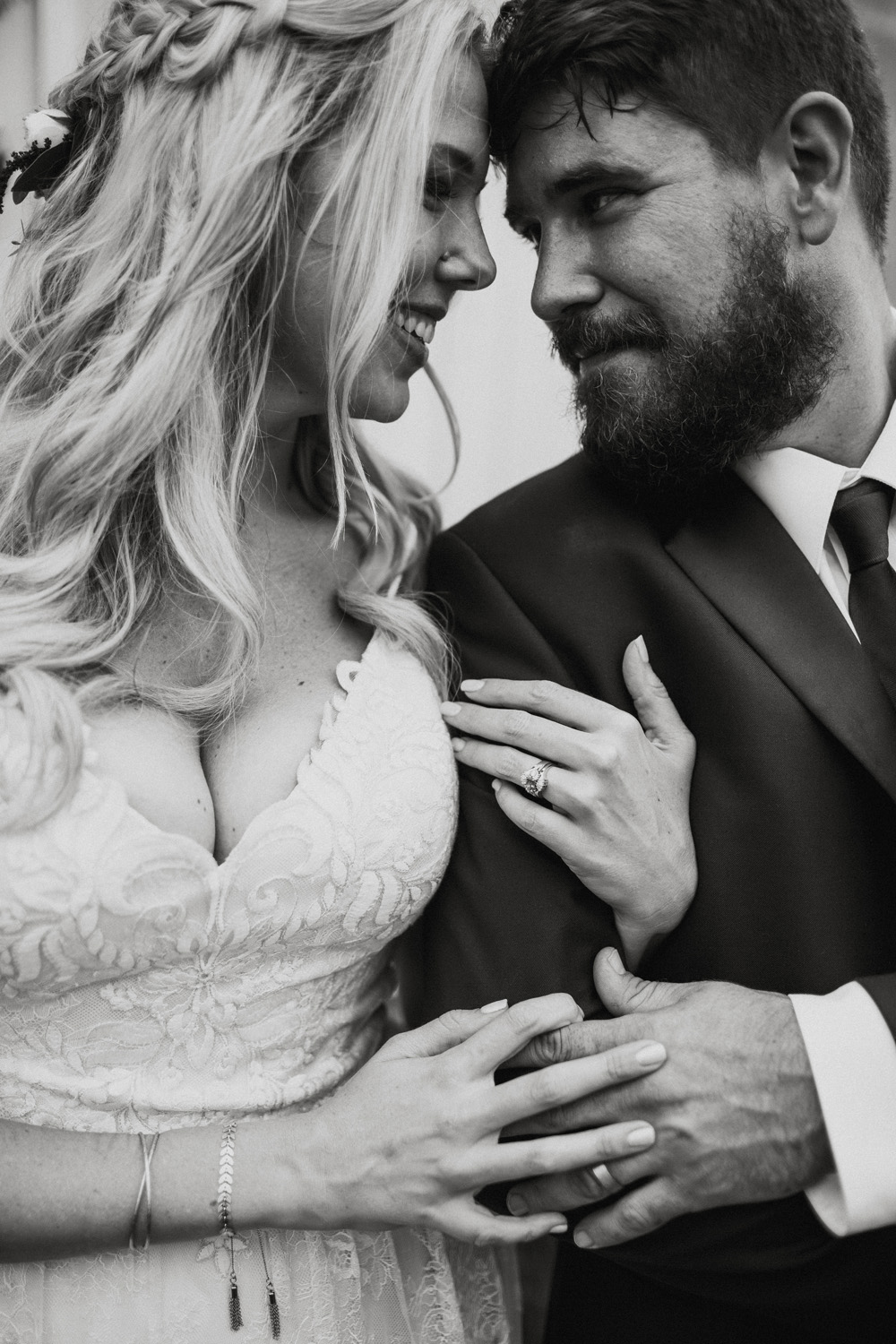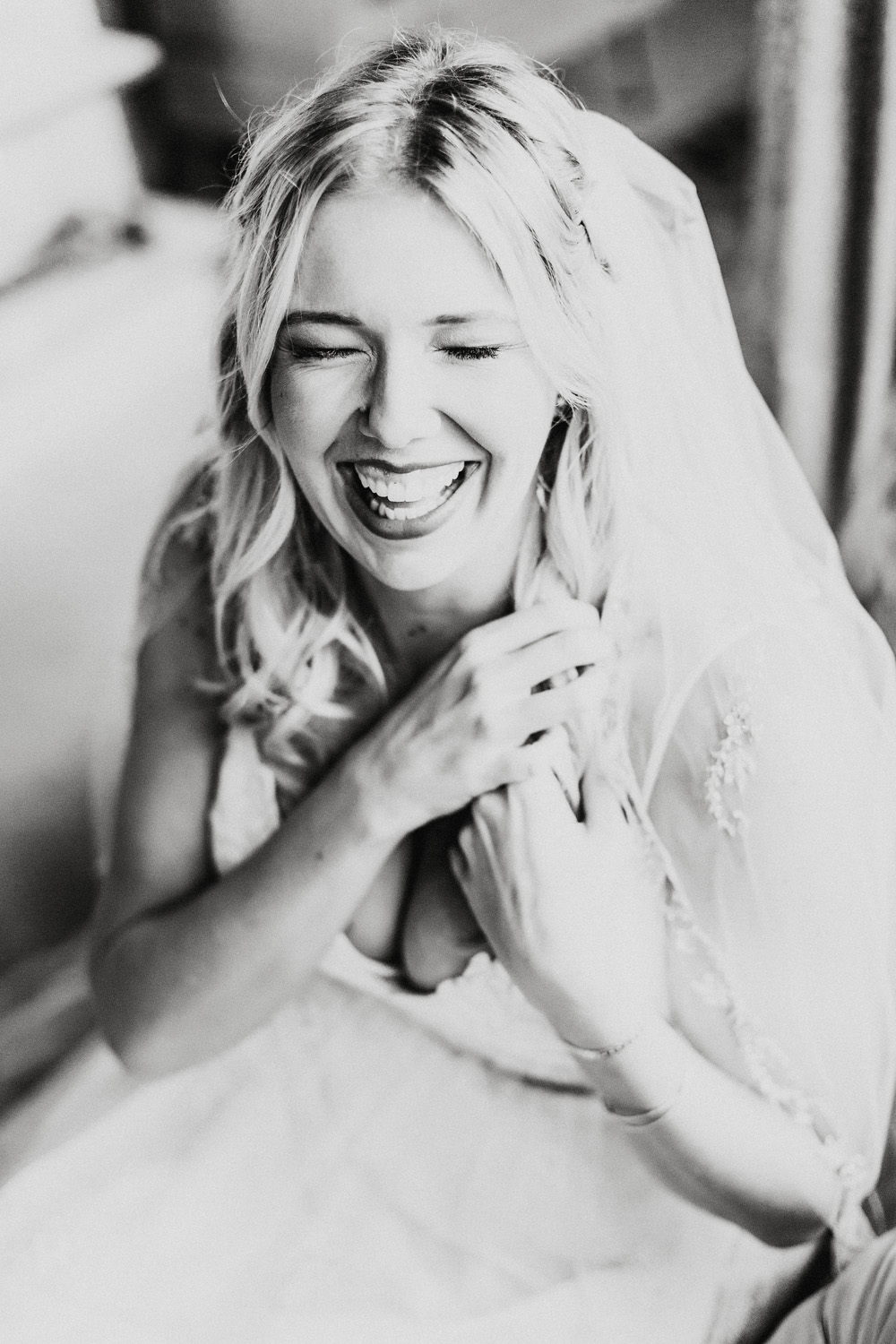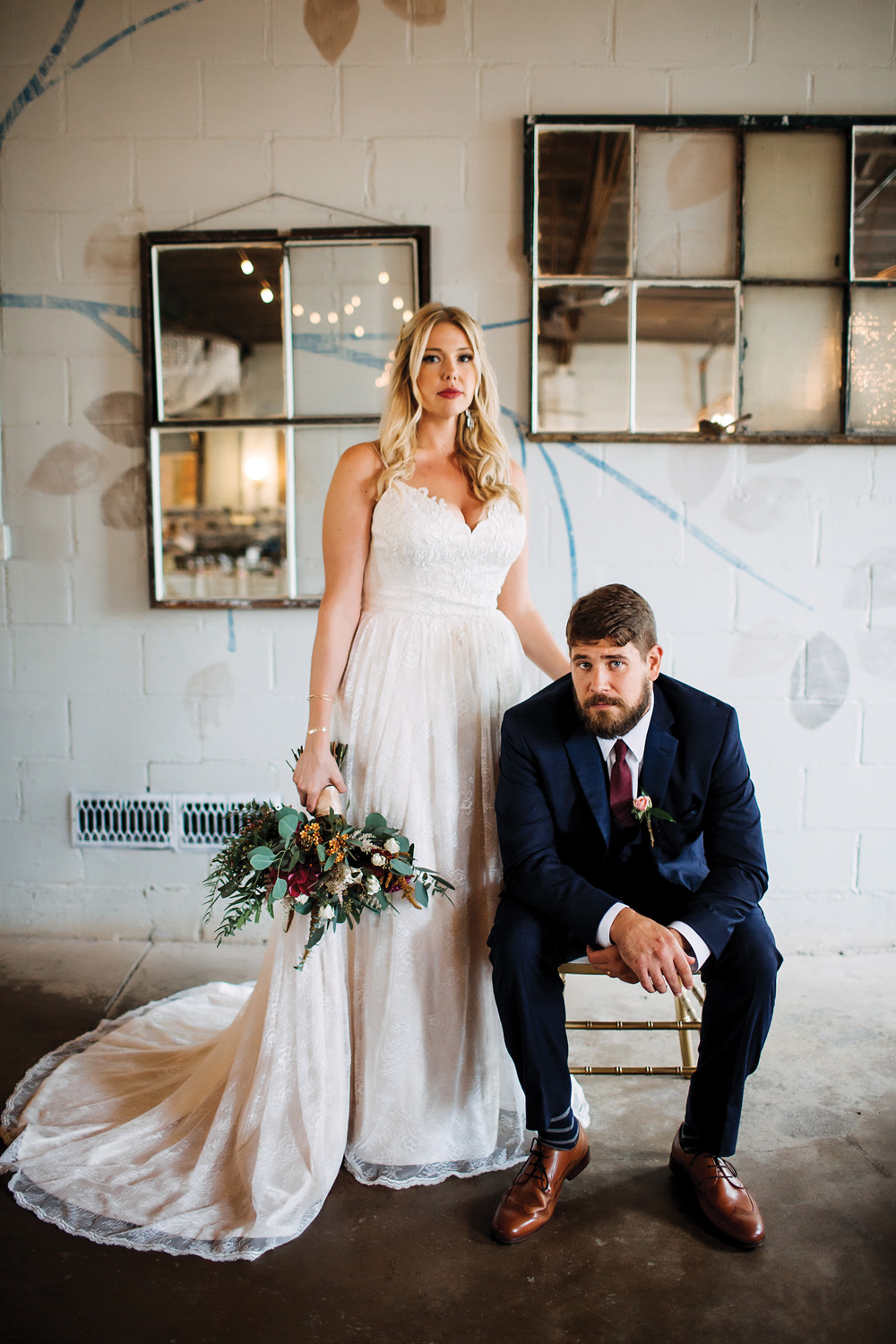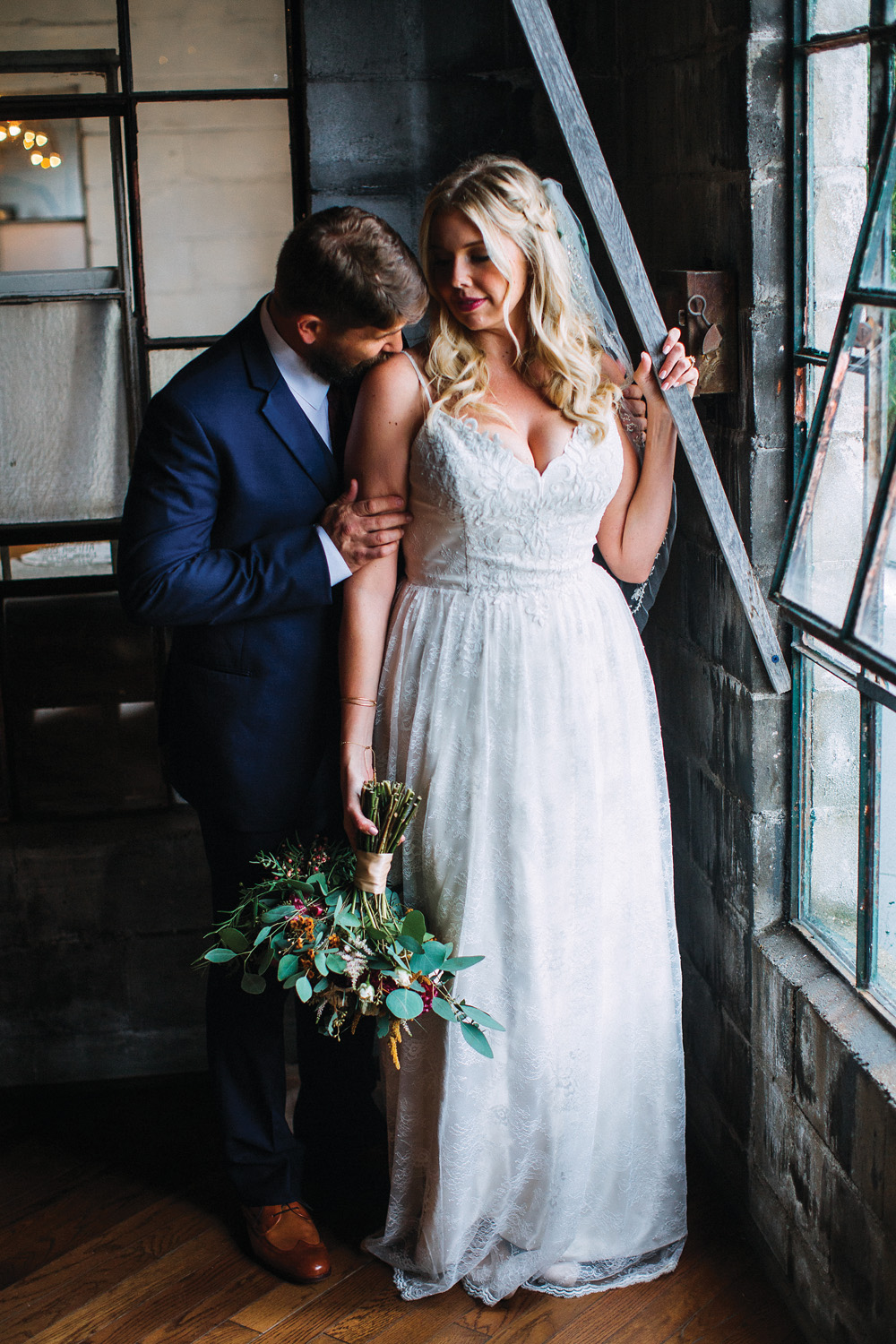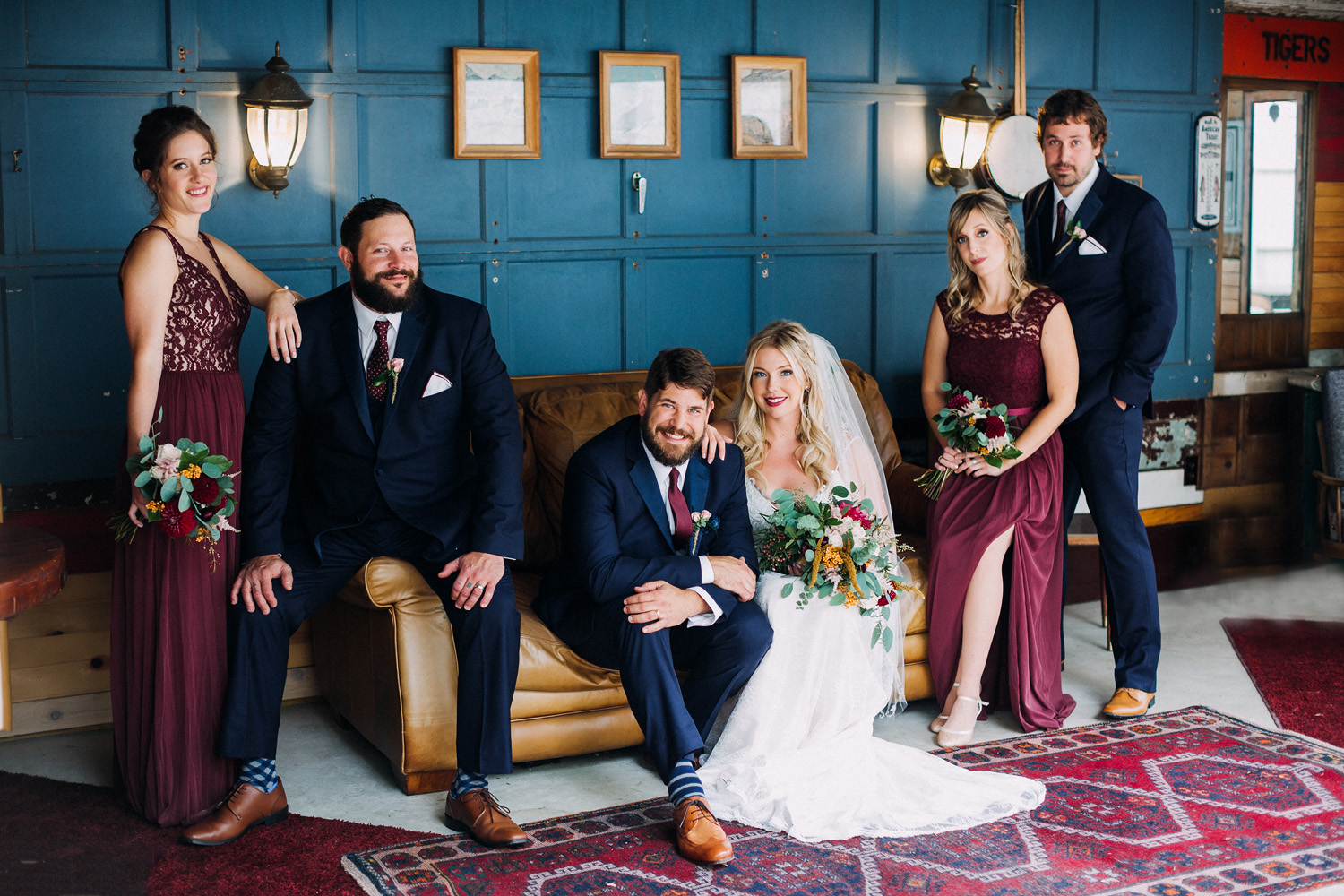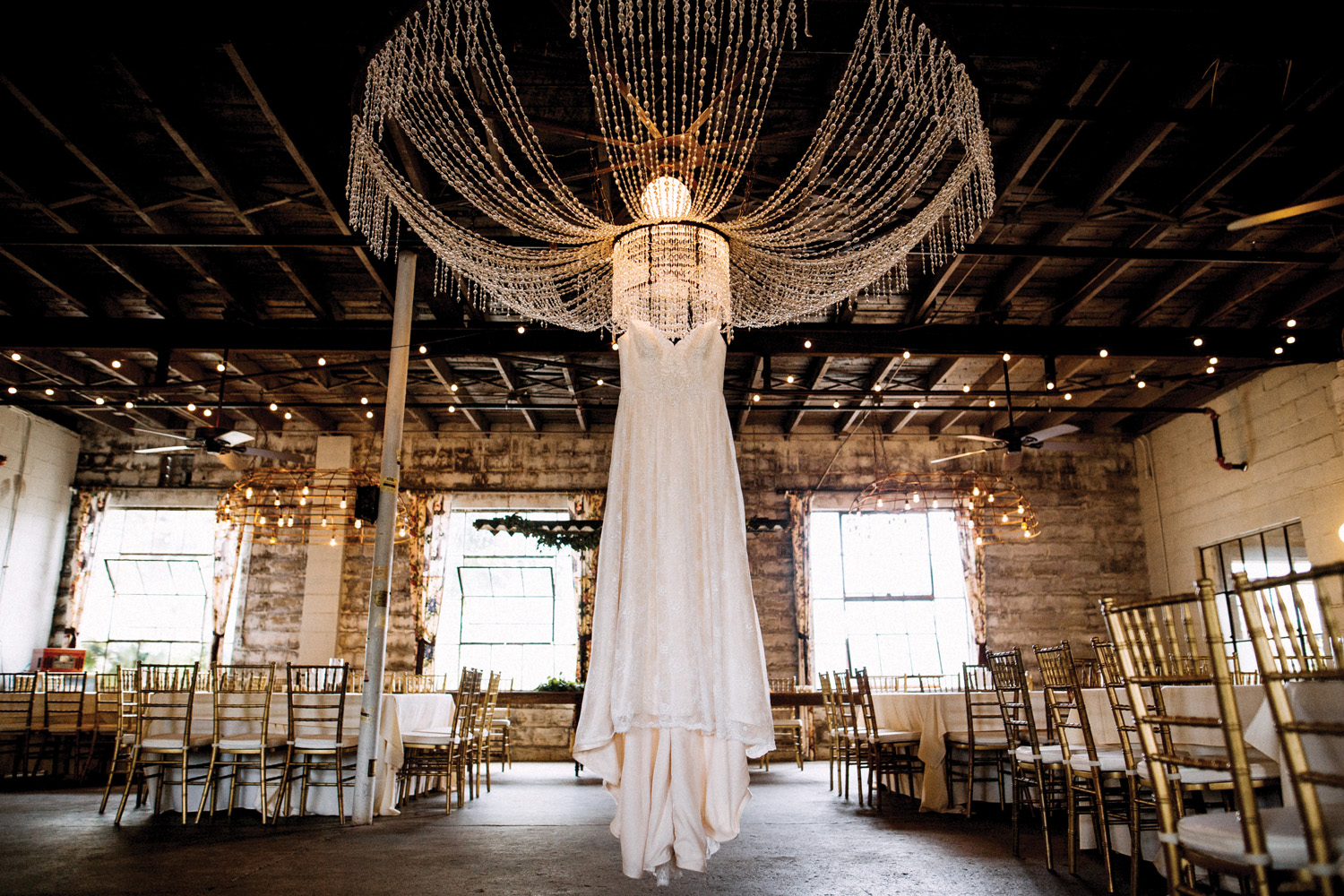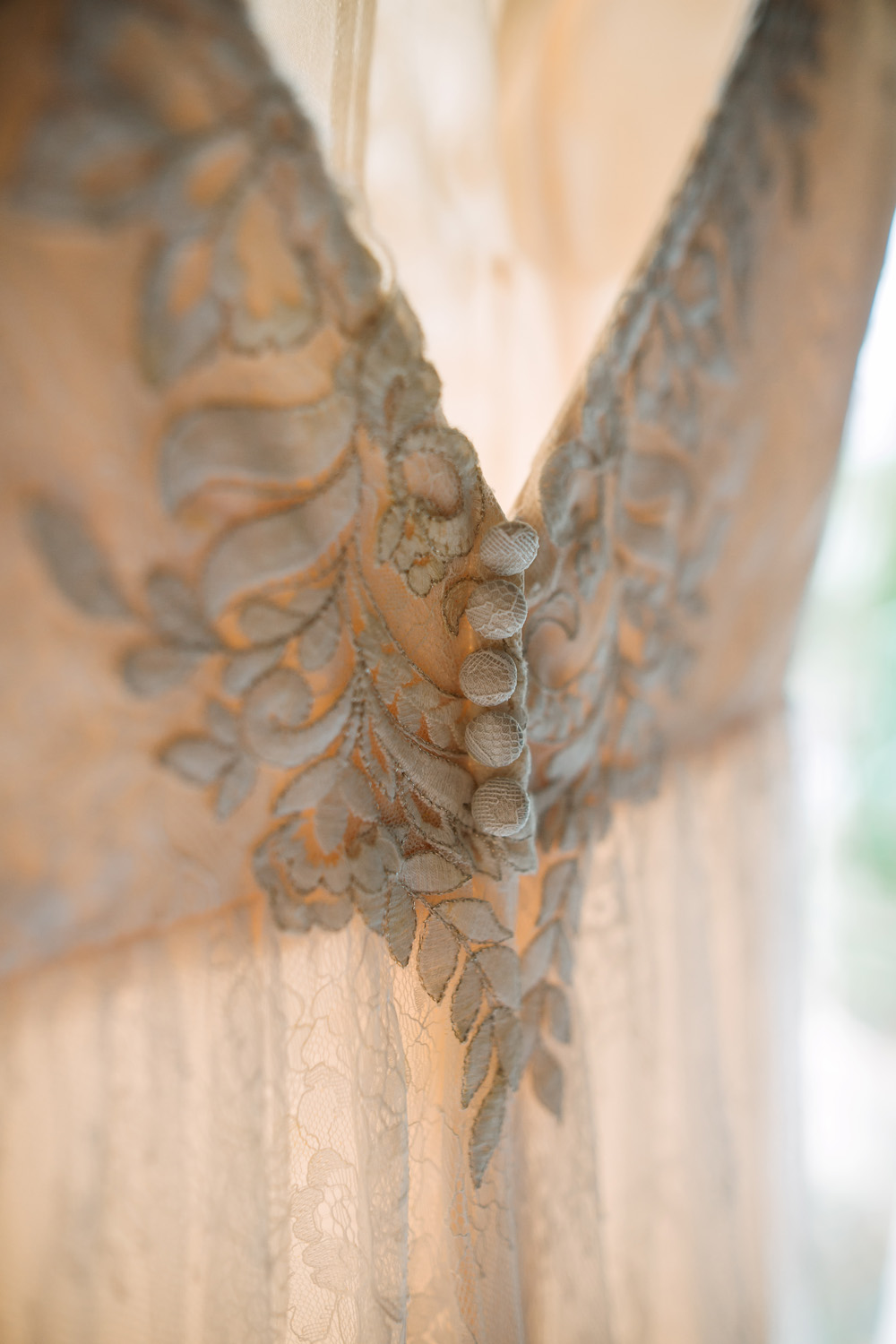 Describe Your Engagement 
Tim proposed days after we came home from our Gatlinburg, TN vacation. During our time there we had to escape the wildfires that ultimately burned down the cabin we were staying in. After a pretty traumatic experience, I was hesitant to head to Chicago a few days later to see my favorite Moon Child, Stevie Nicks, but knew I couldn't miss this show! At the end of her performance, she started talking about love  and that life is good, people are good, and everything is going to be okay! During this, I turned to see Tim down on one knee proposing. I knew from the moment I met him that he was the one, and I didn't hesitate to say YES!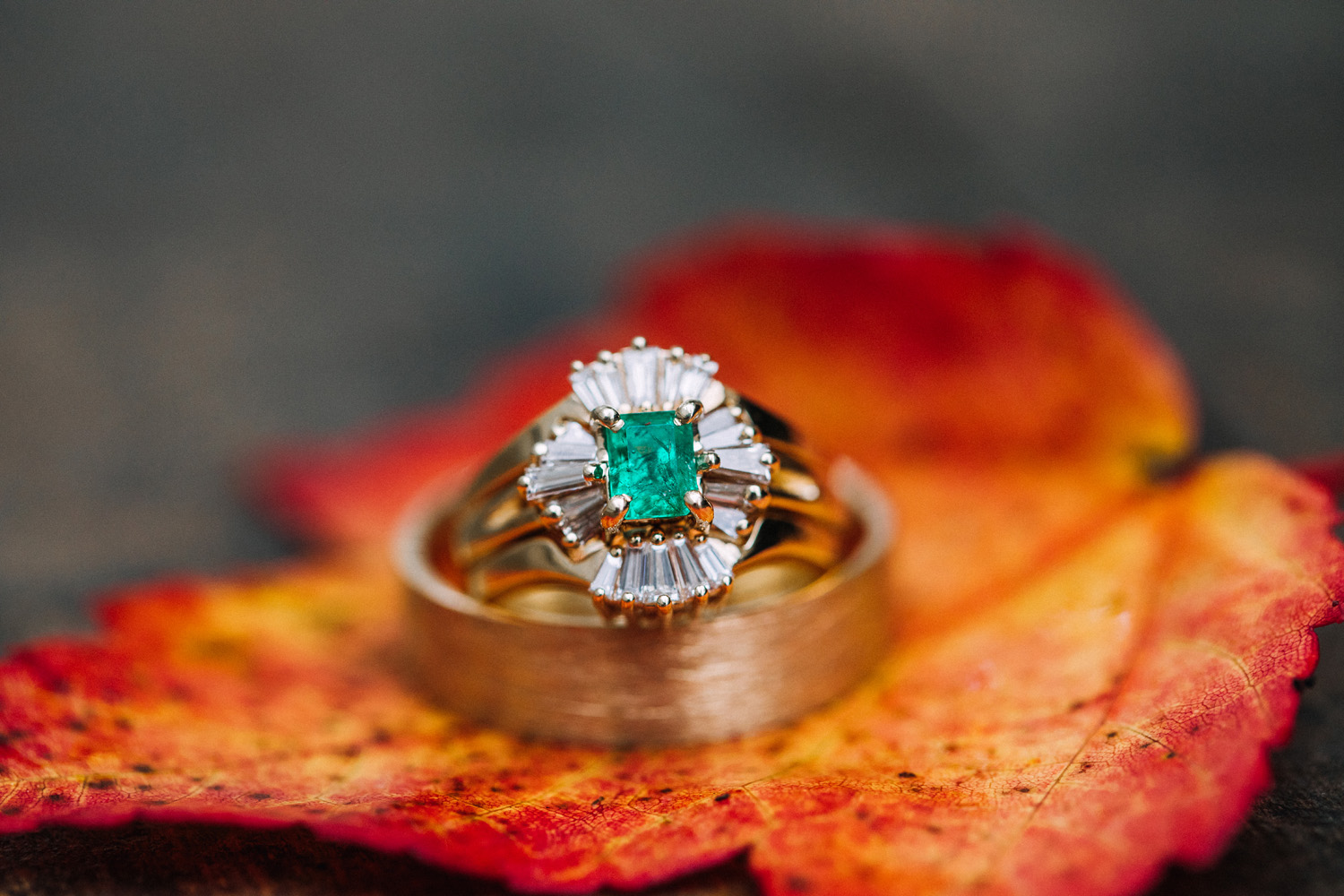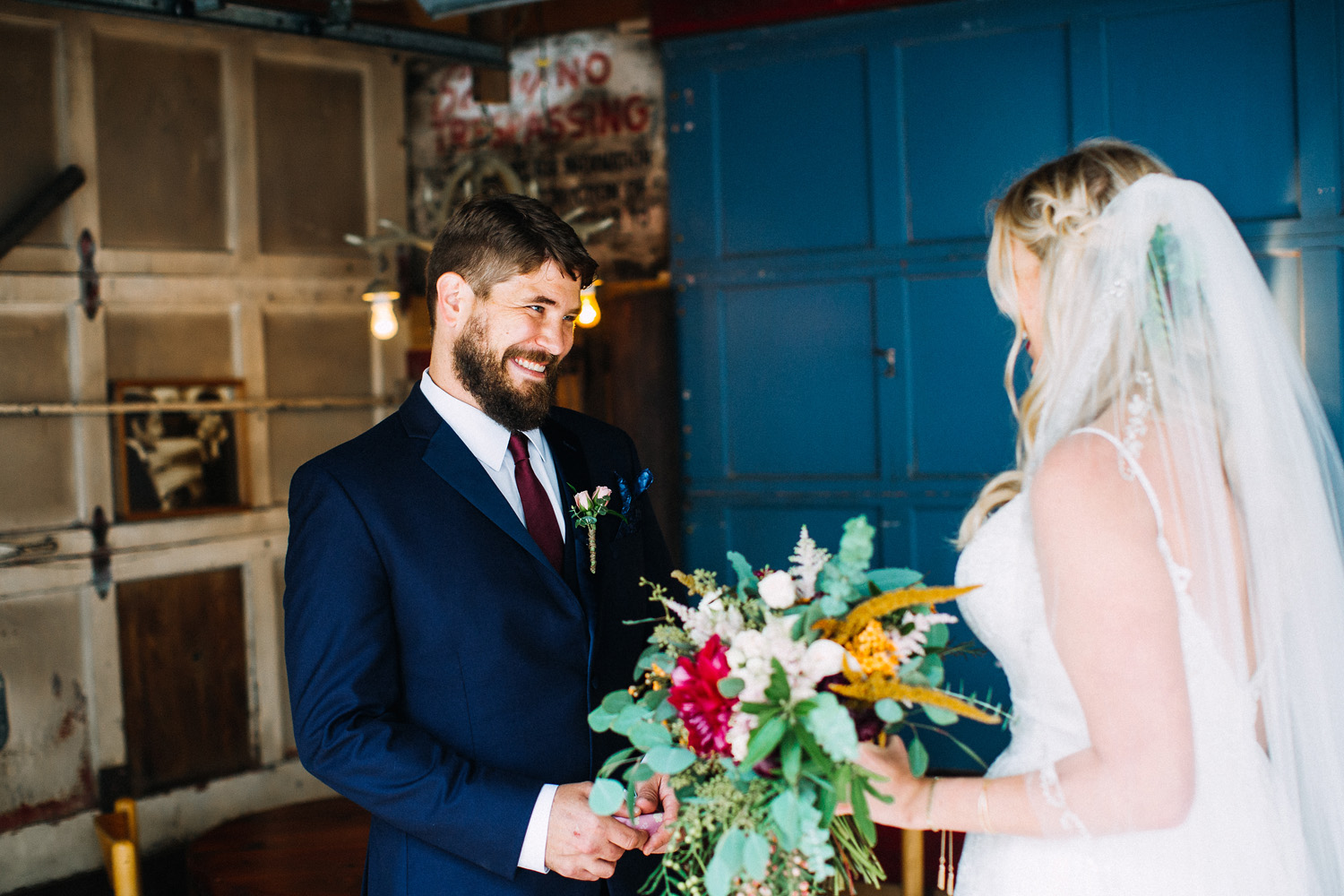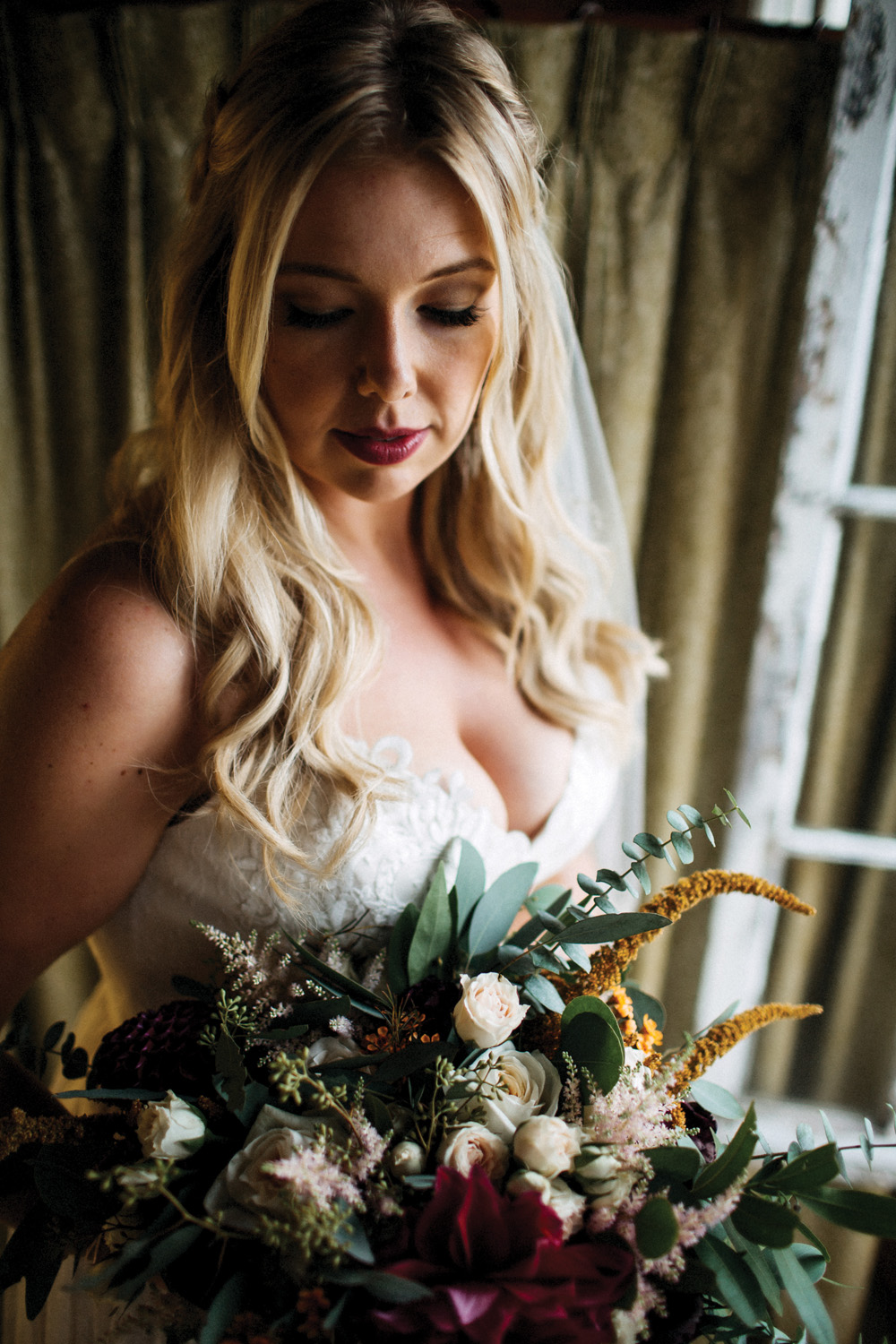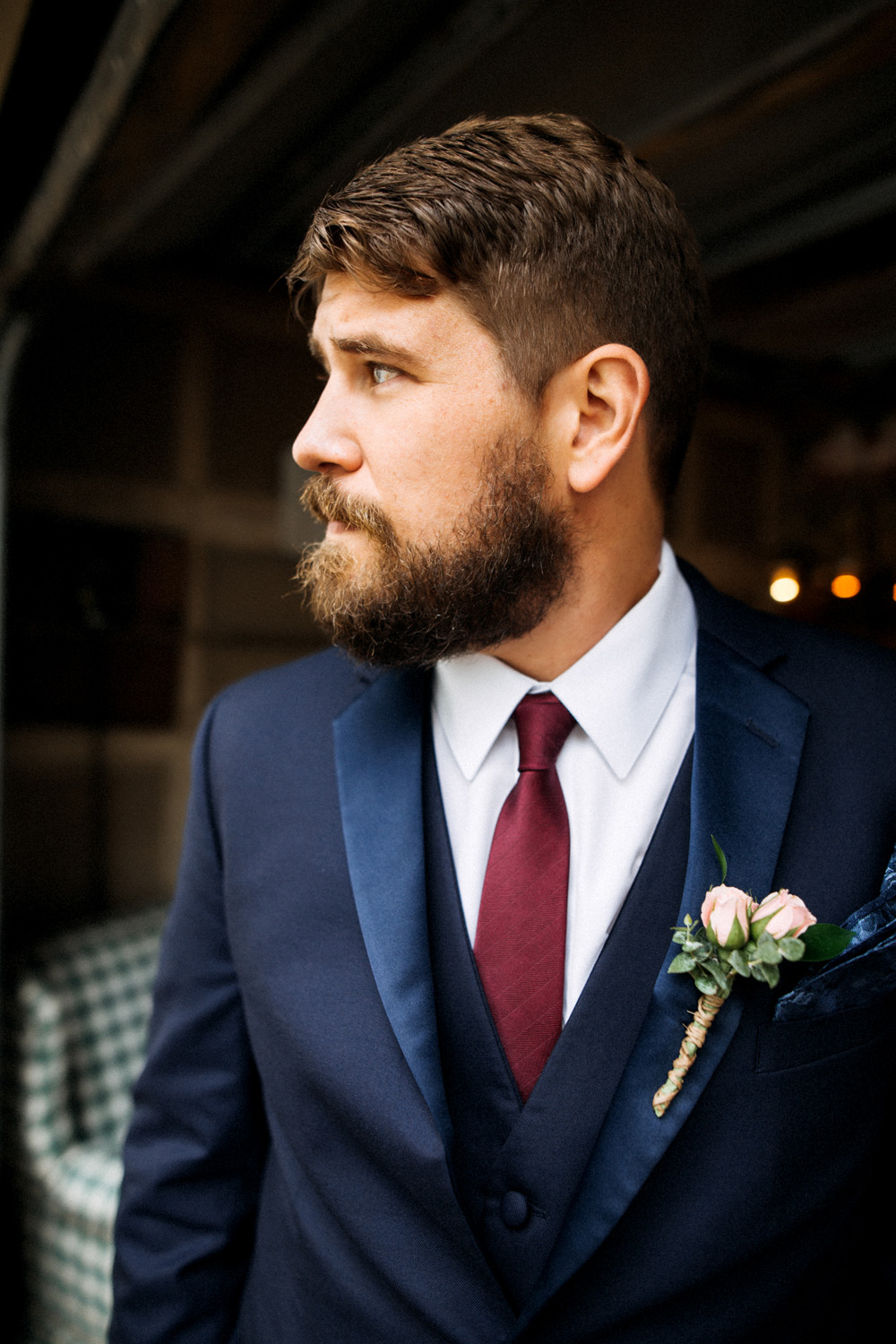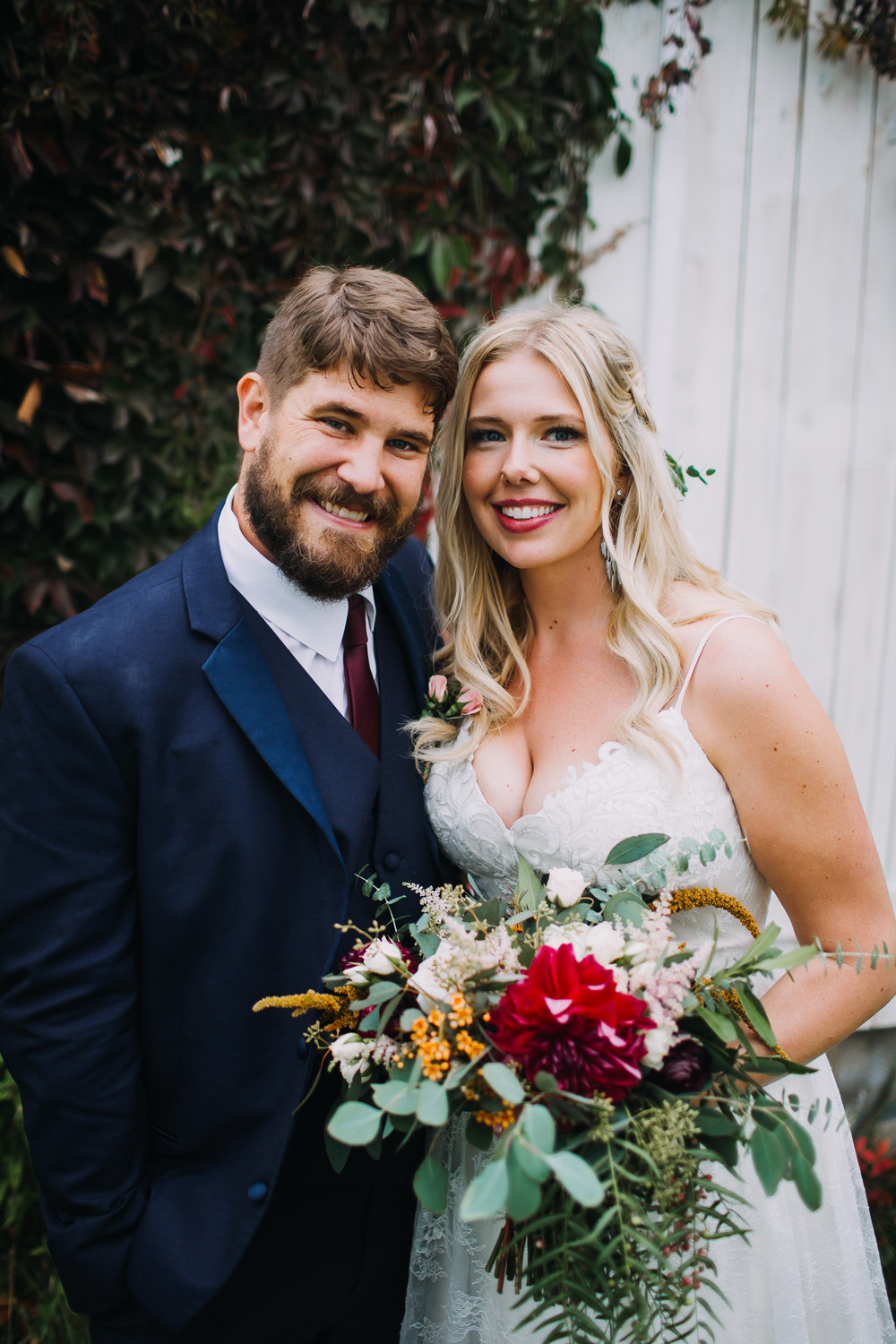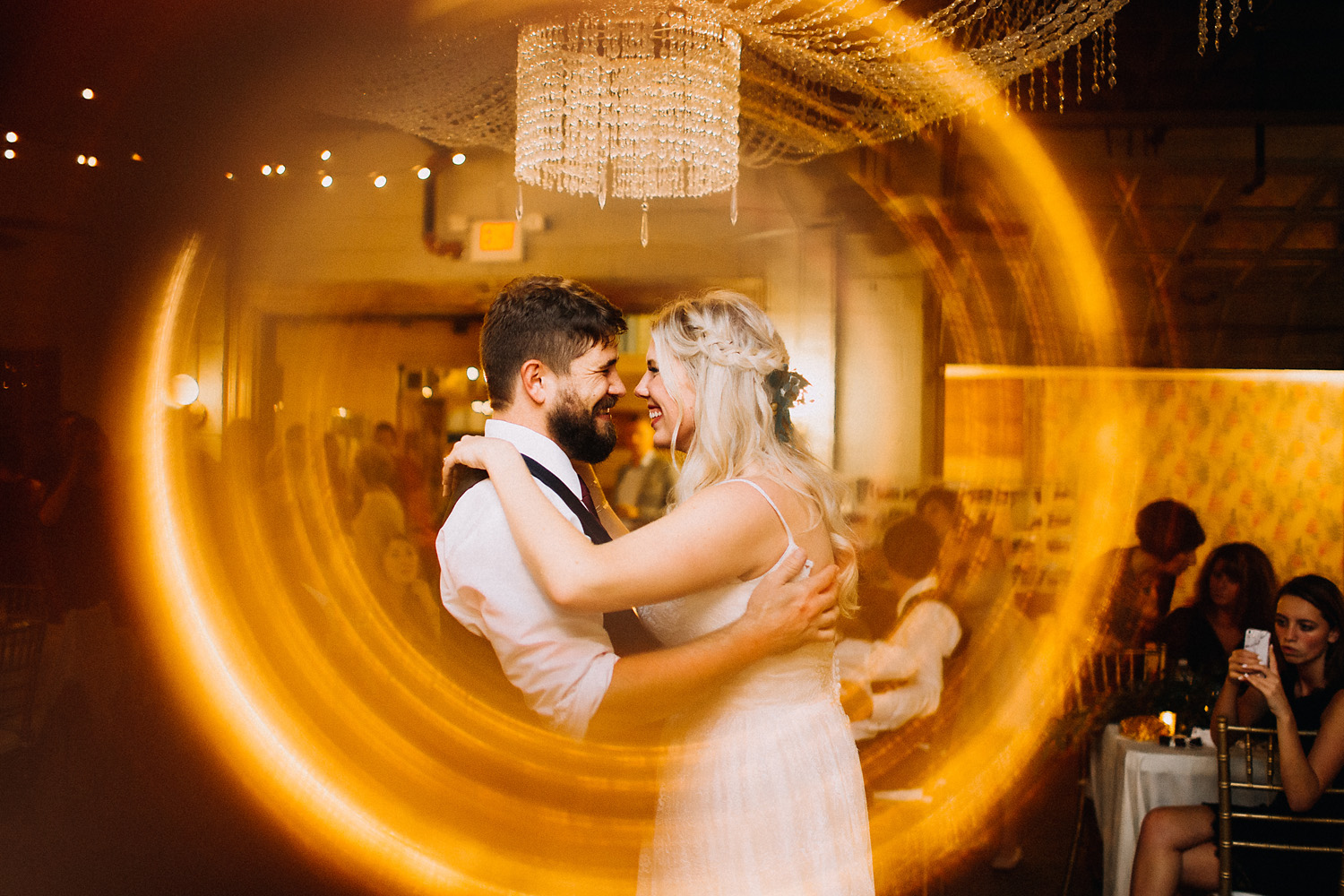 Describe Your Wedding Vision 
Our wedding was nothing short of a whimsical, vintage fairy tale. We focused the wedding on our first dance song, "Leather & Lace" and our vision fell into place without hesitation. Sundance Studio is an old blacksmith shop and the only venue we looked at. As we toured the venue, Frank Sinatra played through an old record player and we booked it on site. After that everything fell into place. We envisioned eucalyptus everywhere and violins playing in the background. We borrowed all of my grandma's lace doilies, used blush with pops of burgundy and burnt orange as a color scheme and I started searching for my perfect boho wedding dress. Before we knew it our big day was here and with the help of all our talented and hard-working vendors our fairy-tale transformed into our real life happily-ever-after.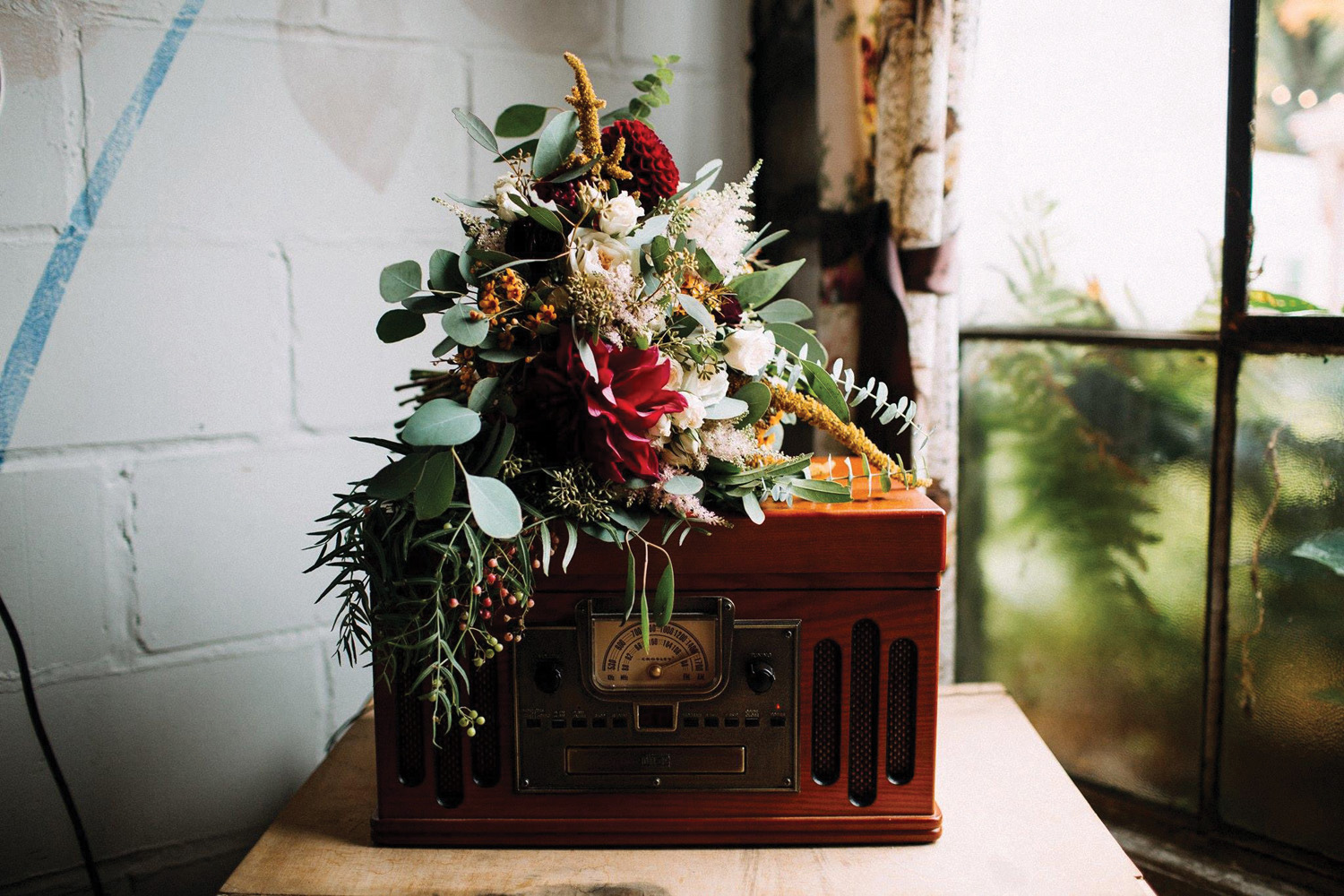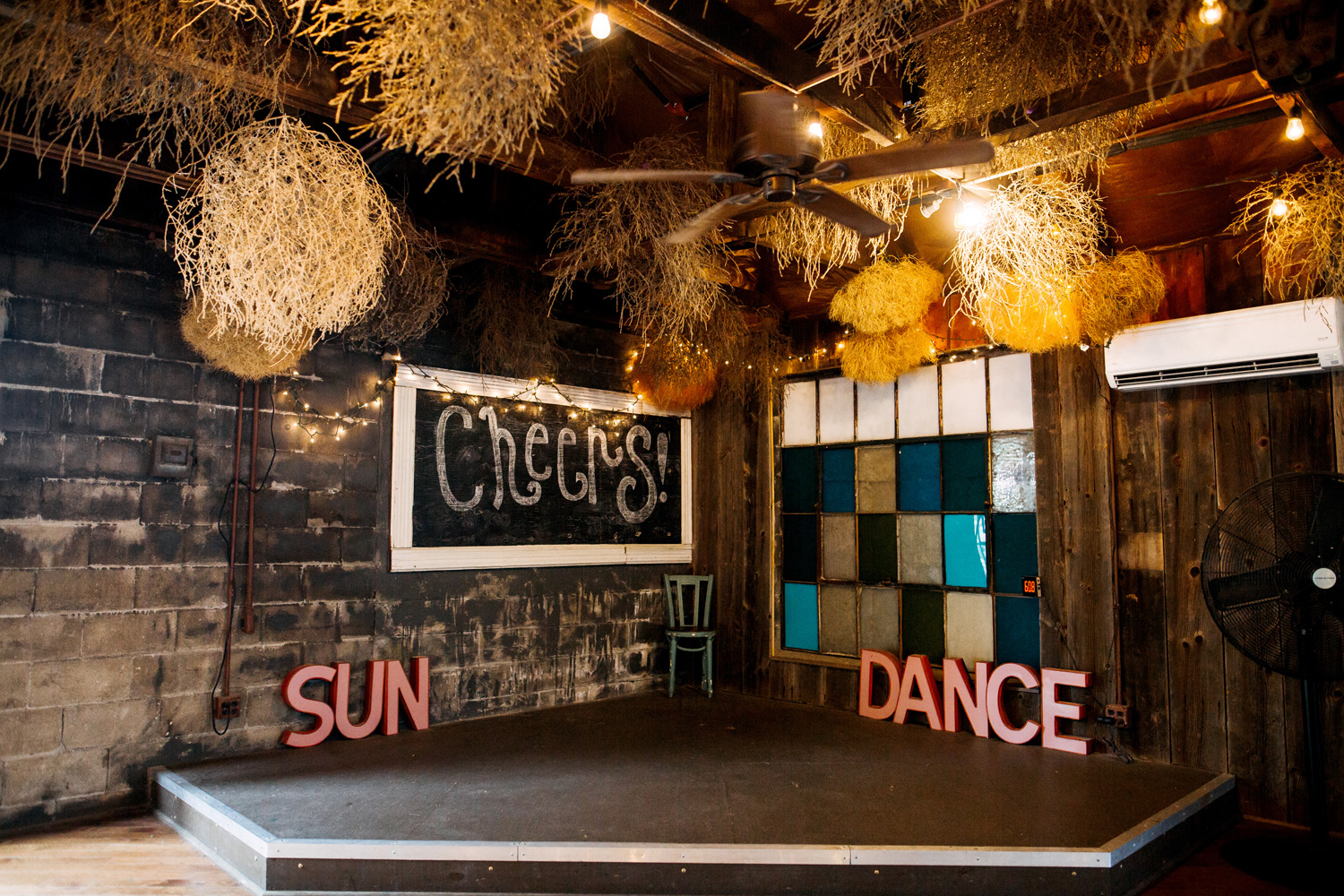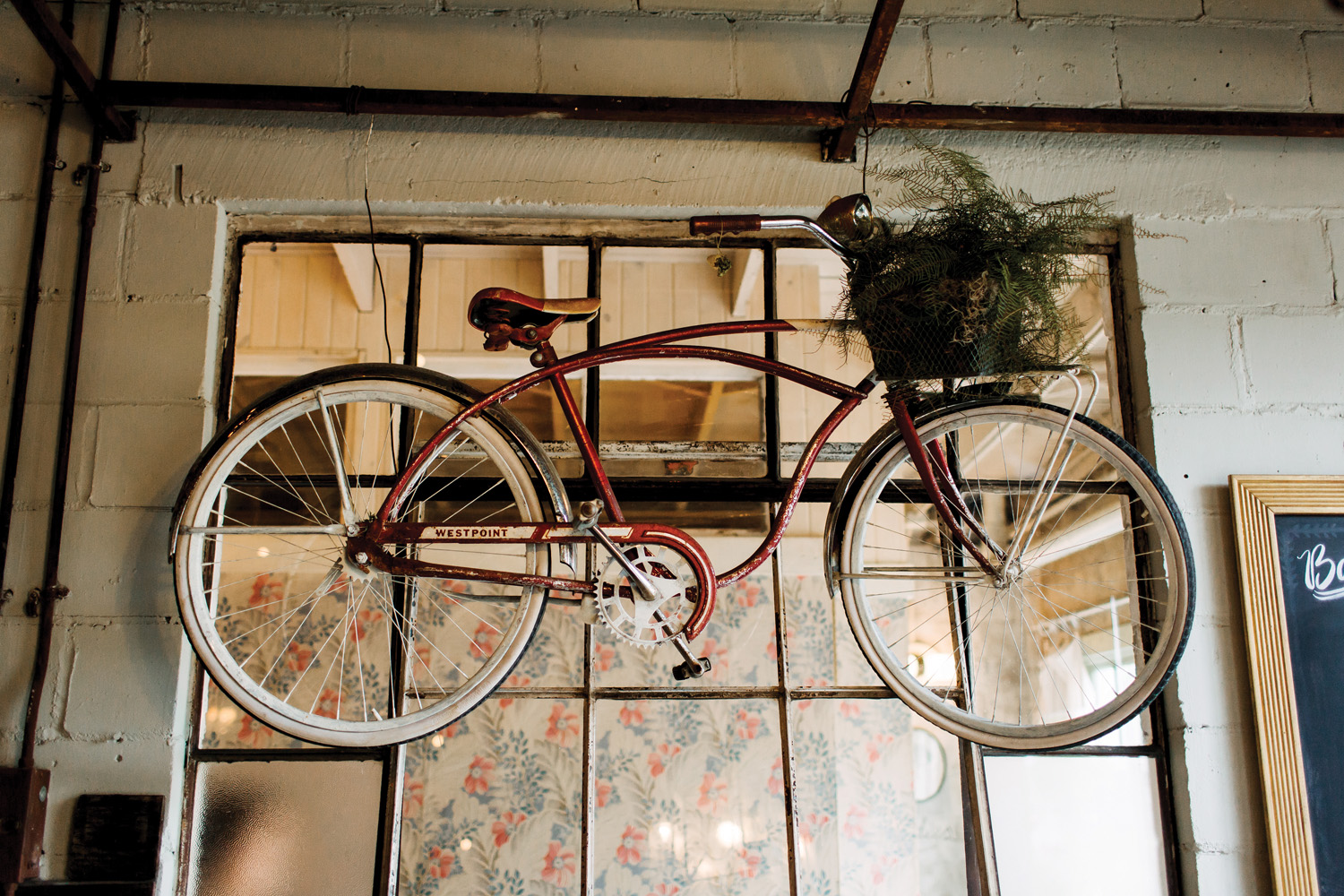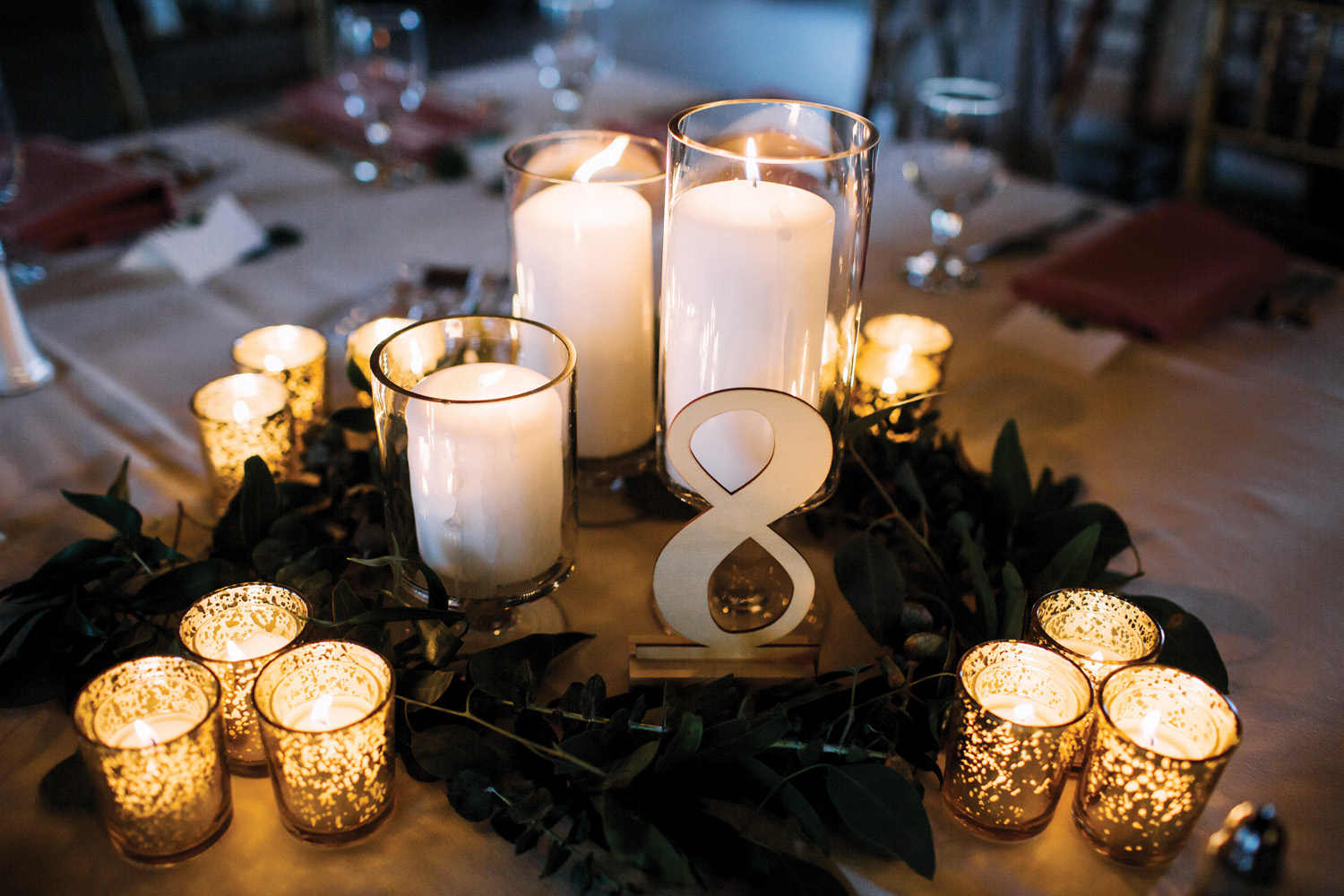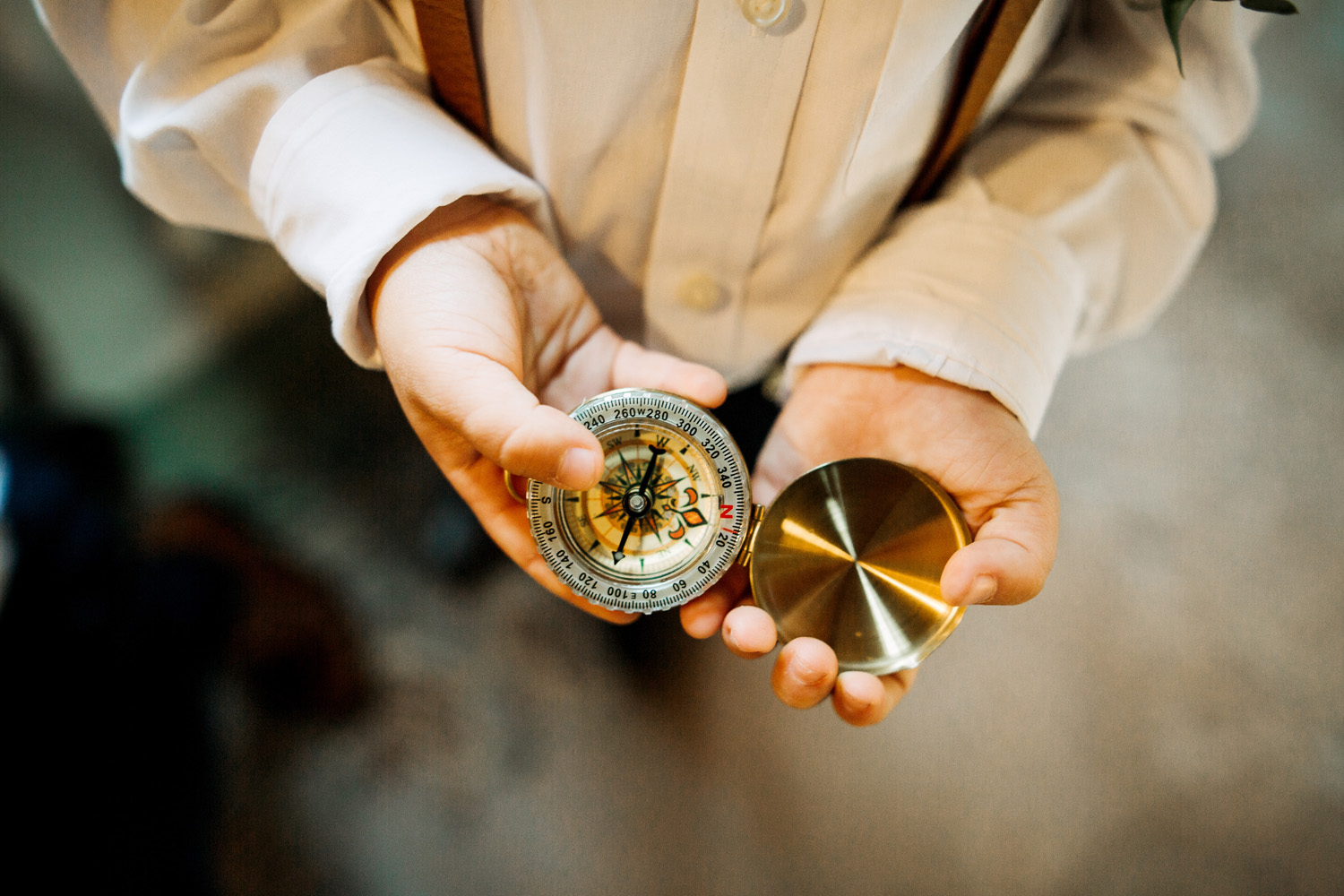 Describe Your Wedding Day 
Our wedding day started with rain but that didn't stop the boys from golfing in the morning while the girls practiced yoga and got ready. As we arrived at the venue I could feel the excitement as vendors set up floral arrangements and the cake was delivered. We went to the gorgeous bridal suite while we took photos with my favorite ladies and I nervously waited for our first look. Seeing Tim for the first time that day put my nerves at ease and he smiled like it was the first time he saw me. Guests started arriving and my dad gave me away to my happily-ever-after. Our short but sweet ceremony told of our crazy adventure and how we met and ended with our first kiss as husband and wife. After our vows, we celebrated with our closests family and friends, heartfelt speeches, delicious food, bad dancing, and so much love!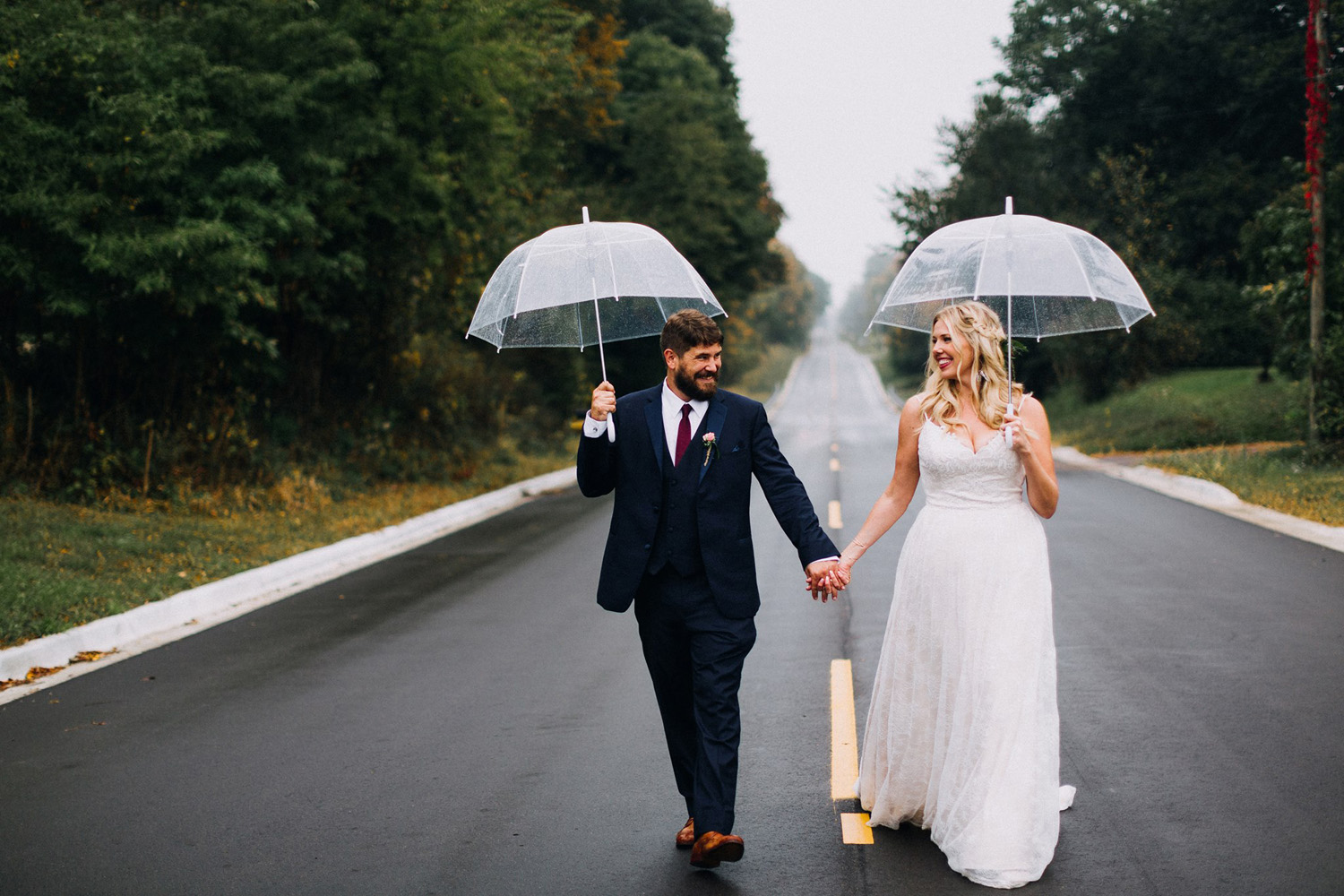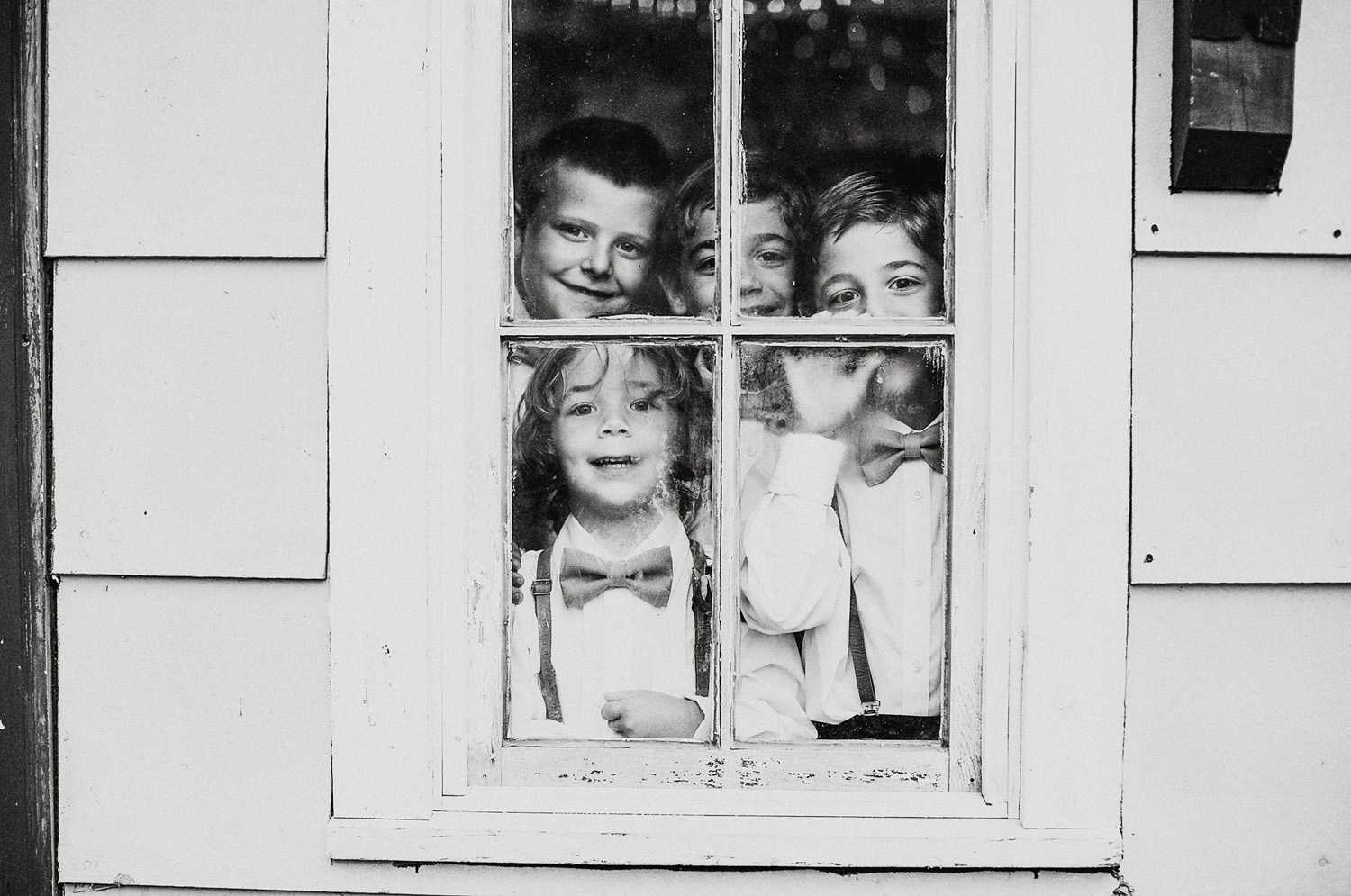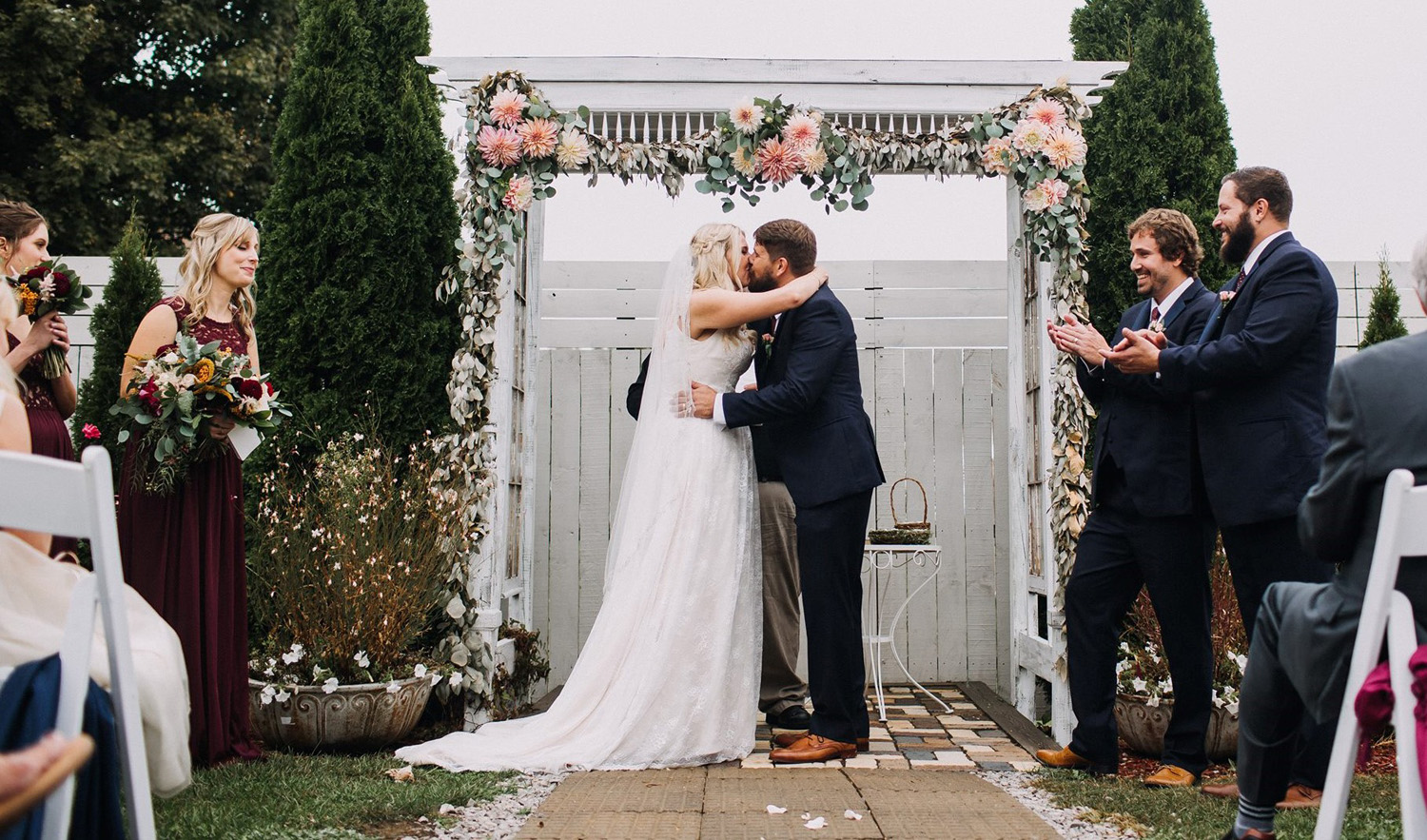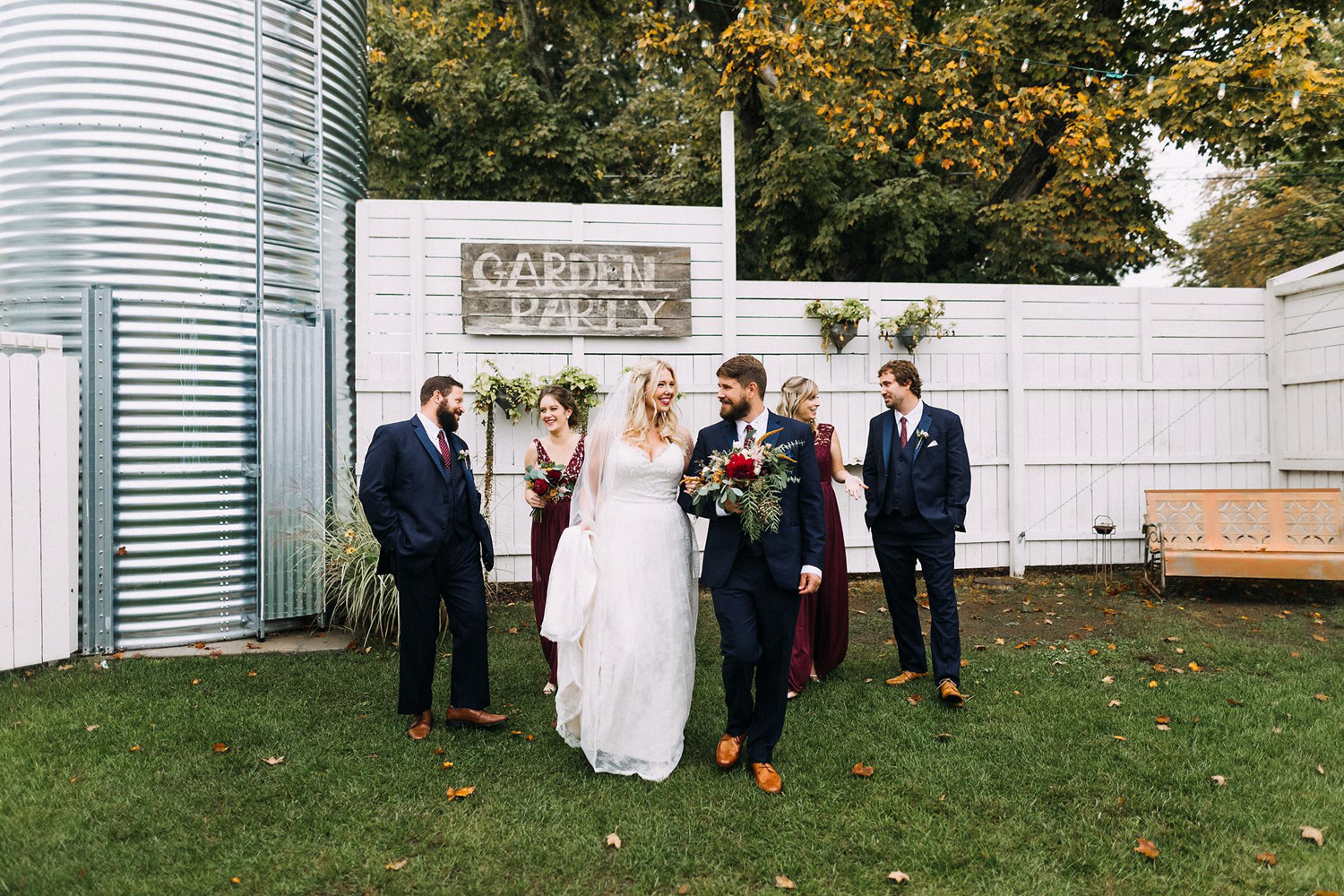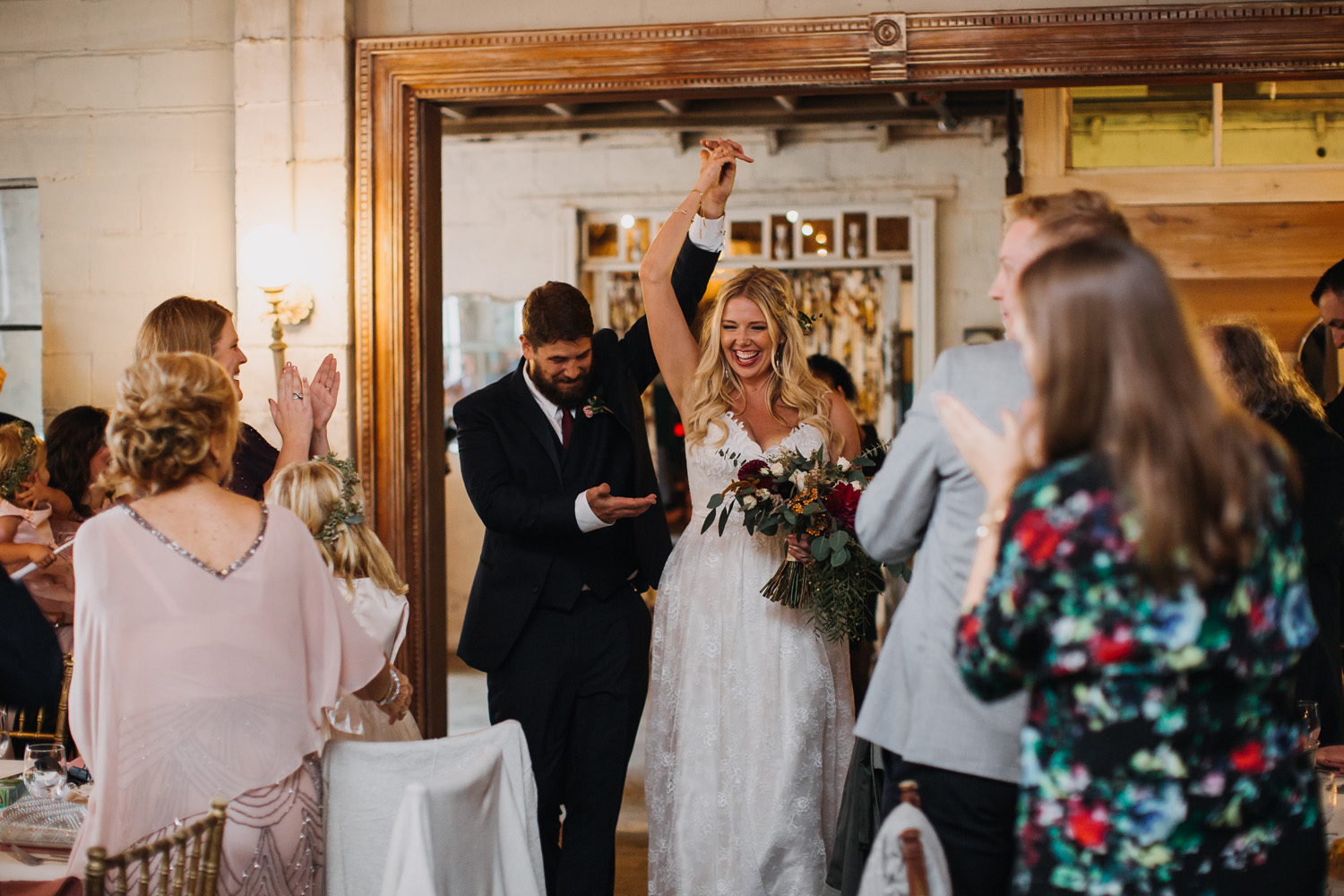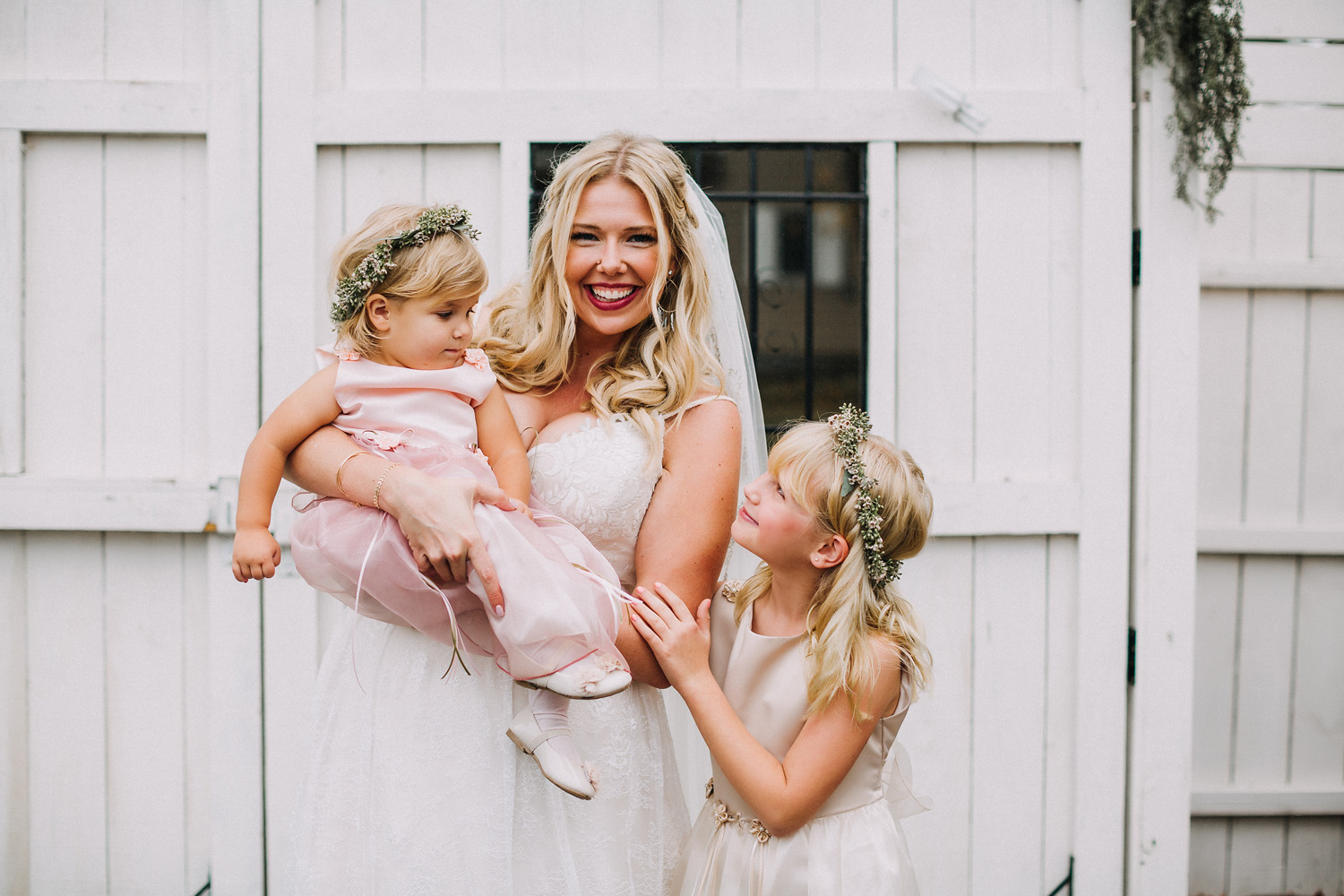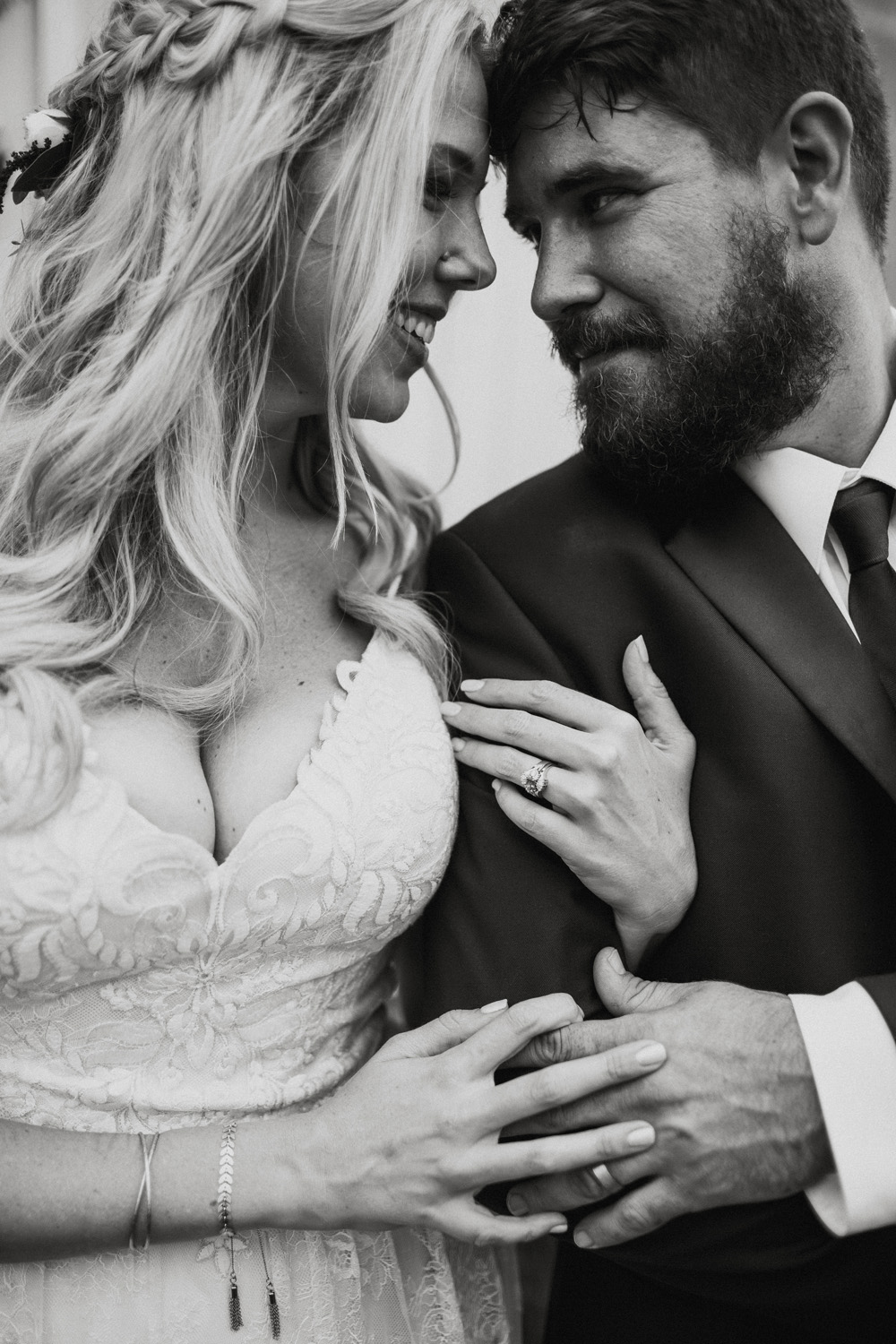 Your Advice to Engaged Couples  
Every single detail that you will spend countless hours on to make sure all goes off without a hitch, as expected, will not, but none of that will matter in the end. Your day will be absolutely perfect and that's because of the wonderful family and friends who you will share it with. I have never experienced the happiness and love that I felt on our wedding day. The details that did not go as planned are not even worth mentioning, and to be honest I can barely remember. What I do remember is the LOVE. Marrying my husband and being surrounded by our family and friends is the most beautiful moment we've experienced.