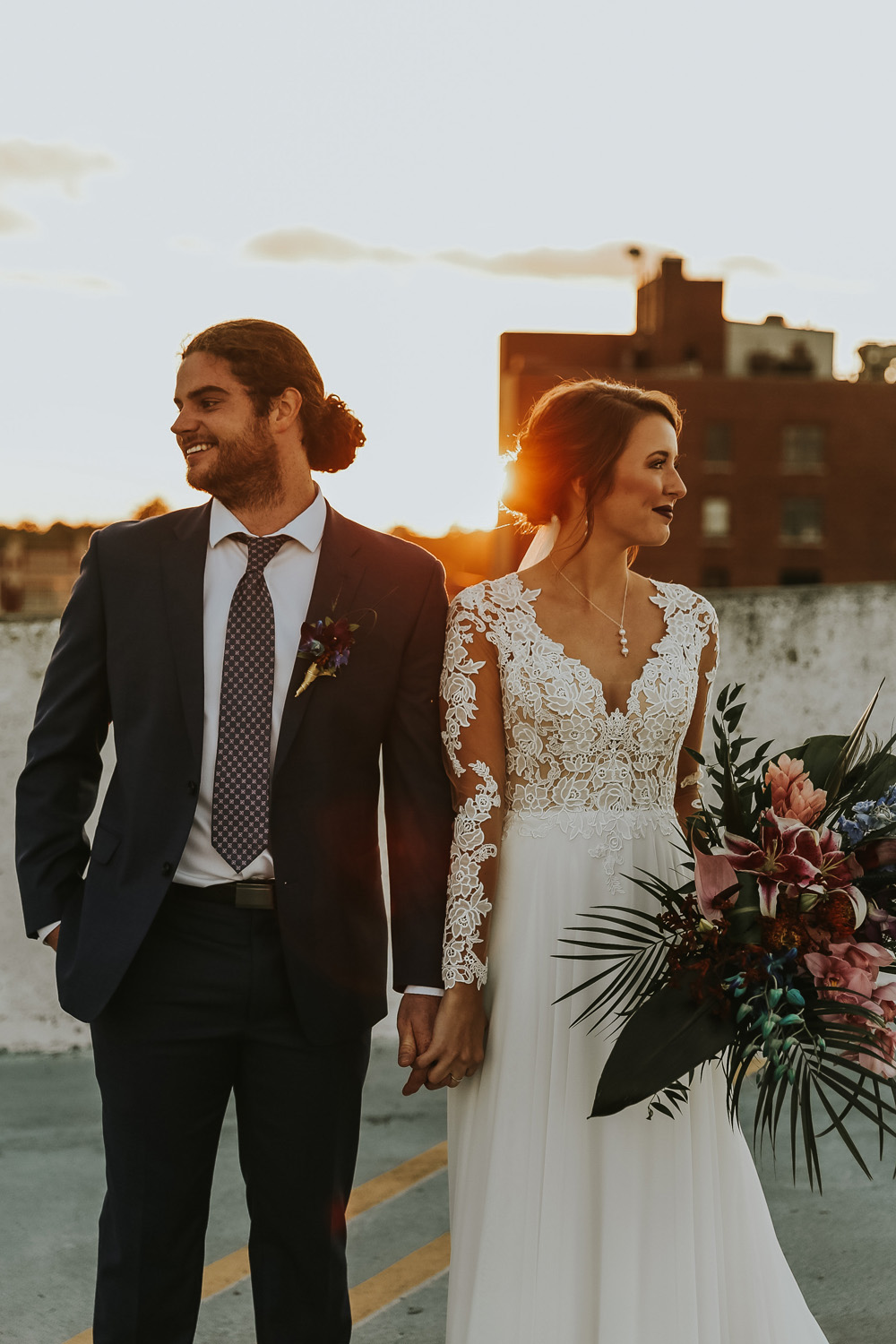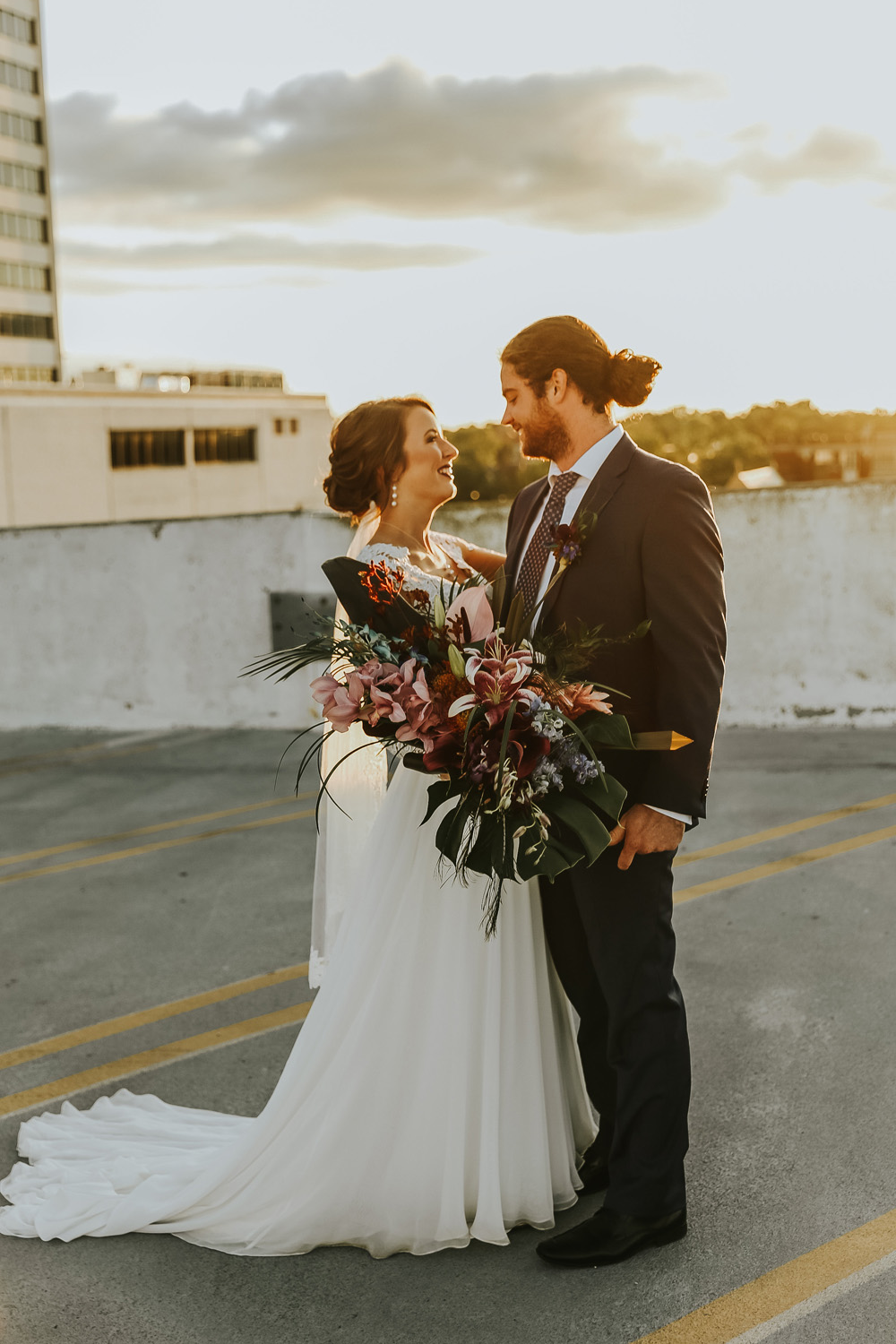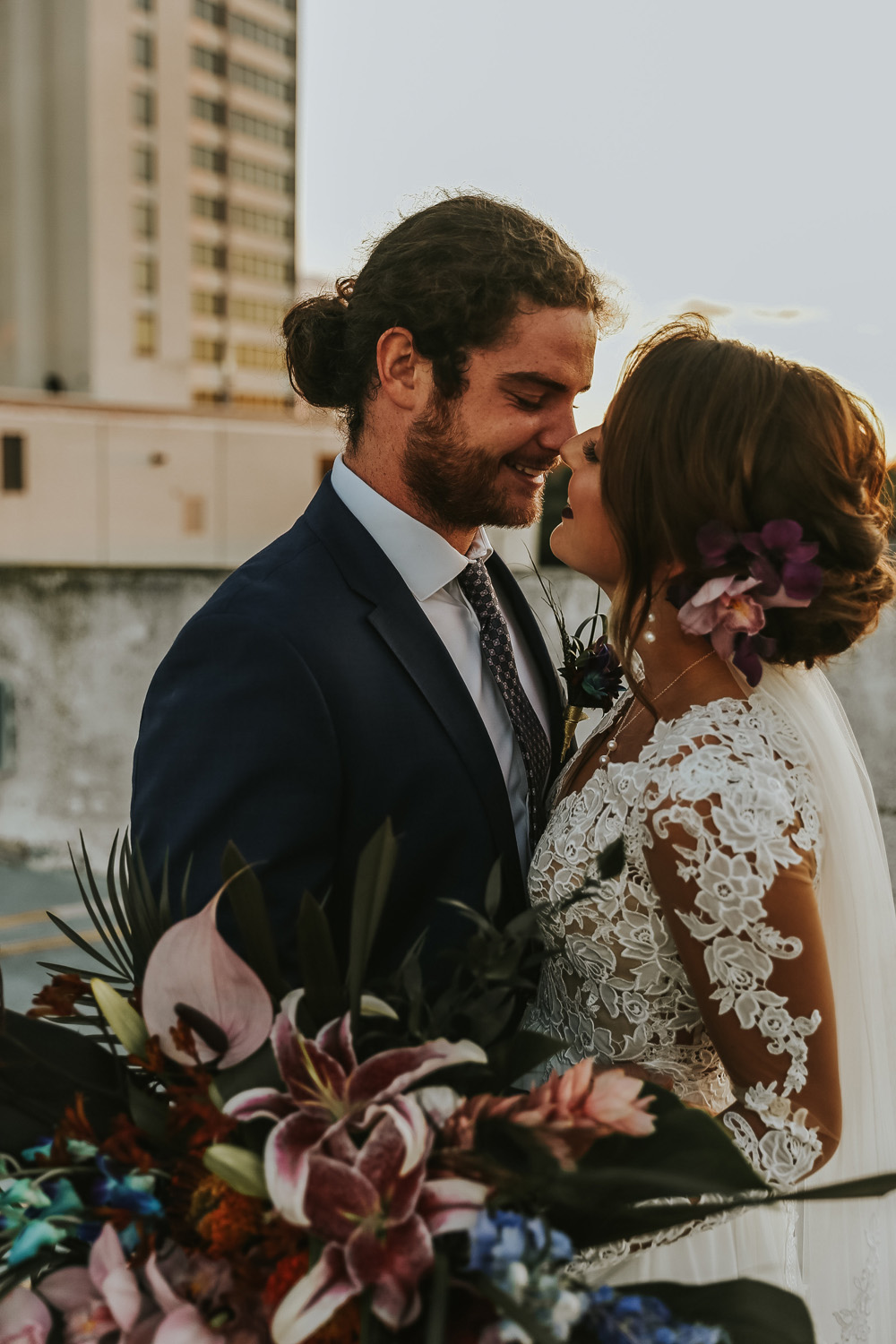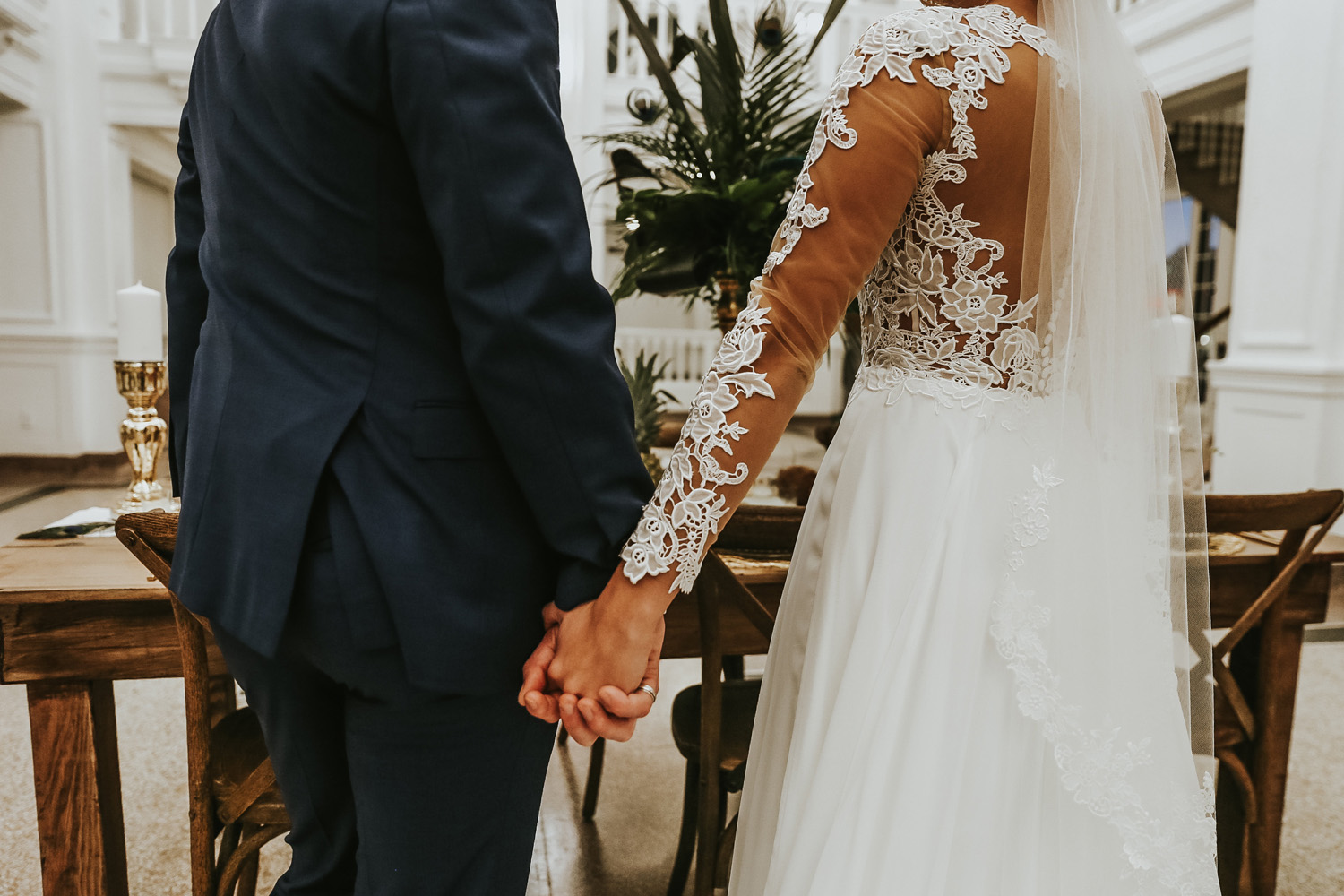 We are very excited to welcome an amazing new venue to our hometown here in South Bend, IN. After seeing the elegant event space at The Lasalle we knew we wanted to go with a vibrant color scheme to make it really stand out. We brought tropical and bohemian vibes to life in this blank space filled with natural light, vaulted ceilings, and three stunning chandeliers. Our talented florist, Snapdragon Designs, stole the show with her bouquets and centerpieces filled with atypical flowers that you don't usually see across Burns Rentals farmhouse table. Speaking of Burns, they provided amazing table settings and other rentals that really helped tie our entire theme together for this shoot.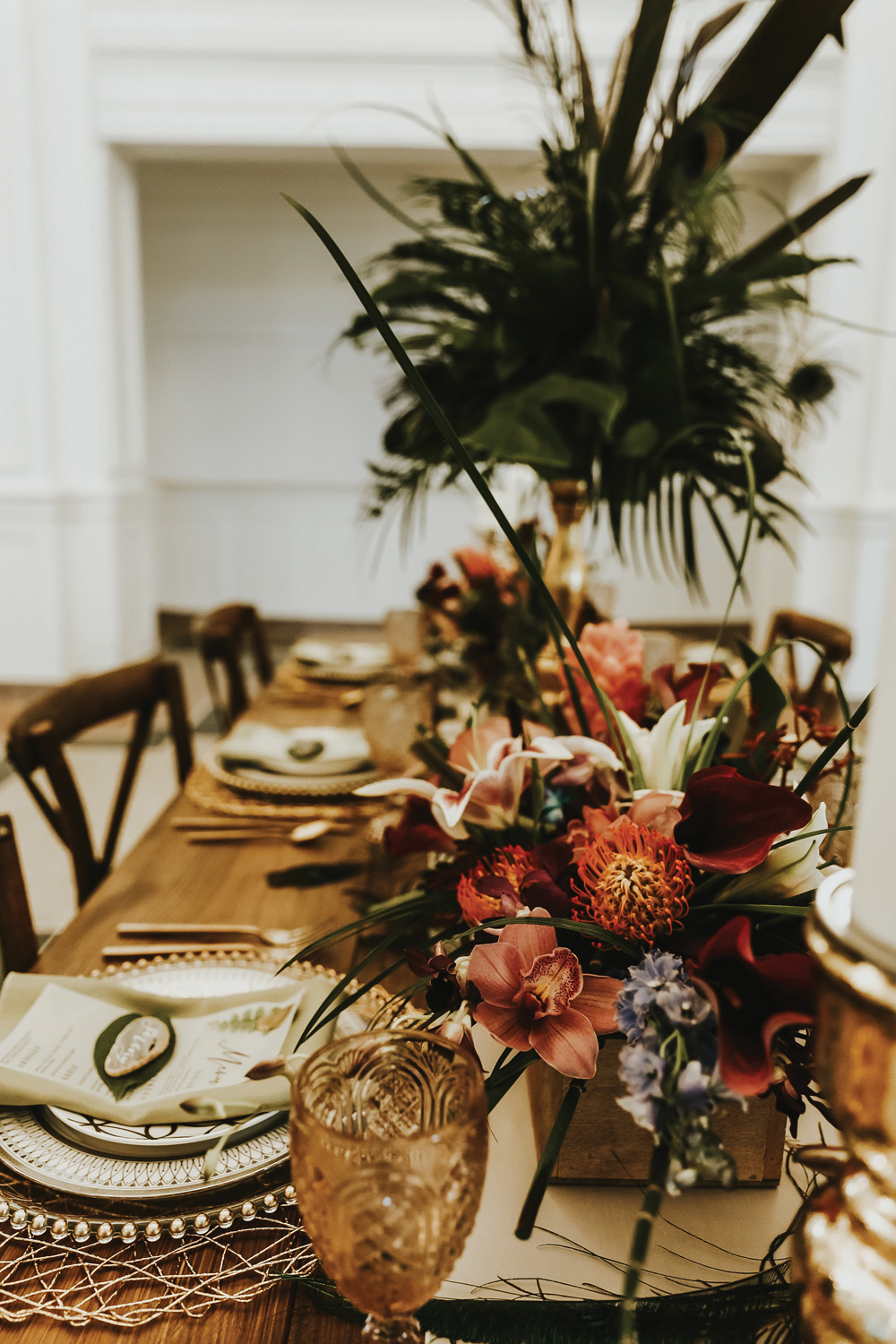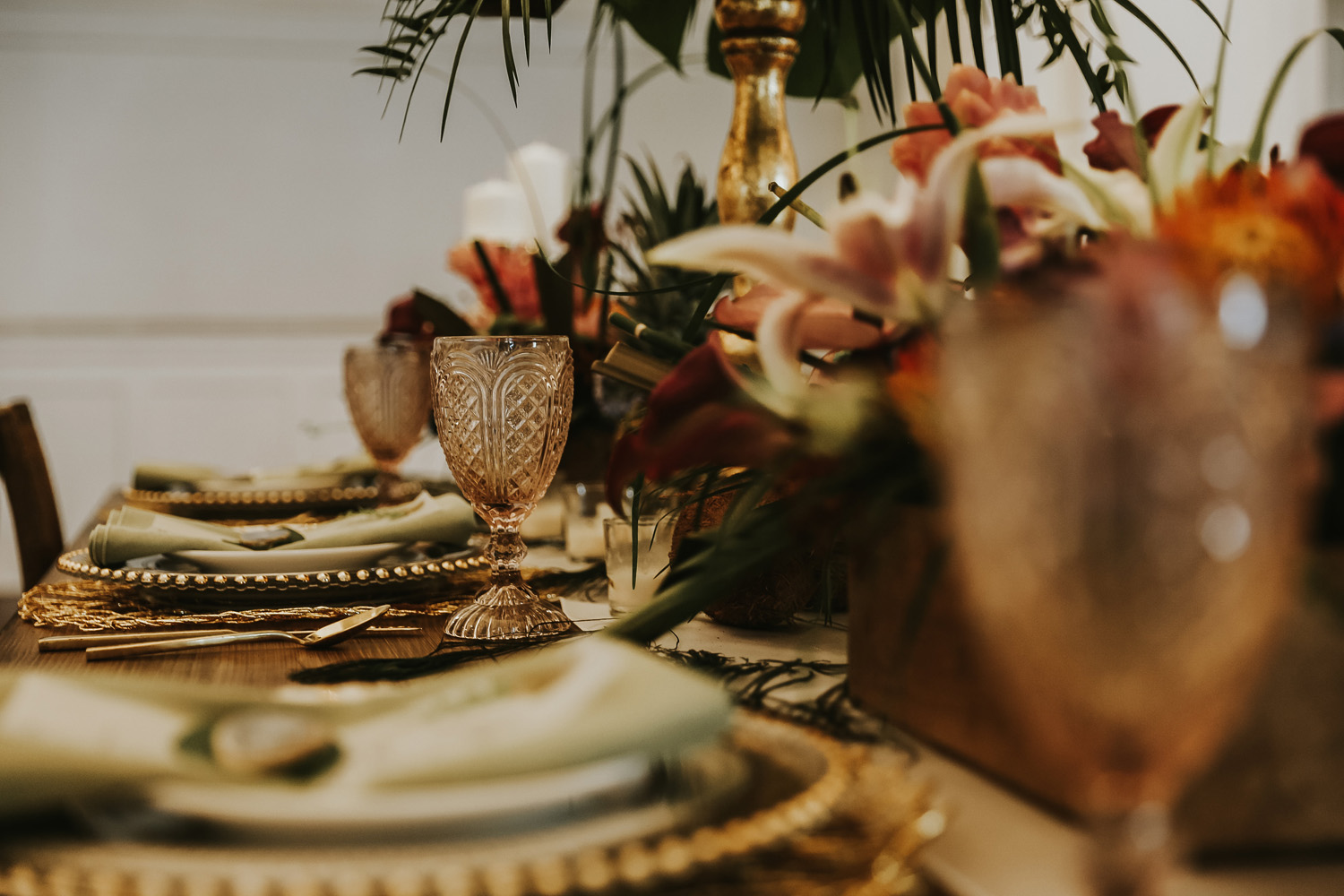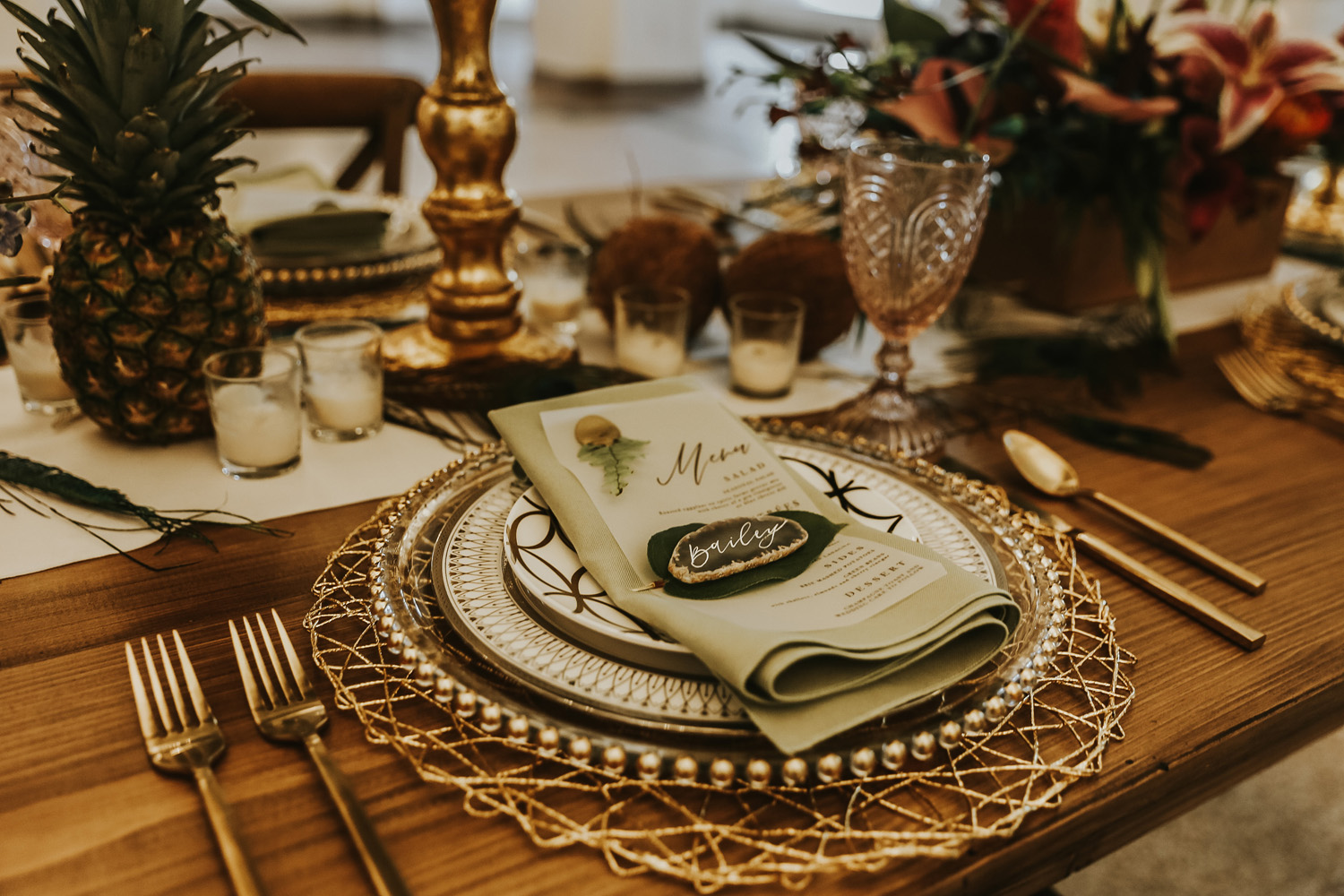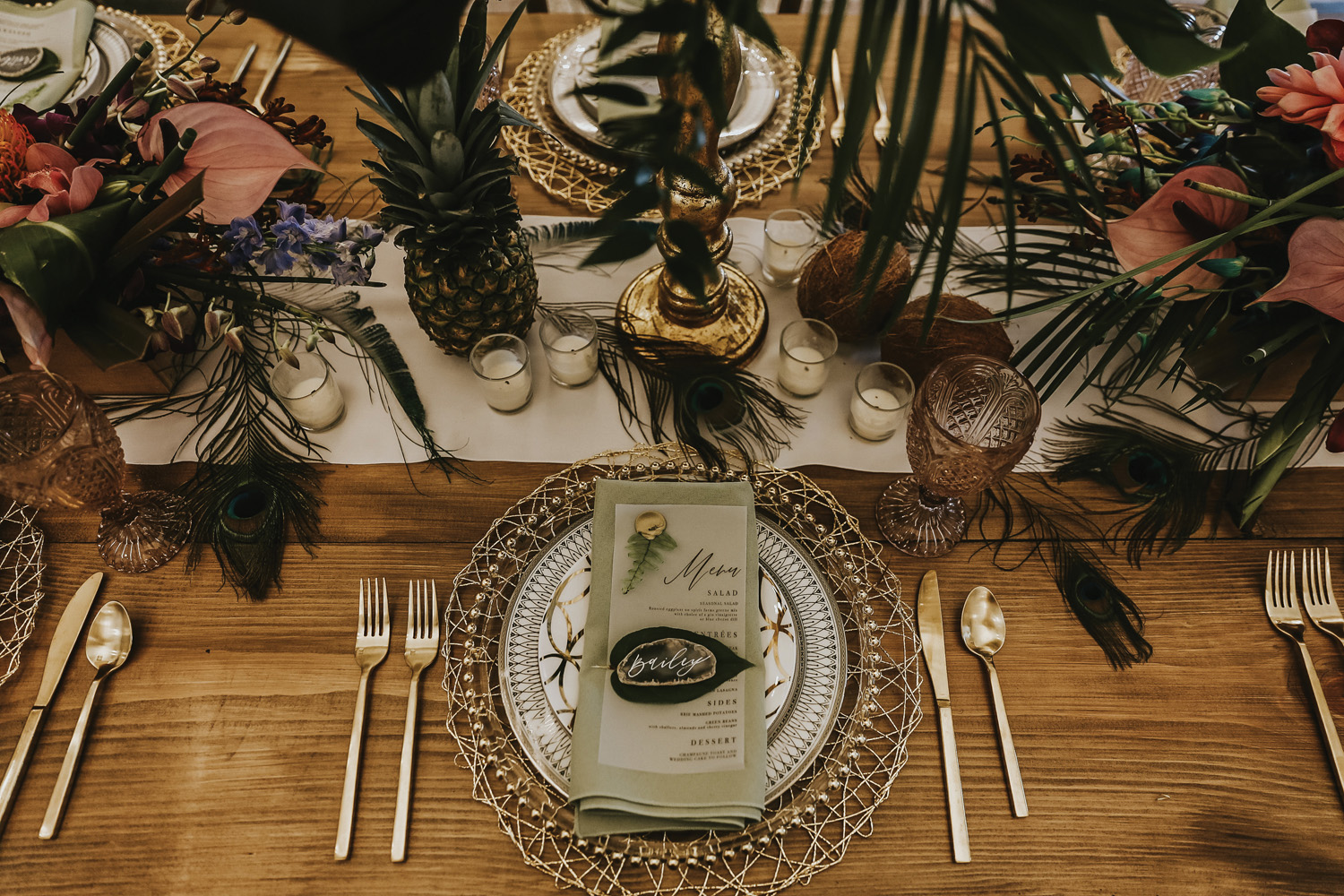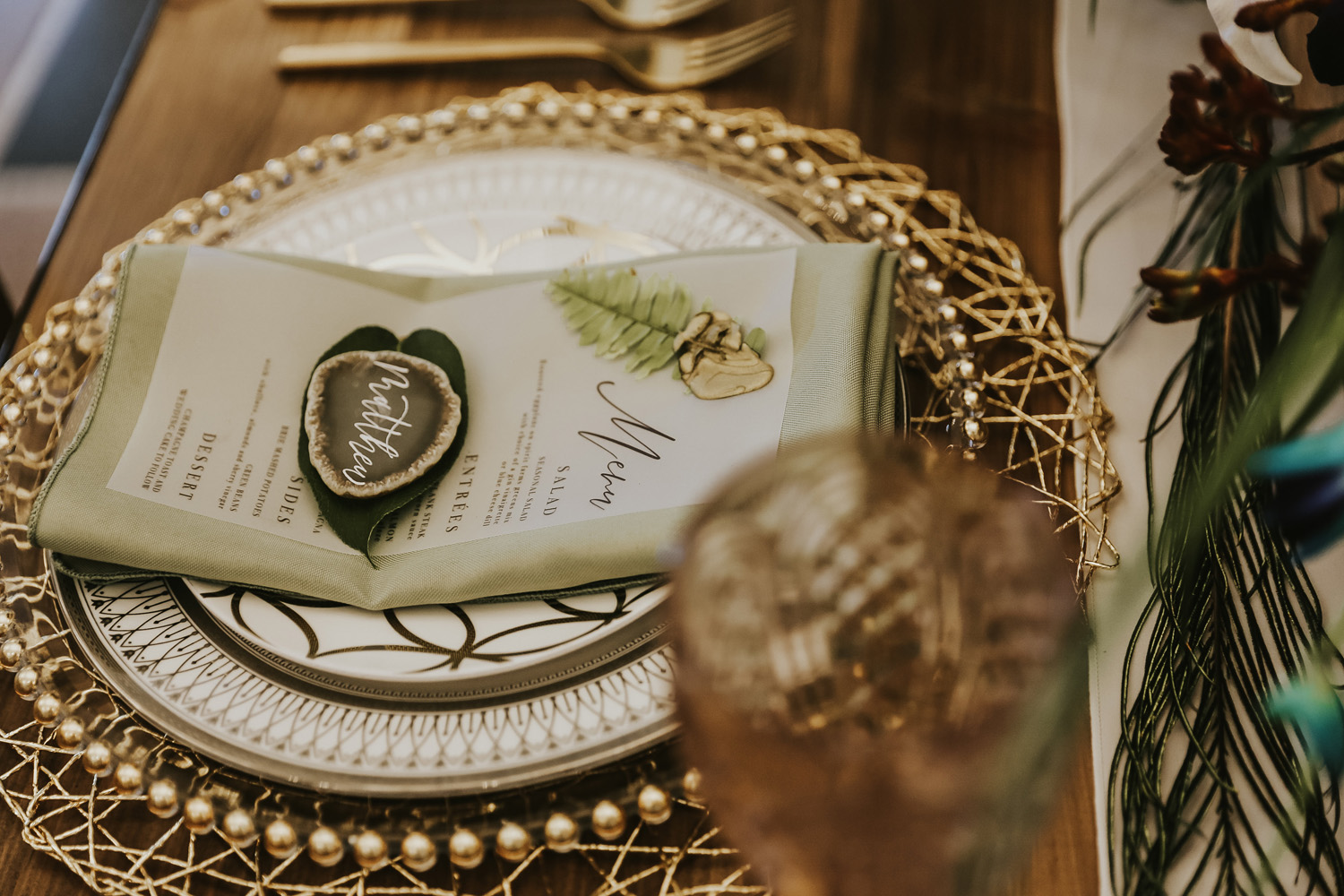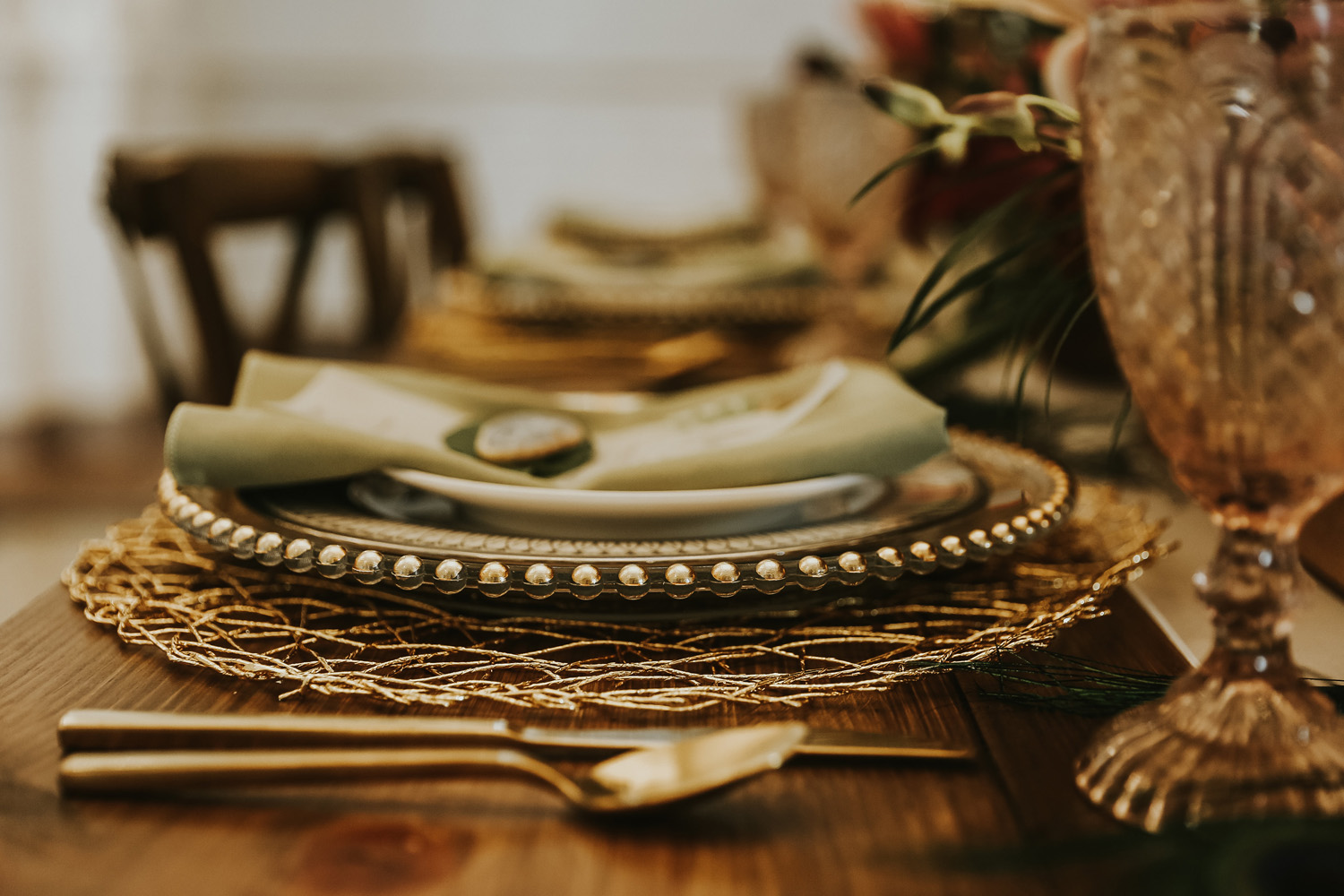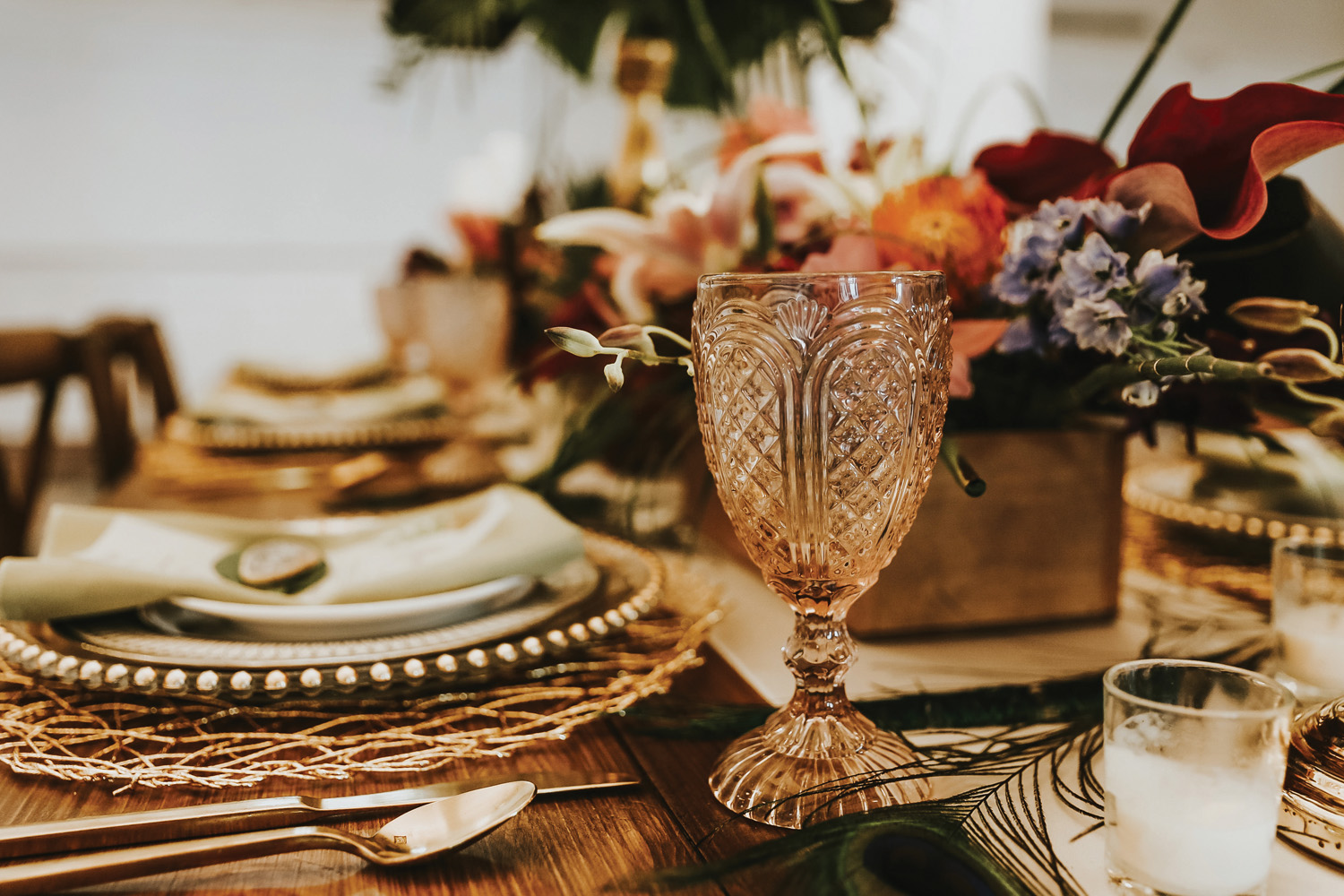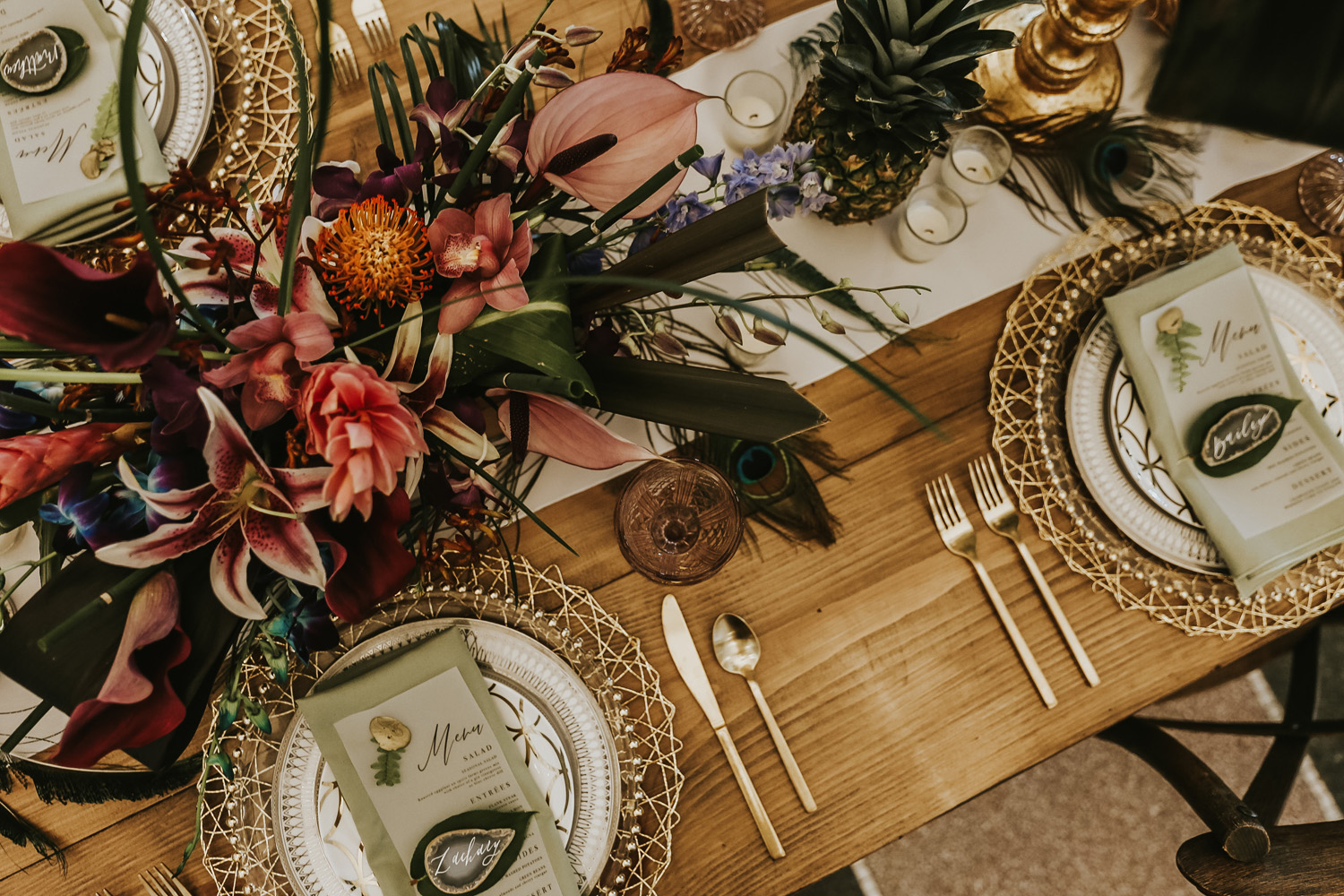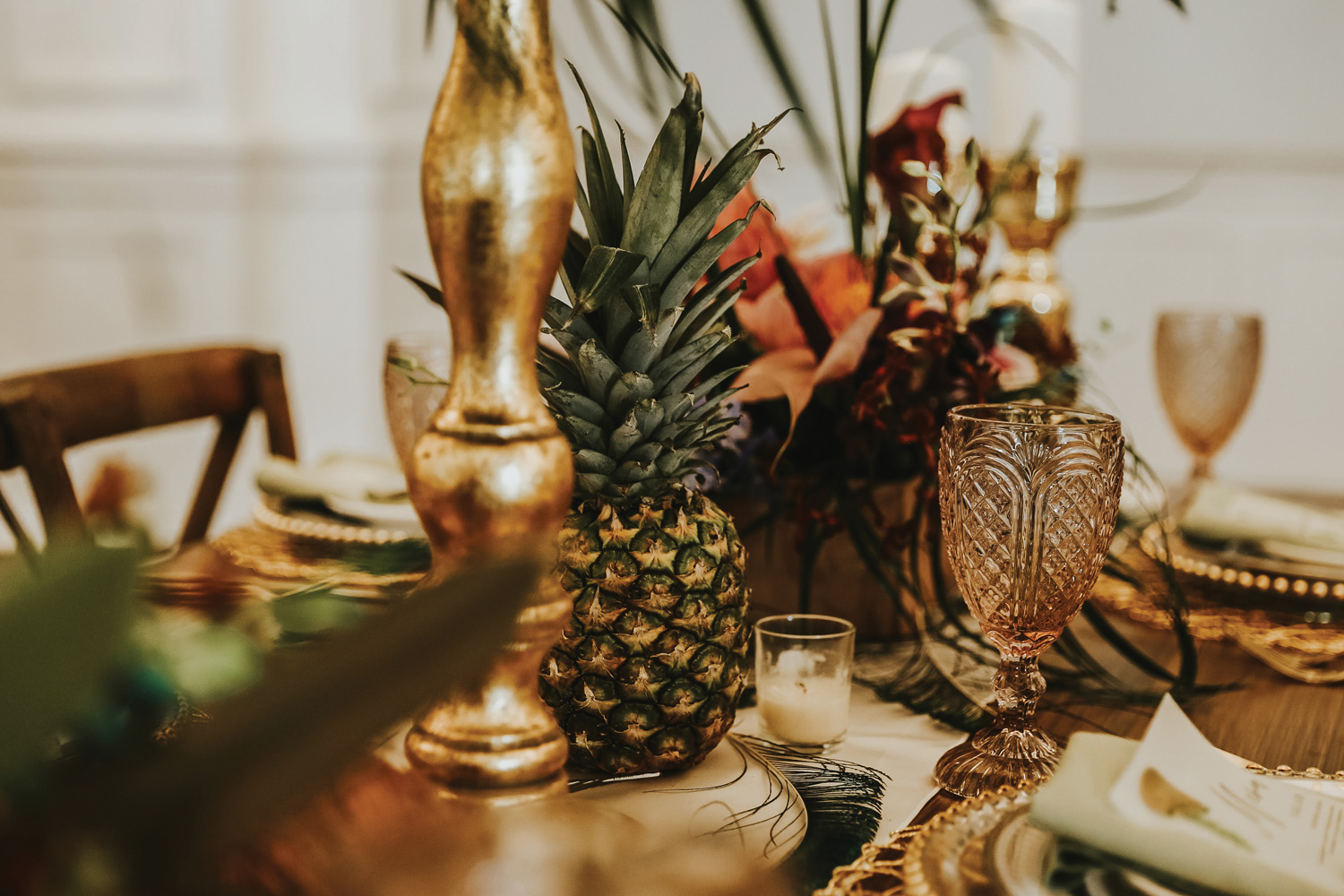 Kangaroo paws, orchids, ginger, and stargazer lilies are just some of the choices we went with to make our tropical vision a reality as summer came to a close. Our cake artist, Brit's Sweet Treats, made a gorgeous naked cake covered in berries and more amazing flowers from our florist. To tie the look together, Samye Nagle from Salon Nouveau and Faces by Sky created a timeless look that paired wonderfully with our bridal gown from Becker's Bridal and custom jewelry by Honey Shea Studios. Last but not least, Lined Goods created custom stationery that looked magnificent across our head table filled with pineapples, coconuts, and peacock feathers. We are very happy we were able to create a new look for the wedding industry and we hope engaged couples will feel more comfortable trusting their vendors to step outside of their comfort zones.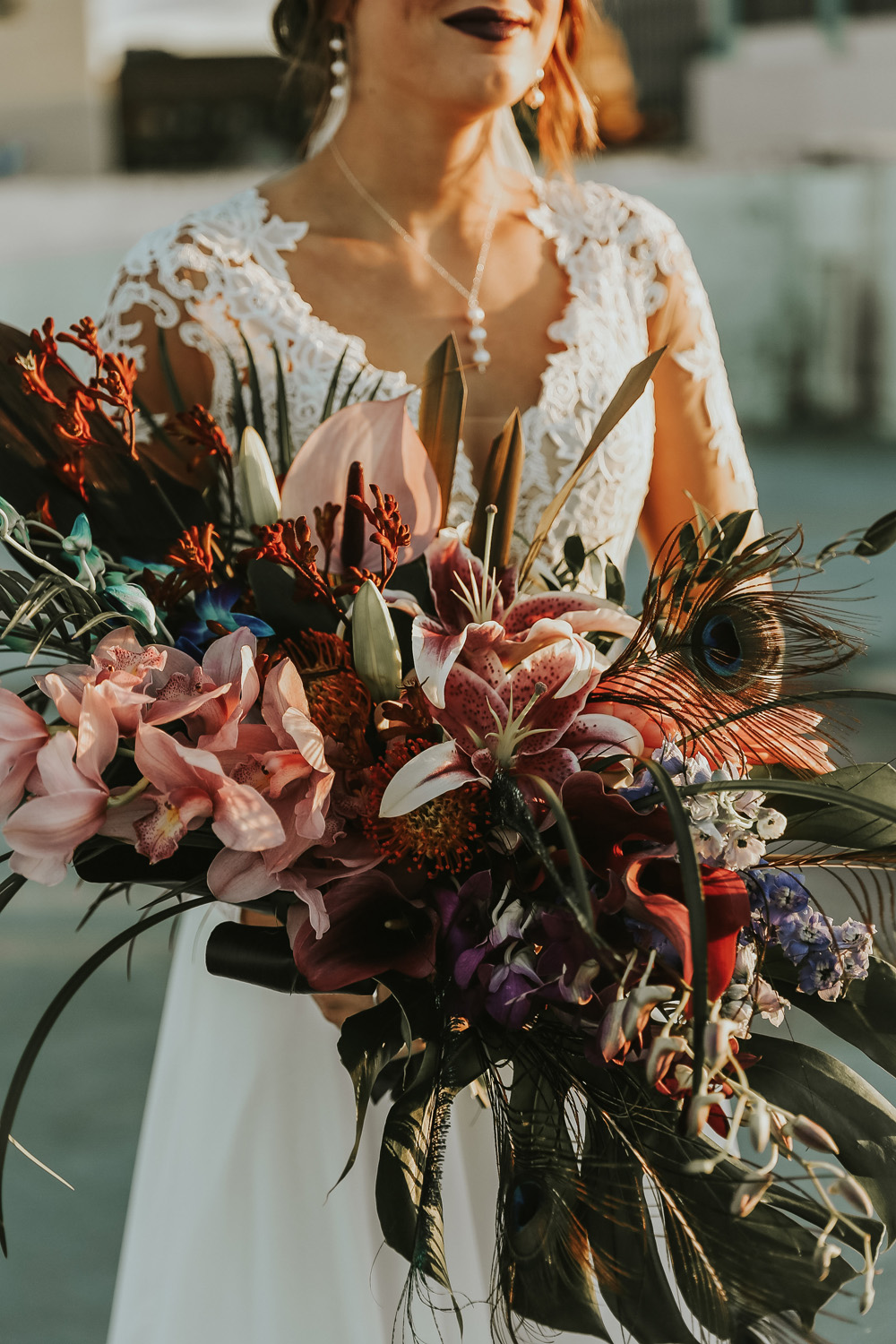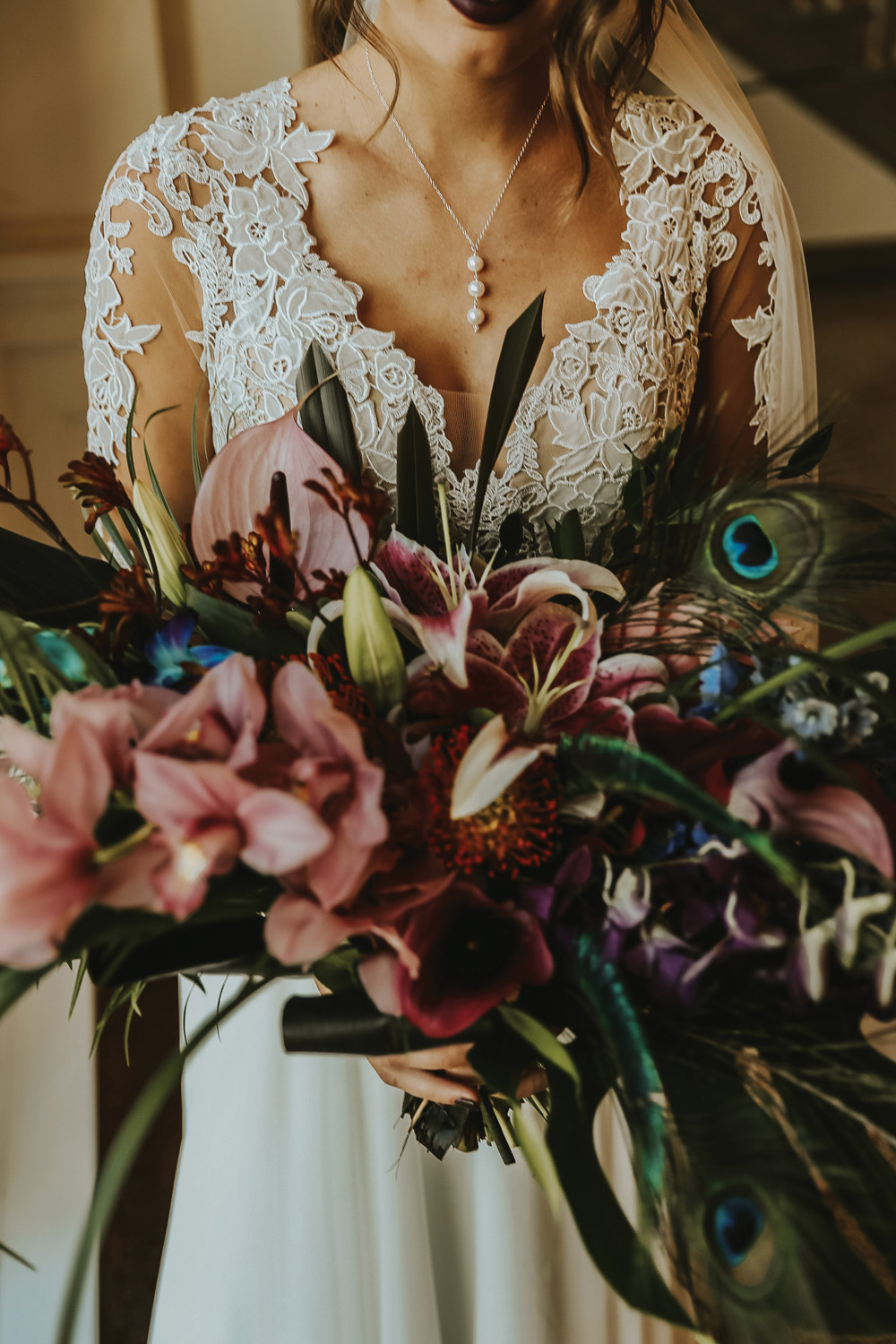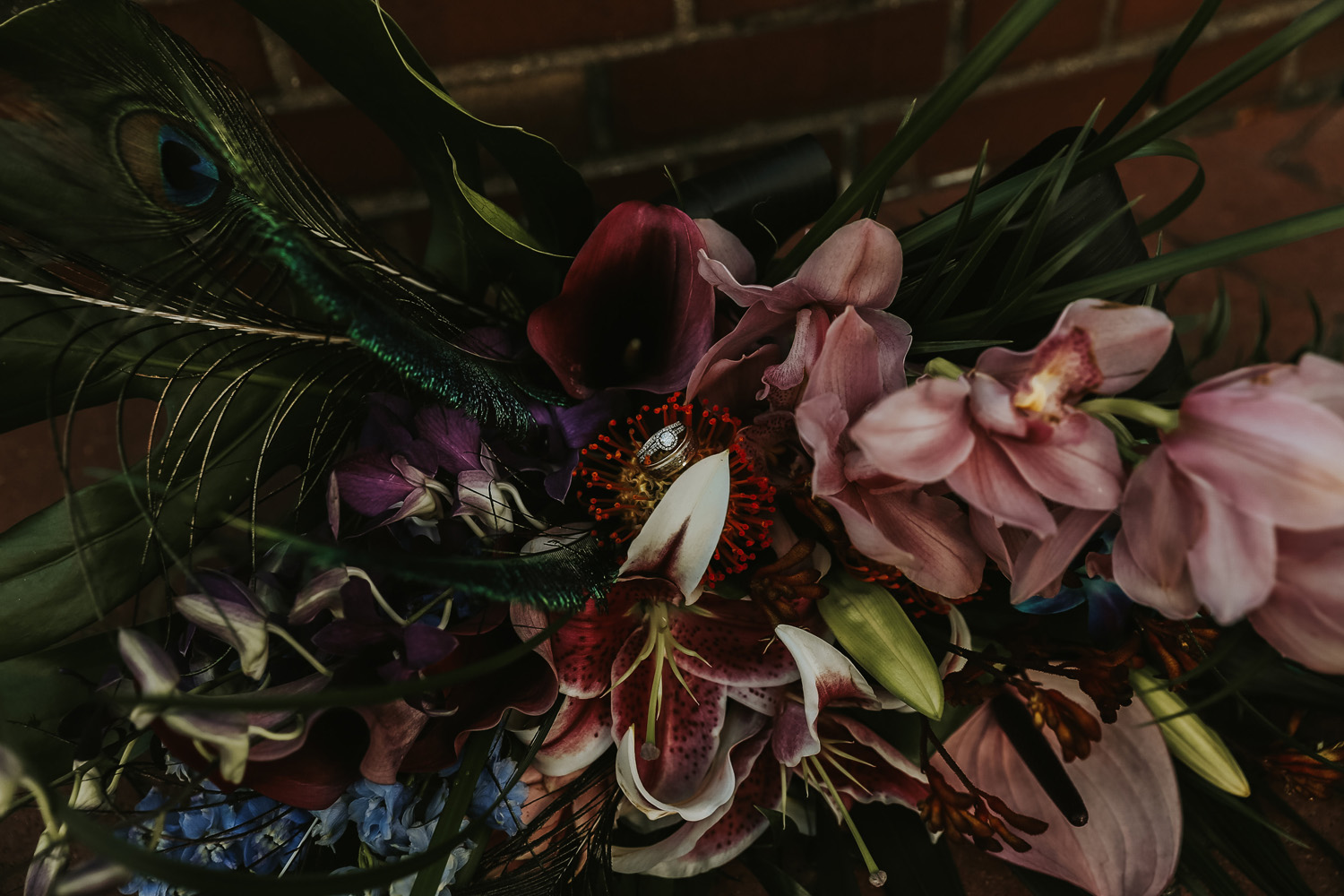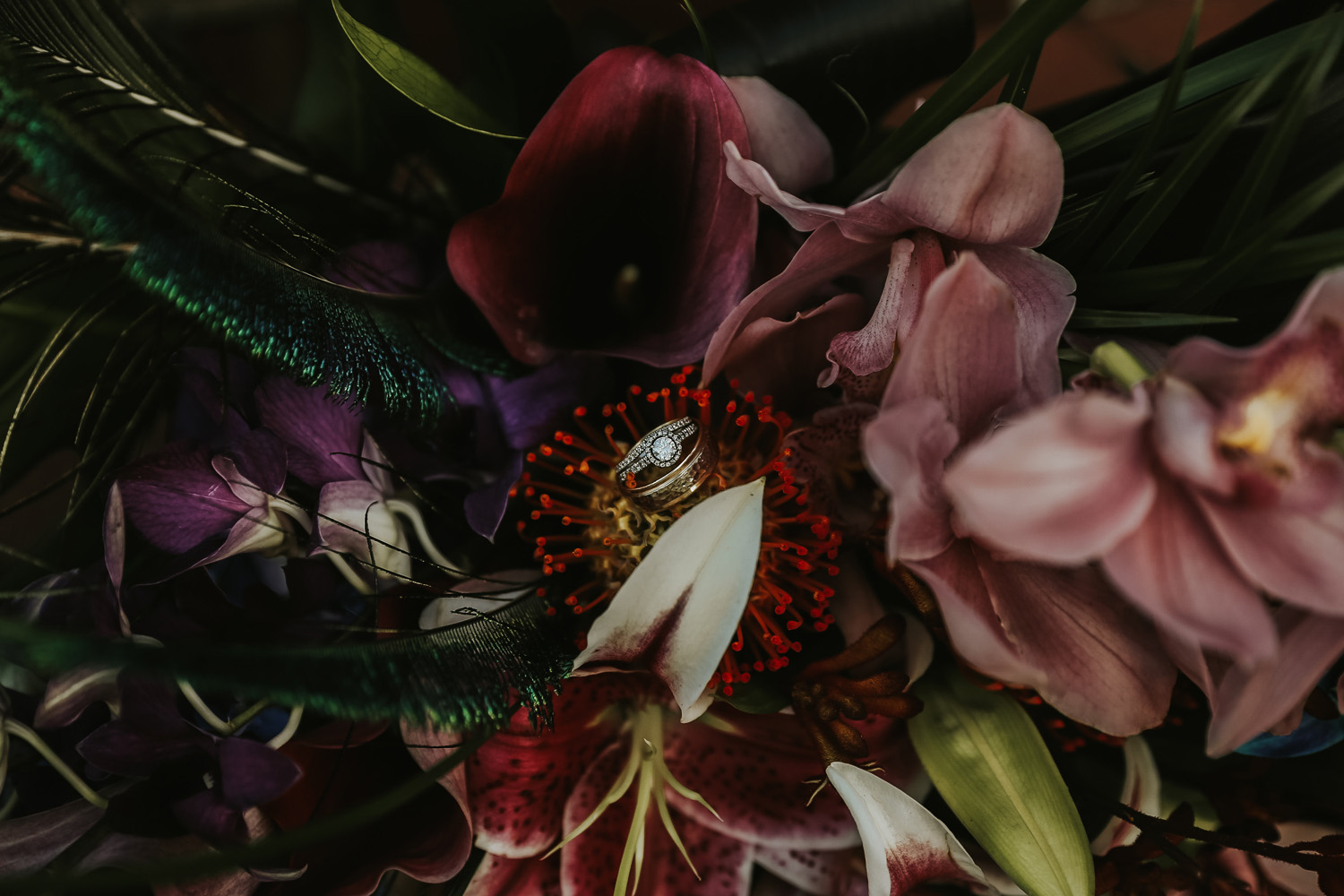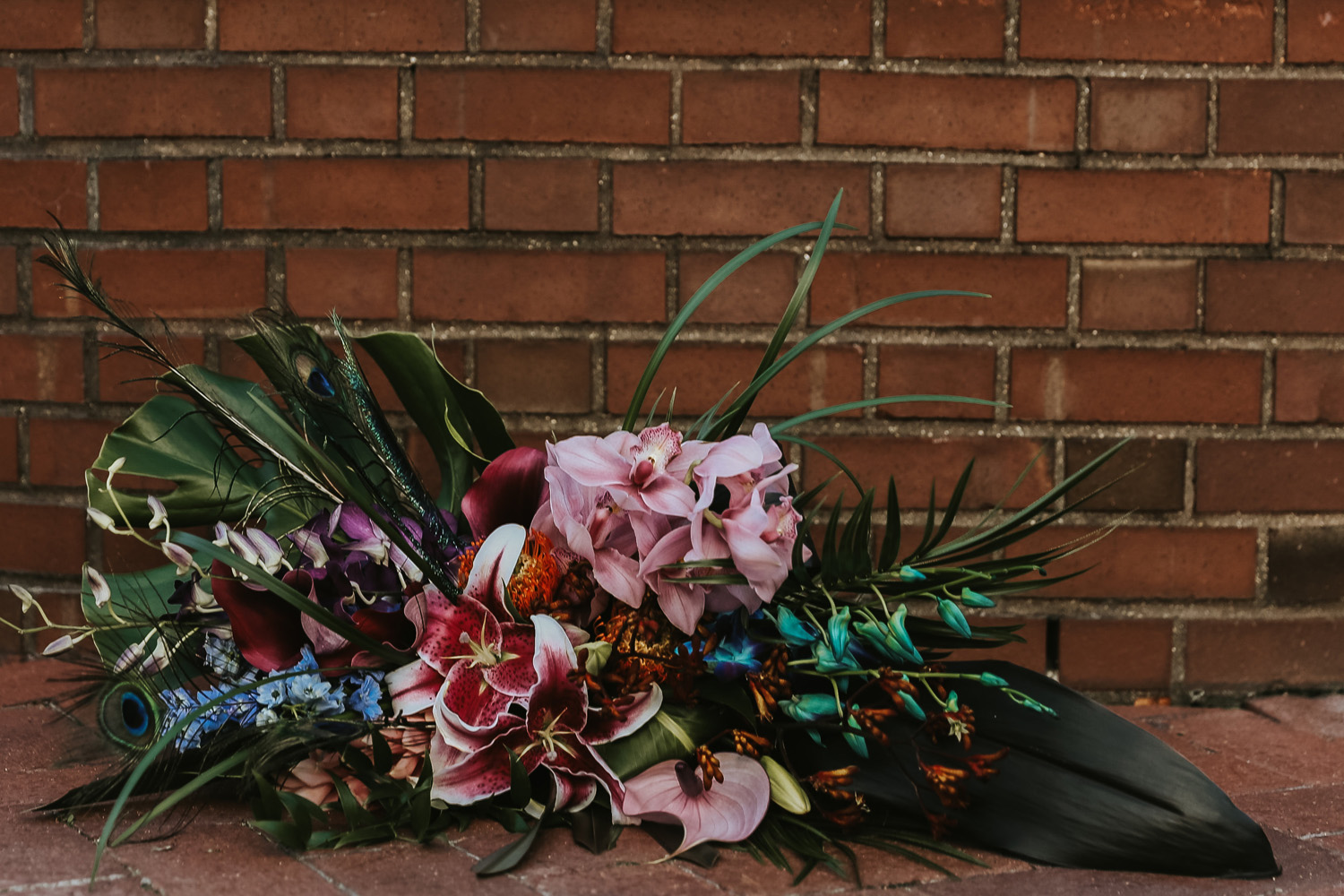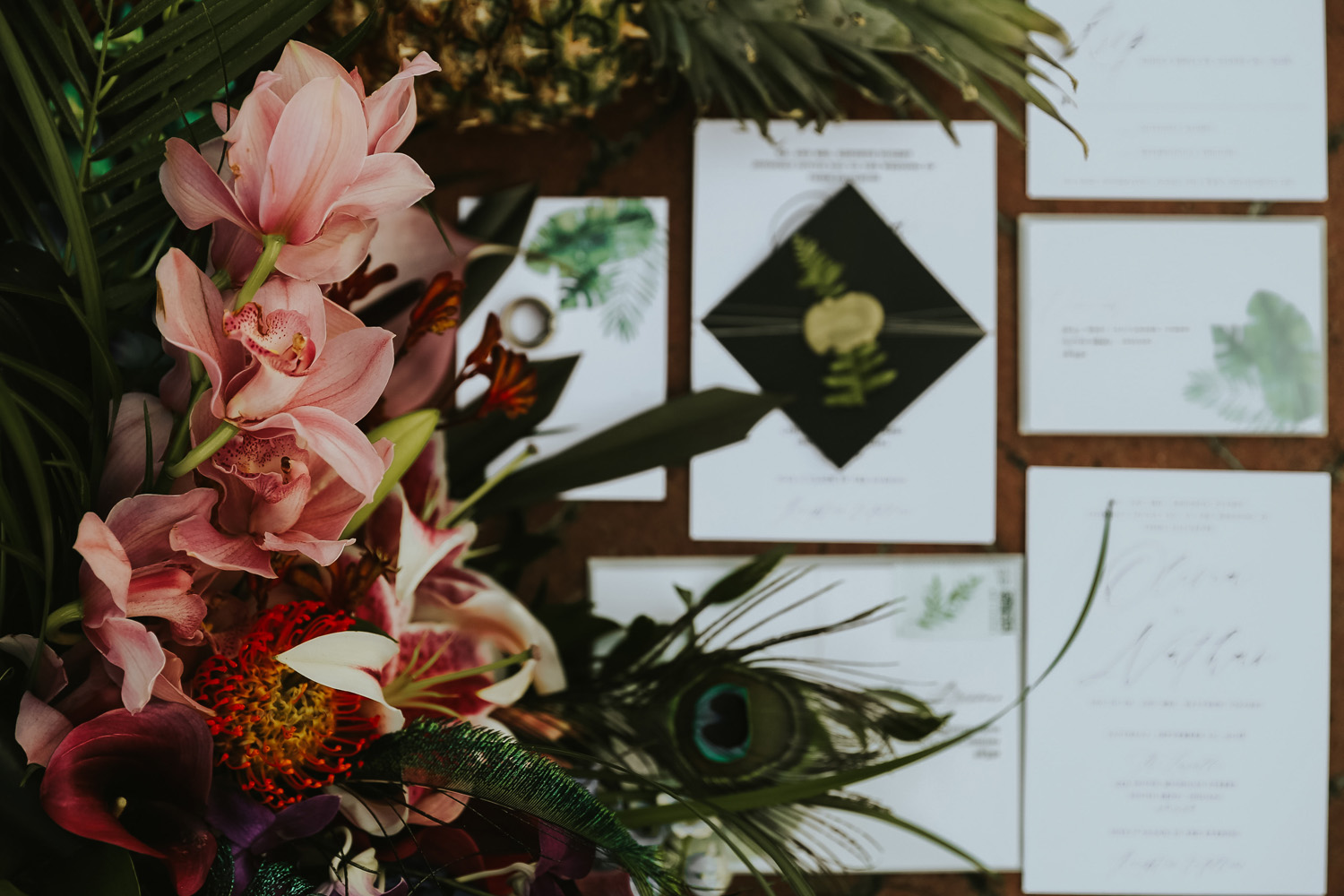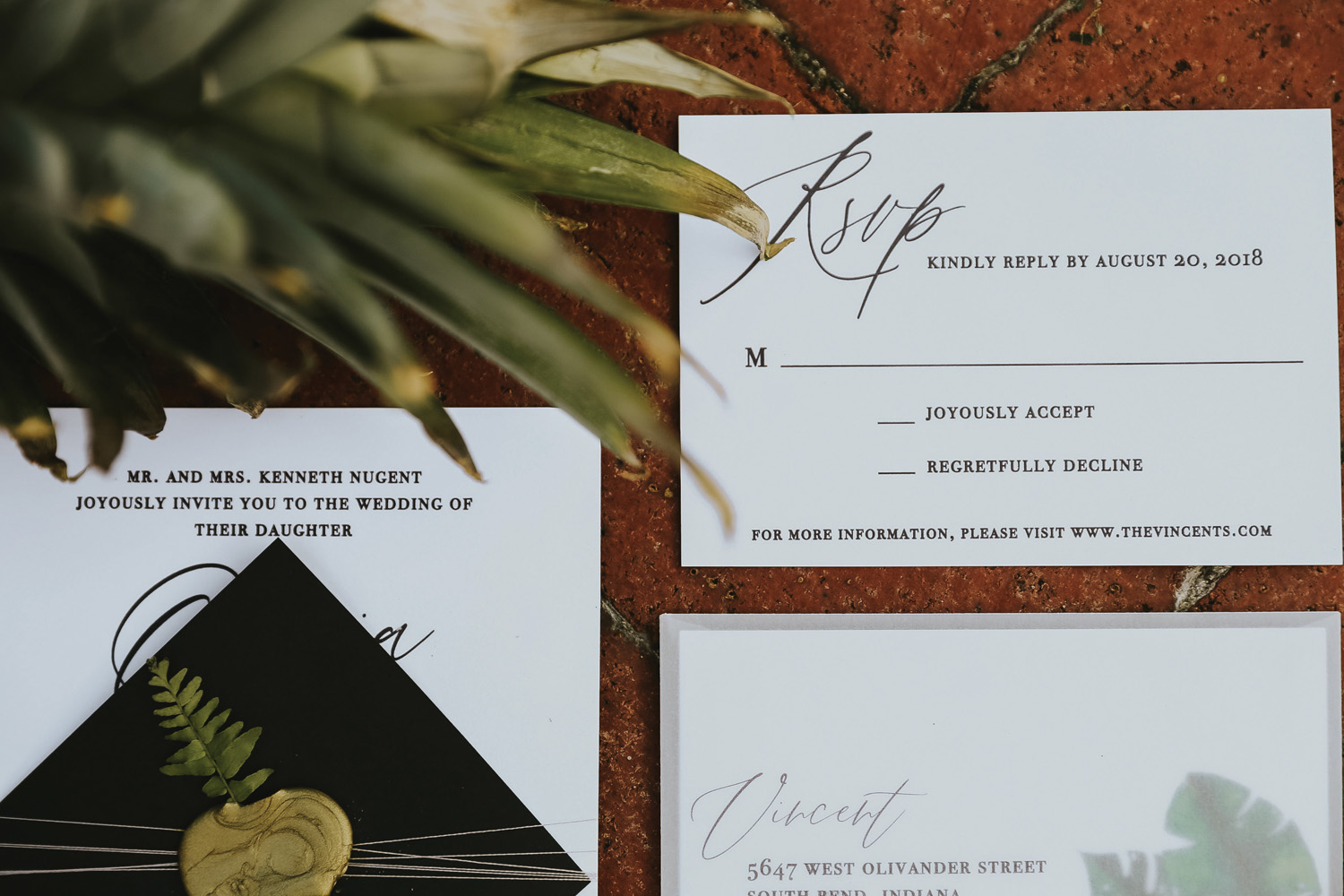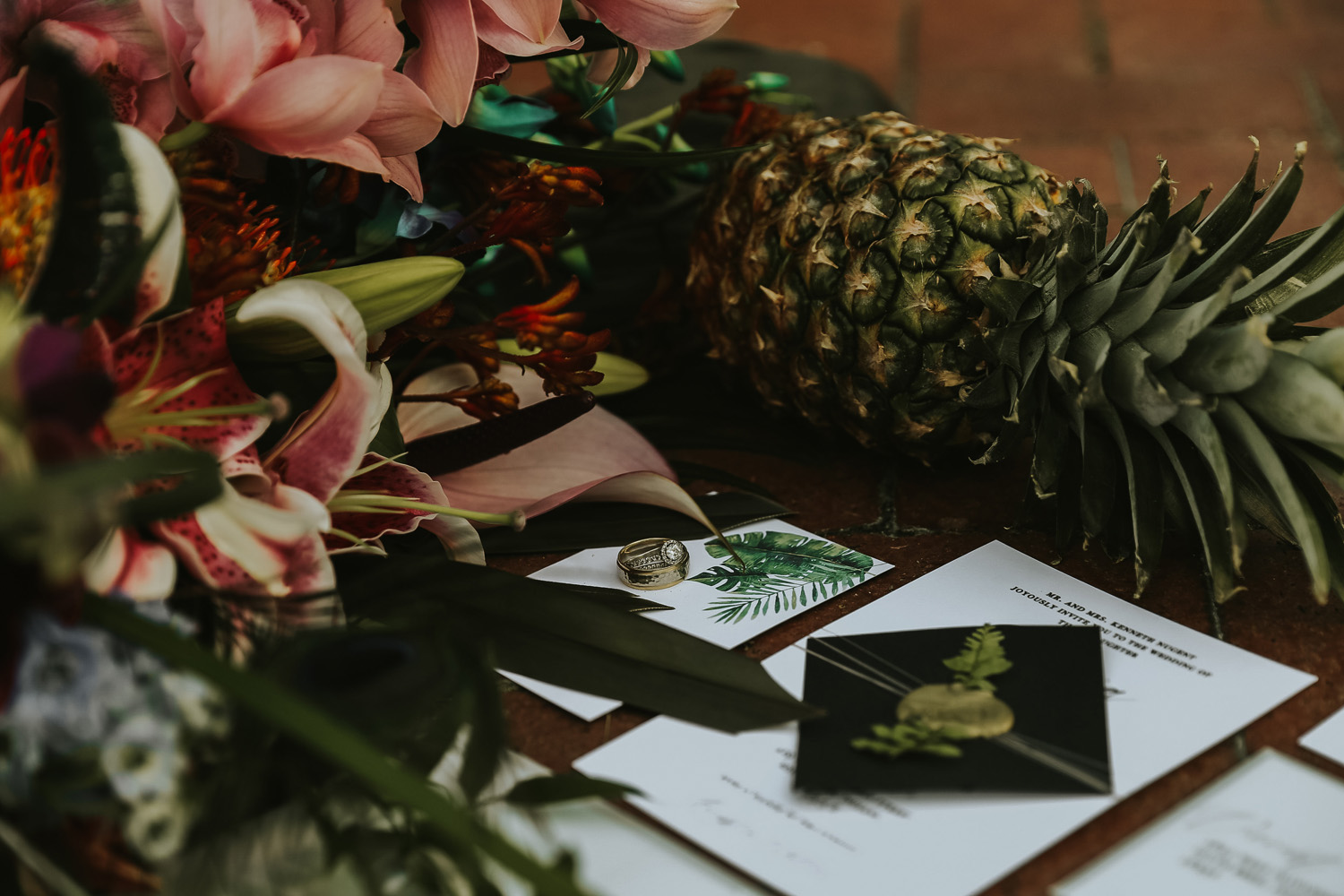 Can't get enough of this shoot? We were lucky enough to have it not only photographed by Blackbird and Rye Photography but also filmed by the talented Raina Jo Photo + Film. Your wedding day should represent you as a couple, don't be afraid to go against the grain and ask your vendors to help bring your dreams to life. No matter how bold, loud, or tropical they may be, we can't wait to help tell your story.