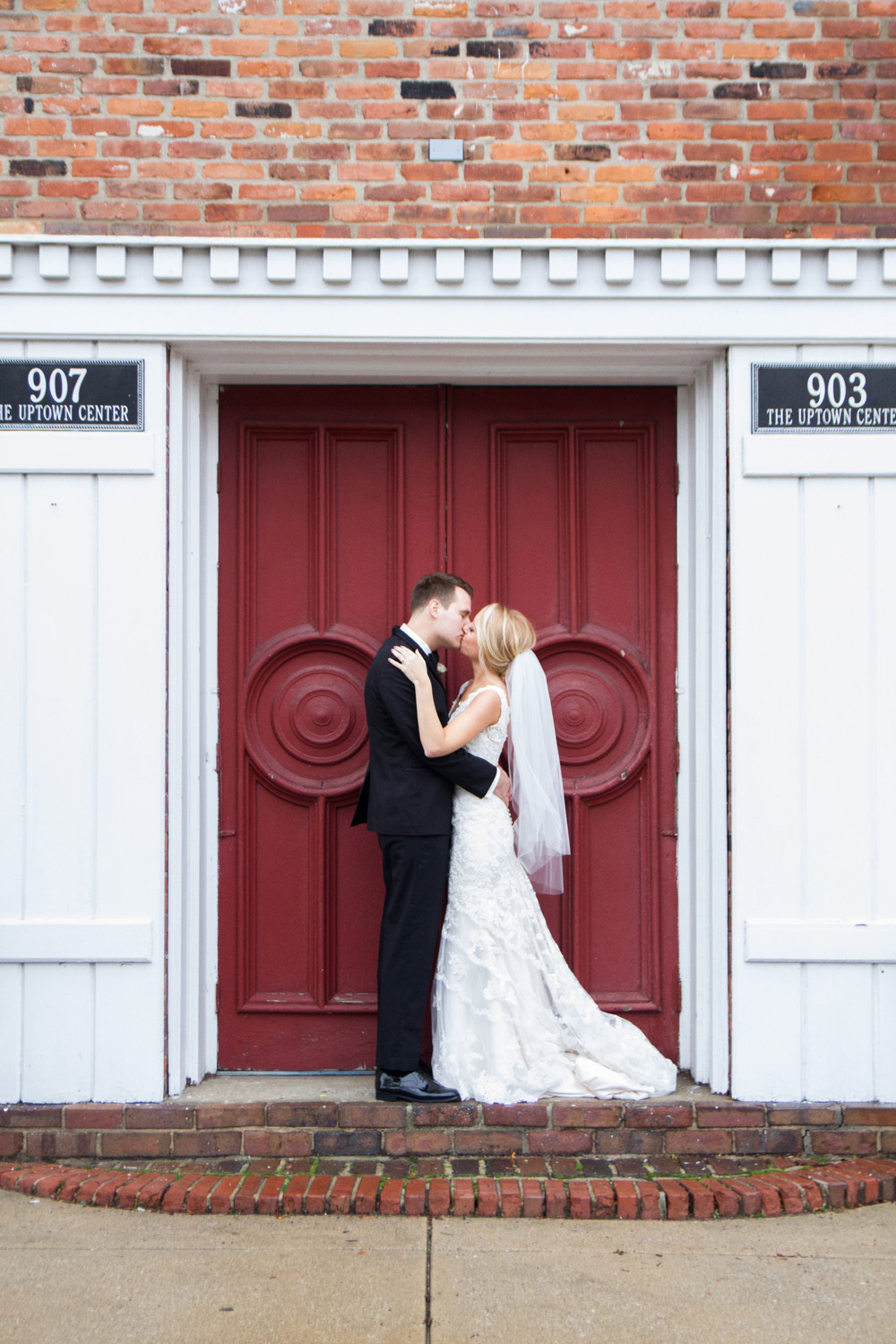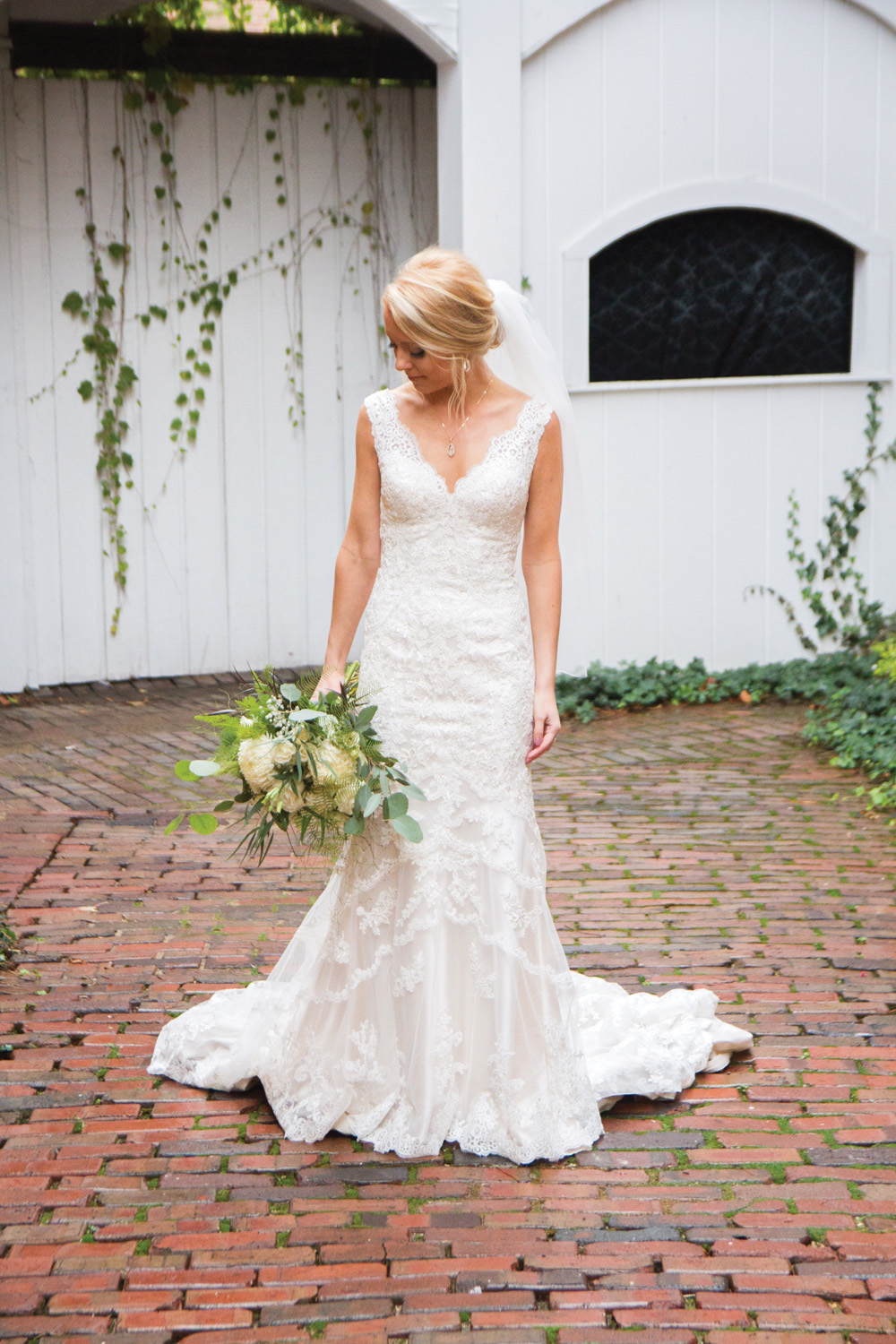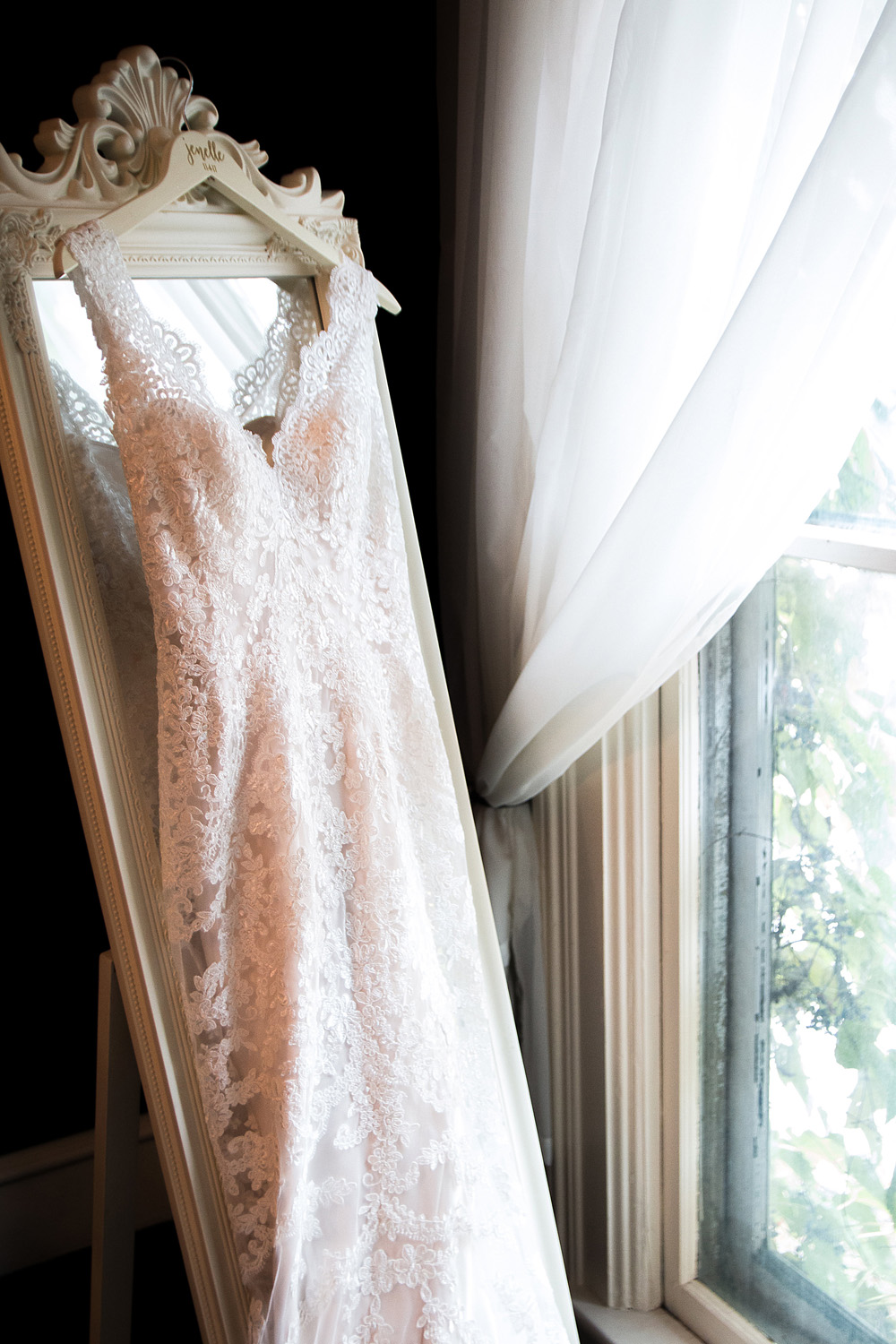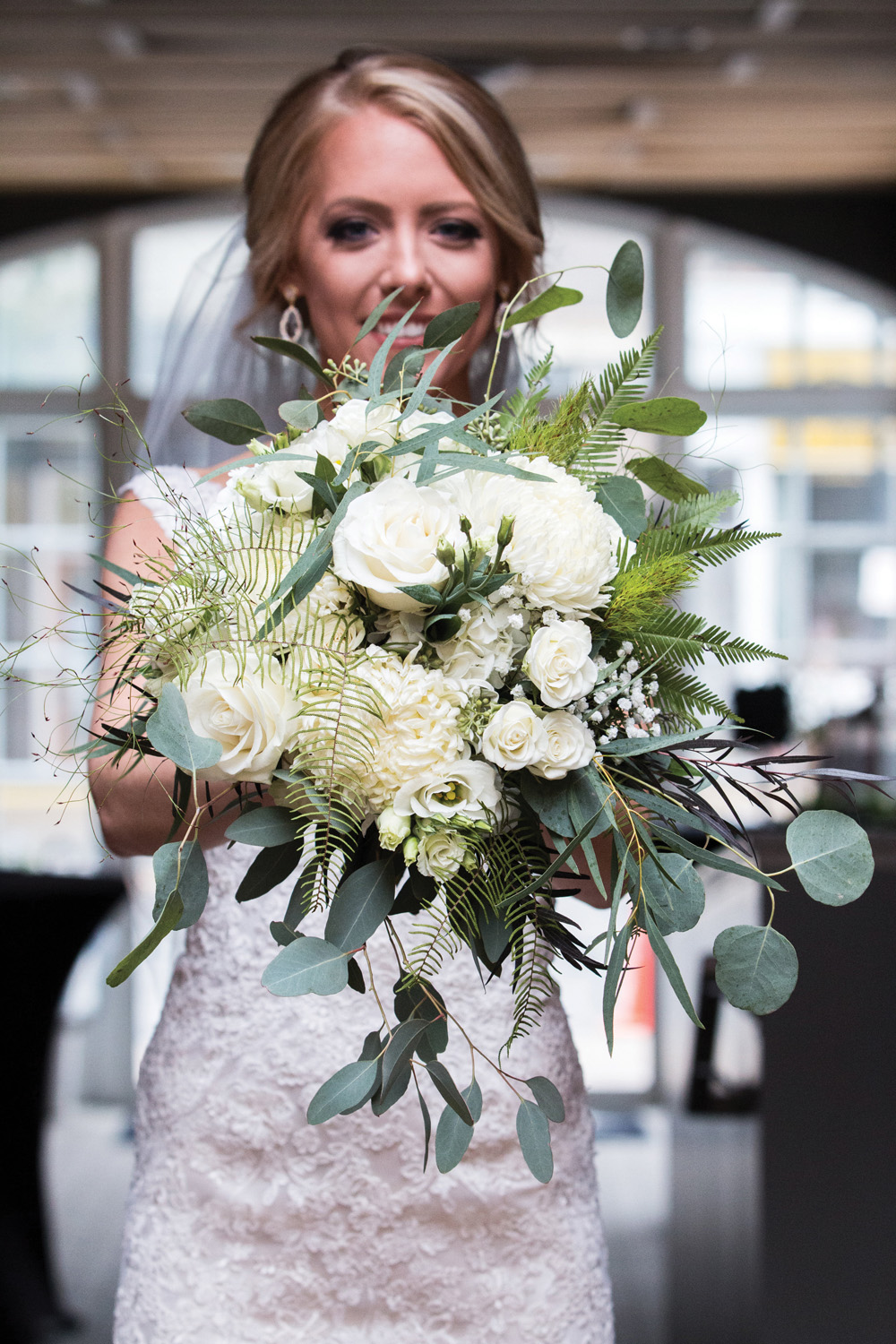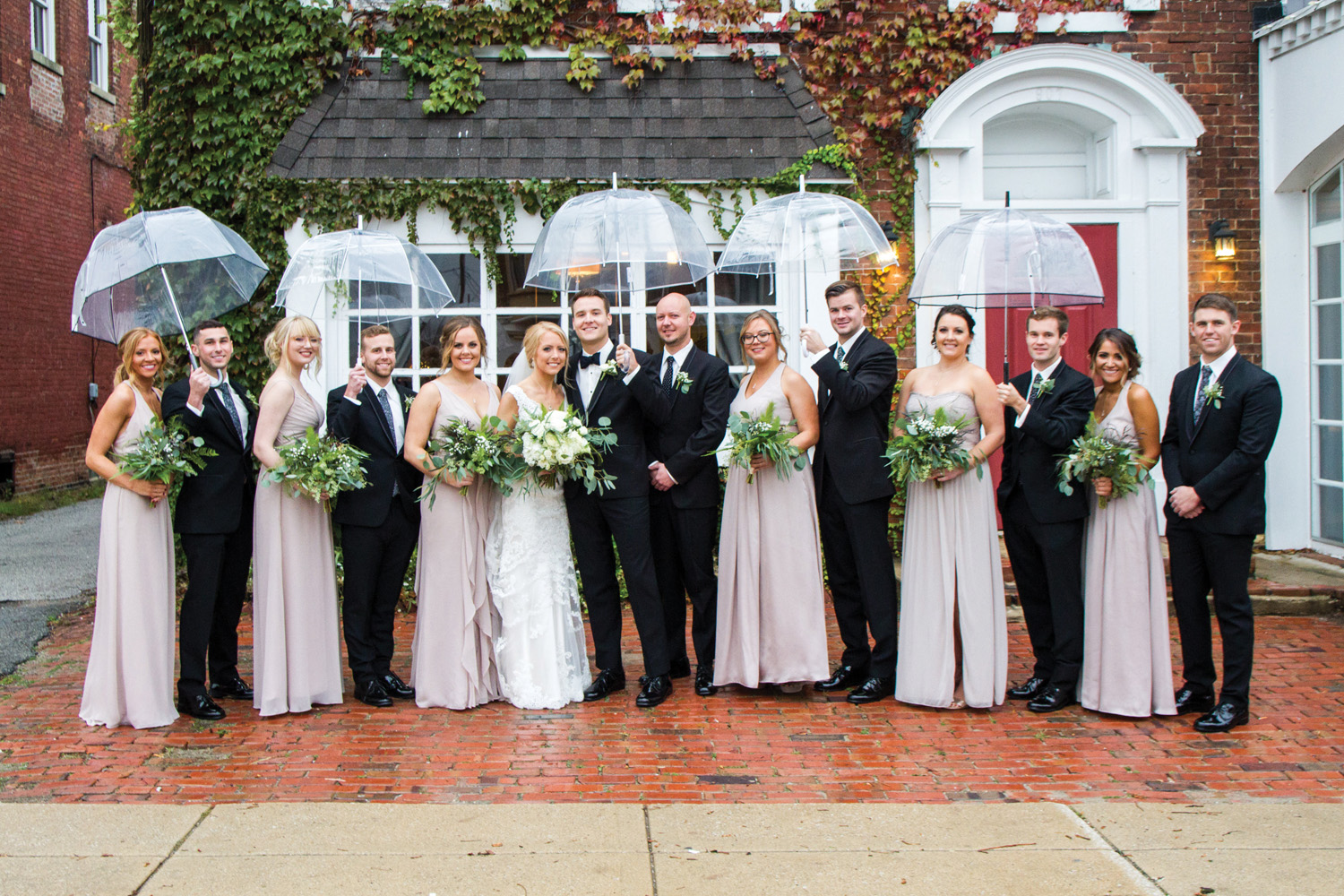 Vendors Perspective: Matt & Jaymi Photography 
Working with a wonderful couple in a venue with unique interior and exterior spaces is a photographer's delight. Though Jenelle and Tyler's November wedding day started out with the pitter-patter of raindrops, the clouds were silent for a lovely "first look" in the courtyard of The Uptown Center. The glisten of fresh rain added a distinctive quality when contrasted with the cobblestone and running ivy textures surrounding the courtyard. The photos from their "first look" turned out to be some of our personal favorites.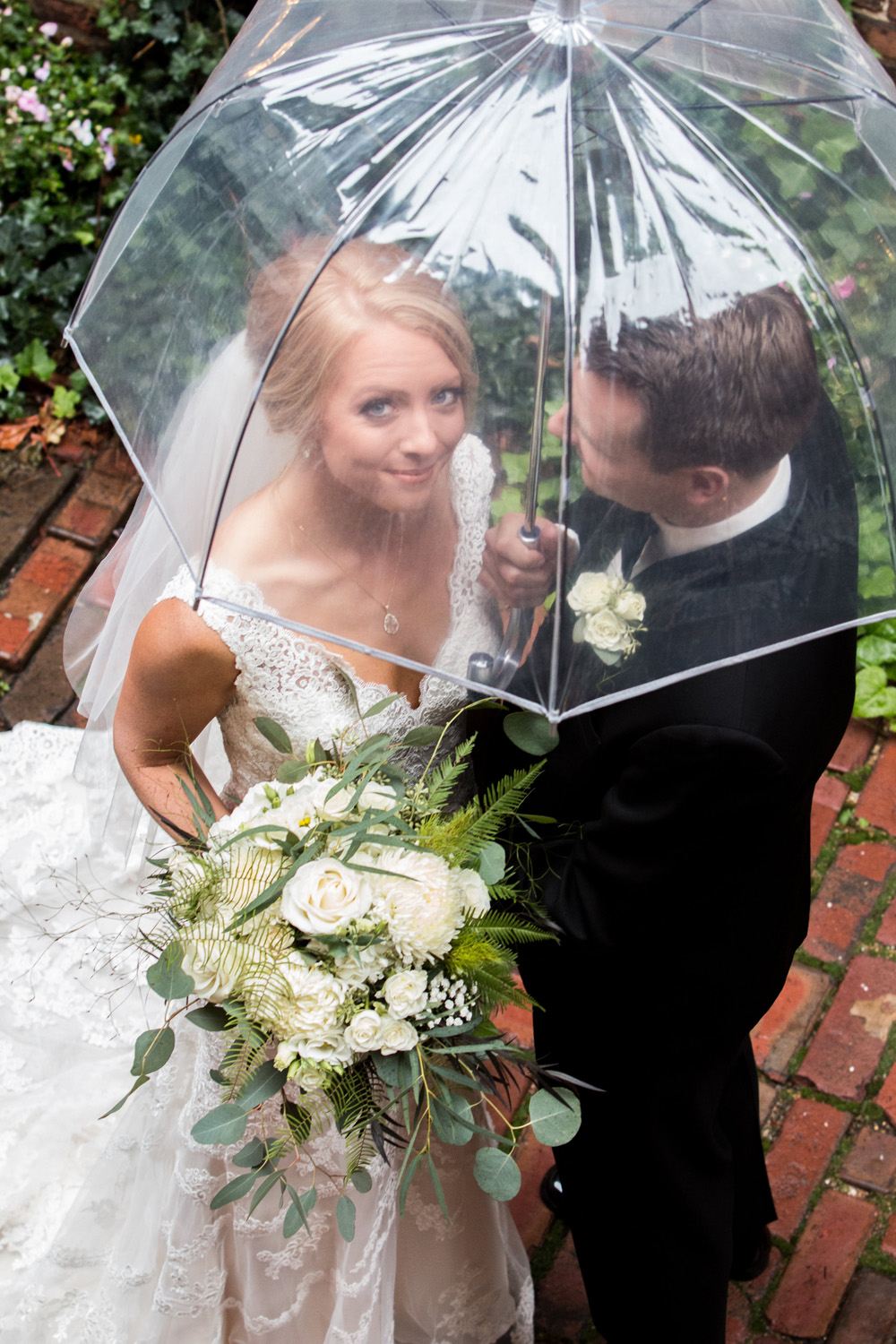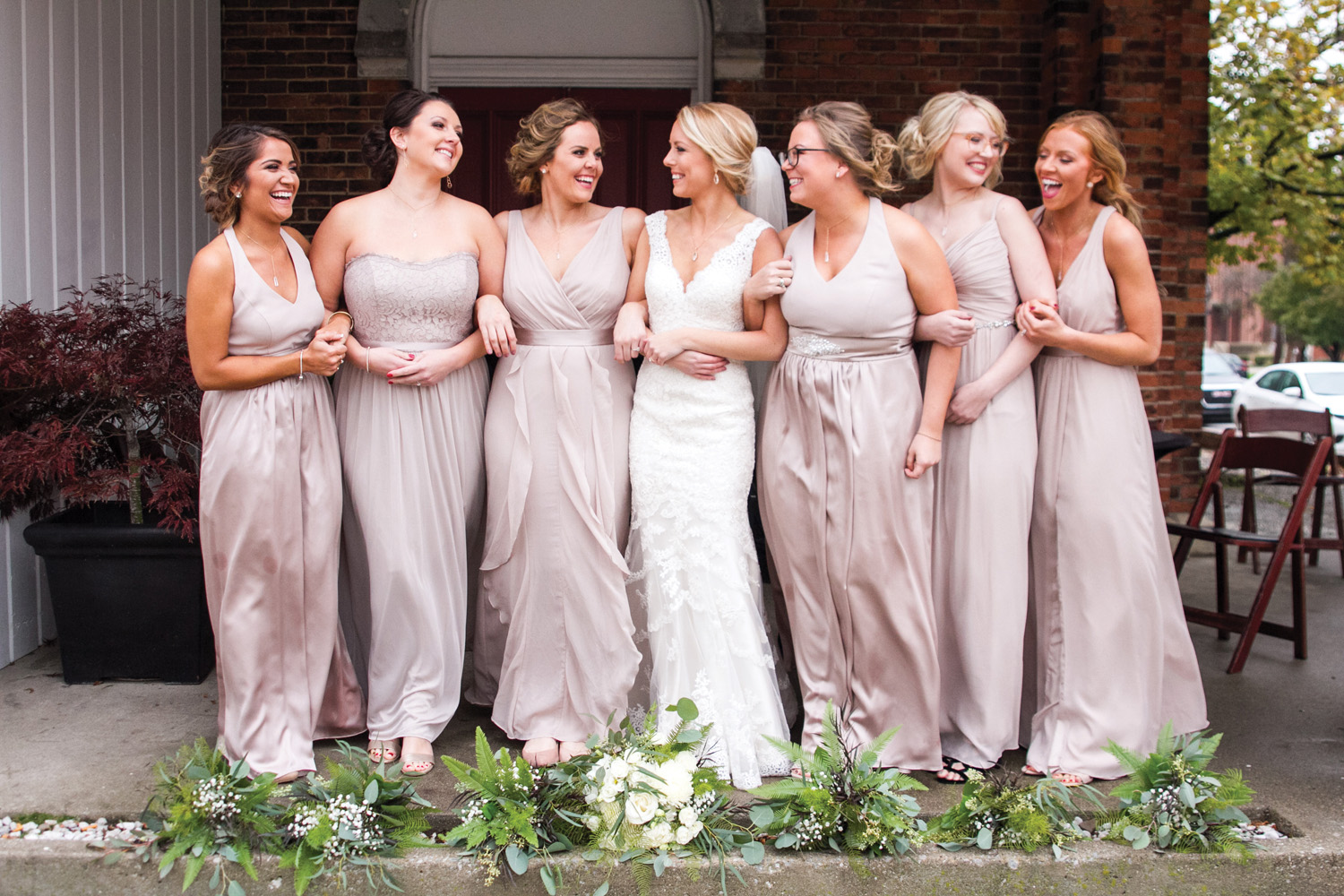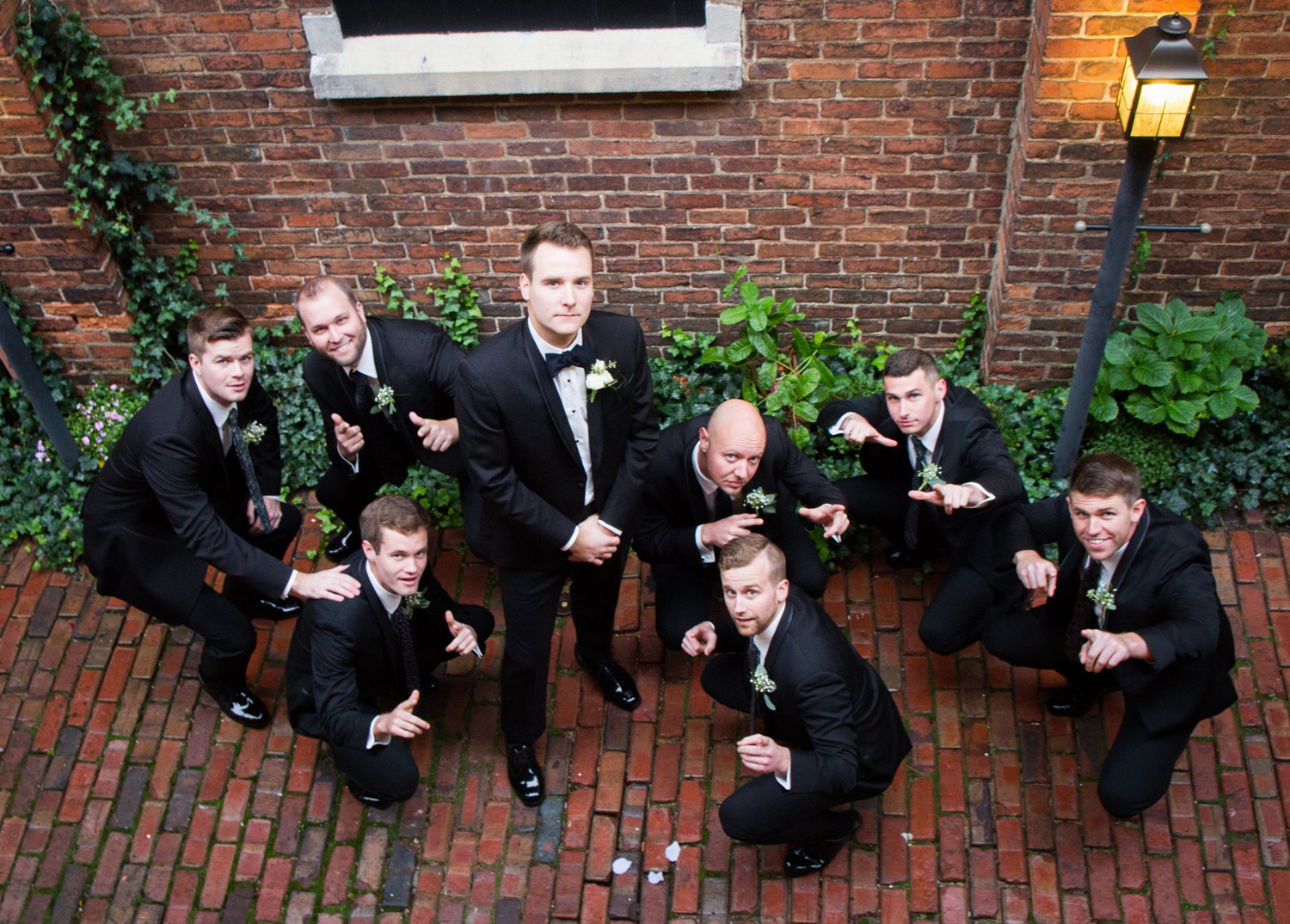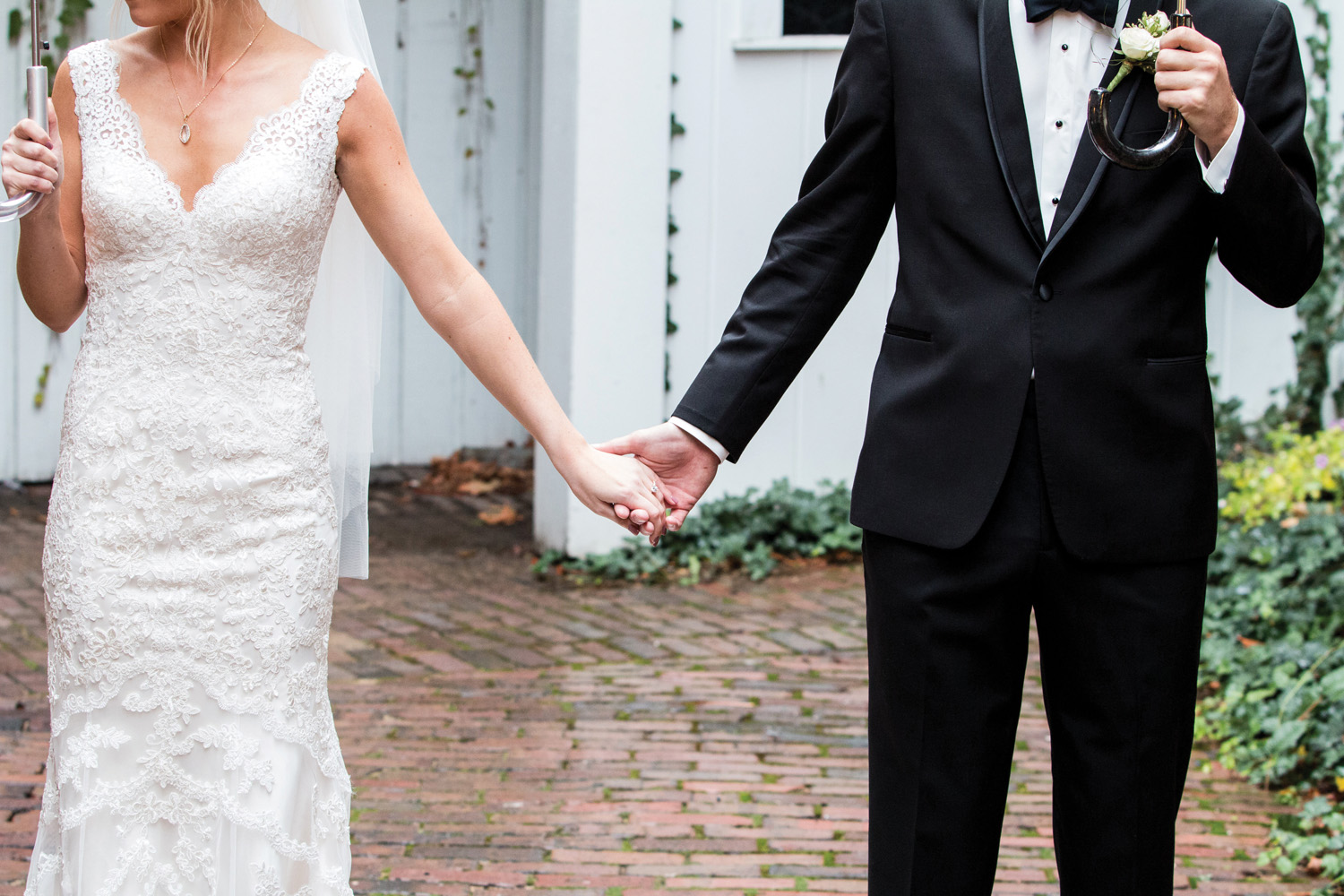 In addition, the restored ballroom at The Uptown Center provided inspiration for capturing the beauty of their ceremony.  Large lanterns holding candles with fresh greens at their base lined the plank floor aisle.  The lace of Jenelle's dress, as well as her loosely gathered bouquet of ivory roses with various greens, were a stunning pairing for this glowing bride. A book of letters to the bride and family heirloom wedding dresses were other personalized items displayed as part of their décor. From the distinctive architecture of the venue to every chosen detail by the couple, Janelle and Tyler's wedding day was truly enchanting.