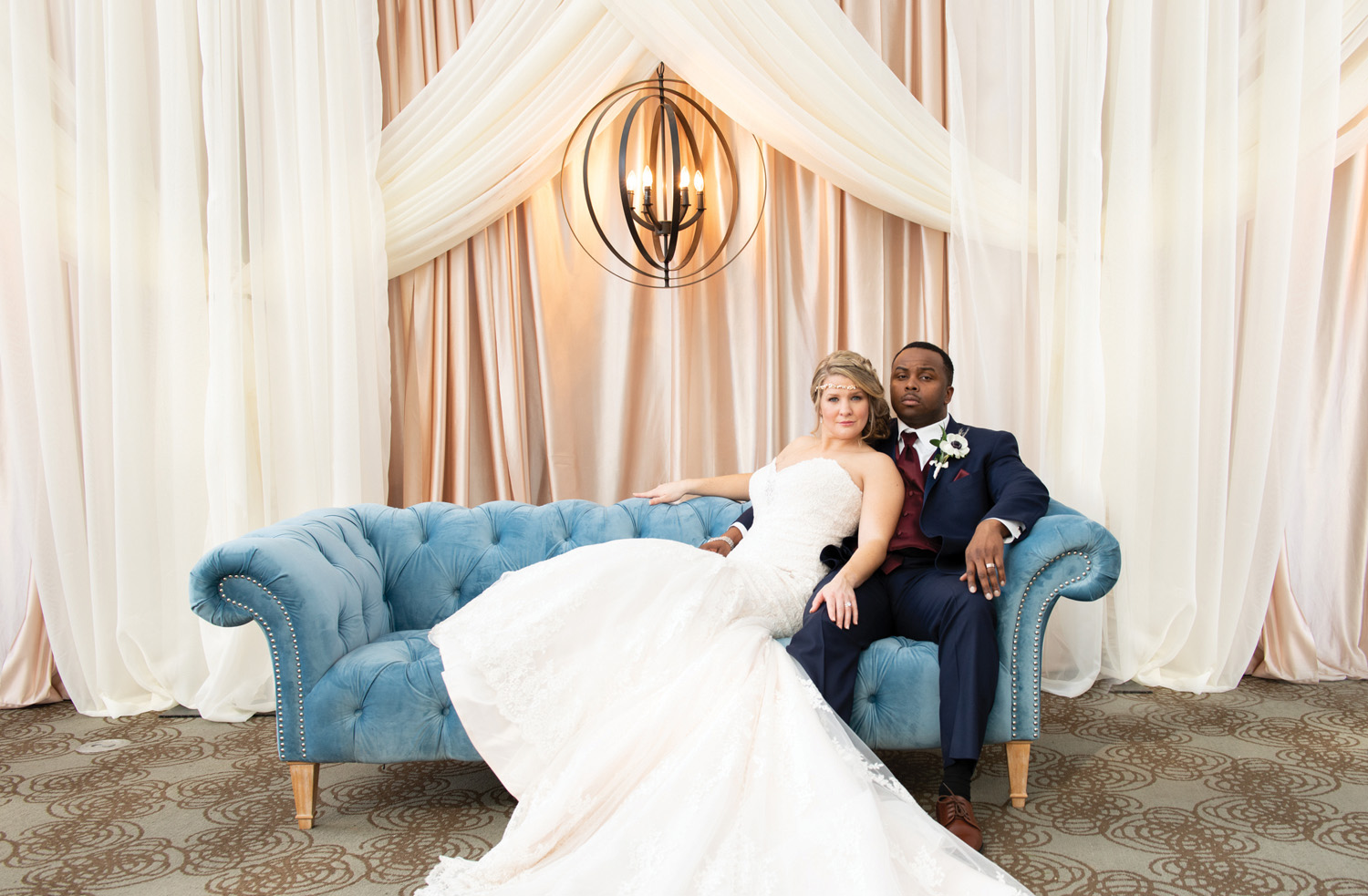 We wanted to show brides that you can bring the colors, the look, and the feel of the outside, inside. Even brides with dreams of a beautiful bohemian wedding can do so indoors. A big trend this time of year is outdoor boho weddings because so many brides want that outdoor feel and natural color palette. Inspiration struck when we realized we could capture that outdoor elegance, indoors.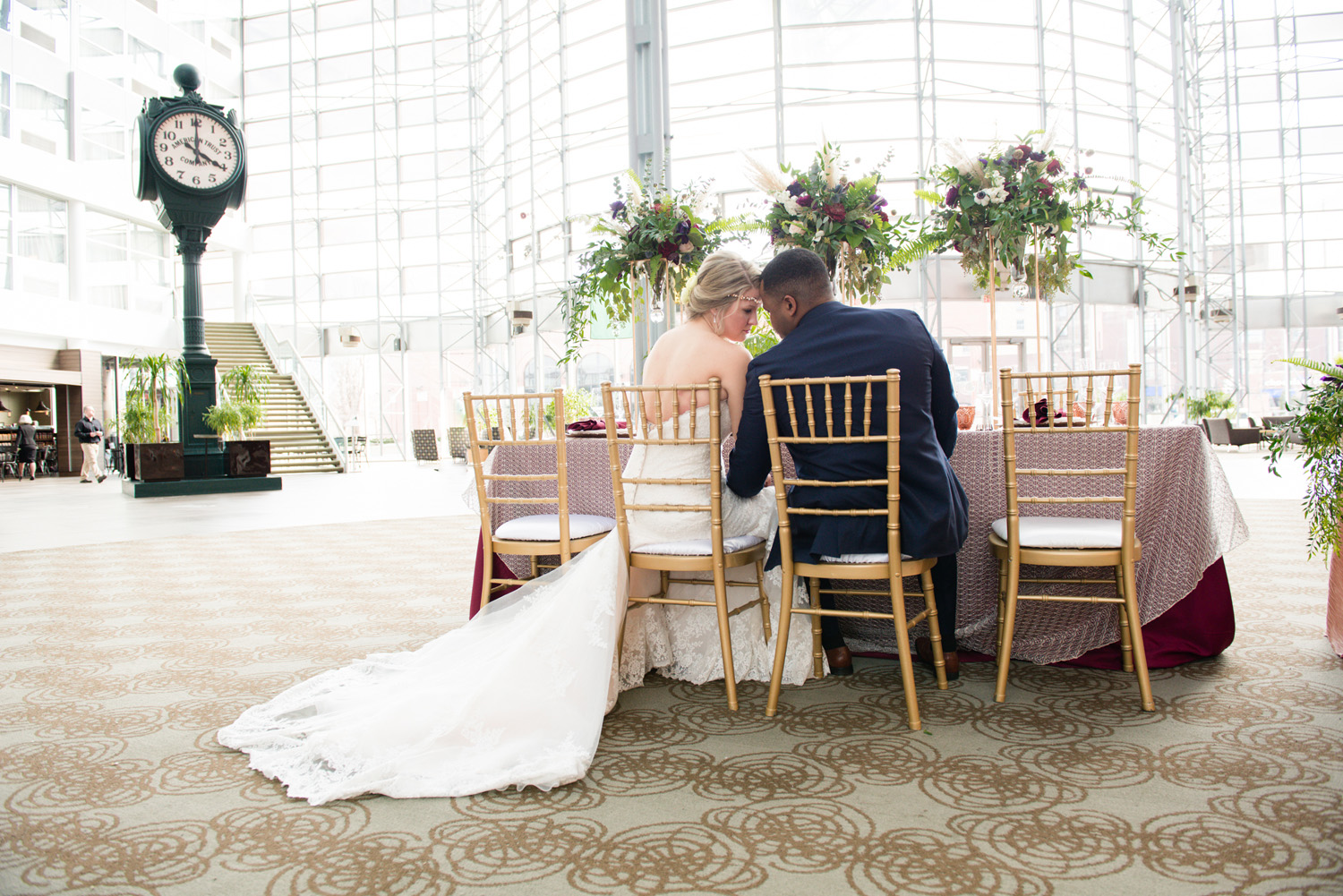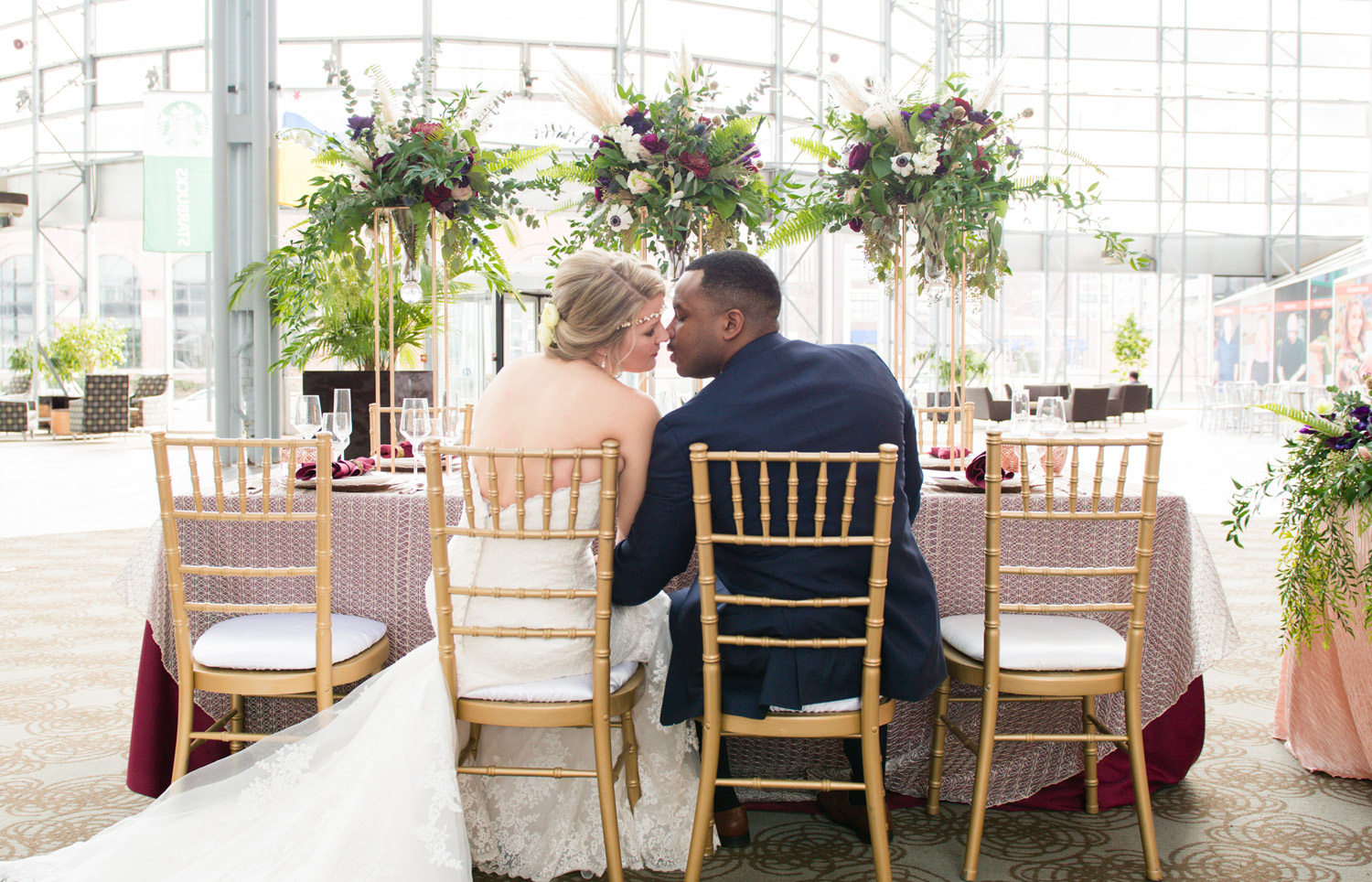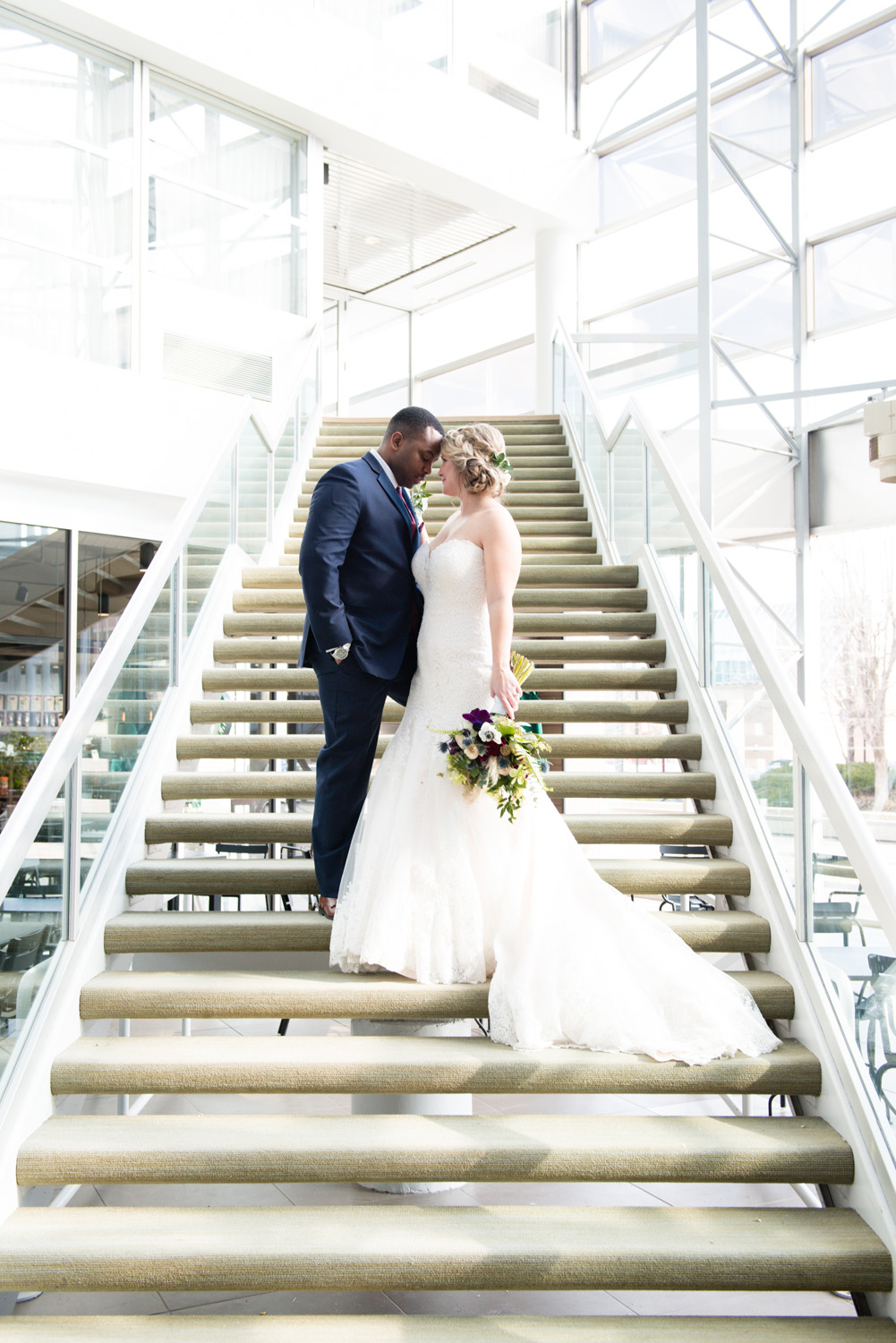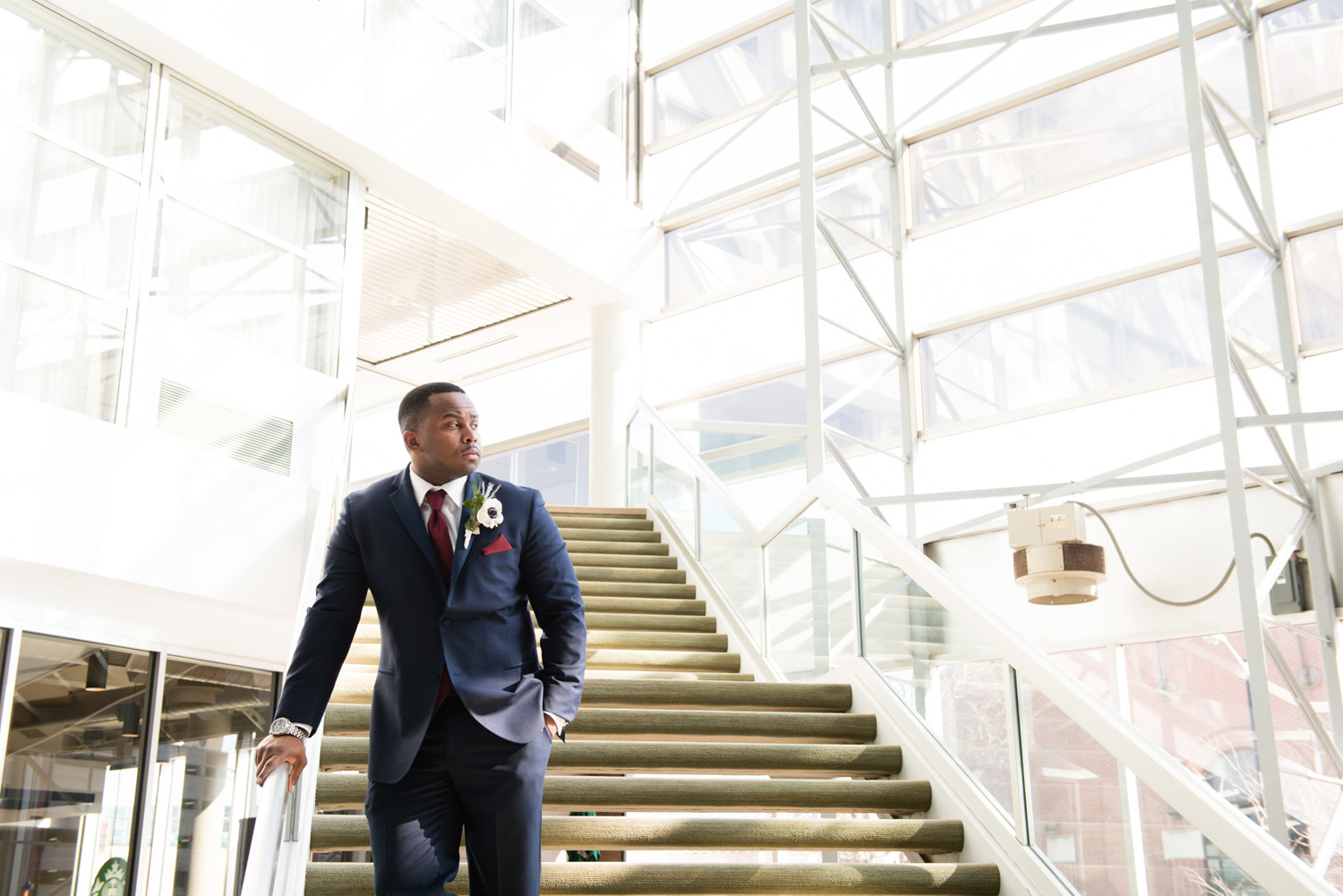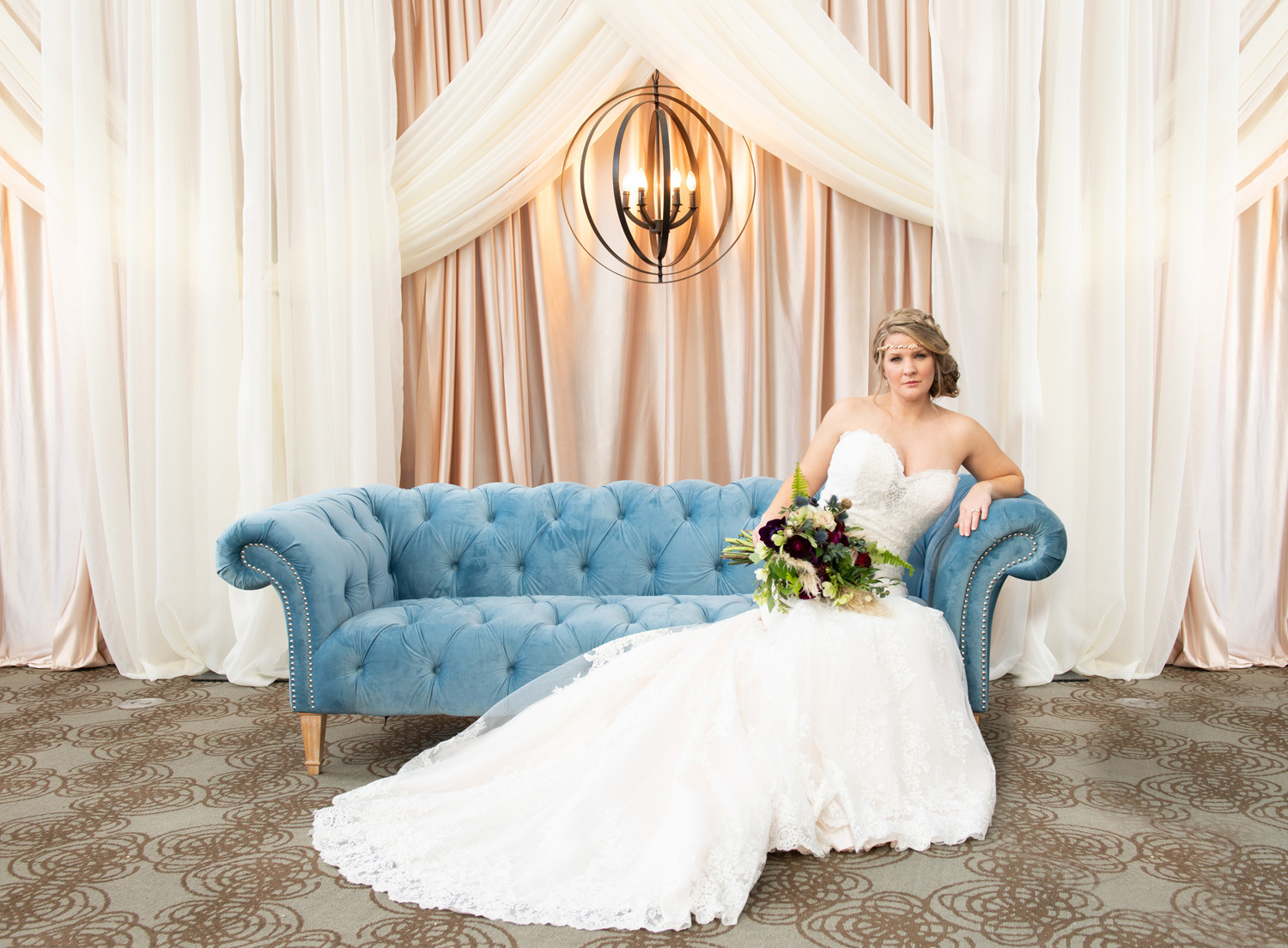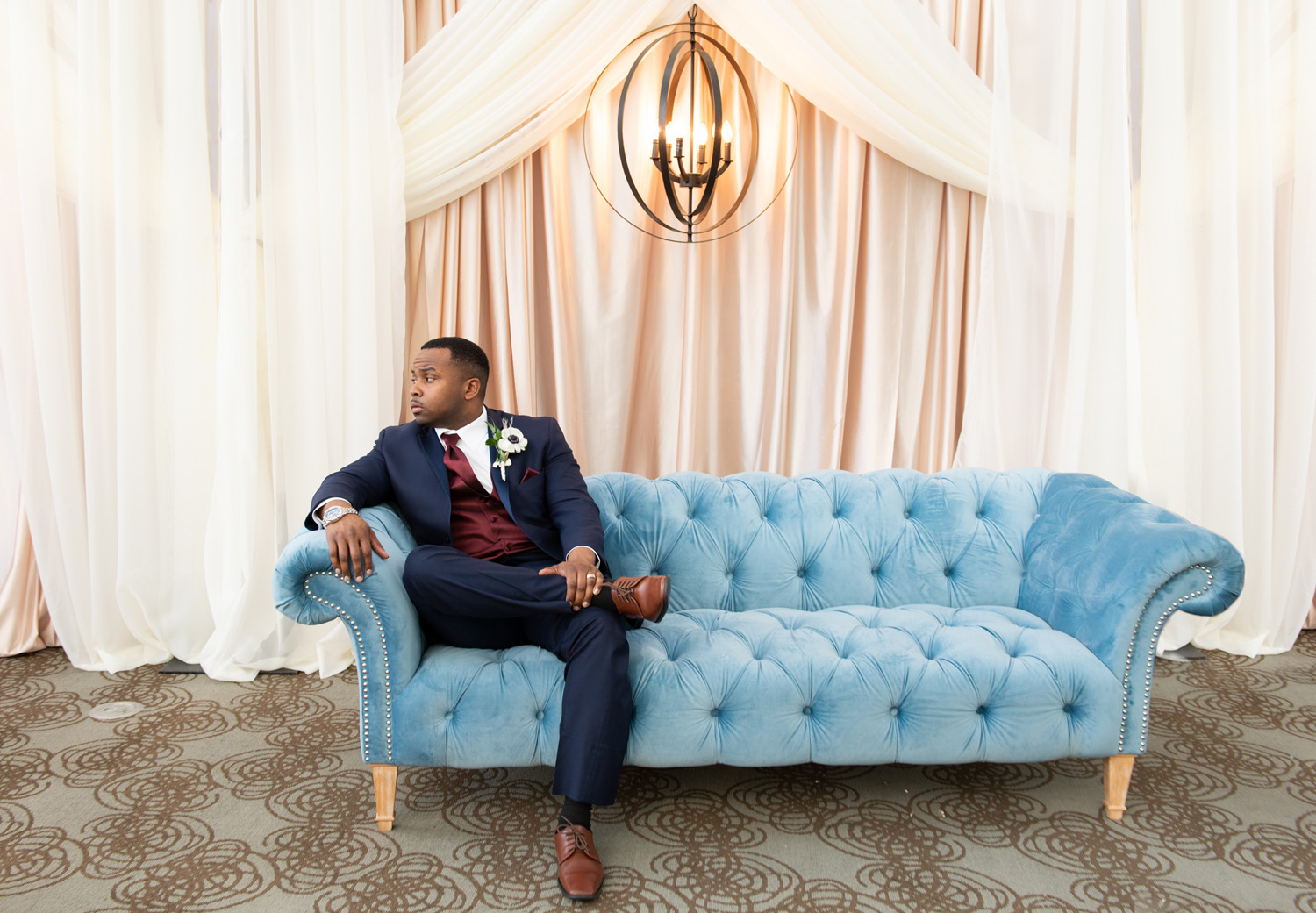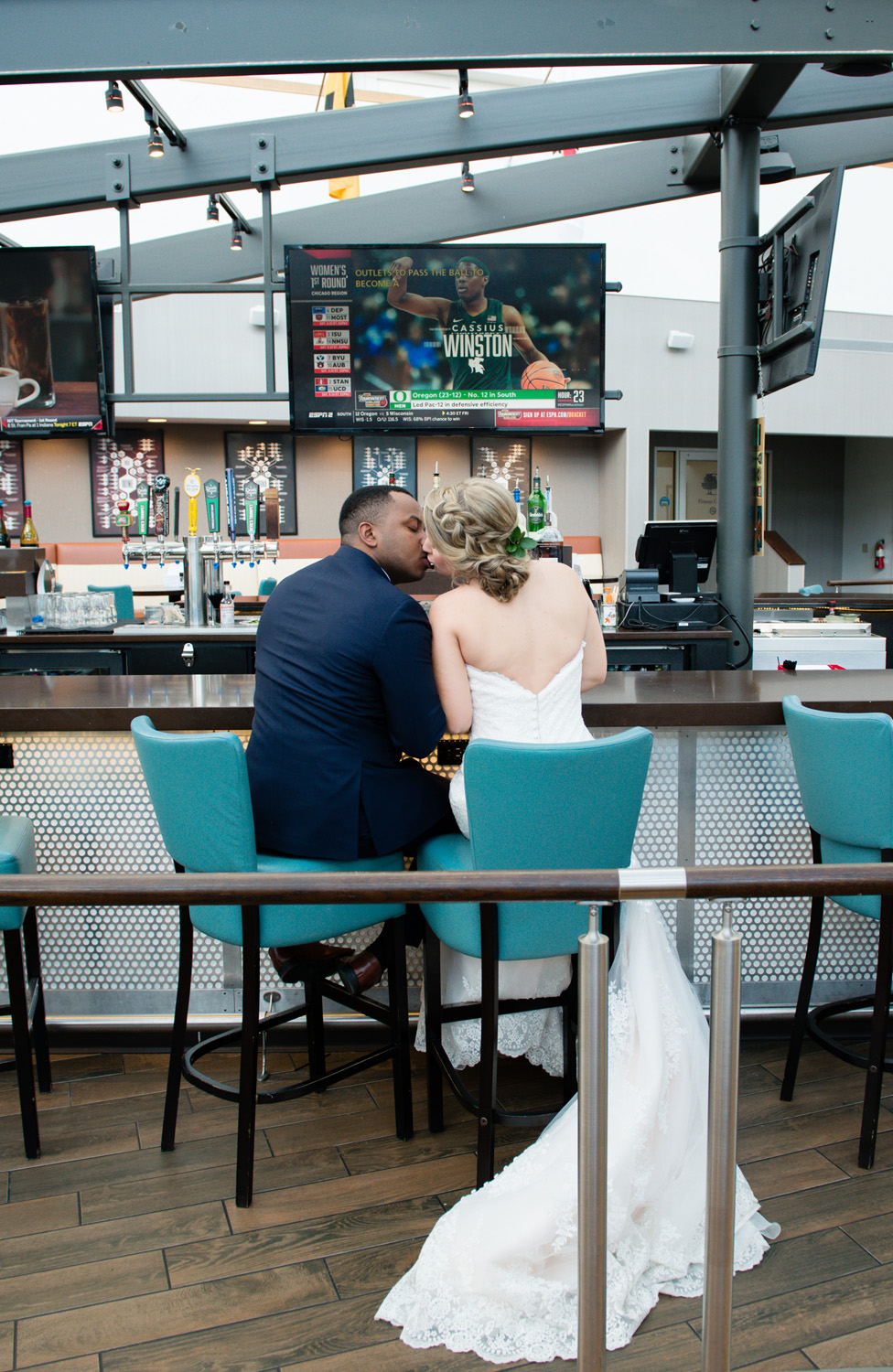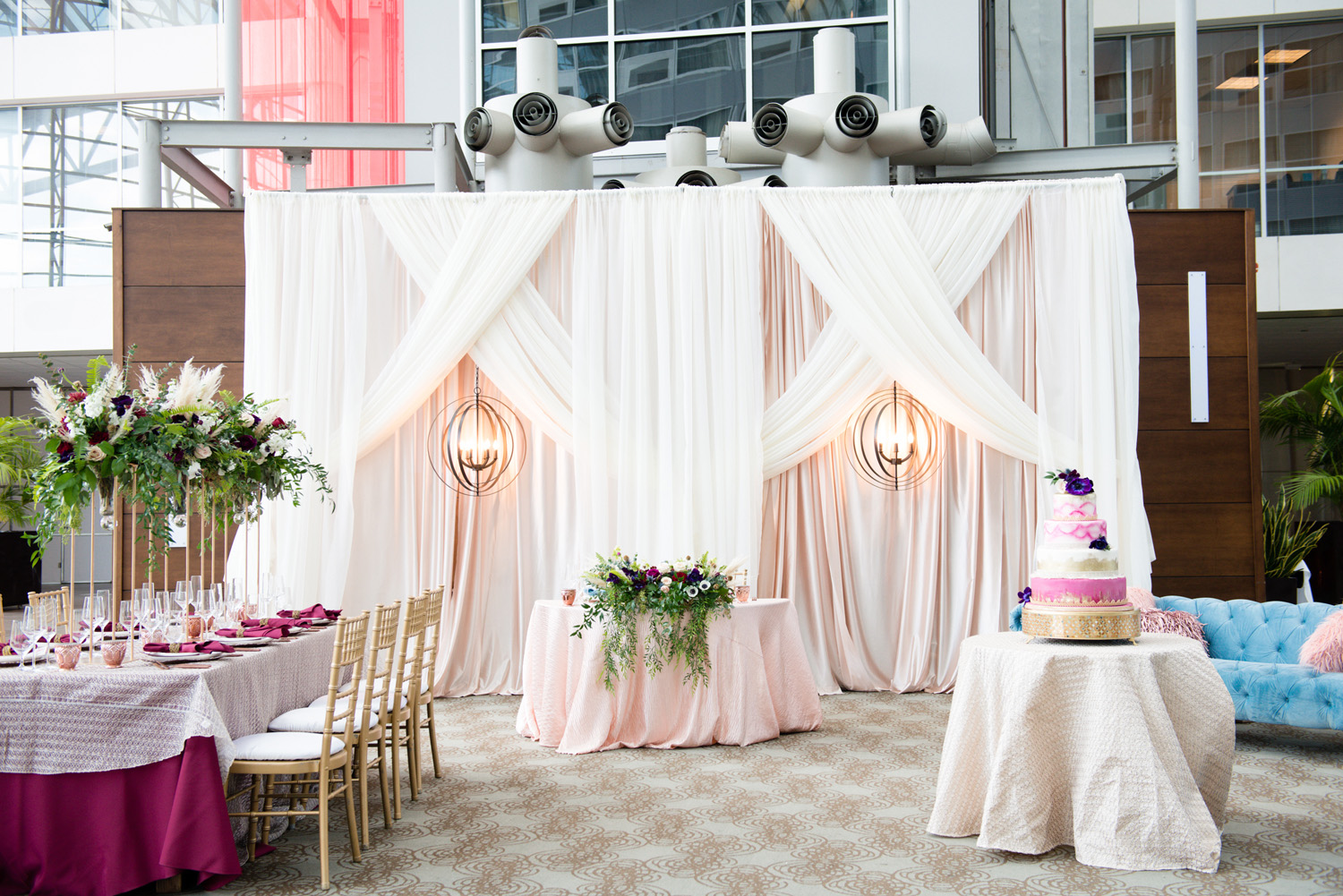 The Double Tree's atrium gave us almost 360 degrees of floor to ceiling windows with light spilling in from every direction. A bride could feel the warmth of the sun and see the colors of the outdoors all the while having the comforts of a venue. The atrium also provided us with an industrial look with its metal piping, wood elements and steal framing. This allowed us to capture the tones of the outdoors while still adding in a spring color palette. The copper accent color pulled in both the outside colors and the inside, perfectly.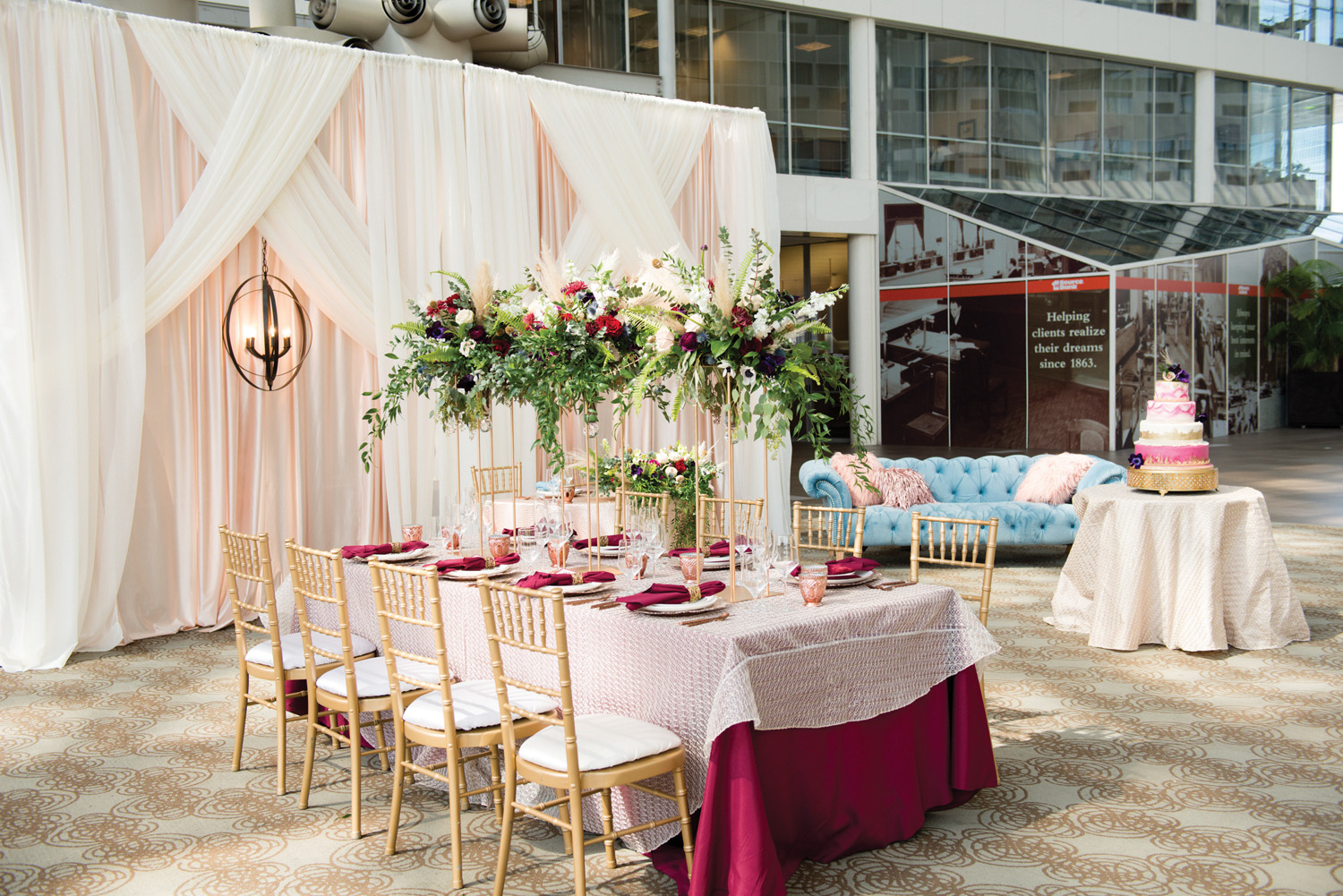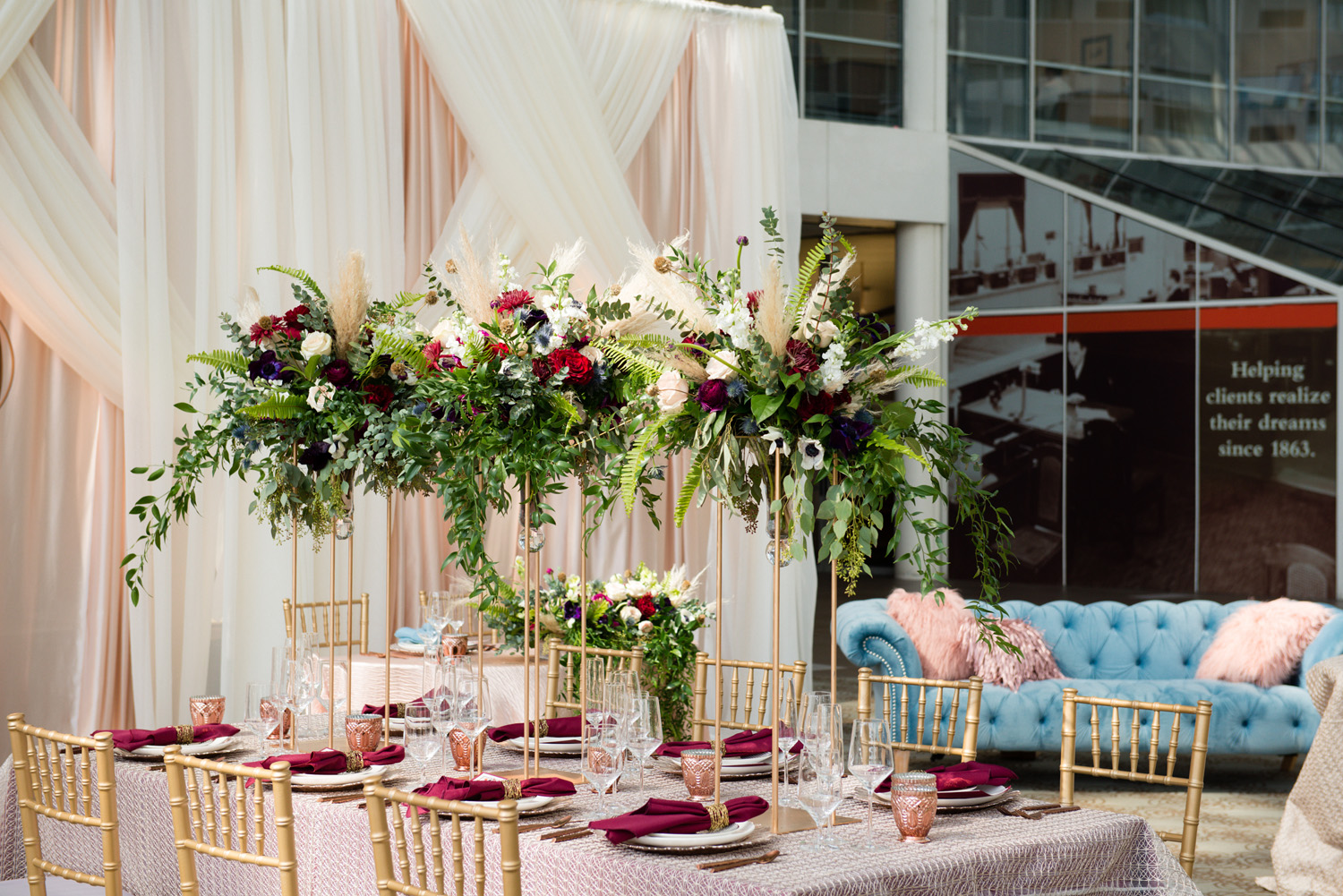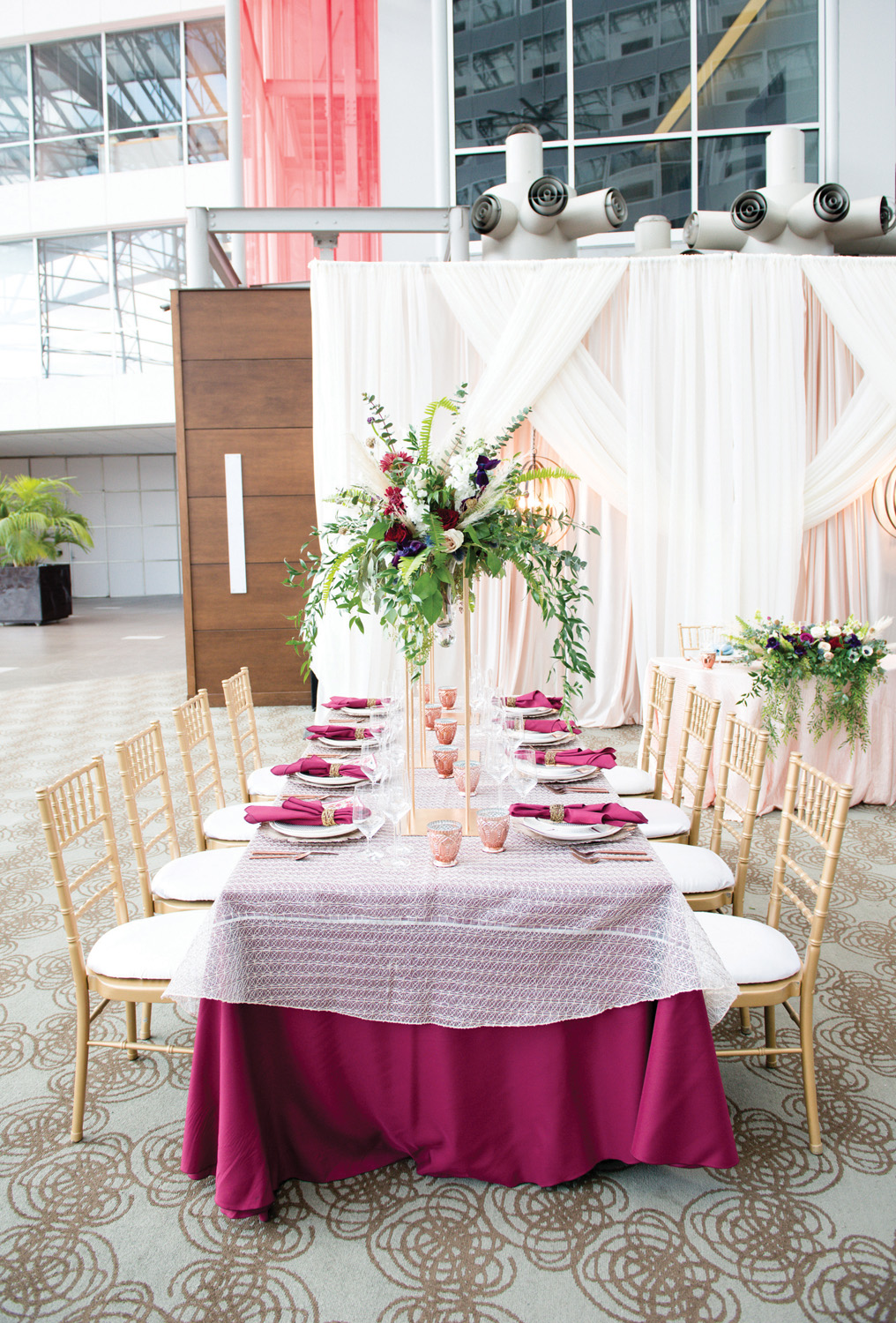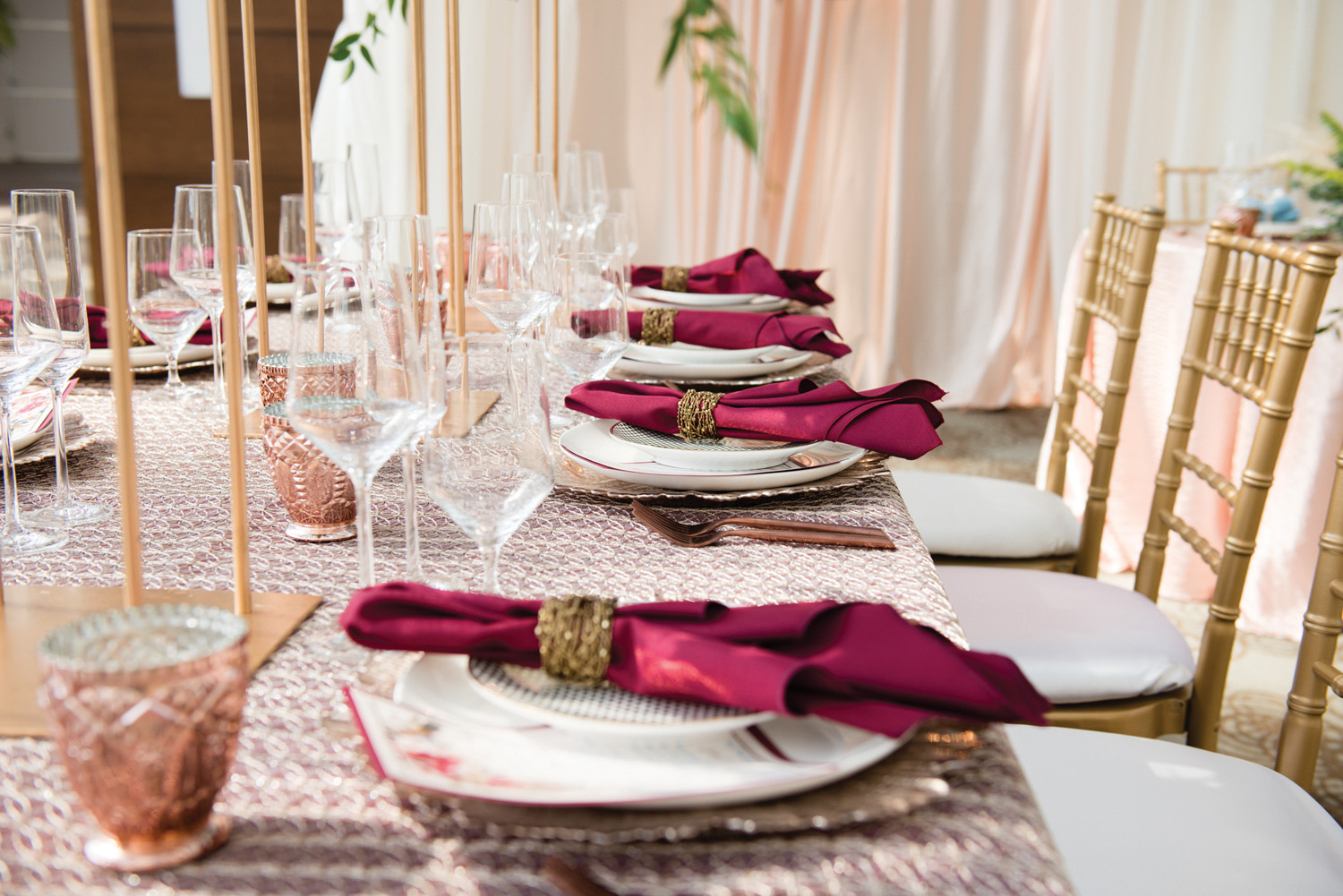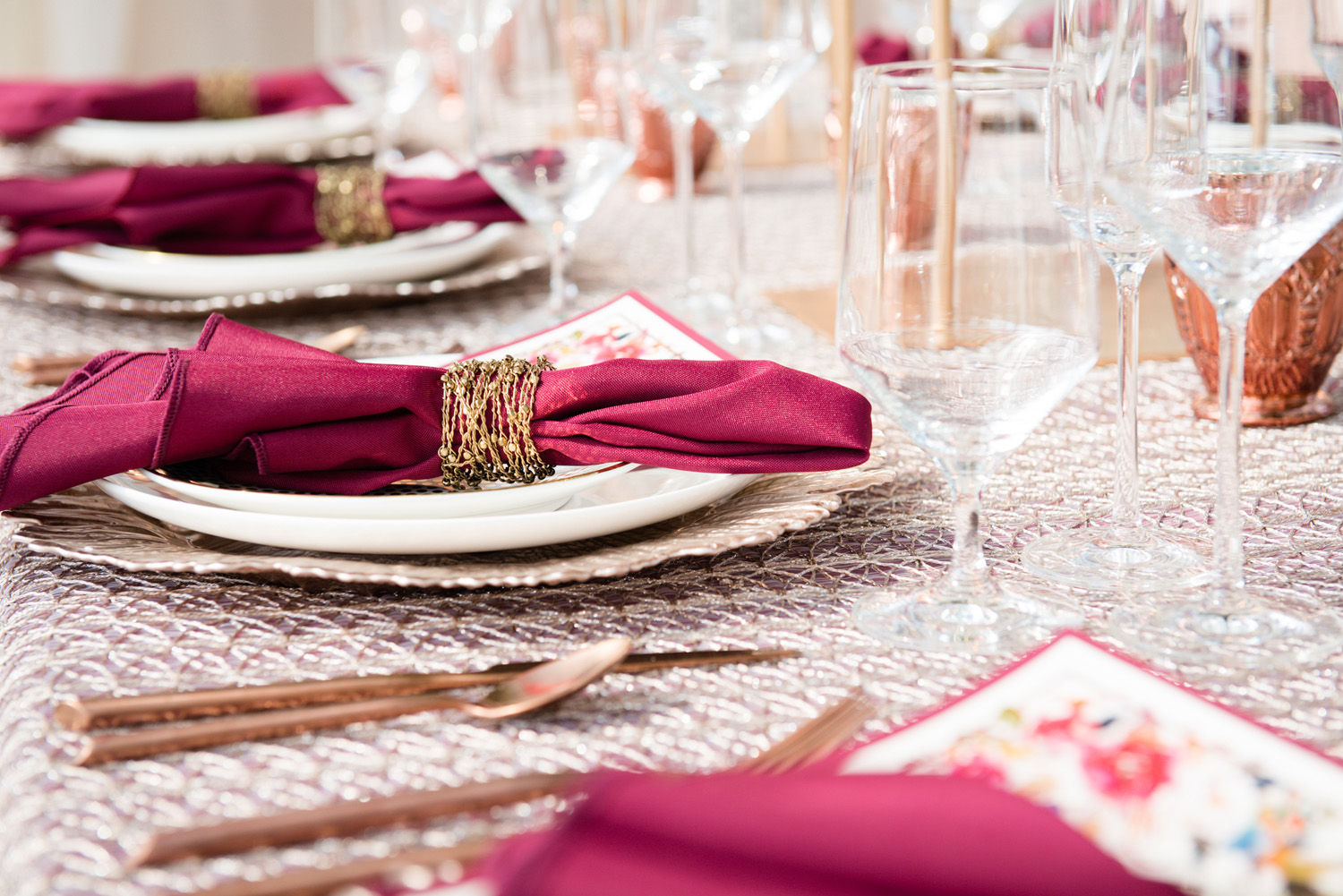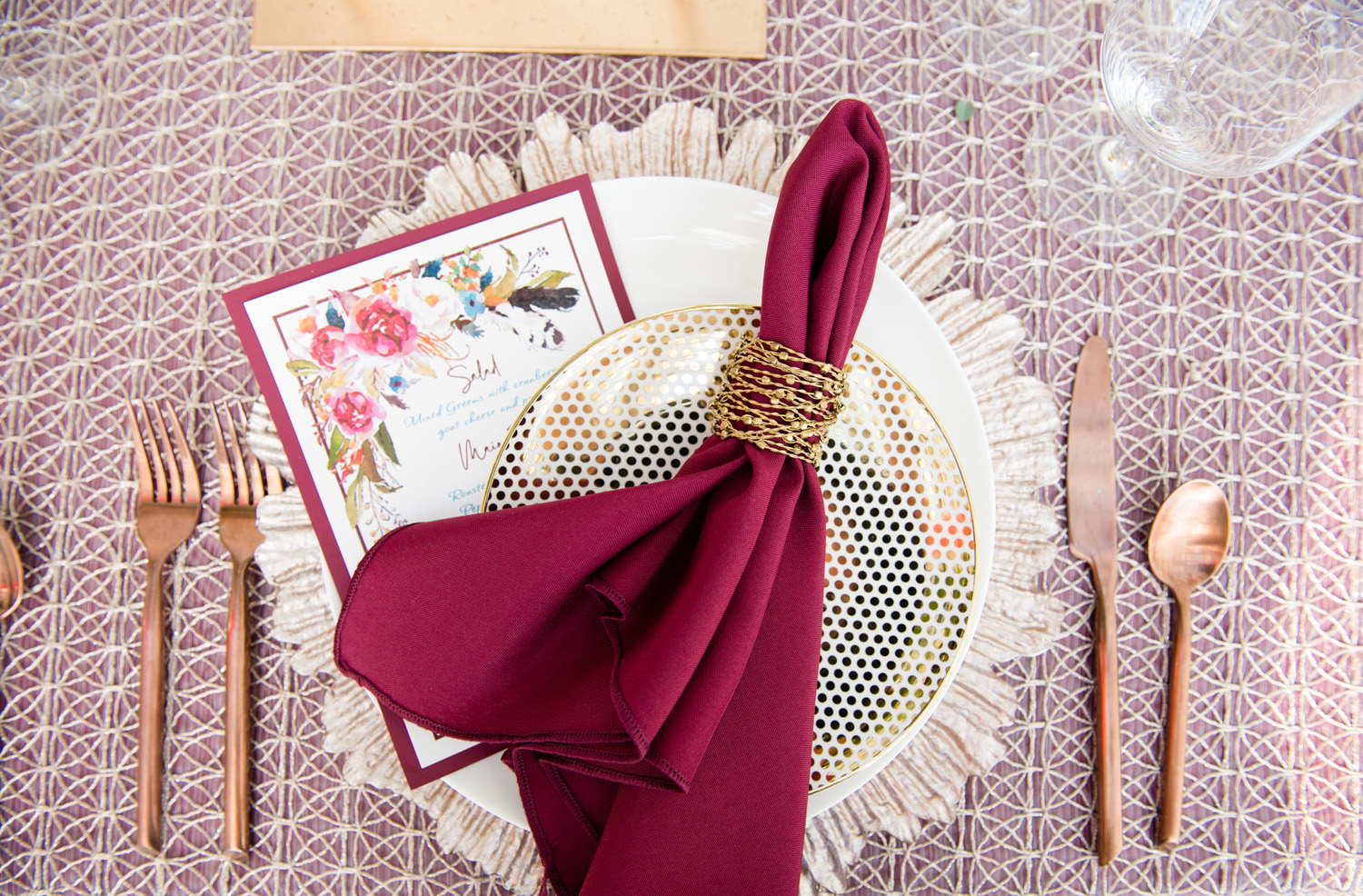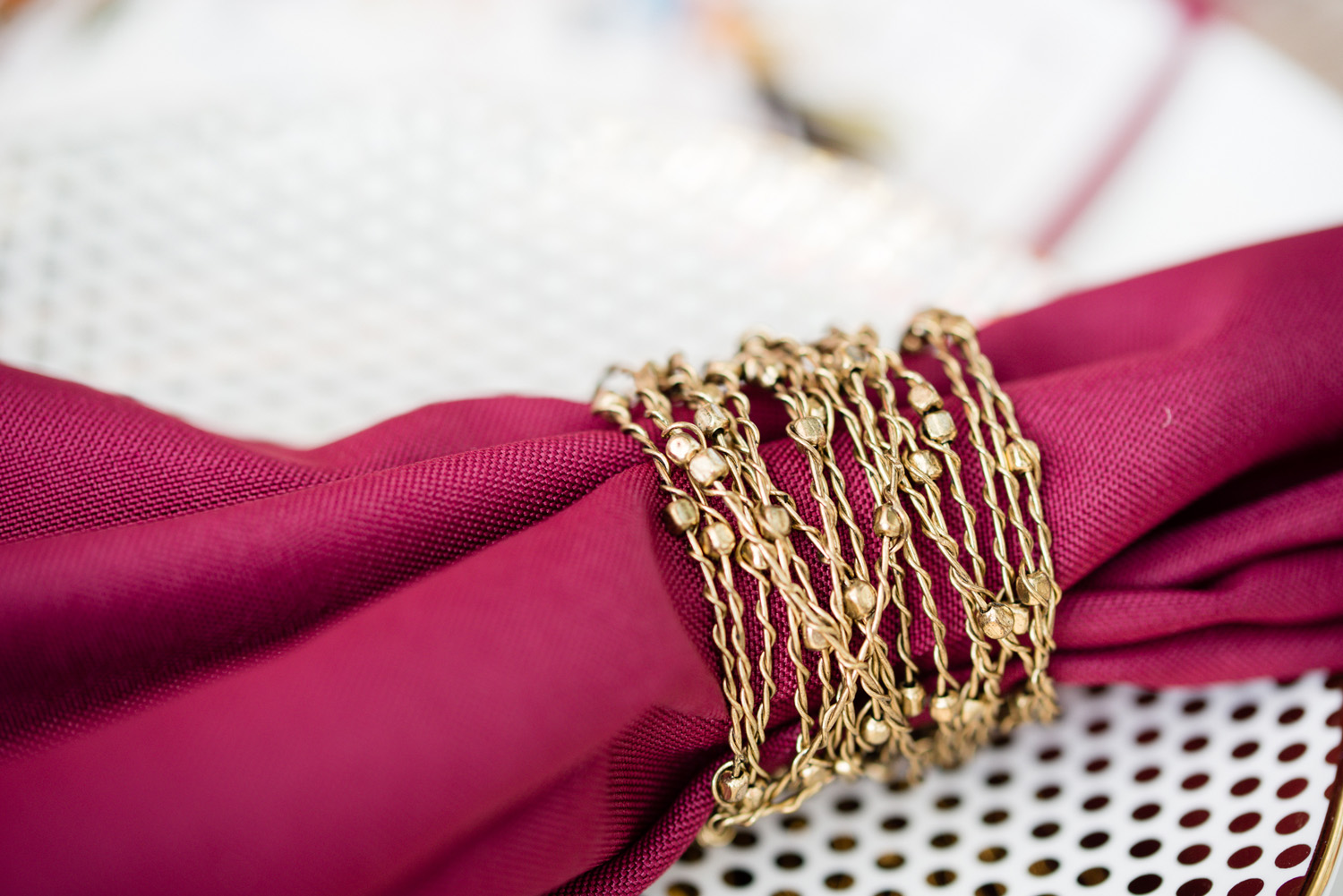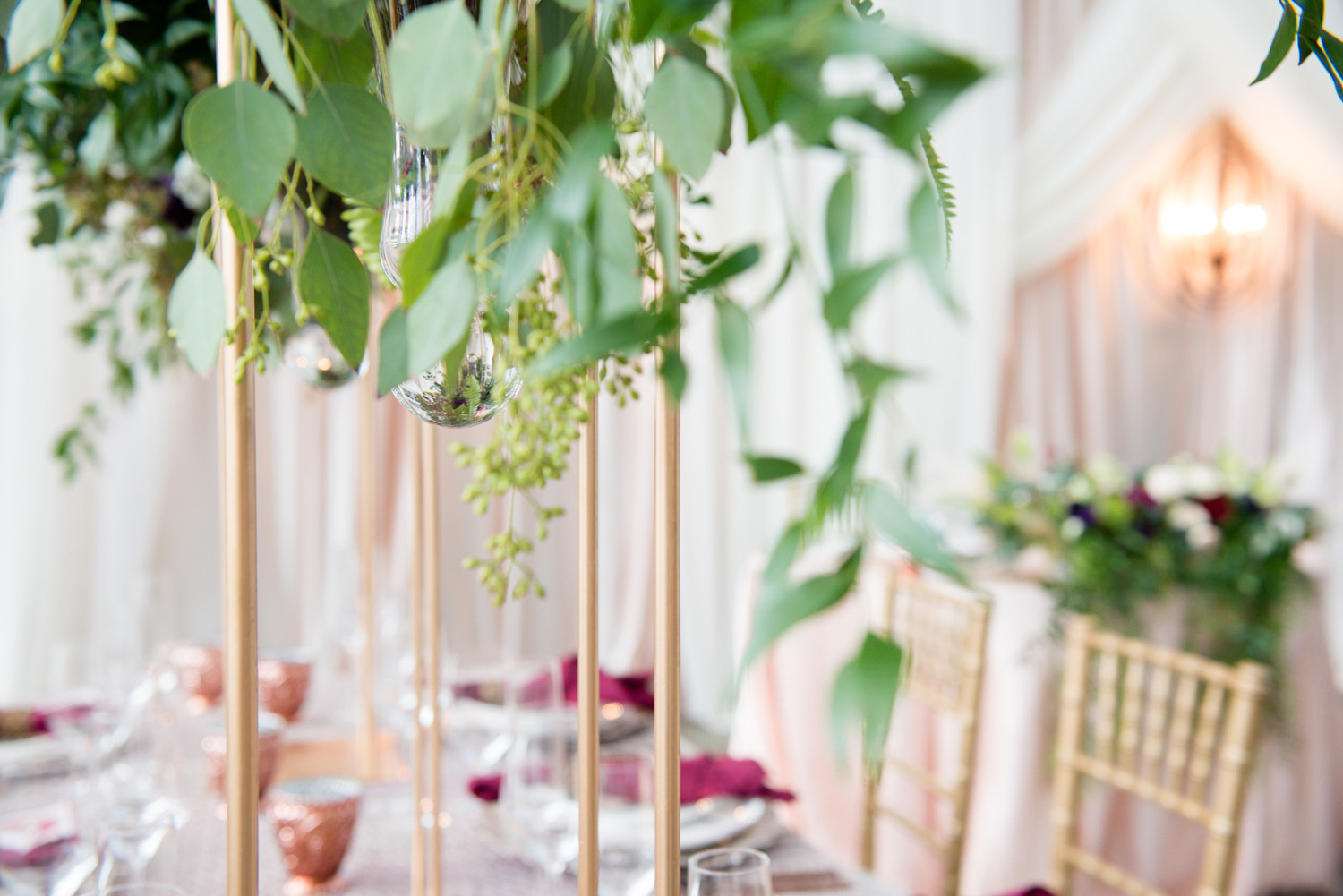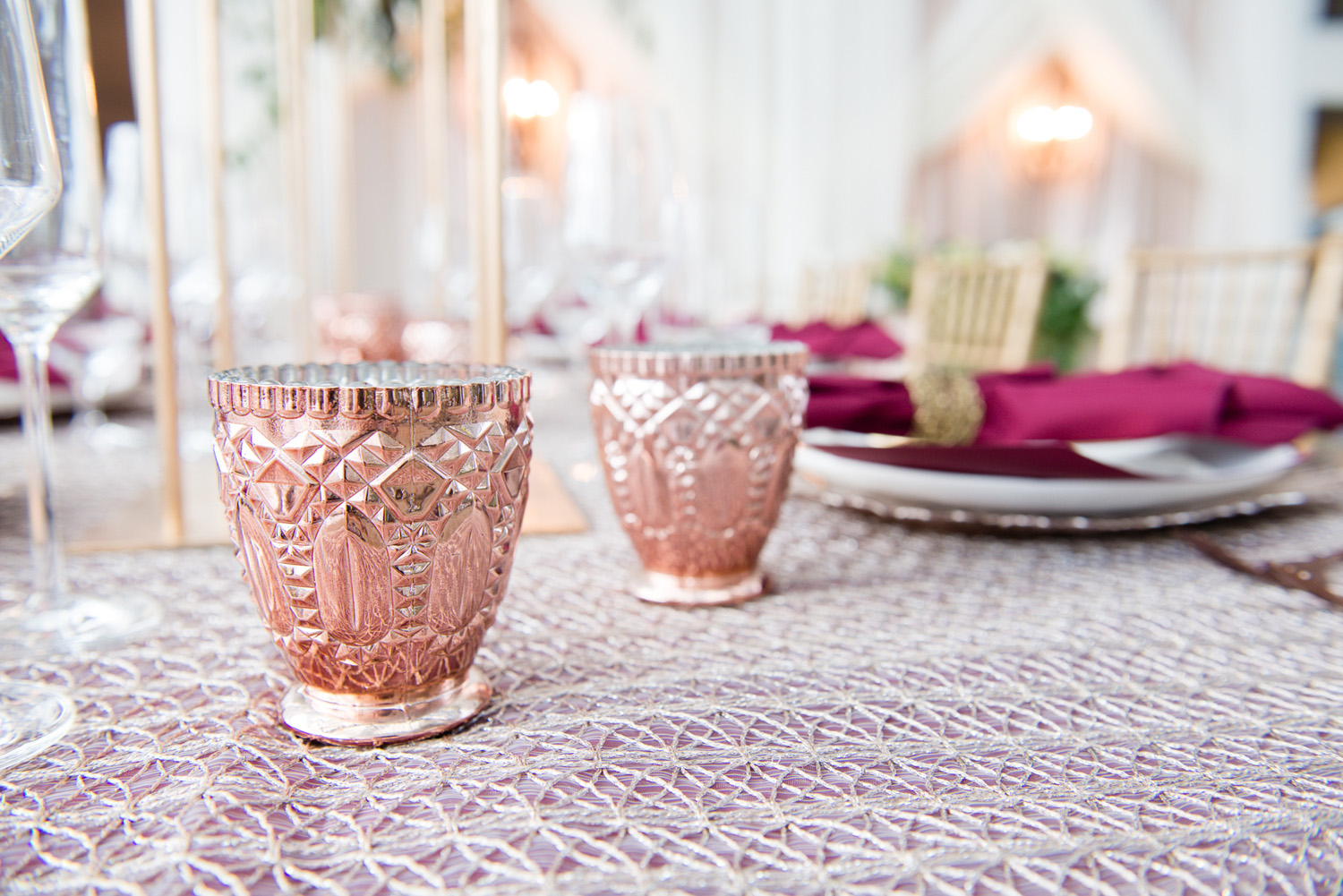 Angie, of Belle Behind the Ball, designed and coordinated this unique theme and collaborated with our wonderful vendor team. Burns Rent-all's Inc. Special Events provided not only the beautiful rentals, like the drapery and place settings, but also the spectacular floral arrangements. When you look at the bride's bouquet and the centerpieces, you'll notice the natural elements (like the thistles) that aren't in a traditional bride's bouquet.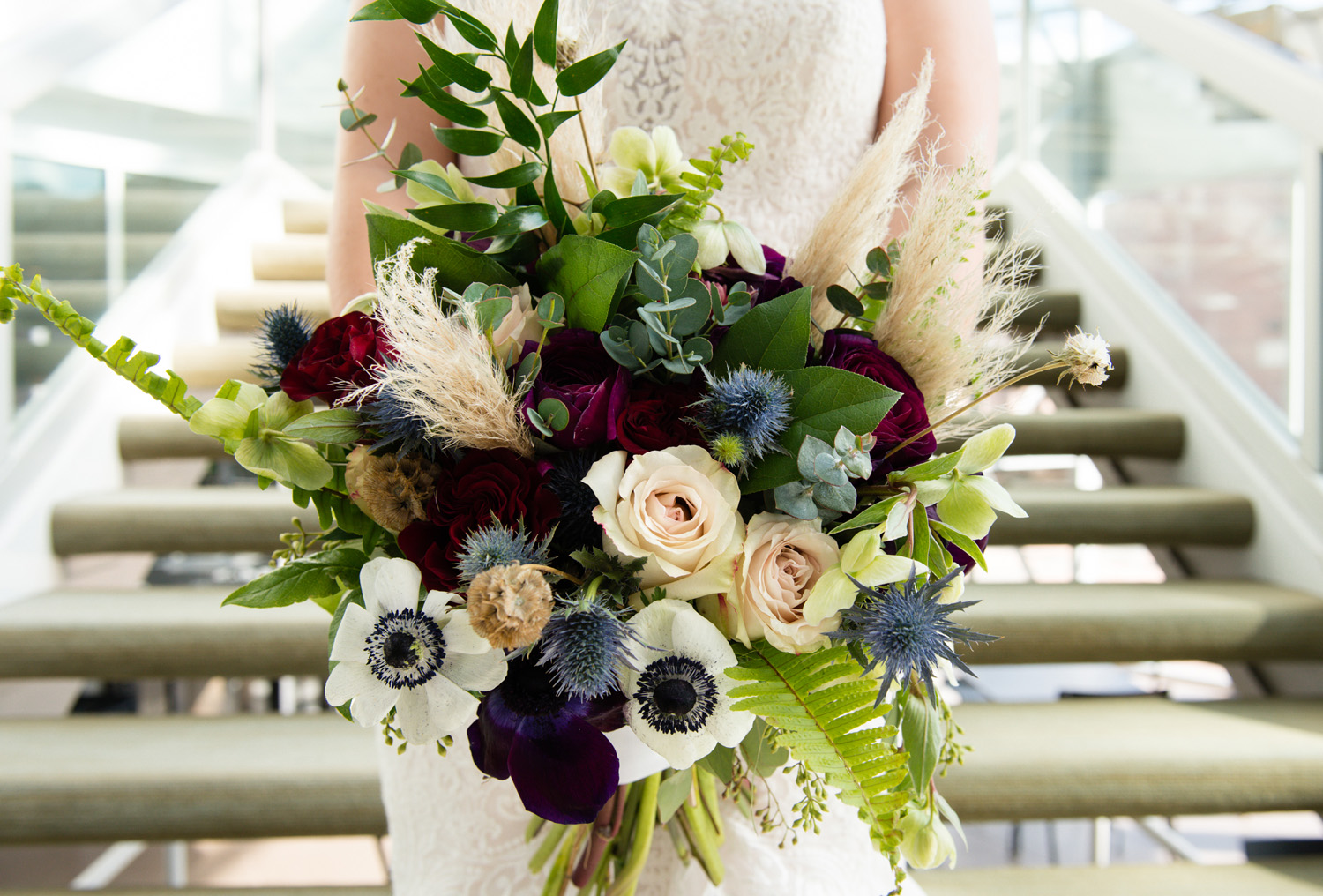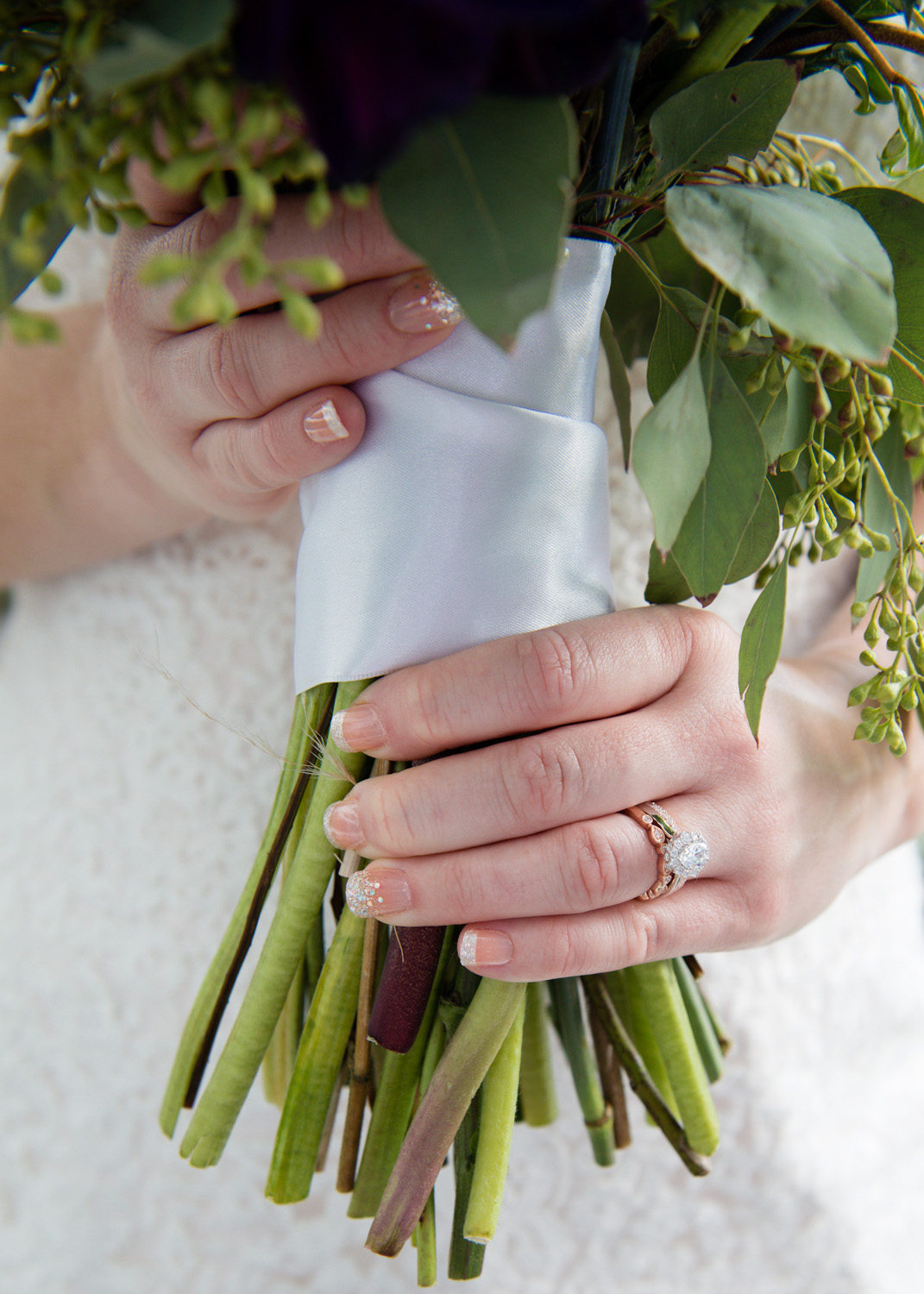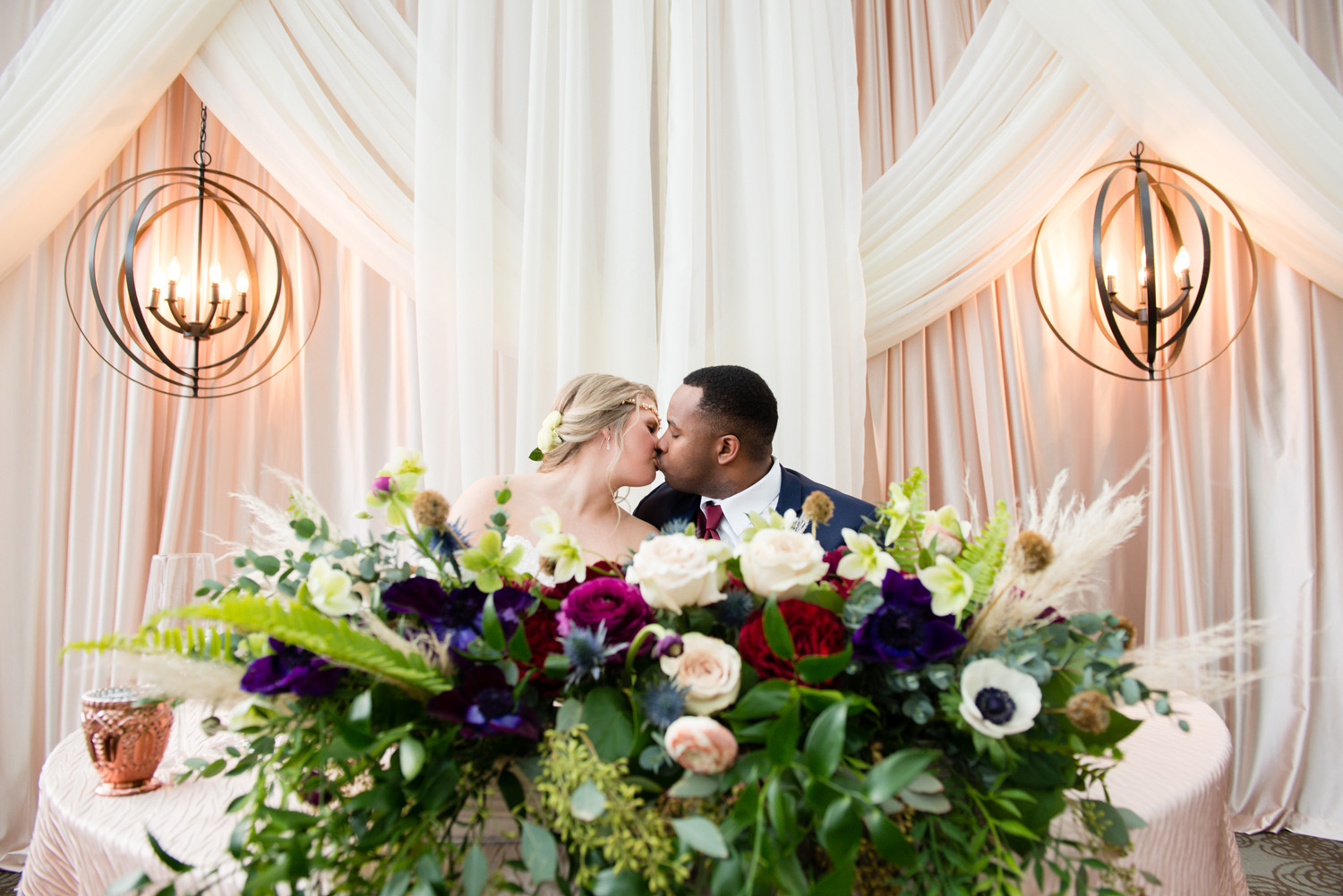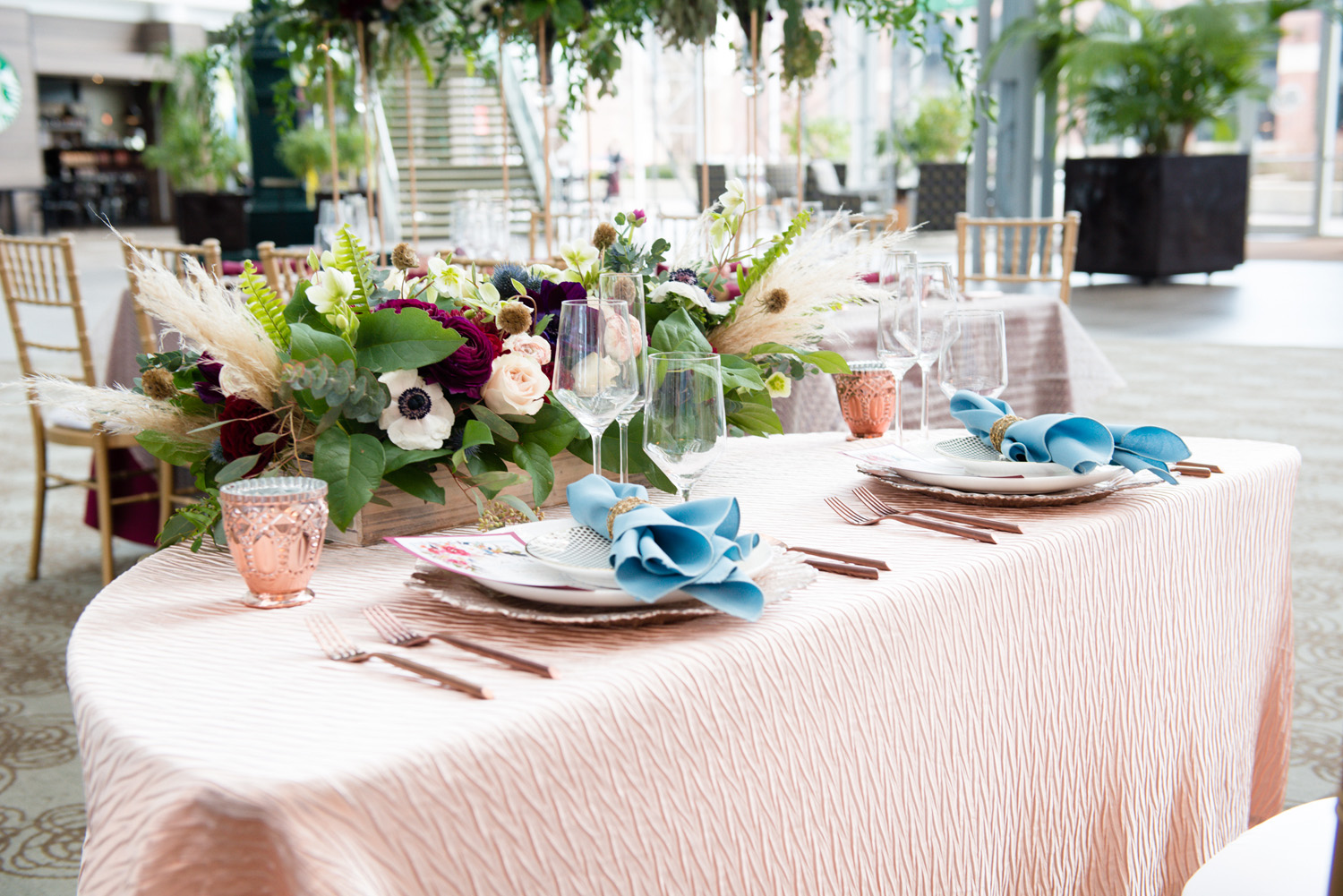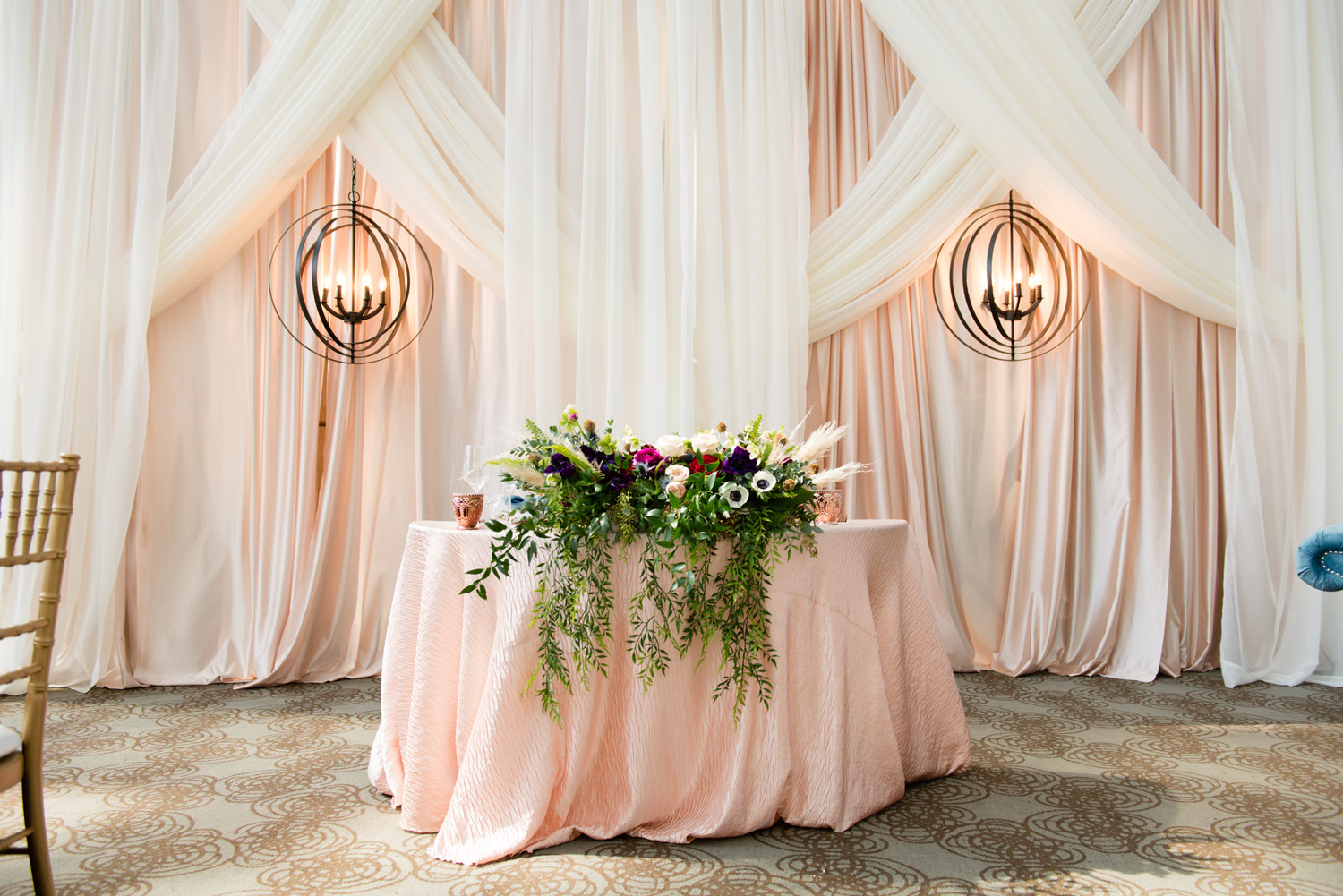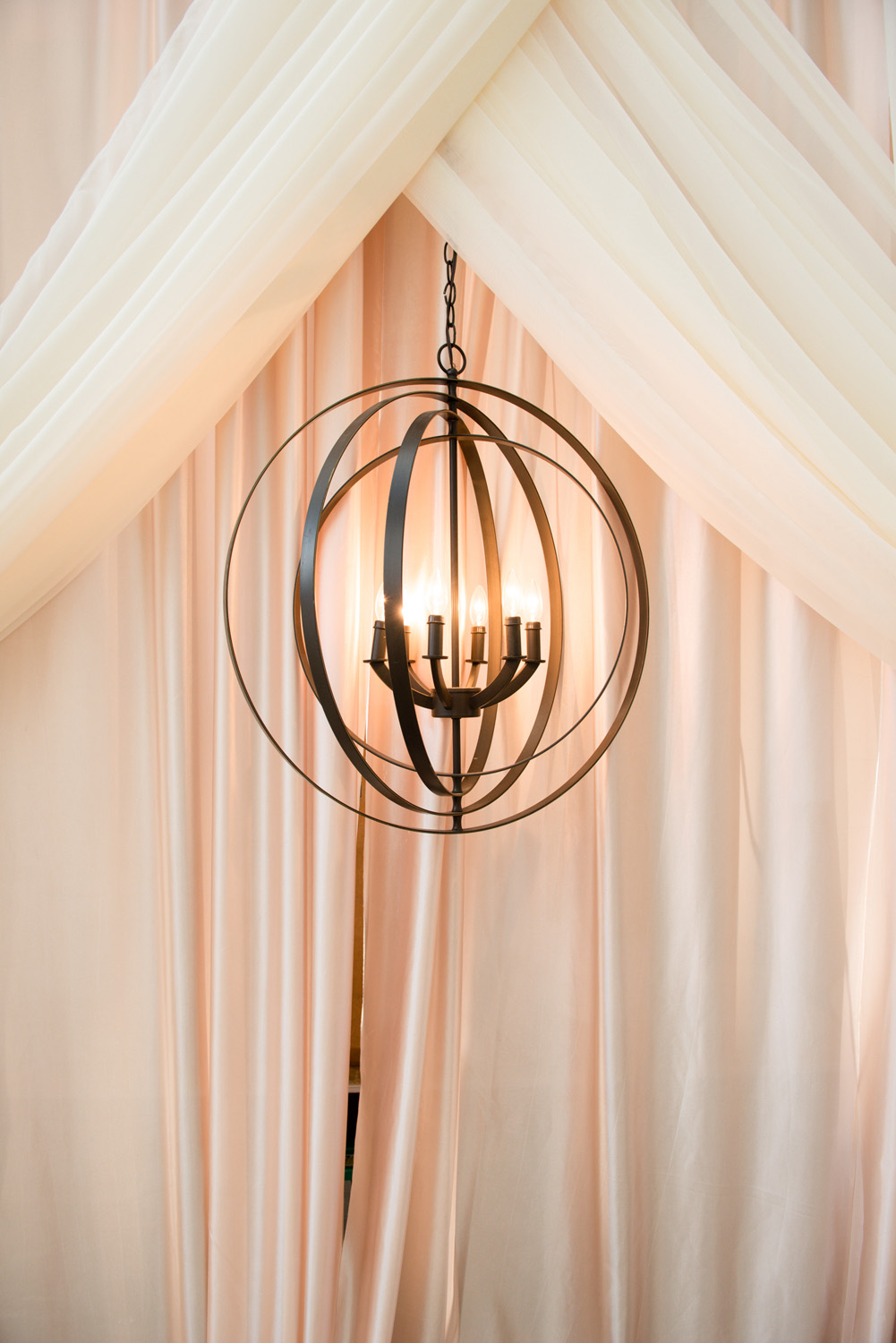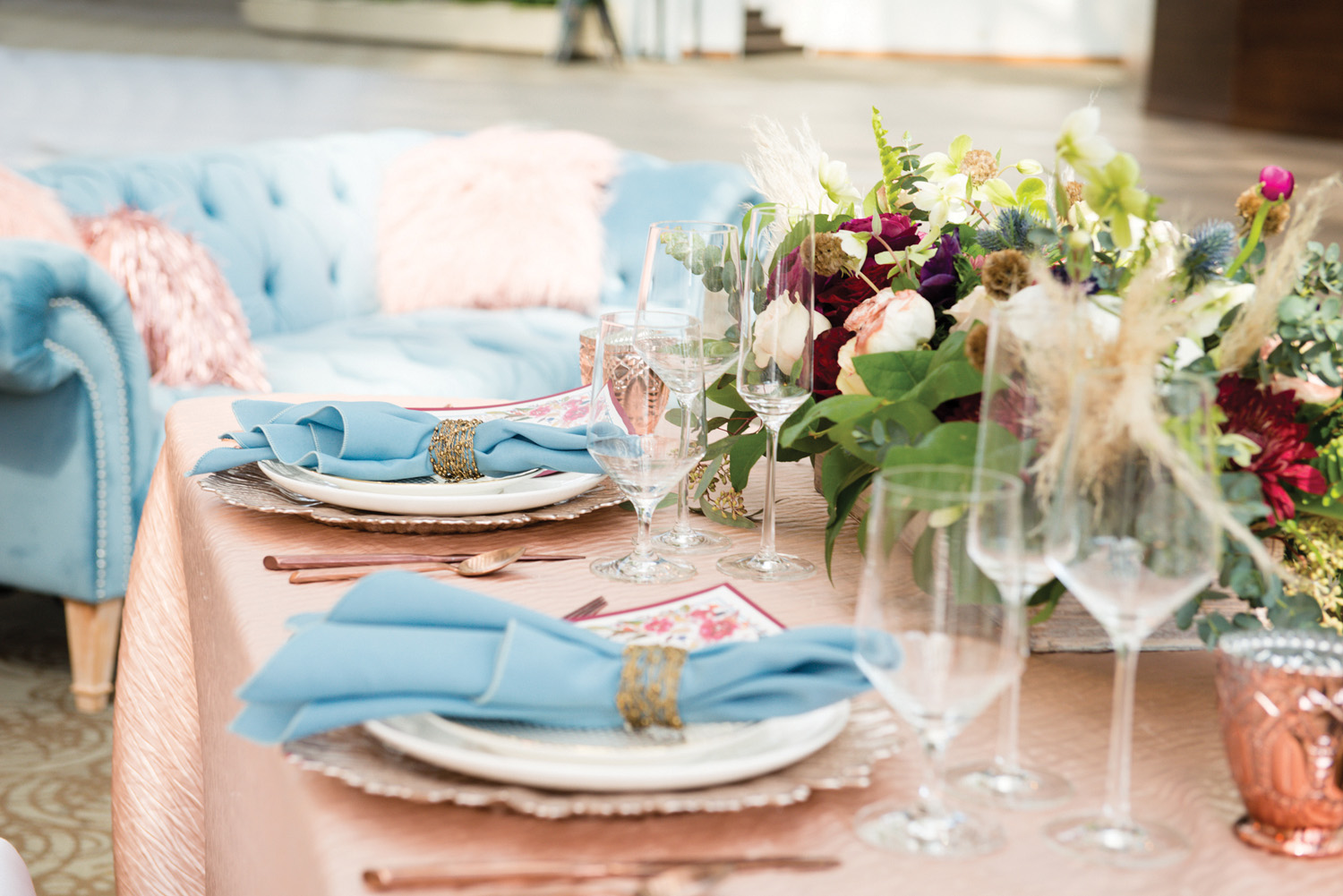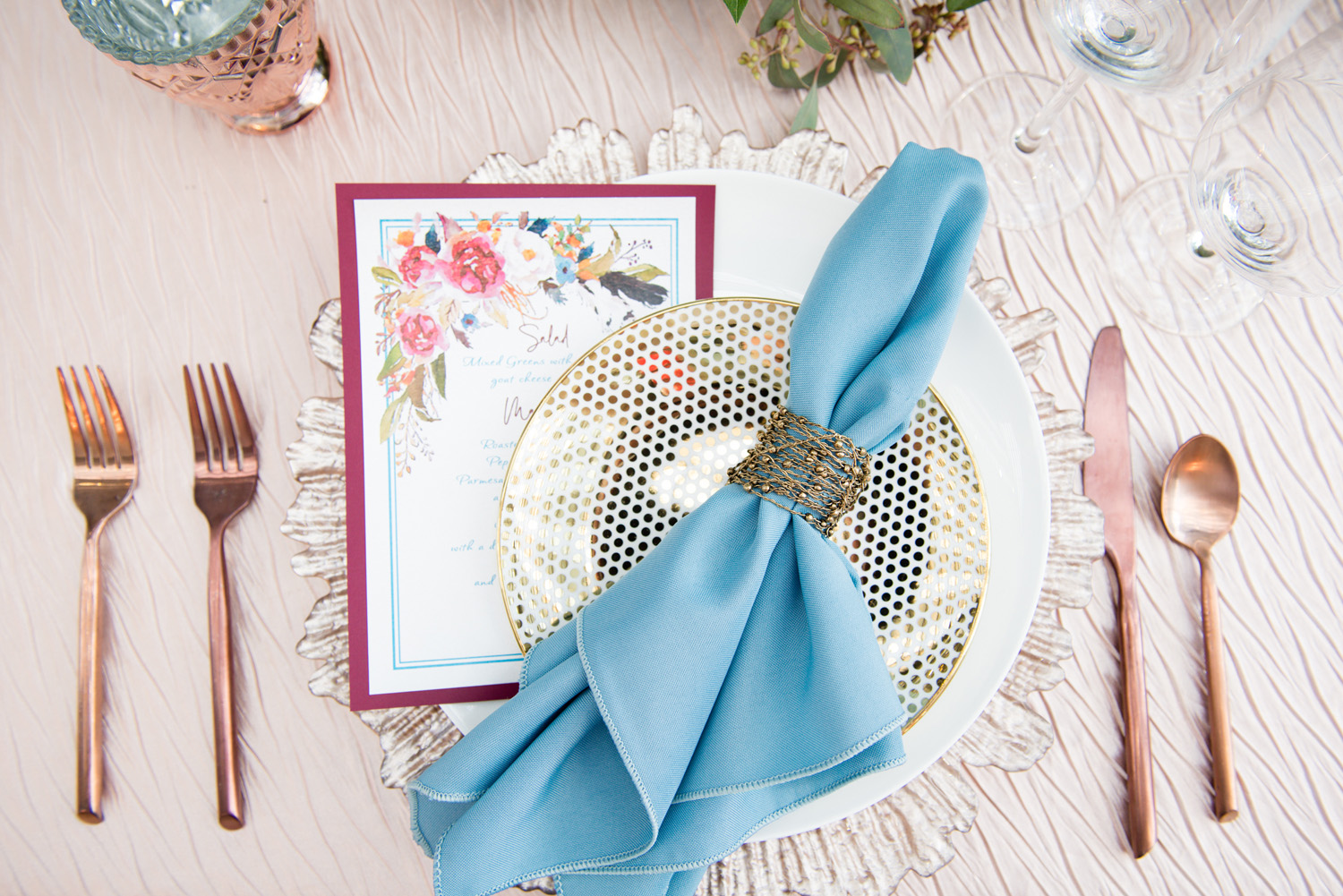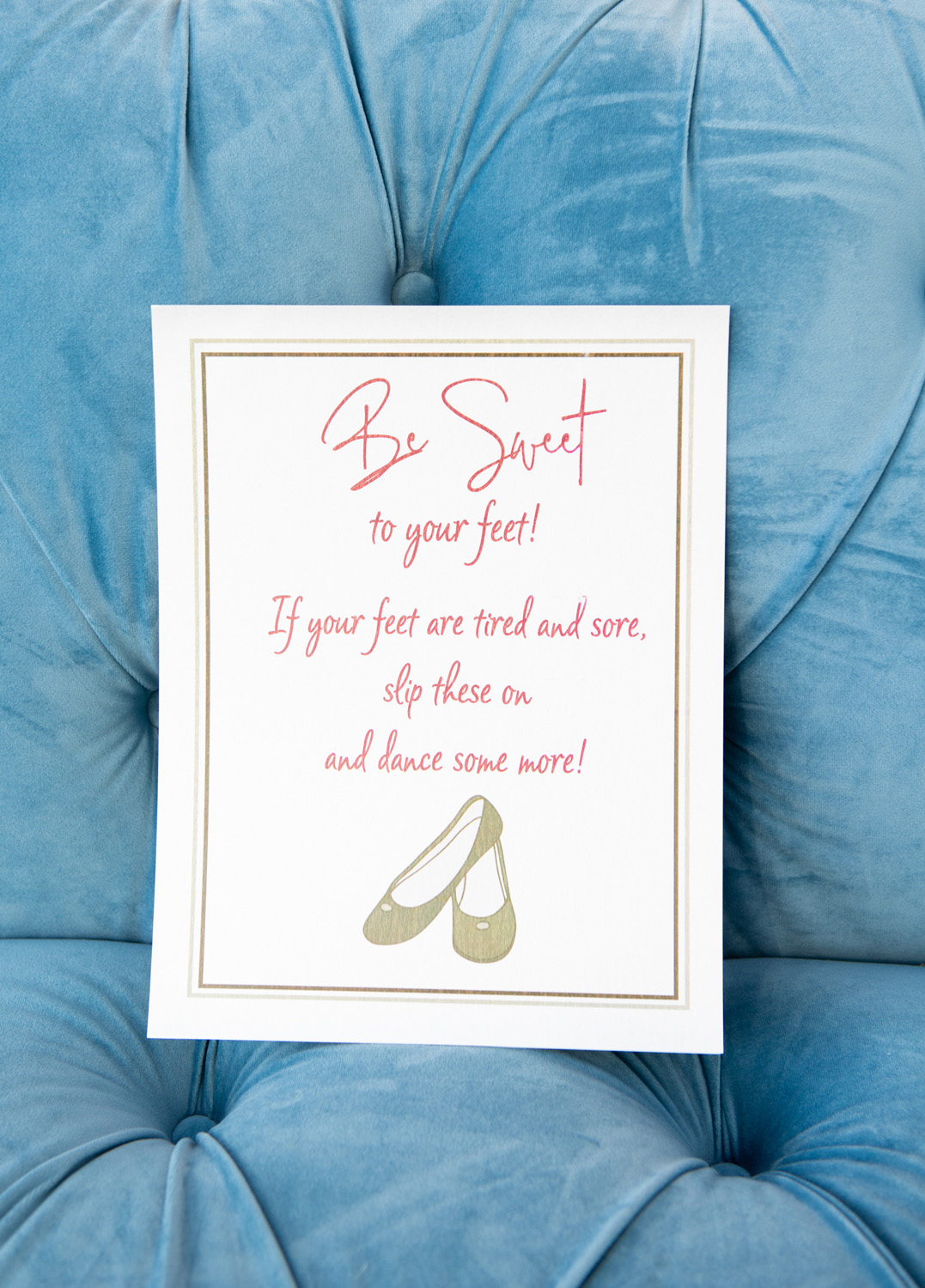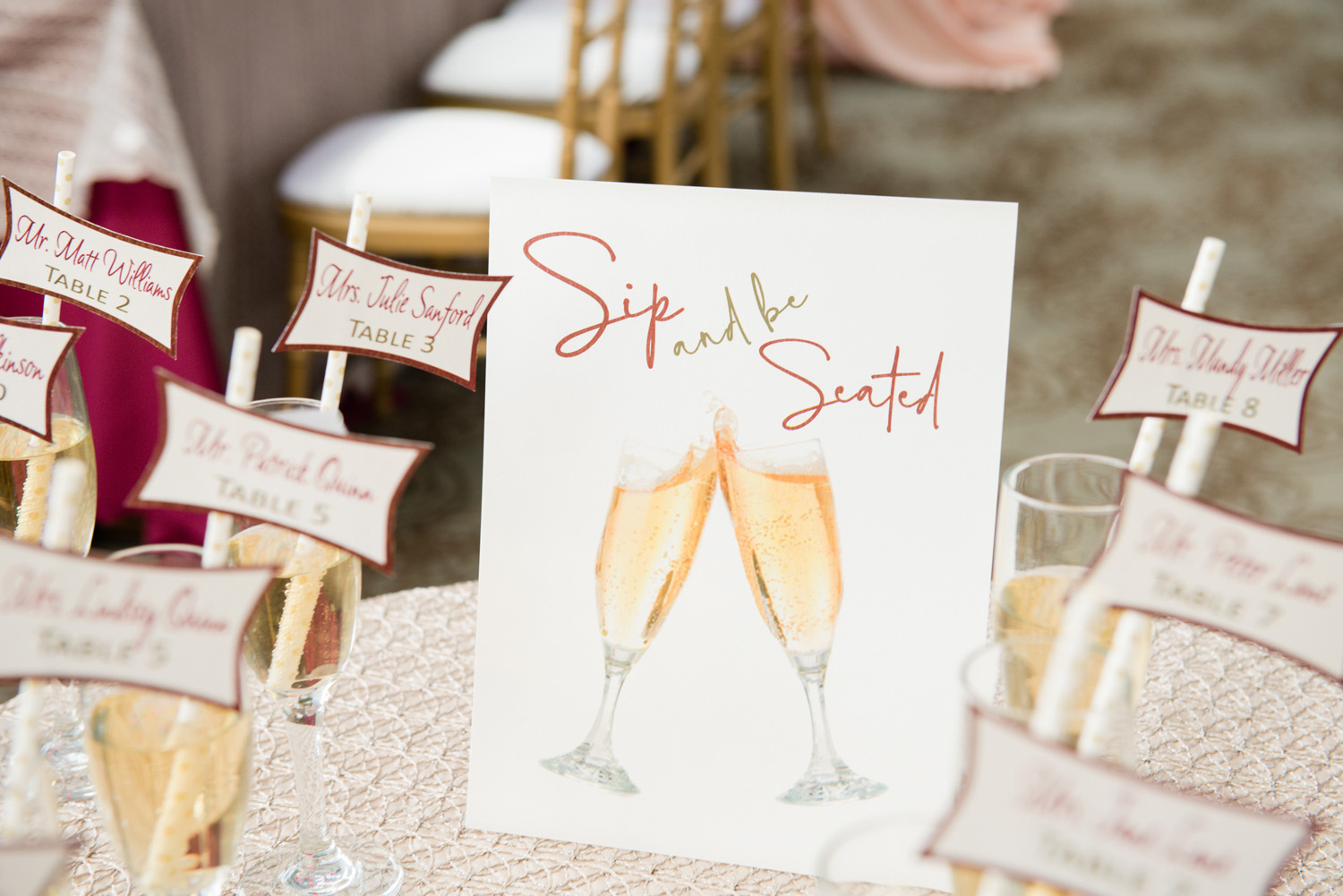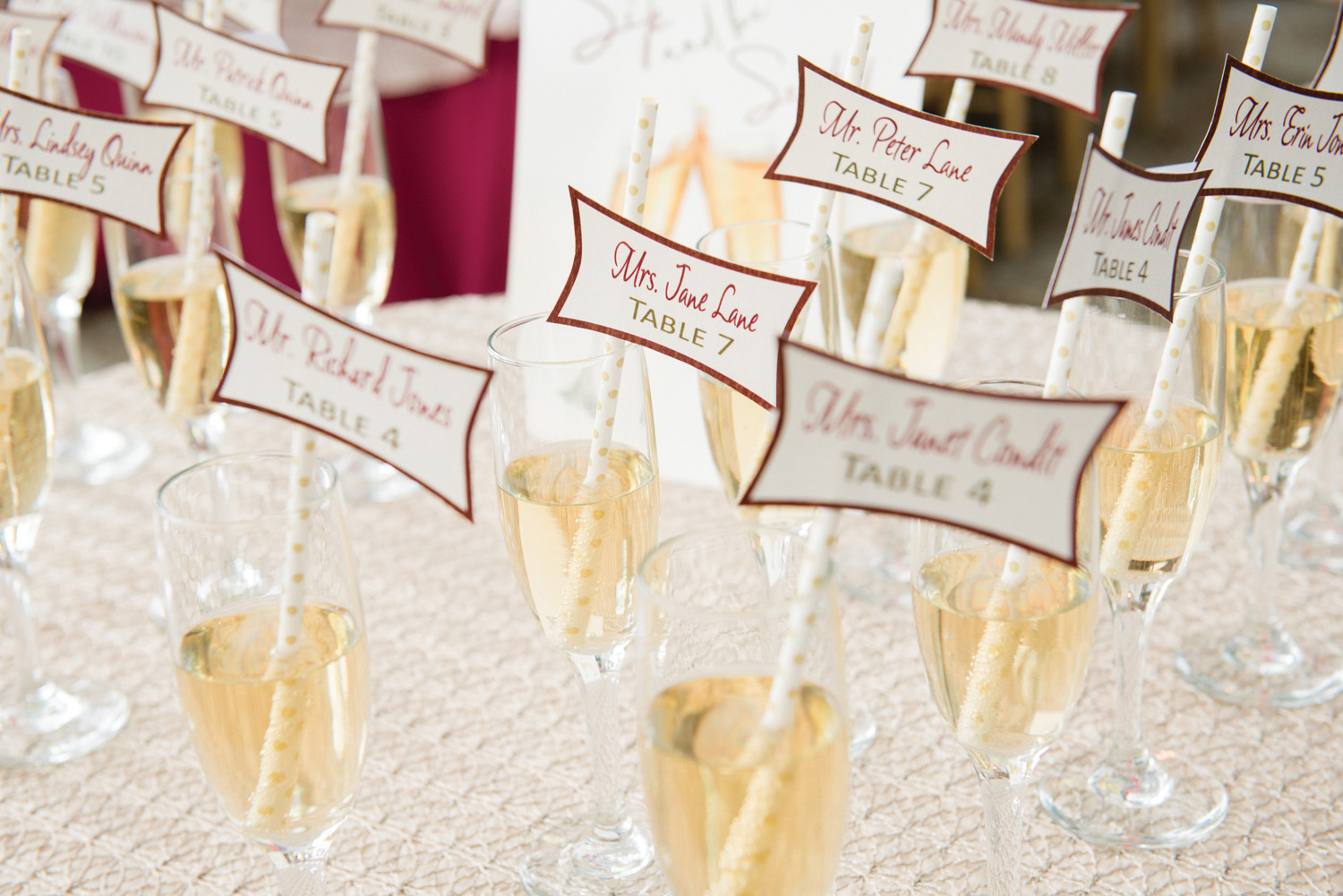 Courtney of C'est La Vie Cakes, hand-painted copper accents on the cake and added fringe to each layer to pull in the bohemian vibe. Nidia, of Blushing Beauty Hair, styled the bride's hair with a soft side updo and braid with a gold and pearl headpiece and natural flowers in the back. The bride's look was finished by Chelsea, of Makeup by Keria, using natural tones and just a hint of the blush pink.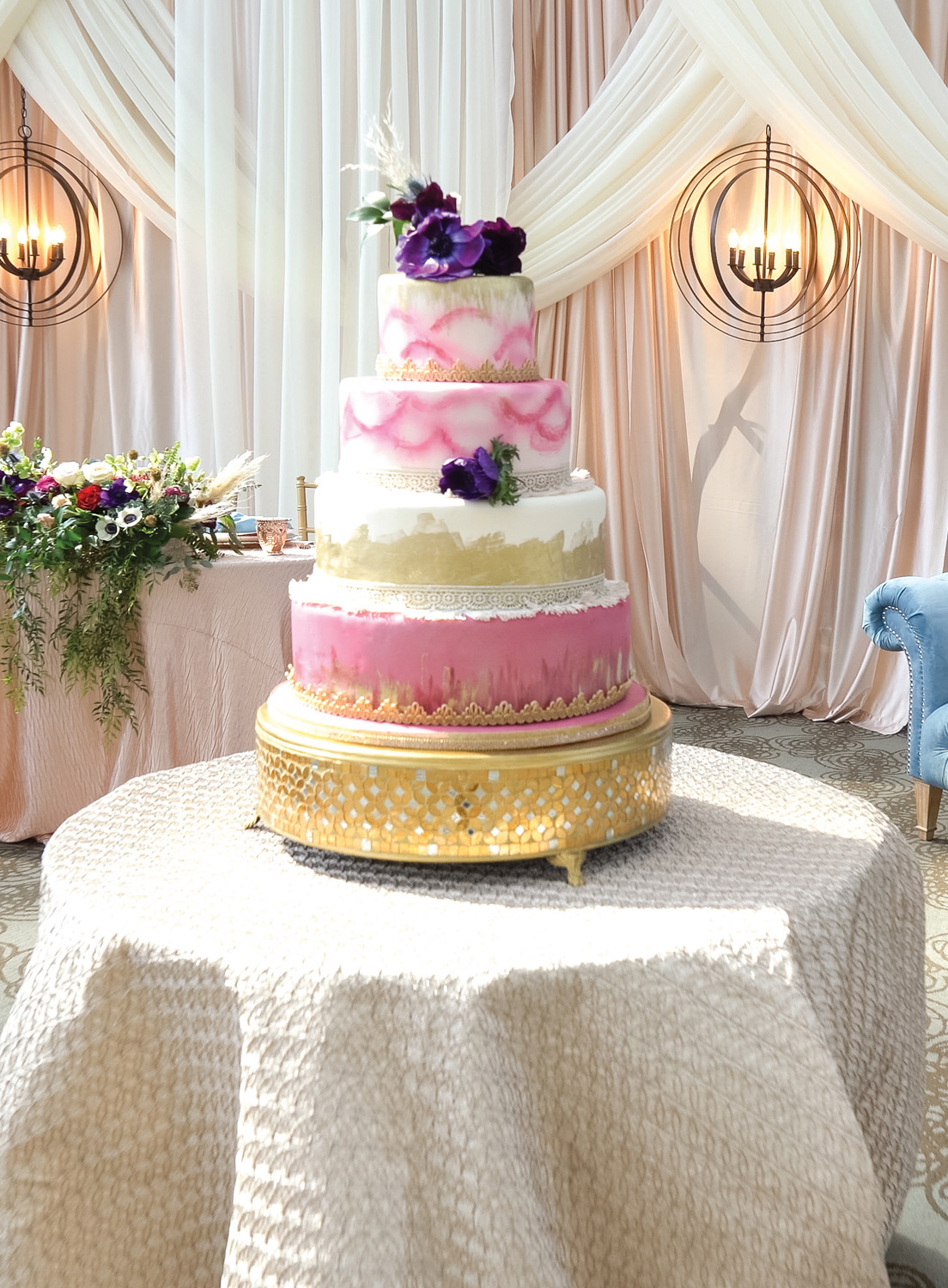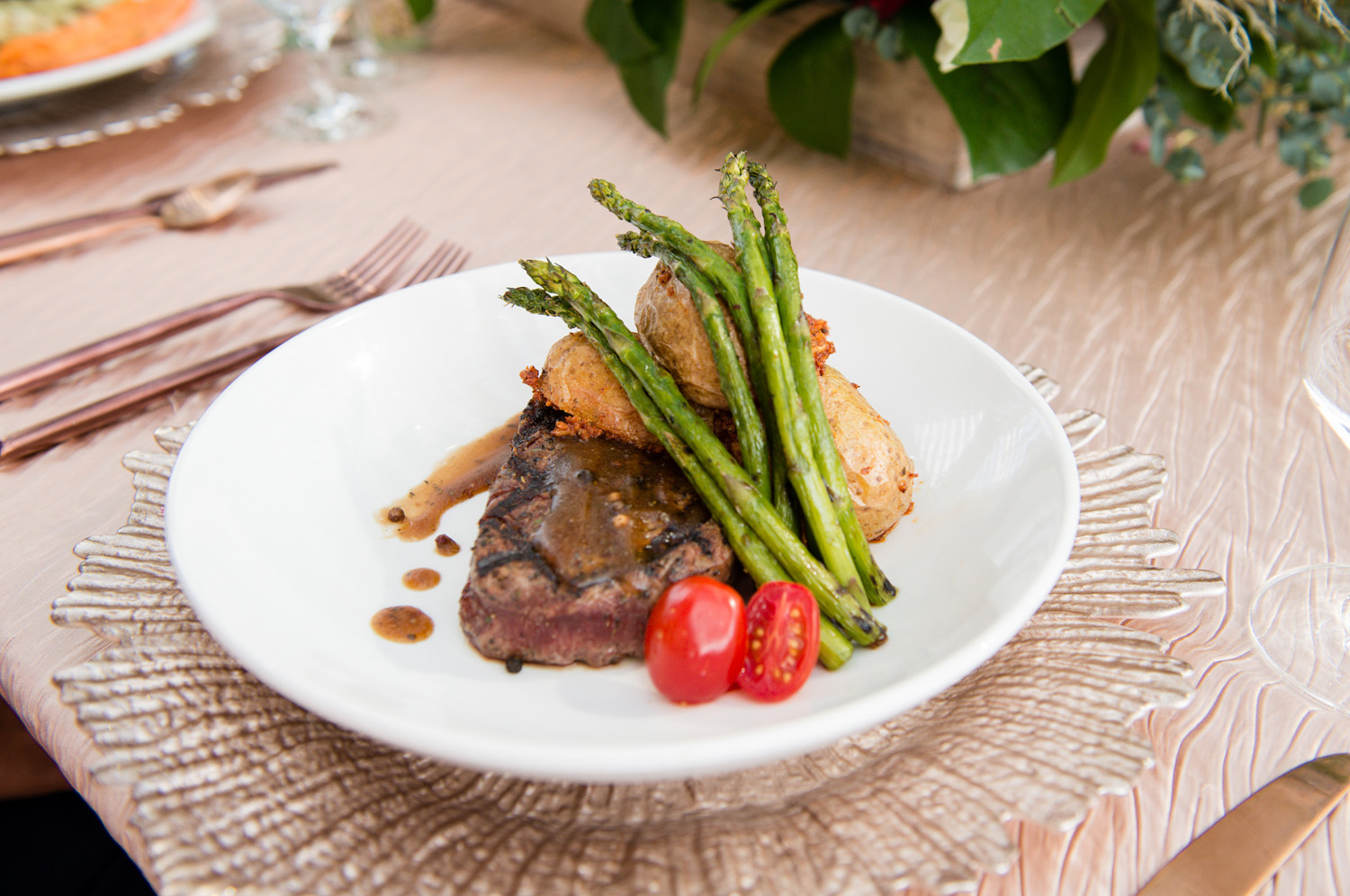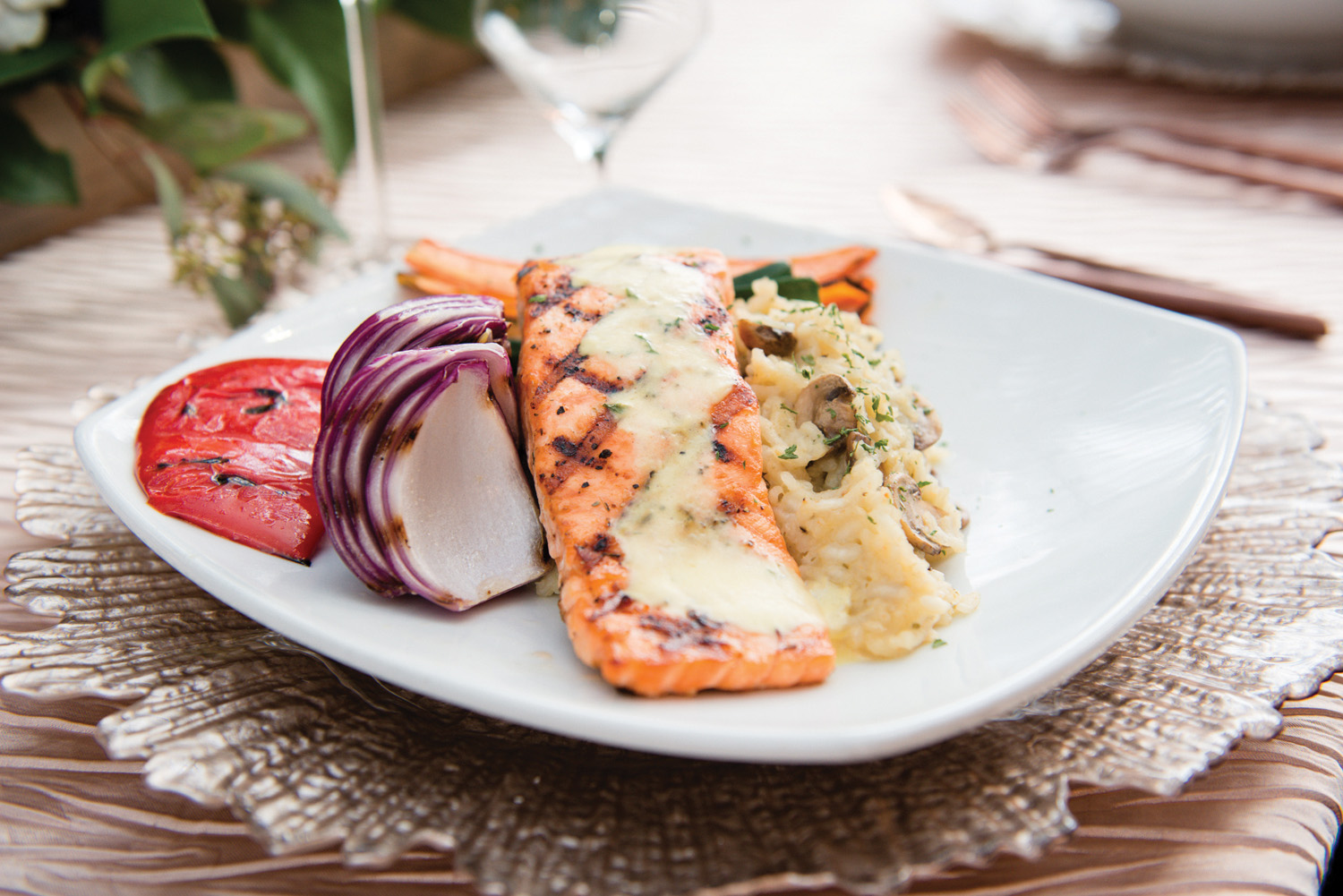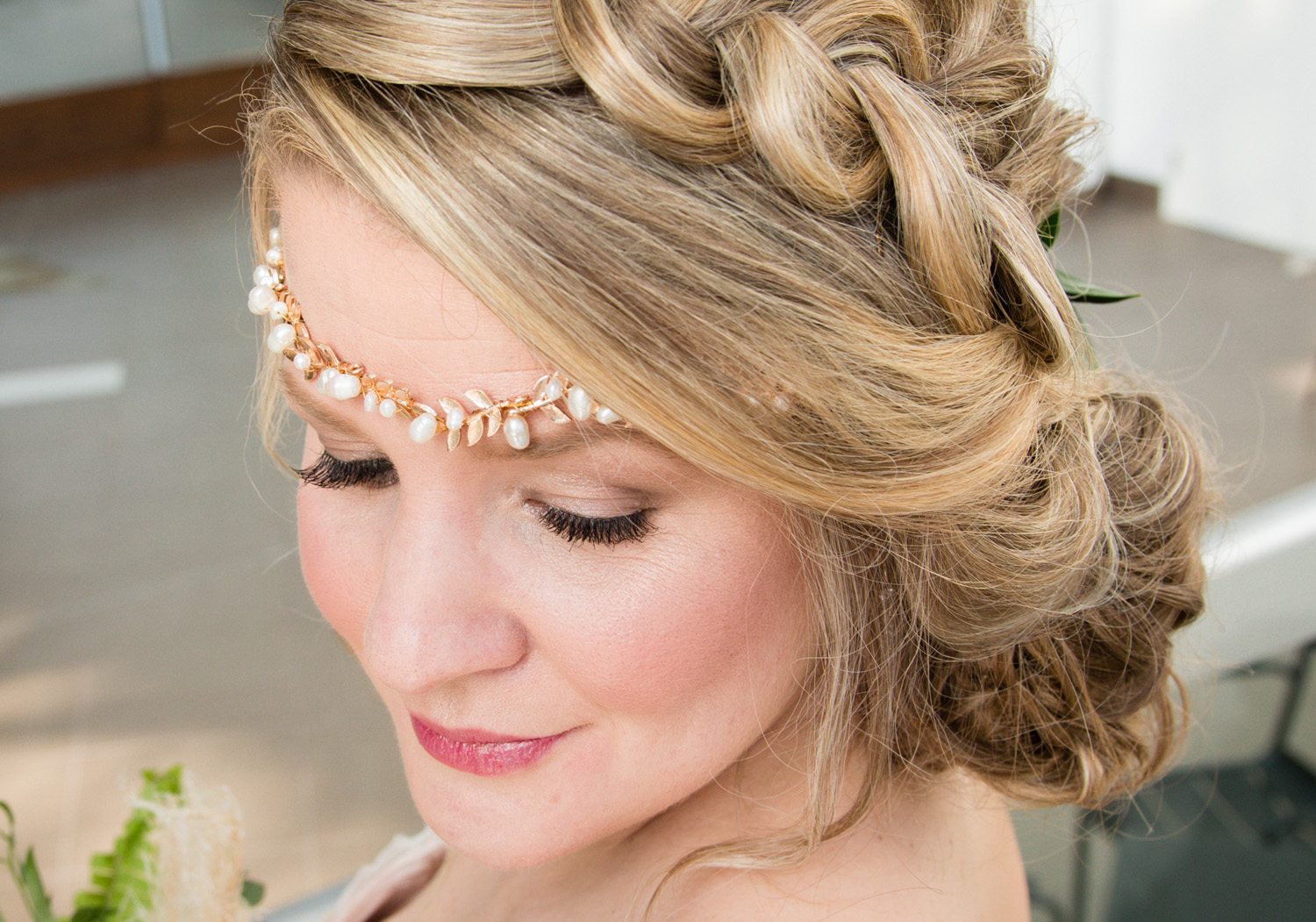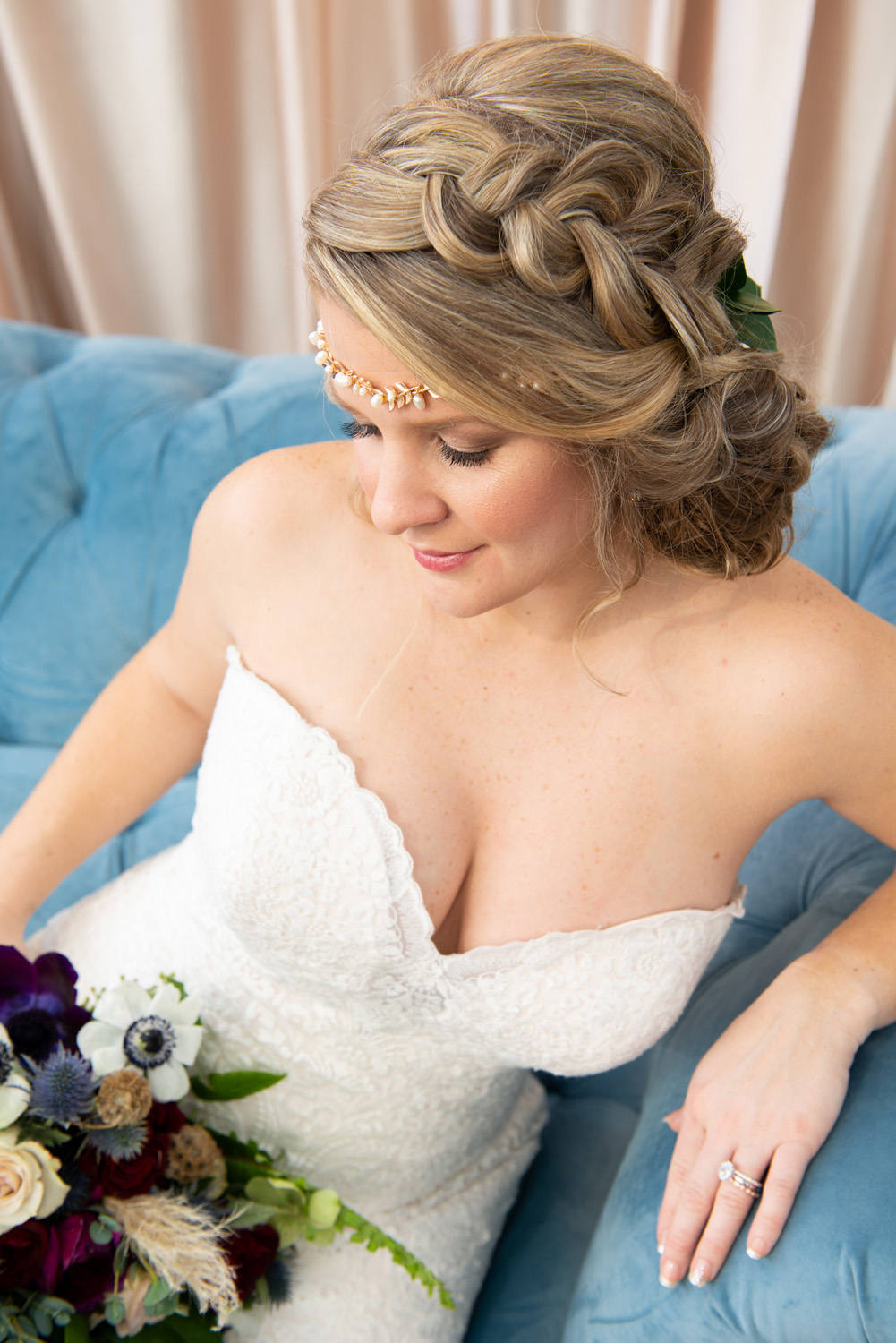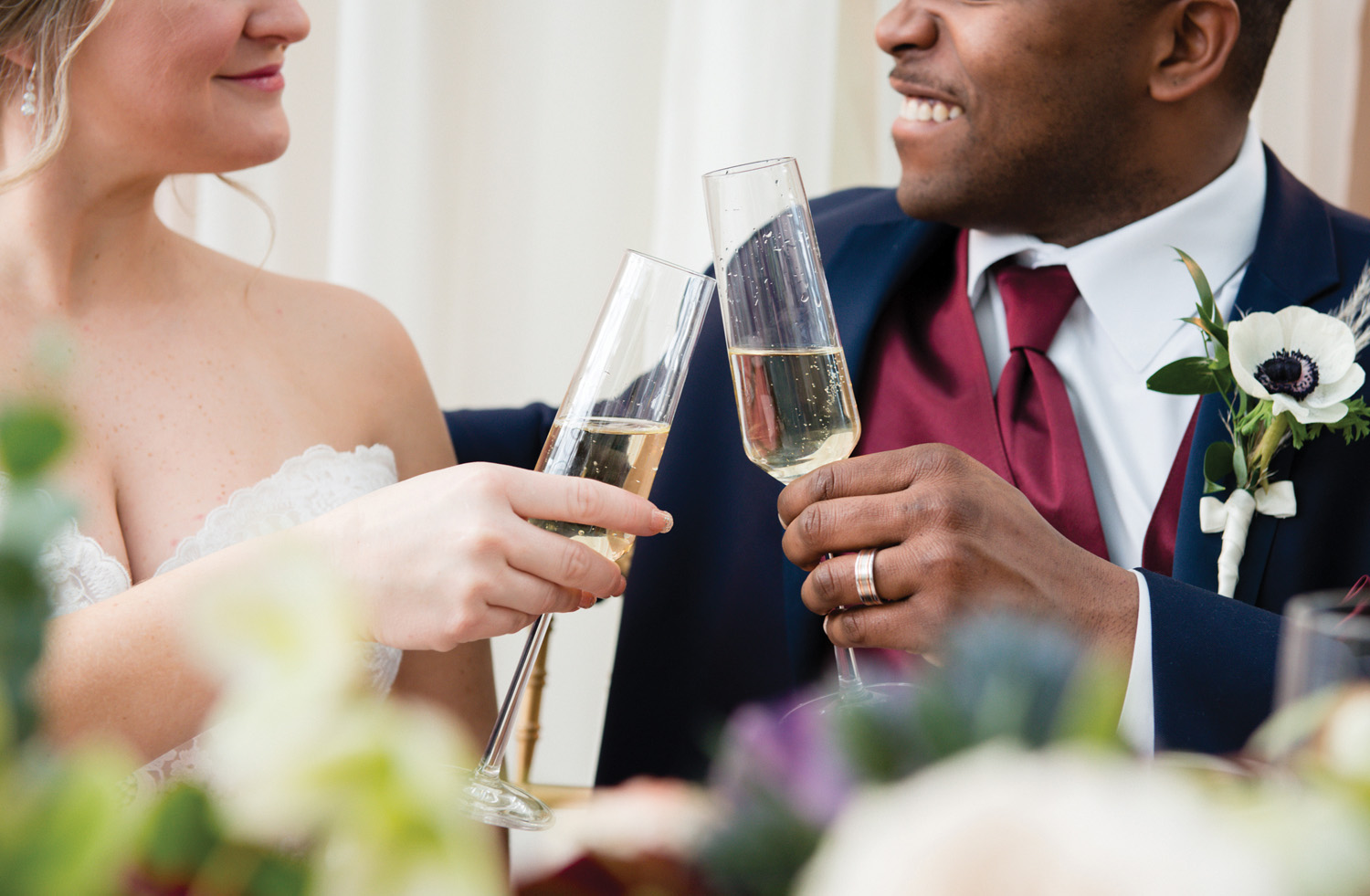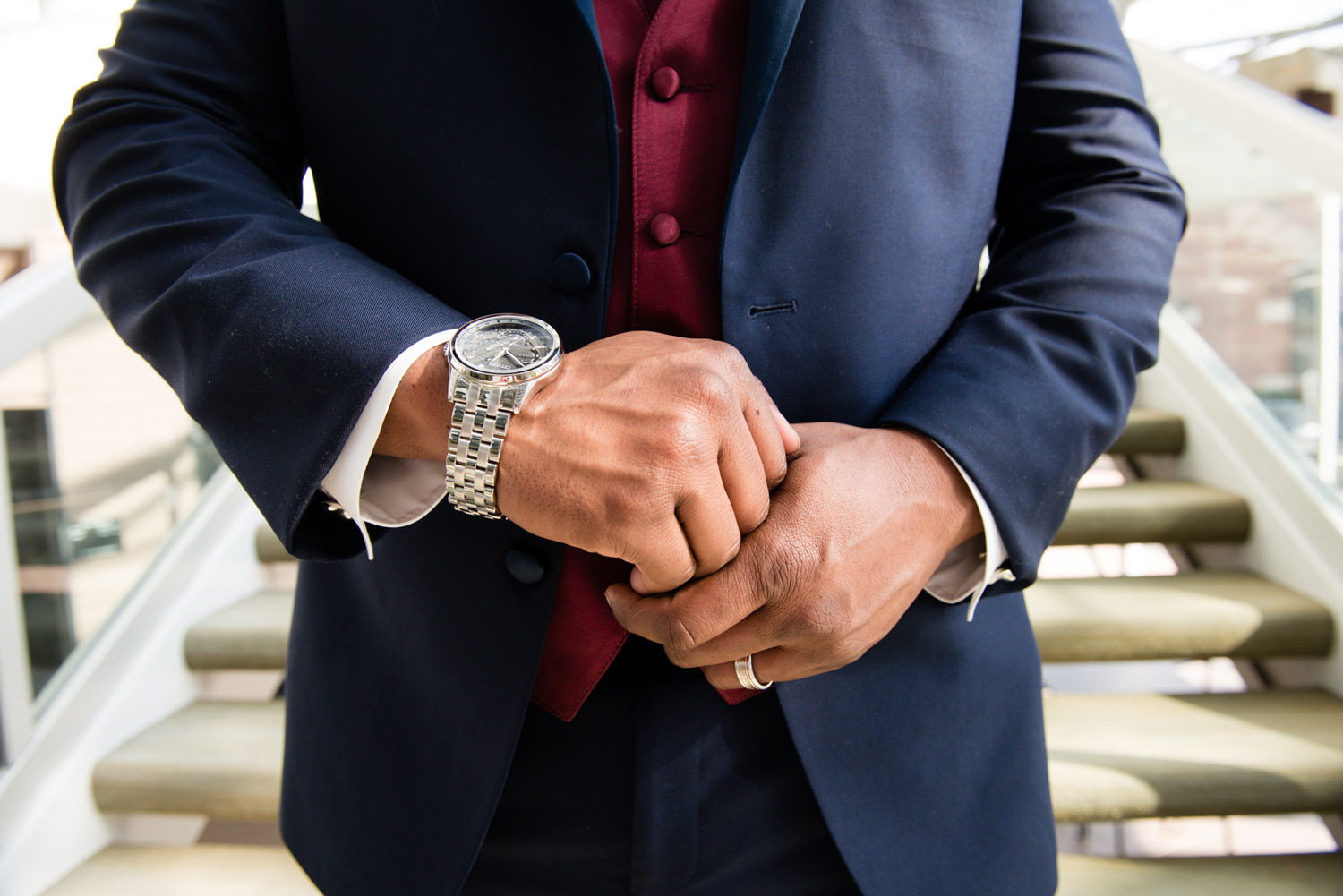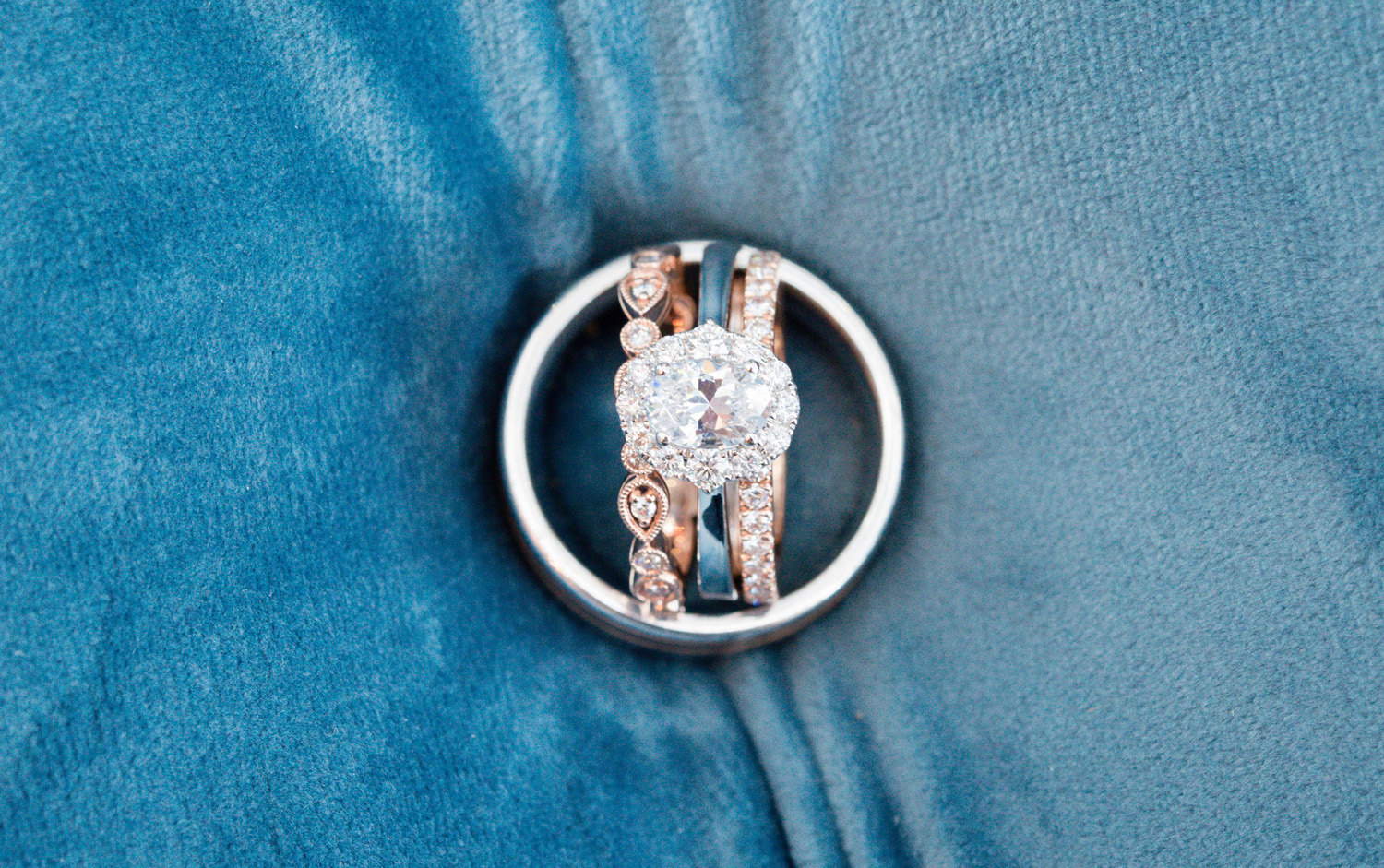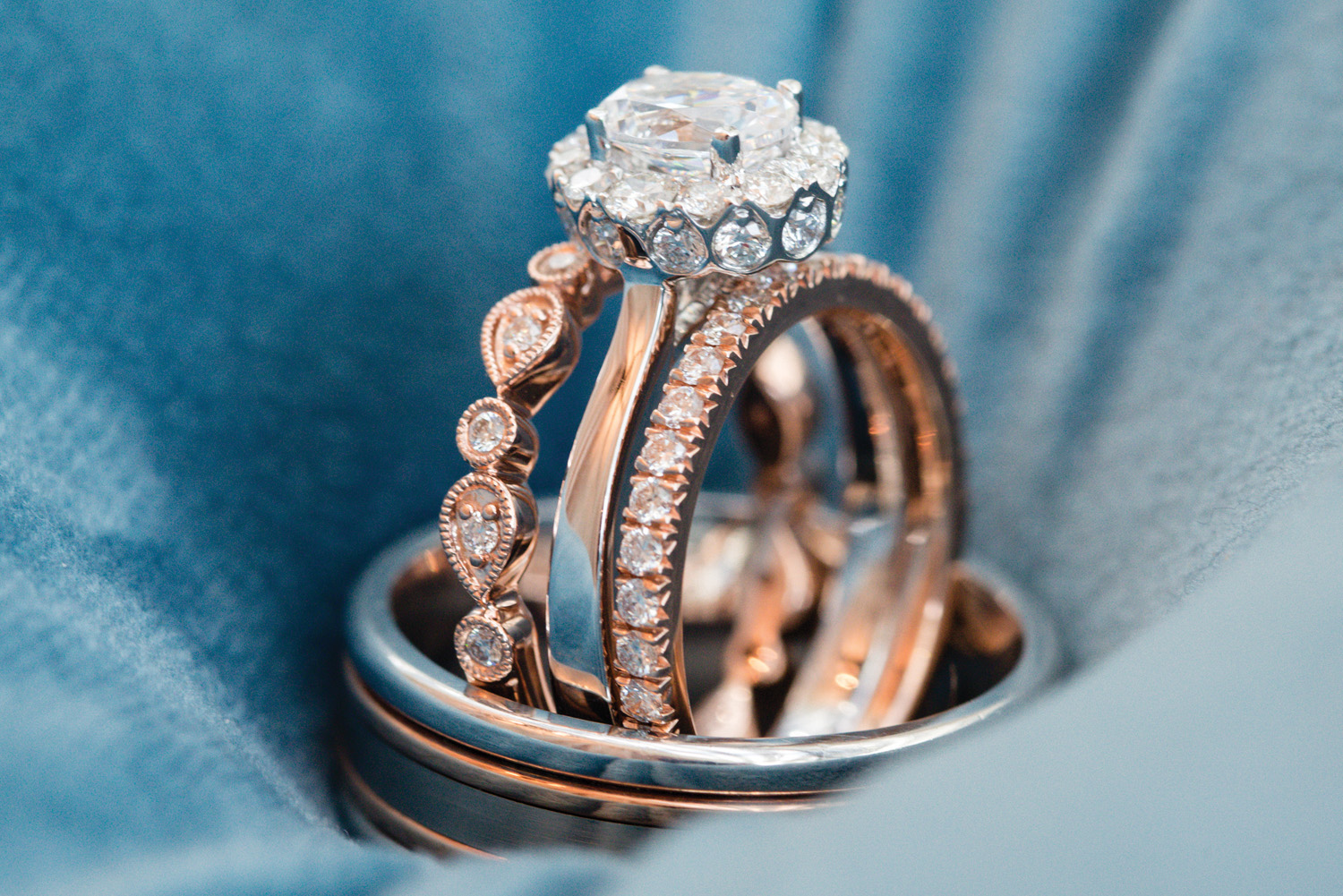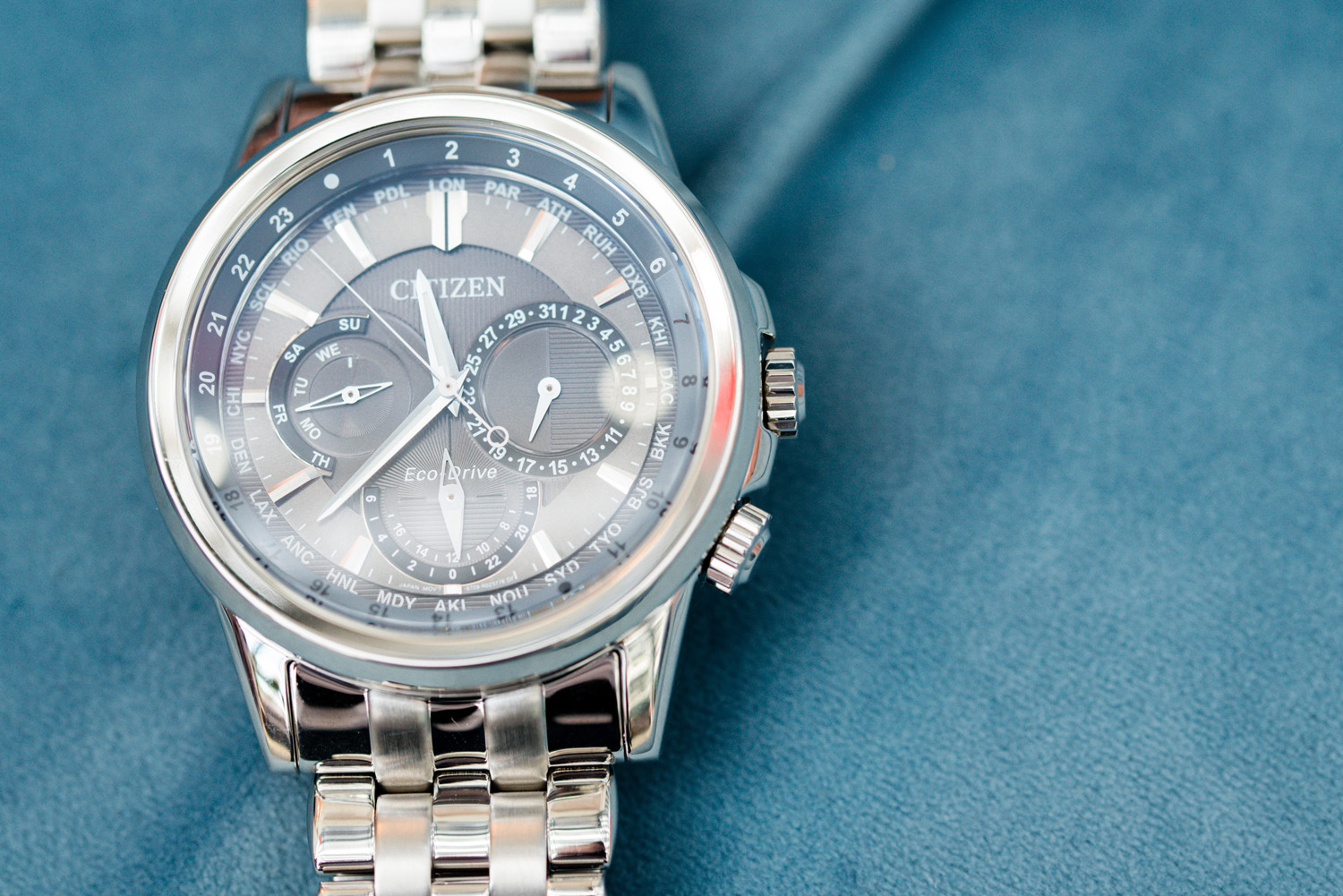 The sweetest part of this entire shoot was that it was actually the models', Kathryn & Matt, 7 year wedding anniversary that week. Their anniversary was made extra special with a day of pampering, great food, and beautiful imagery to remember it all.