Classic Catering & Events was inspired in their creation of this romantic feeling 2020 inspiration gallery. Designed to pull in every aspect of a wedding day, Classic Catering & Events setout to create a space that showcased what they excel in – the whole wedding experience.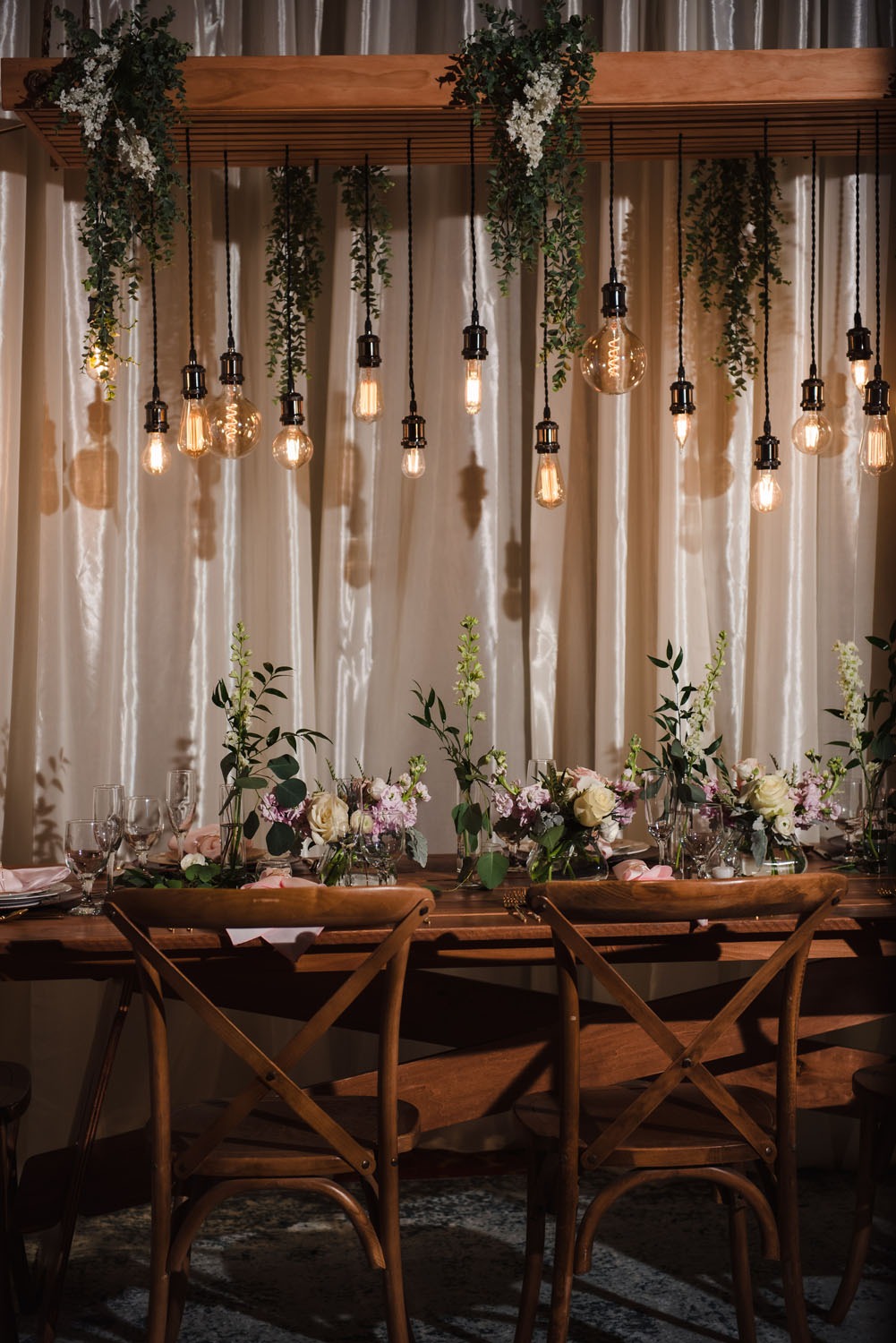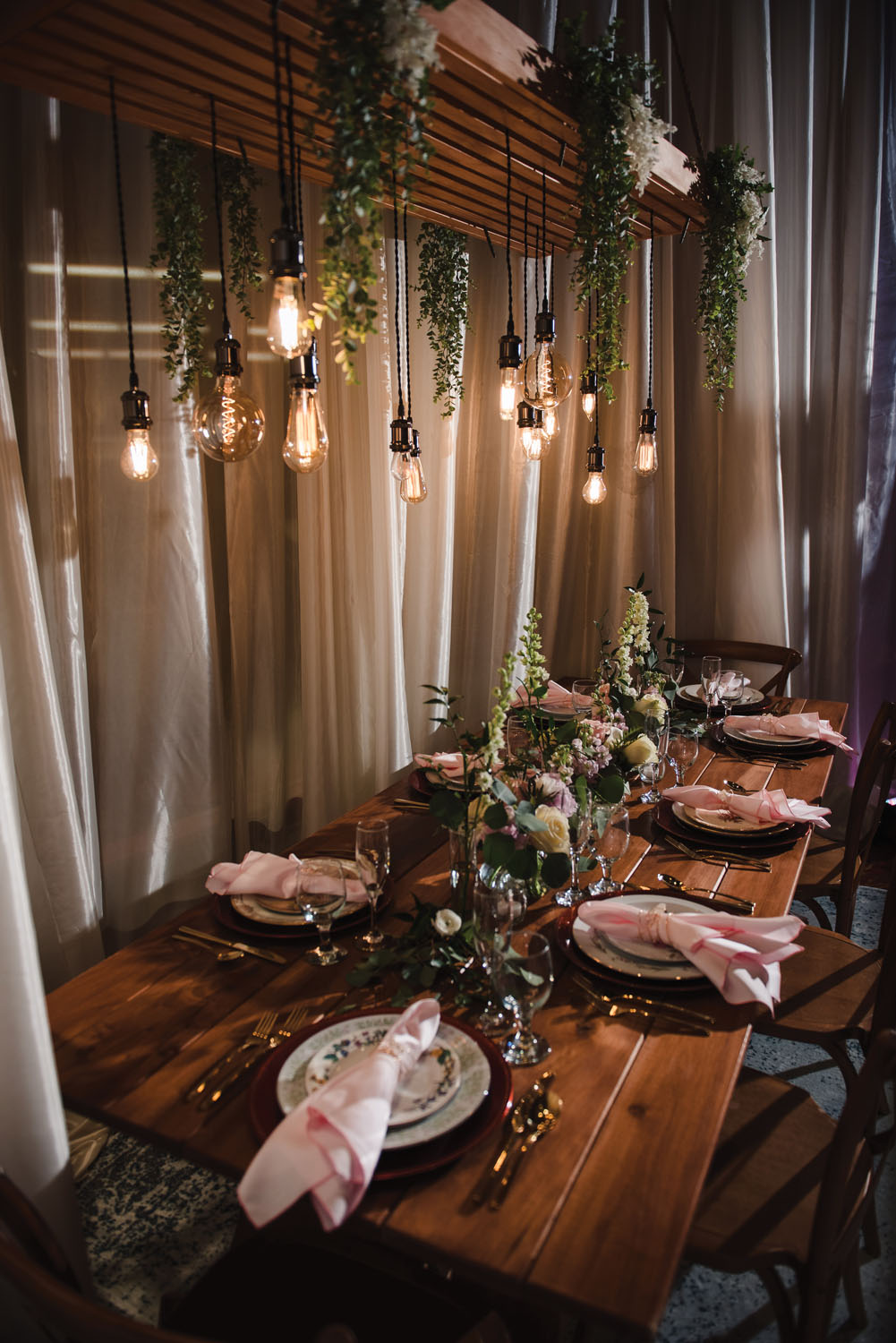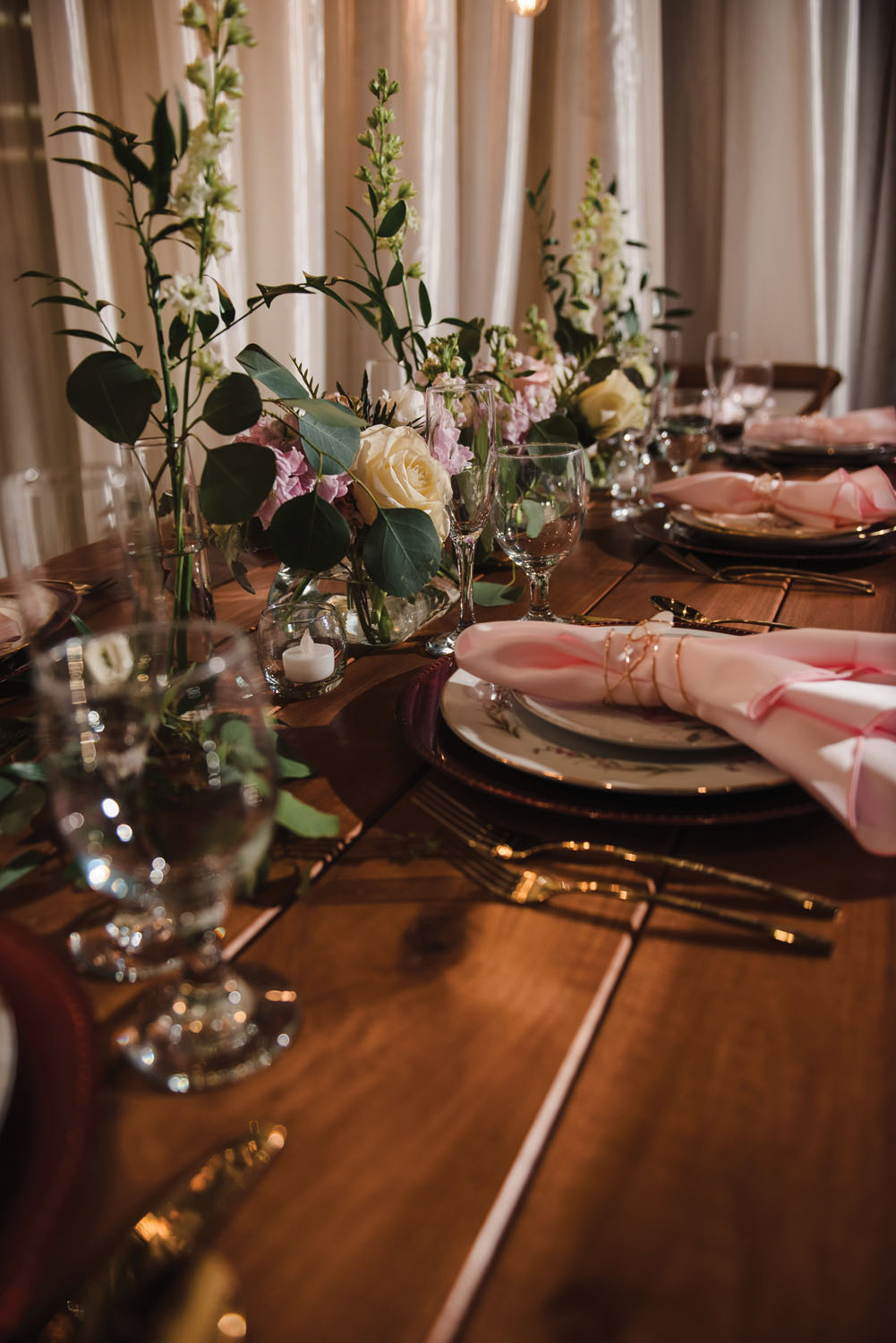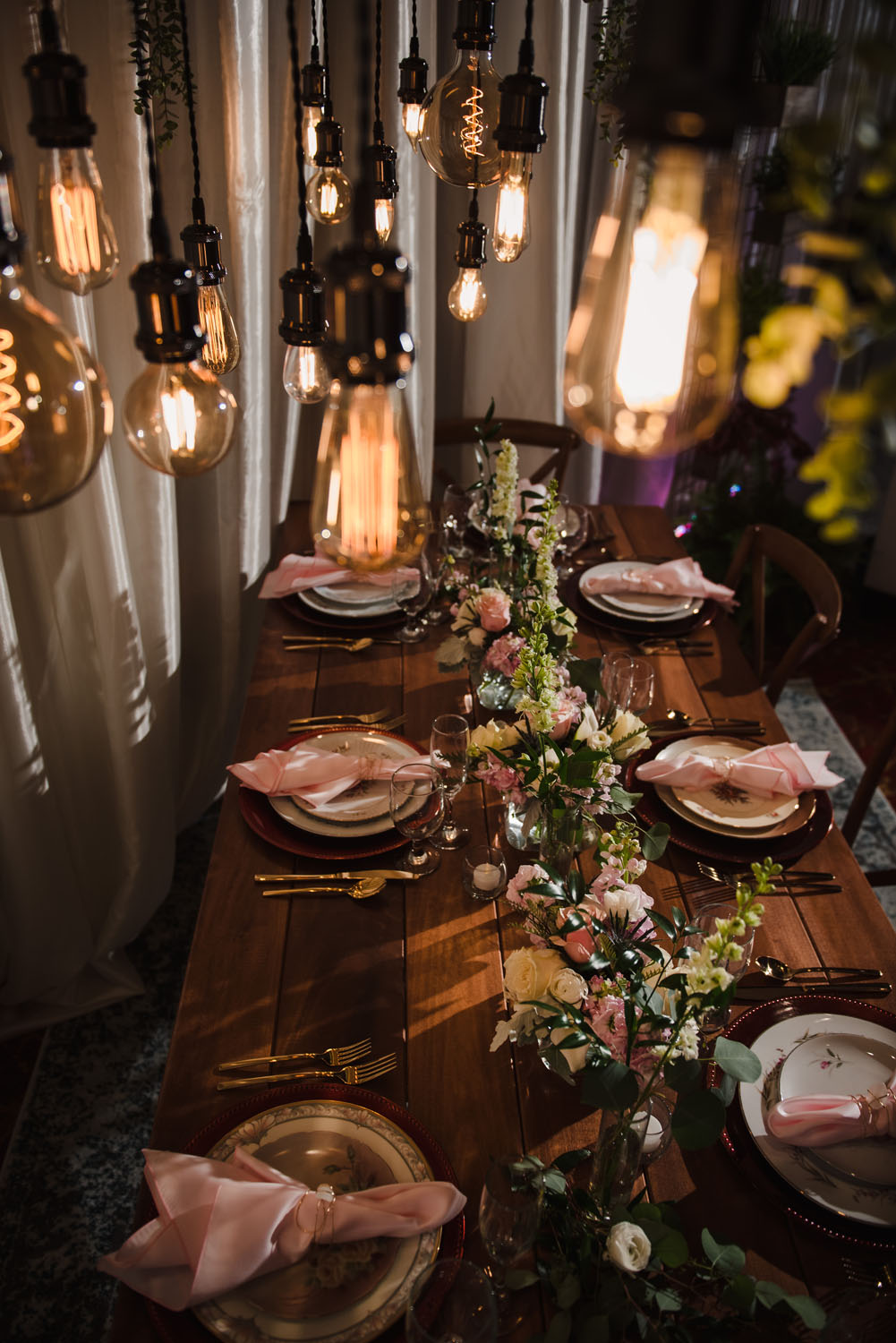 A modern metal wall adorned with several sets of greenery and floral arrangements made the perfect backdrop for a romantic ceremony location. Light pink and white were their statement colors and were beautifully showcased in the tablescapes and floral. Touches of gold in their flatware, decor, and chiavari chairs perfectly complimented the light pink throughout. Hanging lights overhead made this space feel romantic and intimate.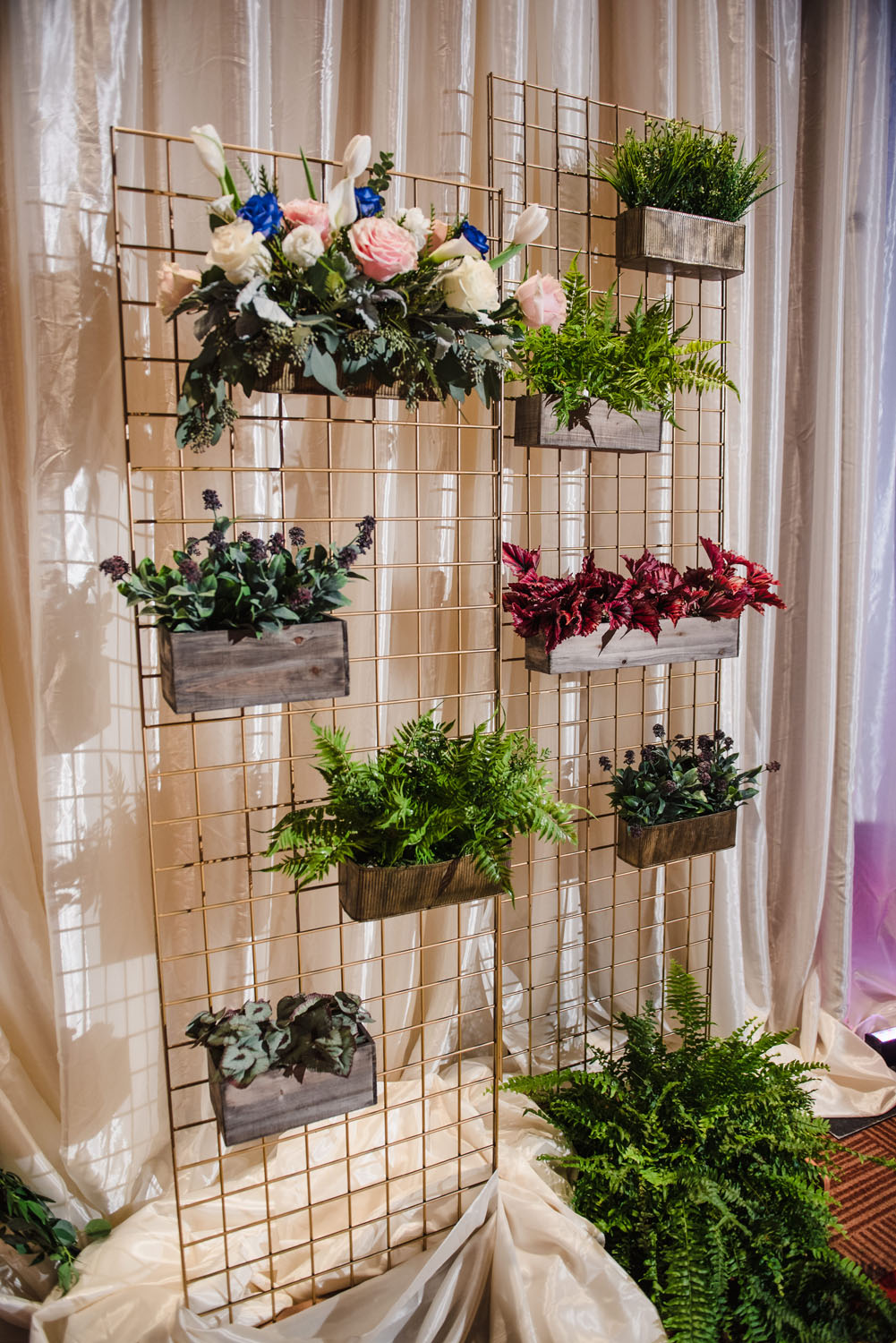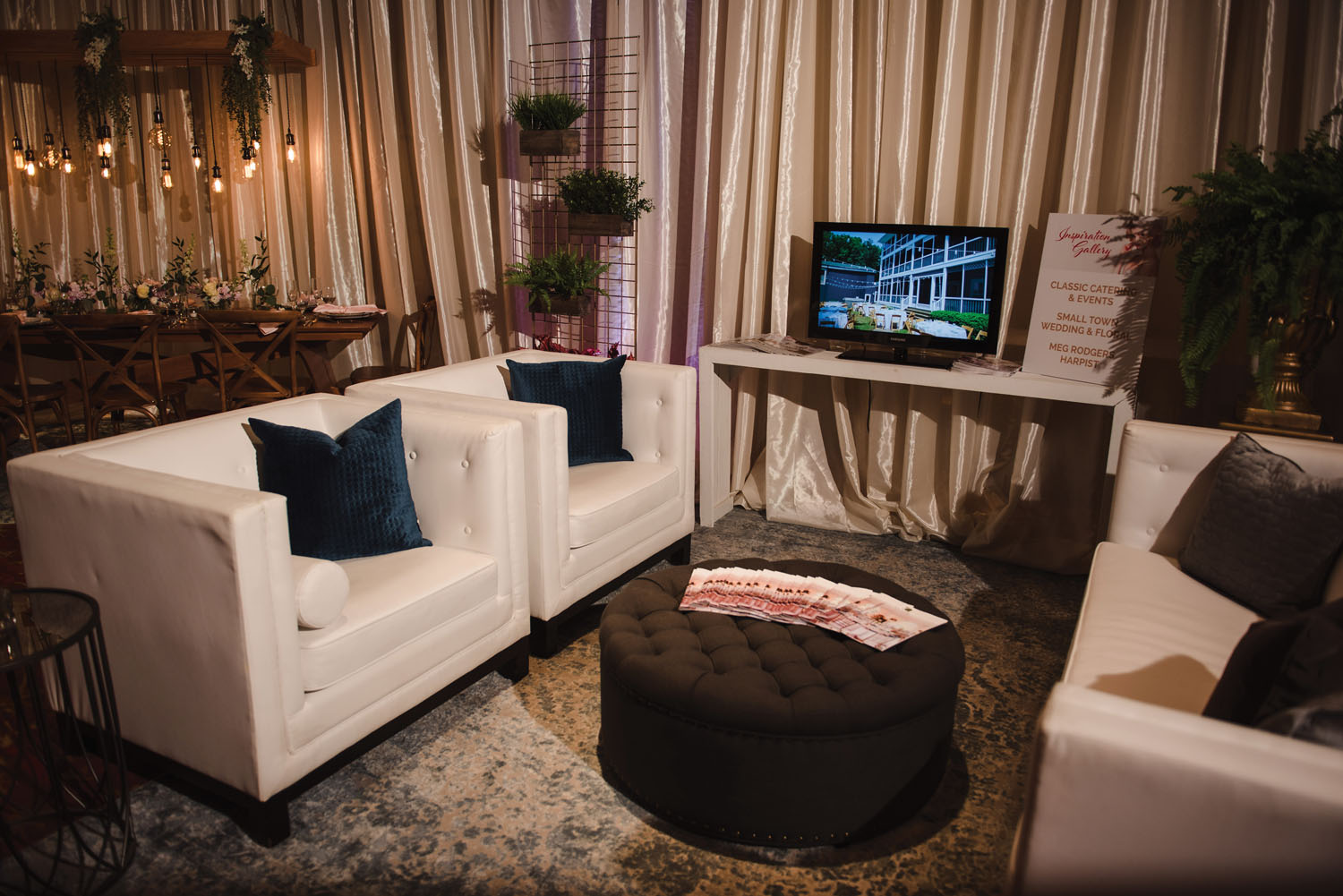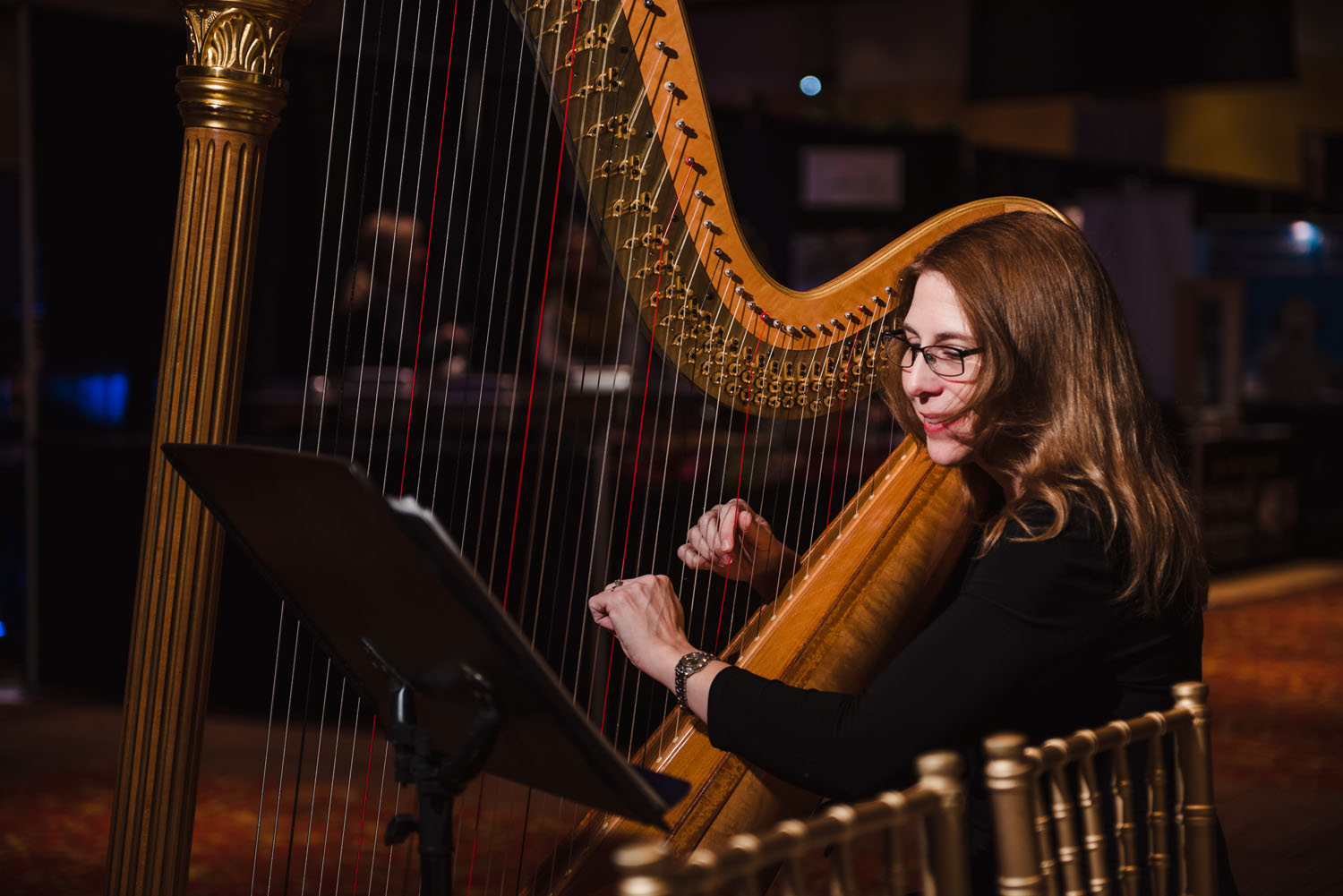 Classic Catering & Events not only offers great catering menus for their clients, but they are an event company that can help couples walk through the whole wedding process from tents, tables, chairs, and china.