What makes Whispering Oaks special?
Our venue sits on 8 acres of gorgeous land with an authentic quonset hut barn built in the 1950s. Our barn features beautiful chandeliers, twinkle lights, a handcrafted bar, sheers on barn doors, and includes an adorable horse trailer that can be used for a photo backdrop, desserts, cocktails, etc.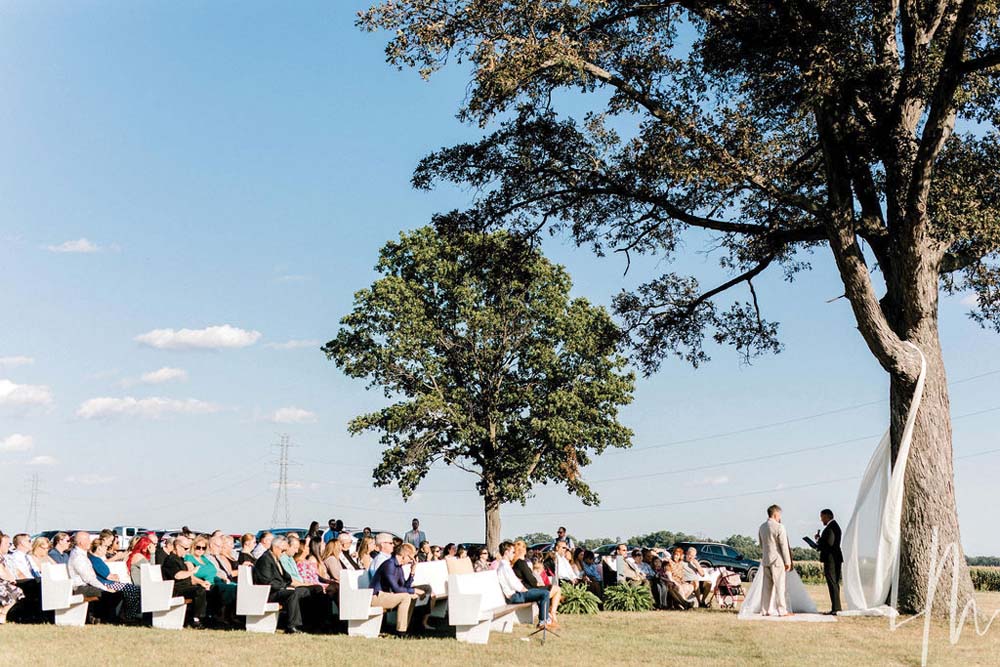 Why might a couple getting married want to look into using Whispering Oaks as their venue of choice for their wedding day?
What first comes to mind is that the venue is beautiful, elegant, rustic, – any style the bride/groom want to make it. Whispering Oaks is versatile in being able to help the bride create the vision she wants based off the versatility.
Also, most venues are particular about specific vendors or food, but with Whispering Oaks you have the freedom to make it original / the way the bride has always envisioned…without the hassle, and fitting to their budget.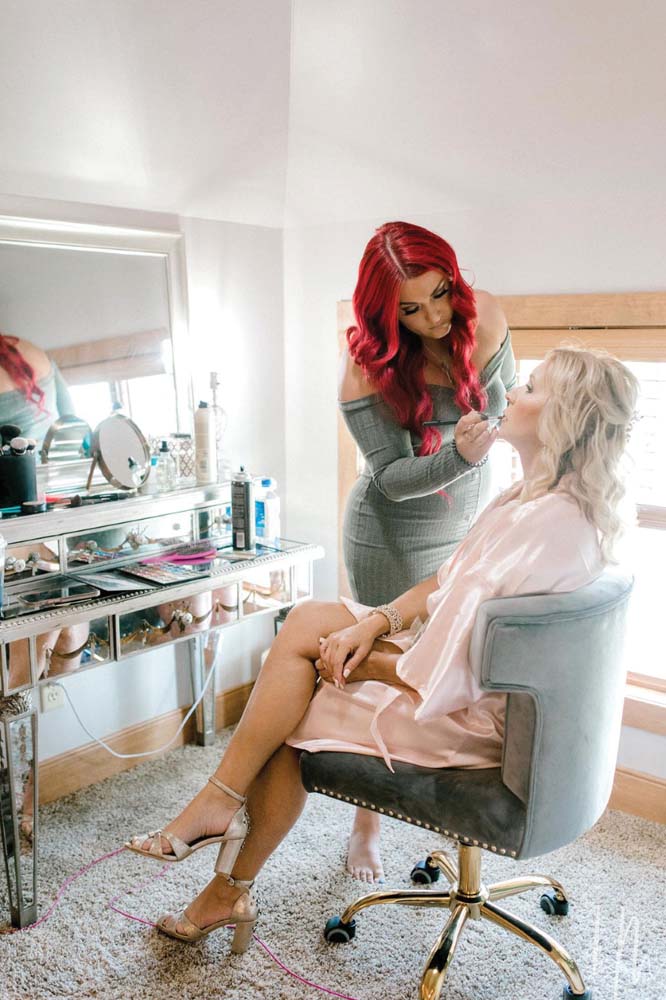 What is your advice for engaged couples as they are searching for a venue for their wedding day?
Our advice would be to find a venue that is willing to work around YOUR (the bride and groom's) vision and a venue that will (reasonably) help accommodate the couple and create their vision without the added stress and/or expense.
Since we (as a couple) own the venue, we have the flexibility to allow couples to truly make their experience their own. We love what we do, and we believe it shows.