Our idea for a stylized shoot was for our model, Jordan Michalski, to channel Princess Daenerys Targaryen from Game of Thrones. The color palette was emerald green, caramel & gold with sparkles and elegance mixed with fur and nature.  Our creative stylist, Katie Reimer of How Sweet It Is Events, pulled together an amazing cast of vendors that brought our forest Princess theme to life.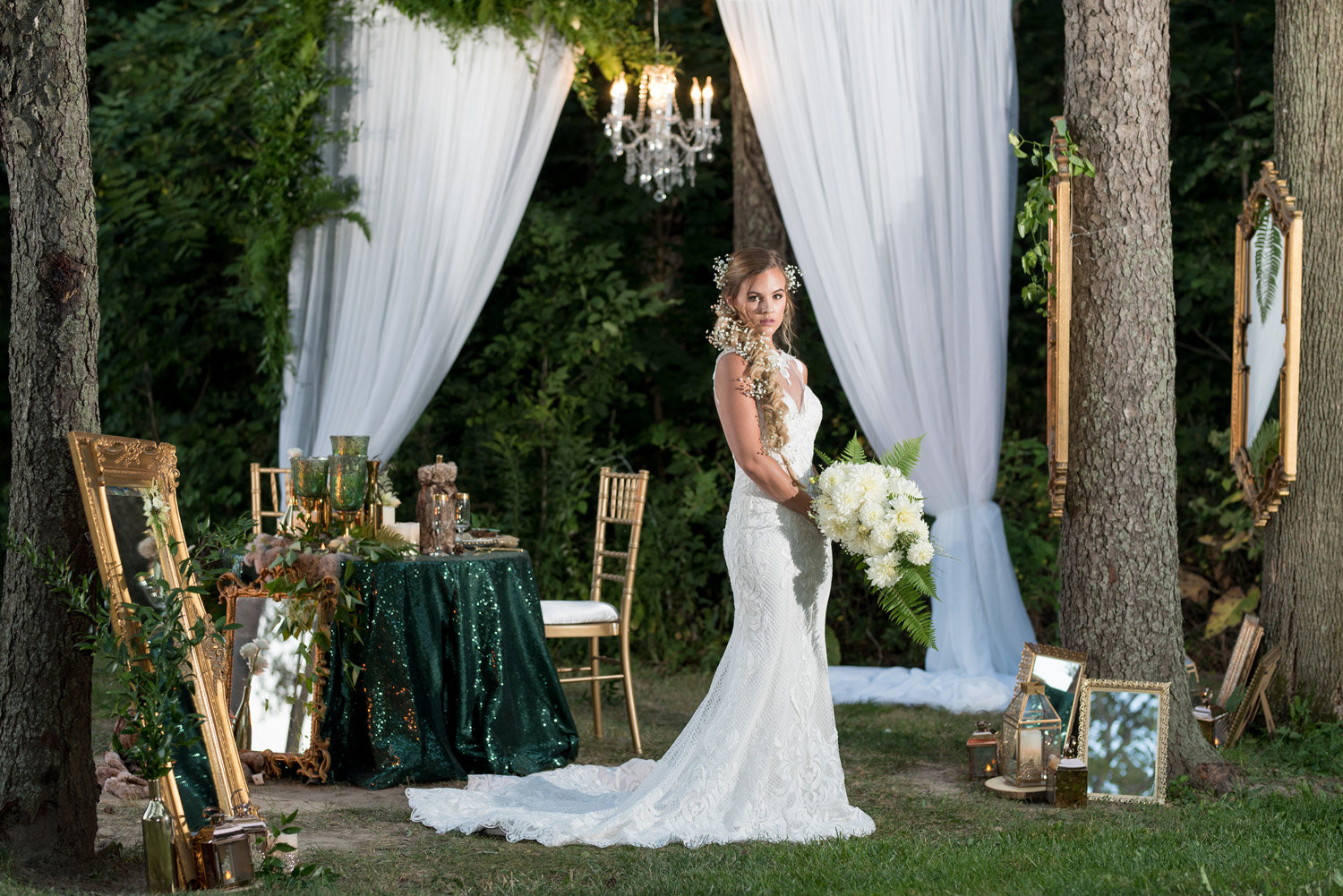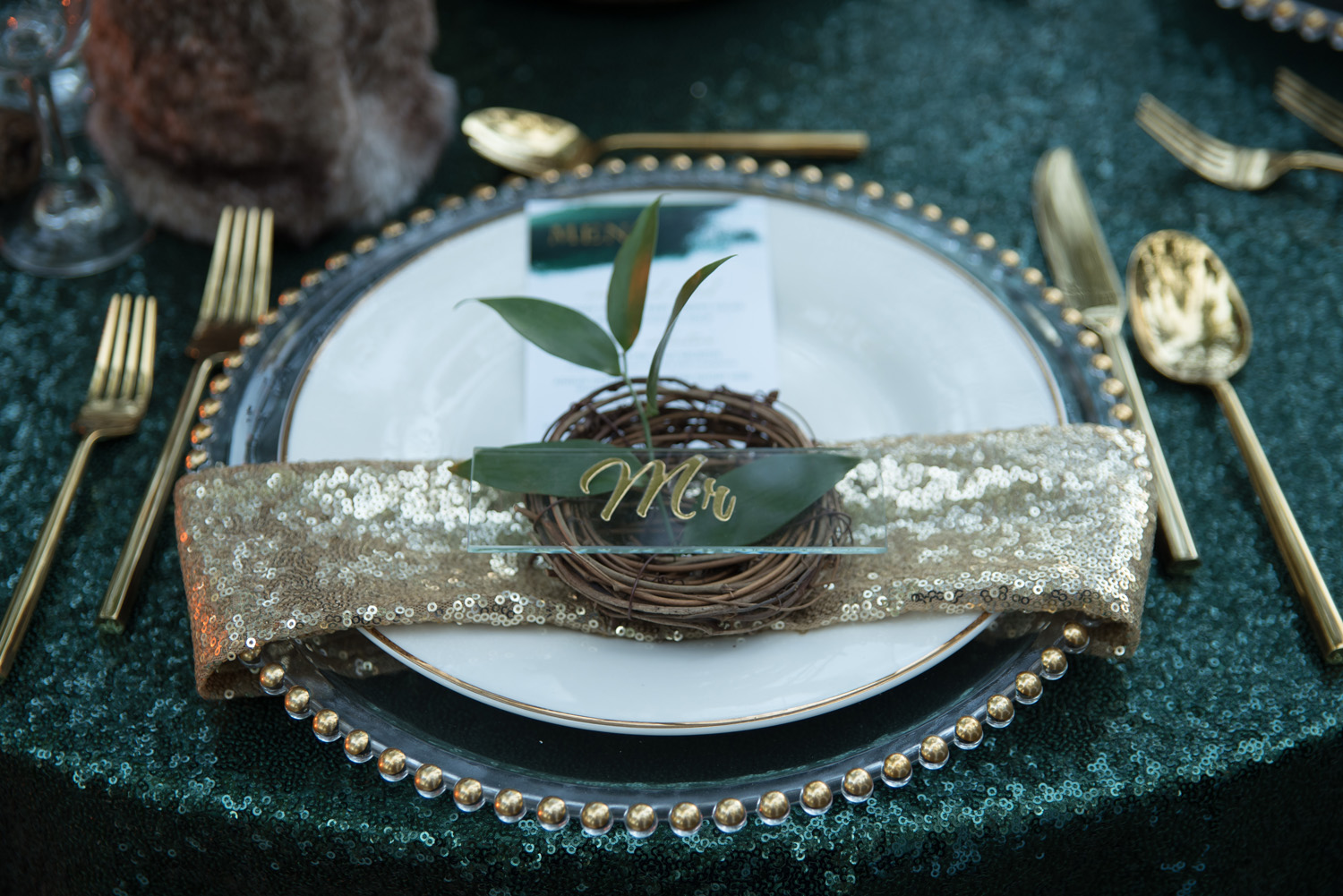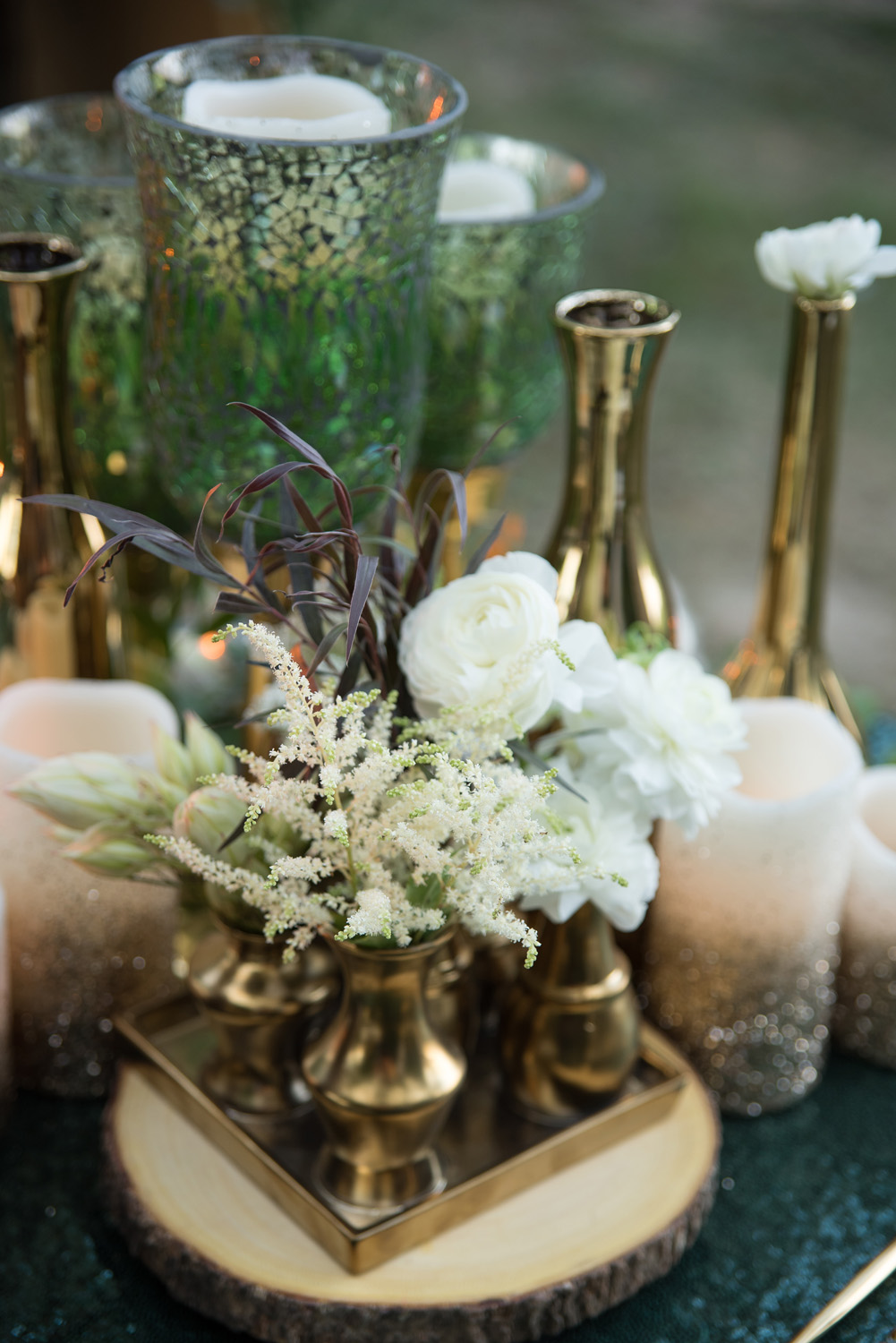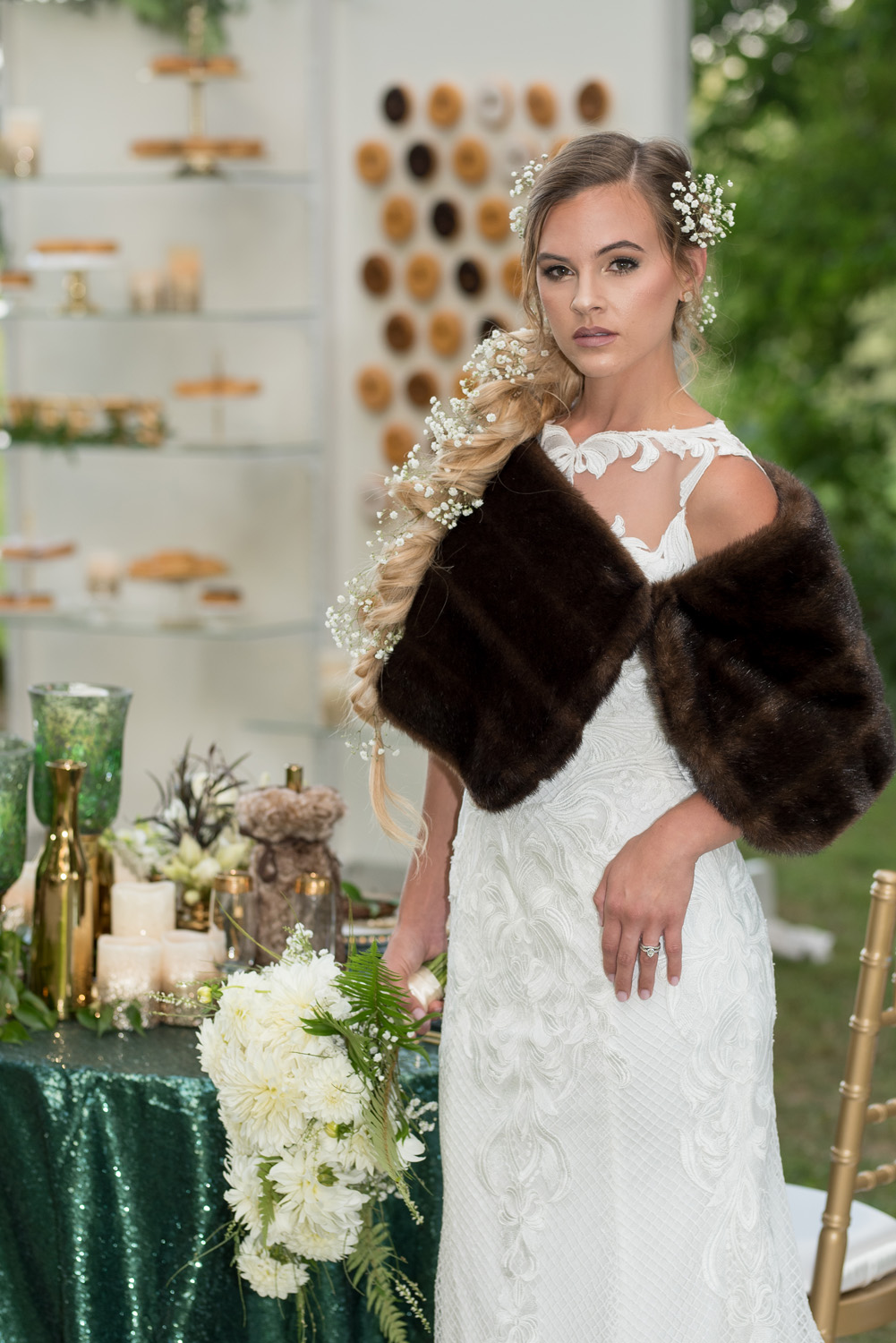 The hairstyle by Kelly Wasz of Salon Diva in Valparaiso put a new twist on the common braid. The soft look is very boho chic and would rival any braid from Princess Targaryen.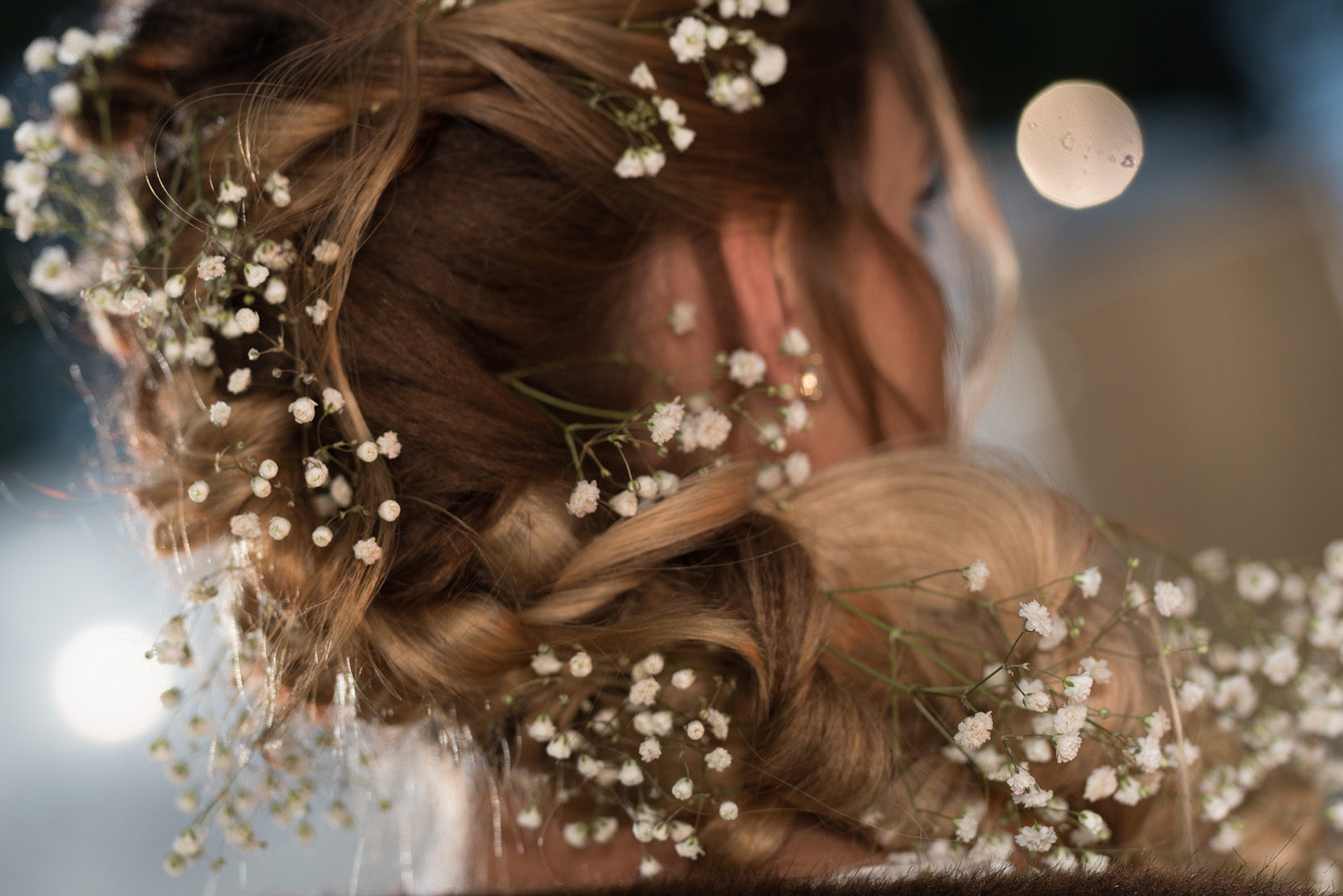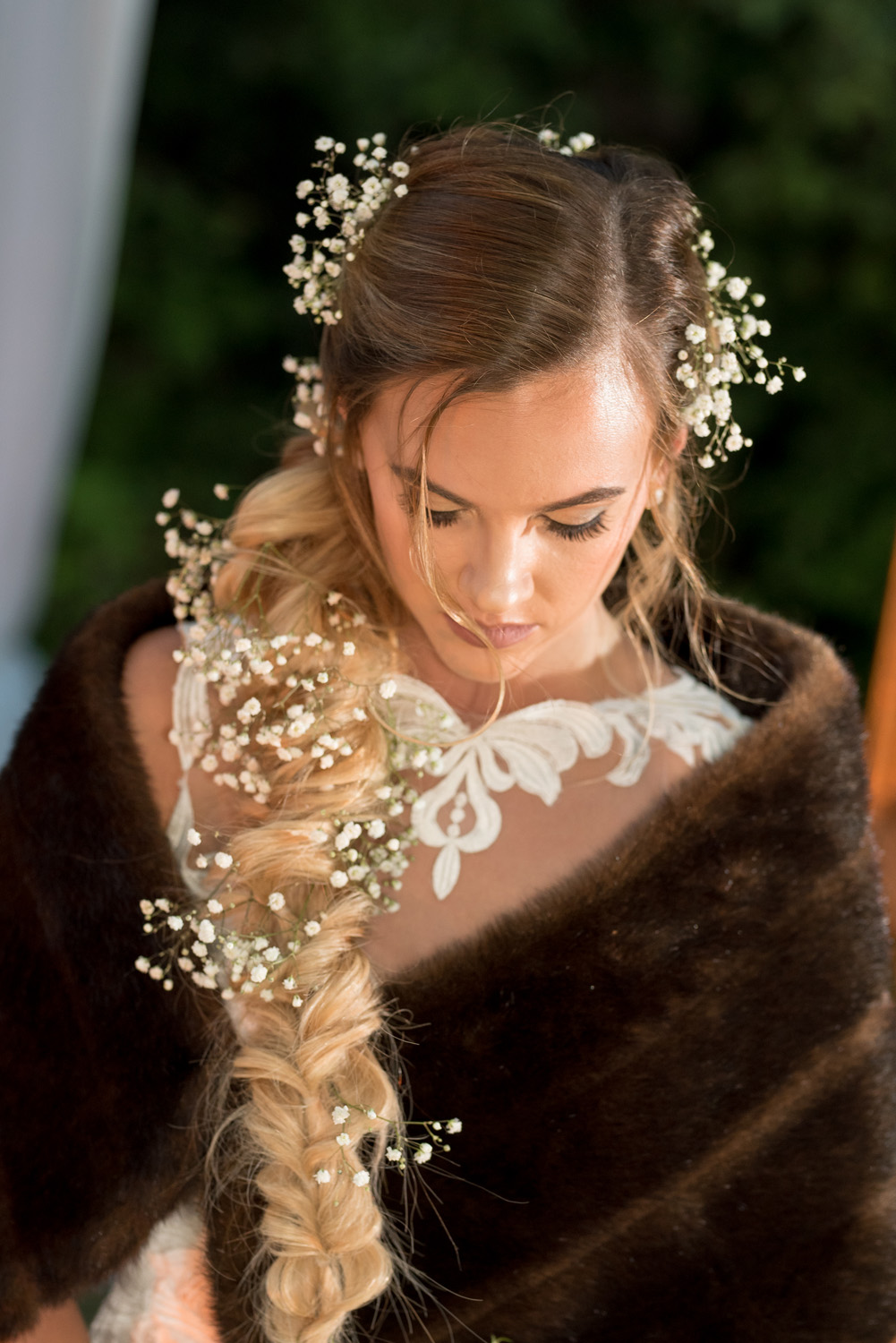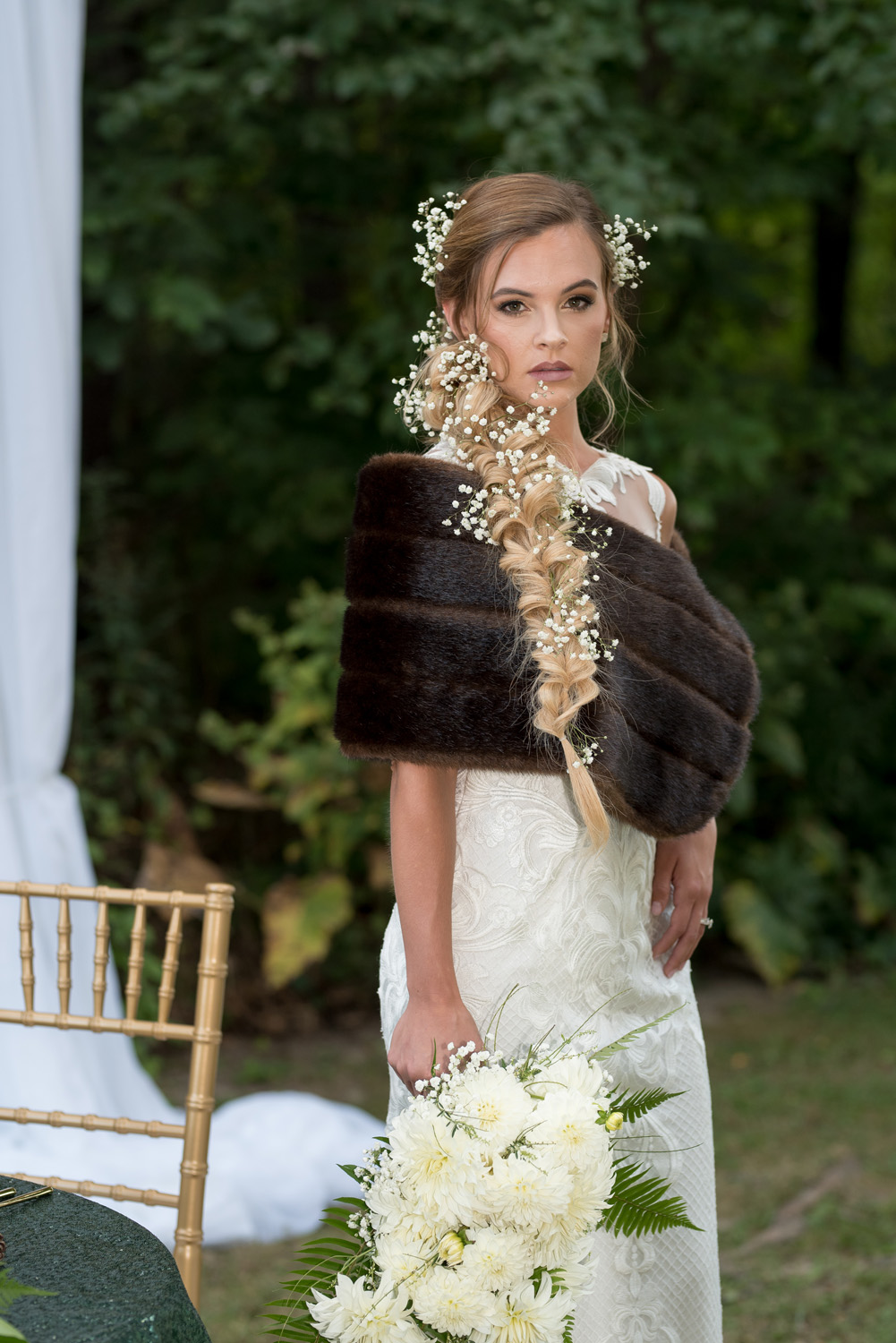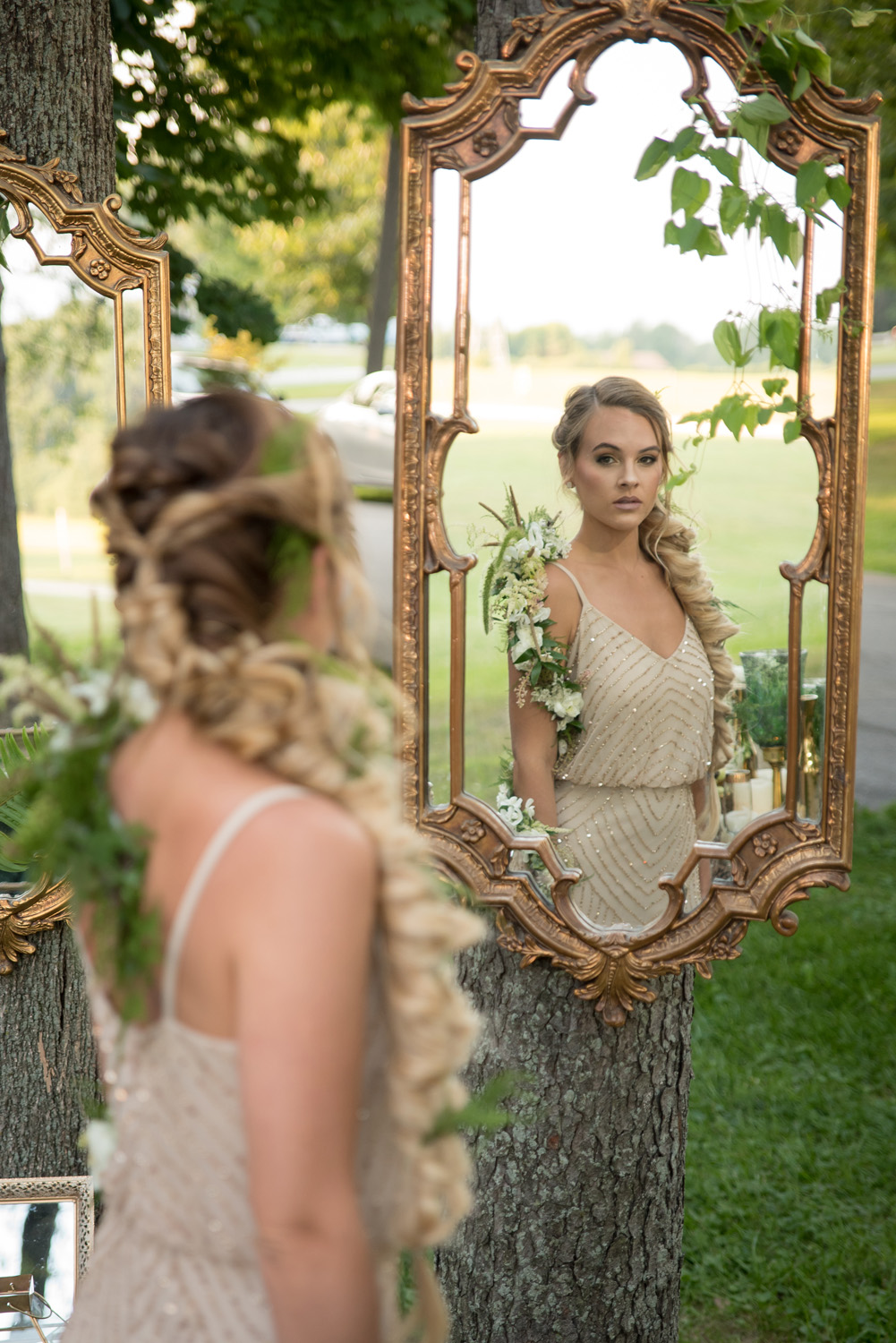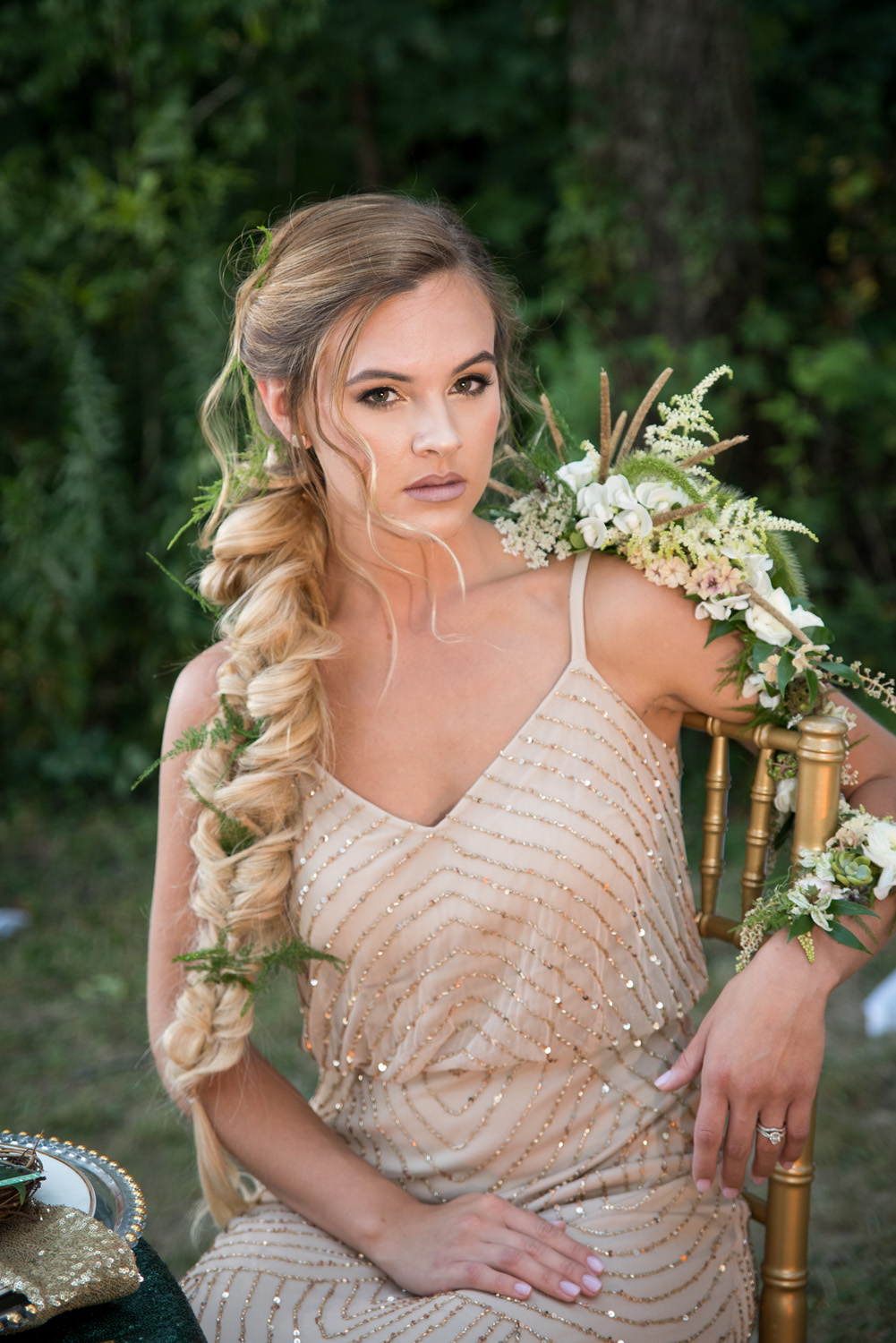 Makeup was provided by Kelly Saulters who flawlessly perfected soft glam with caramel tones to create an enchanted, natural look.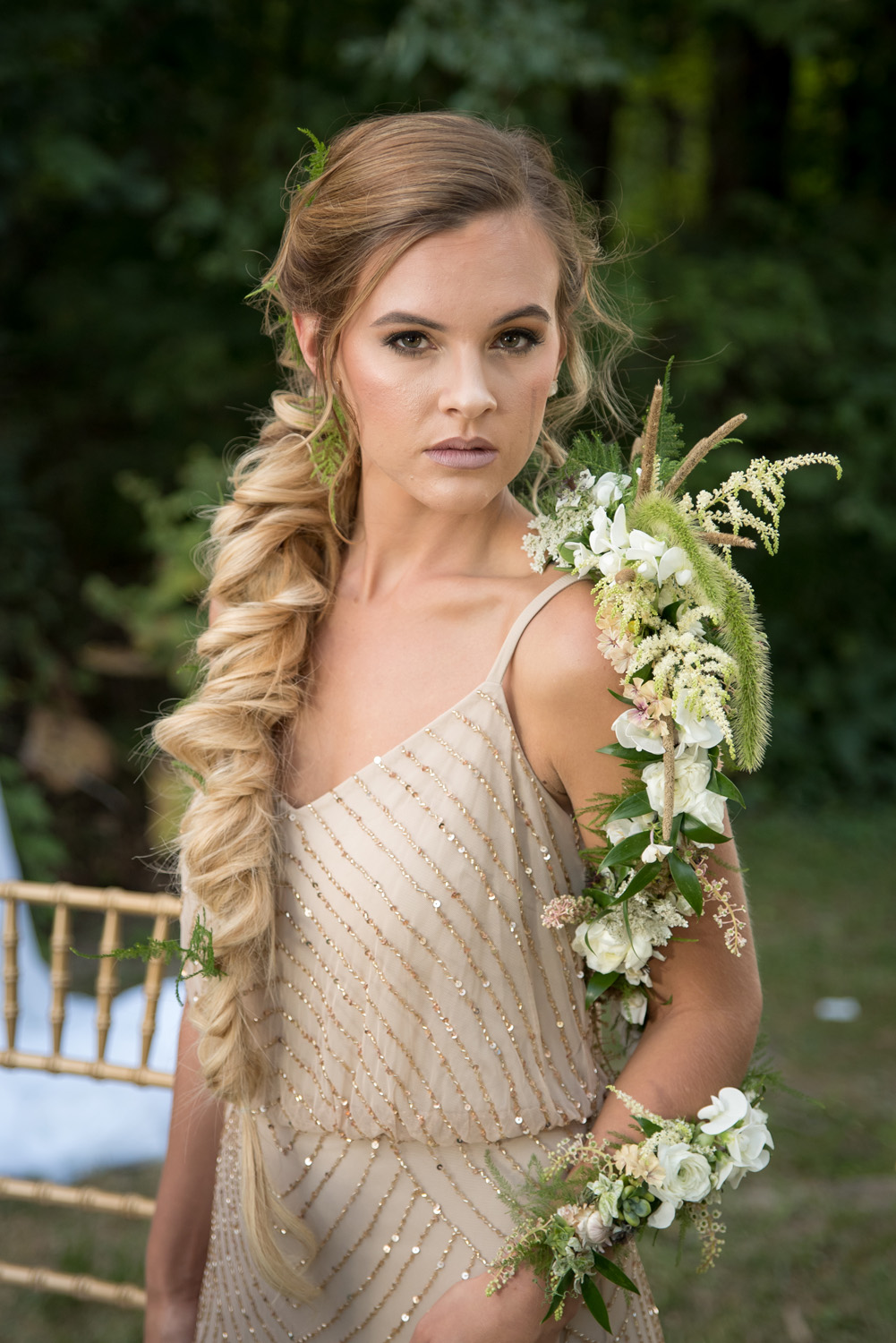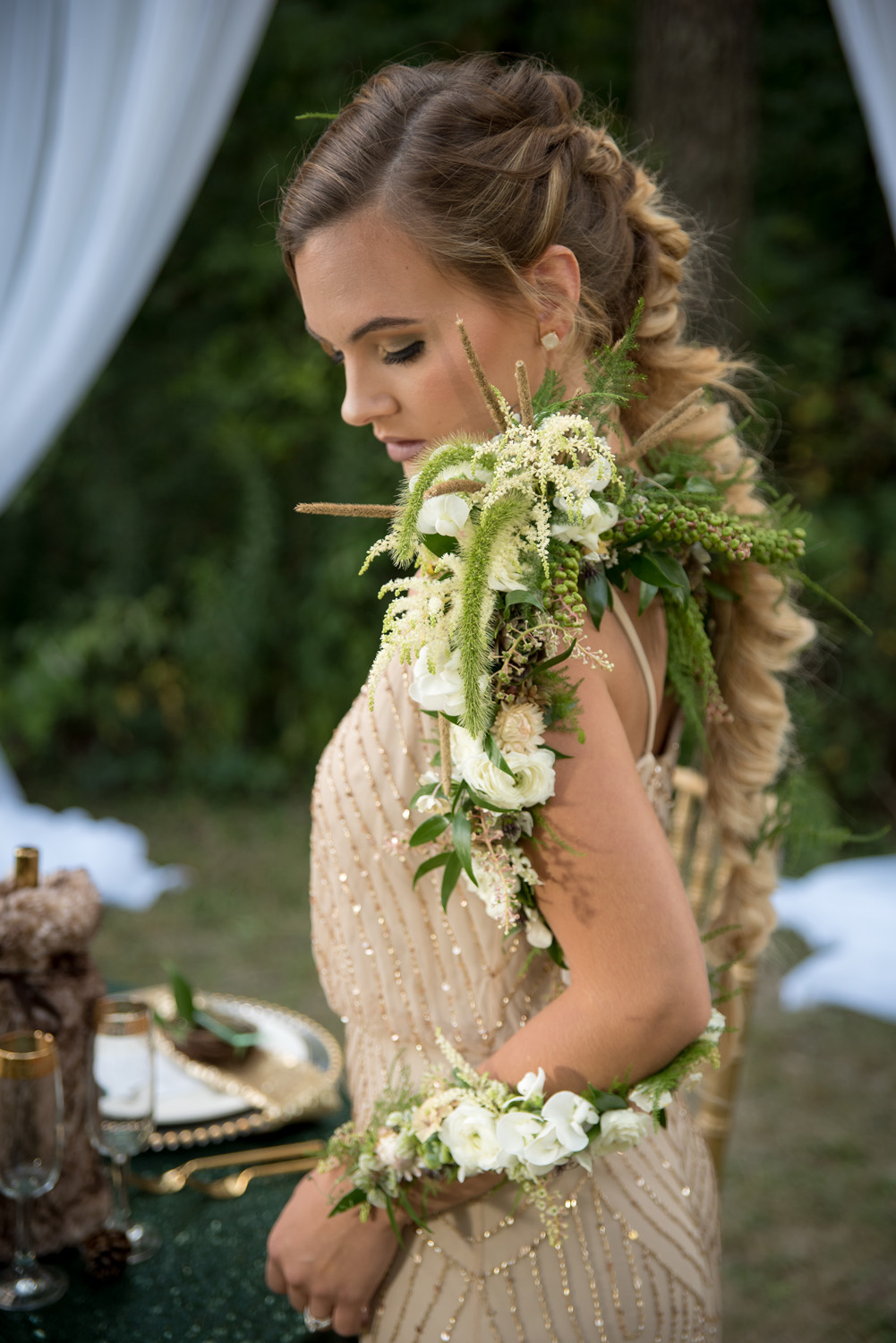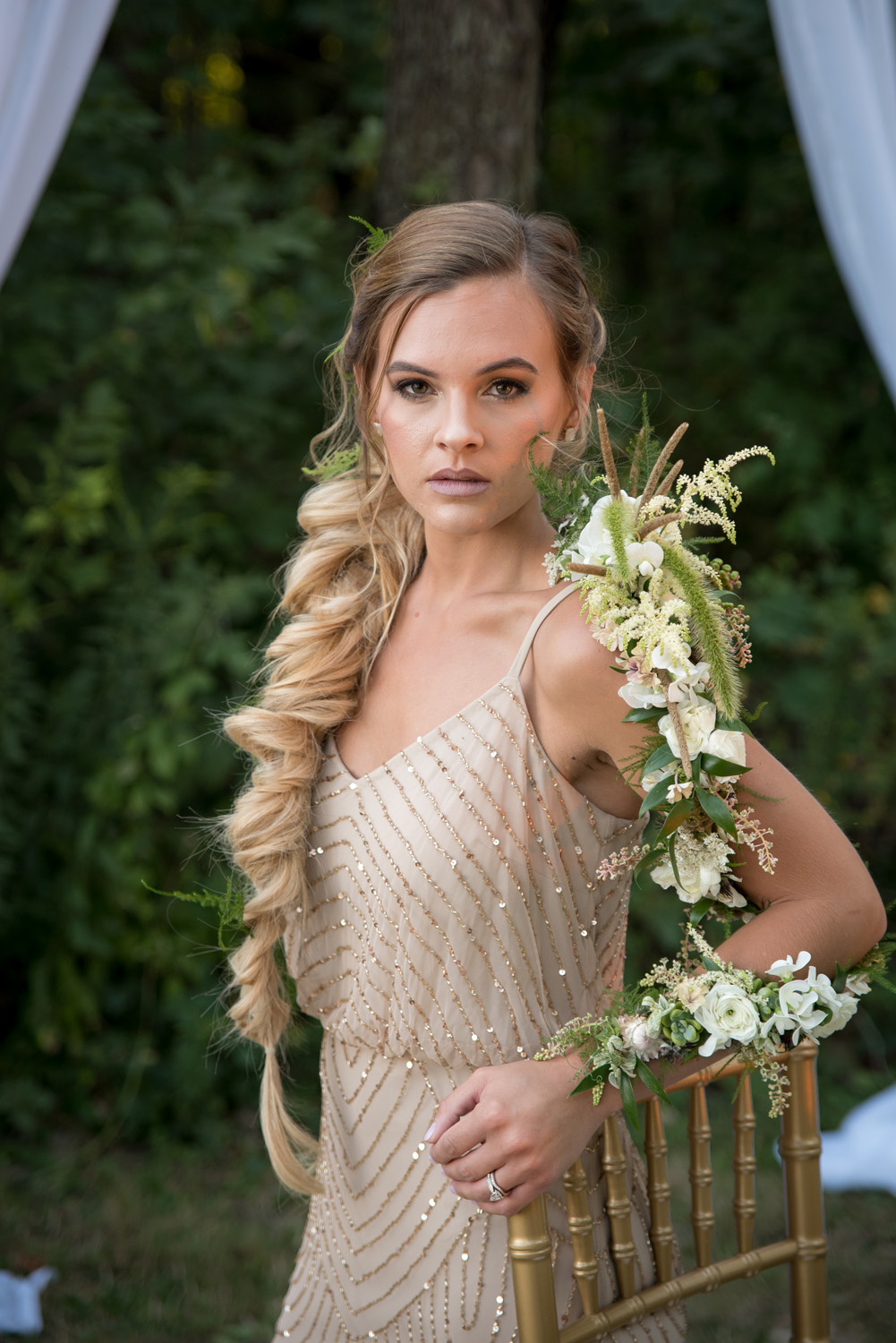 The creative flower arrangements were made by Sugarfield Flowers. This enchanting armband flower arrangement is the definition of unique and romantic. We also had a bouquet and baby's breath hair decorations to complete the magical, fairy tale look.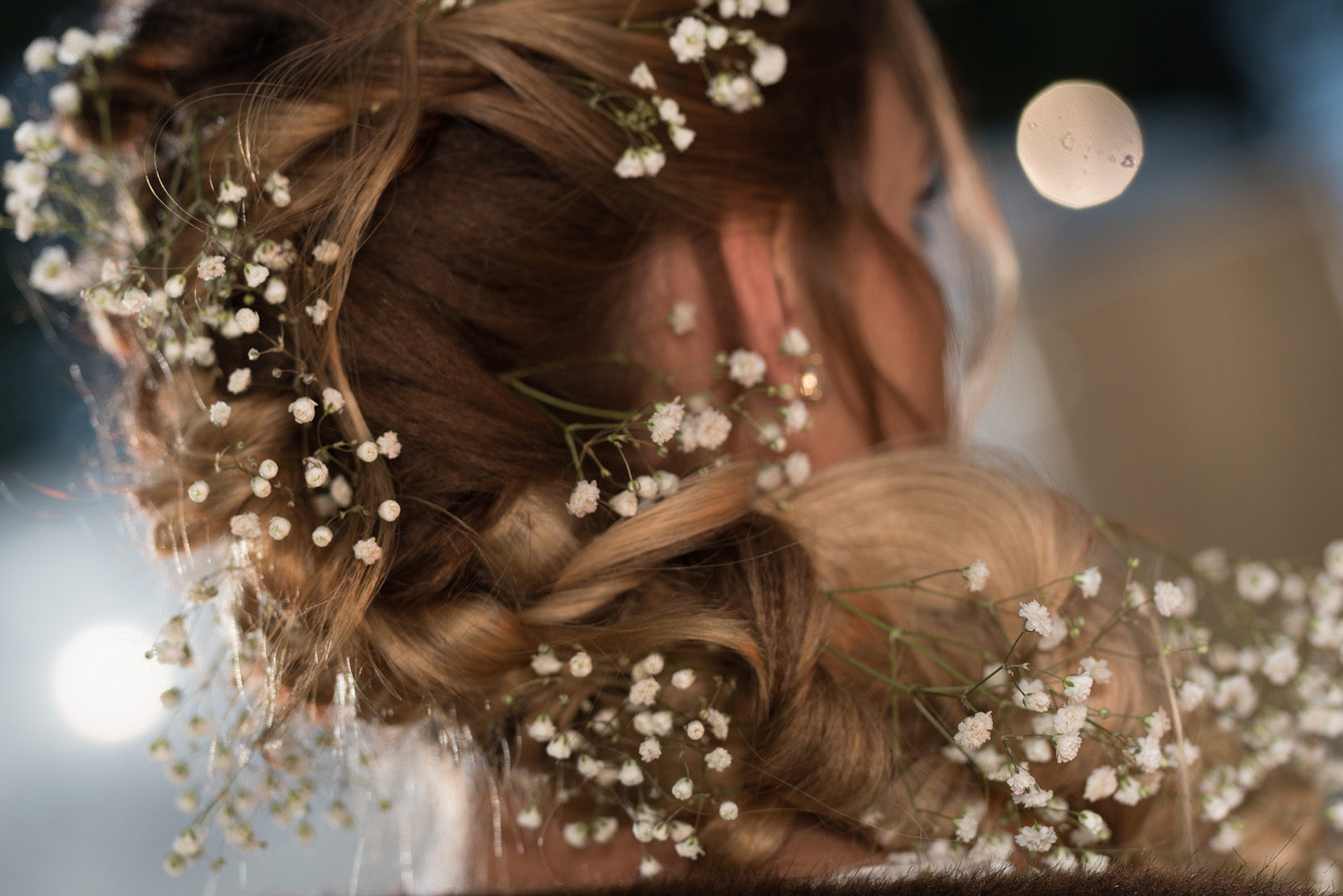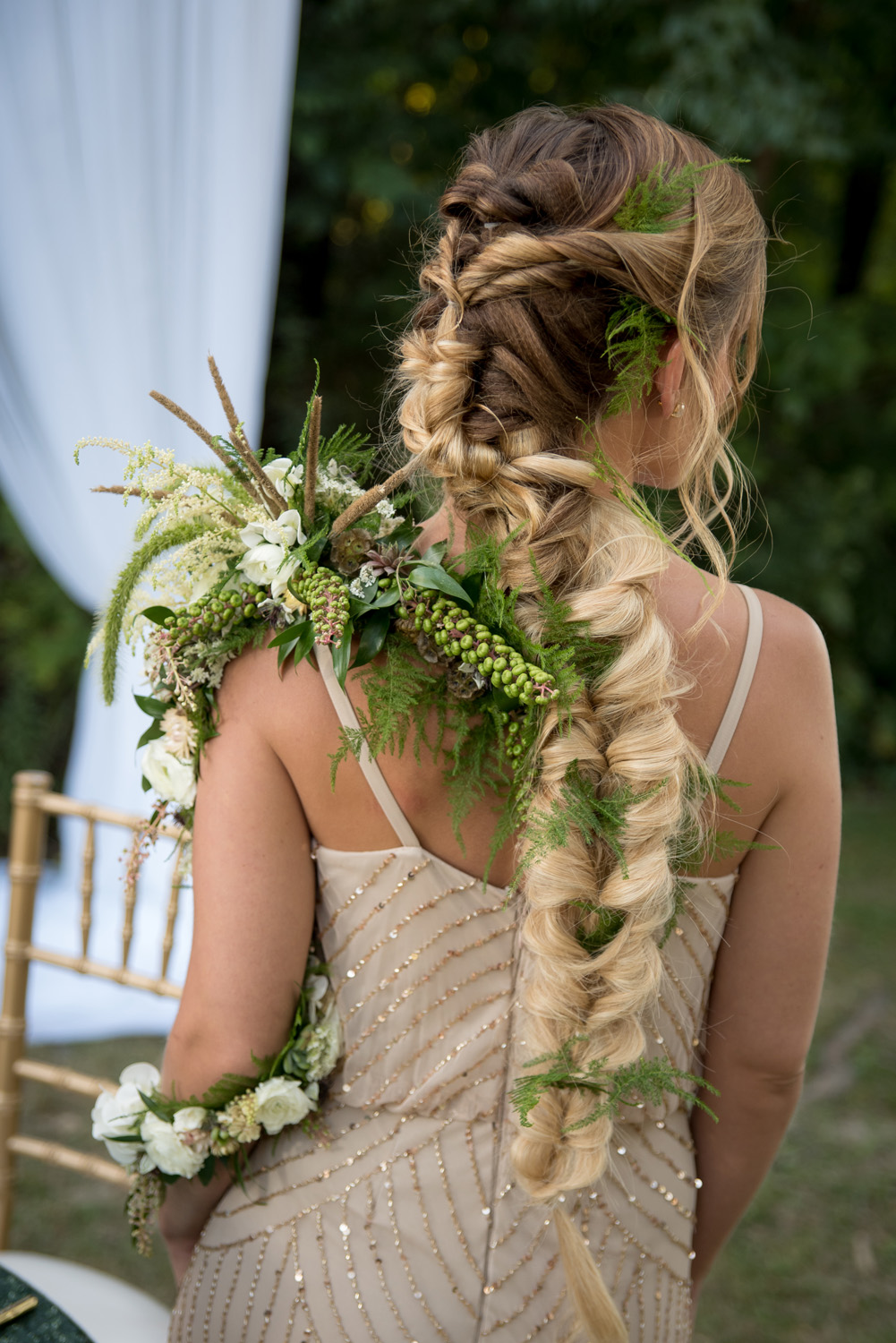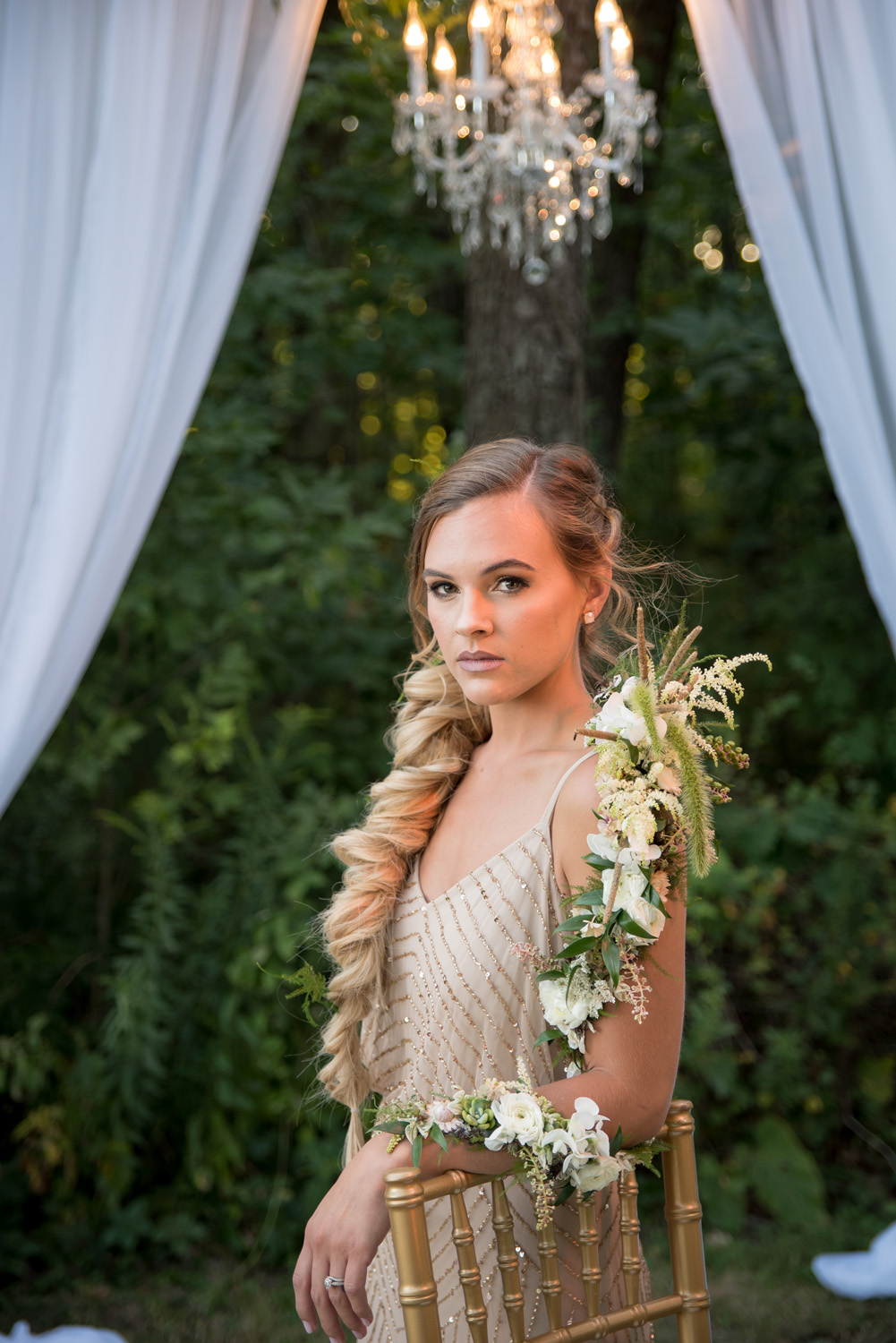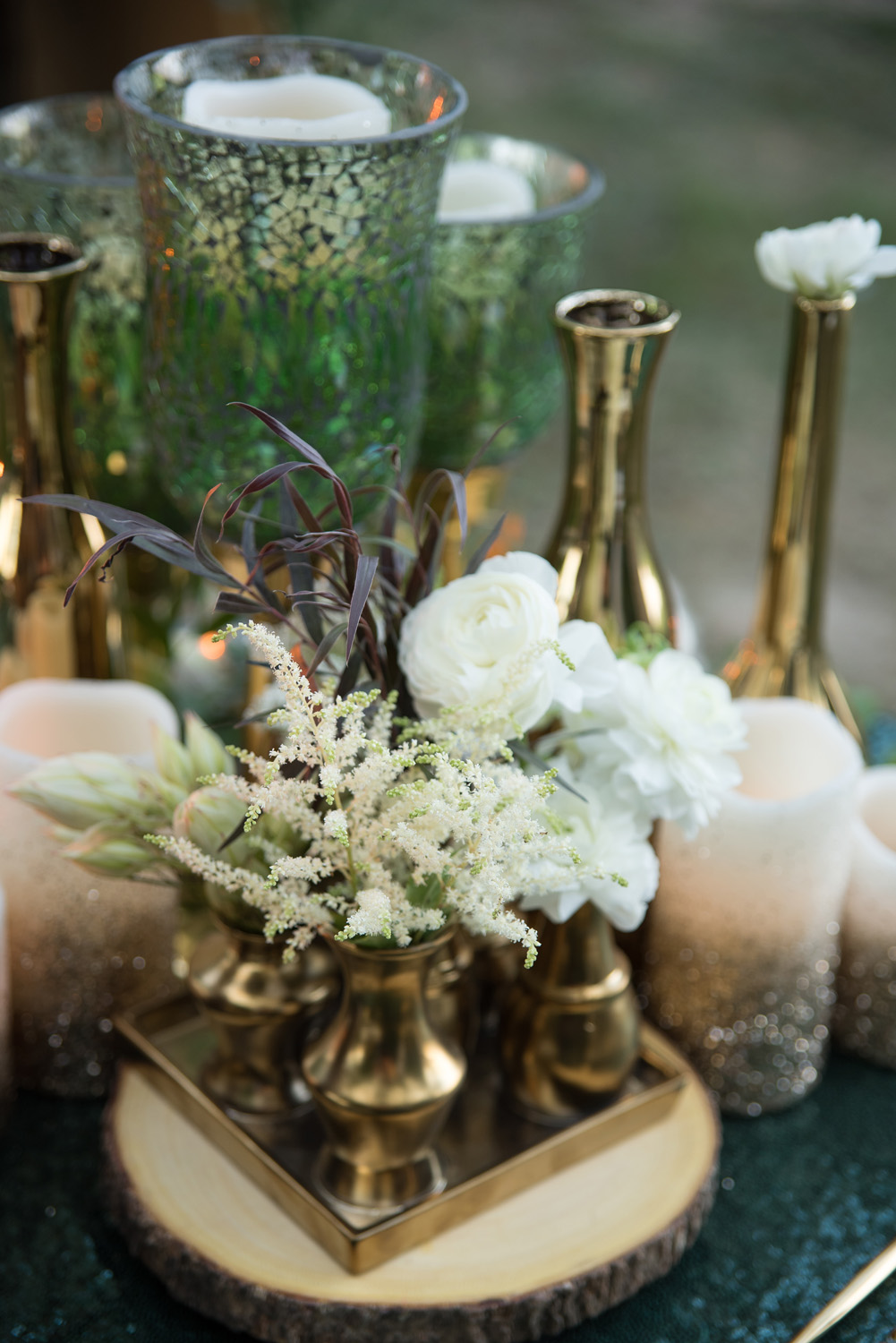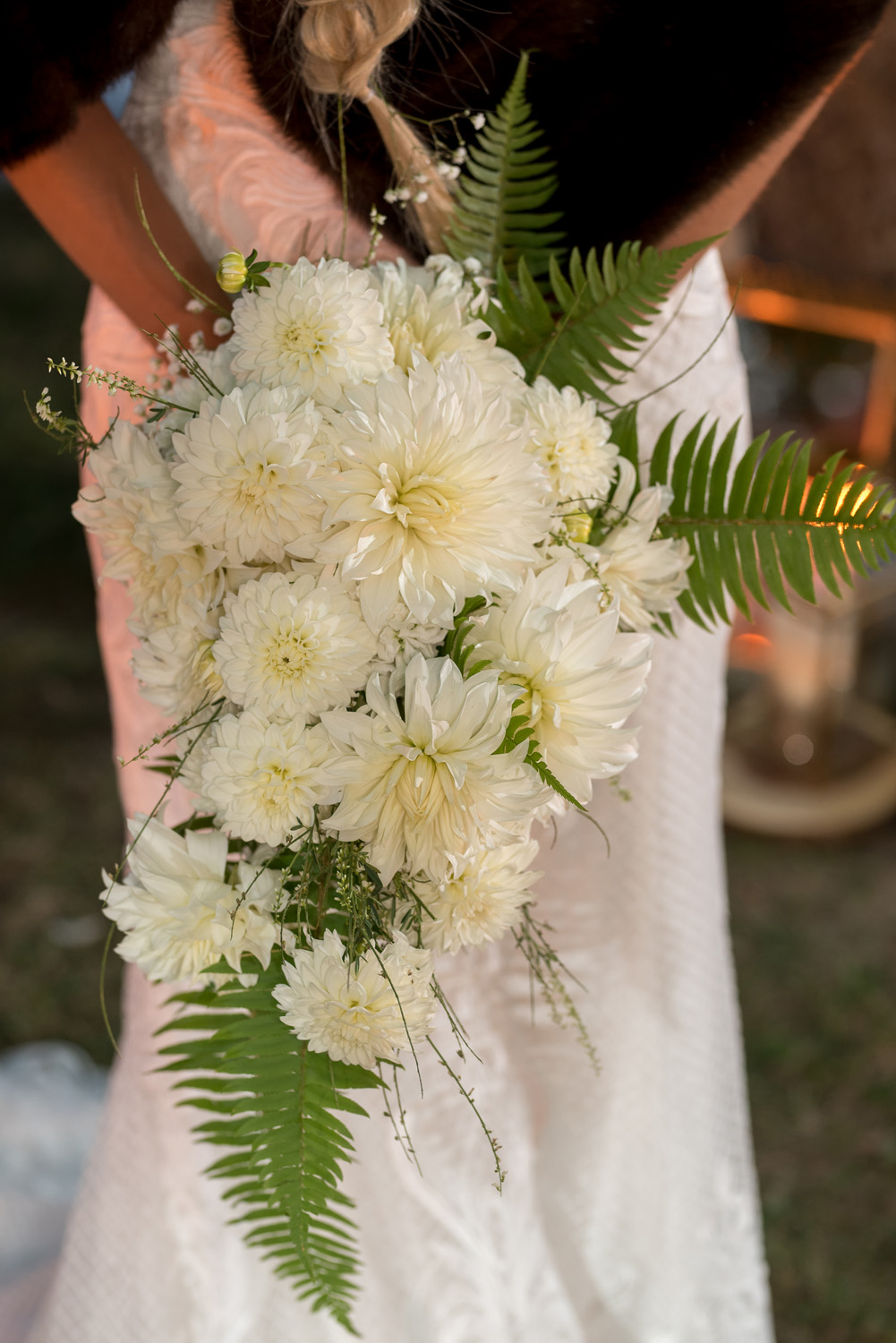 Our invitations and stationery were provided by Jackie of XOXO Invites. Jackie has a knack for custom designing invitations and printing them for any theme.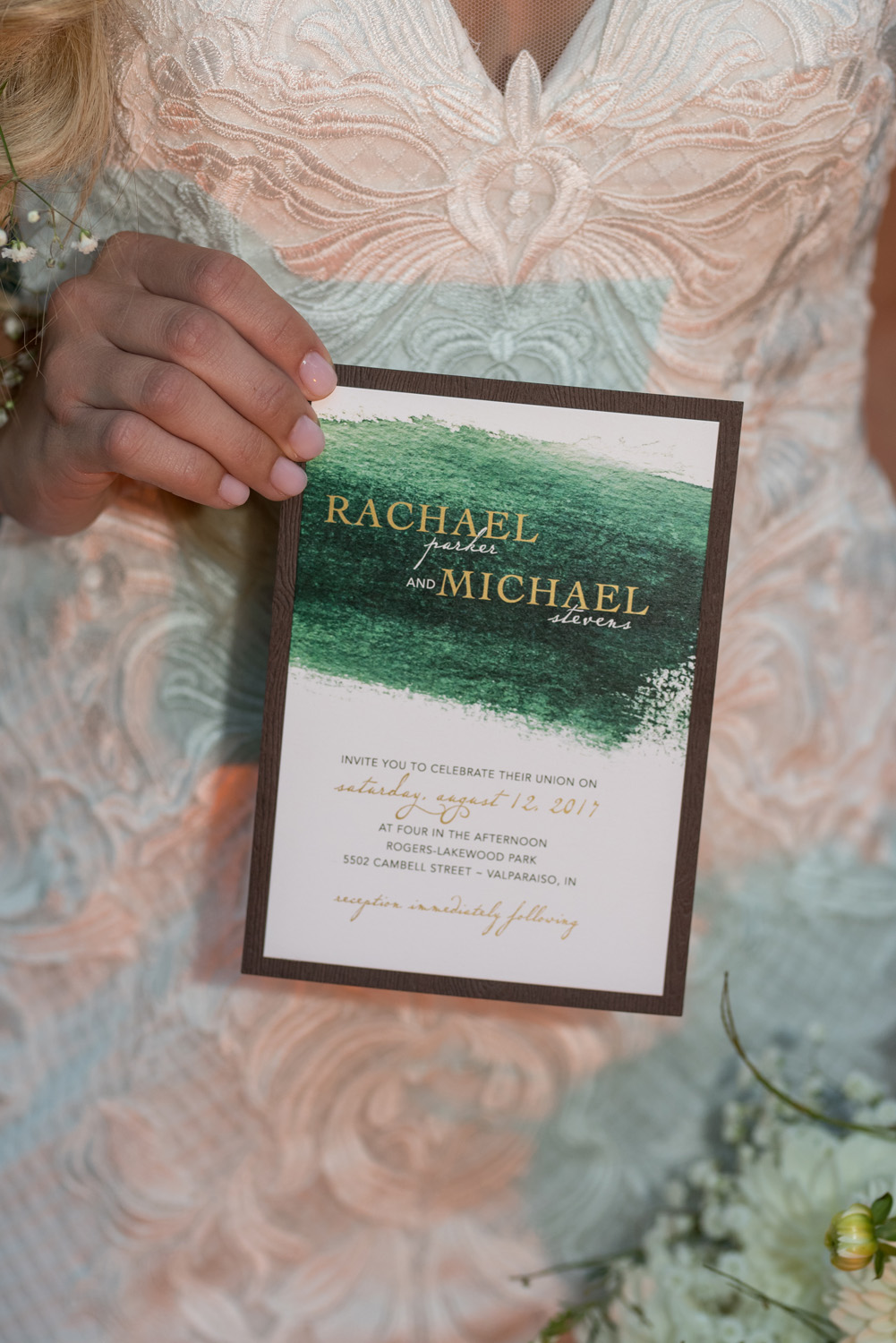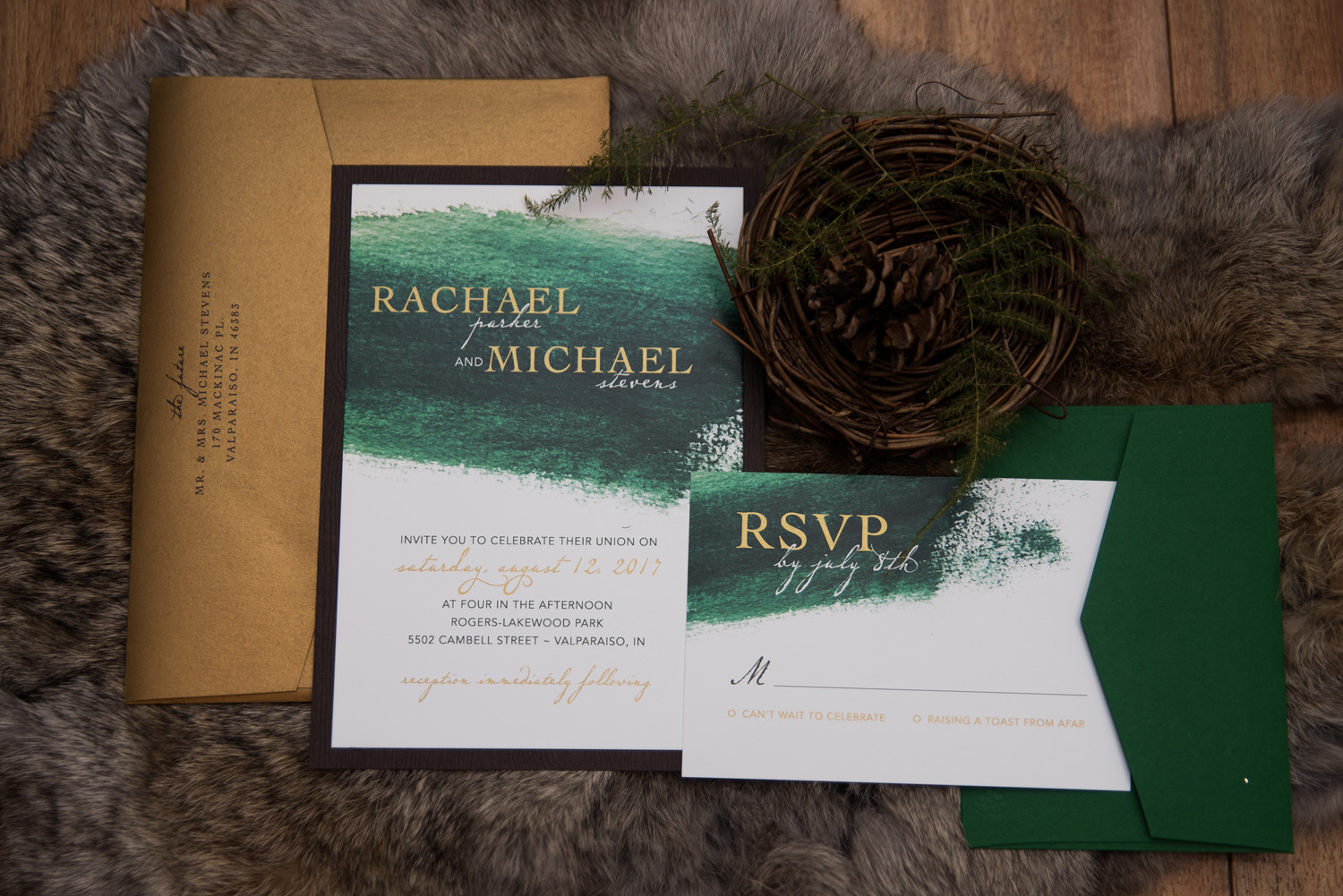 Our absolute favorite part of the shoot was the donut wall provided by How Sweet It Is Events. The donut wall is a sweet, unique addition to any event. How Sweet Is Is Events also provided the emerald green sequin table linens, the gold chivari chairs, the drapery & chandelier, glass and gold beaded charger plates, centerpieces, lanterns, mirrors and candles.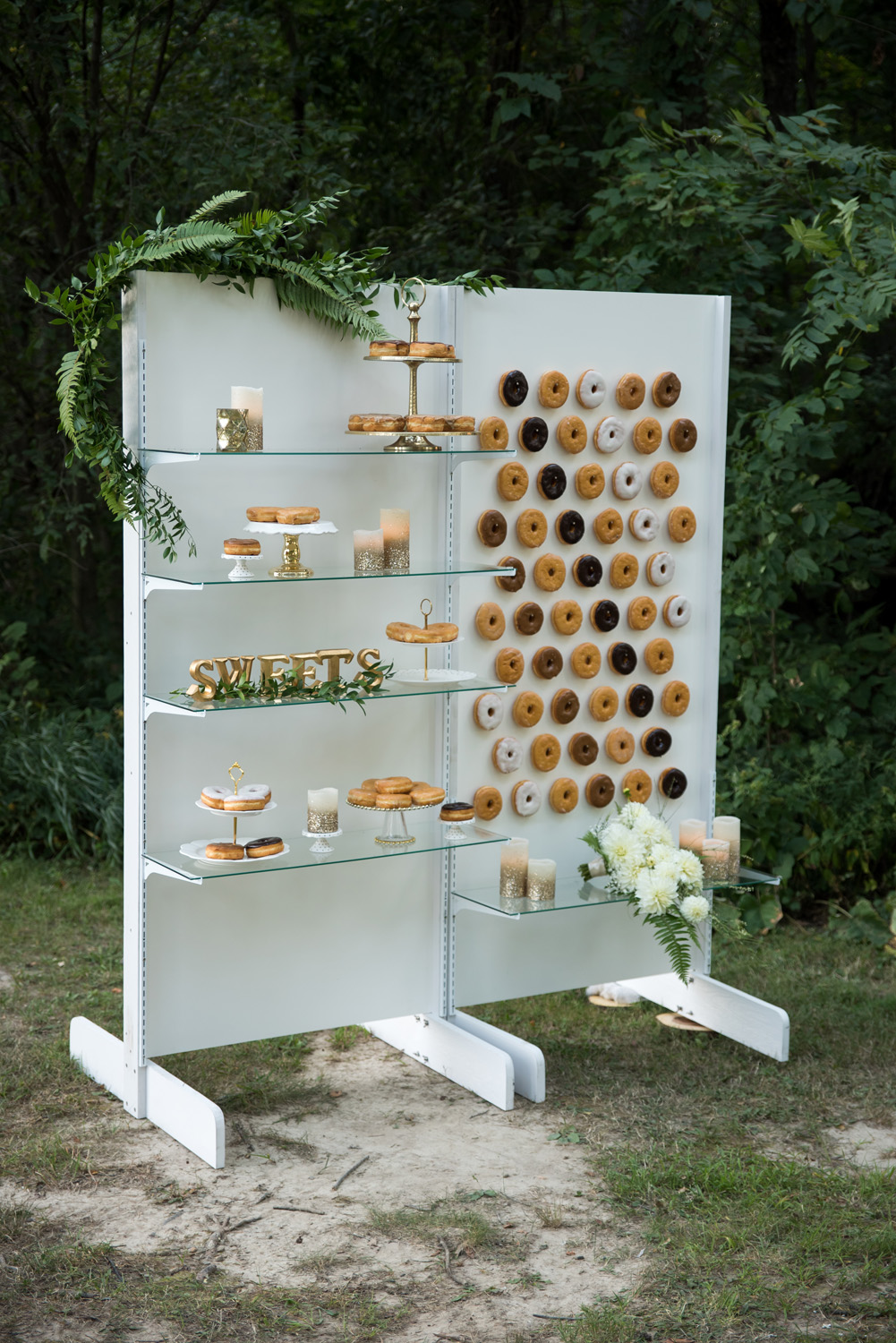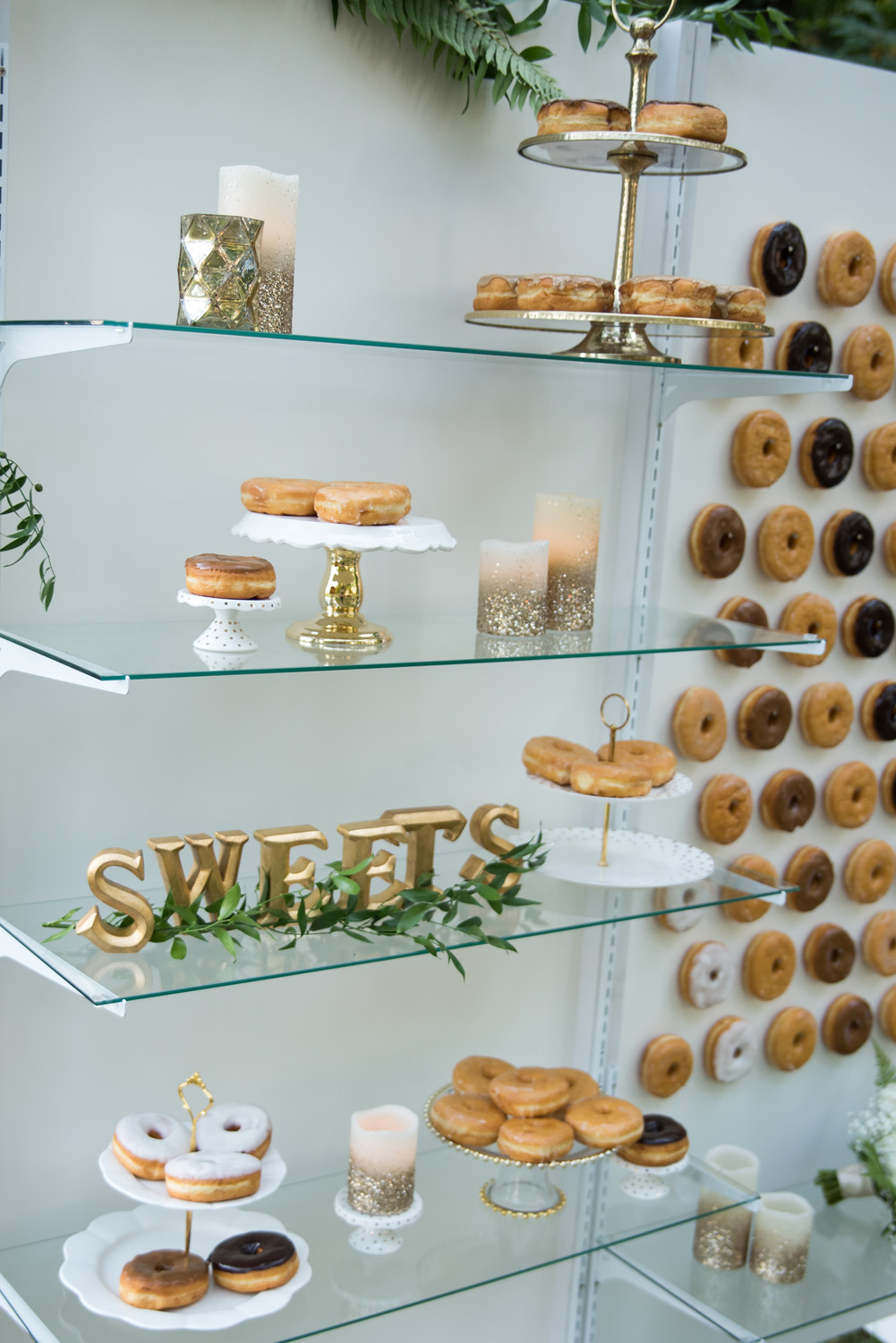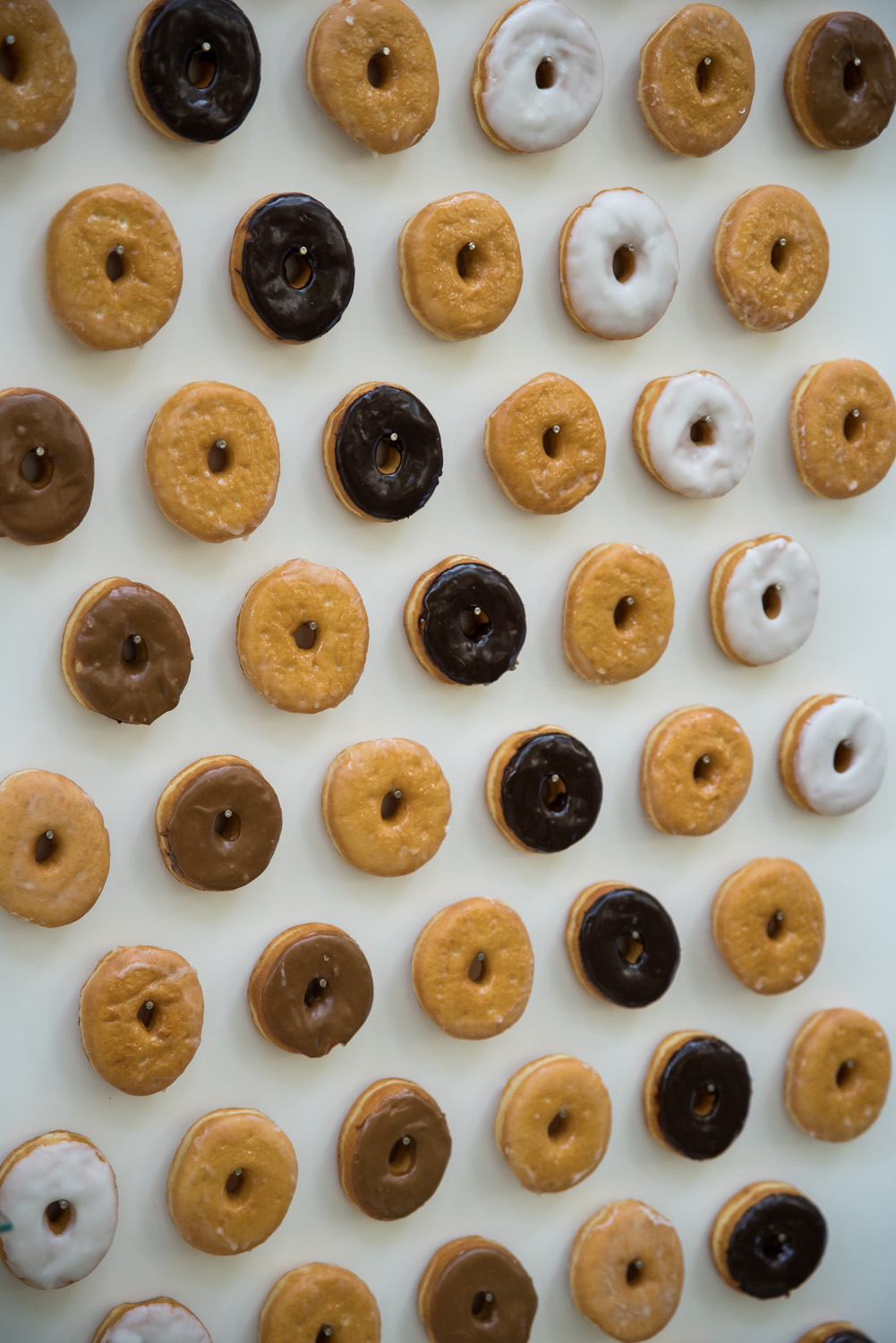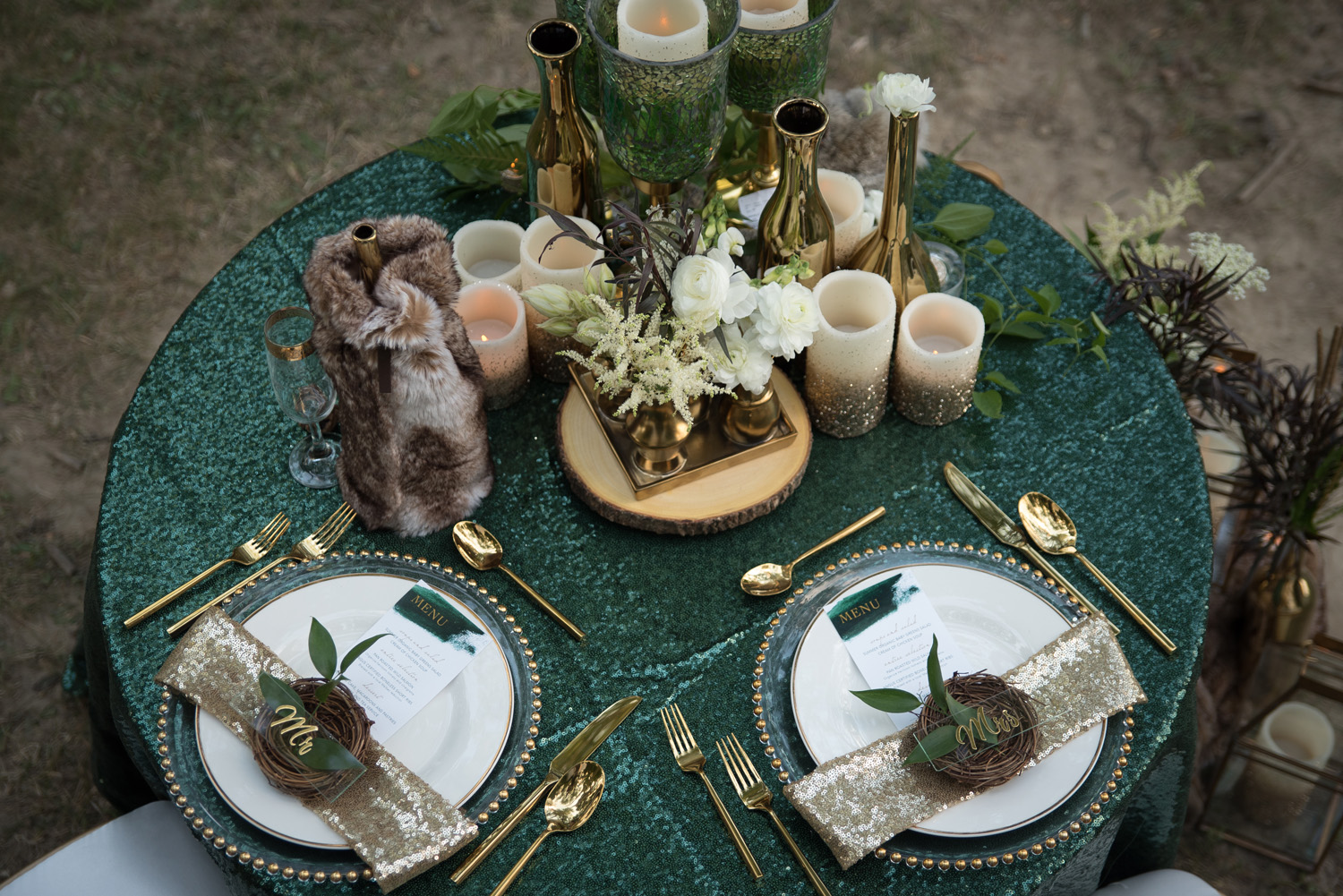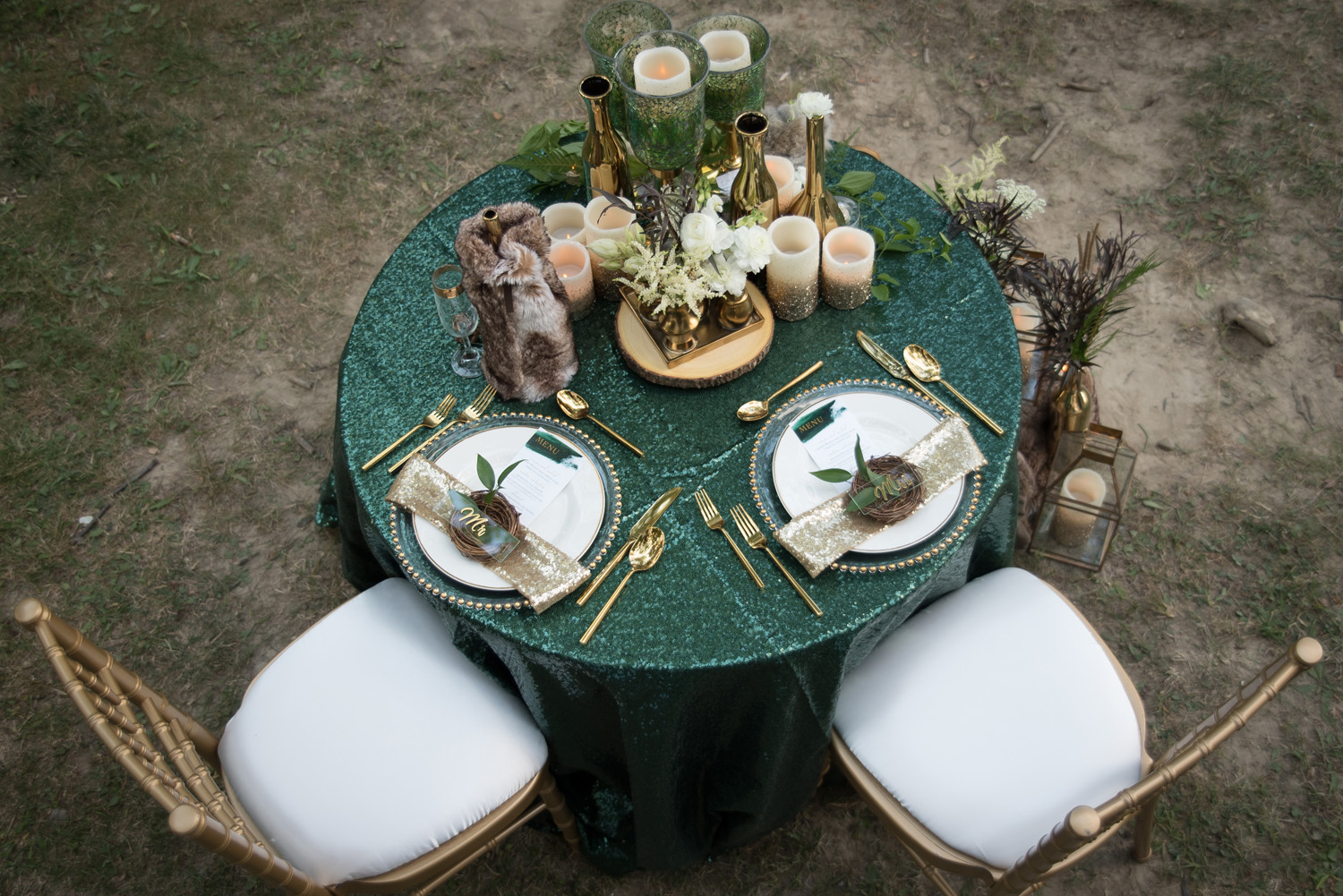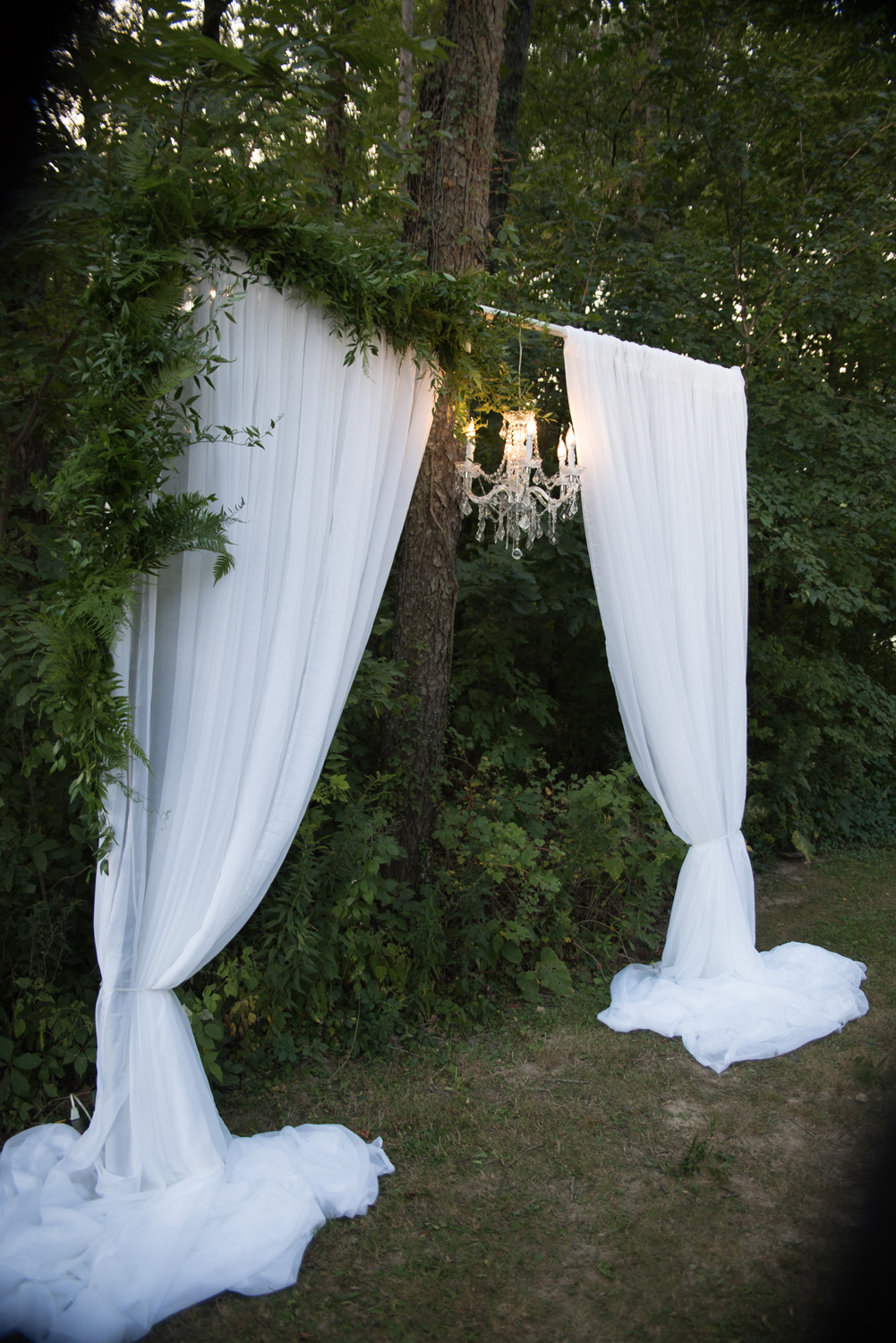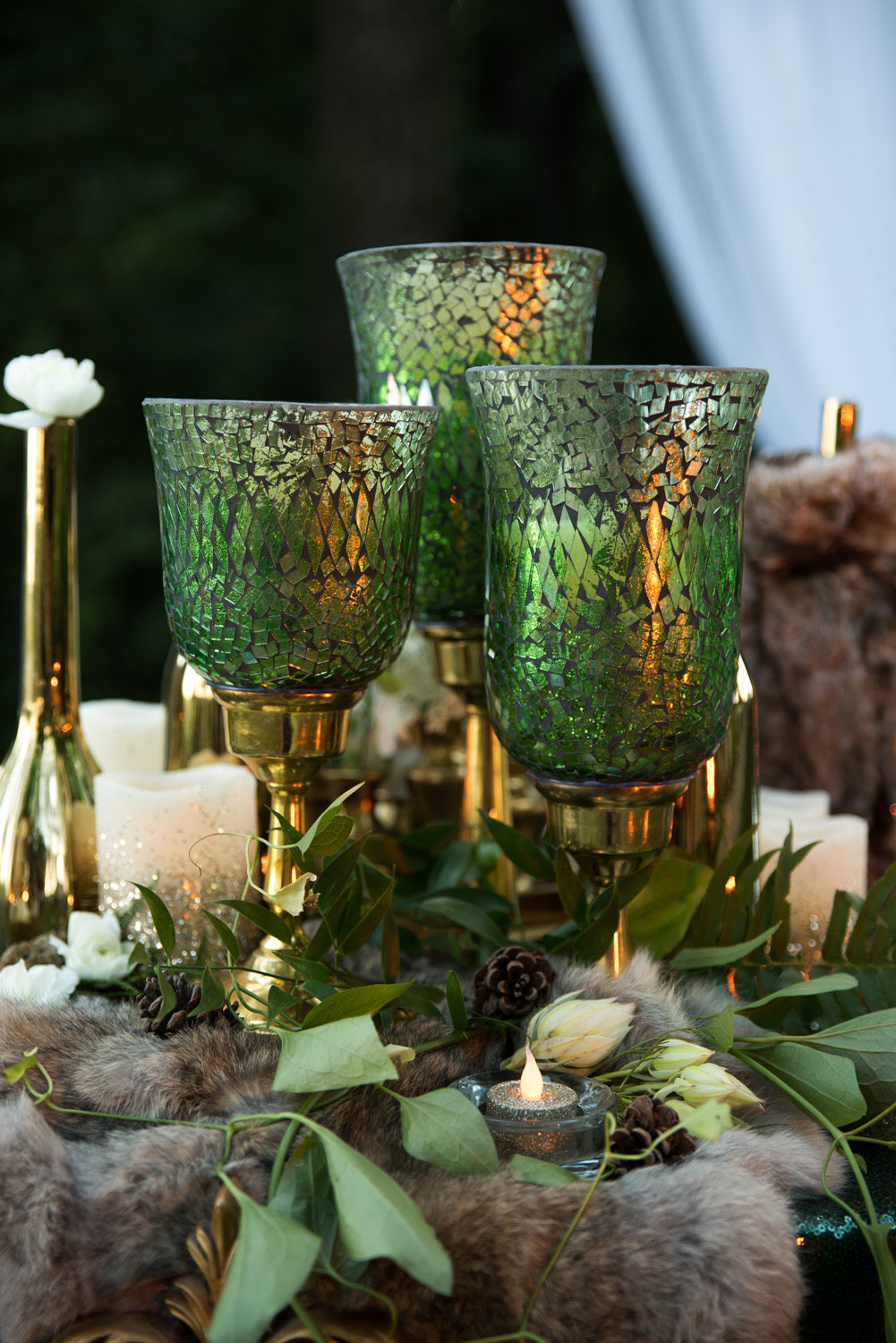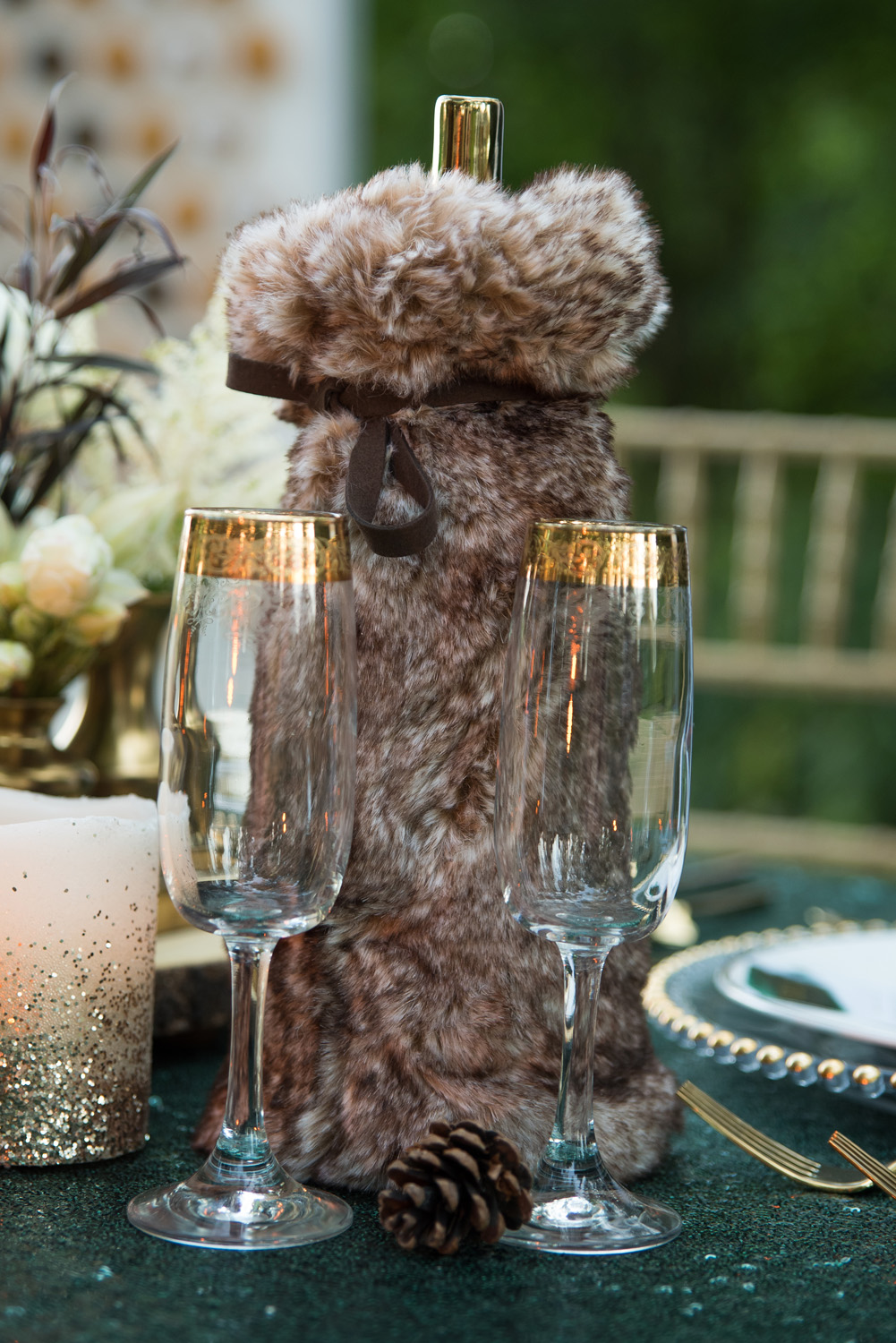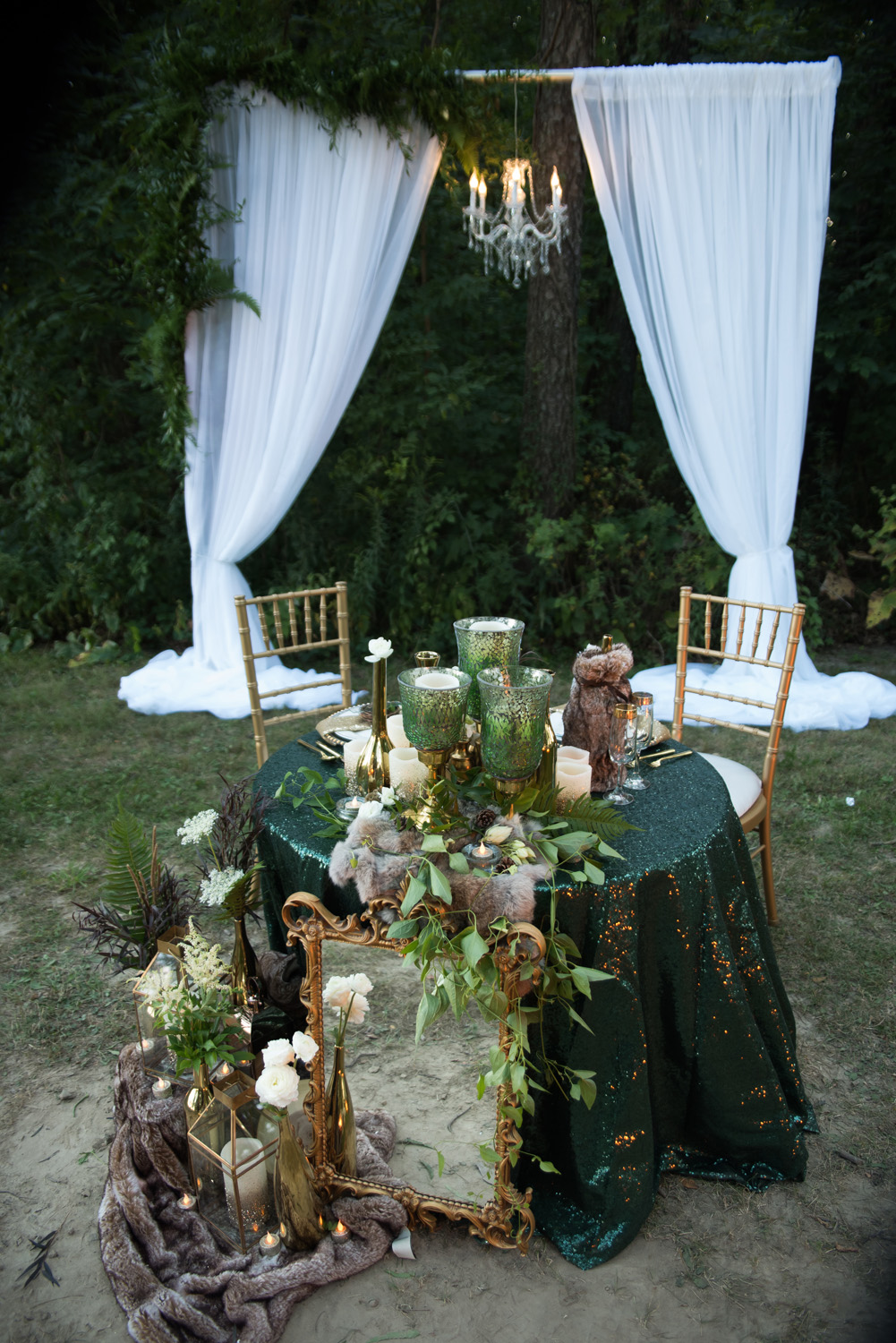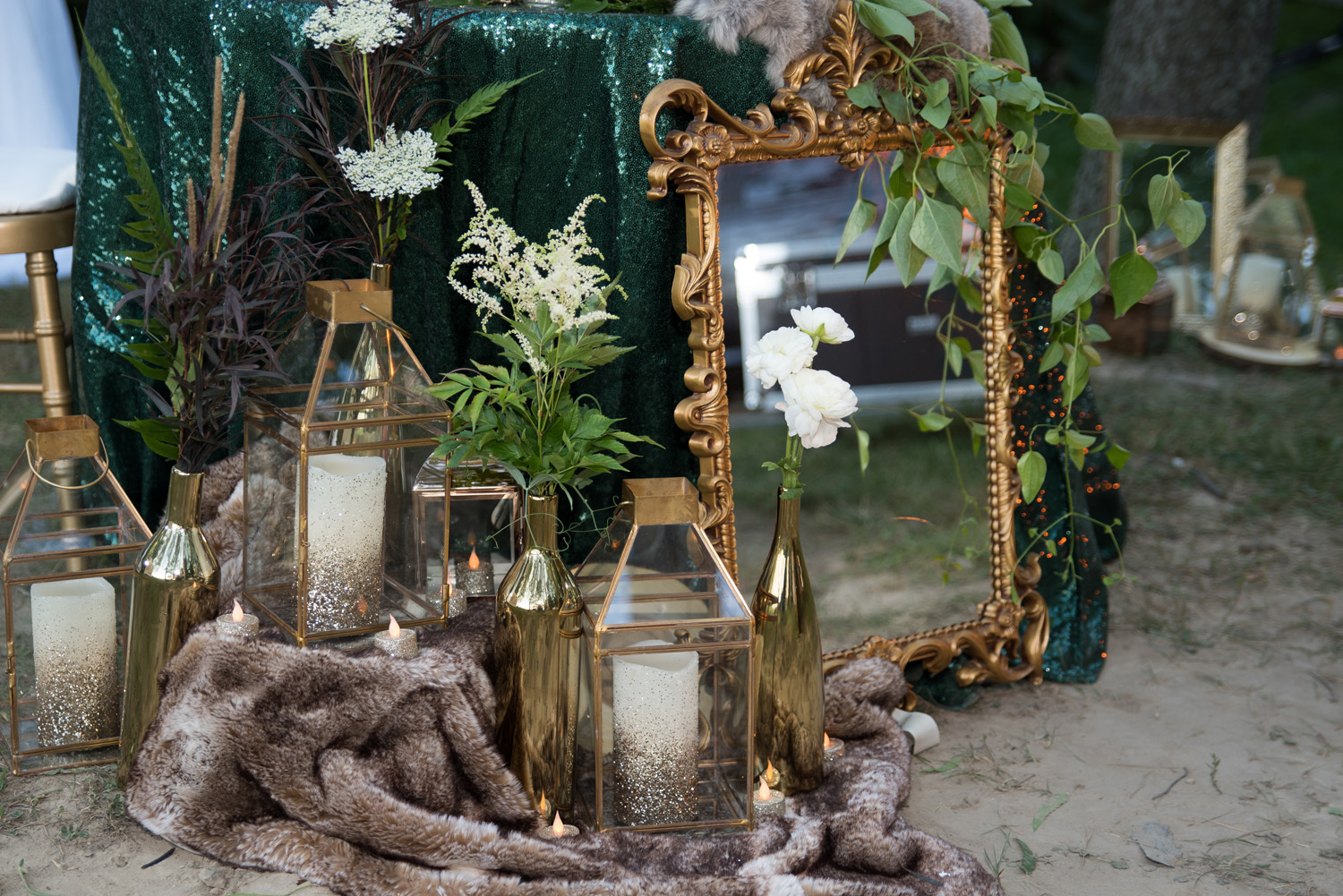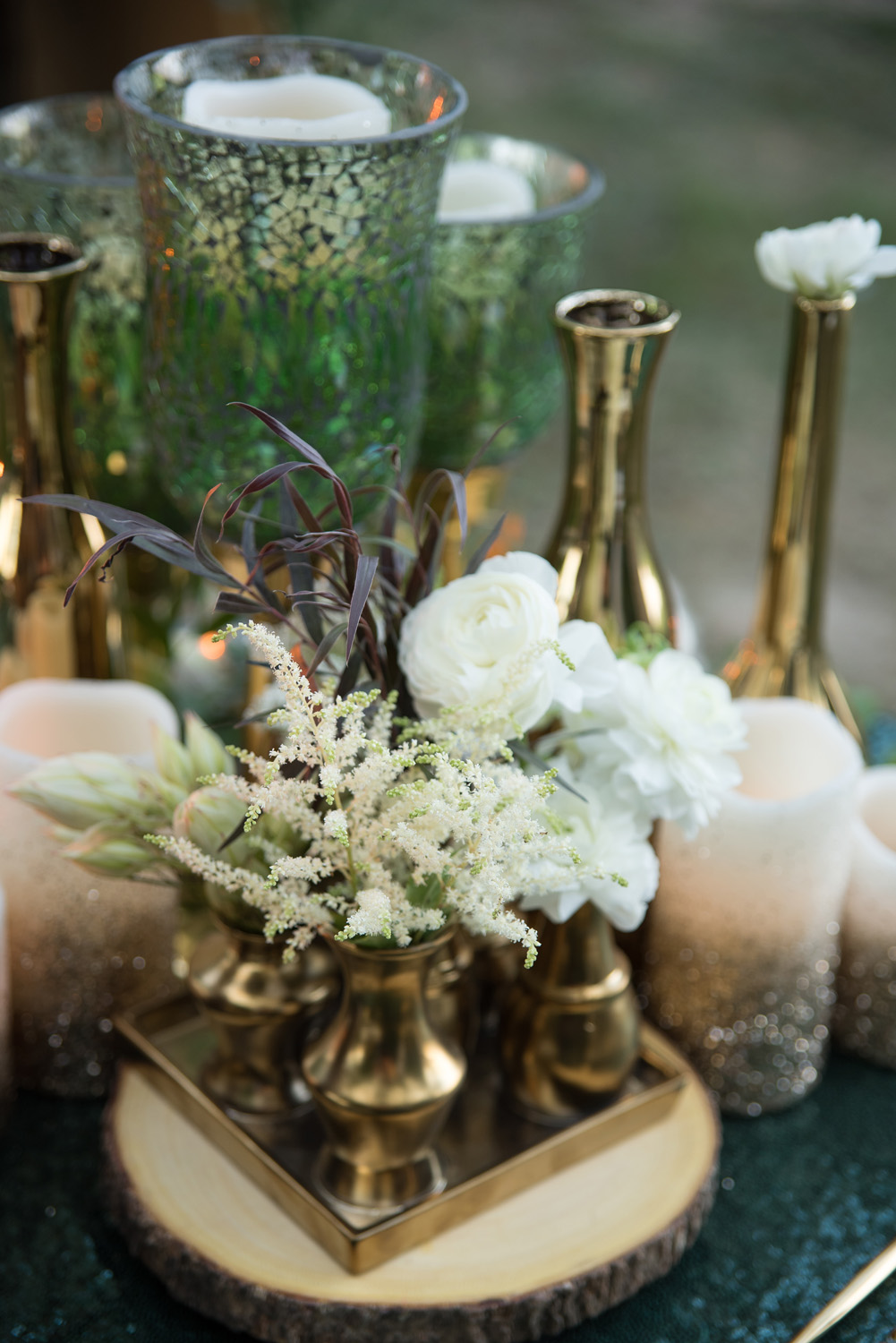 Both of our wedding dresses were provided by Elegance Wedding & Evening Wear in Highland. The floor length sequin strappy dress could work for a bridesmaid or is perfect for a boho chic bride. The other dress has an amazing neckline with a sweetheart cut and worked well with the dark brown fur wrap.