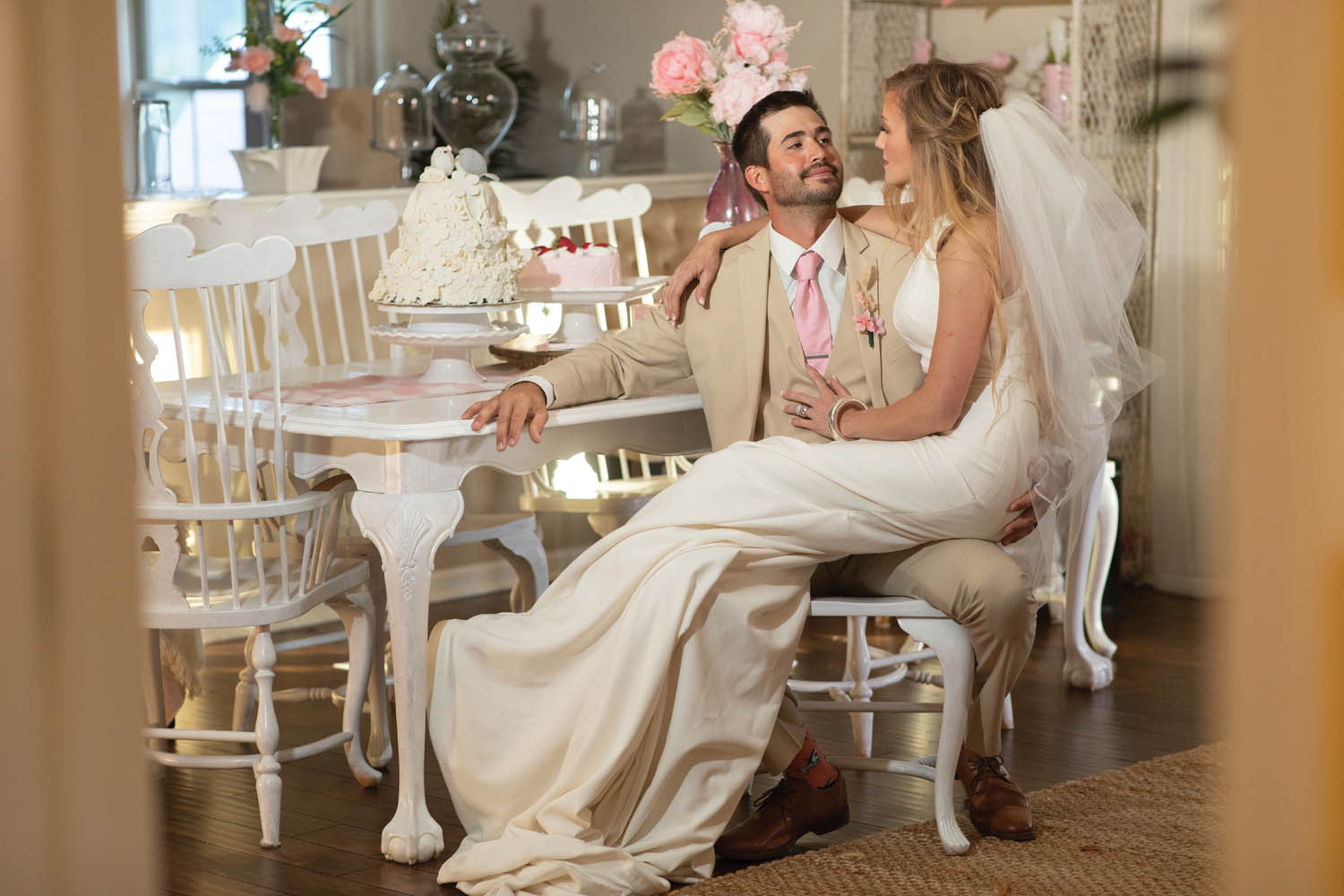 The Bride's Perspective
Describe your engagement
It felt like I had been waiting forever. I knew he bought a ring so I kept imagining him pulling it out and proposing a million different ways. It finally happened when I was too tired to cook and ordered Chinese. I was confused as to why he kept trying to get me to eat my fortune cookie, and when I did, the paper inside said "Will you marry me." It was so adorable and I was way too happy. I still have the cookie and the fortune he wrote on. 
Describe your wedding vision
I always imagined having a beach wedding on a sunny day. Being barefoot in the sand walking down the aisle to Cody. For an entire year after our engagement I had been planning just that. It was all falling into place and I had everything lined up to be perfect. From our large guest list, to the venue and the food, and the DJ to the decorations. We found out a month before our wedding date, our venue would be closed due to Covid. We were left with 30 days to plan a whole new wedding in our backyard (the only place I was sure couldn't close on us). Although it was stressful, it was worth every bit of it. It was the best day of my life. 
Your advice to engaged couples
The best advice I could give is don't let the stress of the wedding planning take away from the happiness and purpose of it all. I noticed it was so easy to get distracted and overwhelmed with the details, when all that really matters is marrying and becoming one with the love of your life. 
Describe your wedding day
It felt like our wedding day flew by, but I will say this -I had the very opposite of cold feet. I could not wait to walk down the aisle, show Cody my dress, see his suit and become Mrs. Seegers. I was so sad we had to alter our guest list to only immediate family and close friends, but it was a good reminder of why we are doing all this in the first place. It's crazy to say, but it was nothing like the wedding I had always imagined. Yet the day was absolutely perfect for all the right reasons, and I wouldn't change a thing. Plus, we had the perfect pastor, a violinist whose music made me cry, and to top it off we had our own little firework show.