The Bride's Perspective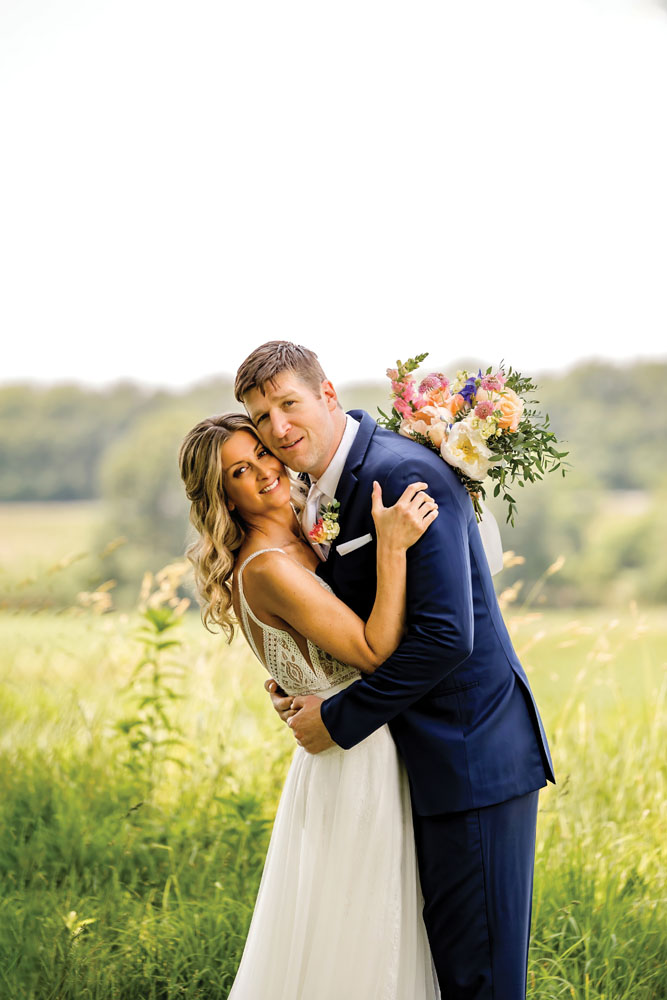 Describe Your Wedding Vision
We wanted a space that was large enough to allow our guests to have plenty of room to enjoy the day but also feel warm and inviting. St. Joe Farm allowed us to have a chic wedding with a relaxed, elegant feel.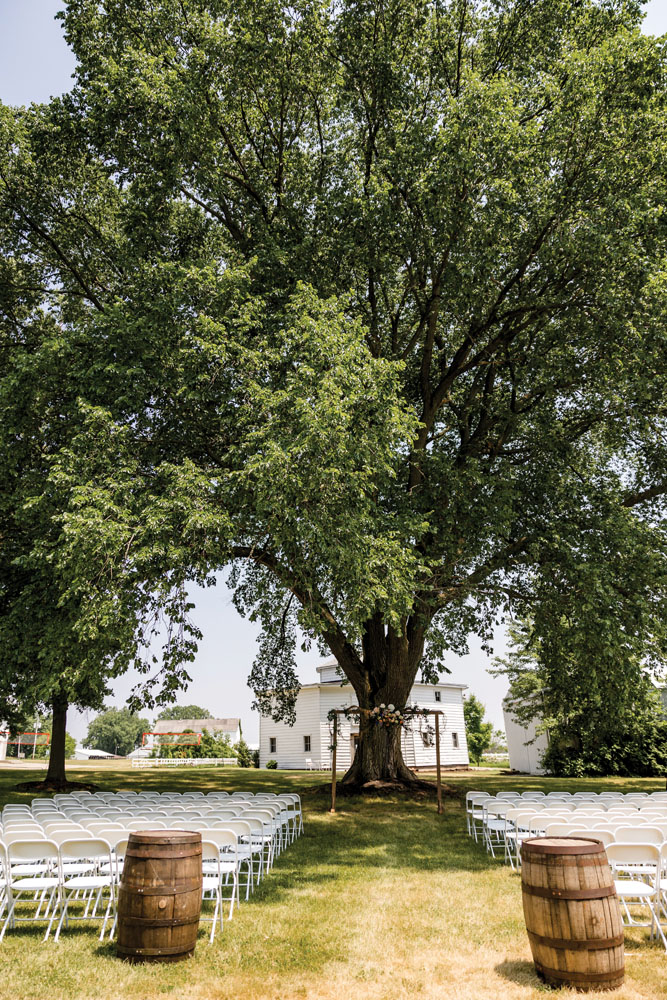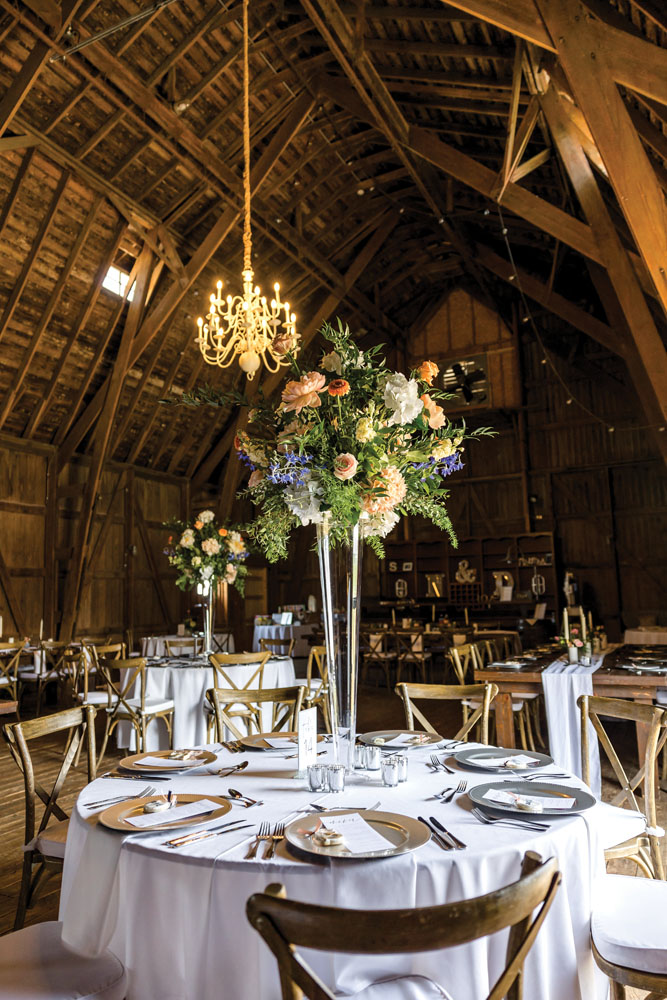 Your Advice to Engaged Couples
Enjoy this new book you're about to write. Laugh often and keep that smile there that your significant other gave you!
Describe Your Wedding Day
Our wedding day was filled with sunshine, smiles, and fun. It was a great first day being a family of four.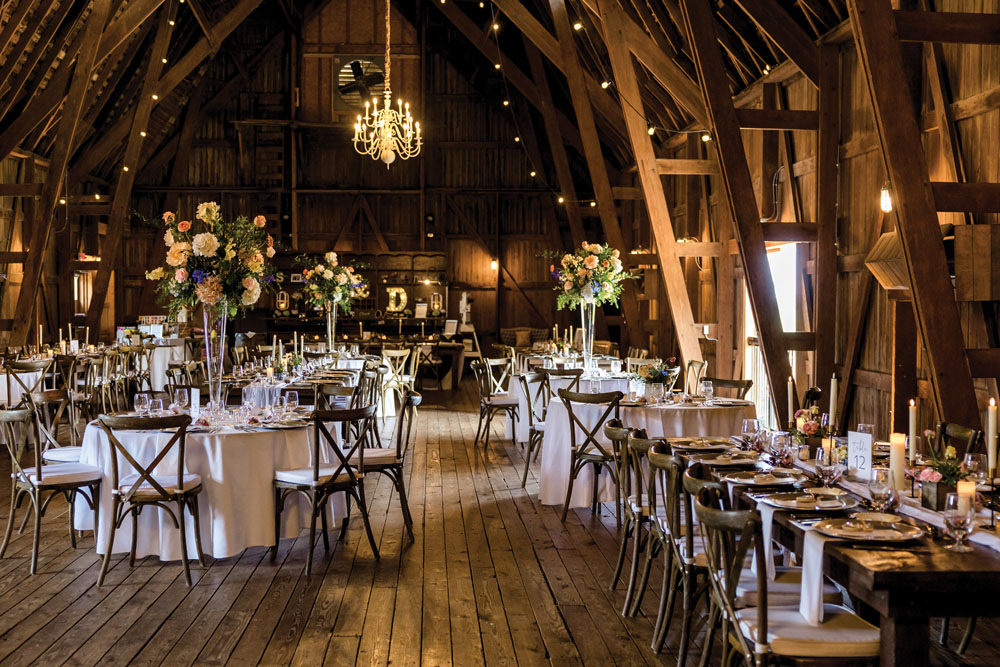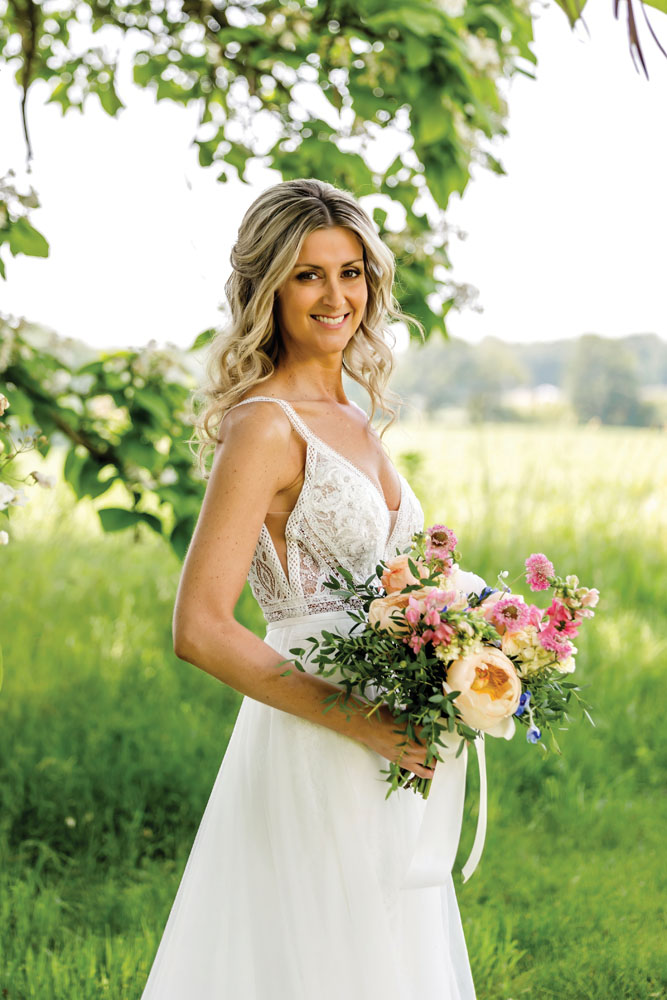 A note from b graves photography

There were a lot of thoughtful touches throughout the entire wedding day like passed hors d'oeuvres, a candy bar, personalized cookies at each place setting, a table full of kids activities, yard games for people who wanted to be outdoors, and yummy late-night snacks. The couple opted to skip getting ready and detail photos because they wanted lots of fun reception photos, they planned the day so that it was more fun for them. They made sure to include Nina's two children in as much as possible. The kids walked her down the aisle and they had appetizers in the bridal suite as a family before getting announced into the reception where they all sat at a table together.