The Allure is perfect for a bride who wants to have both the ceremony and the reception at the same location. The romantic and elegant ambiance creates the perfect wedding atmosphere. Guests merely walk one flight of stairs to get from the ceremony to the reception area. The Allure is the picture perfect location for an unforgettable wedding.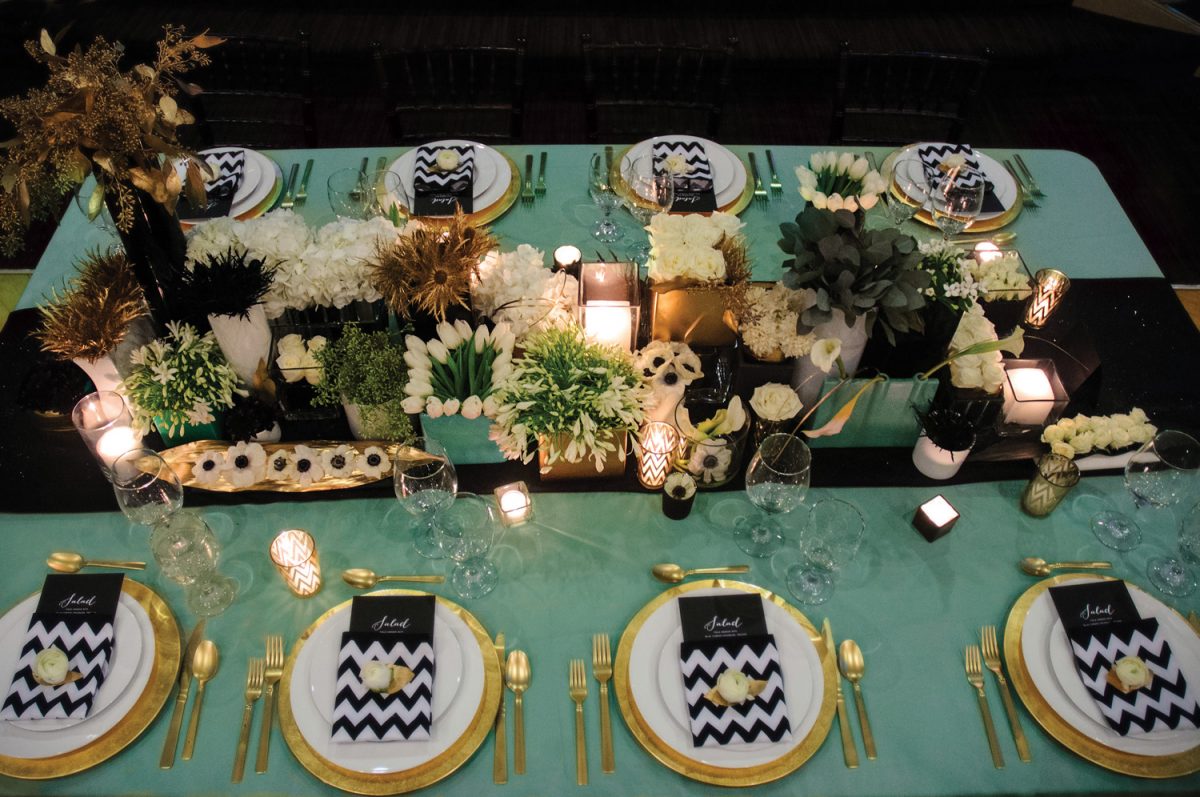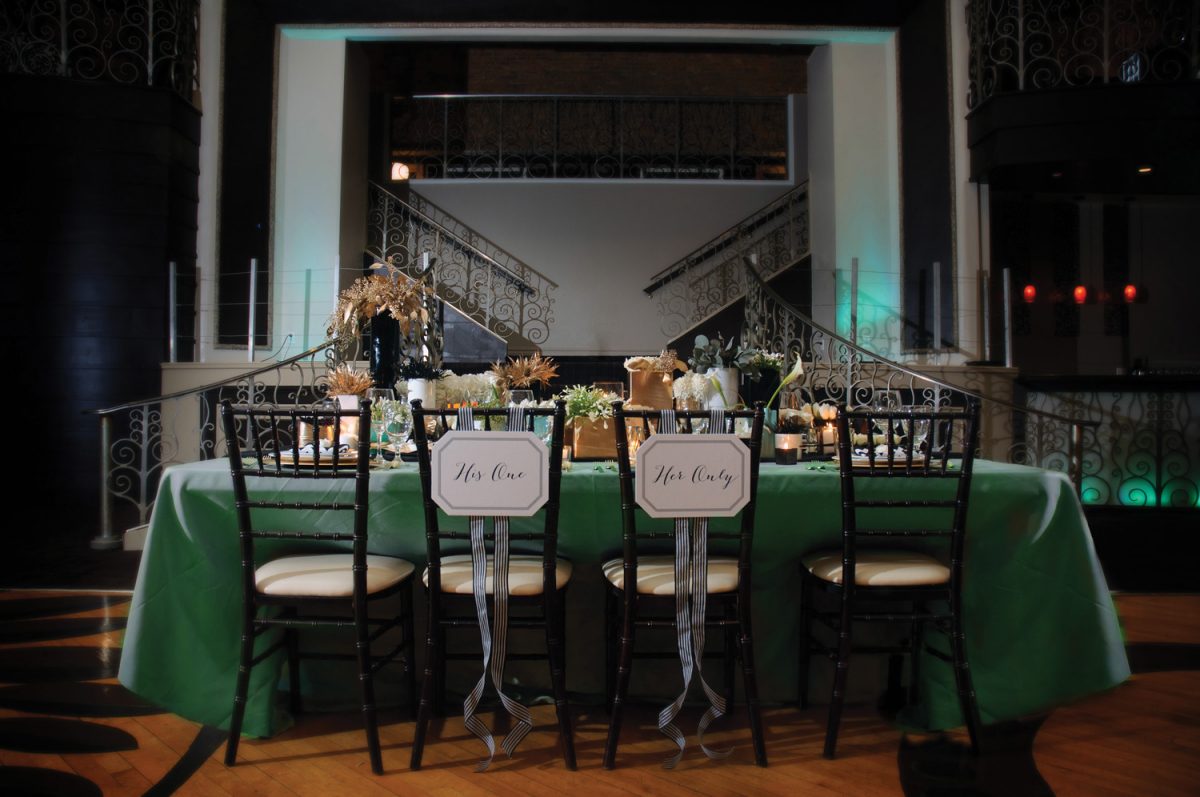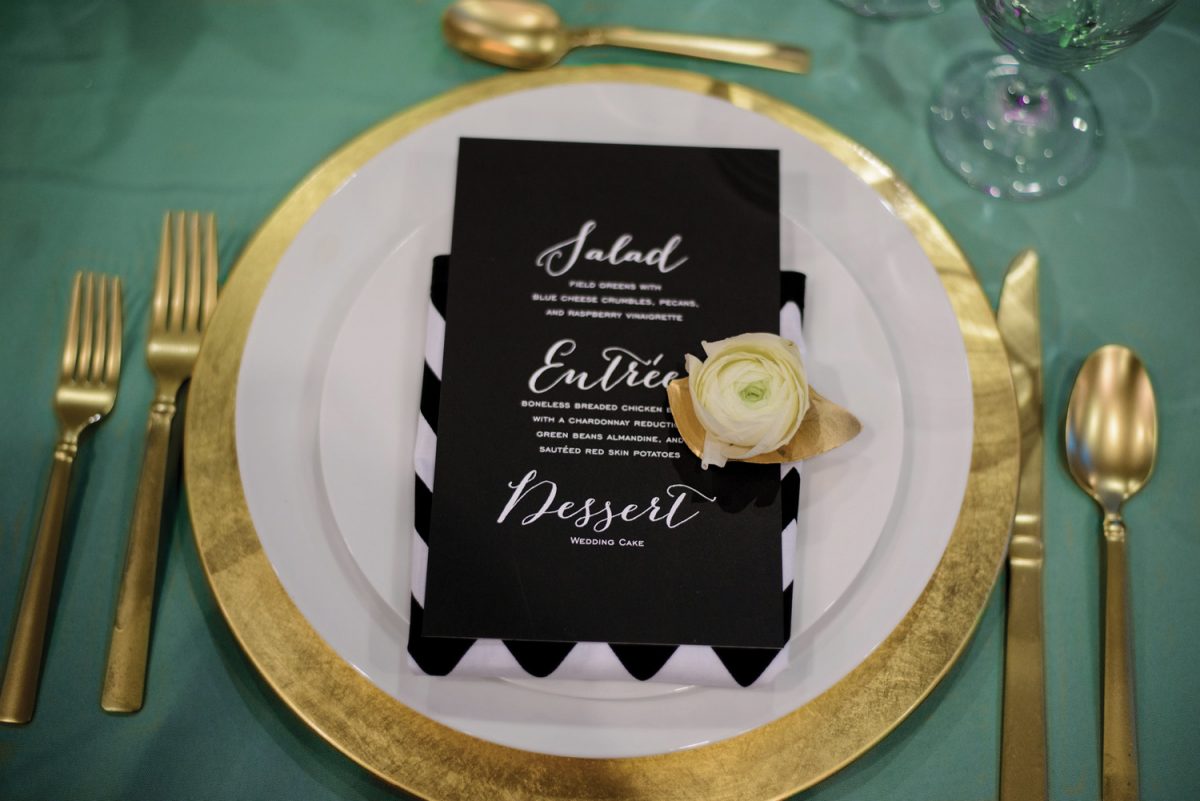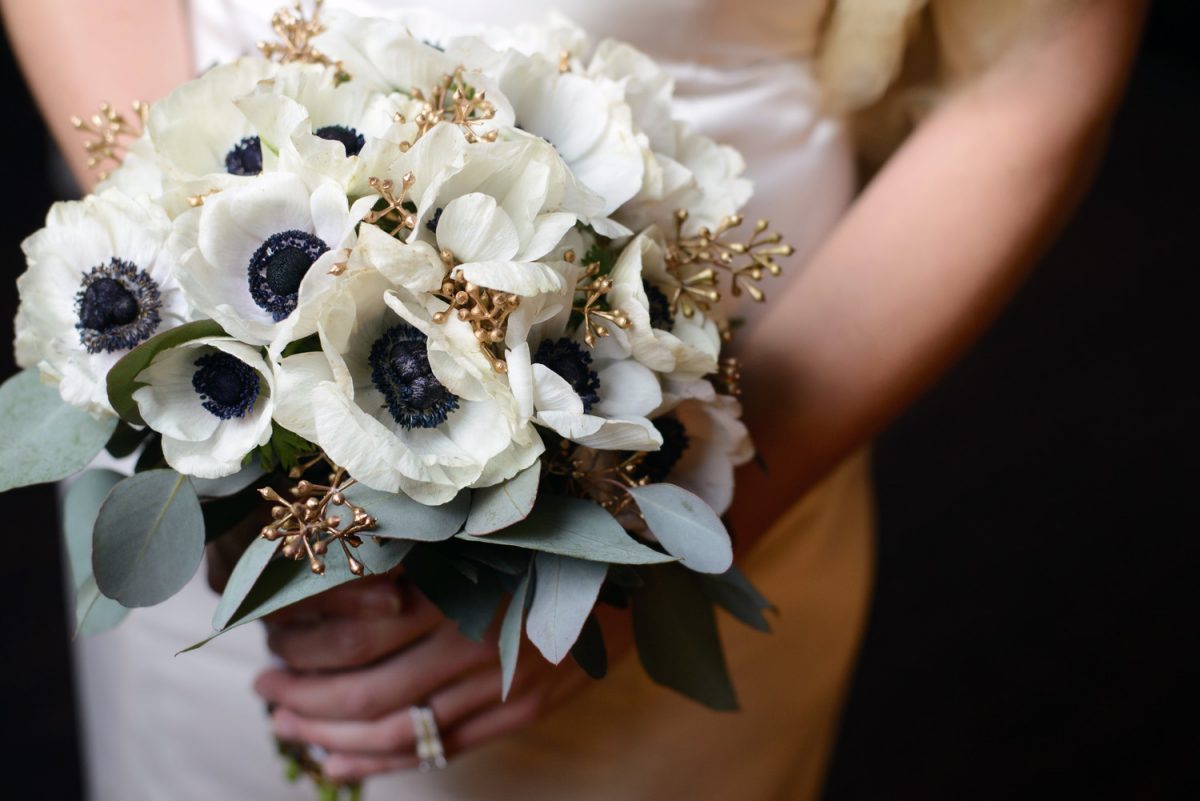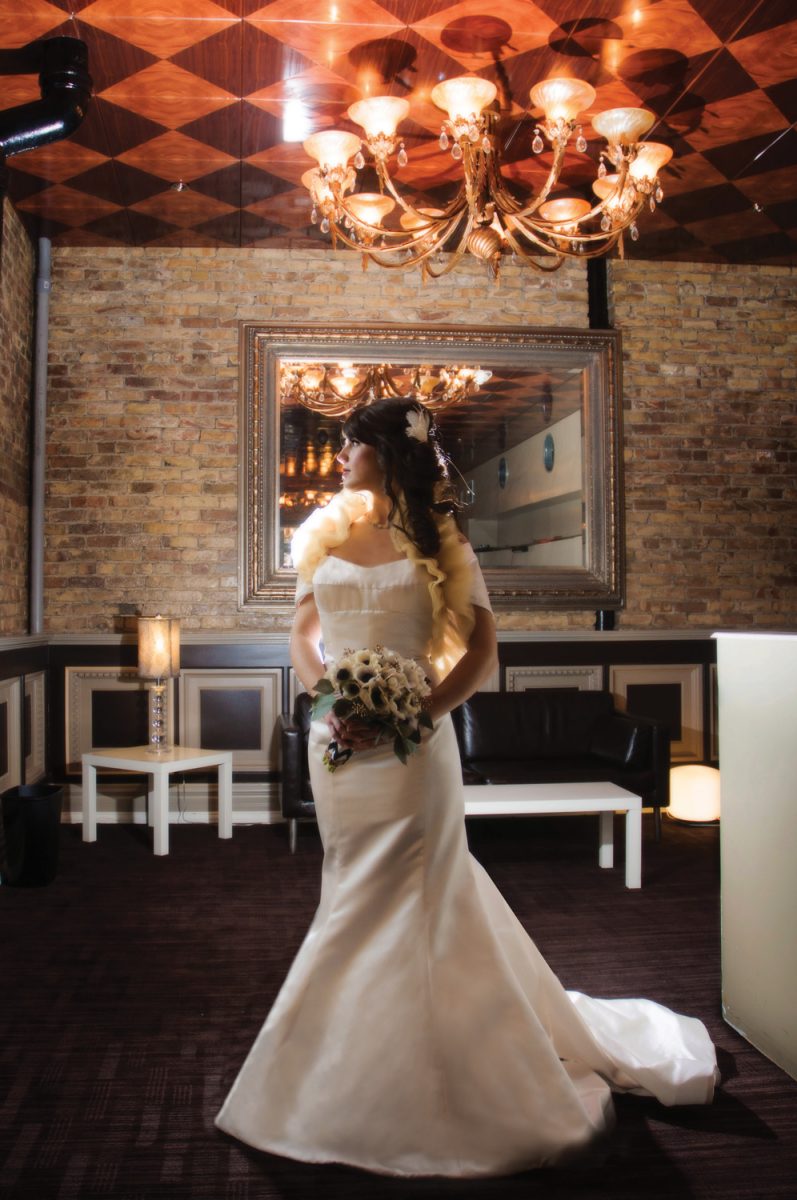 AKM Events was the creative mind behind this color palette. The tablescape was designed to mimic a skyline by using flower vases at different heights. Their creativity and out of the box ideas gave the décor an appearance that wouldn't go unnoticed.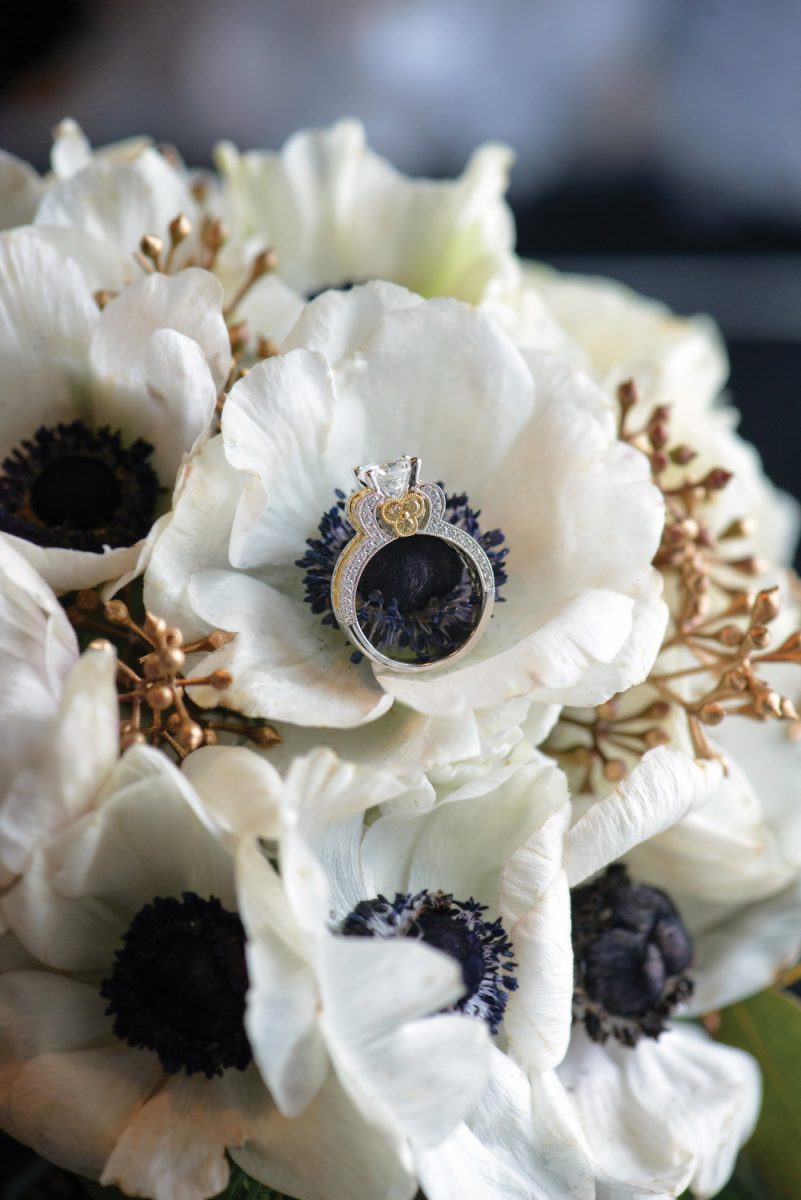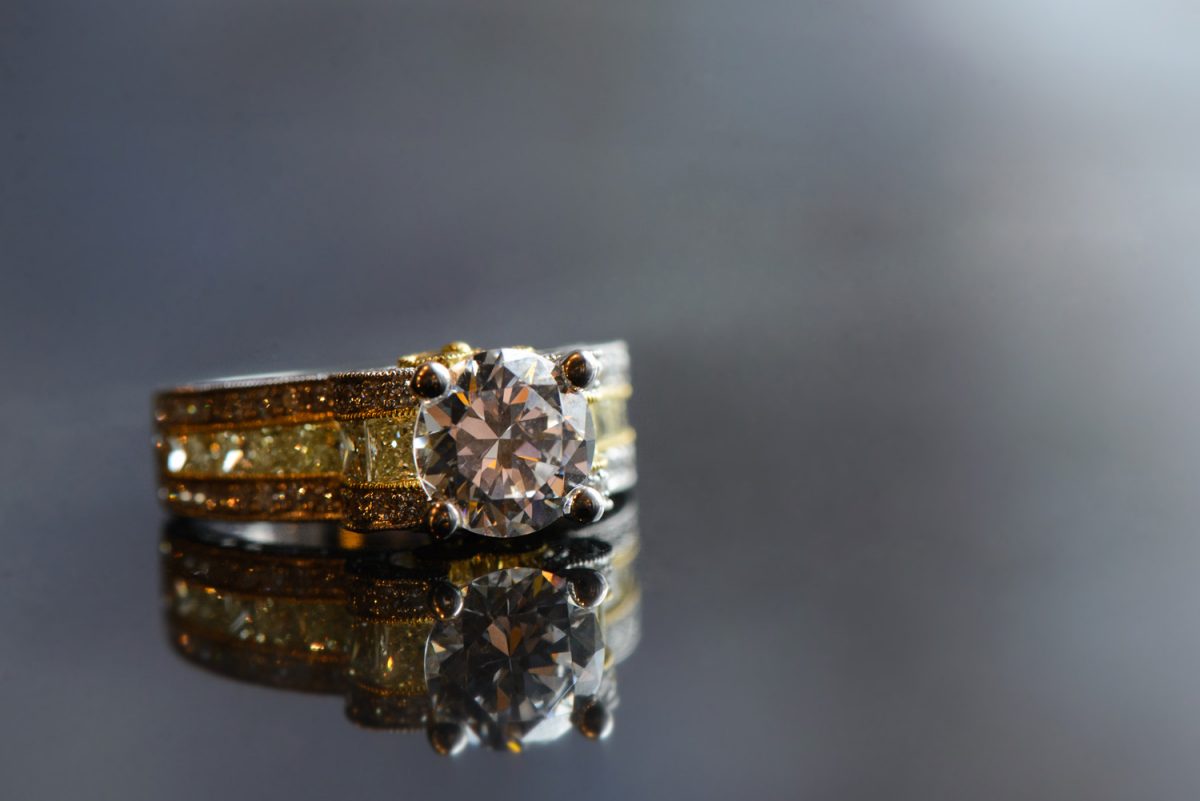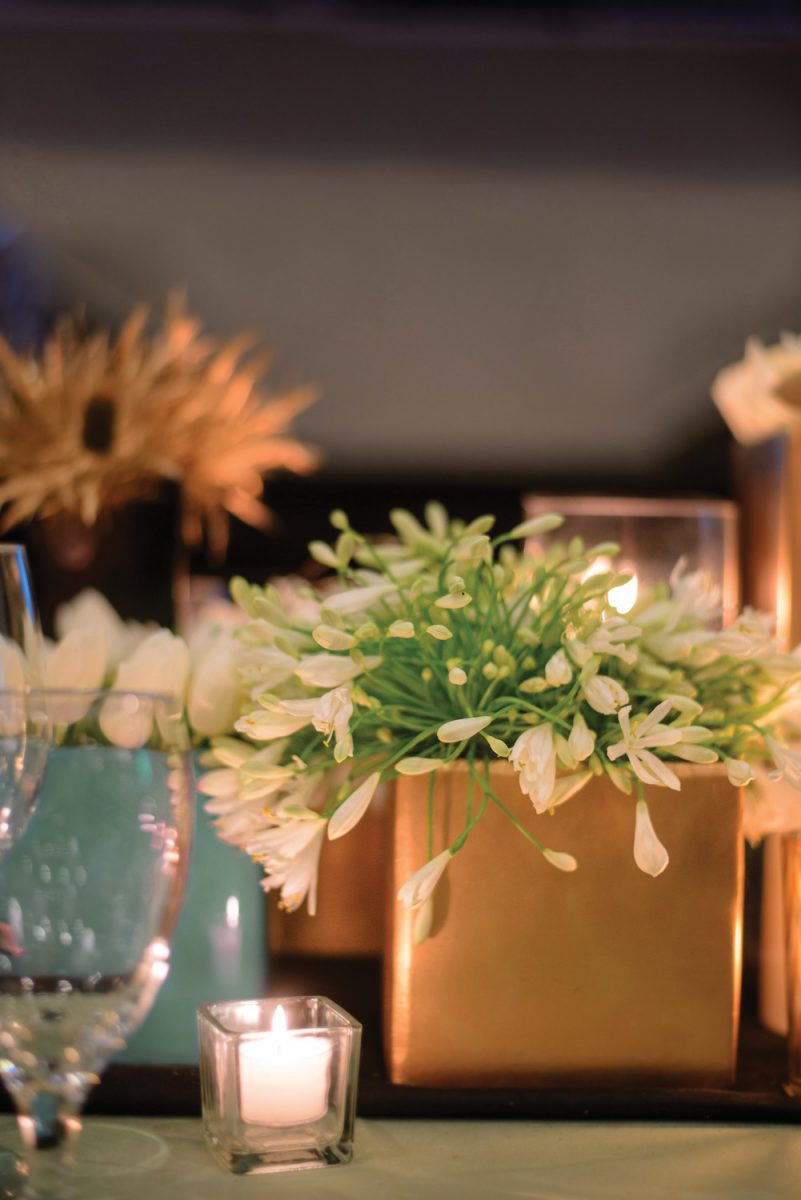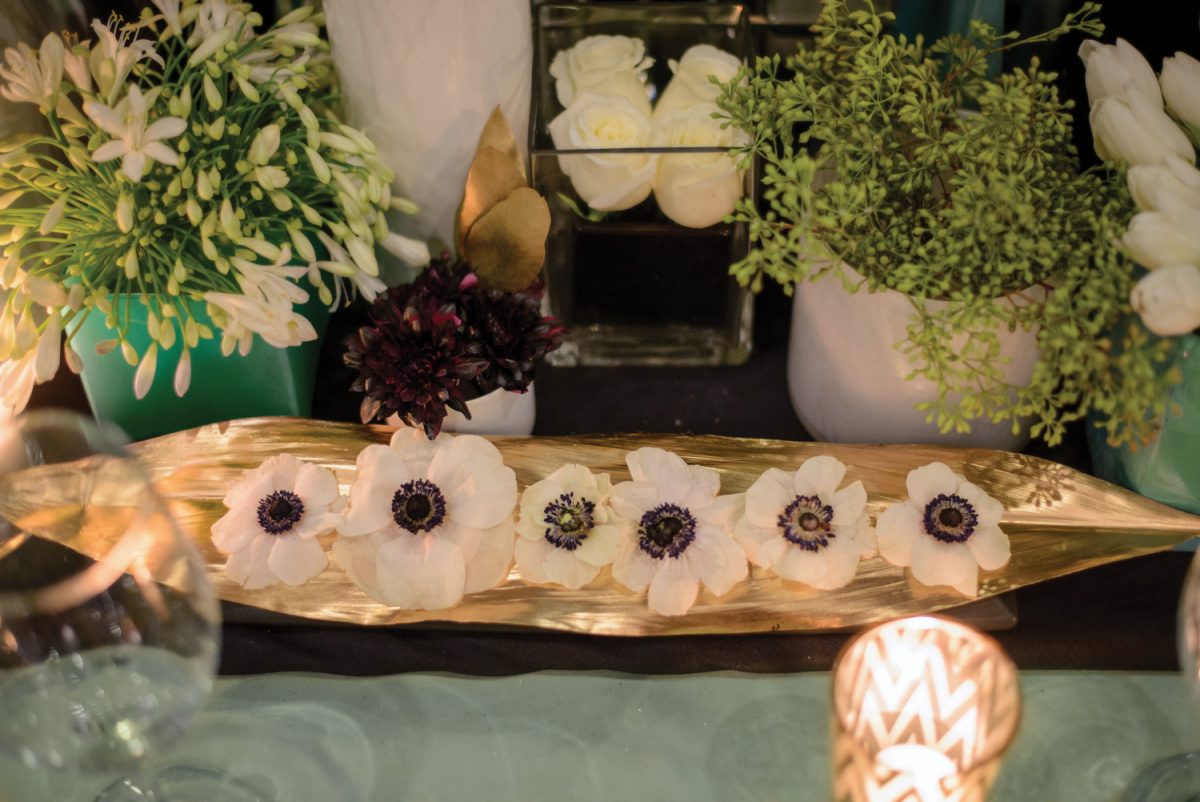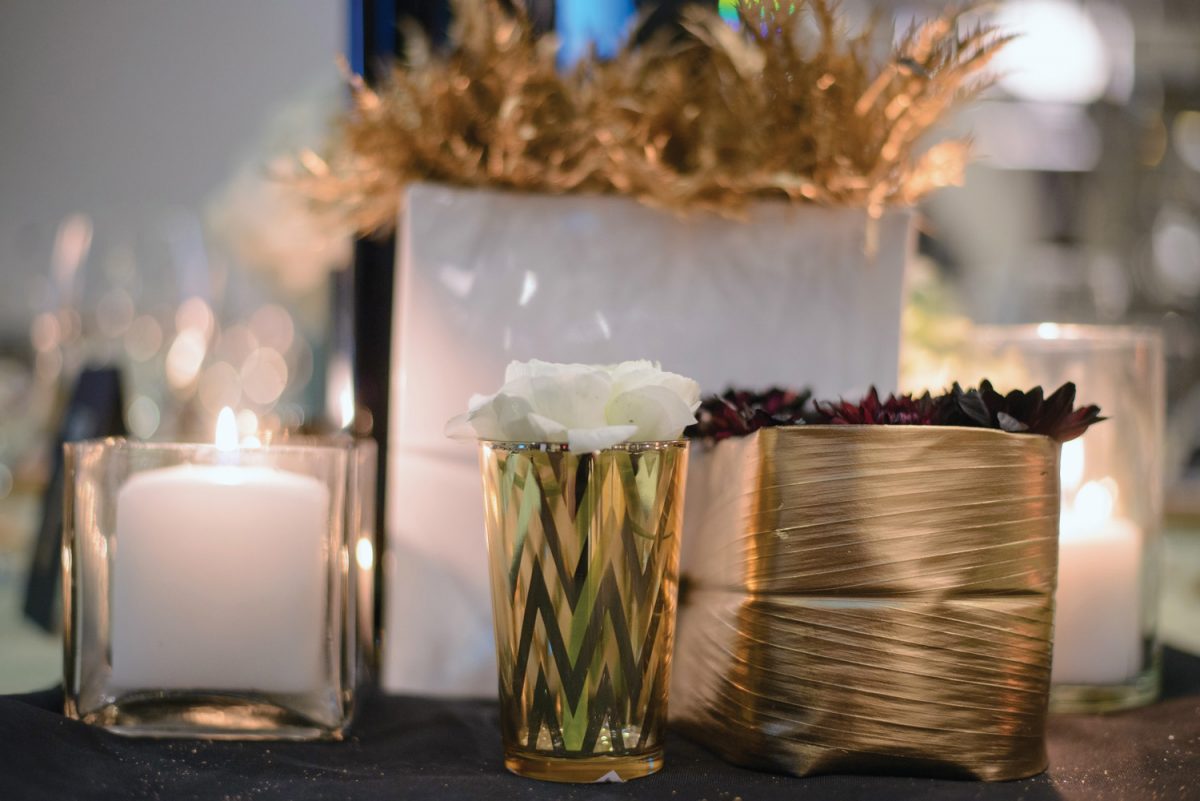 M. Rinaye Photography meticulously captured every detail of this color palette. It's easy to see the experience and care she brings to every shot. Every moment of the bride and groom's wedding day will be well remembered.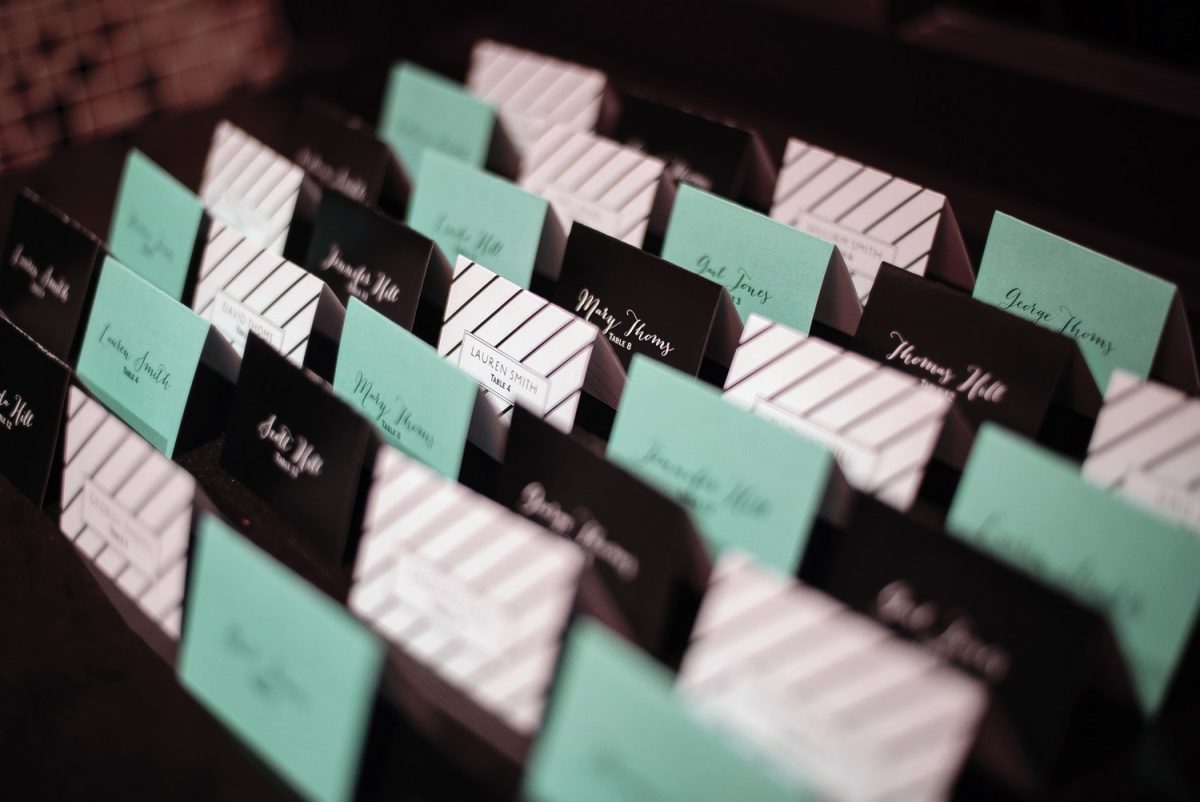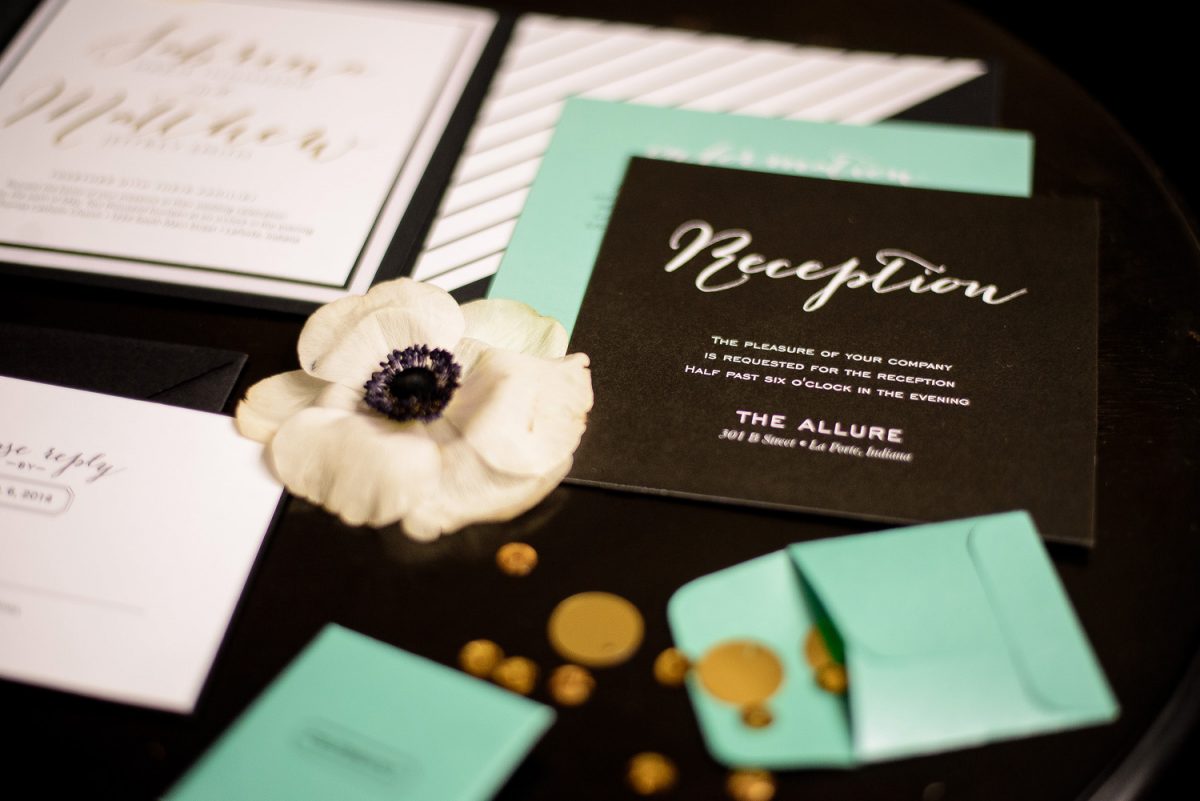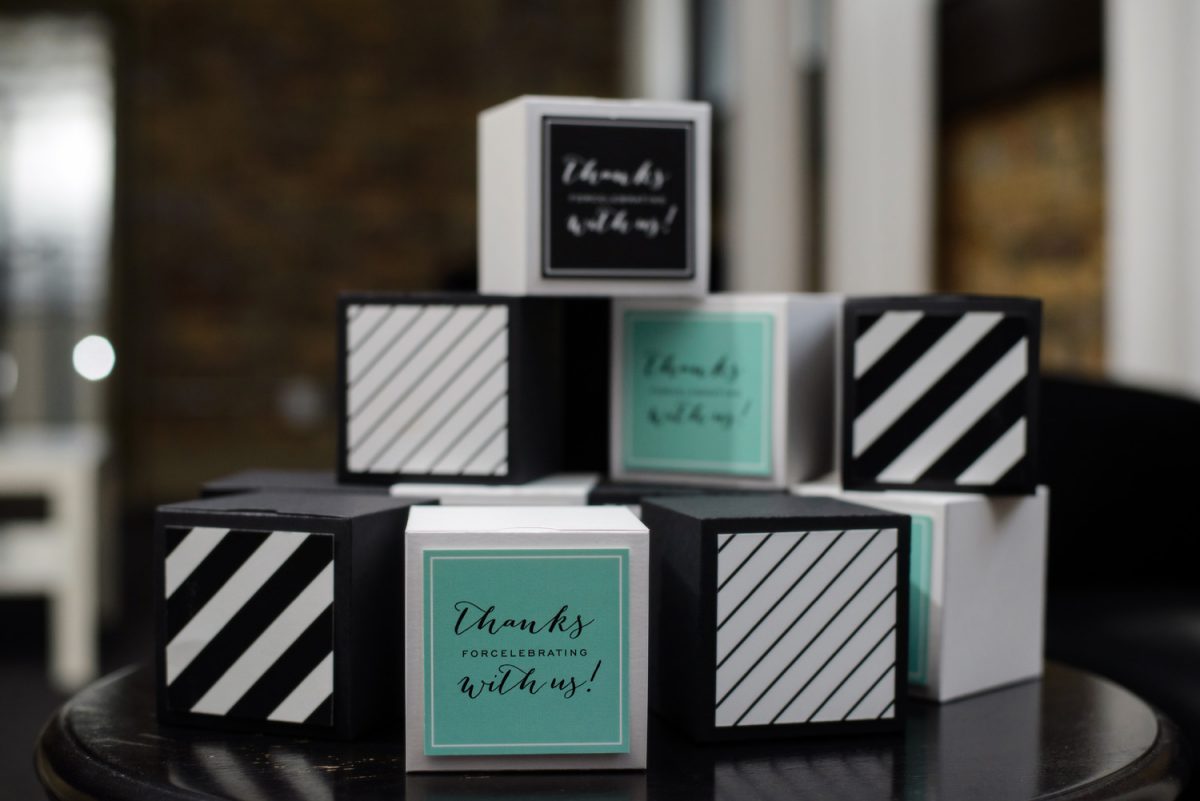 Cloud Nine Invitation Design's invitation set featured a gold foiled invitation, and a coordinated, eclectic mix of patterns, colors, and fonts that created a very modern look.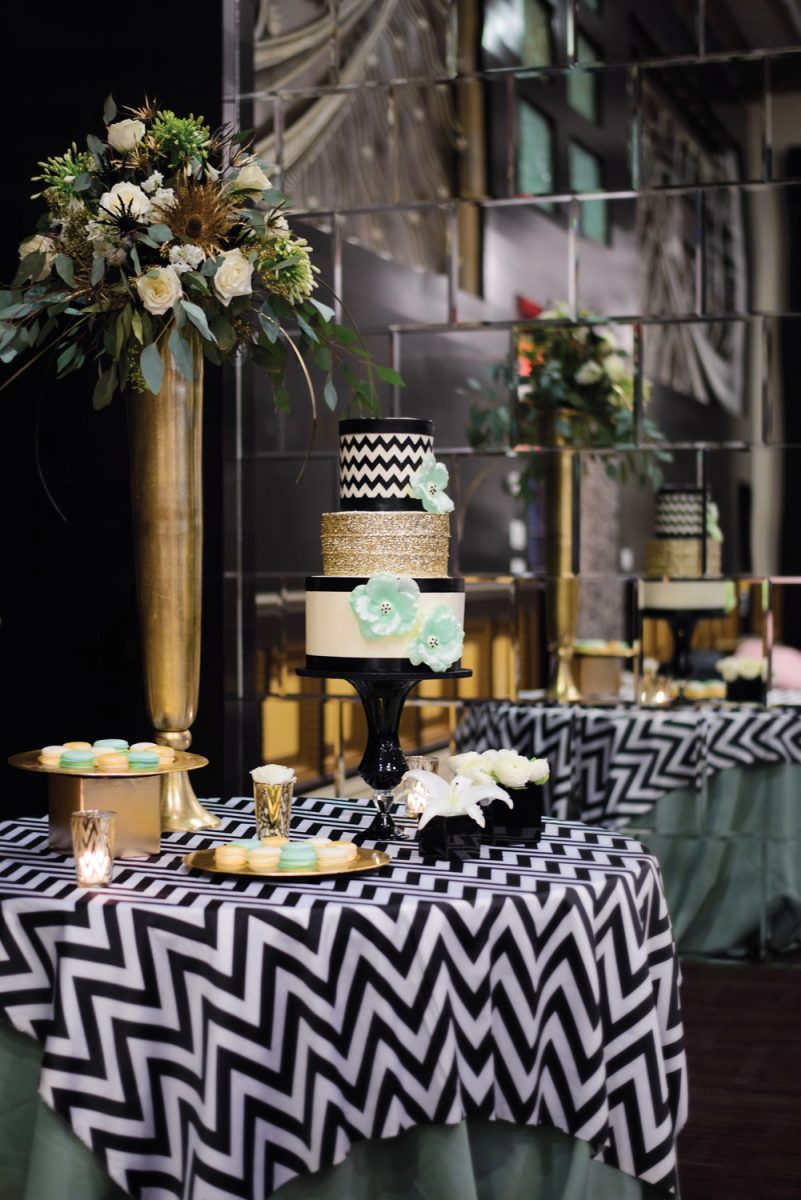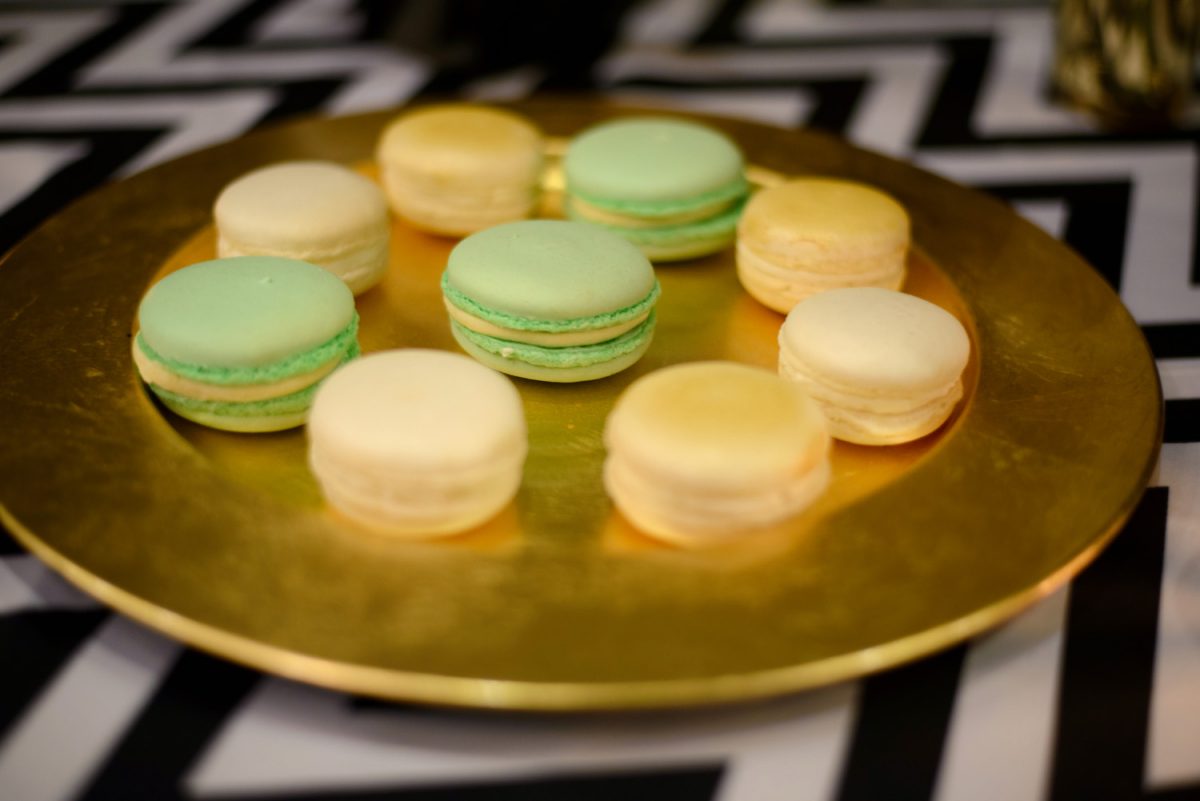 That modern look could also be seen on the layers of the cake from Strongbow Inn. Paired with trays of delicious macaroons, your guests will love their dessert!