There are two very important questions I ask a bride:
What are your wedding colors?
What colors would you like your flowers to be? (Some would think that this answer should be the same. It definitely does not have to be.)
There are many factors to consider when choosing the color(s) of flowers for a wedding. An important one is to pay attention to the season. If a bride is set on a dark pallet but the wedding is in the spring, this can often be difficult to achieve. It is important to consider which colors are most predominant during specific times of the year.
Another important factor is what role the flowers will play in a wedding. Do you want your flowers to be a statement piece? Or would you prefer to have something that blends in with the background? This is where color choice really matters.
A bride who chooses to do all white flowers typically does not want her bouquet to stand out as piece of its own, but instead to complete her entire look.  A look that is often elegant and chic.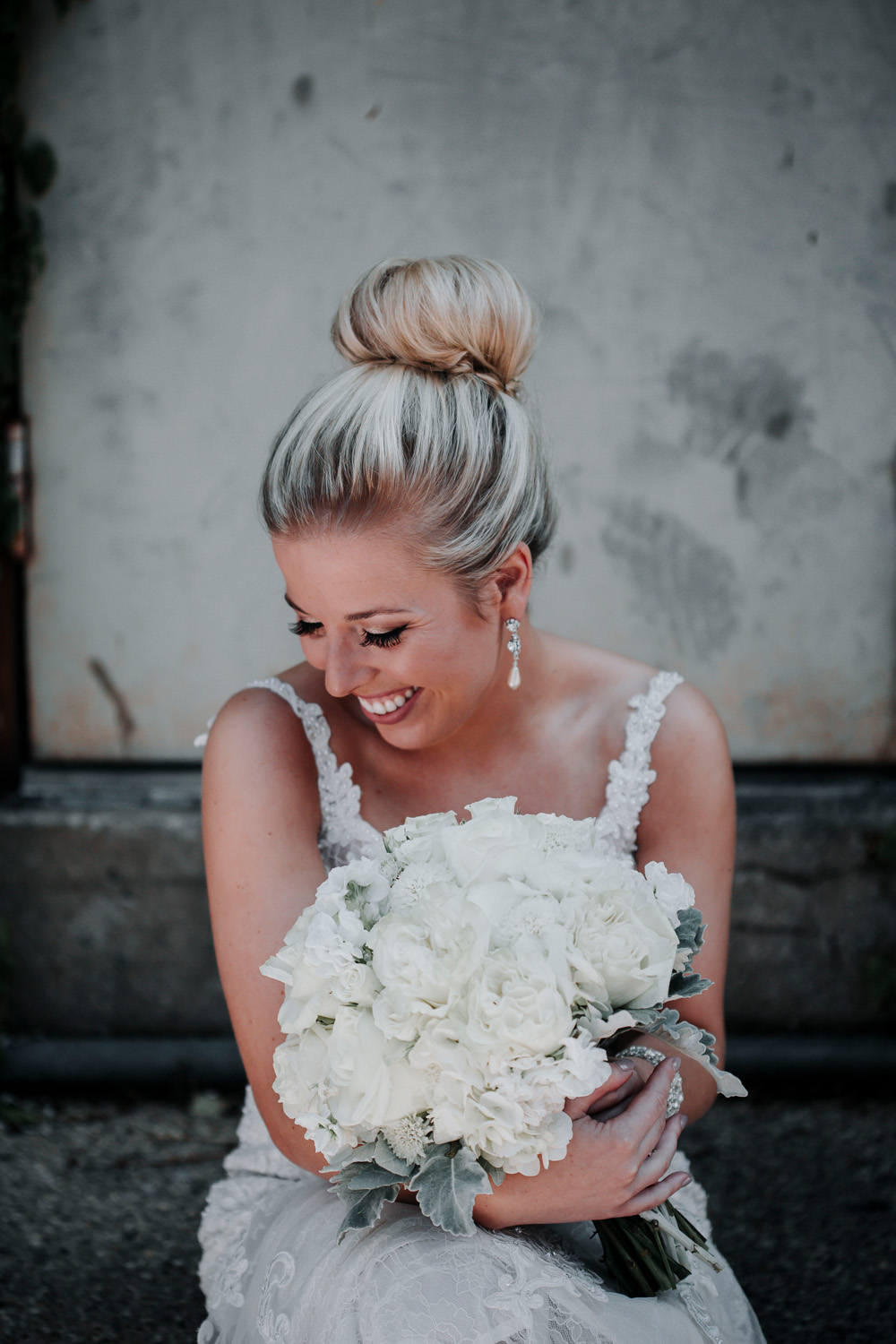 (Photo Provided By: A Lady and the Lens)
On the other hand, some brides will pick flower colors that are bright and bold—many times to match their wedding colors. Bouquets then become an accent piece and are more of an accessory.  This is especially true if elements like floral crowns are worn.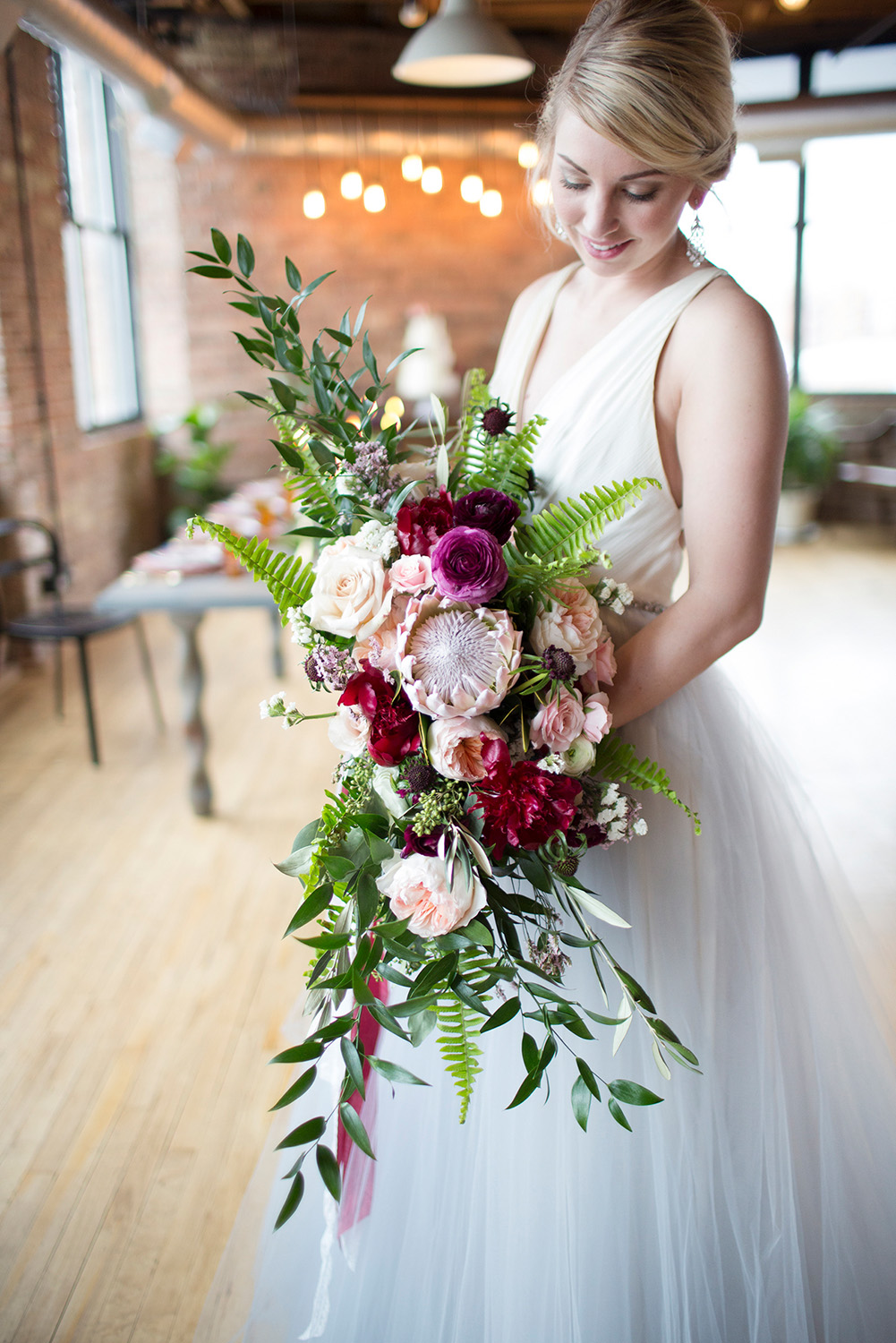 (Photo Provided By: Michelle Cox Photography)
There is also the instance of using flowers to compliment or contrast the primary colors of the wedding. When this is done, flowers tend to really stand out. Contrasting flower colors can be used to bring together all facets of a wedding– including those that can't be controlled such as the colors in and around the venue.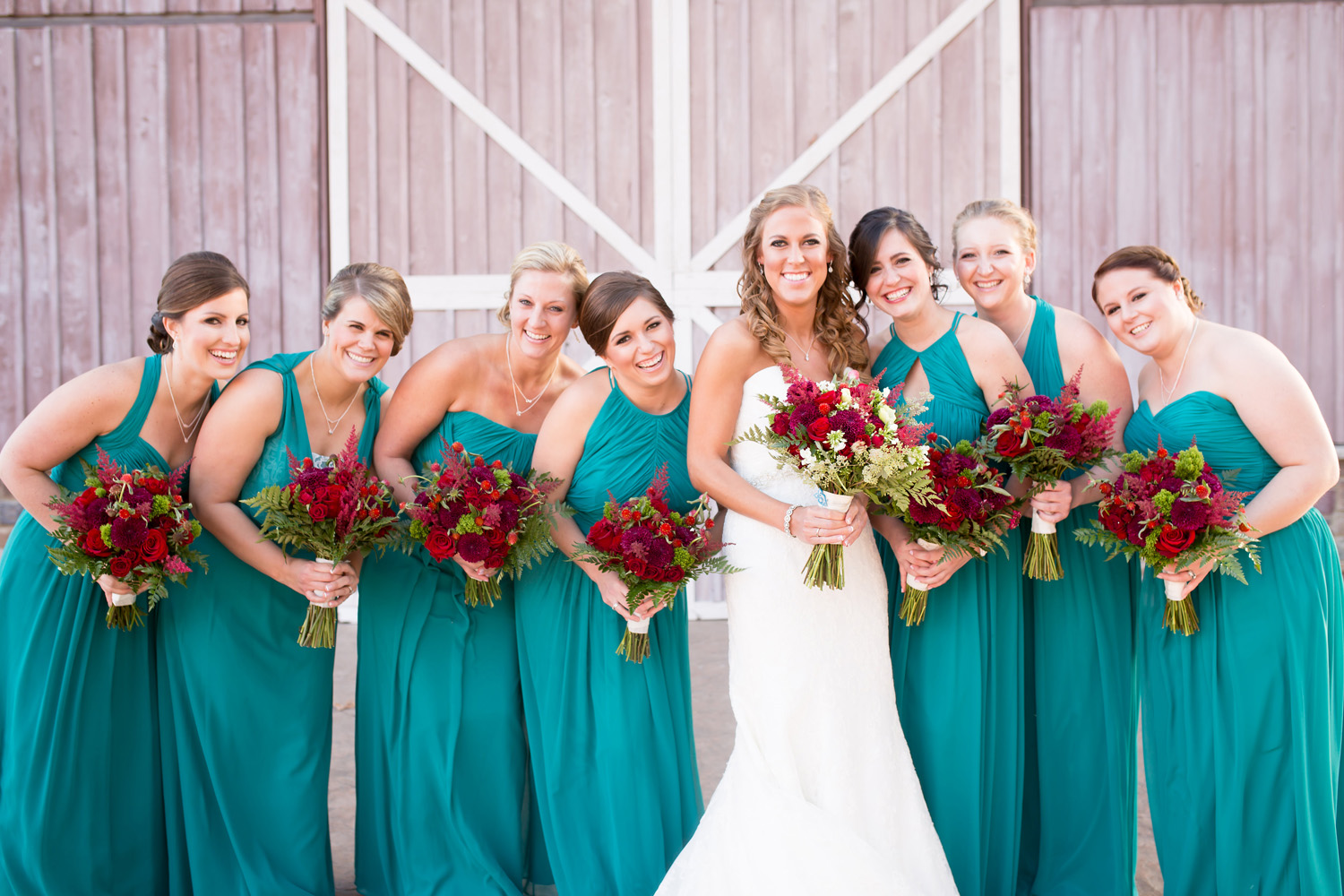 (Photo Provided By: Shannon Leaman Photography)
When choosing the flower color for your wedding think about more than your wedding colors. Consider factors like the season and your surroundings. It's incredibly necessary to also figure out how important the floral portion of your wedding is and what kind of impression they will make.