Article Written By Jane Bokun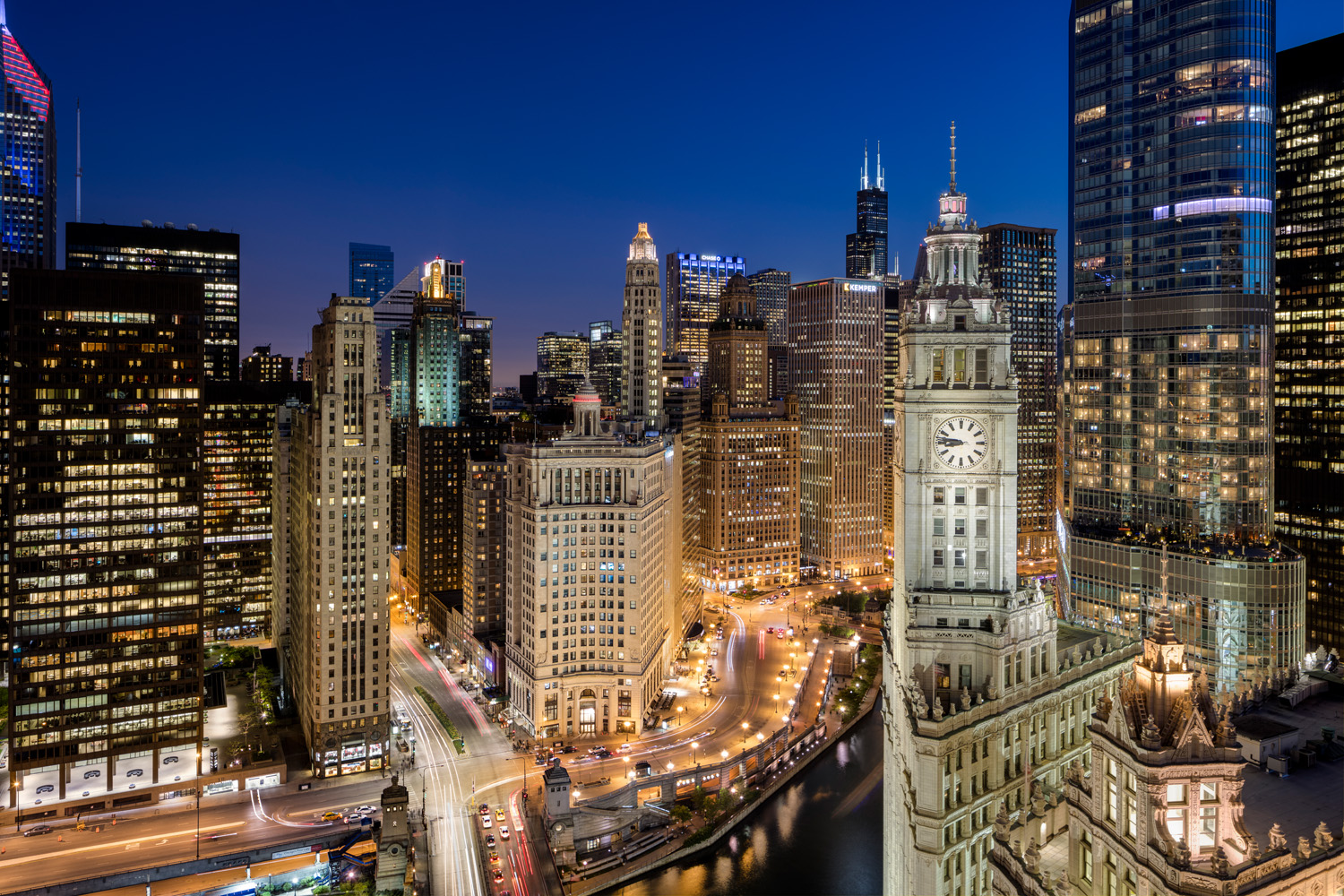 Ultra-Chic downtown Chicago hotel LondonHouse not only offers stunning views of the city, you can even propose in its giant stone cupola.
"We have lots of couples who use the space to propose," said Hotel Manager Juan Leyva.
Indeed, LondonHouse, one of the oldest luxury hotels in Chicago, was built in 1923 and redesigned in 2016 (85 East Wacker Drive at North Michigan Ave.). It offers an ultimate wedding package which can accommodate just about anything couples have in mind.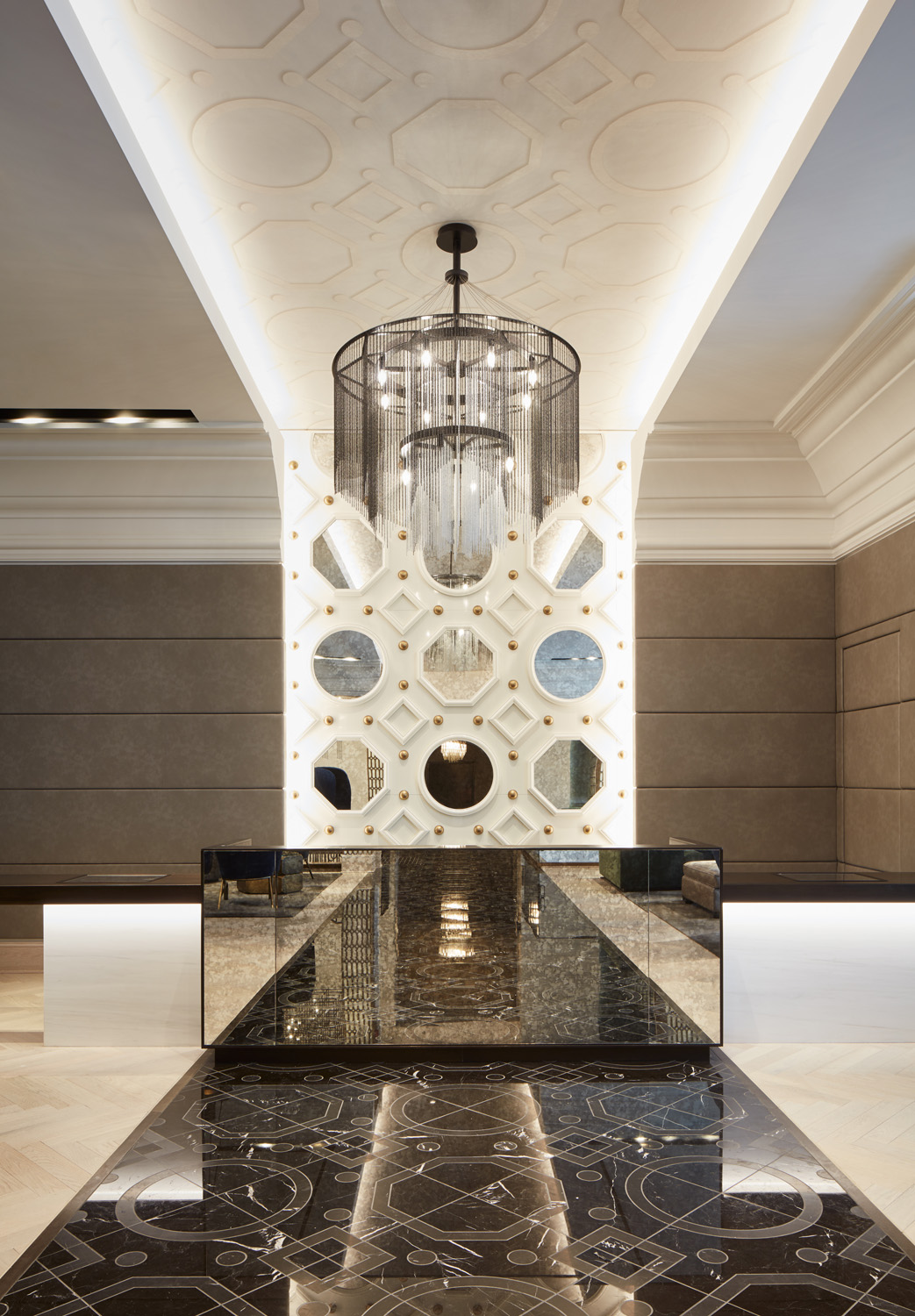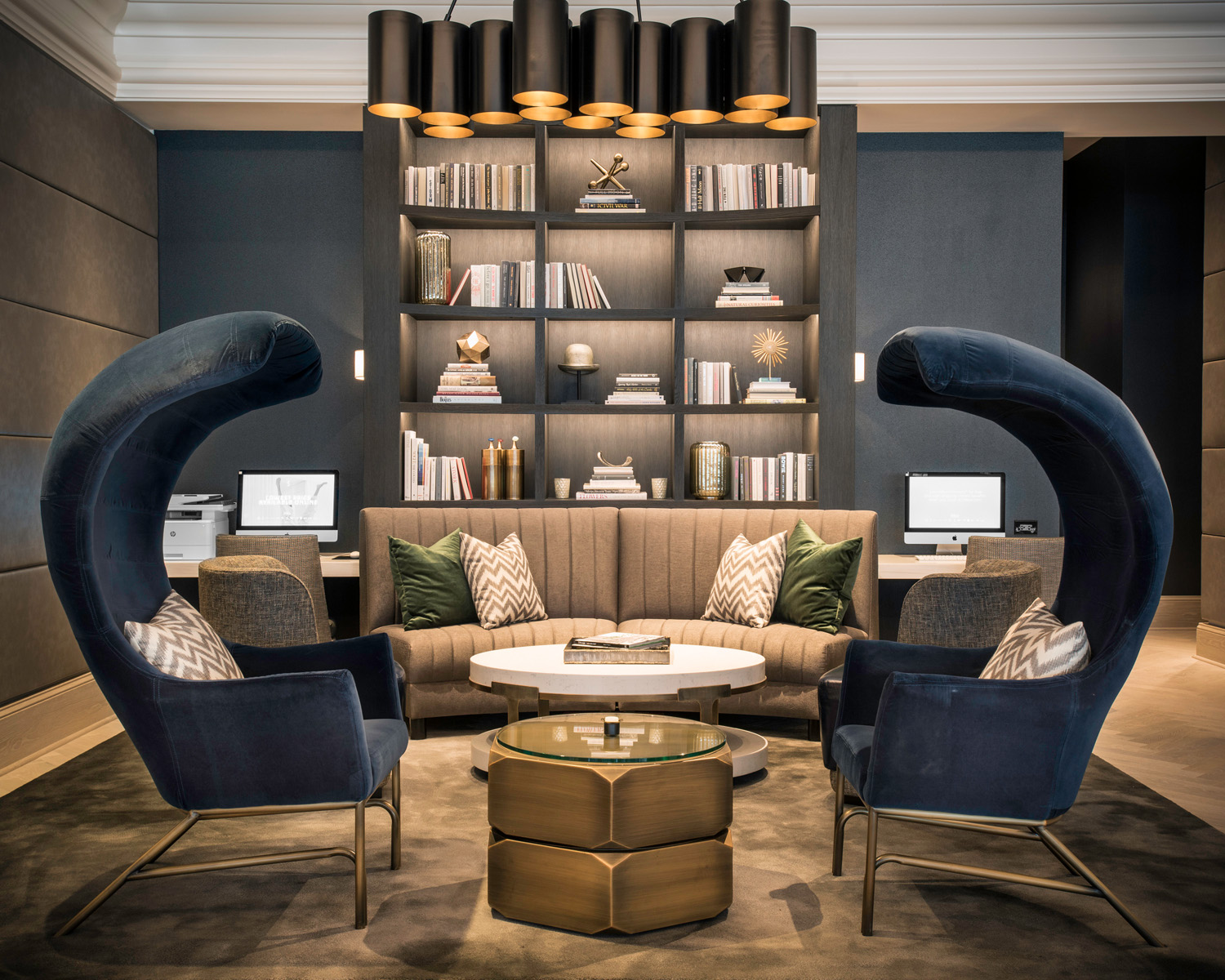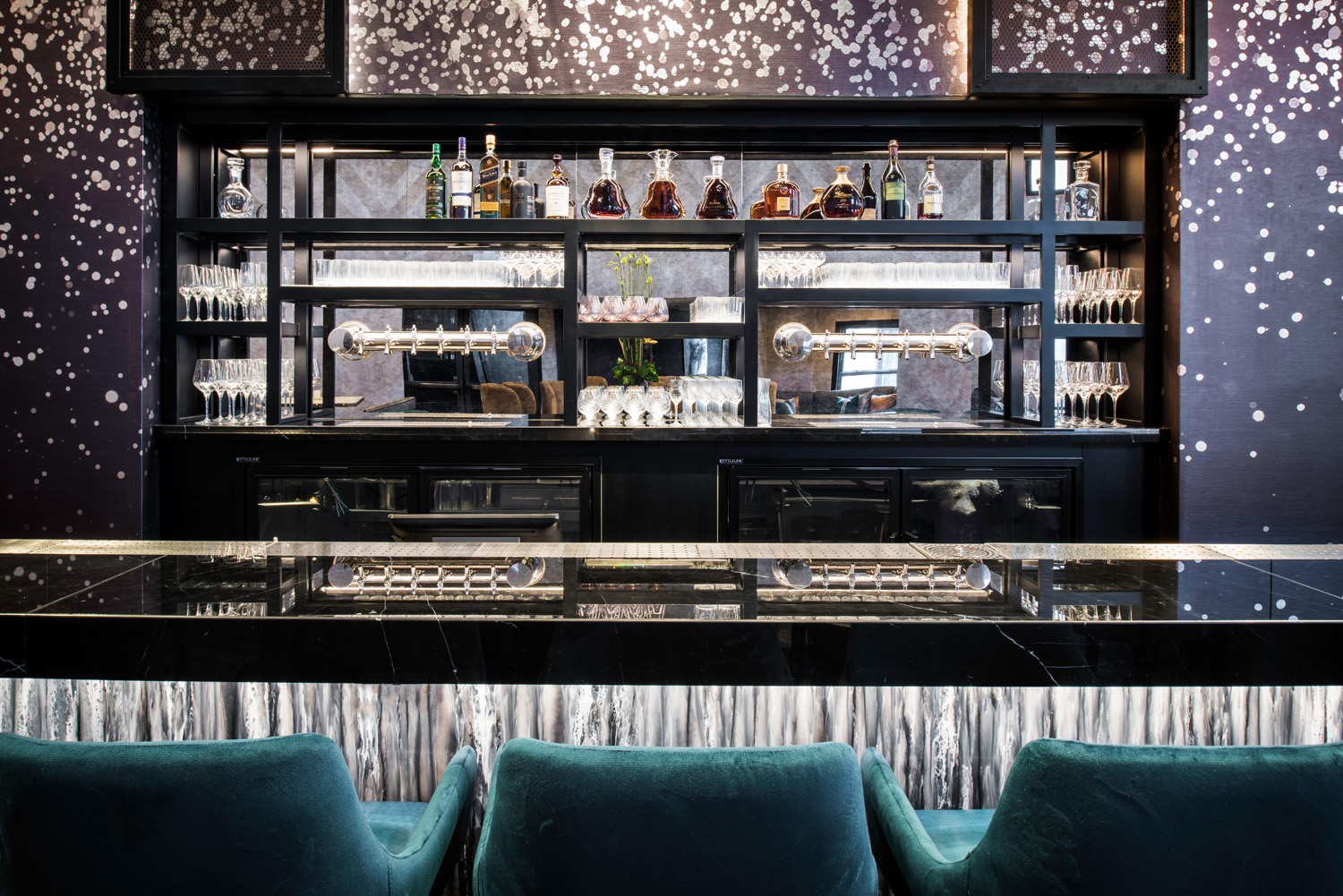 There's only one question. "What is a cupola?"
That's sort of easy. A Cupola is a small dome on top of a larger dome, adorning a roof or ceiling. Located on the LondonHouse famous rooftop, the large-dome has space underneath for both pictures and well-planned or last-minute wedding proposals.
For bridal couples, or anyone, there's a lot to be said for the intoxicating views of the Chicago River, massive buildings and incredible architecture. People come up to the 23d floor of the LondonHouse Hotel to sip signature cocktails such as the Roaring '20s with champagne, jasmine tea, and homemade strawberry puree. It's a different experience at LondonHouse's Tri-Level Rooftop. It's Chicago's only tri-level rooftop venue. Guests can start on one floor and move to another with delicious foods and drinks all along the way.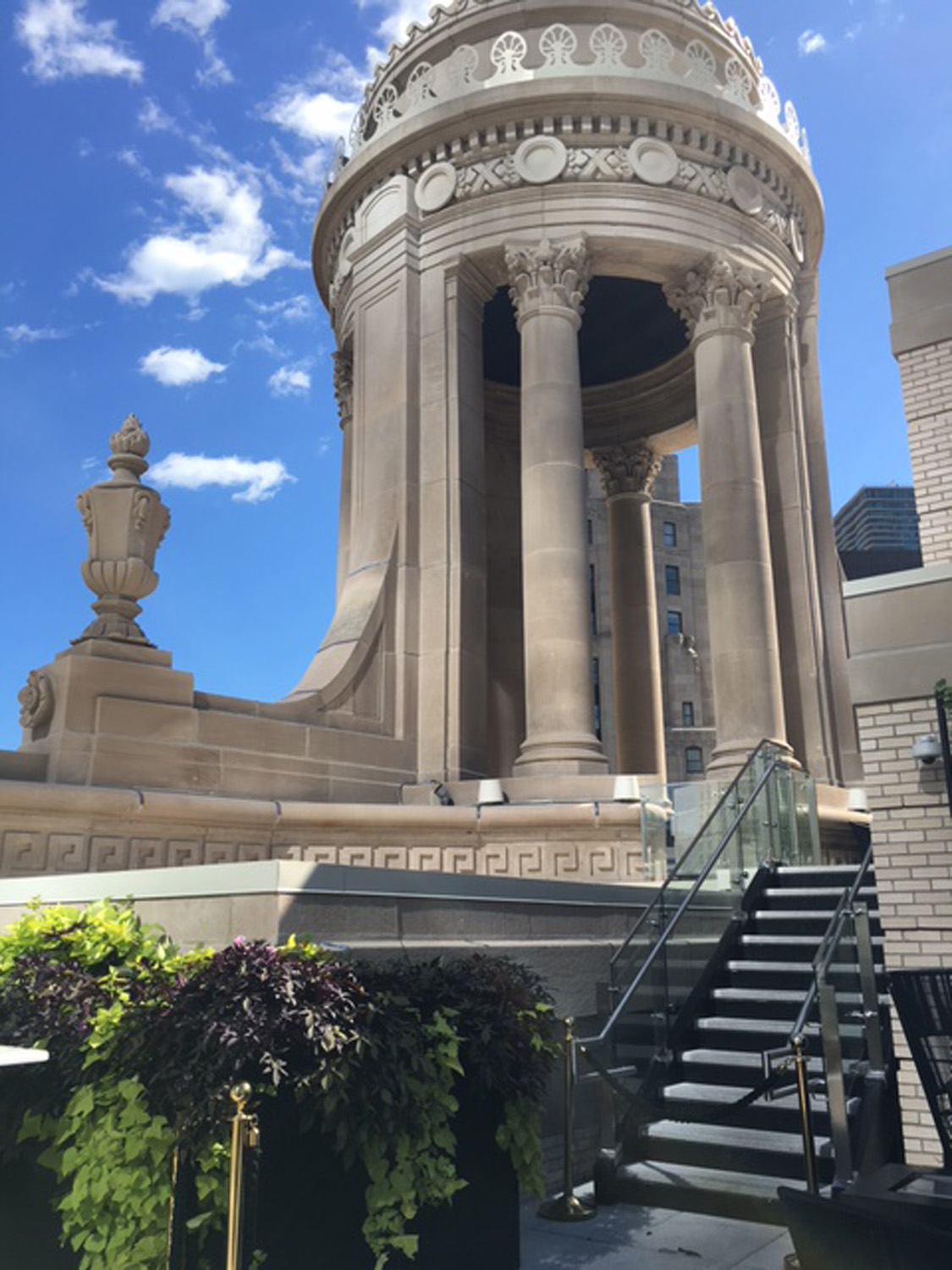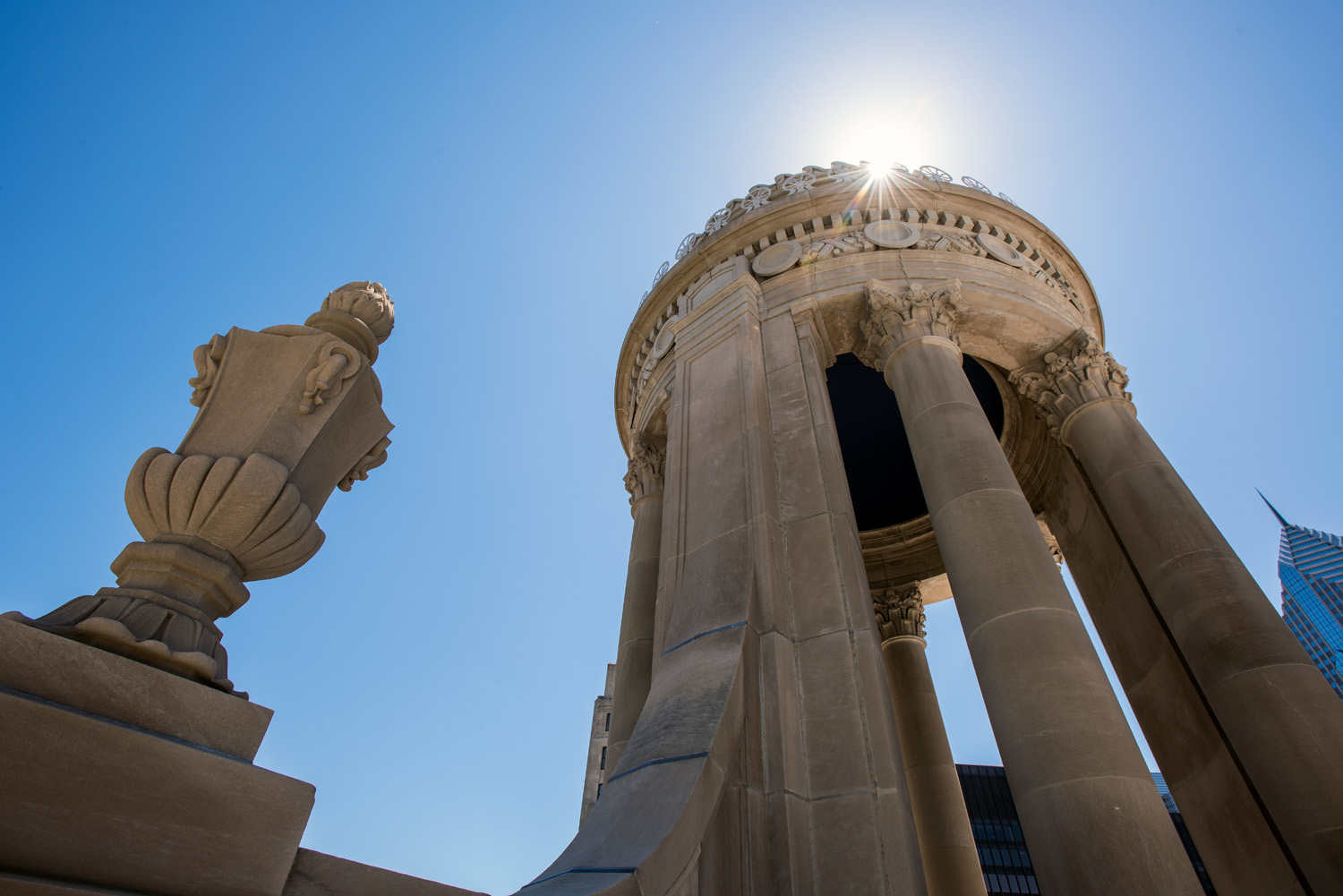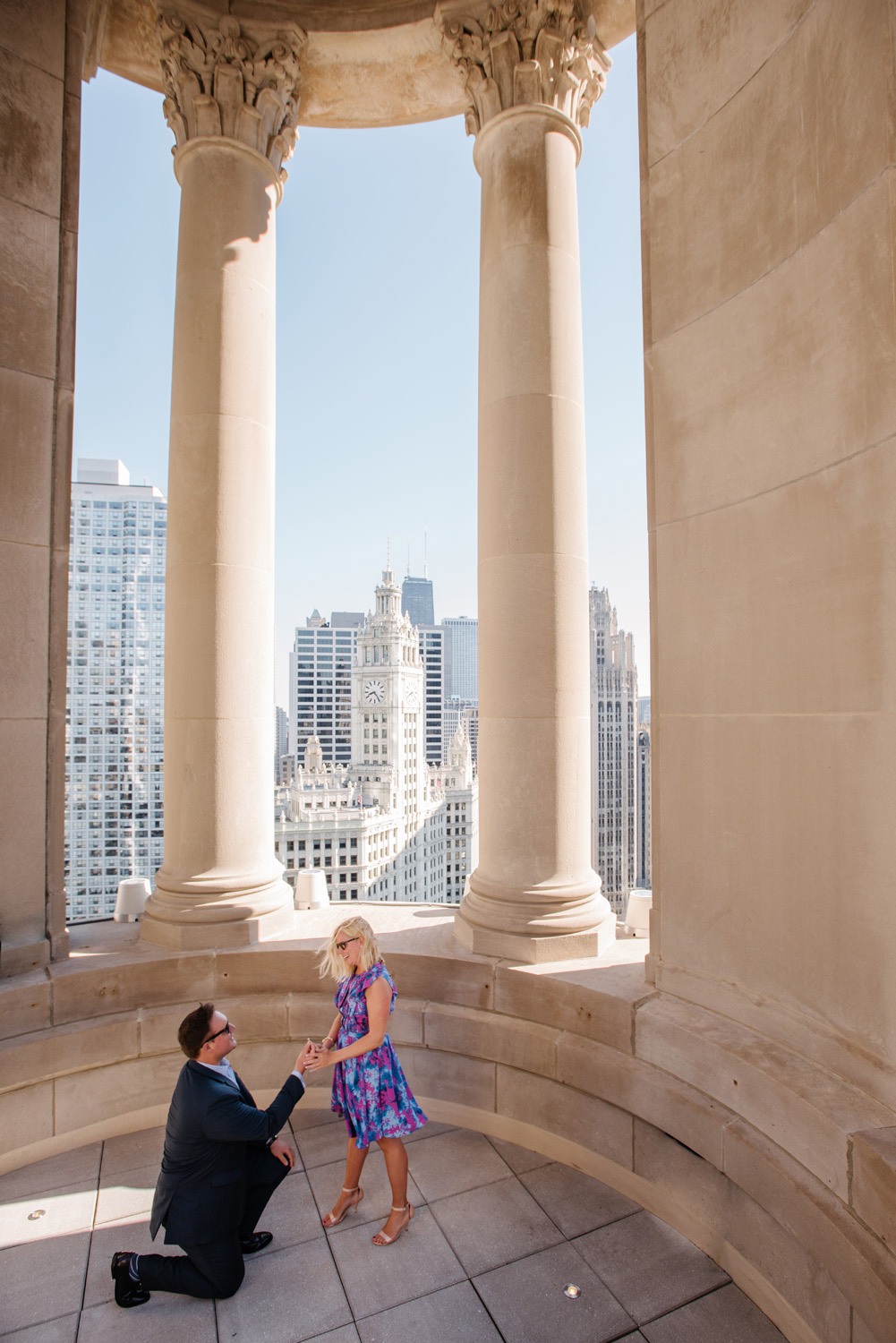 Last year, the hotel opened up 19 unique and flexible spaces for occasions of all kinds and sizes. Located in a national landmark building at the former site of Ft. Dearborn, the hotel offers affordable event spaces, stunning river views and romantic designs highlighting the building's history.
Designed to cater to occasions of all types and sizes, its stylish venues serve as a backdrop to the inventive re-imagined American cuisine and chef-crafted cocktails created by Executive Chef Jacob Verstegen.
Chef Verstegen and the hotel offer a variety of wedding packages, starting at $170 per guest. They include hors d'oeuvres, deluxe bar, plated dinner, dessert or wedding cake, champagne toast, and wine service.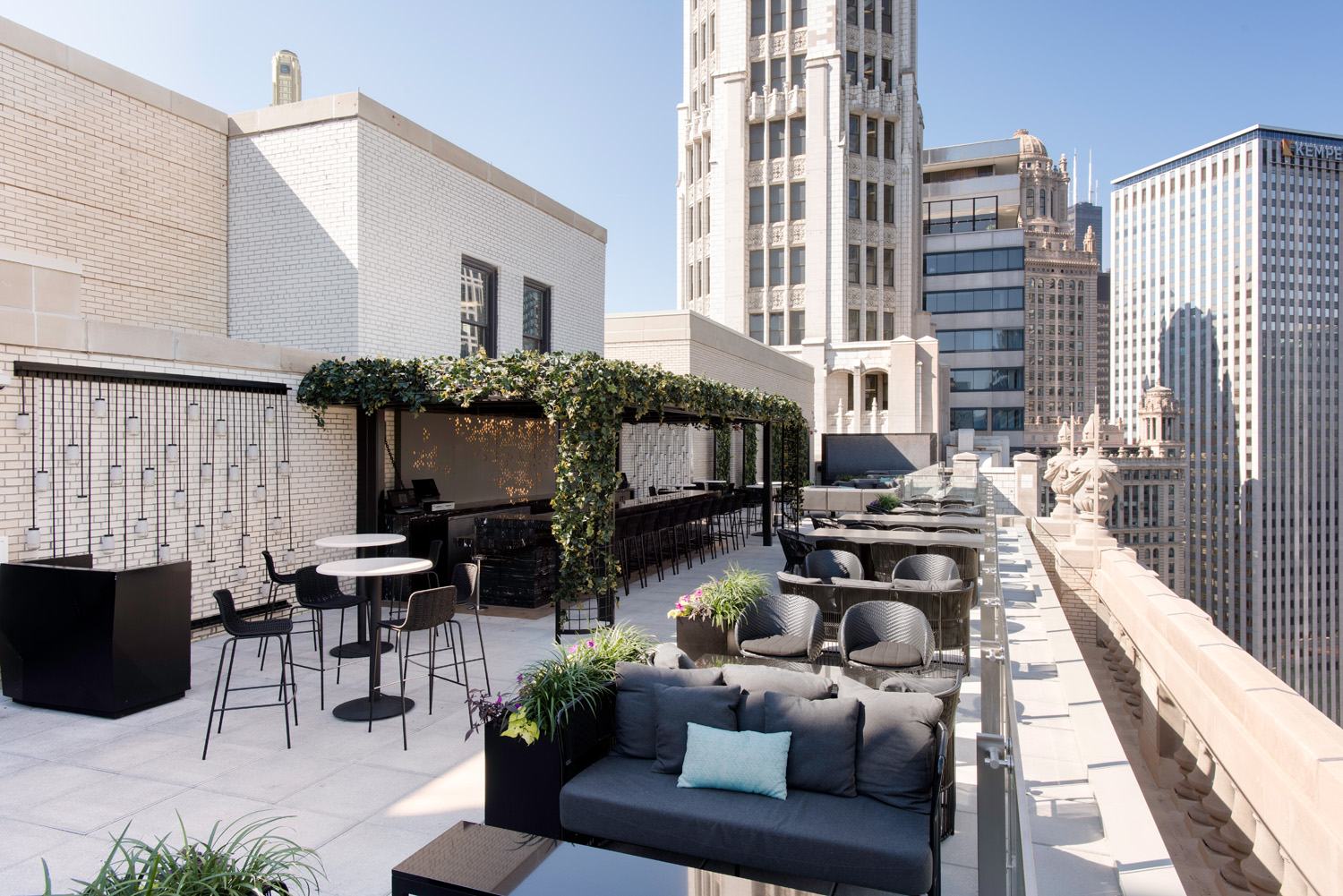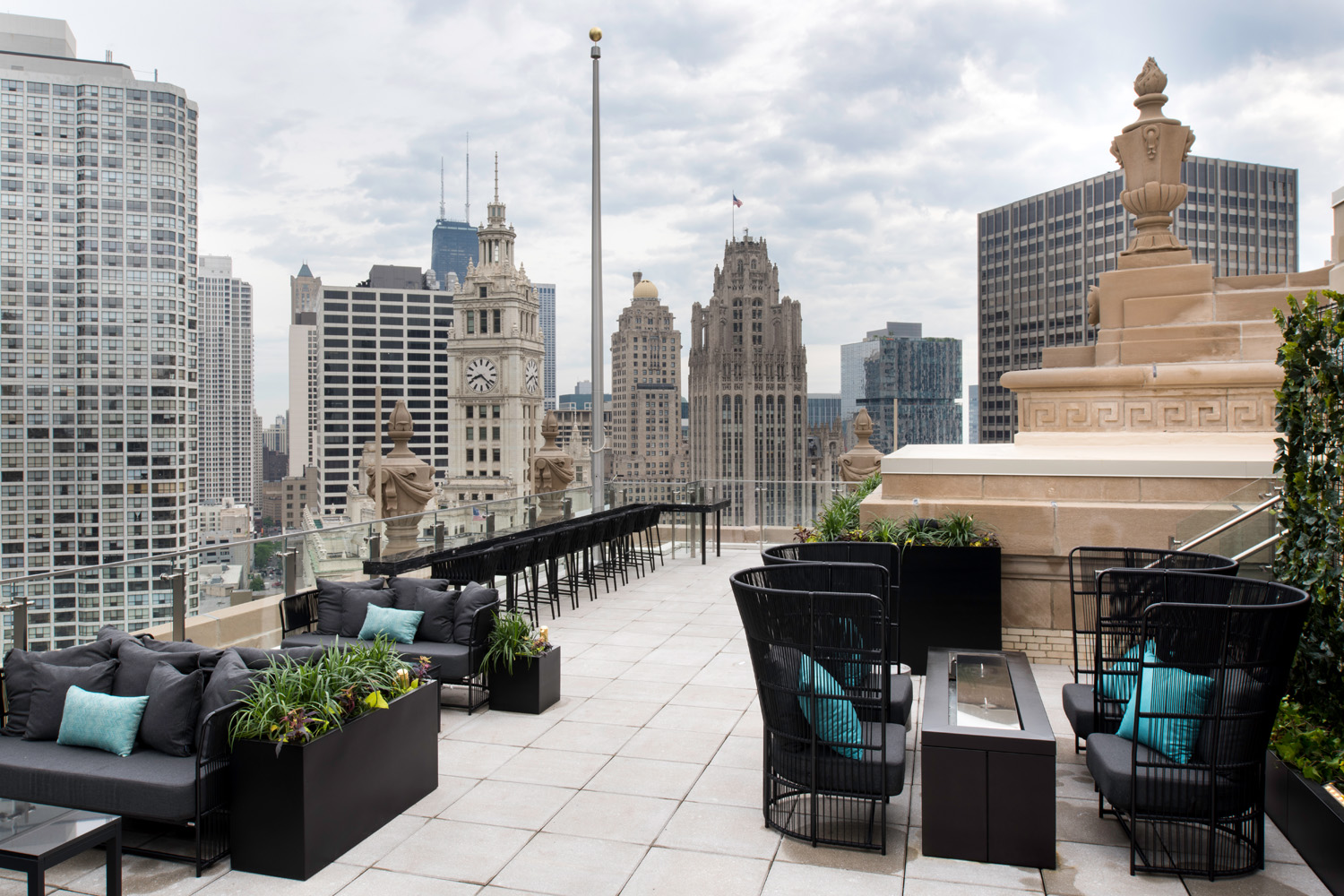 The Juliette and Whistler Ballrooms, two flexible LondonHouse ballrooms are often used for weddings with a Roaring 20s feel including beaded patterns in the coffered ceilings. The ballrooms have flexible space for up to 350 guests seated or 500 standing.  There also are pre-function spaces which can accommodate 50 to 300 wedding guests.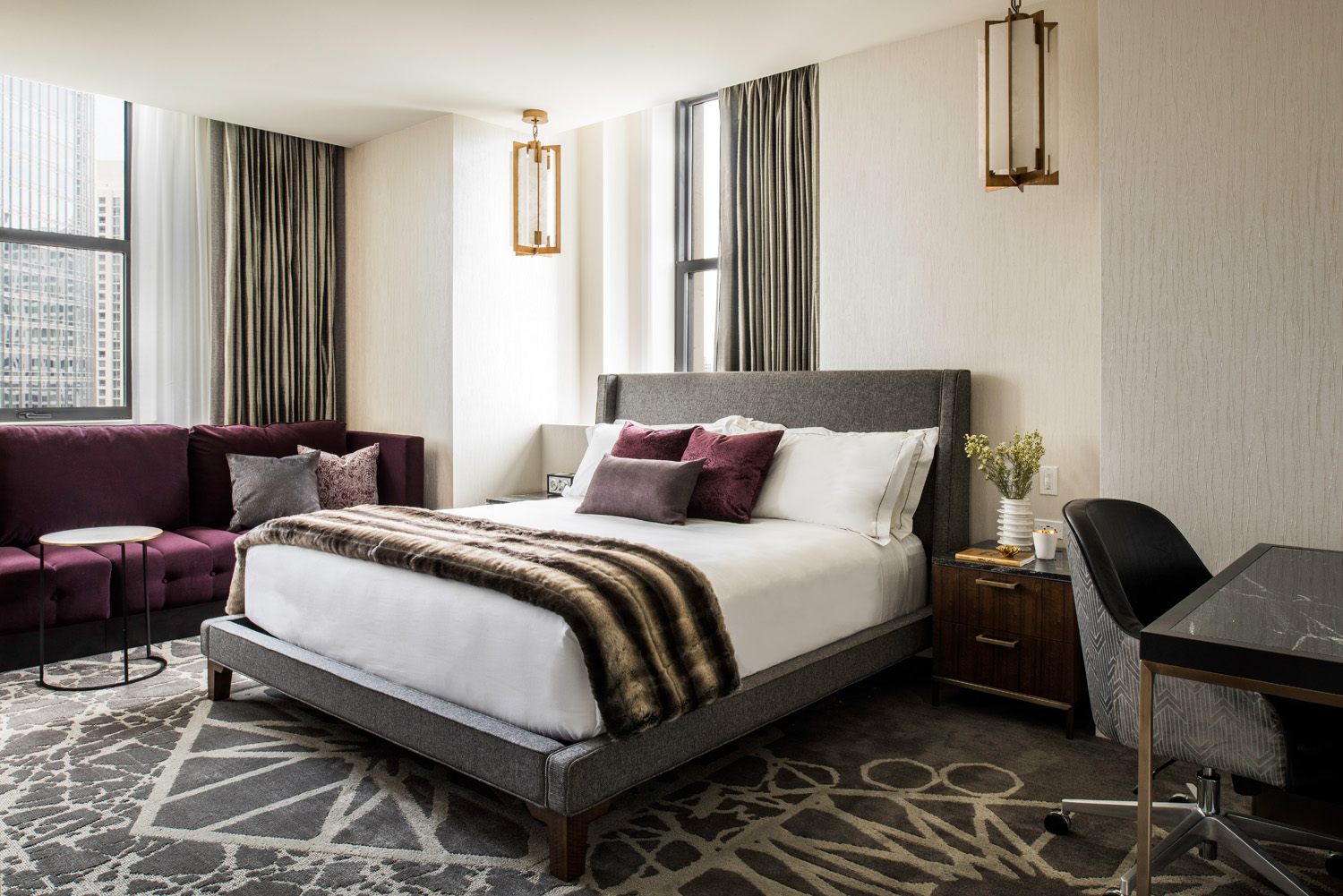 Oftentimes, it's the food by Executive Chef Jacob Verstegen that keeps diners and guests entertained while they munch on everything from tartines to lobster.
The modest Verstegen said he likes to reimagine American cuisine. In fact he has spent more than a decade in the foodie community as a chef, mixologist, pastry chef, and restaurateur. He is soft-spoken and handsome in an offhand way that says he doesn't have to try too hard.
Tartines, once a staple at dinner parties, are making a comeback in Chicago. They are lovingly termed French open face sandwiches and are mainly different breads such as a crostini, with spreads like tangy goat cheese with a subtle herb sauce. A favorite of those gathering for social and business meetings is the Mini Bahn Mi, which has homemade pickled carrots, ham hock spread, cilantro, daikon, and chili aioli.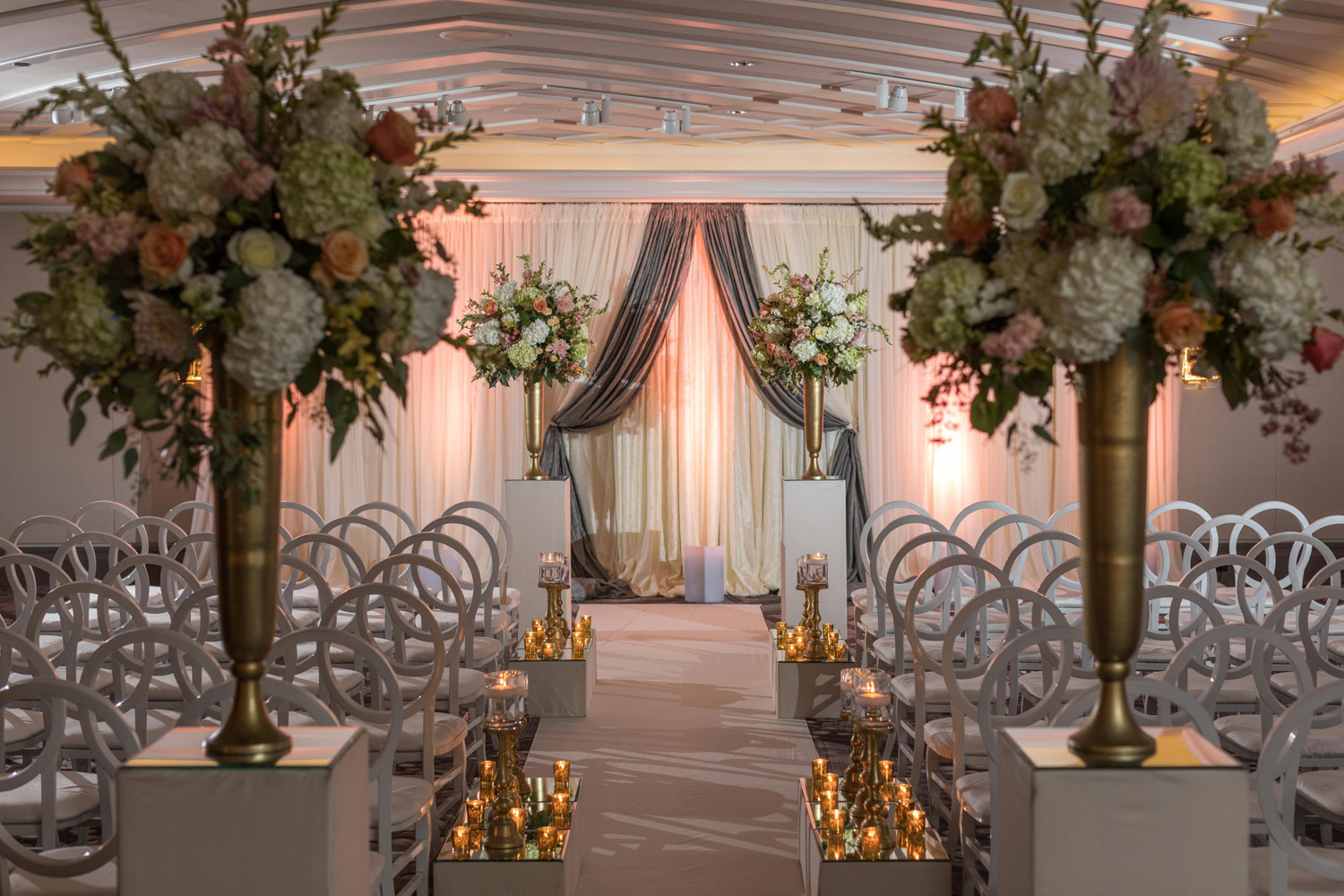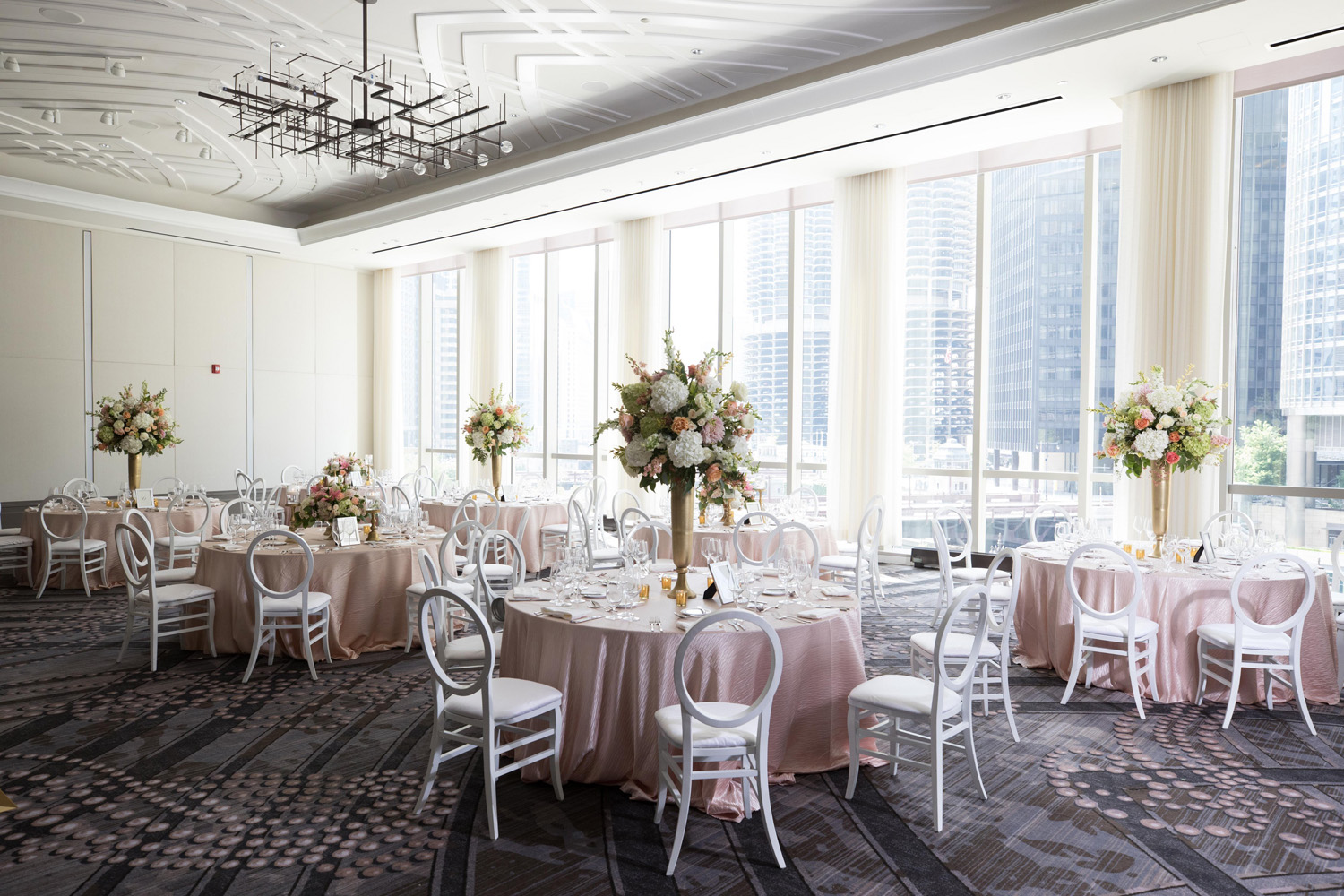 Verstegen said he's a guy who likes to try things that people love and that no one else has tried.
A favorite of guests is the "Journey of a Deviled Egg" with features perfectly cooked, hard boiled eggs like the American one with spring pea, butterfly pea blossom, Virginia ham, and American paddlefish. There also is the Russian with crème fraiche, black tea, charcoal, and osetra. Something different includes the delicate Chinese Deviled Egg with hibiscus, orange tobiko, and orange.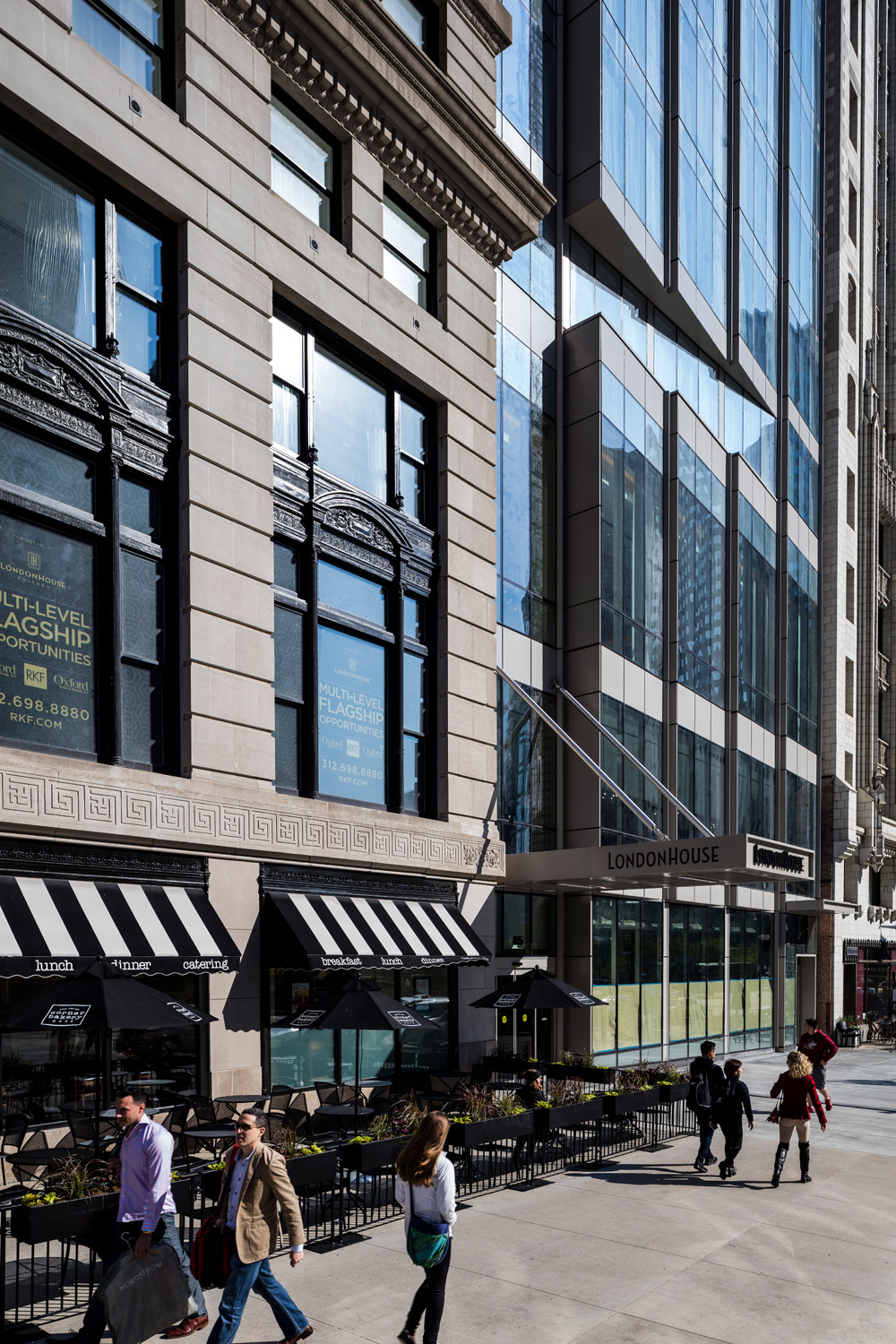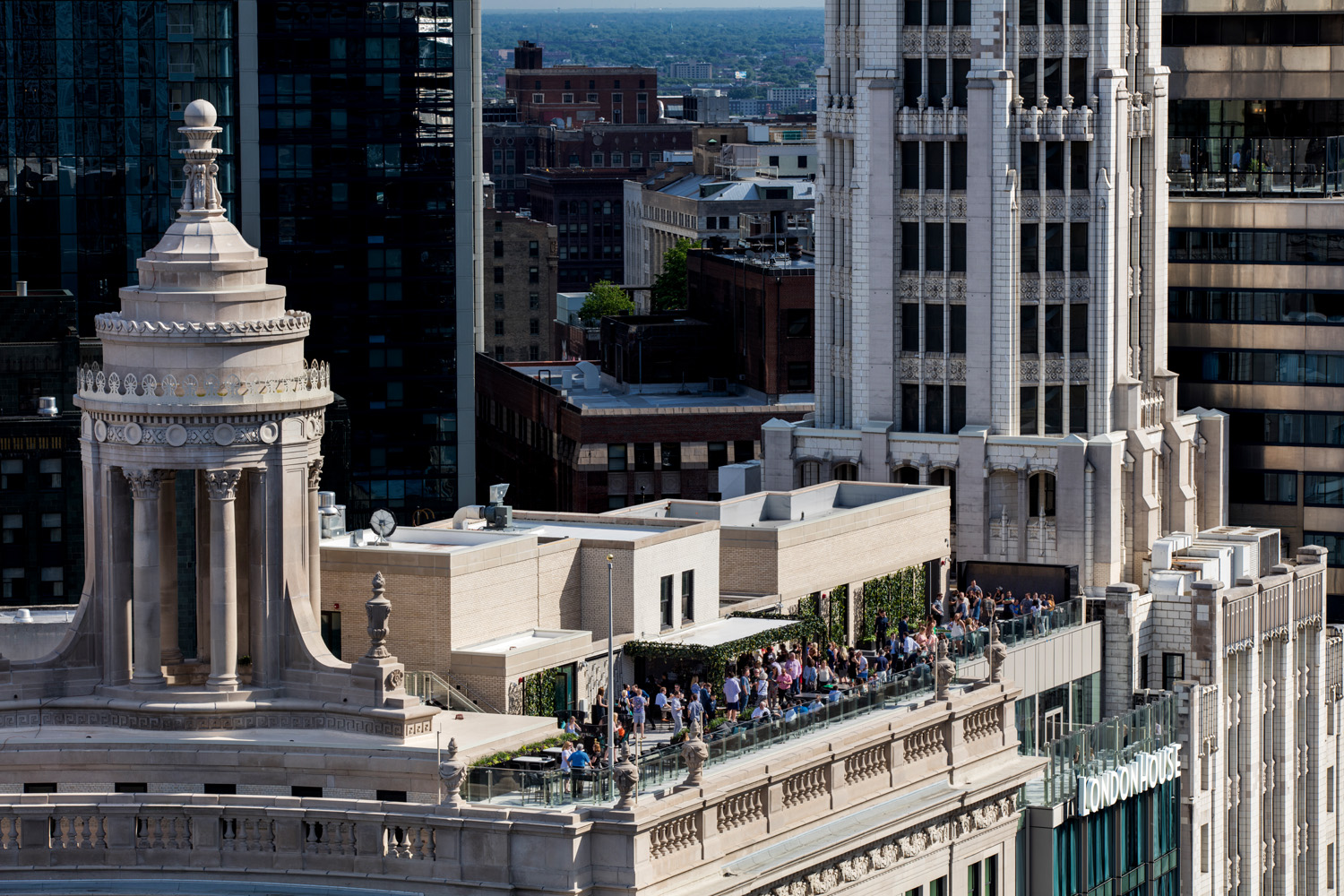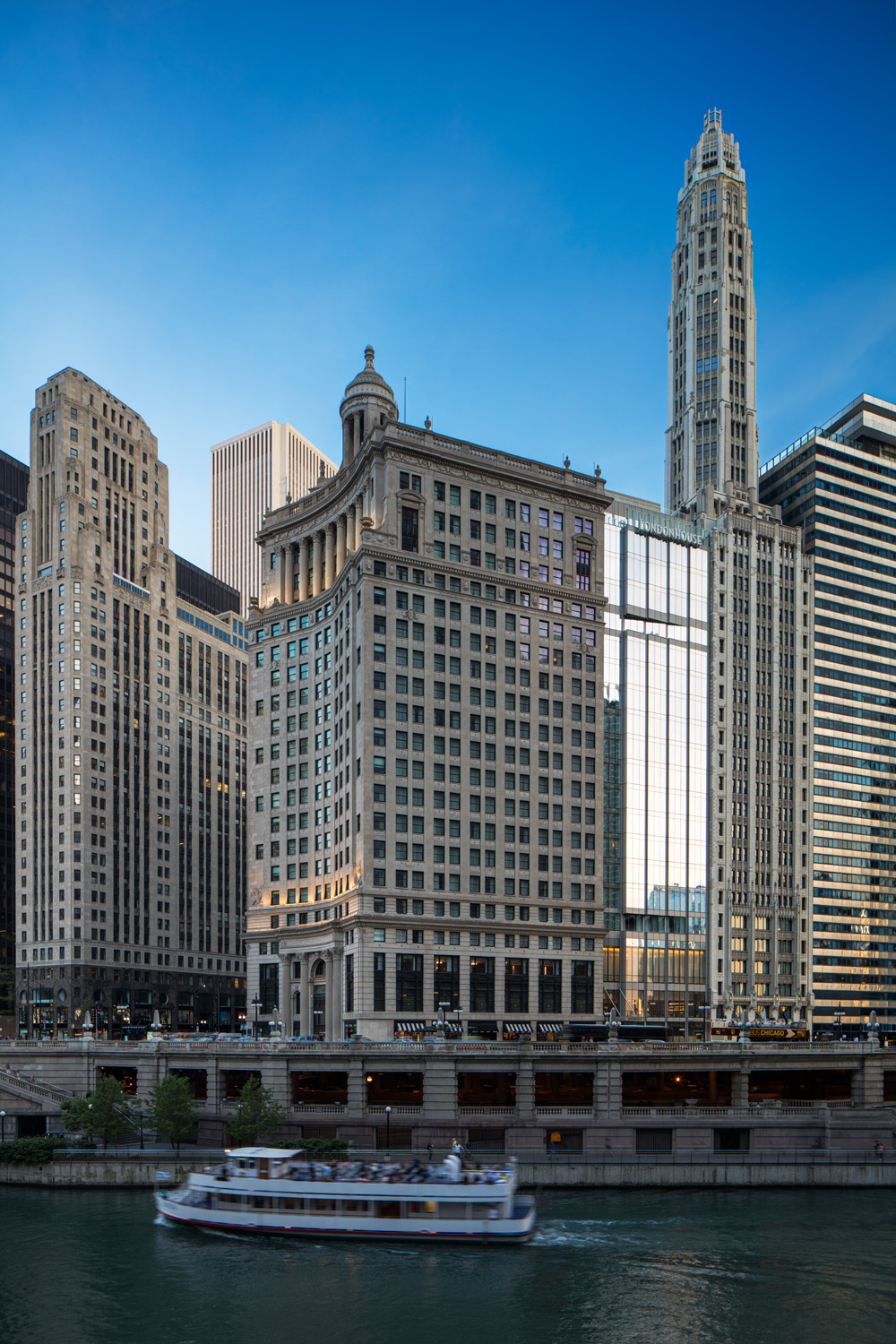 LondonHouse is a Curio Collection Hotel by Hilton.  For more information access www.londonhousechicago.com.