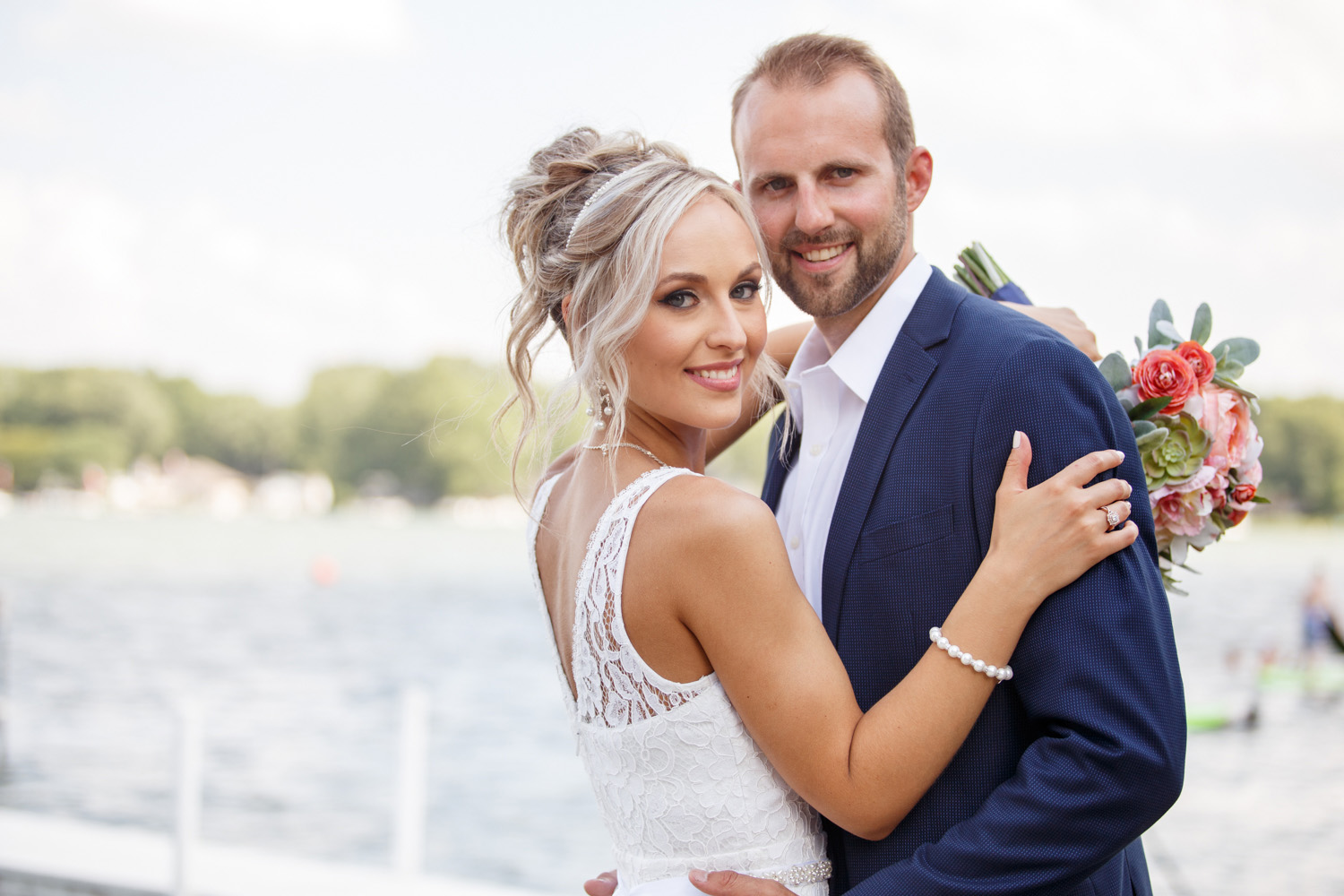 Describe Your Engagement 
He told me to dress up for an evening at an annual political dinner in downtown Goshen. When we returned to his house later that night, he mentioned to me that he wanted to take me to the back porch to dance to our favorite songs…and then he proceeded to take me to the backyard through trees and thorny bushes that ripped my tights! He was on a mission. As I neared the cluster of trees in the dark, I finally looked up and saw the hanging lights he hung with a bunch of our pictures clipped to the tree branches. At that moment I knew what was happening. He told me the sweet words from his heart and I was a giddy school girl saying yes and glowing in the night lights with the diamond on my finger.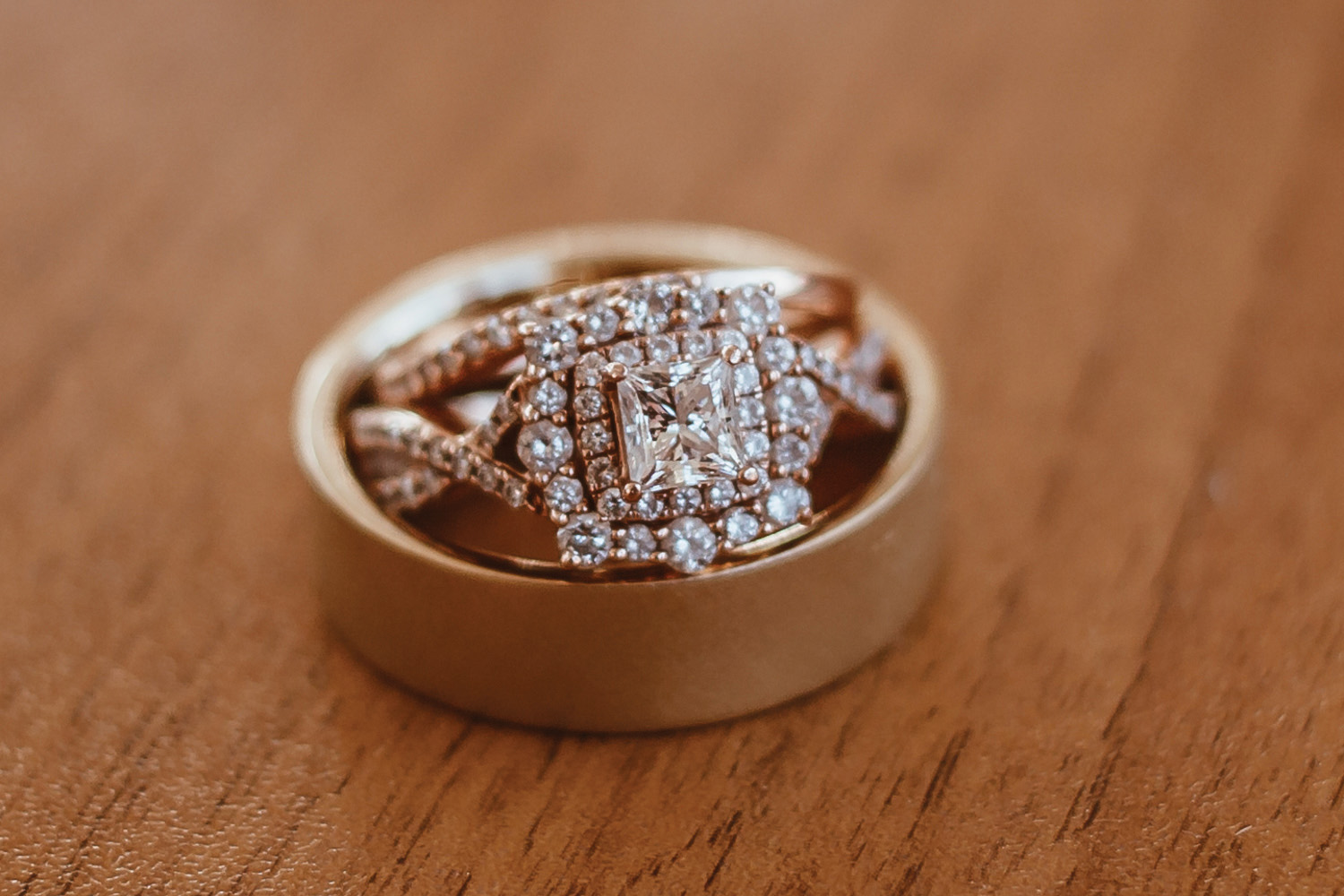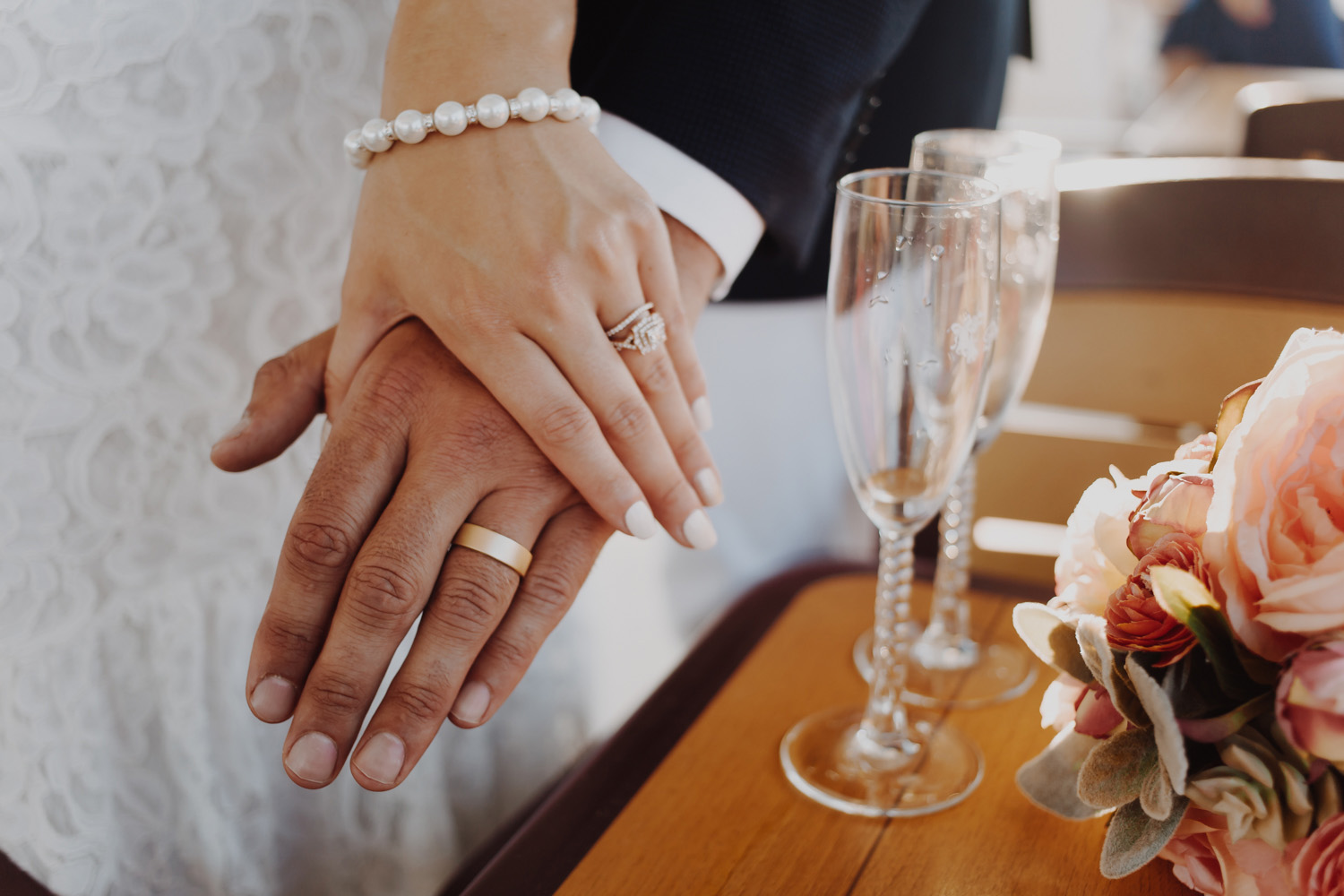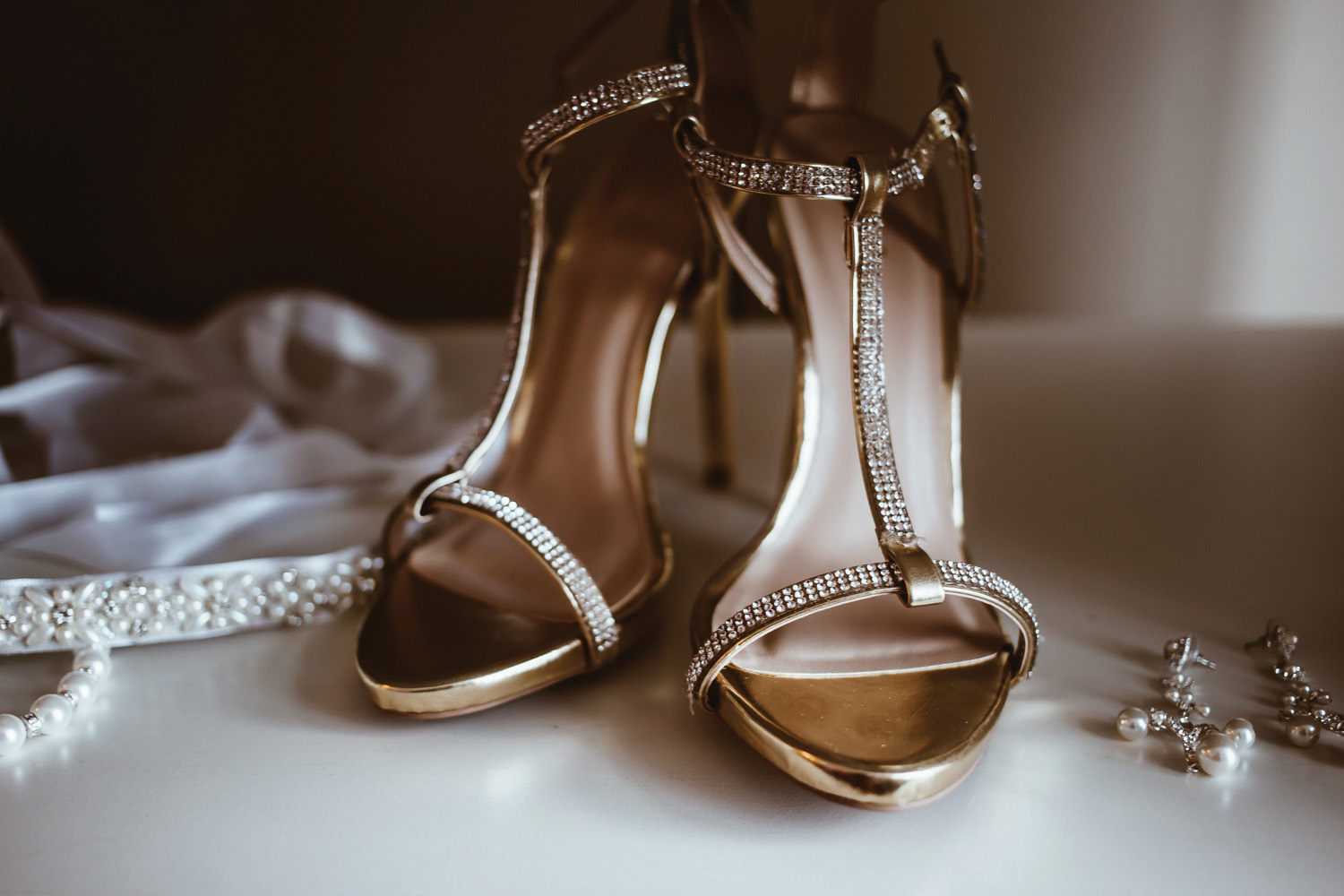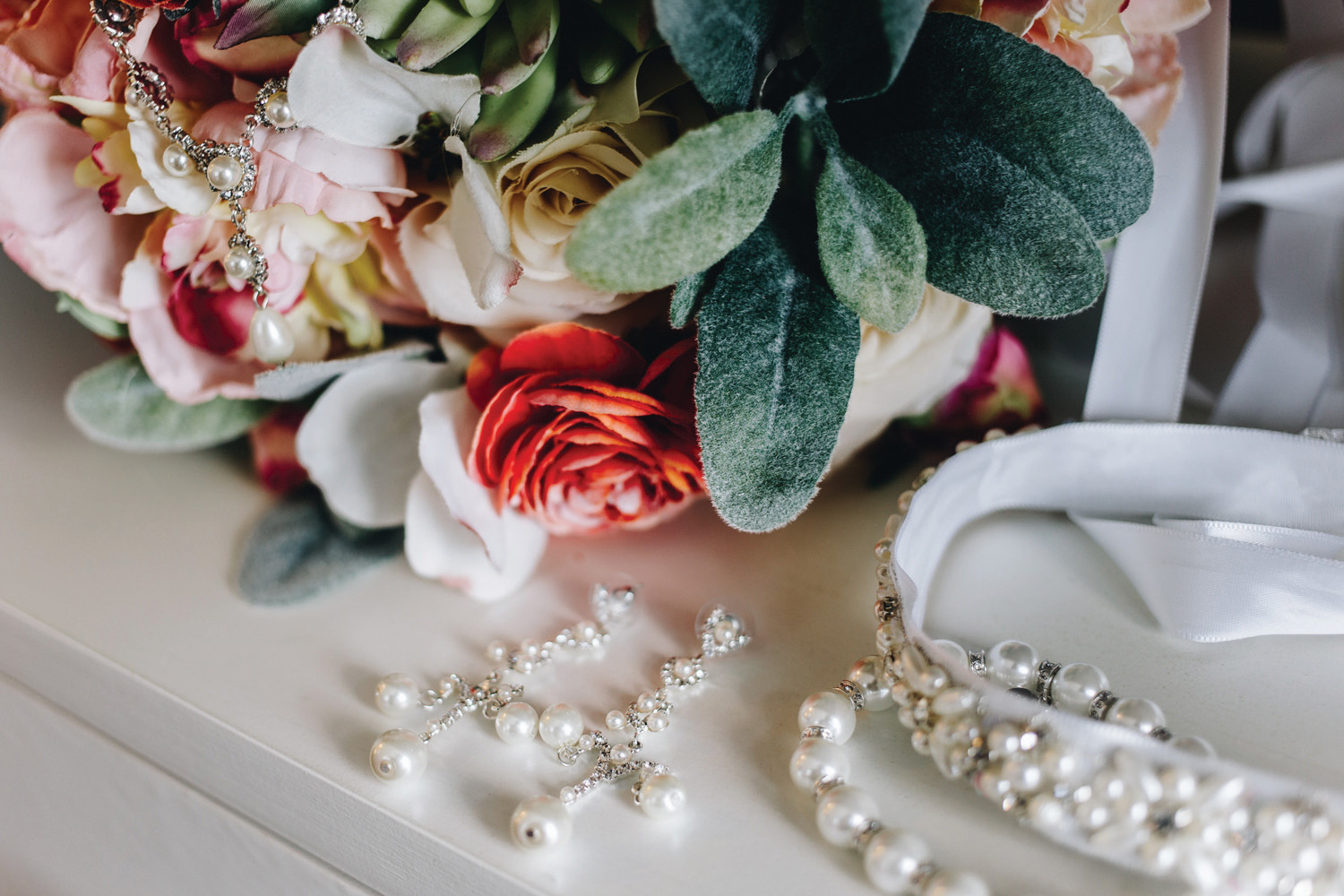 Describe Your Wedding Vision 
I wanted a classy yet casual affair. Gold touches, pops of color to brighten our whites and modern elegance. We would have the wedding on the S.S. Lillypad on Lake Syracuse, so I wanted to make the water contrast the corals and pinks we would incorporate in the decor. Russian cakes would fill the dessert table to add some cultural homage to my side of the family and give his side a new experience. A mix of Sinatra, Bruno Mars, and 90s country (for the true cowboy groom) would fill the air as we celebrate with those dearest around us.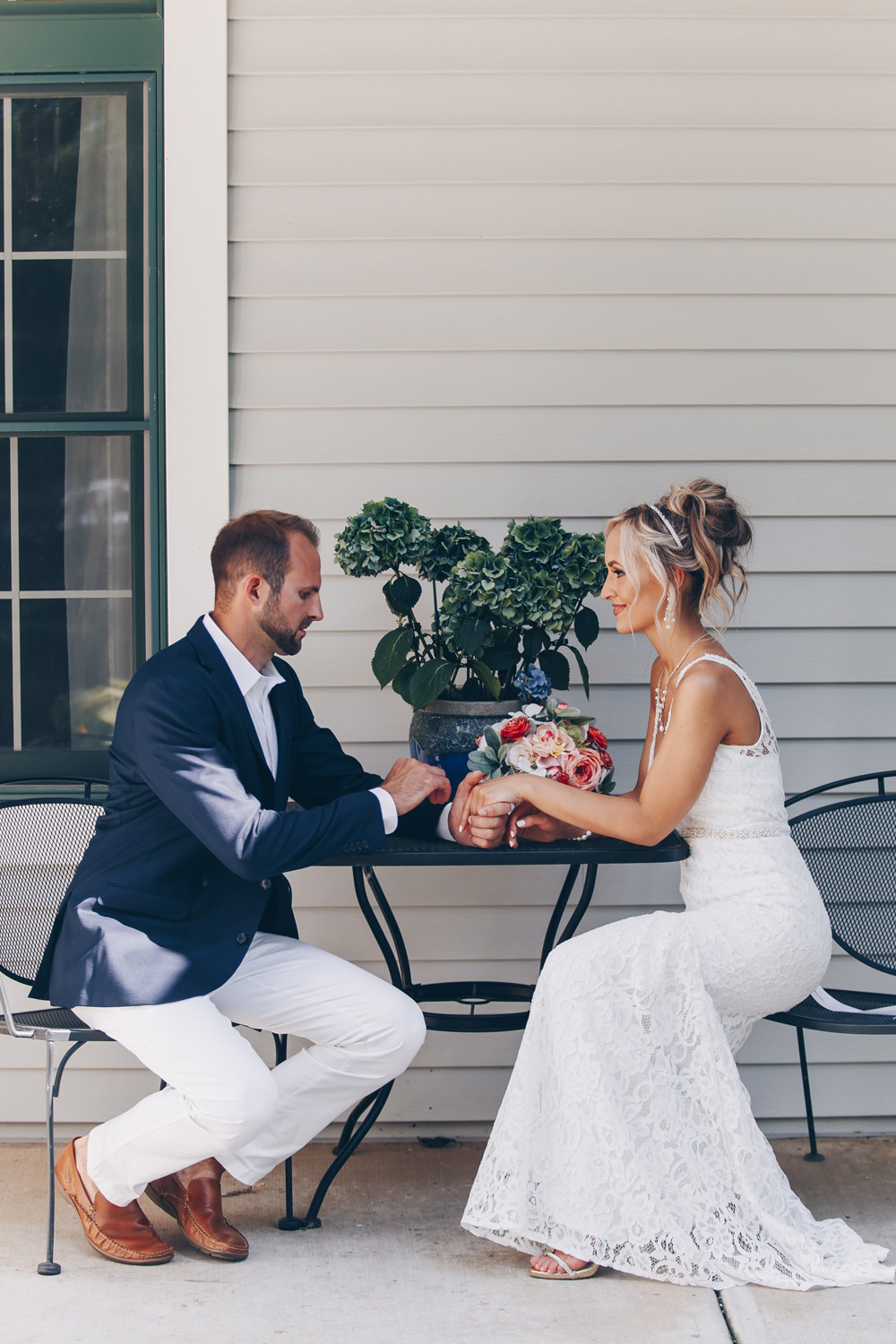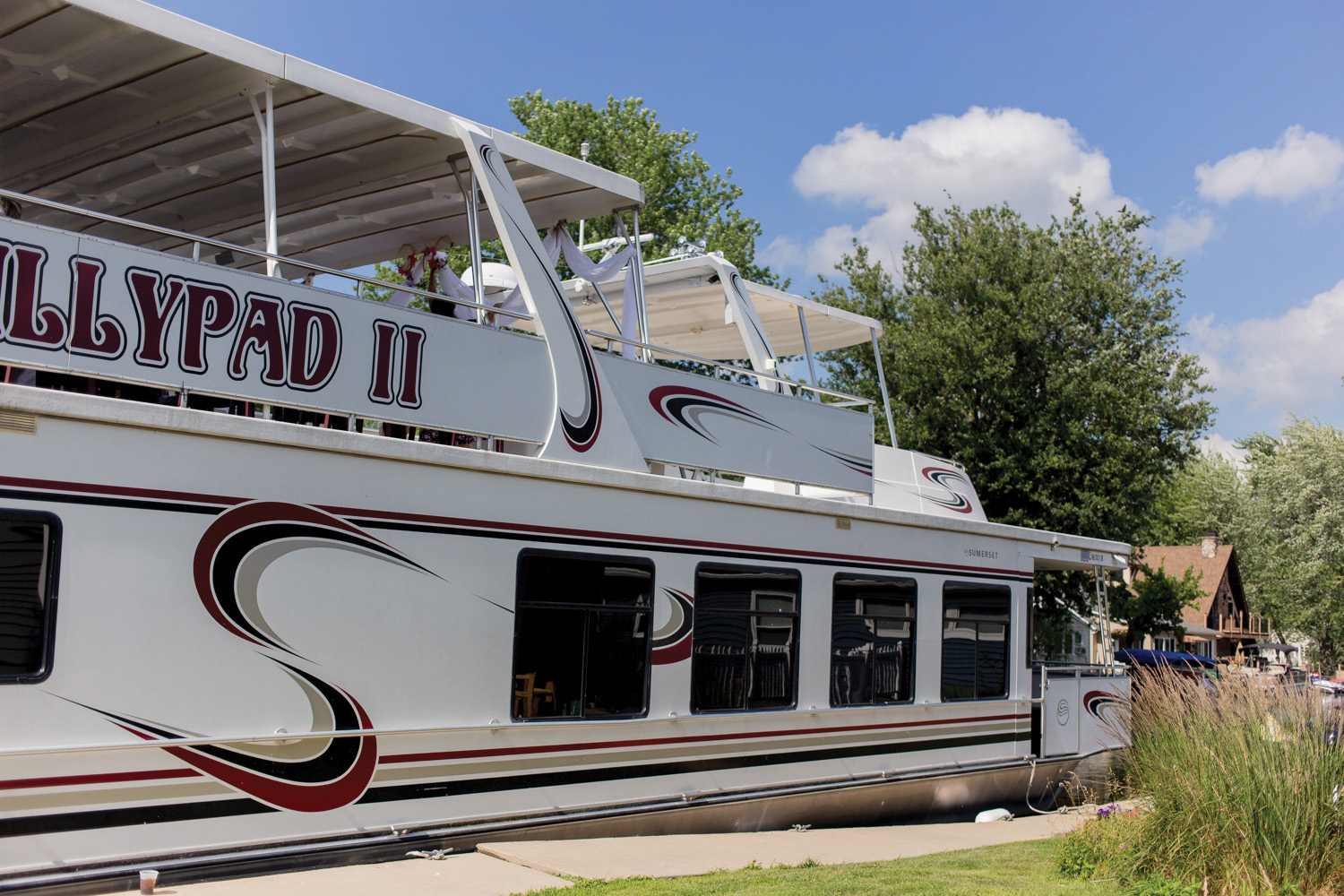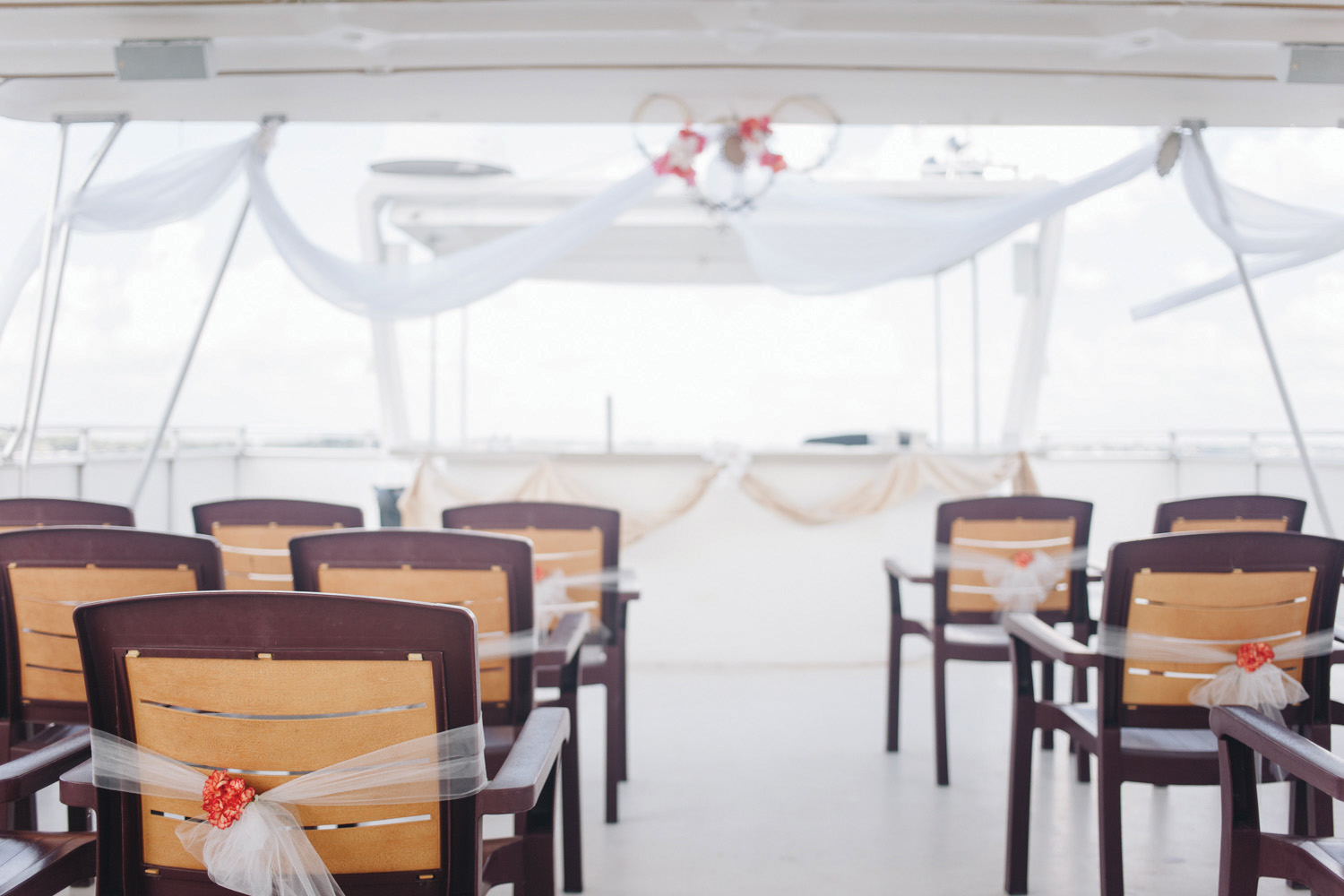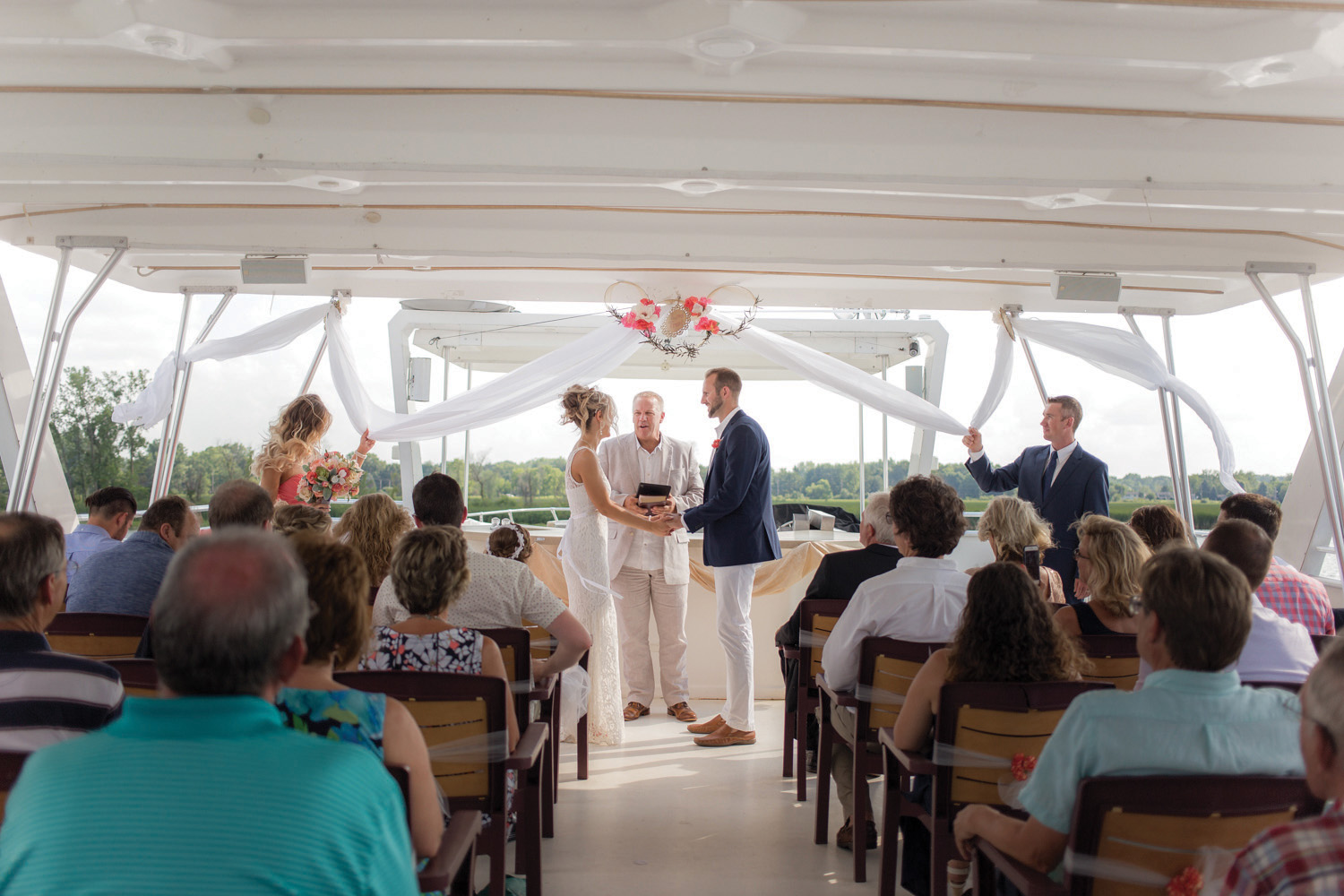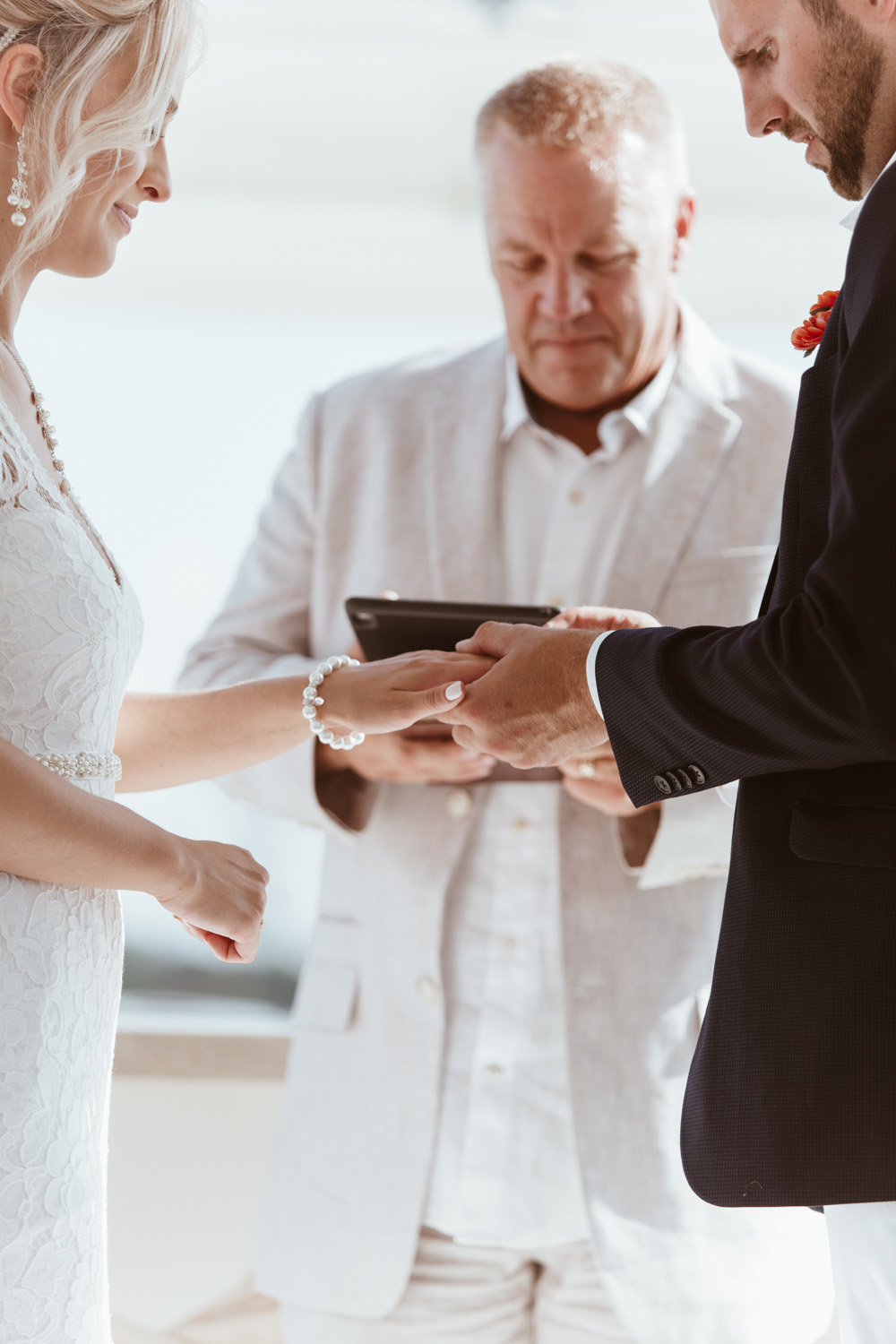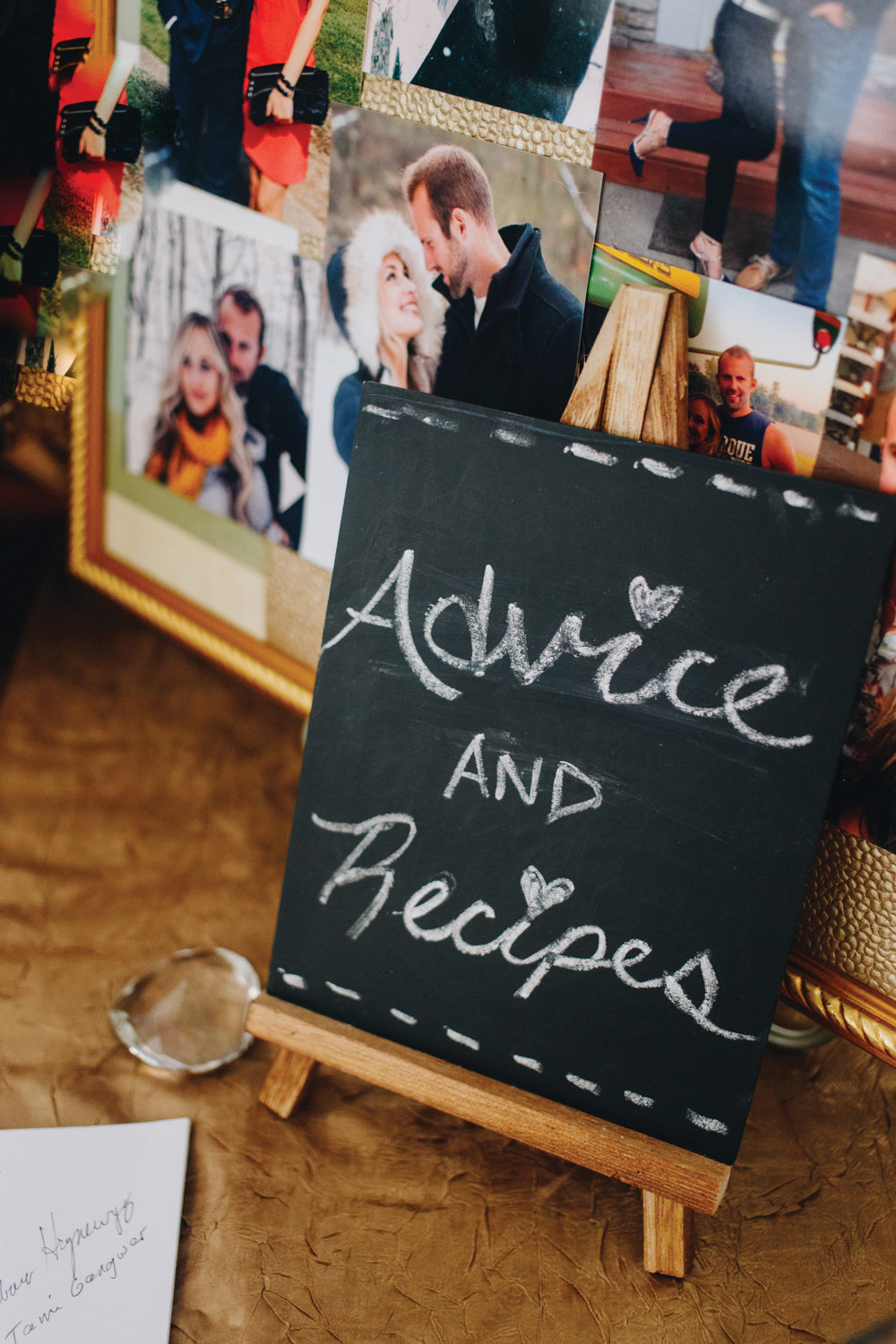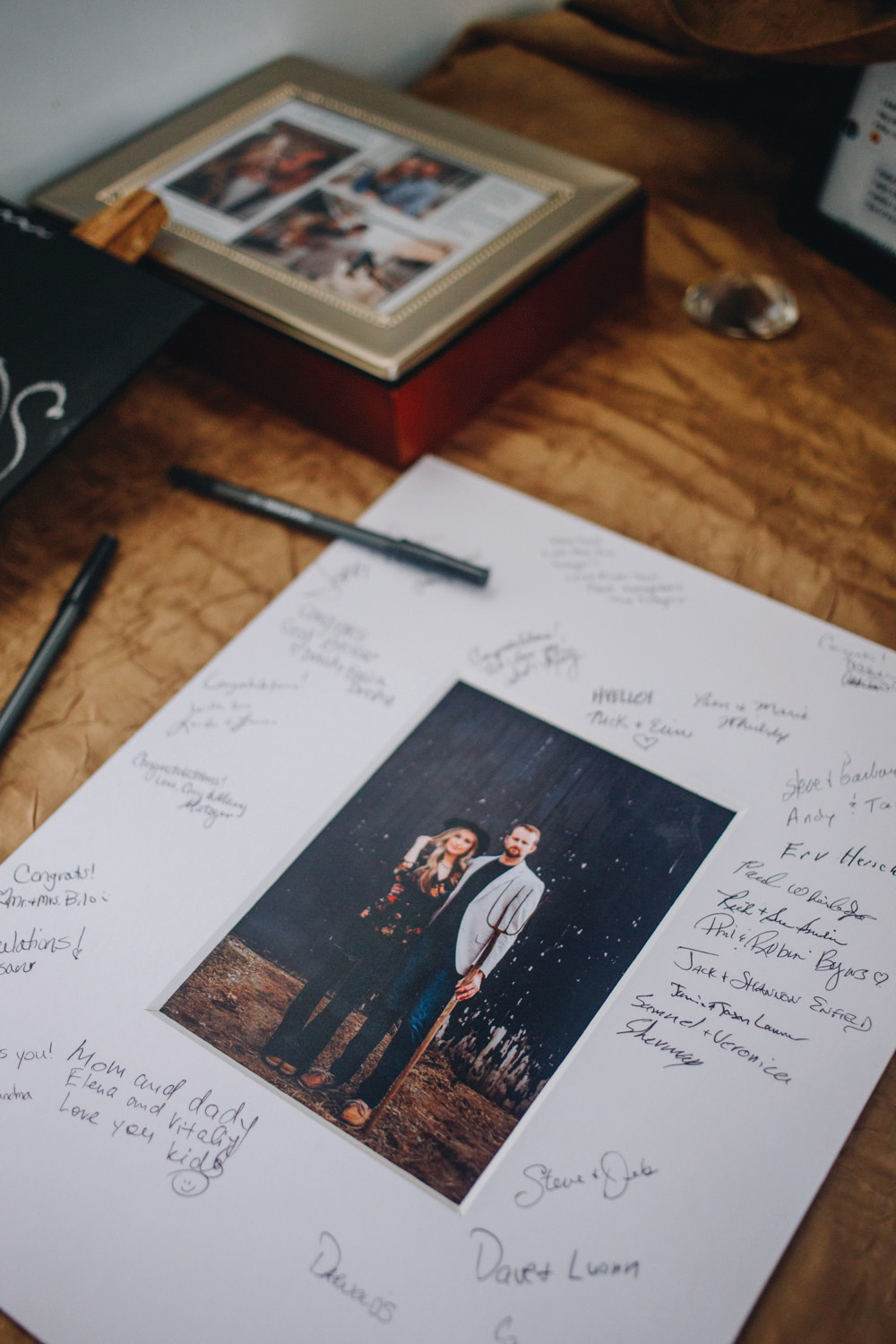 Describe Your Wedding Day 
The sun was shining, the water was glistening, and the smiles were glowing. It was a first for everyone to be on a boat for a wedding! As people walked on the top floor of the Lillypad, the "Love Boat" song from the old TV show was playing. Ten minutes before the ceremony was to start, my maid of honor accidently dropped the two wedding bands in the toilet and was only able to catch one before the other made its way to the septic tank, which was funny to everyone except her of course. That didn't phase the groom and I, as we made every moment special and unique. We cried, we danced, and we kissed more than anyone has ever seen on a wedding day. There were emotional moments in the ceremony signifying the miracle of my new marriage to a good man this time who was taking on not only me but my 3 year old son with blue eyes and blonde curly hair. There were moments of laughter as we accidentally had our first dance to Despacito. It was a perfect day not because everything went perfectly, but because we had smiling faces and warm hearts surrounding us in love.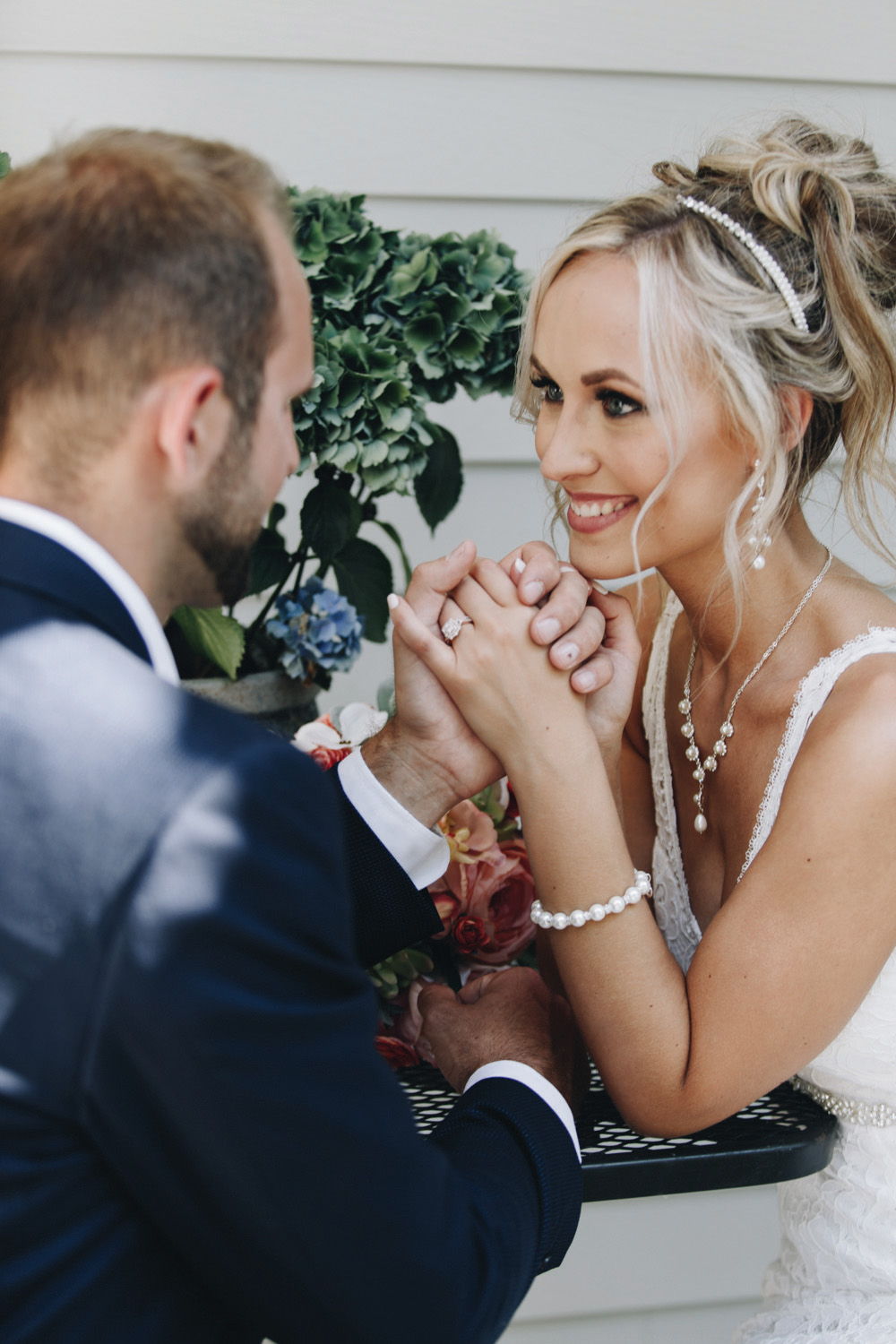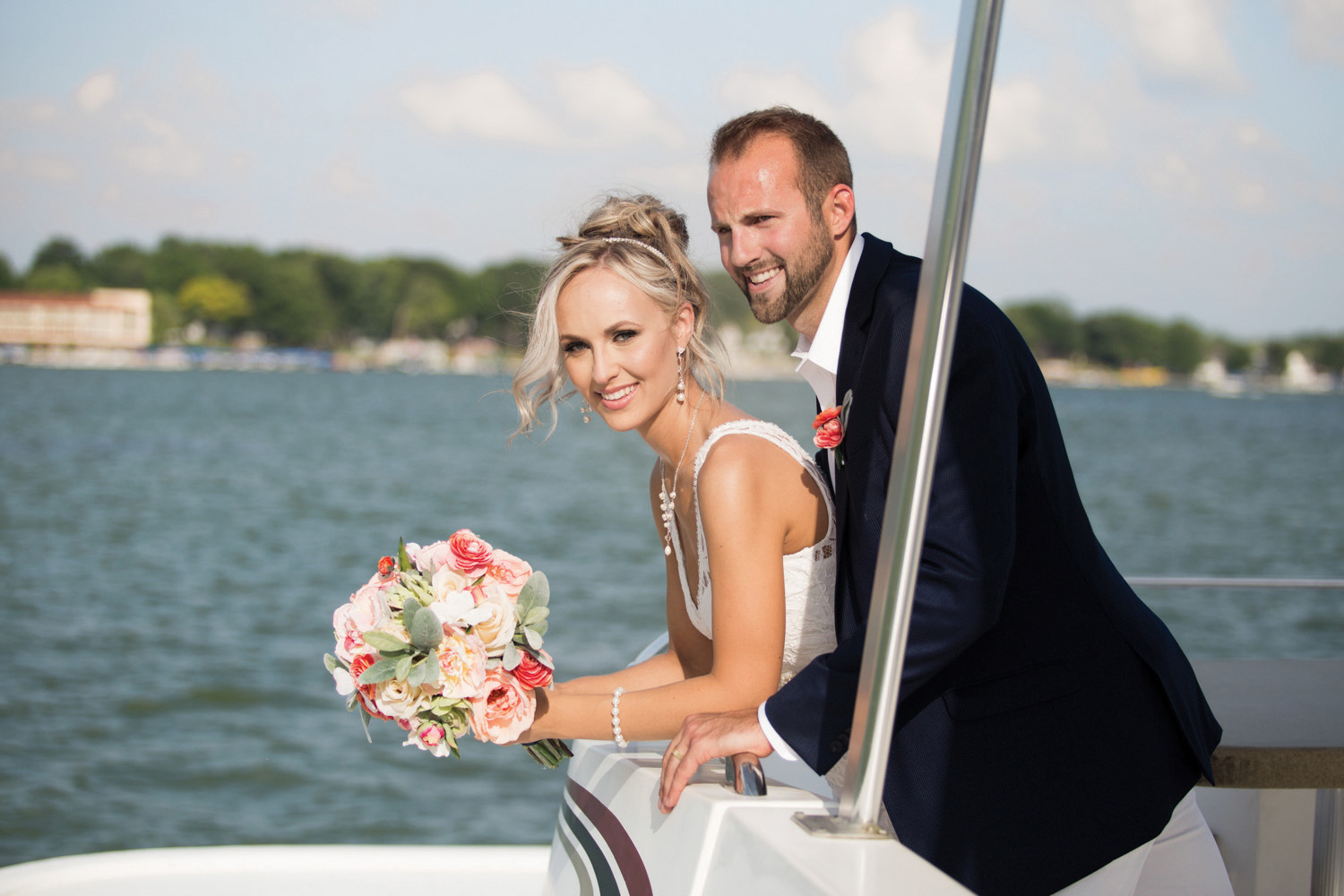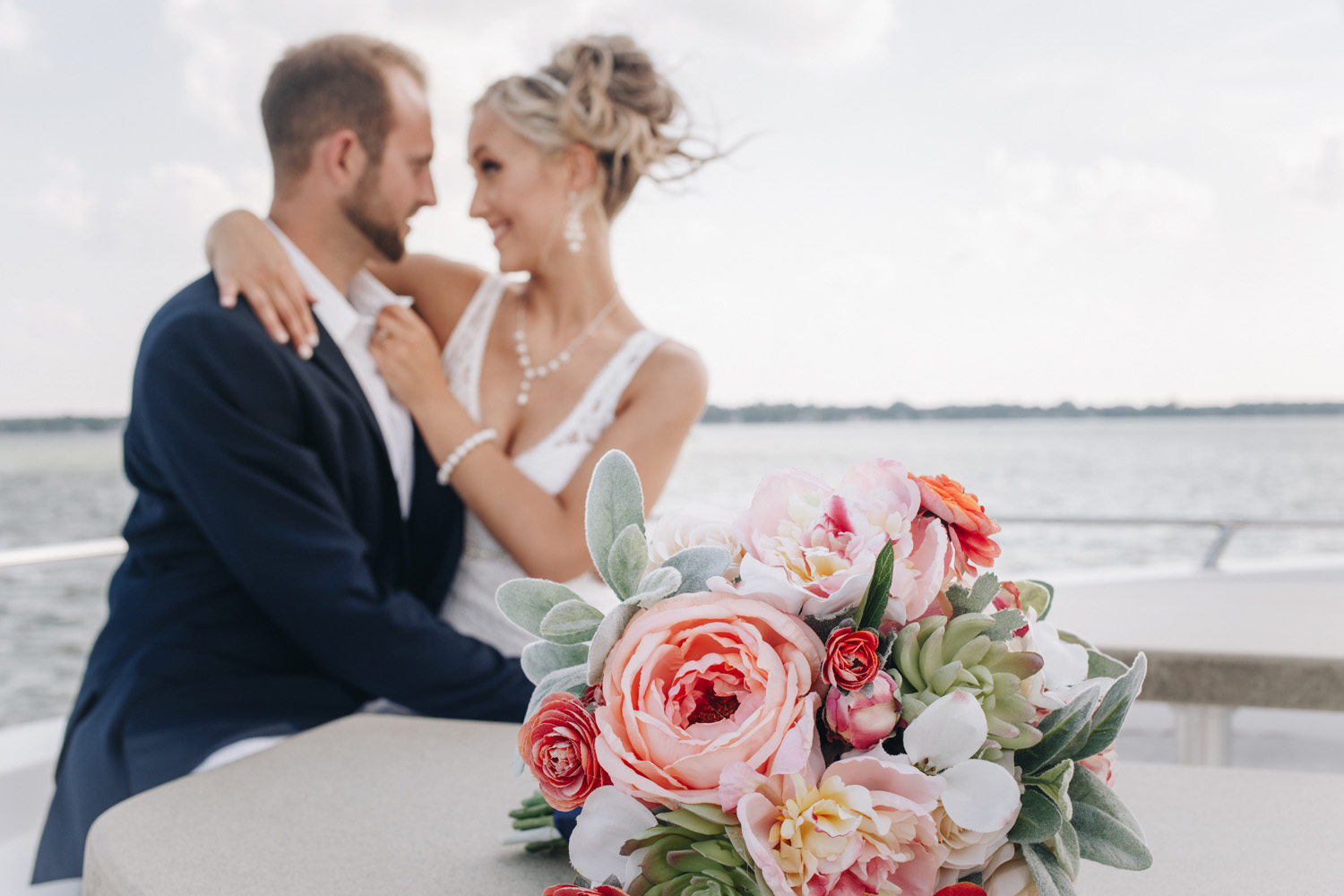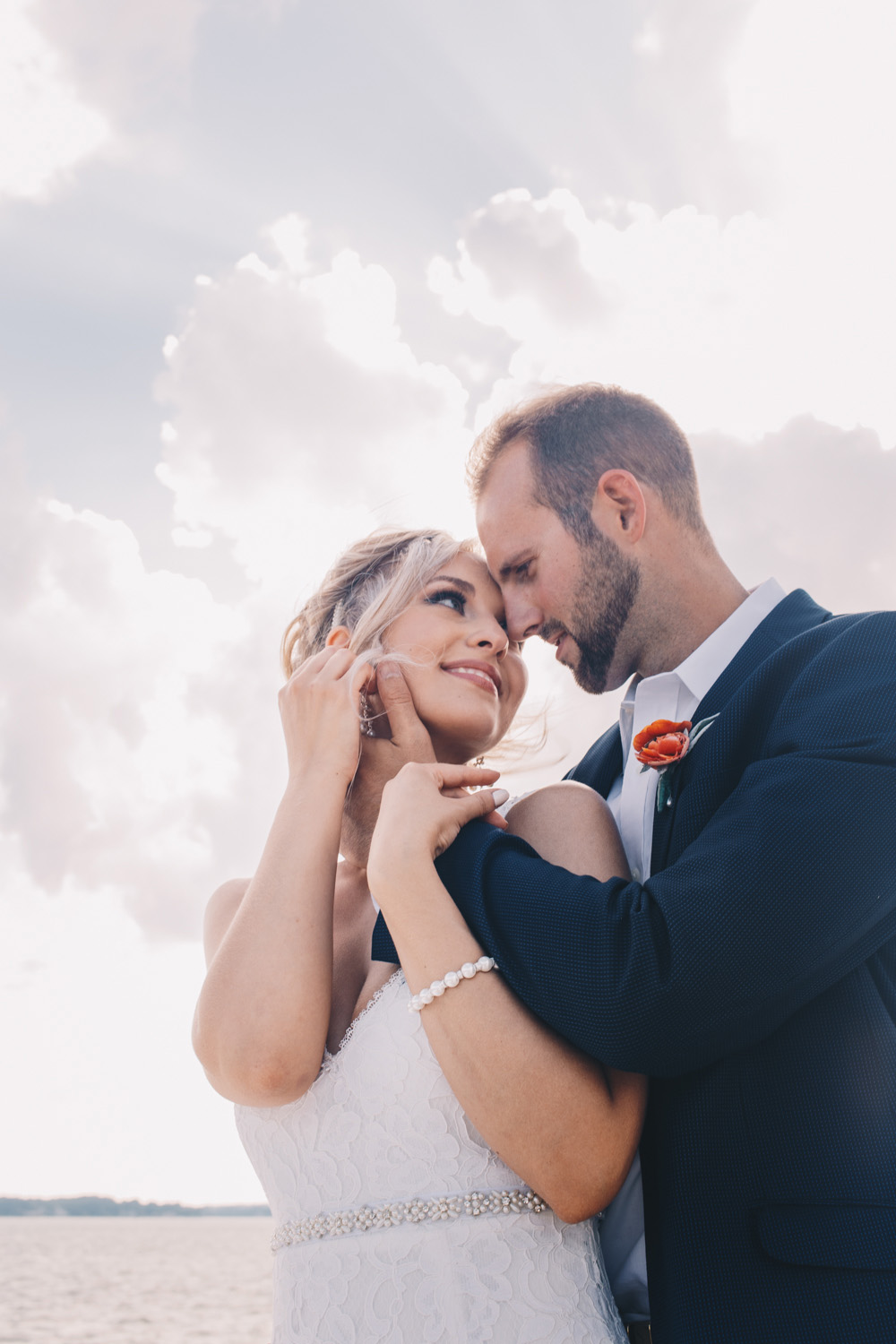 Your Advice To Engaged Couples 
Don't become groomzilla or bridezilla because it's not worth it! Make the planning an adventure and an opportunity to use your creativity, not a stress-fest to make it all perfect because the less than perfect moments on the day are what make it memorable. Remember to thank all those that help you prepare for the special day. Do pre-marital counseling because it puts you in a position to have some interesting conversations that you wouldn't bring up on your own and it makes you grow in friendship!