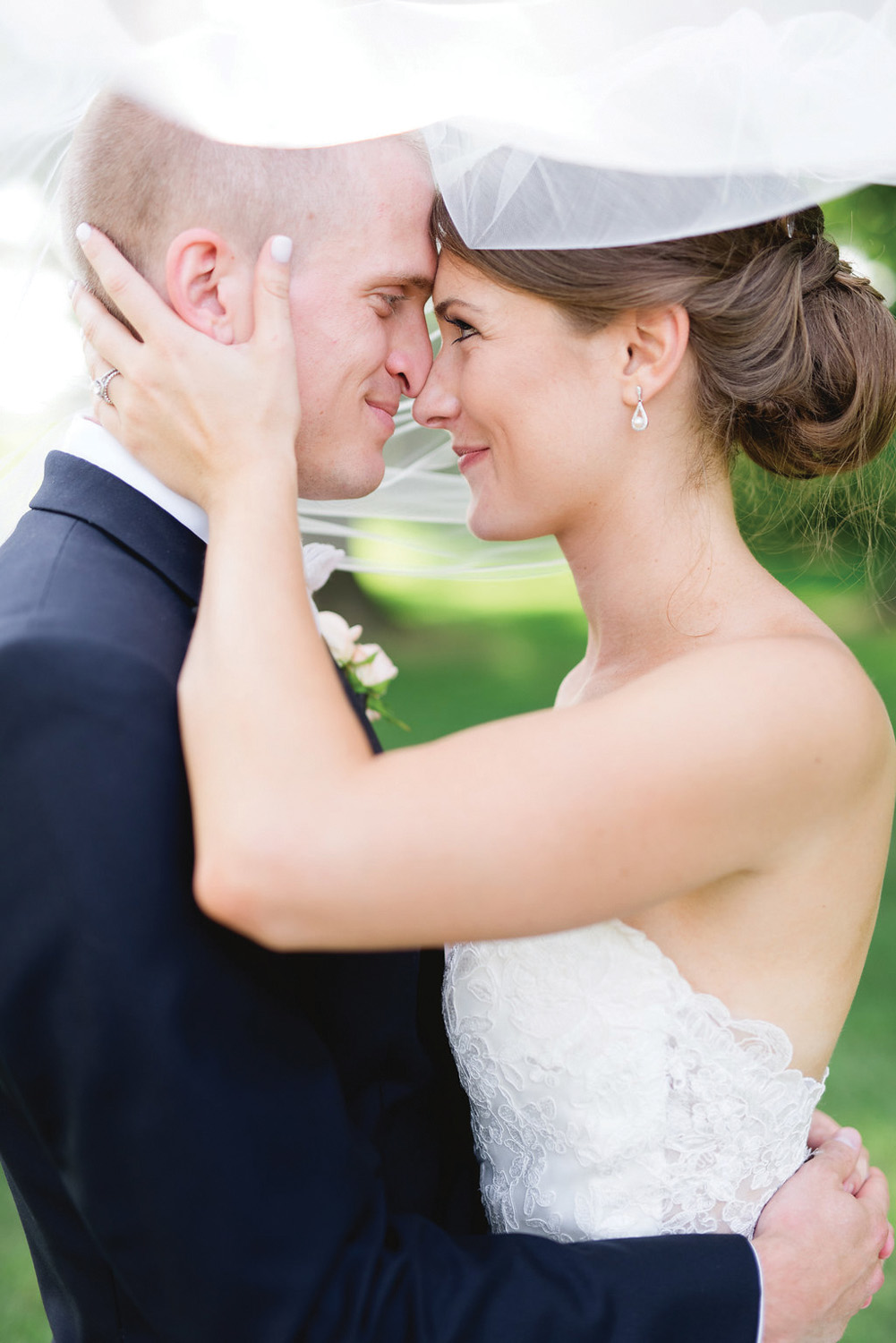 Describe the engagement  
Hilary and Ian took a trip up to Petoskey, Michigan for the weekend to celebrate completing the Detroit Marathon. Ian's parents had booked a room at the historic Stafford's Perry hotel after he told them he was proposing since he'd received Hilary's parents blessing for her hand in marriage. It was late October and all of the leaves were beautiful shades of orange, red, and yellow. They drove through the famous "Tunnel of Trees" before taking a walk along the beach in a secluded park on Lake Michigan. After a short stroll, he got down on one knee and asked Hilary to marry him! She was totally shocked and off course said "yes!" To celebrate, Hilary and Ian spent the weekend celebrating at wineries and restaurants around the area.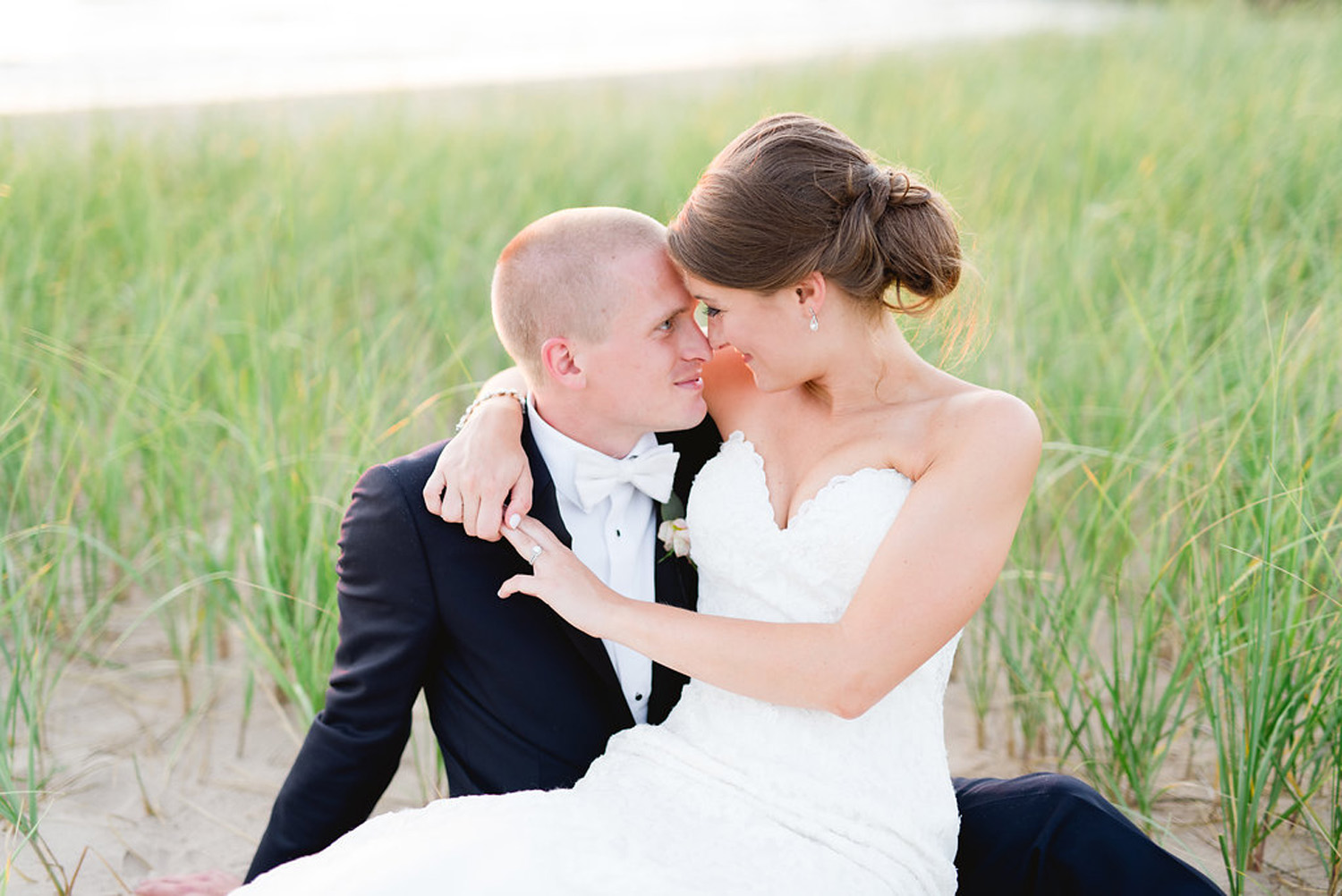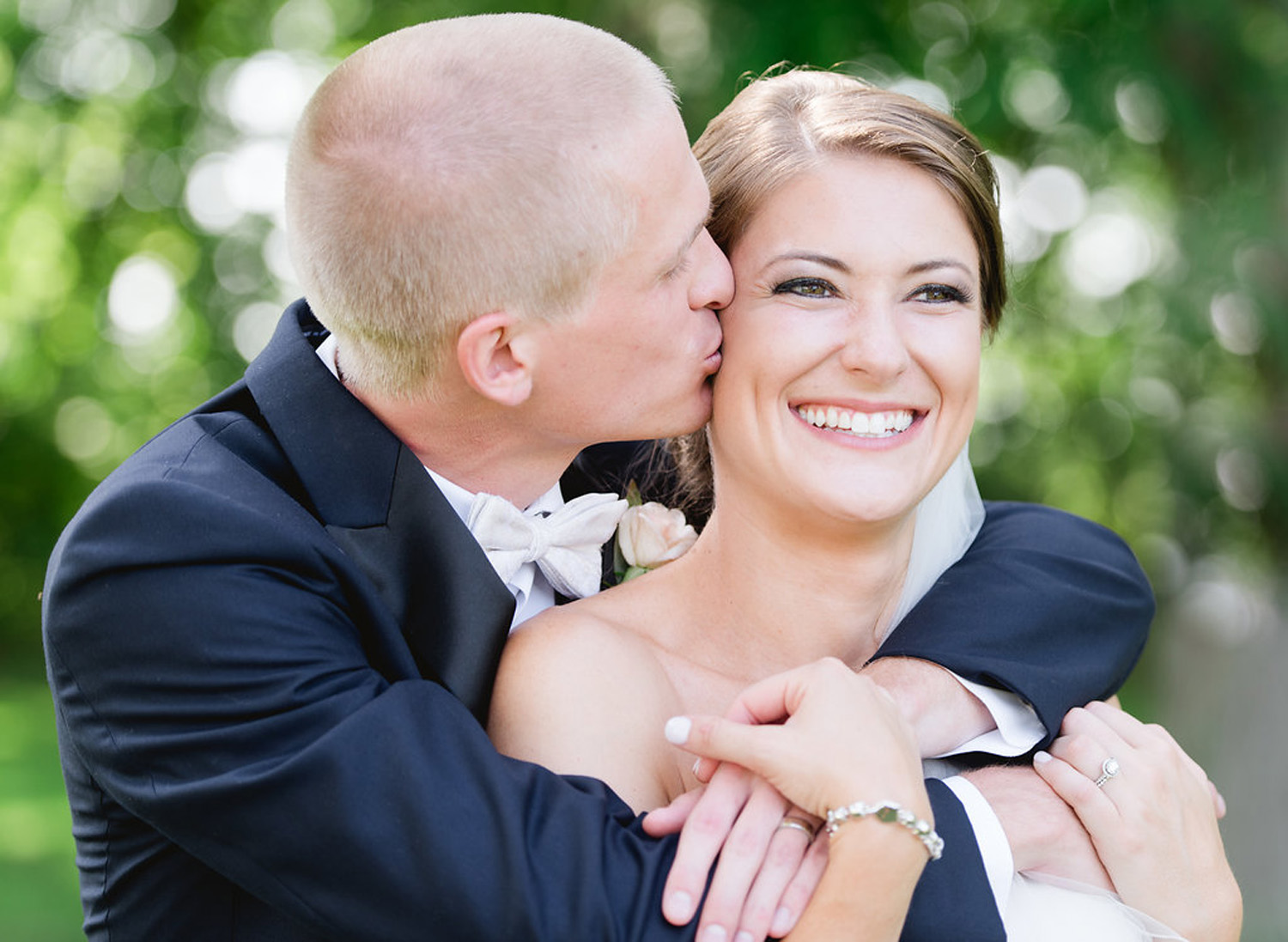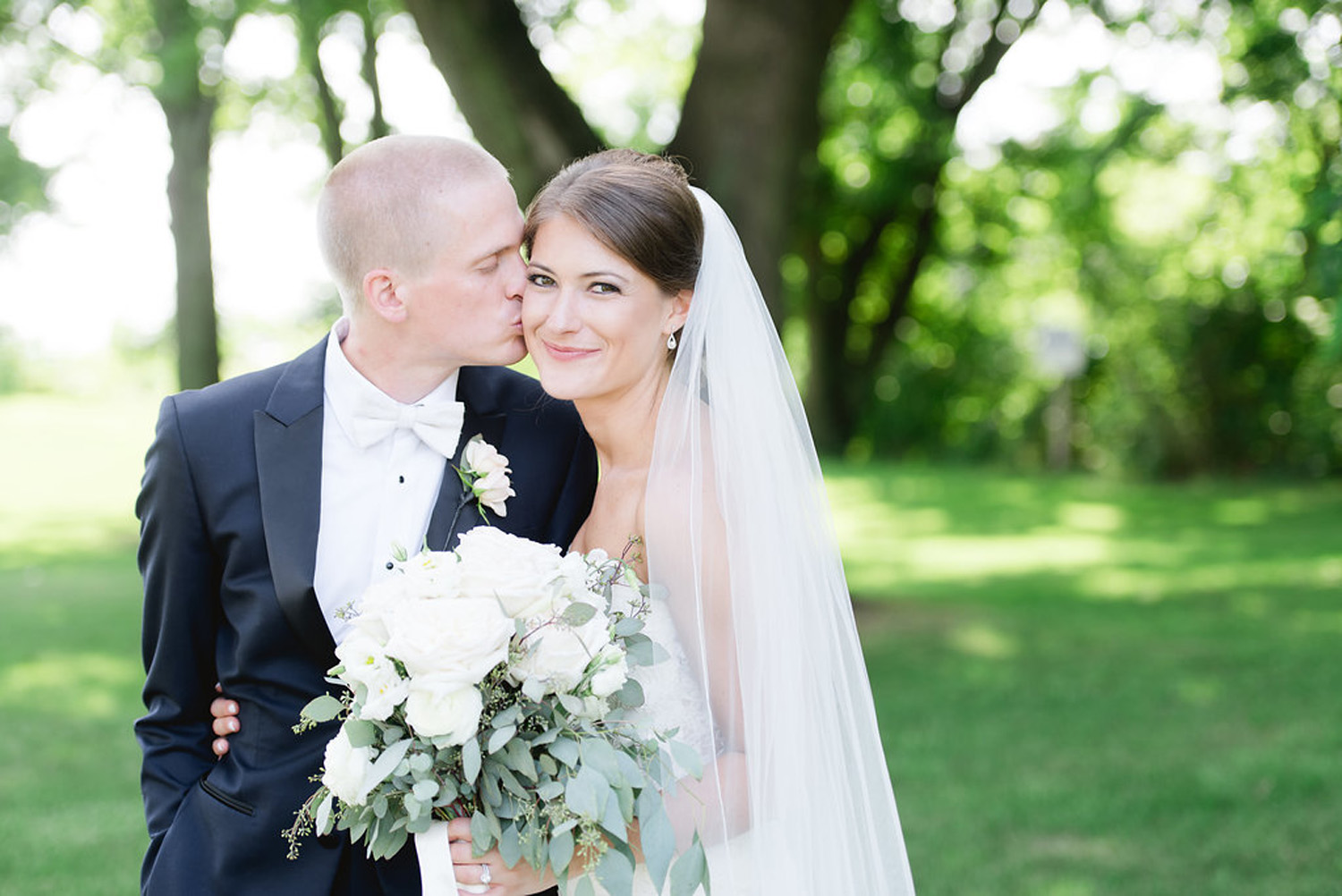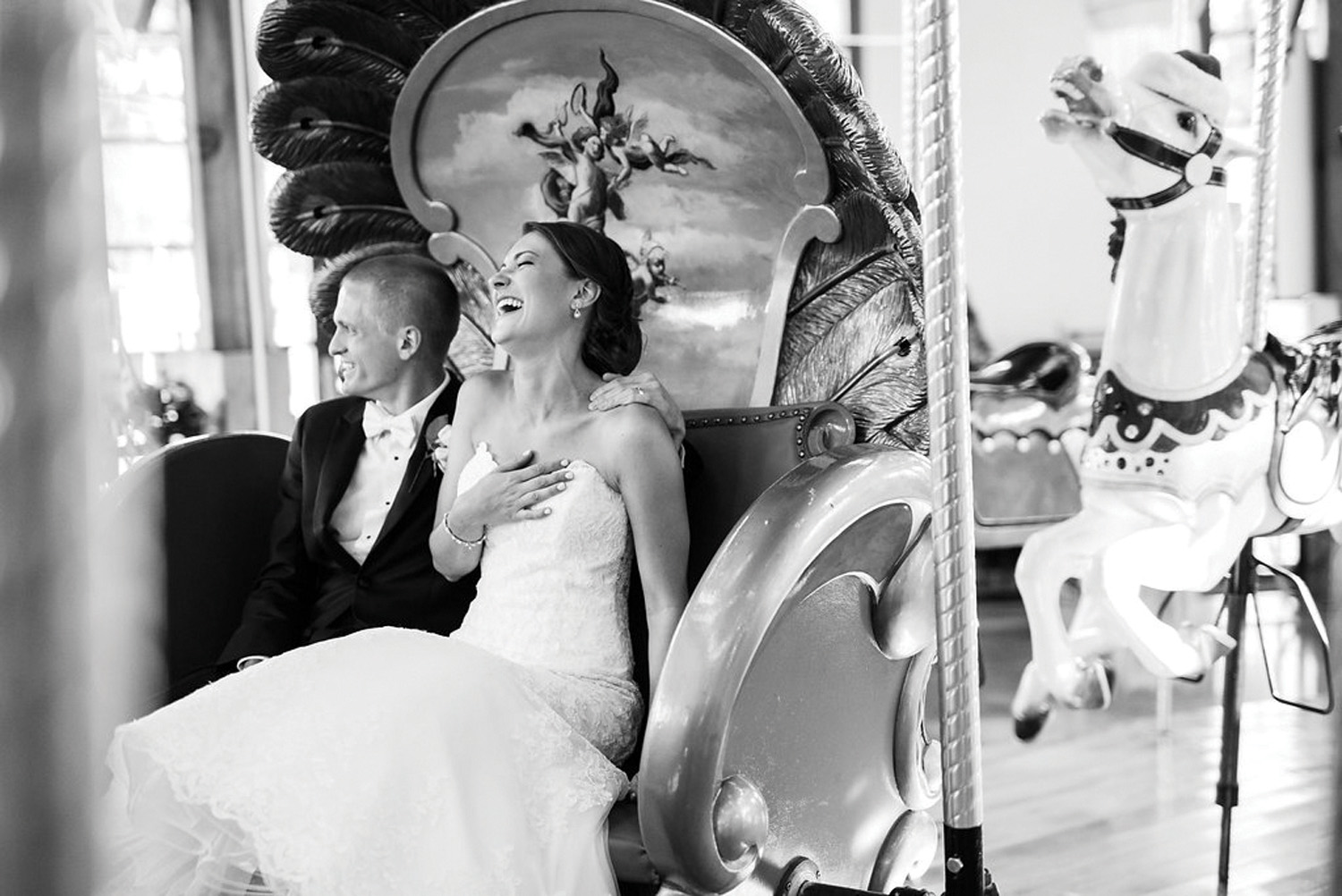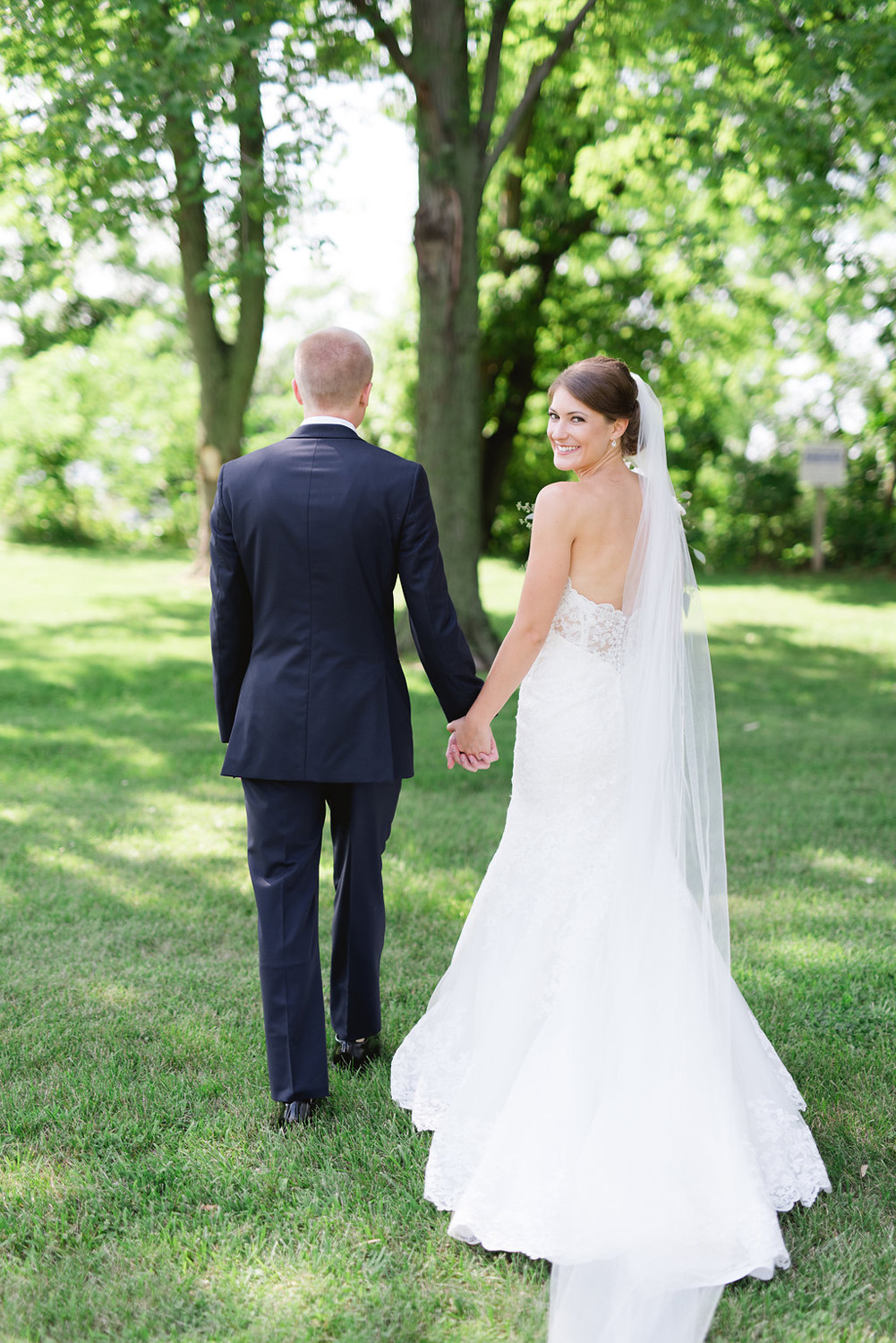 Describe the wedding vision 
Hilary and Ian have always valued compromise in their relationship so when it came time to choose where they would get married, they felt  there was no better spot than St. Joseph, Michigan. This was a beautiful halfway point between Hilary's hometown of Chicago, Illinois and Ian's hometown of Okemos, Michigan. The overall vision for the wedding was to stay true to many of the traditional wedding decor concepts, but with a modern twist. The color palette was full of blush, gold, and mint green. When choosing a venue Hilary and Ian wanted a location that was extra memorable for them and their guests and after touring Shadowland Ballroom, they immediately knew that it  would be just that! It has a beautiful historic carousel that guests were able to enjoy during cocktail hour and it was just steps away from Silver Beach where the newlyweds could sneak away and take sunset pictures.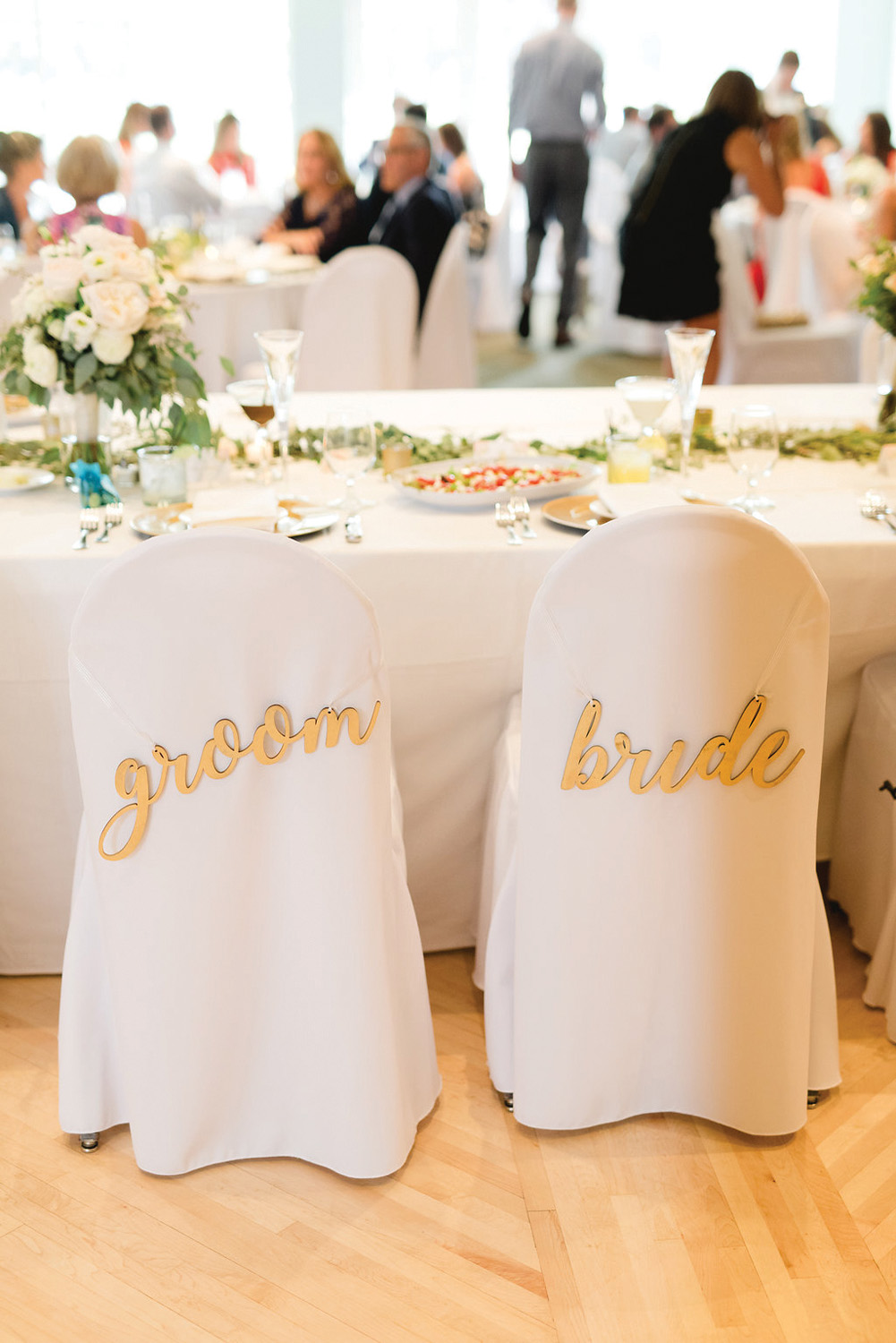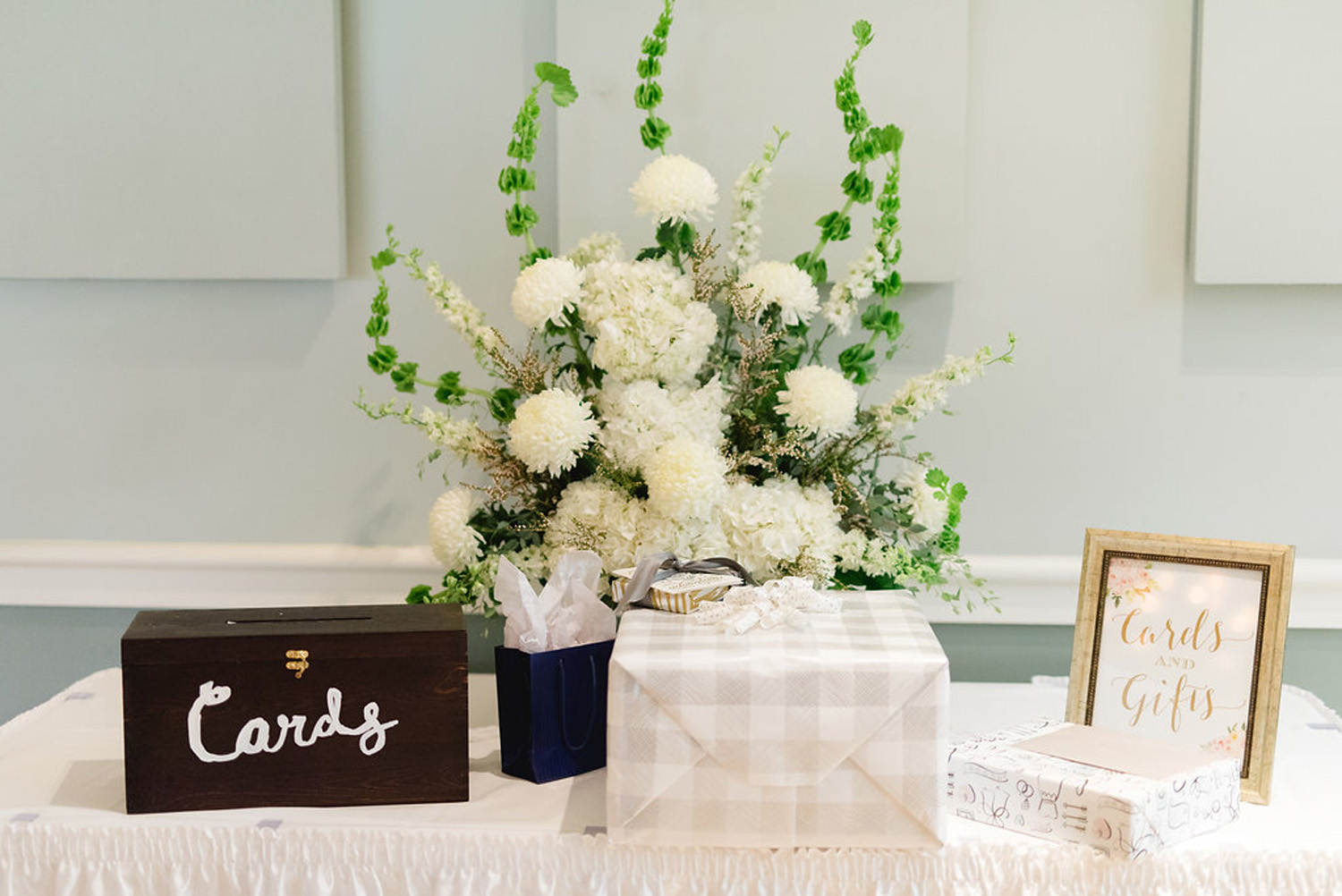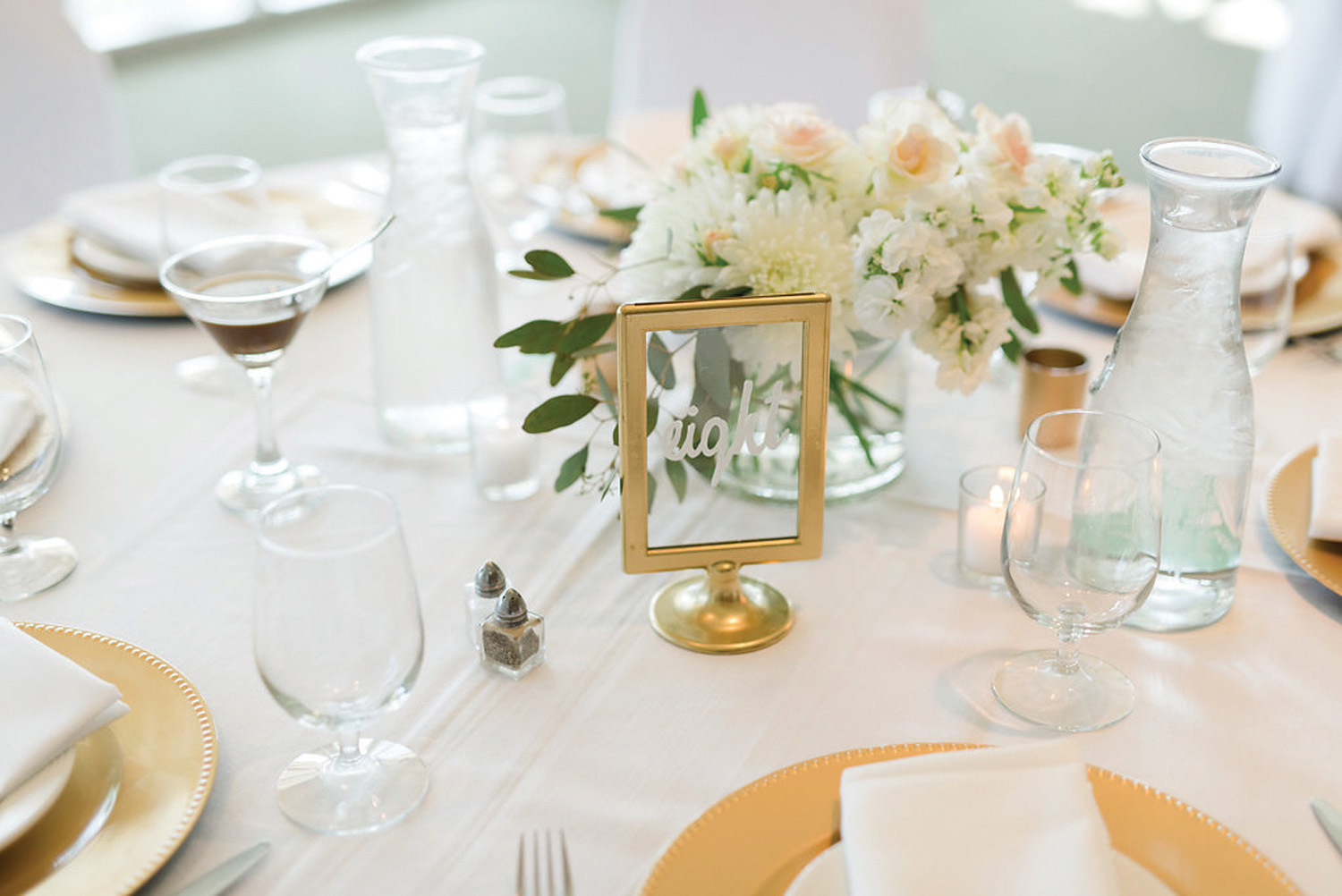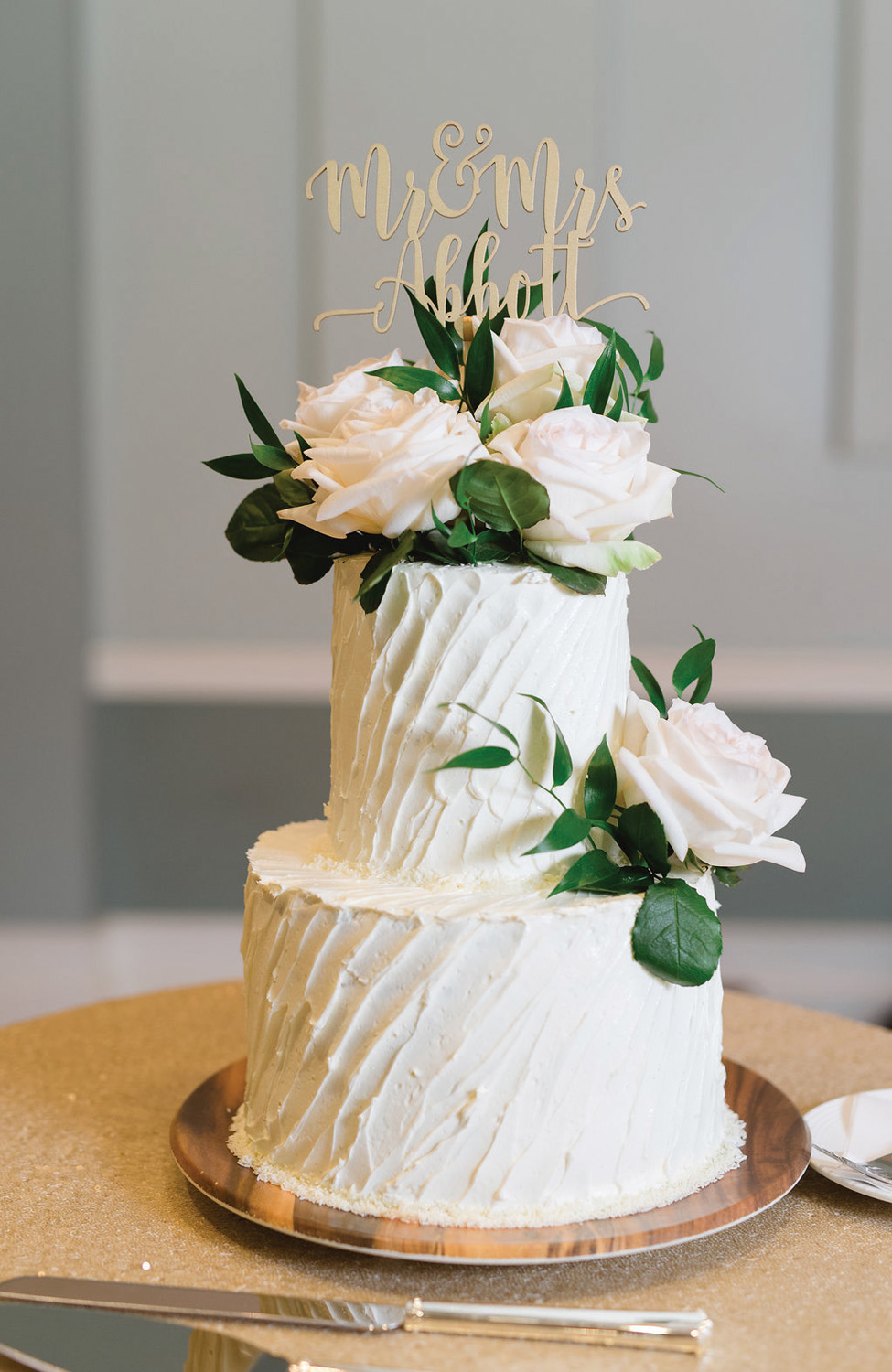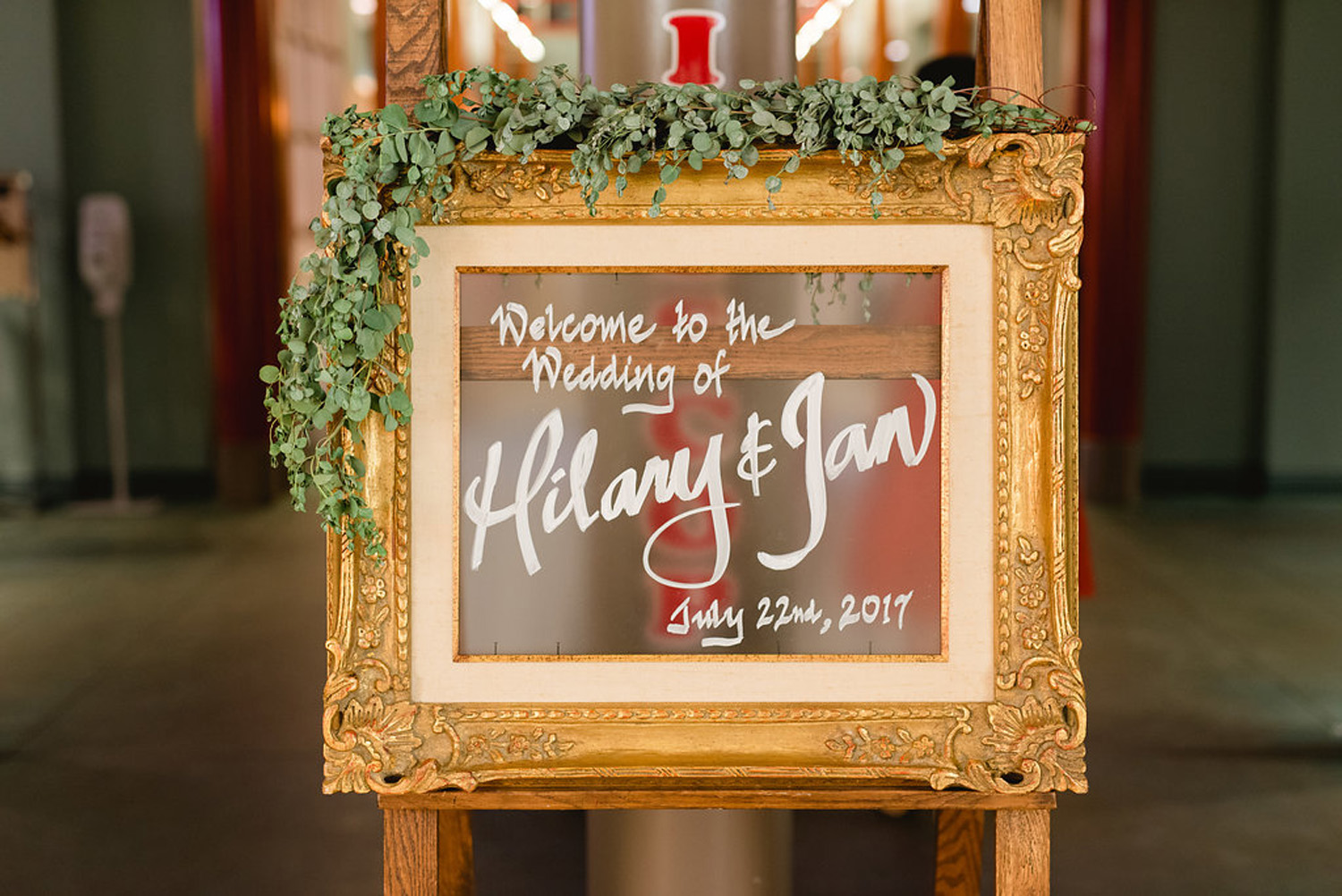 Describe the wedding day 
July 22nd was an absolute dream. It was a warm, sunny Michigan day. The bridesmaids and groomsmen got ready separately. While getting ready, presents were delivered to each Hilary and Ian from each other. A sentimental note from Ian brought Hilary to tears. When it came time for the ceremony, Hilary and Ian as well as their guests all gathered at the First Congregational Church of St. Joseph. A family friend, who is a minister, delivered a sermon full of laughs and sweet moments.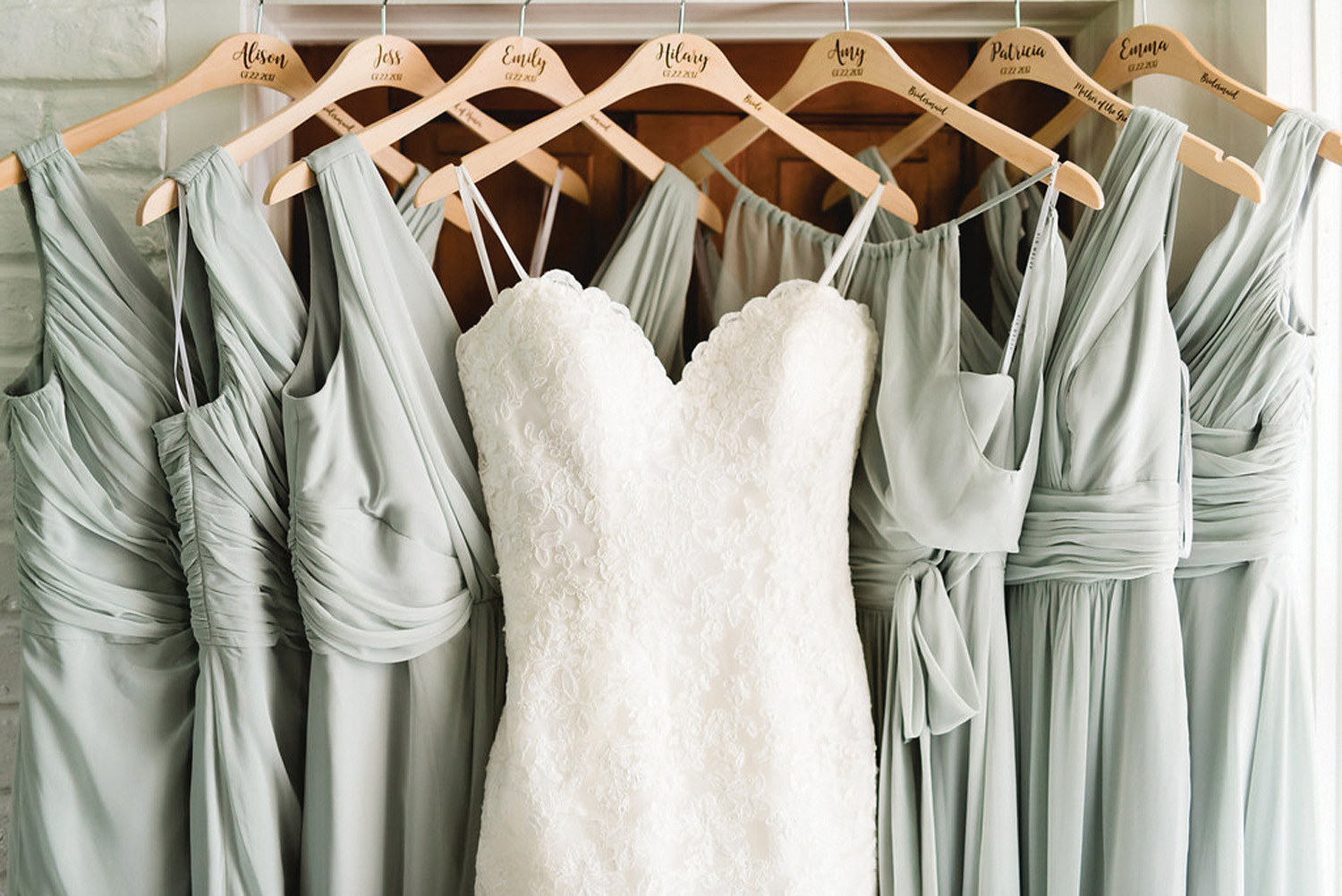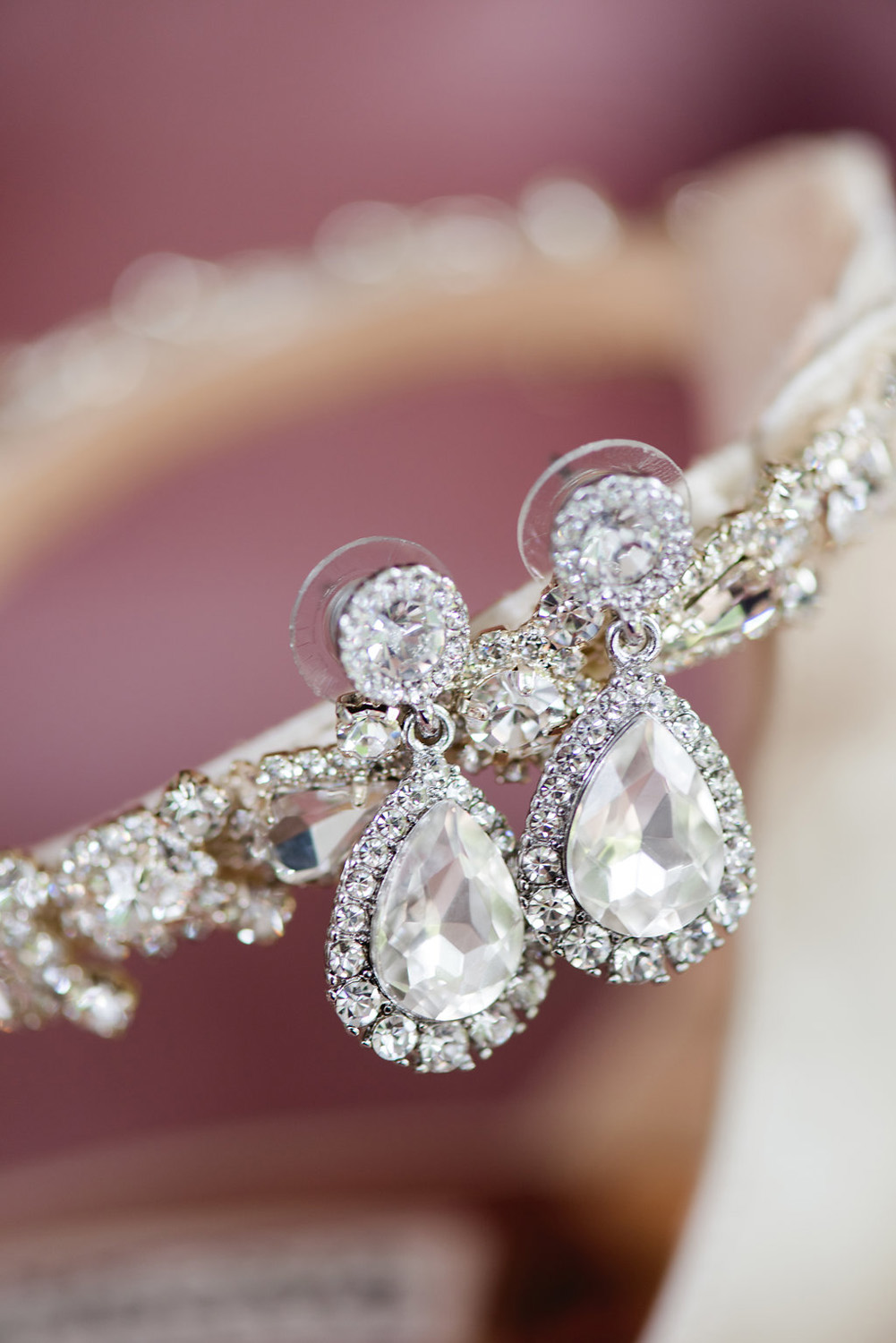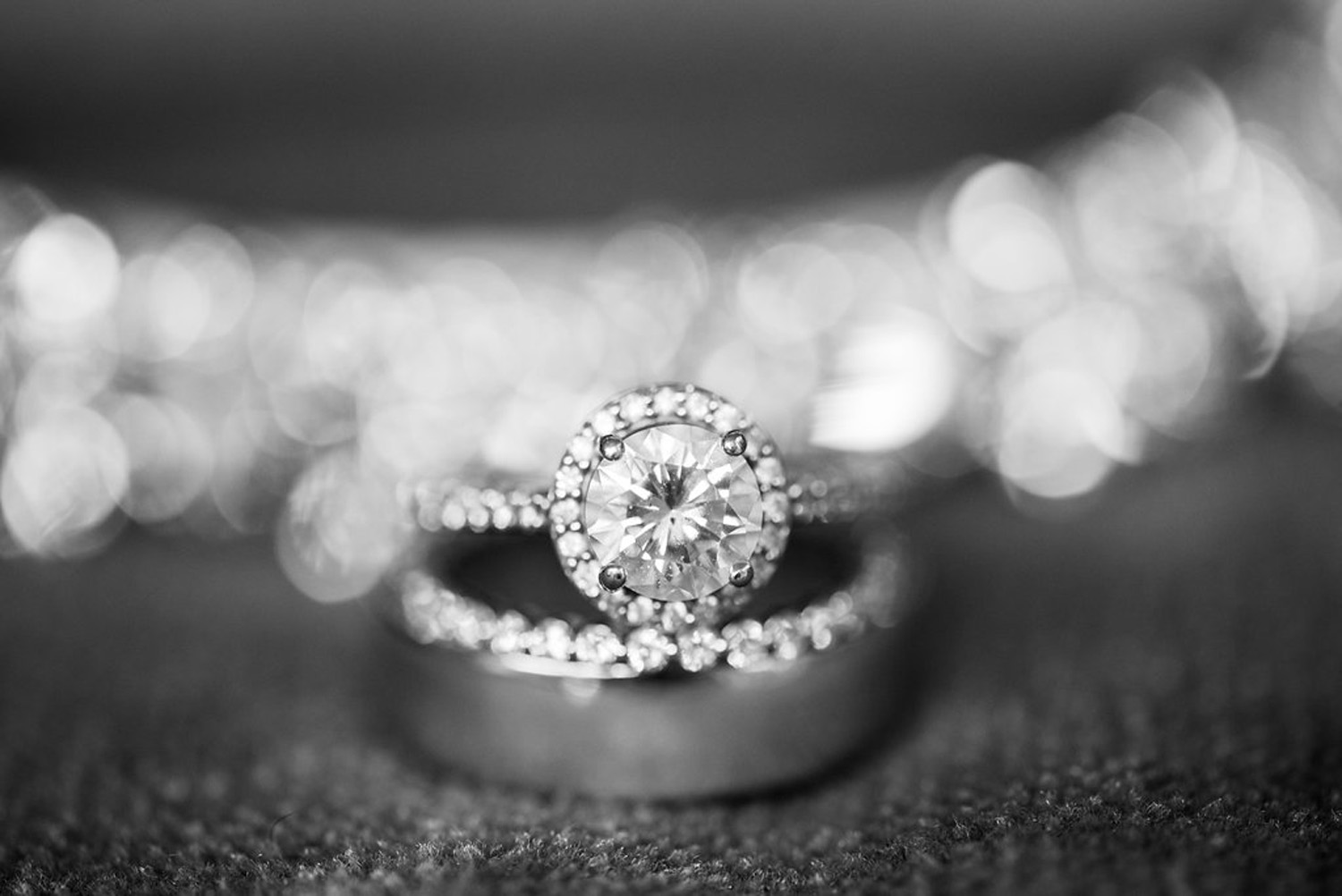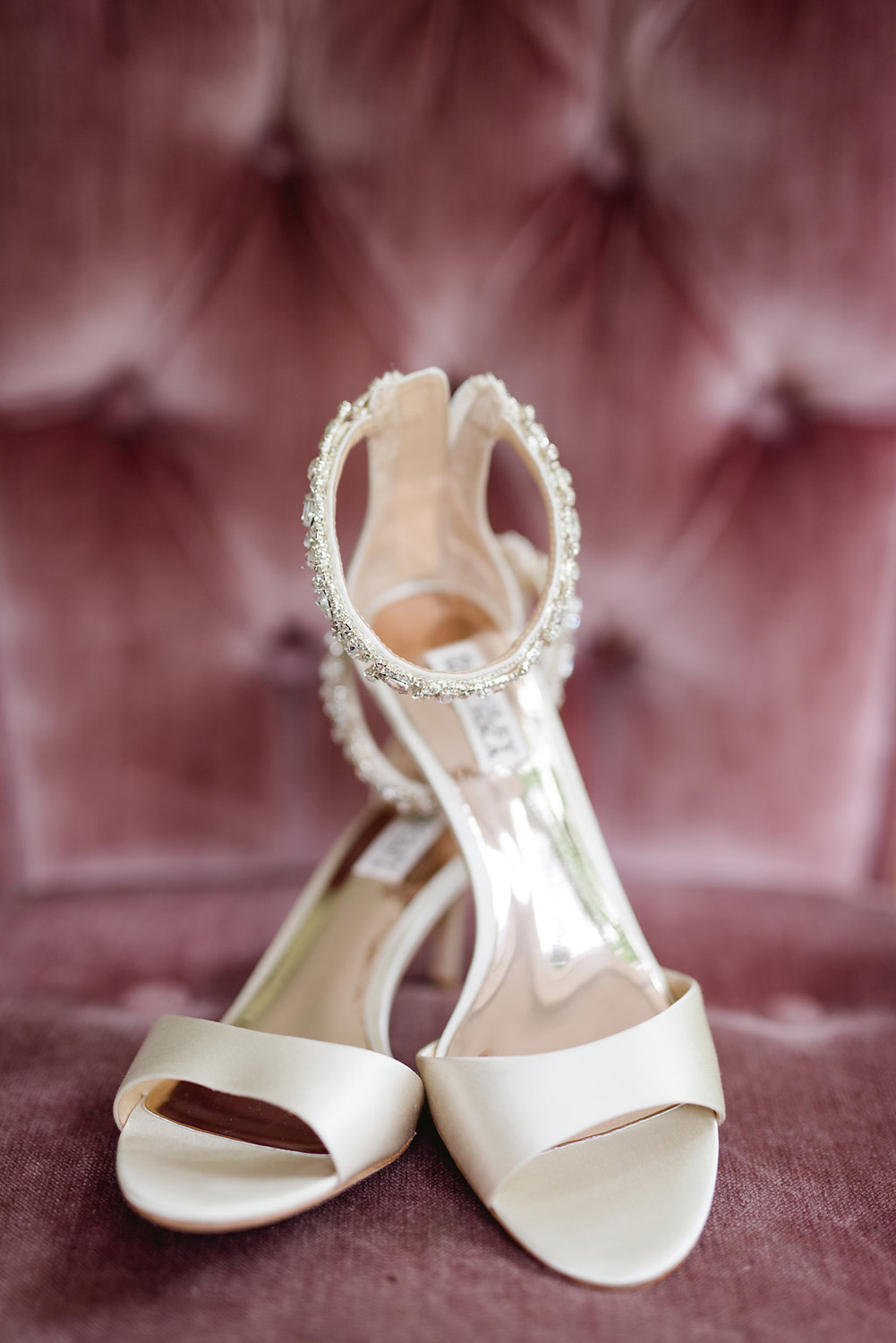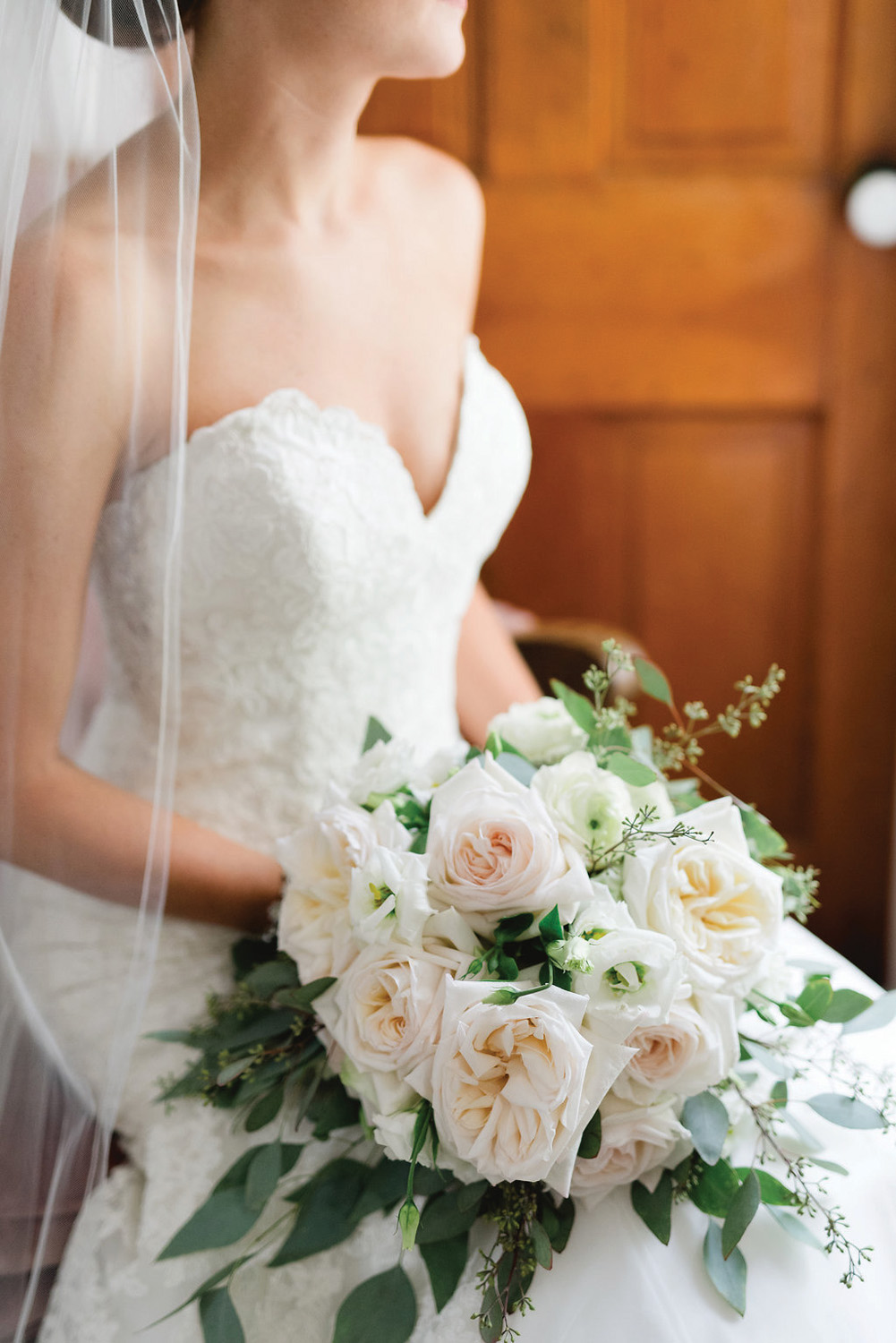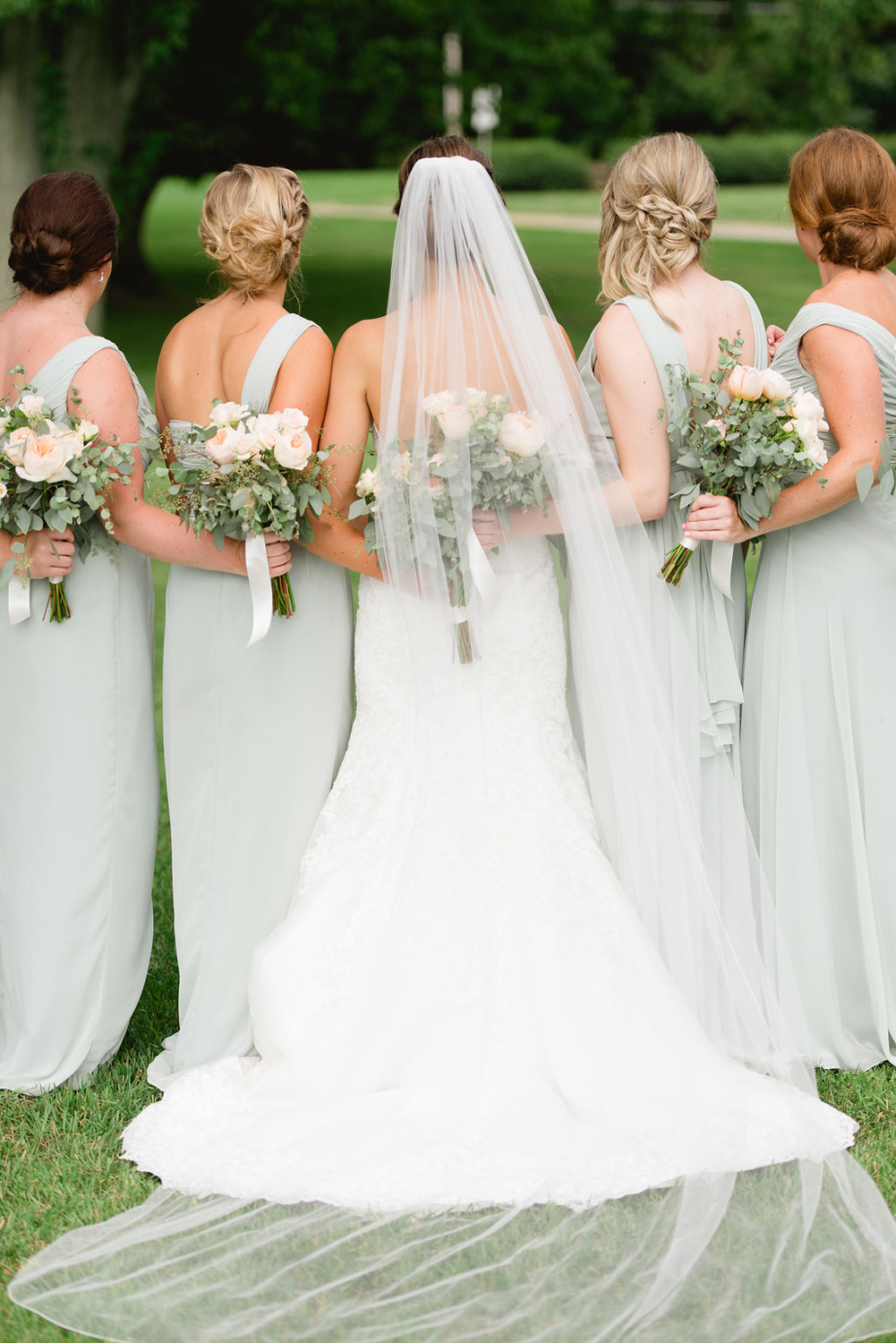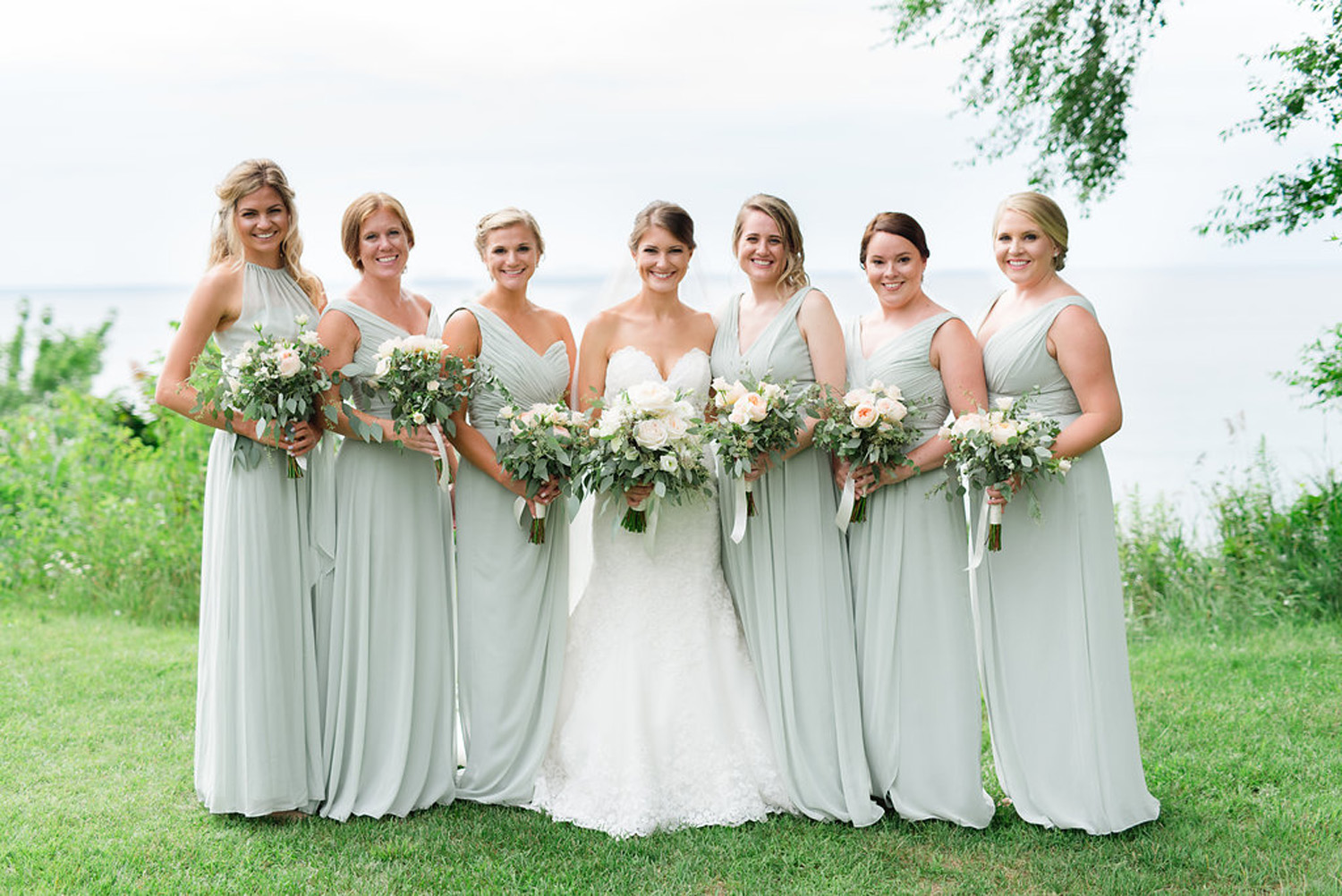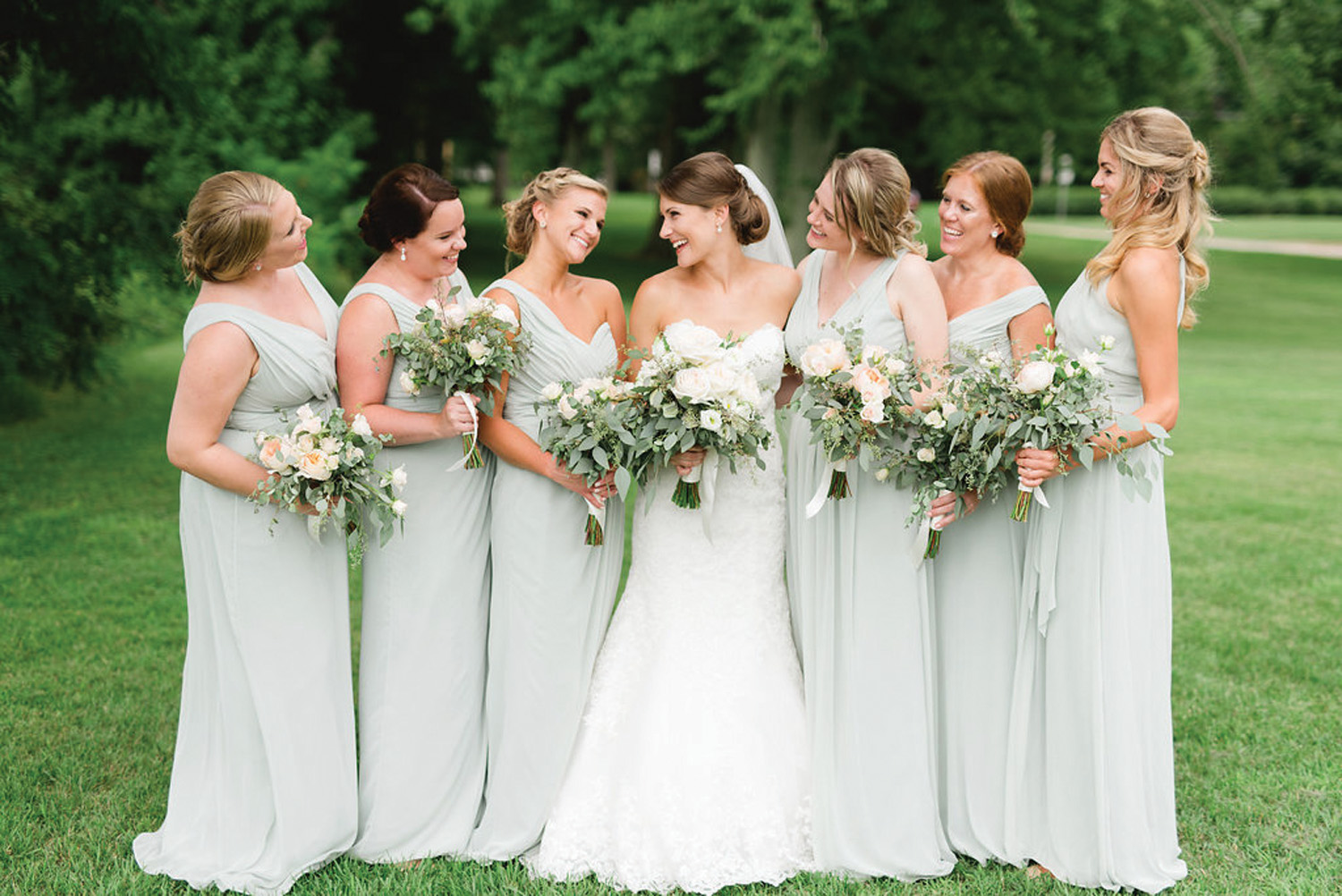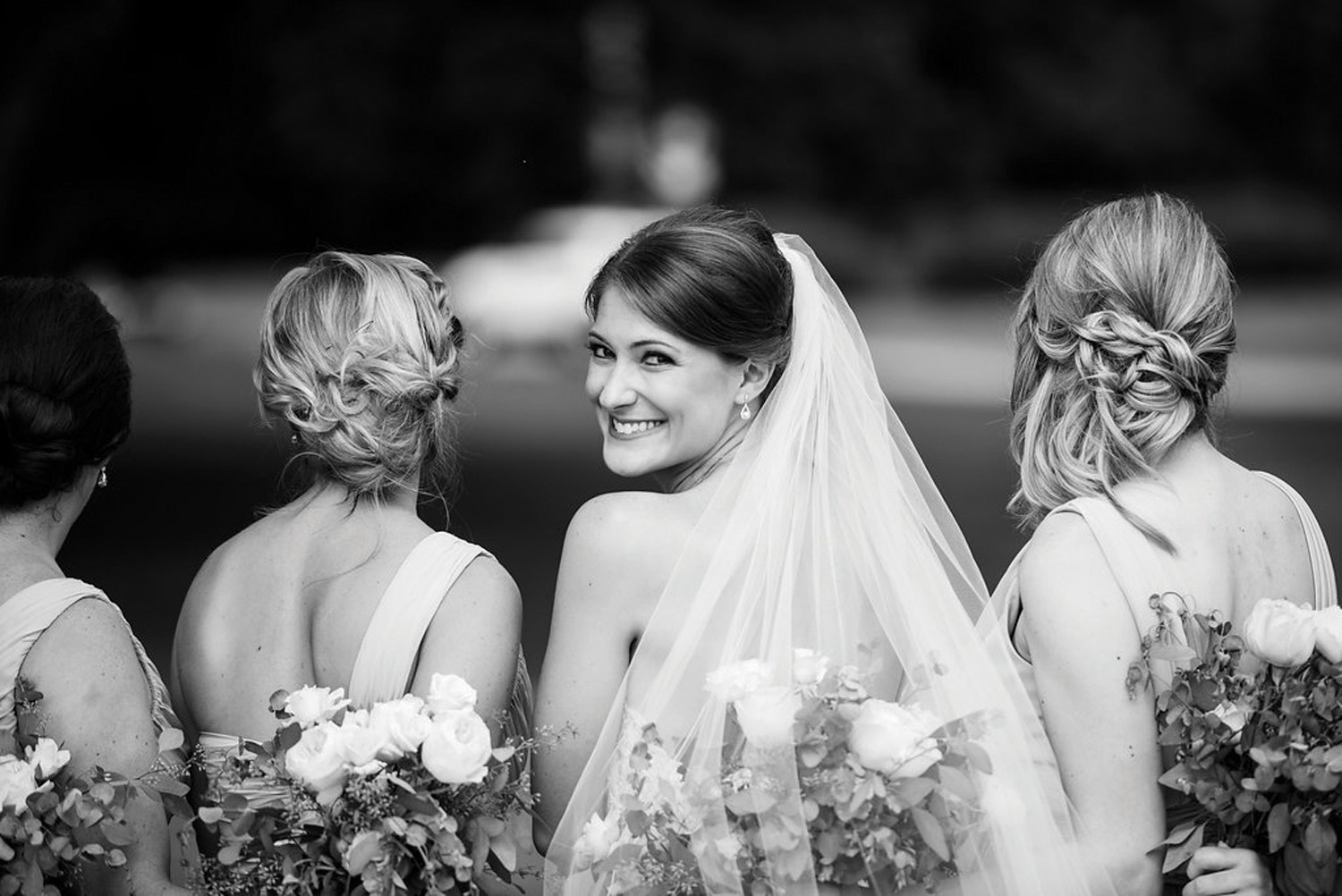 When guests arrived to the reception they took a ride around a carousel. When speeches began, Hilary and Ian did not know what to expect from their bridal party, but they did not disappoint. The Best Man, Ian's brother, found a sentimental note he wrote as a child about Ian that he shared and followed it up with a rap that Ian himself had written in middle school. The night carried on with lots of dancing and fun. It was a day the newlyweds will never forget.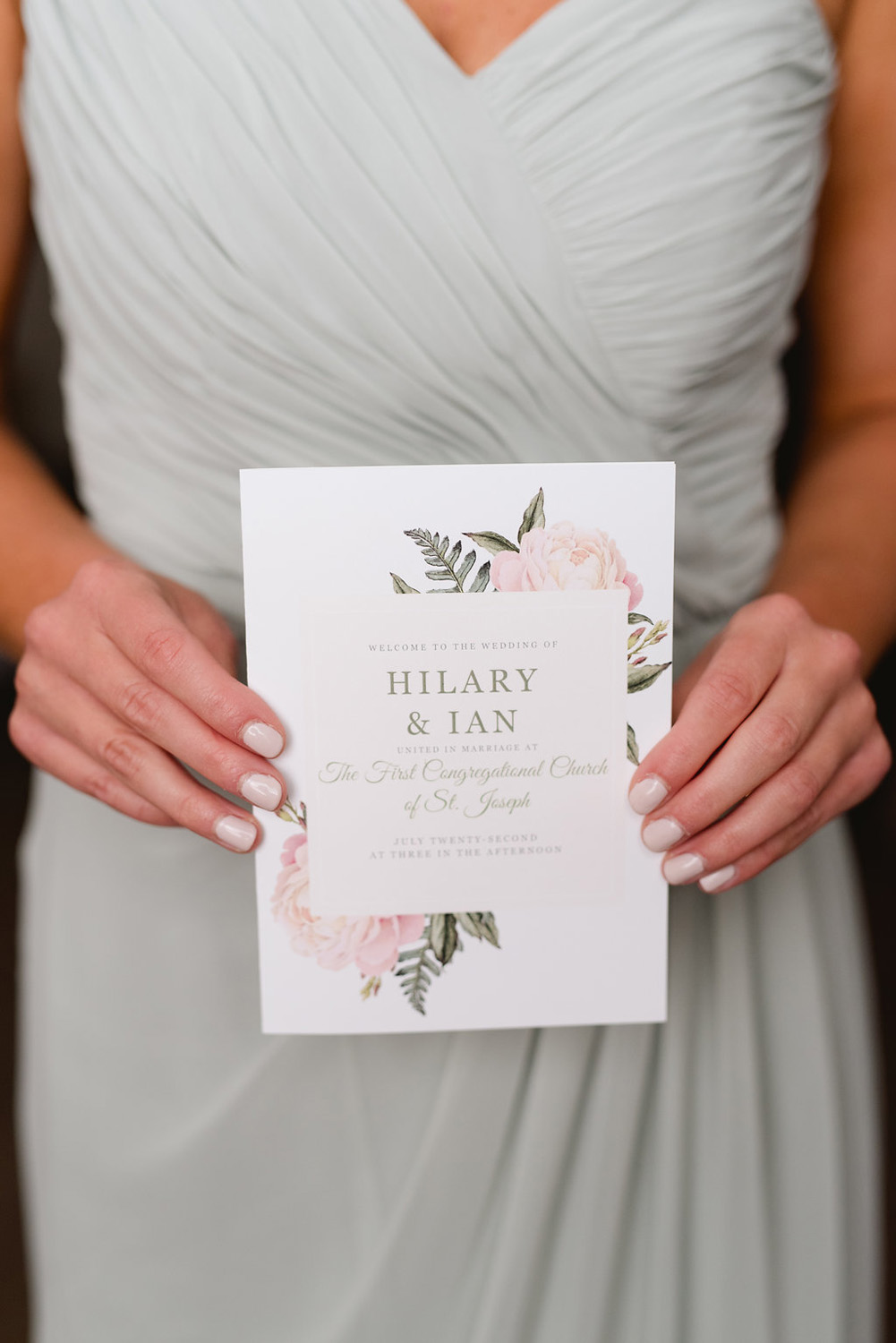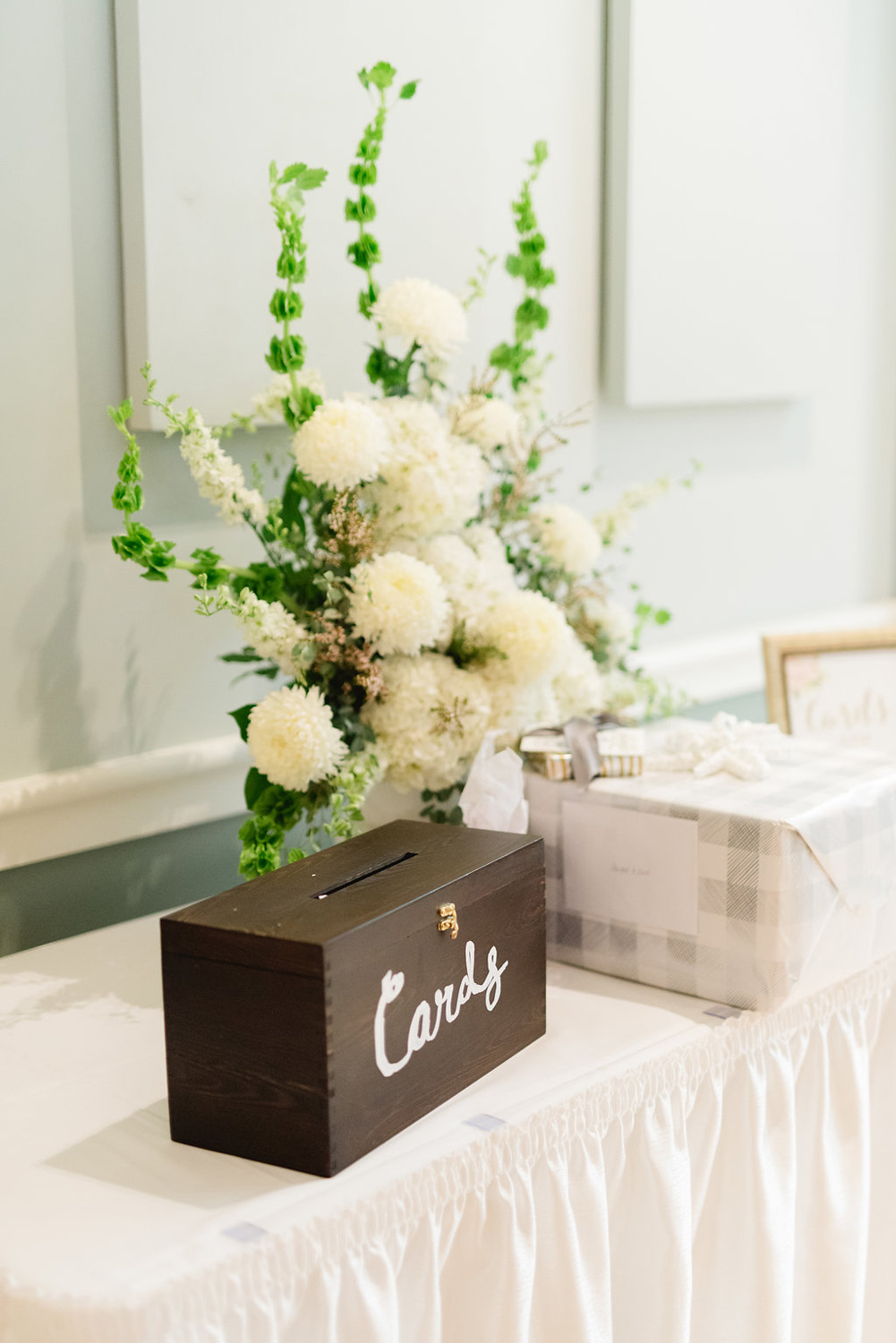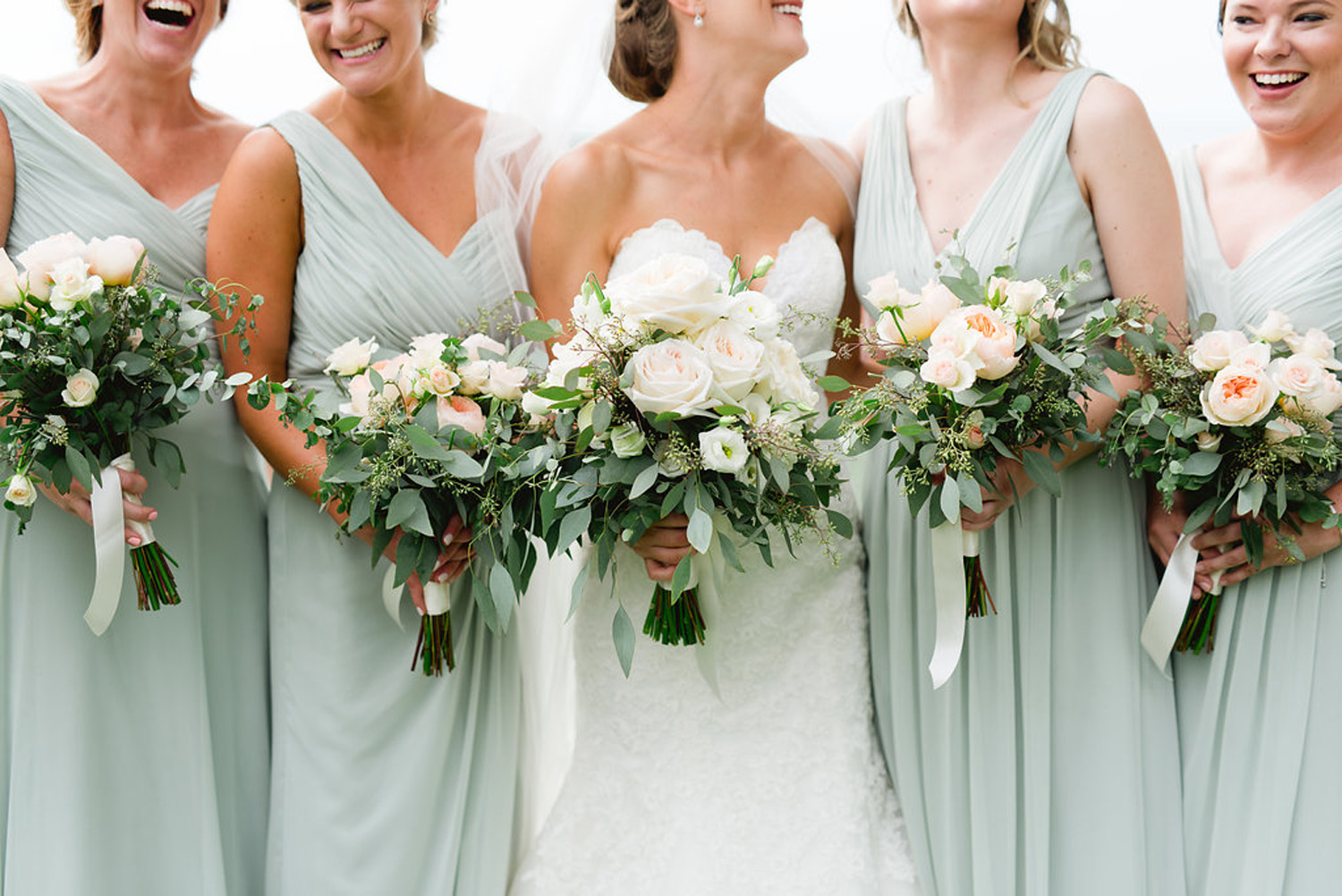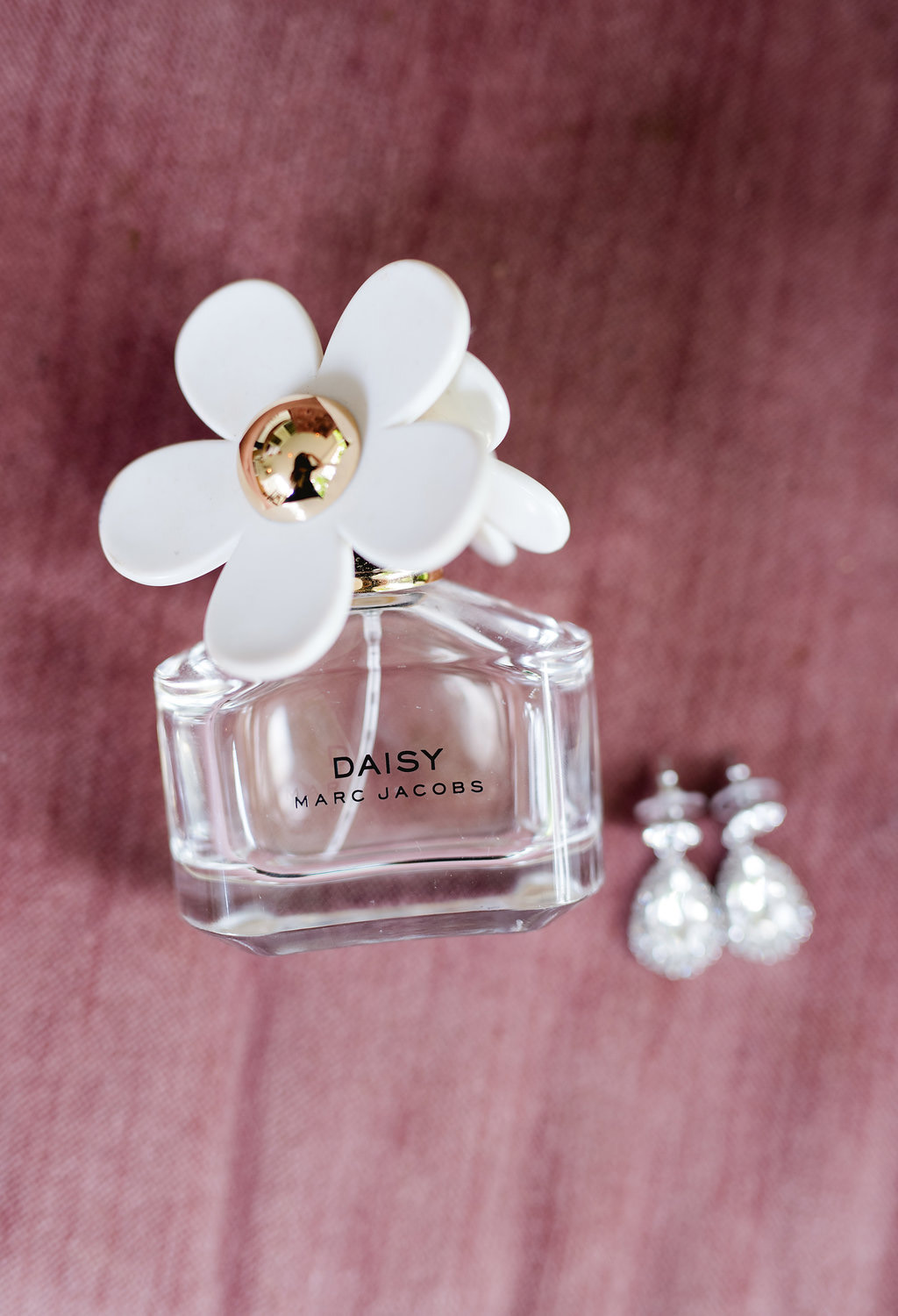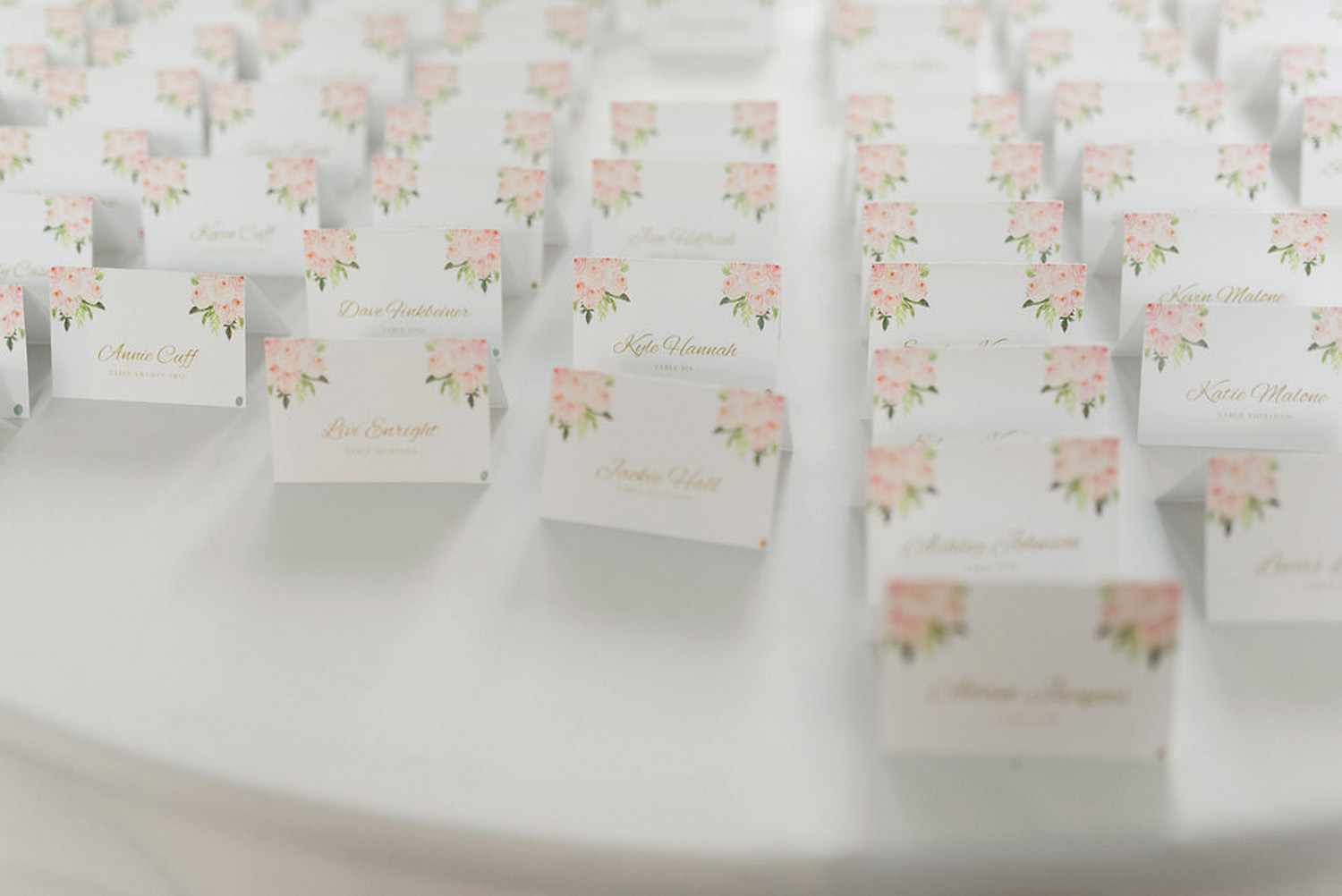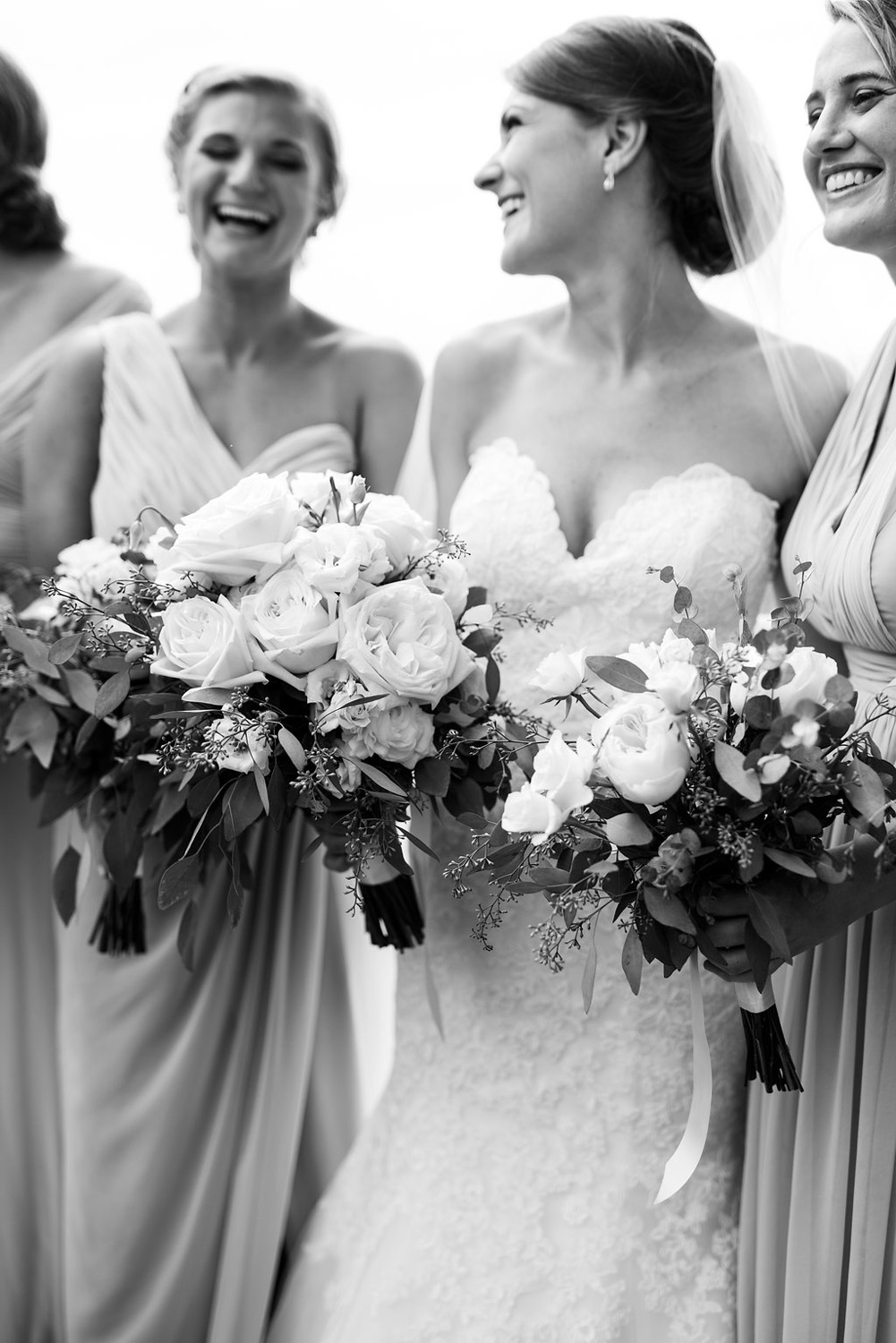 Advice to engaged couples 
The wedding planning process and then once the day finally arrives, you will go through so many peaks and valleys but try your best to do it all with a smile! While you won't always see eye-to-eye on each aspect of the wedding, make sure you are on the same page and agree on your wedding vision before you get too deep into the process. Hilary and Ian did this by making sure they had their budget set before they began to select vendors and they also made sure to discuss their "must haves" for the special day. Even guys have ideas of what their wedding day will look like! As you continue through your planning and up until your wedding day, always remember that this day is about you two and your love for one another. Try your best to not let other people's thoughts and feelings impact you on your special day! Finally, and most importantly, on your wedding day, plan little moments of alone time during the day. You will be so busy and pulled away from one another constantly. So make sure you schedule a few 5-10 minute increments where you have time together. Those are moments you will cherish forever!