On a sunny, unseasonably mild day in July among the greens of Sand Creek Country Club, Crystalee and Jordan celebrated their wedding day with honored guests and family. To begin the day, the men of the bridal party were able to knock out a round of golf on Sand Creek's world class course. Meanwhile, the ladies leisurely pampered themselves for the day ahead indoors. Both parts of the bridal party were able to separately enjoy delightful lunches before the festivities began.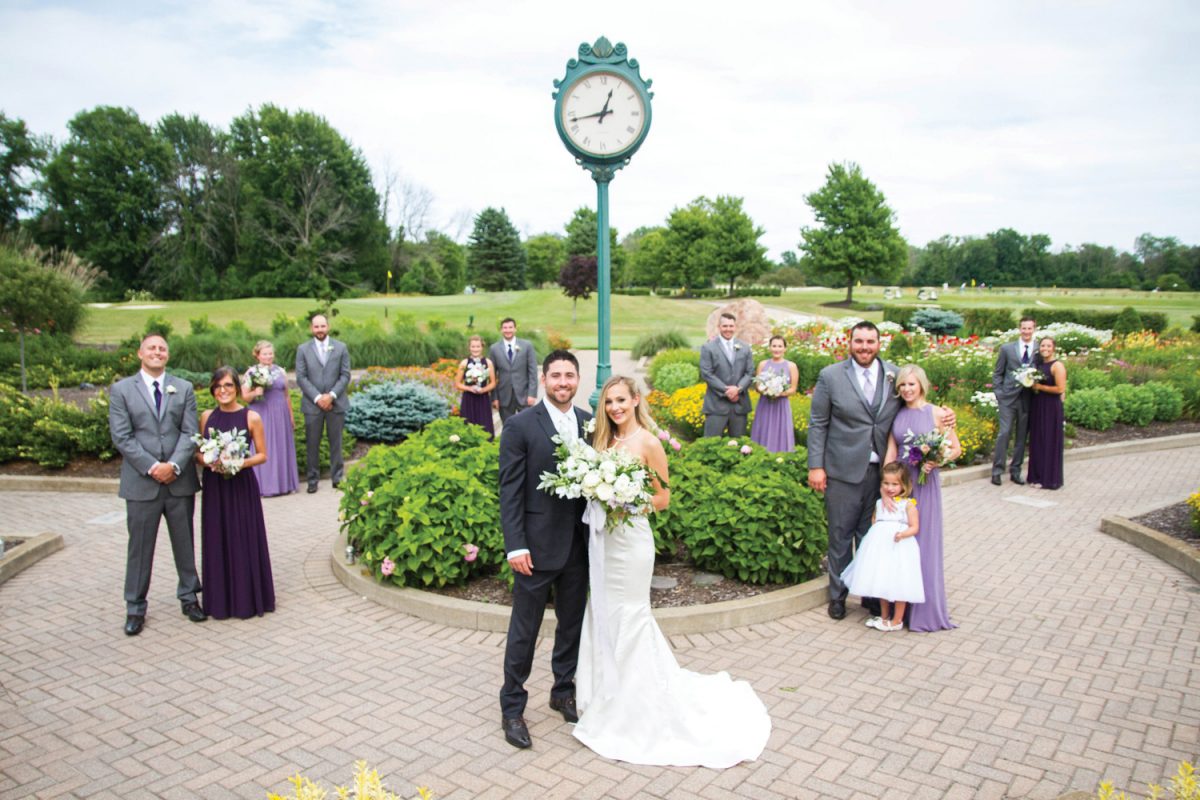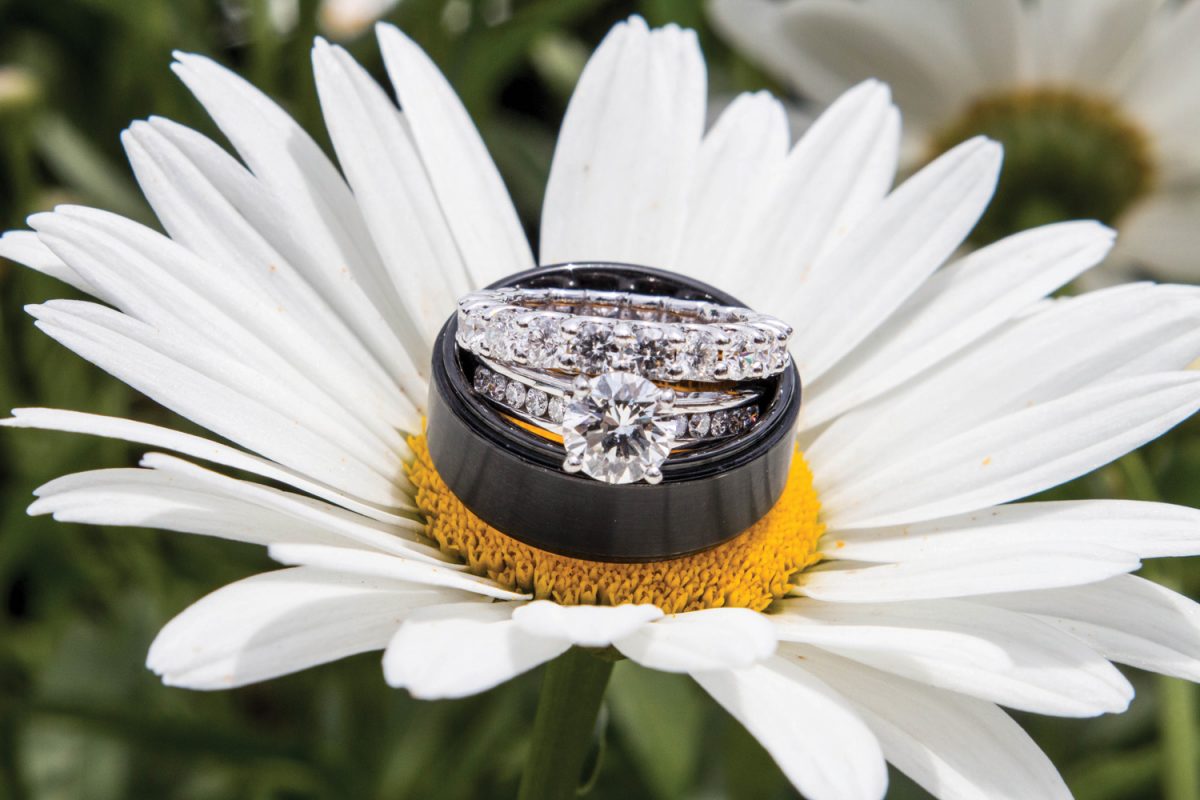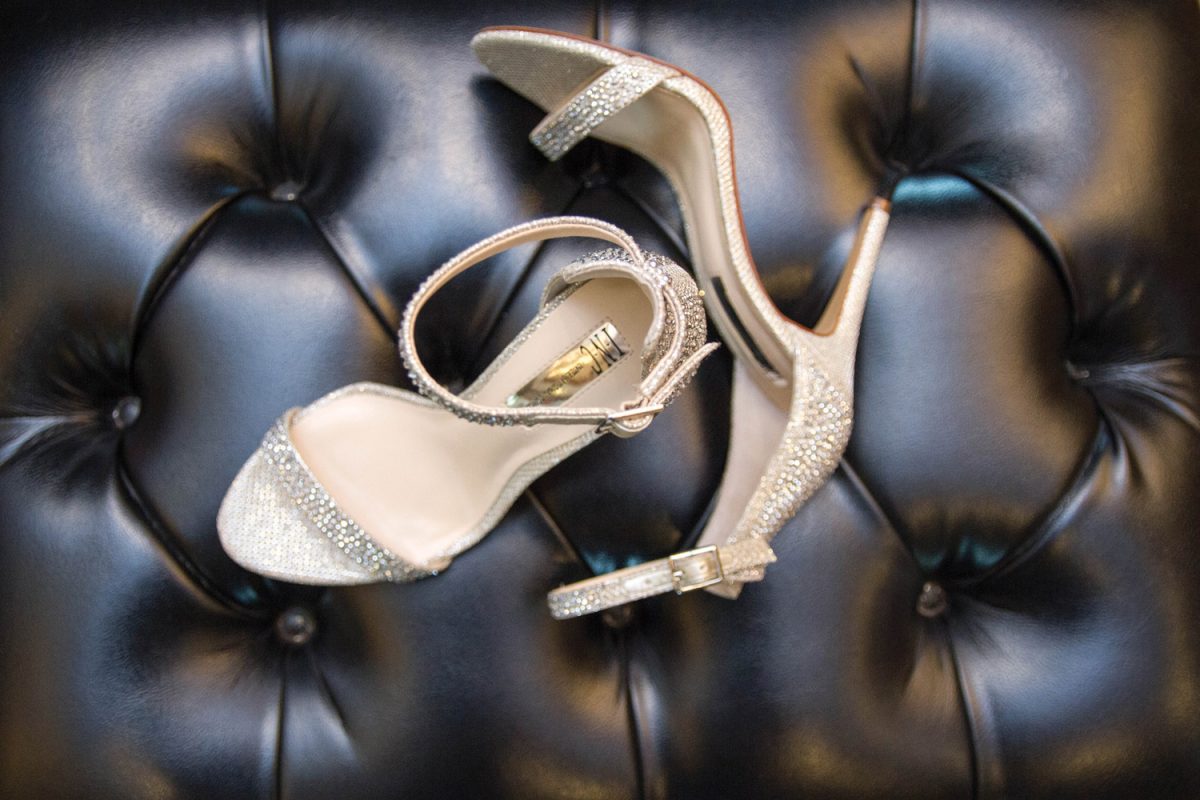 Preceding the ceremony, the couple snuck away from the crowd to privately share their 'first look' along the open-air walkway lined by rhythmic columns at the entrance of the grand clubhouse. The 'first look' is when the couple reserves a few minutes of pause before the ceremony to meet in a solitary place and see one another for the first time dressed in their wedding finery. Matt Scott and Jaymi Marling of Matt & Jaymi Photography agree that the 'first look' approach allows the bride and groom a treasured personal moment together, hidden from everyone else's eyes, before they enter the wedding ceremony. Without the eyes of the audience, the couple usually feels more comfortable to respond more naturally to seeing each other and can actually let out a natural expression, talk to one another, and move forward into the ceremony feeling connected. There was also enough time, before the ceremony to explore all the gorgeous locations that Sand Creek has to offer.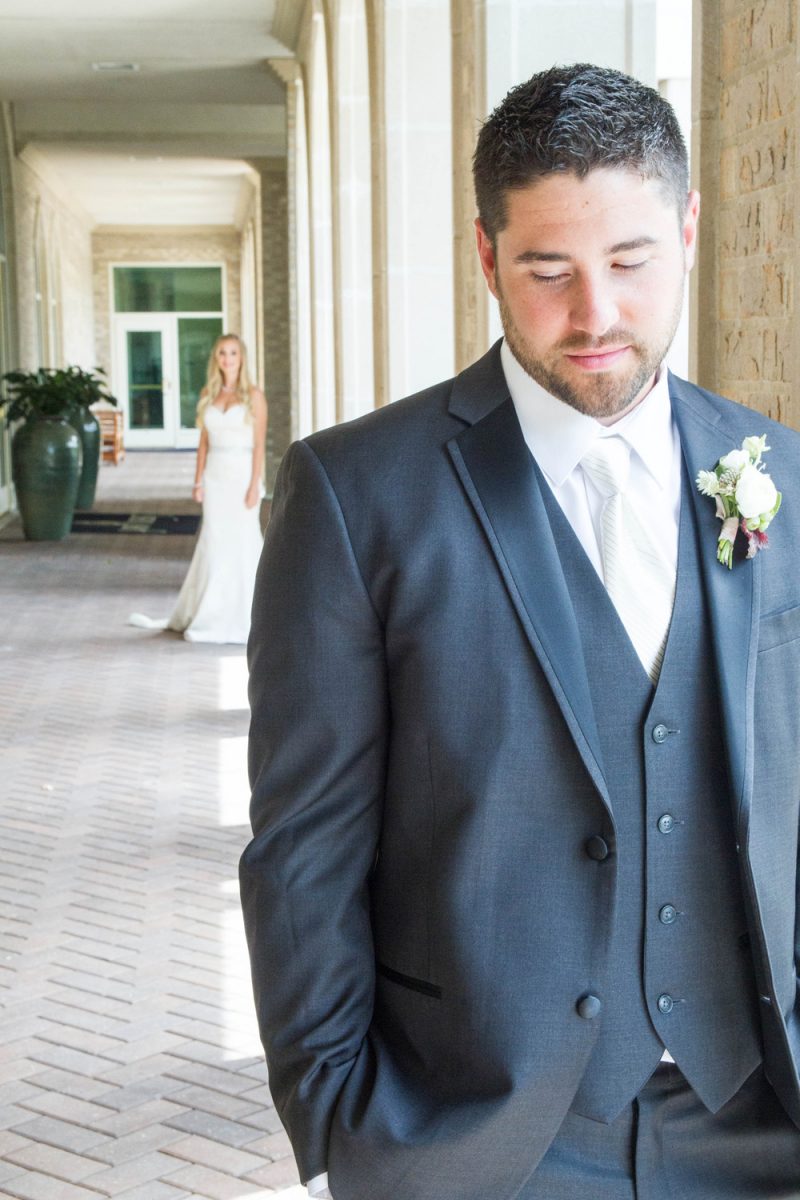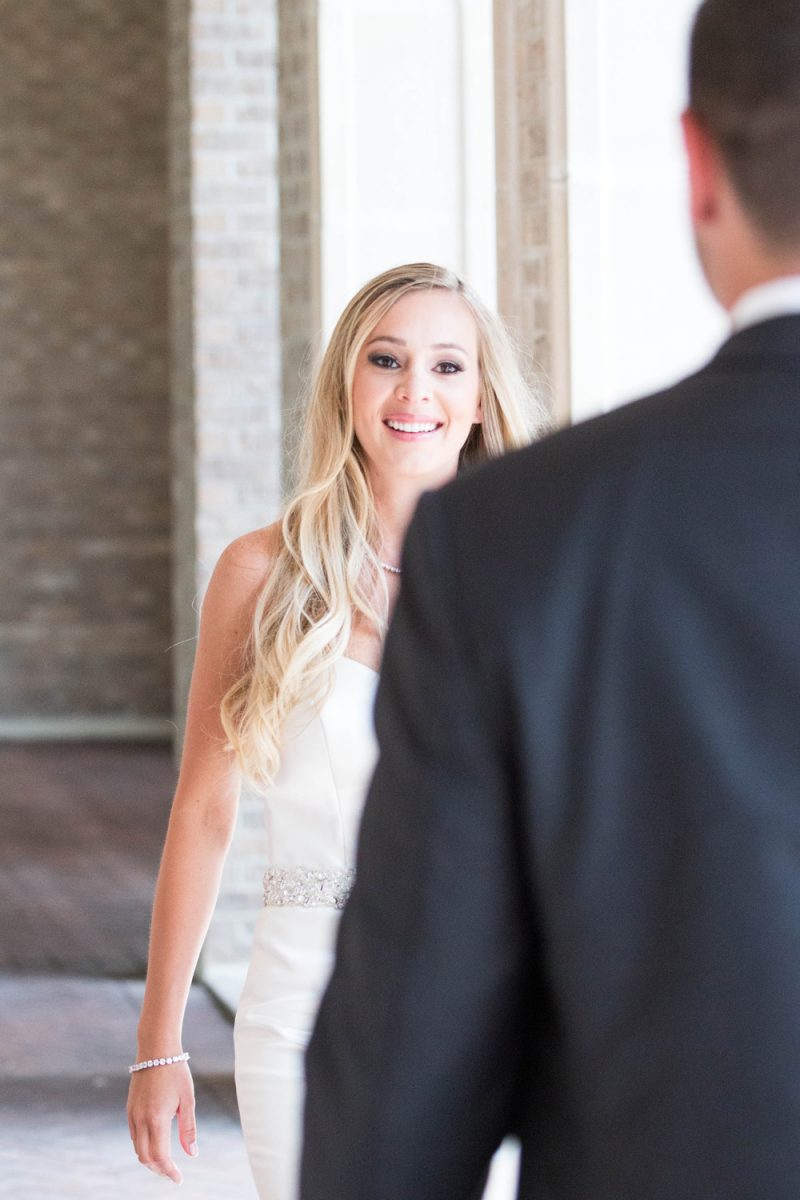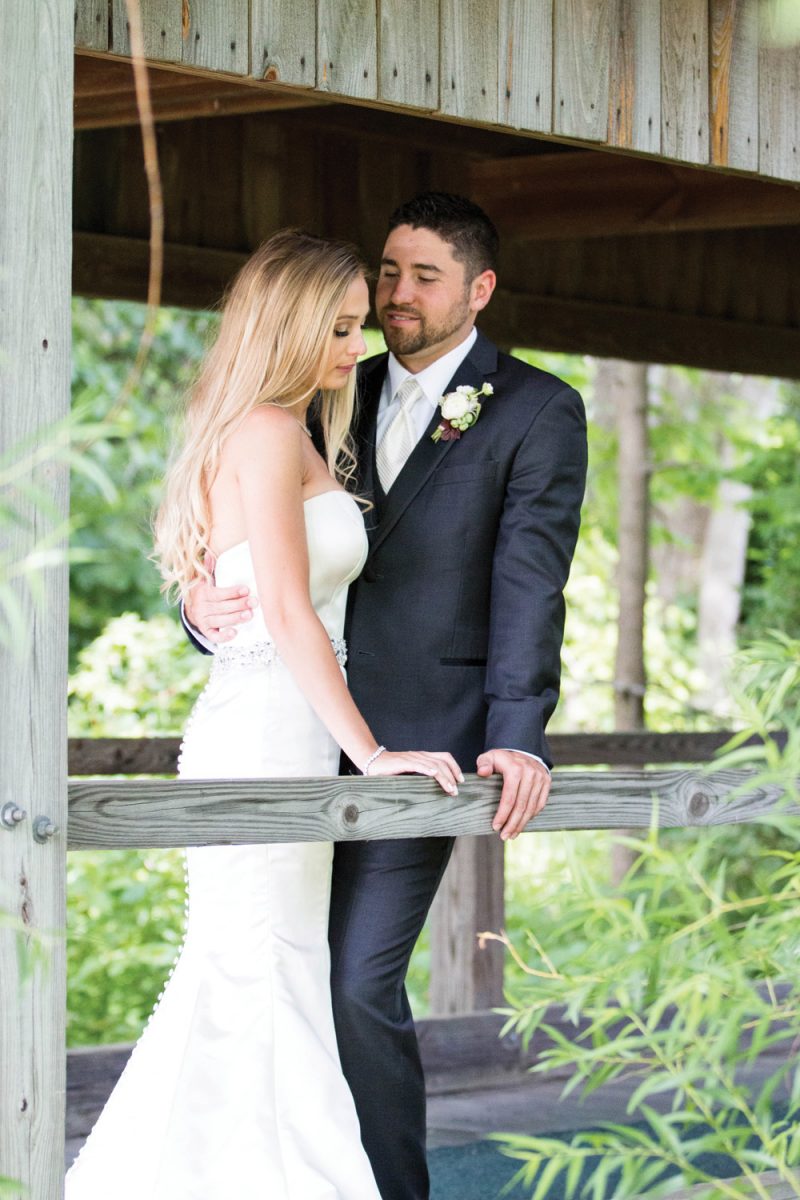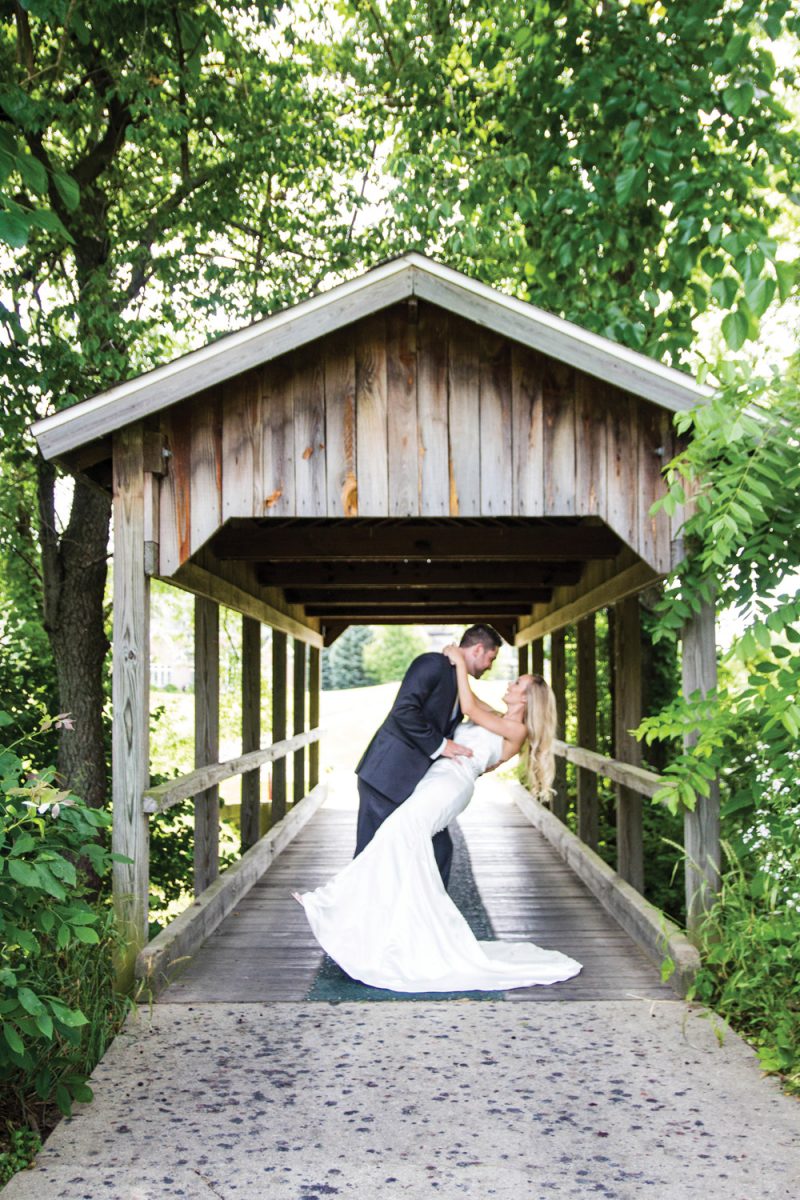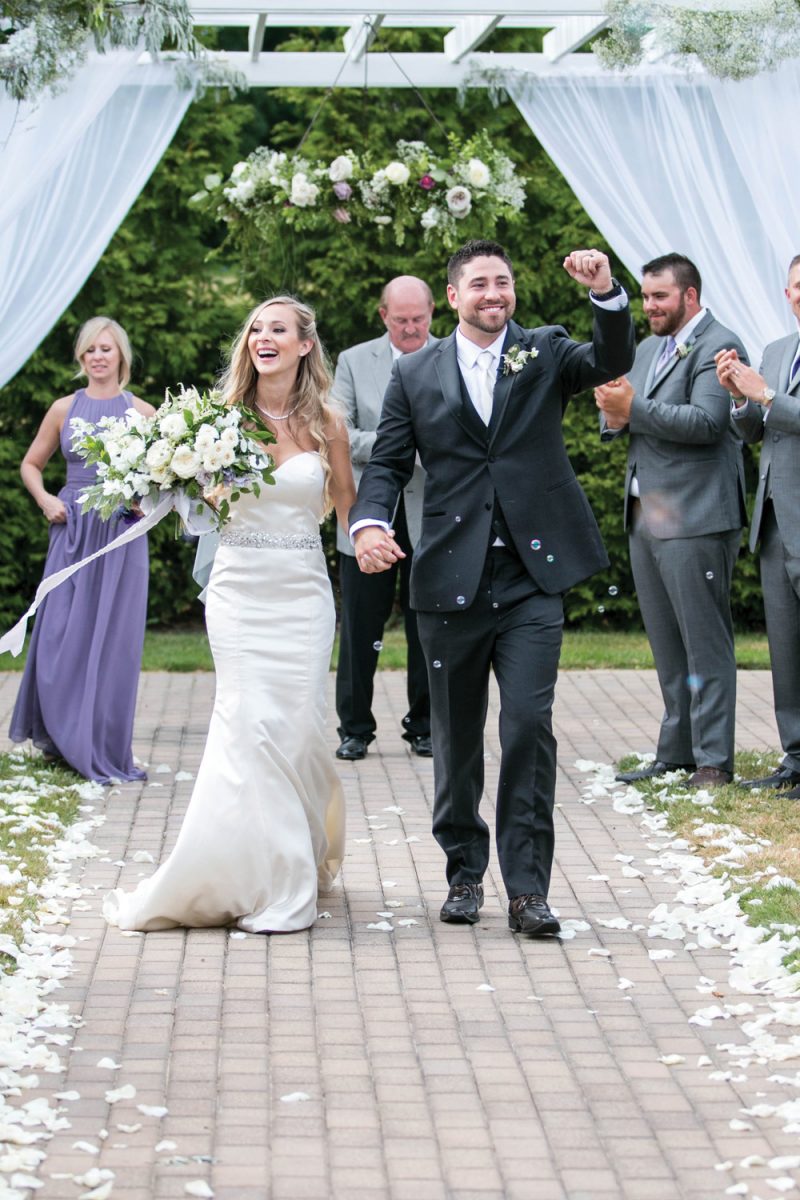 The Sand Creek Country Club grounds set the stage for a picturesque wedding day, being lush with nature while groomed with class. In addition, this location was complemented by Crystalee's chosen decor, which was reminiscent of an English countryside. Earthy greens, heather, blush, white, cream and gold accents led the way to a crisp, romantic day of celebration. Kelly Lenard of Intertwine expertly crafted boughs bundled with fresh roses and greenery for the event. These were nestled into the crisp, white pergola over the couple as they exchanged vows as well as floating over the head table at the reception. In addition, the reception featured chiavari chairs providing a distinctly elegant touch. Finally, spinning the tunes to enliven the celebration was Trans Audio. As the last song played, the wedding day came to a close, however each uniquely chosen detail carries with it a visual memory that will last this sweet couple a lifetime.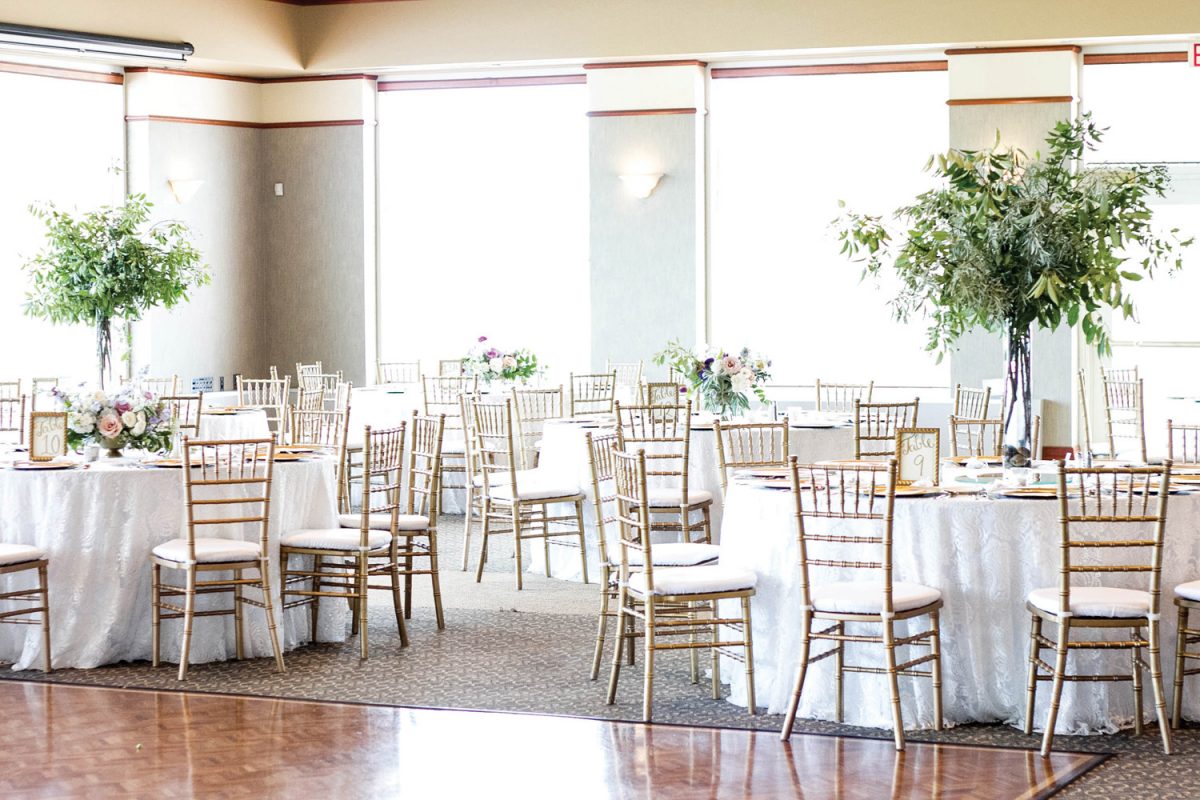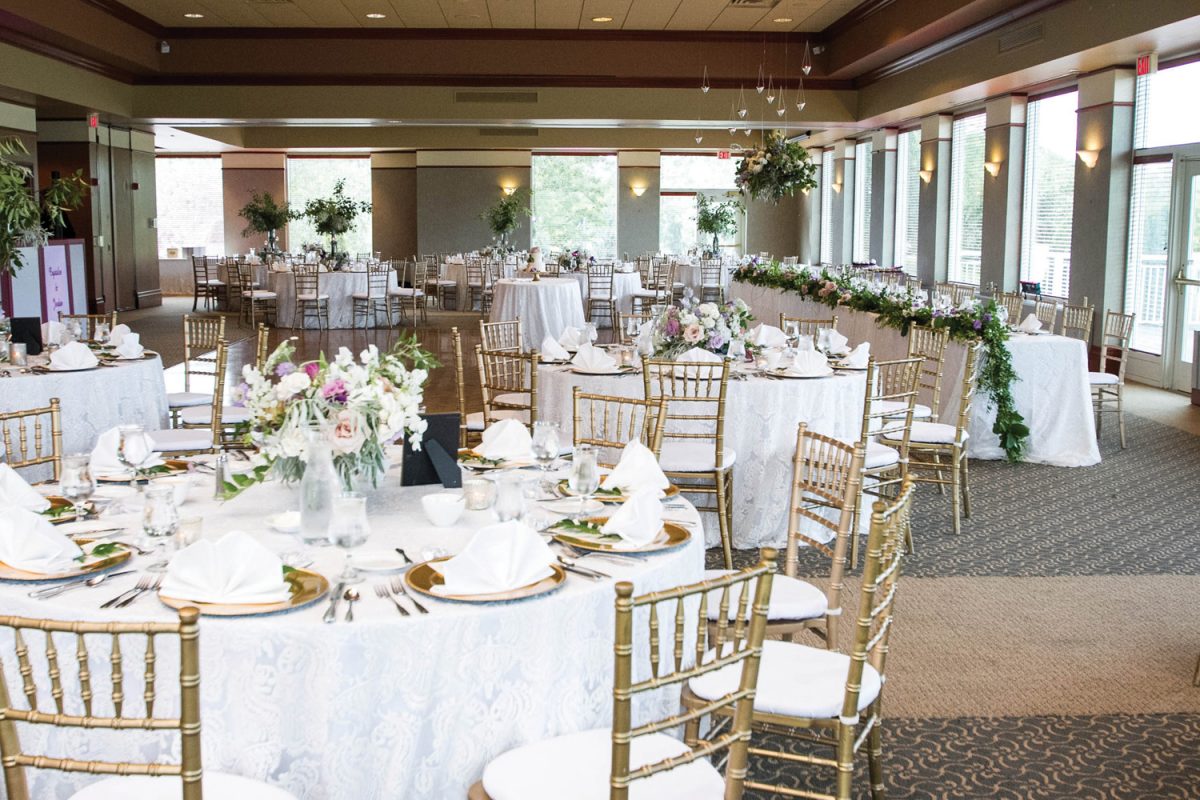 |

"Earthy greens, heather, blush, white, cream and gold accents led the way to a crisp, romantic day of celebration."